Ronald and Nancy Reed Effingham Blue Bldg.
SALE BILL
See Below
At the end of the day, all is done well with
Hoffman Auction Service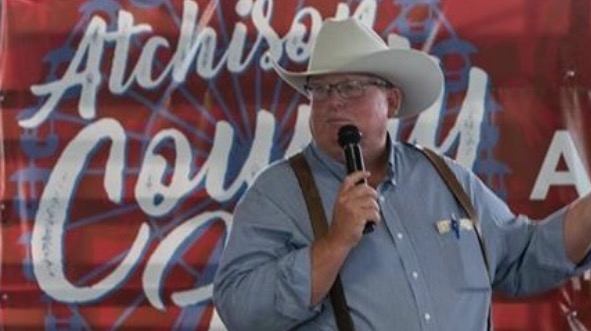 Contact Information: Jeff Hoffman
6587 US Hwy 159;
Effingham, Ks. 66023
913-833-4125 Home
913-370-0747 Mobile
Email hoffmanauction@gmail.com
For all your needs handling personal property auctions contact the Hoffman Auction Service today. Our years of experience and personal service will pay you dividends.
You are our visitor
CLICK HERE FOR PHOTOS OF SALE ITEMS
Estate of Ronald and Nancy Reed Auction
Saturday May 7th - 9:30 am start time
Located at Blue Building in City Park, Effingham Kansas 66023

Guns an ammunition sell at 1:30
Sako 75 .300 Winchester Short Mag,
StainlessFluted Barrel w/ Nikkon
Monarch 3X-9X Scope with bipod
Remington 700 .257 Weatherby Mag,
Stainless Barrel w/Leupold 3-9X Scope
and Harris Bipod
Savage 110, 7mm mag, no optics
Ithaca Mag 10 Deluxe Supreme 10 guage
3½" Vent Rib
Browning 12 guage 3½" Vent Rib, Home
Camo paint
Benelli Super 90 12 guage, 3" Vent Rib,
Synthetic Stock
Mossberg 835 Ultra Mag 3½" 12 guage
26" Barrel, Synthetic Stock
Baretta AL 391 12 guage 3" Vent Rib, 26"
Barrel, Walnut stock
Smith & Wesson 657-5 Stainless .41 mag
Leupold Scope VarXI 4X-12X New in box
Tasso scope
25 box of 12 ga ammo various shots
6 box 10 ga ammo various shots
10 box of rifle ammo different calibers

Antquies, collectables and primitives
Very Nice Victrola
Vintage Camel Cigarette thermometer
Stone crocks and jugs 20 gal 3,4,6,8,
Scales
Brass scale pans
Pictures and frames
Oak 3 drawer dresser
Very nice dry sink cabinet
Fancy wooden writing desk
Oak glass front book case
Wooden egg crate
Pie carrier
Glass wash board
Several dolls
Old oil cans, Hay knives
Wooden boxes
Hand tools
Kraut cutter
Collection of coffee grinders
Wooden butter churn
Sausage press
Grass stripper
Several wooden chairs and rockers
Old wood working tools, saws and planes
Oil and Electric lamps
Advertising Coke trays
Advertising Satin cigarette tray
Glass wear
Collection of hen on nest
Old wicker baby buggy and others
Red fainting couch and chair
Wooden trunk
Antique table with marble top,
Waterford Crystal
Christmas decor
Wooden bedroom set (baby bed makes
into full size bed) very nice
China hutch,
elliptical machine,
Longaberger baskets
Western style storage bench,
Fiesta dishes, many items new in box
20 place setting of china complete
Wheel chair - very nice - large
Canning supplies - Juicer
Linens, quilt
Necchi sewing machine
Many items not listed

Lawn and garden
329 Grass hopper zero turn mid mount
mower 750 hr - Runs good
Gas Snow blower - like new
Gas leef blower

Some items in this auction are from
Joanne and the late David Bodenhausen

Many More items expected
Go to our website for more pictures and up-to-date listings
www.thenewsleaf.com/hoffman.htm

Hoffman Auction Service

Call Jeff Hoffman for any questions (913)370-0747