You are our Visitor
The December 11, 2018 Edition
of
The Newsleaf
Vol. 15 Issue 49
BETWEEN THE ISSUES
FRONT PAGE
Basketball Successes for ACC 8th Graders
It has been a very rewarding season for Coach Julie Dillon and her 8th grade basketball team this year. They ended the season undefeated and then went ahead and finished first in the NEK Middle School League tournament this last Saturday in Everest. In the banner photo, the team lines up with their two trophies commemorating the season. All are hoping that this success follows them into the high school years. L-R front row is: Jordan Caplinger, Natalie Nitz, Natalie Navinskey, Renay Myers, Danielle Chew; Back Row: Coach Hannah Hoffman, Brodie McAlexander, Jenna Pitts, Emili Postma, Aleah Wallisch, Lainey Pantle, Emme Smith, Addison Schletzbaum and Coach Julie Dillon.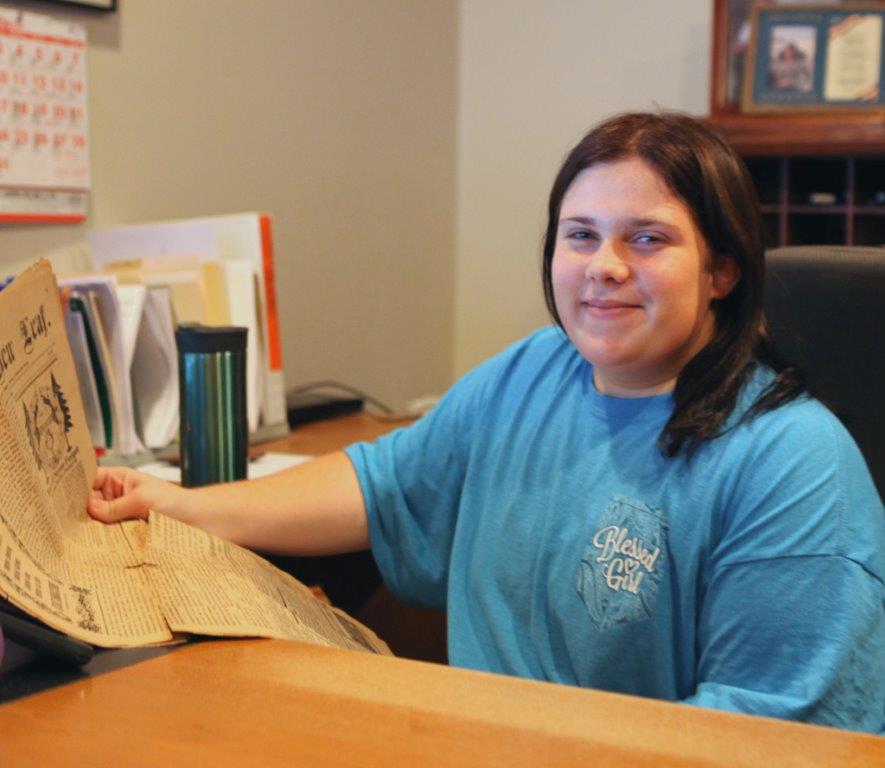 Tiger Talk ~ MaKaea Forbes
Monday was a professional day so students had the day off. That didn't stop the JH Girls' Basketball team from starting the NEK League Tournament. ACCJHS defeated Pleasant Ridge 38-4.
Tuesday the SoundMasters headed out for some Christmas Caroling. Mrs. Eckert said, "We sang at Mission Village in Horton. Then we sang for the Atchison County retired school personnel in Atchison. We did very well. It's always nice to see former teachers and former Effingham residents." The HS basketball teams headed south to Pleasant Ridge. ACCHS girls won 56-55 in overtime. The boys were unable to secure a win.
Wednesday the Senior Citizens Holiday Dinner was held at the JSH. There were over 80 people who attended the meal. Ruth was asked about the dinner and she stated she has come to the dinners in the past and, "I like coming because the kids are always so polite."
Thursday the JH girls played Valley Falls in the NEK League Tournament and the Tigers came away with another win, 30-16. Tigers will finish the tournament this Saturday. The KG-3rd graders had their vocal concert in the JSH Auditorium. The videos have been posted on the school Facebook page. Be sure to check it out. They were so cute.
Friday the 4th graders attended The Nutcracker in Topeka. High school basketball players traveled to Jackson Heights for some court play. Lady Tigers lost with a score of 42-29. The boys lost with a score of 63-29.
Congratulations to the selected Elementary Honor Choir. Honor Choir members: Brylyn Jolly, Rebekah Caplinger, Easton Schletzbaum, McKinzee Bauerle, Graci Kimmi, Avery Handke, Abrie Handke and Caden Behrnes. These students sang at Topeka High School.
The students at the elementary will be participating in the 10 days to Christmas.
Dec 10- SANTA CLAUS IS COMING TO TOWN! Wear your Santa hat.
Dec 11- TREE TOPPER! Dig out your favorite holiday hat, headband, or tree topper
Dec 12- CHRISTMAS VACATION! Hawaiian shirts, hula skirts, sunglasses, etc...
Dec 13- DECK THE HALLS! Wear your "UGLY" Christmas sweater.
Dec 14- SPARKLY & BRIGHT! Be sparkly and bright, so you can find your way home like Rudolph tonight!
Dec 17- FROSTY THE SNOWMAN! Wear your favorite scarf and/or hat.
Dec 18- YOU'RE A MEAN ONE MR. GRINCH! Wear your green and don't be mean.
Dec 19- I'LL HAVE A BLUE CHISTMAS! Wear your favorite shades of blue.
Dec 20- SPIRIT OF THE SEASON! Wear red and green to show off your Christmas spirit
Dec 21- TWAS THE NIGHT BEFORE CHISTMAS! Wear your Jammies
That's a wrap for this week tiger fans!
ALL AROUND US
Hamilton Family Expresses Gratitude
Thank You Atchison County! No words can truly express the gratitude we feel for the kindness, generosity, and support the Atchison County Community gave for Jacob Hamilton's Benefit, November 4, 2018.
On behalf of Jacob Hamilton and his family, thank you!! Though we are unable to thank each and every one individually who donated, gave monetary donations, gave a raffle item or multiple items, brought food, who provided help before, during, and after the benefit, with deep gratitude thank you for your help in all you did. We also would like to name a few that without, we might not have had a benefit; your tireless efforts are greatly appreciated. Thank you Shawn and Denise Vanderloo, Doug Olmstead, Bob Chew, Mark and Linda Boos, Tiger Football Team, Senior Class of 2019. We are so very blessed and honored to be a part of such a wonderful community, we appreciate your love and support.
From our Family to yours, Merry Christmas and Happy New Year!
Peace and Blessings, The Hamiltons
HOLIDAY DINNER
Senior Citizens of USD 377 enjoyed the annual Holiday Dinner that Atchison County Community Schools and the KAYS hosted December 5 in the ACCJR/HS gym. There were 80 guests present. The Superintendent Andrew Gaddis, dressed in HIS red and white Christmas suit with lights, welcomed the guests and thanked them for coming. The ACCHS band under the direction of Alicia Kerwood played while the guests were served a delicious ham dinner with mashed potatoes and gravy, green beans, a roll and peach dessert by the KAYS, who were dressed up in their best finery. The elementary students had made colorful placemats for the tables. Each guest received a bottle of melted snowman. The guests could be heard joking, "Are we drinking Frosty the Snowman?" Another guest wondered, "If we freeze the bottled water would it be Frosty again?" People enjoyed the humor of the bottled water. While the guests ate, the SoundMasters under the direction of Amy Eckert sang Christmas music. After the SoundMasters performed Caleb Miller played a piano solo.
Superintendent Gaddis said it would be fitting to remember our 41st President George H. W. Bush on the day of his funeral. He asked the guests to join in a moment of reflection and remembrance of him for 41 seconds of silence.
Then the Band concluded the musical program by playing more Christmas music.
The senior citizens enjoyed this special day when the school honors them with good food and great music. They enjoy interacting with the students and also seeing old friends. They look forward to the day every year and they appreciate the school and students' efforts to entertain them.
Local Students Inducted into The Honor Society of Phi Kappa Phi
BATON ROUGE, LA (12/05/2018)-- The following local residents recently were initiated into The Honor Society of Phi Kappa Phi, the nation's oldest and most selective collegiate honor society for all academic disciplines.
LaDonna Griffin of Atchison (66002); initiated at Fort Hays State University
Matie Meeks of Effingham (66023); initiated at The University of Kansas
Troy Stickelman of Valley Falls (66088); initiated at The University of Kansas
These residents are among approximately 30,000 students, faculty, professional staff and alumni to be initiated into Phi Kappa Phi each year. Membership is by invitation only and requires nomination and approval by a chapter. Only the top 10 percent of seniors and 7.5 percent of juniors are eligible for membership. Graduate students in the top 10 percent of the number of candidates for graduate degrees may also qualify, as do faculty, professional staff and alumni who have achieved scholarly distinction.
Phi Kappa Phi was founded in 1897 under the leadership of undergraduate student Marcus L. Urann who had a desire to create a different kind of honor society: one that recognized excellence in all academic disciplines. Today, the Society has chapters on more than 300 campuses in the United States and the Philippines. Its mission is "To recognize and promote academic excellence in all fields of higher education and to engage the community of scholars in service to others."
More About Phi Kappa Phi: Since its founding, more than 1.5 million members have been initiated into Phi Kappa Phi. Some of the organization's notable members include former President Jimmy Carter, NASA astronaut Wendy Lawrence, novelist John Grisham and YouTube co-founder Chad Hurley. Each year, Phi Kappa Phi awards nearly $1 million to outstanding students and members through graduate and dissertation fellowships, undergraduate study abroad grants, funding for post-baccalaureate development, and grants for local, national and international literacy initiatives. For more information about Phi Kappa Phi, visit www.phikappaphi.org.
MUSCOTAH NEWS ~ Susan Higley
Cancer Support Bingo has been canceled for this month due to the hall being used for a funeral dinner. Hopefully we will be able to have it in January. Hope all our Bingo supporters have a safe and fun holiday.
Another lifelong Muscotah resident has passed away. Curtis Stirton died during surgery on Thursday, December 6th. He was 59 years old. There will be a visitation at Dishon-Maple Mortuary on Friday evening, December 13th from 6:30 to 7:30. There will be a memorial service Saturday, December 14th at the mortuary at 11 a.m. with a family lunch following at the Muscotah Community Building. Our deepest sympathy goes to Curtis' family.
The annual Christmas program on Sunday was a hit. Brian Higley welcomed everyone. The Grannies and Two Young Ladies grabbed their walkers and performed to "Santa Baby." The Case Dancers performed to "Jingle Bells." Performers included Megan Bodenhausen, Dolly Wilson, Kristen Merz, Debbie Liggatt, Margaret Jacobs, Janiece Huntley, Deanna Higley, Wanda Small and Susan Higley. Wanda and Deanna also led the group in singing some Christmas Carols. To top off the afternoon Santa arrived to visit with the children and hand out treats. Cookies and punch were also served.
FROM PASTOR AL ~ Al Schirmacher
Avoidance
"It is better to go to a house of mourning than to go to a house of feasting, for death is the destiny of everyone; the living should take this to heart.
The heart of the wise is in the house of mourning, but the heart of fools is in the house of pleasure." Ecclesiastes 7:2, 4 NIV
"Blessed are those who mourn, for they will be comforted." Matthew 5:4 NIV
(The following piece is not aimed at anyone or any situation in particular. Rather, it is based on many years of conducting funerals.)
People rarely attend funerals any more. There are reasons; there are excuses. I hear:
Funerals are too negative. I don't need negativity in my life.
I have to protect my children from them.
I'm too busy.
Funerals scare me. They remind me of my own death.
Funerals depress me. They remind me of others passing who were close to me.
I would just like to remember them as they were.
I don't know what to say.
And yet,
And yet, Christian friend, God says to go.
Counselors remind us that grief is hardwired into our souls & needs to be processed for our own good.
We are raising children to be adults, and adult maturity includes processing end of life.
Pain avoidance breeds further pain avoidance, leading to immaturity.
Those grieving need the church's and community's presence to help them process.
Remembrance, to be real, should encompass the whole, not just the happy times. We need to live truth, not fantasy.
Negativity will come. It is part of our whole life experience. Better to wade in then be caught off guard.
If we avoid mourning, comfort avoids us.
Let me encourage each of us, myself included. Let's return to attending funerals (not just stopping at visitations).
Be blessed, my friends.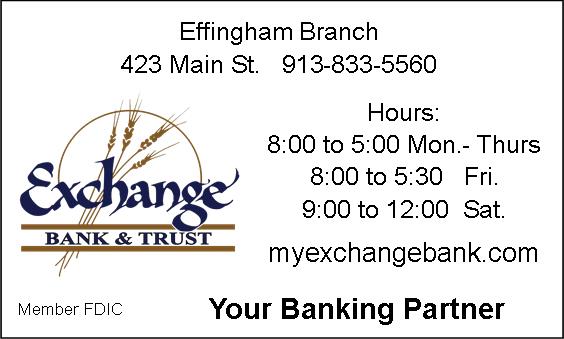 another life comes
to a close - good friends grieving
so deeply - Lord how
shall they & we bear it - meet
us here God of all comfort
Muscotah KS
OBITUARIES
Betty Jean Buttron, 89, of Lancaster, KS passed away on Saturday, December 8th, 2018 at the Atchison Senior Village.
Memorial services will be held at 1:30 pm on Saturday, December 15, 2018 at the Becker-Dyer-Stanton Funeral Home with Rev. Cynthia Schnaath, Pastor of the St. John's Lutheran Church, officiating. Burial will follow in the Lancaster Cemetery, Lancaster, KS. The family will receive friends one hour prior to services on Saturday at the funeral home. Memorial contributions are suggested to Children's Mercy Hospital, Kansas City and may be sent in care of the funeral home. Condolences to the family may be left online at www.beckerdyer.com.
Betty Jean was born on June 30, 1929 in Topeka, KS the daughter of August and Carrie (Meyer) Thowe, of Alma KS. She graduated from Alma High School in 1947. Betty was married to Albert Buttron, of Lancaster on March 28, 1954.They were married over 61 years. Albert preceded her in death. She was a member of the St. John's Lutheran Church, Lancaster, KS. For many years she baked communion bread for the church and worked in the church office. Betty retired from the Atchison County District Court after 17 years as Probate Clerk. For years she enjoyed crocheting, knitting, reading, making jellies, pickles, baking breads and sharing cinnamon rolls to bereaved families. She was a volunteer for over 22 years for the Atchison County Fair, judging 4-H sewing, and open class foods.
She is survived by a daughter, Nancy (Tom) Land, Burlingame, KS, and two sons, Steven and Eric Buttron, Lancaster, KS, two grandchildren, Avery (Jeff) Rush, and Thomas Hatch, one great granddaughter Sadie Jo. Betty loved her children, grandchildren and great grandchildren and treasured when she could be with them. Betty Jean very much loved her friends and liked people in general.
Curtis Eugene Stirton, 59, of Muscotah, Kansas passed away during surgery on December 6, 2018 at the University of Kansas Health System-St. Francis Campus in Topeka, Kansas. He was born on July 29, 1959 in Horton, Kansas the son of Harold and Bernice Daugherty Stirton. Curtis worked in construction as a heavy equipment operator for years and was a farmer. He was a member of the Muscotah United Church. Survivors include his soul mate, Pam Green Stirton of the home, Muscotah, Kansas; a son, C.J. Stirton of the home, Muscotah, Kansas; his mother, Bernice Stirton of Muscotah, Kansas; two sisters, Beverely (Cecil) Jeffrey of Effingham, Kansas and Barbara (Fleet) Scoggins of Muscotah, Kansas; numerous nieces, nephews and his faithful companion Cassie dog. The family will greet friends Friday evening from 6:30 to 7:30 P.M. at the mortuary. Memorial services will be at 11:00 A.M. on Saturday, December 15, 2018 at the Dishon-Maple-Chaney Mortuary in Horton, Kansas. Memorials may be made to the Curtis Stirton memorial fund to be designated later and may be sent in care of the mortuary. A special message may be sent to the family at www.dishon-maple-chaney.com
GOVERNMENTAL NEWS
Unapproved Minutes of the December 4 Meeting of the Atchison Co. Commission
Pursuant to the law, the Atchison County Commission Board met in Regular Session at 1:00 PM on the 1st floor of the courthouse, 423 N 5th St. Atchison, KS. Chairman Eric Noll called the meeting to order with Commissioner Henry W. Pohl, Commissioner Jack Bower, and County Counselor Patrick Henderson present for the meeting. Deputy County Election Officer, Kalee Vanderweide recorded the minutes.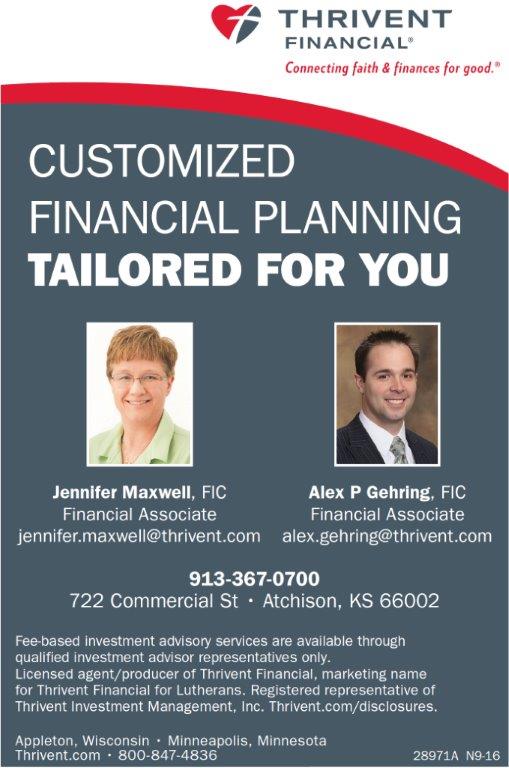 The Board recited the pledge of allegiance to start the meeting.
Minutes of the November 27, 2018 meeting were reviewed with no corrections noted.
Commissioner Pohl made a motion to approve the minutes. Commissioner Bower seconded the motion. Chairman Noll called for a vote, all voted aye. Motion carried 3-0.
*Commissioner Comments and Committee Reports:
Commissioner Bower stated he sat in on the strategic plan meeting on Wednesday, November 28, 2018, with several department heads. They focused on three things: workplace culture, communication, and capital improvement.
Commissioner Bower went to the State Capitol in Topeka on Friday, November 30, 2018, to attend the Certified Public Managers Institute graduation. There were 80 graduates that completed the one-year program. Seth Howard, Road and Bridge Superintendent participated in the class and graduated.
Commissioner Bower attended the swearing-in ceremony for former Atchison County Attorney, now District Judge, Gerald R. Kuckelman. The ceremony took place in Leavenworth on November 30, 2018.
Commissioner Pohl congratulated Seth Howard on completing the Certified Public Managers Institute.
Chairman Noll congratulated Seth Howard on completing the Certified Public Managers Institute.
Chairman Noll attended the NEK Multi County Board of Health meeting on December 3, 2018. Everything is going well and wanted to give congratulations to the Atchison County Director who received a Silver award for breastfeeding awareness and breastfeeding in the workplace.
Chairman Noll stated the meeting with Roger Hamm, Kansas Deputy Director of Property Valuation, will be held Monday, December 10, 2018, starting at 7:00 PM at the Lancaster City Building, 301 Kansas St., Lancaster. This is open to the public, and Roger will discuss how agriculture land is assessed and taxed.
*New Business Before the Board:
Wes Lanter, Emergency Management Director, appeared before the board with a purchase order for renewal of Smart Net, in the amount of $11,481.50. Commissioner Pohl made a motion to extend the Smart Net renewal. Commissioner Bower seconded the motion.
Chairman Noll called for a vote, all voted aye. Motion carried 3-0.
Seth Howard, Road and Bridge Superintendent, appeared before the board with a purchase order from Martin Construction, in the amount of $5150.00 for help with snow removal during the blizzard on November 25, 2018. Commissioner Bower made a motion to accept the purchase order. Commissioner Paul seconded it. Chairman Noll called for a vote, all voted aye.
Motion carried 3-0.
*Executive Sessions:
Commissioner Bower moved that the Board of County Commissioners recess into executive session at 1:15 pm to discuss personnel matters of non-elected personnel, as allowed by K.S.A. 75-4319(B)(1), and that the purposes of the closed session is to protect the privacy rights of the employee, and that the board come out of the executive session at 1:25 pm, in the commission room, 1st floor, courthouse. Those present will be the commissioners, Counselor Henderson, Superintendent Howard, and Jamie Madison, HR Director. Commissioner Pohl seconded the motion. Chairman Noll called for a vote, all voted aye. Motion carried 3-0. There was no action taken during the executive session.
Commissioner Bower moved that the Board of County Commissioners recess into executive session at 1:27 pm to discuss personnel matters of non-elected personnel, as allowed by K.S.A. 75-4319(B)(1), and that the purposes of the closed session is to protect the privacy rights of the employee, and that the board come out of the executive session at 1:45 pm, in the commission room, 1st floor, courthouse. Those present will be the commissioners, Counselor Henderson, Superintendent Howard, and Jamie Madison, HR Director. Commissioner Pohl seconded the motion. Chairman Noll called for a vote, all voted aye. Motion carried 3-0. There was no action taken during the executive session.
Commissioner Bower moved that the Board of County Commissioners recess into executive session at 1:48 pm, for consultation with an attorney for the public body which would be deemed privileged in the attorney-client relationship, as allowed by K.S.A. 75-4319(B)(2), and that the purpose of the closed session is to protect confidentiality of the discussion, and that the board come out of the executive session at 2:00 pm, in the commission room, 1st floor, courthouse. Those present will be the commissioners, Counselor Henderson, and Melissa Crane, Appraiser. Commissioner Pohl seconded the motion. Chairman Noll called for a vote, all voted aye. Motion carried 3-0. There was no action taken during the executive session.
*New Business Before the Board:
The Board discussed the state and government offices closing on Wednesday, December 5, 2018 for President Bush's funeral. The Post Office will be closed but banks will be open. The Board will have the Courthouse remain open.
Bills were presented to be signed.
Commissioner Pohl move to adjourn the meeting at 2:05 PM. Commissioner Bower seconded the motion. Chairman Noll called for a vote, all voted aye. Motion passed 3-0.
*Note: Once approved these minutes will be the official minutes of the Board of County Commissioners. Regular meetings of the Board of County Commissioners are video recorded.
The video of these meeting is generally available for supplementation of the minutes.
The videos can be located under the Government tab at www.atchisoncountyks.org.
Attest: Kalee Vanderweide, Deputy County Election Officer
Farmers And Ranchers Finish Business
At 100th Annual Meeting In Manhattan
Manhattan, Kansas - More than 400 Farm Bureau members of Kansas wrapped up business for their farm organization at Kansas Farm Bureau's 100th annual meeting.
The policies adopted will now become the organization's road map for the 2019 legislative session.
Topics of discussion included rural broadband, fence law and water.
Montgomery County farmer Richard Felts was re-elected as president. Others elected to the board of directors include: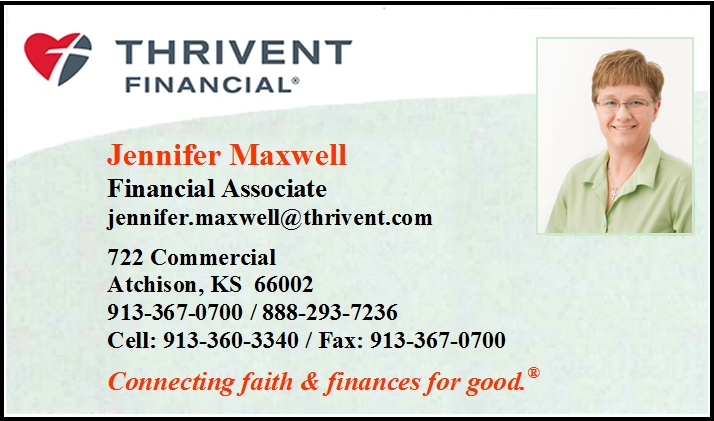 George Pretz, Miami County; Steven McCloud, Harvey County; Doug Zillinger, Phillips County; Joe Jury, Gray County; Kevin Holle, Rawlins County
Other activities included a host of agriculture-related workshops and speakers including American Farm Bureau Federation (AFBF) Executive Vice President and Kansan Dale Moore, Executive Director of Communications at AFBF, Mace Thornton and Vice President of Private and Public Partnerships for The Outreach Program, Rick McNary.
Senators Pat Roberts and Jerry Moran, along with Representatives Roger Marshall and Ron Estes addressed the organization's membership Sunday evening during the kick-off banquet. On Tuesday, members heard from Lynn Rogers, Lieutenant Governor of Kansas-elect.
County Farm Bureaus and volunteers were recognized for their 2018 achievements. More than $18,000 was raised through a silent auction and dueling pianos concert. In its lifetime, silent auction activities have raised more than $100,000. These funds will benefit Kansas Farm Bureau's Foundation for Agriculture and Legal Foundation.
Kansas Farm Bureau's mission is to strengthen agriculture and the lives of Kansans through advocacy, education and service.
45th ANNUAL KANSAS BICYCLE TOUR
(December 4, 2018) – Registration opened November 23, 2018, for the 2019 Biking Across Kansas (BAK) bicycle tour across the State of Kansas. The 45th year of the longest-running bicycling event in Kansas history—a 478-mile ride across the State—begins Saturday, June 8, 2019. BIKING ACROSS KANSAS is an eight-day tour originating at the Kansas-Colorado line with up to 900 bicyclists, including support staff.
The bicyclists will start at the Kansas-Colorado line west of Goodland and will stop overnight in Colby, Hill City, Hays, Wilson, Minneapolis, Clay Center, and Holton. The cyclists' final night together will be in Holton on Friday, June 14. The following morning they will cycle to the Missouri border in Atchison where they will celebrate the end of the ride.
BAK is also routed through: Kanorado, Brewster, Hoxie, Palco, Ellis, Russell, Lincoln, Randolph, Onaga, Effingham, and many more Kansas towns.
"The 2019 route will begin west of Goodland and progress through varied and scenic Kansas landscapes, starting in the High Plains of Western Kansas and ending in the Glaciated Region at the Missouri River. Highlights include: the Largest Barn in Kansas in Colby, Nicodemus National Historic Site, Historic Fort Hays, Wilson: the Czech Capital of Kansas, Rock City Park near Minneapolis, the scenic Flint Hills, and the Amelia Earhart home in Atchison," said David Rohr, Chairman of Biking Across Kansas, Inc.
Many bicyclists will return as repeat participants, some who bicycled the very first tour in 1975. Others will take on the challenge and enjoy the trip across the State for the first time. Riders will represent a wide age span—from eight to 85 years old—and multiple generational families. Entries are anticipated from 30 or more states, including as far away as New York, Pennsylvania, Florida, New Mexico, Washington, and California. In addition, Biking Across Kansas will attract participants from countries outside the United States.
The primary objectives of Biking Across Kansas are to promote wellness through bicycling, celebrate Kansas history and the beauty of its landscape, and enjoy the warm hospitality of its towns and people.
For more information on Biking Across Kansas 2019 or to register visit https://bak.org/.
About Biking Across Kansas
Biking Across Kansas (BAK) is an annual, eight-day, bicycle tour across the state of Kansas. BAK promotes health and wellness through bicycling, the history and beauty of the Kansas landscape, and the warm hospitality of the Kansas towns and people. BAK started in 1975 with fewer than 100 hundred riders. Forty-five years later the tour is now capped annually at 900 participants.
UNION CHURCH ANNUAL MEETING
The Effingham Union Church held its annual meeting the first Sunday of December. On December 2 Pastor Jeff Cochran called the annual meeting to order with prayer after the potluck dinner. Special guest Bond Faulwell from the Heartland Presbytery spoke. He brought greetings from the Heartland Presbytery. He told the congregation that the Heartland Presbytery is in transition. He says that the Presbytery has 1,500 members including urban, suburban, and rural members.
Kay Scarborough, the UM Topeka District Superintendent, was not present because she had to attend another church related meeting. Since she could not be present at the meeting she did send an email message informing the congregation of what was happening in the district. The Topeka District office had moved to a new location. The Topeka District has a new administrative assistant, Angel Jordan. She replaced Marie Pearce who had retired after twenty-three years. Also, the Topeka District has started networks; Effingham Union Church is in the Atchison/Jefferson network. She also thanked the Union Church for contributing to Mission Shares.
Even though Supt. Scarborough could not be present she promised to visit the church in the near future.
During the meeting the congregation voted to approve the Pastor's term of call. Then they voted to approve the budget and the slate of committee assignments as presented by the nominating committee. Craig Gigstad and Diane Kiehl were nominated to fill the two vacant positions on the Board of Directors. The congregation voted unanimously to elect them to the Board of Directors. J. R. Perry and Rhonda Thorpe retired from the board. They were thanked for their service. The Board of Directors in the class of 2021 are Chris Caplinger, Jenna Hawk Porter, Diane Kiehl, Craig Gigstad; the class of 2020 is Julie Boyle, James Fasse, Janette Martin, Keith Young; The class of 2019 is Ruth Dillon, Covell Hawk, Nancy Keith and David Todd.
From the floor Liz Todd, Denise Fasse and Gigi Perry were nominated to serve on the Nominating Committee. They were approved to do so. Two more will be nominated by the board to fill the committee.
A brief discussion was held on changing the date of the annual meeting. Some valid points were made and the discussion will continue. If a decision is made to change the date, the congregation will need to vote to change the by-laws.
The meeting was adjourned with prayer.
Directly after the annual meeting the Union Church Board of Directors met for a brief business meeting. The board elected the officers for 2019. They are Chairman James Fasse, Vice-Chairman Chris Caplinger, and Secretary David Todd. Co-treasurers are Steve Caplinger and Ray Ladd.
LIVING THE SEASON
The Effingham Union Church celebrates Advent and the Christian season in many ways.
First they shared their many blessing with others. The church sent boxes to two soldiers serving overseas in the Middle East. They sent a box to Cpl. Alexander Thompson and to CW3 Wade Madden. Boxes express the congregation appreciation for their service along with wishing each one a Merry Christmas and Happy New Years.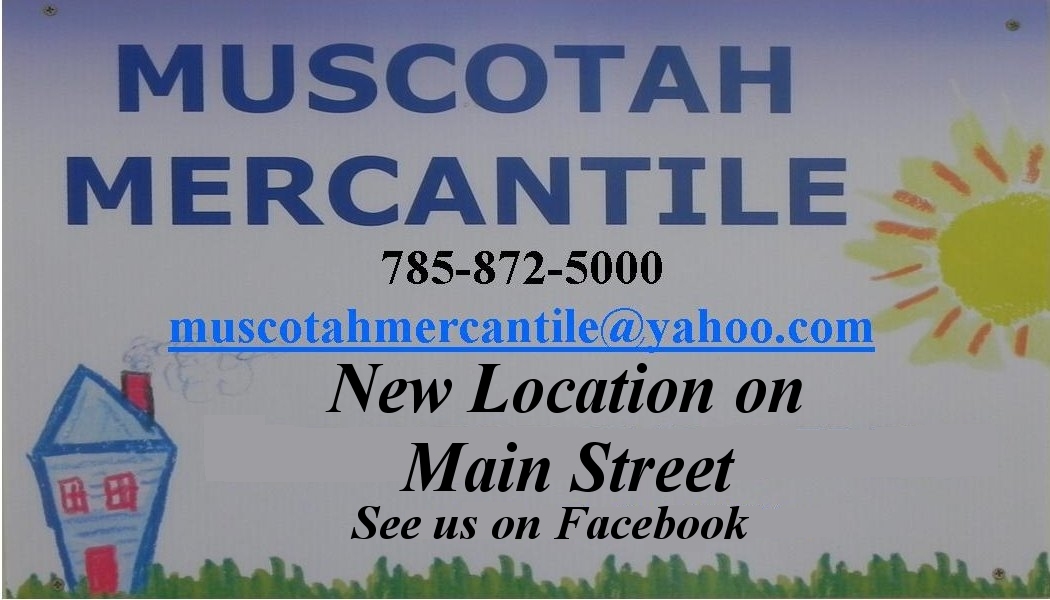 They also collected hats, undies, gloves and socks for foster children. The congregation filled four large boxes that were over flowing with the generosity of the congregation.
The congregation gave the following college students, Kennedy Parnell, Karlie Parnell, Mallory Eckert, Will Gerety, Emily Gerety, Jake Hanson, Ramon Santiago and Cole McCoy goodies bag that was filled with many treats and snacks. The church wants them to remember how much they are loved by Jesus as they prepare for their final exams.
The Main Event Youth Group plan to serve lunch at the Topeka Rescue Mission on the last Friday of the month, December 28.
Other Christmas activities include the children program, the Christmas Cantata and a Christmas Eve Service
The primary Sunday School class and the confirmation class performed a short Christmas program on December 9 during the worship service. The program consisted of the primary children singing Christmas songs, an angel reading the Christmas story from The Bible and the confirmation class performing a skit that debated whether the Christmas story as told in the Bible is relatable in modern times. They concluded shepherds in the field were doing their job just as everyone has a job today. The shepherds were fortunate enough to witness the birth of the Christ Child. Whatever our jobs are today we, too, can give witness of the Christ Child's birth, because the shepherds gave witness in the scriptures. Pastor Jeff Cochran finished the worship hour with a short message.
The public is invited to hear Effingham Community Choir present the cantata, "Comfort and Joy" December 16 at 10:00 am during worship service of the Effingham Union Church. Everyone is invited to come and be blessed by this presentation. It is a wonderful way to celebrate the birth of Baby Jesus.
The time of the Christmas Eve service is 6:30 p.m. Everyone is welcome to attend. It is a wonderful way to remember that Christ is the Reason for the Season.
LETTERS TO THE EDITOR
Agriculture Can Do The Job ~ John Schlageck, KFB
Agriculture continues to lose producers. No one will argue that point, but larger, more efficient producers are replacing those lost in this highly competitive industry.
While this is not necessarily a desirable trend, it is one that has continued for decades – maybe since the beginning of this profession. That said, it is also a trend that is not confined to agriculture but has affected nearly every sector of the U.S. and world economies.
Regardless of this ongoing change, care for the land and this critical resource continues to improve. Today's farmers are increasing the amount of organic matter in their soil. With no-till and reduced tillage farming, farmers continue to build organic matter and improve the soil tilth. There is no reason to believe this practice will be discontinued.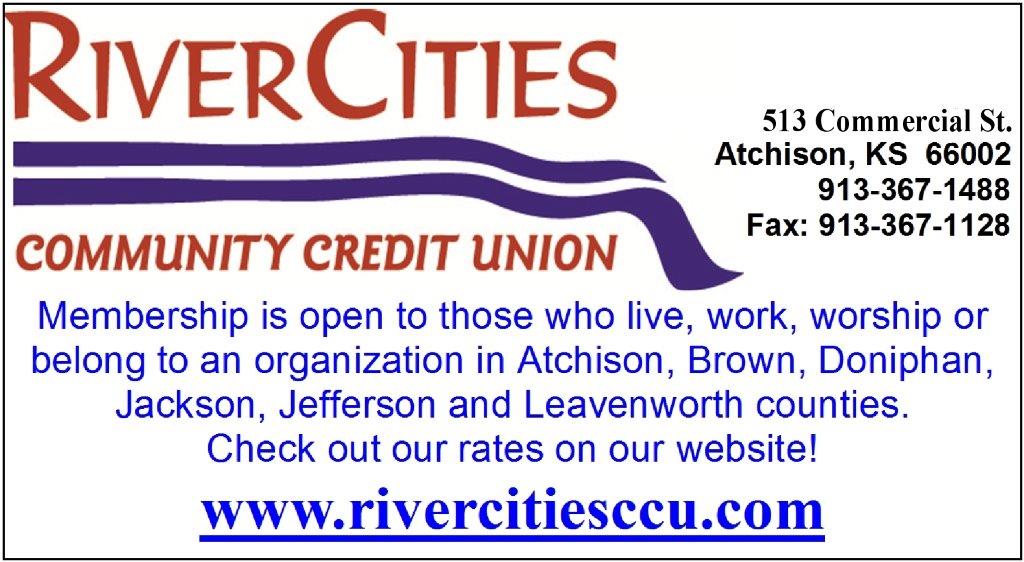 Today's modern farmer is not exhausting the land. Just the opposite is true.
Without question scarce water is always a concern, especially in Midwestern states where rainfall is limited, and people use plenty of it. Farmers constantly chart rainfall amounts and monitor weather conditions. In Kansas, agricultural producers are aware of changes in the Ogallala Aquifer.
Farmers are very much tuned into water and the conservation of this vital resource. Some are concerned about the potential of a long-term climate change.
Barring a major shift in our climate, crops will continue to be planted in western Kansas. Production could be less than now, but this land will be farmed and farmed wisely.
At the same time, the world's population is exploding. Some say the greatest growth in the history of our world is underway.
World population is projected to reach 9.7 billion by 2050. The current world population of 7.3 billion is expected to reach 8.5 billion by 2030 and 11.2 billion in 2100. Most of these people will be born in the hungry parts of the world.
As a result, pressure on the world's economic and natural resources for food will become intense. Such demand for food will mean opportunity for farming and ranching. It will also become critical for public/private enterprise to ramp up food production.
There is nothing to suggest yields will not keep up with population growth. Even countries with marginal soil and more severe climates than our own are growing crops today. We have better yield potential and better food value today and with new genetics and technologies coming on line, there is no reason to believe the world won't be able to feed itself in the future.
American agriculture is up to the task. This country can continue producing for the world.
The United States farmer and rancher can compete with other nations, if they aren't shackled by government regulations that cause production costs to soar and trade tariffs that continue to push some out of business.
Even the most efficient farmers in America can't make it with regulatory restrictions. Any regulations must be science based and uniform across the board for producers around the world.
If there is a level playing field, where all producers have the same health and safety restrictions, U.S. agriculture will compete. Give farmers and ranchers the same opportunity, as others around the world and bountiful, wholesome food will continue.
Winston Churchill said many years ago, "Give us the tools and we will get the job done." The same can be said for agriculture in this country.
John Schlageck is a leading commentator on agriculture and rural Kansas. Born and raised on a diversified farm in northwestern Kansas, his writing reflects a lifetime of experience, knowledge and passion.
Protect Your Information Following Marriott Data Breach
TOPEKA – (December 3, 2018) – Kansas Attorney General Derek Schmidt today advised consumers to take steps to protect their personal information following the announcement Friday by the Marriott hotel chain that its reservation system had been hacked, potentially exposing the personal information of more than 500 million people.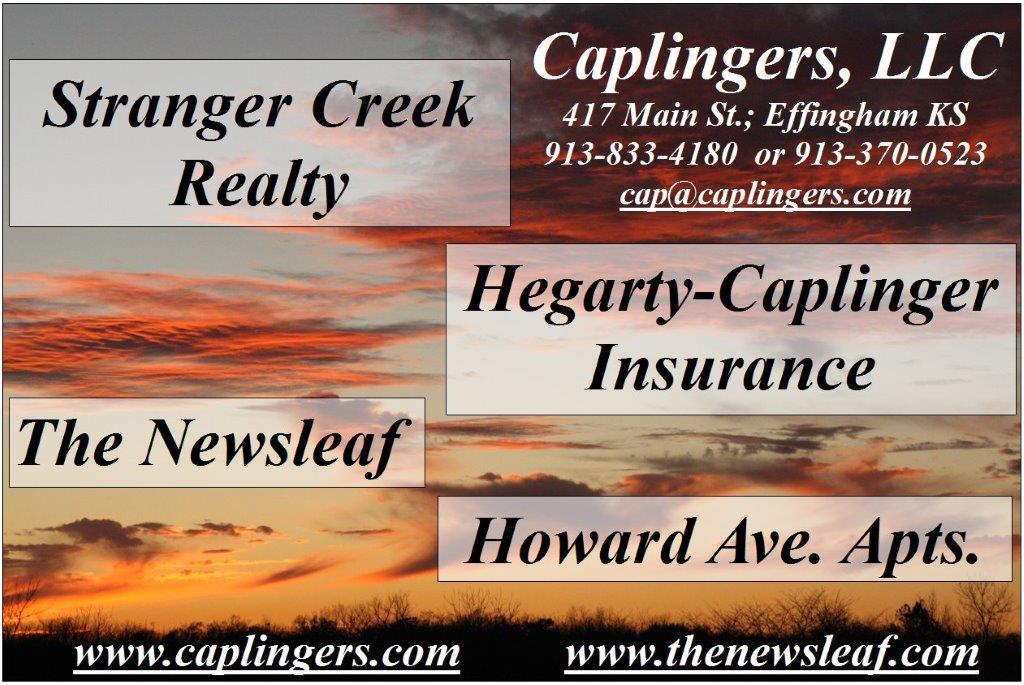 "This large-scale data breach is yet another reminder of the importance of protecting our own personal information," Schmidt said. "While we work to learn more about what happened in this data breach, consumers who may have been affected should take steps to protect themselves from becoming victims of identity theft."
Schmidt offered the following tips for protecting your personal information:
· Check your credit report. Monitoring your credit report can help you identify signs of potential identity theft. You are entitled to one free credit report per year from each of the three major credit reporting agencies. Visit www.AnnualCreditReport.com to access those reports. You can pull all three at once, or you can stagger pulling your reports throughout the year.
· Place a fraud alert on your credit report. Contact one of the three major credit reporting agencies — Experian, Equifax, or TransUnion — to place an initial fraud alert, which will stay on your credit report for a year – or seven years if you have been the victim of identity theft and provide a copy of an identity theft complaint made to law enforcement. Fraud alerts are free of charge and will make it more difficult for someone to open credit in your name by requiring creditors to take additional steps to verify your identity.
· Consider placing a security freeze on your credit report. A security freeze essentially puts a lock on your credit so that most third parties can't access your report. This helps protect you from unauthorized accounts being opened in your name. Since July 1, 2018, security freezes have been free for all Kansans.
· Beware of scams related to the breach. Con artists may pretend to have information about the breach or they may falsely claim to want to help you. Some calls or messages may be scams designed to steal your money or personal information. Don't give out personal information to those who contact you unexpectedly (even if they say they want to help you) and be wary about clicking on links or downloading attachments in messages.
· Monitor your existing credit card and bank accounts. Look for suspicious activity. If you find errors, immediately notify your bank or credit provider.
· When it's tax season, consider filing early. File your taxes as soon as you have all of the information necessary to file so that there is less of a chance for someone to fraudulently file on your behalf. This is especially important if you know your information has been compromised.
More information, including how to request a security freeze, is available on the attorney general's consumer protection website at www.InYourCornerKansas.org.
Sen. Moran Calls for Inspector General Investigation into VA's Failure to Pay Veterans Full Benefits
WASHINGTON – U.S. Senator Jerry Moran (R-Kan.) – member of the Senate Committee on Veterans' Affairs – joined a bipartisan group of lawmakers in calling for a Department of Veterans Affairs (VA) Inspector General investigation into allegations that the VA would not reimburse veterans for missing or underpaid benefits.
"The VA must make every effort to restore confidence with veterans by delivering the care and benefits they have earned," said Sen. Moran. "The technical and staffing shortages that caused these significant problems with the implementation of the Forever GI bill must be resolved immediately. Any further delay is unacceptable and will burden those veterans impacted who deserve a VA that is worthy of their service and sacrifice."
The letter was also signed by Senators Richard Blumenthal (D-Conn.), John Boozman (R-Ark.), Kamala Harris (D-Calif.), Doug Jones (D-Ala.), Patty Murray (D-Wash.), Brian Schatz (D-Hawaii), Jeanne Shaheen (D-N.H.), Tina Smith (D-Minn.), Debbie Stabenow (D-Mich.), and Todd Young (R-Ind.), and U.S. Representative Derek Kilmer (D-Wash.).

Full text of the letter can be found here and below.
November 30, 2018
The Honorable Michael J. Missal
Inspector General
Department of Veterans Affairs
810 Vermont Avenue NW
Washington, D.C. 20571
Dear Mr. Missal:
We are writing to request an investigation into allegations that the Department of Veterans Affairs (VA) will withhold retroactive payments for missed or underpaid monthly housing stipends that it failed to pay veterans during delayed implementation of the Harry W. Colmery Veterans Education Assistance Act (P.L. 115-48), known as the "Forever GI Bill."
According to NBC News on November 28, 2018 ("Veterans Affairs Dept. tells Capitol Hill it won't repay underpaid GI Bill benefits recipients"), VA officials told congressional staff that making retroactive payments to veterans for missed or underpaid housing stipends would not be possible because it would create auditing challenges for the VA and delay future claims processing. That decision would be contrary to law and leave an estimated 360,000 veterans robbed of the benefits owed to them.
We understand that Under Secretary for Benefits Paul Lawrence, in testimony before the House Veterans Affairs Committee yesterday, sought to clarify the VA's position by stating that every veteran will be made whole, including with retroactive payments, for their housing benefits. However, it remains unclear if VA intends to provide retroactive payments to veterans for housing stipends based on rates that they were legally entitled to beginning August 1, 2018, or if the VA only intends to make veterans whole based on the rates as they existed before the law took effect—and remain in violation of existing law.
It is important that VA fix the technical and staffing shortages that contributed to its inability to implement the Forever GI bill so that it can continue to provide housing stipends to veterans. However, we remain resolved that VA make veterans whole for any missed or underpaid benefits based on the housing stipend rates that they were legally entitled to when the changes took effect in August 2018. The VA's continued ambiguity about whether it will fulfill this legal requirement threatens to erode our veterans' confidence in the VA's ability to deliver promised care and benefits and demands close oversight and accountability.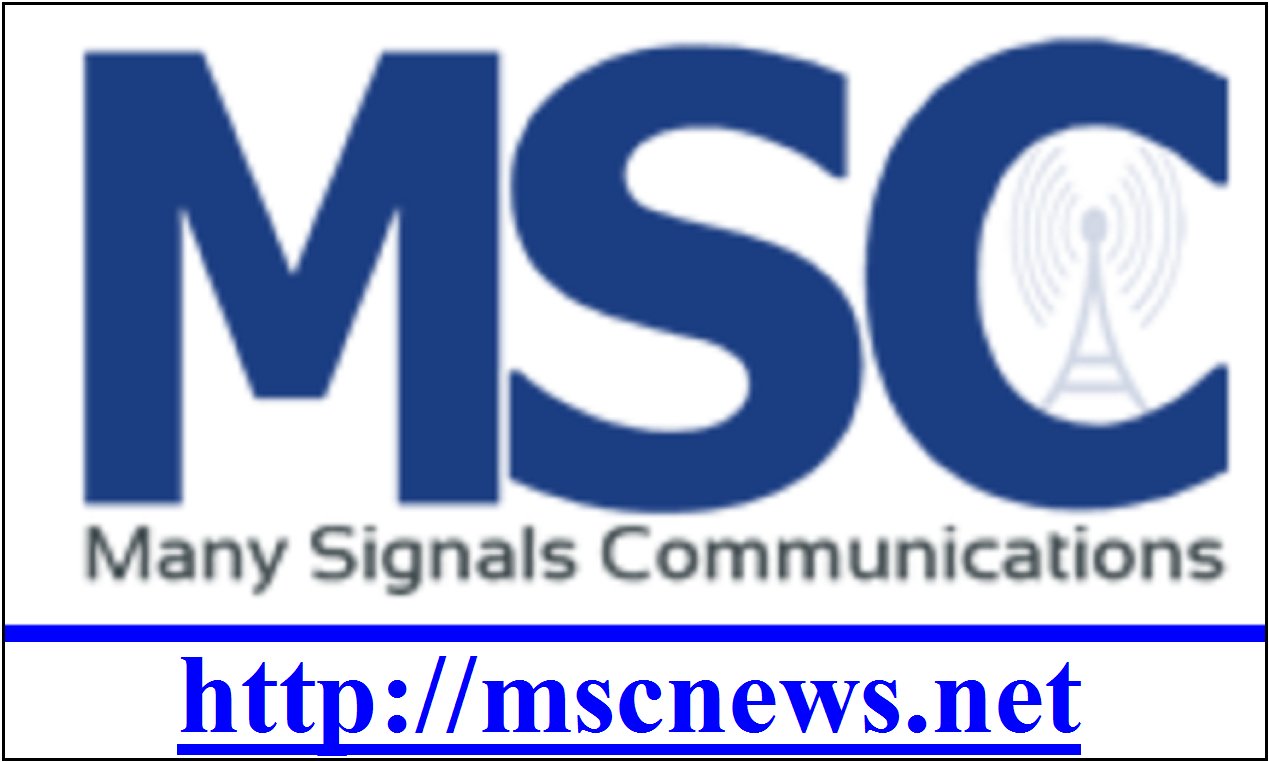 In an effort to help us better understand VA's plan to provide complete relief to those veterans impacted by the delayed implementation of the Forever GI Bill, we request your assistance to answer the following:
1. Does the VA intend to apply the August 1, 2018, housing stipend rates, as required by law, for retroactive payments to eligible beneficiaries?
2. If not, under what legal authority would the VA withhold retroactive payments based on the rates required in the Forever GI Bill?
3. Who will be responsible for determining which veterans can receive retroactive payments for missed or underpaid benefits, including adjusted housing stipend rates that took effect on August 1, 2018?
4. How and when will VA process these retroactive repayments to eligible veterans?
5. How, if at all, have IT infrastructure investment decisions at VA's regional processing centers contributed to the current delay in implementing the changes required by the Forever GI Bill, including missed or underpayments owed to veterans?
6. How, if at all, have staffing shortages at VA's regional processing centers contributed to the current delay in implementing the changes required by the Forever GI Bill, including missed or underpayments owed to veterans?
7. How, if at all, is VA leadership organized and prepared to address IT infrastructure investment challenges at its regional processing centers in its fiscal year (FY) 2020 budget request?
8. How, if at all, is VA leadership organized and prepared to address staffing shortages across the VA system, including at the Veterans Benefits Administration that is responsible for processing claims and retroactive payments to veterans, in its FY 2020 budget request?
As always, we appreciate your support of our oversight responsibilities. Your prompt attention to this request will help us as we prepare to consider the VA's FY 2020 budget request so that we can evaluate whether the VA has requested the appropriate resources that it needs to make timely beneficiary payments and deliver other promised care to our veterans.
We look forward to continuing to work with you throughout the review process.
Sen. Moran Statement on the Nomination of William Barr to Serve as Attorney General
WASHINGTON – U.S. Senator Jerry Moran (R-Kan.) – chairman of the Senate Appropriations Subcommittee on Commerce, Justice, Science, and Related Agencies – today released the following statement after the president nominated William Barr to serve as the next United States Attorney General:
"As Chairman of the Commerce, Justice, Science, and Related Agencies Subcommittee, I hope for a swift confirmation process that will allow the next Attorney General to participate in the FY2020 budget and appropriations process. The role of Attorney General, as our nation's head law enforcement official, is vital to promoting and protecting the rule of law. A Senate-confirmed Attorney General is needed to make certain the Justice Department is sending a consistent and clear message regarding its funding and the resources our law enforcement need to effectively perform their jobs. Additionally, given the evidence of Russian interference in our elections, I have long supported the special counsel investigation and I expect the nominee to let the investigation continue unimpeded."
MISCELLANEOUS PRESS RELEASES
Road Trips To Campus Help Give Students A Clear Picture Of What FHSU Has To Offer
HAYS, Kan. – Haley Gomes wasn't aware of an overnight visit to Fort Hays State University for high school students, sponsored by the Office of Admissions, when she was searching for colleges to attend four years ago.
But Gomes, who grew up in Highlands Ranch, Colo. – part of the Denver metropolitan area –
is more than a little excited to tell teenagers about her alma mater now.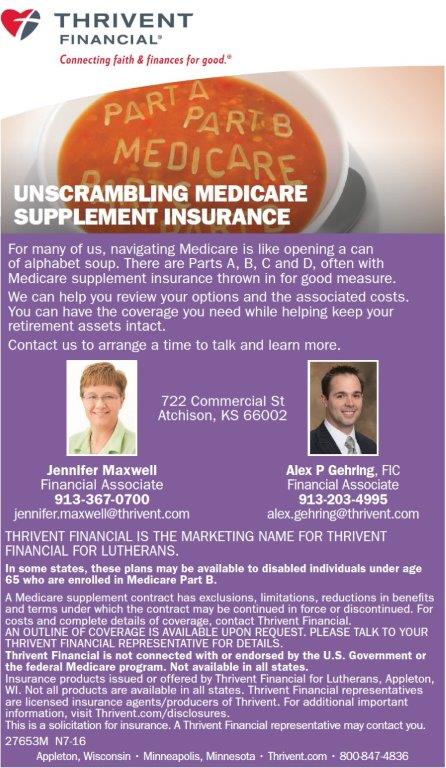 An FHSU admissions counselor in charge of the southern portion of Colorado, Gomes joined other admissions personnel at a two-day event Sunday and Monday that brought Colorado students from their hometowns to campus for a day.
"This is a great way to check out a college for free," Gomes said. "You don't have to stay in a hotel, and you get to meet other kids from Colorado who you don't already know. I wish I would have heard about this when I was in high school."
Gomes actually learned about FHSU from someone in her city who had earned a master's degree from Fort Hays State.
After checking it out, Gomes decided on Fort Hays State and graduated in 2018 with a bachelor's degree in organizational leadership. She successfully applied for a position in the admissions office and has been on the road recruiting potential Tigers ever since.
She and fellow admissions counselor Emi Kniffin, in charge of the northern part of Colorado, stayed overnight with the 42 students in Cunningham Hall Sunday, then helped lead activities all day Monday.
They both have been busy this semester, traveling the eastern Colorado circuit, attending college fairs and visiting high schools.
"After going to all the schools in Colorado, it's fun to see some students here today," said Kniffin, who accompanied students on campus tours, visiting their academic departments and other presentations and activities.
Kniffin moved to northwest Kansas with her fiancé in September. Dani Hartung, a former coworker of Kniffin's at an area elementary school, had taken a job as admissions counselor at FHSU and told Kniffin about another opening.
Kniffin, who grew up in Wichita and graduated from Baker University in Baldwin City, didn't know that much about Fort Hays State before she sought out the admissions job.
"I didn't know anything about the programs here beforehand, but I found out what a great school Fort Hays State is," she said. "I love advertising (FHSU) now. I love being able to help students figure out what's right for them."
Getting students to campus is key, said Jon Armstrong, interim director of admissions.
"Some of these students have heard of Fort Hays State through our admissions counselors, and this gives them the opportunity to come to visit campus," he said. "It provides people an opportunity to see, in person, what Fort Hays State has to offer."
Participants ranged from small schools such as Fowler, which has 175 students in grades 7-12, or Mitchell High in Colorado Springs – whose enrollment of 1,300 is larger than the city of Fowler's entire population.
"I definitely want to go here," said Ty Korngor, who is from Colorado Springs. "I really like the campus."
Korngor, who graduated from Mitchell High School this semester, plans to major in marketing and hopes to be on campus at FHSU as early as spring semester 2019.
"They told me I could be really involved here like I was in high school, and I liked that," said Korngor, who was active in organizations in high school, including yearbook, photography and student government.
Danielle Pruett from Fowler, in the southeast part of the state, was just as impressed with FHSU.
"I am involved with FFA in high school and do a lot of competitions," said Pruett, who wants to major in agricultural business in college. "This whole experience exceeded what I ever thought it would be."
Pruett said she decided to make the trip because she grew up in a small town and thought FHSU was smaller than some of the larger schools in Colorado.
"I like keeping it small," she said, "and I am so glad I was able to come to this. I made a lot of friends here already, and I hope I get accepted to FHSU. I love it here."
Pruett said she was hooked after the personal road trip but admitted she was already convinced she was serious about attending FHSU after Gomes' presentation at her high school.
Touting all the benefits of attending Fort Hays State comes easy for her, Gomes said.
"Being from a large city and close to the mountains, it was a little bit of a culture shock right at first when I came here," Gomes said. "But once you're here, you get the chance to step out of your comfort zone, become more open minded about things to do in a smaller city."
One benefit that gets students' attention is tuition rates.
Students coming from states bordering Kansas are able to take advantage of the Contiguous States Resident Tuition Program. That rate is less than half of other non-resident students.
"My twin brother's tuition at a community college in Colorado was more than mine here at Fort Hays State," Gomes said. "It's amazing."
While affordability definitely is a plus, Gomes said there are so many other factors – specifically the wide variety of nationally acclaimed programs and state-of-the-art facilities – that make FHSU an easy sell to prospective students.
"You get a top-notch education here," she said.
Another major feature, Gomes said, is the community connection.
"Once you get here and see the Hays community, the people of Hays are really a big drawing card, too," she said. "Everyone has such a good heart. Caring and hard-working is engrained into everywhere you go. It's the true Midwestern spirit; they're going to be there for you."
The Colorado road trip was the last of its kind this semester for the admissions office. Students from Wichita, southwest Kansas and eastern Kansas came to campus on similar bus trips. For more information about the road trips or other admissions activities, visit www.fhsu.edu/admissions.
Changes Coming To Fort Hays State University Commencement In 2019
HAYS, Kan. – Spring commencement 2019 at Fort Hays State University will see a change in the program: Friday's commencement ceremony will become a morning affair.
"The Commencement Committee, in conjunction with the Commencement Task Force created by President Mason, made this recommendation based on feedback from students, families, faculty and staff," said Registrar Craig Karlin.
FHSU President Tisa Mason appointed the task force earlier this year to consider issues of convenience and comfort. The commencement site, Gross Memorial Coliseum, is not air-conditioned and temperature can become an issue on a May evening.
"Anyone who attended the Friday ceremony in the past knows the temperature rises to a dangerous level in Gross Memorial Coliseum during the evening event," said Karlin. "We hope to provide a safe and more enjoyable venue for all in attendance by taking advantage of cooler morning temperatures."
Both spring 2019 commencement ceremonies, Friday, May 17, and Saturday, May 18, will begin at 9 a.m.
More information, including which colleges attend on which day, is available on the page at https://www.fhsu.edu/commencement/ .
Another change coming next year, said Karlin, is a fall ceremony for all graduates. That graduation ceremony will begin at 1 p.m. Friday, Dec. 13.
"The intent is to provide a more convenient ceremony for the growing number of December graduates," said Karlin. "This, in turn, will help reduce crowd sizes at the May ceremonies, which have become increasing large as the university has grown."
Secretary Perdue announces new OneUSDA Internship Program
(Washington, D.C., December 4, 2018) Today, U.S. Secretary of Agriculture Sonny Perdue announced the "OneUSDA Internship" opportunity for Summer 2019. As part of the Federal Pathways Program, the OneUSDA Internship will provide students a way to explore serving their country through a career in government while gaining work experience in agriculture, natural resources, rural development, and other career fields.
"The improvements we're making to internships at USDA will enable us to recruit the best and retain the best," said Secretary Perdue. "Today's young people are the future of America and there are few things more American than agriculture. We're aiming to find young talent, with a diverse background, across all 50 states, to begin their careers as an intern with USDA."
The OneUSDA Internship Program offers Federal opportunities to students currently enrolled in qualifying educational programs or institutions, with a comprehensive developmental program intended to provide students with experience in a dynamic work environment that will enhance their educational goals and shape their career choices. An internship with USDA will involve various components of on-the-job experience, mentorship, and training tailored to the student's education, experience, and interests.
During 2018, USDA was proud to host more than 3,000 interns throughout the country, about half of which were through the Federal Pathways Program. In the Summer of 2019, USDA will hire Pathways Interns in hundreds of locations across every state in the country for the following occupational fields:
· Veterinary Science
· Biological Sciences (e.g., natural resources management forestry, wildlife biology, fish biology, ecology, botany, rangeland management, recreation)
· Engineering
· Agribusiness, Contracting, Procurement, and Industry
· General Administration and Office Support
USDA is making sure the Summer 2019 OneUSDA internship job announcement is easier-than-ever for college students to find and apply for. After choosing the geographic region of preference and the career path that best matches with students' area of study and professional aspirations at http://www.usda.gov/Internships, students simply follow the weblinks to https://www.usajobs.gov/ to set up an account, then follow the prompts to apply to the internship.
When applying, applicants will also have an opportunity to indicate their preferred area of interest and USDA Agency or office. USDA will start reviewing applications on December 9, and the application window will close on January 18, 2019.
For more information, visit www.USDA.gov/Internships.
U.S. Beef Gains New Market Access in Morocco
Washington, D.C. – U.S. Trade Representative Robert Lighthizer and U.S. Secretary of Agriculture Sonny Perdue announced today that the government of Morocco has agreed to allow imports of U.S. beef and beef products into Morocco. 2018 is the first year that U.S. beef and poultry exporters have access to Morocco's market under the terms of the U.S.-Morocco Free Trade Agreement (FTA). Morocco opened its market to U.S. poultry in August, 2018.
"President Trump continues to prioritize the opening of new markets for U.S. agricultural products. New access to the Moroccan market for beef and beef products is an important step in ensuring that American farmers and ranchers can continue to expand their exports of U.S. agricultural products," said Ambassador Lighthizer. "I welcome Morocco's agreement to allow imports of U.S. beef and look forward to growing our shipments to Morocco."
"Finding new markets for American agricultural products has been a priority for the Trump Administration from day one, and the opening of the Moroccan market is good news for our producers," said Secretary Perdue. "American beef is the best in the world, and once Moroccans get a taste of it, they'll surely want more."
In 2017, the United States was the world's third largest beef exporter, with global sales of beef and beef products valued at $7.3 billion. As of November 2018, U.S. exports of agricultural products to Morocco exceeded $512 million. Initial estimates indicate that Morocco would be an $80 million market for U.S. beef and beef products. Morocco had prohibited imports of U.S. beef.
Under the leadership of USTR Chief Agricultural Negotiator, Amb. Gregg Doud and the direction of U.S. Department of Agriculture's Ken Isley, U.S. and Moroccan officials met to negotiate a health certificate and the terms for the import of U.S. high quality and standard quality beef into Morocco. Representatives also discussed improvements to the administration of Morocco's wheat tariff-rate quota and other agriculture and SPS issues, and will continue this work through the agriculture and SPS subcommittees under the FTA.
USDA Invests in Water and Wastewater Infrastructure in 46 States
WASHINGTON, Dec. 4, 2018 – Assistant to the Secretary for Rural Development Anne Hazlett today announced that USDA is investing $1.2 billion (PDF, 509 KB) to help rebuild and improve rural water infrastructure for 936,000 rural Americans living in 46 states.
"Access to water is a key driver for economic opportunity and quality of life in rural communities," Hazlett said. "Under the leadership of Agriculture Secretary Sonny Perdue, USDA is committed to being a strong partner to rural communities in building prosperity through modern water infrastructure."
USDA is providing financing for 234 water and environmental infrastructure projects through the Water and Waste Disposal Loan and Grant program. The funding can be used for drinking water, storm water drainage and waste disposal systems for rural communities with 10,000 or fewer residents.
Eligible communities and water districts can apply online on the interactive RD Apply tool, or they can apply through one of USDA Rural Development's state or field offices.
Below are some examples of the investments USDA is making:
· In Pennsylvania, the Municipal Authority of the Borough of Berlin is receiving a $2.5 million loan to replace the primary water transmission line for the Berlin Municipal Water System. The line was constructed in 1979, is in poor condition, has experienced numerous breaks resulting in boil water notices, and has inadequate water pressure to fight fires. The investment will also help replace water meters. This system serves nearly 1,100 users in Berlin and in Brothers Valley township in Somerset County.
· The Todd County Water District in Kentucky will receive a $3.2 million loan and a $390,000 grant to construct two miles of water line and a 500,000-gallon water storage tank. The upgrades will provide up to one million gallons per day for a new industrial site just outside of Guthrie. Novelis Industries plans to build an automotive aluminum sheet manufacturing facility that will create approximately 125 jobs. The Todd County Water District serves 3,500 customers.
· The Bond Water Association Inc. in Winston County, Miss., will use a $1.4 million loan to upgrade its water system. It will build a 300-gallon-per-minute well and replace 28,200 feet of distribution lines. Also, new radio read meters will be installed, and the two water treatment plants will be rehabilitated. These improvements will serve 470 customers.
USDA is making investments in rural communities in: Alaska, Alabama, Arkansas, Arizona, California, Colorado, Connecticut, Delaware, Florida, Georgia, Hawaii, Iowa, Idaho, Illinois, Indiana, Kansas, Kentucky, Louisiana, Maine, Maryland, Massachusetts, Michigan, Mississippi, Minnesota, Missouri, Montana, North Carolina, North Dakota, Nebraska, New Jersey, New Mexico, New York, Ohio, Oklahoma, Oregon, Pennsylvania, South Carolina, South Dakota, Tennessee, Texas, Utah, Virginia, Vermont, Washington, Wisconsin and West Virginia.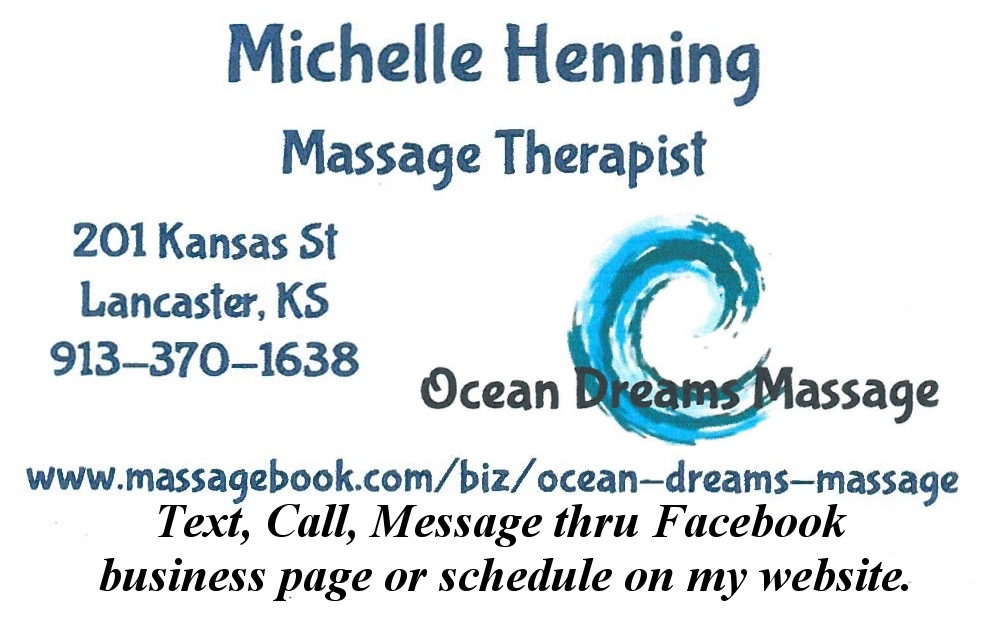 In April 2017, President Donald J. Trump established the Interagency Task Force on Agriculture and Rural Prosperity to identify legislative, regulatory and policy changes that could promote agriculture and prosperity in rural communities. In January 2018, Secretary Perdue presented the Task Force's findings to President Trump. These findings included 31 recommendations to align the federal government with state, local and tribal governments to take advantage of opportunities that exist in rural America. Increasing investments in rural infrastructure is a key recommendation of the task force.
To view the report in its entirety, please view the Report to the President of the United States from the Task Force on Agriculture and Rural Prosperity (PDF, 5.4 MB). In addition, to view the categories of the recommendations, please view the Rural Prosperity infographic (PDF, 190 KB).
USDA Rural Development provides loans and grants to help expand economic opportunities and create jobs in rural areas. This assistance supports infrastructure improvements; business development; housing; community services such as schools, public safety and health care; and high-speed internet access in rural areas. For more information, visit www.rd.usda.gov.
WILDLIFE AND PARKS REPORTS
Kansas' Firearm Deer Season Underway
PRATT – One of Kansas' more popular hunting traditions, the firearms deer season, is underway. Kicking off Nov. 28, 2018, the statewide season will run through Dec. 9, 2018. During these 12 days, hunters with Firearm or Any-season deer permits may pursue deer with any legal equipment, including any centerfire rifle and handgun; any gauge shotgun using slugs; muzzle loading rifle, musket, or pistol .40 caliber or larger; and archery equipment. All deer permits are valid during the firearm season; however, unit, species, antlerless and equipment restrictions listed on the permit are in effect. In addition to their deer permits, all hunters, unless exempt by law, must also have a Kansas hunting license. Hunters with archery permits must use archery equipment and hunters with muzzleloader permits must use muzzleloaders or archery equipment.
During the firearm season, all deer hunters must wear hunter orange clothing consisting of an orange hat and an orange vest that shows 100 square inches from the front and 100 square inches from the back. Camouflage orange clothing is legal if the required number of square inches of orange is visible.
If you are a resident hunter and have yet to purchase a permit, you may do so at any license vendor or online at ksoutdoors.com. During the firearm season, hunters must possess a permit that allows the harvest of an antlered deer before they are eligible to purchase antlerless permits. Permits are valid the same day of purchase. And if you purchase your permit online, remember to print your permit and carcass tag when your transaction is complete.
Hunters should remember that all deer must be tagged before moving the carcass from the field. Any deer taken with a whitetail antlerless-only permit (WAO) must be transported with the head attached to the carcass. However, if a hunter desires to bone out a deer taken with a WAO permit in the field, the deer can be registered electronically through the internet using photos taken at the harvest sight. Electronic registration is only required if you want to bone out the carcass and transport it without evidence of antlerless status attached. To electronically register your deer, visit programs.ksoutdoors.com and click "Electronic Deer Check-in."
For more information on current regulations, consult the 2018 Kansas Hunting and Fur harvesting Regulations Summary, or visit ksoutdoors.com and click "Hunting," then "Big Game," then "Deer."
HISTORY IS FUN ~ Robert & Helen Caplinger
Old news from the 1925 Issues of Effingham New Leaf
HISTORY FROM OBITUARY OF DANIEL M. GRIFFY. "Daniel M. Griffy was born at Xenia, Ohio, on March 4, 1833 and passed away at the home of his daughter, Mrs. Will Evans near Monrovia on Dec. 12, 1925, at the age of 92. He lived in the parental home until a young man, when he moved to Fall River, Wisconsin where he lived until 1900 when he moved with his family to Atchison county, Kansas where he lived ever since, living near and in Effingham.
"On August 19, 1858, he was united in marriage to Miss Eliza Fayley and to this union were born seven children, four of whom preceded their father in death. Mrs. Griffy passed away in 1895 and one daughter, Mrs. Lester Derby, who kept house for her father for about ten years while in Effingham, died ten years ago. Since that time he has made his home with his daughter, Mr. Will Evans. Mr. Griffy had hardly ever been sick and was unusually well for one of his age up until the last week of August when he took to his bed and never got up.
"He leaves to morn his decease, his daughter, Mrs. Will Evans, of Monrovia; two sons, True Griffy, of Los Angeles, Calif. and Denver Griffy, of Milwaukee, Wisconsin. Mr. Griffy was highly respected.
"Funeral services were held at the Evans home. The body was taken to St. Joseph and shipped to Falls River, Wisconsin, where it was laid to rest beside that of his wife and children."
THE TRAVELS OF WILLIS HARGROVE. "Willis Hargrove is expected in Effingham soon for a visit with his brothers, R. C. and Bon Hargrove. He is now at Vancouver, British Columbia, having just returned from Australia, where he was settling up a sale of 5,000 acres of land, that he sold at high prices during war time. He was three months enroute from Australia to Canada. Mr. Hargrove has made six trips across to Australia. One trip he spent thirteen months on the way."
MACKEY LODGE NO. 48, A. F. & A. M., ANNUAL MEETING. "Mackey Lodge No. 48, A. F. & A. M. at their annual meeting Monday evening elected and installed the following officers: W. C. Stutz, W. M.; Rob't Pinder, Treasurer; J. R. Schurman, S. W.; F. M. Marsh, Secretary; Ernest Wilde, J. W.; E. L. Meyer, S. D."
REBELLION IN THE AIR. "School Boards had to be called to settle difficulties at ACCHS and the Muscotah school last week. Armistice Day, boys in one of the St. Joe high schools 'walked out' because they thought they should be given a holiday, and they were suspended for definite period. In Chicago, the police force had to be called to settle a school riot. What's the matter with folks nowadays anyway? Seems to be sort of rebellion in the air."
ANOTHER STORY OF T. F. COOK. "T. F. Cook, who will be 93 years old Friday, is the youngest old man in town, and thoroughly enjoyed the celebration and big dinner held in his honor, Sunday at the home of his daughter, Mrs. Frank Maxfield, in Kansas City. A show troupe came in and entertained Mr. Cook and the 48 guests with music. The thing prized most highly by Mr. Cook was a birthday greeting from G. L. Walker, an old time friend now living in Florida. The greeting follows:
'To meet these friends, I would be there
"But for the chilling wintry air,
No days or nights when ponds freeze o'er
No snows or sleet keeps us in door,
But sunshine almost every day
While men go out and play croquet
And all of them who are too lame
Can sit right by and watch the game
The preachers and laymen play
They're at it most every day
The court is fine as can be found
A four inch curbing all around
I wish that Frank and John could come
And watch the preacher send them home
And best of all to have a look
At our dear friend Cook,
Who is at the door of Ninety-three
My earnest wish that he may be
Preserved for the full century
And now dear friends, both great and small
I'd like to meet you one and all."
ACCHS HONOR ROLL. "Those on the honor roll of ACCHS the second six weeks of school were Ethel Pinder, John Pinder, Mabel Sutter, Lillie Westermann, Olive Sorenson, Wm. Arthur Sells, Wilma Steward, Frances Dunkin, Ralph Kloepper, Nora Mae Tuley and Dorothy Thomas."
HISTORY FROM OBITUARY OF FRANK WOHLETZ. "Frank Wohletz, 58, died at his home west of Mercer Friday afternoon. Mr. Wohletz was born in Austria in 1868 and came to America with his parents when he was 12 years old. They settled in the Good Intent neighborhood in Atchison county. In 1906, he married Miss Bertha Trompeter, of Effingham. To this union seven children were born. One died in infancy. Surviving besides the widow are five sons and one daughter: Paul, Francis, Lillis, Gregory, Charles and Mary, all at home. There are two brothers, Louis S. Wohletz of Huron, and Will J. Wohletz, of Atchison, Route 4.
"In 1910, Mr. Wohletz moved from Good Intent neighborhood to his farm adjoining Effingham on the west and in 1921 moved to the farm near Mercier where he died.
"Funeral services were held at St. Peter's church at Mercier with burial at St. Louis cemetery in the Good Intent neighborhood."
ANNUAL MEETING OF FAIR ASSOCIATION. "At the meeting of the Fair Association, officers and directors were elected. C. E. Sells was reelected president for the third successive year; Geo. Delfelder was also reelected Vice President; Chas. Stutz, secretary, was promoted to treasurer to succeed J. R. Snyder, who refused the office for another year, Mr. Snyder has been a very efficient treasurer for seven years. Clarence Hegarty was elected Secretary.
"C. E. Sells was elected as a delegate to the State Agriculture meeting in Topeka. Mrs. Geo. Delfelder was elected an alternate.
"The directors elected were: E. E. Sells, Rob't Pinder, Roy Morgan, Joe Goodwin, Chas. Stutz, C. C. Posten, R. T. Hawk, R. P. Sullivan, Geo. Peucker, G. Q. Paige, Fred Sutter, J. A. Harman, Geo. Delfelder, C. A. Hawk, J. R. Snyder."
DEATH OF CHAS. WALLACK. "Chas. Wallack passed away at Loma Linda, Calif. The deceased was a brother of J. W. Wallack of Effingham. Mr. Wallack had charge of the machinery in a laundry. He had had a toe mashed which necessitated amputation of the toe Saturday and his death occurred Monday. His son, Roy, of Atchison left for California, Monday night. The Wallack family lived in and near Effingham several years, moving from here to Atchison then to California. Mr. Wallack was about 60 years of age. His marriage to Addie Covell took place about 30 years ago in Effingham. Surviving Mr. Wallack are his widow, two sons, Roy, of Atchison; Leslie, in California; four daughters: Mrs. Celia Hudson, Florida; Elva and Mildred, nurses Jennie and Nola, at home. Mr. Wallack was reared a Lutheran, but after going to California, went into the Seventh Day Adventist church with his family.
"Mrs. J. H. Horn, of Atchison, and Mrs. Addie Cummings, Of Kansas City, are sisters of the deceased."
CLASSIFIED ADS
Subscriptions are no longer available at this time.
"GUESS WHO"
Can you identify the person(s), place or time of the photo below? Last week was a 4-H float in a parade in Everest Ks in the mid 1930's.
LAST WEEK
Problems with this web site contact cap@thenewsleaf.com Last updated 12-11-2018
<![if !vml]>
<![endif]>