You are our Visitor
The November 6, 2018 Edition
of
The Newsleaf
Vol. 15 Issue 44
BETWEEN THE ISSUES
QUOTES
Leaves grow old gracefully, bring such joy in their last lingering days. How vibrant and bright is their final flurry of life. ~ Karen Gibbs
FRONT PAGE
Pioneer Women on the Trail West, The End of the Great War, and National Take-A-Hike Day highlight early November for the Atchison County Historical Society.
Women on the trails West put in long days and had to be creative to keep everyone fed, the fires burning, and the children were just a part of the work crew. Darlene Mason-Taylor, the education coordinator for the Atchison County Historical Society, will take to the trail this Tuesday for the monthly meeting of the Atchison County Genealogy Society bringing a hands-on kit of materials, tools and food carried on the trail to give a taste of what life was like for women and children heading West.
The program is on Tuesday Nov. 6th beginning at 5:30 pm in the downstairs meeting room at the Atchison Public Library. The Genealogy Society is giving an open invitation, noting membership is not required to attend the program and refreshments will be served.
Atchison County's Museum moves through November with programs in the Museum on Nov. 11, 2018 and on Facebook each day of November as the Centennial Commemoration of the end of the Great War (World War I) continues. A new set of World War I era artifacts is being displayed in the Museum and on Sunday, November 11 from noon to 4 pm will host a special hands-on opportunity with the museum's collection. The Museum is in the Santa Fe Depot, 200 S. 10th Street in Atchison and will have light refreshments Sunday as well.
"This is a one-time-only chance to get up close and personal with our World War I collection," said Chris W. Taylor, executive director of the Atchison County Historical Society. "You can put on a pair of white gloves and examine a trench art helmet, a gas mask and get a close look at a real-live-100-year-old ration of hard-tack. It was not quite a biscuit, not a cracker and hard enough you had to soak it in your drink to eat it…and it lasts now over a century and looks just like it did when it was handed out all those years ago."
The Centennial of World War I continues on the Historical Society's Facebook page with updates on what was happening 100 years ago as the "big push" was going on with US Troops pushing the Germans back from Nov. 1 through Nov. 11th when the war officially ended. Check for Great War updates at www.Facebook.com/AtchisonHistory .
As cooler weather sets in a final event at the Independence Creek: Lewis & Clark Historic Site is set for National Take-A-Hike Day on November 17th. At 2 pm those brave enough to hike in November are invited to head down the trail to the new Outdoor Education Station along the hiking trail that was developed as an Eagle Project by
Trent Lee, a member of Boy Scout Troop 478 in the Pony Express Council. The new site will allow hosting of youth and adult education programs nestled in the tall grasses that were the natural environment to the Kanza Tribe. The site is also at the site of the NOAA Geodetic Marker for the July 4, 1804 Lewis & Clark Campsite and also the DAR Historic Marker for the first celebration of the Fourth of July in the West. The Independence Creek Site is located at 19917 314th Road – head north on 2nd Street in Atchison, which will turn into Sedgwick Road and turn east on 314th Road at the big stone barn.
All events are Free and Open to the public – for more details visit the Historical Society's Facebook page <www.Facebook.com/AtchisonHistory> or email GoWest@atchisonhistory.org or call the museum 913-367-6238.
ATCHISON COUNTY PARTNERS WITH LOCAL 4-H CLUB TO POST ADDRESS SIGNS AT RURAL RESIDENCES IN THE COUNTY
Atchison County and the Atchison Aviators 4-H Club partner together to post address signage on every rural residence in Atchison County.
Aviators 4-H member Nora Colwell said she noticed the lack of addressing several years ago when she was involved in the fire safety education program conducted by the Atchison Fire Department. "I learned of my family's need for our house number to be visible day and night and from both directions of on-coming traffic," Colwell said.
After initiation from Colwell family and the Aviators 4-H Club, the Atchison County Commission adopted Resolution 2018-1443 on Tuesday, October 23 detailing the signage description and posting locations.
This project helps first responders arrive in a timely manner in the case of an emergency at a residence. When seconds count, a clearly posted address makes the difference," Wesley Lanter, Atchison County Emergency director, said. This project is funded by Atchison County Local government at no cost to taxpayers.
The Atchison County Emergency Management and Road and Bridge Offices are mailing out applications along with a copy of the resolution to all rural addresses in the county. Return applications by November 30th to the Atchison County Emergency Management office at 10443 US HWY 59 in Atchison, KS 66002. Or email him at wlanter@atcoks.org. An application can also be completed on the Atchison County website at www.atchisoncountyks.org (follow the link on the left side of the page under links and announcements).
For more information, contact Atchison County Emergency Management at (913) 804-6131.
ALL AROUND US
USD 377 Atchison County Community Schools
The Atchison County Community High School chapter of the National Honor Society will host a Veteran's Day Ceremony on Monday, November 12, 2018, at 9:30 a.m. in the JS High School Gym.
Local citizens and the community are invited to join us as we honor our local veterans. In order for us to provide proper seating, please arrive fifteen minutes early so we may start the program promptly at 9:30 am.
Pictured above is the Visiting Tour of Kansas the American Legion Post 6. The Sons of the American Legion hosted the National Vice-Commander Steve Sweet from Greenville, Mississippi, at the Jackson, Fleming-Seever Post 6 at the American Legion Hall. He was on the Visiting Tour of Kansas. He was accompanied by District Commander Dan Wylie, past National Commander Jimmy Foster, Department Commander J. Gaylord Sanderson and his wife Danielle. Randy Phillips is the Post Commander. Several of the Sons of the American Legion were present. The main subject of the tour was how to grow the membership in the American Legion.
In the American Legion magazine, the National Commander Brett Reistad says that since the beginning of the creation of the American Legion things have changed in so many unimaginable ways. One example is nuclear-powered aircraft carriers the size of cities. Even though warfare, how we fight wars and the tools of war have change, Reistad says, "the central elements of the founding vision—veterans, defense, patriotism and youth—continue to prove essential to national strength. Such was the genius that gave America the GI Bill, VA health care, a flag code, modern reserve forces and youth programs that promote justice, freedom, democracy, discipline and sportsmanship."
That is the message that Visiting Tour of Kansas hopes to convey to American Legionnaires and to the community at large.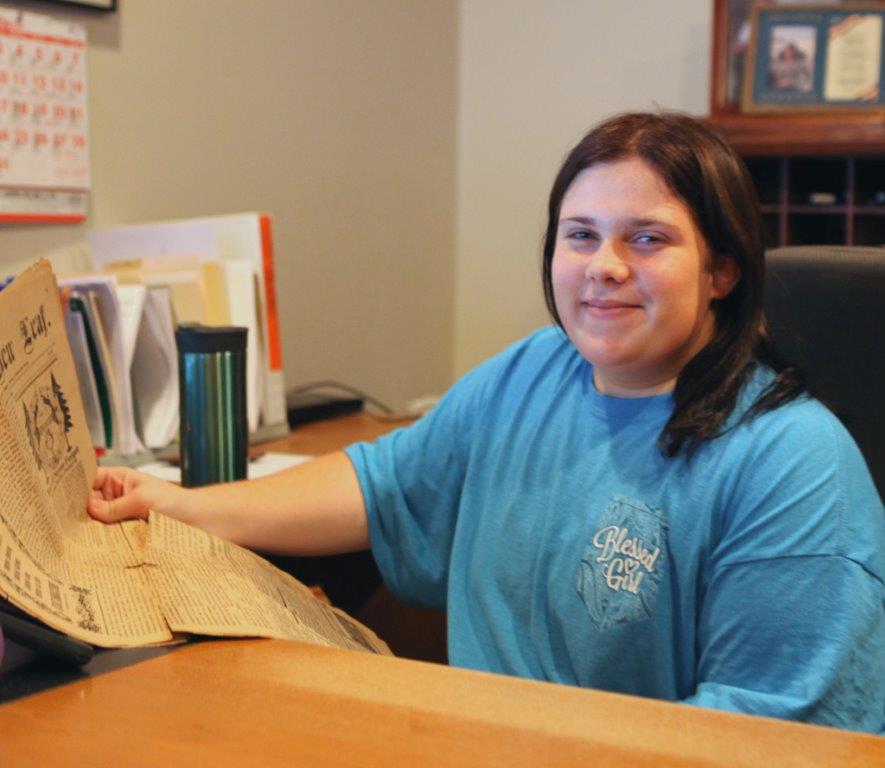 USD 377 SCHOOL NEWS
Tiger Talk ~ MaKaea Forbes
It was brought to my attention that the After Prom Committee is doing a Schwan's fundraiser. All you have to do is use the following link and place your order. Schwan's will deliver to your home and will collect the money. Since this is our first fundraiser with them, we get 40% of the sales. Please help support After Prom. https://www.schwans-cares.com/f/115787
The elementary will be hosting a Thanksgiving Feast on Friday, November 16 th . You must sign up and pay for your meal by November 7, 2018. The meal includes roast turkey, mashed potatoes with gravy, corn, roll, cinnamon apples and a chocolate chip cookie. The price for an adult is $3.70 and for a child $2.50. Anyone is welcome to attend. Students love to have visitors for lunch so make a date with them.
Monday was a day of rest…for seniors anyways. I believe that sometimes we just need a break and it appeared that most of the senior class agreed. (haha Senior Skip Day) Monday was also the start of Red Ribbon Week. At the elementary, it was crazy hair day for "Use your hair to scare away drugs." The junior high girls' basketball traveled to Valley Falls. ACC came away with two wins, A team winning 26-16 and B team winning 18-8. Super job lady Tigers!
Tuesday was "Work Out" Day for Red Ribbon week, student wore workout clothes to chase drugs away. The junior high wrestlers headed to Oskaloosa for a Quad. Wrestlers did pretty well.
Wednesday was Halloween. Students in the district were allowed to dress up. At the high school, we seen several costumes. Eighth grader Addison Schletzbaum dressed up as a holy cow. When I asked what made her choose that costume, she said, "because I love cows." Emilee Falk also dressed up as a cow, "I chose to dress up as a cow because I have a love of cows from my love of FFA and animals from it." Also seen were a baboon, a giraffe, and Noah Gregory dressed up as a mariachi. At the elementary, students made their parade through downtown Effingham. It is always nice for the businesses to participate as well as students being seen in the community.
Thursday for Red Ribbon week was "Turn Your Back Against Drugs" and students wore their clothing backwards. I saw several with shoes on the wrong feet and I wondered how they made it through the day without foot pain. The junior high girls' basketball took on Everest at home. So proud of the Tigers. Both A and B team came away with wins. A team score was 51-12 and B team was 20-16.
Friday the final day for Red Ribbon week, "Team Up Against Drugs" students wore their tiger colors
proudly.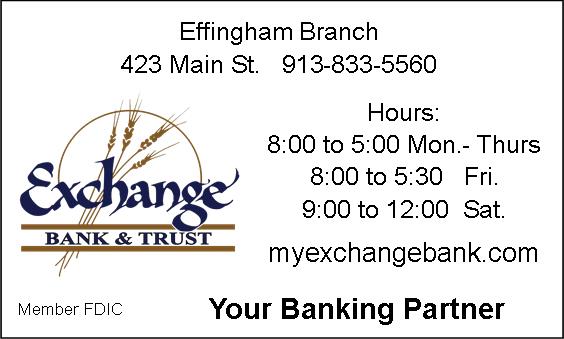 This week we will highlight seniors Madison Appel and Adriana Claiborne.
Madison Appel is the daughter of Greg and Stacie Appel. Madison's favorite food is a hamburger. Her favorite color is pink. Mrs. Bland is Madison's favorite teacher, "she is always there to talk and listen to me complain about life problems." After graduation Madison plans to go to college and "get a dog." Madison is most excited about basketball season this year. When asked about one fact that most people don't know about you, Madison replied, "I actually hate running. I only do cross country to get in shape for basketball season." Madison has two pets, 2 dogs. Madison's favorite saying is, "On a serious note." The Longest Ride is Madison's favorite movie. The song that Madison feels describes her life is "Meant to be by Florida Georgia Line & Bebe Rexha, "why…. because if it is meant to be it'll be!" Madison is active in basketball and cross country. The one item that Madison would leave to an underclassman would be, "I'll leave my walking during cross country practices to Isabelle." Madison thinks that Jacob Hamilton is the class clown.
Adriana Claiborrne says her nickname is "King." Adriana's favorite food is, "literally anything you put in front of me." Her favorite color is yellow. Adriana states her favorite teacher is from last year because, "he still gives me great advice." Adriana plans on going to college after high school and being happy. Adriana is most excited about aging out and Senior Prom this year. The one fact that most people don't know about Adriana is, "how intuitive I am." Adriana used to have a couple of cats but now has a dog named Tobias. Adriana's favorite saying is, "Uber everywhere." Adriana has several favorite television shows such as Jersey Shore, Crime shows, and Live PD, "I love these because I love seeing crazy things." Describing her life by the name of a song, Adriana states, "Bodak Yellow by Cardi B because I'm successful, beautiful and believe in myself even if nobody else does." Adriana is active in Color Guard, basketball, track and volleyball. When asked what one item would you leave to an underclassman, Adriana said she would leave a sweatshirt to Cloe Warren, "because I love her."
That's a wrap for this week Tiger fans!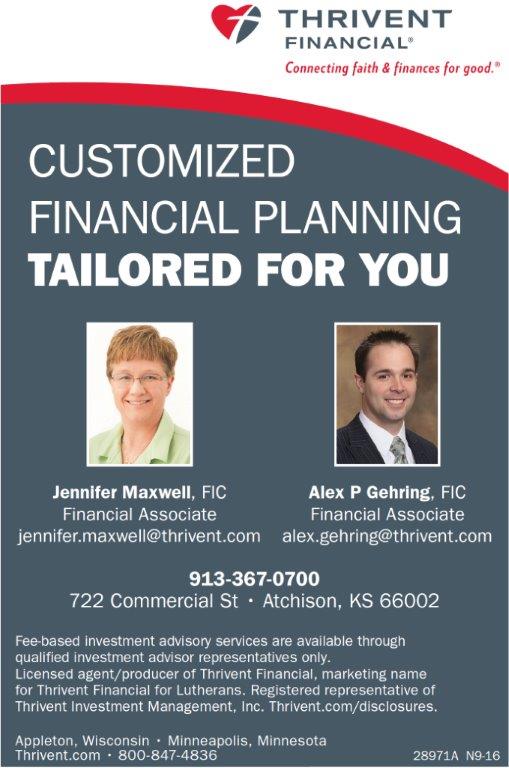 Atchison Officer Involved
Shooting Suspect Arrested
WYANDOTTE COUNTY – Today, Kansas Bureau of Investigation (KBI) agents arrested 44-year-old Bryan Boldridge of Atchison, the man who was involved in a shooting with an Atchison police officer on Oct. 31.
Boldridge was discharged from the University of Kansas Medical Center Monday evening. At approximately 6:25 p.m., KBI agents, with assistance from the University of Kansas Medical Center Police Department, took him into custody on an arrest warrant for attempted second degree murder in connection with the officer involved shooting.
Boldridge was booked into the Wyandotte County Jail on $150,000 bond.
This investigation is ongoing. Once the KBI concludes its investigation, the findings will be turned over to the Atchison County Attorney's Office for review. Further information related to this investigation will come from the County Attorney's Office.
MUSCOTAH NEWS ~ Susan Higley
Sunday, November 11th at 1:30 p.m. there will be a Veteran's Day Parade in downtown Horton. Please plan on attending and lining the streets to honor all veterans in our area. This is a yearly tradition in Horton and hopefully the weather will be sunny and warm.
November has arrived and it is hard to believe that Thanksgiving is only a couple of weeks away. This is the time of year when families and friends gather for good food and fellowship.
Our condolences go out to the family and friends of Rocky Rodgers who passed away on October 31st at his home, after a battle with cancer. Rocky was a former city maintenance man in Muscotah. He enjoyed gardening and getting together with friends.
As we get into the second half of the month, many activities are over. Heard the weather forecast and that four letter word-SNOW- was mentioned for Thursday this week. It is time to put away the summer clothes and sandals and get out the coats, sweatshirts, gloves and boots.
LEAVES OR GRAPES
Jesus said, "By this my Father is glorified, that you bear much fruit (grapes) and so prove that you are my disciples." John 15:8
I am amazed that many faithful and active church-going Christians don't know the difference between producing leaves and producing grapes.
We have often been in the home of Howard and Charlotte Black. They had a beautiful grape vine that regularly produced beautiful leaves. Some years it produced no grapes.
Reading the book Secrets Of The Vine by Bruce Wilkinson gives the answer. The branches needed to be pruned. Most of the leaves needed to be cut off so energy would produce grapes rather than leaves.
For thirty years I was pastor to hundreds of faithful, active and dedicated Christians whose leaves were impressive. But they produced few grapes. I wish I could go back and teach them how to receive pruning.
Recently a friend passed a sincere complement to me. He said. "When I get to be ninety I want to be just like you." I quivered when I responded; "The only way you can become like me is to undergo the severe pruning that God has given me year, after year, after year of my adult life."
God wants Christians to bear fruit. Bearing fruit comes only through pruning.
PORCUPINE BLUES ~ Jack E. Albright © 11/14/1998
Porcupine keeps a moanin' cause he's lonely all the time.
Not a knowin' that he's lonely cause he sticks his friends at times.
When a friend comes a callin' just to touch a nose so kind

Porci slaps a little sticker with his tail from back behind.
Well a nose full of stickers ain't a very nice surprise
And ole Porci doesn't miss 'um, he just grows a new supply.
Now the moral to this story should be plain as it can be
If it's friends you are needin' then a friend you must be.
So when friends come a callin' don't go swingin' with your tail.
If you spike a wrong somebody, you may end up in a jail.
Letter to Editor
The last book I published bore the title, "God's Oasis In Death Valley." I raise my voice to proclaim that Atchison Senior Village also deserves that title.
Exactly one year ago I was rolled into Senior Village half dead. I brought my miry pit with me when I entered the door. I immediately discovered a staff that was courteous, professional, and compassionate. Once a substitute staff person spoke rudely to me and she was dismissed within forty-eight hours.
I hear money, money, money arguments for selling Senior Village. I do not speak the money language.
I do speak the language of love, ethics, compassion, principles, morals, and standards. I tell the story of the Good Samaritan and the words of Jesus telling us to follow his example.
I also tell the story of the judgment where we will answer for whether or not we ministered to the homeless, sick, poor, hungry, and blind.
Are we rattling coins or saving God's Oasis in Death Valley?
FROM PASTOR AL ~ Al Schirmacher
Sin
"Blessed is the one whose transgressions are forgiven, whose sins are covered.
Blessed is the one whose sin the Lord does not count against them and in whose spirit is no deceit.
When I kept silent, my bones wasted away through my groaning all day long.
For day and night your hand was heavy on me; my strength was sapped as in the heat of summer.
Then I acknowledged my sin to you and did not cover up my iniquity. I said, "I will confess my transgressions to the Lord." And you forgave the guilt of my sin.
Therefore let all the faithful pray to you while you may be found; surely the rising of the mighty waters will not reach them.
You are my hiding place; you will protect me from trouble and surround me with songs of deliverance." Psalm 32:1-7 NIV
Many things have changed over the thousands of years since this was written.
Two have not.
We don't like to admit/confess our sin (to the Lord or others).
But it feels so good when we do.
Sins weigh us down. We struggle through life, suppressing, searing our consciences. We grow hard, then cold.
Or we 'fess up to the Lord, experiencing His forgiveness, healing, blessing.
Your choice, Christian friend.
Al Schirmacher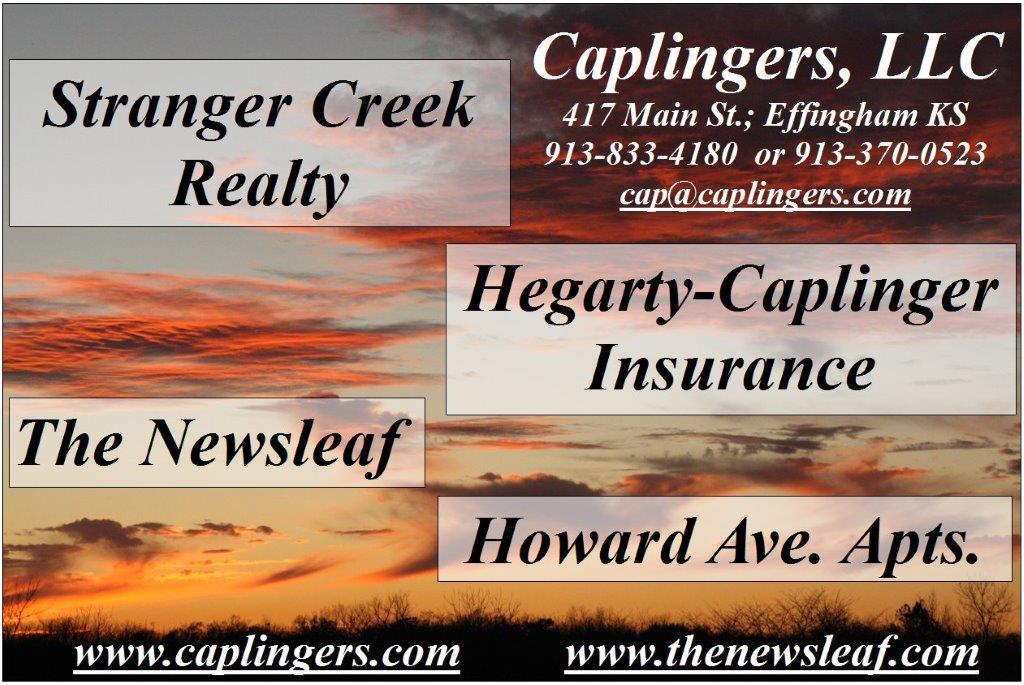 If we think about it for a moment, it is remarkable that ink and paper - or screens and words - can evoke such strong emotional responses.
But they do.
Which books and scenes have created strong emotional responses in you?
For me,
Les Miserables, bishop extends mercy
Lord of the Rings, Gandalf's death
Lord of the Flies, whole
The Psalms (explore full gamut of "pouring out your soul")
Marley and Me, loss of dog poignant
Tuesdays with Morrie, ALS decline (read this month before spending time with final year of ALS victim, not knowing would do so)
The Christmas Story, Scrooge's redemption
Windows of the Soul, Gire, Jesus dancing with young girl dream
The Singing Sands, Tey, Grant's trip to the island
The Lost Continent, Bryson, humor over small town America (sometimes crass) (or his Walk in the Woods)
Al Schirmacher
Next door psalms -
"My God, my God, why have you forsaken me? Why are you so far from saving me, so far from my cries of anguish? My God, I cry out by day, but you do not answer, by night, but I find no rest." Psalm 22:1-2 NIV
"Surely your goodness and love will follow me all the days of my life, and I will dwell in the house of the Lord forever." Psalm 23:6 NIV
Both written by David.
Both true to his experience and feelings.
As Christians, we need to voice our emotions - but not give up - for life's experiences and our relationship with God are diverse.
Al Schirmacher
LETTERS TO THE EDITOR
IN PRAISE OF HUNTING ~ John Schlageck, KFB
During the early days of our country, settlers hunted out of necessity. While farming and trading provided them with a great deal of food, it wasn't enough for sustenance. To survive, they hunted, fished and trapped wildlife where they lived and worked.
Today, hunting in America offers two major benefits to society: wildlife management and an economic boost.
Most wildlife populations continue to thrive under conservation programs put into place in the early 1900s. For example, the white-tailed deer population was a meager half a million 100 years ago. With careful conservation efforts, plentiful crops, well planned hunting seasons and reasonable limits for hunters, the population has grown to approximately 32,000,000.
Almost every other wildlife species has flourished as well. Most of these animals number in the millions today. This wasn't the case before the efforts of hunters and wildlife enthusiasts became commonplace.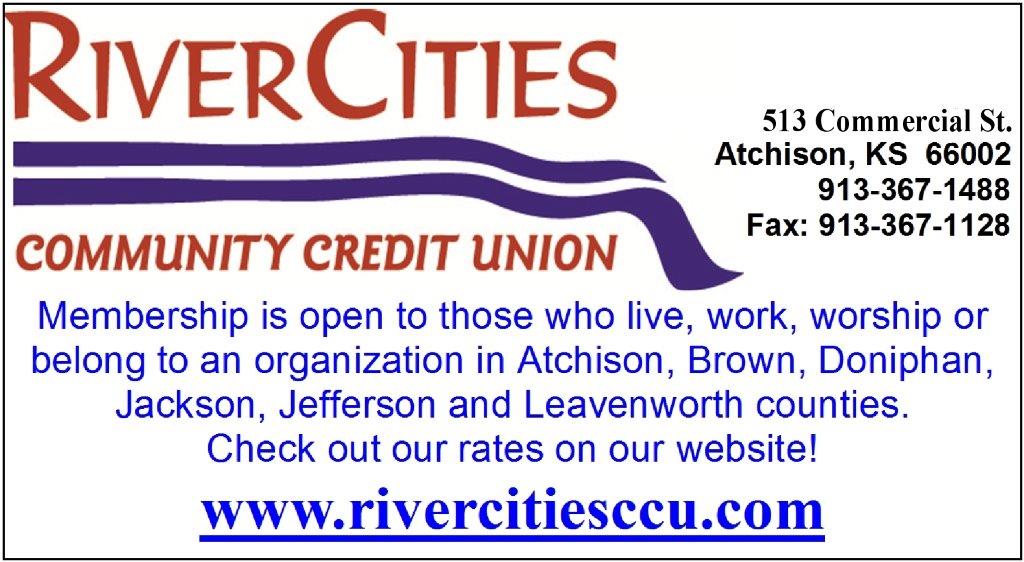 Just as impressive are the numbers on the economic impact of hunting. With approximately 6 percent of the U.S. population hunting today, business is booming.
For countless small businesses in rural Kansas communities, hunter spending plays a major role in economic success.
Local shops, outfitters, hotels, convenience stores, restaurants and landowners across the United States all benefit. In 2011, nearly 13.7 million hunters spent $38.3 billion, according to a 2011 U.S. Fish and Wildlife Service survey.
In addition to the 680,000 jobs supported by hunters, hunting generated nearly $12 billion in tax revenues for federal, state and local coffers. Wildlife agency positions are also supported by sportsmen through the purchase of hunting licenses and funds collected as excise taxes through the long-running Federal Aid in Wildlife Restoration.
These sportsmen contribute on average $8 million per day nationally, much of which goes toward conservation efforts. Billions of dollars have been used to protect fish and wildlife habitats throughout the country.
Through conservation efforts, money generated and jobs created, hunting remains a positive engine in this country's economic industry. What many fail to understand about this sacred tradition is that it isn't just about the act itself.
Hunting provides the opportunity to experience nature. Some sportsmen will tell you the best part about hunting isn't shooting. It's the peacefulness and serenity of being outdoors.
Some may even feel a connection with their ancestry while hunting. It's also an opportunity to pass such traditions to their children and friends.
For generations, families have shared these experiences and it has strengthened their relationships. It is a visceral feeling that can strengthen family bonds. Hunting remains a way of sharing in nature's beauty and the dynamic between human and animal have few comparisons in society today.
Hunting prevails as a part of our American identity. Millions of people take pride in hunting. Their experiences are much bigger than themselves and create this community we call hunting.
John Schlageck is a leading commentator on agriculture and rural Kansas. Born and raised on a diversified farm in northwestern Kansas, his writing reflects a lifetime of experience, knowledge and passion.
OBITUARIES
Rocky Lee Rodgers, 60, of Muscotah, KS passed away Wednesday, October 31, 2018 at his residence.
The body has been cremated and no memorial services are planned at this time. The Becker-Dyer- Stanton Funeral Home is in charge of his arrangements. Online condolences can be left at www.beckerdyer.com.
Rocky was born on August 28, 1958 in Wilmington, Ohio, the son of Vada Scianamblo. Rocky was an ASE Certified mechanic and the owner of his own business. Rocky was also a member of the ABATE motorcycle group and enjoyed working with his hands, gardening, fishing and socializing with friends.
Survivors also include his mother, Vada (Angelo) Scianamblo; a brother Trent (Maria) Rodgers, two nephews, Charles and Richard: a niece, Brenda; and his Muscotah grandchildren Chaz, Tyler, Breyton, Triston and Tyson. Rocky will be missed by many.
GOVERNMENTAL NEWS
Unapproved Minutes of the October 30 Meeting of the Atchison Co. Commission
Pursuant to the law, the Atchison County Commission Board met in Regular Session
at 1:00 PM on the 1st floor of the courthouse, 423 N 5th St. Atchison, KS. Chairman Eric Noll called the meeting to order with Commissioner Henry W. Pohl, Commissioner Jack Bower, and County Counselor Patrick Henderson present for the meeting. Deputy County Election Officer, Kalee Vanderweide recorded the minutes.
The Board recited the pledge of allegiance to start the meeting.
*Public Comment
Bill Murphy appeared before the Board to ask questions about the potential sale of Atchison Senior Village.
Charlie Perdue appeared before the Board to ask about having an external audit done for Atchison Senior Village.
Jessica Perdue appeared before the Board to ask questions about what would be the business projection of an audit for the Atchison Senior Village and what would happen later on down the road?
*New Business Before the Board: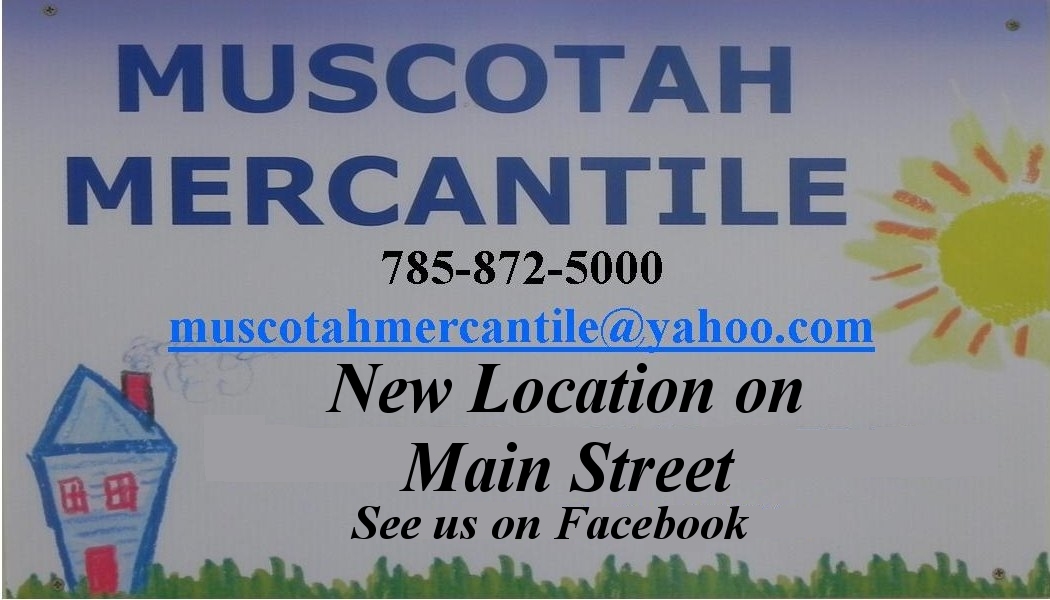 Seth Howard, Road and Bridge Superintendent appeared before the Board for a bid opening for the lease-purchase equipment financing of $126,000.00 on a Caterpillar 12M3 Road Grader.
Bank of Atchison bid as follows:
Exchange Bank & Trust bid as follows:
Interest rate of 4.29 percent per annum; with an annual payment of $21,218.36, with no additional fees or expenses or restrictions upon prepayment.
Foley Equipment Company bid as follows:
Interest rate of 4.55 percent; with an annual payment of $21,421.40.
Commissioner Bower made a motion to accept the bid from Exchange Bank & Trust. Commissioner Pohl seconded. Chairman Noll called for a vote, all voted aye. Motion carried 3-0.
Minutes of the October 23, 2018 meeting were reviewed with no corrections noted.
Commissioner Bower made the motion to approve the minutes. Commissioner Pohl seconded the motion. Chairman Noll called for a vote, all voted aye. Motion carried 3-0.
*Commissioner Comments and Committee Reports:
Commissioner Pohl stated he attended the Adult Corrections meeting on October 24, 2018 at 11:30 am in Atchison. They are on budget. There are 158 more adult offenders now than this time last year.
*New Business Before the Board:
Terry Knopke, United Way, appeared before the Board to show a presentation about why the United Way needs the money they have been given by the community and to tell what all agencies receive the funds. There is a United Way Trivia Contest on Saturday, November 3, 2018, at the Atchison High School at 7:00 pm. It is $15 per person, and up to 8 people on a team. Contact Terry Knopke to register: 913-367-6510 or terry@atchisonunitedway.org.
Corey Scott, Emergency Medical Director, provided the Board with the EMS monthly response times for the months of July, August, and September.
Brandi Folsom, NEK-CAP, appeared before the Board with a letter of support. Commissioner Bower made a motion to sign the letter of support for NEK-CAP. Commissioner Pohl seconded.
Chairman Noll called for a vote, all voted aye. Motion carried 3-0.
Commissioner Bower made a motion to sign off on a road safety study for Superintendent Howard. This is a $50,000.00 project, but the County will only pay $5,000.00. Commissioner Pohl seconded. Chairman Noll called for a vote, all voted aye. Motion carried 3-0.
*County Counselor Updates
Patrick Henderson, County Counselor, stated that the Republican party precinct committee people will meet on Thursday, November 01, 2018, at 5:30 pm to select the new County Attorney.
*New Business before the Board
Superintendent Howard presented the Board with a purchase order from National Sign Company for 100 quantity of 2" X 10'- 14 ga square sign post, in amount of $2,650.00 and 100 quantity of 2 ¼" X 3'- 12 ga square sign anchors, in amount of $990.00; for a grand total of $3,640.00. Commissioner Bower made a motion to approve the purchase order from National Sign Company, for $3,640.00.
Commissioner Pohl seconded. Chairman Noll called for a vote, all voted aye. Motion carried 3-0.
Commissioner Pohl made a motion to approve a form stating the level of funding that the County provides for the Extension Council. Commissioner Bower seconded. Chairman Noll called for a vote, all voted aye. Motion carried 3-0.
Bills were presented to be signed.
Commissioner Pohl made the motion to adjourn at 2:17 pm. Commissioner Bower seconded the motion. Chairman Noll called for a vote, all voted aye. Motion carried 3-0.
*Note: Once approved these minutes will be the official minutes of the Board of County Commissioners. Regular meetings of the Board of County Commissioners are video-recorded.
The video of these meeting is generally available for supplementation of the minutes. The videos can be located under the Government tab at www.atchisoncountyks.org.
Attest: Kalee Vanderweide, Deputy County Election Officer
EFFINGHAM CITY COUNCIL MEETING AGENDA for NOVEMBER 7, 2018
CALL TO ORDER - 7:00 P.M.; MINUTES OF THE PREVIOUS MEETING; BILLS
MITCH & JESSIE OSWALD – OLD McVEY PROPERTY
HEARING OF THE AUDIENCE
CITY SUPERINTENDENT'S REPORT
OLD BUSINESS:
1. REPORT OF MONEY SPENT ON MOWING LAGOONS
2. HANDLING MOWING NOTICE VIOLATIONS THROUGH THE COURT
NEW BUSINESS:
1. HIRING AN ENGINEER TO INSPECT HAZARDOUS BUILDING
2. CEREAL MALT BEVERAGE LICENSE APPLICATION
3. NEW COMPUTER SYSTEM FOR READING WATER METERS
4. OLIN MILLER INSURANCE – REQUEST TO BID ON INSURANCE
5. CHRISTMAS GIFTS FOR EMPLOYEES
ADJOURNMENT
Foreign Persons Must Report U.S. Agricultural Land Holdings
(Effingham, KS) – October 31, 2018 -- Atchison County USDA Farm Service Agency (FSA) Executive Director David McAfee, reminds foreign persons with an interest in agricultural lands in the United States that they are required to report their holdings and any transactions to the U.S. Secretary of Agriculture.
"Any foreign person who acquires, transfers or holds any interest, other than a security interest, in agricultural land in the United States is required by law to report the transaction no later than 90 days after the date of the transaction," said McAfee.
Foreign investors must file Agricultural Foreign Investment Disclosure Act (AFIDA) reports with the FSA county office that maintains reports for the county where the land is located.
"Failure to file a report, filing a late report or filing an inaccurate report can result in a penalty with fines up to 25 percent of the fair market value of the agricultural land," said McAfee.
For AFIDA purposes, agricultural land is defined as any land used for farming, ranching or timber production, if the tracts total 10 acres or more.
Disclosure reports are also required when there are changes in land use. For example, reports are required when land use changes from nonagricultural to agricultural or from agricultural to nonagricultural. Foreign investors must also file a report when there is a change in the status of ownership such as owner changes from foreign to non-foreign, from non-foreign to foreign or from foreign to foreign.
Data gained from these disclosures is used to prepare an annual report to the President and Congress concerning the effect of such holdings upon family farms and rural communities in the United States.
For more information regarding AFIDA and FSA programs, contact the Atchison County FSA office at 913-833-5460 or visit the USDA Web site at http://www.usda.gov.
KBI INVESTIGATES OFFICER INVOLVED SHOOTING IN ATCHISON
ATCHISON, Kan. – The Kansas Bureau of Investigation (KBI) is investigating an officer involved shooting which occurred in Atchison on Wednesday, Oct. 31.
The Atchison Police Department contacted the KBI at approximately 10:35 a.m. to request assistance investigating an officer involved shooting. KBI agents and the crime scene response team (CSRT) responded to conduct the investigation.
Preliminary information indicates that an officer from the Atchison Police Department was dispatched to a theft of services call at a residence at N. Fourth St. and L St. in Atchison. When the officer arrived on scene at approximately 10:20 a.m., a male subject on the property approached the officer while carrying a rifle. The officer gave verbal commands to drop the gun, and the subject complied by putting down the rifle.
Then, the verbal conflict with the resident escalated, and the officer deployed a Taser toward the subject. The subject produced a handgun he had in his possession, and fired at the officer. The officer was not hit by gunfire, and returned fire at the subject. The subject was struck during the exchange.
The subject was taken into custody, and EMS was called. He was transported to the hospital with non-life threatening injuries.
The subject was later identified as Bryan C. Boldridge, 44, of Atchison.
The KBI will conduct a thorough and independent investigation into this shooting. Once the investigation is complete, the findings will be turned over to the Atchison County Attorney for review.
This investigation is ongoing. No further information will be released at this time.
Consider Using A Security Freeze To Protect Your Identity
~ Kansas Attorney General Derek Schmidt
It seems like nearly every week we hear news reports about another company or organization whose data has been breached, putting its customers' information at risk for identity theft. While there is little you can do to prevent the companies you do business with from getting hacked, there are steps you can take that may help protect you in the event your information is stolen.
One of those steps you might want to consider is to place a "security freeze" on your credit report. You may have recently heard that a new federal law, which took effect in September, now makes it free for consumers to "freeze" or "thaw" their credit reports. In Kansas, we were ahead of the national trend, as the Legislature passed a state law requiring free security freezes for Kansas consumers, which took effect on July 1.
A security freeze prohibits the credit bureaus, with certain exceptions, from releasing your credit report or any information on it without your express authorization. That makes it hard for identity thieves to open new accounts using your Social Security Number, since the credit check would come back showing that the report has been frozen. That also means, however, it will be difficult for you to open new accounts while your report is frozen. If you wish to apply for a new loan, open a new credit card or bank account while the freeze is in place, you will need to contact the credit bureaus to temporarily lift the freeze. This will require giving them the password or PIN number you received when you put the freeze in place. Freezes will remain in place indefinitely, until you choose to thaw your report.
Another option that is now available under the new federal law is year-long fraud alerts. Fraud alerts are also free, and do not lock down your credit report in the same way as a security freeze. A fraud alert will allow creditors to access your report, but requires them to take additional steps to verify your identity before opening a new account. Previously, these alerts only lasted for 90 days. Under the new law, fraud alerts will last for a year – or seven years if you have been the victim of identity theft and provide a copy of an identity theft complaint. You may file an identity theft complaint with our office online at www.InYourCornerKansas.org.
All requests for a security freeze or fraud alert should be made in writing, whether by mail or online. You can find more information on how to place these, including links to the credit bureaus' online forms, on our consumer protection website at www.InYourCornerKansas.org.
KANSANS SAFELY DISPOSE OF MORE THAN 7 TONS OF UNUSED MEDICINES
TOPEKA – (November 2, 2018) – Kansans safely disposed of more than seven tons of unused and unwanted medicines during last Saturday's National Drug Take-Back Day, Kansas Attorney General Derek Schmidt said today.
Kansas law enforcement officers collected 14,860 pounds of medicines at 98 locations throughout the state during the event, according to a report from the federal Drug Enforcement Administration.
"Safe storage and proper disposal are the keys to preventing the accidental or intentional misuse of prescription medications," Schmidt said. "Kansans continue to recognize the importance of safely disposing of their unused medicines during these semi-annual Drug Take-Back events. I appreciate the leadership of the DEA and local law enforcement agencies in providing this service for Kansans."
Kansans have safely destroyed a total of 163,158 pounds of medications in the 16 collection days that have been held since 2010. Law enforcement agencies turn the drugs they collect over to the DEA, which safely destroys the medications.
Unused prescriptions can be turned in year-round at many local law enforcement locations as well as a limited number of other locations. Kansans should contact their local sheriff's office or police department for more information.
AG COMMENDS INITIAL APPROVAL
OF CVCB CHAIR
TOPEKA – (October 31, 2018) – A committee of state senators today gave unanimous initial approval to the appointment of Richard Samaniego of Wichita to serve as chair of the state's Crime Victims Compensation Board, Kansas Attorney General Derek Schmidt said.
The Senate Confirmation Oversight Committee today voted to allow Samaniego to begin serving as chair of the Crime Victims Compensation Board. Samaniego's appointment is subject to a final vote of the full Senate when the Legislature convenes next year. The Board's next meeting is scheduled for November 8.
"Today's action will allow Richard to begin serving in the role as chair of the Board," Schmidt said. "I thank Richard for his willingness to serve in this position to assist crime victims throughout the state, and I appreciate the Senate's willingness to move his confirmation forward."
Schmidt nominated Samaniego to the position in August after the previous chair, Suzanne Valdez, of Lawrence, announced her retirement. Valdez served as the Board's chair since 2010.
Samaniego is an attorney with Gibson Watson Marino LLC, where he practices family law, estate planning and probate law and represents municipalities in South Central Kansas. He previously represented corporate and nonprofit organizations, including the Kansas County and District Attorneys Association, before the Kansas Legislature and other state government agencies.
Samaniego is active in the Wichita Bar Association, including serving as chair of its Legislative Committee. He is also a member of the Kansas Bar Association, the East Wichita Rotary Club, and the Wichita Crime Commission. He received a bachelor's degree in government from the University of Texas and his law degree from Washburn University School of Law.
"I'm extremely honored to be appointed by Attorney General Schmidt to serve on the Crime Victims Compensation Board," Samaniego said. "I look forward to working with the attorney general's office and the Board to help improve the lives of crime victims in Kansas."
The state's three-member Crime Victims Compensation Board determines claims by victims of violent crime who are eligible for financial assistance through the Crime Victims Compensation program. The program was established in 1978 to help crime victims pay for their unexpected expenses such as medical treatment, mental health counseling, lost wages, dependent support and funeral expenses. It is funded by a portion of assessed court costs and fines, inmate wages, parole fees and restitution paid by convicted offenders as well as by federal funds.
The board is supported by staff in the Division of Crime Victims Compensation in Schmidt's office. By law, the board chair must be an attorney.
For more information about the Crime Victims Compensation program call (785) 296-2359 or visit the attorney general's website at www.ag.ks.gov/cvcb.
Iowa man ordered to pay damages, penalties for presenting false claims to the Kansas Lottery
TOPEKA – (October 31, 2018) – An Iowa man has been ordered to repay the State of Kansas for his role in submitting false or fraudulent claims for payment to the Kansas Lottery in the form of rigged, winning lottery tickets, Kansas Attorney General Derek Schmidt said today.
Eddie Raymond Tipton, a former computer-security official with the Multi-State Lottery Association, was accused of purchasing two lottery tickets from gas stations in Emporia and Overland Park in 2010, which Tipton had rigged by manipulating the multi-state lottery's software. Two other individuals, Amy Demoney and Christopher McCoulskey, submitted the tickets for payment to the Kansas Lottery in 2011 and were paid a total of $44,008 for the "winning" tickets. They then gave a portion of the proceeds to Tipton.
Shawnee County District Judge Franklin R. Theis this week ordered Tipton to pay the State of Kansas $125,422.80, which is three times the net damages sustained by the Kansas Lottery. Tipton was also ordered to pay a $22,000 civil penalty as well as the costs of the attorney general's investigation and lawsuit. Demoney and McCoulskey in June were separately ordered to pay damages totaling $16,805.60.
Tipton was prosecuted criminally in Iowa for criminal conduct involving manipulation of multi-state lottery software in Iowa and Wisconsin. Tipton is currently serving a prison sentence pursuant to that Iowa criminal case.
Copies of the judgments can be found at www.InYourCornerKansas.org/judgments.
Sen. Moran Hosts EPA Acting Administrator Wheeler
in Kansas City to Sign Deregulatory Emissions Rule
KANSAS CITY, Kan. – U.S. Senator Jerry Moran (R-Kan.) – member of the Senate Committee on Environment and Public Works – today hosted U.S. Environmental Protection Agency (EPA) Acting Administrator Andrew Wheeler in Kansas City, Kan. at the EPA Region 7 Lab. Acting Administrator Wheeler signed a rule to amend the emergency release notification regulations under the Emergency Planning and Community Right-to-Know Act (EPCRA) to make clear that reporting of air emission from animal waste at farms is not required under EPCRA.
Sen. Moran also hosted Administrator Wheeler for an all-hands meeting with EPA's employees, a roundtable with community leaders and a tour of EPA's Region 7 Lab. While at the lab, Administrator Wheeler signed the proposed EPCRA exemption with Sen. Moran. They were joined by Kansas Department of Agriculture Secretary Jackie McClaskey, NASTTPO President Tim Gablehouse, and representatives from USDA, the Kansas Farm Bureau, the Kansas Livestock Association, Nebraska Cattlemen, the Livestock Marketing Association and the National Pork Producers Council.
"Farmers and ranchers continue to face numerous challenges, and the removal of this unnecessary and burdensome regulation is welcome news for producers across our state," said Sen. Moran. "It was never the intent of Congress for normal odors from animal waste on farms to fall under our nation's emergency hazardous waste reporting requirements, so I appreciate Administrator Wheeler taking definitive action today to provide certainty to the livestock industry. The resources of our emergency responders ought to be focused on protecting the public from true environmental and chemical emergencies, not odors from animal waste."
"This proposed rule is intended to make it clear to the regulated community that animal waste emissions from farms do not need to be reported under EPCRA," said EPA Acting Administrator Andrew Wheeler. "This action provides much-needed certainty and clarity to America's farmers and ranchers. It also ensures our emergency response officials are focusing their time and resources on hazardous waste emergencies and not routine animal waste."
"Our proposed rule would provide enhanced clarity for small and large animal producers and reduce confusion for emergency response officials throughout EPA Region 7, which covers the agricultural Midwest including Kansas, Iowa, Nebraska, and Missouri," said EPA Region 7 Administrator Jim Gulliford.
Background on the rule:
· In May 2017, the D.C. Circuit Court vacated EPA's 2008 regulatory exemption for livestock reporting under EPCRA. Following that court action, the EPA issued guidance stating reporting still does not need to occur from livestock producers based on EPA's interpretation of EPCRA.
· Today's proposal requests comment on the EPA's interpretation that these types of releases are not subject to EPCRA reporting. If finalized, this proposal would maintain consistency between the emergency release notification requirements of EPCRA and CERCLA in accordance with the statutory text and framework of EPCRA.
· The proposed rule reflects the EPA's interpretation that, based on the relationship between CERCLA and EPCRA reporting requirements, air emissions from animal waste at farms do not need to be reported under EPCRA.
Sen. Moran Meets with U.S. Diplomats and Foreign Officials in Eastern Europe
WASHINGTON – U.S. Senator Jerry Moran (R-Kan.) – member of the Senate Appropriations Committee; chairman of the Subcommittee on Commerce, Justice, Science, and Related Agencies; and member of the Subcommittee on Defense – traveled last week to Eastern Europe where he and Senate colleagues met with U.S. Diplomats and foreign officials on issues including national security, continued Russian aggression and ongoing counterterrorism and intelligence efforts.
"Alongside my Senate colleagues in Europe, I had the privilege to visit with and learn from our country's men and women working to promote U.S. diplomacy abroad," said Sen. Moran. "I consulted with elected officials, U.S. State Department personnel and foreign leaders about a number of important strategic interests to the United States and I thanked them for their service to our country and their work to keep us safe. As a member of the Senate Appropriations Committee, this visit was important to better understand how taxpayer funding is being utilized to accomplish strategic objectives abroad."
"In Chisinau, Moldova, I met with the Moldovan Speaker, members of Parliament and U.S. Embassy personnel on topics ranging from Russian aggression, the importance of increasing U.S. exports abroad and resource needs," continued Sen. Moran. "In Vienna, the delegation met with U.S. State Department embassy staff and with the Federal Bureau of Investigation's Legal Attaché on issues such as ongoing counterterrorism efforts, the growing prevalence of cybercrime and other law enforcement-related matters. Our last stop in Europe was Tallinn, Estonia, where U.S. Embassy staff discussed Russian aggression, the U.S. and Estonia's military cooperation, collaboration and continued commitment, the Department of Commerce's recent efforts to stop the proliferation of certain dangerous products and the FBI's role in promoting U.S. security abroad. Defending our nation necessitates an increased focus on cybersecurity and election protection and, as chairman of the Senate Appropriations Subcommittee that oversees funding for the FBI, the discussions I had in Europe will help inform my work in Washington, D.C. on these serious issues."
MISCELLANEOUS PRESS RELEASES
Kansas Soybean Expo '19 Will Include Interstate, International Issues
Kansas soybean farmers and their industry partners will gather Jan. 9, 2019, in Topeka for the Kansas Soybean Expo. The Kansas Soybean Association (KSA) organizes the annual event, with checkoff funding from the Kansas Soybean Commission (KSC), to coincide with the Topeka Farm Show.
The free event returns to the Capitol Plaza Hotel's Maner Conference Center at the Kansas Expocentre. Registration and exhibits open at 8:30 a.m., with the program scheduled from 9 a.m. to 3:45 p.m. A reception with KSA and KSC leaders will follow.
The welcome will come from KSA President Lucas Heinen, Everest, and KSC Chairman Kurt Maurath, Oakley. The opening session will offer checkoff-partner updates. The first will be "The McClellan-Kerr Arkansas River Navigation System: What It Means to Kansas" from Thaddaeus Babb, waterways program manager for the Oklahoma Department of Transportation. Next will be Ed Anderson, Ph.D., executive director of the North Central Soybean Research Program, with a presentation titled "Leading the Research Effort."
Promising a unique keynote address, Bob Farmer entertains, educates and motivates all types of audiences across the country. He has been called a good mix of Jerry Clower and Garrison Keillor. He is a member of the International Society of Storytellers, and Zig Ziglar sponsored his joining the prestigious National Speakers Association more than 20 years ago.
Rich in American heritage and steeped with tradition, the Farmers' Almanac is one of the nation's oldest, most respected publications. Farmer brings that national treasure alive with his down-home style of humorous storytelling. Like the Almanac, his talks are laced with anecdotes and remedies, and his practical tips for better communication have helped businesses and individuals from coast to coast.
Tom Brand, executive director of the National Association of Farm Broadcasting, will be master of ceremonies at the luncheon. U.S. Rep. Lynn Jenkins has been invited to be the featured speaker there. KSA and KSC then will present awards and recognitions, including the 2019 Young Leaders. Next, Heinen will preside over the association's annual meeting, which will include the approval of policy resolutions and director elections.
Following lunch, KSA will announce the Kansas Soybean Yield and Value Contests winners. The next three updates will come from K-State Research and Extension. Bill Schapaugh, Ph.D., soybean breeder, will present "Increasing the Rate of Genetic Gain for Yield in Soybean-breeding Programs." Dallas Peterson, Ph.D., weed-science specialist, will lead "Dicamba: A Look Back and a Look Ahead." Joe Janzen, Ph.D., assistant professor of agricultural economics, will offer "Soybean Price Outlook: How Low for How Long?"
A complete, detailed agenda and the preregistration form are available at http://KansasSoybeans.org/expo on the web or by calling 877-KS-SOYBEAN (877-577-6923). Those who preregister by Jan. 2, 2019, will have guaranteed seats at the luncheon and be eligible for the early-bird prize drawing.
KDA Offers Pre-Application for Industrial Hemp Research Program
MANHATTAN, Kan. — In April, the Kansas legislature passed Senate Bill 263 to enact the Alternative Crop Research Act and charged the Kansas Department of Agriculture with implementing the Industrial Hemp Research Program. This fall, KDA requests that individuals who are considering participation in the Industrial Hemp Research Program in Kansas in 2019, whether as a grower, distributor or processor, submit a Pre-Application and Pre-Application Research Proposal.
The Pre-Application is voluntary, and it is not an application for a license; anyone who plans to participate in the spring will still need to obtain a license through the official application process after the regulations become effective. Those who submit a Pre-Application with a Pre-Application Research Proposal will have an opportunity for the Industrial Hemp Research Advisory Committee to informally review the research proposal to determine the likelihood of its approval when the regulations are effective. In addition, those who submit the Pre-Application will get direct notification as soon as the full research license application process is available.
The Pre-Application is not the full research license application; there is no fee requirement or fingerprint-based state and national criminal history record check requirement to submit the Pre-Application, although both will be required with the research license application when it becomes available. In the Pre-Application Research Proposal, potential growers, distributors or processors will be asked to explain in detail the research they plan to conduct in their participation in the Industrial Hemp Research Program in Kansas.
The regulations that will guide the Industrial Hemp Research Program are still in the midst of the approval process as outlined on KDA's industrial hemp webpage. A public hearing will be held soon, which will be one of the last steps prior to the adoption of the regulations.
The deadline for submission of the Pre-Application and Pre-Application Research Proposal is December 1, 2018. The Pre-Application forms and additional instruction — along with much more information about the new Industrial Hemp Research Program in Kansas — can be found at agriculture.ks.gov/industrialhemp
Northeast Kansas Multi-County Hospice Celebrates National Hospice Month
~ Abby Smith RN, BSN, CHPN, Clinical Director at NEK Multicounty Hospice
Eight years ago I was fresh out of college with a brand new nursing degree. Unfortunately, at that time nursing jobs were scarce. I recall applying for over 100 jobs hoping that I could find an exciting career in ER or ICU. I was offered one interview at NEK Home Health and Hospice. To be honest, I was less than thrilled. Hospice? How is that exciting? How is that going to fulfill my dreams and aspirations for nursing? I was offered the job and I took it because let's be honest, I was a poor college student in desperate need of funds. I passed my nursing boards, moved back home, and started a new job all in one week! Little did I know at the time, that I was being placed exactly where I needed to be. It wasn't long until I fell in love with hospice and everything it stood for. 8 years later I am still in the hospice field and this "job" is not just a job but a true passion that has my heart.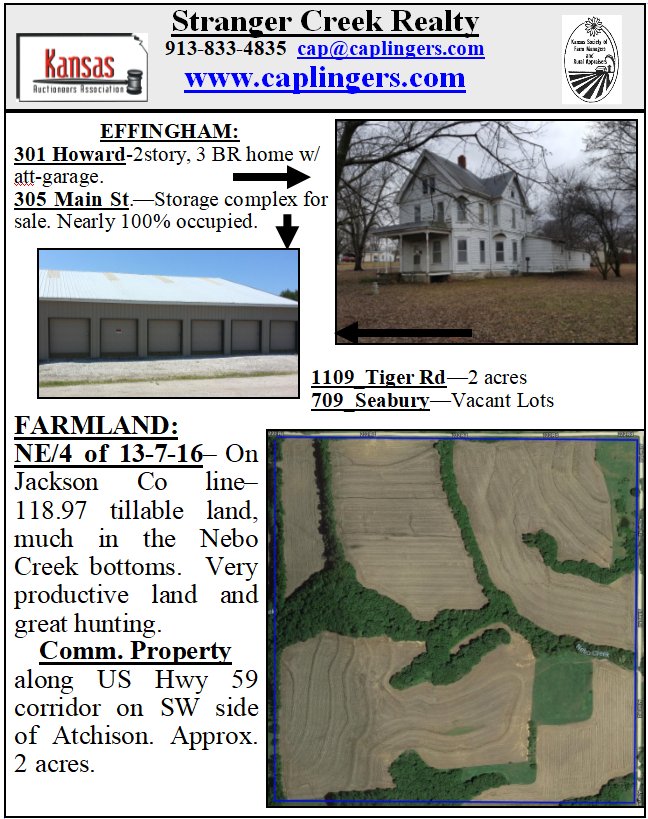 The word "hospice" can be scary. When people think of hospice they think of death and in all reality, nobody wants to die or talk about dying. Contrary to the popular belief hospice is not ALL about death. At least to me it means so much more. Hospice means love. The kind of love a man has for his dying wife in her last weeks as he devotes his life to caring for her. The kind of love a child has for her mother as she crawls into bed with her for the last time to say goodbye. The kind of love that family members share as they find support among each other's hugs and tears. The kind of love a nurse has for a patient as she closes his eyes and quietly wishes him well into the next life. Hospice means peace. The peacefulness that passes over a room as a struggling patient with cancer takes his final breath. The peace that a person feels as they come to realize that their struggle is over and the next life is but one moment away. The peace that a son feels as his mother is no longer in pain. It means trust. The trust that a family puts in the hospice nurse to alleviate pain and suffering. The trust that the hospice staff puts in a family to care for our patients when we are not there. The trust that a patient puts in their family and hospice that their passing will be pain free and comfortable. Hospice brings an entire array of different meanings to those of us who have utilized hospice services or worked in the hospice field.
Most people aren't aware that hospice is paid for 100% by Medicare and most private insurances. The hospice benefit includes a nurse that visits your home or facility in which you reside regularly to check up on you and make sure you are comfortable. We specialize in comfort measures and pain control. There are bath aides that assist with bathing and personal hygiene needs. Medical social work is involved to assist with planning and arrangements for things like alternate living, community-based services, and advanced directives. Hospice also provides a chaplain who visits and assist with spiritual support, bereavement needs, and assists to help patients and families cope with their current situations. We have many volunteers who visit our patients, run errands, and make delicious meals for those who are unable as well. The hospice benefit will provide medical equipment in the home such as hospital beds, oxygen, wheelchairs, bedside commodes ect. All medications pertaining to comfort ie: pain medications, antidepressants, antianxiety, laxatives, antibiotics, and sleeping medications are all paid for. Having in home hospice is much like taking the hospital to your own home! We provide supportive services and teach family members and friends how to care for our patients for when we cannot be present. Our nurses are on call 24 hours a day, 7 days a week with a 1 hour response time to all calls. Hospice does not provide 24 hour care however, we base our visit frequency on the status of our patients and their needs.
You don't have to be dying right away to have hospice services. To qualify for hospice a patient must have a terminal illness and must be deemed to have 6 months or less to live by a certified physician. Many of our patients do live past 6 months' time and that's ok! As long as you continue to qualify for hospice you can stay on services as long as you need them. If you or a loved one feel it is time to stop treatment and start comfort measures just ask your doctor about hospice and they will lead the way for you to get assistance. We also offer free consults at any time if a person should have questions about what we do and the services we provide.
I read a meme on the internet once that said "I work in heaven's waiting room… I'm a hospice nurse." Such a true statement. I am so lucky and privileged to be able to care for people at the end of their lives. There is something so precious about seeing people at their most raw and vulnerable state. The fact that I have been invited into the homes of so many to partake in their final bow is an honor I will cherish all my life. To me hospice means beauty. Because death can be beautiful. Relationships that are built around death are beautiful. Support that is given surrounding death is beautiful. Stories that are left behind are beautiful. I am so thankful I was blindly led into this field of healthcare years ago as it has enriched my life beyond measure. How great it is to be a hospice nurse.
Diversification of Local Food Systems Featured During Regional Town Hall Meeting.
Concordia, Kansas – At a town hall meeting to discuss state and local food and farm issues, Cloud County citizens learned that only 29.6% of the county's eligible voters turned out for the August primary election. This means that only 1 in 3 people eligible to vote took the time to do so and are making decisions to critical to everyone's well being.
The meeting was part of a series of four forums the Kansas Rural Center (KRC) held across the state in late August and September to encourage greater engagement in public policy making by facilitating discussion of local and regional economic and social issues, and urging people to get out to the general election in November.
About 30 area citizens attended the event in Concordia where they listened to speakers discuss state economic and budget issues, food access initiatives that benefit both consumers and farmers, and held a lively round table discussion on local food system issues. The Dinner and Dialogue town hall meeting was held on August 30th in Concordia. Citizens enjoyed a locally sourced meal prepared by Marla's Joy House.
Round table dialogue included discussion about low voter turnout during the primary election, how to mobilize the community to vote, questions to ask candidates prior to the general election, and other interest topics critical to the election year.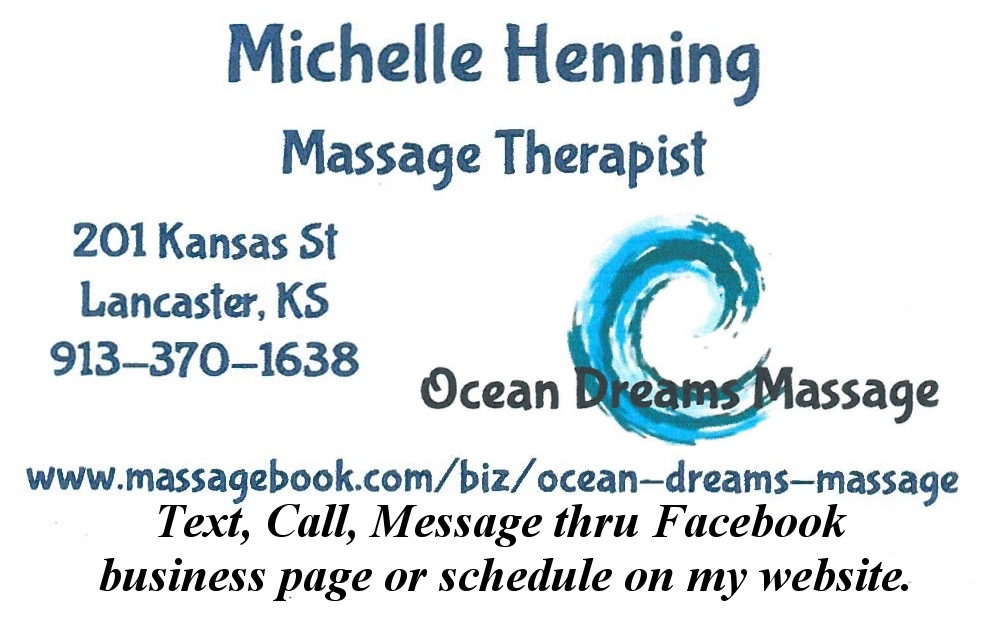 Local/Regional Organizations who presented included: Republic County Economic Development, North Central Regional Planning Commission, Climate + Energy Project, Kansas Appleseed, Kansas League of Women Voters and Kansas Rural Center.
The speakers and organizations fielded questions from attendees covering Supplemental Nutrition Assistance Program (SNAP) benefit recipient requirements, local food distribution challenges, Good Agricultural Practices (GAP) certification for growers, and marketing obstacles for local products. These topics surfaced through an open dialogue session highlighting local and regional needs and concerns.
Paul Johnson, a policy analyst for KRC, opened the dialogue stating, "We need to set a standard by 2025. Can we get to 20-25% of food grown and sold in Kansas? Currently this figure is less than 5%." KRC and others at the meeting are working to elevate the importance of local and regional food production for local economic development.
Luke Mahin, Republic County Economic Development, and Doug McKinney, North Central Regional Planning Commission, led a panel discussion highlighting businesses using locally grown and produced ingredients. In addition to sharing the many accomplishments in the region, challenges with distribution, marketing, and consumer education were also shared. Regional statistics from their presentation included:
· All meat served in Concordia schools are sourced from a local meat locker.
· Republic County is the #1 pumpkin producing county in the state.
· Donated meat to schools and pantries are better tax wise for farmers than a bad day at the market.
This event is a part of a series of evening "town halls" KRC is hosting around the state to provide information and analysis on federal and state level food and farm policy and programs. Within the broader context of state budget and revenue issues and the need for greater citizen engagement, the town halls focus on local and regional level efforts to strengthen community access to food, resources for farmers, healthcare, and education. A round table dialogue at each meeting reaches deeper into the issues and highlights how to get involved or take action.
These forums are part of KRC's "Community Food Solutions for a Healthier Kansas" initiative and Integrated Voter Engagement project, working toward better incorporating Kansas farms and communities into the state's healthy food supply chain. Individuals and organizations attending are encouraged to continue to share information, and reach out to their neighbors and other citizens to work on local and regional issues and encourage grassroots engagement.
The mission of KRC, founded in 1979, is to promote the long-term health of the land and its people through community-based research, education, and advocacy that advances an economically viable, ecologically sound, and socially just food and farming system in Kansas. For more information, visit kansasruralcenter.org.
WILDLIFE AND PARKS REPORTS
Quivira National Wildlife Refuge To Host Celebration of Cranes Nov. 3
TOPEKA – One of America's top wildlife-watching events is happening now in central Kansas, as huge clouds of sandhill cranes, along with a few endangered whooping cranes, pass through and rest during their annual southward migration. This amazing spectacle will be observed on Saturday, Nov. 3, during the "Celebration of Cranes" at Quivira National Wildlife Refuge (NWR) in Stafford County. Audubon of Kansas is sponsoring the event and invites anyone interested to view and learn about cranes with the help of expert guides.
"Basically, we're wanting to draw attention to Quivira at this very special time of the year," said Ron Klataske, Audubon of Kansas director. "It's a time when one can rely on there being thousands of sandhill cranes at Quivira. It's also one of the very few places where one has a reasonably good chance of being able to see whooping cranes. It may be at a distance, but it's always such a special event when you get to see one."
As they have for centuries, sandhill cranes are currently migrating from nesting grounds in Alaska and northern Canada to wintering grounds in southern U.S. and Central America. Tens of thousands pause for several weeks in central Kansas at the world-class marshes at Quivira NWR, Cheyenne Bottoms Wildlife Area and the Nature Conservancy's Cheyenne Bottoms Preserve in Barton County. The mid-continent population of sandhill cranes was estimated at more than 1 million birds last spring in surveys on the Platt River in Nebraska; a record. With numbers like that, viewing opportunities at staging areas can be fantastic.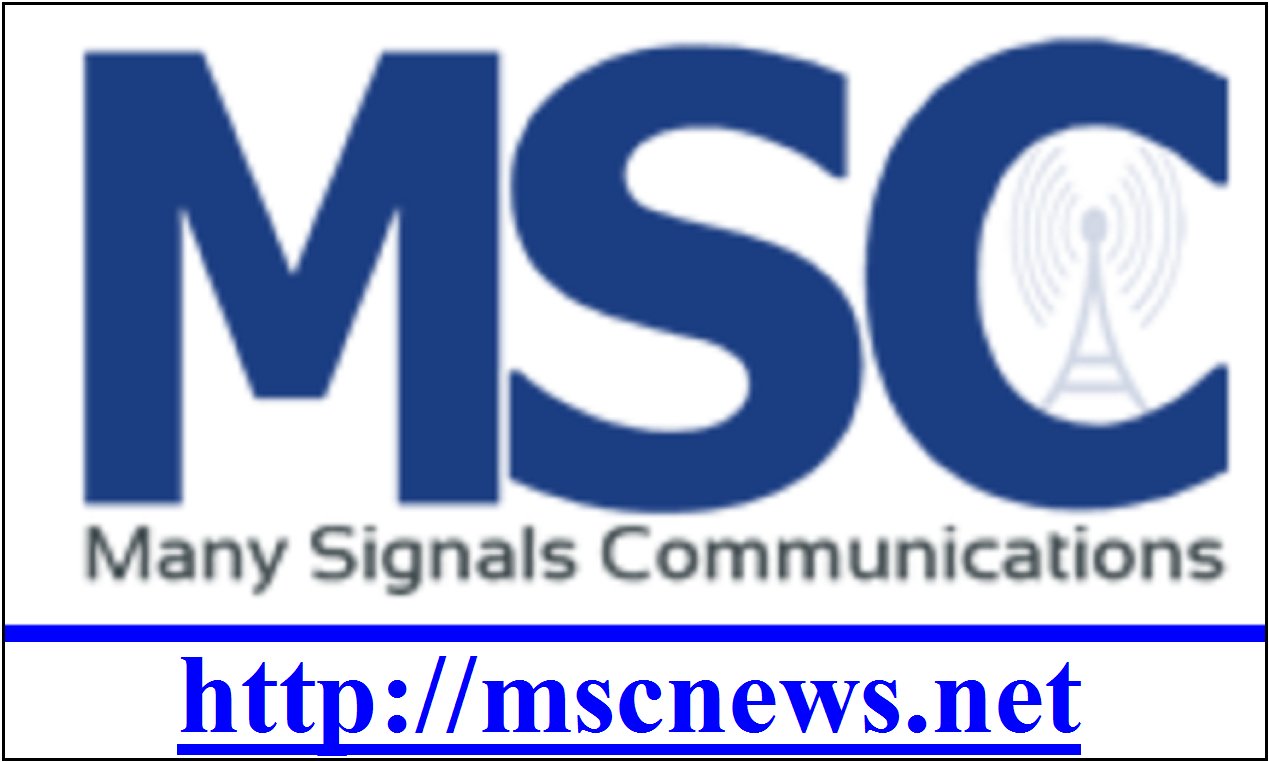 Whooping cranes, which number just more than 400 in the wild, are doing the same. A large percentage of those birds will stop in Kansas during migration, and several have already been spotted at Quivira NWR this fall.
Every year some of America's top wildlife photographers and bird-watchers make long treks to enjoy both species at the refuge. Still, Klataske said it's rare to see a dozen vehicles on Quivira when the birds are in.
He is hoping guided van tours will make a wildlife-watching trip to Quivira easier for the public. Experienced guides will take guests to pre-scouted spots to show them the birds, and give valuable advice on how the public can come back and enjoy such wildlife shows on their own at Quivira.
"These days we have so many families and kids who just don't get out and experience nature," said Klataske. "That's a shame because we have some very, very fine places where people can go enjoy watching wildlife in Kansas. It's free and it's actually very easy once you learn where and when. If we're going to keep these places, like Quivira, it's important that people learn to cherish them, and to support them."
Saturday's tours begin at 8 a.m., from the Quivira Headquarters/Visitors Center. The refuge is about 30 miles west of Hutchinson, a few miles north of Highway 50, with signage pointing the way. Klataske requests people RSVP at aok@audubonofkansas.org, so enough tour vans can be available. All is free.
Tours are scheduled for two hours. Late in the day Saturday, Klataske and others will gather on the refuge's Wildlife Drive, by the Big Salt Marsh, to watch the sandhills return in sizable flocks silhouetted against the sunset. When it's dark, he'll stay a bit longer to listen to the loud sounds of thousands of calling sandhill cranes and geese in the darkness.
"It's such a wonderful experience, it really is, that usually only a very few serious birders ever get to enjoy," he said. "We're really hoping we can change that by sharing. Ideally, this will become an annual event. There's no question it's more than special enough for that."
Trout Season Opens November 1 at Most Trout Waters
PRATT – The wait is almost over for Kansas trout anglers eagerly waiting for the Nov. 1 opening day of the trout season, and more than 30 waters around the state will be stocked with rainbow trout before the opener. However, stockings will be delayed a week at three trout waters in southwest Kansas. Due to unforeseen circumstances, one of the contracted suppliers will not be able to stock trout at Meade State Fishing Lake, Cimarron National Grasslands, and Pratt Centennial Pond until the week of Nov. 5. Trout waters in southwest Kansas that will be stocked prior to the Nov. 1 opener include Great Bend Veterans' Pond, Dodge City's Lake Charles and Sam's Pond in Syracuse.
Anglers 16 and older who fish for trout must have a $14.50 Trout Permit and a fishing license, unless exempt. Anglers 15 and younger do not need a Trout Permit, but may only keep two trout per day without the permit. Anglers with a Trout Permit may keep five trout per day, unless the water is posted otherwise.
Trout will be stocked regularly throughout the season, which ends April 15. While most fish stocked will be rainbow trout of catchable size, a few lunkers are added to provide trophy opportunities. Go to www.ksoutdoors.com and click on "Fishing," then "Special Fishing Programs" to see trout fishing regulations, as well as a stocking schedule for the waters that will receive trout.
Wildlife, Parks and Tourism Commission to Meet in Russell
PRATT – The seven-member, non-partisan commission that serves as the Kansas Department of Wildlife, Parks and Tourism's (KDWPT) regulatory body will meet Thursday, November 15, 2018 in Russell to conduct a public meeting. The public is encouraged to attend the meeting, which will begin at 1:30 p.m. in the Dole-Specter Conference Center at Fossil Creek Hotel, 1430 S. Fossil in Russell. Time will be set aside for public comment on non-agenda items at the beginning of both the afternoon and evening sessions.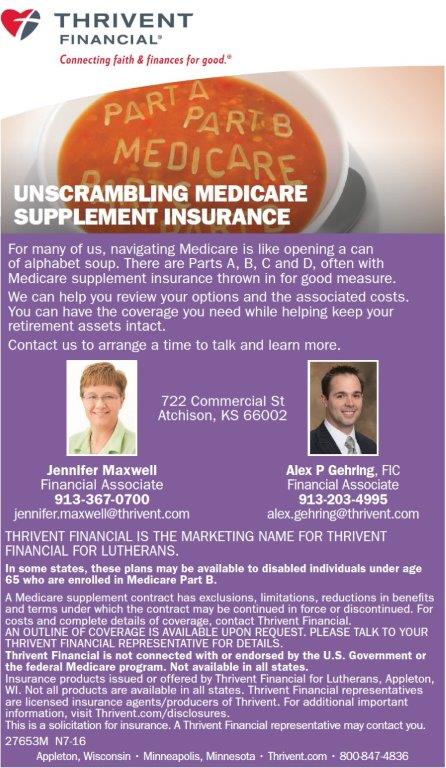 Attendees will first hear a report on the agency and state fiscal status, and an update on the upcoming 2019 legislature. General Discussion items will then be discussed, to include e-bicycles (pedal-assist electric bicycles), operational requirements for controlled shooting areas, public lands regulations, and squirrel regulations.
Topics that will be discussed during the Workshop Session include squirrel hunting regulations; antelope and elk hunting regulations; public land regulations; big game regulations, including deer; 2019-2020 turkey hunting regulations; Coast Guard navigation rules; the use of unmanned aerial vehicles; electronic licensing; fishing regulations; and backcountry access passes.
The Commission will recess by 5 p.m. and reconvene at 6:30 p.m. to hold a Public Hearing and vote on the following items:
-Camping utilities and fees
-Trail access passes
-The taking and/or use of baitfish or minnows
-The commercial sale of fish bait
-Rules and restrictions for importing and/or possessing select wildlife
If necessary, the Commission will reconvene at 9 a.m. at the same location, November 16, 2018, to complete any unfinished business. Should this occur, time will again be set aside for public comment on non-agenda items.
Information about the Commission, as well as the November 15, 2018 meeting agenda and briefing book, can be downloaded at ksoutdoors.com/KDWPT-Info/Commission/Upcoming-Commission-Meetings.
Live video and audio streaming of the meeting will be available at ksoutdoors.com, and live updates of the evening Public Hearing will be tweeted on KDWPT's Twitter account (@KDWPT).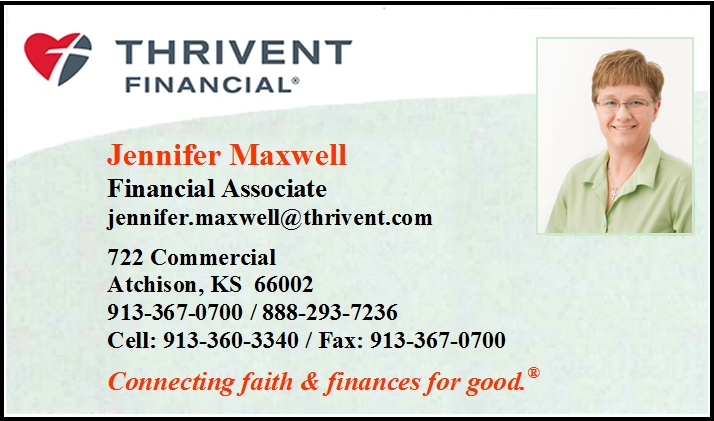 If notified in advance, the Department will have an interpreter available for the hearing impaired. To request an interpreter, call the Kansas Commission for the Deaf and Hard of Hearing at 1-800-432-0698. Any individual with a disability may request other accommodations by contacting the KDWPT Commission secretary at (620) 672-5911.
The next KDWPT Commission meeting is scheduled for Thursday, December 13, 2018 at the Great Plains Nature Center, 6232 E 29th St. N., in Wichita.
HISTORY IS FUN ~ Robert & Helen Caplinger
Old news from the 1924 Issues of Effingham New Leaf
OLD TIME RELIGION. "J. W. Wallack relates: Years ago my father, the late Ben Wallack used to be song leader for the Lutherans at Monrovia and Aaron Best was for the Methodists. Each church would hold several weeks of revivals and these two would assist each other in the song service. That was before the days of organs and pianos, when singing was done by ear.' Mr. Best is 81 years old and still has a remarkable bass voice as well as good eyesight."
DR. PHOG ALLEN SPEAKS AT ACCHS COMMENCEMENT. "Commencement exercises at ACCHS will be held May 14. Dr. F. C. Allen of the Athletic Department, at K. U. will be the speaker. Dr. Allen recently spoke before the Rotary Club in Atchison, and made a big hit. He is a father, high type of man, prominent in school work and a splendid speaker."
EFFINGHAM BASEBALL TEAM. "The Effingham Baseball team won the first game of the 1924 season Sunday, April 20, defeating the Severance team at the Monrovia diamond 11-6. Thompson hurled for Effingham and did a good job. Effingham claims to have one of the strongest independent teams in Northeast Kansas."
HOME IN THE COURT HOUSE. "A New Leaf reporter dropped into the home of Mr. and Mrs. John Best, who have rooms under the court house. Mrs. Best, who always has had the reputation of being a number one housekeeper, has wrought a wonderful change in the apartment since she has moved there and she and Mr. Best are as cozy and comfortable as two bugs in a rug. The Bests have a living room, dining room, kitchen, bath, four bed rooms, and a nice closet room. Heat, light and water are furnished. Mr. Best is custodian of the court house."
AND THEN THERE WAS CARL BILLY. "A son born to Mr. and Mrs. Clifford Pyne Saturday, has been named Carl Billy. This make the Weit girls aunt for the first time and they are 'tickled to death'. Carl Weit is a very proud uncle too. Before her marriage, Mrs. Pyne was Florence Weit. Mrs. Lulu Kelly is caring for Mrs. Pyne and the baby. Mrs. Kelly took care of Mrs. Pyne when she was a baby."
EFFINGHAM GIRL GRADUATES FROM MAYO'S. "Miss Ruth Chester graduated at the Mayo Hospital Tuesday. There was a class of thirty-six. Last Tuesday, Dr. and Mrs. Charles Mayo entertained the class at their beautiful country home and Thursday, Dr. and Mrs. Wm. Mayo too the class on an all day trip down the Mississippi. Miss Chester will remain at the hospital until Sept. 6, and take special work. In October, she will take the examination for registered nurse, which entitles her to practice anywhere in the United States. She may spend next winter with her parents in Effingham."
ACCHS SCHOLARS. "Leslie Pinder, a son of Mr. and Mrs. Robert Pinder, has the honor of having made the best grades in a class of 48 young people who were graduated from ACCHS Wednesday evening. He will go to college this fall. A sister, Miss Ruth, now a student of Baker University, made the best average in the class of 1919. The seven honor students in this year's class at the ACCHS are Ed Hegarty, Leslie Pinder, Robert Meyers, Claude Neill, Misses Helen Morgan, Mateel Hoffman and Ardyth Strine. The two latter are from Monrovia and had their Freshman year in their home school."
HISTORY FROM THE OBITUARY OF MRS. ANNE FARRELL. "Mrs. Anne Farrell passed away Monday afternoon, May19, 1924 at the home of her son, James Farrell. For the past nine years, Mrs. Farrell has been ailing with the infirmities of old age and that time she had the constant care of her daughter in law. Anne Shelley was born August 5, 1834, in County Louth, Ireland. When about 12 years of age, she came to America. Seventy years ago she married James Farrell, who passed away thirty years ago. With the exception of two years spent in Atchison, Mrs. Farrell has resided all her married life on the farm where she died, and continuously with her son James. Mrs. Farrell was the mother of five children. The three surviving are James Farrell and Mrs. Agnes Barry, Monrovia, Mrs. Mary Collier, Kansas City. A son, William is buried in St. Ann's cemetery and a daughter, Mrs. Jennie Hegarty lies in St. Patrick's cemetery south of Atchison. Ten grand children and ten great grand children also survive. Funeral services were held at St. Ann's with Father Paul of St. Ann's and Father Odilo, of Atchison. Interment was made in the parish cemetery beside the remains of her husband and son."
MRS. C. M. MADDEN TRAVELING. "Mrs. Josephine Lee will make the trip to Minnesota, with her sister, Mrs. C. M. Madden. They expect to visit their old home and many places of interest, among them the little church where Mrs. Madden was baptized. Enroute, they will stop at Des Moines, Iowa to visit an aunt.
BLIND CITIZENS OF EFFINGHAM. "Effingham has two blind persons, Joseph Henderson, who celebrated his 82nd birthday Monday is one of them. He has been blind fifteen years. Mr. Henderson lives at the home of his son, Charles. Alex Acheson, 87 years of age, has been blind seven years. He makes his home with his son, Will. Both Mr. Henderson and Mr. Acheson are blessed with nice daughters in law, wonderfully patient and kind. Mr. Acheson may be seen on the street any nice day. He gets about with two canes and there is always someone to assist him in crossing the street."
HARD SURFACED ROAD BEGUN. "Construction of 16 miles of hard surfaced road between Nortonville and Atchison has been begun and will be completed before fall." (5.16.24)
CONTRACT TO BUILD SUNNY HILL SCHOOL LET. "James C. Farrel was awarded the contract to build the Sunny Hill School house at his bid of $3,963. There were eight bidders."
MARRIAGE OF DOROTHY MAE SNYDER TO DALE F KAUFMAN. "The marriage of Dorothy Mae Snyder, of Effingham, and Dale F. Kaufman, of Nortonville, occurred Sunday afternoon at the Presbyterian manse in St. Joe. The bride's sister, Mrs. Emlin North and Mr. North witnessed the ceremony. After the ceremony, they left for a short trip and will be home after June 15, in Nortonville, where the groom is employed in his father, Ed Kaufman's Mercantile store. They will live at the Kaufman home until a house is available. Mrs. Kaufman is the daughter of Mr. and Mrs. J. R. Snyder, a graduate of ACHS and one of Atchison County's best teachers. She has been re-employed as teacher of the Washington school near Cummings and will drive to and fro to her school work. Their marriage unites two of Atchison county's finest families. Dale is a grandson of T. F. Cook, of Effingham."
BIDS ACCEPTED ON NEW GYMNASIUM. "The gymnasium building for ACCHS will cost $30,000, Plumbing & Heating, $4,125, wiring $565, making a total of $34,960.
"Geo. T. Rickey, of Norton, was awarded the contract for the main Gymnasium building at ACCHS. The Industrial Heating and Plumbing Co., of St. Joe will install the furnace and water system and the electric wiring will be done by D. W. Smith, of Topeka.
"The bids ranged from $31,000 to $57,000. Sixty men were in Effingham, Thursday, interested in the different bids. Bonds will be issued to meet the cost of construction. It is planned to start construction within 10 days and to complete the building by Oct. 1, 1924."
CLASSIFIED ADS
Subscriptions are no longer available at this time.
Present subscriptions will continue to be sent.
"GUESS WHO"
Can you identify the person(s), place or time of the photo below? Last week was a photo of a Shannon 4-H project with Janelle Coder and Jackie Frost in front of a sign.
LAST WEEK
Problems with this web site contact cap@thenewsleaf.com Last updated 11-6-2018
<![if !vml]>
<![endif]>