You are our Visitor
The November 19, 2019
Edition
of
The Newsleaf
Vol. 16 Issue 47
BETWEEN THE ISSUES
ALL AROUND US
NEW ARRIVALS
Two little Eckert cousins were born the first week of November, both of them arriving before they were expected. Pictured in the photo on the left is Archer Gregory Eckert, son of Andrew and Amanda Eckert. Grandparents are Mike and Amy Eckert and Greg and Julie Avey. Great grandparents are Duane and Mildred Hawk and Richard Linden. Archer was born November 8, and weighed 6.9 pounds, and was only 18.25 inches long. Archer's big brother is Asher Michael.
On the right is Gwynn Jentri Eckert, daughter of Austin and Brooke Eckert. Grandparents are Mike and Amy Eckert and Darren and Michelle Fowler. Great grandparents are Duane and Mildred Hawk, Charles and Laverne Fowler, and Burnace and Linda Miller. Gwynn was born on November 4th. She weighed 7.48 pounds and was 20 inches long.
These two babies are Duane and Mildred's 40th and 41st great grandchildren.
VFW AUXILIARY NEWS ~ Lynne Ball, Poppy Chair, Secretary-Treasurer
The VFW Auxiliary would like to thank all who donated during our Buddy Poppy distribution over Veterans Day weekend. We would also like to extend thanks to the Benedictine College ROTC members listed for their help in distributing the poppies. Joseph Ingalls, Miguel Monteclaro, Mary McCowen, Aaron Ptak, Raymond Salazar, Joseph Satterly, Johnathan Roush, Monica Wolfgram, Lars Herold, Zerek Baker, Patrick Hurley, Augustine Iseman, Meghan Douglas, Megan Massey, Georgine Irving, Brian Medina, Quinton Dubay, Peter Dufau, and Truman Thomas.
(The student in the individual picture is Patrick Hurley. From left to right in the other picture, the students are Meghan Douglas, Georgine Irving, Augustine Iseman and Megan Massey.)
USD 377 SCHOOL NEWS
Paws Patrol By: Tannah Forbes
Welcome back to Paws Patrol.
On Monday the 11th National Honor Society hosted the annual Veterans Day assembly. The weather played a role in the turnout, but it was a great time honoring those who have served. The Veterans Day essay contest winners from the elementary are 5th grade: Brianna Dothit-Vanderkolk and 6th grade Nathan Palmer. Congratulations to each of you!
JH Girls Basketball played at home against Pleasant Ridge. ACCMS C team defeated Pleasant Ridge with a score of 11-6. Pleasant Ridge A and B team defeated ACCMS with the scores of 40-27 and 31-6.
Tuesday the 12th, ACCHS Scholars Bowl headed to Nemaha Central for a Scholars Bowl Meet. Team members are Allyson Peterson, Ashtyn Jolly, Caleb Miller, and Conner Simmers. They placed 3rd of 14 teams.
A group of Student Ambassadors traveled to Wichita on Thursday the 13th for a "Moving the Needle" conference. Those attending were Seniors Noah Gregory, Tucker Smith, Sarah Kimmi, and Victoria Caplinger, and Sophomores Ashtyn Jolly and Kieran Courter. Mrs. Amanda Hughes attended as their sponsor.
Also on Thursday JH Wrestling traveled to Perry. The Tigers are doing a super job on the mat.
JH Girls Basketball played at home against Atchison. I heard the A team had a very exciting game, winning after an amazing comeback. The B team also brought home the win.
Friday the 14th, The JH Student Council hosted its first Game Night for the 2019-2020 school year.
Congratulations to the fourth graders, as they were able to have ice cream sundaes on Friday for bringing in the most Best Choice labels.
It's that time of year for chapped lips! Keep them smooth with lip balm made by students in grades 2-6! They can be purchased before school in Mrs. Small's room. The cost is $2.00 a tube. Thank you for supporting the lip balm project, which supports our school! The following scents are available: Tiger orange, gingerbread, lemon drops, and lavender. Peppermint may be coming in a few weeks.
The 5th and 6th grade Cub football team won the playoffs and headed to the Superbowl last weekend!! There were five 3rd and 4th graders from our school on the Atchison Red team who are going to the Superbowl as well! UPDATE: Both teams won and are Champions, Congrats!
This week's senior spotlights are Dekoda Clem and Cale Swendson.
Dekoda is the daughter of Amy and Jordan Clem. Her nickname is Koda. Her favorite foods are pork chops and mac & cheese. Dekoda's favorite color is pink. Her favorite teacher is Mrs. Bland because "I always had a great time in her class." Dekoda plans on getting her prerequisites out of the way so she can go to nursing school. The event Dekoda is most looking forward to is graduation. The one fact that most people don't know about Dekoda is, "Hmmm….I like to sleep? LOL" Dekoda has a rabbit and two dogs. Her favorite saying is, "Enjoy the little things." Dekoda's favorite television show is Supernatural, "because of Dean, duh." Dekoda would describe her life by the name of the song "Weak" by AJR, "not sure why besides I am weak lol." Dekoda said that she technically doesn't play sports, but participates in dance, "because it is my lifeeeeeee." Dekoda would like to leave her craziness to underclassman Marley McManus because "I think it would suit her perfectly." Dekoda thinks that Conner Razo is the class clown, "I don't really have an explanation why though…."
Cale is the son of "Mom." Cale's nickname is Syvert. His favorite food is salmon. Cale's favorite color is blue. Mrs. Bodenhausen is Cale's favorite teacher because "she's a quality teacher and her classes are lit." After graduation, Cale plans on going to welding school. Graduation is the event Cale is most looking forward to. One fact that most people don't know about Cale is that "I'm related to Ryan Dunn." Cale has a dog named Jager. Cale's favorite saying is, "heck yee feller." Cale's favorite television show is "Letter Kenny" because it's funny. Cale describes his life by the name of the song, "I'm OK" by MGK, " it's legit me and how I feel my life is." Cale would like to leave all his assignments and essays to Ryan Dunn because "he's gonna be a super Sophomore." Cale says there are "too many options" on who is the biggest class clown.
MUSCOTAH NEWS ~ Susan Higley
The weather has been pretty nice this past week. I am sure that many have been busy raking leaves, getting their homes winterized and other jobs to get ready for the cold weather ahead. A lot of the harvest is done and farmers are now busy putting on anhydrous getting ready for next spring.
The Cancer Support Group still have some of their pink and black shirts for sale. If interested call Susan at 785-872-3245 or Deanna Higley at 785872-3559 to see if your size is available.
Some upcoming dates include: Thursday, November 28th-Thanksgiving, Sunday, December 1st-Horton Luminarias, Monday, December 2nd-Half Century Christmas dinner at noon with a $5 gift exchange, Monday, December 2nd-Cancer Support Group meets at 6:30 with refreshments and gift exchange, and Sunday, December 8th-Muscotah City program at 2 p.m.
The Support Group is Here to Help All Cancer Patients
The Muscotah Cancer Support Group wants to help local cancer patients with expenses for treatment. If you know of someone in the local area that needs our help, please let us know. You can call or leave a message with Susan Higley at 785-872-3245; Renee George at 785-741-1071; Deanna Higley at 785-872-3559, or Helen Ashton at 785-548-5100. We know how expensive treatments can be and we want to help. We continually raise funds and accept donations to help others. Our group has been blessed with two memorials recently which will make it possible to continue helping those suffering from this dreaded disease.
FROM PASTOR AL ~ Al Schirmacher
Father
for the cancer patients
for their caregivers
for those in nursing homes
for family assisting
for those receiving remote care
for their drivers
for the injured and sick
for their visitors
for those seeking wisdom
for those supplying it
for those grieving
for their comforters
for the lonely
for their friendly
for the dying
for their living
for all in need
for all helping
we pray today
in Jesus' name
Al Schirmacher
Holy Father
Scripture contains many prayers
of repentance and forgiveness
so I come - we come -
knowing our sin
knowing our failures
knowing we've both
omitted and committed
release us from our wanders
to Your thoughts and paths
turn us from selfishness
to worship and mission
for it's about You
not us
we pray
in Jesus' name
With so many individuals and ministries participating, we (unofficial count) surpassed our goal of 550 last night; ten days remain. Will we hit 600?
Boxes headed out after services November 24th.
LETTERS TO THE EDITOR
Thankful for Agriculture ~Glenn Brunkow, Pottawatomie County farmer and rancher
Happy Thanksgiving! The day we sit down to a feast that often includes turkey, mashed potatoes, stuffing, gravy, pumpkin pie and all the other trimmings. I would argue a good prime rib or pork loin are just as festive and make me every bit as thankful, but turkey is fine.
The eating aspect of Thanksgiving is important, believe me. I value eating, but we also need to be sure we fully appreciate the giving thanks part of the day. We need to take time to recognize all we have been given and all we have. We live in a country where we often take for granted our blessings.
I also would say this is the holiday when we celebrate our ag heritage in the United States, whether we know it or not. Thanksgiving is when we pause and express our gratitude for all we have, and the bedrock of our thankfulness is the abundant food supply we often fail to appreciate. Think about it; it's a holiday where the main celebration is a feast. If that is not a celebration of agriculture, I don't know what is.
This very holiday is the one where the Pilgrims were said to have come together to have a feast to celebrate the bounty they had grown and harvested. Agriculture and food have always been the bedrock and foundation of our great nation, and Thanksgiving is where the American farmer and rancher should step forward and take a bow.
Most nations in this world only dream of agriculture production like ours. We not only grow enough food for our own country, but we feed a large portion of a hungry world too. We live in a nation where we have an abundance of safe, wholesome, affordable food at our fingertips. We can go to about any grocery store and not only find any food we desire but often have choices between types and brands of the same food.
I am quite sure that as a society we have forgotten what a tremendous blessing our agriculture is. Food security and an ample supply of nutrition is the first building block in any great society, and without it nothing else can be accomplished. My fellow farmers and ranchers, we are the ones who make that happen. Thanksgiving is a celebration of what we do.
The holiday is nearly here, and I hope we will take a minute to take pride in all that we have accomplished in agriculture in the United States. We are the most progressive, productive and efficient in the world and because of it our country will be able to celebrate with a great feast. I know I will sit down to eat on Thanksgiving but before I dig in, I will take a minute to take it all in with a sense of pride. My fellow farmers and ranchers, without you, none of this would be possible.
"Insight" is a weekly column published by Kansas Farm Bureau, the state's largest farm organization whose mission is to strengthen agriculture and the lives of Kansans through advocacy, education and service.
OBITUARIES
Wanda McVey, 92, formerly of Manhattan, KS and Effingham, KS passed away peacefully Thursday, November 14, 2019 at the Vintage Park of Lenexa, KS with her loving family by her side.
She was born May, 26 1927 in Monrovia, KS the only child of Charles and Alice (Leonard) Stutz. She graduated from Atchison County Community High School in Effingham and attended Kansas State University. Wanda worked as an administrative assistant at ACCHS for several years and then had a 42 year career as an accountant in the Foundation department at K-State. She attended Hope Lutheran Church in Manhattan.
She married Earl Dean McVey on November 7, 1953 in Falls City, NE. Mr. McVey preceded her in death just three years later. Survivors include three children, Craig McVey and wife Bette, of Mobile, AL, Denise McVey of Overland Park, KS and Bart McVey and wife Dawn, of Overland Park, KS; nine grandchildren and four great grandchildren.
A service celebrating Wanda's faith and life will be held at 1:00 p.m. Tuesday, November 19, 2019 at the Meyers Northland Chapel, 401 Main St. Parkville, MO, with Rev. Phil Hirsch presiding. Graveside service and interment will follow at 3:00 p.m. at the Evergreen Cemetery, Effingham, KS. Memories of Wanda and condolences may be shared with the family at www.meyersfuneralchapel.com.
Karl Francis Kuckelman, 94, passed away peacefully on November 11, 2019, in San Antonio, Texas, surrounded by his loving children. Karl was born May 4, 1925, in Effingham, Kansas, the second of seven children born to John Francis and Margaret Rose (Sauer) Kuckelman. He attended St. Ann Catholic school and Atchison County Community High School, both in Effingham. After graduating high school in 1943, Karl enlisted in the U.S. Army Air Corps and was stationed in England during World War II. He served in the 92nd Bomb Group as a right waist gunner in the B-17G Flying Fortress. On July 4, 1946, Karl was united in marriage to Mary Jean Turner; they were blessed with seven children. Karl was a brakeman for the Union Pacific railroad in Laramie, Wyoming, and then re-enlisted in the Air Force and served for 27 years; during that time, the family moved 27 times and lived in 11 states and in Japan and Germany. He traveled to many additional countries while on temporary duty with the Air Force. Many of his active duty years were spent in Security Service. After retiring from military service as a Senior Master Sergeant in 1971, Karl worked for the City of Aurora, Colorado, for 15 years before retiring permanently from the work force. Karl and Mary moved to San Antonio, Texas, in 2000.
Karl was devoted to family, outgoing, and always friendly with strangers. He had a gentle nature, a good sense of humor, and enjoyed wildlife and growing his prized tomatoes. Karl had a reputation for being able to build or fix anything, a true jack-of-all trades. He played softball and served as coach for his children's ball teams, was supportive of his children's and grandchildren's endeavors, loved traveling the world, and was always ready for a road trip. In later years, he was a fan of the Colorado Rockies and Denver Broncos. He was well-read and was especially interested in World War II and in new discoveries and developments in science and technology. Karl was a member of the Greatest Generation and a true patriot. His lifetime brought him from horse-and-wagon transportation to cyberspace on his cherished laptop computer, which he used well into his 90s to stay connected to family, friends, and the wider world.
Robert Charles "Bob" Dorssom, age 78, of Lancaster, Kansas, passed away Saturday, November 16, 2019, at Medicalodge of Atchison.
Memorial services will be at 11:00 a.m. Friday, November 22, 2019, at St. John's Lutheran Church in Lancaster, Kansas, with Rev. Emily McQuillan officiating. Interment of cremated remains will follow in Lancaster Cemetery. Memorial contributions are suggested to St. John's Lutheran Church and may be left in care of the Arensberg-Pruett Funeral Home with whom care has been entrusted. Condolences and memories may be shared at www.arensbergpruett.com.
Bob was born on June 9, 1941, in Lancaster, Kansas, the son of Charles and Virginia (Alban) Dorssom. He graduated from Atchison County Community High School in 1959.
He and Rosemary Roudebush were married on October 16, 1960, in Lancaster, Kansas; they later divorced. To this union three children were born, Matt, Janette and April. On July 31, 2004, Bob and Floretta S. Watts were united in marriage in Atchison, Kansas.
Bob began his employment as an operator for the Lancaster Township. He worked in Kansas City as a welder for a few years before he began farming on the family farm. Bob then began as a truck driver, where he drove for Keim Trucking for over fifteen years. After he stepped away from truck driving, he ended his career right as he began it-as an operator for the Lancaster Township.
He was a member of St. John's Lutheran Church in Lancaster. He was an avid outdoorsman, where he enjoyed spending his free time hunting, mushroom hunting and fishing; he loved his dog, Halle Barrie.
Survivors include his wife, Floretta Dorssom, of the home in Lancaster, KS; a son, Matt (Kim) Dorssom, Lancaster, KS; two daughters, Janette (John Giannangeli) Dorssom, Westminster, CO, April (Bobby) Park, Lee's Summit, MO; step-son, Billy Sechler, Fredonia, KS; step-daughters, Michelle (Jeff) Talley, St. Joseph, MO, Daleana Sechler, St. Joseph, MO, Sandra Sechler, St. Joseph, MO, Raycee Sechler, Elwood, KS, Kim (Mika) Bottorff, Wathena, KS; brothers, Steve (Joyce) Dorssom, Prairie Village, KS, Harold (Lou Ann) Dorssom, Lincoln, NE; a sister, Mary McQuillen, Edgerton, MO; sisters-in-law, Martha Dorssom. Lawrence, KS, Dyna Dorssom, Warrensburg, MO; four grandchildren, fourteen step grandchildren, one great grandchild and twenty-one step great grandchildren.
Bob was preceded in death by his parents, brothers, David Lawrence Dorssom and James Edward Dorssom, and a brother-in-law, Roy McQuillen.
Delbert G. "Dub" Ehret, 96, long time Atchison resident, passed away peacefully with family by his side on November 14th, 2019.
Memorial services will be held at 11:00 am on Friday, November 22, 2019 at the First Christian Church, Atchison, KS with the Rev. Matt Broxterman officiating. The family will receive friends prior to the ceremony starting at 9:30 am. In lieu of flowers, the family suggests memorial contributions to the Atchison Family YMCA, the First Christian Church or the Mount Vernon Cemetery; they may be sent in care of the Becker-Dyer-Stanton Funeral Home who has been entrusted with the arrangements. Condolences to the family may be left online at www.beckerdyer.com.
Dub was born on October 4, 1923, to Fred and Mae (Spilman) Ehret in Saint Joseph, MO.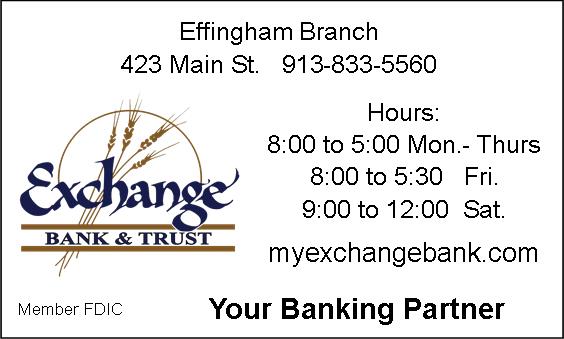 Dub shared a birthday with his beautiful bride Marion (Martin) whom he married on June 6th 1950 at Saint Marks Lutheran Church, Atchison. She survives in the home. Dub graduated from the Atchison High School in 1941. He then attended and played football for Saint Benedicts College for two years before being drafted into the Air Force in 1943. In 1946 Dub attended Kansas State University in Manhattan where he earned a bachelor's degree in physical education. He has continued to support the Wildcats throughout his life as a longtime season ticket holder. Dub returned to Atchison in 1949. The local YMCA was in need of help and that's when he was offered a full time job. Dub gave Marion the choice of moving to South Dakota as originally planned for a job with the VA or to stay in Atchison. They choose to make Atchison their home and he became the Executive Secretary of the YMCA. He retired from the YMCA after 39 years of service in 1988. Dub is most well known as the originator of the "Boundary Waters" canoe trips. In 1958 the first group of Atchison campers, eight youth and two adults went north. Since that time Dub has led more than 650 campers to Ely and on into the "BWCA." In total, he led over 160 versions of these camping trips making his final trek into his beloved Boundary Waters in 2001. Later in his career he hung up the tents and started taking "fly in" trips with "the older men" staying in cabins at Lake Harris in Ontario. Over 160 adults have experienced this fly in experience. He took his final trip "up north" in 2015, at the age of 91. Dub was a lifelong member of the First Christian Church where he most recently served as Elder Emeritus. He was a member of Rotary Club and school board for 8 years. He enjoyed attending coffee club every morning at McDonalds and lunch with his fishing buddies at Paolucci's on Tuesdays.
Additional survivors include: a son, Marty (Leslie) Ehret, Wichita and two daughters Nancy (Timothy) Beattie, Olathe and Sara Laurie, Atchison. Eight grandchildren, Beth Galley, Paul Ehret, Megan Day, Bree Ederer, Lindsay Thomas, Whitney Ehret, Brooke Genail, Allison Laurie and sixteen great-grandchildren.
His parents and a daughter, Deborah Ehret-Reyes, preceded him in death.
Private family burial of cremated remains will be in the Mt. Vernon Cemetery, Atchison.
GOVERNMENTAL NEWS
Unapproved Minutes of the November 5 Atchison Co Commission Meeting
Pursuant to the law, the Atchison County Commission Board met in Regular Session at 1:00 PM on the 1st floor of the courthouse, 423 N 5th St. Atchison, KS. Chairman Jack Bower called the meeting to order with Commissioner Henry W. Pohl, Commissioner Eric Noll, and County Counselor Patrick Henderson present for the meeting. Deputy County Clerk, Linda Chalfant recorded the minutes.
The Board recited the pledge of allegiance to start the meeting.
*Public Comment:
Minutes of the October 29, 2019 meeting were reviewed with no corrections noted.
Commissioner Noll made the motion to approve the minutes as written. Commissioner Pohl seconded the motion. Chairman Bower called for a vote, all voted aye. The motion carried 3-0.
*Commissioners Comments and Reports:
Commissioner Pohl stated two members of the Board will be attending the KAC annual meeting in Wichita, Kansas on November 12, 13 and 14, so there will be no Commission meeting on the 12th.
Commissioner Noll stated that the final Election Canvass will be held on Monday, November 18, 2019, at 1:15 pm. The Board of County Commissioners will also meet that day instead of Tuesday, November 19, 2019.
*New Business Before the Board:
Chairman Bower presented a purchase order for repairs on the boiler, in the amount of $3,004.50. Commissioner Pohl made a motion to approve the purchase order payable to North Point Boiler, in the amount of 3,004.50. Commissioner Noll seconded the motion.
Chairman Bower called for a vote, all voted aye. The motion carried 3-0.
On the Kansas Department of Transportation (KDOT) project, County Counselor Patrick Henderson presented the Board with the formal contract to hire Schwab Eaton for the project. The contract is for the Rural Road Highway Sign Project. This is a result of a grant received from the Department of Transportation. The engineer was selected by the Board following KDOT guidelines a few months ago. The amount of the contract is not to exceed $30,000.00; which is within the terms of the original grant and will be paid 100% by KDOT. Counselor Henderson had approved the contract and recommended that the board sign all three copies of the contract (1 for the Consultant, 1 for the County, and 1 for KDOT).
Commissioner Noll made a motion to sign all three original copies of the contract.
Commissioner Pohl seconded the motion. Chairman Bower called for a vote, all voted aye.
The motion carried 3-0.
*County Counselor Updates:
County Counselor Patrick Henderson stated there was a hearing on Monday, November 4, 2019 on an objection to confirmation of the last tax sale. The Court confirmed the sale. After the time for appeal has run, the Treasurer will be able to disburse the proceeds of the sale, which will clear delinquent taxes off the books. This will make it easier for citizens to see whether taxes have been paid on the County's website.
Counselor Henderson updated the Board regarding the status of abstracting for the next tax sale. Henderson stated that he and Roger Denton have been in contact with O'Keefe-Wilson Abstracting about the abstracting process. There are a few tracts that needed additional work by the County. O'Keefe-Wilson is finishing up the last few abstracts from the initial list. Henderson informed the Board that it was unlikely that a sale could be held before the summer. The abstracting must be completed before the case is filed, and there are delays inherent in the process, which will likely put the timing of the sale during the summer.
*New Business Before the Board:
*Public Comment:
Elise Blocko a student reporter at Benedictine College, appeared before the Board to ask general questions about Commission meetings and the duties of the commissioners Bills were presented to be signed.
Add abate, escapes for real estate and personal property taxes were presented to be approved.
Commissioner Noll made a motion to adjourn the meeting at 1:37 pm. Commissioner Pohl seconded the motion. Chairman Bower called for a vote, all voted aye. The motion passed 3-0.
Note: Once approved these minutes will be the official minutes of the Board of County Commissioners. Regular meetings of the Board of County Commissioners are video recorded.
The video of these meeting is generally available for supplementation of the minutes. The videos can be located under the Government tab at www.atchisoncountyks.org.
Attest: Linda Chalfant, Deputy County Clerk
342 Crime Victims To Receive Support
TOPEKA – (November 15, 2019) – The Kansas Crime Victims Compensation Board yesterday awarded financial assistance to 342 victims of violent crime at its November meeting, Kansas Attorney General Derek Schmidt said.
Awards were made in 169 new cases. Additional expenses were paid in 173 previously submitted cases. The awards totaled $270,547.37.
The Division of Crime Victims Compensation in Schmidt's office administers the Crime Victims Compensation program, which was established in 1978 to help victims of violent crime pay for their unexpected expenses such as medical treatment, mental health counseling, lost wages, dependent support and funeral expenses.
The state's three-member Crime Victims Compensation Board determines claims that are eligible for payment and how much money will be awarded to each claimant. Awards are limited to a maximum total amount of $25,000 with limitations of $5,000 for funeral expense, $5,000 for outpatient mental health counseling, $10,000 for inpatient mental health treatment and $1,500 for grief counseling for family survivors of homicide victims.
A portion of assessed court costs and fines, inmate wages, parole fees and restitution paid by convicted offenders provides funding to the program.
For more information about the Crime Victims Compensation program call (785) 296-2359 or visit the attorney general's website at www.ag.ks.gov.
Medicaid Inspector General Issues Two New Reports
TOPEKA – (November 15, 2019) – Kansas Medicaid Inspector General Sarah Fertig today released two new reports ahead of Monday's scheduled meeting of the Robert G. (Bob) Bethell Joint Committee on Home and Community Based Services and KanCare Oversight.
The first report is a performance audit report examining whether the Kansas Department of Health and Environment (KDHE) has efficient systems in place to timely and appropriately discontinue Medicaid eligibility when a beneficiary enters a state prison. The inspector general reviewed all admissions to the Topeka Correctional Facility during fiscal year 2019 and examined how admissions of Medicaid beneficiaries were handled. That review found:
In 176 of 230 cases in which a person admitted to prison was receiving Medicaid benefits, Medicaid eligibility was timely discontinued in accordance with KDHE policies.
In 54 of the 230 cases, eligibility was discontinued late or not at all. The report noted that roughly half of those instances occurred in fall 2018, when a delay in the processing of some prison admissions from July through September of that year resulted in erroneous eligibility. The remaining instances involved discrete processing issues the inspector general grouped into eight categories.
The performance audit report contains six recommendations for KDHE to resolve the issues identified, as well as KDHE's responses to those recommendations.
The second report, delivered at the committee's request, details the state's current resources for investigating cases of suspected Medicaid eligibility fraud. The report describes relevant state and federal laws, policies, and resources, as well as practical considerations that may affect how an individual case of potential Medicaid eligibility fraud is handled. Notably, the report found:
Neither KDHE's Division of Health Care Finance, nor its predecessor agency, the Kansas Health Policy Authority, has ever had dedicated investigators on staff to investigate Medicaid eligibility issues, and KDHE lost the ability to use the Department of Children and Families' investigative resources following the January 1, 2016, effective date of Executive Reorganization Order No. 43, which transferred all Medicaid eligibility duties to KDHE.
A host of factors affect how each case of potential Medicaid eligibility fraud is handled, including whether there is sufficient evidence for a criminal prosecution and whether efforts to collect overpayments are feasible given the circumstances of the case.
The second report is intended for informational purposes only, and does not include any recommendations for policy change because the Office of Medicaid Inspector General must remain neutral on questions of public policy.
Both reports were submitted to Kansas Attorney General Derek Schmidt, Secretary of Health and Environment Lee Norman, and the members of the Bob Bethell Committee.
Copies of the reports are available at www.ag.ks.gov/medicaid-ig.
MISCELLANEOUS PRESS RELEASES
Fort Hays State Freshman Thrilled With Life-Changing Opportunities Early In Her College Career
HAYS, Kan. – Emma Ellerbee finds herself thinking, "No way this is happening," a lot these days.
She shakes her head and tears roll down her cheeks as she talks about life-changing experiences at Fort Hays State University that could lead to her dream career. And she's a freshman education major still a month away from the completion of her first semester.
First, Emma found what she thought was the ideal part-time job while looking for work her first couple weeks in Hays from Hastings, Neb.
She ran across an online ad for high school referees through the FHSU intramurals department. An avid sports fan whose dream was to coach major college football someday, Emma thought it would be the perfect opportunity to be on the field and learn more about the game at the same time.
Then one weekend when her grandparents were visiting from Hastings, Emma's grandfather spotted a poster in the Memorial Union with Sarah Thomas' photo on it. Thomas, the NFL's first female official, was going to be the speaker for this year's FHSU Presidential Series on Nov. 12.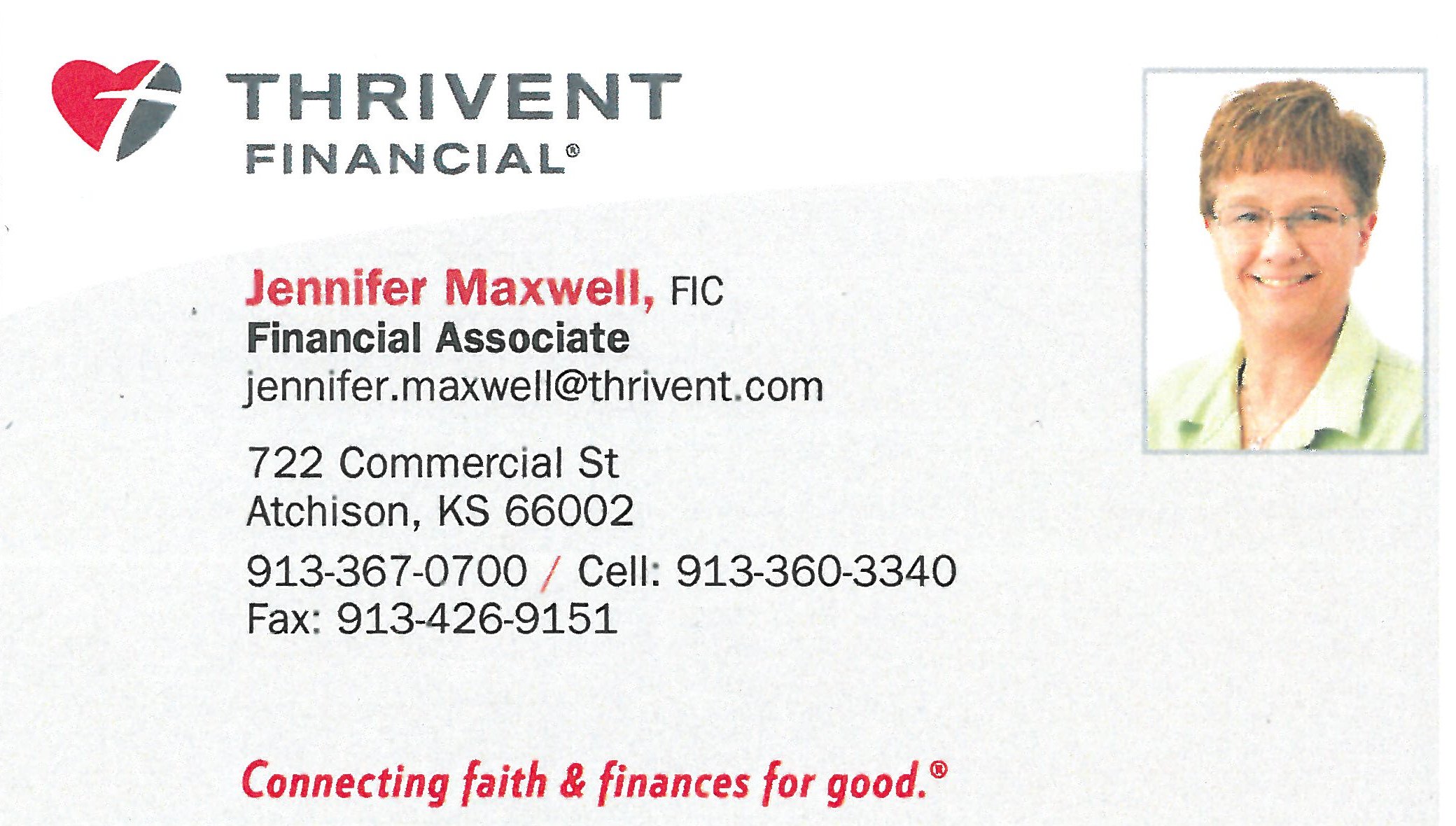 It's no secret in Emma's family that Thomas has been her idol for several years, so her grandfather stopped to check out the poster.
"It says she's coming to FHSU to speak," Richard Johnson said. "No way," was Emma's reply.
Emma promptly jotted the event down in her calendar to keep that day in November open. It couldn't come soon enough. She was one of the first to take a seat during a question-answer session with Thomas and students in the Department of Health and Human Performance Department and the intramurals program.
Following Thomas' visit with several student groups, Emma approached Thomas to take a photo with her. They got to chatting about sharing similar goals. Before she knew it, Emma had Thomas' cell phone number, and Thomas promised to keep in touch and offered any help she could to Emma.
Emma was so moved by the afternoon's events, she bypassed a night meeting in her residence hall to attend that night's public presentation by Thomas.
Thomas entertained the audience with stories of challenges faced as a female in a male-dominated job, anecdotes of her career and balancing her profession with her family life with three children.
At least twice during the presentation, Emma shook her head in disbelief.
The first was when Thomas talked about her mother being a home economics teacher while growing up. Emma's mom, Kate Portenier, teaches family and consumer sciences (formerly home ec) at Adams Central High School in Hastings.
Another was when Thomas flashed up on the screen two of the quotes by which she lives. They are also two of Emma's favorites: "Be yourself, because everyone else is already taken" and "Comparison is the thief of joy."
Emma thought – you guessed it – "No way!"
"With all the similarities, I just felt this connection," Emma said. "It was super, super inspiring – just an amazing experience."
So inspiring, in fact, that after sleeping on it, Emma decided the next day that she was going to pursue NFL refereeing, with coaching still available as a backup plan.
"It was like she hit me with a truck, it impacted me so much," Emma said. "I love the game and love being on the field. I am so excited about keeping in touch with her."
Emma's passion for football began at a young age when she watched NFL and major college games on TV with her dad, A.J. Ellerbee. She was raised a Kansas City Chiefs fan, and her love for the game grew with each passing year.
By the time Emma was in middle school, she joined her school's football team in Omaha, Neb., and played middle linebacker. Similarly, Thomas talked about playing on boys' sports teams growing up.
Emma didn't play high school football, but she still stayed involved. In an effort to bring the student body closer together, she created an organization called the Red Rowdies who created themes and dressed up for games to cheer on the athletes in different sports.
But her first love is football.
Sometimes in the fall, Emma can be found watching the sport either on TV or live six days a week. Now she has a goal of playing an even bigger part in her favorite sport.
It was almost too much to wrap her mind around this week. Was this really happening, or was it all a dream. Emma and Thomas have already texted back and forth, and Thomas sent a tweet about the two meeting to the NFL.
Wednesday morning, Emma woke up to reality. By noon, she was already working on her plan of following in the footsteps of the NFL's first female referee, who was nearly as stoked about helping a certain 18-year-old college freshman at FHSU as Emma herself.
"The peak for me is to get to meet people just like me," Thomas said.
That she did at Fort Hays State.
Kansas FSA November Newsletter
OPEN NOW! Registration for 2020 Women Managing the Farm Conference
November 28: Offices closed for Thanksgiving
December 2: Deadline to return COC Election ballots
December 6: MFP signup deadline
December 13: 2020 Dairy Margin Coverage enrollment period ends
December 15: Deadline to report 2020 small grain acreage
Ongoing: WHIP+ enrollment
Ongoing: 2019 and 2020 ARCPLC enrollment
Musings from My Desk ~~ David Schemm
After some recent very cold days, Kansas weather has returned to fall. I know I have enjoyed any opportunity to be outside and I hope you have, too. I also hope you had some time this last weekend to thank our many veterans who have sacrificed so much for what we have in this country.
I had the opportunity last week to attend the National Association of Farm Broadcasters' Trade Talk and participate in a panel discussion comparing today's struggling farm economy with the farm crisis of the 1980's. As I researched to prepare for this, I was amazed to realize how big of an impact FSA farm and farm loan programs have had on American agriculture, including how much the programs have changed, from PIK and Roll to acreage set-asides to the ARC/PLC that we have today.
I know Secretary Perdue's announcement Friday of the 2nd tranche of MFP payments has caught your attention. If you have any questions about MFP, MFP payments, or any other programs, I encourage you to contact your local county office employees, who are ready to assist "their farmers". Thank you for all you do in Kansas agriculture!
Market Facilitation Program Signup Ends December 6
Second Payment Round Coming Soon
Signup for the 2019 Market Facilitation Program (MFP)--ongoing since September—will end Friday, December 6, 2019. All producers MUST make application for this program through their local FSA office by close of business December 6. Late-filed application provisions do not exist for this program.
MFP is a USDA program to assist farmers suffering from damages due to unjustified trade retaliation from foreign nations. Through MFP, USDA may provide up to $14.5 billion in direct payments to impacted producers, part of a broader trade relief package announced in late July. Payments were projected to be made in three tranches. The first tranche of 50% of the of the total expected payments has been made to producer who have already made application. A second tranche of 25% was just announced and is projected to be made the week of November 25. A third payment tranche is still possible in early January.
MFP payments are being made to producers of certain non-specialty and specialty crops as well as dairy and hog producers. MFP assistance for 2019 crops is based on a single county payment rate multiplied by a farm's total plantings to the MFP-eligible crops in aggregate in 2019. Those per acre payments are not dependent on which of those crops are planted in 2019. A producer's total payment-eligible plantings cannot exceed total 2018 plantings. View payment rates by county.
Non-Specialty Crops
MFP payments will be made to producers of alfalfa hay, barley, canola, corn, crambe, dried beans, dry peas, extra-long staple cotton, flaxseed, lentils, long grain and medium grain rice, millet, mustard seed, oats, peanuts, rapeseed, rye, safflower, sesame seed, small and large chickpeas, sorghum, soybeans, sunflower seed, temperate japonica rice, triticale, upland cotton, and wheat.
Dairy and Hogs
Dairy producers who were in business as of June 1, 2019, will receive a per hundredweight payment on production history, and hog producers will receive a payment based on the number of live hogs owned on a day selected by the producer between April 1 and May 15, 2019.
Specialty Crops
MFP payments will also be made to producers of almonds, cranberries, cultivated ginseng, fresh grapes, fresh sweet cherries, hazelnuts, macadamia nuts, pecans, pistachios, and walnuts. Each specialty crop will receive a payment based on 2019 acres of fruit or nut bearing plants, or in the case of ginseng, based on harvested acres in 2019.
More Information
MFP payments are limited to a combined $250,000 for non-specialty crops per person or legal entity. MFP payments are also limited to a combined $250,000 for dairy and hog producers and a combined $250,000 for specialty crop producers. However, no applicant can receive more than $500,000. Eligible applicants must also have an average adjusted gross income (AGI) for tax years 2015, 2016, and 2017 of less than $900,000, or 75 percent of the person's or legal entity's average AGI for those tax years must have been derived from farming and ranching. Applicants must also comply with the provisions of the Highly Erodible Land and Wetland Conservation regulations.
More information can be found on farmers.gov/mfp, including payment information and a program application.
Farm Financial Skills Workshop for Kansas Ag Women
K-State Research and Extension recognizes the financial stress that farmers and ranchers are experiencing due to low commodity prices and high input costs. More than ever, financial management of the operation is critical to long-term sustainability. Beginning January 15, KSRE is offering a 4-part series of weekly evening workshops for Kansas women in agriculture at 31 different locations across the state. Kansas women should register online by December 31 at https://www.agmanager.info/events/farm-financial-skills-kansas-women-agriculture.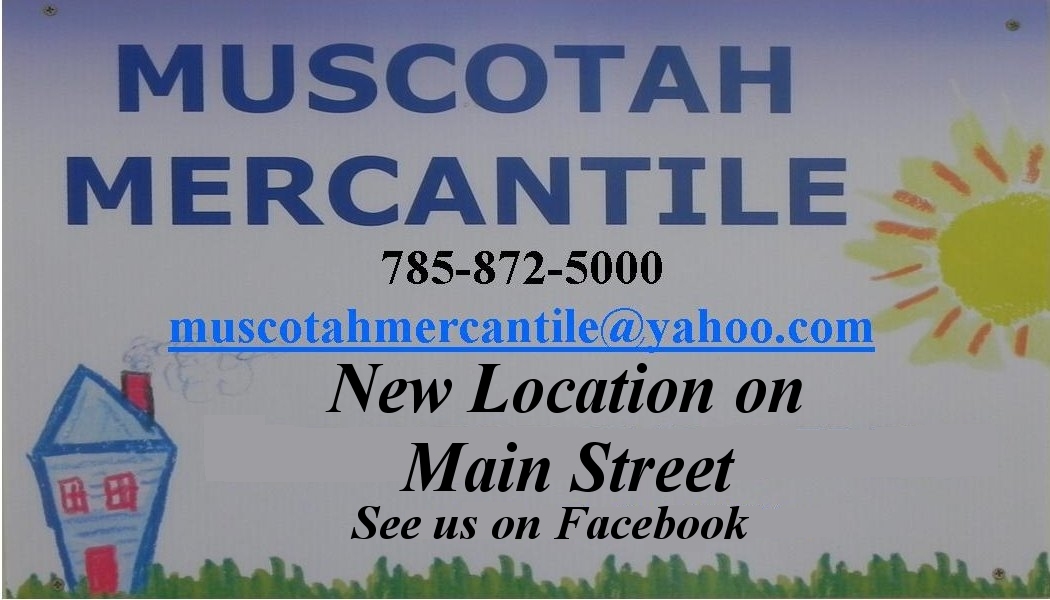 This workshop series will teach principles of recordkeeping to develop a balance sheet, income statement and a cash flow statement. Participants will work with a case farm to do performance analysis and understand how these statements can help with management decisions. The program will be a combination of broadcasted keynote speakers, local speakers, and facilitators to assist in completing the hands-on activities. The goal is for participants to acquire financial management skills they can apply directly to their farming or ranching operations.
On-Farm Commodity Storage Loans Available to Producers
FSA's Farm Storage Facility Loan (FSFL) program provides low-interest financing to producers to build or upgrade storage facilities and to purchase portable (new or used) structures, equipment and storage and handling trucks.
The low-interest funds can be used to build or upgrade permanent facilities to store commodities. Eligible commodities include corn, grain sorghum, rice, soybeans, oats, peanuts, wheat, barley, minor oilseeds harvested as whole grain, pulse crops (lentils, chickpeas and dry peas), hay, honey, renewable biomass, fruits, nuts and vegetables for cold storage facilities, floriculture, hops, maple sap, rye, milk, cheese, butter, yogurt, meat and poultry (unprocessed), eggs, and aquaculture (excluding systems that maintain live animals through uptake and discharge of water). Qualified facilities include grain bins, hay barns and cold storage facilities for eligible commodities.
Loans up to $100,000 can be secured by a promissory note/security agreement. Loans exceeding $100,000 require additional security.
Producers do not need to demonstrate the lack of commercial credit availability to apply. The loans are designed to assist a diverse range of farming operations, including small and mid-sized businesses, new farmers, operations supplying local food and farmers markets, non-traditional farm products, and underserved producers.
To learn more about the FSA Farm Storage Facility Loan, visit fsa.usda.gov/pricesupport or contact your local FSA county office.
Disaster Relief for Loss of On-Farm Stored Commodities
The U.S. Department of Agriculture (USDA) Farm Service Agency (FSA) now has a program available to eligible producers who lost stored commodities due to natural disaster in 2018 and/or 2019. The On-Farm Storage Loss Program (OFSLP) was authorized by the Additional Supplemental Appropriations for Disaster Relief Act of 2019.
Administered by FSA, OFSLP provides payments to eligible producers who suffered uncompensated losses of harvested commodities including grains, oilseeds, and hay stored in on-farm structures. For producers to receive payment, the losses must be directly related to an eligible disaster event such as hurricanes, floods, tornadoes, typhoons, volcanic activity, snowstorms, and wildfires that occurred during 2018 and/or 2019.
To be eligible for OFSLP, the farm storage structure must be located on the farm, not used for commercial storage, and would have, under normal circumstances, maintained the quality of the commodity. Commodities stored in warehouses are not eligible for OFSLP. Programs payments are made for the loss of the stored commodity and not for the loss of the structure itself.
Commodities eligible for OFSL include: barley, canola, chickpeas (large & small), corn, cotton, crambe, dry peas, flaxseed, grain sorghum, hay (alfalfa and all-hay), lentils, mustard seed, oats, peanuts, rapeseed, rice, safflower seed, sesame seed, soybeans, sunflower seed and wheat.
FSA uses a national payment rate per commodity which is based on market or harvest prices. Payments will be calculated using a 75 percent factored FSA payment rate multiplied by the quantity lost while stored. OFSLP has a payment limitation of $125,000 per entity. Adjusted Gross Income (AGI) does not apply to OFSLP and an acreage report is not required for this program.
For specific commodity payment rates, to submit an application, or for additional program information, contact your local USDA Service Center.
Producers Encouraged to Consider NAP Risk Protection Coverage
Crop Sales Deadlines Approaching
The Farm Service Agency encourages producers to examine available USDA crop risk protection options, including federal crop insurance and Noninsured Crop Disaster Assistance Program (NAP) coverage, before the applicable crop sales deadline. For Kansas, upcoming crop sales deadlines are:
December 1: perennial forage crops; fruits and vegetable including fruit trees, berries, grapes, asparagus; honey; spring oats for graze/forage; teff January 1: apples and pears
Producers are reminded that crops not covered by insurance may be eligible for NAP. Beginning, underserved and limited resource farmers are now eligible for free catastrophic level coverage.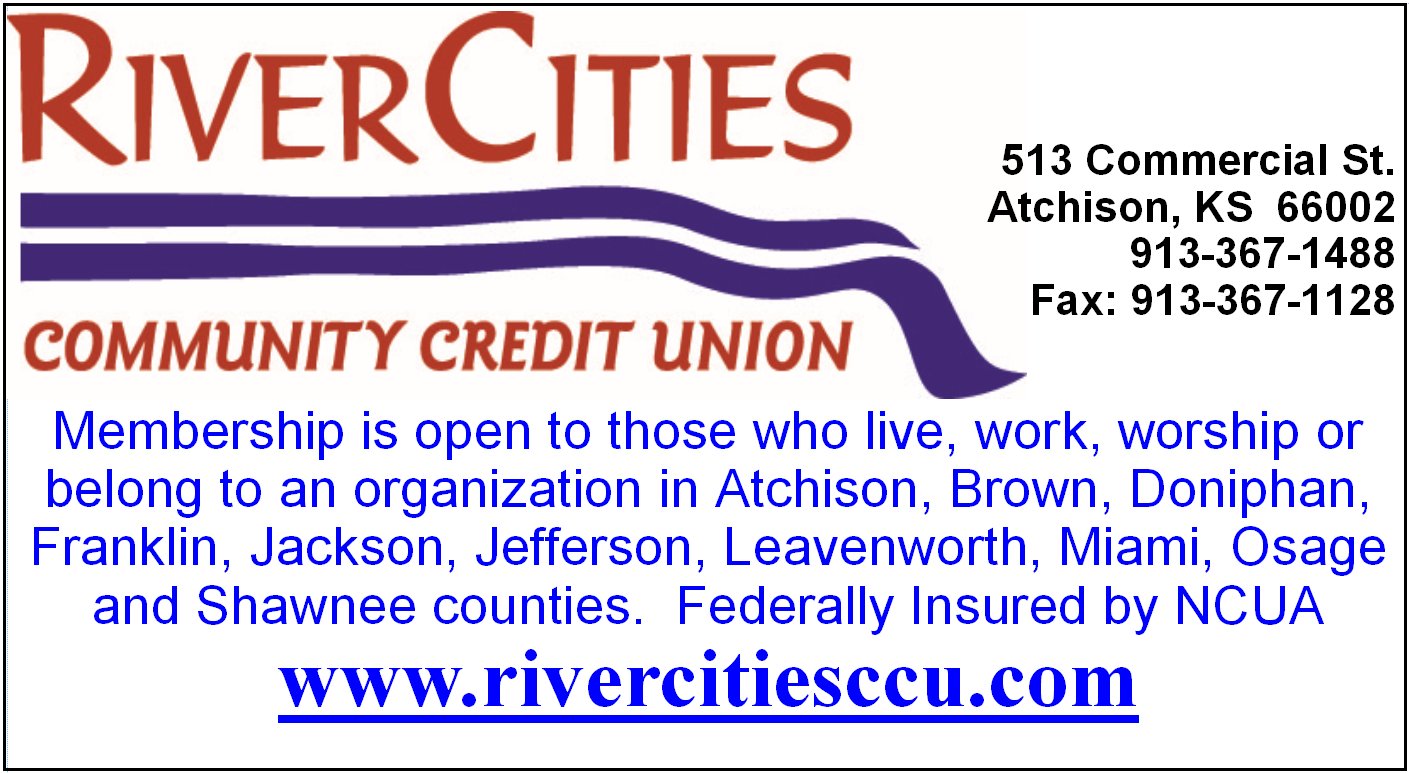 Federal crop insurance covers crop losses from natural adversities such as drought, hail and excessive moisture. NAP covers losses from natural disasters on crops for which no permanent federal crop insurance program is available, including perennial grass forage and grazing crops, fruits, vegetables, mushrooms, floriculture, ornamental nursery, aquaculture, turf grass, ginseng, honey, syrup, bioenergy, and industrial crops.
Producers can determine if crops are eligible for federal crop insurance or NAP by visiting https://webapp.rma.usda.gov/apps/ActuarialInformationBrowser2018/CropCriteria.aspx.
The 2018 Farm Bill reinstates higher levels of coverage, from 50 to 65 percent of expected production in 5 percent increments, at 100 percent of the average market price. Producers of organics and crops marketed directly to consumers also may exercise the "buy-up" option to obtain NAP coverage of 100 percent of the average market price at the coverage levels of between 50 and 65 percent of expected production. NAP basic coverage is available at 55 percent of the average market price for crop losses that exceed 50 percent of expected production.
For all coverage levels, the NAP service fee is the lesser of $325 per crop or $825 per producer per county, not to exceed a total of $1,950 for a producer with farming interests in multiple counties.
Deadlines for coverage vary by state and crop. To learn more about NAP visit www.fsa.usda.gov/nap or contact your local USDA Service Center.
Federal crop insurance coverage is sold and delivered solely through private insurance agents. Agent lists are available at all USDA Service Centers or at USDA's online Agent Locator: http://prodwebnlb.rma.usda.gov/apps/AgentLocator/#. Producers can use the USDA Cost Estimator, https://ewebapp.rma.usda.gov/apps/costestimator/Default.aspx, to predict insurance premium costs.
2019 County Committee Elections Occurring Now
Voting is now open for the USDA's Farm Service Agency County Committees nationwide. Each county has a seat open in at least one specific Local Administrative Area. If you are an eligible voter in this LAA, you are strongly encouraged to complete and return the ballot you received in the mail recently. It is important that every eligible producer participate in these elections because FSA county committees are a link between the agricultural community and the USDA.
County committee members are a critical component of FSA operations. Committees should be comprised of members who reflect the diversity of producers involved in production agriculture. This means that producers representing underserved groups or communities should be on the committee to speak on behalf of their constituency.
Underserved producers are beginning, women and other minority farmers and ranchers and landowners and/or operators who have limited resources. Other minority groups including Native American and Alaska Natives; persons under the poverty level, and persons that have disabilities are also considered underserved.
The last day to return completed ballots to your county FSA office is Dec. 2, 2019. More information on county committees can be found on the FSA website at fsa.usda.gov/elections or at a local USDA Service Center.
USDA Announces Streamlined Guaranteed Loans and Additional Lender Category for Small-Scale Operators
Options Help More Beginning, Small and Urban Producers Gain Access to Credit
Producers can apply for a streamlined version of USDA guaranteed loans, which are tailored for smaller scale farms and urban producers. The program, called EZ Guarantee Loans, uses a simplified application process to help beginning, small, underserved and family farmers and ranchers apply for loans of up to $100,000 from USDA-approved lenders to purchase farmland or finance agricultural operations.
A new category of lenders will join traditional lenders, such as banks and credit unions, in offering USDA EZ Guarantee Loans. Microlenders, which include Community Development Financial Institutions and Rural Rehabilitation Corporations, will be able to offer their customers up to $50,000 of EZ Guaranteed Loans, helping to reach urban areas and underserved producers. Banks, credit unions and other traditional USDA-approved lenders, can offer customers up to $100,000 to help with agricultural operation costs.
EZ Guarantee Loans offer low interest rates and terms up to seven years for financing operating expenses and 40 years for financing the purchase of farm real estate. USDA-approved lenders can issue these loans with the Farm Service Agency (FSA) guaranteeing the loan up to 95 percent.
More information about the available types of FSA farm loans can be found at www.fsa.usda.gov/farmloans or by contacting your local FSA office.
Kansas Elevator and Feed Mill Operators
Can Attend Feed & Grain LIVE 2020
FORT ATKINSON, Wisconsin, November 17, 2019 – More than 500 Kansas grain elevator owners and approximately 200 feed mill operators can attend Feed & Grain LIVE 2020. The nationwide educational conference for feed and grain professionals is drawing registrants from around the region. It takes place February 5, 6 and 7, at Prairie Meadows Casino Hotel near Des Moines, Iowa. Full details are available at live.feedandgrain.com.
"Feed & Grain LIVE features a unique presentation and trade show format that was developed with attendee and exhibitor input," Elise Schafer, editor of Feed & Grain, says. "This helps us develop a program that delivers the latest about our industry, such as African swine fever, grain entrapment and electrical safety."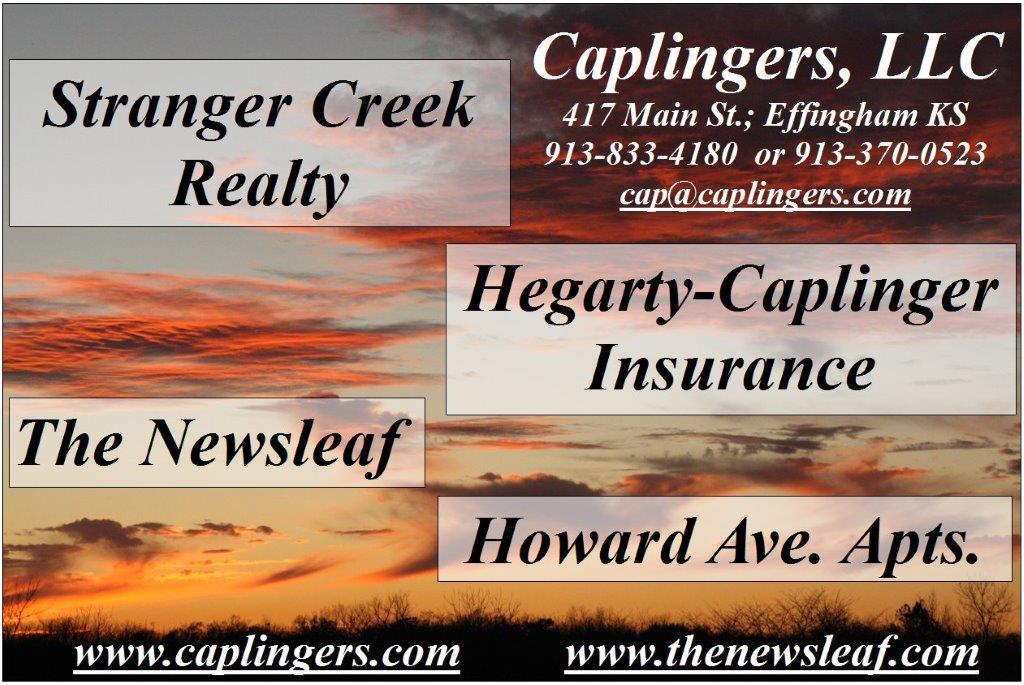 The information-packed program kicks off at 3:00 p.m. February 5 with a new twist on the annual mycotoxin testing workshop. Sponsored by Charm Sciences Inc., it offers a 2020 mycotoxin outlook presented by Erin Bowers, associate scientist with Iowa State University. Participants will then take part in a hands-on session that helps them hone testing skills using ROSA lateral flow tests. The workshop is free, but seating is limited. Early registration is recommended.
A second workshop option is Grain Entrapment: A Live Safety Demonstration, led by Jeffrey D. Decker, president, Decker Consulting and Investigations, Inc. The Pneumat Systems, Inc.-sponsored workshop provides a hands-on experience with a grain rescue tube, demonstrates what the forces of grain feel like on the body in an entrapment, and covers the use of lifelines in grain bins. Certificates of completion will be awarded afterward and the cost is $50.
Day 2 starts with a panel discussion headlined by top industry professionals from Cooperative Farmers Elevator, Mountaire Farms and New Fashion Pork will share how their businesses have changed since being featured Feed & Grain magazine.
Educational sessions and their presenters include:
· Analyzing an Epidemic: African Swine Fever – Michael Nepveux, economist with the American Farm Bureau Federation
· Understanding NEC and Combustible Dust – Thaddeus Seydel, Knoblesdorff Enterprises
· How to Manage Different Generations of Employees – Lindsay Calvert, Iowa Corn Growers Association
· Delivering Quality Customer Service – Dr. John Foltz, The Ohio State University
Constance Cullman, CEO and president-elect of the American Feed Industry Association, headlines the final day with an update on political happenings and how the 2020 presidential election will affect the feed industry.
"LIVE continues to grow and improve," says Arlette Sambs, publisher of Feed & Grain. "Our new grain entrapment workshop and updated mycotoxin testing workshop offer exceptional hands-on training opportunities. Plus, our educational sessions address a number of timely industry issues and give attendees information they can put to work immediately."
Peer-to-peer networking during two evening receptions in the trade show encourages attendees, exhibitors and speakers to get better acquainted. Cash prizes are also offered.
Same great location
Prairie Meadows Casino Hotel in the Des Moines metro is once again the site for LIVE. Its central location is an easy drive from surrounding states. Complimentary shuttle service from Des Moines International Airport is available for those arriving by air.
Sambs and Schafer encourage mill owners and managers to invite key personnel in their companies to attend, especially those ascending to management-level positions.
IDEAg Group LLC delivers an optimal experience to attendees, exhibitors and industry thought leaders in the agricultural market. Through its established farm show events and Feed & Grain magazine, the IDEAg Group is dedicated to bringing interactive, content-rich, high-value events to the marketplace, connecting top-level producers to providers across the country. The IDEAg Group offers interactive events, publications and media products that are produced "For Agriculture. By Agriculture."
Above an attendee and exhibitor visit during Feed and Grain LIVE 2019. Registration for LIVE 2020 can be completed at live.feedandgrain.com.
WILDLIFE AND PARKS REPORTS
Deer Firearm Season Begins December 4th
Purchase your hunting license online, which is required in addition to your deer permit, and get ready for one of the most anticipated opening days of the year! Kansas' firearm deer season runs from December 4 through December 15, 2019.
Find everything you need to get ready for a successful hunt at ksoutdoors.com, including license information, regulation brochures and the Kansas Hunting Atlas, which includes maps of more than 1.5 million acres of public hunting areas.
Innovative Efforts of Fisheries Staff Surge Bass Populations
PRATT ­– A revolutionary fish stocking program by the Kansas Department of Wildlife, Parks and Tourism (KDWPT) has largemouth bass thriving in waters nearly void of America's highest-profile fish not long ago, and Kansas bass anglers are taking notice.
"The early-spawn program is a real game-changer for bass fishing," said Steve Hausler, a 50-year bass angler of Ellis and officer in bass clubs on the state and local level. "This is one of the few times man has figured out how to do something better than nature. It's really turned things around."
KDWPT's early-spawn bass program "tricks" hatchery brood fish to spawn up to 60 days earlier than normal when in the wild. The added time gives young stocked bass the chance to grow to a size that can survive a Kansas winter.
Now, the number of federal reservoirs with "good" or "excellent" largemouth fishing by KDWPT criteria has doubled in the last decade. It's just one of several programs currently improving Kansas fishing opportunities.
"It's been all-hands-on-deck to get these programs going, and so successful," said Doug Nygren, Fisheries Division director for KDWPT. "Credit needs to go to a lot of different people." Nygren added lake biologists, hatchery staff and private conservation and angling groups as making major contributions.
Early-spawn bass program
Despite intensive stocking programs in the past, many Kansas reservoirs maintained relatively poor largemouth bass populations for decades. It wasn't until recent years, when KDWPT fisheries biologists began taking an even more critical look at the situation that the limiting factors were identified.

"The problem was our young bass weren't big enough to make it through the winters because they weren't really big enough to take advantage of available food. Most were only 4 to 5 inches," said Nygren. "We learned if we could grow those fish to about 8 inches, their odds of survival were greatly improved."
Meade Fish Hatchery manager Jason Vajnar learned to manipulate water temperatures and light levels to trick February and March brood fish into thinking it was late May, stimulating the fish to spawn up to two months early.
"We're now stocking 1.5- to 2.5-inch bass before wild fish have even hatched," said Nygren, "And we're finding many more of our stocked bass now survive their first winter. After that, they're in good shape."
Now in its 10th year, the early-spawn bass program produces nearly 2 million fish annually, having a profound impact on angling quality. From 2005-2009, Kansas averaged four reservoirs with "good" or "excellent" rankings for largemouth bass. This year, nine reservoirs – Big Hill, Glen Elder, Kirwin, La Cygne, Milford, Perry, Sebelius, Webster and Wilson – all earned "good" or better ratings; and, more are expected to be added for 2020 and beyond.
"In some of these lakes, like Webster and Kirwin, probably every bass they have is an early-spawn hatchery fish. Bass were once almost non-existent in these areas and now they're two of the best bass lakes in the state," said Nygren. "We have other lakes coming on, too. Kanopolis never really had a bass fishery but it's pretty good, now."
Georgia cubes
Quality bass habitat is always a concern, especially in Kansas reservoirs where natural habitat, like submerged brush piles, can quickly deteriorate. That's why in 2015, Kansas biologists began experimenting with artificial habitat, sinking 4-foot cubes made of PVC pipe, interlaced with flexible sewer pipe, into lakes and reservoirs. As expected when they were invented in Georgia, the "Georgia cubes" instantly attracted Kansas bass and consequently, bass anglers.
Submerged in prime locations, the cubes are sometimes placed in clusters of up to 20 or more – configurations fisheries biologists refer to as "fish cities." The clusters – which can quickly introduce a significant amount of habitat in areas previously void of underwater structures – are expected to pay dividends for decades to come.
There are currently more than 2,000 cubes attracting fish in KDWPT-managed waters, with more being added every year. Anglers can obtain precise GPS coordinates for every cube/cluster at ksoutdoors.com/Fishing/Fishing-Reports.
Financing, constructing and placing the cubes wouldn't have been possible without the support of area bass clubs, lake organizations and even Boy Scout troops interested in improving their local waters.
"B.A.S.S. Nation has been challenging local clubs to get involved in local projects. These cubes are perfect," said Hausler. "They're so easy to build and we can get three or four on a bass boat, take them out and place them. They've been a great way to get anglers involved."
Though highly successful, artificial fish habitat won't completely replace natural structures, as many fisheries biologists still see benefits in sinking cedar brush piles and planting dense water willows in shallow areas.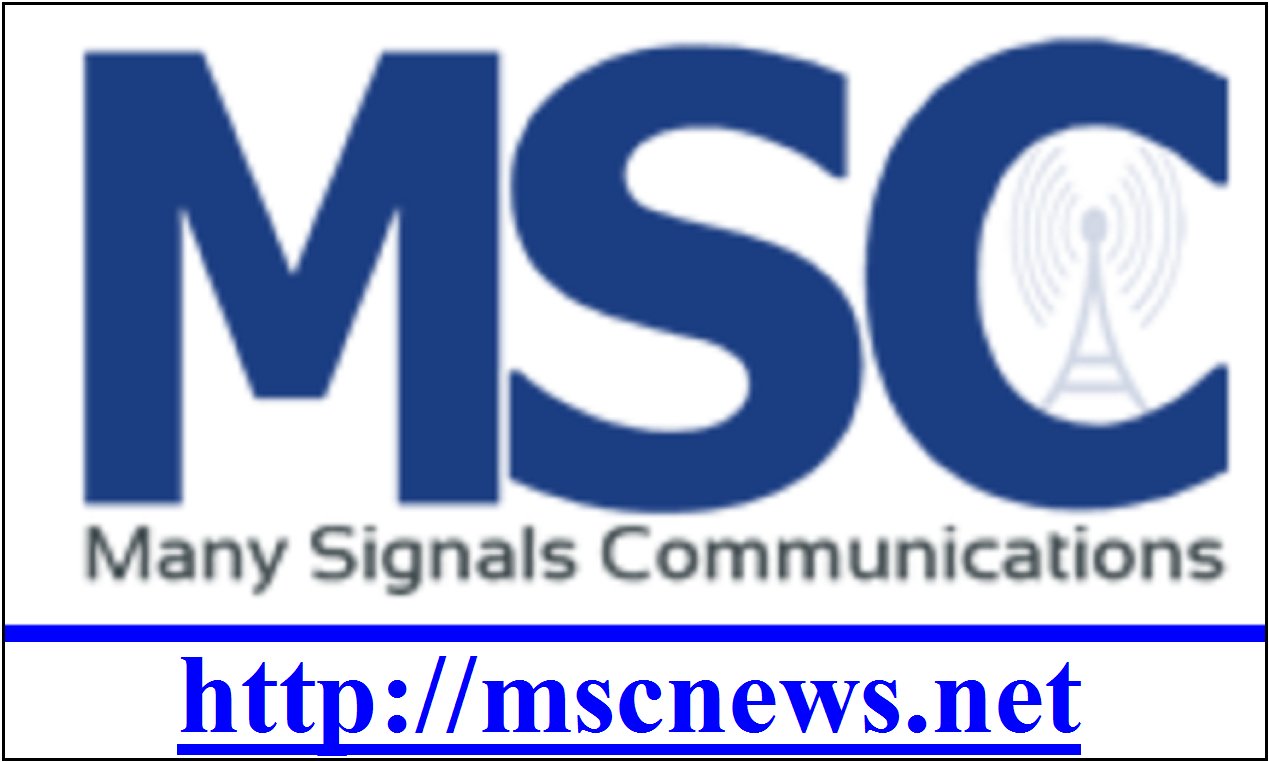 But the progressive thinking of KDWPT Fisheries staff doesn't stop at habitat. Strides are also being made in the way of revitalizing forage fish populations in lakes and reservoirs in need. Threadfin shad have been successfully introduced at Horsethief Reservoir instead of common gizzard shad, a species which could have quickly overpopulated the 450-acre lake.
Add to the mix newly-flooded habitat created by this year's heavy rains, and these great programs become even better.
"It's kind of a perfect set up," said Nygren. "We should be experiencing some really great fishing in Kansas the next several years."
For more on fishing in Kansas, and to download an electronic version of the 2019 Kansas Fishing Regulations Summary, visit ksoutdoors.com/Fishing.
HISTORY IS FUN ~ Robert & Helen Caplinger
Old news from the 1939 Issues of Effingham New Leaf
HISTORY FROM OBITUARY OF W. F. HENRY. "William F. Henry, 74, died Tuesday morning, September 19, 939.
"Mr. Henry was born at Walkertown, Ind., April 24, 1865. When three years old, he came with his parents to Kansas and located in this vicinity.
"On New Year's Day in 1887, he married Miss Bette Davis and the family lived on their present farm 2 1/2 miles northwest of Nortonville, 47 years.
"Mr. Henry is survived by his wife, three children, Raymond and James Henry, of Nortonville, and Mrs. Rolly Freeland, Effingham; two brothers, John Henry, Atchison, and H. E. Henry, Nortonville; two sisters, Mrs. May Kenyon and Mrs. Clara Landrum, both of Los Angeles, Calif."
HISTORY FROM OBITUARY OF MRS. M. J. HINES. "Mrs. M. J. Hines, of Lancaster, died Wednesday evening at her home.
"Millie Kaiser was born at Alexandria, Ill., Sept. 13, 1870. She came to Kansas as a bride in 1891. After living in Atchison three years, Mr. and Mrs. Hines moved to the farm that has since been their home.
"Her untimely death leaves a broken family, consisting of her husband, one of the most prominent farmers in Atchison County, to whom she had always been an assistant; two daughters, Mrs. Leonard Cresse, Kansas City, and Mrs. Louis Graner, Lancaster; two sons S. K. Hines and Frank Hines, both of Lancaster; two
sisters, Mrs. Emma Snyder and Miss Katherine Kaiser, both of Alexandria, Ill."
BIRTH ANNOUNCEMENT IN NEW LEAF OCT. 6, 1939. "A son, Lonl Rex was born Tuesday Sept. 26, at the Horton Hospital to Mr., and Mrs. Edmund Stucker. Mrs. Stucker and baby were brought to their home Saturday where Mr. Stucker's mother, Mrs. Jesse Stucker is caring for them."
CORN HUSKING CONTEST. "Thursday, at the Joe Noll farm three miles south of Effingham, Herman Biddle, of Everest, who lives five miles north of Effingham, retained his crown as the champion corn husker of Atchison county by defeating nine other contestants in the annual contest by shucking 18 bushel and 16 pounds in 80 minutes. Second place went to Herman Schuele and 3rd to Hugh Grame and Herman Lange, Cummings."
HISTORY FROM OBITUARY OF MRS. PAUL SCHOLZ. "Mrs. Paul Scholz died Tuesday morning at the Horton Hospital.
"Matilda Myer was born March 29, 1888 on a farm west of Lancaster. She was married to Paul Scholz, April 29, 1915, and lived on a farm northwest of Lancaster since that time.
"Surviving are her husband, a daughter Donna, and two sons, Richard and Raymond; her parents Mr. and Mrs. Henry Myer, Lancaster; four sisters, Mrs. James Hildman, Nortonville; Mrs. Harry Shufflebarger, Mrs. Merrel Myers and Miss Bertha Myer, Lancaster; two brothers, George and Edward Myer, Lancaster."
REFLECTIONS OF WORLD WAR I. "Twenty-one years ago last Wednesday around 11 a.m., Mike Meador, Roy Happel, Dan Teare and Sylvester McDaniels were wounded on the battle fields, of France, and Joe Speer, of Muscotah, was killed. Mr. Meador says "I know just what those soldiers in Europe are going through now and no more of it for me.'"
TIGERS BEAT BLUE JAYS IN FINAL GAME OF SEASON. "One of the season's biggest upset by high school football occurred last Friday when the highly favored Sabetha Blue Jays went down to defeat at the hands of the Effingham Tigers by a score of 7 to 0. The game was played at Effingham.
"Seniors playing their last game for their school were: Wendell Rupp and Bill Church, ends; Edgar McNeill, Joe Rice and Milton Law, tackles; Bob Hulings, guard; Bill Gibson, Dale Gechter and John Gerety, backs. Edwin Flory, guard, and Sam Bailey, a back who are also seniors on the first team did not see action on account of injuries."
LANGE - BUTTRON WEDDING. "At the Methodist parsonage in Effingham, Friday, two of the nicest young people of this section were united in marriage by Rev. Phonce Mitchell when LaVerne Lange, daughter of Mr. and Mrs. Wm Lange of Huron, and Karl Buttron, son of Mr. and Mrs. Ed Buttron, Sr., of Lancaster, became husband and wife.
"After the ceremony Mr. and Mrs. Edward Buttron, Jr. were on hand to give them a shower of rice.
"The bride and groom will occupy the Buttron farm home where Mr. and Mrs. Ed Buttron, Jr., are living, while the latter couple will move to the farm home of his parents. The elder Mr. and Mrs. Buttron will move to a new home now being built."
IT HAPPENED AGAIN. "Four years ago during the same week, daughters were born to Mrs. John Pinder and Mrs. Wm. Stutz, sisters, at the Atchison hospital. Last week Mrs. Pinder and Mrs. Stutz again were at the hospital, Mrs. Pinder becoming a mother of a second daughter and Mrs. Stutz a son." (Ed. Note. These last mentioned children were Carolyn Pinder and Leroy Stutz.)(The Nov. 24, 1939 issue)
HISTORY FROM THE OBITUARY OF WM. ALLAN MEADOR. "Wm Allan Meador passed away at his home in Effingham, Monday, Nov. 20, 1939, one day before his 83rd birthday, since he was born Nov. 21, 1859.
"Mr. Meador's birthplace was Union, Monroe County, West Virginia.
"His parents died when he was only 7 years old, leaving the family of nine children who were scattered over the United States. The only ones Mr. Meador could locate were a sister who passed away a few years ago and a brother, 87 years old, who lives at Weber, Kans.
"In 1879 he was united in marriage to Miss Laura Broyles. To this union two children, Ross Meador, of Effingham, and Mrs. Jack Ryan, deceased. The mother passed away 53 years ago in Virginia, when the daughter was born. The daughter died nineteen years later. Her remains are interred in the Pleasant Grove cemetery.
"February 2, 1888, at Union, he married Miss Melinda Smith. Shortly after their marriage, they came to Kansas and for 5 years, Mr. Meador was employed by Joe Symns, on a farm near Bendena.
"Forty-three years ago the family moved to Effingham and Mr. Meador ran a livery barn where the McPhilimy Jewelry store is now located and the family lived in rooms above. The livery barn and other business houses along that street were burned, so Mr. Meador returned to farming in the Noffsinger and No. 60 districts.
"Twenty-two years ago, he purchased the property now owned by Verne Cox, and moved to town, selling that property to buy the house now occupied by the Rev. and Mrs. Nelson. It was here he and his beloved wife lived when she became an invalid and it was this home that she died.
"For two years over the protest of his children, he lived alone until Sept. 1937 when he was united in marriage to Mrs. Florence Evans and the two lonely elderly people enjoyed each other's company.
"Besides his wife and son Ross, other survivors are a daughter, Mrs. Doug Mick and son, Clarence of Effingham; Wm Meador, of Troy; Joe, Hiawatha; Edgar, St. Joe. Jesse died in May 1939."
CLASSIFIED ADS
German Shorthair puppy's for sale: 10 week old - Born 8/14/19 - 4 rounds of wormer 1st round of shots. Parents on site and are good hunters. No Papers! $300.00 Call 913-370-0436
"GUESS WHO"
LAST WEEK
Last week's photo was a photo of John Gigstad
Problems with this web site contact cap@thenewsleaf.com Last updated 11-19-2019
<![if !vml]>
<![endif]>