You are our Visitor
The August 21, 2018 Edition
of
The Newsleaf
Vol. 15 Issue 33
BETWEEN THE ISSUES
QUOTES
Everyone is in awe of the lion tamer in a cage with half a dozen lions-everyone but a school bus driver.
FRONT PAGE
Lynn Jenkins Makes Stop at Mercantile
Monday afternoon, Congresswoman Lynn Jenkins stopped in at the Muscotah Mercantile to meet some of her local supporters. She announced earlier in her present term that she would not be seeking reelection to her congressional seat this election cycle.
She has been taking advantage of the recess to travel around her district and tell everyone how much she appreciated serving the 2nd District these last ten years. Prior to that position, she served the public at a state level for another ten years.
A little over two dozen folks were at the Mercantile and joined together to thank her for her years of service and have some ice cream and brownies.
Just Heard Today Some Bad News
The Slippery Pig has closed its doors. A Facebook post at 8:51 AM today contained the following message: "It has been a long few days, and in no way was this an easy decision. But, we are closing as of today. Not a decision we wanted to make, but see no other choice. Thank you for the support, there has been so much love from so many from the beginning. It was truly an honor being a part of something like that, and was an experience we will never forget!"
ALL AROUND US
MATURING THROUGH LOSS, GRIEF, AND MOURNING
Becker-Dyer-Stanton & O'Trimble Funeral Homes announce the dates of the annual support group Tuedays 6:30-8:30 pm on October 2, 9, 16 and 23. Located at 800 Kansas Avenue; Atchison, Kansas Phone . For more information call: 913 367 4754
Pedal Pull-2018 Results
It was a great day as the pedal pullers gathered to compete at the Atchison County Fair on Thursday, August 9. The Pedal Pull tractors were provided by Keith Olson and was sponsored by the Atchison County Farm Bureau Association. Each participant received a coupon from Farm Bureau and a money reward from Bob Chew. The winners received a pedal pull shirt from Farm Bureau.
10 and 11 years old –pulling 225 pounds - 1st Henry Tomas, 2nd Emily Klingele, 3rd Truman Taliaferro
8 and 9 yrs old- pulling 175 pounds - 1st Evan Falk, 2nd Elijah Webb, 3rd Cheyenne Cummings
6 and 7 yrs old- pulling 125 pounds - 1st Augie Neill, 2nd- Dean Cummins, 3rd Cody Fassnacht
5yrs and younger –pulling 25 pounds - 1st Isaac Klingele, 2nd- Zane Steltenpohl, 3rd- Rory Henderson
50th REUNION
The ACCHS class of 1968 held their 50th class reunion Friday evening, August 10th at Cedar Ridge. Some of the classmates also met on Saturday night the 11th at the Effingham fair for an evening of visiting.
Pictured: Sitting on rock: left to right, Steve Coder, David Royer, Clinton Courtney, First row: Gwen (Mathias) Wood, Karen (Hundley) Neil, Alvera (Weishaar) Lee, Diann (Boldridge) Smith, Jane (Kirkham) Wessel, Patty (Kurtz) Wilson, Janice (Gilliland) Heusi, Ellie (Hall) Norton, Monica (Besinger) Donaldson, Susie (Sewell) Crossland, Susan (Lockwood) Higley, Myrna Mcconnaughey. Second row: Joan (Kidwell) Ray, Larry Lockwood, Rosalie (Vanderweide) Griffin, Steve Meerpohl, Lee Torkelson, Richard Garrett, Clifford Courtney, Jerry Lewman, Kathy (Thorne) Harrison, Janis (Roloff) Falk, Barbara (Nottingham) Bopp. Back row: Perry Garten, Richard Clem, Sandra (Mowery) Elliott, Dave Hansen, Jim Handke, Roger Gill, Mike Farrell.
Aerial Photographs
Jimmie McDermed shared some photos with us that he took with his drone during the fair. Thanks Jimmie.
USD 377 SCHOOL NEWS
Atchison County FFA receives Living to Serve Grant from National FFA Organization.
INDIANAPOLIS (16, August, 2018/National FFA Organization) – The Atchison County FFA chapter in Effingham, KS has been awarded a Yearlong Living to Serve Grant in the amount of $2,646. The nationwide program provides grant money to local FFA chapters to support yearlong service-learning projects that address needs related to community safety; environmental responsibility; hunger, health and nutrition; and community engagement.
The Atchison County FFA plans to help address the need of replacing the historical community signs around Atchison county. Students research the historical importance of each location and develop a sign to inform the community of its rich historical value.
The program provided over $300,000 to FFA chapters in 33 states. The 2018-2019 Yearlong Living to Serve Grants are sponsored by CoBank, CSX, Tractor Supply Company, Cargill, Domino's, Elanco and Sealed Air. For more information and a complete listing of sponsors, visit FFA.org/livingtoserve.
The National FFA Organization provides leadership, personal growth and career success training through agricultural education to 653,359 student members who belong to one of 8,568 local FFA chapters throughout the U.S., Puerto Rico and the U.S. Virgin Islands.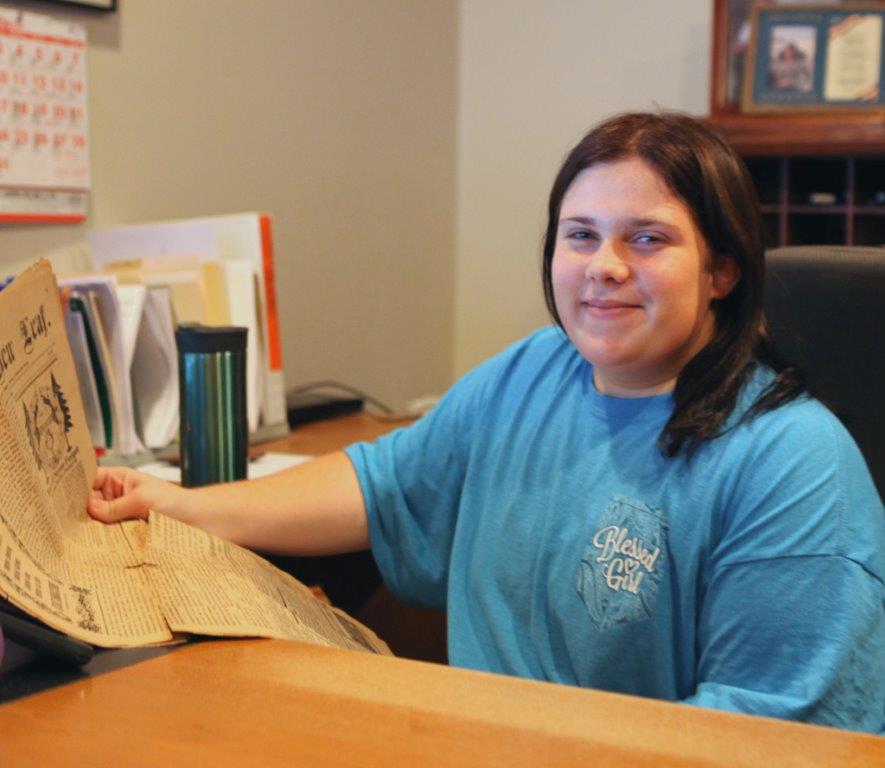 Tiger Talk ~ MaKaea Forbes
Welcome back Tigers! What a great summer we had. I personally was able to take a road trip with my family. It was a great time to sit next to my siblings and just chat. The Atchison County Fair was last week and I still feel stuffed from all the great food they served. I have to admit; the baked potatoes are my favorite but the famous 4-H beef burgers are pretty good too. I asked seventh grader Hunter Flint if he did anything exciting and he said, "no, I just stayed home." I asked seventh grader Lauren Courter who stated, "we went on a float trip in Missouri." That would be so awesome.
Monday was the first day back for all school employees. I heard my mother grumble about getting up so early. Then she said to me, "just wait, you'll be up early on the first day." It gave me a chuckle.
Tuesday staff continued with their meetings. The Atchison County Sheriff's department came in to teach the staff about Active Shooters in school, ALICE training. Alice stands for Alert, Lockdown, Inform, County and Evacuate. It really is a sad world in which we now have to train for this. I am glad our district provides this training and I hope we never ever have to use the training unless it is just for a drill.
Thursday was the first day back for students. I'm not going to lie, I shed a little tear when my mom took my "Last First Day of School" photo. Although I am excited for my senior year, I really don't want this year to be the end. There are plenty of new faces in our district including students and staff. I asked freshman Lily Smith about entering her first year of high school which she replied, "eh, I'm not looking forward to anything specific." Freshman Alieta Cluck is excited about her freshman year stating, "I'm looking forward to getting good grades."
Friday… the first Friday of the school year. Not much going on except for practices that continued after school.
This year I would like to start "Senior Spotlight" in which I'll highlight special moments with each senior. This week we will highlight seniors Talen Burge and Allison Lowe.
Talen's nickname is Talie or Tal. He doesn't play any sports. His favorite color is blue. His favorite food is steak. His funniest high school moment is the day he almost passed out. Mrs. Hughes has been his favorite teacher. Talen plans on getting a welding job after high school. I asked Talen if he could leave one personal item for an underclassman, who and what would it be. Talen states, "my words of wisdom and I'd leave it to Caleb Snyder."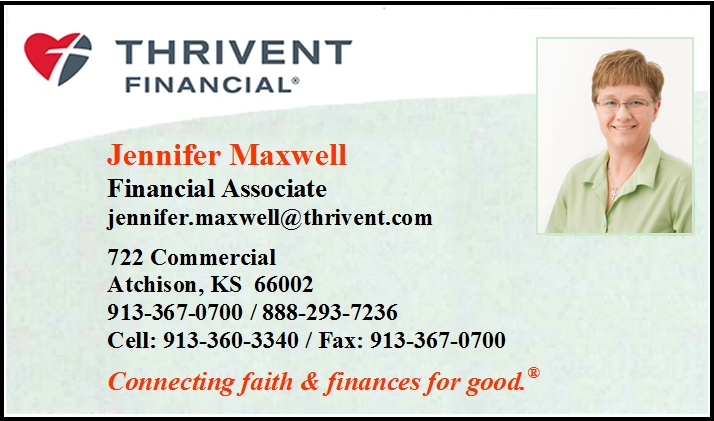 Allison's nickname is Allie Cat. Allison is not active in any sports. Her favorite food is "all types." Her favorite colors are purple and pink. Allison's favorite teacher is Mrs. Eckert. Allison is looking forward to "getting out of here!" She plans on getting her nursing degree after high school. When asked to choose one personal item to leave to an underclassman, she replied, "making everything count to Alieta Cluck."
Welcome back USD #377. That's a wrap for this week Tiger fans!
MUSCOTAH NEWS ~ Susan Higley
Muscotah Outreach met Monday night, August 13th to plan their annual Senior Citizens Supper. Present were Deanna Higley, Margaret Jacobs, Judy Green, Dolly Wilson, Debbie Liggatt, C.J. Hanson and Susan Higley. The date for the supper will be Saturday, September 22nd at 5 p.m. The meal will be furnished to honor our area citizens 50 and over. The menu will include fried chicken, salads, relishes, fruit cobblers and ice cream. It will be a night with good food and fellowship with friends and neighbors.
The Joe Tinker committee also met Monday night and approved the signing of two old time baseball teams to come for Joe Tinker Day in July 2019. One of the old time teams will be from Chicago. It is necessary to make the decision this early so they can get it included on their 2019 summer schedule. Present for the meeting were Jeff Hanson, C.J. Hanson, Ed Higley, Deanna Higley, Margaret Jacobs, Dolly Wilson, Debbie Liggatt, Judy Green and Susan Higley. More details will be made available later.
The rain has started and it is coming down so gently. It sounds like it will be sticking around for awhile with cooler temperatures this week. Keep it coming.
ATCHISON NEWS
Our 2018-19 season memberships are on sale now. Don't miss a show. I have attached a membership form for your convenience. You can purchase memberships online, by mail or call the office. Reservations for our season opener, "Little Shop of Horrors," are open now. Thanks for your continued support of Theatre Atchison.
Theatre Atchison, Inc.; 401 Santa Fe; Atchison, KS 66002 Business Office: 913-367-1647 - Box Office: 913-367-7469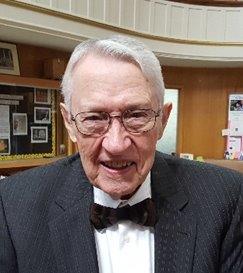 PRECIOUS PROMISES FROM A PERILOUS PIT ~ Jack Albright
"I waited and waited and waited for God. At last he looked; finally he listened. He lifted me out of the ditch, pulled me from deep mud. He stood me up on a solid rock to make sure I wouldn't slip. (PSALMS 40: 1,2 MSG)
I send these words to three special persons. I speak to the person who is standing beside a pit of destructive misery. To you I say stop. Back up. Think it over.
I speak to the person who is already standing in the quicksand of the miry pit of destruction. Get out while you can. God is reaching out his hand to pull you to safety and cleansing. Let God pull you to safety. Your efforts to free yourself will only sink you more deeply into the smothering quicksand of death.
I am placing myself in danger as I write these words because there is danger of slipping back into the pit. I find myself in a similar situation as a surgeon operating on a patient who has a contagious disease. MY wife's strong voice rings in my ears, "Jack stay out of the pit!"
I share a powerful lesson that came to me while I struggled in my pit.
My pit was not the care facility or room where I am. I did not come into a pit when I became a resident in long term care. I brought my pit with me. My pit is inside my mind and body. A staff member taught me this lesson when he said, "Jack when you came in here you were half dead. Now look at you. You are well and are ready to go home."
Now I speak to myself and to every reader when we are challenged by the daily changes we face as human beings. Our bodies grow weak and are constantly changing. Very seldom does our old body change for the better, but for the weaker and the worn.
When I look in the mirror and see a very old man with new wrinkles fighting old wrinkles for a place of prominence, I admit that I feel a pull toward the pit of self-pity.
But my salvation comes when I quickly run to the "rock that is higher
than I" and, the "Rock of Ages." I hear the words of the song: "The fire shall not hurt thee, it's only design, thy dross to consume and thy gold to refine."
And I remember the promises of Jesus, found in verses found in John 14:18-27 in (The New King Version) "I will not leave you orphaned. I'm coming back." Jesus answered and said to him, "If anyone loves Me, he will keep My word; and My Father will love him, and We will come to him and make Our home with him. He who does not love Me does not keep My words; and the word which you hear is not Mine but the Father's who sent Me. "These things I have spoken to you while being present with you. But the Helper, the Holy Spirit, whom the Father will send in My name, He will teach you all things, and bring to your remembrance all things that I said to you. Peace I leave with you, My peace I give to you; not as the world gives do I give to you. Let not your heart be troubled, neither let it be afraid."
Though seven-fold storm of thunder roll and shake this globe from pole to pole, no thundercloud shall daunt my face, for Jesus is my hiding place.
FROM PASTOR AL ~ Al Schirmacher
floater in God's eye
dissatisfied prodigal -
He will welcome back
(Luke 15)
Christian friend,
Knowing God's will is not an automatic.
King David wanted to build a temple for God. Good thought, good motivation, needed to be done.
His friend Nathan, the prophet, told him to go ahead. After all, God was with David, obviously blessing him.
That night God put the brakes on. It was NOT His will to have David build the temple.
There's a lesson here. Just because a person follows God, and just because his godly friends think something is a good idea, does not mean it is.
Do not presume. Rather, ask, and listen.
(I Chronicles 17)
The next time you wonder how in the world "that person" could be a Christian, consider....
Rahab
you know, the pagan prostitute....
who can be found in the line of David
and Jesus.
"In the same way, was not even Rahab the prostitute considered righteous for what she did when she gave lodging to the spies and sent them off in a different direction?" James 2:25 NIV (Story in Joshua 2)
Christian friend,
Holiness
"I am jealous for you with a godly jealousy. I promised you to one husband, to Christ, so that I might present you as a pure virgin to him." 2 Corinthians 11:2 NIV
I realize this is an unusual verse for a devotional.
Paul is sharing his pastoral heart's goal for the Corinthian church.
I hear him.
My enduring joy flows when believers walk in holy intimacy with their Lord.
My enduring pain is watching a Christian walk in careless sinfulness away from their Lord.
Whether the issue is as simple as consistent church attendance (Hebrews 10:25) & avoiding cursing (Ephesians 4:29) or as complex & devastating as sexual or substance addiction, I rejoice in victory & grieve over defeat.
As - if I understand scripture - does our Lord.
Brother or sister in Christ, walk in holiness today, and each day.
"Blessed are the pure in heart, for they shall see God."
"...without holiness no one will see the Lord."
LETTERS TO THE EDITOR
RE: Medical Lodge
Recently, I was talking to a friend who had signed a petition regarding Atchison Senior Village. As I spoke to her, it was clear she did not really know why she signed it other than someone got in her emotions, stirred her up and created anxiety. All with misleading or incorrect information. She was under the mistaken idea that the county owned facility was a safeguard for those who otherwise had no place to go. The opposite of that is actually true. ASV on occasion has declined services even when bed space was available and Medicalodge or other facilities then provided the needed care. She was concerned for the jobs of the employees at ASV. Again, county owned or otherwise, the facility will need employees. Their jobs are not at risk. It has often been the consensus that if privately owned, the pay would likely improve. Yes, Atchison County does provide other employee benefits including KPERS that are superior to what many private facilities may offer.
Then I was asked about the economic benefit to the County. This is about the stupidest thing I ever heard. You tell me how it is more of a benefit to have a taxpayer subsidized facility than one that pays property taxes. Both need employees, groceries and upkeep. The other local facilities do all that and pay taxes too. ASV operates with the help of tax dollars. It was reported that it costs taxpayers only about 10 grand a year. Really! Someone needs to spend more time doing their homework than spreading misinformation just to promote their own personal or political interests. Is this nonsense intentional or just a lack of being diligent and well informed. It used to be that the Co Clerk and Co Treasurer spent a small amount of time on related business. Now we have a county HR department that devotes a large percentage of its resources to ASV. Likewise we have an IT department that does the same. Medical records are electronic. Payroll and other software, costs proportionately more, because of the number of employees served. legal work, regardless if by the County Counselor or by staff representing insurance carriers comes at a cost, not all of which is within the operating budget of ASV but rather within the county general fund. Routine maintenance is taken care of by ASV staff or within the facility operating budget but there have been occasions, when the county general fund was tapped to assist with unforeseen expenses.
I am grateful that we have two Commissioners, Eric Noll and Bill Pohl, that are diligent in their duty, do the necessary homework and fact finding before making a decision. There is a long list of things counties are required to do by statue.
Operating a nursing care facility is not one of them. The last I knew, Atchison Co is one of only two or three counties in the state with a county owned facility. I was asked. Can't we just raise taxes?
Peggy House does an excellent job as administrator, especially with the business operation. We should not take her for granted, she may retire someday. You can check Commission minutes and easily learn that there were times in the past that both employees and residents were often less satisfied. This is certainly, not the first time selling the facility has been considered. That consideration has spanned decades. I am fairly certain the only reason it has not been sold before is because things have been more stable under the current Administrator, Peggy House.
The ethical question really is should we be using tax dollars to operate the facility. Should this facility have an unfair competitive advantage over Vintage Park, Medicalodge or other private facilities that pay taxes? If you really think so, then maybe we should be operating novelty stores, dental practices and hardware stores too. Personally, I prefer free enterprise. : am confident Commissioners Poll I and Noll, will make a decision that is in the best interests of Atchison County. I am equally confident they will be diligent in checking the reputation and quality of care offered by any potential buyers and working to ensure employees are treated fairly in any potential sale. Everyone involved needs to be just as diligent, do your homework and evaluate the facts rather than playing political games.
Former Atchison Co Commissioner, Jerry Madden, Effingham.
Technology Is The Application Of Knowledge ~ John Schlageck, KFB
The conversations are endless. Consumers want and some demand to know the origin, safety and nutrition contained in the food they eat or feed their families.
Little more than a decade ago, seemed like most people could give a hoot about their food. Heck, 20 years ago the only time the media paid any attention to food was to tell consumers when prices went up.
It's obvious farmers, ranchers and other people who want to sell food want to tell the public about their product. But are they being heard? Does their message resonate with today's savvy consumer?
Or is it being sidelined by well-funded, well-managed and strategically placed ads and social media?
During the last several years, agendas championed by some environmental groups have been less than kind to agriculture. Some have flooded the public with figures on soil losses, pesticide-related mishaps and alleged failed attempts at using pesticides to reduce infestation.
Technology has often been labeled the No. 1 environmental enemy. But here's the flip side of that coin and one agriculture must tell repeatedly – technology is our key to success.
For food producers, technology is viewed as the application of knowledge. As humans, we survive by adapting the environment to our needs.
Someone much wiser than me once said, minus technology, we would be just like other primates – confined to tropical regions and subject to extinction due to environmental changes. To survive, we must disturb the environment, conserve resources and continually create them.
Resources are made not born. Land, ores, petroleum, etc. – the raw materials of this planet – are not inherently resources. They do not inherently further human purposes.
We as humans must determine what is useful and how to use it. Topsoil becomes a resource when a farmer tills the soil and plants wheat seed for example. Ores become resources when metals are extracted from them.
During the past two centuries, technology has been creating resources more rapidly than humans have been consuming them. By every measure of price and availability, resources have become more abundant.
Without science and technology, today's farmers and ranchers would be unable to feed the masses outside the agricultural industry. Farmers use technology responsibly. They constantly use new farming methods and practices. Their minds are like the fertile soil they farm – always ready to embrace new ideas
But new ideas and new farm technology is costly. It is in the best interest of farmers to use it carefully and sparingly. Misuse would add to production costs, which would result in an even lower return on investment.
Farmers use agricultural herbicides and pesticides only when necessary. When they use these plant protectants, farmers follow label directions designed to safeguard the public.
When new advances in biotechnology are discovered, farmers must abide by stringent testing and monitoring practices that ensure only safe products in the marketplace.
Food produced in the United States is safe. More than 40 years of Food and Drug Administration testing has shown most of our fruits and vegetables have no detectable pesticide residues. This underscores that American farmers use pesticides properly.
Every year billions of dollars are spent to support food and agricultural safety and quality inspection, according to the General Accounting Office. The private sector combined with state and local governments spend an estimated $7 billion on similar activities.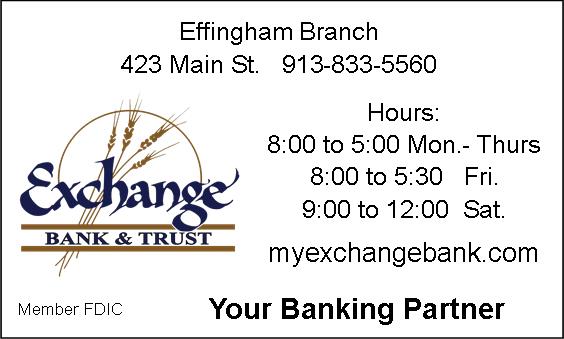 Farmers and ranchers support efforts to evaluate and enhance the current regulatory and food monitoring system. Agricultural producers are willing to work with others to maintain safe food, but this industry must avoid policy changes that are based on fear, emotion and public manipulation.
Decisions affecting the course of agricultural production are critically important and will have far reaching implications on our quality of life. We must be careful when determining long-term policies.
Farmers and ranchers must continue to maximize their production capacity with an ever-watchful eye on food safety, quality and the environment.
John Schlageck is a leading commentator on agriculture and rural Kansas. Born and raised on a diversified farm in northwestern Kansas, his writing reflects a lifetime of experience, knowledge and passion.
OBITUARIES
Mary Louise Noll, 94 of Effingham, KS died Wednesday, Aug. 15th, 2018 after a brief illness at her home.
Mass of Christian Burial was held at 10:30 am on Saturday, August 18th, 2018 at St. Ann's Church with Fr. Benjamin Tremmel, OSB as Celebrant. Burial followed in the St. Ann's Cemetery. Memorial contributions are suggested to St. Ann's Church or to the Atchison County Rescue and may be sent in care of the funeral home. Condolences to the family may be left online at www.beckerdyer.com.
Mary L. Hanway was born on Dec. 2, 1923 near St. Joseph, MO, the daughter of Felix and Rose (Kirschner) Hanway. She graduated from the Covenant of the Sacred Heart High School, St. Joseph, MO in 1941. Mary was a farm wife and homemaker for most of her life. She was a member of the St. Ann's Church, Effingham, KS, and served on the Altar Society. She was a member of the Happy Hour Club, Effingham, the Forty-Eight'rs Club, and was a former Girl Scout Leader. Mary enjoyed raising flowers, traveling, making ceramics and crocheting. She was superintendent for flowers for many years at the Atchison County Fair, Effingham.
Mary was married to Jim Noll on April 12, 1958 at Immaculate Conception, St. Joseph, MO. He survives of the home in Effingham. Additional survivors include a son, Eric Noll, Effingham, KS, two daughters, Rita Noll (Bruce Gant) Council Grove, KS, and Jenny Henderson, Alma, KS, three grandchildren John Henderson, Arlington, TX, Rosemary Henderson, Alma, KS, and Jim Gant, Council Grove, KS, a brother, Donald Hanway, St. Joseph, MO, a sister, Dorothy Halling, Denton, KS, and many nieces and nephews. Her parents, three brothers, Felix Hanway, Jr, Leonard Hanway, and Charles Hanway, and one sister, Catherine Hart preceded her in death.
Phillip B. Vanderweide, 72, passed away Tuesday August 14, 2018 at KU Medical Center in Kansas City. The family will receive friends from 4:00 to 6:00pm Monday August 20th at Good Shepherd Catholic Church with a funeral mass directly following at 6:00pm. An Inurnment Service will be held at 11:00am on Tuesday. Mr. Vanderweide was born January 2, 1946 in Atchison, Kansas, the son of the late Wilbur and Esta Vanderweide. His childhood was spent on a farm south of Muscotah, KS with his parents, two brothers, Bob and Mike, and two sisters, Judy and Janice. He attended a one-room schoolhouse, Rose Valley, and then graduated from Atchison County Community High School in Effingham, Kansas in 1964 and Emporia State University in 1972. He served in the United States Army from 1968 to May 1970 where he completed an extended tour of duty in the Vietnam war. He married his beloved wife Trudy Ritter on November 27th, 1976. He is survived by his wife, three children, Kevin (Michelle), Mark (Sarah) and Jill (Adam) and seven grandchildren, Samuel, Gracie, Sophie, Eli, Zachary, Bennett, Brielle and his beloved lab, Kallie. He retired from Diebold and NCR Companies in 2010 after nearly 30 years of service. Phillip enjoyed traveling across the country, riding motorcycles, working in the yard and most of all spending time with his family, especially his grandchildren. He will be remembered as a patient, honest man who was a friend to all who knew him. Memorials and donations can be made in his honor to Folds of Honor or American Heart Association.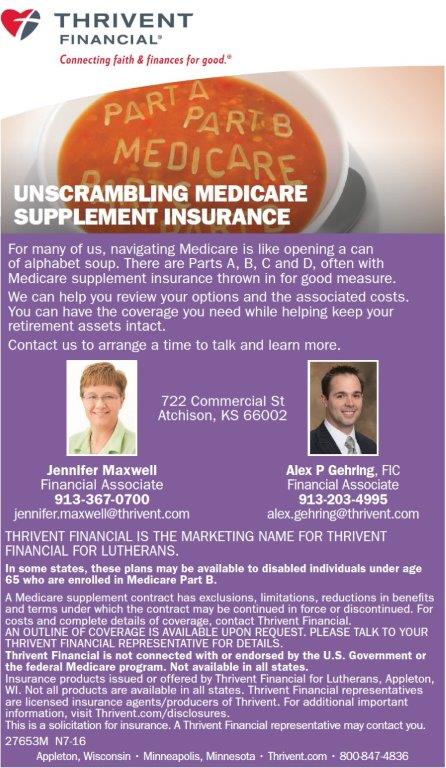 Harold E. (Hal) Heidrich-Hal lost his battle with cancer on August 7, 2018, at the age of 76. Born in Winchester, Kansas, on April 29, 1942, he was preceded in death by his parents, Alfred and Dorothy Heidrich. Hal was a twenty-year Air Force veteran, retiring in 1980. He then went to work for Campbell's Soup until his retirement in 2004.Surviving are his wife of 53 years, Diane, and two sons: Matthew and grandsons Kevin and Tyler; Andrew, wife Cindy, and grandchildren Bella, Emily, Logan, and Makedah. He is also survived by one sister, Eileen Dewar, husband Gerry, and nephews Brent and Mark of Kansas City. Hal is additionally survived by numerous family members in Michigan, North Carolina, and Florida. Hal was loved and cherished by family and countless friends alike. He was caring and giving, and his primary joy in life came from helping others. He was an avid fisherman and model train enthusiast. He will be sorely missed, leaving a void that cannot be filled. A Celebration of Life will be held on Tuesday, August 28, 2018, at 6:00 PM at The Falls, 8280 Elk Grove Blvd, Elk Grove, CA. In lieu of flowers, remembrances may be made to Kaiser Hospice, 2025 Morse Ave, Sacramento, CA, 95825.
Chad Flores, 39, of Topeka, KS passed away on Wednesday, August 15, 2018.
He was born on September 1, 1978, in Leoti, KS, the son of John W. Flores and Tonia R. Bahner.
He is survived by his wife, Ivette Flores; parents, John Flores and Nadine Bailey, Tonia and Darrel Bahner; brother, Matt Flores.
Not only a son, husband, brother but a friend to all who knew him. There wasn't anything that Chad wouldn't do for anyone in need. His contagious smile and infectious laughter would light up a room and will be forever in our hearts. Chad will greatly be missed and the world was a better place because of him.
A memorial service will be held at 2:00 p.m. on Monday, August 20, 2018 at the Penwell-Gabel Mid-Town Chapel, 1321 SW 10th Avenue, Topeka, KS 66604. Burial will follow at 4:00 p.m. in Walnut Hill Cemetery, north of Silver Lake, KS.
The family will greet friends and share memories of Chad at the Silver Lake Senior Citizens Center, 404 E Lake St, Silver Lake, KS 66539
Memorial contributions will be established at a later date, please check back here, or by calling the funeral home. Penwell-Gabel Mid-Town Chapel is assisting the family with arrangements.
GOVERNMENTAL NEWS
Unapproved Minutes of the August 7 Meeting of the Atchison Co. Commission
Pursuant to the law, the Atchison County Commission Board met in Regular Session at 1:00 PM on the 1st floor of the courthouse, 423 N 5th St. Atchison, KS. Chairman Eric Noll called the meeting to order with Commissioner Henry W. Pohl, and County Counselor Patrick Henderson. Commissioner Jack Bower was absent. Deputy County Clerk, Linda Chalfant, recorded the minutes.
The Board recited the pledge of allegiance to start the meeting.
Minutes of the August 7, 2018 meeting were reviewed with no correction noted.
Commissioner Pohl made the motion to approve the minutes. Chairman Noll seconded the motion. Chairman Noll called for a vote, all voted aye. Motion carried 2-0.
*Commissioner Comments and Committee Reports:
Chairman Noll stated there will be a Sales Tax Committee meeting tonight (Tuesday August 14, 2018) at 7:00pm in the Commission room at the Courthouse.
*New Business Before the Board:
Chairman Noll presented a letter from Community Corrections to notify the board that the term for Julia Clem, who is a Citizen representing the General Public on the Atchison County Community Corrections Advisory board expired July 1st. Commissioner Pohl made a motion to re-appoint Julia Clem for a two-year term on the Advisory board. Chairman Noll seconded the motion. Chairman Noll called for a vote, all voted aye. Motion carried 2-0.
Kim Pruett, Joint Communications Supervisor, appeared before the board for a purchase order approval to Voice Products in the amount of $9,498.00. This is for the yearly maintenance.
Commissioner Pohl made a motion to approve the purchase order to Voice Products for the maintenance of the recording system. Chairman Noll seconded the motion. Chairman Noll called for a vote, all voted aye. Motion carried 2-0.
Chairman Noll asked County Counselor Patrick Henderson about the status of the General Obligation Bonds. Counselor Henderson stated that the offer sheet from Capital One should be signed today. Counselor Henderson gave the Commissioners a draft of the Resolution authorizing the bonds. Chairman Noll asked whether the closing date would be modified if the matter was tabled for one week. Counselor Henderson left the room and made a telephone call.
Later, Counselor Henderson reported that Bond Counsel had advised that the Resolution could be adopted next week, Chairman Noll would like to table this until next meeting to look over the Resolution a little more.
Seth Howard, Road and Bridge Supervisor, presented to the board a purchase order to Foley Equipment, in the amount of $3,884.26, for repairs to the lay down machine.
Commissioner Pohl made a motion to approve the purchase order to Foley Equipment.
Chairman Noll seconded the motion. Chairman Noll called for a vote, all voted aye. Motion carried 2-0.
Seth Howard, Road and Bridge Supervisor, asked about the Utility Agreement.
Counselor Henderson said he had been working on it. Counselor Henderson presented a draft of a permit form that utility companies would use when applying for the utility permit. Chairman Noll asked this to be put on the agenda for next week's meeting to be approved at that time.
At 1:35pm, Seth Howard, Road and Bridge Supervisor, opened bids for a Bridge Backfill job on 214th Road. There were 3 sealed bids presented.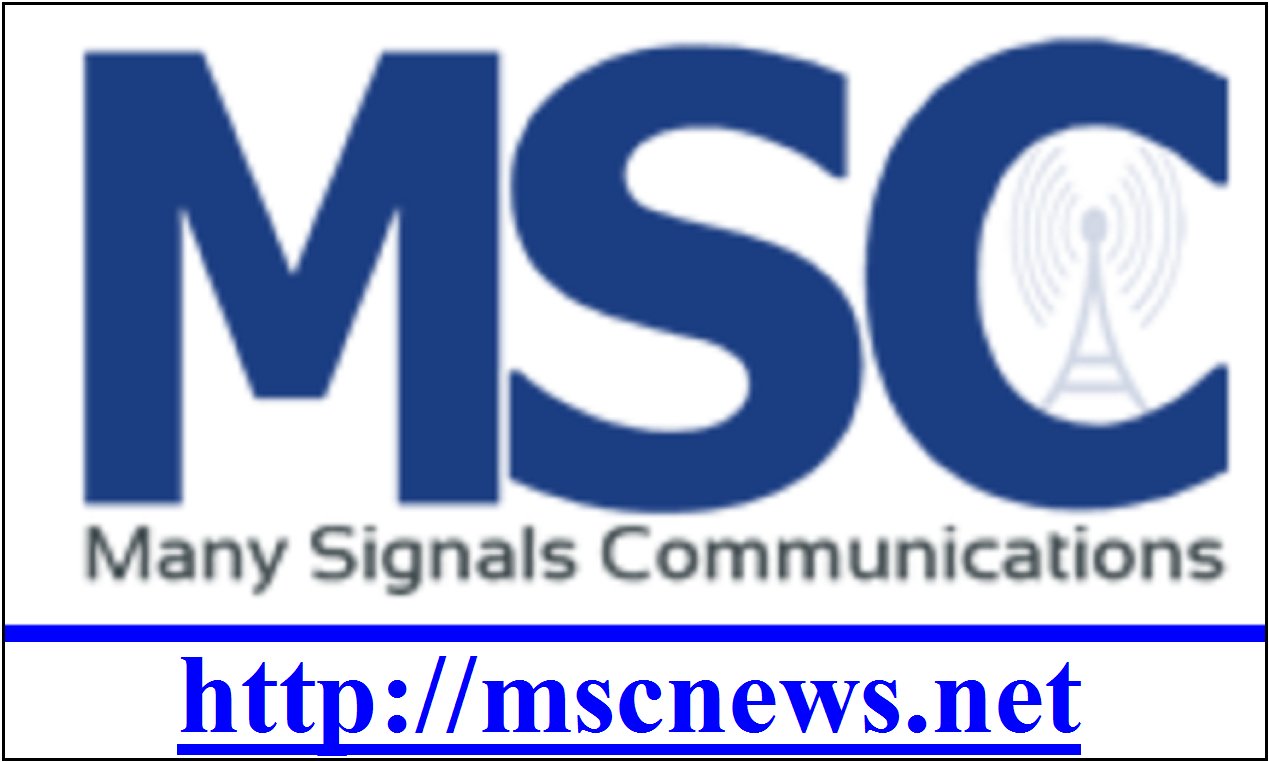 Martin Construction $ 12,200.00
Wagner Excavating LLC $ 34,414.15
RM Bridge Company LLC $ 17,315.00
Commissioner Pohl made a motion to accept the bid from Martin Construction in the amount of $12,200.00. Chairman Noll seconded the motion. Chairman Noll called for a vote, all voted aye. Motion carried 2-0.
Canvasing of the provisional ballots from the 2018 Primary Election began at 1:45pm.
Counselor Henderson gave a brief explanation of canvasing and how the process is done. He also read a statement from Jack Bower concerning his absence. Commissioner Pohl made a motion to have Shelley Campbell, an Elected Official, stand in on the canvassing board in place of Jack Bower. Chairman Noll seconded the motion. Chairman Noll called for a vote, all voted aye. Motion carried 2-0. Shelley Campbell joined the board for the canvass. There were 27 Provisional Ballots presented to the board. The board directed that 9 of the ballots should be counted, either in whole or in part. The canvasing board took a recess at 2:15 for 15 minutes to allow Michelle Phillips, County Clerk, time to open the envelopes of the ballots that were to be counted and tally the votes. The Canvasing board reconvened at 2:47. Michelle Phillips presented the final county to the Commissioners to be approved and signed.
Bills were presented to be signed.
Commissioner Pohl made a motion to adjourn at 2:54 pm. Chairman Noll seconded the motion. Chairman Noll called for a vote, all voted aye. Motion carried 2-0.
*Note: Once approved these minutes will be the official minutes of the Board of County Commissioners. Regular meetings of the Board of County Commissioners are video-recorded.
The video of these meeting is generally available for supplementation of the minutes. The videos can be located under the Government tab at www.atchisoncountyks.org.
Attest: Linda Chalfant, Deputy County Clerk
Drought Declarations Updated in Kansas Counties
The Governor's Drought Team examines declining surface water conditions
Topeka – While there have been some recent rains, drought conditions for many areas of the state, especially eastern Kansas, continue to worsen.
Declining livestock water and feed supply continue to be reported. This has resulted in emergency status being added in eastern Kansas for any county with a U.S. Drought Monitor Severe Drought (D3) status, contiguous counties and reported issues. This now moves 10 counties into Emergency status from a Watch and 12 into Emergency from a Warning. Below are the counties listed in Bold indicating these changes.
Drought Watch counties (18): Cheyenne, Cloud, Decatur, Gove, Graham, Jewell, Logan, Mitchell, Norton, Osborne, Phillips, Rawlins, Republic, Rooks, Sheridan, Sherman, Smith, Thomas
Drought Warning counties (15): Allen, Chautauqua, Elk, Ellis, Greeley, Lane, Ness, Rush, Russell, Scott, Trego, Wallace, Wichita, Wilson, Woodson
Drought Emergency counties (72): Anderson, Atchison, Barber, Barton, Bourbon, Brown, Butler, Chase, Cherokee, Clark, Clay, Coffey, Comanche, Cowley, Crawford, Dickinson, Doniphan, Douglas, Edwards, Ellsworth, Finney, Ford, Franklin, Geary, Grant, Gray, Greenwood, Hamilton, Harper, Harvey, Haskell, Hodgeman, Jackson, Jefferson, Johnson, Kearny, Kingman, Kiowa, Labette, Leavenworth, Lincoln, Linn, Lyon, Marion, Marshall, McPherson, Meade, Miami, Montgomery, Morris, Morton, Nemaha, Neosho, Osage, Ottawa, Pawnee, Pottawatomie, Pratt, Reno, Rice, Riley, Saline, Sedgwick, Seward, Shawnee, Stafford, Stanton, Stevens, Sumner, Wabaunsee, Washington, Wyandotte
Counties in emergency stage are eligible for emergency use of water from certain state fishing lakes. They also become eligible for water in some Federal reservoirs.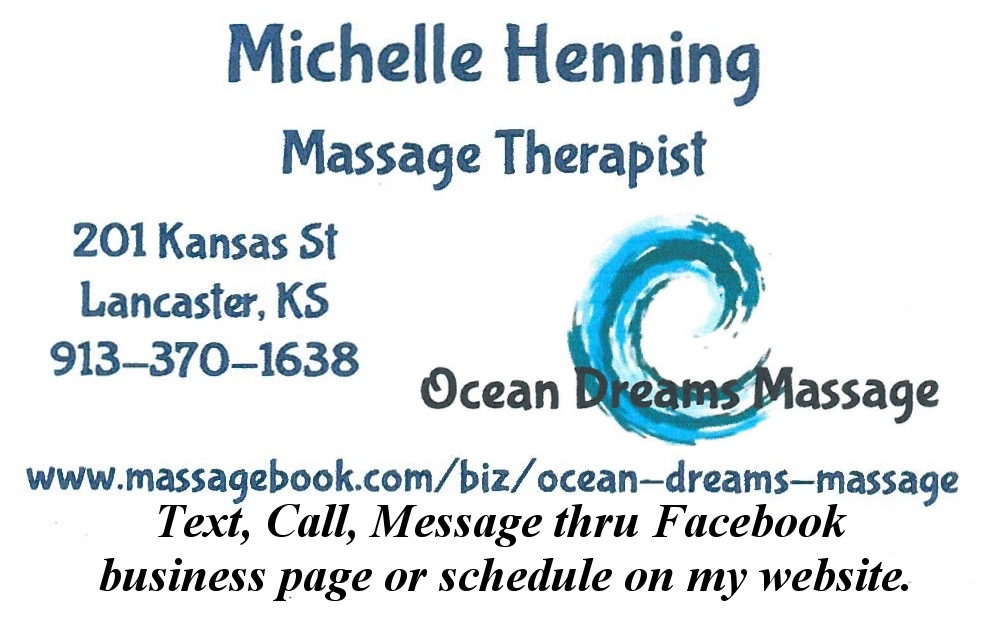 Individuals and communities need to contact the Kansas Water Office (KWO) for a water supply request prior to any withdrawals from lakes. They will in turn be referred to the appropriate office to obtain the necessary permit to withdraw the water.
The Governor's Drought Response Team will continue to watch the situation closely and work to minimize the effects the drought has on Kansans.
For more detailed information about current conditions, see the Kansas Climate Summary and Drought Report on the KWO website at: www.kwo.ks.gov.
Law Enforcement Cracks Down on Drunk Drivers Through Labor Day
Kansas launches You drink. You drive. You LOSE. mobilization
TOPEKA, Kan. — Law enforcement will be working overtime to target impaired drivers across Kansas and the country as part of the annual You drink. You drive. You LOSE. campaign that kicks off today through the Labor Day holiday weekend.
More than 150 law enforcement agencies across Kansas are joining forces to stop drunk driving. Extra enforcement coupled with increased media targeting the perils of drunk driving starts today and runs through Labor Day. Law enforcement will be looking for and pulling over all motorists who show signs of impaired driving.
Labor Day weekend is one of the most dangerous times of the year to be on the road. On average, three people are injured every day in alcohol-related crashes in Kansas. Nationally in 2016, more than one-third of all fatalities over the Labor Day weekend involved a drunk driver with a BAC of .08 or greater.
"Drunk driving is not a victimless crime and is 100 percent preventable," said Chris Bortz, Kansas Department of Transportation Traffic Safety Program Manager. "Impaired drivers cause 20 to 25 percent of all traffic fatalities. We are driving to zero fatalities in Kansas, and the You drink. You drive. You LOSE. mobilization is one of the many ways we are working to reduce death and injury on Kansas roads."
In 2017, male drivers accounted for nearly 80 percent of all impaired driving fatalities and 70 percent of all impaired driving injuries in Kansas.

Impaired drivers can face jail time, suspension of their driving privileges, fines and other costs of up to $10,000. Included in this cost, the offender will be required to install and pay monthly services fees on an ignition interlock. Beyond the financial and legal penalties, impaired drivers face the risk of losing their own lives or taking someone else's.
"Alcohol and driving never mix," Bortz said. "If you plan on drinking, don't plan on driving."
Kansas Rural Center to Host Regional Town Hall in Concordia
Topeka, KS – Kansans are encouraged to attend the upcoming Northcentral Kansas "Voting for the Future: Dinner & Dialogue" forum, a free dinner and program organized by the Kansas Rural Center. The forum will take place on Thursday, August 30th, at Valley Venue located at 803 Valley St. in Concordia.
At the event, a complimentary dinner featuring locally sourced ingredients and catered by Marla's Joy House will be available starting at 5:00 pm with the program following. Registration is required in order to ensure an accurate count for dinner. Please register no later than Monday, August 27 at http://www.Kansasruralcenter.org.
The purpose of the forum is to share information, ideas, and ways to work together to reach a common vision of a healthy, local food system through collaboration and civic engagement. As an election year, linking food and farm system issues and civic engagement through voting and engaging with candidates this fall will be a strong focus.
State and local experts will be on hand to provide information and context on federal and state level food and farm policy, programs and action as well as local momentum around growing opportunities for farms and community food. Time will be available after presentations for roundtable dialogue to reach deeper into questions and action to take on issues this election year.
Covering the state and national conversation, Paul Johnson with the Kansas Rural Center will share an overview of recent legislation and activity that affects food and farm systems and rural communities. Joey Hentzler with Kansas Appleseed will share information about state and local activity and programs that affects impoverished and excluded communities particularly around food access including school food programs and SNAP (Supplemental Nutrition Assistance Program). In addition, the Climate and Energy Project's Jamie Hofling will share an overview of state programs and partnerships focusing on clean Water, Energy, Air, Land, and Transportation and how each affects the food and farming system. All three organizations are part of partnerships that seek to link and strengthen food and health equity and voter engagement across Kansas.
Locally, Luke Mahin with Republic County Economic development and Doug McKinney with the North Central Regional Planning Commission will speak about local initiatives, collaborations and programs meeting community needs surrounding economic development, local food access, business development, and farmer resources.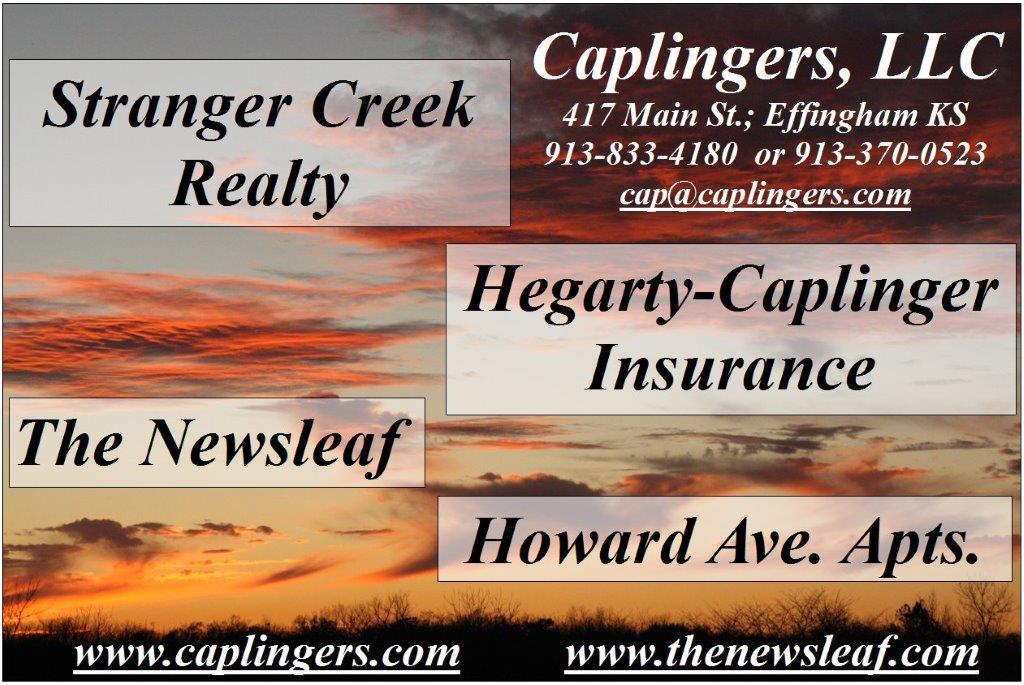 "Being informed is critical to the choices we make. KRC wants Kansans to be informed and equipped to make the best decisions possible on food and farming, health and education, and other issues this election year. Taking time to listen and to share with others about your community needs and public policy decisions is important. These dinner and dialogue opportunities offer you a great chance to do just that. These are your town hall meetings - they are not candidate forums, so local citizens have a chance to discuss with each other what they need and want, and what to ask candidates about," says Mary Fund, Executive Director of the Kansas Rural Center.
The League of Women Voters will weave together the importance of voting, other civic activities and mobilizing community members to do the same with the national, state and local information.
The forum will be the second of four in KRC's "Voting for the Future: Dinner & Dialogue" series across the state. Upcoming "Voting for the Future: Dinner & Dialogue" forums will also be held in Girard, Tuesday, August 28 and Garden City, September 18.
There is no cost to attend, but registration is required to ensure a meal. Please register no later than Saturday Aug. 25. To register and download an agenda please visit www.kansasruralcenter.org or contact Caryl Hale at chale@kansasruralcenter.org or call 866-579-5469.
These forums are part of KRC's "Community Food Solutions for a Healthier Kansas" initiative and Integrated Voter Engagement project, which aims to improve economy, community, environment, and health in Kansas by strengthening civic engagement and public policy support that better incorporates Kansas farms and communities into the state's healthy food supply chain.
The mission of KRC, founded in 1979, is to promote the long-term health of the land and its people through community-based research, education, and advocacy that advances an economically viable, ecologically sound, and socially just food and farming system in Kansas. For more information, visit kansasruralcenter.org.
HISTORY IS FUN ~ Robert & Helen Caplinger
Old news from the 1922 Issues of Effingham New Leaf
EARLY EFFINGHAM HISTORY. The March 3, 1922 issue contained a letter to the Editor dated Feb. 22, 1922 from A. M. Ellsworth of Atlanta, Ga. to wit: "I have always been interested in 'Old Timers,' and in Effingham get together and hear them talk of the old days, and today as I sit in my office and think of another day, February 22, 1872, I realize that I am an old timer myself. On that day, just fifty years ago, the Ellsworth family arrived on the east bank of the Missouri river across from Atchison, and alighted from the train.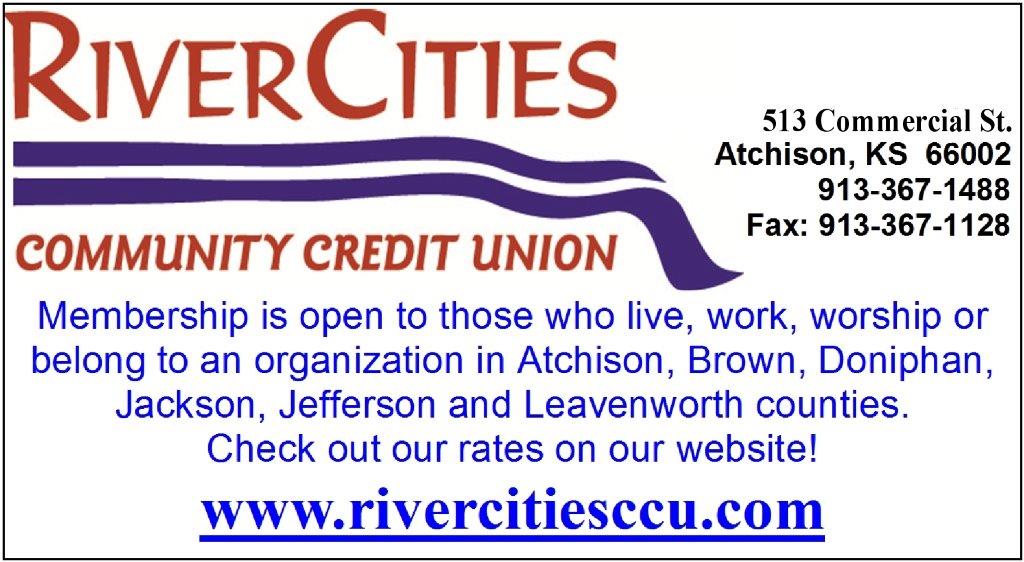 "We were told that there had been several warm days and that the ice was liable to break up at any time. My father, with the other men passengers, loaded all the baggage into a boat which had been mounted on bob-sleds and pushed it across the river. The boat insuring the safety of the baggage, if the ice did give way. Planks had been laid across the river on the ice for the passengers, and my mother walked across the river on these planks carrying my sister Myra in her arms, and leading me by the hand, and we were soon safe in Kansas, where we took a train on the C.B.U.P.Ry., which was then building its first hundred miles of track. Effingham was our destination. The P. J. O'Meara store and M. R. Benton residence, which was the hotel of the future city, was about all there was to show for a town. The depot of the railroad was used for a meeting place for Sunday school and religious services. The Benton home was built by Mrs. Sarah McGillivray, mother of Malcom, Hugh and Maggie, who had bought this land from another old settler, the land adjoining Effingham on the west, on which she built her home. Mr. Bailey, the man from whom she bought, never forgave her for buying his claim for $2,000 after selling her own 160 acres for $3000 for a townsite without telling him that the railroad was going to build a town there. He went up near Muscotah, that is Old Muscotah, and bought land. He had a coal mine on his farm. Another mine was opened on the Jos. Speer farm. The Stony Point school is near these homes. M. R. Benton sold a few farming implements to the early settlers and was selling agent for the railroad company, if anyone wished to buy a lot to build a home on. His wife, "Aunt Betty Benton," as she was known to all, made their home famous as a stopping place for the early traveler. Afterwards the railroad company sold all of the town-sites along the C.B.U.P. to Geo. Storch, of Atchison, who became a millionaire in buying and selling railroad townsites and lands.
"We were met in Effingham by Seth Benjamin, who took us to his home. He was occupying one of the Senator Pomeroy farms, near Muscotah, as a tenant and my father rented for that year a farm from Lem Pomeroy, a nephew of the senator. Senator Pomeroy had a tract of land surrounded by a high strong fence, which he called his park, and had a herd of buffalo in it. He shipped a trainload of long horned cattle from Texas that year to his pastures, but they were too wild for civilization and terrorized the entire country, chasing anyone who appeared on foot. The Senator had his herders gather up all they could of them and shipped them. The remainder were pursued by the farmers and shot.
'That summer my father bought 100 acres of land from Abe Miller, the west 40 was sold, and is now what is known as the Fred Buhrmester 40 and the 60 is probably called the Bishop 60. The winter of 1872 was severe and the mortar father had mixed to plaster the house was frozen. He covered it with hay and kept frozen until the first of May; it was uncovered and Gid Sowles came and plastered the house. My mother's father, Elliott Brown, came to Kansas in the fall of 1872 and were living on the farm they afterwards sold to J. P. Watson, in the same quarter south of Hollister school house, and we stayed with them during the most severe weather on account of not having our house plastered. We lived there about ten years before we moved to Effingham to live.
"The younger generation will never realize the hardships these early settlers endured to make that country fit to live in. Grasshoppers, chinch bugs, drouths, chills and fever are a few which came along in close succession to discourage, and in some cases drove the early settler back to where he came from.
"Hollister school, now known as Pleasant Vale, named for Jack Hollister, a minister of the United Brethren church, who lived on the Reichman farm, was the center not only for school , but all religious meetings and Sunday school was operated during that part of the year permitted by the weather. We were returning home after one of these afternoon Sunday schools on the Sunday that the grasshoppers began to light. They made short work of all of the early settlers crops.
"Samuel Reichman, Sr., D. G. Wilson, Henry Knoll, John and Jacob Graves, Henry Heigard, John Hershman, Scott Davis, George Ketch, Caleb Knight, Thomas and Robert McPhilimy, Miller Benjamin, S. A. Kepner, Albert Phillips, Denny Neil, J. W. Fisher, Sam Roll, Alex Acheson, Godleip Roll, C. E. Cook, J. P. Sprang, Frederick Weit and G. W. Sowle were some of the heads of the early families who comprised the south of Effingham neighborhood when we moved there. The McGillivray and Walker families were so close to Effingham that they were classed among the town people. These neighbors visited at the homes of each other more than people do now.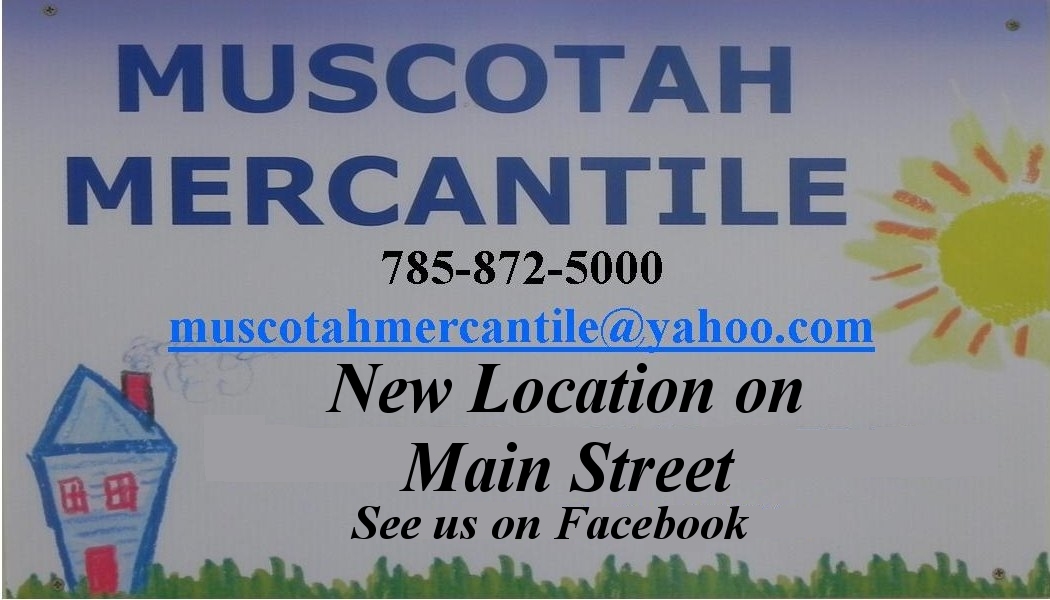 "The first binder, a wire binder, was brought into the country by Seth Benjamin, and tried out on a wheat field belonging to A. J. Rice, on the Henry Benton farm across the road from Scott Davis and John Hershman farms.
"Many people came to see it work and some said it would ruin the country, as it would deprive many men from work in the harvest fields.
"The development of Effingham and the country surrounding it has been so gradual that the old timer even must stop and let his mind wander back to realize that it was once a new country or frontier of civilization.
"As good as a buffalo robe could be bought for $4.50 as you can get now for $450.00. Corn was used for fuel at the Hollister school the first year I attended school.
"The earliest settlers bought the roughest lands because they had to have wood and water, consequently they bought land with running water and small timber for firewood and poles to build sheds and out-buildings.
Monrovia was quite a little town when we came to Effingham, but as Effingham advanced Monrovia went backward.
"Mackey Lodge No. 48 A.F.&A.M. was formerly Monrovia lodge, and met at 4 o'clock in the afternoon, so that the Masons could get back home before it was too dark to find their way.
"The present residents of Effingham and surrounding country owe these old settlers a debt of gratitude when they enjoy their modern up-to-date homes, good roads and all of the blessings of the present day, as this was all made possible by the privations of the old timers."
Your truly, A. M. Ellsworth, Atlanta, Ga."
CLASSIFIED ADS
DO YOU WANT YOUR ISSUE OF THE NEWSLEAF MAILED TO YOUR HOME OR BUSINESS? SUBSCRIPTIONS ARE NOW AVAILABLE AT THE RATE OF $44.00 FOR 1 YEAR. Send your check to: The Newsleaf; PO Box 209; Effingham, Ks. 66023
"GUESS WHO"
Can you identify the person(s), place or time of the photo below? Last week was a photo of the fair parade in 1968.
LAST WEEK
Problems with this web site contact cap@thenewsleaf.com Last updated 8-21-2018
<![if !vml]>
<![endif]>