You are our Visitor
The April 23, 2019 Edition
of
The Newsleaf
Vol. 16 Issue 17
BETWEEN THE ISSUES
FRONT PAGE
DAR NEWS
The Atchison Chapter of the Daughters of the American Revolution met on April 13, 2019 at the Atchison Library.
We discussed the KSDAR conference to be held in Topeka on April 25-28. Three of our members will be attending. Ellie Seeler won the First place award for her Christopher Columbus essay. She will be attending the State Conference to receive her award.
The Chapter will be assisting Mount Vernon Cemetery on May 10 by sorting flowers for the annual flower sale fund raiser on Mother's Day.
Diana Stanton presented the program on the life and many accomplishments of Marian Anderson. The National DAR commemorates Marian Anderson's Anniversary by Launching Archival Project. It will create a subject guide on documents related to Marian Anderson. Marian Anderson was not allowed to sing in DAR Constitution Hall on April 9, 1939 because of a policy at that time allowing only white artists to perform in the auditorium. She did perform that day on the steps of the Lincoln Memorial to a crowd of 75,000 people. The DAR members may find it difficult to hear the story of Marian Anderson's concert and not feel defensive or upset by the role DAR played in that history 80 years ago. It is important to own our history for what it was and focus on how our organization has grown into an inclusive group of diverse women making a difference in communities around the world. It is noted that Marian Anderson did perform in DAR Constitution Hall in 1943.
The next Atchison DAR meeting will be May 10, 2019 at the Mount Vernon caretakers building. For information call 816-579-5557.
Kansas Masons Award 250 Scholarships Statewide
Scholarships Total Nearly $200,000
Atchison, Kan. - The Kansas Masonic Foundation, Inc., the charitable arm for the Grand Lodge of Kansas, its 205 Statewide Masonic Lodges and Kansas Masons, announce the award of 250 scholarships to Kansas students. The awards total nearly $200,000.
The scholarships, which range from $500 to $2,500, are awarded to graduating high school seniors and students already attending four- and two-year universities and colleges, including junior colleges and vocational and technical colleges, throughout the state.
"It is with great pride that we, as Masons, are able to provide this type of financial support to our future leaders," said Rick W. Reichert, President of the Kansas Masonic Foundation. "Our commitment to the scholarship program - and to the numerous other programs that benefit Kansans and Kansas communities through the Foundation and the Masonic Lodges throughout the state - is at the core of our belief that charity beyond ourselves strengthens our community".
Over the more than 50 years of its existence, the Foundation, along with the Grand Lodge of Kansas, its 205 statewide lodges, and almost 15,000 Kansas Masons, have given thousands of scholarships and millions of dollars to deserving students in Kansas.
"Whether it is this scholarship program, the more than $30 million that Kansas Masons have donated to the University of Kansas Cancer Center, the $20 million that was recently committed as part of the Foundation's 50th Anniversary, or any of the other worthwhile endeavors to help others that Masons are committed to do, our Fraternity provides significant charitable support to Kansas and throughout the world," said Dale R. Morrow, Grand Master of Masons in Kansas. Morrow also noted that more than $360 million has been raised annually by the American Masonic philanthropy alone.
The 250 scholarships will be presented to students by their local Masonic Lodge in April and May. Active Masonic Lodge #158 AF&AM will be awarding one of those scholarships to Markelle Mikkelson on May 11, 2019, 1:30pm in the lodge hall.
About the Kansas Masonic Foundation, Inc.
The Kansas Masonic Foundation is a 501(c)(3) nonprofit organization benefiting Kansans and Kansas communities. The Kansas Masonic Foundation was founded in 1966 to encourage philanthropy from Kansas Masons, their family and friends for charitable, educational and scientific programs. One hundred percent of all donations go toward the various charitable programs. For more information, visit kansasmasonic.foundation.

About the Grand Lodge of Kansas
The Grand Lodge of Kansas is the governing body of Freemasonry in Kansas, formed March 17, 1856, five years before Kansas' statehood. Freemasonry is the oldest, largest and most widely recognized fraternal organization in the world. Freemasons are men, age 18 and over, of good character who strive to improve themselves and make the world a better place. Kansas Freemasonry has nearly 15,000 Kansas Masons and 205 Lodges. For more information, visit kansasmason.org.
Active Masonic Lodge #158 AF&AM
This 104-year-old building is the most beautiful Masonic Lodge in the state of Kansas with displays of large Stained-Glass windows and a 6 foot Stained Glass dome in the center of the Lodge Room. There is also an Egyptian Room that has a Stained-Glass lighted ceiling and Hieroglyphics on the walls. We will have an Open House with Professor Stacy Davidson explaining what you see and answering questions. More information about Masonry and what we are doing in the community will be available.
ALL AROUND US
TOWN AND COUNTRY EASTER EGG HUNT
The Town and Country Senior Center hosted an Easter egg hunt last week for the children in the Effingham Day Care. They are shown being greeted by Dee Paul the director of the Effingham center. All eggs were found and all kids left happy.
90TH BIRTHDAYS COMING
Venita Jo Rader's upcoming 90th birthday will be celebrated with a reception/card shower in her honor on Saturday, May 11, 1:30-3pm at the Effingham Union Church Education Building. Her birthday is actually on May 14. Everyone is invited. Venita's address is: PO Box 144, Effingham, KS 66023.
The family of Bill Wiedmaier is holding a party for Bill's 90th on May 4 at the Town and Country Senior Center in Effingham It all starts at 1 PM. All are invited. No gifts please.
MUSCOTAH NEWS ~ Susan Higley
The Easter Egg Hunt at the park on Saturday was well attended with many children enjoying the hunt and all the candy. Outreach members Debbie Liggatt, Margaret Jacobs, Deanna Higley and Susan Higley had charge of the event. Also a thank you to Judy Green, Taylor and Tieriene Begesse for their help. The weather was perfect so the children also enjoyed playing on the playground equipment after the hunt.
It's not too late to purchase your ticket for a chance to win a quarter of donated black Angus beef. Tickets are available at the Muscotah Mercantile and in Horton at The Hair Den, Lentz Express, Susan Gordon's, Horton Thriftshop and Horton Tire. Proceeds from this will allow the Muscotah Cancer Support Group to help local cancer patients with extra expenses for travel to doctor appointments and treatments. The group would like to thank everyone for their help and support and for the meat donation. The drawing will be held in July, the date and time to be announced later.
It is time for the May birthdays and anniversaries. Those celebrating include: 1st-Reba Kreider; 2nd-Lucille Brown; 3rd-Cooper Wischropp, Mindy Rush, Tom McLaughlin; 5th-Jaemon Smith; 10th-Caitlin Gullickson; 11th-Cara Jo Kirkendall, Bonnie Anderson; 12th-Matty Stevens; 13th-Dustin Rodvelt; 16th-Sydney Enzbrenner; 17th-Hope Handke; 19th Brinley Bodenhausen, Laura Lanter; 20th-Wanda Gullickson; 21st-Kennedi Stevens; 24th-Barbara Scoggins; 27th'C.J. Stirton, Doug Schmitt, Floyd Jacobs; 30th-Janiece Huntley, Sue Ellerman; 31st Don Werner. Anniversaries include: 4th-Drew & Laura Lanter; Mario & Melanie Schmitt; 23rd-Kyle & Ali Merz; 27th-Nick & Kathy Enzbrenner, Terry & Janiece Huntley; 28th-Mark & Laura Vittetoe; 31st-Trever & Lisa Smith, Brian & Shelley Smith. Looks like there will lots of parties and celebrations this month.
Other holidays in May includes: 12th-Mother's Day, 18th-Armed Forces Day, and the 27th-Memorial Day. There will also be many graduations and graduation parties in the area. May will be a busy month and hard to believe that school will be out in the next few weeks.
The days have been warm but the nights still remain on the chilly side. The winds on Easter Day were very brisk and strong with dust blowing everywhere. Our garden is coming up and could use a rain shower. Oh how I love this time of the year.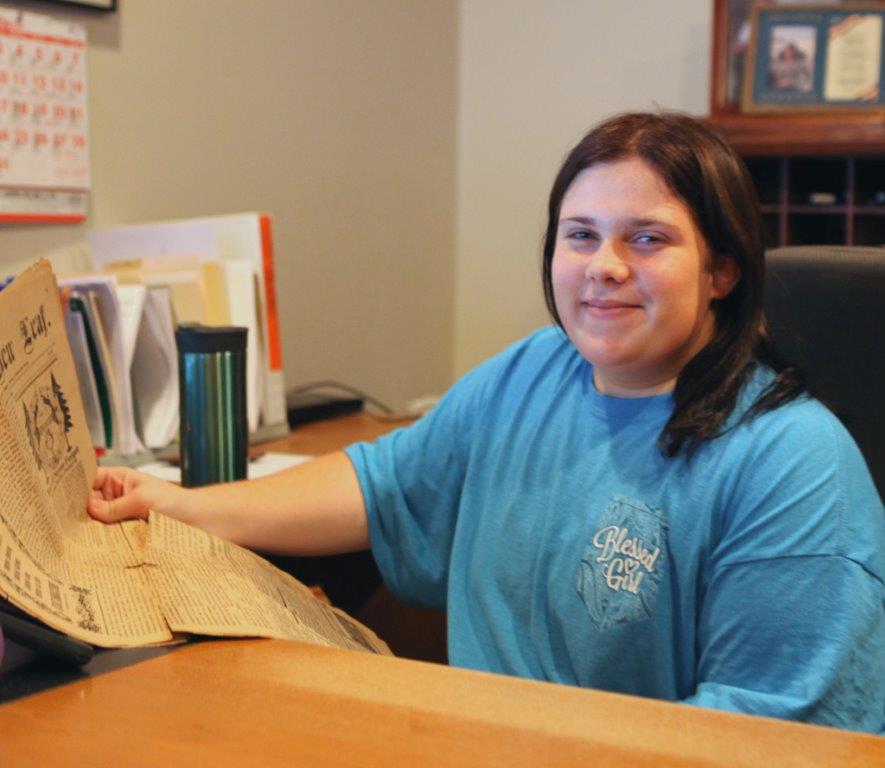 Tiger Talk ~ MaKaea Forbes
Monday brought a Seat Belt Safety Assembly. The guest speaker was Miss Kansas Hannah Klaassen. We learned about safe driving and wearing our seat belts. The elementary was the hopping place to be in the evening. They held Fitness & Math night. Lots of activities were held encouraging fitness and math skills. Mrs. McMillan reported that there were a little over 70 kids who participated. She also reported that Live Well, Live Atchison brought their Block Party truck and shared several activities they offer to organizations in the county. Gaga ball, corn hole & giant jenga came with them. The students were encouraged to bring along their parents for participation in the school with a fun family oriented event, sponsored by Title 1.
The high school baseball and softball teams traveled to McLouth, neither team brought home a win but fought hard.
Tuesday the elementary Stuco members brought in KC Zoo Assembly. Several animals were displayed. I heard there was an iguana that was super big! In Mrs. Brammers class, Brayden Sinku said, ""I got excited because I didn't know they were going to bring a tortoise and an owl." Kimber Worley said, "It was great that they came because they shared facts about zoo animals. My favorite animal was the tortoise because I like their big shell and I don't see them very often." The high school track team headed to Jackson Heights. The lady Tigers received 8thplace and the boys got 6th.
Wednesday WIBW came to give a weather presentation to the 3rdand 4th graders. Fourth graders Jenna Larrison learned, "if you get struck by lightning, it is seven time hotter than the sun."
Thursday-Easter Parties begin at 2pm. Baseball and softball played at pleasant ridge both were unable to get a win
Friday-No school, Easter break.
That's a wrap for this week Tiger fans!
FROM PASTOR AL ~ Al Schirmacher
Ministry and/or Christian leader friends,
Let us remember God's promise to His people:
"Then I will give you shepherds after my own heart, who will lead you with knowledge and understanding." Jeremiah 3:15 NIV
Being human, we are subject to the same selfish tendencies as anyone else. But God's heart - through the anointing and filling of the Spirit - longs to flow through us to His people.
Shepherd well!
LETTERS TO THE EDITOR
Replace WOTUS with lawful new rule
TOPEKA – (April 17, 2019) – Kansas Attorney General Derek Schmidt this week urged the U.S. Environmental Protection Agency (EPA) and the U.S. Army Corps of Engineers to adopt the agency's new proposed Waters of the United States (WOTUS) rule.
In a letter to EPA Administrator Andrew Wheeler and Assistant Secretary of the Army for Civil Works R.D. James, Schmidt and 16 other state attorneys general offered support for the new WOTUS rule, which would replace the existing 2015 WOTUS rule adopted under the Obama Administration. That rule sought to vastly expand the definition of "waters of the United States" to include ditches, ponds, and wetlands in order to more aggressively regulate private land use under authority of the federal Clean Water Act. Kansas and other states challenged the legality of the sweeping Obama-era rule, and federal courts have blocked its enforcement.
The Trump Administration's proposed WOTUS rule, which would replace the previous rule, is "faithful to the Clean Water Act's text and spirit of cooperative federalism" in the U.S. Constitution by restoring "reasonable, predictable lines between those waters subject to federal jurisdiction and those properly within the States' regulatory sphere" and therefore should be adopted, the attorneys general said.
The proposed new rule addresses the legal concerns raised by Kansas and other states in their successful legal challenge.
"The old rule was an illegal power grab that exceeded the limited authority Congress has granted to federal agencies to regulate private property use," Schmidt said. "The proposed new rule protects water quality while respecting those legal boundaries, which is why I favor it."
A copy of the comment letter is available at http://bit.ly/2V4JHXk.
Kids These Days ~ Kim Baldwin, McPherson County farmer
Kids today sometimes get the raw end of society. From time to time, I'll read an article focusing on what's wrong with them or overhear a conversation over coffee focusing on the problems with kids today.
Don't be fooled — there's still plenty of good out there!
I was recently privy to observing a group of teens band together and make a positive difference in the world by helping their neighbors because of the action of one. It is yet another testament proving there are great kids in the world. It just so happens these great kids come from my community in rural Kansas.
It all began when Makayla Schroeder, an 18-year-old high school senior, recognized a need and made the conscious decision to take action. She had been following reports of devastation in Nebraska so many are experiencing following the recent
floods. She wanted to pack a bag, jump in her truck and go help, but knew she had to be in school. She has less than a month until she graduates, and final exams are right around the corner.
Instead, what this young lady from central Kansas did opened the eyes of our small community and surrounding areas, left an imprint on her peers and spurred people to action.
Since she couldn't pack her bags and go to Nebraska to help for an extended period of time, she decided to begin gathering items to assist flood victims here at home. She called her effort "Operation Feed the Critters." She got her school advisers onboard, rallied her friends in the local FFA chapter, made phone calls, used social media and made things happen.
It began as a post on her FFA chapter's Facebook page letting the community know their ag shop was a collection point for Nebraska flood relief items. Her initial plan was to collect enough items to fill a pickup truck to deliver at a distribution point on a Saturday. However, a few days into "Operation Feed the Critters," Makayla realized she would need a bigger truck.
Bags of dog food, bales of hay, milk replacer, work gloves, pallets of range cubes and other items started streaming in.
Area businesses, FFA chapters and others throughout south-central Kansas began collecting items from their staffs and communities and made trips to our small school to deliver their donations. Area stores even began offering discounts on items that were to be donated directly to the "Operation Feed the Critters" drive.
Soon, Makayla started making calls to secure a tractor-trailer.
After a week, she needed a second semi. So far, Makayla has helped send three truckloads of supplies to flood victims. All because of the initial action of one Kansas teen.
Many people were involved in collecting items, loading the donations, spreading the word, and driving the semis. All of this happened because of one individual who saw an immediate need and wanted to make a difference by helping her neighbors.
Simply put, she acted.
The true beauty of it all was the ripple effect that took place when other teens jumped in to join their friend in serving others.
It's amazing to see what the power of one person's actions can do to make positive change. It's even more amazing when those good things are done by kids these days.
"Insight" is a weekly column published by Kansas Farm Bureau, the state's largest farm organization whose mission is to strengthen agriculture and the lives of Kansans through advocacy, education and service.
OBITUARIES
Robert George Schirmacher, 84, of Muscotah, Kansas formerly of Fall River, Wisconsin, passed away on Friday, April 19, 2019 at his son's home in Muscotah, Kansas. Bob was born on February 11, 1935 in Oshkosh, Wisconsin the son of George and Vera Lee Schirmacher. He served with the U.S. Army in Panama from 1958 to 1961. Following his enlistment he worked with his dad in his grocery store and then managed several other grocery stores in the area before going to work as the food supervisor for the V.A. Hospital in Madison, Wisconsin where he retired after 31 years of service. Bob was the treasurer for the Columbus Auditorium Corporation and was a member of the NARFE, TOPS, Masonic Lodge and VFW of Columbus, Wisconsin. He enjoyed photography, stamp collecting, model cars and wood working. On March 12, 1960 he married Carole Vorhies in Keansburg, New Jersey. She preceded him in death on August 20, 2012. Survivors include two sons, Al (Deb) Schirmacher of Muscotah, Kansas and Dale (Kris) Schirmacher of Wausau, Wisconsin; daughter, Susan Buningh of Columbia, Maryland; 9 grandchildren, Daniel Reno, Josiah (Susan) Alan-Lee, Christine Reno, Matthew (Alexandra) Schirmacher, Rebekah (Timothy) Beaudry, Brandon (Jessie) Schirmacher, Nathan Schirmacher, Emily Schirmacher, Irie Schirmacher; 6 great grandchildren, Lillian, Ava, Abigail, Annabelle, Benjamin and Ashtyn. Funeral service will be at 11:00 A.M. on Tuesday, April 23, 2019 at the Muscotah United Church in Muscotah, Kansas. The family will greet friends on Monday evening from 6:30 to 8:00 P.M. at the Dishon-Maple-Chaney Mortuary in Horton, Kansas. A graveside service will be held at 11:30 A.M. on Sunday, April 28, 2019 at the Fountain Prairie Cemetery in Town of Fountain Prairie, Wisconsin. Memorials may be made to the Muscotah United Church or the St. Croix Hospice and may be sent in care of the mortuary. A special message may be sent to the family at www.dishon-maple-chaney.com.
Kelli Rae Royer, 41, of Arrington, died Sunday, April 21, 2019 at her home.
She was born August 31, 1977 at Holton the daughter of George and Joyce Johnson Royer. She graduated from ACCHS in Effingham in 1995 and from the Highland Tech Nursing Program in 2013.
Kelli had worked as an LPN at area nursing homes.
She was preceded in death by a son, Darian Campbell, and a sister, Halei Royer. Both were stillborn.
Survivors include a son, Zachary Campbell, two daughters, Brooklyn Royer and Alexys Campbell, and a close friend of the family, Cailyn Castillo, all of the home, her parents, George and Joyce Royer, Arrington, one sister, Tammi Parrott and husband Duane, St. Joseph, MO and a nephew, Austin Parrott.
Kelli will lie instate at the Chapel Oaks Funeral Home in Holton where family and friends will meet from 6:00 to 8:00 p.m. on Tuesday. Cremation will follow the visitation. Memorials are suggested to the Kelli Rae Royer Memorial Fund, to benefit her children, or Jackson County Friends of Hospice, and may be sent in care of the funeral home, PO Box 1034, Holton, KS 66436.
Glenn E. Lockhart, 81, Valley Falls, died Tuesday, April 16, 2019, at Stormont-Vail Hospital in Topeka.
He was born March 14, 1938, at Wetmore, the son of VanBuren and Flossie Costen Lockhart. He graduated from Atchison County Community High School in 1956. Glenn served in the US Army from 1961-63.
Glenn was a surveyor for the City of Topeka from 1968-1998. He had worked as a surveyor for several watershed dam projects and had worked at the Muscotah Hardware Store.
He enjoyed working on his grain and livestock farm and repairing equipment. He enjoyed being outdoors, especially boating activities.
He married Shirley J. Heineken, Sept. 18, 1966, at Denison.
Survivors include his wife, Shirley, of the home; two sons, Melvin (Jody) Lockhart, and Michael (Kathryn) Lockhart, all of Valley Falls; six grandchildren, Tyler, Peyton, David, Stephanie, Jennifer and Zachary; and 12 great-grandchildren.
He was preceded in death by his brother, Willis Lockhart, and sister Hazel Harrier.
The funeral service will be at 11:00 a.m. Saturday, April 20, 2019, at Mercer Funeral Home in Valley Falls. Burial will follow at the Valley Falls Cemetery with military honors by Grahem-Herbers Post 3084, V.F.W. Visitation will be from 9:30 a.m until service time, Saturday.
Memorial contributions may be made to Grahem-Herbers Post 3084 V.F.W. or to the Valley Falls Athletic Association and sent in care of Mercer Funeral Home, PO Box 6, Valley Falls, KS 66088.
GOVERNMENTAL NEWS
Unapproved Minutes of the April 16 Meeting of the Atchison Co. Commission
Pursuant to the law, the Atchison County Commission Board met in Regular Session at 1:00 PM on the 1st floor of the courthouse, 423 N 5th St. Atchison, KS. Chairman Jack Bower called the meeting to order with Commissioner Henry W. Pohl, Commissioner Eric Noll, and County Counselor Patrick Henderson present for the meeting. County Clerk, Michelle Phillips recorded the minutes.
The Board recited the pledge of allegiance to start the meeting.
*Public Comment:
No public comments.
The minutes of the April 9, 2019 meeting were reviewed with no corrections noted.
Commissioner Noll made a motion to approve the minutes as read. Commissioner Pohl seconded the motion. Chairman Bower called for a vote, all voted aye. Motion carried 3-0.
*Commissioner Comments and Committee Reports:
Commissioner Noll stated that he attended the Northeast Kansas Environmental Services (NEKES) meeting, Thursday, April 11, 2019. The nuisance regulations were reviewed, with the sanitation code updates to be presented to the Board of County Commissioners for review in the near future.
Commissioner Pohl attended the Juvenile Correction Advisory Board (JCAB) meeting, Wednesday, April 15, 2019. The Leavenworth office received a grant and presented some of the funds received to the Atchison County office.
*New Business Before the Board:
The Board received a request from the Atchison Sports Activities and Fitness, Inc. in regards to disbursement of the quarterly maintenance fees in the amount of $10,000.00, for the Sports Complex facilities located in Atchison. The Board also received a request from USD # 377 in regards to disbursement of the quarterly maintenance fees in the amount of $2,500.00, for the Sports Complex facilities located in Effingham. Commissioner Noll moved to approve the maintenance fee disbursements for a total of $12,500.00. Commissioner Pohl seconded the motion. Chairman Bower called for a vote, all voted aye. The motion passed 3-0.
Commissioner Noll moved to declare a Glock .40 caliber handgun Model 22 Gen 4, and a Sheriff's Office Investigator Badge, as surplus property to be presented to Larry Myer to honor his 25 years of service with the Atchison County Sheriff's Office. Both items were issued to investigator Myer during the final six years of service. Commissioner Pohl seconded the motion. Chairman Bower called for a vote, all voted aye. The motion passed 3-0.
The Board was presented with a contract for employment for C. Kinton Friend, Administrator of the Atchison Senior Village. This contract for employment was prepared by County Counselor Patrick Henderson, and reviewed by HR Director Jamie Madison.
Commissioner Pohl moved to authorize the chairman to sign the contract for employment for C. Kinton Friend. Commissioner Noll seconded the motion. Chairman Bower called for a vote, all voted aye. The motion passed 3-0.
Commissioner Noll asked Counselor Henderson if he had time to talk to Hamm's Quarry in regards to the haul routes in an out of the quarry causing excess wear on our township roads. This issue was presented during the Joint County/Township meeting.
Counselor Henderson will contact representatives from the quarry and invite them to a Board of County Commission meeting in the near future.
*County Counselor Reports:
County Counselor, Patrick Henderson talked to the Board in regards to land acquisitions for Atchison County bridge projects. Counselor Henderson stated that a more proactive measure is being taken to get contract agreements for land purchases prior to accruing engineering cost and potentially having to drop a project due to a landowner not wanting to sell. An option to purchase right-of-way agreement will be presented to landowners with property adjacent to any specific bridge projects, along with a map of the area. A per acre price will be determined by the land use designation made by the Atchison County Appraiser.
Counselor Henderson told the Board that he currently has two option to purchase right-of way agreements signed by landowners located adjacent to Bridge No. C. 0–1 6.8 and Bridge No. 270. Commissioner Pohl moved to execute both agreements for right away purchase.
Commissioner Noll seconded the motion. Chairman Bower called for a vote, all voted aye.
The motion passed 3-0. The actual amounts of land needed will be determined once the engineers survey the property.
Counselor Henderson made note that the tax sale will be held next Wednesday, April 24, 2019, starting at 10:00 am. There have been a couple people register and have received bid numbers through the County Clerk's Office. Counselor Henderson noted that the name given on the registration application will be the name supplied for the deed that will be filed in the Register of Deed's Office. Taxpayers will want to be proactive and check any interested property, located within the city limits of Atchison, with the City of Atchison officials in regards to any special assessments for the property. Special assessments do not become a lien on the property until November 1 of any given year; therefore, any special assessments against the property during the 2019 year will be placed against the property and will need to be paid by the purchaser.
Bills were presented to be signed.
Add abate, escapes for real estate and personal property taxes were presented to be approved.
Commissioner Pohl made a motion to adjourn the meeting at 1:24pm. Commissioner Noll, seconded the motion. Chairman Bower called for a vote, all voted aye. Motion carried 3-0
Note: Once approved these minutes will be the official minutes of the Board of County Commissioners. Regular meetings of the Board of County Commissioners are video recorded.
The video of these meeting is generally available for supplementation of the minutes. The videos can be located under the Government tab at www.atchisoncountyks.org.
Attest: Michelle Phillips, County Clerk
AG Derek Schmidt: Kansas Receives $55.9 Million Payment From Tobacco Settlement
TOPEKA – (April 19, 2019) – Kansas has received its annual tobacco settlement payment totaling $55.9 million, Attorney General Derek Schmidt announced today.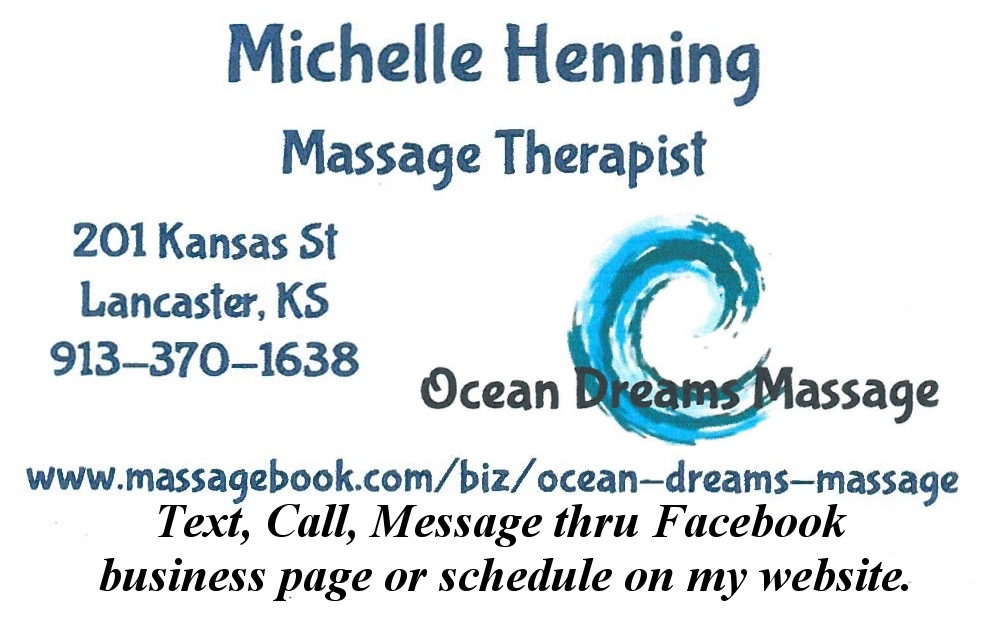 The $55,989,218.94 total, received yesterday, is consistent with the estimate that the attorney general provided last fall to the consensus revenue estimators.
As it does each year, the annual payment will reimburse the state for funds previously appropriated by the Legislature to pay the current fiscal year's cost of programs financed from tobacco settlement proceeds. Because of the timing of the annual tobacco payment in comparison with the state budget cycle, the Legislature each year appropriates funds that will not be received until the following April and then reimburses that amount when the annual payment is received.
Since the first payment was made in 1999, Kansas has received more than $1.1 billion from the participating tobacco manufacturers. The settlement payments are intended to offset the costs of tobacco-related illness and disease that are borne by Kansas taxpayers through government-paid medical benefits. The payments are made each year pursuant to a legal settlement that resolved claims made by 46 states, including Kansas, against the tobacco companies in the late 1990s.
Investigation Of Officer Shot At Hotel In Russell
Kansas Bureau of Investigation (KBI) agents and the Crime Scene Response Team (CSRT) are investigating a shooting where an officer from the Russell Police Department was shot at a hotel in Russell, Kan.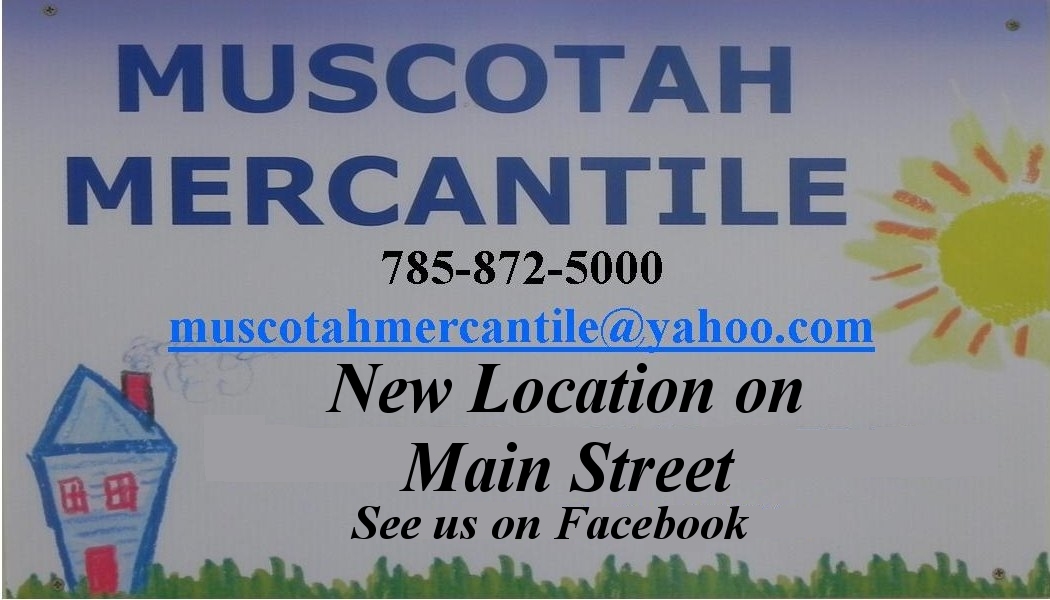 On Thursday, April 18, at approximately 8:15 p.m., information was received by law enforcement indicating a possible suicidal subject might be located in a room at the Days Inn at 1225 S. Fossil St. in Russell. An officer from the Russell Police Department, a deputy from the Russell County Sheriff's Office, and a Kansas Highway Patrol trooper responded to the second floor of the hotel to conduct a welfare check on 29-year-old Taylor Malcom of Lenexa.
Preliminary information indicates that at around 8:40 p.m., as law enforcement officers knocked on the door to the hotel room and announced their presence, a shot was fired through the closed door. Within minutes, at least an additional three shots were fired from the hotel room. One of the shots fired struck a Sergeant from the Russell Police Department in his leg. No law enforcement officers returned fire.
Malcolm called 911 from inside the hotel room, and dispatchers helped convince him to surrender. At approximately 8:50 p.m., Malcolm came out of the room and was taken into police custody.
The Russell Police Sergeant was taken to a Russell hospital where he was stabilized, and was then transferred to the Hays Medical Center. He is currently in good condition and is expected to recover.
Charges against Malcolm are pending.
This investigation is ongoing. No further information will be released at this time.
379 Crime Victims To Receive Support
TOPEKA – (April 19, 2019) – The Kansas Crime Victims Compensation Board yesterday awarded financial assistance to 379 victims of violent crime at its April meeting, Kansas Attorney General Derek Schmidt said.
Awards were made in 163 new cases. Additional expenses were paid in 216 previously submitted cases. The awards totaled $374,487.43.
The Division of Crime Victims Compensation in Schmidt's office administers the Crime Victims Compensation program, which was established in 1978 to help victims of violent crime pay for their unexpected expenses such as medical treatment, mental health counseling, lost wages, dependent support and funeral expenses.
The state's three-member Crime Victims Compensation Board determines claims that are eligible for payment and how much money will be awarded to each claimant. Awards are limited to a maximum total amount of $25,000 with limitations of $5,000 for funeral expense, $5,000 for outpatient mental health counseling, $10,000 for inpatient mental health treatment and $1,500 for grief counseling for family survivors of homicide victims.
A portion of assessed court costs and fines, inmate wages, parole fees and restitution paid by convicted offenders provides funding to the program.
For more information about the Crime Victims Compensation program call (785) 296-2359 or visit the attorney general's website at www.ag.ks.gov.
Legislative update Wks 10 & 11 ~ Kansas Sen. Caryn Tyson, 12th Dist.
There is a spending problem in government, especially Kansas State government. The Senate passed a budget according to the Chair of Ways and Means that, "is more than the Governor asked for." Senate Bill (SB) 75 appropriates $17.2 billion all funds and $7.1 billion of State General Funds (SGF). Since 2013, State expenditures have increased over $3 billion – a 19% increase in less than 7 years for all funds. The SGF increased $1 billion in that same timeframe – a 14% increase. This is not sustainable! SB 75 had a few good things, but not enough to justify the out-of-control spending. The vote was 21 Yes to 18 No. I voted No.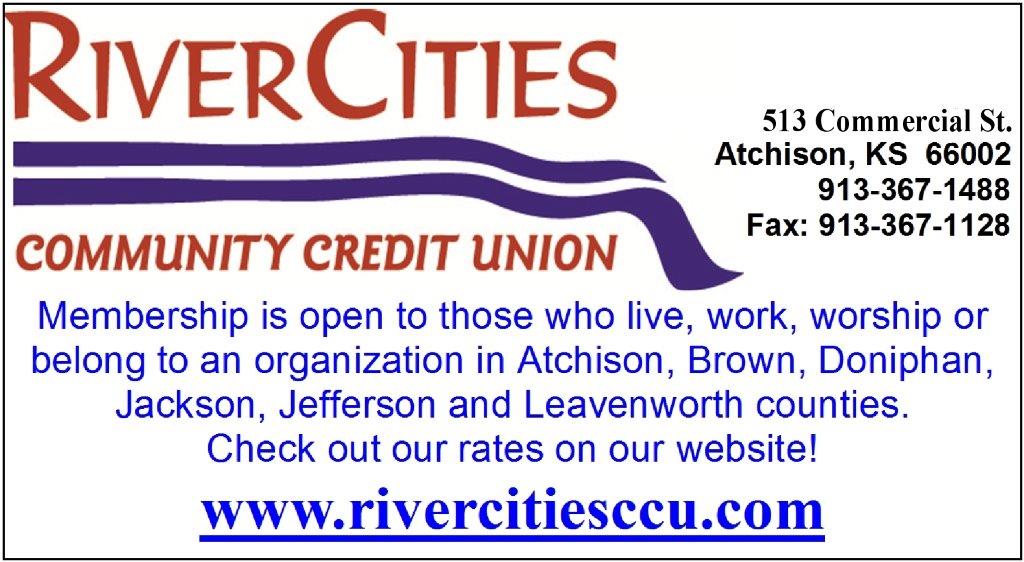 The Senate Tax Committee, which I chair, passed SB 91, an attempt to lighten the tax burden for senior citizens, disabled veterans, and Kansas taxpayers. It had a property tax freeze for low income seniors and disabled veterans and was amended in committee to increase the standard deduction for all Kansas income taxpayers. After passing out of committee, the bill was then buried in a special committee by leadership. To save part of SB 91, I amended SB 104 during floor debate to include the portion of SB 91 that would help low-income seniors and disabled veterans with their property tax. It is a step in addressing our out-of-control property taxes. I also moved to amend SB 104 so that small businesses and individuals in Kansas would be able to claim expense deductions on their state income tax return for certain tangible property, as corporations are currently allowed. Both amendments passed without objection. The base bill SB 104 would require anyone who is paid to prepare an income tax return to sign the return they prepared, in partial or whole, and to provide their federal Preparer Tax Identification Number (PTIN). It is an attempt to cut down on fraudulent tax returns. SB 104 containing both of my amendments passed the Senate unanimously. Hopefully, the House will act on the legislation this year.
Kansas taxes are some of the highest in the nation. According to an article in Kiplinger and USA Today, Kansas is 8th highest in the nation for state and local sales tax combined; in another article (posted at https://www.cheatsheet.com/culture/worst-states-for-property-taxes.html/) Kansas was 15th highest for property tax; Wallet hub, a personal finance website, has Kansas listed as 43rd (1 being the lowest) in the nation for property tax on vehicles. It is time to take a detailed look at Kansas taxes and how we pay for government.
The Governor vetoed SB 22. The bill would have stopped a Kansas tax increase that is a result of the Federal tax changes in 2017. The Senate passed the original bill only dealing with the Federal tax changes. The House made changes that would decrease sales tax on food by 1% and require online vendors collect and pay Kansas sales tax. It doesn't appear there are enough votes for a veto override.
SB 125 would extend the Rural Opportunity Zone (ROZ) five more years to 2026. The program is a state income tax credit for people moving into an approved rural county from out of state. The bill passed Yes 29 to No 11. SB 135 would increase the number of counties in the ROZ program by eight: Atchison, Cowley, Crawford, Dickinson, Ford, Franklin, Miami, and Pottawatomie. There are 73 counties in the program. SB 135 passed Yes 30 to No 8. I voted Yes on both bills. The House must pick up the measure for SB 125 and SB 135 to become law.
Kansas Closed Case Task Force would be established with SB 102. It creates a task force to create and implement a plan for uniform protocols for law enforcement to follow. The process does need to be identified. However, what makes legislators the experts in establishing the protocols and procedures relating to data hits in the Combined DNA Index System (CODIS). SB 102 would have two legislators co-chairing the task force. It's just another layer of bureaucracy. The vote was 39 to 1. I voted No.
The Kansas National Guard Educational Assistance Program would be updated by House Bill (HB) 2123, removing a requirement that eligible members of the Kansas National Guard have at least one year remaining on their enlistment contract to qualify for education assistance. HB 2123 would allow Air National Guard members to participate as they can only re-enlist 90 days prior to their end of service. The bill passed the Senate unanimously.
SB 219 would require scrap metal dealers when receiving metals such as aluminum, copper, brass, lead, and other nonferrous metal, to send pictures of the metal, name, address, and photo ID of the seller to a database maintained by the KBI. Currently, dealers collect this information except for the picture and keep it on file for law-enforcement to access when needed. In 2015, when the Scrap Metal Theft Reeducation Act passed, the database, fingerprinting requirement, and the $1,000 fee was not implemented in 2016 or 2017. In 2017 and 2018, the Legislature suspended the database, the dealer fingerprint requirement, the $1,000 registration fee because it had not been implemented. Instead of continuing to work on a solution, SB 219 was introduced by lobbyist in an attempt to force the database, create a sales tax on the metals, and create another fee fund for Kansas Bureau of Investigation (KBI). The bill had several amendments because of major issues.
Even with the amendments, the bill wasn't ready for prime time. However, lobbyists and others pushed for support of the bill and were able to get it passed in the Senate. One Senator railed about how the Scrap Metal Theft Act went too far but voted to continue the madness! It makes no sense. The KBI and Attorney General will not just be collecting names of bad players but also people who have not broken the law. Hopefully, the House will be able to stop this unprecedented collection of customer data by law-enforcement.
Bills and legislative work can be found at: http://kslegislature.org
A list of bills worked each day can be found on the Calendar at: http://www.kslegislature.org/li/b2019_20/chamber/calendars/
It is an honor and a privilege to serve as your 12th District State Senator.
Sen. Moran Statement on USMCA ITC Report
WASHINGTON – U.S. Senator Jerry Moran (R-Kan.) released the following statement after the U.S. International Trade Commission (ITC) released its report assessing the likely economic impact of the U.S.-Mexico-Canada Agreement (USMCA):
"The completion of the ITC report is an important step toward passing USMCA. While I look forward to fully reviewing the report in detail, I am pleased to see it confirms enacting USMCA would positively impact the U.S. economy, increase exports and create jobs. The importance of Mexico and Canada as trading partners to Kansas and the nation is clear. It is now critical that Democrats work in good faith with congressional Republicans and the administration to draft and pass legislation to enact the trade agreement."
AG Derek Schmidt Creates Elder And Dependent Adult Abuse Prevention Council
TOPEKA – (April 18, 2019) – Kansas Attorney General Derek Schmidt today announced that he is establishing an advisory council to assist efforts in combating the abuse of elder and dependent adults in Kansas.
The Elder and Dependent Adult Abuse Prevention Council will advise and make recommendations to the attorney general and to the statutory Abuse, Neglect and Exploitation Unit that was created by the Legislature and housed at the attorney general's office. The Council will be tasked with:
· Taking testimony and gathering information about elder and dependent adult abuse in Kansas;
· Establishing subcommittees or working groups on topics related to elder and dependent adult abuse;
· Assisting in developing local or regional multidisciplinary teams to prevent, detect and investigate abuse, neglect or exploitation of elder or dependent adults; and
· Coordinating and engaging in prevention activities for education, outreach and awareness, including the development of a publicly available clearinghouse of information on elder or dependent adult abuse prevention.
"The number of Kansans age 65 and older is projected to double over roughly the next generation," Schmidt said. "Sadly, along with that will come more tragic cases of physical, emotional and financial abuse of those who are vulnerable. At the attorney general's office, we have been working to strengthen our capacity to prevent, detect, investigate and prosecute cases of elder and dependent adult abuse and to help local authorities do so as well. Formally bringing together key stakeholders with expertise in preventing the abuse of elder and dependent adults is our next important step in preparing for this ongoing demographic change in our state."
Under authority of the statute that created the Abuse, Neglect and Exploitation Unit, Schmidt has proposed regulations to create the Council. A public hearing on the proposed regulations is scheduled for June 21 at 9 a.m. at the attorney general's office, 120 SW 10th Ave., Topeka. Copies of the proposed regulations and the economic impact statement for the proposed regulations can be viewed at www.ag.ks.gov/regulation-hearings. Members of the public also may submit written comments on the regulations through that website or by mail to the attorney general's office.
Between 1900 and 2010, the number of Americans age 65 and older grew from fewer than 5 million to more than 40 million, according to the U.S. Census Bureau. Over the same time, the portion of the population in that age bracket rose from about 3% to more than 12%. By one estimate, only one in every 24 cases of elder abuse is detected or reported. Despite that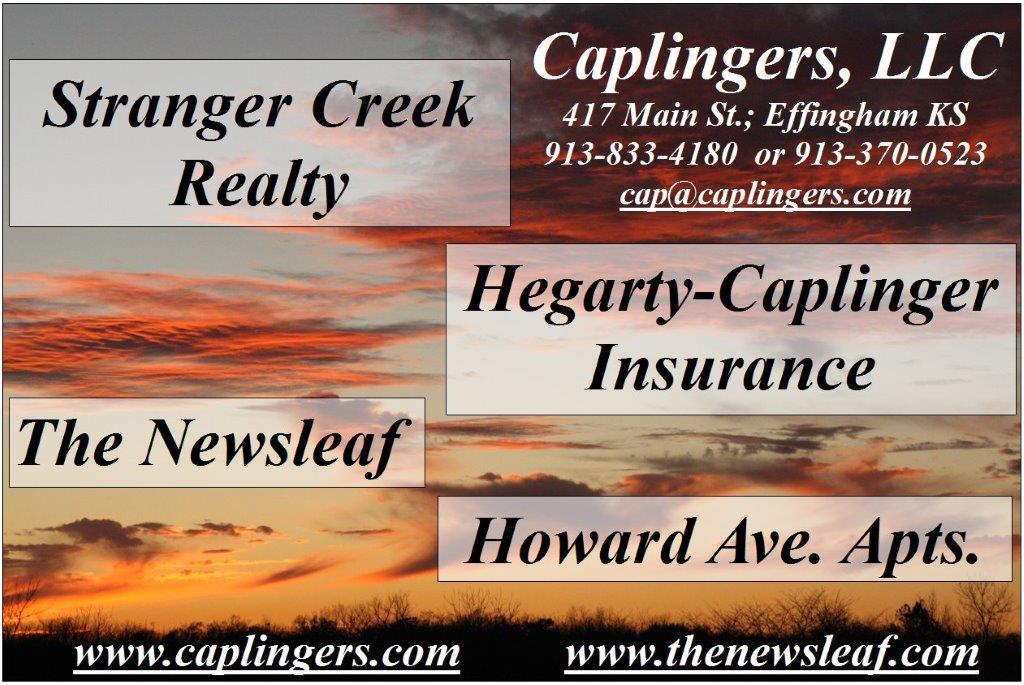 underreporting, statistically one in every 10 Americans age 65 or older who lives at home will become a victim of abuse.
The National Association of Attorneys General under Schmidt's leadership as president in 2017-2018 focused on strengthening efforts nationwide to combat elder abuse through its initiative "Protecting America's Seniors: Attorneys General United Against Elder Abuse." That year-long initiative culminated with a national summit on elder abuse hosted by Schmidt in Manhattan last year.
Schmidt in 2016 reorganized the Kansas attorney general's office to establish its Fraud and Abuse Litigation Division that focuses, in part, on elder abuse. The new division prosecutes elder abuse cases ranging from homicides to criminal scams and fiduciary abuse. The attorney general's office also has expanded its focus on elder abuse cases in its Medicaid Fraud and Abuse Division and its Consumer Protection Division.
The proposed new Council will replace an existing advisory group on consumer protection for seniors. The new Council will focus on a broader range of abuse of elder and dependent adults in Kansas.
Kansas Law Enforcement Cracks Down on Drugged Driving
Increased enforcement to take place over 420 weekend
TOPEKA, Kan. — According to a 2016 AAA poll in Kansas, only 63 percent of people consider driving after using marijuana 'a very serious threat' to their personal safety. In 2017, there were 287 crashes attributed to illegal drug use in Kansas. Eighty-three persons lost their lives in these crashes.
"There's a misconception that marijuana doesn't affect your ability to drive," said Chris Bortz, Traffic Safety Program Manager for the Kansas Department of Transportation (KDOT). "That is just false. Illegal drugs can impair a person's judgment, concentration and reaction time. Driving under the influence of any impairing substance is illegal for a reason."
There will be increased traffic enforcement and police visibility across the state to crack down on drugged driving. This enforcement will run from April 19-21, where 420 (April 20th) is largely recognized for its social attention on marijuana.
Law enforcement and prosecutors will also be enforcing a "No Refusal Weekend" in which all suspected impaired drivers who refuse a breath test may be subject to blood testing. Officers will be extra vigilant this weekend to detect all impaired drivers and consequently testing for both alcohol and drugs.
Marijuana laws are rapidly changing across the United States, including states bordering Kansas, leading to more drivers under the influence of marijuana. According to the National Highway Traffic Safety Administration, from 2007-2014, there was a 48 percent increase in drivers testing positive for marijuana across the nation. These findings demonstrate the imminent danger on our roads and the importance of raising awareness of the risks of drug impaired driving.
"With this enforcement and our education efforts, we hope that 100 percent of Kansas drivers recognize and understand this serious issue," said Mark A. Dupree, Wyandotte County District Attorney. "Driving under the influence of drugs is dangerous and deadly. We want people to arrive to their destinations safely, and that starts with smart decisions by both drivers and passengers."
Drug impaired driving does lead to crashes, serious injury and even death. Kansans will see law enforcement agencies out in full force this weekend, pulling over drivers that exhibit signs of impaired driving due to drugs or alcohol.
MISCELLANEOUS PRESS RELEASES
BIG KANSAS ROAD TRIP TO SHOWCASE NORTHWEST KANSAS
Cheyenne, Sherman and Wallace in Northwest Kansas will be the showcase counties for the Big Kansas Road Trip May 2-5. Organized by the Kansas Sampler Foundation and local county leaders, the event is designed to provide the public first-hand experiences with what there is to see, do, hear, taste, buy, and learn in these three counties.
People will choose what they want to do and when. There is no organized caravan or a single itinerary. A Big Kansas Road Trip printed publication will be available at information centers in each county seat or people can go online to bigkansasroadtrip.com to find a list of attractions and more than 80 activities that will take place during the four days.

Foundation director Marci Penner said, "When we presented this opportunity to the counties, our only request was for them to be good at being themselves and to help the public get to know them as they are. It's kind of like a tri-county open house. Activities will range from a historic re-enactment at Fort Wallace to the invitation to sit on the sidewalk with a business owner in Goodland--just as he does most afternoons and evenings."
WenDee Rowe, Foundation assistant director said, "Each person or family can design their adventure around the things they like. Some people may want to do scenic drives and others may want to explore one county per day. Families may have a quest to play on the playground in every town in the three counties. We just want everyone to have a good time exploring."
Many towns are hosting scheduled activities. A 50-page event guide is now available (contact travelwallacecounty@gmail.com) and can be picked up with a day program during the BKRT at Cheyenne County Museum in St. Francis, the public library or Welcome Center in Goodland; and the public library in Sharon Springs.
Activities range from tours of cemeteries, a buffalo ranch, a bean processing plant, National Weather Station, Hell's Half Acre, precision agriculture technology to an open house at Wright's Sunflower Oil. Other events include a garden tour, a Par 3 Challenge, welding a star, a spring livestock show, a pump organ jubilee, wild horse viewing, a car show and poker run to dozens of other options.
Some of the best known attractions in the three counties include the Arikaree Breaks in northern Cheyenne County and the St. Francis Motorcycle Museum. In Goodland, the main features are the giant Van Gogh painting and the replica of the first-patented helicopter at the High Plains Museum. Wallace County is home to Mt. Sunflower (the highest point in the state) north of Weskan and the Fort Wallace Museum. Locally-owned restaurants will be ready with specials for hungry travelers. Stores look forward to new customers.
Penner said, "We have no idea how many people will come. All we know is that the people of Cheyenne, Sherman and Wallace counties are excited and ready to welcome the public to their hometowns."
The mission of the Kansas Sampler Foundation is to preserve and sustain rural culture. Penner said, "We hope this event gets people addicted to exploring all Kansas communities year-round."
A grant from the Dane G. Hansen Foundation helped make this event possible.
For more information go to bigkansasroadtrip.com.
FHSU Shotgun Team Celebrates Pinnacle Season
HAYS, Kan. – The last time a Fort Hays State University team finished a season as undefeated national champions, Austin Svoboda was a toddler who hadn't yet celebrated his second birthday, and Riley Ross had not even been born.
That was 1996, when the Tiger men's basketball team completed a 34-0 season winning the NCAA Division II national championship.
It took 23 years, but an FHSU team recorded a similar feat this year.
Led by standout senior Svoboda and up-and-coming sophomore Ross, the shotgun team completed an undefeated season this school year, highlighted by national championships both semesters.
After winning the Scholarship Clay Target Program (SCTP) national title for the second time in three years last fall, Fort Hays State last month avenged its loss in last year's Association of College Unions International (ACUI) Clay Target Championships, where it finished second.
FHSU won six meets in the fall season and four this spring to finish 10-0 for the 2018-19 school year.
Claiming first place in four team events and second in two others, Fort Hays State beat runner-up Martin Methodist College out of Tennessee by 10 points at the ACUI season finale in San Antonio, Texas, last month. That was the same team that FHSU beat at the SCTP national meet in Marengo, Ohio, last November.
Those titles were in Division II – for schools with 10 to 20 competitors. The ACUI meet featured 884 total competitors from 91 schools in four divisions.
"It was definitely a goal to win (the ACUI) after finishing second last year," Svoboda said. "We wanted to come back and take this one, especially since we are graduating five people."
It was the fifth national team championship for Fort Hays State – to go along with five runner-up performances – since 2011.
"They knew they were capable of performing at a higher level last year," said Duane Shepherd, in his 14th year of coaching the shotgun team. "They entered this year with a mission in mind and went out and achieved it."
Svoboda has played an integral part of FHSU teams since 2012, and his swan song was one to remember. He claimed first place individually in two events and was a member of all four team event winners for Fort Hays State in claiming the individual high overall award.
Shepherd said that Svoboda's focus has always been on team first. But he admitted that "it's pretty hard to deny what he has accomplished as an individual."
"He is very talented individually," Shepherd said. "He has the competitive mental game where he can turn it on and turn it off."
Ross, who grew up near Svoboda – both are from Nebraska – said he has been watching, and trying to emulate, Svoboda for years.
"I watched him all through high school, and he never ceases to amaze me what he can shoot," Ross said. "Whenever you heard that Austin Svoboda was going to shoot, you always wanted to go watch."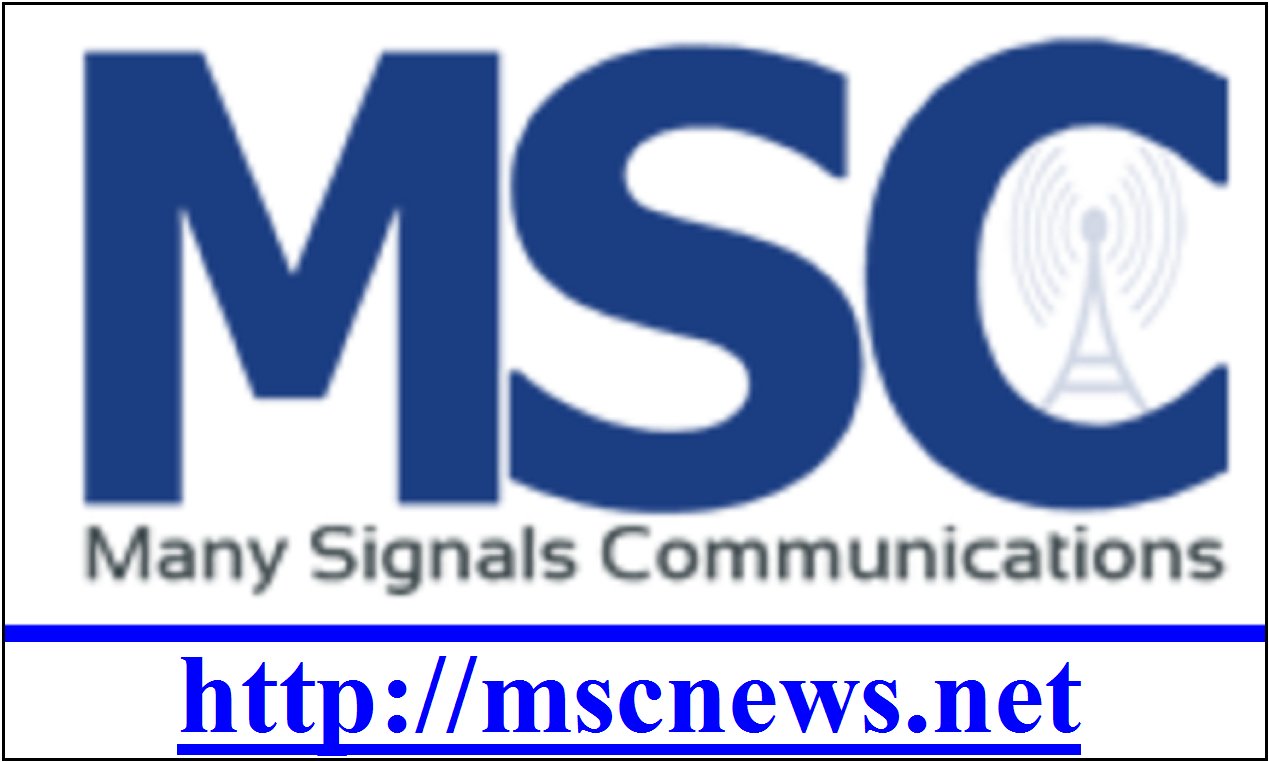 Ross, who had been shooting since he was 4 years old, learned his junior year in high school that FHSU had a shotgun team. Finding out that Svoboda went there didn't hurt, either.
"I went to a shoot here my junior year, and I found out they had a good ag major, so it was in the back of my mind from there on," Ross said. "I knew then that this is where I was going to go."
Ross fit in with the shotgun team immediately, winning the high overall individual award at nationals as a freshman.
Last month, he was a member of three first-place teams and one runner-up team, grabbing All-America honors along with seniors Cody Escritt, Jake Whipple, Jerrod Lies and Josh Crankshaw.
Svoboda, in his sixth year at FHSU, was missing from that list only because competitors can only be named All-American four years, and he accomplished that feat two years ago.
Escritt, Whipple and Lies are three of the graduating seniors along with Svoboda, but Whipple will be back for another year while pursuing a graduate degree.
Whipple was a member of three first-place team events and one runner-up at nationals and will be counted on to help lead next year's team along with Ross.
Ross said he is up to the challenge.
"Austin is just a great team leader, and I've learned a lot from him," Ross said. "He is irreplaceable. We will just need to step it up and carry on."
In addition to being named All-American, Escritt finished first in two individual events and recorded a perfect score of 100. Several of the seniors scored in the high 90s at nationals.
"It was rewarding to see those seniors to go out on such a high note," Shepherd said.
He pointed out several reasons the shotgun team is successful year after year, both in and out of the classroom.
"I'm proud of the fact that these kids are here of their own accord, because we don't have scholarships for our shotgun team," Shepherd said. "They come in with a commitment in mind – to be successful on the team and in academics. They are all pulling for a common goal, and they support each other well. They get their education and graduate."
Team members will tell you there are two more reasons for their success – Shepherd and his wife, Teresa.
"It wouldn't be a program without them," Ross said. "Duane always says he's the bus driver, but he does so much more – and a lot behind the scenes. And Teresa is the team mom. She takes care of us so well."
Shepherd agreed that his wife adds to the program.
"She's an integral part of this group," he said. "In fact, she's the driving force. We complement each other well."
While the graduating seniors are looking ahead to their future, they feel the shotgun team will continue to excel without them.
"Riley Ross is very talented," Svoboda said, "and we have some people down the bench who can shoot good scores at about any time. It's their time to shine now."
Shepherd agreed.
"There's no doubt about it, we will miss these young people who are leaving the program. They put a lot of time into developing their skills," he said. "But we had a junior varsity this year, and they are ready to step up and start writing their chapter in this book."
Following are the names of students who competed at the ACUI nationals last month and the FHSU results.
AKRON, Colo. (80720): Jenny Schoenecker, senior
BURWELL, Neb. (68823): Austin Svoboda, senior
CAMBRIDGE, Neb. (69022): Jake Whipple, senior
COLBY(67701): Keegan Morgan, senior
Jay Ziegelmeier, senior
JANESVILLE, Wis. (53548): Luke Heinzen, junior
JEWELL (66949): Michael Saint, graduate student
MINNEOLA (67865): Jerrod Lies, senior
NORTH PLATTE, Neb. (69101): Josh Crankshaw, senior
PINE VALLEY, Calif. (92036): Heather Gordon, junior
PLEASANTON (66075): Hunter Secrest, sophomore
PLEASANTON, Neb. (68869): Cody Escritt, senior
ST. PAUL, Neb. (68873): Riley Ross, sophomore
TOPEKA (66610): Wyatt Pursell, junior
YODER (67585): Cordell Waggoner, sophomore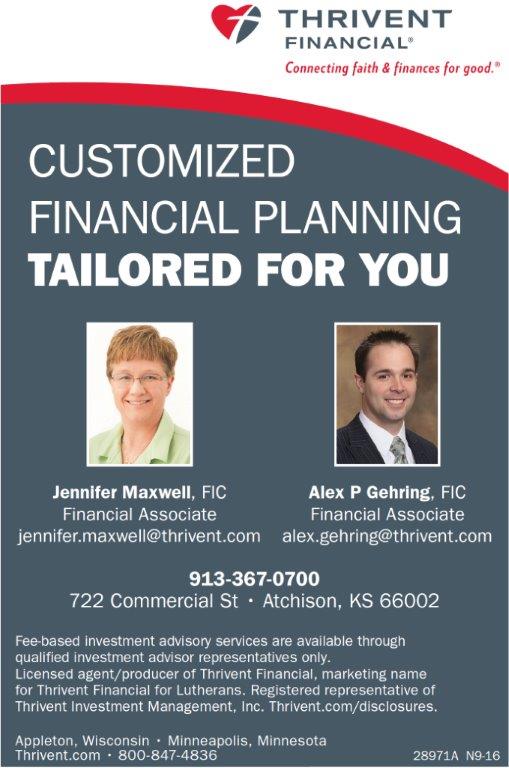 FHSU results from ACUI nationals
Individual awards
• Svoboda – Individual HOA; first, men's trap; first, men's international trap; first, combined trap.
• Escritt – first, men's American all-around; first, trap and skeet for men's combined American;
• NRA All-Americans – Crankshaw, Escritt, Lies, Ross, Whipple.
Team awards
• HOA (highest overall) – first, Division II.
• American trap – first: Svoboda, Escritt, Whipple, Lies, Crankshaw (497 out out 500).
• International trap – first: Svoboda, Ross, Whipple (287 out of 300).
• Sporting clays – first: Svoboda, Escritt, Lies, Crankshaw, Ross (446 out 500).
• Super sporting – first: Svoboda, Ross, Escritt, Purcell, Hippie (478 out of 500).
• American skeet – second: Escritt, Saint, Whipple, Lies, Waggoner (487 out of 500).
• American all-around – first (trap, skeet, sporting clays and super sporting combined).
KFB Commends Governor Kelly For Leadership, Compromise
TOPEKA – After receiving overwhelming support in both the Kansas House and Senate, the Kansas Farm Bureau Member Healthcare Benefit Plan officially became law this afternoon. This legislation will offer much needed competition and innovation to the health coverage marketplace, lowering the cost of healthcare for farmers and ranchers across the state.
"While Governor Kelly expressed concerns with House Bill 2209, we greatly appreciate she kept her door open throughout the entire process, and she listened to both sides," KFB CEO Terry Holdren said. "She met with both KFB leadership and our members at multiple points throughout the session, and she always led with her desire to work together and find a solution."
In the past five years, net farm income has declined by nearly 50 percent, while insurance costs increased by more than 200 percent. House Bill 2209 will help lower these unsustainable costs for qualifying Kansas farmers and ranchers who currently find themselves priced out of the market. From the very beginning of this debate, Kansas Farm Bureau emphasized the new member benefit plan was created to serve as a more affordable healthcare option specifically and solely for KFB members.
"The KFB plan is not intended to solve all problems facing the healthcare industry in Kansas, but no one understands the importance of neighbors working together to solve problems more than farmers and ranchers," said KFB president Rich Felts. "There is work to do to comprehensively stabilize healthcare costs in Kansas, and KFB stands ready to help make that happen in 2019."
KFB urged legislators – especially legislative leaders – to act decisively when the annual wrap up session begins May 1.
"Today Governor Kelly made a personally difficult choice in the spirit of compromise. By refusing to succumb to political obstructionism, she has paved the way for lawmakers to advance a comprehensive healthcare solution that will benefit our entire state. We thank the Governor and the legislature for supporting our efforts. The Governor's plan to help rural hospitals, create new jobs, and expand affordable healthcare to non-KFB members remains a critical piece of that puzzle," KFB President Rich Felts said. "We encourage the Kansas legislature and Governor Kelly to continue to seek to provide a comprehensive solution to the health care needs of Kansas in 2019."
Kansas Farm Bureau's mission is to strengthen agriculture and the lives of Kansans through advocacy, education and service.
HISTORY IS FUN ~ Robert & Helen Caplinger
Old news from the 1928 Issues of Effingham New Leaf
ACCHS ALUMNI 1928 ANNUAL MEETING. "The Alumni Reception Monday evening was attended by the largest number that has been present in many years. The reception was held in the YWCA and YMCA parlors, that had been tastily decorated for the occasion.
"The forty dignified seniors were initiated in a very undignified manner according to the notion of some of the older alumni members.
"The following officers were elected: Frank Hunn, president; Freda Kloepper, vice president; Ruth Barber, secretary and W. M. Sells, treasurer.
"Mrs. John Shoebrook of '94 was the earliest graduate present; Mrs. C. L. Cummings, '95 second; Luther Cortelyon '98, third.
"Junior Ellis presided as toastmaster, when toasts were given by Frank Hunn, Marie Bennett, Ellsworth Cummings, Luther Cortelyon, Wm. Snavely, Mrs. Shoebrook, True Jaseph, Supt. Bernard, Dr. Thierstein and Gerald McCulloh, president of this year's class.
"Pineapple ice cream and wafers were served."
BANS WERE CALLED. "Bans for the marriage of Clarence Hegarty, of Effingham, and Miss Bernice Setebell, of St. Joseph, were called in St. Ann's church, Sunday. The marriage will occur June 5."
ACCHS TRACK TEAM AT BIG SEVEN CONTEST: "The ACCHS scored well in the Big Seven contest at Hiawatha Saturday. Guy Chester was awarded a gold medal for winning the mile race. Earl Strine was given a gold medal in the half mile race and one for first place in the high hurdles. Orval Catheart tied for first in high jump, third in javelin throw and third in high hurdle. Waldo Tate tied for first place in pole vault; Clarence Coder third in the 100 and 220 yard dash; Percy Hoffman was third in the 440 yard run. Effingham team won second in the medley relay and one-half mile relay. ACCHS led throughout the contest up to the last event when Hiawatha nosed them out. Hiawatha made a total of 41 points, Effingham 40."
HISTORY FROM OBITUARY OF MRS. JULIA ANN WARNER. "Mrs. Julia Ann Warner, 72 years old, was found dead in bed by her half sister, Mrs. James Fenton, Sunday night. Julia Ann Bayliss, was born in Adams county, Ohio, January 4, 1856. Her mother died when the child was 18 months old and she lived with her father until she had reached the age of about 12 when he died. She then went to Doniphan county where she made her home with her half-sister, Mrs. James Fenton.
"On December 26, 1876, she was married to Silas Warner at the Warner farm near Lancaster. Mr. and Mr. Warner moved to Atchison in 1916 where they bought a home near Forest Park. For the last 13 years, Mrs. Fenton has made her home with Mrs. Warner.
"Surviving are a son, Geo Warner and daughter, Mrs. Harry Searles of Effingham, five grandchildren, three great grandchildren and the half sister, mentioned above. An older son, Thomas, passed away ten years ago.
"Funeral services were held Tuesday afternoon, at the Methodist church in Lancaster, the body was interred beside the remains of her husband, who passed away suddenly last June."
HEGARTY - SETCHELL WEDDING. "Miss Bernice Setchell, of St. Joe and Clarence Hegarty, of Effingham, were married at the St. Francis church in St. Joe. The bridesmaid was Miss Bertha Boos, of Atchison, and the Best Man was the groom's cousin, John Cunningham, of Manhattan. Junior Ellis and Edward Stamper, were ushers. Mrs. Hegarty is a graduate of the Academy of Mt. St. Scholastica, in Atchison, and the past year been the head bookkeeper for a large furniture factory in St. Joe. Mr. Hegarty is a graduate of ACHS and the past ten years has been assistant cashier of the Farmers & Merchants State Bank in Effingham. Upon their return from a wedding trip to Colorado, they will be at home to their friends in their own modern bungalow just completed and elegantly furnished in Effingham."
HISTORY FROM OBITUARY OF U. B. SHARPLESS. "U. B. Sharpless, 58, prominent for many years in business and public life in Effingham and Atchison died Saturday at his home in Atchison. He had been in failing health for many years from ulcers of the stomach and had only returned from the Mayo hospital a few days before his death. On Monday, he was at his insurance office, but very weak.
"The death of U. B. Sharpless came as a shock to the entire county. Mr. Sharpless was born in Delaware. The family moved to Atchison county when Mr. Sharpless was a lad of 8 years, settling on a farm near Pardee. Ulysses Sharpless was reared to young manhood on his father's farm. At 21, he purchased a general store and conducted an extensive grain business at Monrovia. He early became interested in politics.
"In 1892, he was married to Sarah A. Cook, daughter of Thomas F. and Margaret Cook, pioneers of this county. They moved to Effingham in 1903, where Mr. Sharpless engaged in a hardware and implement and grain business. He became owner of considerable land in the county. In 1908, the family removed to Atchison.
"The civic and political career of Mr. Sharpless has been an interesting one. His office was that of police judge of Effingham and he also served a term as mayor of Effingham. He was elected to the legislature in 1910, serving two terms. He was a member of the Atchison County high school board for many years. In the fall of 1924, he was elected to the office of County Treasurer by an ample majority.
"Mr. Sharpless' social affiliations were many. Among them were the Ancient Free and Accepted Masons, in which he had been a Knight Templar and Royal Arch Mason, also the Independent Order of Odd Fellows, the Modern Woodmen of America, the Elks, and the Fraternal Aid Union.
"He is survived by his wife and four children: Mrs. Gladys Harrell of New York City; Mrs. Walter Korff of Hebron, Nebr.; Miss Lois Sharpless of Peoria, Ill., and Miss Marie Sharpless, at home. Another daughter died in infancy.
"Funeral services were held at the home with Rev. Buckner, pastor of the M. E. Church, in Atchison. The Effingham Masons had charge of the burial, which was at the Monrovia cemetery. The pall bearers were: Geo. Snyder, J. E. Steward, Rob't Pinder, C. E. Sells, Frank Marsh, all Masons of Effingham."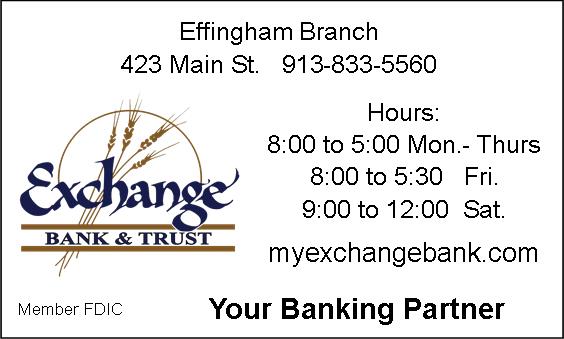 HISTORY OF EDGE TOWN. For the old timers who remember the dance hall in northwestern Atchison county, south of Horton. "Burke's Park, just across the line south of Horton, in Atchison county, is not under the jurisdiction of Brown county authorities and a little too far away from Atchison, for there to be much interested. Last week, a number of Horton people went to Topeka to investigate the powers of the township board in the matter of issuing licenses to country dance halls. Rev. A. L. Day, O. G. Wilson, Walter Broaddus and Mayor William Simpson called on Attorney General William A. Smith and were told the matter of issuing licenses was entirely up to the township board.
"Members of the board of Grasshopper township, Atchison county are: Charles Munger, trustee, O. G. Wilson, clerk, and C. E. Belden, treasurer are willing to issue the license to the Burke dance hall for weekday dances, but not for Sunday dances. Attorney Moxcey, representing Burke Bros., proprietors of the dance hall, recently tendered $25 in cash to the board in payment of a license. The money was not accepted.
"A conference was held in Atchison Saturday, at which it was understood County Attorney O'Keefe said he would expect Burke Bros. to be provided a license by Thursday. The board is still willing to issue a license, but not for Sunday night dances. It is understood their attorney, Mr. Moxcey, has advised them to accept a license for week-day dances only."
CLASSIFIED ADS
Plan on attending
The 127th ACCHS Annual Alumni Banquet will be held on June 1st, 2019 in the ACCJ/SHS gymnasium at 6:30 PM. A fellowship hour will be held prior to the banquet from 5:30 to 6:30 PM in the commons.
Tickets are on sale till May 28th at the Muscotah Mercantile in Muscotah; ENB Farmers and Merchants branch and Hegarty-Caplinger Insurance office in Atchison and Effingham. Tickets are $15.00. The meal will be prepared by Martha's Catering in Effingham.
Please contact the USD#377 office at 913-833-5050 to reserve a room at the high school for any class reunions. A tour of the old high school can be arranged if desired by a class holding a reunion. Contact Steve Caplinger 913-370-0523 to schedule a tour.
Current officers of the association are: President John Miller, Vice President-Greg Miller, Secretary-Sharman Heineken and Treasurer- Jim Cormode.
Don't forget the ACCHS Alumni Scholarship Foundation holds their annual meeting at the high school at 2 PM June 1st, 2019. Everyone is welcome to attend.
Please contact the USD # 377 office at 913-833-5050 to reserve a room at the high school for any class reunions.
Current officers are:
President John Miller sonofthunder24@cox.net
Vice-Pres. Greg Miller 941-769-5390 gregmillerdo@gmail.com
Secretary Sharman Heineken 785-872-3120 s_heineken@hotmail.com
Treasurer Jim Cormode 913-803-0029 james.cormode@gmail.com
Mark your calendar and attend if you can.
Questions call 913-370-0523 or
email: acchsalumniassoc@gmail.com
Class announcements and news are posted at the Alumni web site at www.thenewsleaf.com/acchsalumni.htm.
If wish to have your class information posted on the website just send the information to:
"GUESS WHO"
Can you guess who is in our photo below?
LAST WEEK
Left to right: Pam Berry, Jan Just, Linda Taliaferro, Kathy Kuhnert, Omalee Garten, Carol Hargrove, Kathy Ladd and Debbie Becker.
Problems with this web site contact cap@thenewsleaf.com Last updated 4-23-2019
<![if !vml]>
<![endif]>