You are our Visitor
The January 15, 2019 Edition
of
The Newsleaf
Vol. 16 Issue 3
BETWEEN THE ISSUES
QUOTES
FRONT PAGE
KANSANS WARNED AGAINST POTENTIAL INSURANCE SCAM
Topeka, KS — Ken Selzer, CPA, Kansas Commissioner of Insurance, is urging Kansans to be aware of a potential auto insurance telephone scam.
According to information from insurance officials, the caller uses the following introduction: "Hi this is Abigail and I'm with the consumer insurance association and I'm calling about your car insurance payments. How are you doing today?"
The phone number that shows on Caller ID is (216) 810-1881. Consumers are urged to block that number and not answer the call.
"It is highly unlikely that an insurance company would call about a payment," Commissioner Selzer said. "Normally they will send out your statement and, if payment is not received, a followup notice. Your agent might be notified, but the company is not going to call to demand payment over the phone."
Consumers who encounter this phone situation should call the Kansas Attorney General's Office or talk to a Kansas Insurance Department Consumer Representative by calling 800-432-2484, Commissioner Selzer said.
LOOK OUT FOR THE UPCOMING WEATHER SYSTEM
The slides below are from Wes Lanter, Atch. Co Director Emergency Management as of 1-16-19.
DEBT IS A THIEF
The David Ramsey Classes are starting at 6:00 pm on Tuesday, January 29-March 26, 2019 at the Atchison United Methodist Church, 501 Kansas Ave, Atchison, KS. For more information Contact Mike at 913-367-5845 or Church office 913-367-1844 or register online at:https://www.fpu.com/1078057. Free Childcare upon request. Ist Lesson FREE to everyone.
ALL AROUND US
The Effingham Lions will be serving a meal Friday 1, 2019 athe the home basketball game with Pleasant Ridge. Serving starts at 4:30 PM in the HS Commons. Choices are Chili or Soup with a cinnamon roll and drinks.
Washburn University Announces Fall 2018 Dean's List
TOPEKA, KS (01/14/2019)-- Washburn University has announced its fall 2018 Dean's List honorees. To qualify for the Dean's List, a student must be enrolled in 12 hours of graded credits and earn a semester grade point average of 3.4 to 3.99.
These local students are on the Dean's list: Rebecca Funk, Courtney Blohm, Nicholas Hager, Cole Harris, and Madison Lee all of Atchison; Khrystyan Masters and Avery Schrader of Lancaster; Madison Meeks, Samantha Hughes, and Emily Gerety of Effingham. Congratulations to all of these students, Washburn University is proud of their hard work and dedication to their education.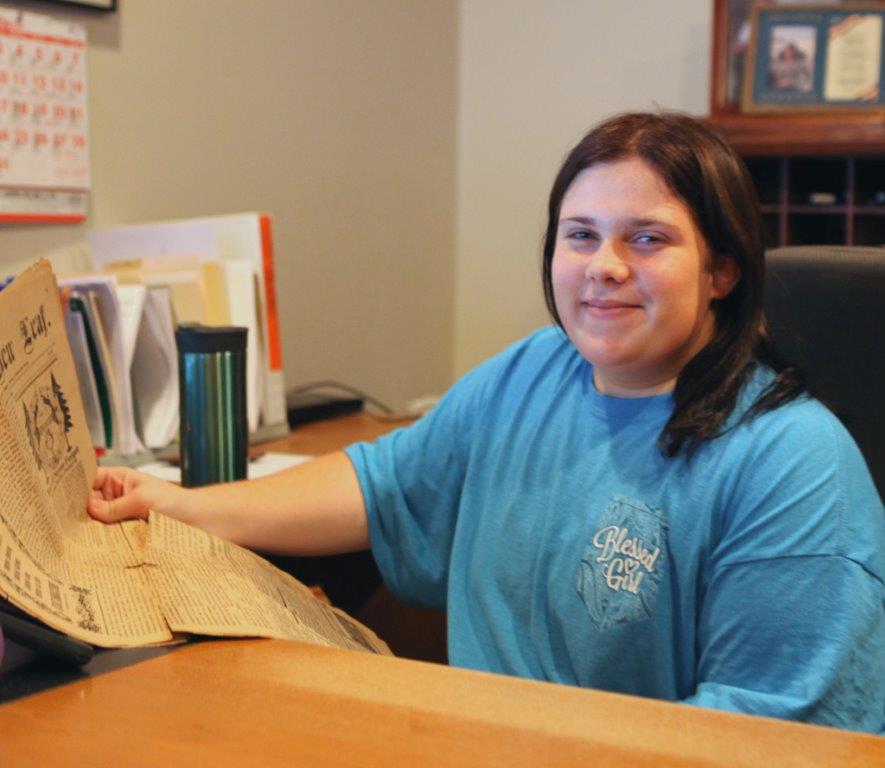 USD 377 SCHOOL NEWS
Tiger Talk ~ MaKaea Forbes
Welcome back….and hello 2019. Hard to believe that in a few short months, I'll be walking across that stage with my classmates patiently waiting to get handed that diploma!
Monday student's had their last day of Christmas break off. JH boys basketball played Oskaloosa. A and C teams fell a fell baskets short for the win. B Team won 15-12.
Tuesday was the first day back for students. Surprisingly everyone seemed to be ready to get back into the swing of things. I'm sure it won't be long and we'll be awaiting Spring Break!
At the elementary, the students have been encouraged to get their AR points going. The elementary will host a nacho/basketball party for the winners in March, "March/Reading Madness Fun. "
Thursday the JH boys' basketball took on McLouth. All three Tiger teams won! A team wins 45/19, B wins 18/14, C wins 11/6. The high school Varsity Scholars Bowl traveled to Cair Paravel. Mrs. Scherer states, "There were 20 teams competing of varying school size--6A to 1A. We were able to compete well and the students gave great effort. However, we did not make it out of pool play into the semifinals."
Friday morning the Varsity Wrestling team headed out early for Halstead. They Tigers wrestled well Friday. The high school basketball teams had hoop play against Valley Falls. Unfortunately the weather was becoming bad and the games got cancelled. A winter storm quickly blew through. The rain was welcoming, but to me, since Christmas is over, I'm ready for Spring. I could do without the snow. Although….it would be kind of fun to go sledding. It's been a long time since we have a snow that is "sledding worthy."
Saturday, the Tiger wrestlers continued at Halstead.
That's a wrap for this week Tiger fans!
MUSCOTAH NEWS ~ Susan Higley
Congratulations to Kenny Wilson for receiving the second place award for the Kansas Soybean Association contest. He had 80.6 bushels per acre for a 5 acre average. This is the third award Kenny has won in three years.
Time is running out to place an order for the The Muscotah Cancer Support Group is for t-shirts. The shirts are gray with all the ribbon colors represented for the different kinds of cancer, with the caption, "You will never fight alone" and the name of group with the date 2019. The costs of the shirts are $15 for up to x large, $17 for 2x, $18 for 3x and $20 for 4x. If you have questions or would like to place an order call or text Deanna Higley at 913-426-4065, Susan Higley at 913-370-5436, Renee George at 785-741-1071 or Helen Ashton at 785-548-5100. Checks should be made out to Muscotah Cancer Support Group. Orders must be placed by January 23rd in order to get the shirts and get them delivered in so that they can be worn in honor of World Cancer Day 2019 on February 4th. Order forms are also located at Lentz's, Horton Thrift Shop and the Horton Hospital, Muscotah Mercantile and the schools in District 430. Proceeds from the shirts will be used to help local cancer patients with travel expenses to doctor appointments and treatments. We want to thank all those who purchased shirts to help us with our committment to help local cancer patients.
Cancer Support Bingo will be Saturday, January 19th from 2 to 4 p.m. at the Community Building depending on the weather. The forecast for next weekend looks like possibly more snow coming our way. Come enjoy the fun. Refreshments and prizes will be available.
Friday night's snow made the trees look like a picture from a calendar. It was so beautiful but now the melting and mud will follow. Hope we miss the next one, but at least we are getting some much needed moisture.
FROM PASTOR AL ~ Al Schirmacher
I, one who knows very
little about agriculture
am a seed planter
scattering God's word
throughout the week
& twice on Sundays
such is cooperative work
for I'm not the seed
or the ground or the
water or the sun
or the fertilizer &
certainly not the harvester
content to be given
seed & to be led where &
how to scatter will continue
until I too am harvested
"Then he told them many things in parables, saying: "A farmer went out to sow his seed. As he was scattering the seed, some fell along the path, and the birds came and ate it up. Some fell on rocky places, where it did not have much soil. It sprang up quickly, because the soil was shallow. But when the sun came up, the plants were scorched, and they withered because they had no root. Other seed fell among thorns, which grew up and choked the plants. Still other seed fell on good soil, where it produced a crop—a hundred, sixty or thirty times what was sown. Whoever has ears, let them hear."" Matthew 13:3-9 NIV
"I planted the seed, Apollos watered it, but God has been making it grow. So neither the one who plants nor the one who waters is anything, but only God, who makes things grow. The one who plants and the one who waters have one purpose, and they will each be rewarded according to their own labor. For we are co-workers in God's service; you are God's field, God's building." 1 Corinthians 3:6-9 NIV
Al Schirmacher
we were embarrassed
& afraid that morning - we
questioned Him as
He wove the whip - we hid in
the corner as He berated
& drove them screaming
from the temple - where was Jesus
tender meek & mild -
yet His passion for Father's
glory also attracted....
storms besiege your boat
you cannot see either
horizon your oars
might as well be matchsticks - this
is not time to trust yourself....
"A furious squall came up, and the waves broke over the boat, so that it was nearly swamped. Jesus was in the stern, sleeping on a cushion. The disciples woke him and said to him, "Teacher, don't you care if we drown?" He got up, rebuked the wind and said to the waves, "Quiet! Be still!" Then the wind died down and it was completely calm. He said to his disciples, "Why are you so afraid? Do you still have no faith?" They were terrified and asked each other, "Who is this? Even the wind and the waves obey him!"" Mark 4:37-41 NIV
Al Schirmacher
LETTERS TO THE EDITOR
THE WORLD IS MY OYSTER
~ John Schlageck, Kansas Farm Bureau
Self-absorbed. It's all about me. I am the center of the universe.
All these words come to mind when I see today's endless stream of motorists talking, Tweeting, Snapchatting and Face-booking while speeding down the boulevard. This recent phenomenon has become an epidemic and it's spreading.
Harsh words?
Certainly, but there are also harsh consequences in lives lost, maimed and injured permanently in traffic accidents caused by those who place their own need to continually use their phone instead of focusing on the task at hand – driving safely and consciously.
The National Safety Council reports cell phone use while driving leads to 1.6 million crashes each year. Nearly 390,000 injuries occur each year from accidents caused by texting while driving.
One out of every four car accidents in the United States is caused by texting and driving with some sort of phone in their mitts. The other holds a mascara brush, a hamburger, a liter of water or a book while they steer with their knees.
Nearly everyone agrees texting and driving is dangerous. Most people do it anyway. In a new survey, 98 percent of motorists who own cellphones and text regularly said they were aware of the dangers, yet three-quarters of them admitted to texting while driving, despite laws against it in some states.
Whatever happened to the conscientious and courteous driver of yesteryear?
How many motorists today continually scan the road and sidewalks in front of them for kids biking or walking down the sidewalk?
How about a watchful eye for the elderly couple out for an early morning stroll?
Or someone else walking his or her dog?
Such conduct while driving today has become the exception rather than the rule. Did I mention before that driving today is all about me getting where I need to go?
What we need on our streets and highways today are motorists with the intelligence to understand that driving a car, pickup, motorcycle, bus, van, SUV or anything you crawl behind the wheel and drive requires your undivided attention.
This means no phone calls, no meals, no makeup. Just drive.
There's never a phone in my car located where I can pick it up while I'm driving. Don't need one. Don't want one.
My car functions the way it was intended without one. Anyway, I need to be ever vigilant looking out for all those motorists who are doing everything else in their cars but driving.
Used to be one of the last bastions of individual freedom was cruising in your car with the windows down, the radio playing your favorite song and the wind whistling through your hair. Every so often, you'd raise your index finger to signal, "Hey" to an upcoming motorist who'd reply in kind.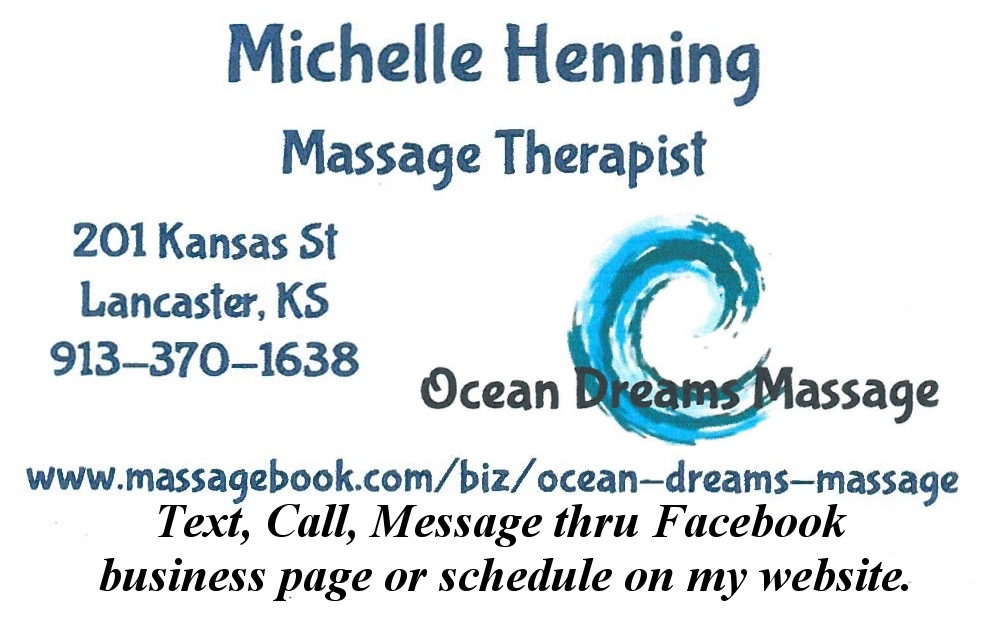 Doesn't happen much today. Still I can dream can't I?
But not behind the wheel – that's where I drive.
John Schlageck is a leading commentator on agriculture and rural Kansas. Born and raised on a diversified farm in northwestern Kansas, his writing reflects a lifetime of experience, knowledge and passion.
OP-ED-Dear Mom and Dad: Cool it
By Karissa Niehoff, Executive Director of the National Federation of State High School Associations and Bill Faflick, Executive Director of the Kansas State High School Activities Association.
If you are the mother or father of a high school athlete here in Kansas, this message is primarily for you.
When you attend an athletic event that involves your son or daughter, cheer to your heart's content, enjoy the camaraderie that high school sports offer and have fun. But when it comes to verbally criticizing game officials or coaches, cool it.
Make no mistake about it. Your passion is admired, and your support of the hometown team is needed. But so is your self-control. Yelling, screaming and berating the officials humiliates your child, annoys those sitting around you, embarrasses your child's school and is the primary reason Kansas has an alarming shortage of high school officials.
It's true. According to a recent survey by the National Association of Sports Officials, more than 75 percent of all high school officials say "adult behavior" is the primary reason they quit. And 80 percent of all young officials hang up their stripes after just two years of whistle blowing. Why? They don't need your abuse.
Plus, there's a ripple effect. There are more officials over 60 than under 30 in many areas. And as older, experienced officials retire, there aren't enough younger ones to replace them. If there are no officials, there are no games. The shortage of licensed high school officials is severe enough in some areas that athletic events are being postponed or cancelled—especially at the freshman and junior varsity levels.
Research confirms that participation in high school sports and activities instills a sense of pride in school and community, teaches lifelong lessons like the value of teamwork and self-discipline and facilitates the physical and emotional development of those who participate. So, if the games go away because there aren't enough men and women to officiate them, the loss will be infinitely greater than just an "L" on the scoreboard. It will be putting a dent in your community's future.
If you would like to be a part of the solution to the shortage of high school officials, you can sign up to become a licensed official at HighSchoolOfficials.com. Otherwise, adult role models at high school athletic events here in Kansas are always welcome.
GOVERNMENTAL NEWS
Unapproved Minutes of the January 8 Meeting of the Atchison Co. Commission
Pursuant to the law, the Atchison County Commission Board met in Regular Session at 1:00 PM on the 1st floor of the courthouse, 423 N 5th St. Atchison, KS. Chairman Eric Noll called the meeting to order with Commissioner Henry W. Pohl, Commissioner Jack Bower, and County Counselor Patrick Henderson present for the meeting. County Clerk, Michelle Phillips recorded the minutes.
The Board recited the pledge of allegiance to start the meeting.
Minutes of the January 2, 2019 meeting were reviewed with no corrections noted.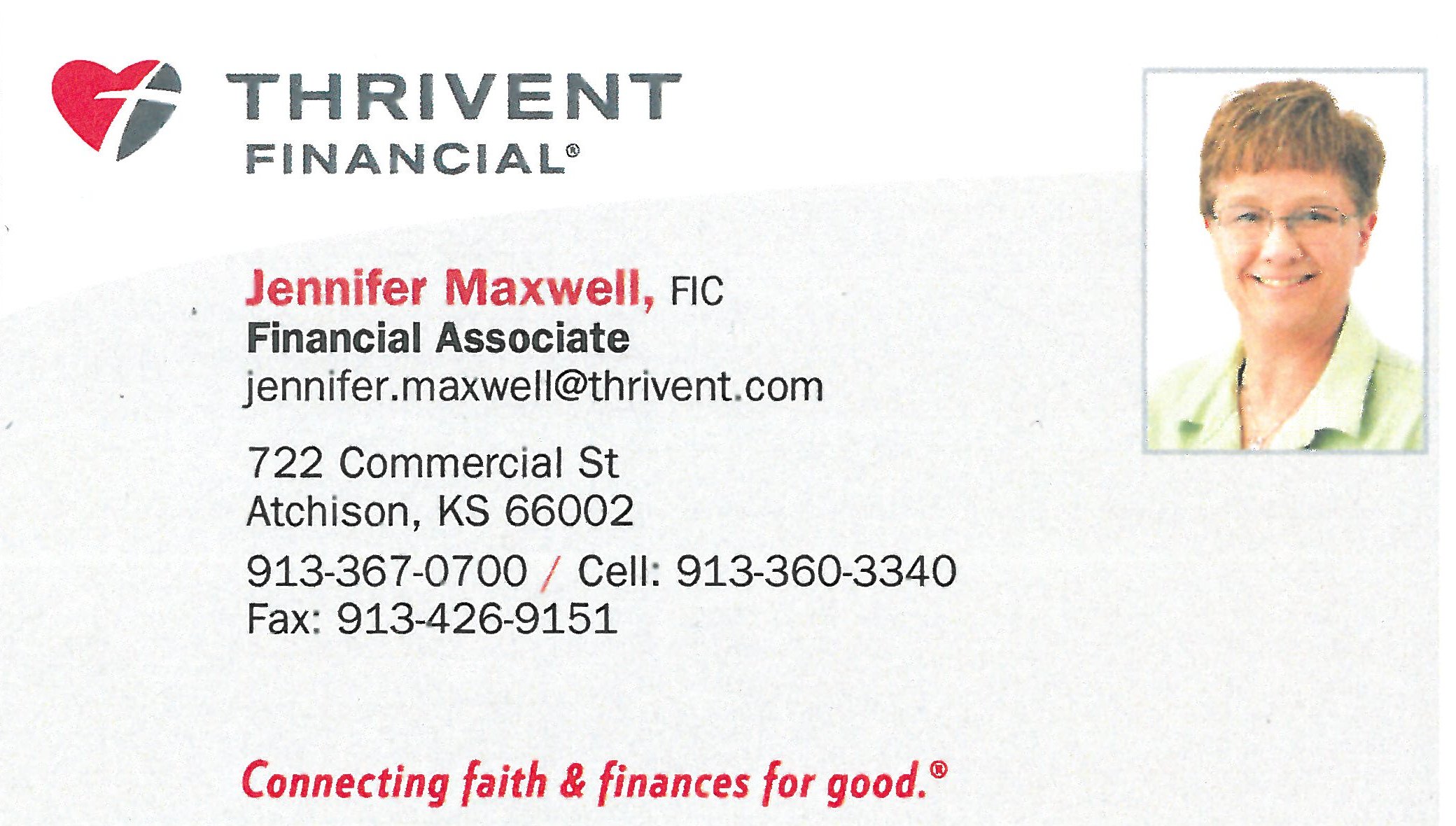 Commissioner Pohl made a motion to approve the minutes. Commissioner Bower seconded the motion. Chairman Noll called for a vote, all voted aye. Motion carried 3-0.
*Commissioner Comments and Committee Reports:
Chairman Noll stated he has a Northeast Kansas Environmental Services (NEKES)
meeting at 9:00 am on Thursday, January 10, 2019.
Chairman Noll noted that there would be a Countywide Sales Tax Committee meeting January 10, 2019, at 6:00 PM at the USD # 409 Board Room located at 626 Commercial St., Atchison, Kansas. The public is invited to attend.
Chairman Noll also plans to attend the NEK-CAP meeting on Thursday, January 17, 2019, in Hiawatha.
*New Business Before the Board:
The Board received a purchase order from the Atchison Chamber of Commerce. The bill included membership dues, along with the fees for Chamber events during the year. The total was $1,675.00. Commission Bower made a motion to approve the membership and fees to the Chamber of Commerce. Commissioner Pohl seconded the motion. Chairman Noll called for a vote, all voted aye. Motion passed 3-0.
The Board received an application for a Cereal Malt Beverage license from Linda Milner of the Potter Country Store and Bakery. If the Board of Commissioners approves the application; a notice will be sent to the Mount Pleasant Township. Commissioner Pohl moved to approve the application. Commissioner Bower seconded the motion. Chairman Noll called for a vote, all voted aye. The motion passed 3-0.
*Executive Session:
Commissioner Bower moved that the Board of County Commissioners recess into executive session at 1:05 PM to discuss personal matters of non-elected personnel, as allowed by K.S.A. 75-4319 (b)(1), and that the purposes of the closed session is to protect the privacy rights of the employee, and that the board come out of the executive session at 1:15 PM, in the commission room, first floor, courthouse. Those present will be the three commissioners, County Counselor, Patrick Henderson, and Jamie Madison, HR Director. Commissioner Pohl seconded the motion. Chairman Noll called for a vote, all voted aye. The motion carried 3-0.
There was no action taken during the executive session.
*New Business Before the Board:
Jamie Madison, HR director, informed the board that interviews had been done for the Administrator position at the Atchison Senior Village, on Friday, January 4, 2019. There were four candidates interviewed by three separate interview panels. The position was offered to Kinton Friend, who accepted the position with an estimated start date of February 4, 2019.
Seth Howard, Road & Bridge Superintendent, appeared before the Board with a request and petition from Centurylink Telephone Company to bury copper cable around Shannon Industrial Park. Commissioner Pohl noted that utility company will move the lines, if ever necessary for road construction, at no cost to the county. Commissioner Pohl moved to approve the request for Centurylink Telephone Company. Commissioner Bower seconded the motion.
Chairman Noll called for a vote, all voted aye. The motion passed 3-0.
Seth Howard Road & Bridge Superintendent, presented the Board with a purchase order for equipment to be used for the Road & Bridge Department. The total amount will be sent for bid for a lease-purchase agreement. Included will be a 2019 Ford F-250 crew cab pickup in the amount of $32,668.45, a Bobcat skid steer loader model S650 T4 in the amount of $40,314.62, and a 2019 Mac dump truck model GR64FT in the amount of $156,862.00. The dump truck will be for rock only and not equipped for snow removal. The total for the lease purchase, will be $229,845.07. Commissioner Bower moved to accept the purchase of all the equipment based on a successful banks lease financing. Commissioner Pohl seconded the motion. Chairman Noll called for a vote, all voted aye. Motion passed 3-0. Counselor Henderson was directed to send out solicitations for bids for the Lease-Purchase Financing.
*Executive Session:
Chairman Noll moved that the Board of County Commissioners recess into executive session at 1:25 PM for a preliminary discussion relating to the acquisition of real property as allowed by KSA 75-4319(b)(6), and that the purposes of the closed session is to protect the county's financial interest, which would be subverted by having the discussion in public, and that the board come out of the executive session at 1:40 PM, in the commission room, first floor, courthouse. Those present will be the three commissioners, County Counselor Patrick Henderson, and Seth Howard, Road & Bridge Superintendent. Commissioner Bower seconded the motion. Chairman Noll called for a vote, all voted aye. The motion carried 3-0.
There was no action taken during the executive session.
Bills were presented to be signed.
Add, abate, escapes for real estate and personal property taxes were presented to be approved.
Commissioner Bower moved to adjourn the meeting at 1:41 PM. Commissioner Pohl seconded the motion. Chairman Noll called for a vote, all voted aye. Motion passed 3-0.
*Note: Once approved these minutes will be the official minutes of the Board of County Commissioners. Regular meetings of the Board of County Commissioners are video recorded.
The video of these meeting is generally available for supplementation of the minutes.
The videos can be located under the Government tab at www.atchisoncountyks.org.
Attest: Michelle Phillips, County Clerk
ARREST WARRANT ISSUED IN GOODLAND HOMICIDE CASE
SHERMAN COUNTY– The Kansas Bureau of Investigation (KBI) and the Sherman County Sheriff's Office served an arrest warrant related to the homicide of 21-year-old Zachary Chavez, who was killed on Dec. 20.
Jesus M. Soto, 21, of Goodland, had previously been in police custody at the Sherman County Jail on a warrant unrelated to this incident, but an arrest warrant was issued Friday night and was recently served to Soto for involuntary manslaughter related to Chavez's death. Soto and Chavez were friends.
The Sherman County Attorney is expected to prosecute the case. Any further information will come from the County Attorney's office.
On Human Trafficking Awareness Day, AG Schmidt joins national missing children's organization advisory council
TOPEKA – (January 10, 2019) – As organizations in Kansas and nationwide mark National Human Trafficking Awareness Day tomorrow (January 11), Kansas Attorney General Derek Schmidt will be participating in his first meeting as a member of an advisory council for a national organization focused on finding missing children and reducing child exploitation.
Schmidt, as immediate past president of the National Association of Attorneys General, is serving as a member of the Law Enforcement Advisory Council for the National Center for Missing and Exploited Children. This week he is participating in his first meeting in that role at the new NCMEC headquarters in Alexandria, Virginia.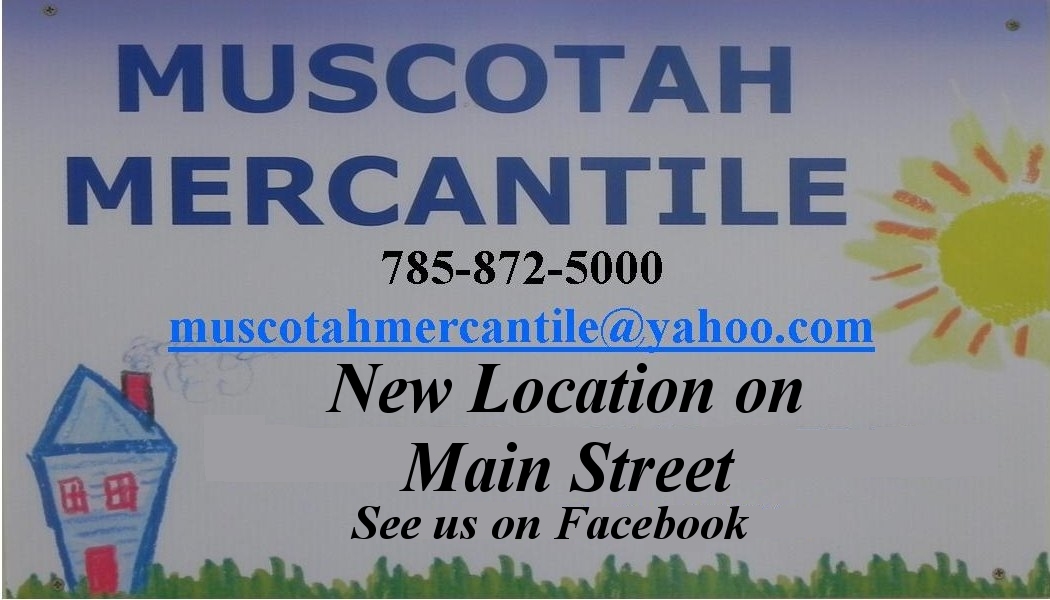 "NCMEC is a valued and respected national organization in the fight against all forms of child exploitation, including human trafficking," Schmidt said. "It is an honor to serve as a member of the law enforcement advisory council. I look forward to learning more about how we can strengthen our work with NCMEC to continue Kansas efforts to reduce exploitation of children."
Among NCMEC's programs is the maintenance of the online database of missing children, available at www.missingkids.org. NCMEC also has been designated by the U.S. Department of Justice as the manager of the Amber Alert Secondary Distribution Program, which re-distributes Amber Alerts issued by law enforcement agencies, including the Kansas Bureau of Investigation, to appropriate secondary distributors.
More information on the attorney general's efforts to combat human trafficking in Kansas is available at www.ag.ks.gov/human-trafficking.
MISCELLANEOUS PRESS RELEASES
Online FHSU programs among top listings in 2019 U.S. News rankings
HAYS, Kan. – In 2019, for a third year in a row, online bachelor's degree programs at Fort Hays State University have been ranked best in Kansas by U.S. News & World Report.
"Recognition by U.S. News & World Report is just the latest testament to the high quality of the online programs offered at Fort Hays State University," said Dr. Jeff Briggs, interim provost and vice president of academic affairs.
"Our bachelor's and graduate programs make the top tiers of the major rankings – like U.S. News and Washington Monthly – and the numerous other organizations that evaluate online education."
Fort Hays State offers a total of 137 degree programs through the FHSU Virtual College – 58 undergraduate, 58 master's, one doctorate, four education specialist and 16 associate degrees. Sixty-one certificate programs, graduate and undergraduate, are also available.
The Virtual College has enjoyed 20 continuous years of record enrollments in both the fall and spring semesters.
"Rankings like these, and the fact that our Virtual College enrollment has grown constantly over the last 20 years, demonstrate the value we have for students in Kansas and around the world," said Mike Michaelis, director of the FHSU Virtual College.
"This is especially so for students who have to work full time, or as close to full time as they can, and who want and need to get an education at the same time," he said.
U.S. News bases its ratings for online bachelor's programs on four general categories of criteria:
• Engagement, which attempts to measure opportunities for student engagement in courses and interaction with instructors and classmates.
• Services and technologies, which considers diverse technologies available for coursework at a distance as well as the availability of support for learning assistance, career guidance and financial aid "commensurate with quality campus-based programs."
• Faculty credentials and training, which is an indication of how closely the academic credentials of online faculty match those of on-campus faculty.
• Expert opinion, which is based on a survey of academic officials and employers.
Student engagement was given the most weight, at 35 percent. Student services and technology were weighted at 25 percent, and the remaining two were given 20 percent.
For the complete U.S. News & World Report rankings, go to www.usnews.com/online.
About the FHSU Virtual College
Distance education at Fort Hays State began in 1911 when faculty voted to offer courses free by mail so that one-room school teachers across Western Kansas could afford to gain the continuing education required to teach. The distance education department created then evolved continuously with changing technology and culture until, in 1997, the Department of Continuing Education and Instructional Technology became the FHSU Virtual College.
Registration Open For Four KAMS Camps Led By FHSU Faculty In June 2019
HAYS, Kan. – Fort Hays State University's Kansas Academy of Mathematics and Science Summer Academy will offer four camps for incoming high school freshmen and sophomores in the month of June.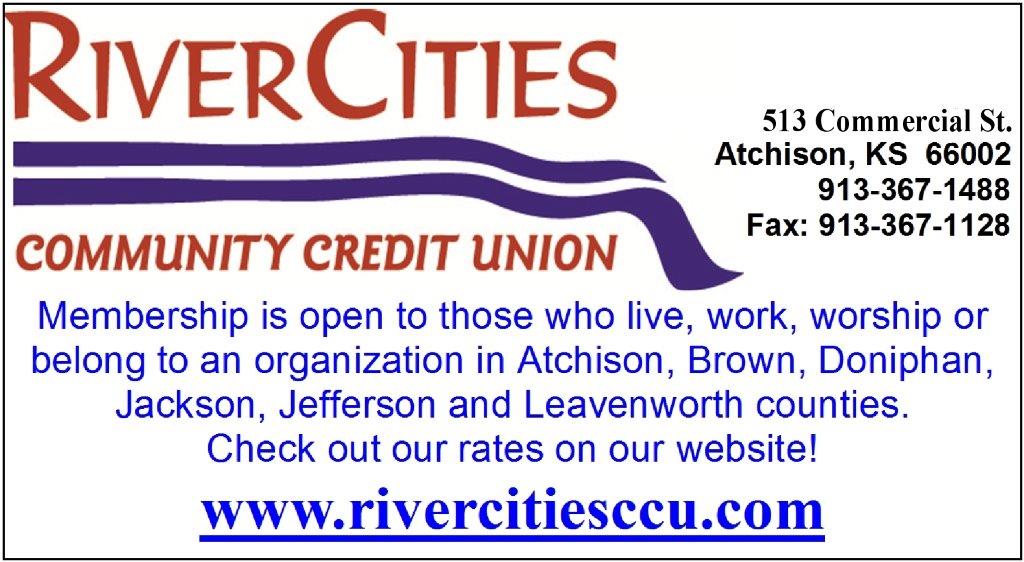 FHSU faculty and staff will organize each camp, all of which are focused in science, technology, engineering and mathematics. Students will stay in a residence hall on the FHSU campus with staff available all day and night to assist campers. Each camp is four days long with check-in and drop off beginning Sunday evening.
Camps are listed by date.
June 2-6: Engineering Design: 3D Printing and CNC
The use of 3D printing and computer numerical control (CNC) is exploding across the engineering and industrial world and has revolutionized the way we create from 3D-printed houses to guitars cut out of an old slab of wood. In this quick-paced, high-impact camp, students will be immersed in all things 3D and design. Programs like Autodesk Inventor, Sketchup and Aspire will be available for students to produce individual designs that will be exported to 3D printers and CNC routers.
June 9-13: Detective for a Day: CSI and Forensic Science
Students will be able to experience the excitement of forensic science and crime scene investigation in this highly interactive camp. Participants will be able to discover how to scour a crime scene and look for clues. The camp will feature hands-on, mock crime scene exploration coupled with forensic science fundamentals to give individuals a chance to live and learn like a real crime scene analyst.
June 16-20: Faster than the Speed of Sight
In this camp, students will learn how to use a high-speed camera and analyze video of events that are too fast to see with the naked eye. Questions such as "How fast is a baseball dropped from 60 feet traveling when it strikes the ground?" will be answered as students collect video recordings of experiments and measure data in a high-speed learning environment.
June 23-27: Gamers Unite!
Participants will have the opportunity to learn about the tricks and trades of game development. Students will learn how to design, code, test and deploy three-dimensional games using Unity, a popular cross-platform game engine along, with learning the fundamentals of C#, a programming language used in Unity.
Each camp is limited to 30 students and costs $100 for residents of Kansas and $400 for non-residents. The fee includes room and board, supplies and a T-shirt. Priority will be on a first-come, first-served basis with a maximum of two camps per student.
The priority registration deadline is April 1, and the final registration deadline is May 1. Registration must be mailed in with full payment to reserve a spot.
For more information, contact Shelia Clark, KAMS Summer Academy Coordinator, at 785-628-4168 or kamssummer@fhsu.edu. To download the registration form, visit www.fhsu.edu/kams/summer-camps/index.
About KAMS:
KAMS is an early-entry-to-college program that focuses on advanced mathematics and science. While studying at KAMS, students live on campus in a select residence hall with other KAMS students from across Kansas and around the world. Over the course of two years, students complete over 60 hours of college credit. These college classes are taken alongside traditional college undergraduates and taught by college professors while simultaneously contributing to their high school graduation requirements.
Kansas Farm Bureau Receives National Awards
NEW ORLEANS - Kansas Farm Bureau was recognized for the New Horizon award at the American Farm Bureau Federation (AFBF) centennial convention in New Orleans, La., this week. This award is given to states with the most innovative new programs.
Kansas Farm Bureau received the award for its work on broadband coverage.
"We're proud to receive the New Horizon award," Rich Felts, president of Kansas Farm Bureau, says. "Since we began the work on proving the inaccuracies of coverage maps, we've seen Farm Bureau members across the state step up by providing speed tests to take to the FCC. It's through these tests and the legislative actions in Kansas that we were able to take a step in the right direction to provide members and residents of rural Kansas the reliable, high-speed cell phone coverage they deserve."
Kansas Farm Bureau also received Awards of Excellence in all four program areas of Advocacy; Engagement and Outreach; Leadership and Business Development; and Membership Value.
Jackie Mundt, Pratt County, competed in the Young Farmers and Ranchers Discussion Meet and received first place. Mundt wins a new Ford truck and paid registration to the AFBF FUSION Conference in Milwaukee, Wis., courtesy of Ford.
Kansas Farm Bureau represents grassroots agriculture. Established in 1919, this non-profit advocacy organization supports farm families who earn their living in a changing industry.
Kansas Farm Bureau Honors Tradition And Heritage Of Family Farms
MANHATTAN, Kan. – Kansas Farm Bureau is recognizing "Sesquicentennial Farms" in conjunction with its annual "Century Farm" program. The Century Farm program honors farms who have owners or operators related to the original farm owner/operator for 100 years by Dec. 31, 2019. The Sesquicentennial Farm recognition goes beyond that to farms in the same family for 150 years.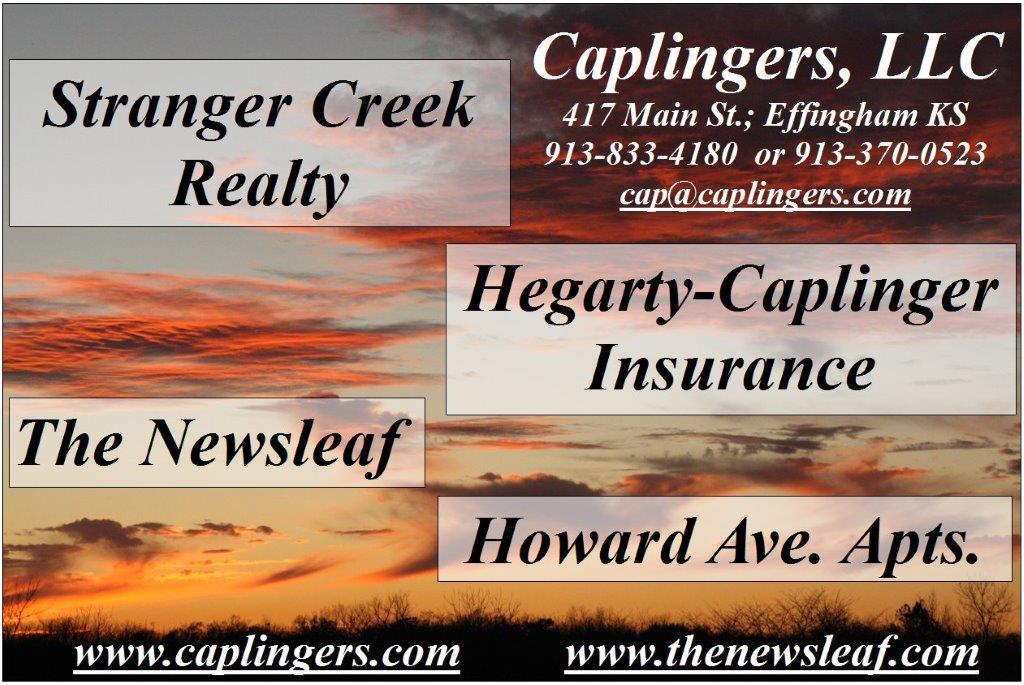 "Kansas farmers and ranchers have a lot to be proud of," Rich Felts, Kansas Farm Bureau president, says. "One thing we take pride in is our value in the traditions and strong family ties of rural living. Kansas Farm Bureau is honored to celebrate those through the Century Farm and Sesquicentennial Farms programs."
The deadline for consideration to be part of the 2019 programs is May 15. Complete details for qualification and applications for both programs can be obtained at county Farm Bureau offices across Kansas or on the KFB website, https://www.kfb.org/Get-Involved/Century-Farm-Program.
Lessons Learned from Kansas Specialty Crop Growers Report Available
Topeka, Ks.- The Kansas Rural Center (KRC) announces the availability of its latest report, Lessons Learned from Specialty Crop Growers Across Kansas. The 42-page report is a compilation of five previously published profiles of successful Kansas specialty crop growers, plus the proceedings of a one-day facilitated discussion in February 2018 between those experienced growers and five beginning specialty crop growers.

"Interest continues to grow among Kansas farmers and want-to-be farmers for ways to diversify their farms or to find new enterprises for the growing market demand for local, fresh fruits and vegetables," stated Mary Fund, KRC Executive Director. "This report is a modest attempt to share information among growers, and to document what
growers see as the challenges and needs if specialty crop production is to move forward in Kansas."
Kansas only grows about 4% of the fruits and vegetables it consumes, which points to potential economic opportunity. Historically, Kansas grew many more acres of specialty crops until commodity crop agriculture took over most of those acres.
The Lessons Learned report is available online at the Kansas Rural Center's website at websitehttps://kansasruralcenter.org/growing-under-cover/. A limited number of hard copies are also available by contacting mfund@kansasruralcenter.org. Farmers profiled include Dave Svatyof Svaty's Produce near Kanopolis, Frank Gieringer of Gieringer's Orchard and Berry Farm near Edgerton, Chris and Christi Janssen's Cand C High Tunnels in Scandia, Dan and Kathy Kuhn's The Depot Market in Courtland, and Nina and Jeter Isley's Y Knot Farm and Ranch near Bird City in far northwest Kansas.
Most feature high tunnel or hoophouse production in addition to field production. Crops feature a full range of vegetables from salad greens, tomatoes, peppers and pumpkins to a variety of fruits: you-pick strawberries and other berries, and apples and peaches. More than one also direct market grassfed beef, lamb and chicken. One also raises certified organic grains and another conventional grain crops.
The report joins KRC's trilogy of specialty crop guides:Growing Under Cover: Polytunnel Options (December 2014, Updated Oct. 2018); Growing Under Cover: A Kansas Grower's Guide, 2016; and Growing Over Cover: A Kansas Specialty Crop Grower's Guide to Cover Crops. All are available for download in color and/or black and white at KRC's websitehttps://kansasruralcenter.org/growing-under-cover/.
Hard copies are also available upon request for the Growing Under Cover: A Kansas Growers Guide.
The report was published as part of a project supported by the Specialty Crop Block Grant Program at the U.S. Department of Agriculture and administered by the SCBG Program at the Kansas Department of Agriculture in Kansas.
Growing Over Cover: A Kansas Specialty Crop Grower's Guide to Cover Crops is the latest publication in the Kansas Rural Center's series of grower guides for fruit and vegetable growers in Kansas. The guide is now available for download on the KRC website, and a limited number of hard copies are available by contacting KRC.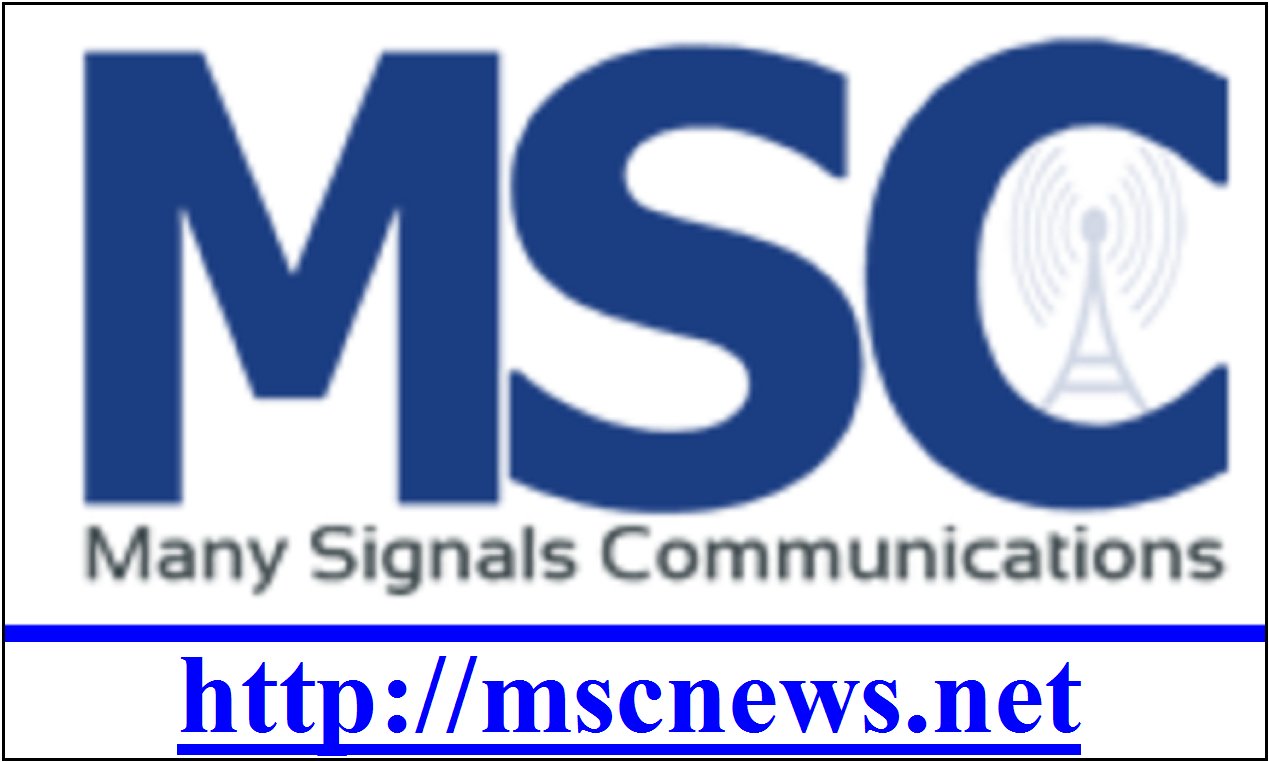 Growing Over Cover was prepared with funding from the Kansas Department of Agriculture through the Specialty Crop Grant Program at the U.S. Department of Agriculture (USDA) through Grant No. 16-SC-BGP-KS-044.
The guide isthe third in a series of specialty crop guides prepared by the Kansas Rural Center in collaboration with Kansas State University Extension. The first was Growing Under Cover: A Guide to Polytunnel Options that outlines the choices available for low and high tunnels, and how to select the right plastic tunnel or hoophouse option for you. Available athttp://kansasruralcenter.org/wp-content/uploads/2014/12/Growing-Under-Cover-0-FULL.pdf.
The second guide isGrowing Under Cover: A Kansas Grower's Guide that provides basic management strategies for hoophouse or high tunnel production, as well as enterprise budgets for seven major specialty crops popular in hoophouses including tomatoes, lettuce, spinach, cucumbers, peppers, leafy greens and root vegetables. It is available at KRC's website at https://kansasruralcenter.org/growing-under-cover-a-kansas-growers-guide/.
The Kansas Rural Center is a non-profit research, education and advocacy organization promoting a sustainable agriculture and food system.
Latest Kansas Soybean 100-bushel Club Member Sets New Record
Despite challenging weather during harvest, the best agronomic practices and wisely selected varieties still contributed to Kansas farmers' producing high-yielding, valuable soybeans in 2018.
"The annual Kansas Soybean Yield and Value Contests recognize outstanding Kansas farmers and provide fun incentives for them to improve," said Doug Shoup, Ph.D., Scranton, a former Kansas State University area agronomist, who just completed his fifth and final year as the contests coordinator. "They also allow the Kansas Soybean Association, thanks to checkoff funding from the Kansas Soybean Commission, to share what participants learned to benefit all Kansas soybean farmers."
Love & Love Farms, Montezuma, topped the statewide irrigated division with a conventional-tillage entry that made 104.14 bushels per acre - the contest's new record and only the second entry ever to document more than 100 bushels. Matt Geiger, Denton, led the dryland division with a conventional-tillage entry of 94.10 bushels per acre. Kole McCauley, Leona, won the value contest with $1.037 per bushel of increased value (12.1 percent over the cash price).
The yield contest included 29 entries, down 11 from 2017. The 19 winners in 10 categories had verified yields averaging 81.87 bushels per acre, compared to the reported state average of 42bushels per acre in 2018. The contest winners' average increased by 3.76 bushels per acre, while the state average increased 2 bushels per acre from 2017.
The value contest had 21 entries, 10 fewer than in the previous year. For their protein and oil contents, the top three entries averaged 99.3 cents (11.5 percent)in increased value over the $8.60base cash price. In 2017, that average was 93.8 cents (10.2 percent) above a $9.18 cash price.
From north-northeastern Kansas, Jason Taylor, Highland, won the district conventional-tillage, dryland competition with 92.31 bushels per acre. Henry Farms Inc., Robinson, won the district no-till, dryland competition with 79.10 bushels per acre and placed third in the Kansas Soybean Value Contest with 95.2 cents per bushel (11.1 percent) of increased value.
From northeastern Kansas, Kenny Wilson, Horton, placed second to Geiger (Denton) in the district conventional-tillage, dryland competition with 80.61 bushels per acre. William (Alex) Noll, Winchester, placed third with 73.90 bushels per acre and placed second in the Kansas Soybean Value Contest with 98.9 cents per bushel (11.5 percent) of increased value. Vering Land & Pork, Marysville, won the district no-till, dryland competition with 78.64 bushels per acre. Terry Strube, Horton, placed second with 74.79 bushels per acre. Kent Grimm, Morrill, placed second in the statewide no-till, irrigated competition with 87.96 bushels per acre. David Olson, Hiawatha, placed third with 84.25 bushels per acre.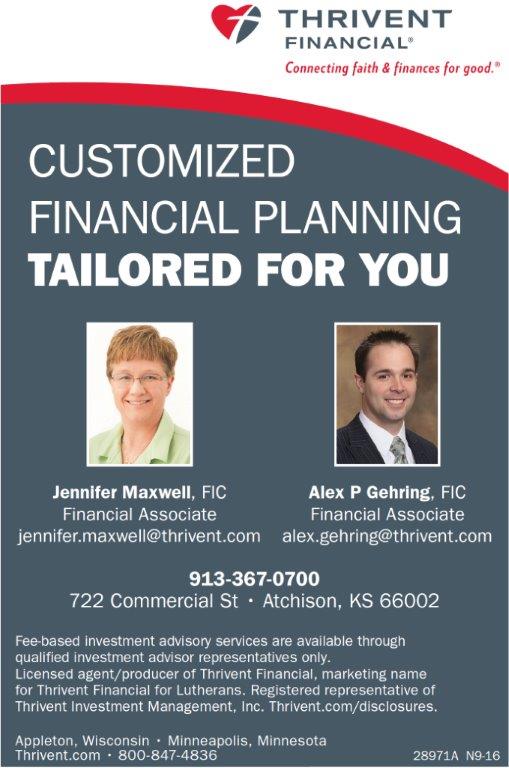 In north-central Kansas, Rod Stewart, Washington, won the district conventional-tillage, dryland competition with 65.82 bushels per acre. Ryan Stewart, Washington, won the district no-till, dryland competition with 80.50 bushels per acre. Lee Pifer, Washington, placed second with 67.10 bushels per acre. Curtis Kohman, Washington, placed third with 66.10 bushels per acre.
In southeastern Kansas, Bob Timmons of Timmons Bros. Farms, Fredonia, won the district conventional-tillage, dryland competition with 79.42 bushels per acre. Bradley McVey, Fredonia, won the district no-till, dryland competition with 67.36 bushels per acre.
From northwestern Kansas, Michael Meier, Selden, placed second (to Love & Love Farms) in the statewide conventional-tillage, irrigated competition with 95.36 bushels per acre. Scott Ellis and Brock Ellis of Ellis Farms Inc., Norton, placed third with 94.26 bushels per acre. Harold Koster, Hoxie, won the statewide no-till, irrigated competition with 88.92 bushels per acre.
The Kansas Soybean Association presented the state and district winners with plaques or certificates and monetary prizes from the Kansas Soybean Commission at the Kansas Soybean Expo, Jan. 9 in Topeka. The highest dryland and irrigated yields in the state each received a $1,000 award, and Love & Love Farms (Montezuma) got an additional $1,000 bonus for surpassing 100 bushels per acre. In each district, first place won $300, second earned $200, and third received $100.
WILDLIFE AND PARKS REPORTS
Kansans Compete In Year-long Competition To Crown State's Top Birders
PRATT – Think you know your Kansas birds? Prove it. Keep track of the number of different species you see between Jan. 1, 2019 and Dec. 31, 2019 and enter the 2019 Kansas Birding Big Year contest, hosted by the Kansas Department of Wildlife, Parks and Tourism (KDWPT). But you'd better bring your A-game. Last year, the winner recorded more than 300 species!
Participants of all skill levels may compete in three age groups: youth (17 and under), adult (18-64), and senior (65 and up). Winners in each category will receive great prizes that may include prints of Rob Penner ink drawings, gift cards and more.
Participation Guidelines
1. Participants must register online at https://ksoutdoors.com/Services/Wildlife-Diversity/2019-Kansas-Birding-Big-Year on or before April 1 to be part of the 2019 contest.
2. Participants must read and abide by the set of rules governing the competition (also available at ksoutdoors.com). These rules are adapted from the American Birding Association Recording Rules and Interpretations and include the Code of Birding Ethics. Breaking or disregard for these rules will disqualify the participant from the competition.
3. Participants are required to log their data into the online service, eBird, available on the Cornell University website, www.ebird.org. Each participant will need to create an individual profile, with sign-in and password to begin submitting their sightings.
4. Participants will need to submit a running total list of observed species quarterly to the program coordinator . This is to help track progress and provide quality control. The program coordinator and competition committee have final say on list totals. Dates for submissions are June 30, September 30 and December 31.
5. Winners in each category will be determined by a committee selected by the program coordinator. Winners will be notified and prizes will be awarded in mid-January of the following calendar year. Categories are defined as:
Youth – 17 and under
Adult – 18-64 (3 skill levels: Novice, Intermediate and Advanced)[KR[1]
Senior – 65 and up
6. Prizes will be awarded based on availability and appropriateness per division, as determined by program coordinator and competition committee.
For more information, visit ksoutdoors.com.
HISTORY IS FUN ~ Robert & Helen Caplinger
Old news from the 1926 Issues of Effingham New Leaf
HISTORY FROM OBITUARY OF JOHN D. HAWK. "John D. Hawk passed away on May 4, 1926 at his home. His death was due to cancer.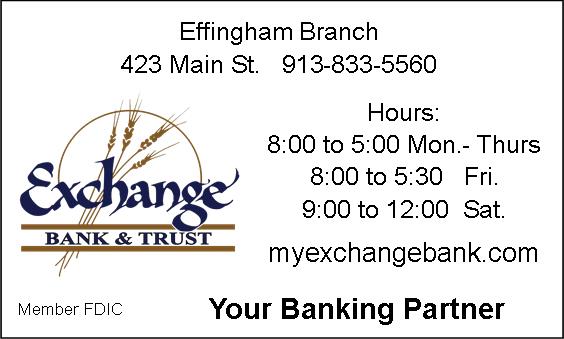 "John D. Hawk was born at Bakersville, Ohio, Nov. 19, 1875. He came with his parents to Kansas about 45 years ago. Twenty seven years ago, he was united in marriage to Miss Alice Law. To this union were born nine children. The oldest, a son, passed away at the age of one month. The deceased's widow and eight children survive. They are Prof. Herbert Hawk, of the ACCHS faculty; Mrs. Dorothy Thorne, Farmington; Miss Mateel Hawk, teacher in the Orphans Home, Atchison; Kenneth, John, Vera and Vada (twins) and Alenna, all at home. He is also survived by his father, L. T. Hawk, four brothers: Charles, Shawnee, Okla., Wilbur, business manager of the Atchison Daily Glove; Robert and Clifford, farmers near Effingham; three sisters: Mrs. Clem Higley, near Atchison, Mrs. Rob't Foster and Mrs. Herbert Happel, Effingham.
"John D. Hawk was one of the finest men in the world. He was one of the charter members of the Farmers Institute, that later became the Farm Bureau, and at the time of his death was a member of the ACCHS board. He was interested in education and once made the remark that the highest ambition was to educate his children, rather than to leave them houses and land.
"Funeral services were held at the Presbyterian church with interment in the Evergreen cemetery. Pall bearers were Alex McLenon, Ernest Penny, A. G. Valentine, Ira Graves, J. A. Harman and Fred Sutter."
ONE OF A KIND (MRS. ROB'T FOSTER). "A town woman would throw up her hands in horror, at the thought of entertaining 67, but it didn't frighten Mrs. Rob't Foster in the least when that many attended the Sunny Hill Thimble club meeting at her home. In contests prizes were won by Mrs. Ernest Falk and miss Mary Phillips. Mrs. Foster served sandwiches, salad, peach pie and coffee." (Mrs. Foster was the mother of Raymond Foster.)
SPECIAL MEETING OF ACCHS BOARD. "At the ACCHS board meeting, Tuesday, Wm Snavely was elected mathematics teacher at a salary of $190. The teachers committee was appointed to confer with Prof. Davies and Miss Edith Shank to see whether they could qualify to handle the remaining subjects, but no steps were taken to elect them.
"John Niblo, of Muscotah, was elected to fill out the unexpired term of the late John D. Hawk."
HISTORY FROM OBITUARY OF ROLLO BOWMAN. "Rollo Bowman passed away at the Missouri Pacific Hospital in St. Louis on Sunday. His death was due to double pneumonia following flu.
"Mr. Bowman was born in Massenet Springs, Va., Jan. 22, 1876. At the age of 15 years, he started his career as a telegraph operator. He came to Kansas to see the west. For several years he was relief man on the Central Branch, and happened to be sent to Effingham. After an acquaintance of two years , he and Miss Libbie VanWagoner were united in marriage. Had he lived until June 10, they would have celebrated their 13th wedding anniversary. He was agent in Effingham 13 years. Mr. and Mrs. Bowman were the parents of two children. Frances, 11 years of age, and Rollo, 9 years old.
"Three years ago on Easter Sunday, Mr. Bowman was united with the Presbyterian church. The late Rev. E. L. Combs was at that time pastor of the church. Mr. Bowman and Mr. Combs were pals. They were both ideal, Godly men and they had a vision of things, ore substantial and greater than can be found on earth. It was not uncommon for Rev. Combs to spend the greater part of his sleepless nights at the depot with Mr. Bowman, because he enjoyed his wholesome company.
"Mr. Bowman was a member of the Masonic lodge and the order of Railroad Telegraphers.
"Funeral services were held Wednesday afternoon at the Presbyterian church. The pall bearers were Frank Marsh, H. C. Panzeram, Riley English, Rob't Pinder, W. C. Roche and A. J. Sells. Interment was made in the Evergreen cemetery with the Masons in charge."
PROGRESS OF THE EFFINGHAM WATER SYSTEM. "A pump was put in the old well formerly used by J. R. Snyder and L. H. Murphy, stock buyers, years ago, and 38,000 gallons of water was pumped in 9 hours. The well is located on the McClung property in the south part of town. A large test hole will be put down in the near future. A sample of the water was sent to K. U. to be analyzed." (5.21.26)
"The water in the test well on the McClung property is quite soft. A representative from the Archer Co. of Kansas City, spent the weekend in Effingham sizing up the situation. If it is decided to put a well down at that place to furnish the city for water, the city will pay the McClungs $500 for a roadway and the ground where the well is located."(5.28.26)
HISTORICAL ARTICLE WRITTEN BY MRS. ANNA ACHESON. "Mrs. Anna Acheson, 82 years of age, contributes a splendid article telling of her experience: "In July, preceding the close of the Civil War when rebel John A. Morgan made the raid in Indiana and Southeastern Ohio, July 24, it was rumored that Morgan was in that part of Ohio (that was on Saturday evening), we thought it was just a rumor but found out afterwards that they had camped Saturday night within 6 miles of us. It was rumored that he was burning property and killing people as he marched along. About 8 o'clock Sunday morning we heard shooting over in the woods, not quite 1/2 mile away, and as General Shackleford, of the Union force met up with Morgan at that place, then a skirmish took place. As the report of their rifles rang out over the stillness of that hot, sultry Sunday morning, we sure thought our day of reckoning had come. The firing had kept up for some time, then Morgan made his retreat. As we stood and watched, the field between us and the woods, was alive with men on horseback, some on foot and moving very rapidly in our direction. We stood and watched (not because we were brave), Oh, no, there was a by road from the field which led past the house and out to the main traveled road and many of them came that way. They seemed to be scattered everywhere. When within calling distance they called for water, water, and that call from suffering humanity appealed to us very forcibly. It mattered not whether 'the blue or the gray.' There were two buckets of water in the house, which someone had brought from the spring, during the morning. There were just the two of us at the home, a middle aged lady and myself, then a girl 20 years of age. The men folks of the family had taken the horses to a thicket of brush some distance away to hide them, as they supposed they would not hesitate to exchange horses, should theirs be exhausted. When they rode up both of us picked up a bucket of water and a tin cup and as we stood at the edge of the crowd they rode up two at a time drank and rode off and so on until the water was gone. A great many rode off without a drink of water. As the spring was ways off there was no chance to go get a fresh supply. I remember how nice and orderly they were. No clamoring, or no reaching of a dozen hands at once and no one asked for the second cup of water. On their way they met with people going to church. They would halt the driver, cut the harness from the horses, mount them and ride away. They robbed stores on their way and when they saw they were closely pursued unburdened themselves of everything they could. The ground was strewn with all kinds of merchandise, jewelry, all kinds of notions, even bolts of goods, muslins, besides there was loose horses, saddles, guns. The government sent out men to take care of all these things. There was a number of wounded on both sides and were taken care of at the farm houses until they died or got able to leave. People came for miles to view the wonderful battle field, and as the fighting took place on the farm where we lived will say we had plenty of company for a time. It was several weeks before things were straightened out. Almost 50 year after the raid, the timber in which the fighting took place was cut down and made into lumber and the bullets in the logs bothered both choppers and sawers. Morgan was captured late in the evening of the same day on which the fighting occurred, which was in Carrol county, Ohio. He was captured near Lisbon, Columbiana Co. Ohio. Those who had horse taken, got them back when identified by the owners."
CLASSIFIED ADS
New Year...New You...New Opportunity! Crittendon Home Care is hiring for exceptional and reliable Caregivers. This is a terrific opportunity for a part-time or 2nd job. We provide service 24-7 and are looking to hire for all shifts. Apply at www.crittendonhomecare.com
"GUESS WHO"
We didn't get any help on last week's photo. Look at it again and see if we can find a home for the photo.
An old picture postcard was found in a box of old pictures belonging to the late Lena Oswald. Her mother's second marriage was to Jim Christie's brother, Art. This picture has JCS on the back of it? The family was wondering if any of the Newsleaf readers could ID it? Look it over carefully and let us know if it someone you might know or be related to.
LAST WEEK
Problems with this web site contact cap@thenewsleaf.com Last updated 1-15-2019
<![if !vml]>
<![endif]>