The May 21, 2013 Edition of
The Newsleaf
Vol. 10 Issue 20
"The battle, Sir, is not to the strong alone; it is to the vigilant, the active, the brave. Besides, Sir, we have no election. If we were base enough to desire it, it is now too late to retire from the contest. There is no retreat but in submission and slavery! Our chains are forged! Their clanking may be heard on the plains of Boston! The war is inevitable; and let it come! I repeat, Sir, let it come!" -- Patrick Henry
"We have staked the whole future of American civilization, not upon the power of government, far from it. We have staked the future of all of our political institutions upon the capacity of mankind for self-government; upon the capacity of each and all of us to govern ourselves, to control ourselves, to sustain ourselves according to the Ten Commandments of God." -- James Madison
I cannot accept, your canon that we are to judge pope and king unlike other men, with a favorable presumption that they do no wrong. If there is any presumption, it is the other way against holders of power ... Power tends to corrupt, and absolute power corrupts absolutely. John Dalberg-Acton, 1st Baron Acton
We represent the forgotten American-that simple soul who goes to work, bucks for a raise, takes out the insurance, pays for his kids' schooling, contributes to his church and charity and knows there just ain't no such thing as a free lunch. Ronald Regan
"No longer could we reflect, with generous pride, on the heroic actions of our American forefathers ... if we, but for a moment entertain the thought of giving up our liberty." –Joseph Warren
"Freedom had been hunted round the globe; reason was considered as rebellion; and the slavery of fear had made men afraid to think. But such is the irresistible nature of truth, that all it asks, and all it wants, is the liberty of appearing." –Thomas Paine
In the beginning of a change, the patriot is a scarce man, brave, hated and scorned. When his cause succeeds the timid join him, for then it costs nothing to be a patriot. Mark Twain
NEWS BETWEEN THE ISSUES
Wilma A. Thorne, 81, Effingham, Kansas, died Monday, May 20, 2013 at Atchison Senior Village.
Funeral services will be Saturday, May 25, 2013 at 4:00 P.M. in the chapel of Arensberg-Pruett Funeral Home with Rev. Lee Hendon officiating. The body will be cremated following services with burial at a later date in Pardee Cemetery. Visitation with the family will be Saturday beginning at 2:00 P.M. until time of service at the funeral home. Memorial contributions are suggested to Cardinal Care Hospice Room at Atchison Senior Village and may be left in care of the funeral home.
Wilma was born on March 29, 1932 south of Troy, Kansas on the Bullock family farm the daughter of Julius George and Lillian Franklin Bullock. She attended Bendena High School graduating from Atchison Business School.
She and Robert W. "Bob" Thorne were united in marriage on December 5, 1954, at St. John's Lutheran Church, in Bendena, Kansas. Mr. Thorne preceded her in death on November 28, 2011.
Wilma shared the chores of the farm with her husband, milking cows for over fifty years and caring for her chickens and cats. She was a member of Farmington Christian Church Ladies Aide, an avid reader and kept herself occupied by knitting, crocheting, sewing and anything associated with yarn. She also spent many hours researching and keeping track of family geneology.
Survivors include a son, Robert Thorne, Effingham, KS, a brother, Rev. William Joseph Bullock, Atchison, KS, a sister, Helen Thurlow, Clay Center, KS six grandchildren and five great grandchildren.
She was preceded in death by her husband Robert W. Thorne, a son, Gary L. Thorne, and a grandson, Kyle Thorne.
Ula Bates Armstrong
(August 4, 1923 - May 20, 2013)
Ula Bates Armstrong was born on August 4th, 1923. Her parents were Jim Bates of Tecumseh, KS and Caroline Bahnmaier Bates of Lecompton, KS. They farmed near Tecumseh where Ula was born and raised.
Ula had four siblings: Alfred of Oskaloosa, KS, Lavinia Chegwyn of Rosedale, MN, Ira of Los Angeles, CA, and Wayne, who resides in Longmont, CO.
She attended Williams Grade School and graduated from Highland Park High School in 1941, Ula moved to Topeka where she was employed at Bell Telephone Co. She was introduced to John Junior Armstrong through mutual friends and they were married December 18, 1949 at the First Presbyterian Church in Topeka.
Ula moved south of Muscotah, KS where John Junior farmed with his father and brother. In 1953, they had a son, John Jay, who currently manages the farm operation. In 1957, they built a new home on the farm. In 1958, they had their second son, James Rex who is a faculty member at the University of Kansas.
In 1971, John Junior became president of Kansas Farm Bureau and they lived in Manhattan, KS until 1983. During this time, Ula and Junior traveled throughout Kansas, the United States, and around the world including many countries in Europe, Asia, South America, North Africa, and the Caribbean.
Ula was very active in The Muscotah United Church serving as a member on the Board of Trustees, a Sunday School teacher, and on numerous other committees. She was a Grand Ada in the Eastern Star and a 4-H leader for the Rose Valley Rustlers 4-H Club. Both she and John Junior were active in the 4-H Foundation. For many years, Ula was a correspondent for the Atchison Daily Globe.
She had a great love for local history and genealogy and wrote two extensive books on the Armstrong and Bahnmaier families as well as several works regarding the history of Muscotah and the Muscotah United Church, where she was an active member.
Ula loved to sing and sang for over 200 funerals in the Muscotah area. The old hymns were a strong expression of her Christian faith. All her life, she worked tirelessly and lovingly to support her family and community. She will be greatly missed.
Visitation will be held at Dishon-Maple-Chaney Funeral Home in Horton, Kansas on Wednesday, May 22 from 6:30-8:30. There will be a private burial at Muscotah Cemetery followed by a Memorial Service at Muscotah Unitied Church at 1:00 on Thursday, May 23.
Memorial contributions may be made to the Muscotah United Church or the Kansas 4-H Foundation in Ula's name in care of the Dishon-Maple-Chaney Morturay, 909 Central, Horton, KS 66439.
These photos are compressed for easier viewing over smaller band widths.
The photos can be downloaded by right clicking on the photos and selecting "Save As" in your menu.
If you wish to have the original large format photo, email us and we will forward it to you free of charge.
Email: cap@thenewsleaf.com
FRONT PAGE
ACCHS GRADUATION PACKS GYM
Sunday afternoon last, the ACCHS Class of 2013 crossed the finish line in front of adoring parents, family and friends. The gymnasium was filled to capacity. Those not able to finding seating were provided with a video display on HD TV's in the cafeteria.
The students awaited somewhat patiently for the event to begin by gathering in the school library. This is where the banner photo was taken. Miss Statler, at right, was expressing some joy as she waited for the big moment.
After entering the gym during the playing of Pomp and Circumstance, the crowd was led in the Pledge of Allegiance by Kasee Armstrong and an invocation given by Ramsey Hundley.
Mrs. Deanna Scherer, the principal of the Jr./Sr. High opened the ceremony with some reflections which nicely set the tone for the important day. She additionally announced some special awards. The Dale Dennis Award was given to Mitchell Rork; the KSHSAA Award was given to Nikki Scheid and Ramsey Hundley and the Tiger Pride Awards were given to Kelsi Sheeley and Wyatt Scoggins. After those presentations, Mrs. Scherer read a letter from an anonymous donor naming Ramsey Hundley, Mitchell Rork, Alli Crump and Brittany Gerety as recipients. They are shown in the photo above. (L-R)
Following those presentations, the Salutatorian Alli Crump spoke to the class and then the three Valedictorians, Kelsi Sheeley, Ramsey Hundley and Mitchell Rork, took their turn sharing the stage to make remarks to their classmates.
Subsequently, the class was presented to the board and superintendent and diplomas were handed out.
STORM SEASON BEGINS
Saturday and Sunday evenings the area experienced storms passing through leaving sporadic property damage in all areas of the county. On Saturday evening the Good Intent neighborhood received some significant damage to barns and homes. The damage observed indicated the existence of more than just straight line winds. Debris from destroyed buildings was seen strewn in every direction.
Sunday evening another storm system traveled through the county leaving behind several locations with property damage. The first incidence receiving our attention was at the Cliff and Kate Oswald home near Maple Grove where a large tree fell and destroyed the front porch. (at left)
We then became aware of a barn that was totaled at the farm belonging to Stan and Cindy Drimmel just SE of Lancaster. The top photo is how it appeared before, and below that is how it looked Monday morning. The blowing debris just narrowly missed damaging the Drimmel home. Martin Construction cleaned up the mess by lunch the next day.
ALL AROUND US
HUNDLEY NAMED GOVERNOR'S SCHOLAR
At the invitation of Kansas Governor Sam Brownback, Ramsey Hundley, a senior at ACCHS in Effingham, elected to attend the 30th Annual Governor's Scholars Awards Program on May 5, 2013, in Topeka.
The recognition ceremony honors the top academic one percent of Kansas high school seniors. Scholars are selected from accredited public and private schools in the state. "These high school seniors have shown dedication in their studies and a commitment to learning. They've earned this honor, and I want to congratulate them on this achievement," Governor Brownback said. "We also should recognize their families, teachers, and mentors for helping these outstanding students achieve their academic goals."
This program is coordinated for the Governor by the Confidence in Kansas Public Education Task Force. It is funded by donations from private sector businesses in Kansas. The Confidence in Kansas Public Education Task Force was formed 30 years ago to strengthen public confidence in education. The following organizations are members of the Task Force: American Association of University Women, Kansas State Board of Education, Kansas Association of School Boards, Kansas Congress of Parents and Teachers, Kansas State Department of Education, Kansas-National Education Association, Kansas School Public Relations Association, Kansas State High School Activities Association, Kansas League of Women Voters, and United School Administrators of Kansas.
Seventeenth Annual Joseph M. Carrigan Memorial Scholarship Recipients Named
Jared Hoffman and Sam Nolte have been named the recipients of the Joseph M. Carrigan Memorial Scholarship that is sponsored by River Cities Community Credit Union. Each of these recipients will receive $750 towards their college education. This is the seventeenth year for the scholarship.
Joe Carrigan was well known for his involvement in the community and its citizens. He was instrumental in the formation of River Cities Community Credit Union, formerly known as McCormick Midwest Employees Credit Union, and it is an honor to award scholarships in his memory.
A number of factors are taken into consideration in the choice of the recipients: involvement in school, grades, citizenship, involvement in the community and an essay on credit unions. All applicants, either themselves or their parents, must be a member of the credit union. In the essay, applicants have a chance to tell how the credit union has benefited either themselves or their families.
Jared is the son of Jeffrey and Tana Hoffman of Effingham, Kansas. He attends Atchison County Community High School. Jared has been active playing football and wrestling with honorable mentions and state placements. He has also been active in Drama, Soundmasters and FFA all four years of high school. 4-H has been part of Jared's life since age seven with multiple county and leadership achievements. Jared's part time work has been with Joe Taliaferro and most recently L & L Construction. He enjoys showing livestock, hunting, fishing and playing sports with friends. Jared plans to attend Allen County Community College.
Samuel Nolte is the son of Robert and Traci Nolte of Atchison, Kansas. He attends Atchison High School. Sam has been active in Theatre, Choral, Band and Forensic activities earning state and national awards. Sam is a member of National Honor Society, Tri-M
Music Society and has served as class representative. He has been on the Honor Roll all four years and participated in Scholars Bowl ninth through eleventh grades. Sam has volunteered with Salvation Army, Theatre Atchison and United Methodist Church. Blish-Mize Company has employed him part-time for the past year. Sam plans to attend Drake University.
The scholarship winners' experience has been that the credit union is a great place to save and the credit union's focus is on their members' financial well-being. River Cities Community Credit Union is proud to honor these accomplished young men. They have a bright future and RCCCU is pleased to help them on their way.
The Joe M. Carrigan Golf Tournament is held each year to fund the scholarship. This year it will be held at Bellevue Golf Club on June 15th. If you are interested in participating in the golf tournament, please call the Credit Union at 913-367-1488.
A THANK YOU
We will never be able to say Thank You enough to express our gratitude and appreciation to the community in helping us during our time of need. To everyone who had a hand in planning and preparing the benefit breakfast, we are so humbled by all that you did to put on such a great benefit. We also want to thank all the people and businesses that donated items for the raffle and breakfast to make it such an amazing event.
The amount of prayers, support, and words of encouragement we have received has reinforced in us one of the many great things about being part of a small community, coming to the aid of those who are suffering or in need and lifting them up. The number of friends, family, and strangers who came to spend their morning with us was very overwhelming. We never could have imagined such a huge crowd. It was amazing to see and visit with so many wonderful people and to hear so many words of encouragement. It is very reassuring to know that we are in the thoughts and prayers of so many wonderful people. Your kindness will never be forgotten.
Thanks for everything and God Bless you all! Sabrina and Brian Handke

ACCHS TALENT ENTERTAINS
The ACCHS Spring Vocal Concert, May 10, 2013, showcased the choral groups under the direction of Mrs. Amy Eckert, including the Mass choir singing "The Phantom of the Opera Medley" and the choir and honor choir singing "The Climb," "Forever Doo-Wop" and " Tribute."
Jentry Scherer presented a piano solo, "Diamonds on the Water." As always the Soundmasters choral group, Colby Baker, Katie Barnes, Paige Boos, McKenzie Buttron, Christian Cooper, Allison Crump, Clark Cummings, Erica Dieckmann, Walker Duty, Tannah Ernzen, Blair Fowler, Jared Hoffman, Jessica Hotham, Connor Hulett, Lindsey Kearney, Jeremy Lutz, Morgan Martin, Andy Miller, Presley Rodecap, Mitchell Rork, Nikki Thompson, Leah Scholz, Taylor Schuetz, Wyatt Scoggins, and Kelsi Sheeley sang and danced their way in to the hearts of the very large crowd who attended. The Soundmasters group had traveled to Memphis, TN this past summer and visited the Elvis Presley Estate. Their hearts were in the famous "Walking in Memphis" and "Elvis Presley Sings." Famous musical artists who had passed away during the past year were showcased by a musical and video presentation.
SPRING MUSIC PROGRAM AT JCN
A Fine Arts Celebration was what the program said---how true. The JCN art students under the direction of Mrs. Penny Linscott displayed a variety of lovely works Monday evening, May 13, in the JCN gymnasium. League medal winners were Abbie Weishaar, Brooklyn Lane, Aaron Meckfessel, Lauryn Baker and Brandon Allen-Werner. Certificate of Merit awards were won by Haley Showalter, Lauryn Baker and Lyndsey Vittitow. Honorable Mention went to Amy Kaser with two entries, Miranda Swartz, Lauryn Baker with three exhibits, Tyler Theno, Randi Noll, Lyndsey Vittitow and Elyssa Gorden.
At Washburn Art Day the first place sculpture winner was Mason Heiman and third place went to Abbie Weishaar. At the John Steuart Curry Art Show Miranda Swartz received the Artistic Excellence Award and Mason Heiman the Sculpture Award.
Band and vocal director Mrs. Tammy Gigstad congratulated Devon Wilson, Alex Schneider, Shane Noll and Josie Noll on receiving a one rating at state. The music department had twelve entries at state. The ladies' and men's vocal ensembles both received a "I" rating at regionals which qualified them for state where they received a "II."
Forty high school choir members sang their selections accompanied by Mrs. Molly Lane. The twenty-one sixth grade band members showed how much they had improved from the first day of school by playing some difficult numbers including "Amusement Park Adventure" with four movements.
Senior vocal award winner, Skyler Deviney, sang "Se tu m'ami." Fifty-seven 7th and 8th graders played three selections including "Pop Culture" which included nine arrangements concluding with "Stars and Stripes Forever."
The seventy high school band members honored their 18 seniors and showcased Alex Schneider, who has been selected for Kansas All-State Band for the past two years. Alex also was recognized for receiving 165 points for performances and work, 140 point winner was Jordyn Mize and 135 points to Shane Noll. The combined 6-12 mass band of 154 students concluded the program with three selections ending with their traditional "Sounds of Sousa."
STONE NAMED 2013 K-STATE RESEARCH AND EXTENSION INTERN
MANHATTAN, Kan. – Elizabeth Stone of Indianola, Iowa, has been named a 2013 summer intern for Kansas State University Research and Extension. She will work in the Atchison County Extension office in Effingham, Kan.
Stone, who is a senior majoring in elementary education at Benedictine College in Atchison, will assist extension agents and staff with implementing educational programs for Atchison County residents.
She has been a volunteer at Montessori Mission School in San Lucas, Guatemala, and has worked as a resident assistant at Benedictine.
More information about K-State Research and Extension is available on the website www.ksre.ksu.edu. Information about the Atchison County Extension office is available at www.atchison.ksu.edu or by calling 913-833-5450.
MUSCOTAH NEWS ~ CJ & Selma
WOW! What a weekend in the Muscotah area. I think everyone had somewhere they had to be and several had more than one place. It turned out to be a beautiful weekend until Sunday evening when storms were all around us.
The Explorers from all over Kansas, and even a couple from Arkansas, converged in Muscotah to be a part of the Tinker Museum work weekend. The "Ball" is now white with red lacing. Another coat of paint will be applied at a later date. The outfield fence and scoreboard area is up and ready for future advertising spaces. A lot of welding and construction was done inside the ball but more remains to be completed. The concession stand in the park was power washed and repainted. It is ready for a baseball mural to be painted on its walls before and during Joe Tinker day on July 27th. At 2 p.m. on Sunday the "Home Plate" was placed in position to culminate the weekend. Many, many thanks to all of the volunteers (locals and Kansas Samplers) who helped make this work weekend a success. You all made a difference!
The Festival of Roses is less than two weeks away now. How time flies! June 1st will be here before we know it. The committee will meet again on Thursday, May 23rd in the city building at 6:30 p.m. If you would like to volunteer with some aspect of the festival, please come to the meeting. A new segment of the Festival this year will be a Tractor & "Rose" Lady Parade at 11:30. If your name is "Rose" please get in touch with us at 785-872-3211 as soon as possible. You will have a special place in our Festival. Also anyone wanting to set up a booth at the Festival may do so. There is no fee (Please no flea market items). Just plan to be in the park between 8 and 9 a.m. and we will show you where to set up.
The organizers of the Paws in The Park event at the Rose Festival June 1st would like to remind those planning to show their dogs that registration begins at 8:30 and judging will start at 9 followed by a Dog Parade in the Park at 10. Proof of current vaccinations or vet dog tags is required. There is no cost to enter. Dogs and their owners may dress in costume. Prizes will be given for top winners in several categories that owners may sign up for at registration. This event is open to anyone in northeast Kansas.
To keep your mind fit exercise your imagination.
~ Jack Albright
TWENTY FIRST CENTURY MESSIAH
God defines himself in these selected verses in Isaiah chapters 43, 44, and 45, using (The Message) translation.
"Previous to me there was no such thing as a god, nor will there be after me. I, yes, I am God. I've always been God and I will always be God. No one can take anything from me. I make; who can unmake it? Forget what's happened; don't keep going over old history. Be alert, be present, I'm about to do something brand new. Because I provided water in the dessert, rivers through the sun-baked earth, drinking water for the people I chose, the people I made especially for myself, a people custom-made to praise me." (Isaiah 43)
"All those who make no-god idols don't amount to a thing, and what they work so hard at making is nothing. Their little puppet gods see nothing and know nothing–they're total embarrassments! Who would bother making gods that can't do anything, that can't "god"?
"The blacksmith makes his no-god, works it over in his forge, hammering it out on his anvil–such hard work! He works away, fatigued with hunger and thirst."
"The woodworker draws up plans for his no-god, traces it on a block of wood. He shapes it with chisels and planes into a human shape–a beautiful woman, a handsome man, ready to be placed in a chapel. He cuts down a tree…that can serve a double purpose. Part he uses as firewood for keeping warm and baking bread; from the other he makes a god of his personal design–a handy convenient no-god to worship whenever so inclined. Whenever the need strikes him he prays to it, "Save me. You're my god."
"Pretty stupid, wouldn't you say? Here I am praying to a stick of wood!" Isaiah 44)
"I am God, the only God there is. Besides me there are no real gods. I'm the one who armed you for this work, though you don't even know me, so that everyone, from east to west, will know that I have no god-rivals. I am God, the only God there is. I form light and create darkness; I make harmonies and create discords. Open up heavens, and rain. Clouds pour out buckets of goodness! Loosen up earth, and bloom salvation; sprout right living."
"But doom to you who fight your Maker–you're a pot at odds with the potter! Does clay talk back to the potter; "What are you doing? What clumsy fingers!" (Isaiah 45)
Reading these strong words causes my soul to tremble because our nation is becoming a no-god nation. James Russell Lowell expresses his dismay this way: "So the Evil's triumph sendeth, with a terror and a chill, under continent to continent, the sense of coming ill."
For several months I have been in a state of disbelief that America is forsaking God as our Sovereign. I have only known America to be, "One nation under God." It is an unbelievable reality to see the moral, spiritual and ethical degeneration that has brought many to forsake God as our Sovereign to avoid offending no-gods or false ideologies.
I thank God for letting me live this long. I am convinced that God has brought me to this moment to accept the challenge of taking a public stand for truth against falsehood; to stand for good and against evil.
God seems to present Jesus Christ to be His Messiah to save each generation. So, let us rejoice as we rise to welcome, accept and serve Jesus Christ as our Twenty First Century Messiah and rejoice as God fulfills His promise to save to the uttermost those who love Him. (Hebrews 7:25)
OBITUARIES
Mary Catherine Simpson, 83, of Topeka, passed on Saturday, May 18, 2013 at a Topeka hospital surrounded by her three children. Mary was born April 17, 1930 in Effingham, KS, the daughter of David and Cora Pitman Signor. She graduated from Atchison County Community High School in 1947. She then attended Baker University in Baldwin, Kansas earning a teachering degree in 1951. Mary taught elementary school at Pinkney Elementary school in Lawrence, Kansas from 1952 to 1961.
Mary returned to Effingham in 1977 and taught at the Atchison County Community High School (USD 377) until 1994. She then served on the school board from 2000 to 2003 and also as a member of the executive board of the Northeast kansas Library System representing Atchison County.
Survivors include three children; Christopher, Chad and Holly Simpson, four grandchildren and her brother, Donald C. Signor. Cremation has taken place and she will be laid to rest later this summer at the Cedar Creek Hays Cemetery in Pottawatomie County, Kansas.
USD 377 Regular Session Board Notes from May 13, 2013
CONSENT ITEMS APPROVED
‐‐April 8, 2013 Regular Session Minutes
‐‐Keystone Interlocal Agreement Language Amendments
‐‐Kindergarten Summer Academy
‐‐Walmart‐Cotton Gallery License to Sell Tiger Apparel
‐‐Non‐renewal of NWEA/MAP Assessment
‐‐Adoption of Safe Schools Healthy Students Character Ed Anti‐bullying Curriculum
‐‐Acceptance of Correspondences
‐‐Benedictine Student Teacher Placements for Fall 2013
--Slade Kenagy (from Princeton, MO) will be with Joyce Thompson, Grade 6 Math & Science.
Slade was a biology major before he switched to Elementary Ed, so he should have a very
strong background for math and science (according to Dr. Osborn).
¨ Kelsey Heideman (from Lincoln, NE) will be with Brenda Royer, Grade 3.
‐‐Gifts and Grants:
¨ $1,000 from Youth Service America, UnitedHealth 'HEROES' Grant (Press Release)
¨ KASBO to JSH Band, $100
¨ Books to the Libraries:
¨ Effingham Elementary PTO to Elementary School: $500 for PE Olympics; $270 for Library
PRESENTATIONS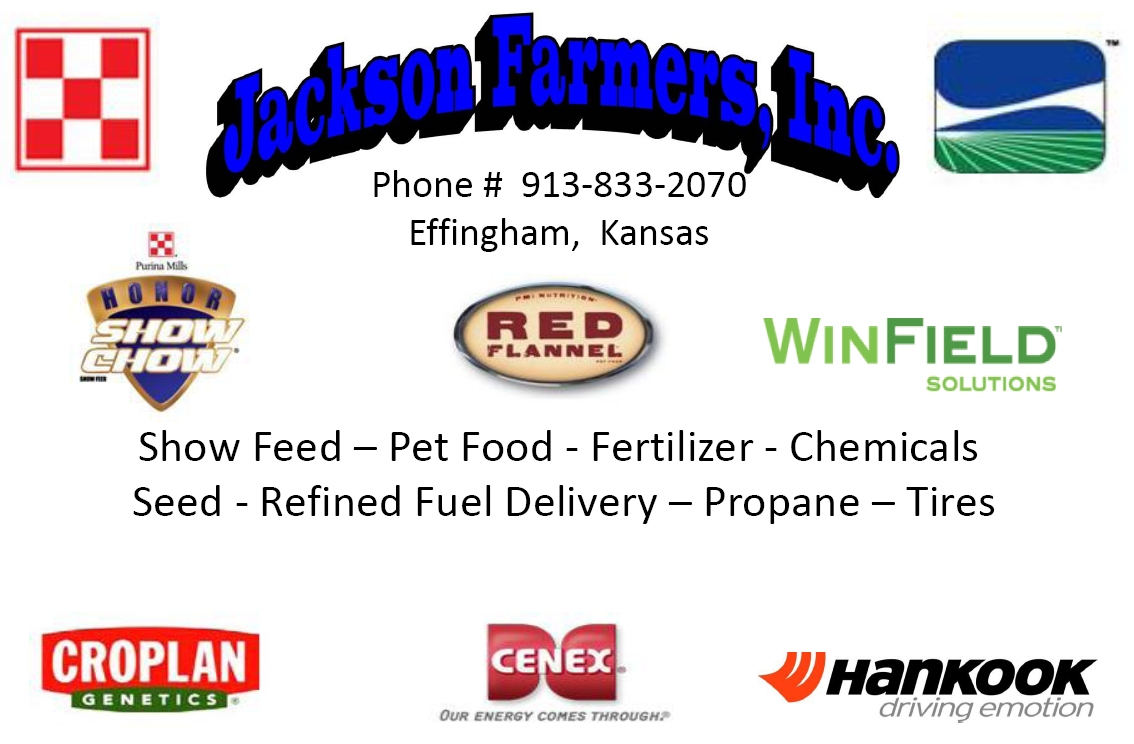 ¨ On behalf of the District Facilities Planning Team, Justin Bottorff, FPT Chair, presented a
recommendation requesting the Board to proceed with a November Bond election to build
a new PK‐8 school building. Justin reviewed for the Board all the work the Team has
completed over the last five months in coordination with District appointed architects,
HTK.
¨ Kelli Postma gave the annual Elementary PTO Report.
ACTIONS TAKEN
A. APPROVED THE PURCHASE OF GRADES 7‐12 LANGUAGE ARTS CURRICULAR MATERIALS
AND TEXTBOOKS AT A COST OF $19,631
B. APPROVED THE PURCHASE OF MISCELLANEOUS SUMMER MAINTENANCE ITEMS AND
SUPPLIES AT A COST OF $15,926.50
C. APPROVED PERSONNEL RECOMMENDATIONS (See Personnel Report)
D. APPROVED TO CUT 1.5 DAYS FROM GRADES PK‐11 STUDENT CALENDAR – THE LAST DAY
OF SCHOOL WILL BE TUESDAY, MAY 21ST.
E. APPROVED ATCHISON COUNTY 4‐H REQUEST TO USE BUS AS RECOMMENDED.
PERSONNEL REPORT
¨ Eliminate one JH teaching position.
¨ Combine the JSH academic assistance position with the library aide position into one position. A
new job description will be developed and submitted for approval at a later date. Once approved, we
will begin taking applications.
¨ Extend a teaching contract to Sally Gordon‐Hardy as HS Spanish teacher, replacing Pat Forge.
¨ Extend a fulltime Vo‐Agriculture teaching contract to Kayla Bodenhausen for the 2013‐2014 school
year.
¨ Reassign Dean Swafford from fulltime to ½ time Vo‐Agriculture, with full health insurance benefits.
¨ Reassign Clayton Lucas from a fulltime position to a ½ time Social Studies position, with full health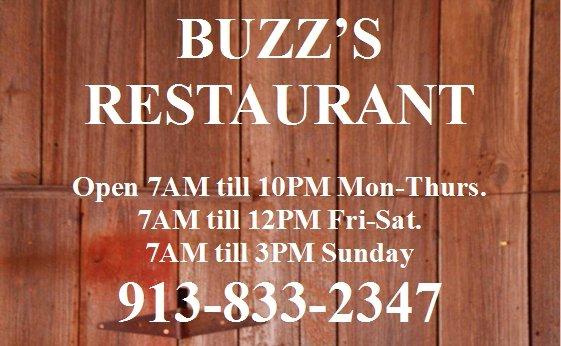 insurance benefits. This cut will require that we reduce the number of Art courses by one.
¨ Reassign Vickie Hegarty to ½‐time ES Counselor with Full Health Benefits / 103 day contract / 5 extra
days (or ten half‐days) / Salary set at $25,000 / 5 days of sick leave
¨ Advertise to fill the Keyboarding/Computer Application aide's position to replace Stacie
Westermann‐Scherer who will be doing her student teaching at JCN next fall. Our recommendation is
to find a replacement for 1st semester only and then bring back Stacie at the beginning of 2nd semester.
¨ Extend a half‐year teaching contract to Stacie Scherer as 2nd semester elementary keyboarding and JH
computer applications teacher.
¨ Absorb one elementary aide position left with the retirement of Lorraine Strine
RESOLUTIONS- Resolution to Non‐renew Staci Honas, JH math and strategic reading teacher.
SUPPLEMENTAL CONTRACTS APPROVED
HS Head Football – Blake Alexander; HS Asst Football – John Flores; JH Head Football – Justin Sloop; HS Head Volleyball – Julie Dillon; HS Asst Volleyball – Hannah Blackburn, Lindsey Wilmoth; JH Head Volleyball – Alicia Garoutte; HS Head Cross Country – Cody Sprang; HS Head Boys Basketball – Jeff Starkey ; JH Head Boys Basketball – Justin Sloop; HS Head Girls Basketball – Hannah Blackburn; HS Asst Girls Basketball – Alicia Garoutte; JH Head Girls Basketball – Mike Eckert; HS Head Wrestling – John Flores; HS Asst Wrestling – Jerry Madden, Cody Sprang; JH Head Wrestling – Blake Alexander; JH Asst Wrestling – John Flores; HS STUCO – Noelle Walters JH STUCO ‐ TBD.
OTHER SUPPLEMENTAL RECOMMENDATIONS APPROVED
Senior Class Sponsors (2) – Amy Eckert, Jenna Taliaferro; Junior Class Sponsors (2) – Kayla Bodenhausen, Amanda Ellerman; Summer Weights G7‐12 – Blake Alexander, Hannah Blackburn; HS Math Club – Susan Kramer Grades 6‐12 Instrumental – Joe Worthington; Grades 5‐12 Vocal Music – Amy Eckert; Grades 7‐8 Administrative Supervisor – John Flores; HS Administrative Supervisor – John Flores; HS Scholars Bowl – Paul English; HS KAYS – Amanda Ellerman; HS Drama – Noelle Walters; HS Forensics – Noelle Walters; HS NHS – Barb Gigstad; HS FFA – Kayla Bodenhausen; HS F.O.R. – Noelle Walters; K‐4 Music – Joe Worthington; ES STUCO – Joshua Snyder; ES Yearbook – Alison Ostertag; PDC Members (1% of base) and PDC Chair (2% of base); Elementary Representatives, Four Reps (4); K‐3 (1) – Joe Worthington; G4‐6 (1) – Joyce Thompson; At‐large (2) – Open x2; Junior/Senior High Three Reps (3); G7‐8 (1) ‐ Open; G9‐12 (2) – Open x2.
PDC HB Notes ‐ All elected council members must be participants in the Professional Staff Development plan. The term of office for council members shall be for three (3) years. Members must annually submit an application to the Superintendent for a Supplemental PDC contract.
Extended Day Contract Recommendations – considered supplemental and because they are not included in the negotiated agreement, the board may choose to renew, amend or eliminate as needed.
¨ Elementary Library – Susan Erickson, 3 days extended
¨ JSH Library – Barb Gigstad, 3 days extended
¨ Elementary Counselor – TBD
¨ JSH Counselor – Jenna Taliaferro , 20 days extended
¨ HS FFA – Kayla Bodenhausen, 20 days extended
SUMMERTIME SEASONAL HELP RECOMMENDATIONS APPROVED
¨ Cy Wallisch @ $9.00 per hr.
¨ Joyce Thompson @ $9.00 per hr.
¨ Jeff Starkey @ $8.00 per hr.
¨ Joshua Snyder @ $8.00 per hr. (new)
¨ Tonya White @ $8.00 per hr (new)
¨ Elizabeth Teel @ $8.00 per hr. (new)
LANGUAGE ARTS CURRICULAR MATERIALS/TEXTBOOKS COST ANALYSIS
TOTAL COST FOR LANGUAGE ARTS TEXTBOOKS/HANDBOOOKS YEAR 2013‐2014
$19,631
¨ Literature Text (PDF accessible for IPADs) $5,980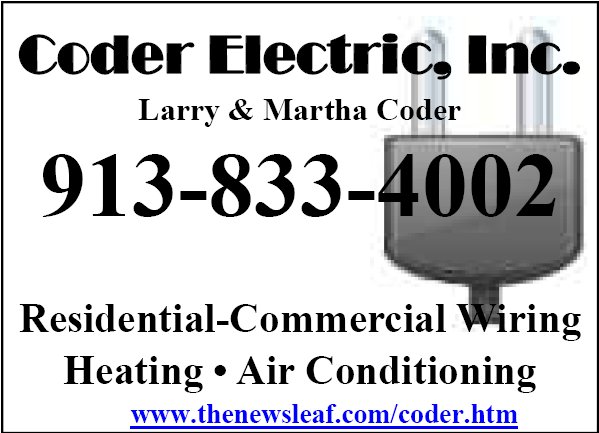 This is a one year agreement. New e‐texts written to meet Common Core Standards (CCS) will be out in 2014‐2015, at which time we will present a new proposal for Language Arts textbooks.
¨Writing Handbook (not available in e‐format) $11,151
This book is used across the curriculum, not solely for Language Arts. We plan to use this book
for the next six (6) years.
¨ Vocabulary E‐Text $2,500
Annual renewal of Vocabulary textbook that will be available for downloading to IPADs.
PARENT NOTIFICATION SYSTEMS
Purpose: To discuss parent notification systems options versus our current Tiger Text. Comments: For the past seven years, the district has used Tiger Text to keep parents and community informed of district events, activities and emergency notices. That service is paid for by the Exchange Bank. Tiger text sends out mass emails and SMS notifications when deemed appropriate. In order to provide an even greater, more extensive, communications notification system, it is recommended that the district move to a more comprehensive type – one which sends out mass phone messages as well as the emails and SMS text messages. The cost to Exchange is about $900 a year. Below are quotes from three different notification systems providers who offer more extensive type of services: Edulink (3‐year cost) $2,295.00; Alert (3‐year cost). $2,500.00 and School Reach (3‐year cost) $3,330.00. ACTION NEEDED: DISCUSSION ONLY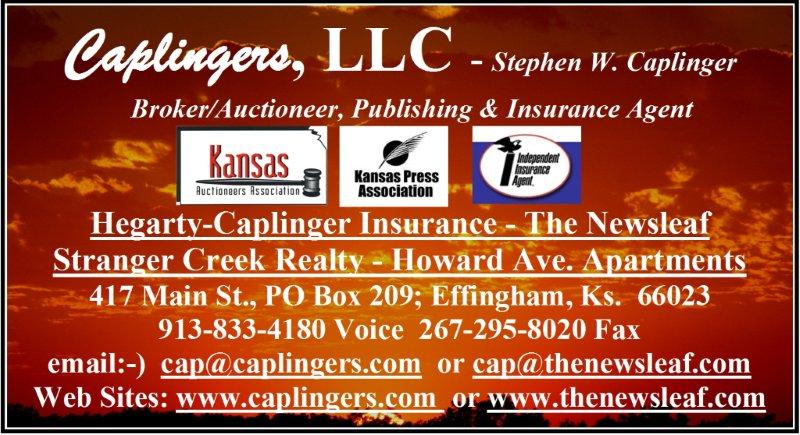 ROOFER ORDERED TO REPAY
CUSTOMERS MORE THAN $27,000
TOPEKA – (May 16, 2013) – The owner of a transient roofing company was sentenced yesterday on felony charges of theft and making false information related to business transactions in Shawnee and Osage counties, Kansas Attorney General Derek Schmidt said.
Derrick White, 36, of Topeka, pleaded no contest last month to the charges and was ordered to pay $27,656 in restitution to six consumers. White operated as "Roof N Tops" between April and August 2012. He was found guilty of contracting with homeowners to shingle their roofs, collecting a deposit for materials and then failing to return to do the work. He was also found guilty of making false information after providing a fraudulent certificate of insurance to obtain a City of Topeka contractor license. In addition to restitution, White was sentenced to two years of probation.
The charges and convictions resulted from an investigation by the Attorney General's Consumer Protection Division, the Topeka Police Department, the Osage County Sheriff's Office and the Scranton Police Department. The case was prosecuted by Assistant Attorney General Travis Harrod of Schmidt's office.
Attorney General Schmidt reminds Kansans to be cautious when choosing a home repair contractor. Consumers should always seek multiple bids. Any consumers who feel they may be victims of deceptive or illegitimate business practices are encouraged to file a report with the Attorney General's office by calling 1-800-432-2310 or visiting www.ag.ks.gov.
CHAMBER NEWS
2013 Pony Express Re-Ride
April 3 marks the annual anniversary of the start of the famed Pony Express. 153 years later, horsemen still want to deliver mail by horseback and on the same trail.
The National Pony Express Association will carry personal mail and commemorative letters from St. Joseph, Mo., to Sacramento, Calif., in June 2013. The first rider leaves the Patee House in St. Joseph at 10 a.m. on June 17, and the last rider will ride into Pony Express Plaza in Old Sacramento at 10:30 a.m. June 27.
The 1,996-mile route will be over the Pony Express National Historic Trail, from Missouri, across Kansas, Nebraska, Colorado, Wyoming, Utah and Nevada to Central California.
More than 600 riders will participate, each taking the Pony Express Oath and receiving a Bible. They will relay a mochila with cachets and personal mail 24 hours a day. The commemorative letter will be a vignette of Pony Express history in Utah.
They can be purchased in advance by the public at 1860 prices —$5. Letter applications can be obtained by writing: NPEA, 2482 Road M, Emporia, KS 66801 or by calling 620-342-6963.
MISCELLANEOUS PRESS RELEASES
Failure to Buckle Up Changed Teen's Life
Click it. Or ticket. Enforcement set for May 20-June 2 across Kansas
TOPEKA, Kan. – The difference between wearing a seatbelt and not wearing a seatbelt was dramatically portrayed on Thursday as two crash survivors spoke at an event announcing a special seatbelt enforcement period across Kansas taking place later this month. Ginger Park, who works for the Kansas Department of Health and Environment, stood at a podium in the Topeka Joint Law Enforcement Center and described how she was uninjured in a crash several years ago. The vehicle she was riding in spun violently out of control and off the road, and ended up coming to rest on the passenger side. No one was injured.
"My husband and I both wore our seatbelts, and neither one of us had a scratch," Park said. "Seatbelts saved an estimated 12,000 lives in 2011. That same year, more than half of the 22,000 vehicle occupants killed in crashes nationwide were not wearing seatbelts."
In contrast, Heather Tice spoke from a wheelchair. She described how, at age 15, her neck was broken while riding as a passenger in a car that crashed while avoiding an oncoming vehicle at the crest of a hill on a rural road. "I was tossed around in the back seat like a rag doll," Tice told reporters, law enforcement officers, and highway safety officials at the media event. "I will be in this chair for the rest of my life."
Kansas Highway Patrol, county sheriffs' offices and city police departments across the state will be adding extra shifts from May 20-June 2 specifically to issue tickets for failure to wear seatbelts, said Shawnee County Sheriff Herman Jones.
"We will be following the hard and fast rule that if you don't wear a seatbelt, you'll receive a citation," Jones said.
Jones noted that after Kansas legislators passed an adult primary seatbelt law in 2010, seatbelt usage rose from 77 percent to 83 percent in 2011. "Our goal is 100 percent," Jones said. "As law enforcement, we're going to be on the front end of this so that what happened to Heather won't happen again." Jenny Scheve, a trauma center nurse, accompanied Tice. Scheve and Tice work with ThinkFirst, an injury prevention program through which speakers discuss the consequences of traumatic injury and urge others to make safe choices.
"Brain and spinal cords are made of nerve tissue that does not regenerate," Scheve said. "Any injury that occurs to these areas because someone didn't wear a seatbelt will cause a long and difficult recovery." Scheve described how people with brain or spinal cord injuries essentially begin life over again, drooling like babies because they do not know how to swallow or being confined to a wheelchair because they are unable to walk. "When a crash victim arrives in the trauma center, we literally put a tube in every orifice of your body," Scheve said. "Others will have to care for your every need. These injuries are horrific."
Tice described how her spinal cord injury paralyzed her and changed her life, requiring years of medical treatment and rehabilitation. "These injuries don't discriminate," she said. "It isn't about age difference or how smart you are or what you do."
Tice urged young adults like herself to think of others whenever they get into a car. "The most selfless thing you can do is buckle up, because if you are injured or die, your family is left to deal with it," Tice said. Jones added that drivers stopped for failure to wear a seatbelt sometimes ask why law enforcement officers aren't out catching "real criminals."
"We've noticed that real criminals sometimes don't wear seatbelts, either," Jones said. "We'll stop someone for not wearing a seatbelt and discover that they are on the run from the law." Scheve said it takes three seconds to click a seatbelt, a simple habit that can save a life. She also said she took a slightly different view from the traffic campaign theme line, "Click it. Or ticket."
"Click it or nix it, I like to say, because failure to wear a seatbelt can end your life, or at least change your life, and change everything you want to do in life," Scheve said.
Further information about Kansas seat belt enforcement can be found at www.facebook.com/DriveSafeKansas
HISTORY IS FUN ~ Bob Caplinger
MAY 1985
Brownie Troop #127 met after school for a trip to Pizza Hut in Atchison for a tour. The girls made their own pizzas and received a Junior Pizza Maker certificate. We had planned to tour the fire station but had to be canceled. Those attending were: Theresa Young, Michele High, Amy Robinson, Jodi Young, Deb Rasdell, Holly Young, Sarah Vandruff, Brenda Hopkins, Cindy Coder, Alex Keith, Sabrina Eckert. Adults attending were Eileen Young, Kathy High and Vickie Hopkins.
Bill and Debby Hawk and family entertained with a barbecue Mothers Day honoring their mothers and grandmother, Louise Hawk, Marie Maloney and Clare Cunningham. Other guests were: Father Raphael Moscinski, Denny, Nora and Wynnee Cunningham and Bob and Sheila Mirch and family of Denison.
Doug and Eileen and family held the McIntyre Mothers Day cookout. Those attending for dinner were: Virgil and Margaret McIntyre of Lancaster, and Mike & Cheryl Carr and family of Olathe. Those attending in the evening were: Fred & Violet Garnett; Rusty, Sue and Holly Frakes; Linda & Mandy Cheek; Keith & Mert Taliaferro and family of Effingham.
EFFINGHAM PRIDE: Pride met May 13th with 7 members present. The Gazebo Fund has $3,300. Ground breaking has started. We will have a Gazebo in the Park before summer is over. Jaycees will have their Annual Barbecue in the park on 4th of July. PRIDE will plan on a program in conjunction with the Jaycee's festivities.
DO YOU WANT YOUR ISSUE OF THE NEWSLEAF MAILED TO YOUR HOME OR BUSINESS? SUBSCRIPTIONS ARE NOW AVAILABLE AT THE RATE OF $40.00 FOR 1 YEAR. To subscribe send your check to:
The Newsleaf; PO Box 209; Effingham, Ks. 66023.
————–———–———————
FARMER'S MARKET STARTS first Saturday in May on Main St., Effingham.
—————————————————————————————-—————
WE WERE OUT BUT NOT ANYMORE
New shipment has arrived of
"A WILD IRISH ROSE" By Robert D. Caplinger
"The story of a young attorney who cleaned out
THE ATCHISON COUNTY KANSAS COURTHOUSE in 1923"
... Published by Caplingers, LLC
This book is based upon actual events that occurred in Atchison County, Kansas in 1922 through 1925. It includes the personal story of Maurice P. O'Keefe, a young attorney, who had returned from service in World War I, elected County Attorney to begin in January 1922. It is also a story of W. P. Waggener, the head of one of the most prominent law firms in the state of Kansas, who was also President of the Exchange National Bank, who discovered fraud in County government. It also includes a story of Gene Howe, a young editor of The Atchison Globe, and his rise to journalistic heights in covering the story. Within the story is the Grand Jury composed of many leading citizens of Atchison County, Kansas. The event has all the parts of a good story: scandal, politics, drama, justice, revenge and vindication. It is an excellent read for anyone with an appreciation of local history and the legal system.
The book is available at the following locations:
Hegarty-Caplinger Ins. Caplingers, LLC
112 N. 6th 417 Main.
Atchison, KS Effingham, KS.
OR by mail order: Cost is $15.00
For delivery by regular mail, send request with an additional $3.00 for postage to: Caplingers, LLC; PO Box 209; Effingham, Ks. 66023
Can you identify the photo? Let us know your best guess. To share your picture, bring it by and we will scan it and share with our readers. Last week's photo was Dan Hawk and Elizabeth Hawk Todd.
GUESS WHO
LAST WEEK
Sign-Up Now For NEWSLEAF Alerts thru TextCaster!
(By clicking on the link above a new window will popup taking you to the signup page.
You may have to configure your browser settings to temporarily allow popups.)
Problems with this web site contact cap@thenewsleaf.com Last updated 5-14-2013
<![if !vml]>
<![endif]>
<![if !mso]><![endif]>