You are our Visitor
The June 19, 2018 Edition
of
The Newsleaf
Vol. 15 Issue 24
BETWEEN THE ISSUES
FRONT PAGE
Joe M. Carrigan Memorial Golf Tournament Winners!
River Cities Community Credit Union hosted its Twenty-Second Annual Joseph M. Carrigan Memorial Golf Tournament on a cool Saturday, June 9th, at the Bellevue Golf Club located at 1713 Country Club Road in Atchison, Kansas. The tournament was a four-person flighted scramble with tee off that began at 9:00 a.m. Twelve teams scrambled and golfers enjoyed lunch and door prizes. Winning the tournament was the team of Tim Carrigan, Zach VanDolah, Cam Norris and Eric Jantzer. They won free entry in the 2019 tournament.
Second Place "A" Flight was the team comprised of Andrew Lewman, Courtney Lewman, Austin Lewman and Hunter Crockett. Bob Boring, Kitty Gray, Kent McConaughey and Barry Sullivan won third place in "A" Flight. First Place "B" Flight winners were Todd Evans, Jill Bondi, Dennis McLoud and Steve Cooper. Second Place "B" Flight was the team of Ray Brown, Arya Tulva, Matt Krusemark and Kevin Dougherty . "B" Flight third place went to Cody Behler, Kerry Behler, Kristi Hager and Kevin Hager. Silent auction items donated from area businesses included Royals tickets, summer fun packages and service certificates. A big thank you to all of the golfers for making our tournament successful!
Proceeds from the tournament benefit the Joseph M. Carrigan Memorial Scholarship Fund. Scholarships in the amount of $1000 were awarded this year to Colten Kocour, Lauren Kocour, Katilyn Nitz and Kailey Wilburn.
Thank you to our member volunteers that helped with the tournament: Janie Hiner, Brenna McConaughey, Jerry Ernzen, Kay Greenly, Kent McConaughey, Julie Myers, Carolyn Simmers and Bob Wohletz. Thanks also to credit union staff Leslie Crockett and Becca Clem.
A Summer of Exploring – Storytime in Atchison County's Museum kicks off Tuesday, June 19th
Museum Storytime will host a Summer of Exploring from Bugs to Dinosaurs to Fishing to Fire-Fly-Fireworks to celebrating Amelia Earhart's Birthday at the end of the season. Atchison County's Museum provides the special summer storytimes for all ages with stories, music, crafts, hands on fun and new explorations each week.
"The season will have lots of unique things all around the theme of exploring," said Miss D. (Darlene Mason-Taylor) the education coordinator of the Atchison County Historical Society. "Sometimes exploring will be outside, sometimes inside – with scavenger hunts, learning about bugs, paper airplanes and one special evening at Independence Creek: Lewis & Clark Historic Site with stories and enjoying nature's fireworks, the firefly."
Museum Storytime is Free and Open to the Public and takes place in the air conditioned comfort of Atchison County's Museum in the historic Santa Fe Depot, with the first storytime Tuesday, June 19th starting at 10 am and running to about 11:30 am. The Museum is located at 200 S. 10th Street in Atchison. Each week Miss D. will be leading stories, games, crafts, exploring hunts and more.
In addition each week in the Museum will feature a special science activity based on NASA research from the NISE (National Informal STEM Education Network) Grant received by the Atchison County Historical Society. Each week also wraps with a healthy snack and beverage for the kids and coffee is available for parents.
Tuesday, June 19th's Storytime will include Bugs & Bees & Beetles with a craft to make your own beetle-bug with a long-long toungue and exploring to see what kinds of bugs may be out and about that morning.
Need more info? – check Atchison County's Museum out on Facebook: Facebook.com/AtchisonHistory -or email the Museum at GoWest@atchisonhistory.org or call the museum 913-367-6238. Please pass-the-word in person or electronically to others you think would be interested in attending.
Summer Storytimes in the Museum: Exploring is the Summer Theme
Tuesday – June 19 – Exploring Bugs & Bees & Beetles
Tuesday – June 26 – Exploring Dinosaurs & Mammoths and other Pre-Historic Creatures
NO July 3 Storytime – special July 4 program (see below)
Tuesday – July 10 – Exploring Camping & Fishing
Tuesday – July 17 – Exploring Family Vacation USA – share your exploring story day
Tuesday – July 24 – Amelia Earhart's Birthday Exploring Aviation
Firefly Fireworks – Lewis & Clark & the Kanza – at Ind. Creek: Lewis & Clark Historic Site
19917 314th Road (north of BC on 2nd Street/Sedgewick Road)
Wednesday – July 4 – at dark – explore Nature's Fireworks
ALL AROUND US
PUBLIC NOTICE:
Decorations at the Effingham Evergreen Cemetery and the Monrovia Cemetery left for the Memorial Day observance will be picked and discarded if left in the cemetery beyond June 26th. Please remove anything you wish to keep before that date.
SWING INTO SUMMER
Terry FCE and Farmerette FCE joined together to celebrate summer with a fun day at the Effingham Union Church Christian Ed Building, June 15. Twenty-seven people, including Atchison County Extension Agent Diane Nielsen and her assistant Caitlyn Gentry, were in attendance. The theme was "What's is in your purse?" Marcelline Vaughan Sanders decorated each table with a large purse holding a pot of petunias. Attendees purses were weighed to see who had the heaviest purse and the lightest purse. They also enjoyed playing games before a salad luncheon followed by a video on "Flint Hills Women." It was announced that the Farmerette's annual July Picnic will be Sunday, July 15 at the Town and Country Senior Citizen Senior Center in Effingham. At the picnic they will award scholarships to children and grandchildren of members of Farmerette FCE. They are raffling off a quilt to raise funds for the scholarships.
DELFELDER/HAMNER Reunion
Forty-four Delfelder/Hamner relatives enjoyed a family dinner at the Blue Building in Effingham Sunday, June 10, 2018.
The youngest attending was three months old Logan Wayne Reichart, son of Nick and Emily Reichart of Holton. The oldest was Lois Delfelder of Topeka. Shirley and Jim Eckert had been married the longest and Doris Sherrill of Billings, Montana came the farthest.
Letters were read from Leta Rae (Stucker) Bosworth from Pensacola, FL; Mary Jane Erickson from Fort Collins, CO; and Mrs. Roy Brenner from Warrensburg, MO.
Deaths in the past year were Harold Delfelder from California June 15th, 2017; Roy (Bud) Brenner from Warrensburg, MO March 1st, 2018; and Sandy (Delfelder) Long from Topeka, April 6, 2018.
Births in the past year were Corbin James Eckert, son of Tony and Amy Eckert of Effingham; Logan Wayne Reichart son of Nick and Emily Reichart of Holton and Lincoln Michael Hardie, son of Megan (Sheeley) and Tyler Hardie of Chillicothe, MO.
The only wedding was Ramsey Hundley and Baylee Rogers son of Susan (Lowe) Bonjour, April 28, 2018.
Birthday cards were signed for Rosemary Barnett who will be 94 and Lois Delfelder who will be 88.
A silent auction was held with lots of interesting items up for bids.
Shirley Eckert and Teri Sheeley were in charge of decorations and invitations.
Next year's reunion will be June 9th at the Blue Building in Effingham.
Relatives in attendance were from Billings, Montana; Chillicothe, Kansas City, Holts Summit, Mo.; Meade, Topeka, Meriden, Holton, Atchison, Oskaloosa, Centralia, Bendena and Effingham, Kansas.
Gigstad Celebrates 90th Birthday
Friends and family joined to celebrate Albert Gigstad's 90th birthday. The celebration was sponsored by his children Lisa and Todd and was held at St. Matthew Lutheran Church in Nortonville on June 3.
Albert was born in 1928 to Gus and Lizzie Gigstad. Their house was in Atchison County, northwest of Nortonville. He is an alumnus of ACCHS.
At his birthday celebration, Albert described wiring farm houses in the area with his dad when electricity became available in the rural areas, his experiences as a pilot in the Air Force, and his 30 years as a commercial pilot with TWA.
He appreciates the many cards he received for his 90th birthday and all those who came to celebrate with him.
Hawk Reunion Held
Vice-President Covell Hawk welcomed all to the 102nd annual Hawk Reunion at the Effingham Blue Building on Sunday, June 3, 2018. Leonard and Covell Hawk registered family members as they arrived, and Pastor Jeff Cochran of the Effingham Union Church offered a blessing before the meal.
Abigail and Jacob Rader, children of Mike and Belinda Rader, grandchildren of Leslie Rader and great grandchildren of Venita Rader, presented a drama from their forensic class at school. It was thoroughly enjoyed by all present.
In the absence of our secretary and treasurer, Lorraine Strine gave the treasurer's report and Ruth Wohlgemuth filled in as secretary. The oldest descendant present was Raymond Foster. The youngest was his great granddaughter, one month old Harper Foster. Sara Hawk Sanchez traveled the greatest distance to the reunion, logging 1045 miles from Harlingen, TX.
Charles Calvin Foster of Washington, KS was the only death reported during the past year. He passed away on 5/13/2018. Births recorded were Saylor Grace Hawk and Sawyer Dean Hawk on 4/24/2018, twin daughter and son of Travis and Courtney Hawk, grandchildren of Covell Hawk and great grandchildren of Leonard Hawk; Harper Ann Foster, born 5/6/2018, daughter of Jordan and Darcy Foster, granddaughter of Scott and Susan Foster, great granddaughter of Raymond Foster; Deacon Petty Gracey, born 2/12/2018, son of Kelly and Megan Gracey, grandson of Kirk and Ruth Wohlgemuth and David and Elizabeth Todd, and great grandson of Duane and Mildred Hawk; Lane William Bell, born 2/2/2018, son of Chelsea and Brad Bell, grandson of Matt and Ellen Morland, and great grandson of Duane and Mildred Hawk; Asher Michael Eckert, born 1/13/2018, son of Andrew and Amanda Eckert, grandson of Mike and Amy Eckert, and great grandson of Duane and Mildred Hawk.
There were eight graduations reported: Karlin Parnell from ACCHS; Kallie Parnell, St. Mary's Grade School; Kristen Gracey, Missouri Western College; Kalli Morland, KSU; Brayden Strine, KSU; Robert Strine, KSU; Baron Strine, KSU; and Abigail Rader, Rock Creek HS.
The Jonathan Hawk branch of the family was represented with 44 members in attendance, and the Daniels had 22.
Penny Foster requested that anyone with ideas to develop a family history website should contact her. The same officers will serve again next year on the first Sunday in June at the Blue Building in Effingham.
MUSCOTAH NEWS ~ Susan Higley
Many are asking if this is still June. The temperature has been stifling all week long. With the storms and not enough voltage from Westar we have had many power failures, some lasting several hours. We hope the problem is solved and this week will be better. There are several rain chances forecast for this week and cooler temperatures. A good widespread rain would be fantastic because some of the previous rains have been very scattered with some getting 1 ½ inches while others only got a small shower.
It was a hot day for a makeup tractor pull. The number of pullers was very low no doubt because of the heat. We would like to thank all those who came and ate at the city building or took food home. Those who ate there enjoyed the AC and sat around to visit. It is sad we have so few that attend the events we have and support our activities.
A big thank you goes out to our city man Mike Snavely who spent countless hours last week to get our power back on. He spent all night one night and worked till midnight the next night, only to find out it was not the city's problem. Also a thank you goes to Dennis Boltz, Lowell Liggatt, Brian Higley, Steve Hochstetler and Clayton Higley and others who drove the streets and alleys to look for a possible problem.
The final meeting for Muscotah Days will be Wednesday night at 6:30 at the city building. The committee will be discussing what they want to do next year after finalizing all the details from this year's event.
Reminder: There will not be a Half Century meeting in July. The next dinner will be Monday, August 6th at noon.
FROM PASTOR AL
~ Al Schirmacher
Disney. Worlds of Fun. Omaha Zoo. Union Station. World's Largest Ball of Twine:)
All worthy destinations.
But...do you take your children, your grandchildren, yourself to your local nature spots? And, if so, frequently enough to learn and grow and enjoy?
I hike nature spots multiple times per week. While working full time. Let me describe yesterday's location to you.
11 miles away is Lake Nebo. It's not a big lake. It doesn't have hiking trails. I run into less than one person there during each outing. It's not particularly managed for nature. Frankly, it's not a big deal.
Yet I see and hear:
Bobwhite, Pheasants , Blue Grosbeaks, Yellow-billed Cuckoos, Bobolinks, Scissor-tailed Flycatchers, Mockingbirds, Kentucky Warblers, Louisiana Waterthrushes and many others.
Not to mention butterflies. Had 20 species yesterday in an hour and a half.
And the flowers.
And the Kansas skies.
Wait, you say. I must have been raised knowing and loving nature. You could never identify what you saw and heard.
Yes you can. I only started identifying birds in my 30's, and butterflies at 50.
Check out a spot. Use a little bug spray. Find out what God has waiting for you.
Al Schirmacher
Christian friend,
The next time you're tempted to stereotype, discriminate or just prejudge someone from another race or culture, think about these verses:
"Then Peter began to speak: "I now realize how true it is that God does not show favoritism but accepts from every nation the one who fears him and does what is right." Acts 10:34-35 NIV
"And they sang a new song, saying: "You are worthy to take the scroll and to open its seals, because you were slain, and with your blood you purchased for God persons from every tribe and language and people and nation. You have made them to be a kingdom and priests to serve our God, and they will reign on the earth."" Revelation 5:9-10 NIV
"There is neither Jew nor Gentile, neither slave nor free, nor is there male and female, for you are all one in Christ Jesus." Galatians 3:28 NIV
""Do not oppress a foreigner; you yourselves know how it feels to be foreigners, because you were foreigners in Egypt." Exodus 23:9 NIV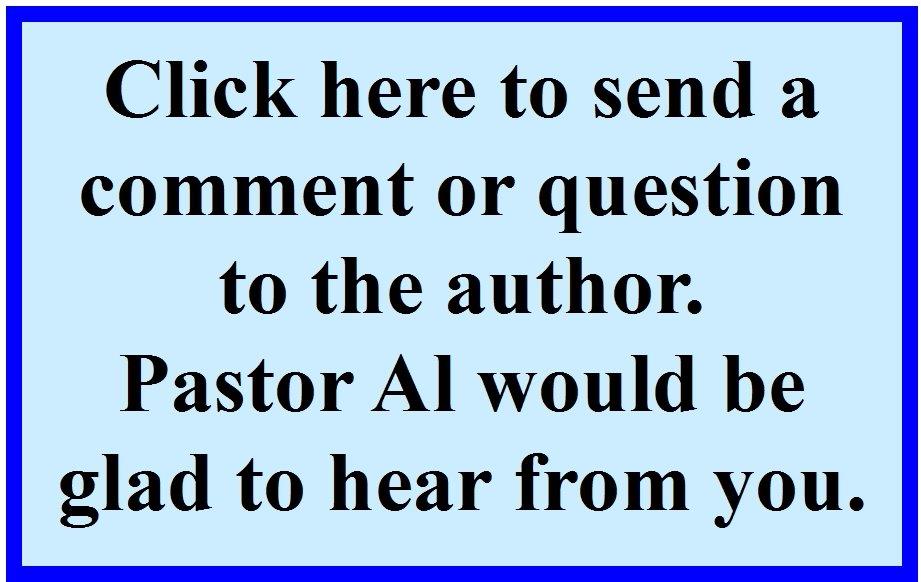 "And you are to love those who are foreigners, for you yourselves were foreigners in Egypt." Deuteronomy 10:19 NIV
"For God so loved the world that he gave his one and only Son, that whoever believes in him shall not perish but have eternal life." John 3:16 NIV
Al Schirmacher
LETTERS TO THE EDITOR
The Art Of Second Thought ~ John Schlageck, KFB
Every Western movie worth watching features at least one full-blown bar room brawl. Such tumultuous scenes are chock full of good guys, bad guys, flying fists and whiskey bottles.
Smack-dab in the middle of all this mayhem there's always one unlucky cowpoke crawling under the tables toward the swinging doors and safety. After dodging falling bodies, busted-up furniture and shattering glass he crawls into the dirt street where he checks himself for holes, stands up, dusts himself off and skedaddles down an alley.
And so it is with many of us veterans who toil in the word vineyard. Like the cowpoke, some of us have escaped into the street of social media with our finely-honed writing skills intact.
I'd say that's one heck'uva accomplishment, although one rarely recognized or valued. With each passing day it seems less and less emphasis is placed on the written word, grammar and punctuation.
We're all too busy. Not enough time.
Include greetings or salutations in Facebook, texts or e-mails?
What are they?
Where's the personal touch?
Whatever happened to etiquette in written communication?
Writing is the art of second thought. What first springs to mind is seldom good enough.
The skill of writing lies not in a ready gush of words, but in sifting through them carefully. Sometimes this process is swift. Other times it takes a bit longer.
A letter, e-mail or text should be clear, precise, succinct and expressive. Few can decipher one or two letters, hacked-up phrases and excessive punctuation.
Choose the best word to say what you want to convey. Never settle for meaningless exclamation points, bold-faced or underlined words.
Select strong sentences. Use the active tense. Avoid passive tense and words that end in ing. Whenever possible, pick short, one-syllable words.
Write with small words – good ones – that say all you want to say, quite as well as the big ones.
As I discovered many years ago when I read Joseph A. Ecclesine in Printer's Ink,
There is not much, in all truth that small words will not say – and say quite well.
Small words can be crisp, brief, and terse – to the point like a knife. They dance, twist, turn, sing. Like sparks in the night they light the way for the eyes of those who read.
They are the graceful notes of prose. You know what they say the way you know a day is bright and fair – at first sight…Small words are gay. And they can catch large thoughts and hold them up for all to see, like rare stones in rings of gold, or joy in the eyes of a child.
Some make you feel, as well as see: the cold, deep, dark of night…the hot, salt sting of tears.
In case you didn't realize it, Ecclesine's words above were all one syllable – no punctuation, except periods.
Vary the length of your sentences. This will give your paragraphs rhythm. Short sentences are likely to be clearer than long ones and easier to read.
Keep an average sentence to a length of 12 words. Good luck.
Write (well).
John Schlageck is a leading commentator on agriculture and rural Kansas. Born and raised on a diversified farm in northwestern Kansas, his writing reflects a lifetime of experience, knowledge and passion.
GOVERNMENTAL NEWS
Unapproved Minutes of the June 12 Meeting of the Atchison Co. Commission
Pursuant to the law, the Atchison County Commission Board met in Regular Session at 1:00 PM on the 1st floor of the courthouse, 423 N 5th St. Atchison, KS. Chairman Eric Noll called the meeting to order with Commissioner Henry W. Pohl and Commissioner Jack Bower.
County Counselor Patrick Henderson was absent. Deputy County Election Officer, Kalee Vanderweide, recorded the minutes.
The Board recited the pledge of allegiance to start the meeting.
Minutes of the June 5, 2018 meeting were reviewed with no correction noted.
Commissioner Pohl made the motion to approve the minutes. Commissioner Bower seconded the motion. Chairman Noll called for a vote, all voted aye. Motion carried 3-0.
*Commissioner Comments and Committee Reports:
Commissioner Pohl stated that he attended the Mid-America Regional Council (MARC) meeting on Friday, June 8, 2018. He was impressed with all that MARC can offer the County and thinks the right decision was made.
Chairman Noll stated he had a Northeast Kansas (NEK) multi health board meeting on June 11, 2018. The NEK multi health board did away with the CEO position and things are still on target financially. Kristy Callahan, along with the health nurse from Jackson County received the John Snow award for epidemiology at the Epidemiology Conference for Disease Investigation. The Health Department is currently sending out Women Infant Children (WIC) cards, to try and reenergize some of the clients that have stopped using the program. There is a Kan Be Healthy Program that allows for kids to get health screenings.
*Reports of Elected Officials and Department Heads
Corey Scott, Emergency Medical Director, appeared before the board to present the monthly response report. Director Scott stated they are developing a positive pattern and that he is happy with the job his staff is doing. Director Scott stated they are not seeing anything out of the norm for heat related emergencies. They have changed what they carry on the truck. They are carrying water and cooled IV fluids versus heated IV fluids. They will be having an ambulance advisory board meeting on Friday, June 15, 2018, and will discuss the cot bids at that time.
*New Business Before the Board
Commissioner Bower made a motion to have Chairman Noll sign the George K. Baum Engagement Letter after approval from County Counselor Patrick Henderson. Commissioner Pohl seconded. Chairman Noll called for a vote, all voted aye. Motion carried 3-0.
Community Corrections had a purchase order from Dell Marketing, LP out of Dallas, Texas, for four computers, in the amount of $4,522.20. Commissioner Bower made a motion to approve the purchase order in the amount of $4,522.20. Commissioner Pohl seconded.
Chairman Noll called for a vote, all voted aye. Motion carried 3-0.
Road and Bridge has an engineer ranking for a selection committee report. The rankings are as follows: McAfee Henderson Solutions; Schwab Eaton; Cook, Flat, Strobel; Pfefferkorn Engineering; and BG Consultants. Commissioner Bower made a motion to accept the rankings be part of the public record. Commissioner Pohl seconded. Chairman Noll called for a vote, all voted aye. Motion carried 3-0.
Road and Bridge needs an engineering fee approved for 1.5 miles of Osage Road from the Jefferson County line north, in the amount of $5,000.00. Commissioner Pohl made the motion to approve the engineering fee of $5,000.00. Commissioner Bower seconded. Chairman Noll called for a vote, all voted aye. Motion carried 3-0.
Road and Bridge received a bid from Truck Utilities Inc., from Kansas City, Kansas, in the amount of $32,097.04 for a crane repair owned by the County. The crane would be certified and OSHA approved for five years. This bid would also not exceed the $32,097.04. Road and Bridge also received a bid from Crane Sales & Service, from Kansas City, Kansas, in the amount of $13,105.64. Commissioner Pohl made a motion to approve the bid from Truck Utilities Inc, in the amount of $32,097.04. Commissioner Bower seconded. Chairman Noll called for a vote, all voted aye. Motion carried 3-0.
*Introduction and Consideration of Resolutions:
Chrissie Simpson, Gilmore & Bell and Ron Olinger, Benedictine College appeared before the Board to present a Resolution entitled: A RESOLUTION AUTHORIZING ATCHISON COUNTY, KANSAS, TO ISSUE ITS EDUCATIONAL FACILITIES REVENUE BONDS (BENEDICTINE COLLEGE PROJECT), SERIES 2018B, FOR THE PURPOSE OF REFUNDING CERTAIN BONDS OF BENEDICTINE COLLEGE; AUTHORIZING AND APPROVING THE EXECUTION OF CERTAIN DOCUMENTS IN CONNECTION WITH THE ISSUANCE OF THE BONDS AND AUTHORIZING CERTAIN OTHER ACTIONS IN CONNECTION WITH THE ISSUANCE OF SAID BONDS. Commissioner Bower made a motion to approve the Resolution numbered 2018-1437. Commissioner Pohl seconded. Chairman Noll called for a vote, all voted aye. Motion carried 3-0.
*New Business Before the Board:
Commissioner Bower made a motion to table the Charter Resolution Collection of Delinquent Real Estate Taxes to wait for Counselor Henderson to be present. Commissioner Pohl seconded. Chairman Noll called for a vote, all voted aye. Motion carried 3-0.
Bills were presented to be signed.
Commissioner Bower made a motion to adjourn at 1:34 PM. Commissioner Pohl seconded the motion. Chairman Noll called for a vote, all voted aye. Motion carried 3-0.
Attest: Kalee Vanderweide, Deputy County Election Officer
Sen. Moran's Appropriations Subcommittee Fully Funds New Critical School Safety Law at Authorized Level
WASHINGTON — U.S. Senator Jerry Moran (R-Kan.) – chairman of the Senate Appropriations Subcommittee on Commerce, Justice, Science, and Related Agencies – included in his subcommittee's bipartisan appropriations bill a measure to fully fund the Student, Teachers, and Officers Preventing (STOP) School Violence Act of 2018, which was signed into law earlier this year, at its authorized level of $100 million. The measure was reported favorably out of the subcommittee on Tuesday and was approved by the full Senate Appropriations Committee today.
"I am grateful for Senator Shaheen's partnership in crafting this bipartisan bill, which prioritizes issues important to Kansans and Americans across the country, including funding for the STOP School Violence Act," said Chairman Moran. "This legislation will help schools train security officers with crisis intervention strategies, strengthen school infrastructure and develop anonymous reporting systems to help intervene in crisis situations before students can harm themselves or others. I encourage my colleagues to support this commonsense measure on the Senate floor."
"This critical funding will protect even more students across our country with proven violence prevention programs," said Co-Founder and Managing Director of Sandy Hook Promise Mark Barden. "We know that violence and suicide in our schools are preventable when we teach students and adults to know the signs and act as upstanders to save a life. We applaud the continued bipartisan commitment of Chairman Moran, Ranking Member Shaheen, and this committee to improve school safety through prevention and early intervention to stop future tragedies before they happen."
Following tragedies due to school violence, the federal government has funded short-term school safety initiatives focused on crisis response, active shooters and physical infrastructure. The STOP School Violence Act builds on these initiatives and promotes sustained strategies to stop violence in our schools before it happens. This funding provides students, educators and local law enforcement the tools and support they need to take proactive and continuous steps toward improving school safety and security.
356 Crime Victims To Receive Support
TOPEKA – (June 14, 2018) – The Kansas Crime Victims Compensation Board today awarded financial assistance to 356 victims of violent crime at its June meeting, Kansas Attorney General Derek Schmidt said.
Awards were made in 149 new cases. Additional expenses were paid in 207 previously submitted cases. The awards totaled $414,934.62.
The Division of Crime Victims Compensation in Schmidt's office administers the Crime Victims Compensation program, which was established in 1978 to help victims of violent crime pay for their unexpected expenses such as medical treatment, mental health counseling, lost wages, dependent support and funeral expenses.
The state's three-member Crime Victims Compensation Board determines claims that are eligible for payment and how much money will be awarded to each claimant. Awards are limited to a maximum total amount of $25,000 with limitations of $5,000 for funeral expense, $5,000 for outpatient mental health counseling, $10,000 for inpatient mental health treatment and $1,500 for grief counseling for family survivors of homicide victims.
A portion of assessed court costs and fines, inmate wages, parole fees and restitution paid by convicted offenders provides funding to the program.
For more information about the Crime Victims Compensation program call (785) 296-2359 or visit the attorney general's website at www.ag.ks.gov.
KANSAS SUPREME COURT UPHOLDS KANSAS LOCAL-CONTROL DUE PROCESS LAW
TOPEKA – (June 15, 2018) – The Kansas Supreme Court today upheld as constitutional a Kansas law that returned control of teacher due process to local school boards, Kansas Attorney General Derek Schmidt said.
The court, in a unanimous ruling, rejected the arguments of plaintiffs who had filed suit against USD #492 in Butler County alleging that amendments to the Teacher Due Process Act enacted in 2014 were an unconstitutional violation of their due process rights. Those 2014 amendments had removed from state law a requirement that notices of termination or nonrenewal sent to tenured elementary and secondary education teachers include a reason for the termination or nonrenewal and the right to a due process hearing, returning control of these processes to the local school boards.
While the case originated between private plaintiffs and a local school board, the attorney general's office intervened in the case on behalf of the state to defend the constitutionality of the state law.
The court's opinion is available at http://bit.ly/2ygykkM.
New Initiative Will Help Train Law Enforcement, Others On Detecting Elder Financial Abuse
TOPEKA – (June 15, 2018) – A new initiative in Kansas seeks to train law enforcement and community members to spot the signs of elder financial abuse, Kansas Attorney General Derek Schmidt said today. The announcement comes on World Elder Abuse Awareness Day, which is marked June 15 each year.
Schmidt's Senior Consumer Protection Advisory Council has worked over the past several months to develop a series of curricula that can be used to train law enforcement officers, as well as community members, on how to spot potential cases of financial abuse, particularly those targeting senior citizens.
"We know that the financial abuse of seniors is a growing problem," Schmidt said. "It's important for everyone who regularly interacts with older Kansans to know the warning signs of financial abuse or exploitation and to know options for intervening to stop it. It's also important for local law enforcement officers to know what resources are available to assist them in investigating these often-difficult cases."
The training programs include topics such as victim interaction; investigating physical, sexual and financial crimes; legal issues; consent, cognition and capacity; and general information and resources. Some of the presentations are directed primarily for law enforcement personnel, while others include information more suitable for general audiences.
Two of these law enforcement trainings already have been presented in recent months in Topeka and Shawnee, with 54 law enforcement officers so far receiving training. Steven Karrer, deputy attorney general for the Fraud and Abuse Litigation Division in Schmidt's office, is the principal trainer. A third in-person training for law enforcement officers is scheduled in August.
A collaboration with the Kansas Law Enforcement Training Center will make the trainings available online for law enforcement officers statewide.
The effort comes as the result of Attorney General Schmidt's focus on combating elder financial abuse during his term as president of the National Association of Attorneys General. Schmidt's presidential initiative, titled "Protecting America's Seniors: Attorneys General United Against Elder Abuse," has resulted in numerous conversations and trainings about how to build capacity to fight elder abuse, neglect and exploitation. Schmidt said he hopes these training programs, and the overall increased efforts to combat elder abuse, will be a lasting legacy of his presidential initiative.
Oklahoma Pavers Permanently Banned From Doing Business In Kansas, Ordered To Repay $40,000 To Consumers
TOPEKA – (June 13, 2018) – A group of Oklahoma pavers has been permanently banned from doing business in Kansas and ordered to repay more than $40,000 to Kansas consumers after being found in violation of Kansas consumer protection laws, Attorney General Derek Schmidt said.
Defendants Harry Cooper, Harry Cooper Jr., and Robert Cooper, doing business as A.L. Paving Contractors, Paving Contractors, Asphalt Paving and JJ Paving, all of Spiro, Okla., were permanently enjoined from conducting consumer transactions and door-to-door sales in Kansas in a consent judgment approved Monday by Shawnee County District Court Judge Franklin R. Theis. The judgment also requires the defendants to repay $41,430 to Kansas consumers and reimburse the attorney general's office for the costs of its investigation.
Schmidt had accused the defendants of violating the Kansas Consumer Protection Act (KCPA) by soliciting paving services door-to-door, failing to notify consumers of their three-day right to cancel the transaction and cashing their checks prior to the five-day waiting period. The defendants were accused of violating these provisions in transactions with at least 12 consumers in Butler, McPherson, Ottawa and Saline counties.
A copy of the consent judgment is available at http://bit.ly/2MmMIuU.
Man Convicted Of Murder In Death Of Tescott Man
MINNEAPOLIS – (June 15, 2018) – A Maine man who was arrested in California has been convicted of first degree murder and related crimes in Kansas, Attorney General Derek Schmidt said.
An Ottawa County jury today found Robert Willard Colson, 35, of Bucksport, Maine, guilty of one count of first degree murder, two counts of felony theft and one count of burglary. Judge Rene Young presided over the trial. Sentencing has been set for August 14 at 10:30 a.m. in Ottawa County District Court.
Schmidt filed criminal charges in August 2017 against Colson in connection with the death of Matthew Miles Schoshke in rural Ottawa County.
The charges stemmed from an investigation by the Kansas Bureau of Investigation and the Ottawa County Sheriff's Office with assistance from law enforcement agencies in Maine, Colorado and California. Assistant Attorney General Jessica Domme of Schmidt's office is prosecuting the case with assistance from Ottawa County Attorney Richard Buck.
Tower Foundation, AG Derek Schmidt Launch Youth Suicide Prevention Task Force
Group will survey prevention efforts already underway, recommend further steps to reduce youth suicide rate
TOPEKA – (June 12, 2018) – A new task force will survey efforts underway in Kansas to reduce the incidence of youth suicide and recommend by year's end further steps that could be taken, Attorney General Derek Schmidt and Dr. Walt Menninger announced today.
Between 2005 and 2015, the number of suicides in Kansas by persons 18 years of age or younger rose to 2.5 from 1.1 per 100,000 population, according to data compiled by the State Child Death Review Board. The data is captured visually in this chart:
YouthSuicideChart
In its most recent report, the board advised that by better understanding the precipitating events leading to youth suicide, our state would be better equipped to understand these deaths and learn more to prevent them.
In response to that advice, Schmidt asked the Tower Mental Health Foundation to collaborate with the attorney general's office by sponsoring the task force. The group will survey and report on efforts already underway to counter youth suicide and recommend further steps to address the situation.
"The death by suicide of even one child is too many," Schmidt said. "For the past 10 years, the youth suicide trend has moved the wrong direction in Kansas. While many good efforts are already underway around our state, we're asking this task force to raise the profile of the issue and to be a catalyst for discussion about what more should be done."
Dr. Menninger said sponsoring the task force is a natural fit for the foundation.
"The Tower Mental Health Foundation already had decided this year to support efforts to reduce the incidence of suicide in Kansas," said Dr. Menninger, who chairs the foundation's board of trustees. "This task force focused on youth is welcome and appropriate, and we hope by working together we can improve the situation."
Members of the task force are:
· Jennifer Schmidt (co-chair), Clinical Associate Professor of Law, University of Kansas
· Dr. Andy Tompkins (co-chair), Retired Educator
· Senator Molly Baumgardner, Chair, Senate Education Committee
· Kearny County Deputy Sheriff Randy Combs, Past President, Kansas Juvenile Officer Association
· Dr. Leo Herrman, Associate Professor of Psychology, Ft. Hays State University
· Representative Russ Jennings, Chair, House Corrections and Juvenile Justice Committee
· Kathryn Mosher, MS MBA, Executive Director, Central Kansas Mental Health Center
· Dorthy Stucky Halley, Director of Victims Services Division, Office of the Kansas Attorney General
· Dr. Randy Watson, Commissioner of Education
The attorney general asked the task force to focus on three specific tasks and to produce a report by the end of the year. The requested areas of focus are:
· Surveying ongoing local and state efforts to combat youth suicide through the State of Kansas.
· Reviewing the Safe2Tell phone application and similar methods aimed at increasing communication with youth needing assistance and effective reporting of stressors on young people.
· Making recommendations for changes in practice, policy or law aimed at preventing youth suicide in Kansas.
The initial meeting of the task force will be Friday, June 29, at 9 a.m. in Room 101C of the Topeka-Shawnee County Public Library, 1515 SW 10th Ave., Topeka. A copy of the tentative agenda for this first meeting is available at http://bit.ly/2Jx1Gki.
The task force will conduct other public meetings around the state later this summer and fall. Groups or individuals working in youth suicide prevention and wishing to present information to the task force should contact the attorney general's Victims Services Division at general@ag.ks.gov or by phone at (800) 828-9745.
MISCELLANEOUS PRESS RELEASES
KDA Offers 2018 Organic Certification Cost Share Program
MANHATTAN, Kan. — The Kansas Department of Agriculture has funds available for the national Organic Certification Cost Share Program (OCCSP), allowing farms, ranches and businesses which produce, process or package certified organic agricultural products to be reimbursed for eligible expenses.
The OCCSP allows state agencies to provide reimbursement to certified organic operators for up to 75 percent of the operation's total allowable certification costs, up to a maximum of $750 per certification scope in the areas of crops, livestock, wild crops and handling (i.e., processing). The current period of qualification for organic operations seeking reimbursements is from Oct. 1, 2017, through Sept. 30, 2018, and applications will be accepted through Dec. 15, 2018.
The application for the cost share funding, as well as other information about the program, is available on the KDA website at agriculture.ks.gov/organiccostshare. Reimbursements will be on a first come, first served basis, based on receipt of the completed application packet, until available funding is exhausted.
The U.S. Department of Agriculture Farm Service Agency administers two organic certification cost share programs, and awards the OCCSP funds to eligible state agencies that serve as administering entities who work directly with organic operations to reimburse organic certification costs.
KDA is committed to serving all Kansas farmers and encouraging economic growth of the agriculture industry, which is the state's largest economic driver.
Questions regarding cost share funds for organic certification may be directed to KDA economist Kellen Liebsch at Kellen.Liebsch@ks.gov or 785-564-6726. Additional information can be found at the USDA National Organic Program website at www.fsa.usda.gov/programs-and-services/occsp/.
KDA Seeks Participants for Beef Genetics Trade Mission to Uruguay
MANHATTAN, Kan. — The Kansas Department of Agriculture is seeking individuals to participate in a beef genetics trade mission to Uruguay from September 12–17, 2018. This trade mission provides an opportunity for Kansas purebred beef cattle producers and allied industries to develop relationships with livestock producers in Uruguay to increase market opportunities for U.S. and Kansas beef genetics.
Participants will interact with breeders and promote the use of U.S. beef genetics while attending Expo Prado 2018, a major international livestock exhibition in Uruguay. Kansas ranchers and related agribusinesses specializing in the export of Angus and Hereford genetics are invited to participate.
The trade mission is funded by U.S. Livestock Genetics Export, Inc. Selected participants will be eligible for travel stipends for airfare depending upon number of applicants and fund availability. Attendees will be responsible for the cost of hotels, meals, and other incidental expenses.
Individuals interested in participating in the trade mission should complete the application form on the KDA website at www.agriculture.ks.gov/international. Application deadline is July 30.
KDA strives to encourage economic growth of the agriculture industry and the Kansas economy by exploring and expanding both domestic and international marketing opportunities. For more information on the trade mission to Uruguay, please contact Shirley Acedo, KDA agribusiness development coordinator, at Shirley.Acedo@ks.gov or 785-564-7467.
Healthy Mind, Healthy Body: Five Topics to Bring Up With Your Doctor
By: Dr. Tony Sun, UnitedHealthcare Senior Medical Director of Kansas
For many people, the only time they visit the doctor is when they get sick. However, it's important to see your primary care physician for annual wellness exams even if you are feeling fine. Some conditions, like high blood pressure and diabetes, may not cause any visible symptoms but can lead to serious, long-term health issues. Annual wellness exams can help protect your health and quality of life.
These checkups are also a way for your doctor to learn about you and make sure you are getting the screenings, vaccines, and advice to help you stay healthy.
Scheduling an exam is a great first step to a healthier life. To make the most of your time, here are four important topics to bring up with your doctor:
1. Screenings: Medical tests can help detect some cancers and other diseases earlier, when diseases are easier to treat. In some cases, like cervical and colorectal cancer screening, tests can prevent problems before they begin. It is important to ask your doctor what tests are right for you based on your health history and age.
2. Vaccines: Be sure your booster shots and other immunizations are up to date. Doing so helps protect you and those around you, especially young children, from serious illnesses. Also, even though it's June, it's still not too late to get a flu shot.
3. Your BMI: Your body mass index helps show if you are at a healthy weight for your height. Discussing and determining your BMI will enable your doctor to provide more individualized care.
4. Your daily habits: Would you like to quit smoking, eat healthier or get more exercise? Ask your doctor for advice and how to get started. Don't hesitate to bring up other important issues for which you might need help, like depression, sleep problems, or alcohol or drug abuse.
5. Your family history: Certain health conditions may run in your family, such as heart disease, stroke or breast cancer, so your risk may run higher too. With details about your closest blood relatives, your doctor can better advise you on what specific steps may help you stay healthy.
Kansas Securities Commissioner Urges Kansans to Watch For Signs Of Elder Financial Abuse
Topeka, KS – Kansas Securities Commissioner John Wine is reminding Kansans to watch for the red flags of suspected financial abuse of elder citizens, including potential abuse by guardians assigned to oversee the well-being of those citizens.
"A trusted guardian can be a wonderful resource, but sometimes guardians may take advantage of the trust placed in them by vulnerable elders," Commissioner Wine said.
A guardian is a person or entity appointed by a court to exercise some or all authority over a person and/or estate. A guardian can have power to make decisions related to the health and safety of the incapacitated person. Financial abuse by guardians occurs when the guardian improperly uses the protected individual's financial assets.
Suspected signs of guardian financial abuse include the following:
· Using guardianship authority to transfer property for the guardian's benefit.
· Receiving personal payments from a protected individual without court permission.
· Authorizing frequent cash withdrawals from the protected individual's account without explanation.
· Using or borrowing property for personal benefit without court authorization.
· Making unexplained decisions that are not in the protected individual's best interest.
The North American Securities Administrators Association, of which the Office of the Kansas Securities Commissioner is a member, recently developed a resource to call attention to the red flags of suspected guardian financial abuse. The "Guarding the Guardians" publication is available on the association's website at http://serveourseniors.org/about/investors/.
Commissioner Wine asks anyone with suspicions of possible financial exploitation by guardians to contact the Office of the Kansas Securities Commissioner at 785-296-3307 or 800-232-9580. The office's website also has more financial considerations at www.ksc.ks.gov.
The mission of the Office of the Kansas Securities Commissioner (KSC) is to protect and inform Kansas investors; to promote integrity, fairness, and full disclosure in financial services; and to foster capital formation.
Kansas Farm Bureau To Celebrate Centennial In December
Manhattan, Kansas - Kansas Farm Bureau will celebrate its 100th annual meeting Dec. 2-4 in Manhattan.
"This annual meeting will mark more than a century of work for the state's largest farm organization," Rich Felts, President of Kansas Farm Bureau, says. "The work that began when farmers and ranchers joined as one because they knew they were stronger together continues today. We look forward to celebrating with our members, county Farm Bureaus and friends from across the state."
The event will begin Sunday evening at the Manhattan Conference Center with a kick-off banquet featuring remarks from Felts. Farm Family designees and the Distinguished Service Award winner will be recognized.
On Monday, informational workshops, tradeshow vendors and a silent auction will be available to attendees. During the morning general session awards for Friends of Agriculture, Natural Resources, YF&R programs and the YF&R photo contest will be presented. Rick McNary, Butler County Farm Bureau member and champion of farmers who has a passion for ending world hunger, will present the keynote Monday afternoon. County Farm Bureaus and the 2018 class of Leadership KFB will also be recognized.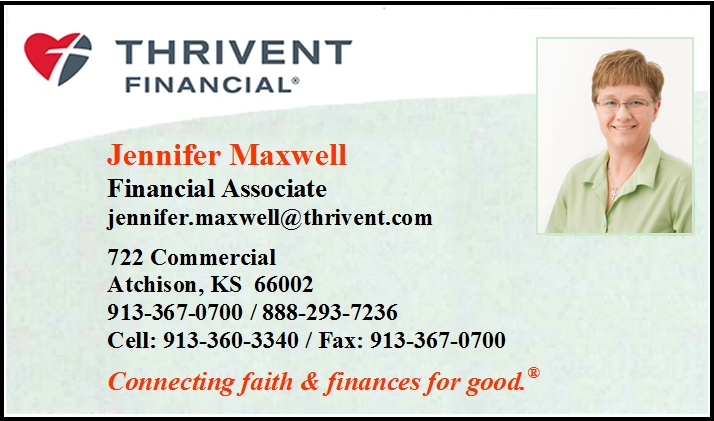 A fundraiser for KFB's Foundation for Agriculture and Legal Foundation will be held Monday night that features dueling pianos.
On Tuesday, voting delegates will debate and adopt policy statements for 2019 and elect the KFB president and board members from the even-numbered Farm Bureau districts.
Kansas Farm Bureau's mission is to strengthen agriculture and the lives of Kansans through advocacy, education and service.
Kansas FSA June Newsletter
Dates to Remember
July 15 - Deadline to make final 2018 acreage report (spring-planted crops, CRP)
August 1 - Deadline to enroll into 2018 ARCPLC Program
August 1 - 2018 COC Election Nominations Due
August 17 - Continuous CRP Application Deadline
Musings From My Office
I've always thought one of the greatest joys of farming is having the ability to reap what you sow. That time is upon us once again, as wheat producers statewide begin their harvest seasons and experience both the joys and heartaches that happen every year. The joys can come from things as diverse as a surprisingly good yield in a field you hadn't checked lately, to a day with no machinery breakdowns, to the simple beauty of watching one of our famous Kansas sunsets from the cab of your combine. We know the heartaches, too—a good crop destroyed by a last-minute hailstorm, machinery breakdown and rain delays, and accidental injuries. Your Kansas FSA employees share those joys and heartaches with you, and we want you to know we are here to support you. We empathize with all the unforeseen problems that pop up and are just as excited as you are when you finally get that wheat safely delivered to the bin. We wish you all a safe and bountiful harvest, and thank you for doing what you do! -- David Schemm, State Executive Director
File Final Acreage Reports by July 16
The final 2018 acreage reporting deadline is July 16. All spring-seeded crops and CRP acreage must be reported in order to maintain eligibility for most FSA programs. Farmers and ranchers filing crop acreage reports with the Farm Service Agency (FSA) and participating insurance providers approved by the Risk Management Agency (RMA) now can provide the common information from their acreage reports at one office and the information will be electronically shared with the other location. Producers must still visit both locations to validate and sign acreage reports, complete maps or provide program-specific information.
2018 COC Election Nominations Open
The election of responsible agricultural producers to FSA county committees is important to ALL farmers and ranchers with large or small operations. It is crucial that every eligible producer take part in this election because county committees are a direct link between the farm community and the U.S. Department of Agriculture.
Committee members are a critical component of the day-to-day operations of FSA. They help deliver FSA farm programs at the local level. Farmers who serve on committees help decide the kind of programs their counties will offer. They work to make FSA agricultural programs serve the needs of local producers.
The 2018 COC election process has begun, with nominations for candidates being accepted through August 1, 2018, at your local county office. To learn more about FSA County Committees, member responsibilities, and the 2018 election, visit https://www.fsa.usda.gov/news-room/county-committee-elections/index. Contact your local county office for specific information about nominee and voter eligibility.
USDA Resumes Continuous Conservation Reserve Program Enrollment
One-Year Extension Available to Holders of Many Expiring Contracts through Continuous Signup
As part of a 33-year effort to protect sensitive lands and improve water quality and wildlife habitat on private lands, the U.S. Department of Agriculture (USDA) will resume accepting applications for the voluntary Conservation Reserve Program (CRP). Eligible farmers, ranchers, and private landowners can sign up at their local Farm Service Agency (FSA) office between June 4 and Aug. 17, 2018.
FSA stopped accepting applications last fall for the CRP continuous signup (excluding applications for the Conservation Reserve Enhancement Program (CREP) and CRP grasslands). This pause allowed USDA to review available acres and avoid exceeding the 24 million-acre CRP cap set by the 2014 Farm Bill. New limited practice availability and short sign up period helps ensure that landowners with the most sensitive acreage will enroll in the program and avoid unintended competition with new and beginning farmers seeking leases. CRP enrollment currently is about 22.7 million acres.
2018 Signup for CRP
For this year's signup, limited priority practices are available for continuous enrollment. They include grassed waterways, filter strips, riparian buffers, wetland restoration and others. View a full list of practices.
FSA will use updated soil rental rates to make annual rental payments, reflecting current values. Incentive payments will not be available for the new signup.
USDA will not open a general signup this year, however, a one-year extension will be offered to existing CRP participants with expiring CRP contracts of 14 years or less. Producers eligible for an extension will receive a letter with more information.
CRP Grasslands
Additionally, FSA established new ranking criteria for CRP Grasslands. To guarantee all CRP grasslands offers are treated equally, applicants who previously applied will be asked to reapply using the new ranking criteria. Producers with pending applications will receive a letter providing the options.
About CRP
In return for enrolling land in CRP, USDA, through FSA on behalf of the Commodity Credit Corporation (CCC), provides participants with annual rental payments and cost-share assistance. Landowners enter into contracts that last between 10 and 15 years. CRP pays producers who remove sensitive lands from production and plant certain grasses, shrubs and trees that improve water quality, prevent soil erosion and increase wildlife habitat.
The new changes to CRP do not impact the Conservation Reserve Enhancement Program, a related program offered by CCC and state partners.
Producers wanting to apply for the CRP continuous signup or CRP grasslands should contact their USDA service center. More information on CRP can be found at www.fsa.usda.gov/crp.
CRP Participants Must Maintain Approved Cover on Acreages Enrolled in CRP and Farm Programs
Conservation Reserve Program (CRP) participants are responsible for ensuring adequate, approved vegetative and practice cover is maintained to control erosion throughout the life of the contract after the practice has been established. Participants must also control undesirable vegetation, weeds (including noxious weeds), insects and rodents that may pose a threat to existing cover or adversely impact other landowners in the area.
All CRP maintenance activities, such as mowing, burning, disking and spraying, must be conducted outside the primary nesting or brood rearing season for wildlife, which for Kansas is April 15 through July 15. However, spot treatment of the acreage may be allowed during the primary nesting or brood rearing season if, left untreated, the weeds, insects or undesirable species would adversely impact the approved cover. In this instance, spot treatment is limited to the affected areas in the field and requires County Committee approval prior to beginning the spot treatment. The County Committee will consult with NRCS to determine if such activities are needed to maintain the approved cover.
Annual mowing of CRP for generic weed control, or for cosmetic purposes, is prohibited at all times.
Farm Storage Facility Loans Available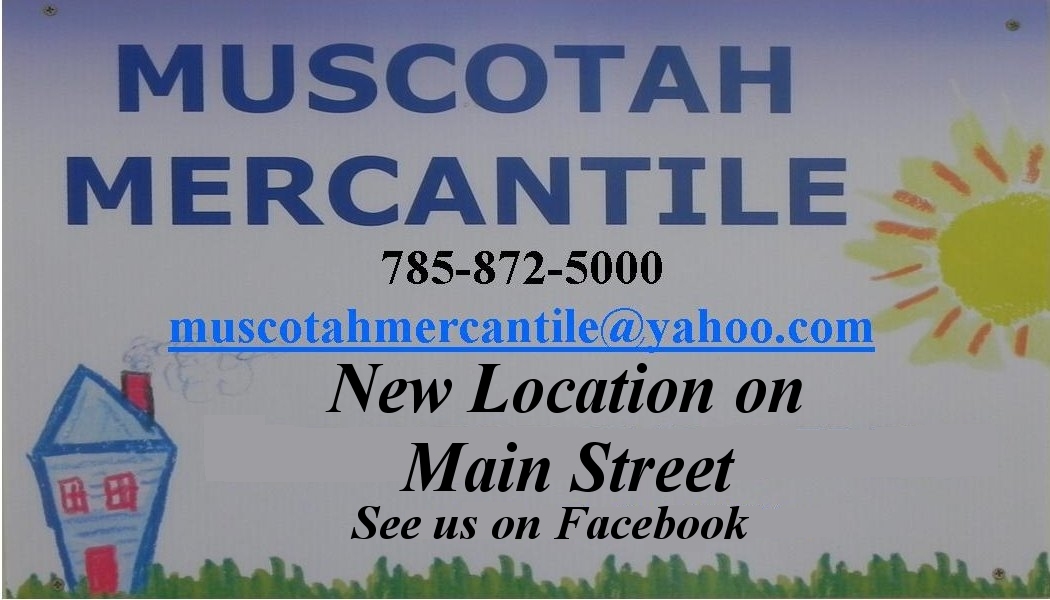 FSA's Farm Storage Facility Loan (FSFL) program provides low-interest financing to producers to build or upgrade storage facilities and to purchase portable (new or used) structures, equipment and storage and handling trucks.
The low-interest funds can be used to build or upgrade permanent facilities to store commodities. Eligible commodities include corn, grain sorghum, rice, soybeans, oats, peanuts, wheat, barley, minor oilseeds harvested as whole grain, pulse crops (lentils, chickpeas and dry peas), hay, honey, renewable biomass, fruits, nuts and vegetables for cold storage facilities, floriculture, hops, maple sap, rye, milk, cheese, butter, yogurt, meat and poultry (unprocessed), eggs, and aquaculture (excluding systems that maintain live animals through uptake and discharge of water). Qualified facilities include grain bins, hay barns and cold storage facilities for eligible commodities.
Loans up to $100,000 can be secured by a promissory note/security agreement. Loans exceeding $100,000 require additional security.
Producers do not need to demonstrate the lack of commercial credit availability to apply. The loans are designed to assist a diverse range of farming operations, including small and mid-sized businesses, new farmers, operations supplying local food and farmers markets, non-traditional farm products, and underserved producers.
To learn more about the FSA Farm Storage Facility Loan program, visit www.fsa.usda.gov/pricesupport.
USDA Reopens Application Period for Producers Recovering from Cattle Loss, Other Disasters
Signup Began June 4 for Livestock Indemnity Program and Emergency Assistance for Livestock, Honey Bees, and Farm-raised Fish
The U.S. Department of Agriculture (USDA) is accepting disaster assistance program applications from agricultural producers who suffered livestock, honeybees, farm-raised fish and other losses due to natural disasters.
USDA's Farm Service Agency (FSA) is reopening the application period for two disaster assistance programs in response to statutory changes made by Congress earlier this year.
Beginning June 4, FSA will accept new applications for losses for calendar year 2017 or 2018 filed under the Livestock Indemnity Program (LIP) or Emergency Assistance for Livestock, Honey Bees, and Farm-raised Fish Program (ELAP). Producers who already submitted applications and received decisions on their applications for these years do not need to file again, but they can reapply if they have additional losses or their application was disapproved because it was filed late.
In February, Congress passed the Bipartisan Budget Act of 2018, which made several changes to these two disaster programs, including:
· Removing ELAP's $20 million fiscal year funding cap, enabling FSA to pay producers' 2017 applications in full and their 2018 applications as soon as they are approved.
· Removing the per-person and legal entity annual program payment limitation of $125,000 for LIP for 2017 and future years. (The income limitation applies as it did before, meaning producers with an adjusted gross income of more than $900,000 are not eligible.)
· Changing LIP to allow producers to receive a payment for injured livestock that are sold for a reduced price due to an eligible event. Previously, the program only covered financial loss for livestock death above normal mortality.
Producers interested in LIP or ELAP should contact their local USDA service center. To apply, producers will need to provide verifiable and reliable production records and other information about their operation.
Drought, wildfires and other disasters continue to impact farmers and ranchers, and LIP and ELAP are two of many programs available through USDA to help producers recover. Learn more at https://www.usda.gov/disaster.
FSA Offers Joint Financing Option on Direct Farm Ownership Loans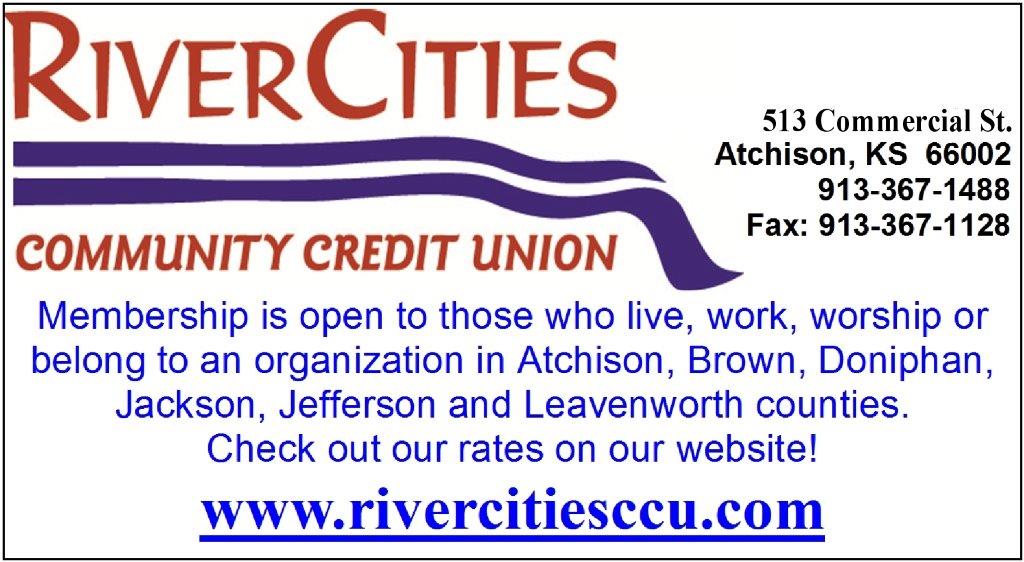 The USDA Farm Service Agency's (FSA) Direct Farm Ownership loans are a resource to help farmers and ranchers become owner-operators of family farms, improve and expand current operations, increase agricultural productivity, and assist with land tenure to save farmland for future generations.
Depending on the applicant's needs, there are three types of Direct Farm Ownership Loans: regular, down payment and joint financing. FSA also offers a Direct Farm Ownership Microloan option for smaller financial needs up to $50,000.
Joint financing allows FSA to provide more farmers and ranchers with access to capital. FSA lends up to 50 percent of the total amount financed. A commercial lender, a State program or the seller of the property being purchased, provides the balance of loan funds, with or without an FSA guarantee. The maximum loan amount for a Joint Financing loan is $300,000 and the repayment period for the loan is up to 40 years.
To be eligible, the operation must be an eligible farm enterprise. Farm Ownership loan funds cannot be used to finance nonfarm enterprises and all applicants must be able to meet general eligibility requirements. Loan applicants are also required to have participated in the business operations of a farm or ranch for at least three years out of the 10 years prior to the date the application is submitted. The applicant must show documentation that their participation in the business operation of the farm or ranch was not solely as a laborer.
Enrollment Period for Safety Net Coverage Ends August 1
Farmers and ranchers with base acres in the Agriculture Risk Coverage (ARC) or Price Loss Coverage (PLC) safety net program may enroll for the 2018 crop year. The enrollment period will end on Aug. 1, 2018.
Since shares and ownership of a farm can change year-to-year, producers must enroll by signing a contract each program year.
The producers on a farm that are not enrolled for the 2018 enrollment period will not be eligible for financial assistance from the ARC or PLC programs for the 2018 crop should crop prices or farm revenues fall below the historical price or revenue benchmarks established by the program. Producers who made their elections in previous years must still enroll during the 2018 enrollment period.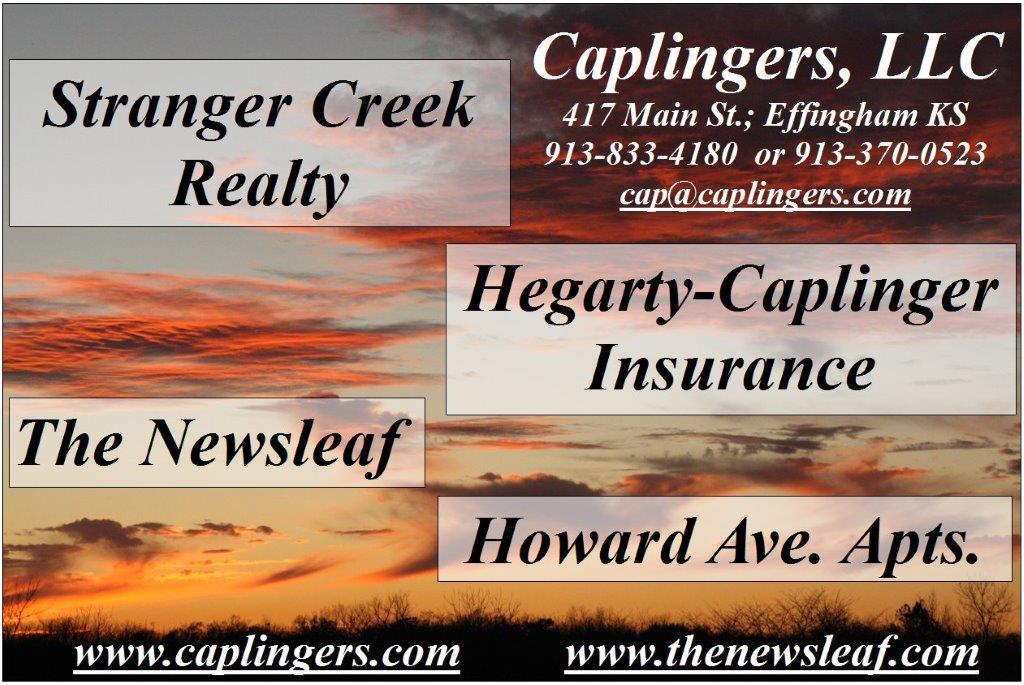 The ARC and PLC programs were authorized by the 2014 Farm Bill and offer a safety net to agricultural producers when there is a substantial drop in prices or revenues for covered commodities. Covered commodities include barley, canola, large and small chickpeas, corn, crambe, flaxseed, grain sorghum, lentils, mustard seed, oats, peanuts, dry peas, rapeseed, long grain rice, medium grain rice (which includes short grain and sweet rice), safflower seed, sesame, soybeans, sunflower seed and wheat. Upland cotton is no longer a covered commodity. For more details regarding these programs, go to www.fsa.usda.gov/arc-plc.
USDA Packages Disaster Protection with Loans to Benefit Specialty Crop and Diversified Producers
Free basic coverage and discounted premiums available for new and underserved loan applicants
Producers who apply for FSA farm loans will be offered the opportunity to enroll in new disaster loss protections created by the 2014 Farm Bill. The new coverage, available from the Noninsured Crop Disaster Assistance Program (NAP), is available to FSA loan applicants who grow non-insurable crops, so this is especially important to fruit and vegetable producers and other specialty crop growers.
New, underserved and limited income specialty growers who apply for farm loans could qualify for basic loss coverage at no cost, or higher coverage for a discounted premium.
The basic disaster coverage protects at 55 percent of the market price for crop losses that exceed 50 percent of production. Covered crops include "specialty" crops, for instance, vegetables, fruits, mushrooms, floriculture, ornamental nursery, aquaculture, turf grass, ginseng, honey, syrup, hay, forage, grazing and energy crops. FSA allows beginning, underserved or limited income producers to obtain NAP coverage up to 90 days after the normal application closing date when they also apply for FSA credit.
In addition to free basic coverage, beginning, underserved or limited income producers are eligible for a 50 percent discount on premiums for the higher levels of coverage that protect up to 65 percent of expected production at 100 percent of the average market price. Producers also may work with FSA to protect value-added production, such as organic or direct market crops, at their fair market value in those markets. Targeted underserved groups eligible for free or discounted coverage are American Indians or Alaskan Natives, Asians, Blacks or African Americans, Native Hawaiians or other Pacific Islanders, Hispanics, and women.
FSA offers a variety of loan products, including farm ownership loans, operating loans and microloans that have a streamlined application process.
Growers need not apply for an FSA loan, nor be a beginning, limited resource, or underserved farmer, to be eligible for Noninsured Crop Disaster Assistance Program assistance. To learn more, visit www.fsa.usda.gov/nap or www.fsa.usda.gov/farmloans, or contact your local FSA office.
FSA Releases Signup Information for Tree Assistance Program
USDA's Farm Service Agency recently released signup information for the Tree Assistance Program, a nationwide program that provides orchardists and nursery tree growers with cost share assistance to replant eligible trees, bushes, and vines following a natural disaster.
The Bipartisan Budget Act of 2018 prescribed several changes to the program, including the removal of the $125,000 per person and legal entity payment limitation. The notice outlined when producers should file applications for any recent losses, given the changes to the program.
Eligible producers should file for TAP assistance by the later of these two dates:
· 90 days of the disaster or when damages from the disaster are noticed; or
· 60 days after the regulation is published on the Federal Register later this summer.
The following producers can file applications:
· Producers who did not previously apply for TAP for 2017 or 2018 losses; and
· Producers who had applied and received an adverse determination that their 2017 or 2018 TAP application was filed late.
Additionally, producers with 2017 losses can also file an application or revise an original application because of the changes made through the Act.

For more information on TAP, producers should contact their local USDA service center.
USDA Partners with Texas A&M to Help Veterans Seeking Agriculture Loans and Careers
USDA announced a partnership between the U.S. Department of Agriculture (USDA) and Texas A&M's AgriLife Extension Service to help military veterans obtain loans and pursue careers as farmers and ranchers. Secretary Perdue joined local dignitaries, members of the Armed Forces, veterans, and community leaders at the Dallas Farmers Market to unveil the new pilot program.
USDA's Farm Service Agency (FSA) is collaborating with AgriLife Extension Service on the pilot, which is part of the Texas A&M Battleground to Breaking Ground project. The program makes it easier for veterans to meet federal requirements to get FSA direct farm ownership loans, which can help provide access to land and capital.
The pilot program, which will include 15 to 18 veterans, will roll out in three phases: an introductory workshop, a business planning curriculum, and a production curriculum over a period of 12 to 18 months.
Typically, loan applicants must participate in the business operations of a farm for at least three years during a 10-year period. However, as part of this pilot program, participants can combine the certificate they receive with their military leadership or management experience to satisfy this requirement. According to the U.S. Department of Labor, approximately 45 percent of armed service members are from rural America.
Pilot program applications will be accepted from interested veterans between June 15 and July 20, 2018, until 11 p.m. central standard time, apply here. For more information about USDA programs, visit newfarmers.usda.gov/veterans or https://www.farmers.gov.
To learn about other ways USDA is supporting veterans, visit https://www.usda.gov/our-agency/initiatives/veterans, and watch https://www.youtube.com/watch?v=OAeLqXHUU3w.
WILDLIFE AND PARKS REPORTS
Zero Hunting-related Fatalities Reported For Kansas' 2017 Seasons
PRATT – Kansas Department of Wildlife, Parks and Tourism statewide Hunter Education Program coordinator Kent Barrett reports that 11 hunting-related incidents, and two treestand incidents, were reported in Kansas during the 2017 seasons, none of which were fatal.
Kansas Hunter Education staff attribute the consistently low numbers in recent years to the efforts of the state's more than 1,400 volunteer hunter education instructors. Stationed throughout the state, hunter education volunteers work around the year to educate the public on the importance of firearms safety, ethics, wildlife and conservation.
"Our volunteer instructors certify about 9,000 students each year," Barrett said. "And since the program began 45 years ago, more than 500,000 students have completed the course."
While staff and volunteers would ideally like to see the number of incidents dropped to zero, current reports remain a stark contrast to statistics from 50 years ago when seven lives were lost in a year, two years in a row.
Of the 11 incidents reported in 2017, four occurred while hunters acted as "blockers" while hunting upland game; three were the result of hunters swinging on game; two were attributed to poor firearm handling; one was the result of the unsafe use of a decoy; and one was attributed to an equipment malfunction.
Neither of the hunters involved in the treestand incidents were wearing a full body harness or fall arrest system.
While 11 incidents is a low number considering the more than 5 million hunter-days spent afield each year, it doesn't lessen the impact on the victims and their families who suffer as a result of these incidents. That's why Kansas Hunter Education staff and instructors continue their work at-hand.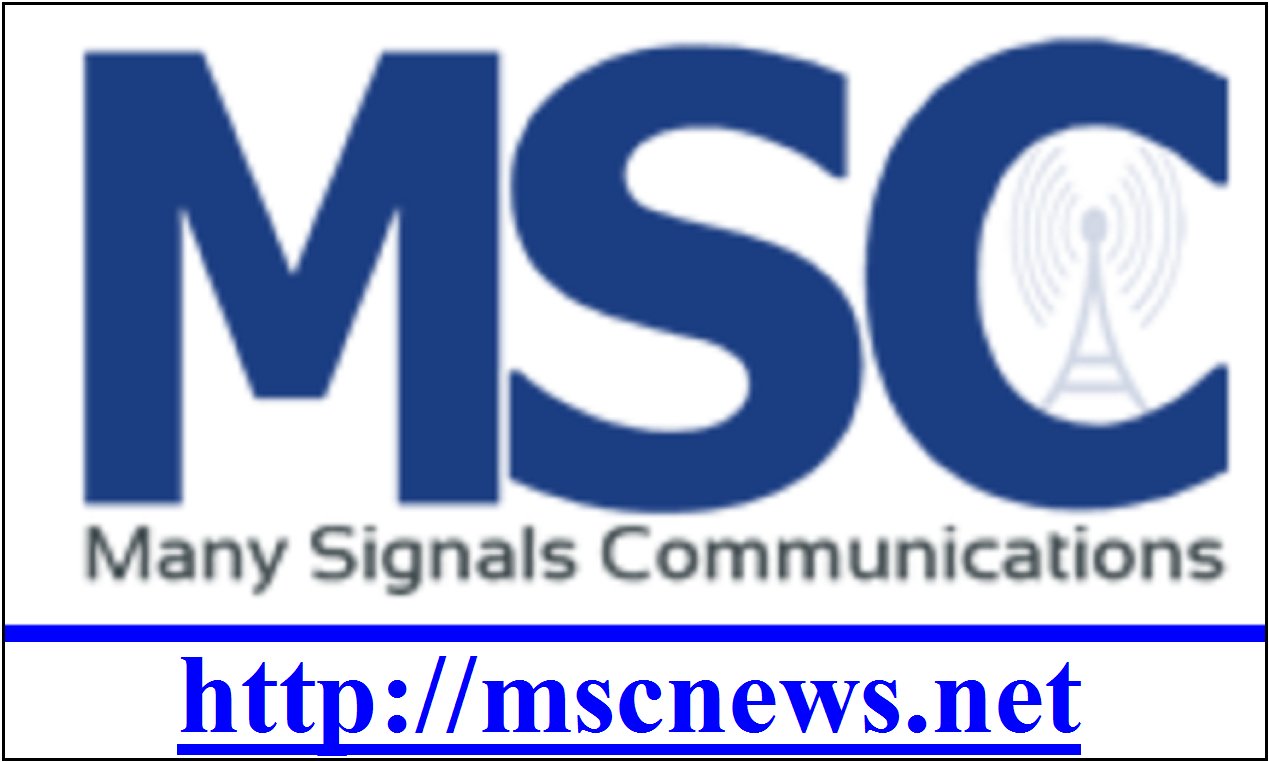 Hunting is one of the safest outdoor activities in Kansas, but everyone must do their part to keep it that way. As any Kansas Hunter Education instructor will tell you, the best piece of equipment a hunter can have afield is right between his or her ears.
To find a Hunter Education class near you, visit ksoutdoors.com/Services/Education/Hunter.
Kansas Handfishing Season Requires Grit and Vigor
PRATT – There's a reason you don't see anglers lining up by the masses on opening day of handfishing season: it's not for everyone. Blindly reaching into a dark crevice or undercut bank bare-handed, with the intent of luring out a formidable flathead is considered "fun" only by those with enough grit to accept the challenge. Think you have what it takes to handfish? Put yourself to the test June 15-Aug. 31 during the 2018 Kansas handfishing season.
Once you've made the commitment to participate in the season, you'll need a fishing license and handfishing permit ($27.50).
Make sure to stick only to areas where handfishing is allowed: the Arkansas River; the Kansas River, from it's origin to the downstream confluence with the Missouri River; and all federal reservoirs, from 150 yards beyond the dam to the upstream end of federal property.
You'll need to familiarize yourself with the rules, too. Only flathead catfish may caught by hand. And its called "handfishing" season for a reason – anglers who are handfishing can't use hooks, snorkeling or scuba gear, or any man-made device except a stringer. And man-made objects, such as barrels or tubs, can't be used to attract fish, either. It's just you, the fish, and the dark, recessed hole it's lurking in.
Once you feel a fish, the next challenge is figuring out how to work your hand into its mouth and grip its lower jaw to bring it to the surface. This is where you'll need all the vigor you can muster.
If you make it this far, and get a fish to the surface, grab a quick pic and send it back unless you plan on keeping it. The daily creel limit on flatheads is five.
It's not a season for everyone, but with enough grit and vigor, you just might be up to the challenge.
For more information on handfishing in Kansas, consult the 2018 Kansas Fishing Regulations Summary, available wherever licenses are sold and at www.ksoutdoors.com.
HISTORY IS FUN ~ Robert & Helen Caplinger
Old news from the 1920 Issues of Effingham New Leaf
A NEW AMERICAN LEGION POST FOR EFFINGHAM. "An American Legion Post was organized in Effingham Monday evening when over twenty ex-service men met in the Woodman Hall and elected the following officers: R. V. Coupe, Commander; Ellsworth Cummings, Adjutant; Clarence Hegarty, Secretary and Treasurer; Clark Harman, Sergeant of Arms; Claude Meyer, Historian. The Post will make an effort to obtain the membership of all ex-service men in this vicinity, and in due time a name will be selected for the organization and permanent quarter procured."
MORE EARLY HISTORY. "Aaron Best says he thinks Effingham's first postmaster was Pat O'Meara, and he was also the first store keeper. The first house built in Effingham was erected on the lots north of the Central hotel by McGilvery and Cameron. It was later occupied by Colonel and Aunt Betty Benton. Aunt Betty ran a boarding house and the story is told that one of the large trees in that yard was grown from John Brown's riding whip. Aunt Betty was a noted cook in those days. Part of that house is part of W. H Tucker's home at the present time, and old timers say was built more than sixty years ago. Probably the next oldest house in town is the one occupied by Fred Case. The railroad was built through Effingham in '77. Mr. Best cut grain off the present site of Effingham years ago. The Martin Hotel ran by Mrs. Sally Woodard's parents was also a noted lodging place in the early day. This is the house now occupied by the A. Jones and Panzeram families. The first church to be built was the Catholic, the second the Presbyterian, on the site now occupied by the James Snyder home. It was later sold to the Baptists. The South Methodist church was the third in order and it was located where the John Wilson family lives. When the congregation disbanded and merged with other churches, the building was sold to the Catholics and is now the parish school building. The first Catholic church is owned by U. B. Sharpless and W. R. Smith as a grain office as well as an implement shed for the Sells & Hawk Hardware firm. The first school building consisted of two rooms. It is the back part of the Sells & Hawk Hardware store. Among Effingham's early settlers still living here are: T. F. Cook, W. H. Tucker, Oscar Heimbach, H. C. Snyder, Mrs. Janet Mackay, Mrs. S. E. Stever, F. M. Marsh, Aaron Best, Dr. P. R. Moore and Misses Frazier."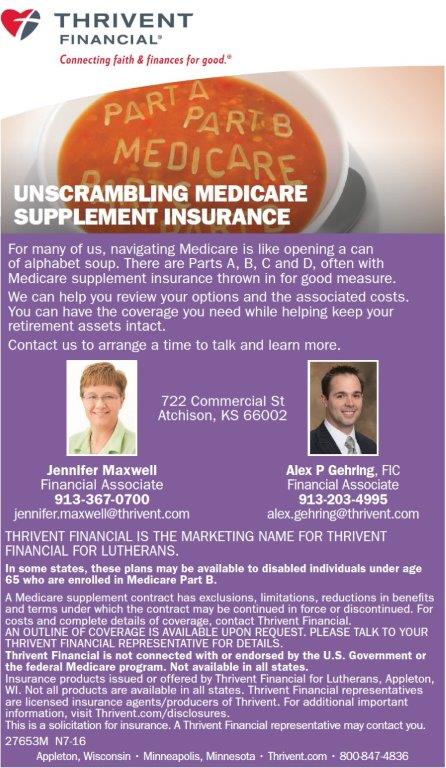 MORE EARLY HISTORY. "Wm. Graham, an old timer, says when he located in this section, Monrovia had two open saloons and a big hotel. It is claimed Effingham never had an open saloon. Mr. Graham was here during the time of the drougth and grasshoppers, when many people became discouraged, decided Kansas was a poor place to live, sold out and moved away."
YET MORE HISTORY. Article that quotes Wm. Harman: "The first school house in this district was built on the northwest corner of what is now the Marsh Keplinger farm, south of Harry Kepners. Some sort of a controversy arose and it was moved across the road. It was later moved to the site just north of the present school building and another room added. It is now the back part of the Hartman building, south of the Central Hotel, instead of the store room of the Sells & Hawk Hardware Store as stated in last week's issue."
AGAIN, MORE HISTORY. "J. W. Wallack came to Kansas with his parents in 1861 when he was only five years of age. His father, the late Col. B. F. Wallack, bought a ten-acre tract near Monrovia and his family lived in a log cabin. For a whole year, it never rained. Hot winds came in the summer and the corn completely burned up. It was so hot people went in their houses and shut the doors and windows to keep out the terrible heat. Mr. Wallack says he remembers when Aaron Best and his people came a short time afterwards. They had fine horses and harness and stayed for a time at their house and with the Snyders until they got settled. He says that summer this country was a perfect desert out to the Rocky Mountains. Mr. Wallack and Mr. Best like to talk old times and they both remember early history well."
SPECIAL MEMORIAL SERVICE. "On Friday May 20, 1920, at 11 o'clock A.M. will occur the unveiling of two bronze tablets, one in memory of Geo. Gibson, a senior at A.C.H.S. who gave his life in the battle fields of France and the other by the class of 1917 and '18 whose class proceeds were given to the Red Cross, instead of being used for a gift for the school. Everyone is invited to attend the exercises."
"A more beautiful and impressive service than the unveiling of the memorial, in honor of George Gibson Friday morning, was never at A.C.H.S. The auditorium was filled with friends of George and the family. Miss Susan Gibson, the last member of the faculty to know George, spoke for the faculty. Ellsworth Cummings represented the American Legion. The principal speaker of the occasion was Major Chas Browne, Editor of the Horton Headlight. Major Browne saw George twice in France."
DECORATION DAY IN EFFINGHAM. "Effingham and vicinity never fail to turn out on Decoration Day to do homage to their honored dead and Monday was no exception to the rule. Woodman Hall was filled as is always the case. Ed Kelly presided. Miss Ellen Batcheldor told of some of the boys in the hospitals in France, and she held her audience spell-bound. The Decoration Day address was given by Rev. Father Patrick, of St. Benedicts, who was a chaplain in France. After a brief tribute of honor and respect to the few G.A.R. veterans, he emulated the valiant deeds of the American soldiers of the world war. Twenty-three world war veterans were out for the services but only four G.A.R. members and five of the Relief Corp. The Civil War Veterans were T. F. Cook, A. Jones, L. R. Whittier and Geo. Davis. The R. C. corp members were Mesdames T. B. Smith, B. F. Snyder, M. C. Adams, J. C. Valentine and Geo. Davis. After the decoration of the graves by several girls, a firing squad under Sergeant Meador concluded the exercises over the grave of J. K. Fisher, the last World War veteran to be buried in the Evergreen cemetery. Only one other World War veteran, Caroll Walker, lies in the cemetery. Claude Meyer sounded taps. Other members of the drum corp were Chas. Stutz and Clarence Hegarty.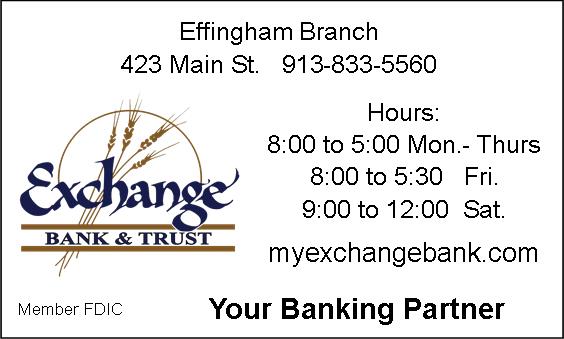 HISTORY FROM OBITUARY OF MRS. LAYFETTE HAWK. "Mrs. Layfette Hawk died June 7, 1920. Harriet Pitt was born at Boling Greene, Kentucky, Nov. 8, 1851. She was married to L. T. Hawk, March 21, 1871, at Bakersville, Kentucky, and they moved to Kansas the following year, locating on the farm owned by Sam Lloyd, better known as the R. B. Hawk farm. Their next move was to the Butman place where George Brown now farms, then thirty-four years ago, they bought the farm where she died. With the exception of three years from 1911-1914 spent with their son, Wilbur, at Atlanta, Georgia, when he was Deputy Warden of the Federal prison, this has been their home. The deceased is the mother of ten children. Fred and Homer, deceased. Fred passed away in 1911, and the same year Homer was killed when he fell from a moving train, at Billings, Montana. Besides, the husband, the children surviving are Mrs. Clem Higley and Wilbur Hawk, Atchison; Charles, Shawnee, Oklahoma; Mrs. Mary Foster, Trenton, Mo; John D., Robert, Clifford and Mrs. Vera Happel, Effingham. Mrs. Hawk was a member of the Lutheran church. Funeral services were held at the Methodist church conducted by Rev. Paterson, pastor of the Lutheran church of Atchison."
RUNAWAY HORSES. "C. C. Schupbach's team ran away Wednesday morning near the Mackay home, but no serious damage was done. The team became frightened at a motor-truck, followed by four boys on bicycles, ran into an electric light pole, broke the pole and knocked one of the horses down. Mr. Schupbach was hauling a load of corn to town. He remained in the wagon until the team stopped."
CLASSIFIED ADS
Laying Hens for sale. Barred Rocks, Rhode Island Reds and New Hampshire Reds. $3. Also free Roosters. Casey Neill 785-410-7053
Annual meeting Notice, Nemaha-Brown #7 Watershed will have an
annual meeting at 328 2nd St Wetmore KS on 6/21/18 at 6:30 PM.
"GUESS WHO"
Can you identify the person(s)/place/year in the photo this week? Last week were ACCHS footballs stars Blankenship and Schrader.
LAST WEEK
Problems with this web site contact cap@thenewsleaf.com Last updated 6-19-2018
<![if !vml]>
<![endif]>