You are our Visitor
The August 20, 2019
Edition
of
The Newsleaf
Vol. 16 Issue 34
BETWEEN THE ISSUES
Effingham Atchison County Fair
Photo Galleries
FRONT PAGE
A Century of Atchison County 4-H
Gathering stories of 4-H Memories to build historical record of what 4-H means
Atchison County 4-H was first organized in 1919 as the world began to return to normal after World War I. 100 Years later it is still an integral part of what it means to live in Atchison County, Kansas.
After celebrating a Century of 4-H at the 2019 County Fair – including a Pop-Up Museum exhibit about Atchison County 4-H - the Atchison County Historical Society is asking all 4-H members to share their memories or favorite stories about their own or their family's involvement in 4-H.
"The story or memory about 4-H might be 50 years old or from last week – either way that memory is a part of the history of what 4-H means here in Atchison County," said Chris Taylor, executive director of the Atchison County Historical Society. "We started gathering 4-H history in 2006 at the 100th anniversary of Kansas 4-H working with the local Alumni group and we hope to gather more stories to expand the history files about this important activity in our community."
The 100 Years of Atchison County 4-H Pop-Up Museum exhibit that was at the fair is now on display in Atchison County's Museum for anyone who missed it or just wants to see it again or share it with someone who didn't make it to the Fair. Taylor said there are forms in the museum to help guild anyone wishing to share their 4-H story, along with also going out to 4-H Alumni, being spread by the Effingham NewsLeaf and on the Historical Society's Facebook page <Facebook.com/AtchisonHistory>
Taylor said the story doesn't have to be long – but if it is that is all right too. He said one story discovered in developing the Pop-Up exhibit for the Fair was Ralph Scholz's memory from about 80 years ago when he was raising "Baby Beef" as his primary 4-H project.
"If I could sell all the benefits I have derived from 4-H work for a large sum, I wouldn't because I feel as though my efforts were all well repaid. What I learned in 4-H work and my experiences I think should be ranked only next to my schooling. . . . I joined the club when I was 10-years-old and I didn't know much about it. I thought that the boy or girl that exhibited the champions at the fair were the only ones who made a success of their project. . . . Now looking back I can see I had a very poor idea of club work to start on.
"By this time I began to realize I had entirely the wrong attitude toward the 4-H club and that it was work for all young people, all over the United States! Knowing this my work meant much more to me than when I saw or heard little of other members. . . 4-H has taught me that cooperation is a great thing in a successful life. . . 4-H has also taught me to be a good loser and not a boastful winner. We can't all be winners, only a few can win large prizes. One must be satisfied with smaller things and always make the best of what he has."
To read the entire writing of Ralph Scholz – follow the Atchison County Historical Society on Facebook.
For questions or more info on the Atchison County 4-H Memories Project contact Chris Taylor at the Atchison County Historical Society – 913-367-6907 or by email at GoWest@atchisonhistory.org
MUSCOTAH NEWS ~ Susan Higley
The Muscotah Cancer Support Group is organizing their Relay for Life team for September 28th in Hiawatha from 6 to 10 p.m. If you are interested please call Susan at 785-872-3245 or Deanna at 785-872-3559 or attend the September 3rd meeting to learn more.
School days, school days, dear old golden rule days. By the end of the week all schools in the area will be in session. I bet that many students are happy to be back with their friends and activities, while others may be feeling a little down that the summer fun is over. Watch out for students crossing the streets. Don't forget to stop in both directions for stopped school buses. The students are so excited this time of year that they sometimes forget to slow down, stop and look both ways.
The weather on Thursday, Friday and Saturday nights was wicked in the area. The worst part in Muscotah area seemed to be the very sharp lightning and constant roar of thunder. Many local towns suffered power outages and downed limbs from the strong winds. Most people in town didn't have any problems and the power stayed on. The forecast for next week includes hot temps and some rain.
Activities in town are over so news is scarce. If you have any news items please give me a call at 785-872-3245.
UNIQUE FAIR PICTURES
Some of you may have noticed a drone flying overhead during the fair parade this year. It was being manned by our local graduate Jim McDermed, son of Kent McDermed. Below is one of those snap shots taken of our fair grounds this year.
FROM PASTOR AL ~ Al Schirmacher
Christian friend,
Obedience is both because and despite.
Because of Jesus' sacrifice for us.
Despite our feelings and experiences.
Could be as simple as church attendance and fellowship on Sunday....
Or as complicated as reconciling with a person you've struggled with for years.
For obedience is love for God.
"Jesus replied, "Anyone who loves me will obey my teaching. My Father will love them, and we will come to them and make our home with them." John 14:23 NIV
Al Schirmacher
hang on to grandchildren tightly
for now will never happen again
neither will ever be the same
this moment's magic will fade
hang on to grandchildren loosely
like fledglings they must learn the sky
like fawns they must stagger on own
confident you'll catch them if they fall
hang on hang tight hang loose
as Father's love hangs on to you
Al Schirmacher
Christian friend,
"And they sang a new song, saying: "You are worthy to take the scroll and to open its seals, because you were slain, and with your blood you purchased for God persons from every tribe and language and people and nation. You have made them to be a kingdom and priests to serve our God, and they will reign on the earth." Revelation 5:9-10 NIV
Next time you are tempted to put down or hate anyone because of their skin color, language skills, culture, race or whatever....
Whether seriously or humorously....
Remember these two verses.
Remember that God loves them all.
Remember that Jesus died for them all.
Remember that you will spend eternity with them.
Remember that God is not American, nor does He favor us over any other people.
Remember, repent, and love.
Al Schirmacher
LETTERS TO THE EDITOR
The Story of Food ~Greg Doering, Kansas Farm Bureau
If you're like my family, you don't have much reason or opportunity to have a regular discussion with the people responsible for growing and raising our food. We order our beef from a local meat locker every year and supplement it with occasional trips to a local butcher. Outside of that, all of our food comes from the grocery store.
I recently asked my wife, "When was the last time you talked to a farmer or rancher?" She couldn't remember the last conversation she had with a farmer. Prior to joining Kansas Farm Bureau, I'd have a similar struggle.
My background is like my wife's. We are both removed from farm families in rural Kansas, though we grew up on opposite ends of the state. If the two of us have trouble connecting with the people growing our food, I can only imagine the struggles others face.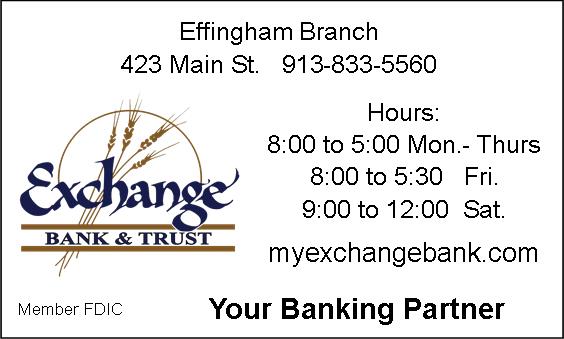 While our communication might be lacking, one thing that isn't is our access to food. I can't think of the last time I left a grocery store without an item I wanted. In fact, I usually buy more than I need – as my waistline indicates.
I've heard the repeated pleas for farmers and ranchers to tell their stories. It's good advice, but any conversation requires at least two participants. While farmers weren't telling their stories, consumers didn't exactly burn up the gravel roads to go knocking on farmhouse doors, either.
"When I was a kid in the '70s and '80s no one was talking about telling our story to the consumer," Greenwood County rancher Matt Perrier said. "We figured they didn't care, or they knew it already. I think we were sorely mistaken."
The fifth-generation stockman said as fewer and fewer people grew and raised food, it left a void between farmers and shoppers. Lacking the direct knowledge, consumers glommed onto any morsel of information they could.
"I think that it's kind of the perfect storm between one, the small percentage of people who actually raise our food and consequently the small percentage of people who know any of us, coupled with this whole foodie movement … has made people passionate about food, and the story behind the food," Perrier said. "These people on TV, their recipes aren't any better than the Methodist Church ladies' cookbook, but they tell a story to go along with it."
Fifty or 100 years ago, people could have just asked grandma where their food came from, Perrier said. Because there are fewer farmers around, people have instead turned to social media.
"Consequently, the people who do want to tell a story about animal agriculture or agriculture in general, they are probably the loudest storytellers of all," Perrier said. "Quite often that's not a story that's very representative of most of our farms and ranches in America."
It's a compelling one. Through a combination of technology and market efficiency, all consumers see is what appears to be an endless supply of food.
"When you don't have to face the option of, 'Do we have something to eat or don't we?' we get pretty picky," Perrier said.
Picky or not, today's farmers and ranchers are doing a better job of reaching consumers, Perrier said.
"We can tell it very well," he said. "We just have to do it."
"Insight" is a weekly column published by Kansas Farm Bureau, the state's largest farm organization whose mission is to strengthen agriculture and the lives of Kansans through advocacy, education and service.
GOVERNMENTAL NEWS
Unapproved Minutes of the August 13 Atchison Co. Commission Meeting
Pursuant to the law, the Atchison County Commission Board met in Regular Session at 1:00 PM on the 1st floor of the courthouse, 423 N 5th St. Atchison, KS. Chairman Jack Bower called the meeting to order with Commissioner Henry W. Pohl, Commissioner Eric Noll, and County Counselor Patrick Henderson present for the meeting. County Clerk, Michelle Phillips recorded the minutes.
The Board recited the pledge of allegiance to start the meeting.
*Public Comment:
Chris Griffin, a representative of Westar, was present to let the Board know that he delivered a check to the County Clerk, for the projects agreed upon. He was wanting to check on the projected start and finish dates for the locations. Roger Denton, GIS Coordinator, is unavailable this week and will be in touch with him once he gets back.
Jerry Finnegan, appeared before the Board asking about the status of Morton Road.
Mr. Finnegan stated that the Road & Bridge Department started filling in the potholes, but only on a portion of the road. He was told by the Board, that Morton Road was still on the list of Roads to be worked on this year.
The minutes of the August 6, 2019 meeting were reviewed with no corrections noted.
Commissioner Noll made a motion to approve the minutes as read. Commissioner Pohl seconded the motion. Chairman Bower called for a vote, all voted aye. The motion passed 3-0.
*Commissioners Comments and Reports:

Commissioner Noll mentioned that there was some discussion on the budget this morning and it looks to be budget neutral from last year. The public hearing is set for August 20, 2019, during the Commission Meeting.
Chairman Bower stated it seemed that all who attended the Atchison County Fair had a good time, and wanted to thank all those involved who helped make it a success.
*New Business Before the Board:
The Board noted that the EMS Monthly Commission Reports were available for June and July 2019.
Chairman Bower presented a purchase order payable to Reese & Novelly, P.A. for the 2018 first progress billing for professional services rendered through July 2019 in connection with the audit of the financial statements for the year ended December 31, 2018.
Commissioner Pohl made a motion to accept the purchase order to Reese & Novelly, P.A. in the amount of $15,100.00. Commissioner Noll seconded the motion. Chairman Bower called for a vote, all voted aye. The motion passed 3-0.
*Public Comment
Bills were presented to be signed.
Add abate, escapes for real estate and personal property taxes were presented to be approved.
Commissioner Pohl made a motion to adjourn the meeting at 1:16 pm. Commissioner Noll seconded the motion. Chairman Bower called for a vote, all voted aye. The motion passed 3-0.
Note: Once approved these minutes will be the official minutes of the Board of County Commissioners. Regular meetings of the Board of County Commissioners are video recorded.
The video of these meeting is generally available for supplementation of the minutes. The videos can be located under the Government tab at www.atchisoncountyks.org.
Attest: Michelle Phillips, County Clerk
2019 Kansas Water Photo Contest Launched
Photos Featured at the Governor's Water Conference in November
Kansas is blessed with an abundance of great natural resources and Kansans are encouraged to capture the most vital of these; water. The Kansas Water Office (KWO) is accepting water photos to be featured at the 2019 Governor's Water Conference in November. The photos need to pertain to water or water use in Kansas. Examples include all bodies of water, irrigation, agriculture, recreation and fun, or other water infrastructure.
Worthy entries will be selected for display at the 2019 Governor's Water Conference, scheduled for Nov. 7-8, 2019 in Wichita. Attendees at the conference will have the opportunity to vote for their favorite photo. The winning photo will earn feature photo at the 2019 Governor's Water Conference. It will also, along with second and third place, be displayed in the Kansas State Capitol and KWO during the year.
Entries can be submitted to kwo-info@kwo.ks.gov with a minimum resolution of 300 dpi. The following formats are accepted: .jpg, .png and .gif. Participants have until October 11, 2019, to enter a maximum of five photos that follow contest guidelines.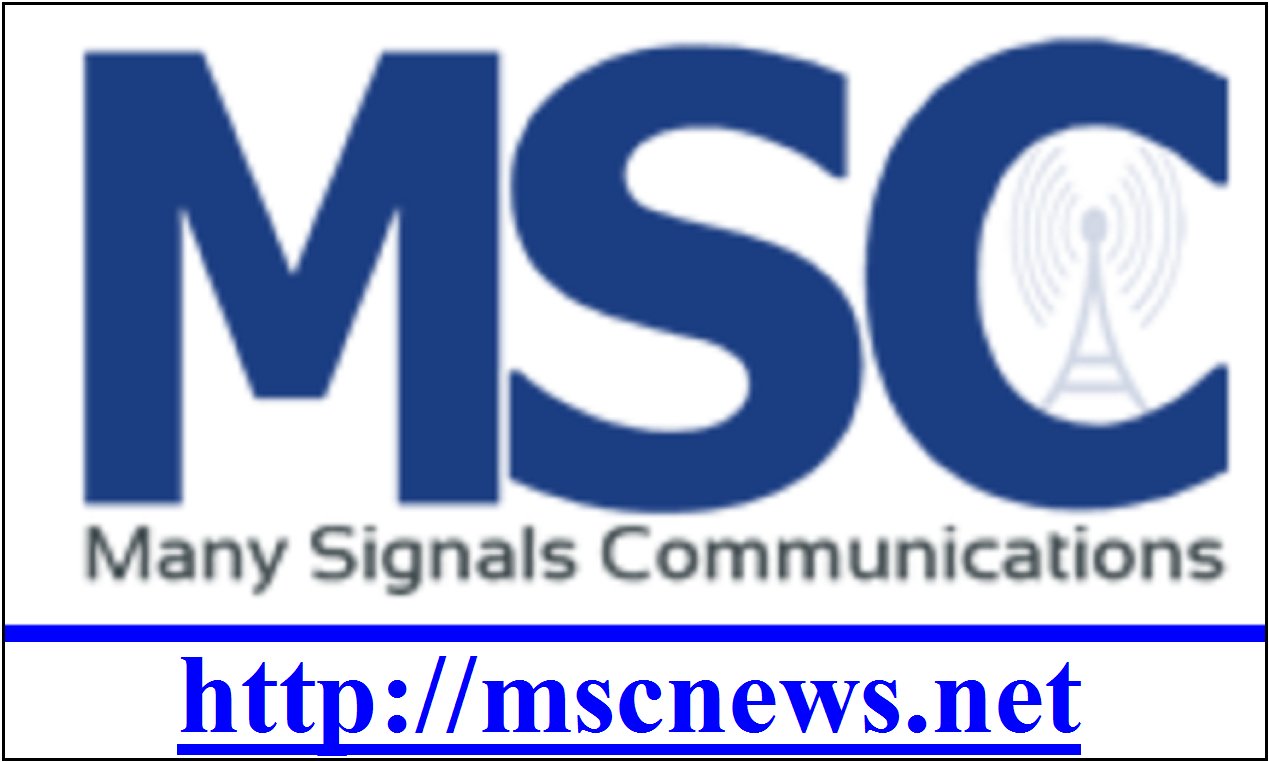 By submitting photos, participants grant KWO permission to freely use and share photos at the Governor's Water Conference, on social media, web, publications and displays.
Updates on the contest will be provided through the KWO social media pages on Facebook, Instagram and Twitter. For more information about the categories, etc., visit www.kwo.ks.gov
The Governor's Conference on the Future of Water in Kansas is hosted by the Kansas Water Office, K-State /Kansas Water Resource Institute. Major sponsors for the event include Black & Veatch, Burns & McDonnell and Great Lakes Dredge & Dock.
MISCELLANEOUS PRESS RELEASES
USDA Using Flexibility to Assist Farmers, Ranchers in Flooded Areas
WASHINGTON, D.C. August 15, 2019 – The U.S. Department of Agriculture's (USDA) Risk Management Agency (RMA) today announced it will defer accrual of interest for all agricultural producers' spring 2019 crop year insurance premiums to help the wide swath of farmers and ranchers affected by extreme weather in 2019. Specifically, USDA will defer the accrual of interest on spring 2019 crop year insurance premiums to the earlier of the applicable termination date or for two months, until November 30, for all policies with a premium billing date of August 15, 2019. For any premium that is not paid by one of those new deadlines, interest will accrue consistent with the terms of the policy.
"USDA recognizes that farmers and ranchers have been severely affected by the extreme weather challenges this year," said U.S. Secretary of Agriculture Sonny Perdue. "I often brag about the resiliency of farmers but after a lifetime in the business, I have to say that this year is one for the record books. To help ease the burden on these folks, we are continuing to extend flexibility for producers with today's announcement."
RMA Administrator Martin Barbre added, "This administrative flexibility is not unprecedented but is a move RMA takes seriously and only under special circumstances like we're experiencing today. Growers typically have some crop harvested and cash flow to make their billing date, but with so many late planted crops, this year will be an anomaly."
America's farmers and ranchers have been especially challenged throughout the 2019 crop year, struggling through severe flooding and excessive moisture conditions across the grain belt and in many other rural communities, with some areas also dealing with extreme heat and drought. Such weather conditions are expected to take a serious toll on acres planted, crop yields, and crop quality as harvest begins. One of the largest operating costs for producers is crop insurance premiums paid to their Approved Insurance Provider. Many spring crop insurance premiums are due to be paid before October 1.
Without the interest deferral, policies with an August 15 premium billing date would have interest attach starting October 1 if premiums were not paid by September 30. Now, under the change, policies that do not have the premium paid by November 30 will have interest attach on December 1, calculated from the date of the premium billing notice.
Earlier this summer, USDA announced a series of flexibilities to reduce stress on producers affected by weather, including: providing more time for cover crop haying and grazing by moving the start date from November 1 to September 1, 2019; allowing producers who filed prevented planting claims then planted a cover crop with a potential for harvest to receive a $15 per acre Market Facilitation Program payment; holding signups in select states for producers to receive assistance in planting cover crops; and extending the crop reporting deadline in select states. USDA also will provide producers with prevented planting acreage additional assistance, which will be announced in the coming weeks, through the Additional Supplemental Appropriations for Disaster Relief Act of 2019.
Kansas FSA August Newsletter
Dates to Remember
August 23 - Continuous CRP Enrollment/Extension Deadline
End of August - 2018 Farm Bill info meetings begin statewide. Register for KSU's Ag Econ meetings at http://agmanager.info/events/k-state-2018-farm-bill-meetings.
September 20 - Deadline to make 2019 Dairy Margin Coverage program election
Musings from My Desk ~ David Schemm
With wheat harvest behind us and fall crops in the middle of the growing season, and livestock enjoying the summer pasture, now is the time that many of us take a quick breath and spend some well-deserved time together with our family and friends. Wheat harvest was very bountiful in many areas of the state, but we also had areas that were not as good. I've visited many areas of the state and it looks like our fall harvest is going to be a similar situation, with some areas looking at a very bountiful fall harvest but other areas challenged with too much moisture or now too much heat and dryness.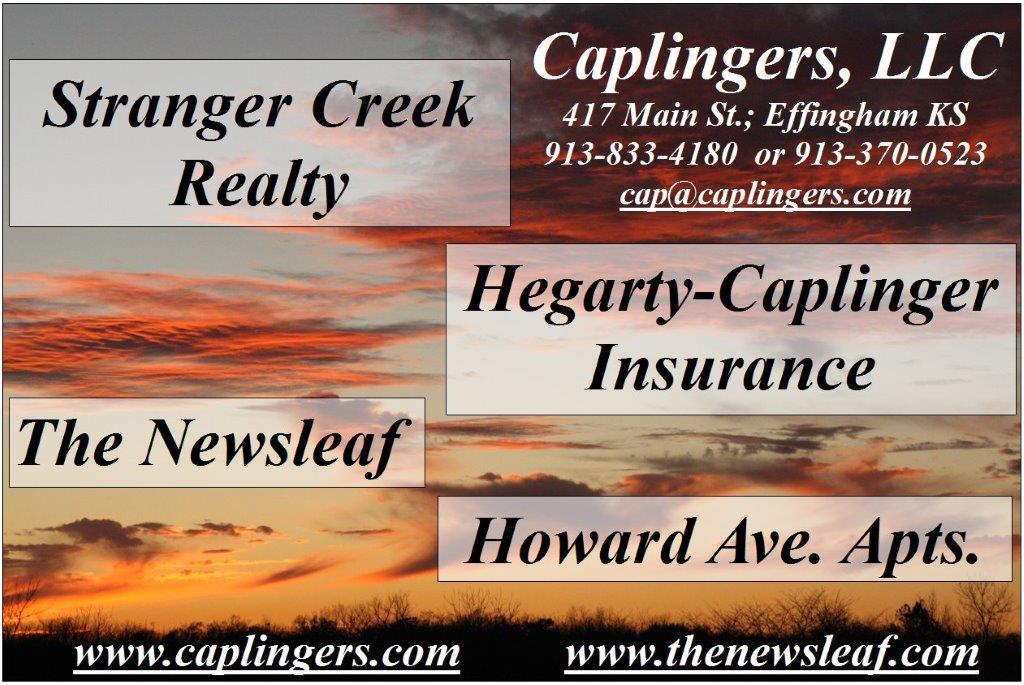 We are working hard at Kansas FSA to get a new MFP program delivered and preparing for ARC/PLC sign-up starting in early September. KSU's Ag Econ Dept. kicks off their 2018 Farm Bill info meetings next week and we encourage you to attend your nearest meeting. Also, check with your county FSA office to learn when their farm bill meeting will be held. As always with new programs, there are challenges with clarifying policy, addressing software issues, and helping producers with the many different situations or scenarios they have on their operations. We are working diligently to get questions answered for everyone quickly.
I recently spoke at an event and shared my perspective on the attitude our office teams have regarding producers. We are not just your FSA employees, but also your friends, family, and neighbors who care about the producers in the county and across the state. One comment I made about the attitude I have seen repeatedly from Kansas FSA office is "we want to take care of OUR farmers". Our employees are very dedicated to helping all of you as best as they can!
Thank you for producing the food, fiber, and fuel that you do, and know that we want to help you as best as we can thru challenging times.
USDA Opens Signup for Market Facilitation Program
Enrollment Now Open through Dec. 6
Signup has begun for the Market Facilitation Program (MFP), a USDA program to assist farmers who continue to suffer from damages because of unjustified trade retaliation from foreign nations. Through MFP, USDA will provide up to $14.5 billion in direct payments to impacted producers, part of a broader trade relief package announced in late July. The sign-up period runs through Dec. 6.
MFP payments will be made to producers of certain non-specialty and specialty crops as well as dairy and hog producers.
Non-Specialty Crops
MFP payments will be made to producers of alfalfa hay, barley, canola, corn, crambe, dried beans, dry peas, extra-long staple cotton, flaxseed, lentils, long grain and medium grain rice, millet, mustard seed, oats, peanuts, rapeseed, rye, safflower, sesame seed, small and large chickpeas, sorghum, soybeans, sunflower seed, temperate japonica rice, triticale, upland cotton, and wheat.
MFP assistance for 2019 crops is based on a single county payment rate multiplied by a farm's total plantings to the MFP-eligible crops in aggregate in 2019. Those per acre payments are not dependent on which of those crops are planted in 2019. A producer's total payment-eligible plantings cannot exceed total 2018 plantings. View payment rates by county.
Dairy and Hogs
Dairy producers who were in business as of June 1, 2019, will receive a per hundredweight payment on production history, and hog producers will receive a payment based on the number of live hogs owned on a day selected by the producer between April 1 and May 15, 2019.
Specialty Crops
MFP payments will also be made to producers of almonds, cranberries, cultivated ginseng, fresh grapes, fresh sweet cherries, hazelnuts, macadamia nuts, pecans, pistachios, and walnuts. Each specialty crop will receive a payment based on 2019 acres of fruit or nut bearing plants, or in the case of ginseng, based on harvested acres in 2019.
More Information
Payments will be made in up to three tranches, with the second and third tranches evaluated as market conditions and trade opportunities dictate. If conditions warrant, the second and third tranches will be made in November and early January.
MFP payments are limited to a combined $250,000 for non-specialty crops per person or legal entity. MFP payments are also limited to a combined $250,000 for dairy and hog producers and a combined $250,000 for specialty crop producers. However, no applicant can receive more than $500,000. Eligible applicants must also have an average adjusted gross income (AGI) for tax years 2015, 2016, and 2017 of less than $900,000, or 75 percent of the person's or legal entity's average AGI for those tax years must have been derived from farming and ranching. Applicants must also comply with the provisions of the Highly Erodible Land and Wetland Conservation regulations.
More information can be found on farmers.gov/mfp, including payment information and a program application.
Options to Re-enroll or Extend CRP Contracts Ends Aug. 23
Farmers and ranchers with expiring Conservation Reserve Program (CRP) contracts may now re-enroll in certain CRP continuous signup practices or, if eligible, select a one-year contract extension. USDA's Farm Service Agency (FSA) is also accepting offers from landowners who want to enroll for the first time in one of the country's largest conservation programs. FSA's 52nd signup for CRP runs from June 3 to August 23.
This year's CRP continuous signup includes practices such as grass waterways, filter strips, riparian buffers, wetland restoration and others. View a full list of practices approved for this signup. Continuous signup contracts last for 10 to 15 years. Soil rental rates are set at 90 percent of 2018 rates. Incentive payments are not offered for these practices.
Producers interested in applying for CRP continuous practices, including those under existing CREP agreements, or who want to extend their contract, should contact their USDA service center by August 23.
Report: 19 Million Crop Acres Prevented from Planting
Agricultural producers reported they were not able to plant crops on more than 19.4 million acres in 2019, according to a new report released by the U.S. Department of Agriculture (USDA). This marks the most prevented plant acres reported since USDA's Farm Service Agency (FSA) began releasing the report in 2007 and 17.49 million acres more than reported at this time last year.
Of those prevented plant acres, more than 73 percent were in 12 Midwestern states, where heavy rainfall and flooding this year has prevented many producers from planting mostly corn, soybeans and wheat.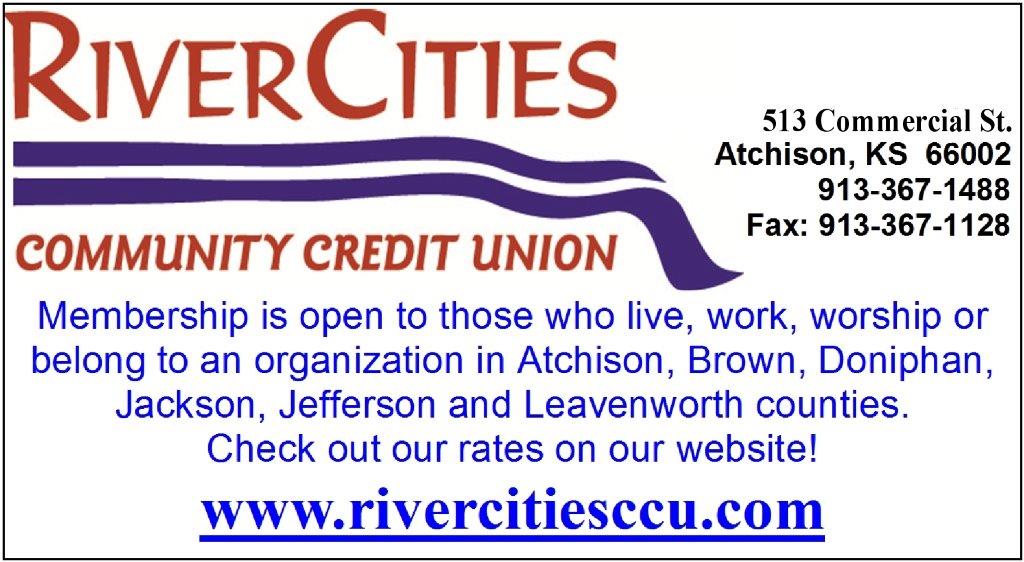 Cover Crops
USDA supported planting of cover crops on fields where farmers were not able to plant because of their benefits in preventing soil erosion, protecting water quality and boosting soil health. The report showed where producers planted 2.71 million acres of cover crops so far in 2019, compared with 2.14 million acres at this time in 2018 and 1.88 million at this time in 2017.
To help make cover crops a more viable option, USDA's Risk Management Agency (RMA) adjusted the haying and grazing date of cover crops, and USDA's Natural Resources Conservation Service held signups in select states that offered producers assistance in planting cover crops. Meanwhile, USDA added other flexibilities to help impacted producers, including adjusting the deadline to file acreage reports in select states.
About the Report
This data report aggregates information from crop acreage reports as of August 1, 2019, which producers file with FSA to maintain program eligibility and to calculate losses for various disaster assistance programs. The crop acreage data report outlines the number of acres planted, prevented from planting, and failed by crop, county and state. To find more information, view the Aug. 12 report.
Because some producers have not completed their filing and data are still being processed, FSA will make available subsequent data reports in September, October, November, December and January. You can find reports from 2007 to the present on FSA's Crop Acreage Data webpage.
To receive FSA program benefits, producers are required to submit crop acreage reports annually regarding all cropland uses on their farm. This report includes data for producers who had already filed for all deadlines in 2019, including the mid-July deadlines, which are for spring-seeded crops in many locations.
Other Prevented Planting Indicators
In addition to acreage reports filed with FSA, producers with crop insurance coverage for prevented planting file claims with their insurance providers. These claims are provided to RMA and may differ from the prevented planted acres reported to FSA. More information on prevented plant coverage is available on the RMA website.
Official USDA estimates of total acres planted, harvested and to be harvested, yield, and production are available from USDA's National Agricultural Statistics Service at nass.usda.gov.
New Dairy Margin Coverage Elections Required by Sept. 20
Signup began June 17 for the new Dairy Margin Coverage (DMC) program, the cornerstone program of the dairy safety net that helps dairy producers manage the volatility of milk and feed prices, operated by the U.S. Department of Agriculture's Farm Service Agency (FSA).
The 2018 Farm Bill allowed USDA to construct the new DMC, which replaces the Margin Protection Program for Dairy (MPP-Dairy). This new program offers protection to dairy producers when the difference between the all-milk price and the average feed cost (the margin) falls below a certain dollar amount selected by the producer.
The program provides coverage retroactive to January 1, 2019, with applicable payments following soon after enrollment. At the time of signup, dairy producers can choose between the $4.00 to $9.50 coverage levels. Learn more about coverage levels and premiums.
The Farm Bill also allows producers who participated in MPP-Dairy from 2014-2017 to receive a repayment or credit for part of the premiums paid into the program. FSA has been providing premium reimbursements to producers since last month and those that elect the 75 percent credit option will now have that credit applied toward 2019 DMC premiums.
The Department has built in a 50 percent blend of premium and supreme alfalfa hay prices with the alfalfa hay price used under the prior dairy program to provide a total feed cost that more closely aligns with hay rations used by many producers. At a milk margin minus feed cost of $9.50 or less, payments are possible. With the 50 percent hay blend, FSA's revised April 2019 income over feed cost margin is $8.82 per hundredweight (cwt). The revised margins for January, February and March are, respectively, $7.71, $7.91 and $8.66 – triggering DMC payments for each month.
DMC payments will be reduced by 6.2 percent in 2019 because of a sequester order required by Congress and issued in accordance with the Balanced Budget and Emergency Deficit Control Act of 1985.
DMC offers catastrophic coverage at no cost to the producer, other than an annual $100 administrative fee. Producers can opt for greater coverage levels for a premium in addition to the administrative fee. Operations owned by limited resource, beginning, socially disadvantaged or veteran farmers and ranchers may be eligible for a waiver on administrative fees. Producers have the choice to lock in coverage levels until 2023 and receive a 25-percent discount on their DMC premiums.
To assist producers in making coverage elections, USDA partnered with the University of Wisconsin to develop a DMC decision support tool, which can be used to evaluate various scenarios using different coverage levels through DMC.
All dairy operations in the United States are eligible for the DMC program. An operation can be run either by a single producer or multiple producers who commercially produce and market cows' milk.
Eligible dairy operations must have a production history determined by FSA. For most operations, production history is based on the highest milk production in 2011, 2012 and 2013. Newer dairy operations have other options for determining production history. Producers may contact their local FSA office to get their verified production history.
Dairy producers also are reminded that 2018 Farm Bill provisions allow for dairy operation to participate in both FSA's DMC program and the Risk Management Agency's Livestock Gross Margin (LGM-Dairy) program. There are also no restrictions from participating in DMC in conjunction with any other RMA insurance products.
For more information, visit farmers.gov DMC webpage or contact your local USDA service center. To locate your local FSA office, visit farmers.gov/service-locator.
New Farmers.gov Feature Helps Producers Find Farm Loans that Fit Their Operation
A new online tool can help farmers and ranchers find information on U.S. Department of Agriculture (USDA) farm loans that may best fit their operations. USDA has launched the new Farm Loan Discovery Tool as the newest feature on farmers.gov, the Department's self-service website for farmers.
USDA's Farm Service Agency (FSA) offers a variety of loan options to help farmers finance their operations. From buying land to financing the purchase of equipment, FSA loans can help. Compared to this time last year, FSA has seen an 18 percent increase in the amount it has obligated for direct farm ownership loans, and through the 2018 Farm Bill, has increased the limits for several loan products.
USDA conducted field research in eight states, gathering input from farmers and FSA farm loan staff to better understand their needs and challenges.
How the Tool Works
Farmers who are looking for financing options to operate a farm or buy land can answer a few simple questions about what they are looking to fund and how much money they need to borrow. After submitting their answers, farmers will be provided information on farm loans that best fit their specific needs. The loan application and additional resources also will be provided.
Farmers can download application quick guides that outline what to expect from preparing an application to receiving a loan decision. There are four guides that cover loans to individuals, entities, and youth, as well as information on microloans. The guides include general eligibility requirements and a list of required forms and documentation for each type of loan. These guides can help farmers prepare before their first USDA service center visit with a loan officer.
Farmers can access the Farm Loan Discovery Tool by visiting farmers.gov/fund and clicking the "Start" button. Follow the prompts and answer five simple questions to receive loan information that is applicable to your agricultural operation. The tool is built to run on any modern browser like Chrome, Edge, Firefox, or the Safari browser, and is fully functional on mobile devices. It does not work in Internet Explorer.
About Farmers.gov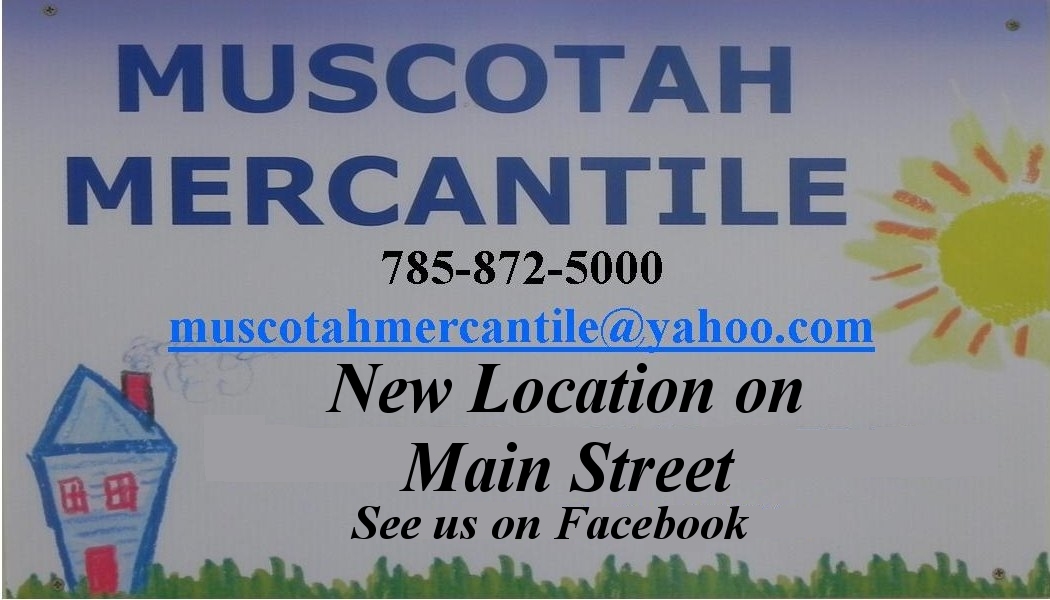 In 2018, USDA unveiled farmers.gov, a dynamic, mobile-friendly public website combined with an authenticated portal where farmers will be able to apply for programs, process transactions, and manage accounts.
The Farm Loan Discovery Tool is one of many resources on farmers.gov to help connect farmers to information that can help their operations. Earlier this year, USDA launched the My Financial Information feature, which enables farmers to view their loan information, history, payments, and alerts by logging into the website.
USDA is building farmers.gov for farmers, by farmers. In addition to the interactive farm loan features, the site also offers a Disaster Assistance Discovery Tool. Farmers can visit farmers.gov/recover/disaster-assistance-tool#step-1 to find disaster assistance programs that can help their operation recover from natural disasters.
With feedback from customers and field employees who serve those customers, farmers.gov delivers farmer-focused features through an agile, iterative process to deliver the greatest immediate value to America's agricultural producers – helping farmers and ranchers do right, and feed everyone.
For more information or to locate your USDA Service Center, visit farmers.gov.
Buy-Up Coverage Availability and New Service Fees for Noninsured Crop Coverage Policies
USDA's Farm Service Agency (FSA) announced that higher levels of coverage will be offered through the Noninsured Crop Disaster Assistance Program (NAP), a popular safety net program, beginning April 8, 2019. The 2018 Farm Bill also increased service fees and made other changes to the program, including service fee waivers for qualified military veterans interested in obtaining NAP coverage.
NAP provides financial assistance to producers of commercial crops for which insurance coverage is not available to protect against natural disasters that result in lower yields or crop losses or prevent crop planting.
NAP Buy-Up Coverage Option
The 2018 Farm Bill reinstates higher levels of coverage, from 50 to 65 percent of expected production in 5 percent increments, at 100 percent of the average market price. Producers of organics and crops marketed directly to consumers also may exercise the "buy-up" option to obtain NAP coverage of 100 percent of the average market price at the coverage levels of between 50 and 65 percent of expected production. NAP basic coverage is available at 55 percent of the average market price for crop losses that exceed 50 percent of expected production. Buy-up coverage is not available for crops intended for grazing.
NAP Service Fees
For all coverage levels, the new NAP service fee is the lesser of $325 per crop or $825 per producer per county, not to exceed a total of $1,950 for a producer with farming interests in multiple counties. These amounts reflect a $75 service fee increase for crop, county or multi-county coverage. The fee increases apply to obtaining NAP coverage on crops on or after April 8, 2019.
NAP Enhancements for Qualified Military Veterans
The 2018 Farm Bill NAP amendments specify that qualified veteran farmers or ranchers are now eligible for a service fee waiver and premium reduction, if the NAP applicant meets certain eligibility criteria. To be eligible for this benefit a producer would have first obtained veteran status of the armed forces within the most recent 10-year period, and has not farmed, either owned or operated a farm for more than 10 years. In addition, beginning, limited resource and targeted underserved farmers or ranchers remain eligible for a waiver of NAP service fees and premium reduction when they file form CCC-860, "Socially Disadvantaged, Limited Resource and Beginning Farmer or Rancher Certification."
For NAP application, eligibility and related program information, visit www.fsa.usda.gov/nap or contact your local USDA Service Center.
FSA Borrowers Real Estate Security Reminders
Farm Service Agency would like to remind farm loan borrowers who have pledged real estate as security for their loans, of key items for maintaining loan collateral. It is required that borrowers must obtain prior consent, or approval, by either FSA, for direct loans, or by a guaranteed lender, for any transaction affecting real estate security. Examples of these transactions include, but are not limited to:
· Leases of any kind;
· Easements of any kind;
· Subordinations;
· Partial releases, and
· Sales
Failure to meet or follow the requirements set forth in the loan agreement, promissory note, and other security instruments could lead to nonmonetary default which could jeopardize your current and future loans.
It is critical that borrowers keep an open line of communication with their FSA loan staff or guaranteed lender when it comes to changes in their operation. For more information on borrower responsibilities, read Your FSA Farm Loan Compass.
FHSU After The Storm: Moving In And Pitching In
HAYS, Kan. – Wednesday was move-in day for freshman students in the learning communities at Fort Hays State University.
They got a taste of the culture of their new home-away-from-home in a hurry.
A learning community is a group of first-year students who share common interests, take classes together, live on the same floor in a residence hall and participate in activities together throughout the year.
As they drove up to Victor E. Village – the residence hall that houses those in the learning communities – they were greeted by numerous student volunteers who not only helped them unload their vehicle but carried in their belongings as well.
"That was unbelievable," said Jeff Wick from Wamego, whose son, Jacob, is a member of the Everybody's Business Community. "It took only one trip to get everything in. It was fantastic having that one extra step to take the stress out of moving in."
Wick also was impressed with how quickly university personnel had cleaned up after a thunderstorm with wind gusts of 80-plus mph blew through Hays the night before.
Quick reaction to an emergency was all in a day's work for several FHSU departments.
Dean Dreiling, one of the grounds supervisors, arrived on campus about 9 p.m. Tuesday after the storm and, along with three other employees of the grounds/greenhouse department, began clearing tree branches from the streets and sidewalks.
"A lot of us have been here for a long time, and everybody knows where to head," said Dreiling, who has been with FHSU for 21 years.
Clean-up crews returned to work at 7 a.m. Wednesday and worked for two days to get campus back to normal.
"It's really a team effort," he said. "I see it around here a lot. All the different departments work so well together, and it sure makes it enjoyable to work here."
The wind blew in a wall in the Akers Energy Center, knocking over some electrical gear. Power plant employees and others came to campus to help Keith Dreher, director of energy management, remove the debris. A temporary wall is being installed until total damage is assessed.
"There were guys there from the power plant, physical plant, grounds, maintenance, construction crew, others," Dreher said. "It's amazing the response you get when you're trying to get things back in order, the people you have show up to help."
It was business as usual when students and their parents arrived on campus early Wednesday morning. On Thursday, more freshmen moved into other residence halls.
The Wicks came to Hays Monday night and got a reminder of what summer weather in western Kansas can be like. The family lived in Hays for several years before moving to Wamego six years ago.
"The storm brought back some memories of when we lived here," Wick said, "and so did coming to campus – great memories, and we look forward to visiting often."
Bruce and Wendy Schultz from Hutchinson also were taking a trip down memory lane while moving their daughter, Ashton, into the Imaging With Tiger Pride Community on the second floor.
The Schultzes are both graduates of FHSU and are pleased that their second daughter decided to attend their alma mater. They also were pleasantly surprised with the extra help they received.
A pair of freshmen witnessed that type of support first-hand the night of the thunderstorm.
Some students already moved into Victor E. Village as part of the Golden Beginnings Program for new first-year students. They can move into their residence hall a few days before the rest of the students, giving them another opportunity to network with their peers.
Tuesday's storm knocked out power to the university, which relied on back-up generators for several hours. Students in Victor E. Village gathered on the first floor of the building until the storm passed.
"People who were calm were helping everyone, like me, who weren't so calm," said Kristen Reed from Fort Collins, Colo. "We are part of a Learning Community here, and it was literally a community effort (Tuesday)."
Reed is an elementary education major and part of the Opportunity through Education Community.
Reed admitted being visibly shook up by the severity of the storm, but Lauren Haselhorst from Kinsley, about an hour from Hays, took it all in stride.
"We've had a tornado just 300 yards away from our house before, so I'm kind of used to this, being from this part of the state," said Haselhorst, who is part of Imaging with Tiger Pride.
Nonetheless, she was still impressed with the collaborative effort it took to prepare for the huge task of welcoming hundreds of students to campus.
"It was neat to see everyone working together to get everything ready for the big move-in," she said.
And she did mean everyone. Even Dr. Tisa Mason, the university's president, helped students move in and carried bags into McMindes Hall Thursday morning.
Activities for first-year students will continue for the next 40 days. Classes will begin Monday.
Even before she started her first college class, Reed was convinced she made the right choice where to attend college. After graduating with 600 classmates in her Colorado high school, Reed wanted to attend a regional out-of-state college where she could play softball and pursue a degree in education.
Fort Hays State proved to be the right fit.
"I came here for a campus visit my junior year," Reed said, "and I knew then that this is it. This is where I want to be."
Kansas Farm Bureau Announces 2019-2020 Collegiate Fellows
Kansas Farm Bureau (KFB) has selected four collegiate fellows from across the state for the 2019-2020 school year. The KFB Collegiate Fellows program offers emerging leaders an opportunity to engage in intentional leadership and personal development while learning first-hand about Farm Bureau policy. Fellows will dedicate a few hours each month during the school year to the program and in turn gain skills, insight and connections to prepare them for success in their education, future career and continued Farm Bureau involvement.
Fellows were chosen through a competitive application process that included written answers and interviews with KFB staff. Fellows will attend a two-day orientation in Manhattan Aug. 24-25 where they will meet with KFB staff, receive leadership development and meet their cohort.
The current class of KFB Fellows includes:
· Emily Glenn, Scott County, a sophomore studying agricultural education at Garden City Community College who plans to continue her education at Kansas State University. Wade Owlett, an elementary teacher from Wellsboro, Penn. and 2018 NREA Rural Teacher of the Year, will be Glenn's mentor.
· Shyanne Jones, Labette County, a sophomore at Colby Community College who plans to pursue a bachelor's degree in agricultural education after completing her associate degree. Career and technical education specialist Robin Utz, of Alexandria, Va., will mentor Jones.
· Amber Oerly, of Boonville, Mo., a junior studying agricultural economics at Kansas State University is considering continuing her education at law or graduate school to prepare for a career in government affairs for an agricultural organization. Allie Devine, an attorney and lobbyist at Devine & Donley, will mentor Oerly.
· Zoe Schultz, Gove County, a junior in agricultural business at Fort Hays State University is considering a career in farming or ag marketing and communications. Schultz also works on her family's farm and is the Logan County Farm Bureau coordinator. Paige Pratt, a rancher, speaker and grassroots development specialist for Virginia Farm Bureau, will be Schultz's mentor.
Kansas Farm Bureau's mission is to strengthen agriculture and the lives of Kansans through advocacy, education and service.
KDA Marketing Program Receives National Honor
MANHATTAN, Kan. — The Kansas Department of Agriculture's trademark program, From the Land of Kansas, was recognized in July 2019 with a national marketing award for its holiday gift box program. KDA marketing program leaders attended the 99th North American Agricultural Marketing Officials (NAAMO) annual meeting in Philadelphia, where they were selected by their peers as the 2019 Marketing of Excellence winner for the From the Land of Kansas Holiday Gift Box program.
The holiday gift box program was launched in 2017, featuring high-quality products from multiple From the Land of Kansas trademark members packaged into gift boxes to celebrate the unique items available from Kansas businesses. The opportunity was welcomed by From the Land of Kansas members, and the gift boxes were a hit with customers, as the total sales far exceeded the estimates for both years of the program. Holiday gift boxes will be available again this fall at shop.fromthelandofkansas.com.
"We were pleased and honored to be chosen by our peers for this award and to join past recipients who we have long admired and respected," said Janelle Dobbins, From the Land of Kansas marketing manager. "We have worked hard to build a From the Land of Kansas Holiday Gift Box program that celebrates our members and the wonderful products that Kansas has to offer."
NAAMO is an international organization of the state and provincial government agricultural marketing officials who provide both domestic and international services to the agriculture and food industries in their states and provinces. An affiliate of NASDA (National Association of State Departments of Agriculture), the purpose of NAAMO is to provide its members with a forum to network, collaborate and share insights to enhance the development, marketing and promotion of North American food and agricultural products.
Kansas Academy of Mathematics and Science to hold fall 2019 information sessions
HAYS, Kan. – High-achieving high school students who have high ambitions, and their families, are invited to meet with staff from Fort Hays State University's Kansas Academy of Mathematics and Science at information sessions around the state in September, October and November.
KAMS, the state's premier early-entry-to-college program, will host 12 free information sessions across the state. The academy offers high school juniors and seniors an opportunity to live and learn at Fort Hays State and get a head start on their college educations while completing the last two years for their high school diplomas.
Students and guests can learn about KAMS and visit with representatives from the academy at these sessions.
All information sessions are free and open to the public, but attendees must register in advance. The registration website, http://www.fhsu.edu/kams/Info-session-registration/, will also help people find sessions in their areas.
For more information, contact Abby Anderson, coordinator for marketing and recruitment, at 785-628-4719, aeanderson2@fhsu.edu, or visit www.fhsu.edu/kams for more information.
About KAMS:
KAMS is an early college program that focuses on advanced mathematics and science coursework. While studying at KAMS, students live on the FHSU campus in a select residence hall with other Academy students from around the world. Over the course of two years, students complete over 60 hours of college credit and complete their high school diploma. These classes are taken alongside traditional college undergraduates and are taught by college professors while simultaneously contributing to their high school graduation requirements. KAMS also provides hands-on research, leadership and civic engagement opportunities.
Taiwan Agricultural Youth Exchange Accepting Applications
MANHATTAN, Kan. — The 2019 Taiwan Agricultural Youth Exchange Program is currently accepting applications from high school seniors or college freshmen who are passionate about agriculture and are interested in representing Kansas in a week-long exchange program October 26 through November 3, 2019.
Each year the National Taichung Agricultural Senior High School in central Taiwan hosts students from the U.S. Midwest for this program. Selected students will tour agricultural facilities and businesses in Taiwan and learn about Taiwanese agriculture.
"The entire experience was amazing," said Sage Collins, 2018 program participant. "Immersing myself in a new culture, experiencing all the aspects of Taiwan and learning about their agricultural practices was an eye-opening experience for me."
Exports play an important role in Kansas agriculture. According to Euromonitor, Kansas exported over $129 million in agriculture products to Taiwan in 2018, including beef, oil seeds, cereal grains and wheat flour. Globally, exports of agriculture products contributed over $3.6 billion to the Kansas economy in 2018.
"The Taiwan Agricultural Youth Exchange Program is a tremendous opportunity for students who have an interest in agriculture," said Suzanne Ryan-Numrich, international trade director for the Kansas Department of Agriculture. "Students are able to return from Taiwan with a broader understanding of international agriculture and the role that exports play in their local communities."
Two students will be selected to represent Kansas. To be eligible to apply, students must meet the following requirements:
§ High school senior or college freshman.
§ At least 18 years of age by the beginning of the trip.
§ Strong Kansas agricultural background.
§ Valid U.S. passport by time of exchange program selection.
§ Able and willing to pay for airfare costs (approximately $1,000).
Applications must be submitted by August 30 for the student to be considered. Students interested in applying can find more information at agriculture.ks.gov/AgEd. The Taiwan Agricultural Youth Exchange Program is sponsored by the Kansas Department of Agriculture, the Kansas FFA Association and Kansas 4-H.
For more information, contact Robin Blume, KDA education and events coordinator, at Robin.Blume@ks.gov or 785-564-6756.
Participants in the 2018 Taiwan Agricultural Youth Exchange Program cut down water bamboo during this hands-on agricultural experience in Taiwan.
Kansas students joined other U.S. students for this visit to the Taiwan mountains in November 2018 as part of the Taiwan Agricultural Youth Exchange Program.
HISTORY IS FUN ~ Robert & Helen Caplinger
Old news from the 1936 Issues of Effingham New Leaf
HISTORY FROM OBITUARY OF N. E. HAWK. "N. E. Hawk died Wednesday, August 26, 1936.
"Noble Hawk was born at Bakersville, Ohio, April 1, 1865. He came to Grinnell, Iowa, with his parents, the late Mr. and Mrs. Daniel Hawk, when he was 5 years of age. When he was 8 years of age, the family located near Effingham and this locality has since been his home.
"Mr. Hawk and Miss Emma Knight were married in the parlor of their present home, where they moved from their farm, then the home of her parents, the late Mr. and Mrs. Caleb Knight.
"To Mr. and Mrs. N. E. Hawk were born three children, Cloyes, of Colby, and Mrs. Mark Cooper, northwest of Effingham, survive. In addition to his widow, children and four grandchildren, Mrs. Rex Rogers, of Kansas City, Claude Cooper, Gerald and Jackie Hawk, a sister Mrs. Carl Stever, brother Frank Hawk, both of Effingham and another brother, Vin Hawk, of Lawrence, are left to mourn his loss.
A.C.C.H.S. 1936-37 SCHOOL TERM BEGINS. "The A.C.C.H.S. enrollment is 225, the largest in the history of the school at the beginning of the term, with prospects of more students enrolling in the near future."
HISTORY FROM OBITUARY OF TOM JOHNS. "Tom Johns, who for many years was a contractor and lived in Effingham, died Saturday evening at Bethany Hospital, in Kansas City. He was 79 years of age.
"Mr. Johns, a native of Wales came to the United States 52 years ago. He learned the building trade in the old country and was a builder in Wales for several years.
"After coming to this country he settled and was the builder of the second Atchison County High School building. He married Mrs. Orilia Jewel, of Effingham. About 25 years ago the Johns moved to Atchison, where he built many buildings, among the number their own home and Memorial Hall. Two years ago Mr. and Mrs. Johns sold their home in Atchison and moved to Kansas City to be near Mrs. Johns' daughter, Mrs. Albert Maxon. Both Mr. and Mrs. Maxon (Edna Jewel) attended A.C.H.S. around thirty five years ago.
"Mr. Johns was buried in a family vault in Effingham cemetery."
THIRD ANNUAL MEETING OF COMPANY "B" 137th INFANTRY. Ben Good, Louie Candreia, Chester Stirton, of Effingham; Ralph Edson, Ralph Stirton, Gilbert Brun, Frank Conner and Roy Lewis, of Muscotah, were among the sixty-five buddies who got together in Horton to renew old friendships.
"This is the third annual reunion of former members of Company "B" 137th Infantry. Organization of the infantry was in 1914 and was called Company B, First Infantry, Kansas National Guard. Later in 1917, it consolidated with the Holton Infantry to form Company B, 137th Infantry."
HISTORY FROM OBITUARY OF WILLIAM B. LOVELACE. "Wm. B. Lovelace, Atchison County pioneer, died Thursday morning, at his home south of Muscotah. He was 84 years of age.
"Mr. Lovelace was born in Rochester, N. Y., April 28, 1858. His parents, Mr. and Mrs. Daniel Lovelace, removed their family to Kansas in 1859. They came up the Missouri River to Atchison by steamboat and journeyed to Monrovia by ox team. They located at Monrovia but afterwards pre-empted the farm now owned by F. M. Pratt. It was on this farm that William Lovelace grew to manhood.
"January 5, 1879, Mr. Lovelace married Miss Martha A. Raasch, daughter of Mr. and Mrs. William Raasch of the Muscotah community.
"In 1880, the couple purchased the present Lovelace farm where they have resided continuously."
HISTORY FROM OBITUARY OF CHARLES SHELL. "Charles Shell died Thursday October 10, 1936 at his home at Severy.
"Mr. Shell was born on a farm near Weston, Mo., January 13, 1845. He was 91 at the time of his death. On October 24, 1878, he was married to Miss Missouri Ann Noffsinger, at the home of her parents, the late Mr. and Mrs. Peter Noffsinger, southeast of Effingham. Mr. and Mrs. Noffsinger were well known pioneers and the Noffsinger School district was named for the family.
"Mr. Shell is survived by eight children, H. B. Shell, J. W. Shell, Severy; C. F. Shell, Hutchinson; G. L. Shell, Ft. Collins, Colo.; E. P. Shell, Lyons; Mrs. Bessie Noakes, Wenoka, Okla.; Mrs. Wilhelmina Gregg, Severy; Mrs. Nina Orendoff, Benedict."
FAMOUS PERSON IN TOWN. "Major Walter Woods, former United States Treasurer, and now at the U. S. customs department at Washington D.C., came Thursday to visit his sister-in-law, Mrs. D. H. Woods. Friday, they went to Onaga to visit Joe Woods. Major Woods went to Concordia, his old home, Tuesday to vote. Major Woods makes the trip every Presidential election."
KANSAS HAS A NEW GOVERNMENT AS A RESULT 0F THE ELECTION. "The coming session of the legislature gives promise of being one of the most interesting legislative sessions Kansas has had in many years. Walter Huxman is the fifth Democrat to sit in the Governor's office in the seventy-five years of statehood.
"The legislature is Republican by working majorities in both branches. The Republicans will have four or five majority in the Senate and ten or twelve in the House."
A.C.C.H.S. CORNSHUCKS. "There are some unusually good articles published in this month's issue of the A.C.C.H.S. Cornshucks. With the permission of Miss Ruth Batchelder, teacher of Journalism and the editorial staff, the New Leaf will print some of them. The staff is composed of Hope Hunn, Isabel Wilde, Tom Critchfield, Marguerite Chrisp, Ira White, Verna Robbins, Junior Hinz, Pauline Hawk, Harry Kreider, Mary Jo Linscott, John Crawley, Wendell Botkin, Wilda Hawk, Mabel O'Brien, Florine Winder and Mildred Wilde."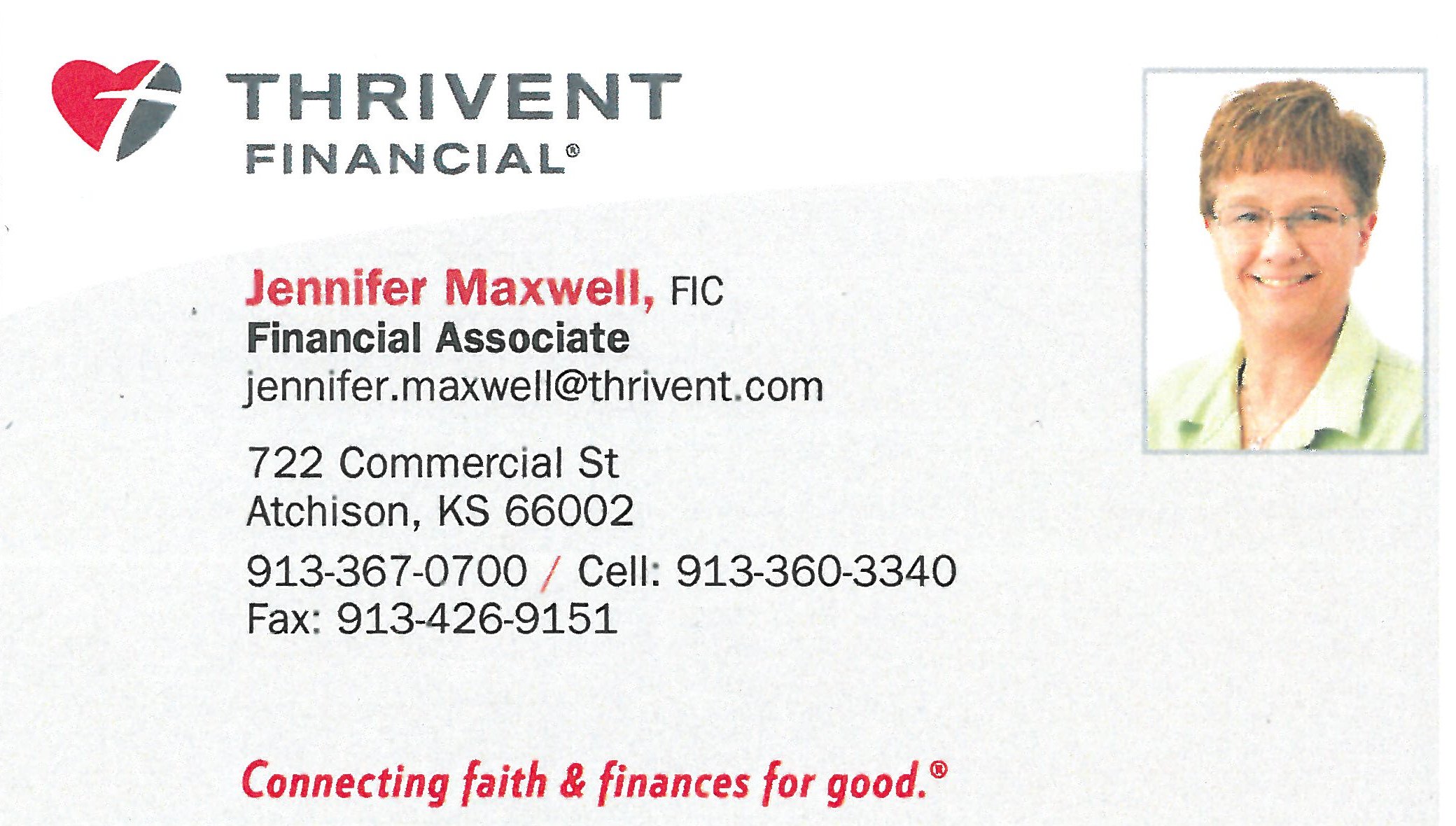 A WILD RIDE. "Some of the exciting auto spills you see in the movies have nothing on the episode Joe Benjamin, Junior Davies, Milton McClure, Arthur and Johnnie Potts, 10 to 12 years old, experienced Saturday evening. The Potts youngsters took out their dad's auto and invited their friends for a ride. The course they took was by no means straight, due to Arthur's inexperience as a driver. They jumped a ditch near the Mrs. Melissa Gault home, tore down two fence posts, and went through a woven wire fence to land the car right side up. Just before the final landing Junior and Milton jumped out of the car. Joe was thrown out on his head, but the Potts brothers were equal to the 'boy' who stood on the burning deck, whence all but him had fled.' Fortunately none of the lads were injured in any way, but some of the women who saw the performance were nearly frantic."
EVERGREEN CEMETERY? "Some years ago it was suggested the cemetery at Effingham be called Evergreen, and so it was, but not officially. The charter and all the records are being kept as The Effingham Cemetery Association."
"GUESS WHO"
LAST WEEK
Last week's Photo was Greg Buser presenting a trophy to Lonnie Coder.
Problems with this web site contact cap@thenewsleaf.com Last updated 8-20-2019
<![if !vml]>
<![endif]>