You are our Visitor
The October 18, 2016 Edition
of
The Newsleaf
Vol. 13 Issue 42
BETWEEN THE ISSUES
Atchison Co Historical Society Annual Meeting
Monday Oct. 17th 6pm - open house & refreshments 7 pm program in the Atchison Co Historical Society Museum Santa Fe Depot, 200 S 10th Street, Atchison on John Steuart Curry - Kansas Artist by Don Lambert - examining Curry as a local Kansas Artist - his monumental works and bringing his work back to Kansas. In the Museum is our exhibit on Walter Yost - who cited Curry as his biggest influence
Evening is Free and Open to the Public visit on Facebook or Online for more info.
FRONT PAGE
BODY VENTURE COMES TO ACCES
A display called Body Venture was set up and displayed for grades K through 5 at the Atchison County Community Elementary this last week. Several high school students helped present the materials to the students.
Body Venture consists of a 45-foot by 50-foot exhibit representing the human body. The students spend time in the classroom prior to and following the students' trip through the exhibit. Each student receives an activity book to share with their families.
The Body Venture exhibits are sponsored by the Kansas State Department of Education. The attempt of this educational activity to teach students how to eat smart and play hard. It's a great opportunity for students to learn about the importance of making healthy food choices and being physically active.
BOO IN THE PARK DRAWS GREAT CROWD
The Blue Building was full of displays, great crowd, lots of kids enjoying the rides-bouncy house and a street full of old cars and bikes. The event was a great success. More details to follow on how it did financially.
ALL AROUND US
FLAGS CONFUSE
We received several questions over the weekend regarding the display of flags on Main St. The flags were put out to draw attention to Arbor Day. Note the flags in front of the city offices informed us that Effingham is an official Tree City.
DAR NEWS
The Atchison Chapter of the Daughters of the American Revolution met on October 8 at the home of Janis Falk.
The National DAR Day of Service will be October 11. The members planned service projects they will participate in on the day. Dorothy Schletzbaum was initiated as a member of the NSDAR and welcomed as a member of the Atchison Chapter.
The Veteran's Day Flag Retirement Ceremony will be November 11 at the Veteran's Memorial on the river at 4:30 p.m. The Girl Scouts will be in charge with the DAR members assisting. All veterans are invited to attend.
Chris and Darlene Taylor from the Atchison County Historical Society and Museum presented a very informative program of the "Do's and Don'ts for Preserving Your Photographs and Family Heirlooms."
The next Atchison DAR meeting will be November 12. For additional information please call (785) 988-1150.
St. Ann's Altar Society
St. Ann's Altar Society met on Monday, October 3, 2016 at 7:00 pm in the parish center. Kristie Scholz opened the meeting with a prayer. Nine members were present and answered roll call with "Do you prefer Turkey or Ham?" Communications report was given by Denny Cunningham. Three cards were sent out in September.
In new business St. Ann's Altar Society will be helping with a Bake Sale at Boo in the Park October 15. There will be a Parish Potluck October 23 at noon at parish center. The Ham & Bean and Chicken & Noodle Fall Dinner will be November 13, serving from 11:00 until 1:30 pm at the parish center. Motion approved to purchase two coffee pots for parish center.
Hostess was Lisa Coder. Kristy Scholz closed the meeting with prayer.
The next meeting will be November 7, 2016.
MUSCOTAH NEWS ~ Susan Higley
There will be a Trunk or Treat in the Muscotah City Park on Saturday, October 29th. More information will be in next week's paper. Last year was a huge success so we hope to have more come this year. Halloween is such a fun time for the kids.
Bill and Lucille Brown will be furnishing fried fish at noon on Thursday at the Mercantile as a special. The fish is from Bill's fishing trips this summer. Come and enjoy.
There will be a reception in honor of Billy Joe Stirton's 90th birthday from 2 to 4 on Friday, October 21st at the Mercantile. Stop in and wish Billy a happy birthday and enjoy cake and punch.
I still know where there is an abundance of walnuts to be picked up. Give me a call at 785-872-3245 for the location. Some say that there are so many walnuts and acorns that we could be in for a hard winter. Guess we will have to wait and see. The trees are turning to their orange and red. The gardens and flowers are almost gone so we can start planning for next year. Get out the seed catalogs.
NEW BEGINNINGS ~ Jack Albright
TODAY I LIVE ~ Helen Birkinsha
Today I live.
Today I live even though the love of my life no longer lives.
Only in the bottom of my despair could I begin to live again.
I faced the anguish of loneliness.
I faced the uncomfortable solitude of being alone.
I faced the uncertainty of life without the other part of me.
I faced the questions of my faith in God.
I faced the questions of why did this happen.
In those dark recesses, I met God.
He had been with me all along. I just wasn't ready to hear.
And then I did hear.
Even with my mustard-seed-size-faith, I heard.
I heard "I love you."
I heard "I will give you comfort."
I heard "I am always with you."
I heard "I will wipe away your tears."
I heard "I care."
So the healing began.
Second by second.
Minute by minute.
Day by day.
Month by month.
Today I live.
Today the pain has eased and the memories are gentle on my heart.
Today I can trust God to take the deeper faith He has nurtured in me
during those times of deep anguish and show me who He now wants me to be.
Today I can thank God for allowing Jerry to be such a great part of my life.
Today I can thank God for giving me a life without Jerry.
Today I live.
Let's Be Real
FROM PASTOR AL
1940 -
17% unemployed, 50% of men/66% of women earned less than $1000 per year, .03% earned more than $2500 annually....
31% of houses did not have running water, 32% no indoor toilet, 39% no tub or shower, 58% no central heating....
40% had gone beyond 8th grade, 25% completed high school, 5% college....
at the end of the depression
here in the United States.
Count, give thanks for your blessings.
Such times could return.
And - to most not all - stow your complaints.
(Source for statistics: "No Ordinary Time" by Doris Kearns Goodwin)
Al Schirmacher
These have been very difficult times in our regional area.
So much sickness. So much despair. So much grief. So much death.
People attempt to cheer us up. They point to a better tomorrow. They point out heaven's joys. They point out the inevitability of it all. They encourage moving on.
Sometimes we appreciate their efforts. There is truth there. Generally such comes from the goodness of their hearts. They care.
Sometimes we have to contain our anger at their assurances. After all, sadness and grieving are very real. We wonder if they simply are tired of facing reality, facing raw emotion.
Where do we find comfort and hope?
Surprisingly, Jesus' worst hours help.
While facing the cross and all its horrendous implications:
"Jesus went out as usual to the Mount of Olives, and his disciples followed him. On reaching the place, he said to them, "Pray that you will not fall into temptation." He withdrew about a stone's throw beyond them, knelt down and prayed, "Father, if you are willing, take this cup from me; yet not my will, but yours be done." An angel from heaven appeared to him and strengthened him. And being in anguish, he prayed more earnestly, and his sweat was like drops of blood falling to the ground. When he rose from prayer and went back to the disciples, he found them asleep, exhausted from sorrow. "Why are you sleeping?" he asked them. "Get up and pray so that you will not fall into temptation.""
Luke 22:39-46 NIV
He did not deny the pain. He did not deny people's inabilities before His problems. He grieved. He poured Himself out before the Lord. He asked for deliverance, relief. He allowed Himself to be prepared to accept the toughest circumstances.
Will we?
Al Schirmacher
LETTERS TO THE EDITOR
PREPARE FOR HUNTING NOW ~ John Schlageck, KFB
Upland game hunters remain positive about a good season this fall in Kansas. Talk with landowners in the western half of Kansas and they will tell you rainfall this summer has resulted in more birds for the upcoming fall season. This year promises to be as good as 2015 and maybe better as hunters scour the countryside in search of pheasants, quail, ducks and other species of wildlife.
It goes without saying that Kansas farms and ranches have always been a handy, ready-to-use outlet for many urban dwellers who travel outside their city homes in search of recreational hunting. On opening day of the upland game season, the interstate and U.S. highways will be a steady stream of pickups, SUVs and cars headed for central and western Kansas.
If you're one of these hunters who plan to hunt on private land, remember one key word when your thoughts turn toward hunting. This word is consideration. Translated, this word means thoughtful and sympathetic regard.
In this country, wildlife belongs to the people, but landowners have the right to say who goes on their land. If you are interested in hunting, make arrangements before you hunt.
Don't wait until the day you plan to hunt someone's land and then pound on their door at 6 a.m. Once you've secured permission, here are some suggestions to follow to ensure a lasting relationship between you and the landowner.
Agree on who, and how many, will hunt on the land. Specify number and furnish names. Talk about specific times and dates you plan to hunt.
Phone each and every time before you plan to hunt, and let the landowner know your intentions. The landowner may have forgotten about your original conversation. It's just common courtesy to say hello before hunting and ask again for the opportunity – or privilege to hunt on someone's property.
Determine exactly where on the land you have permission to hunt. Some areas may be off-limits because of livestock or crops.
Always, and I can't stress this enough, leave gates the way you find them. If they are open, leave them that way. If they are closed, shut them after you pass through.
If you ever leave a gate open and a farmer's cow herd gets out of the pasture, "Katie bar the door." You'll never be invited back to hunt.
Once you've enjoyed a successful hunt, stop by to thank the landowner for his generosity. Offer to share the game you bag.
After the season ends, write a note expressing your appreciation for the opportunity to hunt. You may also find out what the landowner and his/her family enjoys eating or drinking and drop by later with a gift.
Leasing of land by the hunter from the landowner is becoming more popular in Kansas. Such agreements allow hunters a guaranteed hunting site. It also provides the landowner income to recoup some of the investment he needs to leave habitat suitable for wildlife to survive and prosper. If you enter into such a lease, make sure it is written and includes all provisions both parties deem necessary. This should include a clause for the landowner and his or her family to hunt on the land.
Remember that the hunter and landowner should always discuss the terms of the hunt before hunting begins. This is extremely important. And hunters, never forget you are a guest and it is a privilege to hunt on the owner's land.
John Schlageck is a leading commentator on agriculture and rural Kansas. Born and raised on a diversified farm in northwestern Kansas, his writing reflects a lifetime of experience, knowledge and passion.
The promise of America is a dream.
It is not the promise of an easy life, material wealth, or even a white picket fence.
Instead, the promise is one of freedom. It is the promise of a country where citizens are free to create their own future, free to pursue their own success, free to build their own life. Fundamental to this dream is that government remains small and limited, giving maximum freedom to the individual—because the great potential of America lies not in her government, but in her people.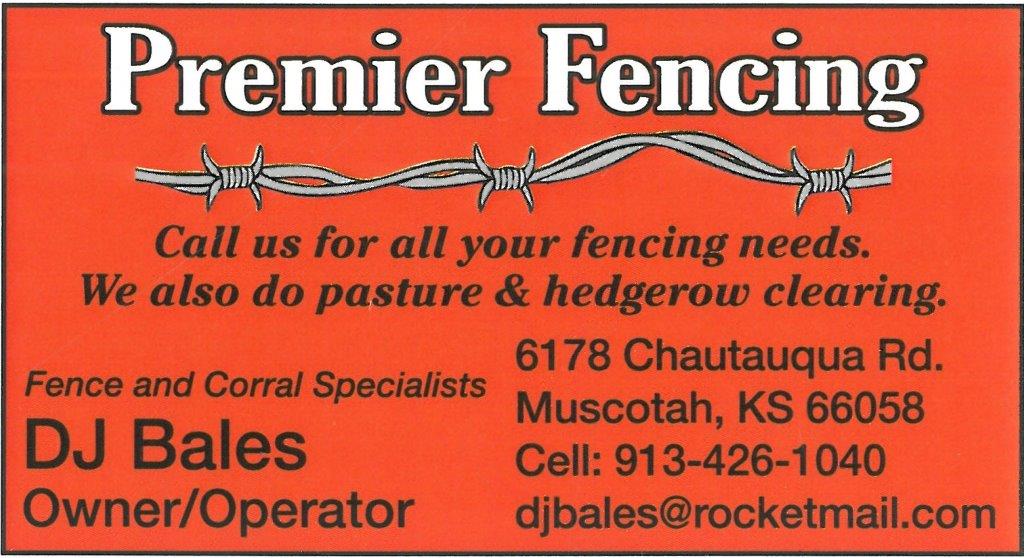 As Governor of Kansas, I have worked to pass laws that recognize and respect the capacity of our citizens. Trusting that Kansans should keep more of their hard-earned money, we cut taxes for everyone that paid state income tax, enabling families to keep more of their wages, investing or spending as they see fit. We also completely lifted the income tax burden for nearly 400,000 of the poorest Kansans, giving the struggling amongst us relief and allowing them an opportunity to regain their economic footing. The last piece focused on job creators, bringing the small business income tax rate to zero on these job-creators that employ nearly 70% of the Kansas workforce.
The principles put into practice brought success; greater economic freedom for Kansans allowed for greater creativity and innovation. Last year alone, a record setting 17,298 new businesses opened in our state. That figure represents thousands of Kansans now serving their communities with unique faculties and talents, in addition to the individuals they hire to join them in that mission. 2015 marks the fifth consecutive record setting year for new businesses in Kansas, this despite a national decline in new start-ups. Median household income grew by 2.6 percent in Kansas last year, giving Kansans more money to spend on their families, their businesses, or whatever they choose.
With this greater economic prosperity, Kansans are now able to build a stronger, brighter future for themselves, their community, and future generations yet to come.
A more free country with limited government and lower taxes means greater economic opportunity for more people. But most of all, the promise of America requires a belief in human potential. The capacity to dream, innovate, and prosper lies in every person. The imprint of each life bears unique talents and gifts. Economic freedom provides the space to realize that human dignity, through work, innovation, and creativity.
OBITUARIES
Darlene L. Cattrell, 75, of Nortonville, KS passed away Saturday, October 15, 2016 at Stormont Vail Hospital in Topeka, KS. She was born October 26, 1940 in St. Joseph, MO, the daughter of Frank and Emeline (McCloskey) Ingels.
Darlene graduated from Netawaka High School in 1958. In 1962, she moved to Nortonville. She was a cook and later cook supervisor for 35 years at ACCHS schools retiring in 2002. Darlene also worked for five years at Bromley Quarry as an office specialist.
She was a member of the Effingham Union Church, Nites Circle at the church and 16-75ers Square Dance Club. Darlene was a 4-H Leader for over 20 years at Prairie View.
Darlene married Kenneth Cattrell on April 25, 1959 in Whiting, KS. He survives of the home. Other survivors include a son, Gary (Theresa) Cattrell of Nortonville, KS; a daughter, Kathy Cattrell (Steve Lee) of Atchison, KS; a sister, Joyce (Keith) Parrett of Holton, KS; two sisters-in-law, Elsie Ingels of Topeka, KS and Mary Beth Day of Glenwood, IA; four grandchildren, Jason Cattrell, Randy Cattrell (Alicia), Ashley Henning (Justin) and Joey Cattrell (Alicia) and seven great-grandchildren, Ryan, Peyton, Emily, Riley, Jakob, Hannah and Baylee.
She was preceded in death by her parents and two brothers, Marvin and Kenny Ingels.
Funeral Services will be 10:30 a.m. Wednesday, October 19, 2016 at the Mercer Funeral Home in Holton. Burial will follow in the Netawaka Cemetery. Family will greet friends from 5:30 – 7:00 p.m. Tuesday evening at the Effingham Union Church Ed Building in Effingham. Memorials may be given to the American Diabetes Assoc., American Heart Assoc. or American Cancer Society c/o Mercer Funeral Home, P.O. Box 270, Holton, KS 66436. To leave a special message for the family, please visit www.mercerfuneralhomes.com.
GOVERNMENTAL NEWS
Unapproved Minutes of the Tuesday, October 11 Meeting of the Atchison County Commission
Pursuant to the law, the board met in regular session at 1:00 pm on the 1st floor of the courthouse with Chairman Bill Pohl calling the meeting to order, along with Commissioners Eric Noll, Jeff Schuele and Pat Henderson, County Counselor, were present along with Deputy County Clerk Linda Chalfant recording the minutes.
Board recited the pledge of allegiance before the meeting.
Committee reports: Chairman Pohl has a meeting with the Juvenile Corrections committee Thursday the 13th.
County Counselor reports: The Arbitration with AT&T has been filed. AT&T has 21 days to file a response. Pat Henderson is also working on the questions and answers on the Emergency Medical Service.
On November 1st Chairman Pohl said there will be a Webinar at 10:00am for 1 ½ hours on the Open Records Act. We need to notify the department heads so they can attend.
1:05pm The Atchison County F.C.E. Council appeared before board to have the Proclamation declaring October 9 to the15th as Family and Community Education week signed. Evelyn Lorenz read the proclamation to the board. Others present were, Carol Pennington, Carol Lintner, Mary Lou Bowen, Virginia Foley, Sally Banks and Diane Nielson. Commissioner Schuele made a motion to sign the proclamation, Commissioner Noll, seconded, Chairman Pohl called for a vote, all voted aye, motion carried, 3-0.
The board reviewed the minutes of October 4th, with corrections to be made on page 1, last paragraph, line 1, delete corner from Kane property, Brush east side, line 4 there should a period at the end of sentence, Mr. Hanf said rough can't get his truck and hauler in now. Change sentence #5 and carries over to sentence #6, Mr. Hanf Sr, who lives at 5240 Sherman Rd, Walnut Township went in and put tubes in at 254th and Sherman Rd, it is a mess. Commissioner Schuele wanted to know if we have a policy when townships do work that effect county roads.
Page 2, paragraph 6, first line adding: Commissioner Schuele asked about making it mandatory for everyone to have 911 address signs for higher visibility and quicker response times.
Paragraph 10 on page 2, Sheila Bilderback, County Treasurer appeared before the board to discuss the significate deficiency in the 2015 audit having a balance of $23,412.79 on the books since Sheila Bilderback became Treasurer, at least seven years. Sheila has talked with Melanie Tuttle, Atchison Co. Auditor on the matter, they thought it was from the time the former treasurer went from manual check writing to the computerized system. Sheila emailed Melanie Tuttle concerning the difference of what she had and what was in the auditor letter. Melanie shows as of 12/31 the unreconciled balance of $21,626.00 items related to timing but it was up to her on the actual amount that needed to be adjusted. Commissioner Noll made the motion to authorize the County Treasurer to adjust the bank reconciliation in the amount of $23,412.79 per 2015 audit report to reconcile the County ledger to the bank cash account, Commissioner Schuele, second with Chairman Pohl calling for a vote, all voted aye, motion carried 3-0. Commissioner Noll made the motion to approve the minutes for October 4th, with corrections to be made, Commissioner Schuele, second with Chairman Pohl calling for a vote, all voted aye, motion carried 3-0.
The board discussed having a City/County joint meeting but after the KAC meeting in November either the 22nd or the 29th no date was set at this time.
Chairman Pohl is wanting to take a tour of some county roads in the future.
Commissioner Noll brought up changing the meeting date from Tuesday, November 15th to Monday, November 14th because of the KAC meeting.
Melissa Crane appeared before the board to give an update on her office and future classed she will be attending, also that the transfer and certification of personal property appraisal roll to the County Clerk was done on the 10th of October 2016.
Bills were presented to be signed
P.O.s for Kim Pruett were signed by the board.
Commissioner Schuele made a motion to adjourn at 2:15pm with Chairman Pohl second and Chairman Pohl calling for a vote all voted aye, motion carried 3-0
Attest: Linda Chalfant, Deputy Co. Clerk
AG Derek Schmidt marks Gang Awareness Week with new gang prevention resources
TOPEKA – (October 10, 2016) – Kansas Attorney General Derek Schmidt today marked the beginning of Gang Awareness Week in Kansas by updating and expanding educational resources to help parents and educators prevent youth from joining gangs.
The Gang Free Kansas partners have updated and distributed toolkits for school administrators, teachers, parents and students. The toolkits provide information, discussion topics, warning signs and other resources to help prevent gang involvement. First made available on a limited basis last year, the toolkits are now more broadly available, including versions in both English and Spanish. The effort is targeted toward helping the Kansas education community become more aware of gang prevention strategies and resources available. As part of this initiative, law enforcement experts are available to provide education and awareness training to schools, community groups and the general public.
Gov. Sam Brownback has issued a proclamation declaring October 10-14 as Gang Awareness Week.
"Parents, educators, young people and community members all play a role in preventing youth from joining gangs and reporting gang activity to law enforcement," Schmidt said. "The Gang Free Kansas partners have been leading the way in making these materials available for Kansas educators and continue to update them with new information on how to prevent gang involvement."
Gang Free Kansas is an educational initiative led by the attorney general's office and developed in cooperation with law enforcement throughout the state. It is based on the Gang Free Wichita program led by the Wichita Crime Commission. The program includes educational materials for local law enforcement officials to use in presentations to community groups and a website for the public to learn more about how to spot and report gang activity. Kansans can learn more about the Gang Free Kansas initiative by visiting the website at www.ag.ks.gov/GangFreeKansas. Copies of the toolkit and information for educators interested in a law enforcement presentation to students also is available at the website.
Rep. Lynn Jenkins Weekly Update:
Visiting the Valley Falls Rotary Club
On Thursday, I had the opportunity to speak with the folks at the Valley Falls Rotary Club. It was great to give them an update about what is going on in Washington and hear about the issues they face as a rural community.
Thank a Farmer for National Farmer's Day
On October 12th, I celebrated National Farmer's Day! Thank you to all our Kansas farmers who work long, hard hours to put food on our tables. Growing up on a dairy farm, I know first-hand the difficulties Kansas farmers encounter. We appreciate our farmers for all that they do.
Happy 241st Birthday to the U.S. Navy!
This week, the U.S. Navy celebrated its 241st birthday! From 1775 to 2016, our Navy has ensured continued American freedom and prosperity. Thank you to all the courageous U.S. Navy Sailors for being bold, tough, and ready. We honor you!
Honoring World Mental Health Day
Living with mental illness is never easy. On World Mental Health Day, it is important to talk about mental health issues, break the stigma, and continue to work towards better mental health care for all. My bill, Mental Health First Aid Act will do just that by providing community leaders first aid training to best meet the needs of those affected by mental illness. To the over 40 million Americans living with mental illness, we stand with you.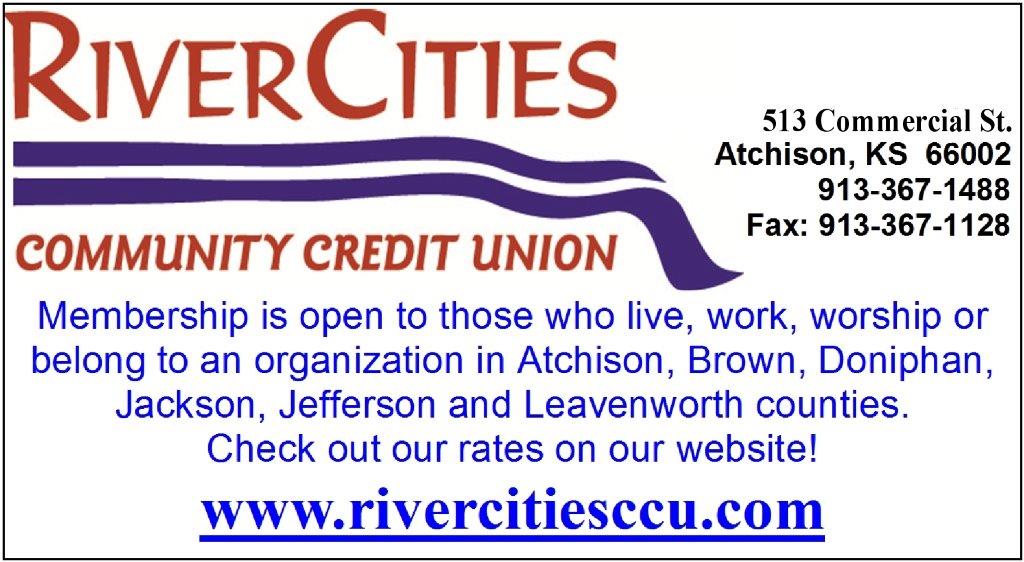 President Obama Accepting Foreign Gifts
This week, the Wall Street Journal published a list of expensive foreign gifts accepted by the Obama administration. The administration's cited reason for accepting these gifts? Refusing the presents would cause the offering government too much 'embarrassment'.
Accepting gifts from hostile nations such as Iran and Cuba can set a dangerous precedent, which is far more important than any embarrassment that refusal of the gift might cause.
AG Derek Schmidt releases report on Colorado marijuana in Kansas
TOPEKA – (October 10, 2016) – The Kansas attorney general's office today published a new report that shows marijuana from Colorado has permeated nearly all parts of Kansas, Attorney General Derek Schmidt said.
The report also shows that Colorado's decision to "legalize" marijuana has resulted in a sharp increase in the availability of marijuana-laced "edibles" in Kansas, a phenomenon rarely encountered here before the Colorado experiment.
Since Colorado changed its state law to allow recreational as well as medical use of marijuana, persistent anecdotal reports from law enforcement agencies in Kansas had suggested Colorado marijuana was readily flowing into Kansas despite assurances that federal authorities would exercise their authority to prevent Colorado marijuana from flowing into nearby states where it remains illegal. But solid data about the extent of the problem was unavailable.
In December 2015, Schmidt exercised his authority under Kansas law to gather information from local law enforcement officials and began surveying all county and district attorneys, sheriffs and police departments in the state about their specific experiences with marijuana coming from Colorado. The information provided by 320 responding law enforcement agencies and 70 prosecutors' offices is compiled in the report released today.
"This report provides the first data-based snapshot of the specific effects Colorado's experiment in 'legalization' is having in Kansas," Schmidt said. "I hope this information will serve to better inform policy discussions and debates. Whatever one's views on the merits of Colorado's choice to 'legalize' and on the federal government's decision to look the other way despite the commands of federal law, it is clear that decisions made in Colorado and Washington, D.C., are having a significant effect in Kansas."
The report summarizes its findings as follows:
The survey responses demonstrate that Colorado marijuana is prevalent in Kansas. While some jurisdictions reported an increase in overall levels of marijuana crimes, the major effect of Colorado marijuana 'legalization' appears to be that high grade marijuana from Colorado has to a large extent replaced lower grade marijuana from Mexico and home grown marijuana. Numerous jurisdictions also reported a significant rise in the availability of marijuana edibles and other marijuana products, such as waxes and oils, originating from Colorado.
A copy of the report is available on the attorney general's website at www.ag.ks.gov/survey-results. That site also links to the raw information collected from the responding law enforcement agencies and prosecutors.
More than $1 million to be returned to Kansans by bankrupt retailer that targeted military families
USA Discounters previously operated store near Fort Riley
TOPEKA – (October 13, 2016) – Kansas consumers will receive more than $1 million in loan write-offs and account credits under a settlement reached last week with a company that targeted sales of jewelry and other items to military families, Kansas Attorney General Derek Schmidt announced today.
USA Discounters, which also did business as USA Living and Fletcher's Jewelers, sold consumer products, including furniture, appliances, televisions, computers, smart phones, jewelry and other consumer goods principally on credit. USA Discounters typically marketed to members of the military and veterans, advertising that military, veterans and government employees would never be denied credit for goods purchased from the retailer.
Schmidt and the attorneys general of 49 other states recently reached a settlement with the company to resolve allegations that it engaged in unfair, abusive, false and deceptive acts and practices. These allegations include that, in collecting on consumer debts, USA Discounters engaged in abusive tactics, constantly contacted service members' chains-of-command and caused some service members to lose security clearances and face demotions. The states also alleged that USA Discounters filed its collection lawsuits in Virginia jurisdictions, no matter the service member's location, deployment status or residence. This made it difficult or impossible for service members or their families to travel to another state to represent themselves in court in these collection proceedings.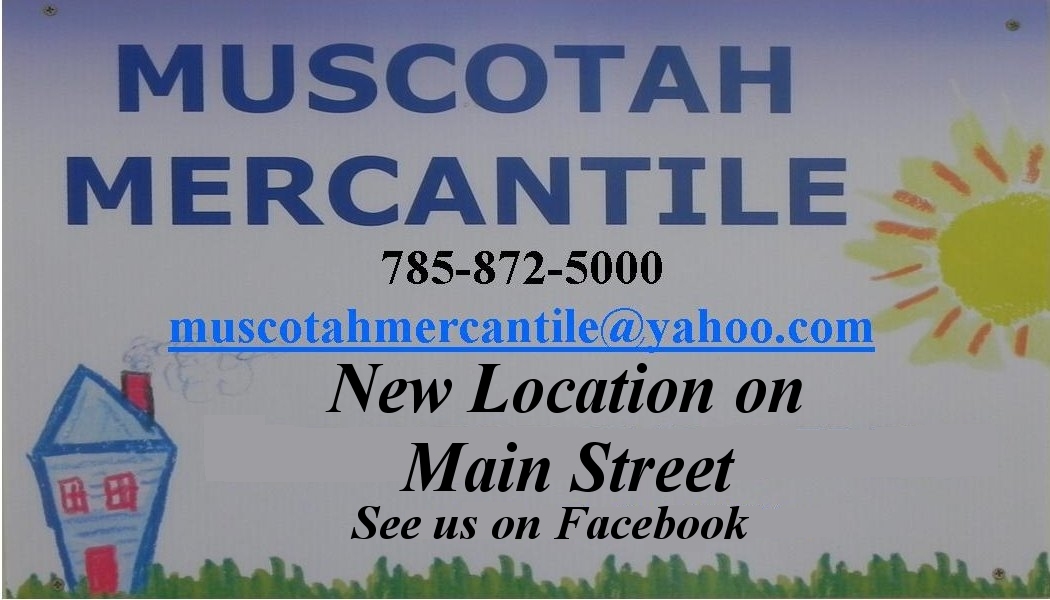 In addition, the states alleged USA Discounters sold overpriced household goods at high interest rates, often using the military allotment system to guarantee payment. These unlawful business practices, the states claim, were secured through misrepresentations and omissions in advertising, during the loan's origination, and during the collection process.
Virginia-based USA Discounters closed its stores in the summer of 2015, including a store in Junction City near Fort Riley. It later declared bankruptcy, and the states' settlement agreement has been filed as part of the bankruptcy proceedings.
"The high stress and burden placed on military families are not an invitation for businesses to engage in deceptive practices," Schmidt said. "Our Kansas consumer protection laws include special protections for military families and veterans, and this settlement will return money to those families who did business with this company."
USA Discounters agreed to provide relief to certain former and current customers. The total estimated value to consumers for these restitution measures to Kansas consumers is more than $1 million, primarily benefiting active and veteran service members. Namely, USA Discounters agreed to:
Write off all accounts with balances for customers whose last contract was dated June 1, 2012, or earlier, and correct the negative comment from the company on those consumers' credit reports;
Apply a $100 credit to all accounts whose contracts were dated after June 1, 2012, which were not discharged in bankruptcy, and correct the negative comment from the company on those consumers' credit reports;
Write off all judgments not obtained in the correct state, and correct the negative comment from the company on those consumers' credit reports; and
Credit all judgments that were obtained in the correct state against members of the military with a credit equal to 50 percent of the original judgment amount.
Affected consumers will be contacted regarding their eligibility for restitution. Consumers who believe they are eligible may also contact the attorney general's Consumer Protection Division at (800) 432-2310 or online at www.InYourCornerKansas.org.
Moran Introduces Legislation to Restrict Use of Post Office "Emergency Closures"
Bill Would Prohibit U.S. Postal Service From Permanently Closing Post Offices Without Community Notice or Appeal Process
MANHATTAN, Kan. – Post offices in Kansas and across the country would be protected from indefinite "emergency closure" under new bipartisan legislation introduced by U.S. Senators Jerry Moran (R-Kan.) and Claire McCaskill (D-Mo.). The bill (S. 3452) would prevent the U.S. Postal Service from using its emergency suspension process – meant to be temporary – to indefinitely close post offices without notice to the community, opportunity to appeal, or a timeframe for either reopening or permanently closing the facility.
"The U.S. Postal Service plays an important role in the American economy, and the opening or closing of a post office can make a big difference to small towns and rural communities," Sen. Moran said. "This commonsense, bipartisan legislation will help to make certain the postal service remains transparent and accountable, and maintains a dependable presence in communities across our country."
Since 2011, 650 postal facilities across the country were "temporarily" closed under emergency suspension. Of those closures, 511 remain closed today, and the Postal Service has not told those communities if – or when – those post offices might reopen. Since 2011, there have been 14 such suspensions in Kansas – 10 due to staffing issues, three for expired or canceled leases and one due to safety and health concerns.
"This bipartisan legislation improves the transparency and accountability of the postal services provided throughout the country, but particularly to rural America," said National Association of Postmasters President Anthony D. Leonardi. "Many times, Postmasters, workers and communities have been surprised by abrupt and unexpected post office suspensions with little notice and no timetable for their reopening, if they reopen at all. That's why Senators McCaskill and Moran's Postal Closure Accountability Act is critical—it would help end these unexpected closures, and ensure that communities are informed about the status of their community post offices."
MISCELLANEOUS PRESS RELEASES
Duck Hunters and Private Landowners Appreciate Workshop on Wetland Management
Pleasanton, Kansas - The Marais des Cygnes National Wildlife Refuge hosted a wetland workshop for landowners, producers and wetland managers on October 1st, 2016. The event was organized by the Kansas Alliance for Wetlands and Streams with support from The Nature Conservancy, Ducks Unlimited, WESTAR Energy, Star Seed Company, Natural Resource Conservation Service, U.S. Fish and Wildlife Service, Kansas Department of Wildlife, Parks and Tourism and Missouri Department of Conservation.
"I really appreciated this focused day on waterfowl habitat," said Brad Bradley, a landowner who attended the workshop. "It was a brilliant idea to involve surrounding local private landowners in the conservation efforts for waterfowl, and the agencies and biologists cooperated very well to pull off such an informative and useful workshop." Bradley continued. "There are many more acres of waterfowl habitat in private hands than in the state and federal waterfowl refuges. I learned things I could put to immediate use. Within two days of the seminar, I had re-worked one of my waterfowl levees in accordance with what I had learned, to revitalize it. I have plans to double the number of levees I have on my property. I have a much better understanding of why marshes work and how to make marshes work."
Speakers and instructors at the workshop provided information on how holistic wetland management benefits many wildlife species, improves watershed function, and ultimately attracts plentiful waterfowl for duck hunting. "Economics, recreation and ecological benefits are all part of the conversation," commented Bob Culbertson with the Kansas Alliance for Wetlands and Streams. "Landowners are already asking for similar workshops that include more details, or look at other wildlife resources such as turkey and deer."
The workshop started at 9am with a classroom session at the Marais des Cygnes National Wildlife Refuge. The afternoon session of the workshop included four stops on a field tour. Three of the stops were on the Marais des Cygnes wildlife area and the final stop was at Patterson Duck Club. The sites sampled moist soil management to promote waterfowl and wetland habitat, and a green tree wetland, a type of bottomland hardwood forest which depends on seasonal flooding to survive. Various equipment and implements were also shown to demonstrate management options and techniques.
Sixty-Five people attended the workshop. "We'd like to extend our gratitude to the supporters and sponsors of this event," said Culbertson. "Being able to provide this workshop at no cost to landowners was paramount in making it available to everyone who wanted to attend."
Agriculture Workforce Survey Results Complete
MANHATTAN, Kan. — A lack of a skilled agricultural workforce is a top inhibitor of growth and expansion for many Kansas agriculture businesses. To help support growth in agriculture, the Kansas Department of Agriculture seeks to help the industry better understand the workforce needs among agricultural employers in the state. In an effort to link the supply of human capital to the needs of Kansas agribusiness enterprises, KDA conducted the first Kansas Agriculture Workforce Needs Assessment Survey in 2016, assisted by the Agricultural Land Use Survey Center at Kansas State University.
The survey was constructed to gather information about the agriculture industry's current and future workforce needs and the types of skills required to support economic growth in the state. A total of 250 responses from farmers, ranchers and agricultural businesses were received from across the state and region, representing almost 12,000 employees. In total, the agriculture, food and food processing sectors employ more than 234,000 Kansans, or 12.4 percent of the Kansas workforce.
"We are committed to growing agriculture in Kansas, and that depends on a reliable and thriving workforce," said Secretary of Agriculture Jackie McClaskey. "We know that means developing and recruiting skilled, talented workers to fill critical roles across the Kansas agriculture industry."
The survey indicated that a number of vacancies exist in the agricultural industry, including a significant number which are considered entry-level positions, requiring no advanced degree (e.g. carpenter, elevator worker). Over half of the current job openings are in the fields of agriculture mechanics, agriculture business and animal science. Employers indicated that basic skills such as written communication and applied mathematics are lacking in applicants, along with "soft" skills such as motivation, time management and dependability and "hard" skills such as critical/analytical thinking and basic communication/writing.
The findings will be used along with action items developed at the Kansas Summit on Agricultural Growth in August to help direct KDA's vision in serving the farmers, ranchers and agribusinesses of Kansas. By working with secondary schools and postsecondary educational institutions, the agriculture industry can develop beneficial partnerships that will help schools teach the skills and content needed by employers and will help the industry gain access to trained applicants.
To view the survey reports go to: agriculture.ks.gov/workforce. For more information, please contact Russell Plaschka, KDA workforce development specialist, at 785-564-7466 or Russell.Plaschka@ks.gov.
KDA Welcomes American Royal BBQ to Kansas
MANHATTAN, Kan. — The American Royal Association's World Series of Barbeque is a longstanding tradition in Kansas City, Mo., but in 2016 the event will take place in Kansas for the first time in its history. The Kansas Department of Agriculture is proud to welcome the annual barbeque competition to the state, and encourages Kansans to attend this unique event.
"We are thrilled to host our World Series of Barbeque for the first time in Kansas," said Lynn Parman, President and CEO of the American Royal Association. "We are expecting 600 teams from around the world and 50,000 people to attend this exciting weekend at the Kansas Speedway."
The 37th annual American Royal barbeque presented by Smithfield will be held on Oct. 26-30 on the infield of the Kansas Speedway in Kansas City, Kan. The event is the finale of the competitive barbeque season, and will feature more than 600 teams. The public is encouraged to attend the Friday, Oct. 28, event which features marketplace vendors, BBQ vendors, food, beverages and more from 1:00 p.m. to 11:00 p.m., including entertainment from 7:00 p.m. to 11:00 p.m.
Saturday, Oct. 29, the Cowtown Family Fun Fest is a kid-friendly barbeque festival featuring a variety of activities including inflatables, face painters, a petting zoo, pony rides and stage entertainment from 11:00 a.m. to 3:00 p.m.
The American Royal's World Series of Barbeque is organized and hosted by the American Royal Association, a not-for-profit corporation that has been a Kansas City tradition since 1899. The competition is just one of many events and activities put on by the Royal during its fall season that helps support its mission of championing agriculture excellence while providing scholarships and education opportunities.
Information about the American Royal BBQ, including how to purchase tickets for both events, as well as other special events, can be found at americanroyal.com/bbq.
FHSU students visit Haskell Indian Pow Wow
HAYS, Kan. -- More than 40 international and American Fort Hays State University students and two faculty members visited the Haskell Indian Pow Wow in Lawrence earlier this semester as part of a field trip set up by the office of Intercultural Integration.
Students visited the Haskell Indian Art Market, saw a performance by Native American dancers and sampled Native American foods. The Haskell Indian Art Market attracts hundreds of visitors each year. The market provides an economic opportunity for Native American artists as well as encouraging cross-cultural understanding and exchange.
Director of intercultural integration Mehran Shahidi invites FHSU students to attend the next field trip on Saturday, Oct. 29, at the 36th annual Wichita Asian Festival. The festival celebrates the culture and customs of Asia with stage presentations, authentic food and wares from about 15 Asian countries.
The festival features live performances highlighting a variety of elements from Asian culture as well as the Miss Wichita Asian Festival pageant. Vendors will have booths offering authentic art and cuisine. Activities for children and adults will provide an opportunity to learn about Asian customs, clothing and culture. The festival is at the Century II Convention Hall from 5:30 to 10 p.m. Admission is free; a free-will offering is appreciated. Please RSVP by Friday, Oct., 21, to m_shahidi@fhsu.edu or call 785-365-6304.
The goals of the office of Intercultural Integration include helping international students adapt to living in America, especially Hays, as well as introducing international and American students to each other's cultures. Students are also assisted in adapting to the environment in American classrooms while practicing and improving their English language skills. This office provides cultural and settlement support for international students in order to facilitate their integration into the FHSU environment and the Hays community. This office also concentrates on mentoring, advising, guiding and helping international students with different academic, social and behavioral issues while integrating into FHSU's existing culture.
Former FHSU professor to enter hall of fame posthumously
HAYS, Kan. -- Dr. Jim Rucker, a professor at Fort Hays State University for nearly 30 years, is remembered as a professional who cared about his students. Rucker died Oct. 21, 2010, after a battle with cancer at the age of 63, but his memory lives on.
On Saturday, Oct. 15, Rucker will be posthumously inducted into the Business Education National Hall of Fame at the University of Wisconsin-Whitewater in Whitewater, Wis. Rucker's wife, Jeanne, will be in attendance with their son, Jason Rucker, and their daughter, Jill Dilly. They will be joined at the ceremony by Scott Jones, instructor of management at FHSU, who nominated Rucker for the honor.
"He was the epitome of a professional in the way he carried himself and the things he did every day," said Jones, who had known Rucker since 2004.
Jeanne Rucker was happy for her late husband being recognized.
"I thought it was a great honor for Jim," said Jeanne, who moved to Overland Park after retiring from USD 489 to be near her children and grandchildren. "I thought it was pretty neat. The kids did, too."
Rucker first came to FHSU in 1982 to teach in the College of Business. He won numerous awards while at Fort Hays State, including Faculty Member of the Year in 2003-04. He also received a regional Collegiate Business Teacher of the Year Award in 2000 and was the 2003 recipient of the Collegiate Teacher of the Year Award from the National Business Education Association.
"The students really liked him," Jones said. "He had a dry wit, kept them on their toes in terms of his humor."
Rucker battled cancer for more than two years. He was still in the classroom a week before he died.
"He said it was better to be around people than to sit around, think about what was to come," his widow said. "He was positive up until the very end. We were grateful for that."
Jones was excited upon learning Rucker was going to be inducted into the hall of fame.
"I thought it was really cool that it was kind of the last thing I could do for him," Jones said. "He was a great guy."
USDA Issues Safety-Net Payments to Farmers in Response to 2015 Market Downturn
The U.S. Department of Agriculture (USDA) announced that beginning today, many of the 1.7 million farms that enrolled in either the Agriculture Risk Coverage (ARC) or Price Loss Coverage (PLC) programs will receive safety-net payments due to market downturns during the 2015 crop year.
This fall, USDA will be making more than $7 billion in payments under the ARC-County and PLC programs to assist participating producers, which will account for over 10 percent of USDA's projected 2016 net farm income. These payments will help provide reassurance to America's farm families, who are standing strong against low commodity prices compounded by unfavorable growing conditions in many parts of the country.
Nationwide, producers enrolled 96 percent of soybean base acres, 91 percent of corn base acres and 66 percent of wheat base acres in the ARC-County coverage option. Producers enrolled 99 percent of long grain rice and peanut base acres and 94 percent of medium grain rice base acres in the PLC option. Overall, 76 percent of participating farm base acres are enrolled in ARC-County, 23 percent in PLC and one percent in ARC-Individual.
In Kansas, about 101,000 farms are participating in either ARC-County, PLC, or a combination of both. ARC-County payments can vary county to county because average county yields will differ. However, PLC payments are determined nationwide based on the difference between a commodity's market year average price and the USDA-established reference price. This resulted in PLC payment rates per bushel of .09 for corn and .64 for grain sorghum.
For other program information including frequently asked questions, visit www.fsa.usda.gov/arc-plc.
Unlike the old direct payment program, which issued payments during both weak and strong market conditions, the 2014 Farm Bill authorized the ARC-PLC safety net to trigger and provide financial assistance only when decreases in revenues or crop prices, respectively, occur. The ARC and PLC programs primarily allow producers to continue to produce for the market by making payments on a percentage of historical base production, limiting the impact on production decisions.
The Budget Control Act of 2011, passed by Congress, requires USDA to reduce 2015 ARC and PLC payments by 6.8 percent. For more information, producers are encouraged to visit their local Farm Service Agency (FSA) office.
Guaranteed Loan Program Provides Credit Options
FSA guaranteed loans allow lenders to provide agricultural credit to farmers who do not meet the lender's normal underwriting criteria. Farmers and ranchers apply for a guaranteed loan through a lender, and the lender arranges for the guarantee. FSA can guarantee up to 95 percent of the loss of principal and interest on a loan. Guaranteed loans can be used for both farm ownership and operating purposes.
Guaranteed farm ownership loans can be used to purchase farmland, construct or repair buildings, develop farmland to promote soil and water conservation or to refinance debt.
Guaranteed operating loans can be used to purchase livestock, farm equipment, feed, seed, fuel, farm chemicals, insurance and other operating expenses.
FSA can guarantee farm ownership and operating loans up to $1,399,000. Repayment terms vary depending on the type of loan, collateral and the producer's ability to repay the loan. Operating loans are normally repaid within seven years and farm ownership loans are not to exceed 40 years.
November 1 Emergency Assistance Deadline Approaching
Eligible livestock, honeybee, and farm-raised fish producers who experienced losses due to disease, adverse weather or other conditions, such as blizzards and wildfires, not covered by other agricultural disaster assistance programs, have until Nov. 1, 2016, to submit an application and notice of loss under the Emergency Assistance for Livestock, Honeybees and Farm-Raised Fish Program (ELAP).
Eligible livestock losses include grazing losses not covered under the Livestock Forage Disaster Program (LFP), loss of purchased feed and/or mechanically harvested feed due to an eligible adverse weather event, additional cost of transporting water because of an eligible drought and additional cost associated with gathering livestock to treat for cattle tick fever.
Eligible honeybee losses include loss of purchased feed due to an eligible adverse weather event, cost of additional feed purchased above normal quantities due to an eligible adverse weather condition, colony losses in excess of normal mortality due to an eligible weather event or loss condition, including CCD, and hive losses due to eligible adverse weather.
Eligible farm-raised fish losses include death losses in excess of normal mortality and/or loss of purchased feed due to an eligible adverse weather event.
Producers who suffer eligible livestock, honeybee, or farm-raised fish losses from October 1, 2015 to September 30, 2016 must file:
A notice of loss the earlier of 30 calendar days of when the loss is apparent or by November 1, 2016
An application for payment by November 1, 2016
The Farm Bill caps ELAP disaster funding at $20 million per federal fiscal year. The following ELAP Fact Sheets (by topic) are available online:
ELAP for Farm-Raised Fish Fact Sheet
ELAP for Livestock Fact Sheet
ELAP for Honeybees Fact Sheet
Upcoming Acreage Reporting Deadlines
In order to comply with FSA program eligibility requirements, all producers are encouraged to visit their County FSA office to file an accurate crop certification report by the applicable deadline. The following upcoming acreage reporting dates are applicable for 2017 Kansas crops:
November 15 - Apiculture (Honeybees) and PRF (Pasture-Rangeland)/Perennial Forage
December 15 - Fall Seeded Small Grains (Wheat, Oats, Rye, Barley and Triticale)
The following exceptions apply to the above acreage reporting dates:
If the crop has not been planted by the above acreage reporting date, then the acreage must be reported no later than 15 calendar days after planting is completed.
If a producer acquires additional acreage after the above acreage reporting date, then the acreage must be reported no later than 30 calendars days after purchase or acquiring the lease. Appropriate documentation must be provided to the county office.
If a perennial forage crop is reported with the intended use of "cover only," "green manure," "left standing," or "seed," then the acreage must be reported by July 15th.
Noninsured Crop Disaster Assistance Program (NAP) policy holders should note that the acreage reporting date for NAP covered crops is the earlier of the dates listed above or 15 calendar days before grazing or harvesting of the crop begins.
Farmers and ranchers filing crop acreage reports with the Farm Service Agency (FSA) and participating insurance providers approved by the Risk Management Agency (RMA) now can provide the common information from their acreage reports at one office and the information will be electronically shared with the other location. Once filing at one location, data that's important to both FSA and RMA will be securely and electronically shared with the other location avoiding redundant and duplicative reporting, as well as saving farmers and ranchers time.
Farm Storage Facility Loans (FSFL) Can Help Relieve Storage Problems
The FSFL Program provides low-cost financing for producers to build or upgrade on-farm storage handling facilities, and storage and handling trucks. Recent changes to the program will now include loans for storage and handling equipment (portable or permanently affixed, new or used), new or used storage and handling trucks that may be equipped with a variety of mechanical refrigeration systems. Refrigeration systems allow the producer to store, handle, and move eligible commodities from the producer's farm location to market or storage.
Additionally, new FSFL microloans of up to $50,000 (aggregate outstanding balance) with a 5 percent down payment (other provisions apply), have been added. This microloan reduces the application requirement by allowing the producer to self-certify their production needs.
New provisions to the program are available to producers of all eligible commodities. For more details, eligibility, loan terms and interest rates on the FSFL program, please contact your local FSA County Office.
FSA Offers Multiple Commodity Marketing Options
Producers Should Carefully Consider Payment Limitation Rules
The 2014 Farm Bill reauthorized 2014-2018 crop year Marketing Assistance Loans (MALs) and Loan Deficiency Payments (LDPs). MALs and LDPs provide financing and marketing assistance for grain commodities such as wheat, feed grains, soybeans and other oilseeds, pulse crops, rice, peanuts, cotton, wool and honey. The 2014 Farm Bill also included a new payment limitation of $125,000 per individual producer for the total amount of payments received from Loan Deficiency Payments (LDP), Marketing Assistance Loan gains, Price Loss Coverage (PLC) and Agricultural Risk Coverage (ARC) programs. Exempt from the payment limitation are market gains through the new Commodity Certificate Exchange (CCE).
With lower grain prices, producers are being prompted to request marketing assistance daily through LDPs or MALs at county FSA offices across Kansas. However, with these reduced prices also comes the potential for significantly higher 2016 ARC/PLC payment rates, which will be announced and issued for 2016 crops in the fall of 2017. It is very important that producers consider how the new $125,000 payment limitation may affect them when requesting assistance, and carefully weigh the options between LDPs or MALs. To be eligible for either LDP or MAL, producers must retain beneficial interest (title and control) of the grain from the time of planting through the date the producer requests LDP or MAL.
LDPs provide cash payments to producers and rates are determined daily. To maintain LDP eligibility, producers must file Page 1 of FSA Form CCC-633EZ with their FSA county office BEFORE losing beneficial interest in the commodity. To request payment, a producer must file Page 2 of the same form with their county office. The actual payment rate will be determined by either the date the producer chooses to file Page 2, or the date beneficial interest in the commodity was lost, if prior to the date Page 2 was filed. Daily LDP payment rates are determined by the amount the commodity loan rate exceeds the CCC-determined value, which is the lesser of the 30-calendar day Posted County Price (PCP) or the alternative PCP, which is a 5-calendar day rolling average. Both the 30-day and 5-day PCP rates are calculated using a "moving average" over the number of days, using two terminal markets and location differentials for each county. LDP rates are in effect until the next business day, 7:00am EST.
MALs typically provide producers with interim cash flow during times of low market prices and are considered "nonrecourse" because they can be redeemed by delivering the commodity under loan to the government as full payment. The three MAL repayment options are:
principal plus interest (when market price is above the loan rate)—1.50% September interest rate
repayments based on market price when the market price is below principal plus interest, which results in a Marketing Loan Gain
Commodity Certificate Exchange, when the PCP is less than the loan rate, which results in a Certificate Exchange Gain (exempt from the $125,000 payment limitation and AGI rules
Commodity Certificates are available to loan holders having outstanding nonrecourse loans for wheat, soybeans, feed grains, upland cotton, rice, pulse crops (dry peas, lentils, large and small chickpeas), peanuts, wool, and designated minor oilseeds. These certificates can be purchased at the posted county price (or adjusted world price or national posted price) for the quantity of commodity under loan, and must be immediately exchanged for the collateral, satisfying the loan.
Producers should contact their county offices to take advantage of these marketing assistance tools, or find more information at http://www.fsa.usda.gov/programs-and-services/price-support/Index. Daily Posted County Prices and LDP rates can be checked at http://www.fsa.usda.gov/programs-and-services/price-support/ldp-rates/index.
Average Adjusted Gross Income (AGI) Compliance Reviews Underway
The AGI verification and compliance reviews for 2015 and 2016 are conducted on producers who the IRS indicated may have exceeded the adjusted gross income limitations described in [7 CFR 1400.500]. Based on this review, producers will receive determinations of eligibility or ineligibility.
If the producer is determined to have exceeded the average AGI limitation of $900,000, receivables will be established for payments earned directly or indirectly by the producer subject to the $900,000 limitation. The Kansas FSA Office has begun notifying producers selected for review. If you have any questions about the review process or determinations, please contact the Kansas FSA Office at 785-539-3531. Producers who receive initial debt notification letters may only appeal the amount of the debt to their local FSA office. Payment eligibility adverse determinations become administratively final 30 days from the date of the payment eligibility adverse determination letter and can only be reopened if exceptional circumstances exist that prevented the producer from timely filing the appeal.
Report Livestock Losses Within 30 Calendar Days
The Livestock Indemnity Program (LIP) provides assistance to eligible producers for livestock death losses in excess of normal mortality due to adverse weather and attacks by animals reintroduced into the wild by the federal government or protected by federal law. LIP compensates livestock owners and contract growers for livestock death losses in excess of normal mortality due to adverse weather, including losses due to hurricanes, floods, blizzards, wildfires, extreme heat or extreme cold.
For 2016, eligible losses must occur on or after Jan. 1, 2016, and no later than 60 calendar days from the ending date of the applicable adverse weather event or attack. A notice of loss must be filed with FSA within 30 days of when the loss of livestock is apparent. Participants must provide the following supporting documentation to their local FSA office no later than 90 calendar days after the end of the calendar year in which the eligible loss condition occurred.
Proof of death documentation
Copy of growers contracts
Proof of normal mortality documentation
Kansas FSA State Committee has established normal mortality rates for each type and weight range of eligible livestock. For example, Kansas rates for Adult Beef Cow = 1.1% and Non-Adult Beef Cattle (less than 400 pounds) = 2.7%. These established percentages reflect losses that are considered expected or typical under "normal" conditions. Producers who suffer livestock losses in 2016 must file both of the following:
A notice of loss the earlier of 30 calendar days of when the loss was apparent or by January 30, 2017
An application for payment by March 30, 2017.
Additional Information about LIP is available at your local FSA office or online at: www.fsa.usda.gov.
Kansas Rural Center Farm & Food Conference to Feature NCR-SARE Farmer Forum
Topeka, KS – The Kansas Rural Center's 2016 Farm & Food Conference will offer a wealth of information around the theme of transforming our farm and food system to better meet future environmental, economic and social challenges. With three dynamic keynote presentations and over 25 breakout sessions, the conference promises to appeal to a broad spectrum of attendees. The conference will be held at the Four Points Sheraton Hotel in Manhattan, Kansas, on November 18 – 19, 2016. A complete agenda and registration information can be found at http://kansasruralcenter.org/conference-2016.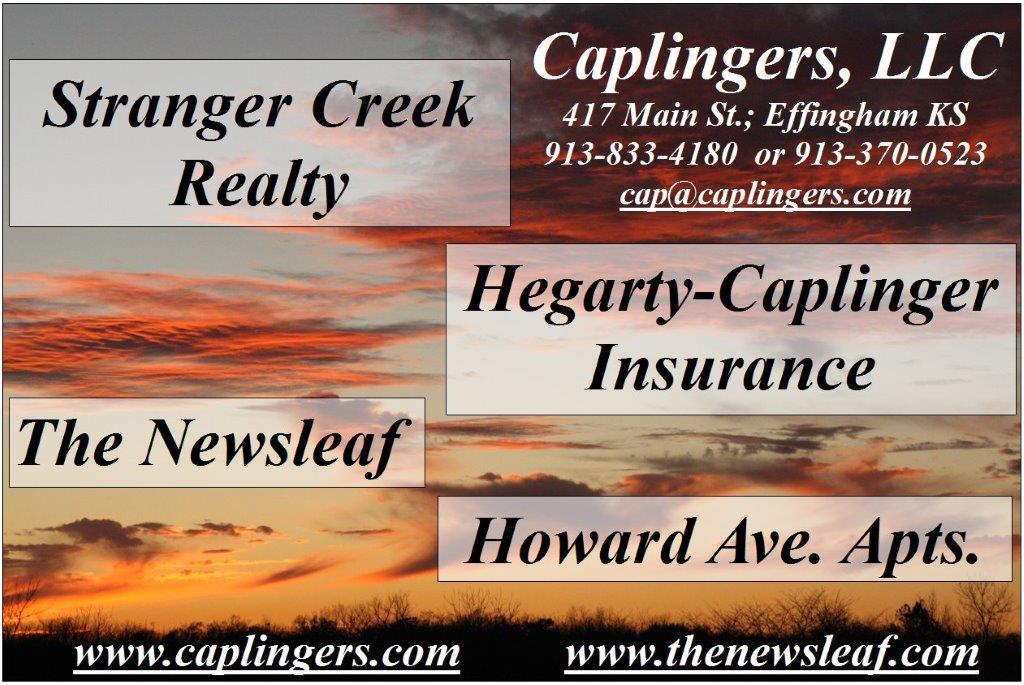 This year's conference includes a track sponsored by North Central Region – Sustainable Agriculture Research & Education (NCR-SARE), titled "The Farmer Forum." This track will highlight SARE-funded farmer research projects, with presentations by eight farmers from across Kansas, Missouri and Nebraska.
The farmers will discuss their research projects which include creating a depository of local honey bee strains from feral hives; the economics of haying/grazing cover crops; economic analysis of cover crops, soil health and livestock; evaluating the roller crimper for cover crop control; mobile processing units for poultry; growing mushrooms with ag byproducts; and reduced tillage. NCR-SARE staff will also offer a workshop on grant writing for farmers who might be interested in applying for a SARE farmer/rancher grant, or other grant proposal.
Other workshops, presentations, and panel discussions will cover a wide range of topics, offering very practical how-to information for farmers and ranchers, community organizing ideas for civic leaders and engaged citizens, and policy analysis, discussion of issues, and inspiring models of paradigm shift around farming and food systems for all who attend.
Topics to be covered include opportunities in organics; pollinator habitat on the farm; specialty crop planning, production and profitability; the state of local foods in Kansas; weathering hard times on the farm; the food safety modernization act; stories of lessons learned and challenges overcome when starting out in farming; adding livestock to small and urban farms; the farm bill; grazing management for all seasons; spray drift impacts and implications; tree and forest management for climate change and biodiversity; farm transitions; food hubs; expanding opportunities for small-scale meat producers in Kansas; soil health and diversity; engaging Kansas policy makers; renewable energy and more.
The conference will feature three keynote speakers who will focus on the importance of pollinators and soil health to diversified farming systems, and the critical role of connections and networks in creating healthy, viable local food systems. Keynote speakers include entomologist and award-winning researcher, Dr. Jonathan Lundgren; author and Stanford University lecturer, Dr. Liz Carlisle; and senior pollinator conservation specialist, Jennifer Hopwood.
Duane Goossen and Heidi Holliday, Kansas Center for Economic Growth, will also provide a special overview of the Kansas economy and the issues and challenges that the State Legislature and citizens of Kansas will face in 2017.
Lunch featuring locally-sourced ingredients will be provided each day, offering conference attendees a hearty, healthy meal and time for networking and visiting exhibitor booths in order to connect with and learn more about the great people and exciting things happening in farming, food production and the environment, in Kansas and beyond.
A social hour with live music and locally-crafted beverages and snacks will immediately follow the final workshop sessions on Friday, November 18. Don't miss this chance to continue the conversations of the day, catch up with old friends or get to know new ones in a relaxed and fun atmosphere.
Cost to attend the conference is $65 per day, or $120 for both days. Registration includes access to all presenters, lunch and snacks both days, and the Friday evening social hour. Student scholarships may be available.
To learn more about becoming a sponsor, registering, or scholarships at this year's conference visit http://kansasruralcenter.org/conference-2016/, or call Natalie Fullerton at 866-579-5469 Extension 701, or email info@kansasruralcenter.org.
The mission of KRC, a non-profit research, education and advocacy organization founded in 1979, is to promote the long-term health of the land and its people through research, education and advocacy that advance an economically viable, ecologically sound, and socially just food and farming system. For more information, visit www.kansasruralcenter.org.
WILDLIFE AND PARKS REPORTS
Youth Invited To Hunt Deer At Jeffrey Energy Center
TOPEKA – Youth 12 and older with little or no deer hunting experience are invited to apply for a special deer hunting opportunity at Jeffrey Energy Center, courtesy of the Westar Energy Green Team. The center is located 7 miles north of St. Marys, and hunts will be held during the firearm deer season, Nov. 30 through Dec. 11, 2016. Applications will be accepted until Friday, Nov. 4 and successful hunters will be notified by November 11. To apply, contact Barb Cornelius at (785) 575-8125.
Successful applicants must be accompanied by an adult mentor. Hunts will be in the early morning or late afternoon. A limited number of slots will be available on a first-come, first-served basis with priority going to those with little or no deer hunting experience. Hunting will be done from blinds, and participants will be led by volunteers, who are experienced hunters. Hunters are encouraged to bring their own rifle, but one can be provided if needed.

Every hunter must have a deer permit valid in Deer Management Unit 9, and hunters 16 and older must also have a hunting license and hunter education certificate.
An orientation session will be conducted on Saturday, Nov. 19, when organizers will instruct youth hunters on general firearm safety, deer biology and assist youth with sighting in rifles.
The Green Team's annual youth deer hunts are designed to encourage youth interested in learning about hunting to give it a try. The hunts provide safe and fun hunting experiences in an area where the odds of success are high due to the abundance of deer.
Trapping and Predator Calling Workshop At Tuttle Creek State Park
MANHATTAN – Anyone who wants to learn about trapping furbearers and calling predators should plan on attending a free workshop at Tuttle Creek State Park on Oct. 29. The class will be held from 1 p.m. to 4 p.m. at the state park office, 5800 A River Pond Rd, in Manhattan. Preregistration is not required to attend.
The class is designed for anyone who wants to learn about trapping and furbearer hunting, regardless of experience or skill level. Instructors will introduce the sport to those new to trapping and calling, as well as provide some brush-up pointers for those with experience.
Kansas is home to 14 furbearer species that may be hunted and trapped during the furbearer season (Nov. 16, 2016-Feb. 15, 2017), including badger, bobcat, gray fox, weasel, mink, muskrat, opossum, raccoon, red fox, striped skunk, and swift fox. Beaver and otter may be trapped (Nov. 16-March 31, 2017). Although coyotes are not classified as furbearers, they may be hunted and trapped year-round.
This class will not qualify participants for a furharvester education certificate, but information provided will be beneficial for those interested in completing a furharvester education class. The Kansas Furharvester Education course can be completed online at ksoutdoors.com/Services/Education/Furharvester.
For more information on this class, contact park manager Todd Lovin at (785) 539-7941.
Council Grove Youth Shotgun And Archery Clinic October 29
COUNCIL GROVE – Youth age 11-16 are invited to a free shotgun and archery shooting and safety clinic on Saturday, October 29 at Council Grove Reservoir. This special event will provide participants with opportunities to enhance their firearm and archery shooting skills in a fun and safe environment under controlled instruction. The clinic will be led by certified firearm, archery, and hunter education instructors and all gear and supplies – including shotguns, shells, bows, arrows, targets, and eye and ear protection ­– will be provided. Participants must preregister for this event before Oct. 21 by calling Brent Konen, Council Grove Wildlife Area manager, at (620) 767-5900. Participants are not required to be hunter education certified, but certification is preferred.
The clinic will begin at noon at the U.S. Army Corps of Engineers (COE) area between Marina Cove and Neosho Park, approximately 0.25 miles west of the COE office at the west end of the dam. Check-in and a free lunch provided by the Flint Hills Chapter of Quail and Upland Wildlife Federation (QUWF), will begin at 12 p.m. Instruction will then begin at 12:30 p.m. and end at approximately 4 p.m.
Door prizes will be awarded, including a youth model 20-gauge pump-action shotgun and a .22 caliber semi-automatic rifle.
This event is part of the Kansas Department of Wildlife, Parks and Tourism's (KDWPT) "Pass It On" Program. Event sponsors include KDWPT, the Kansas Hunter Education program, Archery in The Schools, COE, the Flint Hills QUWF, the Chisholm Trail Chapter of Safari Club International, the Bill Young Foundation, and the Morris County Hunter Education instructors.
Trout Stocking Discontinued at Cedar Bluff Stilling Basin
CEDAR BLUFF RESERVOIR – For more than 40 years, trout have provided winter fishing fun in select Kansas waters, and the Cedar Bluff stilling basin has been a part of that program from the beginning. However, the stilling basin below Cedar Bluff Dam won't be stocked with trout in 2016. Kansas Department of Wildlife, Parks and Tourism Fisheries Division staff considered several factors before making the decision to discontinue stocking trout at the Cedar Bluff location.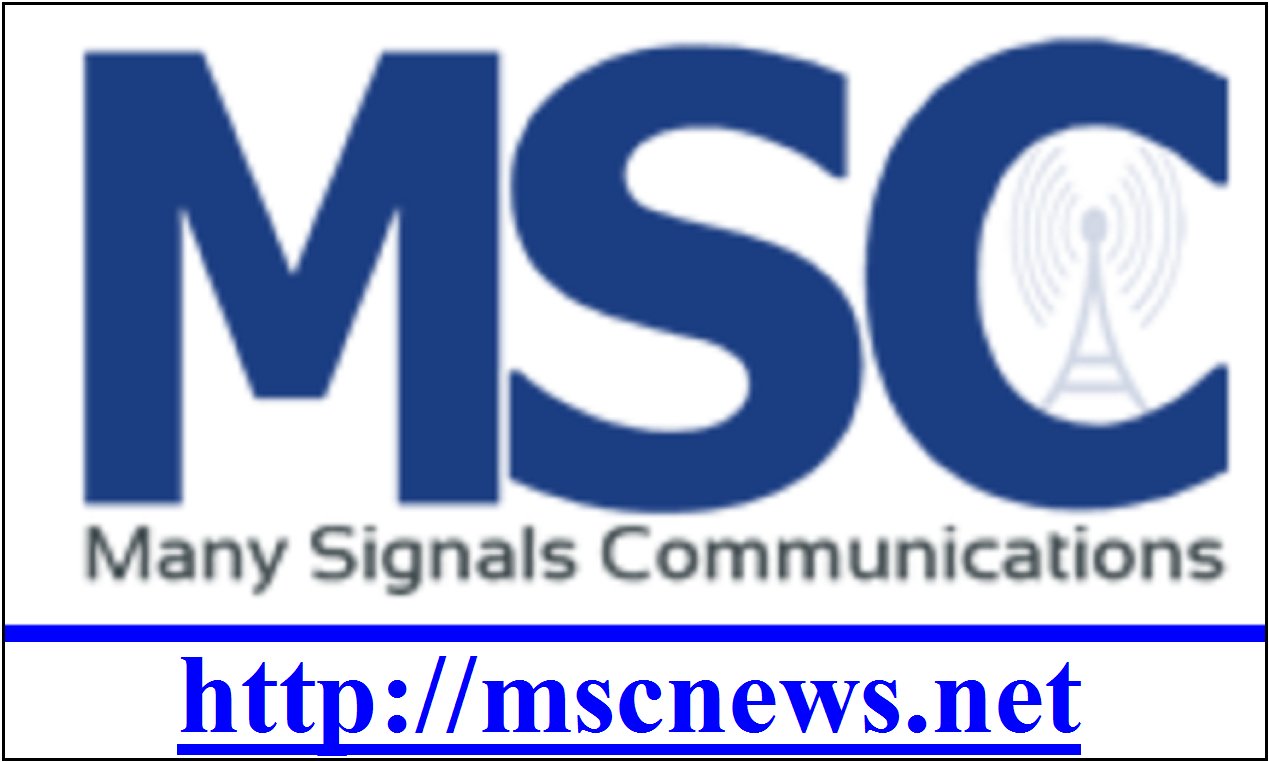 Poor water quality has been a hindrance to trout welfare in the stilling basin for many years. Recently, the problem has become more acute due to lack of flow. Late seasonal turnover, brought about by prolonged warm weather in the fall, delays water quality improvement and limits the basin's ability to provide a suitable environment for trout.
Economics also played a role in this decision. In the last two years, the cost of trout increased from $1.50/lb. to $4.00/lb. Revenues from trout permit sales did not keep pace with this increase, necessitating a statewide reduction in the number of trout stocked.
To maintain acceptable angler catch rates in the face of this reduction, it will be necessary to reallocate trout regionally. Some trout, originally destined for Cedar Bluff, will go to Webster stilling basin, which receives nearly twice as much trout angling pressure as Cedar Bluff.
For more information, contact district fisheries biologist, Dave Spalsbury, at (785) 726-3212, or visit ksoutdoors.com to learn where trout will be stocked this fall. The trout season opens Nov. 1, and more than 30 locations across the state will receive regular stockings until the season ends April 15, 2017.
Anglers 16 and older are required to have a $14.50 Trout Permit, in addition to a Kansas fishing license. The daily creel limit, unless posted otherwise, is five per day. Anglers 15 and younger do not need a trout permit, but they may only keep two trout per day.
HISTORY IS FUN ~ Bob Caplinger
Old news from the 1944 Issues of Effingham New Leaf
HISTORY FROM OBITUARY OF CAROLINE KUEHNHOFF. Mrs. Caroline Kuehnhoff, 62, a resident of Lancaster for many years, widow of the late Henry Kuehnhoff, died suddenly Tuesday morning at the home of Mrs. Anna Baker, 1439 L Street, where she had been residing
"Mrs. Kuehnhoff was born in Atchison county, near Lancaster, July 20, 1882, and was the daughter of Chris and Caroline Kloepper. She was united in marriage on December 24, 1901 to Henry Kuehnoff and they went to housekeeping on the farm northeast of Lancaster where they lived their whole married life and where their only son, John, now resides.
"Henry Kuehnoff died in 1938. For the past two years Mrs. Kuehnoff had made her home in Atchison with Mrs. Baker.
"She is survived by her son, John, and three brothers, Henry Kloepper of Atchison, Will Kloepper of Huron, and Theo. of Nortonville, and by one sister, Mrs. George Fridell, of Atchison."
NEWS ITEMS OF MEN IN THE SERVICE
"Pfc. Wilson S. Hawk was made very happy recently when he received a box of cigars and two very fine, expensive pipes from Milton Hitchner, who is in Greenville, Pa. The two young men have been pals since they were boys."
"Sgt. Harold Yost, of Cummings, was among 1,100 American airmen released from a prison camp near Bucharest when Romania capitulated to the Allies The released prisoners were later evacuated to Italy."
"Joseph Zishka, who is stationed on the Admiralty Islands, wrote to the New Leaf as follows; Things are very quiet around here, and have been for some time. We came here in March. Soon after landing here I was given command of this battery. Just a week ago I was made captain. We are located on a small coral island. The coral is a big advantage since it rains a hundred and fifty inches annually. If it was an earth island, the mud would be bottomless. We are right on the beach on the edge of a cocoanut plantation so any time you care for a cocoanut, just say the word. Bob Hope and his troupe made an appearance here and it was a big thing for the men as there is little in the way of entertainment outside of the movies. Show people seldom get to this part of the Pacific."
"Pvt. Billy Church is stationed at Camp Roberts, Calif. There are three Church brothers in the service."
"Curtis Neill is stationed in France."
"Corp. Albert Hinz, of the marines at Santa Ana, Calif., is spending a leave with his parents, Mr. and Mrs. Gus Hinz."
"Billy Jarvis is in a hospital at Washington, D.C. suffering from Battle Fatigue."
"Carl B. Pyne has been made a 3-c petty officer."
"Sgt. Brutus Sewell, 19, only son of Brutus Sewell of Lancaster, was wounded in action and the pupil of his right eye was scraped by flak. Sgt. Sewell is a graduate of ACCHS."
"Geo Gigstad is home from England. He made 30 missions. George is a nephew of Miss Emma Gigstad."
"Kenneth, son of Mr. and Mrs. Aver Schurman, of Atchison, received a Bronze Medal for bravery in action."
"2nd Lt. Chas McGraw, son-in-law of Rev. and Mrs. Newsom, wrote his wife that he got his first Jerry. He flies a P-47. Their son, Tom Newsom, 2nd Lt., is overseas and his brother Sgt. Newsom has been ordered across."
"The Geo Madden family received a card Saturday from Mrs. Madden's brother, Edward Blocker, who is a prisoner in Germany. It was written June 22. He had just received last year's Christmas package from them. Edward wrote he was unusually well. He has been a prisoner for 15 months."
"A son, Robert John, was born to Mr. and Mrs. Johnnie Clinton at the Horton Hospital, Sunday. Mrs. Clinton was Miss Dorothy Buddenbohm before her marriage. Henry Buddenbohm now has five grandsons. (Ed. Note: We knew this young man as Thumper.)"
"James Page was wounded in action. He was shot in the knee by a sniper. James was removed by plane to a hospital in Rome where the injured limb was placed in a cast."
"Mrs. Bernard Bono (formerly Sally Sewell), of Atchison, formerly of Lancaster, received word that her husband, Lieut. Bono, was wounded in action in France Sept. 13. No details were given. Lieut. Bono enlisted in the engineers corps five years ago. He served as a sergeant in Central America a year. During a movement of troops, in the Caribbean, his ship was torpedoed and sunk. The survivors spent five days and nights in a lifeboat before being rescued. Returning to the states, he attended the Officers Training school at Ft. Benning, Ga., and graduated two years ago. Mr. and Mrs. Bono lived in South Carolina and Massachusetts before he embarked for overseas in March, 1943. Lieut. Bono has since been stationed in Iceland, England, Iceland and France. He has never seen his year old son. Mrs. Bono's brother, Sgt. B. F. Sewell, was recently wounded in combat in Europe and is now in a hospital in England. Mrs. Bono and her brother are graduates of ACCHS."
"Wilson Hawk has been promoted to Corporal. He is a doctor's aide. Corp. Hawk is located in Bougainville."
"Lieut. Geo Gigstad left Monday for Florida for reassignment."
"Arthur Harned, who has been in a hospital in Italy the past three months, is believed to be on his way home. Mrs. Harned was formerly Dorothy Reed.
"Sgt. Cecil Graham was killed in action in Germany. He was with Co. C of the 83rd tank destroyer. Sgt. Graham is a brother of Mrs. Ralph Candreia."
"The Silver Star for gallantry in action has been awarded to Cpl. Geo Dwight Rork, of Muscotah. He is in the South Pacific."
HISTORY FROM THE OBITUARY OF MRS. SINIE CHRISTIE. "Mrs. Sinie Christie, 90, passed away at the home of her daughter, Mrs. Musie Stolsworth, September 19, 1944.
"Sinie Estes was born in Cloud County, Ky., May 27, 1854. When a young girl, she was united in marriage to Robert Christie, at Rushville, Mo. To them were born eight children. Those living are James and Arthur Christie of Effingham; Robert Christie, Portland, Oregon; Mrs. Musie Stolsworth, Monrovia; Mrs. Sam Jones, Kansas City. The family moved to Monrovia 50 years ago.
"Coming to Monrovia in the early days she has not only seen but has helped the development from a virgin countryside to a place of beautiful homes, churches and schools.
"It is a great debt the present generation owes to the rare characters like Mrs. Christie, who are fast slipping from us. Burial will be in the Monrovia cemetery with her grandchildren as pallbearers."
COACH WAYNE McCONNELL LOOKING FORWARD TO 1944 FALL FOOTBALL SEASON. "The Tigers ended up in the cellar last season with five defeats and no victories. He lost 15 lettermen by graduation. He will have five top men returning. They are: Jack Turner, center; Walter Wohletz, guard; Alvin Wehking, tackle; Bud Hulings, quarterback; Dick Banks, tailback. He says: Anyone that beats ACCHS will have to earn the victory and they will know they have been in a football game as we are playing to win every game."
WEDDING OF SHOCKLEY - HEFFELFINGER. "Miss Dorothy Shockley, daughter of Mr. and Mrs. Delbert Shockley of Atchison and Pfc William S. Heffelfinger, son of Mr. and Mrs. W. S. Heffelfinger, of Effingham, were united in marriage at the Camp Creek Evangelical church.
"The bride's sister, Mrs. Sylvester Bein, was the Matron of Honor, and Pfc Loren Signor was the best man.
"The bride and groom are both graduates of ACCHS of 1941. The bride has been employed at the Mangelsdorf's Florists in Atchison. The groom is serving in the army at Camp Roberts, Cal."
CLASSIFIED ADS
DO YOU WANT YOUR ISSUE OF THE NEWSLEAF MAILED TO YOUR HOME OR BUSINESS? SUBSCRIPTIONS ARE NOW AVAILABLE AT THE RATE OF $42.00 FOR 1 YEAR. To subscribe send your check to: The Newsleaf; PO Box 209; Effingham, Ks.
FOR RENT-two bedroom home-411 John St.; Effingham, KS Call 913-886-3671.
Environmental Health Specialist
NEK Environmental Services is seeking an Environmental Health Specialist. Duties involve overseeing county Environmental Health Codes/Regulations including wastewater evaluations, well inspections and well water screening. Degree in a natural science or environmental health is preferred. Salary dependent upon experience/education. Applications available at NEKES, 201 S. Main St., Troy, KS, or at the bottom of the forms section on the website www.nekes.org. Applications taken until position is filled. EOE
Apartments for Rent In Effingham- Apply At: The Atchison Housing Authority 103 S. 7th Street; Atchison KS Atchison Housing Authority is an Equal Housing Opportunity Provider HUD housing assistance. File complaints by calling HUD @ 800-424-8590 (TDD 800-543-8294).
Pancake Luncheon
St. John's Lutheran
Lancaster, KS
Sunday, October 23rd
11:00 – 1:00
Serving pancakes, eggs, sausage, and pie!
"GUESS WHO"
Can you identify the place, persons or year in this photo? Last issue showed Wilma Winchester, at the organ in the Camp Creek Church.
LAST WEEK
Problems with this web site contact cap@thenewsleaf.com Last updated 10-18-2016
<![if !vml]>
<![endif]>