You are our Visitor
The August 15, 2017 Edition
of
The Newsleaf
Vol. 14 Issue 33
BETWEEN THE ISSUES
The Atchison County Fair Pictures can be seen at the Newsleaf Fair photo gallery at: www.thenewsleaf.com/fair.html
St. Ann's 150th Celebration Photo Gallery
What if you could always buy what you need interest-free? What if you could actually keep a percentage of your paycheck? Guess what? You CAN! With Dave Ramsey's class Financial Peace University, you CAN take control of your money. If you're interested in learning more about the class, message me right now—because we're offering it at Atchison United Church just for you starting Tuesday, August 22, 2017, 6:00pm. Free Childcare available. Register at http://fpu.com/1046564
First Lesson Free for everyone. Contact Mike mikews09@att.net or 913-367-5845 AUMC 913-367-1844
FRONT PAGE
THE FAIR IS OVER
Effingham is now relaxing after a beautiful and busy week of hosting the Atchison County Fair. The area was blessed with cooler than usual temps for the fair and the crowds came out in good numbers.
There were many changes this year. For those of you that attend every year, you probably noticed activities occurring at different times. Positive facility improvements were noticeable. A particularly appreciated item was the tent near the food stands that allowed folks a place to eat and to visit while saving their feet. Many comments were heard such as, "Why haven't we done this before?"
In the area of entertainment, the fair crowd showed up in good numbers to watch the now famous "Family Feud" game being played out on the stand each night. The Gigstad family prevailed winning first place. Excellent entertainment followed the game each night. A typical crowd is shown in the banner photo.
The barns were full of animal projects of local 4-Hers. The quality of the exhibits and exhibitors was high as usual. This year the sheep, goats and cattle were shown in an evening time spot while the swine show was still held in the morning. The 4-H and Open Horse shows were combined in the Thursday afternoon spot with the racing events held in the evening as usual. The crowd for all the events was as big as in years past if not better.
Thursday night, the C. E. Sells award was given to Cindy Drimmel longtime member of the fair board and currently serving Secretary of the organization.
The list of accomplishments of the individual 4-Hers will not be listed here. You can see many of them in the photo gallery provided on our web site. As was commented many times during the fair, all the participants were winners and good examples to all youth for demonstrating a good work ethic, enthusiasm and passion for their projects.
A big thank you needs to go out to the fair board, superintendents and volunteers for all the hard work and planning for such a large event. Additionally, our county agents put in endless hours and hard work facilitating the 4-Hers and families. An event, such as the county fair, would not be possible if it were not for the many folks that gave of their time in many small and large ways. Anytime one person drops out, the burden gets transferred to others. Next year let's make the fair even better. Get involved and offer to help in some small way. Our youth learn from that example. Isn't that why there is a fair? To teach and learn?
ALL AROUND US
INVITATION
Head Chef "Miss Martha" will be returning from UMC "Camp on the Boulder," McLeod, Montana, this week. Camp Directors Steve and Sindy Domek are personally driving Martha home! Our family and other friends want to invite each and every one of you to come to a "Country Cook-out" celebration honoring them on Sunday, Aug. 20, after 2:00 PM. To be held at the Effingham City Park under the Shelter House, Effingham, Kansas. Peace be with you! The Roger and Martha Frederick Family and Friends.
ECKERTS ATTEND WEDDING
The Mike and Amy Eckert family traveled to Lubbock, TX for the wedding of Ondra Gargula and Ariel Froeschl. Ondra was a foreign exchange student in the Eckert household in 2010-2011. He is from the Czech Republic.
The wedding took place July 28 at Llano Estacado, a winery near Lubbock.
Bereavement Support Group
Are you grieving the loss of a loved one? Let us help… Ryan VanPeursem, Hospice Chaplain, with NEK Home Health and Hospice can help you learn the healthy ways of working through your grief during our four part Bereavement Support Group.
NEK Home Health and Hospice is offering a Bereavement Support Group Sessions and are Open free to the public beginning Thursday, September 14, 2017 and continuing each Thursday through October 5th. Meetings are from 7:00 to 8:00 p. m. at the
NEK Home Health and Hospice Office located at 116 N 6th St., Hiawatha, KS. Please call to reserve a spot for you and your family/friends by calling 785-742-1966
Marriage Proposal at Horse Show
What better way to surprise your "to be wife" than propose marriage at the Atchison County Fair. Chris Barnhart asked Ashley Chalfant for her hand Thursday at the horse show. She said yes, of course. It was a big surprise to her. Mom and dad were given the heads up on the event. Chris got the best prize of everyone there that day. Congratulations Chris, you are a lucky guy.
MUSCOTAH NEWS ~ Susan Higley
Congratulations to Wanda Small from Muscotah, who was recently named one of the 10 grand prize winners from across the nation for the Henry Ford's Innovation National Teacher Innovator Award. Wanda is a teacher at USD 377 in Effingham. The grand prize winners received a week long "Innovation Immersion Experience" in Dearborn, Michigan recently. The participants were judged on their original and creative approach to teaching, demonstrated resourcefulness and the positive impact they made. Student engagement, learning goals and evidence achieving those goals were also taken into consideration. This is quite an honor for this wonderful teacher.
It's Bingo time. The Cancer Support Group will hold their Saturday afternoon Bingo on August 19th from 2 to 4 at the Muscotah Community Building. Everyone is welcome. Refreshments and prizes will be waiting for you.
The Outreach Annual Senior Citizen Supper will be Saturday, September 9th at 5 p.m. at the community building. This is for local community members 50 years of age and older. If your spouse is 50 and you aren't, don't worry, there will be room for you too. The meal will be furnished, so just come and enjoy the evening.
School starts for many this week and we are wondering where did the summer go. To all the students that will be gathering up all their new items for their first day, Good Luck. Attention all drivers-those school buses will be on the roads and we will need to be extra observant to help make their school days safe.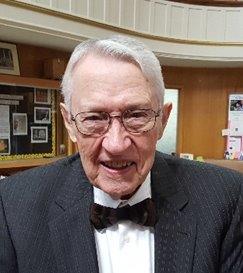 NEW BEGINNINGS ~ Jack Albright
THE ART OF FORGIVENESS
Would it be safe to say that we have the opportunity to practice forgiving someone for a minor or major offense at least once a month? Everyone can profit from a brief review of the word forgive.
The Greek word for forgive is "aphiemi". The word has two parts: "apo" is a preposition that indicates movement or separation away from something. "Hiemi" means to send, to remit, or to cancel. Together they mean to send something away; to remit something; or to cancel something.
In the Lord's Prayer we ask God to forgive (to cancel or remit) our debts, sins, or trespasses. We ask God to send our sins, debts or trespasses away and cancel our wrongdoings as if we had not done them. We want our sins to be wiped from the slate never to be brought against us again.
How often do we hesitate to pray the rest of the prayer…as we forgive those who sin against us? Jesus warns us that human forgiveness is to be strictly analogous to Divine forgiveness: "If you do not forgive others, neither will your Father forgive your trespasses."(Mat 6:1:15)
Here are some excellent quotes that help us consider forgiveness from many perspectives. "There is no love without forgiveness, and there is no forgiveness without love" (Bryant H. McGill). "The weak can never forgive. Forgiveness is the attribute of the strong." (Mahatma Gandhi). "When a deep injury is done us, we never recover until we forgive." (Alan Paton). "Forgiveness does not change the past, but it does enlarge the future." (Paul Boese). "God pardons like a mother, who kisses the offense into everlasting forgiveness." (Henry Ward Beecher).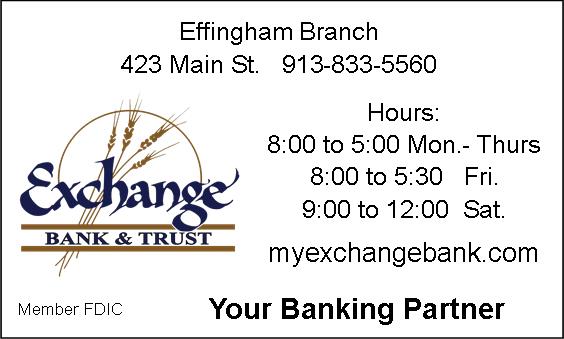 If we consider ourselves to be mature adults who are capable of living a successful life…how did we get to that level of development? Did we live a secluded life cloistered away from any hardships or temptations? Were we exempt from society where we didn't face the hard reality that life is not a rose garden without thorns? Not at all. Successful people may or may not have had advantages that shielded them from poverty or illness or other adversities. Many conquered hardships and fought for every goal they reached.
We have the promise of an eternity in heaven without problems but we should not expect heaven on earth. Gold is not refined while it remains hidden inside a hard rock. It must be crushed and placed in the fire.
God does not isolate his children from the real world. He does not save us from the world…but he definitely saves us while we live in the world.
It is unrealistic to think we will have the absence of offenses in life. Trying hard not to offend anyone, we will likely do or say something that will be offensive. Forgiveness is hardest when someone we love most dearly has offended us. An old song says it well: "You always hurt the one you love. The one you shouldn't hurt at all."
We have been promised that we will have trouble. We can begin each day anticipating problems and ask Jesus to equip us for whatever difficulties we will encounter. The living presence of Jesus is our only guarantee of success. His hand will never let go of our hand. Walking with Jesus assures us that each challenge is a potential victory.
When a trusted loved one hurts us, we often want to hold their feet to the fire as long as possible to punish them. Lewis B. Smedes shares wisdom: "To forgive is to set a prisoner free and discover that the prisoner was you."
FROM PASTOR AL ~ Al Schirmacher
years ago
two men walked
in New York City
one exclaimed
"Hear that robin?"
other disclaimed
"How hear robin
amidst all this noise?"
first man smiled
tossed quarter
when it hit
crowd stopped
"We hear what
we want to hear"
each laboring step
brings less air more disquiet
peace not on mountain
each conversation
more confusing than the last
peace not in people
each circumstance
challenges sense of control
peace not from events
each meditation
breaks down with life's distractions
peace not deep inside
frustrated exclaim
whatever God - hear Him say
now we can begin
"He says, "Be still, and know that I am God; I will be exalted among the nations, I will be exalted in the earth.""
Psalm 46:10 NIV
"The LORD said, "Go out and stand on the mountain in the presence of the LORD, for the LORD is about to pass by." Then a great and powerful wind tore the mountains apart and shattered the rocks before the LORD, but the LORD was not in the wind. After the wind there was an earthquake, but the LORD was not in the earthquake. After the earthquake came a fire, but the LORD was not in the fire. And after the fire came a gentle whisper."
1 Kings 19:11-12 NIV
""Come to me, all you who are weary and burdened, and I will give you rest. Take my yoke upon you and learn from me, for I am gentle and humble in heart, and you will find rest for your souls. For my yoke is easy and my burden is light.""
Matthew 11:28-30 NIV
"Do not be anxious about anything, but in every situation, by prayer and petition, with thanksgiving, present your requests to God. And the peace of God, which transcends all understanding, will guard your hearts and your minds in Christ Jesus."
Philippians 4:6-7 NIV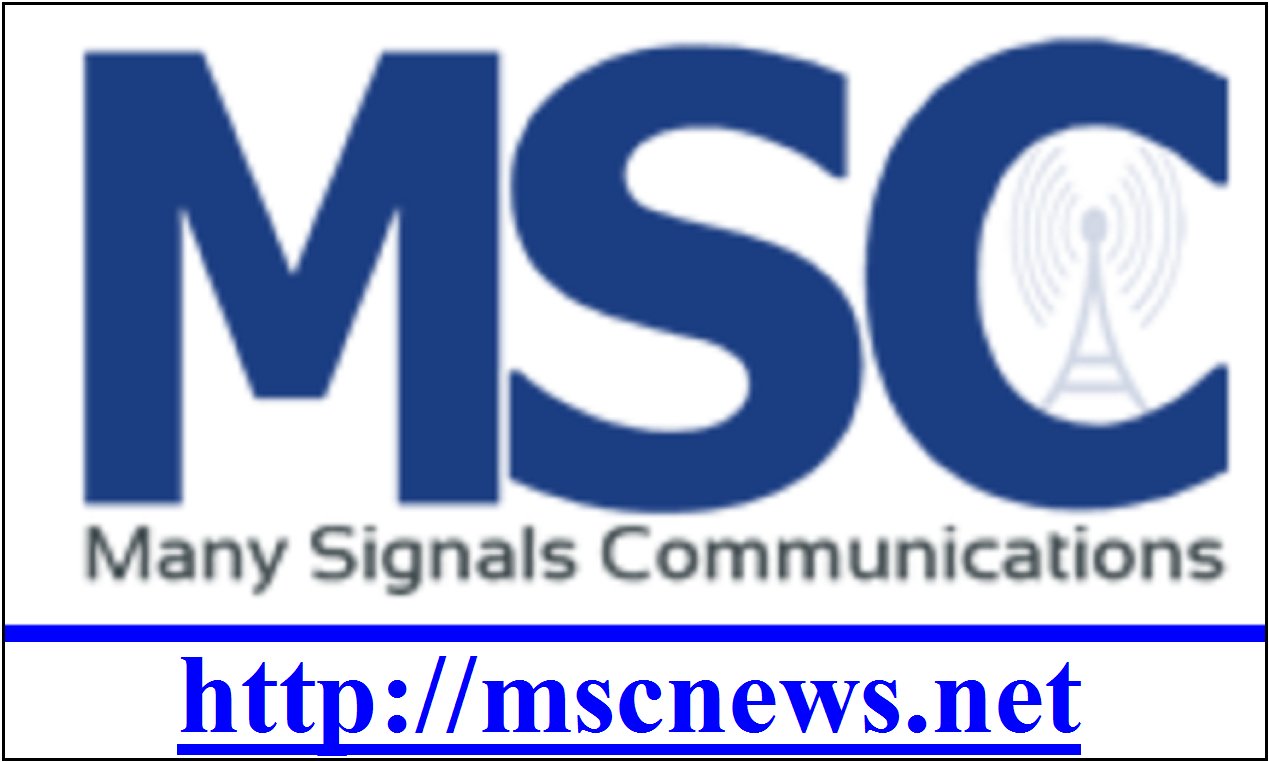 Christian friend,
Good?
"Why do you call me good?" Jesus answered. "No one is good—except God alone."
Mark 10:18 NIV
"The heart is deceitful above all things and beyond cure. Who can understand it?"
Jeremiah 17:9 NIV
"As it is written: "There is no one righteous, not even one;"
Romans 3:10 NIV
I call this a "theological belief."
Evangelical Christians believe in total depravity, that is, not that humanity is as bad as it can be, but that sin has permeated all parts of our nature.
We believe such until we get outside our churches, then we quickly act and think as if people are basically good.
They're not, we're not, I'm not.
But what about all the good that is out there?
The teaching doesn't say everything is evil; rather, that evil permeates our existence. And that our motivations are often suspect.
How does this teaching help? Won't this just contribute to hopelessness and despair?
It need not.
It helps us face others and ourselves honestly. It helps us temper our expectations. It reminds us of the need for forgiveness, grace and mercy extended and received. It reminds us all good comes from God, from the Holy Spirit working in us, through us and out there in the culture.
Let's take our acknowledged belief and make it a working belief.
Christian friends,
Please allow me to surprise you.
If you search the scriptures for the word "nice", you will find...zero occurrences.
You will find kind, gentle, meek, patient and many other gracious, loving words. And "love" itself has 686 references (New International Version).
But not nice.
Don't hear me wrongly. I'm not saying that the concept of nice is intrinsically wrong.
But how we use it can be.
Sometimes we are nice so that others think well of us. Sometimes nice enables us to escape confrontation and resulting pain. Sometimes we are nice to distance ourself from needy people.
Nice can be dangerous.
Let us be as Jesus was - gentle and meek when appropriate - but also confronting, speaking truth when love calls for it.
Nice...well, it's overrated.
God calls to Kansas.
Rural Kansas.
Flat. Wheat. Heat. Dust. Closed community.
Well, the dust was right. And, occasionally, the heat.
(The wind can be something, but didn't think of that.)
But the community!
Small and struggling, to be sure. But the people are great: warm, friendly, accepting.
Not everyone. Not all the time. These are, after all, people, not angels. I'm not a warm fuzzy all the time either.
But Deb and I are blessed. And thankful. And committed.
Thanks, Lord. Thanks, Muscotah.
Friend,
Sunday morning.
You've been invited to church but...
You hesitate.

Why?
Past bad experience? Apprehension about the unknown? Vague sense of discomfort? Someone might say or do something weird?
Or....
You might finally have to deal with that nagging feeling within, that vague sense of guilt, that uncomfortable awareness that things need to be different?
What can you really lose?
It might be good. It might be a step in the right direction. It might be healing. It might bring needed change.
Who knows, you might even experience God.
Give it a shot. It's just one morning.
LETTERS TO THE EDITOR
Livestock Producers Must Connect On A Value's Basis
~ John Schlageck, Kansas Farm Bureau
Today's livestock producers work in a noble profession. Unfortunately, not everyone believes this so people who care for animals must understand how consumers think and feel. Get inside their heads, if you will.
Consumers hold farmers responsible for the humane treatment of farm animals. In recent consumer surveys, people rated animal wellbeing higher than the care and wellbeing of workers in the food system but not as high as food safety.
It is not science, technical capacity or ability that drives trust. Instead, it is whether consumers believe agriculture shares their ethics and values.
Kansas livestock producers spend long hours caring for their cattle, hogs, goats and sheep. Many check on their herds every day. They constantly monitor for health issues. They make sure their livestock are well fed, watered and sheltered during inclement weather.
During calving season, for instance, most cattlemen put their momma cows and new-born calves' wellbeing front and center. You can bet their care and safety is their number one concern.
Telling this story includes showing people what is taking place on our nation's farms and ranches.
The most important job ahead is to communicate in a way that helps people trust what farmers and ranchers say and do. Too often livestock producers take for granted that rural neighbors know and understand who they are and what they do.
Just like their urban cousins, they remain committed to their vocation. They live and breathe animal husbandry – the care and nurturing of their livestock. This charge is always on their minds.
Agriculture can no longer take for granted that those outside our industry know about what we do. Our industry continues to evolve and most of the people in the United States today are not involved in farming and ranching.
Many Americans know little about where their food comes from. They want to believe that what livestock producers are doing is consistent with their values and ethics.
Livestock production or animal agriculture in the most affluent country in the world faces special challenges and opportunities. Among those challenges is that Americans spend such a small percentage of their income on food that they can demand food where they want it, when they want it, in the proportion they want it and produced in a humane way.
Many food stores and food retailers have announced implementation of third-party verification measures to ensure food animals are treated humanely. In some instances, customers will demand third-party verification and if it doesn't exist, the store providing the food may not be credible.
Agriculture can and will win the hearts and minds of consumers.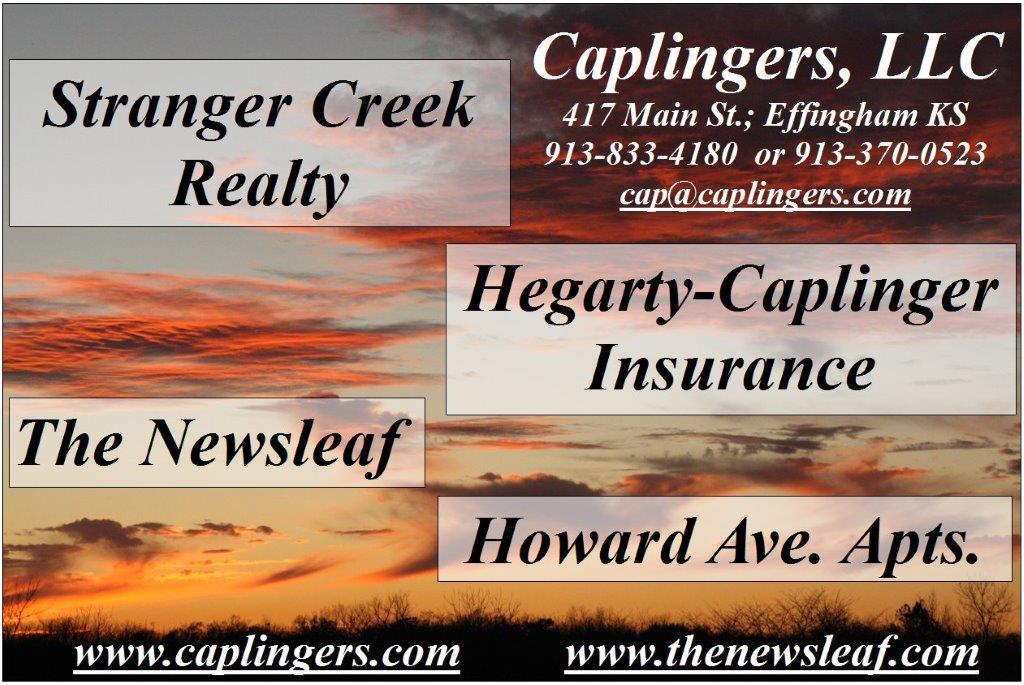 Tell your story. Inform people at every opportunity how hard you work every day to ensure animals are treated fairly and humanely.
John Schlageck is a leading commentator on agriculture and rural Kansas. Born and raised on a diversified farm in northwestern Kansas, his writing reflects a lifetime of experience, knowledge and passion.
OBITUARIES
John Richard (Dick) Lash of Gladstone, MO passed away August 1, 2017 at the North Kansas City Hospital after a long illness of cancer. Memorial services were held Aug. 6th at the White Chapel Funeral Home in Gladstone with Bobbie Jo Hausman officiating. Military Honors followed.
Dick was born to John and Mamie Lash of Savannah, MO on Oct. 13, 1939. He attended schools in Effingham, KS where he grew up. Mr. Lash later enlisted in the Air Force serving in Europe. Upon returning home, he married Shirley Jean Yazel of Muscotah. They had three daughters. They divorced and he later married Micki Loftin of Atchison and they had one daughter. Micki survives of the home.
Dick worked for PSA Airlines in San Diego as an air traffic controller for years. After moving back to Missouri, he and Joe Begley bought and operated a night club outside of Atchison, known as the Tropicana. After selling the night club, he entered into a radiator business with his brother Curt Lash. He worked in this endeavor until his illness.
Additional survivors are his daughters Tamra (Bob) Greek, Phoenix, AZ; Dana (Randy) Ward, Murrieta, CA; Christine (Steve) Quigg, San Diego, CA and Ashley (Joey) Sullivan, Gladstone, MO. There are five grandsons, a granddaughter and four great granddaughters.
He also leaves behind a sister Margery Stifer, Eugene, OR., a brother Curtis Lash, McLouth, a sister Shirley Earp, Horton, and a brother Kenny Lash, Lenexa, many nieces and nephews, and a host of friends.
GOVERNMENTAL NEWS
Unapproved Minutes of the August 8 Meeting of the Atchison Co. Commission
Pursuant to the law, the Atchison County Commission Board met in Regular Session at 1:00 PM on the 1st floor of the courthouse, 423 N 5th St. Atchison, KS. Chairman Eric Noll called the meeting to order with Commissioner Henry W. Pohl, Commissioner Jack Bower, and County Counselor Patrick Henderson present for the meeting. County Clerk Michelle Phillips recorded the minutes.
The Board recited the pledge of allegiance to start the meeting.
Minutes of the August 1, 2017 meeting were reviewed with no corrections noted.
Commissioner Pohl made the motion to approve the minutes. Commissioner Bower seconded the motion. Chairman Noll called for a vote, all voted aye. Motion carried 3-0.
*Commissioner Comments and Committee Reports:
Commissioner Bower attended a Joint Communication meeting where the budget was looked at and approved.
Chairman Noll had an Ambulance Advisory Board meeting, Friday, August 4, 2017.
Items that were reviewed were the 2018 Budget and the progress of service. The ambulance, recently remounted was viewed along with the new paint scheme. Chairman Noll stated that the ambulance looks brand new. During the meeting they also reviewed how the staging will be done during for the eclipse on August 21, 2017.
*Reports of Elected Officials and Department Heads:
Melissa Crane, Appraiser, appeared before the board with a monthly update. She told the board that she had some boxes of paperwork that were stored in the basement of the Health Department. These boxes received some water damaged due to a water leak and have been moved to the Recycle Center. She has been asked about finding a more permanent place to put the boxes and asked the board where the board would like them stored. She has records that need to be retained per the Kansas State Historical Society records retention schedule. The Board suggested bringing it up to other department heads that also use the recycle center prior to putting shelving units up the building. Commissioner Bower suggested having a strategic planning meeting and bring this up during that. The storage topic will be tabled until a later date.
Melissa Crane had a preliminary ratio study report from the Kansas Department of Revenue, Property Valuation Division. The ratio study is a statistical performance evaluation tool that can be used to make inferences about the relative level and uniformity of appraisals made for ad valorem taxes.
Melissa wanted the board to know that she has a new data collector and feels he will be an asset since he has real estate experience.
Melissa told the board that she has compiled a presentation for the Atchison Rotary Club the will be presented on August 24, 2017. She expressed that she would like this to be offered to county staff.
*New Business before the Board:
George Shepard of Kapioma Township appeared before the board with a matter on his property. He has previously done some research on the property showing a petition to open a certain area to be a county road in 1930. This area has never been mapped out as right-of-way until recently. Mr. Shepard feels that the road is completely on his property, therefore, he should be given the total 40' area of right-of-way instead of just a portion of it. The original plat of the road states it should follow the section line. Chairman Noll and Commissioner Pohl stated that there has not been enough evidence to change the record. Commissioner Bower suggested that Mr. Shepard talk the County Appraiser in regards to this issue. Mr. Shepard stated that he has spoken to the Appraiser and was told that there wasn't enough evidence to change the record.
Chairman Noll suggested that Mr. Shepard go to a township meeting since this was a township road to talk to the township board about his concerns. Mr. Shepard agreed and will contact them.
Kansas Association of Counties (KAC), will be holding their annual conference and business meeting this November and has contacted the board with a request for voting delegates to represent Atchison County. They sent a Certificate of Voting Delegate to allow those listed the ability to vote. Commissioner Pohl moved to list Chairman Noll as the Delegate with Commissioner Bower as the 1st Alternate. Commissioner Bower seconded the motion.
Chairman Noll called for a vote, all voted aye. Motion carried 3-0.
Kansas County Association Multi-Line Pool (KCAMP), sent information to the board in regards to nominations to serve on the KCAMP board of trustees. Chairman Noll asked if there was any interest for the position. He did not receive any at this time.
The board received a bill for the City portion of the Mo-Kan Regional Council.
Chairman Noll had asked the City of Atchison if this could be dropped and they were in agreement to no longer pay for this membership. Commissioner Bower moved to drop all memberships to Mo-Kan Regional Council. Commissioner Pohl seconded the motion. Chairman Noll called for a vote, all voted aye. Motion passed 3-0.
Commissioner Pohl made a motion to keep all offices open to the public and conduct business as usual during the eclipse on August 21, 2017. Commissioner Bower seconded the motion. Chairman Noll called for a vote, all voted aye. Motion passed 3-0.
Commissioner Pohl asked Corey Scott, Emergency Medical Director, about the command center and dispatch for the eclipse on August 21st. Corey told the board that dispatch would not be affected at all. The 911 calls would come in and be dispatched just like normal. Both Commissioner Pohl and Bower expressed concern over borrowing county employees from other offices for the command center.
Commissioner Pohl moved to adjourn the meeting at 2:05 pm with Commissioner Bower second.
Chairman Noll called for a vote, all voted aye. Motion passed 3-0. Attest: Michelle Phillips, County Clerk
Sunshine Coalition to offer free training on open government laws
TOPEKA – (August 8, 2017) – Free training sessions on Kansas open government laws will be offered at five locations across the state in the coming weeks, Kansas Attorney General Derek Schmidt and the Kansas Sunshine Coalition for Open Government announced today.
"Open access to the functions of government is important to self-government," Schmidt said. "As our office investigates complaints of violations of open government laws, most often we find the violations were inadvertent and can be avoided through better education. I encourage public officials, staff, members of the media and the public to participate in these training sessions to learn more about how these laws work."
The schedule for the sessions is as follows:
Friday, September 8 9 a.m. – Noon Leavenworth City Hall, City Commission Room; 100 N. 5th St., Leavenworth
Monday, September 11 1:30 – 4:30 p.m. Manhattan Public Library Auditorium; 629 Poyntz Ave., Manhattan
Tuesday, September 12 1:30 – 4:30 p.m. Hays Public Library Auditorium; 1205 Main St., Hays
Thursday, September 14 1:30 – 4:30 p.m. Bradford Memorial Library; 611 S. Washington St., El Dorado
Friday, October 6 9 a.m. – Noon Memorial Hall Auditorium; 120 SW 10th Ave., Topeka
These seminars are free and open to the public. Space at each location is limited, and registration is on a first-come, first-served basis. Participants can register on the Kansas Attorney General's website, www.ag.ks.gov/open-gov, or by calling (785) 296-2215.
The training about the Kansas Open Records Act and the Kansas Open Meetings Act will be conducted by attorneys in Schmidt's office who have experience in open government laws and who are charged by law with training and enforcement of them. Panelists will include Kansas Sunshine Coalition members, local government officials and media representatives.
280 CRIME VICTIMS TO RECEIVE SUPPORT
TOPEKA – (August 11, 2017) – The Kansas Crime Victims Compensation Board yesterday awarded financial assistance to 280 victims of violent crime at its August meeting, Kansas Attorney General Derek Schmidt said.
Awards were made in 122 new cases. Additional expenses were paid in 158 previously submitted cases. The awards totaled $341,228.59.
The Division of Crime Victims Compensation in Schmidt's office administers the Crime Victims Compensation program, which was established in 1978 to help victims of violent crime pay for their unexpected expenses such as medical treatment, mental health counseling, lost wages, dependent support and funeral expenses.
The state's three-member Crime Victims Compensation Board determines claims that are eligible for payment and how much money will be awarded to each claimant. Awards are limited to a maximum total amount of $25,000 with limitations of $5,000 for funeral expense, $5,000 for outpatient mental health counseling, $10,000 for inpatient mental health treatment and $1,500 for grief counseling for family survivors of homicide victims.
A portion of assessed court costs and fines, inmate wages, parole fees and restitution paid by convicted offenders provides funding to the program.
For more information about the Crime Victims Compensation Program call (785) 296-2359 or visit the Attorney General's website at www.ag.ks.gov.
KBI RELEASES ANNUAL CRIME REPORT
TOPEKA – The Kansas Bureau of Investigation (KBI) has released the 2016 Kansas Crime Index Report. The report compiles crime statistics reported to the KBI by local and state law enforcement agencies across Kansas, which are submitted through the Kansas Incident Based Reporting System (KIBRS).
Violent crime analysis
The 2016 Kansas Crime Index Report reflected an overall increase of 4.2% in violent crimes such as murders, rapes, robberies, and aggravated assaults and batteries. This increase occurred even after a sharp 11.2% increase for these violent crimes in 2015.
Further, the incidence of murder continued to rise in 2016. Kansas had a total of 148 murders reported, an increase of 12.1% over the number reported in 2015. Of these, 14.3% involved multiple murders in a single incident. The murder rate in 2016 is as high as Kansas has seen since 2000, when 156 murders were reported. The highest murder rate recorded in the state was in 1993 with 188 murders reported.
Property crime analysis
Property crimes in Kansas have tended to decline in the past several years. However, this year's 2% increase in the overall property crime rate is driven by a significant increase in the number of motor vehicle thefts.
Find the full 2016 Kansas Crime Index report at: http://www.kansas.gov/kbi/stats/stats_crime2016.shtml.
Kansas Crime Index 2016 Chart
NOTE: Data from the Kansas Crime Index report is derived from standard offense and arrest reports submitted by local law enforcement agencies across Kansas. It is dependent on victims reporting crimes. The report is compiled to provide a historical assessment and snapshot of crime trends. It is often not possible to draw further interpretations or conclusions from the data. The KBI cautions against using data to make direct comparisons between jurisdictions. Often these comparisons are not valid as the factors influencing crime vary widely between communities.
KBI Requests Assistance Locating Silver Ford F-150 Connected To Suspicious Death
OTTAWA COUNTY– The Kansas Bureau of Investigation (KBI) and the Ottawa County Sheriff's Office have requested the public's assistance locating a vehicle connected to a death investigation which began Saturday night in Ottawa County, Kansas.
At approximately 7:15 p.m., Saturday, Aug. 12, the Ottawa County Sheriff's Office responded to 806 KS-18 Hwy., in Tescott, Kansas after a 911 call reporting a deceased individual. When deputies arrived 35-year-old Matthew Schoshke, a resident of the home, was pronounced dead.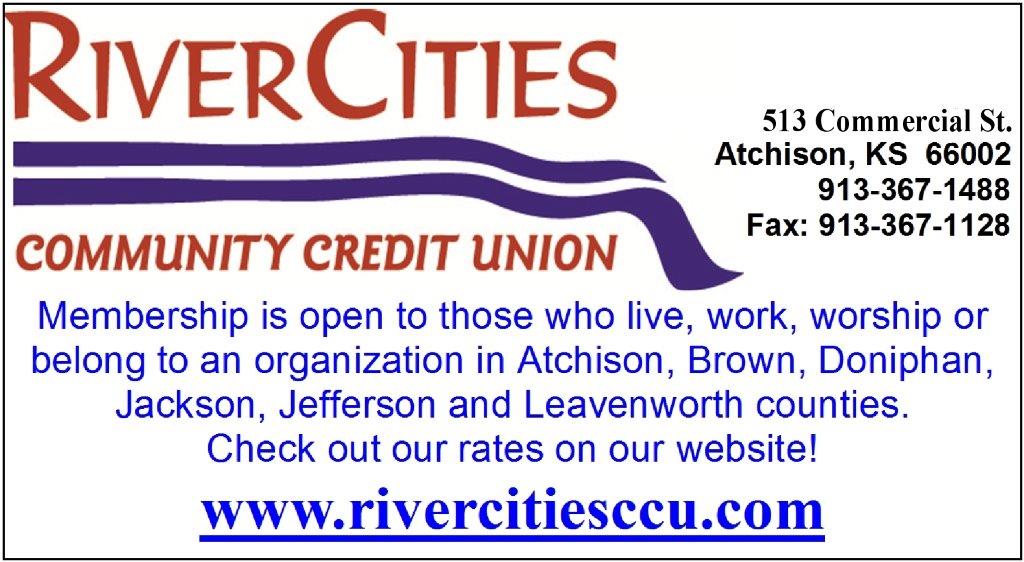 The Ottawa County Sheriff's Office asked the KBI for assistance on Saturday at approximately 7:50 p.m., and agents and a crime scene response team responded.
Authorities are looking for a silver 2006 Ford F-150 extended cab pickup which is connected to the suspicious death of Mr. Schoshke. The pickup has a chrome push guard on the front and a black plastic tool box in the back. It has a Kansas tag 892DZO and also a front tag that reads "EATBEEF."
Anyone who sees this vehicle is asked to immediately call the Ottawa County Sheriff's Office at (785) 392-2157.
This investigation is ongoing. No further information will be released at this time.
MISCELLANEOUS PRESS RELEASES
FHSU TIGER AUCTION AIMS TO BE BIGGER, BETTER AT NEW LOCATION
HAYS, Kan. – Expectations surrounding the success of Fort Hays State University athletics have been consistently building since the Tigers joined the elite MIAA conference in 2006.
That excitement continues heading into the 2017-18 school year, which will kick off with the annual Tiger Auction and Dinner on Aug. 26. Auction proceeds, which average about $200,000 each year, go to Tiger Athletics.
This year's auction will be held at a new location and will be highlighted by donations for a long-awaited upgrade to scoreboards.
Each year, a specific item of need for the athletic department is designated as Item No. 40 at the auction.
Proceeds this year from Item 40 will go toward the purchase of enhancements for a new video scoreboard at Lewis Field Stadium and a real-time results board at the FHSU Track and Field Complex. These enhancements will include upgraded packages to run on the video boards and a limestone structure to enclose the video board at Lewis Field.
Tiger fans will be able to donate money for Item 40 in an athletic atmosphere, as the site of the 2017 auction is the Schmidt-Bickle Indoor Training Facility.
The 50,000 square-foot facility accommodates considerably more people than the 450 maximum who could attend the auction in each of its first seven years in the Fort Hays Ballroom of the Memorial Union.
"It's an athletic facility, so it's an excellent venue," FHSU Athletic Director Curtis Hammeke said of the indoor facility that features a 65-yard turf field.
Air conditioning for the event will be provided by United Rentals and should provide a comfortable temperature for all auction attendees.
"I think it's going to be a really good atmosphere," Hammeke said, "and the sound system in there is great."
Hammeke said that the extra room has allowed the auction committee to invite parents of student-athletes to the event, "something we haven't had the space to do in the past."
Tickets – on sale both through the athletic department at (785) 628-4050 or online at tigerauction.org – are $75 per person. That will include a dinner buffet and drinks throughout the evening. Doors will open at 4:30 p.m., with dinner beginning at 5:30. The committee suggests purchasing tickets by Aug. 18 to help facilitate planning for the event.
The fundraiser will include about 100 other items in the live auction, several that are "Tigerized" – adorned with black and gold colors, the university name or the Victor E. Tiger mascot logo, or all three. Additionally, there will be about 200 items in the silent auction.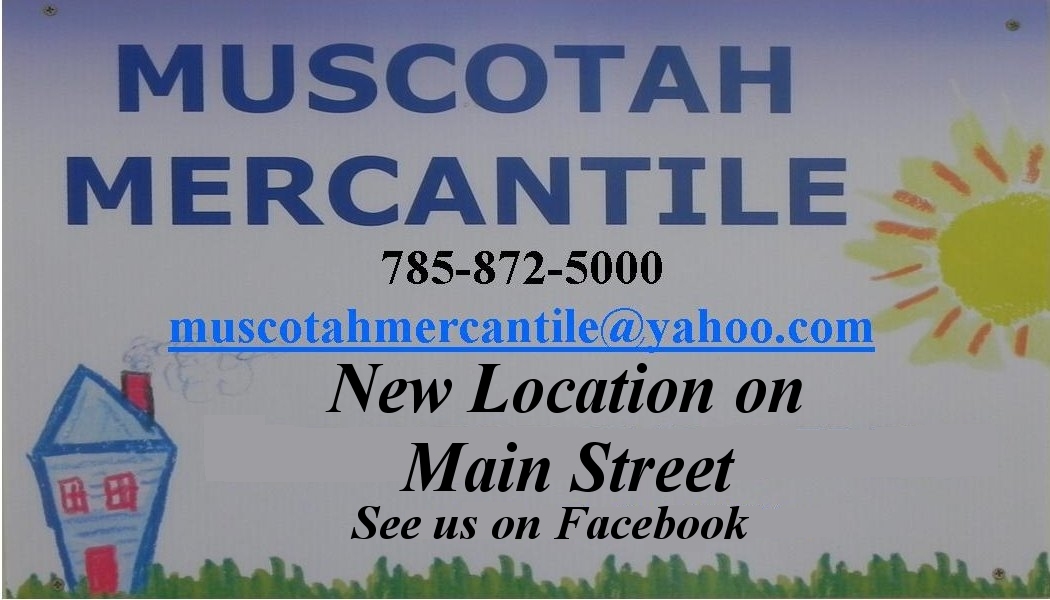 Some of the most popular items, Hammeke said, are group dinners, trips, novelty items and co-coach-of-the-day experiences. Items over the years have ranged from TVs to golf clubs to refrigerators and lawn mowers.
"The committee does a really good job of soliciting a lot of different items," he said. "There are fun things and useful things."
The ability to watch replays at football and basketball games has gained a lot of interest in recent years as video boards have sprung up across the MIAA.
A new scoreboard with large video screens on all four sides is being installed this summer in Gross Memorial Coliseum. GMC is home to the steadily improving FHSU volleyball team; the Tiger men's and women's basketball teams, which have qualified for the NCAA Division II playoffs numerous times; and the Tiger wrestling squad, which has enjoyed a four-year run of seven All-America performances.
The generous donation for the new GMC scoreboard came from a family of FHSU boosters who wish to remain anonymous. Tiger fans will get their first glimpse of that scoreboard in use at the volleyball team's home opener on Sept. 22.
Adding to the excitement of Fort Hays State athletics has been the success of the Tiger football program in recent years, drawing more and more fans to Lewis Field Stadium. In Chris Brown's first five years as head coach, FHSU improved its record by one more victory than the previous season.
The Tiger football team posted back-to-back 8-4 seasons in 2015 and '16, tying the school record for most wins in a season. Fort Hays State also advanced to bowl games both those years, claiming its first bowl championship last fall. Construction on the new scoreboard at Lewis Field Stadium will begin at the conclusion of the 2017 season.
The new track and field facility – which last spring helped produce several All-Americans, including a national champion – will be dedicated at 2 p.m. on the day of the Tiger Auction and Dinner.
"It's going to be a full day, looking forward to it," Hammeke said. "The auction is a great kickoff event to get the year started."
FORT HAYS STATE'S REVEILLE YEARBOOK ARCHIVE IS REBORN
New digital version in Forsyth Library's Scholars Repository is faster, friendlier, better looking & easier to search
HAYS, Kan. – Complete issues of Fort Hays State University's Reveille yearbooks – from the first in 1914 to the last in 2003 – are now online, freely available to the public in clean, crisp, fast-loading and searchable digital versions in Forsyth Library's FHSU Scholars Repository.
The yearbooks are available through the Archives Online link from the Scholars Repository homepage, scholars.fhsu.edu. The Reveille collection is one of the first major collections to be transferred to the Scholars Repository by Elizabeth Chance, Forsyth's new digital curation librarian. The Scholars Repository went live in January 2016.
"I just got here in April, and I wanted to do something that was of relevance to a wide audience," said Chance.
"This is something that people want to see," she said. "They want to come to us, and we're trying to draw traffic to us, and this is something that people are interested in. Yearbook collections are some of the highest-trafficked collections at other institutions."
Features of the Scholars Repository version of The Reveille:
• The collection is displayed in book gallery style.
• Individual books are presented in a page-flip reader format.
• The collection can be browsed as a whole or by decade.
• Full-text downloads are available.
• All books are fully text searchable.
• Accessibility options include zoom and a read-out-loud function.
She said that each yearbook took about eight hours to scan and another four hours to create the final digital book. The 89 books in The Reveille's history comprise almost a terabyte of data in 20,776 individual files.
This is actually the third version of Reveille to go online in Forsyth's collections. The first was in 2009, shortly after the library's Digital Collections were created in 2008. The technology available at the time did not allow for searching text and, said Chance, the image quality "was not what we can produce today."
Many of the yearbooks were re-scanned in 2014 to take advantage of technological advances that made it possible to search pdf text. But the digital home of version No. 2 requires very large files that took a long time to load.
"That incarnation of the collection was a huge improvement, but the user experience left much to be desired," said Chance.
Reveille 3.0, she said, "easily stands among the best yearbook collections of major universities."
The improvements in the Reveille collection are due not only to improvements in technology but also to the difference in platform. The last Reveille collection was housed on a platform called CONTENTdm, designed primarily for image files. The collection is now housed on Digital Commons, a platform designed to support large collections of pdf files.
Digital Commons also has advantages for Forsyth in addition to advantages for Forsyth patrons.
"Obviously the yearbooks, when we created Digital Collections at Forsyth Library, were low-hanging fruit," said Jennifer Sauer, Forsyth's librarian for scholar services and electronic resources. She has been involved with the library's Digital Collections from the beginning.
"They appeal to a lot of people and are easily scanned into digital images and are rich in content," she continued. "So, it was one of those first things."
But in addition to the slower, less functional end-user experience of the previous platform, the larger files took up a lot of space. Storage space on CONTENTdm comes at added cost, but the Digital Commons license has unlimited space.
"Moving such large files, and so many of them, over to Digital Commons and the FHSU Scholars Repository will free up space on CONTENTdm for other types of collections that are better suited to how it works," said Sauer.
Another benefit of Digital Commons is its reach. The Scholars Repository is part of the global Digital Commons community.
"This is a really powerful network," said Sauer. "Content gets picked up and indexed across the Internet fast, so it will come up in a lot of search inquiries and drive even more traffic to the FHSU Scholars Repository."
Cutline: A collage from the 1941 Reveille.
Delaware WRAPS is Accepting Applications NOW
for Cost Share to Support Cover Crop Establishment
The Delaware River WRAPS (Watershed Restoration and Protection Strategy) provides financial assistance for installation of best management practices on agricultural lands located in designated priority areas of the Delaware River Watershed. The Delaware WRAPS is currently seeking applications for cost share assistance to establish cover crops on cropland located within these areas.
A cover crop is a noncash crop planted to provide seasonal cover for conservation purposes such as improved soil health, erosion control, enhanced infiltration, nutrient management and weed suppression. Cover crops can also provide supplemental forage for livestock. Cost share funding is available to reduce the financial risk of trying cover crops for agricultural producers who have not yet adopted cover crops as part of their regular cropping program. The cost share rate for cover crop establishment is 70% for the cost of seed and planting up to a maximum of $30/acre and $3,000 per producer per year.
Application Information:
· Application deadline is September 1, 2017
· Practices must be implemented on cropland located within a designated WRAPS priority area for cropland, livestock or gully erosion best management practices
· Applications will be reviewed and funding decisions made by a Stakeholder Leadership Team, comprised of area landowners, producers and natural resource professionals
Interested producers should act quickly to take advantage of this opportunity. Contact Kerry Wedel, Delaware River WRAPS Coordinator, at 785-284-3422 or kwedel@delawarewraps.com, or visit the Delaware River WRAPS website at www.delawarewraps.com to get more information on program guidelines, designated WRAPS priority areas and to obtain an application form. Information is also available at conservation district offices in Atchison, Brown, Jackson, Jefferson and Nemaha counties.
WILDLIFE AND PARKS REPORTS
Ready Or Not, Hunting Seasons Are Coming
PRATT – September 1 marks the opening of hunting seasons in Kansas, and the date is approaching fast. Once September gets here, the hunting season floodgates open with dove, teal, deer, greater prairie chicken, and snipe seasons opening in quick succession. And while September can't get here quickly enough for most hunters, there is much to do before it does.
First, go to www.ksoutdoors.com where you can apply for Special Hunts, which offer limited hunter access to areas not normally open to hunting. The application deadline for hunts that occur in September and October is 9 a.m., August 14. The application deadline for hunts in November, December, January and February is 9 a.m., Sept. 25. More than 400 hunts are being offered through a lottery drawing, all of which ensure hunters enjoy high-quality hunting experiences.
While you're at ksoutdoors.com buy all your licenses and permits. You can also download the 2017 Kansas Hunting and Furharvesting Regulation Summary and 2017 Kansas Fall Hunting Atlas. Printed versions of each will be available by Sept. 1 at all Kansas Department of Wildlife, Parks and Tourism offices and hundreds of licenses vendors statewide. You can also request mailed copies by calling (620) 672-5911.
Once you have our licenses and permits, it's time for some pre-season preparation and practice. Of course all your gear needs to be collected and examined before the seasons open. And more importantly, get out and practice shooting. Not only will pre-season practice make you more proficient but it will also help ensure that shotguns, bows, and rifles are in safe operating condition.
The best part about preparation is that it's almost as fun as actually hunting, and it amps up anticipation of coming seasons. They'll be here before you know it, so get out and get ready now.
Still Time For State Park Summer Fun
PRATT – Summer is winding down and before we know it, school will start and another busy fall will be underway. However, there's still time for some summer fun at Kansas state parks, and Kansas Department of Wildlife, Parks and Tourism Park staff are working to ensure your last days of summer will be memorable.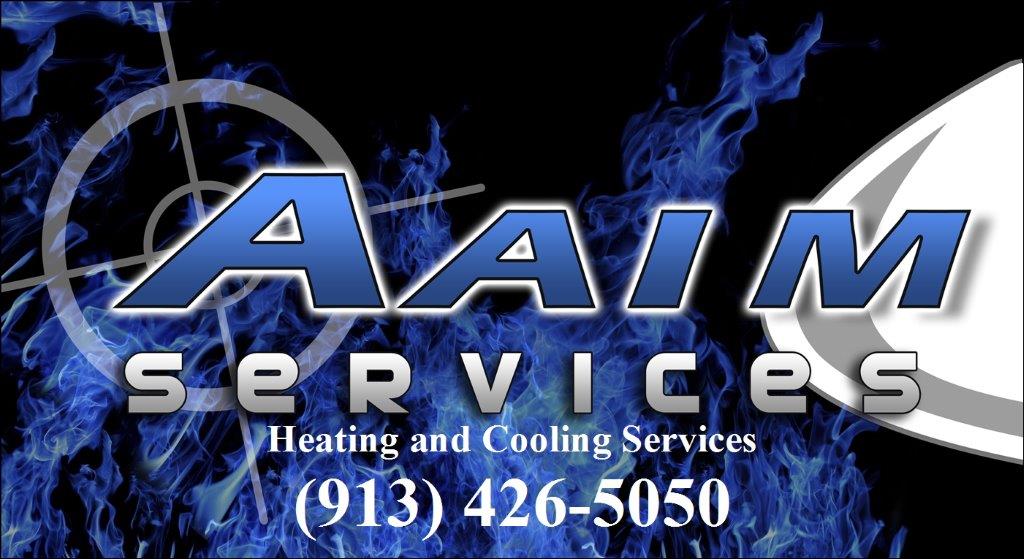 Kansas state parks offer the best venue for outdoor fun: camping, hiking, biking, horseback riding, boating, fishing, or just relaxing. But add to that an impressive schedule of special events, and you know your end-of-summer state park stay will be a blast.
Just a few of the special events already scheduled include weekly live music and the Tiara Triathlon at El Dorado State Park, Campground Christmas at Lovewell State Park, Kids' Fishing Derby at Clinton State Park, and a barbecue contest at Eisenhower State Park.
To learn more about these events and others at your favorite Kansas state park, check the State Parks "Event Calendar" here: ksoutdoors.com/State-Parks/Event-Calendar. Or call your local state park office because events are scheduled daily.
Don't let summer get away without at least one last trip to a Kansas state park. It could be a long winter.
SPECIAL HUNT PROGRAM
The Kansas Department of Wildlife, Parks & Tourism (KDWPT) offers a Special Hunts program. The program offers hunting opportunities with limited access to public and private land, providing the potential for high-quality hunts and greater harvest rates. Because each hunt is open to a limited number of hunters, applications must be made online, and random drawings will determine who is selected. The application period is open, and the deadline for First Draw Hunts (hunts occurring in September and October) is 9 a.m., Aug. 14, 2017. The application deadline for Second Draw Hunts (hunts occurring in November, December, January and February) is 9 a.m., Sept. 25, 2017.
Hunters will select hunts by species, date and category, which include Open Hunt, Youth Hunt, or Mentored Hunt. All applicants are eligible to apply for Open Hunts, regardless of age or hunting experience. Youth Hunts require parties to include at least one youth 18 or younger, accompanied by an adult 21 or older who may not hunt. Mentored Hunts are open to both youth and novice hunters supervised by a mentor 21 or older who may also hunt. There are more than 500 individual hunting opportunities available for the 2017-2018 hunting seasons.
A random computer drawing will be conducted within one week of the application deadline. Successful applicants will be emailed their hunt permit, as well as area maps and other pertinent information. Hunters are responsible for purchasing necessary licenses and permits required by law.
Special hunts occur on wildlife areas, state parks, private land parcels, a national wildlife refuge, U.S. Army Corps of Engineers areas and even city- or county-owned properties. Hunts are divided by species, equipment and hunt type. Most of the hunts are for deer and upland game, but opportunities are also available for waterfowl, doves, turkey and furbearers.
For more information on the Special Hunts Program, visit ksoutdoors.com and click "Hunting," then "Special Hunts Information." If you are a landowner interested in enrolling your property in the Special Hunts program contact your local wildlife biologist or nearest KDWPT office.
HISTORY IS FUN ~ Robert & Helen Caplinger
Old news from the 1949 Issues of Effingham New Leaf
HISTORY FROM OBITUARY OF JOHN LAWRENCE DODSON. "John Lawrence Dodson, son of Ralston and Jennie Little Dodson, was born April 20, 1879 in the Coal Creek community near Arrington, Kansas, and passed away Nov. 22, 1949, at the age of 70, at the Horton Hospital.
"On April 1, 1903, he was united in marriage to Lucretia Beyer. To this union two children were born, a daughter, Marie (Mrs. Melvin Deckard) of Atchison and a son, Raymond, whose death preceded his father's by just 12 days. Other survivors beside the wife, daughter and an aged mother, who was 92, on Nov. 22, are three brothers; Robert, Vernon and George, all of Los Angeles, Calif.; also a daughter in law, Mrs. Helen Dodson and three grandchildren. His father and his three sisters, Ida, Eva and Irene are deceased.
"All but four years of his life were spent in Arrington community where he had many friends and greatly enjoyed social gatherings.
"Burial in the Effingham Cemetery."
SOME INFORMATION ABOUT THE EDITORIAL STAFF. "We've written items for 47 years, almost every week, not only to one newspaper, but often for three. It isn't fun, many times we've been tempted to throw it to the wolves, yet once in the rut it's hard to climb out. Our long continued writing has been for the Recorder and many years for the Valley Falls Vindicator and the past year or so for the New Leaf. I say we because my husband, V.H. and I are a team, he brings the items in and I write them up. Often he writes political or sport stuff as I have no learning that way. Since the death of McCloud Braun of Denison, we imagine we are the Recorder's longest time correspondents."
HISTORY FROM OBITUARY OF ROBERT BURNS McPHILIMY. "Robert Burns McPhilimy, 72, a lifelong resident of this community, passed away Dec. 2, 1949 at his home in Effingham.
"The son of the late Robert and Emma Hawk McPhilimy, he was born August 8, 1877, on a farm three and one half miles southwest of Effingham and attended school at the No. 60 rural school. He moved to Effingham with his parents, February 22, 1895 and has lived in the same home for the past fifty-four years.
"He was united in marriage to Miss Elma Shell, September 7, 1915, at the Christian parsonage in Atchison.
"He was a member of the Community Church, the Masons, the S.B. lodge and was a jeweler for several years until forced to retire because of ill health.
"Beside his widow he is survived by two sisters, Mrs. Fred Sutter and Mrs. W. H. Sells, both of Effingham, four nephews and two nieces.
"Pallbearers were D. L. Signor, A. C. Asher, Herbert Schurman, Roy Morgan, Albert Phillips and Herbert Happel, fellow Masons.
"Burial was in the Effingham Cemetery with the Masons in charge of the service at the grave."
HISTORY FROM OBITUARY OF MRS. A. G. VALENTINE. "Mrs. A. G. Valentine, 79, died Dec. 9, 1949 at her home in Effingham.
"Alice Frame, daughter of the late Mr. and Mrs. David Frame, was born June 27, 1870, in Platte County, Mo. and moved with her parents, when a small child, to Olathe, where she grew to womanhood.
"She was united in marriage to Albert G. Valentine April 26, 1896, at the home of her parents. After their marriage they came to Effingham and started housekeeping on the Valentine farm northwest of town, moving to Effingham twenty-three years ago.
"One of Effingham's best beloved women, Mrs. Valentine was a member of the Community church, the Missionary Aid Society, the Community Club and the Sunny Hill Thimble Club.
"Besides her husband, she is survived by one son, Robert Valentine of Effingham, and four daughters, Mrs. William R. Gibson, of Los Gatos, Calif.; Mrs. Harry Glatfelter, Seattle, Washington; Mrs. Frank Colburn of Wichita and Mrs. Emmett Ryburg of Kansas City. One daughter died in 1920 at the age of 16. Other survivors are two brothers, Herbert Frame, Twin Falls, Idaho and William Frame, San Diego and three sisters, Mrs. Lydia Putcamp, New Hampshire, Mrs. Roy Baker, Bonner Springs and Mrs. Ben White, San Diego.
"Interment was in the Effingham Cemetery."
HEGARTY - CRUFT WEDDING. "Miss Ruthmarie Hegarty, daughter of Mr. and Mrs. Charles Hegarty, and Dr. George E. Cruft, son of Mr. and Mrs. Max Cruft of Virginia, Illinois were married at St. Ann's church, December 27, 1949.
"Mrs. Roger L. Rice of St. Louis, a sister of the bride, was Matron of Honor. The bridesmaids were Misses Kathleen and Cecilia Hegarty, sisters of the bride.
"William Yaple, of Virginia, Illinois, a boyhood friend of the groom, was best man.
"The bride is a graduate of ACCHS and Bakersfield College and was a member of the Lance and Shield, an honor society.
"Dr. Cruft is a graduate of the Virginia, Illinois High School and the School of Medicine at the University of Illinois. He is at present serving as a Lieutenant, Medical Corps, U. S. Navy, stationed at New Orleans."
REPORT OF A MEETING OF THE SUNNY HILL THIMBLE CLUB. Some of my articles have mentioned the Sunny Hill Thimble Club. I thought I would copy one of the reports of a meeting. Here it is:
"The Sunny Hill Thimble Club met with Mrs. Henry Falk, Thursday, January 5, 1950. Bingo was played and prizes were won by Mrs. Ernest Falk, Mrs. Earl Nye, Mrs. Louis Graner, Mrs. Russel Springstead, Mrs. Covell Hawk, Mrs. E. R. Taliaferro, Marjorie Hawk, Mrs. Lawrence Falk, Mrs. Junior Hinz, Mrs. Henry Garrett, Mrs. Carl Buddenbohm, Mrs. Mark Cooper, Mrs. Everett Hawk and Miss Leona Keimig, who was a guest.
"15 members, 1 visitor and 6 children were present. On January 19, 1950, there will be an all day meeting at the Covell Hawk home for the members and their families. Refreshments of sandwiches, cookies and coffee were served. Elsie Hawk, Reporter."
HISTORY FROM OBITUARY OF JAMES EDWARD CLARK. "James Edward Clark, 80 died at the Atchison Hospital, Saturday.
"Mr. Clark was born Nov. 24, 1869, at Maysville, Ky. and came to Kansas when he was six years old, with his parents, Matthias and Catherine Clark, locating in the Good Intent neighborhood, north of Shannon, where he grew up to manhood.
"On Dec. 22, 1907, he married Miss Helen Sears, the ceremony taking place at the St. Benedict's church in Atchison. She survives with six children: Miss Jean of Oskaloosa; Mrs. Rodney Symes, Danville, Ky.; James E. Clark, Jr., Tacoma, Washington; Mrs. Addison Pautz, San Diego, Calif.; Mrs. Rex Harmon, Emporia; Alan Clark, of the home.
"After their marriage, Mr. and Mrs. Clark lived for six years on the Clark family homestead and then moved to Doniphan Station, where he conducted the elevator and general store for seven years. From there they moved to Muscotah, then to Effingham in March 1927. He was a communicant at St. Ann's church and a member of Atchison Elks lodge.
"Funeral services at the St. Louis church north of Shannon; burial in the church cemetery. Pallbearers were Joe, Ray and Andrew Clark, John, Bill and Phillip Wolters, nephews of the deceased."
CLASSIFIED ADS
DO YOU WANT YOUR ISSUE OF THE NEWSLEAF MAILED TO YOUR HOME OR BUSINESS? SUBSCRIPTIONS ARE NOW AVAILABLE AT THE RATE OF $42.00 FOR 1 YEAR. To subscribe send your check to: The Newsleaf; PO Box 209; Effingham, Ks.
USD #377 - Atchison County Community Schools is accepting applications for the following positions:
Certified: Elementary Classroom Teacher and Elementary At-Risk/Title Teacher
Classified: Elementary Aide and Custodian
Tire Tech Position - Full time - 44 hrs per week. Competitive hourly wage & weekly overtime. Health, life & disability insurance benefits. Experience in passenger/truck tires preferred. Must be able to pass DOT physical. Apply in person at Dillon Tire, 2000 Skyway Hwy 59, Atchison.
"GUESS WHO"
Can you identify the person(s)/place/year in the photo this week? Last issue was a photo of the Atchison County Fair Parade in 1968. Located at the bank corner.
LAST WEEK
Problems with this web site contact cap@thenewsleaf.com Last updated 8-15-2017
<![if !vml]>
<![endif]>