You are our Visitor
The June 20, 2017 Edition
of
The Newsleaf
Vol. 14 Issue 25
BETWEEN THE ISSUES
GALE ROGERS
HOLTON- Lester "Gale" Rogers, 76, of Holton, KS, formerly of Effingham, passed away Monday, June 19, 2017 at Medicalodge Jackson County. He was born August 12, 1940 in Severance, KS, the son of Oren "Bud" and Betty (Foster) Rogers.
Gale graduated from Effingham High School in 1958 and later graduated from Highland Community College with an Associate's Degree in business. Gale also graduated from Western College of Auctioneering in Billings, MT. He proudly served in the United States Navy as an air traffic controller during the Vietnam Era from 1960 – 1965. He was a policeman for Topeka and Lawrence Police Dept. from 1965 – 1968 and worked for many years as a mail carrier for Topeka and Lawrence Post Offices. Gale was also an Auctioneer Colonel working for over 1000 auctions. He was a member of the Oskaloosa Masonic Lodge #14 AF & AM.
Survivors include 3 daughters, Carrie Branson of Ozawkie, KS, Amy Rethman (Jarred) of Netawaka, KS and Angela Forshee (Chris) of Oskaloosa, KS; a sister, Mary Alice Domme of Sherman, TX and 6 grandchildren, Cole and Chase Branson, Logan and Kolby Rethman and Evan and Landon Forshee.
Celebration of Life will be 11:00 a.m. Friday, June 23, 2017 at the Mercer Funeral Home in Holton. Family will greet friends from 10:00 – 11:00 a.m. Friday morning. Private family burial will be at a later date. Memorials may be given to the Holton Community Hospital Hospice c/o Mercer Funeral Home, P.O. Box 270, Holton, KS 66436. To leave a special message for the family, please visit www.mercerfuneralhomes.com.
FRONT PAGE
BIG STORY THIS WEEK
Everyone was very happy to see some rainfall this last weekend but not so much the wind that came with it. Generally, the storm front moved through with some amazing straight line winds preceding the actual rain. The area in and around Lancaster seemed to get the brunt of the storm with winds clocked at 83 mph according to the device on top of the elevator..
Trees seemed to be the most likely victim of the damaging winds but there were several instances of property damage as is shown in the photos. In the
banner, Ronnie Meyers had a very large tree rest comfortably onto his house roof. A large section of a roof was blown off a barn on the McElwain place just east of town and across the road on the Buttron farm a machine shed showed how tough it was. It looked as though it were on the brink of giving it up entirely. A big surprise was the caved in grain tank at the local Coop. That takes some juice to move that kind of metal.
Minor damage was reported in Effingham. In Muscotah there was similar problems such as in
Lancaster. (See Muscotah News)
Many farmsteads around the county reported very significant damages. Machinery storage buildings and grain bins were lost or severely hurt. We have heard of no injuries to persons. Hopefully everyone will stay safe during the clean up to follow.
Below are some other pics taken Saturday morning.
70TH CLASS REUNION
Friday evening, May 16, 1947, 74 young people received their high school diploma from Atchison County Community High School. On June 3, 2017, 15 of those same people, now much older, met for their 70th class reunion at the Town and Country Senior Citizens Center for dinner at noon ordered from Slippery Pigs BBQ & Pub. Attending were Mel Graner and daughter, Traci, Colorado Springs, CO.; Don and Charlsie Stirton, Donie, TX.; Katie Putthoff Parker, Salina; Esther Marie Morgan Miller, Hiawatha; Helen Stutz Caplinger and Bob, Kansas City. Coming from Topeka were Clarice Buttron Timken and daughter, Elaine Ford, Marge Niemann Carver and daughter, Sharon Lee.
Coming from Holton, Leita Mae Chain Weber, and from Nortonville, Bertha Ellerman Potts. Bringing them were Cheryl Coder Potts and Janelle Coder Moranz.
From Atchison were Lawrence Kuhnert, Vivian Wohlgemuth accompanied by daughter Sharon and Dennis Schwarzer, Jim Lukens, and Pat Lewman Porter. From Effingham were Don Wohlgemuth and Mary Claire and Venita Jo Hawk Rader. Jim McCubbin and Mary provided transportation for Pat and Jim. Jim McCubbin was with the class for two years before moving to the Atchison area but he is always included in class gatherings. Bill Putthoff, Effingham, joined the class for dinner and banquet, as did Jim Monhollon and Sue, Independence, Mo.
The group expressed their heartfelt sympathy to Mary Helen Freeland Bodenhausen at the loss of her son, Mike. A letter was read from Ruby Noll Foret and phone calls reported from Charley Overmiller and Pat Frederick. Remembrance of Imogene Weber Kentzler, Bill Hundley, and Mary Falk Handke were made.
No plans were made for 75th Class Reunion.
ALL AROUND US
CEMETERY NOTICES
Both the Effingham (Evergreen) and Monrovia Cemeteries announced this week that Memorial Day decorations at the cemeteries will be removed. If you wish to save any of the decorations for another use, you must pick them up soon.
DELFELDER/HAMNER REUNION
Forty-Four members of the Leslie and Earl Delfelder families attended the Delfelder/Hamner reunion June 11th, 2017 held at the Blue Building in Effingham.
There were five births during the year -
Jenevieve Riene Maddox born July 8, 2016 to Josh and Jen Maddox
Dash Richard O'Dell born August 13, 2016 to Maura and Derric O'Dell
Eastyn Brooks Crawford born May 1, 2017 to Courtnay and Joe Crawford
All are great-grandchildren of Brenda Kay (Delfelder) and Lloyd Reichart. Sonya Bosworth born October 6, 2016 to Eric and Katya Bosworth, born in Bergan, Norway.
Copeland Mark Bosworth was born December 16, 2016 to Jeff and Courtney Bosworth
Great-grandchildren of Thomas and Leta Rae (Stucker) Bosworth of Florida.
It was announced Rose Mary Barnett was celebrating her 93rd birthday June 13th.
A letter and picture from Thomas and Leta Rae (Stucker) Bosworth was passed around.
A delicious meal was enjoyed by all and a family get acquainted game was played with Susan (Lowe) Bonjour, Maura (Sheeley) O'Dell and Del Mae (Delfelder) Holden winners. A Silent Auction was held.
Family members came from Meridan, Meade, Topeka, Atchison, Bendena, Effingham, Holton, Oskaloosa, Centralia, McLouth and Wichita in Kansas, and Billings, Montana and Holt Summit, Missouri.
Next year's reunion will be June 10th.
STORYTIME AT MUSEUM
Summer Storytimes In Atchison County's Museum Continues Tuesday, June 20th With a Series of "things you'll find in the barn or front yard." Storytime begins at 10 a.m. as a Summer of "Totally Fun Tales of Things You'll See in the Farmyard" with Miss Cindy runs through July 25th in Atchison County's Museum in the Santa Fe Depot.
After an opening week with science, Minions and Eclipse stories, Week 2 will feature Chicken Tales in the Museum. Storytime will begin each week at 10 a.m. on Tuesdays in June and July except for the Fourth of July holiday week when it will be 10 a.m. on Thursday July 6th.
Each week will have a farmyard theme with Miss Cindy weaving a variety of stories, music, art and a selection of a cool Museum piece each week. Each Summer Storytime in the Museum will wrap with a snack and cool beverage before heading out into the Summer warmth.
Download the Poster for Dates & Times of 2017 Museum Storytimes www.atchisonhistory.org/assets-ne…/2017storytimeschedule.pdf
Dates and Times for Summer Storytime with Miss Cindy
Tuesday June 20-10am Chicken Tales
Tuesday June 27-10am Cow Tales
Thursday July 6-10am Horse Tales
Tuesday July 11-10am Pig Tales
Tuesday July 18-10am Cat & Dog Tales
Tuesday July 25-10am Totally Fun Ending Party
All Storytime in the Museum programs and Free and Open to the Public with all ages welcome. Atchison County's Museum is located at 200 S. 10th Street, Atchison, KS. For more information or additional details visit the Atchison County Historical Society website www.AtchisonHistory.org, Facebook page www.Facebook.com/AtchisonHistory or contact us by email GoWest@atchisonhistory.org or call the Museum 913-367-6238.
FAIR TIME APPROACHES-FACILITIES GET FACELIFT
Project Atchison volunteers gathered on Saturday to power wash bleachers and fair barn areas in preparation of painting next Saturday, June 24. Rachel Madden coordinated this event with fair officials on behalf of the volunteers of Project Atchison.
Fair board officers and 4-H families assisted in the activity. Painters are invited to come on June 24 to apply a new coat of paint in preparation for fair in August. Additionally, Cloverbud 4-Hers gave their community service help by gathering tree branches in the city park and by passing out cold water to volunteers.
Altar Society Meeting
St. Ann's Altar Society met on Monday, June 5, 2017 at 7:00 pm in the parish center. Julie Baker opened the meeting with a prayer. Eight members were present and answered roll call with "What is your favorite color?" Devotions titled "Love Covers" were read by Darla Lanter. Communications report was given by Denny Cunningham. Seven cards were sent for the month of May.
In old business, baccalaureate reception was hosted at the High School. The Archbishop visited May 20th and met with all 3 parishes at St. Ann's; reception followed mass.
In new business, a funeral dinner was served for Karen Edwards. Motion approved to pay fee for 2018 Altar Society Meetings on Community Calendar. There will be a Father's Day reception following mass, June 18. Golf Tournament is scheduled for June 17 at Pineview Golf Course.
150th celebration is July 29, Altar Society providing food and table decorations.
Hostess was Lisa Gearhart. Julie Baker closed meeting with prayer. The next meeting will be July 3, 2017.
Secretary, Lisa Gearhart
Effingham Union Church News
JUNE FOOD PANTRY LIST
Pancake Syrup, Cereal, Cereal Bars, Crackers, Boxed Potatoes (Instant), Individual Mac & Cheese or Cup Noodles, Canned Pastas
DATES TO REMEMBER
Summer Sundays – The time for worship is at 9 A.M. for the summer months. Invite friends and family.
June 18—Father's Day
June 19—Nite Circle
June 23—Trip to Topeka Rescue Mission
July 4-July 23—Pastor's Vacation
July 23—Mission Sunday Nite Circle Family Picnic following church
VBS/SUMMER SUNDAY SCHOOL
Summer Sunday school is off to a great start! The first two week's attendance has been around 20 children. The stories from the Bible are focused on "courage." We would like to thank all the volunteers for providing the message, songs, snacks, crafts and games! Please check out Face book for pictures.
VBS INVITIATION
It is not too late to bring your children to VBS at 9:00 on Sunday mornings. If you are interested in enrolling children in Union Church VBS please contact the church office. Call 913-833-4481 and leave a message or email effunionmkb@gmail.com. You can also bring the kids on a Sunday and enroll them then. If you want to volunteer, please contact the church, too.
NITE CIRCLE
Nite Circle met at the Union Church Educational Building on May 15, 2017, with Ruth Dillon as hostess. She was assisted by Julie Dillon. Cindy Ladd, chairperson, called the meeting to order and welcomed everyone. Nine members were present
A thank you note from the after prom committee was shared. Cindy reported that she and Linda Montgomery had attended the UMW Social Action Event, "Peace with our Environment," on May 19. Cindy is a district UMW officer and will serve breakfast to the Topeka Correctional Women and families.
Nite Circle is planning Mission Sunday on July 23 with Sharon Carr as speaker. There will be time for the congregation to ask questions and learn more after the church service.
The Nite Circle Family Picnic will be Sunday, July 23, following the question/sharing session with Sharon Carr after the church service. We will meet in the Education Building for food and fun. Nite Circle members are asked to bring salad or dessert. Cindy Ladd will prepare beef burger.
The circle voted to donate $100 to the Christian Church Food Pantry and $100 to the Pantry of Hope in Nortonville.
Charlene Gigstad gave devotions "Jesus Calling" and shared related scripture.
Cindy shared "No Small Act of Kindness" from Chicken Soup for Women.
The meeting was closed with everyone praying the Lord's Prayer.
Our next meeting will be June 19.
MARY MARTHA CIRCLE
The Mary Martha Circle met June 14 at the home of Janie Moser with ten members and two guests, Steve Morgan and Julie Boyle. Eileen Ellerman gave devotions on Flag Day. The members signed cards for Sally Ellerman and Pat Strine. They had received several thank you notes from the graduates. The circle voted to give Gentry Linscott a donation for her upcoming mission trip to Haiti. Pat Snyder gave the lesson on relationships with your husband from Chicken Soup for Women. The next meeting will be hosted by Elaine Oakleaf, with Linda Montgomery giving the lesson and Elaine Oakleaf having the devotions.
2017 Acreage Reporting Deadline is July 15
and ARCPLC Contracts Signatures Deadline August 1, 2017
In order to comply with FSA program eligibility requirements, all producers are encouraged to visit their local FSA office to file an accurate crop certification report by the applicable deadline.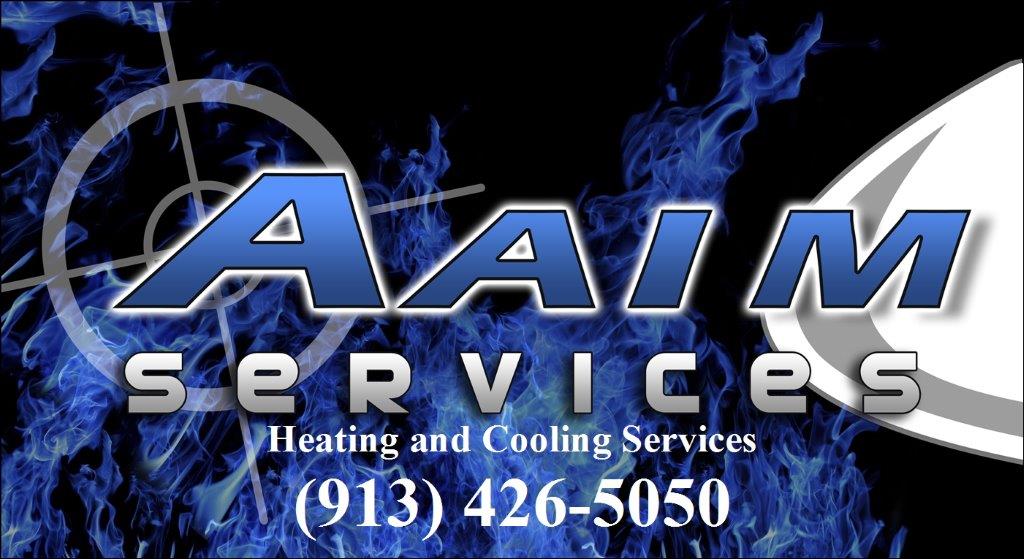 If you have finished your spring plantings, please contact the Brown County FSA at 785-742-3161 Ext 2 to make an appointment to certify. The deadline is fast approaching to certify all of your spring's plantings, grass acres, CRP, including any idle ground. To stay current for participation in the USDA farm program(s), all spring crop(s), including idle ground, must be certified by July 15, 2017 to avoid a $46 late file charge per farm.
The following exceptions apply to acreage reporting dates:
If the crop has not been planted by the applicable acreage reporting date, then the acreage must be reported no later than 15 calendar days after planting is completed.
If a producer acquires additional acreage after the applicable acreage reporting date, then the acreage must be reported no later than 30 calendar days after purchase or acquiring the lease. Appropriate documentation must be provided to the county office.
If a perennial forage crop is reported with the intended use of "cover only," "green manure," "left standing," or "seed," then the acreage must be reported by July 15th. Noninsured Crop Disaster Assistance Program (NAP) policy holders should note that the acreage reporting date for NAP covered crops is the earlier of the applicable dates or 15 calendar days before grazing or harvesting of the crop begins.
If you have NOT signed your 2017 ARCPLC farm program contract, the time is now. Operators may have signed their part of contract but owners may not have signed. The deadline is approaching fast. All contracts and signatures for operators and owners must be signed or returned no later than August 1, 2017.
CALL TODAY FOR YOUR APPOINTMENT!
USD 377 SCHOOL NEWS
Rebekah Scholz named to CCCC Spring 2017 Honor Roll
CONCORDIA, KS 66901, KS (06/12/2017)-- Rebekah Scholz of Lancaster, KS, was named to the Cloud County Community College Spring 2017 Honor Roll. To be named to the honor roll, students must be enrolled in a minimum of 12 hours of college coursework and earn a semester grade point average of 3.6-3.899.
Cloud County Community College (CCCC) is one of 26 public two-year community and technical colleges in Kansas and is coordinated by the Kansas Board of Regents. CCCC's service area encompasses a 12-county area primarily in north central Kansas with its two physical campuses in Concordia and Junction City.
Within the service area, CCCC serves 23 community education outreach sites. The College also provides concurrent classes at 37 service area high schools, and more than 90 online course offerings are available through CCCC.
Cloud County Community College prepares students to lead successful lives and enhances the vitality of our communities.
MUSCOTAH NEWS ~ Susan Higley
Friday night and Saturday morning brought damaging winds to the area with heavy rain. There was substantial wind damage to trees and power lines. Crews worked all day Saturday to make sure everyone's power was restored in town. Chain saws were heard from all sides of town and there was a constant line of trucks and trailers headed to the brush pile all day Saturday and continued into Sunday, because there was still a lot to do. I think that was the first time people had to wait in line to unload brush at the burn pile. It was a wonderful sight to see residents chipping in to help others clean up. The wind also flattened many fields of corn and many gardens were damaged. There were numerous reports of damage north of town and the city of Horton was hit hard with considerable damage at Mission Lake. Several campers on the west side of Mission Lake were blown over but no reports of injuries. Lancaster also had severe damage when the storm passed through. Thanks to all those who went the extra mile to help clean up throughout town despite the heat and humidity on Saturday. It has been a long time since we have had a storm of this magnitude.
The Muscotah Cemetery suffered tree damage during the weekend storm. This tree was one of several which fell on grave stones. A portion of the fence on the west was also taken down by a fallen tree.
This tree fell on the basketball court at the park.
Looking down East 4th Street, falling trees had to be pushed off the road to make room for traffic.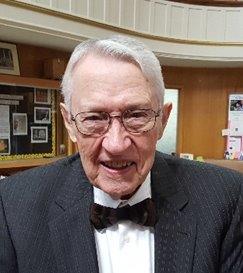 NEW BEGINNINGS ~ Jack Albright
CROSS-EYED GRANDPA
© Jack E. Albright June 2017
I try each day to perfect be
first Lord for Thee–and then for she. (Anya)
For sure I think when she looks at me
she's looking hard for Thee to see.
So help me Lord to perfect be
so she sees Thee when she looks at me.
As each day ends I cross my eyes
the end of my long nose to see
if any warts have grown on me.
BLIND HEARTS AND MINDS SABOTAGE PERFECT VISION
The Bible teaches that God has made himself available and knowable to every person on earth.
The eighth chapter of Psalms is a beautiful example of this: "When I consider Your heavens, the work of Your fingers, the moon and the stars, which You have ordained, what is man that You are mindful of him, and the son of man that You visit him?" (Psalm 8:3-4 NKJV)
The New Testament proclaims the same message and holds people accountable for their failure to believe: "For ever since the world was created, people have seen the earth and sky. Through everything God made, they can clearly see his invisible qualities—his eternal power and divine nature. So they have no excuse for not knowing God." (Romans 1:20 (NLT)
One of the favorite songs I sang as a boy was: "Open my eyes that I may see, glimpses of truth Thou hast for me; Place in my hands the wonderful key that shall unclasp and set me free."
I invite readers to read 2 Kings 6:8-23. This is the exciting story of how the king of Syria sent an army of soldiers to kidnap prophet Elisha and force him to do miracles for him.
One morning Elisha awoke and saw the enemy soldiers had surrounded his house. His servant became frightened when he saw the soldiers and Elisha said: "There are more on our side than on theirs." Elisha prayed that the servant could see the protection that God had provided for them and when the servant looked up he saw that the hillside around Elisha was filled with horses and chariots of fire. (2 Kings 6:16)
That is an exciting story…but it happened hundreds of year ago. Your question and mine is, "What can God provide for me today? Will God surround me with horses and chariots of fire"? The answer is No. He will not send horses and chariots of fire, but what he will send is his Holy Spirit to protect us from the harm that is threatening us today.
"Do not be anxious about anything, but in everything, by prayer and petition, with thanksgiving, present your requests to God. And the peace of God, which transcends all understanding, will guard (surround, shield, protect) your hearts and minds in Christ Jesus."
A few days ago, I was in a group of fifteen Christians who listened to a person describe a painful and complicated situation in their life. One person said, "What we are discussing can only be solved by God, so let's pray." We joined hands and formed a prayer circle. Almost every person in the group voiced a prayer out loud. Others prayed silently.
This prayer took place at approximately 10:30 AM. At approximately 5:30 PM, the same day, the person who was the object of our prayers (in a distant city) Emailed an apology for his poor behavior. God had begun answering our prayers.
What will be our response to this obvious answer to prayer? We will sincerely thank God for assuring us that he does indeed answer prayer. One fact was very obvious in each audible prayer…not a single person voiced a prayer giving God instructions as to how to fix the problem. No one described the problem, as if God did not already know. None told God when and how to answer. No one pretended to "sound holy."
Is that what Jesus meant when he instructed us: "When you pray, enter into your closet, shut the door, talk to God, and he will hear your prayer and reward you openly?"
FROM PASTOR AL ~ Al Schirmacher
realize where you live
don't miss nature erupting
He's calling to you
"He makes springs pour water into the ravines; it flows between the mountains. They give water to all the beasts of the field; the wild donkeys quench their thirst. The birds of the sky nest by the waters; they sing among the branches. He waters the mountains from his upper chambers; the land is satisfied by the fruit of his work. He makes grass grow for the cattle, and plants for people to cultivate— bringing forth food from the earth: wine that gladdens human hearts, oil to make their faces shine, and bread that sustains their hearts. The trees of the LORD are well watered, the cedars of Lebanon that he planted. There the birds make their nests; the stork has its home in the junipers."
Psalm 104:10-17
I live in a tiny town in NE Kansas. Have only lived here four years; accepted opportunity to serve a small but thriving church. Blessed to live in a part of Kansas with hills, trees, lakes and streams.
Since May 2013 have seen and/or heard 94 different birds in the parsonage yard - 191 in a three mile radius of 200 person town - 60+ butterfly species - bobcat strolling across the highway, deer across the yard. Hear cows in the morning, coyotes in the evening. Watch a beautiful Barn Owl a mile from home. Watched local river swell ominously with rains, trickle during extreme heat. Better naturalists could tell you about the trees, flowers, insects and other natural beauties.
Of course I feel blessed.
Do you?
Area residents, can you hear His voice, feel His touch outside?
Those farther away, can you experience Him in your area and circumstances? If not, can you get a little ways away?
"Be still, and know that I am God...."
Al Schirmacher
Proactive Passive
Many of us are people of action.
We charge here and there, doing for others and ourselves, absorbed in Getting Things Done.
And such is good.
But do we practice proactive passive?
Are we just:
There
Listening
Empathizing
Praying?
Do others count on us - not only for doing - but for being?
"Be joyful in hope, patient in affliction, faithful in prayer. Share with the Lord's people who are in need. Practice hospitality.
Rejoice with those who rejoice; mourn with those who mourn. Live in harmony with one another. Do not be proud, but be willing to associate with people of low position. Do not be conceited."
Romans 12:12-13, 15-16 NIV
Al Schirmacher

Hangovers
Who is in charge of the English language? Clean up on aisle nine!
We have words that we never use any more, except in single expressions. Don't believe me? I'll suggest a word, and I bet 95% of you will have an outdated expression come to mind.
druthers
shebang
targeting
bygones
caboodle
yore
dudgeon
bandy
ado
fettle
And don't get me started on "Siamese twins":
vim and vigor
hammer and sickle
spick and span
many others.
Use any of these?
So, English police, we need one of three actions:
Removal
Redefinition (what do these really mean), and/or
Reinstitution (recirculate with multiple expressions).
If I had my druthers.
Al Schirmacher
GOVERNMENTAL NEWS
Sen. Moran Statement on Administration's Cuba Policy
WASHINGTON – U.S. Senator Jerry Moran (R-Kan.) today issued the following statement after the President's visit to Cuba:
"While I support the administration's efforts to reevaluate our trading relationships to make certain we put America first, for Kansas' economy and for our ag community, putting America first means exporting what we produce to countries across the globe. Cuba is a natural market for our nation's farmers and ranchers, and when we don't sell to Cuba, another country does. In addition, increased engagement with the United States empowers the Cuban people. I remain invested in finding ways to increase trade with Cuba rather than cut off relationships that have the potential to create new jobs, bring in revenue and boost our national economy."
Sen. Moran's background on Cuba trade policy:
Sen. Moran introduced legislation, the Cuba Trade Act of 2017, in March of this year to restore trade with Cuba and grant the private sector the freedom to export American goods and services to Cuba while protecting U.S. taxpayers from any risk or exposure associated with such trade. He introduced similar legislation in 2015.
Sen. Moran has long fought for commonsense changes to trade policy with Cuba to open up more markets for American farmers and ranchers. As a member of the House of Representatives, then-Rep. Moran offered an amendment (H.Amdt.1031 to H.R.4871) prohibiting funds from being used to enforce sanctions for food, medicine and agriculture products in a sale to Cuba. His amendment passed the House of Representatives with a vote of 301-116. The adoption of this amendment opened another needed market to farmers throughout the country. Unfortunately, changes in regulations by the U.S. Department of the Treasury in 2005 once again severely restricted this market for U.S. agriculture producers.
Click here to learn more about Sen. Moran's views on the importance of trade with Cuba.
AG Derek Schmidt: State lawsuit convinced Trump Administration to withdraw Obama immigration directive
TOPEKA – (June 16, 2017) – A lawsuit filed by Kansas and 25 other states led to the Trump administration's action yesterday to rescind an Obama executive action on illegal immigration, Kansas Attorney General Derek Schmidt said today.
In a filing yesterday in federal district court in Texas, the U.S. Department of Homeland Security announced that it is rescinding the Obama Administration's November 20, 2014, memorandum that ordered relaxed enforcement of immigration laws against certain categories of illegal immigrants. That memorandum, commonly known as President Obama's "executive action" on immigration, had never entered into effect because it was immediately challenged by 26 states, including Kansas, and was blocked by a federal court injunction.
In its filing yesterday, the Department of Homeland Security set out the history of that litigation. Homeland Security Secretary John F. Kelly wrote that he decided to withdraw the Obama policy after considering "a number of factors, including the preliminary injunction in this matter, the ongoing litigation, the fact that [the Obama memorandum] never took effect, and our new immigration enforcement priorities."
Schmidt said yesterday's action was a direct result of the successful litigation filed by the states that challenged President Obama's legal authority in this matter.
"Yesterday's decision by the federal government to drop its illegal effort to rewrite immigration law by executive action is a victory for the rule of law in our country," Schmidt said. "If changes are to be made to federal immigration law, those changes must come from the people's elected representatives in Congress, not from a president and federal agencies disregarding the written law to act as they prefer. There is no shortcut or substitute for the Constitution's lawmaking process."
In its filing yesterday with the court, the Department of Homeland Security requested additional time to consult with the states about disposition of the lawsuit. Schmidt said he is hopeful that withdrawal of the illegal federal immigration policy will allow swift resolution of the remaining issues in the pending lawsuit. The states filed their lawsuit in December 2014 and obtained the preliminary injunction in February 2015. That injunction eventually was affirmed by the 5th U.S. Circuit Court of Appeals and was left intact by the U.S. Supreme Court.
A copy of yesterday's Department of Homeland Security filing is available at http://bit.ly/2sxtFq2.
AG Derek Schmidt asks Kansas Supreme Court to approve new school finance plan
TOPEKA – (June 16, 2017) – Kansas Attorney General Derek Schmidt today asked the Kansas Supreme Court to quickly approve the new school finance plan signed into law yesterday by Gov. Sam Brownback.
In a Notice of Legislative Cure filed today with the Supreme Court, Schmidt says the new legislation "complies with this Court's Opinion … and is reasonably calculated to have all Kansas public education students meet or exceed" the requirements established by the Court.
Noting that the Court had given the Legislature only until June 30 to bring the Kansas school-funding system into compliance with the state Constitution, Schmidt asked the Court to complete its review of the new legislation before then or to extend that deadline. If the deadline passes without an approved school-funding system in place, the existing law authorizing money for schools will be invalidated, effectively shutting off funding for the state's public school system and closing schools.
A copy of the notice is available at http://bit.ly/2ryTG9a.
Federal appeals court sides with Kansas on regulation of in-state prisoner phone calls
TOPEKA – (June 15, 2017) – A federal appeals court this week struck down federal limits on how much can be charged for inmate calling services for in-state prisoner phone calls, Kansas Attorney General Derek Schmidt said.
The U.S. Court of Appeals for the District of Columbia Circuit agreed with Kansas and eight other states that the Federal Communications Commission (FCC) does not have authority to cap the cost of prison and jail phone calls within states. In a lawsuit filed in 2016, the state plaintiffs challenged the Obama administration's attempt to cap the amount that local jails and state prisons may charge to prisoners for phone calls even when the cost of providing the calling service exceeds the amount that can be recovered from the prisoner or prisoner's family.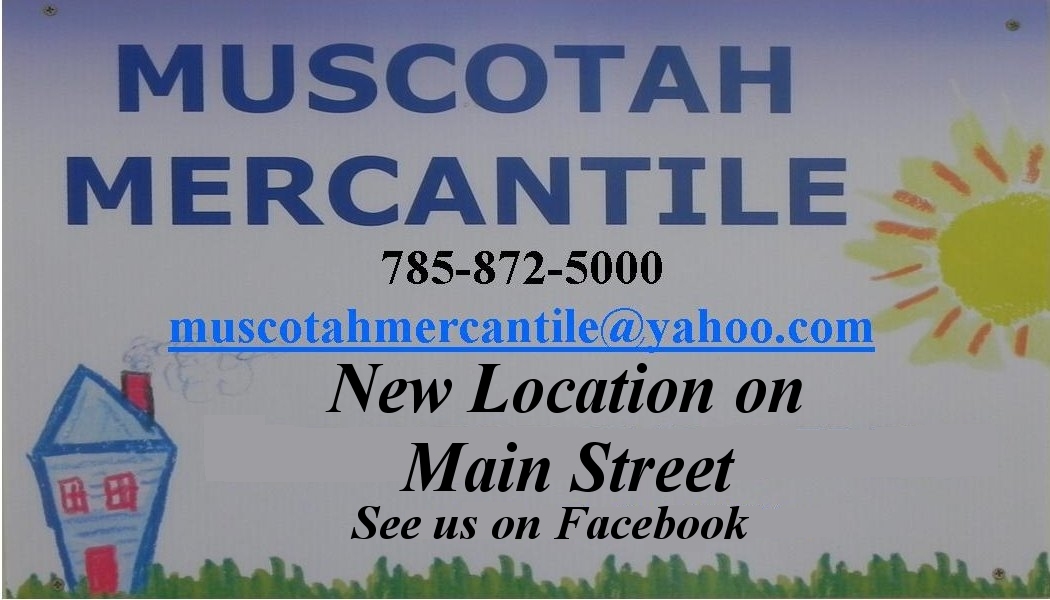 "This case was one of our remaining challenges to overreaching federal regulations implemented during the Obama administration," Schmidt said. "The Court affirmed our view that the federal government lacked this authority to regulate the states. Under our federal system, not all power resides in Washington."
The FCC regulation effectively required state taxpayers to subsidize inmate phone calls by regulating the price of calls that could be charged to inmates housed within the states. Implementation of the regulation was preliminarily blocked by the Court of Appeals for the District of Columbia Circuit in March 2016. The D.C. Circuit Court heard oral argument in February and entered its ruling this week.
The FCC's caps on interstate prisoner phone calls – calls that cross state lines – still stands, but this week's ruling means that telecommunications companies, or state prisons and local jails, are free to set rates or charge for intrastate calls as long as they comply with state regulations.
The case is Global Tel*Link v. FCC, in the United States Court of Appeals for the D.C. Circuit, Case No.15-1461.
A copy of the ruling by the D.C. Court of Appeals can be found at http://bit.ly/2tqrCS5.
Consumer Corner: Know the risks of supporting 'crowdfunding' sites By Kansas Attorney General Derek Schmidt
In years past, folks who had a new idea for a product or service, but needed some startup money to get it going, might approach a bank for a loan or maybe ask friends and family members to invest in their ideas. Today's inventors and entrepreneurs have a new method for raising startup money through online "crowdfunding" sites.
These sites take the "friends and family" investment approach to a global marketplace. Instead of getting one or two large financial backers, a "creator" can collect thousands of small investments from people all over the world. The two largest sites that offer these crowdfunding platforms are Indiegogo and Kickstarter.
In many cases, the creator offers special deals for those who contribute to his or her project – a discount or early delivery of the product once it is launched are two common benefits offered.
Because many of the sites classify the contributions as gifts and not as transactions or donations, this presents interesting challenges when it comes to enforcing the Kansas Consumer Protection Act if a good or service promised is not delivered. The wording in the agreements states the giver is voluntarily giving the project creators money. Therefore, there is no consumer transaction agreement being entered in to - a prerequisite for KCPA protection.
The sites encourage project creators to follow through on the gifts or perks, but do not necessarily obligate them to do so. The sites further state a consumer is not entitled to anything just because they have given money. The sites that host these pages remove themselves from any liability; if the fundraising goal is not met, or, the fundraiser fails to follow through, even if the goal is met, there is no enforcement ability to deliver on the promises made.
In one instance, a young man started a campaign that promised to teach people how to develop apps for smart phones. The man raised $54,000 – surpassing his original goal of a couple thousand – but never delivered.
And just this month, a startup that raised $2.4 million on Kickstarter to manufacture a sleep monitoring device announced that it is shutting down.
The Federal Trade Commission has taken action against some creators who failed to keep promises made on crowdfunding sites. However, in many cases, authorities may be unable to locate the person who created the page. Even if the person is found, the money given to support the project may be long gone.
To avoid crowdfunding scams, do as much research as you can into the project you are supporting and the person who is promoting it. Find out if the person has had other successful projects in the past and ask yourself if the potential benefits of supporting the project outweigh the risk of losing your money.
If you suspect a crowdfunding page is a scam, use the site's features to report it. If you've lost money to one of these scams, you can file a complaint with our Consumer Protection Division online at www.InYourCornerKansas.org or by calling (800) 432-2310.
Reps. Jenkins and Cleaver Introduce Bill To Expand Access to Rural Anesthesiology Care
WASHINGTON, D.C. – Recently, Congresswoman Lynn Jenkins (KS-02) and Congressman Emanuel Cleaver, II (MO-05) introduced H.R. 2881, the Medicare Access to Rural Anesthesiology Act. This bill will allow certain rural hospitals to use Medicare Part A funds on a "pass-through" basis to attract and retain physician anesthesiologists.
"For many years, rural hospitals and clinics have suffered from a shortage of anesthesiologists to care for their patients. Attracting physicians to live and work in a rural setting is a unique challenge these critical access hospitals face," said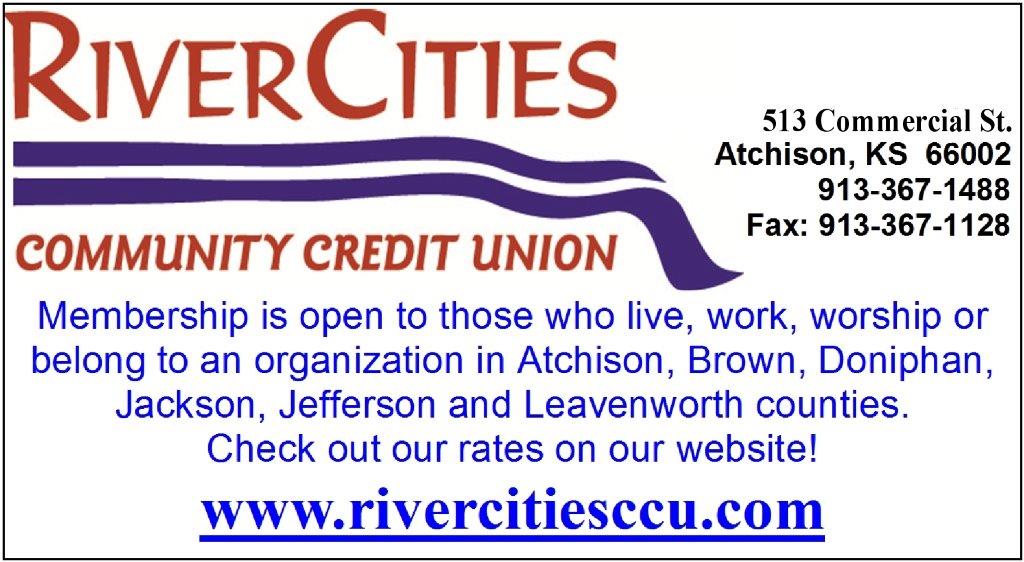 Congresswoman Lynn Jenkins. "The Medicare Access to Rural Anesthesiology Act remedies this problem by allowing certain rural hospitals to use Medicare Part A funds on a 'pass-through' basis. This legislation will make it easier for critical access hospitals to attract and retain physician anesthesiologists to serve their rural communities. I look forward to working with Rep. Cleaver on this bipartisan legislation to better serve our rural hospitals and rural communities."
"It is widely known that our rural areas have higher percentages of children and the elderly. Our most vulnerable citizens need access to quality anesthesiologists who are available to serve them where they live. Rep. Jenkins and I understand how important this is and we are working to improve the healthcare for our citizens who live in rural communities," said Rep. Emanuel Cleaver, II.
Sen. Moran Statement on Ending of Ban on U.S. Beef Exports to China
WASHINGTON – U.S. Senator Jerry Moran (R-Kan.) today issued the following statement regarding news from the USDA that they have finalized details of an agreement to allow the United States to resume exports of beef to China:
"Given the current low prices Kansas farmers and ranchers are facing, we need every available export market. A finalized agreement so that the United States will be able to export beef to China is welcome news for producers across the country. China offers great potential for beef sales, and the new opportunity in this market will boost not only our ag community but also our national economy."
MISCELLANEOUS PRESS RELEASES
KSHSAA Member Schools Vote in Favor of Both Classification Committee Proposals
TOPEKA, Kan. - In accordance with a memo and ballot mailed May 3, 2017, the voting on two proposals to reclassify KSHSAA member schools has now been completed. For the proposal to reclassify member schools in classes 4A, 3A, 2A and 1A in football, 215 schools voted in favor and 73 schools voted in opposition. For the proposal to reclassify member schools in all activities except football, 207 schools voted in favor and 145 schools voted in opposition.
Based on 288 member schools, the proposal to reclassify member schools in football classes 4A, 3A, 2A and 1A needed 145 votes to pass. That requirement has been met and the proposal has been adopted. Accordingly, the change to Classification of Senior High Schools Rule 5, Section 2, Article 1, and the change to Football (Boys) Rule 35, Section 2, Article 3 approved by the Board of Directors in April by a vote of 56-11, will become effective with the September 2017 football classifications, for competition in the 2018-19 football cycle.
Based on 352 member schools, the proposal to reclassify member schools in all activities except football needed 177 votes to pass. That requirement has been met and the proposal has been adopted. Accordingly, the change to Classification of Senior High Schools Rule 5, Section 2, Article 1, approved by the Board of Directors in April by a vote of 52-15, will become effective with the September 2018 classifications, for competition in the 2018-19 school year.
KSHSAA Handbook Rule 5, Section 2, Article 1 and Rule 35, Section 2, Article 3 will be modified as follows:
CLASSIFICATION OF SENIOR HIGH SCHOOLS
Section 2: Senior High Regulations
Art. 1: All member senior high schools shall be divided into six Classes—6A, 5A, 4A, 3A, 2A and 1A. Class 6A shall include the thirty-two (32) thirty-six (36) high schools with the largest enrollments; Class 5A the next thirty-two (32) thirty six (36); 4A the next sixty-four (64) thirty-six (36); 3A the next sixty-four (64); 2A the next sixty-four (64); and Class 1A, the remainder.
FOOTBALL EXCEPTION: Classifications, for the purpose of determining district football assignments, shall be based on the total enrollment in the school's ninth, tenth and eleventh grades as submitted to the KSHSAA on the date established by state statute for official enrollment. (Exception: See Note in Article 3 below for football classification procedure for USD #207 and USD #453.)
For the purpose of district football, utilizing this exception, member schools will be classified as follows:
Class 6A: 32 largest member schools playing 11-Man football
Class 5A: 32 next largest member schools playing 11-Man football
Class 4A: 64 32 next largest member schools playing 11-Man football will be split equally into Division I & Division II
Class 3A: 64 48 next largest member schools playing 11-Man football
Class 2A: 48 next largest member schools playing 11-Man football
Class 2-1A: All other member schools playing 11-Man football
8-Man: participating schools will be assigned to two separate Divisions, as established by the Executive Board
'Water/Ways' Smithsonian exhibition opening in Eudora
TOPEKA — The Kansas Humanities Council presents the exclusive Kansas tour of "Water/Ways," a Smithsonian Institution traveling exhibition about the ways water shapes our lives, from June 24 to August 6, 2017, at the Eudora Community Museum, 720 Main Street in Eudora. A grand opening and reception is schedule for June 24, 2017, at 11:00 a.m. at the museum. Eudora is the first of seven Kansas communities to host the national exhibition that will tour the state through June 2018.
"Water/Ways" explores the stories of how water impacts our work, our play, our celebrations, and our communities. The Smithsonian exhibition connects visitors of all ages to the important role water plays in our lives, including understanding where a community's water comes from, what the future holds for water, and what visitors can do for water in their hometown. Hands-on activities encourage visitors to follow Kansas's waterways and watersheds on a giant floor map and to consider how much water is needed to produce everyday items like a pair of blue jeans or a gallon of milk.
Visitors to the Eudora Community Museum will also see "At the Mercy of the Kaw: Eudora's Relationship with Water," a local exhibition about the impact of water, both positive and negative, on Eudora's history and development. One example is the 1951 flood that "submerged the entire northern portion of Eudora Township, as well as significant parts of the city limits of Eudora," according to Ben Terwilliger, executive director of the Eudora Community Museum. "At the Mercy of the Kaw" features stories of community members persevering in the face of the flood, like Hazel Harris's cruise down a submerged Kansas Highway 10 in a boat to visit her hospitalized husband in Lawrence or the Neis family's dramatic rescue of 200 chickens from rising floodwaters. "At the Mercy of the Kaw: Eudora's Relationship with Water" is on display alongside the "Water/Ways" exhibition from June 24 to August 6, 2017.
In addition to the Eudora Community Museum, six community organizations will host the "Water/Ways" Smithsonian exhibition: Thomas County Historical Society, Colby; Boot Hill Museum, Dodge City; Hesston Public Library; Geary County Historical Society and Museums, Junction City; Symphony in the Flint Hills Gallery, Cottonwood Falls; and Museum at Prairiefire, Overland Park.
Additional stories about the impact of water in Kansas can be found in Kansas City, Kan., and Ottawa, two "Water/Ways" Partner Site communities. Partner Sites explore the themes of "Water/Ways" through local exhibitions and public programs; the Smithsonian exhibition is not on display at the Partner Site locations.
Mr. and Mrs. F.L. Schlagle Library and Environmental Learning Center, 4051 West Drive in Kansas City, Kan., presents "Dam, That Took a Long Time," an exhibition about the delays and setbacks that befell the construction of Wyandotte County Lake in the 1930s. The exhibition is on display June 24 to August 6, 2017. Contact (913) 299-2384 or visit www.kckpl.org for more information.
The Franklin County Historical Society presents the "Crossings: Getting Over, Around, and Through Water in Franklin County" exhibition at the Old Depot Museum, 135 W. Tecumseh St. in Ottawa, through August 20, 2017. The exhibition looks at Franklin County's relationship with the Marais des Cygnes River. Contact (785) 242-1250 or visit www.olddepotmuseum.org for more information.
The "Water/Ways" initiative has been made possible by the Kansas Humanities Council with support from the National Endowment for the Humanities, the Kansas Humanities Council's Friends of the Humanities, and the following partners: the Mariah Fund, the Sunflower Foundation, Freedom's Frontier National Heritage Area, Prairie Band Potawatomi Nation, CCS Family Fund, Matfield Station, and Hall Commercial Printing. "Water/Ways" statewide partners are the Kansas Department of Agriculture and the Kansas Water Office.
The "Water/Ways" Smithsonian exhibition is part of Museum on Main Street, a collaboration between the Smithsonian Institution and the Kansas Humanities Council. Support for Museum on Main Street has been provided by the United States Congress. "Water/Ways" was adapted from an exhibition organized by the American Museum of Natural History in New York.
The Kansas Humanities Council is a nonprofit organization that supports community-based cultural programs, serves as a financial resource through an active grant-making program, and encourages Kansans to engage in the civic and cultural life of their communities.
For more information about "Water/Ways" in Eudora, contact the Eudora Community Museum at (785) 690-7900 or visit www.cityofeudoraks.gov/100/Eudora-Community-Museum. For more information about the statewide "Water/Ways" initiative, contact the Kansas Humanities Council at (785) 357-0359 or visit www.kansashumanities.org.
Dealing with Disaster: Travis McCarty
Talk about a world turned topsy-turvy. That's what happened March 6 in Clark County.
On that fateful day, wildfires exploded across Kansas, Colorado, Oklahoma and Texas and swept through an estimated 1.5 million acres. A couple days after the fire burnt out, some said the charred remains looked like Mars—desolate and barren.
For Travis McCarty, this day will remain forever etched in his memory. The experience scorched his soul.
He watched as 76 mile-per-hour winds fueled grass fires that destroyed more than 461,000 acres in Clark County where his family has farmed and ranched for four generations.
Dozens of farm and ranch families lost their homes, out buildings and livestock. Countless wildlife fell prey to the fiery devastation including dead and severely injured coyotes, deer and jackrabbits.
A large-animal vet by trade, McCarty was consulting at a feedlot near Montezuma that day when his phone rang.
"Dad called to say he really needed me," McCarty says. "He told me he was headed toward a neighbor with his tractor and disk to save his home from fire."
Seeing the billowing smoke about 65 miles to the southeast, McCarty jumped in his pickup and sped toward Ashland. That's when the chaos began.
Trying to reach the Sand Creek Ranch pasture, he turned around because he couldn't make it due to the fire and smoke. Instead, he rendezvoused with his wife and father-in-law. They headed for his parent's place to move some first-calf heifer pairs into a safe place.
As they hurried to save the cattle, the fire swept closer. Little more than a mile away, McCarty says he could feel the heat like a blowtorch on the back of his neck.
"It was the biggest fire I'd ever seen and covered the sky," he recalls. "It scared me to death as it raced toward us."
Realizing the imminent danger, they abandoned their rescue mission and headed for the Ashland-Englewood junction away from the fire's path. Several minutes later the wind shifted and McCarty thought it safe to return to his parents' home.
As he pulled into the driveway, he saw the fire had burned within a few feet of the house. It remained intact.
"Only God knows why that house is still standing," McCarty says. "You do funny things when you're in a situation so out of control. I grabbed the little water reservoir out of my vet box in the pickup and started spraying any fire or hot spots I could see. When I think back, it was comical but I had to try anything to help."
Like so many of their neighbors, the McCartys lost livestock and miles of fencing. Twenty-eight head of his 60-head breeding stock females died in the wildfire. Half of his dad's 340-head cow herd perished.
Two months after the fire, the Clark County cattlemen continue to rebuild and pick up the pieces of their broken lives. They take each day one at a time. Nothing is normal anymore. Their goal – move forward.
"We're going to grind it out like my grandfather and his father did during the Great Depression and the Dust Bowl days," McCarty says. "I'm sure they experienced similar feelings we have. It's stressful and it's aged us all."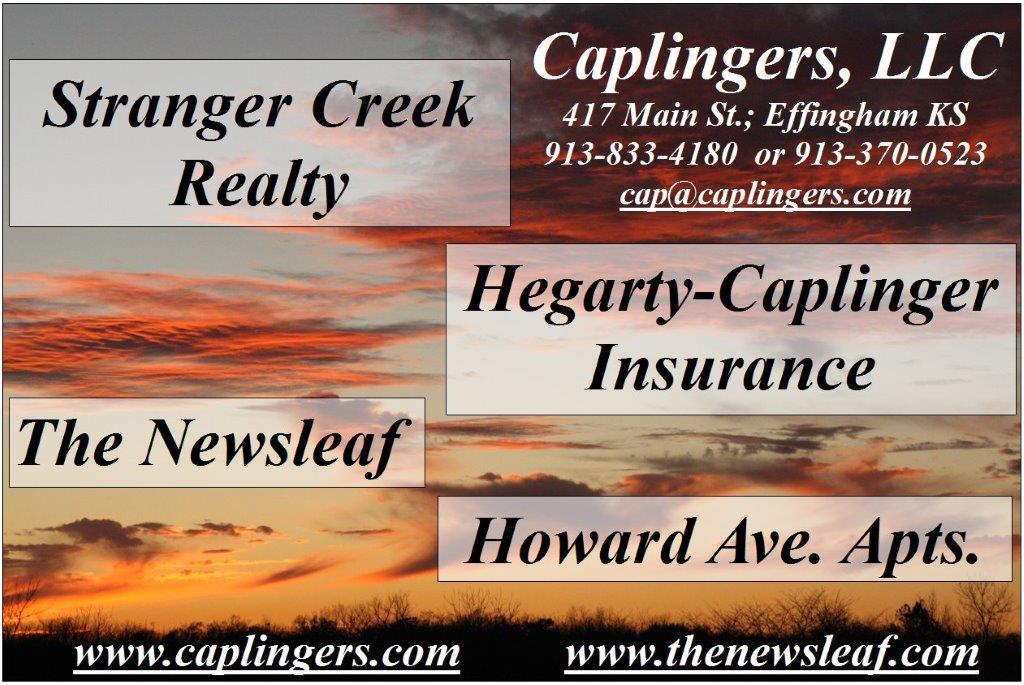 Their surviving cows and calves remain in temporary pastures. Stock mob graze weedy areas enclosed by electric fence. Sometimes they bust out and free range like the days before Joseph McCoy forever changed the open-country, cattle grazing in Kansas.
The McCartys plan to finish rebuilding fence by the end of 2017. Generous donations from throughout the country have provided them with approximately 25 percent of the fencing materials needed to rebuild.
So far, they've cleared almost 95 percent of the burnt posts and barbed wire from the cross fencing and perimeter fencing surrounding their pastures. They've rebuilt less than 10 percent.
"We'll probably be in this rebuilding mode for years," McCarty says. "We take each day one at a time. Nothing is normal anymore."
Yes, every day is different. New challenges, small triumphs, setbacks and baby steps forward, he says. With every passing day McCarty feels a little stronger.
Looking back on March 7, the fires still burned. Father and son cried together about their losses – the carnage of dead cows and calves seemed too much to bear.
"That was the bottom for us," McCarty recalls. "Thinking what in the world are we going to do."
Then his phone rang.
People calling – asking to help.
The fires still smoldered. The McCartys didn't know what needed to be done. They hadn't even had time to assess the fire's consequences.
Farmers and cattlemen like the McCartys remain a fiercely independent lot. Self-reliant. If something – anything – needs done. They will fix it. They will handle it themselves. Thank you very much.
"Most of us are people who usually don't ask for help," McCarty says softly. "But now, we had to learn to say, 'yes.'"
The outpouring of those wanting to help has been overwhelming. Friends helping friends. Neighbors helping neighbors. Everyone in the community and from across the country pitching in.
McCarty talks about a 19-year-old young man who traveled from Michigan four times to help. He's brought fencing supplies, clothing, organized hay delivery and worked a week of his vacation rebuilding fence.
"This spirit keeps you going," he says. "While we've suffered a huge financial blow – it's just money."
McCarty hopes to one day pay this generosity forward. He recently dropped everything to assist in another community devastated by hail and a tornado.
"I can't tell you if I'd have done that a year ago," he says. "But after experiencing the fire you just go."
The fire of 2017 changed the lives of those who live in Clark County forever.
All know the feeling of watching the sky turn black, the arid smell, seeing the smoke blanket the landscape and wondering why?
Most will say they rose to the challenge, met it head-on and are better people for doing so. This kind of spirit and selflessness will allow this region of Kansas to recover. A community of kindred spirits moving forward.
Kansas Producers Participate in Trade Mission to Costa Rica
MANHATTAN, Kan. — This spring, the Kansas Department of Agriculture led a trade mission to Costa Rica to establish and strengthen relationships with Costa Rican beef producers. The KDA delegation of Billy Brown and Caitlyn Maloney was joined by Galen Fink, owner of Fink Beef Genetics in Randolph, Kansas, and project partner David Hobbs, director of activities for the American International Charolais Association.

KDA has partnered with the Costa Rican National Institute of Innovation and Transfer in Agricultural Technology (INTA) to demonstrate the benefits of utilizing U.S. beef genetics in the national herd of Brahman-based cattle. A field day exhibiting the offspring of U.S. Charolais and Red Angus-sired calves was the focal point of the mission, as over sixty Costa Rican cattlemen were in attendance. Through visits to Costa Rican ranches, genetics centers and academic institutions, the team gained useful insight on industry issues, listened to producers' needs, made invaluable industry contacts, and solidified existing partnerships. Over the course of the week, the group was presented with numerous partnership opportunities in both the national and private sectors of the beef industry, which helped participants achieve useful insights for the future as the project moves forward.
"[This was] the best meeting INTA has ever put on," said Fink. "It was in an area where there are a lot more cows, and producers were very serious about what they were doing. Some traveled up to 10 hours to get to the field day. Tour stops were outstanding."
While U.S. exports of beef and beef products to Costa Rica have increased from $1.7 million in 2009 to $15.1 million in 2016, there has been a sustained decline in the cattle herd in Costa Rica, raising concerns about the sustainability of the local cow herd. "By utilizing U.S genetics through F1 crosses, Costa Rican producers can increase growth, reduce time to harvest, and improve overall efficiency while simultaneously being more environmentally friendly and sustainable," said Brown, agribusiness development coordinator at KDA.
KDA strives to be a liaison and partner for the entire Kansas agricultural sector from farmers and ranchers to agribusinesses and food establishments and is dedicated to providing support, assistance, and opportunities to enhance Kansas businesses and grow agriculture in Kansas.
The trade mission was funded in part through U.S. Livestock Genetics Export, Inc. If you are interested in participating in upcoming trade missions, please go to agriculture.ks.gov/international or contact Suzanne Ryan-Numrich at suzanne.numrich@ks.gov or call 785-564-6704.
SUGGESTED CUTLINE: Members of the trade mission delegation toured a working barn on the Gilberto Rojas Ranch in Limonal, Costa Rica. The delegation consisted of David Hobbs (back row, far left), American International Charolais Association; Billy Brown (back row, second from left), Kansas Department of Agriculture; Galen Fink (back row, second from right), Fink Beef Genetics in Randolph, Kansas; and Caitlyn Maloney (front row, second from left), Kansas Department of Agriculture.
WILDLIFE AND PARKS REPORTS
Kansas Monarch Conservation Plan To Focus on Habitat
PRATT ­– Monarch butterfly populations are on the decline and in just two short years, these winged wonders could be listed as a threatened or endangered species by the U.S. Fish and Wildlife Service (USFWS). In an effort to help bolster monarch habitat, and subsequently monarch numbers, agencies and organizations across the state came together June 7-8 for a two-day summit in Topeka to formulate a plan.
The Kansas Monarch Conservation Plan will be the collaborative effort of many agencies and organizations around the state, including the Kansas Department of Wildlife, Parks and Tourism; Kansas Department of Agriculture, Kansas Department of Transportation, Midwest Association of Fish and Wildlife Agencies, and many other agricultural and conservation-based organizations. The plan is expected to largely address critical monarch habitat - both areas that have been lost or need improvement, as well as areas that could serve as new habitat.
Once a statewide plan is agreed upon, those ideas will then be incorporated into a larger plan derived from as many as 16 other states in the Midwest region. The resulting comprehensive plan will then be presented to the USFWS.
On the state level, one such approach currently under consideration is the possibility of incorporating milkweed – a plant necessary for monarch production – into the seed mixes used by the Kansas Department of Transportation along roadways.
For information on how to get involved, visit www.fws.gov/savethemonarch/, www.monarchwatch.org/, or monarchjointventure.org/.
New Float Your Boat Contest
PRATT – It will be a race against time, and a friendly race against each other, as participants in the all-new "Float Your Boat" contest hit the water at Lovewell State Park Sunday, June 18 to see who has crafted the best makeshift boat. The kicker is, participants may only use cardboard and duct tape for their entries.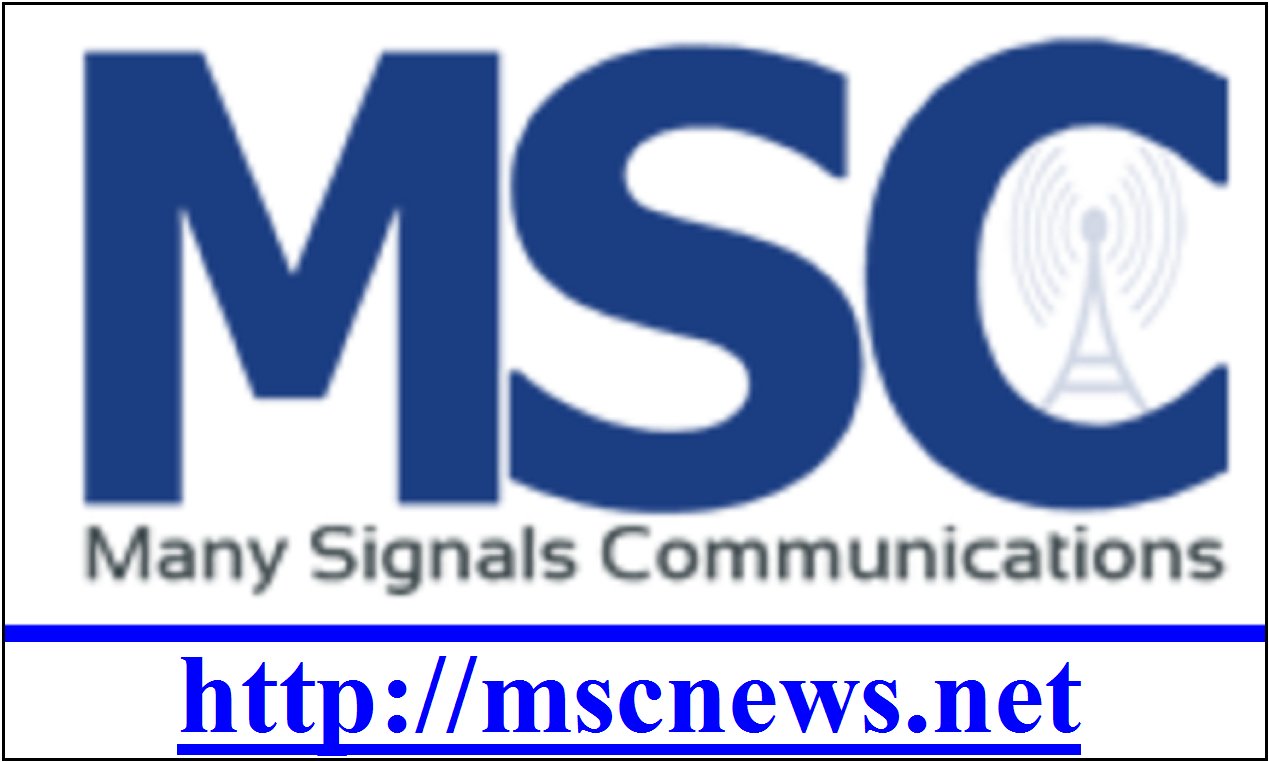 The event will be held at the Southwinds Beach area where registration will be open from 11 a.m. to noon, and boats will be on display until the races begin at 1 p.m.
Teams must consist of two members, one of which must be 18 or older. Boats will need to be crafted ahead of time, either at home or at a campsite. Entries may be decorated as long as it is done in a family-friendly manner. The team who crosses the finish line in the fastest time, still afloat with both team members inside, wins. U.S. Coast Guard approved life jackets are required.
A daily vehicle permit, $5.00, is required to enter the park. For more details, contact park staff at (785) 753-4971.
Register For Third Annual Little Apple Paddle
PRATT – The third annual Little Apple Paddle – a 10-mile, family-friendly paddle along the Kansas River – will take place Saturday, July 15 this year. Paddlers will depart from the boat ramp at Linear Trail Head (E. Hwy 24) at 9 a.m. and arrive at St. George around 1 p.m., with at least one stop along the route. Upon finishing, paddlers can sit back and relax as buses haul everyone back to the trail head. The deadline to register is June 30.
Paddlers who have canoes or kayaks are encouraged to bring their own vessels and life jackets. Those without equipment can rent vessels on a first-come, first-serve basis. Life jackets are required.
Registration costs, which include a light lunch and event t-shirt, are as follows:
$10 Bring your own vessel (must have life jacket)
$15 Rent single-person kayak (life jacket and paddles included)
$30 Rent two-person kayak or canoe (life jackets and paddles included)
For more information, and to register, visit www.mhkprd.com and click "Events," then "Little Apple Paddle."
This event is made possible by the Kansas Department of Wildlife, Parks, and Tourism; U.S. Army Corps of Engineers; Kansas State University Recreational Services; Fort Riley MWR; Friends of the Kaw; Friends of Tuttle Creek State Park; Pathfinder; Manhattan Fire Department; and Visit Manhattan.
HISTORY IS FUN ~ Robert D. & Helen Caplinger
HISTORY FROM THE OBITUARY OF MARY ELLEN HARGROVE. "Mary Ellen, daughter of James Laird and Eliza Russel Miller, 91, was born Jan. 18, 1857 near Arrington and passed away June 5, 1948. She was united in marriage to Lynne Boyd Hargrove, Sr., October 12, 1877 at DeKalb, Mo.
"To this union four children were born: Grace Pearl, Alice Irene, Lynne Boyd, and Nancy Arbor. She was preceded in death by her husband, and one daughter, Irene. She was a mother also to the children of her husband's by an earlier marriage, all of whom have preceded her in death except one, R. C. Hargrove of Effingham. She moved with her family to western Kansas in 1887 and endured the hardships of a pioneer.
"She taught school in Atchison County before her marriage, and after the death of her husband, she resumed her profession and continued until she attained the age of 72 years. She often made the expression that teaching was second nature to her and that an education could not be taken from you.
"Mrs. Hargrove has been an invalid the past three years and under the constant and loving care of her daughter Mrs. Nancy Walters, near Elk Creek, Mo.
She leaves to mourn her passing Mrs. Grace Barrett, Topeka, Lynne Boyd Hargrove, Modoc, Kansas, Nancy Walters, Elk Creek, Mo., R. C. Hargrove of Effingham, a sister, Miss Annie Miller, Atchison.
"Funeral services were held at the Monrovia Methodist church with burial in the Monrovia Cemetery."
HISTORY FROM THE OBITUARY OF HARRY STRINE. "Harry Strine, son of Jacob and Sophronia Svetland Strine, was born at Walde, Ohio, January 21, 1876. Soon after the father's death the family came to Kansas and settled in Monrovia. This was in the spring of 1883.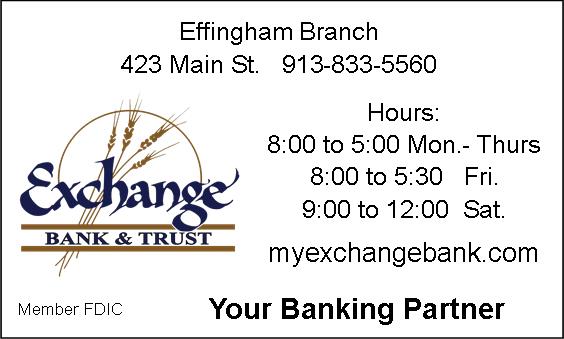 "In April 1905, he married Miss Roxie Parker. Mrs. Strine died Jan. 4, 1915.
"In early manhood, he entered the Mercantile business in Monrovia in partnership with U. B. Sharpless and after a few years obtained full ownership. In connection with the general store, he served as postmaster and built and operated a grain elevator for many years. Several years prior to his retirement he operated a grain elevator at Cummings.
"For the past two years, Mr. Strine has lived with his daughter at their residence in Effingham.
"Mr. Strine had been in failing health for several years and last November underwent a major operation at the University of Kansas Medical Center. During the long illness his sister, Mrs. Pearl Olson helped to care for him.
"Mr. Strine is the only surviving member of a family of six children, four brothers, George, Alfred, John and Arch, having preceded him in death. Besides Miss Ardyth Strine, he is survived by another daughter, Mrs. Boyd Moman of Horton and a son, Earl Strine of Effingham, two grandsons, Wayne and Clyde and a number of nieces and nephews.
"From early childhood he took an active part in his home, Community - that of the Monrovia M. E. Church of which he was a member, and the Monrovia grade school where he served as a board member.
"Pallbearers were: George Morgan, John E. Hawk, Percy Hoffman, John Turner, Fritz Stutz and Oral Carson. Interment was in the Monrovia cemetery."
HAWK - RADER WEDDING. "Miss Venita Jo Hawk, younger daughter of Mr. and Mrs. Covell Hawk, become the bride of Lee Rader, son of Mr. and Mrs. Pearl Rader, of Horton, at the Community church, Effingham, Kansas.
"Her only sister, Mrs. Alvin Kruse, of Morrill, was her bridesmaid. Alvin Kruse was the groom's best man. The tapers were lighted by the bride's small brothers, Billy and Leonard Hawk. The ushers were Ross Smith, Cyril Winkelbauer, of Horton, and the bride's brother, Duane Hawk.
"The bride, who graduated at ACCHS in 1947, and has been a very efficient and popular clerk in the Penney store in Horton, will retain her position. The bridegroom, a graduate of the Horton high school, was an employee at Penney's until he entered the medical corp of the service for three years. He made several trips overseas. Since his return, he has been with the Firestone company in Horton.
"After the reception, Mr. and Mrs. Rader left for a short wedding trip. Upon their return they will be at home in an apartment in Horton."
ROY ECK WAS HIRED AT ACCHS. "Roy Eck of Marysville, Mo., has been hired to teach Vocational Agriculture. He has been teaching for the past three years at Marysville."
ENGAGEMENT ANNOUNCMENT. "Mr. and Mrs. Henry Bunck of Everest announce the engagement of their daughter, Eileen to Mr. Walter E. Wohletz, son of Mr. and Mrs. Ed Wohletz. Miss Bunck has chosen Wednesday, July 28, as the date of her marriage to Mr. Wohletz. The ceremony will take place at St. Joseph's Catholic church."
BINDEL - FALK WEDDING. "Miss Lillian Grace Bindel, daughter of Mr. and Mrs. Aloysius J. Bindel of Atchison became the bride of Lawrence Falk, son of Mr. and Mrs. Ernest Falk of Effingham, in a lovely June wedding which took place June 22, 1948 at St. Benedict's Church in Atchison. Miss Marjorie Falk, sister of the bridegroom, was maid of honor. Brother of the bride, Mr. Aloysius J. Bindel, Jr., was the best man. Following the wedding, the couple are at home on a farm northeast of Effingham where the bridegroom is engaged in farming."
LETTER RECEIVED FROM FORMER ACHS PRIN. J. W. WILSON.
"From time to time, we print interesting letters from former Effingham people. This is one from Warrensburg, Mo. dated July 4, 1948 from J. W. Wilson. Part of which says:
"I am 84. I first saw Effingham in the late 60s, when mother carried me from a flatboat at Atchison, and out on the wild prairies south of Effingham, only two other neighbors in sight on all the open wild prairies. East of father's farm, in what we called 'Little Missouri' there were several homes in the timber, the Noffsinger neighborhood.
"However, there was a 'city' on a hill west of fathers house estimated at about 10,000 population. They were 'bound builders' and 'cave dwellers'. My brother plans to write a history of Prairie Dog Town; also a battle he fought with the rattlesnake. In those days, there were many rattlesnakes and few democrats."
SOFTBALL SEASON IS BACK. Twelve teams are divided into two divisions:
The White Division contains Lancaster, Methodist Sr., Farmington, Coal Creek, St. Ann's, and Community.
The Yellow Division contains Muscotah, Camp Creek, Methodist Jr, Star, Pardee and Lancaster Presby.
"The second round of the soft ball season got under way last Tuesday night, July6, with the Methodist Jr. team losing to Muscotah by a 11 to 12 score.
The game was all tied up going into the last of the 7th when two walks and a hit scored the winning run for Muscotah.
"The second game between Coal Creek and Community was won easily by Coal Creek 14 to 8."
CLASSIFIED ADS
DO YOU WANT YOUR ISSUE OF THE NEWSLEAF MAILED TO YOUR HOME OR BUSINESS? SUBSCRIPTIONS ARE NOW AVAILABLE AT THE RATE OF $42.00 FOR 1 YEAR. To subscribe send your check to: The Newsleaf; PO Box 209; Effingham, Ks.
DO YOU WANT YOUR ISSUE OF THE NEWSLEAF MAILED TO YOUR HOME OR BUSINESS? SUBSCRIPTIONS ARE NOW AVAILABLE AT THE RATE OF $42.00 FOR 1 YEAR. To subscribe send your check to: The Newsleaf; PO Box 209; Effingham, Ks.
THE CITY OF LANCASTER. JULY 4TH, 2017
12:00 PM-1:30 PM-Pulled Pork meal at Lancaster City Bldg.
FREE WILL DONATION
All money to purchase items for the City Playground
5:30 PM- Parade line up at City Building
ALL ENTRIES WELCOME
6:00 PM- Parade
Free Ice Cream at city building after the parade.
Ice Cream provided by: Lancaster Oil Co., Burke Farms and Oswald Dairy Farm.
Free kid's games-Kanning Park after parade & ice cream
Dusk - Free Fireworks at Kanning Park
The City of Lancaster Patriotic Porch Contest
Pick up entry forms at Lancaster Oil Co.
Sponsored by The Lancaster Lions Club
FIREWORKS FOR SALE from June 27th to July 5 at the Todd Eckert home. Open 10AM to 9 PM.
Effingham City Pool
RATES:
$3.00 per day all ages
Punch Card of 10 for $25.00
Punch Card of 20 for $50.00
Family Season Ticket - 4 members $250.00
Each additional person $20.00
(Immediate Family Only)
HOURS OF OPERATION:
1 PM till 7 PM daily
7 till 8 PM lap swim on Tuesday & Thursday $1.00
-Swim Lessons-
Session One: June 12th – 16th
Levels 3 & 4
Session Two: June 19th – 23rd
Levels 5 & 7
Session Three: June 26th – 30th
Levels 1-2
Two times will be available, one morning and one evening, for each session:
Morning Session: 11:00 am – 11:45 am
Evening Session – 6:15 pm – 7:00 pm
$25.00 for first child in family; $15.00 for second; $10.00 for each additional
For information: (913) 833-2309
"GUESS WHO"
Can you identify the person(s)/place/year in the photo this week?
Last issue we see Kathy Cattrell, Jack and Dawn Noll showing sheep at the county fair.
LAST WEEK
Problems with this web site contact cap@thenewsleaf.com Last updated 6-20-2017
<![if !vml]>
<![endif]>