You are our Visitor
The March 19, 2019 Edition
of
The Newsleaf
Vol. 16 Issue 12
BETWEEN THE ISSUES
FRONT PAGE
OFFICIALS PLAN FOR FLOODING
According to current predictions from the National Weather Service and Corps of Engineers, the Missouri River is expected to crest at 31.8 feet on Sunday, March 17. This surpasses the highest recorded crest height of 31.6 feet from 1993. High flood waters are expected for several days.
Atchison County and the City of Atchison partner together to plan for Missouri River flooding. The main impact during this flood will be River Road located in the City of Atchison and River Road both north and south of Atchison located in the county. Public Works departments from both the county and city are placing barricades to block traffic from flooded areas. Please do not drive through flooded roadways.
Emergency personnel have plans in place to cover any emergencies that may happen. If you experience any emergencies please call 911. In the event that flood waters drastically increase, the Atchison County Emergency Operation Plan will go into effect.
With continued high‐volume flow in the Missouri River, the Missouri levee system may fail which would cause Missouri Highway 59 to close. Please make alternate plans to avoid that area if it becomes flooded.
For more information, contact Atchison County Emergency Management at (913) 804‐6131.
Local FFA Chapter Continues Gardens
The Atchison County FFA Chapter has been busy building new raised
garden beds to be placed at the District's Outdoor Learning Campus for students to plant a spring and summer vegetable garden. This is a great hands on learning project for the FFA members as well as the students who will be planting and caring for the crops throughout the spring and summer. This project has also allowed for partnerships to be developed and supports and encourages the development of our Outdoor Learning Campus. This was all made possible with a grant the FFA received from the Kansas Farm Bureau FFA Community Grant and the Kansas FFA Foundation.
ALL AROUND US
Family Full of Wrestlers
Mildred and Duane Hawk spent this past Sunday afternoon in Topeka watching seven of their great grandsons compete in the USA Kids State Wrestling tournament. Pictured back row are Great Grandpa Duane, Adler Koontz (4th place), Easton Schletzbaum, Max Bottorff (2nd), Roman Clouse (5th), Great Grandma Mildred, and front row Houston Schletzbaum (1st), Mason Bottorff, and Cole Speer (3rd). All of the boys did a great job, and none of them had to wrestle each other.
Escape to Paradise
Nancy Keith, Effingham, and her friend Paul Porter, Holton, vacationed over the holidays in Hawaii where they were able to enjoy the beautiful tropical weather and see some amazing sights. Paul, who had lived there once upon a time, was happy to show Nancy some of his favorite places and introduce her to his friends. In the story below Nancy shares her experiences and her insights.
Nancy says,"During the December holidays, I did escape to the Hawaiian Islands for three glorious weeks. Paul had lived there for 17 years and was a wonderful guide. After landing in Honolulu, we enjoyed the jazz duo of Maggie Herron (she is Paul's friend) and Rocky Holmes. Waikiki Beach was another highlight besides dining at the Hard Rock Cafe the following day. The third day, we boarded a Norwegian Cruise Line ship to begin a tour of the four larger Hawaiian Islands. This is when the real adventures began!'
The Island of Maua was one of their stops. Of that visit Nancy says, "Wow, I finally got to see Haleakala, an extinct volcano. It rises 30,000 feet from the ocean floor, and the crater is the size of New York. It looks like an eerie lunar landscape. We viewed it at sunset. The view and trip up was magnificent. The vegetation changed as we went up in elevation. Next day we explored Lao Valley with its beautiful botanical garden - Valley Isle and the Maui Ocean Center Aquarium."
The Big Island was a must see since Paul lived for 17 years in Hilo. Nancy says, "Paul was a superb guide. We rented a house and used it as the center of our explorations. The island offers many sights to tour including Rainbow Falls, Richardson's Beach, Japanese Gardens near Banyon Drive, Hilo Zoo and Wailoa Center where Paul volunteered." They enjoyed touring each of them. At Nancy's insistence they drove to the Kona side for fun at the beach. Nancy says, "Such a thrill to have the ocean wash over your legs and thighs! Watch body surfers and then the "real thing". We also went on a zip line, I only lasted part of it, but it indeed was an adventure!" Also they went star gazing on Mauna Kea. "Such a clear view," Nancy says "I saw Mars, Orion, Big Dipper. It was marvelous"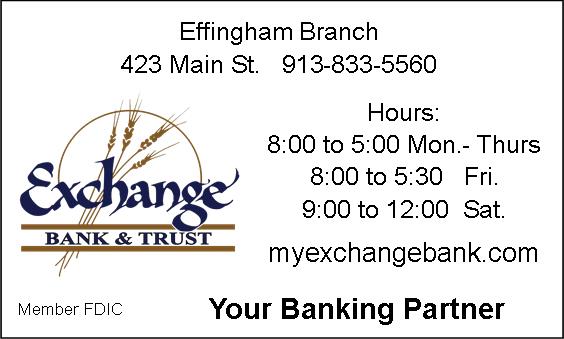 Volcanos are a fact of life when living in Hawaii. Paul and Nancy visited Kīlauea, an active shield volcano in the Hawaiian Islands, and the most active of the five volcanoes that together form the island of Hawaii. Nancy says, "Seeing Kilauea Volcano was breath taking. We ate at Volcano House and viewed the crater. Then Paul took me by car to where the lava had obstructed the roads and eliminated homes and village. I was amazed that the lava was at least 40 - 50 feet high. I would not have perceived its size and magnitude when we toured the same area by helicopter."
Nancy says "the experiences that I value the most are the wonderful friends that I was introduced to from Paul's prior life. The Science of Mind Church is beautiful and loving. We spent Christmas lunch with Melissa and dinner with Ariel and Ralph. Met another day with Dennis and Sandy, and belated birthday celebration with my BD partner - Henry. What wonderful loving accepting people."
On the island of Kauai they enjoyed a wonderful luau with dancers, music, and food. Puka shell leis were presented to each guest. The Waimea Canyon was toured - the Grand Canyon of the Pacific, and the Spouting Horn where a system of passages in the lava direct the flow of water as the ocean swell comes to shore. The island was once sugar cane and pineapple plantations. Now cattle and seed corn are raised.
Back to Oahu where they visited the Punch Bowl cemetery, where many heroes are buried including Ernie Pyle. Nancy says, "I had never toured the USS Missouri, where the Japanese surrendered to end WWII in the Pacific. It was a thrill to see the marker that showed where the document was signed The guns and size of the Mighty Mo was awesome. Last but not least is the shuttle to honor the sailors that died in the Arizona. The memorial was closed but I threw my orchid lei above the sunken ship's hull. It is my small way to honor those."
MUSCOTAH NEWS ~ Susan Higley
March 20th, spring arrives. We have all been waiting for it. The temperatures are warming up and the days are longer now and the mud is drying up. Rain is in the forecast this week, but hopefully it won't get carried away.
This past week has been so devastating for our area with the closing of the Horton Hospital. All my grandparents, our parents and our family have doctored there. I remember when community leaders worked hard to get the new hospital built. My mother was active in the Hospital Auxiliary and she volunteered to work in the snack bar and of course I went along. I have had multiple surgeries there, chemotherapy, and other medical issues taken care of. I always received excellent care as did the rest of our family. I can't imagine how many people this is affecting. I have talked to several people who remark, "I just don't know what to do and where to go." I particularly feel for the elderly, who prefer not to drive out of town or depended on the senior taxi to take them to the clinic for their appointments. How will they handle this? Many are dealing with issues now and were in close contact with their primary physician and now they are gone, what will happen when they are not able to rely on their long time physician? I want to commend the nurses, doctors and other employees who continued to work without pay so that we could have our hospital doors open. You are all special people and I will never forget what you have done for our community. I hope that the employees can be compensated and will be able to find further employment. This has been a sad and scary week for all but we have no choice except to move forward.
With spring arriving our community starts to think about summer activities. Some of the events planned in Muscotah include a car show, a Bags of Hope event and the old time ballgame in honor of Joe Tinker's birthday. It was decided this year not to hold the annual Muscotah Days, but plans are being made for a surprise celebration the middle of July. Watch for more details on activities as plans come together.
The Muscotah Cancer Support Group is selling chances for a quarter of donated black Angus beef to be given away in July. Tickets will be available at the Mercantile in Muscotah and several locations in Horton. There will be a list of available locations next week. The generosity of a couple has made it possible for us to use this money to help local cancer patients with extra expenses for doctor appointments and treatments.
I hope everyone has a safe and warm week. Enjoy.
Unapproved Minutes of the March 11, 2019 Meeting of the City of Muscotah
PRESENT: Brian Higley, Dale Small, Margaret Jacobs, Dolly Wilson, Judy Green, Debbie Liggatt, Mike Snavely
ABSENT: Susan Higley, Darryl Hundley
OTHERS PRESENT: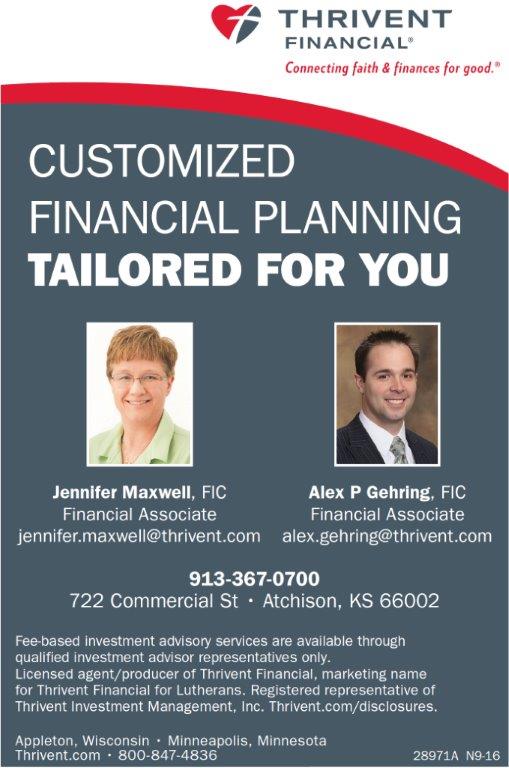 The Muscotah City Council met in regular session on March 11, 2019 at 7:00PM at City Hall. Mayor Brian Higley called the meeting to order. Margaret Jacobs made the motion to accept the minutes for the Feb. 11, 2019 meeting as presented. Dolly Wilson seconded the motion, motion carried 3-0.
FINANCIAL REPORT
The checking account balance is $290,050.48. The ledger was reviewed by council. QuickBooks needs to be upgraded to support our payroll software. Dolly Wilson made the motion to accept the financial report as presented and to approve upgrading QuickBooks. Margaret Jacobs seconded the motion, motion carried 3-0.
UTILITY DELINQUENT REPORT
24 late notices were sent last month. No services were discontinued for non-payment.
BILL PAYMENT
Margaret Jacobs made the motion to approve payment of bills #6596-661 and 4 EFT payments. Dolly Wilson seconded the motion, motion carried 3-0.
MAINTENANCE REPORT
Streets are in bad shape and Mike asked for approval to order 4 loads of gravel each month instead of 3. Using 1-1 ½ inch gravel until the streets build up a good base again was discussed.
Mike is still having trouble with some street lights not staying on after being fixed. Mike Edwards will come over to work on them to see if he can determine what is causing the problem.
A new chlorine pump was installed.
Mike will be attending the water conference in Wichita and will be gone 3/25-3/28. Dennis Boltz will pick up trash while he is gone.
Mike fell and a workman's comp claim has been filed to cover his medical and chiropractic expenses.
Replacing the tube at Lynette Wright's driveway to the street east was discussed.
Mike got his computer worked on and it is running much faster.
UNFINISHED BUSINESS
Council reviewed house bill #2314 that deals with demolishing structures.
NEW BUSINESS
Margaret Jacobs made the motion to purchase 2-25.00 gift certificates to the Mercantile to present to Dennis Boltz and Chris Bodenhausen as a thank you for all they did to help the city this winter. Dolly Wilson seconded the motion, motion carried 3-0.
Margaret Jacobs made the motion to adjourn. Dale Small seconded the motion, motion carried 3-0.
Debbie Liggatt, City Clerk
FROM PASTOR AL ~ Al Schirmacher
Christian friend,
Schizophrenia - "a mentality or approach characterized by inconsistent or contradictory elements."
Many of us have faith schizophrenia.
We claim to follow Jesus as our Lord.
Yet we go our own way.
We pick and choose which of His words we will obey. We turn a blind eye to the life we should be leading, and make up our own approach. Then we alibi.
We don't gather together with other believers at church. We hold off helping. We forsake prayer. We neglect His word. We ignore broken relationships. We fill our lives with non-essentials.
We're hurting ourselves.
We're hurting others with our inconsistent example. We may actually be holding others back from following Him, including family and friends we care about.
We're hurting Jesus' mission here.
He is incredibly gracious, awaiting our repentance and return to Him, as He did in the Prodigal Son story.
But He will also rebuke, discipline, even punish if we continue in our hypocrisy, Christian schizophrenia (see I Corinthians 11, Hebrews 12 and others).
"For it is time for judgment to begin with God's household; and if it begins with us, what will the outcome be for those who do not obey the gospel of God?" 1 Peter 4:17 NIV
His gracious hand is still extended. Will we grasp it and follow? Will we allow Him to cleanse and renew us? Will we walk with Him, allowing Him to lead us into green pastures, beside still waters, through the valley of the shadow of death?
Come back, Jesus follower.
Al Schirmacher
Horton Hospital & Clinic Testimonial
Moved here six years ago to pastor Muscotah United Church.
Healthcare is crucial to our family. My father battles dementia, two cancers and other illnesses. My wife battles a chronic condition. And I, not surprisingly for an older person in my profession, wrestle with blood pressure issues.
Horton Hospital & Clinic caught and diagnosed my Dad's first cancer (originally just looked like bronchitis).
They worked with his dementia, assisting with difficult life issues.
One of the doctors actually made a house call!
And my blood pressure is finally under control because of their persistent help.
Healthcare is often considered excellent when facility and technology are top notch. We struggled there.
But, in my opinion, healthcare is primarily about relationships, about empathy and listening and proactive caring.
Here the hospital and clinic shone in my experience. Whether working with my Dad, myself or many of my parishioners, the people were excellent.
Speaking personally, I think the world of Drs. Brown and Buck.
And the stories about our departed Gary are legion.
I echo what I've heard this week. It is my hope that someone, or a group of someones, can restart and restore a hospital and clinic in Horton or surrounding areas.
But we will need to support their efforts, with prayer and utilization and less complaining.
As I think of the people I know and knew who worked there, let me say two things.
Thank you.
And God bless.
Al Schirmacher
LETTERS TO THE EDITOR
The Art of Civil Discourse ~ Jackie Mundt, Pratt County farmer and rancher
The world today is quick to judge. A lurking mob stands ready to provide a sum judgment of a person's character and worth based on a small sample of actions or choices.
Look at responses to any social media post made by an elected official. Even the most positive statements are used to air a grievance about non-related issues.
Opinions, and the arguments they inevitably bring, are divisive and fierce. Whom you voted for in the last presidential election or where you stand on a water issue will likely earn you enemies without ever meeting them. When we argue, call names and get ugly with each other, what do we gain?
I am not advocating for a shift away from conflict and criticism. When people give me honest feedback it gives me the insight needed to change and grow. Through the processes, I become better and stronger.
My plea is for people everywhere to learn how to disagree productively and exercise civil discourse, which does not aim to tear down but to build a better, stronger future.
Civil discourse is commonly defined as "an engagement in conversation intended to enhance understanding." The concept is simple, but the effect is game changing.
Civil discourse starts with a basic but vital assumption of respect. Each person is entitled to an opinion and has the right to share their perspective.
No matter how much you disagree with a person's viewpoint, try not to get emotional. Two people yelling at each other does little more than embarrass other people at the table.
Instead of getting angry, get interested. Why do they feel that way? How did they come to that conclusion? Am I missing something in my knowledge of the subject?
Taking the first step to seek understanding shows an important level of patience. When you seek first to understand others, you show respect for their opinion. Don't worry about getting your point across. Showing respect will build trust; as trust increases, the conversation becomes more robust and opportunities will arise to bring in a different perspective.
This deference to another speaker also subtly acknowledges that your opinion is not the most important. Humility, which is often missing in disagreements, can diffuse emotional responses.
Humility can also help us to overcome very natural emotions. Do you approach an argument or disagreement with any acknowledgement that you might have your mind changed? Some people who answer this question honestly find they fear being wrong or may be disloyal to someone in the process.
If you aren't open to changing your mind, why should anyone be willing to have you change his or her mind? Civil discourse has an implied social contract that both parties will equally work toward the best resolution. Try not to let pride and stubbornness prevent you from being an honest player in the conversation.
Listening to another perspective doesn't make you disloyal to your ideals; it will give you a deeper understanding of the issue and confidence in your position. Play devil's advocate and try to understand the opposing point of view. Having a truly open mind will make you more likely to ask the tough questions and strive to see the whole picture.
When you reach the end of a civil discourse, you and your fellow conversers may still maintain your original opinions, but you will likely have gained each other's respect and trust.
"Insight" is a weekly column published by Kansas Farm Bureau, the state's largest farm organization whose mission is to strengthen agriculture and the lives of Kansans through advocacy, education and service. Copyright © 2019 Kansas Farm Bureau, All rights reserved.
OBITUARIES
Margaret M. Sewell, 91, of Kansas City, MO formerly of Lancaster, KS died on Monday, March 11, 2019 at her daughter's home.
Funeral services will be held at 1:00 pm on Saturday, March 16th, 2019 at the Becker-Dyer-Stanton Funeral Home with Rev. Seth Montgomery officiating. Burial will follow in the Lancaster Cemetery. The family will receive friends from 11:30 am until time of services on Saturday at the funeral home. Memorial contributions are suggested to the Disabled American Veterans or St. Jude's Children's Hospital and may be sent in care of the funeral home. Condolences to the family may be left online at www.beckerdyer.com.
Margaret was born on Nov. 9, 1927 in Atchison, KS the daughter of Charles E. and Mary Ellen (Hicks) Williams, Sr. She graduated from Atchison High School in 1945. She was married to Brutus E. (Porkie) Sewell, Jr on Feb. 6, 1950 in Leavenworth, KS. He preceded her in death on Feb. 6, 2008. Margaret was a mother, housewife and homemaker. She enjoyed sewing, crocheting, cooking, canning fresh vegetables raised in her garden, raising flowers, and was an avid reader. Margaret especially enjoyed spending time with her children, grandchildren and great grandchildren.
Survivors include a daughter Susan C. (Sewell) Crosland, Kansas City, MO, three sons, Thomas C. (Deb) Sewell, Lenexa, KS, Allen K. (Jane Hansen) Sewell, Long Beach, CA, and Timothy S. Sewell, Lenexa, KS., three grandchildren Kira L. (Kyle) Spring, Olathe, KS, Tessa L. (Alex) Held, Olathe, KS, and Sterling Sewell, Lenexa, KS and four great grandchildren: Axel, Piper, and Jagger Held, and Apollo Spring. Her parents, two brothers, Charles E. and Thomas T. Williams, and two sisters, Ruth G. Godbey, and Louise Dunnuck preceded her in death.
GOVERNMENTAL NEWS
Unapproved Minutes of the March 12 Meeting of the Atchison Co Commission
Pursuant to the law, the Atchison County Commission Board met in Regular Session at 1:00 PM on the 1st floor of the courthouse, 423 N 5th St. Atchison, KS. Chairman Jack Bower called the meeting to order with Commissioner Henry W. Pohl, Commissioner Eric Noll, and County Counselor Patrick Henderson present for the meeting. County Clerk, Michelle Phillips recorded the minutes.
The Board recited the pledge of allegiance to start the meeting.
Minutes of the March 5, 2019 meeting were reviewed with no corrections noted.
Commissioner Noll made a motion to approve the minutes. Commissioner Pohl seconded the motion. Chairman Bower called for a vote, all voted aye. Motion carried 3-0.
*Commissioner Comments and Committee Reports: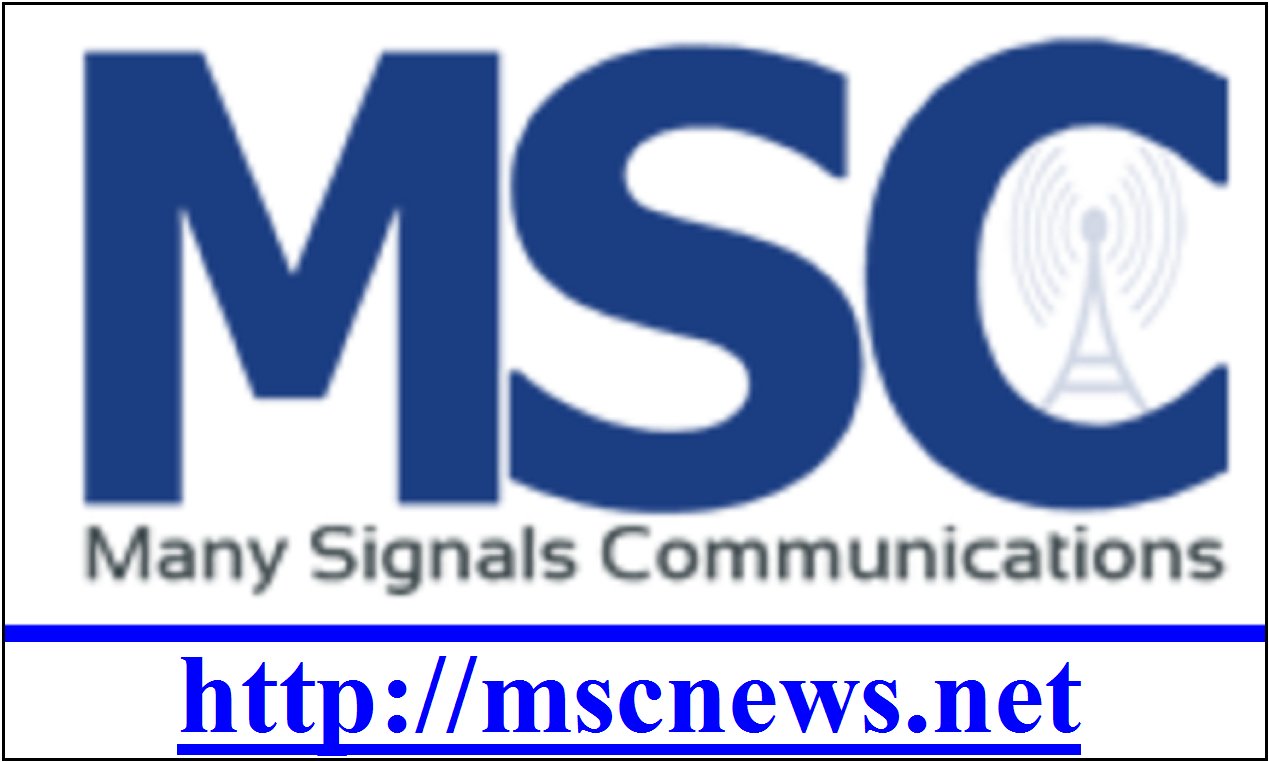 There was nothing to report.
*New Business Before the Board:
The commission reviewed the monthly EMS report. Chairman Bower mentioned that the reports are available online with the agenda.
Seth Howard, Noxious Weed Director, appeared before the board with the 2018 Noxious Weed Annual Report. Commissioner Noll moved to approve the 2018 Noxious Weed Annual Report. Commissioner Pohl seconded the motion. Chairman Bower called for a vote, all voted aye. The motion passed 3-0.
Director Howard told the Board that he was in process of moving all the chemicals from the Effingham location into the Atchison location, which should be completed by the end of this week. Director Howard stated that he is going to try to make the citizens of Atchison County aware of the move by advertising on social media.
Director Howard commented to the Board that the Missouri River is expected to flood, with the crest predicted on approximately March 19, 2019. If flooding occurs, parts of River Road may be underwater and the road will be closed. Corey Scott, Emergency Medical Director, noted to the Board that he was already taking precautionary measures with the ambulance routes.
Discussion was held in regards to how much area in the Effingham building will be free due to the Noxious Weed move, as well as other storage areas throughout the county.
Seth Howard, Road and Bridge Superintendent, told the Board that his department is working to repair the damage caused to the county road by the winter weather. The department is trying to get rock where needed on the roads, by using every truck available. Superintendent Howard noted that there are certain times when delivering rock to the roads will do more damage than good, and would utilize that time to restock the rock pile in Effingham. Having a full stock in the west side of the county will make for faster delivery times when conditions are favorable to haul rock.
*Bid Opening:
At 1:15 PM, Superintendent Howard presented to the Board one sealed bid that was received prior to the deadline of 1:00 PM for a road oil storage tank. The bid was from Kevin
Trautloff, Atchison, in the amount of $200.00. Commissioner Noll moved to accept the bid of
$200.00 from Kevin Trautloff. Commissioner Pohl seconded the motion. Chairman Bower called
for a vote, all voted aye. The motion passed 3-0.
*New Business Before the Board:
The Board was presented a request for approval from NEK-CAP, Inc., regarding an Environmental Review Exemption Form. The Board did not fully understand what as being requested. The Board suggested that someone from NEK-CAP might want to come and explain the request. Commissioner Noll mentioned he has a meeting with NEK-CAP on March 21st and could talk to someone at that time.
*County Counselor Reports:
County Counselor, Patrick Henderson, told the Board that there was a final judgment entered in the tax sale proceeding. The next step is to obtain an Order of Sale from the Court.
After that there will be a notice of the sale published in the Globe. The publication should be in The Globe by Wednesday, March 20, 2019. Counselor Henderson reminded those interested that tax sale information is available on the Atchison County website. Those interested should go to the "email notifications" and sign up to be notified. Counselor Henderson told the board that Roger Denton, GIS Coordinator, has been working on a map of each property on the list, and there will be an actual link on the website for the tax sale properties soon, along with the generalized rules. Counselor Henderson noted that there will be some changes to the process this year. People who purchase property will only need to write one check to the county instead of two separate checks since the courts can supply the funds to the Register of Deeds Office when the deeds are filed. The tax sale will be held on April 24, 2019, at 10:00 a.m. at the Courthouse. Counselor Henderson explained that each bidder must register prior to the sale. The Sheriff will not issue a deed to anyone other than the successful bidder as shown on the bid

registration. Counselor Henderson stated that the sale could be held at any location within the County. The Board asked about the possibility of using the Courtroom for the sale. There is a jury trial scheduled for April 23, 2019, if that trial goes, the Courtroom would not be available for the sale. If there is no jury trial, the sale could take place in the courtroom.
The board decided to table discussion on the potential moving permit resolution until next week.
* Old or Unfinished Business Before the Board:
Corey Scott, Emergency Medical Director, appeared before the Board to discuss the ambulance bids that were opened during the March 5, 2019 meeting. Director Scott reviewed the four bids that were previously opened and noted that all bids met the specifications required and had great references. The bids received were for a 2019 Ford chassis, diesel motor with a complete patient module ambulance. The following is a summary of the bids.
ACEMS 2019 AMBULANCE BID SUMMARY
Company/Make Bid with Trade Bid / without Trade
TAYLORMADE AMBULANCE $ 134,765.00 / $ 137,265.00
PINNACLE EMERGENCY VEHICLES /DEMERS $ 165,643.00 / $ 170,143.00
AMERICAN RESPONSE VEHICLES / AEV $ 163,749.00 / $ 171,249.00
EMERGENCY SERVICES SUPPLY /OSAGE $ 171,300.00 / $ 175,800.00
Director Scott told the board that he feels that our current 2013 type three ambulance would be worth more to retain than to be traded-in. Director Scott recommended keeping this unit for a backup, especially while the new one was being put into place.
Director Scott has recommended the Board accept the bid from Taylor made Ambulance since they were the lowest bid. Director Scott also mentioned that he will be able to view a Taylormade unit on March 21st. Commissioner Pohl moved to give Director Scott the authority to place the order for an ambulance at the cost of $137,265.00, per the bid, without trade. The Board discussed that Director Scott could refrain from placing the order if he had concerns after seeing the Taylormade Ambulance in person. Commissioner Noll seconded the motion. Chairman Bower called for a vote, all voted aye. The motion passed 3-0.
Director Scott told the board that he just received notice by the Board of EMS that the Horton Hospital would be ceasing operations as of 5:00 PM today, March 12, 2019.
Bills were presented to be signed.
Add, abate, escapes for real estate and personal property taxes were presented to be approved.
Commissioner Pohl made a motion to adjourn the meeting at 1:37 PM. Commissioner Noll seconded the motion. Chairman Bower called for a vote, all voted aye. Motion passed 3-0.
*Note: Once approved these minutes will be the official minutes of the Board of County Commissioners. Regular meetings of the Board of County Commissioners are video-recorded.
The video of these meeting is generally available for supplementation of the minutes. The videos can be located under the Government tab at www.atchisoncountyks.org.
Attest: Michelle Phillips, County Clerk
206 Crime Victims To Receive Support
TOPEKA – (March 15, 2019) – The Kansas Crime Victims Compensation Board yesterday awarded financial assistance to 206 victims of violent crime at its March meeting, Kansas Attorney General Derek Schmidt said.
Awards were made in 95 new cases. Additional expenses were paid in 111 previously submitted cases. The awards totaled $225,876.38.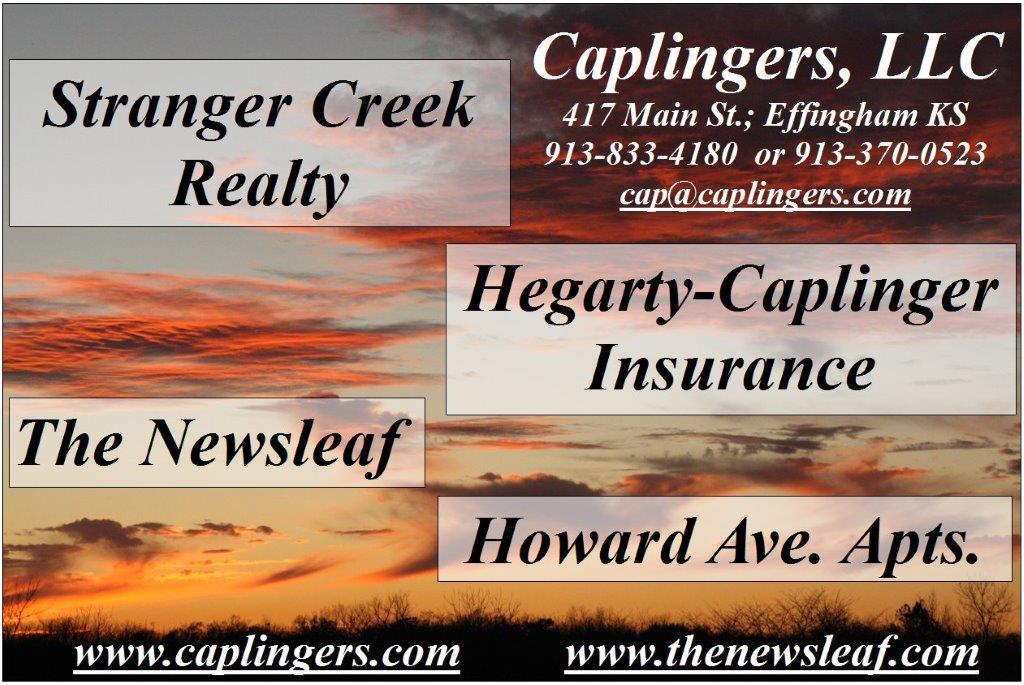 The Division of Crime Victims Compensation in Schmidt's office administers the Crime Victims Compensation program, which was established in 1978 to help victims of violent crime pay for their unexpected expenses such as medical treatment, mental health counseling, lost wages, dependent support and funeral expenses.
The state's three-member Crime Victims Compensation Board determines claims that are eligible for payment and how much money will be awarded to each claimant. Awards are limited to a maximum total amount of $25,000 with limitations of $5,000 for funeral expense, $5,000 for outpatient mental health counseling, $10,000 for inpatient mental health treatment and $1,500 for grief counseling for family survivors of homicide victims.
A portion of assessed court costs and fines, inmate wages, parole fees and restitution paid by convicted offenders provides funding to the program.
For more information about the Crime Victims Compensation program call (785) 296-2359 or visit the attorney general's website at www.ag.ks.gov.
Congressman Watkins Invited To The White House For President Trump's
'Fort Scott National Historic Site Boundary Modification Act' Bill Signing
Washington, D.C. – President Trump has invited Congressman Steve Watkins (KS02) to The White House for the Federal Lands Package bill signing event, Tuesday, March 12th. The bipartisan Lands Package includes Congressman Steve Watkins' legislation 'H.R. 1061, the Fort Scott National Historic Site Boundary Modification Act'. Congressman Watkins issued the following statement:
"I am happy to hear that the President will be signing this bill into law and has invited me to join the ceremony. This is not a personal accomplishment, but rather, a team accomplishment for the entire community of Fort Scott.
It is only through the Fort Scott community's stewardship that a local piece of Civil War history, the Lunette Blair blockhouse, still stands and I am honored to be able to deliver them the help they need through this piece of timely legislation. The President's signature solidifies the Fort Scott community's efforts towards preserving our Union during the Civil War era.
I thank the President for inviting me to the bill signing, and I applaud the people of Fort Scott for their years of advocacy on this heritage mission." Said Congressman Watkins.
In Advance of Bolsonaro Meetings, Senators Urge POTUS to Take Action on Wheat Exports to Brazil
WASHINGTON – U.S. Senator Jerry Moran (R-Kan.) led a group of 11 senators in urging President Trump to take action and resolve a longstanding trade barrier U.S. agricultural producers face when exporting wheat to Brazil. President Trump plans to meet with Brazilian President Jair Bolsonaro next week at the White House.
"Brazil agreed to establish a 750,000 metric ton (MT) duty-free tariff rate quota (TRQ) for wheat at the World Trade Organization (WTO) over two decades ago," wrote the senators. "Unfortunately, Brazil has failed to fulfill that commitment and continues to apply a 10 percent tariff on wheat from countries not included in the South American Mercosur trade bloc. As a result of the tariff, U.S. wheat faces a competitive disadvantage when exporting to Brazil, especially compared to Argentina."
"We are encouraged by President Bolsonaro's stated support for building a stronger relationship between the United States and Brazil, and believe eliminating this longstanding trade barrier for U.S. wheat exports would be a demonstrable action to strengthen the economic ties between our countries," continued the senators. "Not only would establishing the TRQ increase export opportunities for American farmers, it would also benefit certain Brazilian flour mills that have petitioned their own government in the past to remove the tariff to increase their access to high-quality U.S. wheat."
The letter is cosigned by U.S. Senators Pat Roberts (R-Kan.), Kevin Cramer (R-N.D.), John Hoeven (R-S.D.) Steve Daines (R-Mont.), Deb Fischer (R-Neb.), John Cornyn (R-Texas), Ted Cruz (R-Texas), Ben Sasse (R-Neb.), Cory Gardner (R-Colo.) and John Thune (R-S.D.).
Item to note:
· On February 27, Sens. Moran and Roberts sent a letter to USTR Robert Lighthizer urging him to take action on the Brazil wheat TRQ.
Full text of the letter can be found here and below.
President Donald J. Trump
The White House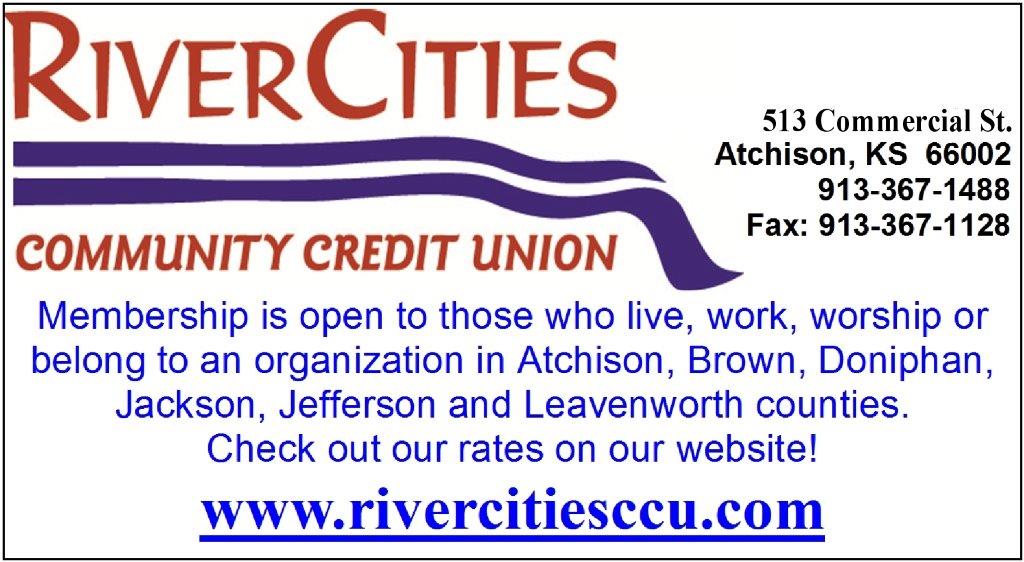 1600 Pennsylvania Ave, NW
Washington, D.C. 20500
Dear President Trump:
Thank you for your efforts to address foreign trade practices that harm American farmers and ranchers. We write to encourage you to prioritize the elimination of a longstanding trade barrier for U.S. wheat exports to Brazil during President Jair Bolsonaro's visit to the United States.
Brazil agreed to establish a 750,000 metric ton (MT) duty-free tariff rate quota (TRQ) for wheat at the World Trade Organization (WTO) over two decades ago. Unfortunately, Brazil has failed to fulfill that commitment and continues to apply a 10 percent tariff on wheat from countries not included in the South American Mercosur trade bloc. As a result of the tariff, U.S. wheat faces a competitive disadvantage when exporting to Brazil, especially compared to Argentina.
We are encouraged by President Bolsonaro's stated support for building a stronger relationship between the United States and Brazil, and believe eliminating this longstanding trade barrier for U.S. wheat exports would be a demonstrable action to strengthen the economic ties between our countries. Not only would establishing the TRQ increase export opportunities for American farmers, it would also benefit certain Brazilian flour mills that have petitioned their own government in the past to remove the tariff to increase their access to high-quality U.S. wheat.
It has been conservatively estimated establishing the TRQ would result in $75 to over $120 million in additional annual U.S. wheat sales to Brazil, depending on the portion of the TRQ filled by U.S. exporters. At a time when many farmers are struggling to make ends meet as a result of low prices and declining revenues, it is critical to work to expand market opportunities for U.S. farm commodities. We believe engaging the new Brazilian administration on the wheat TRQ as part of larger discussions to enhance the economic cooperation between our countries can result in eliminating a trade barrier that harms both American and Brazilian stakeholders.
We appreciate your administration's efforts to hold other countries to trade obligations and look forward to working with you to eliminate trade barriers for U.S. wheat exports to Brazil.
Sen. Moran Statement on Emergency Declaration
WASHINGTON – U.S. Senator Jerry Moran (R-Kan.) – member of the Senate Appropriations Committee – today announced he will support H. J. Res. 46, the Emergency Declaration Resolution of Disapproval.
"President Trump is correct, there is a need for better border security," wrote Sen. Moran. "…I have introduced legislation and voted many times for greater funding for border security, including President Trump's border wall."
"Upon my election to public office, I take one oath – to uphold the Constitution of the United States," continued Sen. Moran. "I believe the use of emergency powers in this circumstance violates the Constitution. Allowing the use of such power establishes a precedent for future presidents to further act against laws and appropriations approved by Congress. This continues our country down the path of all powerful executive – something those who wrote the Constitution were fearful of."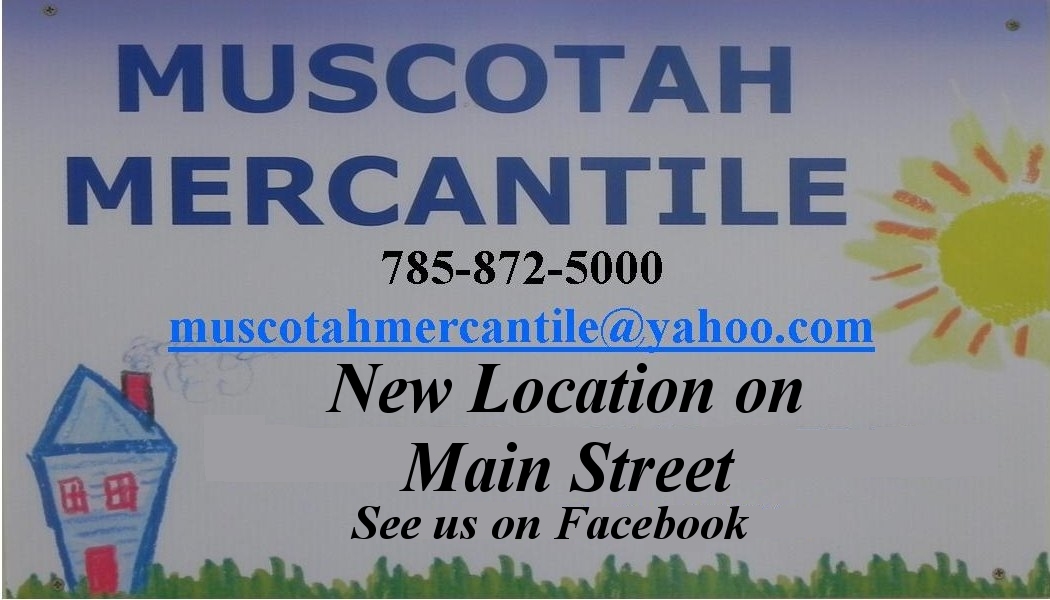 Sen. Moran's full written thoughts can be found here and below.
1. President Trump is correct, there is a need for better border security.
2. Our borders are a matter of national sovereignty and control over who enters our country is vital in our fight against terrorism and battle against drugs and human trafficking.
3. Many Americans and most Kansans agree with the President that this is an important issue and must be dealt with.
4. The President has not been fairly treated by Democrats in Congress – a wall is not immoral and democrats have previously supported funding border barriers.
5. I have introduced legislation and voted many times for greater funding for border security, including President Trump's border wall.
6. The President can advance the building of a wall with the funding just approved by Congress and can increase the funds available by reprogramming other accounts.
7. Therefore, the declaration of an emergency is not necessary.
8. The declaration of an emergency under these circumstances is a violation of the U.S. Constitution. The laws passed by Congress years ago allowing the president emergency powers is flawed and needs to be repealed or amended.
9. In high school government class we all learned about our Founding Fathers and the three separate, but equal branches of government. This concept is one of the most significant in protecting America as a republic and maintaining citizen freedoms & liberties. Both government structure and the Bill of Rights matter.
10. Upon my election to public office, I take one oath – to uphold the Constitution of the United States. I believe the use of emergency powers in this circumstance violates the Constitution.
11. Allowing the use of such power establishes a precedent for future presidents to further act against laws and appropriations approved by Congress. This continues our country down the path of all powerful executive – something those who wrote the Constitution were fearful of.
12. Kansans have criticized President Obama for abuse of executive orders, ignoring the laws and avoiding the requirements of negotiating a treaty when dealing with foreign powers. I agree and fought it.
13. I aggressively opposed the overreach of past presidents and believe that I can not pick and choose to now look the other way.
14. If the Constitution means one thing in the Obama administration and another in the Trump administration, the enduring value of the Constitution disappears and another generation of Americans will be less free.
15. The number one responsibility we have as American citizens is to pass to the next generation of Americans our constitutionally guaranteed liberties. There are days where it seems clear we are failing greatly.
16. How we do things – even good things – matters. We were raised that the ends don't justify the means.
17. To find a loop hole on this issue and to vote another way might be an easier course. But my gut, my intellect, my understanding of history, tells me use of emergency powers is wrong. It can't be an option to support something I believe wrong.
18. This country is filled with people who care, who are patriots, who served in our military. I try never to let anyone down. On my watch I always want to do right as I see it.
-Jerry
Sen. Moran Votes Again to End American Involvement in War in Yemen
WASHINGTON – U.S. Senator Jerry Moran (R-Kan.) – member of the U.S. Senate Appropriations Subcommittee on State and Foreign Operations and Subcommittee on Defense – today released the following statement after voting in favor of the Yemen War Powers Resolution, S.J. Res 7:
"The war in Yemen began four years ago this month, furthering tensions in the region and creating the worst humanitarian crisis in the world. More than 14 million Yemenis are on the brink of famine, and Yemen is home to one of the world's worst cholera outbreaks in history. The United States' involvement in providing support to Saudi Arabia – which was never properly debated or approved by Congress in 2015 – has prolonged needless suffering, and our engagement in this war must come to an end.
"I voted today to reassert Congress's constitutional responsibility to authorize involvement in overseas conflicts and to bring an end to America's participation in the war in Yemen. With this vote, the Senate took an important step to promote peace and security on the Arabian Peninsula."
Items to Note:
· Last December, Sen. Moran voted in favor of the Yemen War Powers Resolution, S.J. Res 54, which passed the Senate 56-41.
· Sen. Moran has joined letters to the Administration expressing concern regarding the humanitarian impact of the siege of Hudaydah, Yemen, as well as questioning the certification of Saudi compliance with American law.
Sen. Moran Cosponsors ARTICLE ONE Act
Legislation would restore Congressional authority over emergency declarations
WASHINGTON – U.S. Senator Jerry Moran (R-Kan.) – member of the Senate Appropriations Committee – released the following statement after cosponsoring the Assuring that Robust, Thorough, and Informed Congressional Leadership is Exercised Over National Emergencies (ARTICLE ONE) Act:
"The National Emergencies Act of 1976 cedes too much of Congress's legislative and appropriations authority to the president. The ARTICLE ONE Act appropriately rebalances the law to restore Congressional authority over taxpayer funds, while still giving the president the ability to act quickly when facing a national emergency."
The ARTICLE ONE Act was introduced by U.S. Senator Mike Lee (R-Utah) and is also cosponsored by U.S. Senators Roy Blunt (R-Mo.), Chuck Grassley (R-Iowa), Thom Tillis (R-N.C.), Joni Ernst (R-Iowa), Pat Toomey (R-Pa.), Ron Johnson (R-Wis.), Lamar Alexander (R-Tenn.), Ben Sasse (R-Neb.), Rob Portman (R-Ohio), Todd Young (R-Ind.), Mitt Romney (R-Utah), Ted Cruz (R-Texas) and Roger Wicker (R-Miss.).
This legislation would restore to Congress significant legislative powers that were improperly given to the executive branch by the National Emergencies Act (NEA) of 1976. Specifically, the ARTICLE ONE Act would automatically end all future emergency declarations made pursuant to the NEA after 30 days unless Congress votes affirmatively to extend the emergency. Currently, Congress can cancel an emergency declaration only by passing a resolution that can withstand a presidential veto.
Full text of the legislation can be found here.
Sen. Moran Introduces Legislation to Provide Aviation Stability During a Government Shutdown
WASHINGTON – U.S. Senator Jerry Moran (R-Kan.) introduced the Aviation Funding Stability Act of 2019. This legislation would protect Federal Aviation Administration (FAA) programs and personnel and would provide stability for the U.S. aviation industry in the event of a government shutdown. The Aviation Funding Stability Act of 2019 has also been introduced in the U.S. House of Representatives.
"Aviation is fundamental to the success of the Kansas economy, employing tens of thousands in our state while strengthening the ability of local businesses to compete in a global marketplace," said Sen. Moran. "Critical functions at the FAA can be suspended during a shutdown, causing significant issues for aircraft manufacturers and regional airports, and – importantly – passengers needing to get to their next destination quickly and safely. Previous shutdowns have affected every function of aviation and air travel and have specifically harmed regional airports and put a strain on air traffic controllers nationwide. While I've long said that we must avoid government shutdowns, it is necessary to pass this legislation that would provide much-needed certainty to those who rely on the FAA."
The Aviation Funding Stability Act of 2019 would authorize the FAA to continue to draw from the Airport and Airway Trust Fund (AATF) during a lapse in government funding, with no general fund contributions. The AATF generates enough revenue independently to sustain all of the agency's programs without a general fund contribution. In the event of a government shutdown, this legislation would allow the entire agency to operate at current funding levels, with no Congressional action necessary.
The Aviation Funding Stability Act of 2019 is supported by a number of organizations including Air Line Pilots Association, Aircraft Owners and Pilots Association, Airlines for America, Airports, Council International-North America, American Association of Airport Executives, Association of Flight Attendants-CWA, Delta Air Lines, General Aviation Manufacturers Association, Helicopter Association International, International Association of Machinists and Aerospace Workers, National Air Traffic Controllers Association, National Business Aviation Association, Professional Aviation Safety Specialists, Regional Airline Association, Transport Workers Union of America, Travelers United, the U.S. Travel Association and numerous other organizations.
Full text of the legislation can be found here.
Sens. Moran, Smith Reintroduce Bill to Make Life-Saving Orally
Administered Cancer Medications More Affordable
Legislation Makes Certain Oral Drugs are Covered in Same Way as Traditional IV Chemotherapy
WASHINGTON – U.S. Senators Jerry Moran (R-Kan.) and Tina Smith (D-Minn.) today reintroduced the Cancer Drug Parity Act to bring down healthcare costs for cancer patients by making certain insurance companies cover orally administered cancer drugs in the same way as traditional intravenous (IV) chemotherapy.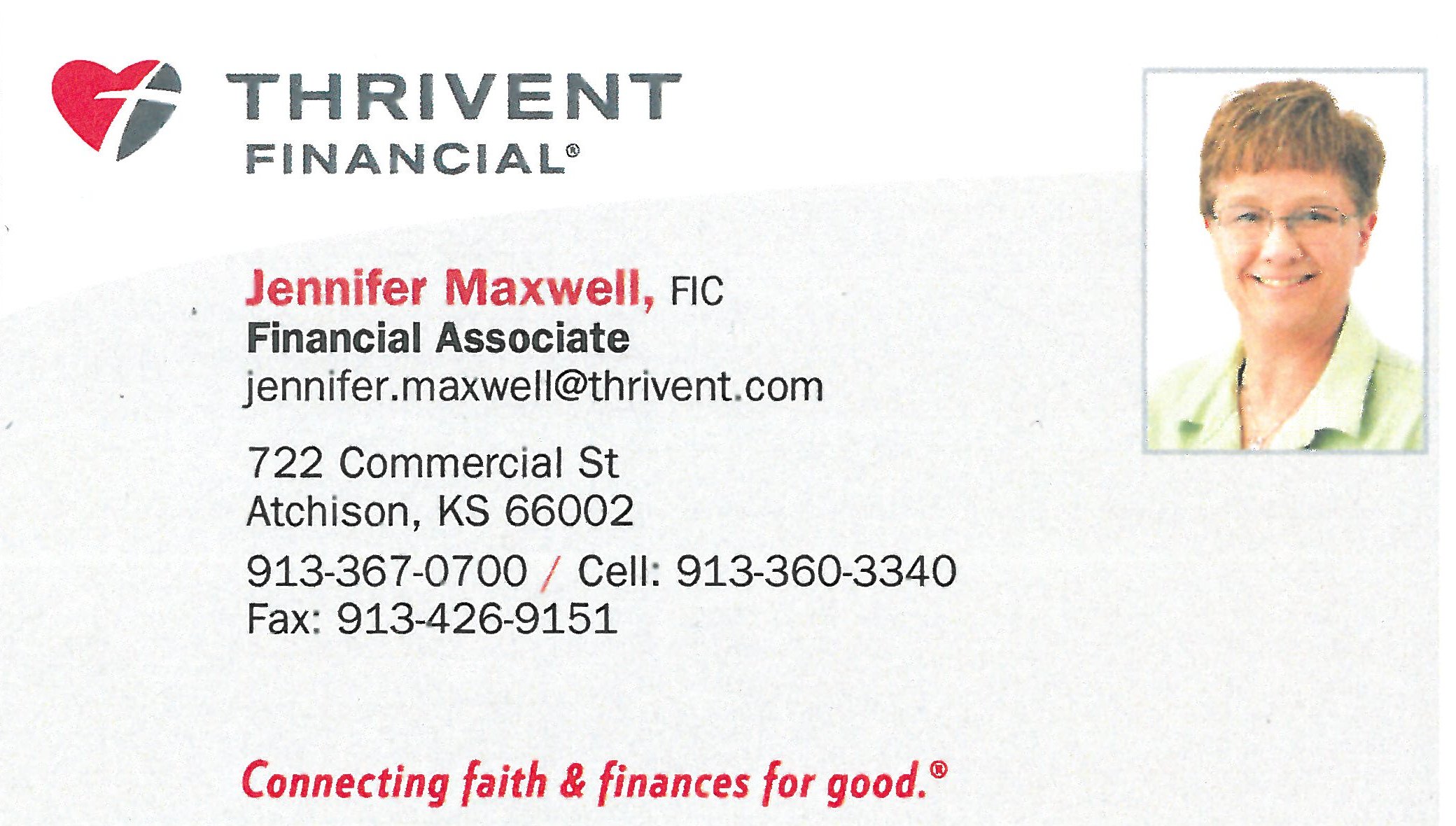 "As the number of orally administered cancer drugs increase each year, patients ought to be able to immediately benefit from these medical advancements," said Sen. Moran. "This sensible legislation would keep health insurance on pace with the latest cancer treatments, build on laws already implemented in 43 states and expand access to orally administered cancer drugs for 100 million individuals covered through group and individual health plans. I am a strong supporter of medical research to find new treatments, therapies and cures, and I will work to make certain these cutting-edge treatments can reach cancer patients and ultimately save lives."
"Advances in cancer treatment have made it possible for Americans to get life-saving oral cancer medication. This means people can now take the life-saving medicine they need without having to leave their homes, and in a far less intrusive way than traditional IV chemotherapy," said Sen. Smith. "But since oral cancer medications are self-administered, many people are having to shell out more dollars because this medication isn't covered the same way as IV treatments. I'm reintroducing my bipartisan bill with Senator Jerry Moran of Kansas to put a stop to charging more for oral cancer drugs because we should be doing all we can to make life-saving cancer treatment more affordable for all Americans."
"Science is dramatically changing the way cancer is treated. Even with these breakthroughs, too many cancer patients can't access their treatments because insurance rules have not kept pace with innovation," said Louis J. DeGennaro, Ph.D., President and CEO of The Leukemia & Lymphoma Society. "The Cancer Drug Parity Act will eliminate the financial barriers that stand between many cancer patients and the breakthrough treatments that could save their lives. The Leukemia & Lymphoma Society applauds Senator Smith and Senator Moran for their leadership on behalf of cancer patients and stands ready to work with Congress to move this important bill forward."
Currently, over 40 states – including Kansas and Minnesota – and the District of Columbia have passed "oral parity" laws that stop insurers from charging more for prescribed orally administered cancer medicine than traditional (IV) chemotherapy. The Cancer Drug Parity Act would build on this work by expanding these protections at the federal level.
The Cancer Drug Parity Act would prevent insurers from covering oral and self-administered medicines at different cost sharing rates than traditional IV chemotherapy. It would not mandate that healthcare plans provide chemotherapy coverage, but rather only apply to plans already covering chemotherapy.
This bipartisan legislation is cosponsored by U.S. Senators Chris Murphy (D-Conn.) and Roger Wicker (R-Miss.).
The Cancer Drug Parity Act has broad support from a number of organizations, including AIM at Melanoma, American Cancer Society, Cancer Action Network, American Society of Clinical Oncology, American Society of Hematology, Aplastic Anemia and MDS International Foundation, Association of Community Cancer Centers, Association of American Cancer Institutes, Astellas Pharma US, CancerCare, Cancer Support Community, Celgene, Community Oncology Alliance, Dana-Farber Cancer Institute, Debbie's Dream Foundation: Curing Stomach Cancer, Facing Our Risk of Cancer Empowered (FORCE), Fight Colorectal Cancer, Genentech, Inc., Hematology/Oncology Pharmacy Association, International Myeloma Foundation, Karmanos Cancer Institute, Leukemia & Lymphoma Society, LUNGevity, Lymphoma Research Foundation, Millennium: The Takeda Oncology Co., Medical College of Wisconsin, National Brain Tumor Society, National Patient Advocate Foundation, Oncology Nursing Society, Ovarian Cancer Research Alliance, Patient Services, Incorporated, Roswell Park Comprehensive Cancer Center, Susan G. Komen, The Ohio State University Comprehensive Cancer Center-James Cancer Hospital and Richard J Solove Institute, WVU Medicine and Zero – The End of Prostate Cancer.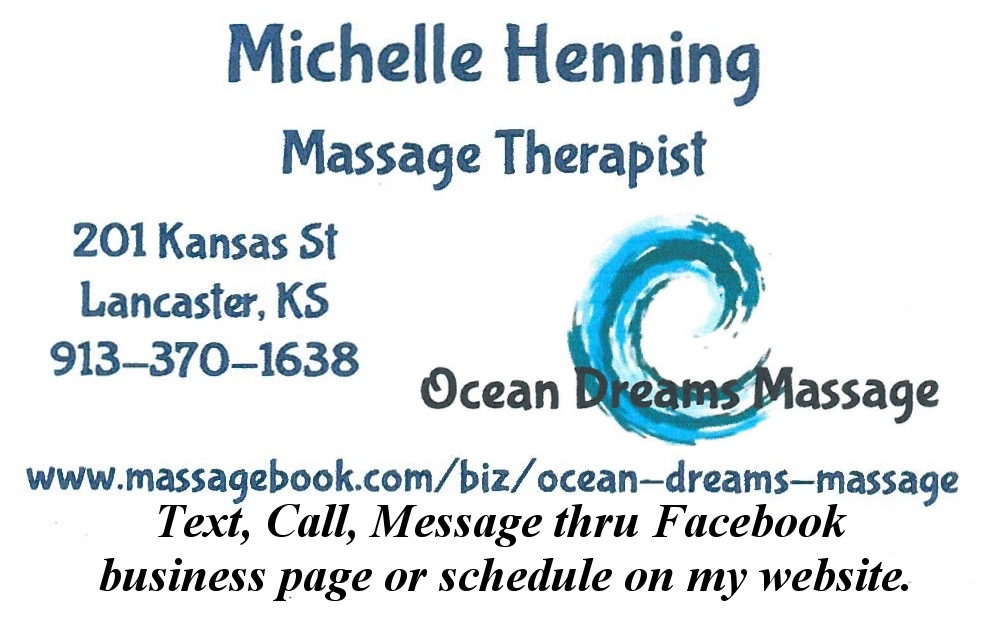 Items to note:
· A summary of the legislation can be found here, and full text of the bill can be found here.
· On December 12, 2018, Sens. Moran and Smith first introduced this legislation.
· On December 14, 2018, numerous organizations and individuals expressed their support for the Cancer Drug Parity Act.
MISCELLANEOUS PRESS RELEASES
KDA Celebrates Kansas Ag Day on March 14
MANHATTAN, Kan. —In honor of Kansas' largest industry, employer and economic driver, the Kansas Department of Agriculture observed Kansas Agriculture Day onMarch 14 with a day at the Capitol. In addition, the entire month of March was proclaimed Kansas Agriculture Monthby Governor Laura Kelly. Throughout the month we celebrate the hard-working men and women in agriculture, and recognize that the crops and animals grown on farms and ranches in Kansas are feeding Kansas families as well as families around the world.
To celebrate Kansas Agriculture Day, the Kansas Department of Agriculture was joined on March 14 by our industry partners in sharing information about Kansas agriculture in the Capitol, including demonstrations of the Mobile Dairy Classroom by the Kansas Dairy Association.
Throughout Kansas Ag Month we are honoring the year's theme — Food for Life — with the annual Neighbor to Neighbor statewide food drive in support of our neighbors in need and to reduce hunger in Kansas communities. The food drive is a collaborative effort by the Kansas Department of Agriculture, Dillons Food Stores, Harvesters–The Community Food Network, Kansas Food Bank, and Second Harvest Community Food Bank to ensure the Neighbor to Neighbor food drive reaches every Kansas community.
Kansans can participate in the Neighbor to Neighbor food drive by donating at your local Dillons throughout the month of March, because Dillons is matching donations made at the register. This year youth organizations like 4-H and FFA are supporting the Neighbor to Neighbor food drive with a challenge in communities across the state. The club that collects the most in each of four statewide regions will receive $1,500 in groceries from Dillons for their local food bank.
Find out more about Kansas Ag Day and Kansas Ag Month on the KDA website, agriculture.ks.gov/ksagmonth, or follow along on social media at #KSAgDay, #KSAgMonth, or #neighbor2neighbor, as KDA celebrates the history and tradition of farming and ranching in Kansas that lives on today as agriculture remains at the heart of our state's health and prosperity.
KDA–DWR Exceeds Goals in Online Water Use Reporting
MANHATTAN, Kan. — As 2019 began, the Kansas Department of Agriculture's Division of Water Resources initiated a statewide effort to assist water users in online filing of water use reports, in an effort to save resources and improve efficiency. As the March 1 deadline to file the 2018 annual water use reports passed, KDA–DWR found that 86 percent of all total water use reports were completed online, representing 91 percent of all water rights in the state. This greatly exceeded KDA's expectations of 50–60 percent filed online. Last year only 27 percent of water use reports were filed online.
For the 2018 water use reporting period, KDA implemented a $20 per water right paper fee for those water right holders that reported their water use using the paper forms, while the online reporting option was free to the water users. Less than 8 percent of total water users submitted their reports in paper form this year, compared to nearly 73 percent last year.
The online water use reporting system has been in use by KDA-DWR and under continued development by the Kansas Geological Survey for the last six years. The system cuts down on staff time required to collect, enter and review data from the paper reports, allowing the division to share the data faster with other agencies and organizations. The program continues to receive useful input regarding the online filing system and will keep developing it to be more user friendly in future years.
Efforts to increase the use of the online reporting system involved instructional videos as well as meetings and individual support from KDA staff, especially at KDA field offices in Garden City, Parsons, Stafford, Stockton and Topeka. In addition, the outreach efforts were supported by several partners across the state, including the Kansas Rural Water Association, staff at KGS, Natural Resources Conservation Service offices, local irrigation companies, and groundwater management districts.
This success of the online water use reporting system will be a great benefit to the state, as it will improve efficiency in collecting and reviewing water use data. Water use data is essential for management of the state's resources. Each owner of a water right is required by law to submit a complete and accurate water use report every year. This process ensures that the people of Kansas — and officials responsible for managing or monitoring water resources — have access to complete information about how water is used. For more information about water use reporting, contact KDA–DWR at 785-564-6640 or visit agriculture.ks.gov/WaterUse.
KDA Announces Specialty Crop Block Grant Opportunity
MANHATTAN, Kan. — The Kansas Department of Agriculture is accepting applications for the 2019 Specialty Crop Block Grant Program. Funds for the program are awarded to the agency by the U.S. Department of Agriculture's Agricultural Marketing Service. The funds are in turn granted to projects and organizations that promote the competitiveness of specialty crops.
The purpose of the Specialty Crop Block Grant Program is to enhance the competitiveness of specialty crops. Specialty crops are defined by the USDA as "fruits, vegetables, tree nuts, dried fruits, horticulture, and nursery crops, including floriculture."
Each state that submits an application that is reviewed and approved by the Agricultural Marketing Service is to receive an estimated base amount of $201,973.63 plus an amount based on the average of the most recent available value of specialty crop cash receipts and the acreage of specialty crop production in the state. In 2018, Kansas received $348,848.12 for the grant program. In 2019, it is expected that Kansas will receive approximately $373,500.
Applications will be evaluated by a team of external reviewers. The team will rate proposals on their ability to successfully promote specialty crops in Kansas and make a positive impact on the Kansas economy. Those recommendations will be submitted to the Kansas Secretary of Agriculture, who will make the final awards.
Applications are due to KDA no later than 5:00 p.m. on April 19, 2019. For more information about the Specialty Crop Block Grant program or to complete the 2019 application, go to the KDA website at agriculture.ks.gov/SpecialtyCrop or contact Peter Oppelt, KDA economist, at 785-564-6726 or Peter.Oppelt@ks.gov.
Freshman Making A Difference From The Sideline
HAYS, Kan. – The Fort Hays State University cheer squad doesn't travel to most Tiger road games.
But the FHSU women's basketball team has a spirited cheerleader of its own, and she is a welcome sight at the end of the Tiger bench.
Freshman Kinly Grubb can be seen clapping and yelling at Fort Hays State games, cheering on her teammates from start to finish.
It's a stark contrast to the role Grubb has played for sports teams since she was 5 years old. But the 5-foot-10 guard is patient to wait her turn. After all, she is still a major part of one of the best women's teams in the nation.
The Tigers, ranked third in NCAA Division II, are the top seed for this weekend's Central Region Championships at Gross Memorial Coliseum. They open play at 5 p.m. today vs. No. 8 seed Pittsburg State University. A complete schedule and other tournament information can be found at fhsuathletics.com.
Fort Hays State is 30-1 this season, and teammates and coaches credit Grubb's enthusiasm as a boost to their morale when the going gets tough.
It's a job that Grubb has come to thoroughly enjoy, but one she had to get used to after starting all four years for her high school team.
Following a preseason practice last fall, Tiger assistant coach Talia Kahrs had a talk with newcomers to the team.
"We freshmen didn't get in a preseason game, and in the locker room afterwards, Coach told us we could make the choice to be a really good teammate and support everyone or be unhappy," Grubb said. "I think I really took that to heart."
Grubb, of course, was disappointed when she called home to Odessa, Mo., and talked to her parents.
"They told me to accept my role and to give it my all, no matter what I was doing," she said. "My mom told me I could change the whole energy of the building, that I could make a difference. Not being on the court has been an adjustment for sure, but I want to make a difference in whatever I do."
Grubb has seen limited action in 13 games this season but embraces her new role.
She can be seen raising her arms high in the air when a 3-pointer goes through the net or jumping around on the sideline after a good play by a teammate.
"I even get up on the chairs to cheer sometimes," she said with a big smile. "I usually lose my voice during games."
The strawberry blonde bundle of energy was a common sight for those watching Grubb play just about every sport imaginable while growing up. Throughout high school, she competed in cross country, basketball, tennis, soccer and track and field.
But her favorite sport was basketball. By her junior year, Grubb was getting some looks from Division I schools, and she had some experience with that level of competition.
Her older sister played soccer for Creighton University in Omaha, and her younger sister has committed to the University of Missouri soccer program next year.
But middle sister was intrigued by the stories her parents told of playing ball in a strong D-II conference.
Joe and Tami Grubb could attest to the strong competition at the D-II level as both played in the MIAA (her dad played football at the University of Central Missouri, and her mom, volleyball at Pittsburg State.)
"My parents told me all about the MIAA. I didn't want to just be a number at a D-I school," Grubb said. "I wanted to go somewhere where I could make a difference."
Coaches and fellow players say Grubb has definitely made a difference this year.
"I think it holds everyone else accountable to have a good attitude, even the people next to her on the bench," Tiger Assistant Coach Talia Kahrs said. "If they see that someone who isn't even playing is having that positive of an attitude, it carries over to everyone else."
Senior starting point guard Carly Heim was aware of Grubb's presence at the end of the bench this season. But after suffering a season-ending knee injury during a road game at the University of Nebraska-Kearney, Heim now has a whole new appreciation for Grubb, saying her enthusiasm is contagious.
"Now that I'm on the bench by her, I see that she says a whole lot of things like 'nice screen, work hard, nice shot,' that I'm thinking but not saying," Heim said. "Her energy helps keep our energy up, and it flows down the bench."
The Tigers came back from a 20-point deficit in that Kearney game to beat the Lopers by 10 points in overtime. Kahrs attributed part of that successful run to Grubb's enthusiasm.
"When we were down at Kearney, we looked down the bench and saw her energy," Kahrs said. "It made us realize we were capable of coming back. It carries over to everyone else."
Head Coach Tony Hobson said he might have to recruit "another ball of energy" as Grubb works her way up the bench and into more playing time
"We've had kids who are real enthusiastic before, but Kinly has taken to it to a different level," Hobson said. "That's just who she is, and we hope she can use that energy to eventually get into the rotation."
Grubb is not afraid of hard work.
"I know I have my work cut out for me," she said, "but I'm not shy about putting in the work. My parents told me the MIAA is the toughest conference out there, so to be ready for a fight."
Each of the players' photos are posted on a bulletin board outside the Tiger women's locker room in GMC, with answers to a few questions about their experience at FHSU.
Asked to list her favorite part of being a Tiger, Grubb answered: "I haven't been here long, but so far my favorite part has been the impromptu dance battles we have in the weight room."
That was early in the season. That answer continues to change as Grubb cheers her team on to victory after victory.
Home Sweet Home for Tiger women
HAYS, Kan. – It's a bit of de ja vu for Paige Lunsford this week.
Lunsford, then a junior, was a starter on the Fort Hays State University women's basketball team in 2015 when the Tigers earned the right to host the NCAA Division II Central Regional Championships for the first time in program history.
Now a graduate assistant coach for the Tiger women, Lunsford plans to tell the players to savor every single moment.
FHSU again was selected to host a regional this year. The Tigers will take a 30-1 record into Friday's 5 p.m. quarterfinal game vs. No. 8-seeded Pittsburg State University. A complete schedule and other tournament information can be found at fhsuathletics.com.
Playing in front of a large, vocal crowd back in 2015, the Tigers made it all the way to the regional championship game. Injuries to two major backcourt players late in the season hit FHSU hard, but the Tigers still played second-seeded Emporia State University a tough game before falling by five points in the finals.
Lunsford credits part of the Tigers' success at home – both during her playing days and now – to the huge crowd support. Fort Hays State has ranked second in the nation in attendance among NCAA Division II teams four years running.
"It's so unique what we get to experience here," said Lunsford, a Hays native and four-year starter for Hays High School. "The support we get from the community and surrounding communities is incredible."
Starting with 2012-13, the Tigers have never lost more than one game in a season at Gross Memorial Coliseum. During that time, they have amassed a staggering home record of 107-5.
In fact, FHSU's only home loss Lunsford's junior year was that regional championship game. Her senior season, the Tigers won all
15 of their home games, and that mark was surpassed this year (16-0).
Having the home court advantage is not lost on the players and coaches, Lunsford said.
"The atmosphere here is hardly like this anywhere else we play," she said. "Some places, there are more Fort Hays fans than, or at least as many as, there are for the home team."
Lunsford doesn't expect that to be any different this weekend, and she is looking forward to watching her players experience it.
"I didn't realize at the time back then how special it was to get to host the regional," she said. "When you're in the moment, you're busy taking care of business at hand."
Looking back, Lunsford definitely sees the significance of that experience now and is thoroughly enjoying this year's run.
FHSU was seeded second to Southwestern Oklahoma State University in the regional rankings heading into last week's MIAA tournament in Kansas City, Mo.
The Tigers went 3-0 to win their first-ever MIAA tourney crown, but they still were unsure of what their final ranking would be. SWOSU also won its conference tournament. Both the Tigers and Bulldogs are 30-1, and SWOSU had entered conference tournament week with the slightest of edges over the Tigers in the regional rankings
The national selection show was scheduled for 9 p.m. Sunday, but the top-seeded teams were to be notified by Twitter about 8.
The Tigers were on their way home from Kansas City about that time, and the team bus made a stop in Topeka for dinner. The coaches told the players to shut off their phones so they all could learn of their fate together.
"We had just gotten back on the bus about 8:10," Lunsford said. "We coaches looked at Twitter and saw it, and told the girls. They were so excited."
The team arrived in Hays after 11:15 p.m., and the next day, it was down to business – after a day of rest, that is.
"After five days in Kansas City, they were tired," Lunsford said. "With this week being spring break, it gives them a chance to get some rest."
The Tigers practiced Tuesday and will do so every day leading up to Friday, "trying to keep everything as normal as possible," Lunsford said.
She thinks playing in the tough MIAA will help those five conference teams that were given regional berths. Playing at home also should help the Tigers, although Lunsford admitted that taking the court for that first regional game is a thrill like no other.
"I remember walking out on the court that first game (at the 2015 regionals) and seeing the amount of people in the stands and getting chills," Lunsford said. "I was so in awe that all these people would come to watch us play. I think, growing up, every kid has a dream of playing in front of that kind of crowd someday. It was amazing."
She thinks it will hit home for this year's players on Friday, somewhere about 4:45 p.m.
"I think it will hit them during the starting lineup, at that moment when you have a second to look around at the crowd," Lunsford said. "I get chills now, just thinking about it. I can hardly wait."
MEDIA ADVISORY: VOLUNTEERS NEEDED TO
CLEAN UP KANSAS BATTLEFIELDS AND HISTORIC SITES
(Washington, D.C.) – Volunteers throughout Kansas are teaming up with the American Battlefield Trust to aid in the maintenance and restoration of five Sunflower State battlefields and historic sites as part of Park Day, an annual nationwide, hands-on preservation event. Since its inception in 1996, Park Day has attracted volunteers of all ages and abilities bound by their dedication to serving their communities.
Park Day is scheduled for Saturday, April 6, 2019, when Kansas volunteers will be joined by thousands of fellow participants across the country in cleaning up and revitalizing 160 historic sites in 32 states. Activities are chiefly outdoor projects that range from raking leaves and collecting trash to painting and gardening. Volunteers will receive T-shirts, and some sites will provide lunch or refreshments. A local historian may also be on hand to talk about the unique role of the site in our national story. Starting times, and occasionally event dates, may vary at each site. Kansas volunteers interested in participating in Park Day are encouraged to contact the individual sites listed below.
Black Jack Battlefield and Nature Park, Wellsville, 9:00 a.m.
Contact: Kerry Altenbernd at info@blackjackbattlefield.org
Volunteers will help with clearing brush, landscaping, trail maintenance, trash removal and tidying outdoor areas. The site will offer a presentation on the history of the Battle of Black Jack. Water and snacks will be provided.
Historic Fort Blair Park, Baxter Springs, 8:00 a.m.
Contact: Mary Billington at heritagectr@embarqmail.com
Volunteers will help with building or repairing fences, landscaping, trash removal, leaf pick up and flower bulb planting. The site will offer a history of the fort's inception and use. Water and snacks will be provided.
(Note: This Park Day site is holding its event on Saturday, April 13, 2019)
Lecompton Constitution Hall, Lecompton, 9:00 a.m.
Contact: Paul Bahnmaier at lanemuseum@aol.com
Volunteers will help with clearing brush, trash removal and cleaning up twigs and tree limbs. Water will be provided.
Marais des Cygnes Massacre Site, Pleasanton, 9:00 a.m.
Contact: Jim Dick at KSHS.MineCreek@ks.gov
Volunteers will help with clearing brush, trail maintenance, trash removal, clearing the ravine of trees and brush and cleaning windows at Mine Creek Battlefield. A meal will be provided.
Shawnee Indian Mission National Historic Landmark, Fairway, 9:00 a.m.
Contact: Jennifer Laughlin at jlaughlin@fairwaykansas.org
Volunteers will help with clearing brush, landscaping and raking. A meal will be provided for volunteers.
For a complete list of participating Park Day sites and more information, visit www.battlefields.org/parkday. Volunteers can share their Park Day participation online using #ParkDay2019.
The American Battlefield Trust is dedicated to preserving America's hallowed battlegrounds and educating the public about what happened there and why it matters today. The nonprofit, nonpartisan organization has protected more than 50,000 acres associated with the Revolutionary War, War of 1812, and Civil War. Learn more at www.battlefields.org.
Mikayla Lowe delights Seward theatergoers in the production "Harvey"
SEWARD, NE (03/13/2019)-- Mikayla Lowe of Atchison, KS and the Concordia University, Nebraska Theatre Department, will present "Harvey," by Mary Chase on Friday, March 22 at 7 p.m. and on Saturday, March 23 and Sunday, March 24 at 2 p.m., at Olde Glory Theatre located at 348 Jackson Ave. in Seward.
This comedic and thought-provoking play focuses on Elwood P. Dowd and his best friend Harvey, an imaginary seven-foot-tall rabbit. With Elwood introducing Harvey everywhere he goes, his embarrassed family seeks to have him committed to an insane asylum. Through miscommunication and a funny turn of events, Elwood and Harvey strangely fascinate the doctors and nurses, and with their current conditions at stake, his family must decide if living with Elwood -and Harvey- is really as bad as it seems.
"The cast has embraced and enjoyed developing these fun charactesr and bringing out the humor of the dialogue and staging," said Bryan Moore, associate professor of communication and theater. "It's a different kind of challenging involving, essentially, an invisible actor, but we are working hard to bring Harvey to the stage, even if you cannot see him."
The doors open 30 minutes before each performance. Tickets are $10 for the general public and $5 for Concordia students, staff and faculty and are available for purchase at the Concordia Bookstore located in Janzow Campus Center or at the door.
About Concordia University, Nebraska
Concordia University, Nebraska, founded in 1894, is a fully accredited, coeducational university located in Seward, Nebraska, which currently serves more than 2,500 students. Concordia offers more than 100 undergraduate, graduate and professional programs in an excellent academic and Christ-centered community that equips men and women for lives of learning, service and leadership in the church and world. For more information, visit cune.edu.
Musings From My Desk
What a challenge this winter and early spring has been, with cold and wet weather that hangs around like a bad cold! I have heard from countless producers of the impact on their livestock and the concern they have with getting spring farm work done. While we always like to welcome moisture, it has created a lot of challenges for producers across the state. I've had the opportunity to attend several meetings across the state and have very good discussions with producers who have communicated to me not only the challenge of the wet and cold, but also the low commodity prices.
With the recently passed 2018 Farm Bill--a critical component to help producers withstand challenging times--we know it is vital that we get those programs implemented for our producers. Secretary Perdue recently announced some program sign-up dates, including June 17 for the Dairy Margin Coverage program, September 1 for the ARC/PLC program, and December for a CRP General Signup. As our national office works with input from stakeholders on developing policies, regulations, and software, Kansas FSA is preparing to quickly get those programs implemented and producers signed up for them.
March 14 was National Ag Day, and I want to say "Thank You" to all our producers for the food, feed, fuel, and fiber that you grow for us. Your love for what you do shows in the quality and abundance you provide for everyone.
-- David Schemm, SED
March 31 - 2018 Marketing Assistance Loan request deadline (Wheat, Barley, Oats, Canola, Honey, Sesame)
May 1 - Deadline to certify MFP production to COF
May 27 - Offices closed for Memorial Day
May 31 - 2018 Marketing Assistance Loan request deadline (Corn, Grain Sorghum, Sunflower Seed, Soybeans)
The U.S. Department of Agriculture's Farm Service Agency (FSA) announced that the January 2019 income over feed cost margin was $7.99 per hundredweight, triggering the first payment for eligible dairy producers who purchase the appropriate level of coverage under the new but yet-to-be established Dairy Margin Coverage (DMC) program.
DMC, which replaces the Margin Protection Program for Dairy, is a voluntary risk management program for dairy producers that was authorized by the 2018 Farm Bill. DMC offers protection to dairy producers when the difference between the all milk price and the average feed cost (the margin) falls below a certain dollar amount selected by the producer.
Agriculture Secretary Sonny Perdue announced that sign up for DMC will open by mid-June of this year. At the time of sign up, producers who elect a DMC coverage level between $8.00 and $9.50 would be eligible for a payment for January 2019.
For example, a dairy operation with an established production history of 3 million pounds (30,000 cwt.) that elects the $9.50 coverage level for 50 percent of its production could potentially be eligible to receive $1,887.50 for January.
Sample calculation:
$9.50 - $7.99 margin = $1.51 difference
$1.51 times 50 percent of production times 2,500 cwt. (30,000 cwt./12) = $1,887.50
The calculated annual premium for coverage at $9.50 on 50 percent of a 3-million-pound production history for this example would be $2,250.
Sample calculation:
3,000,000 times 50 percent = 1,500,000/100 = 15,000 cwt. times 0.150 premium fee = $2,250
Operations making a one-time election to participate in DMC through 2023 are eligible to receive a 25 percent discount on their premium for the existing margin coverage rates.
Additional details about DMC and other FSA farm bill program changes can be found at farmers.gov/farmbill.
USDA Farm Service Agency (FSA) reminds producers to report prevented planting and failed acres in order to establish or retain FSA program eligibility for some programs.
Producers should report crop acreage they intended to plant, but due to natural disaster, were prevented from planting. Prevented planting acreage must be reported on form CCC-576, Notice of Loss, no later than 15 calendar days after the final planting date as established by FSA and Risk Management Agency (RMA).
Contact your local FSA office for a list of final planting dates by crop.
If a producer is unable to report the prevented planting acreage within the 15 calendar days following the final planting date, a late-filed report can be submitted. Late-filed reports will only be accepted if FSA conducts a farm visit to assess the eligible disaster condition that prevented the crop from being planted. A measurement service fee will be charged. Additionally, producers with failed acres should also use form CCC-576, Notice of Loss, to report failed acres.
Producers of hand-harvested crops must notify FSA of damage or loss through the administrative County Office within 72 hours of the date of damage or loss first becomes apparent. This notification can be provided by filing a CCC-576, email, fax or phone. Producers who notify the County Office by any method other than by filing the CCC-576 are still required to file a CCC-576, Notice of Loss, within the required 15 calendar days.
For losses on crops covered by the Non-Insured Crop Disaster Assistance Program (NAP), producers must file a Notice of Loss within 15 days of the occurrence of the disaster or when losses become apparent. Producers must timely file a Notice of Loss for failed acres on all crops including grasses.
Farm Service Agency would like to remind farm loan borrowers who have pledged real estate as security for their loans, of key items for maintaining loan collateral. It is required that borrowers must obtain prior consent, or approval, by either FSA, for direct loans, or by a guaranteed lender, for any transaction affecting real estate security. Examples of these transactions include, but are not limited to:
· Leases of any kind;
· Easements of any kind;
· Subordinations;
· Partial releases, and
· Sales
Failure to meet or follow the requirements set forth in the loan agreement, promissory note, and other security instruments could lead to nonmonetary default which could jeopardize your current and future loans.
It is critical that borrowers keep an open line of communication with their FSA loan staff or guaranteed lender when it comes to changes in their operation. For more information on borrower responsibilities, read Your FSA Farm Loan Compass.
The AGI verification and compliance reviews for 2015, 2016 and 2017 are conducted on producers who the IRS indicated may have exceeded the adjusted gross income limitations described in [7 CFR 1400.500]. Based on this review, producers will receive determinations of eligibility or ineligibility.
If the producer is determined to have exceeded the average AGI limitation of $900,000, receivables will be established for payments earned directly or indirectly by the producer subject to the $900,000 limitation. The Kansas FSA Office has begun notifying producers selected for review. If you have any questions about the review process or determinations, please contact the Kansas FSA Office at 785-539-3531. Producers who receive initial debt notification letters may only appeal the amount of the debt to their local FSA office. Payment eligibility adverse determinations become administratively final 30 days from the date of the payment eligibility adverse determination letter and can only be reopened if exceptional circumstances exist that prevented the producer from timely filing the appeal.
Conservation Reserve Program (CRP) participants are responsible for ensuring adequate, approved vegetative and practice cover is maintained to control erosion throughout the life of the contract after the practice has been established. Participants must also control undesirable vegetation, weeds (including noxious weeds), insects and rodents that may pose a threat to existing cover or adversely impact other landowners in the area.
All CRP maintenance activities, such as mowing, burning, disking and spraying, must be conducted outside the primary nesting or brood rearing season for wildlife, which for Kansas is April 5 through July 15. However, spot treatment of the acreage may be allowed during the primary nesting or brood rearing season if, left untreated, the weeds, insects or undesirable species would adversely impact the approved cover. In this instance, spot treatment is limited to the affected areas in the field and requires County Committee approval prior to beginning the spot treatment. The County Committee will consult with NRCS to determine if such activities are needed to maintain the approved cover.
Annual mowing of CRP for generic weed control, or for cosmetic purposes, is prohibited at all times.
The AGI verification and compliance reviews for 2015, 2016 and 2017 are conducted on producers who the IRS indicated may have exceeded the adjusted gross income limitations described in [7 CFR 1400.500]. Based on this review, producers will receive determinations of eligibility or ineligibility.
If the producer is determined to have exceeded the average AGI limitation of $900,000, receivables will be established for payments earned directly or indirectly by the producer subject to the $900,000 limitation. The Kansas FSA Office has begun notifying producers selected for review. If you have any questions about the review process or determinations, please contact the Kansas FSA Office at 785-539-3531. Producers who receive initial debt notification letters may only appeal the amount of the debt to their local FSA office. Payment eligibility adverse determinations become administratively final 30 days from the date of the payment eligibility adverse determination letter and can only be reopened if exceptional circumstances exist that prevented the producer from timely filing the appeal.
Farmers and ranchers know all too well that natural disasters can be a common, and likely a costly, variable to their operation. The Farm Service Agency (FSA) has emergency assistance programs to provide assistance when disasters strike, and for some of those programs, a disaster designation may be the eligibility trigger. When natural disaster occurs, there is a process for requesting a USDA Secretarial disaster designation for a county. Agricultural producers can play a vital role in this process.
If you have experienced a production loss as a result of a natural disaster you may submit a request to your local FSA county office for your county to be evaluated for a Secretarial disaster designation. Once a request is received, the county office will collect disaster data and create a Loss Assessment Report. The County Emergency Board will review the Loss Assessment Report and determine if a recommendation is sent forward to the U.S. Secretary of Agriculture for the designation.
For more information on FSA disaster programs and disaster designations, visit www.fsa.usda.gov/disaster.
NEW LOCATIONS SOUGHT
Washington, D.C., March 12, 2019) – U.S. Secretary of Agriculture Sonny Perdue today announced the initial down-select list of 136 Expressions of Interest received from parties in 35 states vying to become the new homes of the U.S. Department of Agriculture (USDA) Economic Research Service (ERS) and National Institute of Food and Agriculture (NIFA). USDA is following a rigorous site selection process to identify the new locations with involvement from USDA, ERS, and NIFA leadership.
"The announcement of this middle list shows that we are committed to the important missions of these agencies and transparency in our selection process. USDA will make the best choice for our employees and customers," Perdue said. "Relocation will help ensure that USDA is the most effective, most efficient, and most customer-focused agency in the federal government, allowing us to be closer to our stakeholders and move our resources closer to our customers."
For this initial down-select, USDA applied a set of guiding principles against the Expressions of Interest locations including USDA travel requirements, labor force statistics, work hours most compatible with all USDA office schedules. Sixty-seven Expressions of Interest remain under consideration.
The complete list of Expressions of Interest still under consideration is below.
| | | |
| --- | --- | --- |
| State | Location | Applicant(s) |
| AL | Birmingham | City of Birmingham; University of Alabama at Birmingham; Auburn University; Tuskegee University; Alabama A&M University; Economic Development Association of Alabama |
| AL | Shelby County | City of Hoover, Shelby County, 58 INC. – The Nonprofit Economic Coalition of Shelby County, the Birmingham Business Alliance, Alabama Power Company, Harbert Realty Services, and Select Income REIT / RMR Group |
| AR | Arkansas | Arkansas Economic Development Commission |
| AZ | Tempe | Arizona Commerce Authority; Arizona State University and the Arizona Department of Agriculture |
| CO | Aurora | Aurora Economic Development Council |
| CO | Denver | Cottonwood Management Company |
| CO | Denver | Forest City Trust |
| CO | Denver | Metro Denver Economic Development Corporation |
| DE | Newark | University of Delaware |
| FL | Tallahassee | Tallahassee-Leon County |
| GA | Athens-Clarke County | Athens-Clarke County Development Authority and Nichols Land & Investment Company and Georgia Department of Economic Development |
| GA | Griffin Spalding County | Griffin-Spalding Development Authority, Rooker, UGA and Georgia Department of Economic Development |
| IA | Ames | City of Ames and Iowa State University |
| IA | Ankeny | City of Ankeny/ Greater Des Moines Partnership, Cultivation Corridor, and the Iowa Economic Development Authority |
| IA | Ankeny | DRA Properties |
| IA | Des Moines | City of Des Moines; Greater Des Moines Partnership |
| IA | Council Bluffs | Advance Southwest Iowa Corporation; City of Council Bluffs, Pottawattamie County |
| IL | Algonquin | Village of Algonquin |
| IL | Barrington | Village of Barrington; Bourns Inc |
| IL | Des Plaines | City of Des Plaines |
| IL | DuPage County | Economic Development Agency for DuPage County, Illinois |
| IL | Huntley | Village of Huntley |
| IL | Kane County | Kane County |
| IL | Orland Park | Orland Park, State of Illinois, Will County, Illinois Intersect and the Will County Center for Economic Development |
| IL | Schaumburg | Village of Schaumburg |
| IL | Warrenville | NAI Hiffman |
| IN | Multiple | Indiana Economic Development Corporation; AgriNovus Indiana, the Indiana State Department of Agriculture (ISDA) and Purdue University |
| KS and MO | Kansas City | HPI Group |
| KS and MO | Kansas City | 805 Penn |
| KS and MO | Greater Kansas City Region | The Kansas City Area Development Council |
| LA | Baton Rouge | The Baton Rouge Area Chamber (BRAC), along with partners Louisiana Economic Development (LED), Baton Rouge Area Foundation (BRAF), Louisiana Department of Agriculture & Forestry (LDAF), Louisiana State University (LSU), and Southern University and & Mechanical College (SUAM) Agricultural |
| MD | Montgomery County | Montgomery County Economic Development Corporation |
| MD | College Park | University of Maryland College Park |
| MI | East Lansing | Michigan State University, State of Michigan, Capital Region International Airport (LAN), Greater Lansing Convention and Visitors Bureau, Lansing Economic Area Partnership (LEAP), Lansing Regional Chamber of Commerce, Michigan Economic Development Corporation and Michigan Farm Bureau |
| MN | Falcon Heights | Buhl Investors |
| MN | Minneapolis | University of Minnesota, Minneapolis Saint Paul Regional Economic Development Partnership (GREATER MSP), and the Minnesota Food and Agriculture Initiative |
| MN | Shakopee | The Opus Group |
| MO | St. Louis | A consortium of regional leaders across six counties in Missouri and Illinois; State of Missouri and Missouri's Departments of Agriculture, Economic Development, and Workforce Development, as well as the Missouri Partnership |
| NC | Kannapolis | The North Carolina Research Campus; the city of Kannapolis, Cabarrus and Rowan Counties, and the state of North Carolina |
| NC | Chapel Hill | State Employee Credit Union |
| NC | Research Triangle Region | Wake County, Durham County and Research Triangle Park |
| NE | Lincoln | The Nebraska consortium, led by Governor Pete Ricketts and former USDA Secretary Mike Johanns and including the State of Nebraska, University of Nebraska system, City of Lincoln, Nebraska Innovation Campus Development Corporation, Nebraska Department of Economic Development, Nebraska Department of Agriculture, Nebraska Chamber of Commerce, Lincoln Chamber of Commerce, Omaha Chamber of Commerce, and public and private business |
| NE | Omaha | SPW Partners G and S and CBRE MEGA |
| NY | Greater Rochester | FLX Food and Beverage Consortium is led by Greater Rochester Enterprise, a not-for-profit economic development organization. Members of the Consortium include Cornell University and the Cornell University College of Agriculture and Life Sciences; the Cornell Agriculture and Technology Farm; Empire State Development; the New York State Department of Agriculture and Markets; the New York State Governor's Office; Rochester Institute of Technology; Tompkins County Area Development; the University of Rochester; and Wegmans Food Markets Inc. |
| OH | Akron | County of Summit |
| OH | Geauga County | Geauga County Department of Development |
| OH | Middlefield Village | Village of Middlefield |
| OH | Twinsburg | City of Twinsburg |
| OH | Streetsboro | City of Streetsboro |
| OH | Portage County | Brimfield Township |
| PA | Hanover Township | Private Citizen |
| SC | Columbia | State of South Carolina (including; South Carolina Department of Commerce, Clemson University, South Carolina Department of Agriculture, and Richland County's Economic Development Office) |
| TN | Knoxville | University of Tennessee, Knoxville/University of Tennessee Institute of Agriculture (UTK/UTIA); University of Tennessee, Martin (UTM); Tennessee State University (TSU); and Oak Ridge National Laboratory (ORNL) |
| TN | Memphis | Agricenter International |
| TX | San Marcos | Greater San Marcos Partnership; San Marcos, Hays County and Texas State University |
| TX | College Station | Texas A&M AgriLife Research |
| TX | Dallas | HPI Group |
| UT | Tooele County | Governor's Office of Economic Development, Tooele County, Tooele City, Utah State University, and the Economic Development Corporation of Utah |
| VA | Charlottesville | University of Virginia Foundation |
| VA | Greene County | County of Greene; Central Virginia Partnership in Economic Development; Virginia Economic Development Partnership; Fried Companies, Inc; Jones Lang LaSalle |
| VA | Madison County | Madison County; The Lester Group |
| VA | Caroline County | Thompson (Richmond) |
| VA | Caroline County | Caroline County Department of Economic Development |
| VA | Petersburg | Virginia State University and the Petersburg metropolitan region |
| VA | Richmond | The Riverstone Group, LLC |
| VA | Roanoke | Roanoke Regional Partnership |
| WI | Madison | City of Madison, the University of Wisconsin–Madison College of Agricultural & Life Sciences (CALS), University of Wisconsin–Madison Office of University Relations, University Research Park, State of Wisconsin Department of Agriculture, Trade and Consumer Protection, and 910 Mayer, LLC |
Questions regarding the USDA site selection process should be directed to relocation@usda.gov.
HISTORY IS FUN ~ Robert & Helen Caplinger
Old news from the 1927 Issues of Effingham New Leaf
SIGN OF THE PAST. INFANTILE PARALYSIS EPIDEMIC. "Dr. Charles Robinson, county health officer, is alarmed because infantile paralysis is more than a threat in Atchison county. It is here. Infantile Paralysis starts with an ordinary cold. Young folks, as a rule, are careless when they get a cold, and infantile paralysis has them in its clutches before they are aware of the fact. It is usually fatal within 24 hours. Dr. Robinson urges parents to call their family physician as soon as any member of the family shows symptoms of a cold. Several schools in Atchison county have been closed for two weeks, and the Sunday Schools, south of Horton. Dr. Robinson urges the people of the county not to hold any unnecessary social events until the threatened epidemic has subsided.
"A child in Atchison was the first to die with the disease, a few weeks ago."
DON'T GO IN THE WATERMELON PATCH. "The $15,000 damage suit against John A. Hawk, Parnell farmer, growing out of the shooting of James Benton, 18, of 1627 Main street, in Hawk's watermelon patch a year ago August is being tried today by a jury in district court. Attorneys for the plaintiff contend that Hawk went further than was necessary to protect his property. Witness for the plaintiff stated on the stand that Benton called out, "Halt; don't shoot" just before the shot was fired. The defense claims Mr. Hawk shot only to scare the boys. That he shot away from the direction in which he saw two figures standing and that in doing so, fired in the direction of the Benton boy, whom the defense says Hawk did not see. Benton was wounded in the leg by a charge from a shot gun when he and four other boys went to the Hawk patch the night of August 5, 1926 for the purpose of getting watermelons."
Subsequent article: "Deliberating about 12 hours, a jury in district court returned a verdict in favor of John A. Hawk, the defendant."
STORM STORY. "Oscar Heimbach recalls that 44 years ago, this coming Summer, Arrington had a terrible wind storm that nearly destroyed the town. At that time, Arrington was quite a summer and health resort with about 50 cottages. They were blown helter-skelter, houses unroofed, barns blown down and a Sunderland boy was blown a half mile before he landed."
BAD PAINT JOB. "The sign painter, who painted the word 'Effingham' on the city water tank certainly did a bum job. A stranger coming into town from the east, would be in a quandary as to how to pronounce it. Effingham is divided thusly: Effin-gham."
A NEW PUBLIC LIBRARY. "The Community Club voted to purchase the W. H. Tucker office, for $450 and to open a public library. Charter members of the organization will pay only 50c per year for the use of books, while outsiders will probably be charged the sum of $1.00. The building is now occupied by the Leonard Beauty Shoppe and Miss Leonard's lease continues for several weeks yet."
EFFINGHAM WELL WATER. "Effingham's wells are pumping water at the rate of 75 gallons per minute, but the water has been very sandy. However, it appears to be clearing. The water is softer than that in most of the wells in Effingham."
CLASSES OF '26 AND '27 PROVIDE FOR BLEACHERS. "Bleachers will be erected this week on the Athletic field of ACCHS. The classes of '26 and '27 have donated the funds for the bleachers. They are the portable type.
"The class of '26 left in the treasury of ACCHS enough money to have lights placed at the new entrance. This was neglected.
"Last year the class of '27 had just double the amount left the class the year before. They decided to get portable bleachers and found out by putting the two class funds together they should get very good ones. They called in some of the class officers to talk this over with them. It was decided to put the funds together.
"The students are anxiously awaiting the installation of the new bleachers and they will prove a great benefit to the spirit and pep of the crowds." (10.21.27)
HELD THE 60TH ANNIVERSARY OF THE INDIAN PEACE, AT MEDICINE LODGE, KANSAS. "The peace treaty between the five tribes of Indians and the federal government was re-enacted before a crowd of 5000 at Medicine Lodge, Kansas. The news article related the history of the event. Back at the time of the original signing, there was no town of Medicine Lodge. It was nothing but a waste of prairie in October 1867. It was then a Kiowa Indian village, where dance was their health celebration, because they believed the waters of the little stream that flows through the city possessed of miraculous curative powers, the medicine lodge of Kansas.
"The five tribes were Kiowas, Comanches, Apaches, Arapahoes and Cheyennes. One hundred Indians with their chiefs and their minor chiefs dressed in the regalia, met the representatives of the pale face, smoked the pipe of peace and signed the treaty.
"Henry M. Stanley, who later gained world-wide fame because of his search for Livingston in Africa, was one of the newspaper reporters at the gathering sixty years before.
"It is true that within a year after the peace treaty was signed, Chief Black Kettle went on a rampage through Northwest Kansas, making captive two Kansas women, and the Cheyennes and the Apaches broke faith with the Medicine Lodge agreement, but in the main the treaty resulted in the purpose for which it was intended.
"After the treaty was signed the Indians broke camp and departed for the South. There was greater rejoicing in the Indian villages along the Medicine Lodge River than in the camp of the army and of the commissioners, historians agree, when the treaty was concluded.
"When the meeting was held there 60 years ago, people traveled in covered wagons of the freighter type, and took many days to make the trip, while the army scouted to guard against a surprise attack from Indians. Buffalo filled the prairies. There were no farm houses to speak of, no roads, nothing but space and wild grass and unbroken prairies. At night they slept on the ground. They bathed in creeks and they lived on canned goods and half rations."
HISTORY FROM THE OBITUARY OF MRS. ALBERT P. SOLBERG. "She died in Kansas City, Kan. Monday after a stroke of apoplexy. Maggie Farrell was born in Lancaster, 54 years ago. Twenty years ago, she married Mr. Solberg and with the exception for a few months in a temporary home in Effingham, they have lived in Kansas City, Kan. ever since. Two sons were born to them. Robert, now 19 years old, and Victor, 17. The former is with a clearing house in Kansas City; the latter is in high school. She is survived by five brothers and two sisters. The brothers are J. B. Farrell, of Effingham; Frank, Horton; John, Kansas City; Louie, Monrovia, and Mike, Pueblo. The sisters are Mrs. Nellie Lloyd, Beloit; Mrs. Lizzie Cochran, San Francisco. The services were at St. Ann's church.
MRS. MARY McCLANAHAN, age 93, Grandmother of Elmer and Guy McClanahan, GRANDMOTHER OF ELMER AND GUY McCLANAHAN. "She has lived on the same farm, at Grover, 12 miles east of Topeka, for 73 years. Four years after her marriage to John McClanahan, in Missouri, Mrs. McClanahan and her husband moved to the Kansas homestead, where Mrs. McClanahan's father already had taken a claim the year before. He was the first white citizen in this part of the state and had a new log house ready for his daughter and son-in-law when they arrived. He had become impressed with the Kansas territory several years previous when he passed through as a soldier on his way to Mexico. The log cabin he built for his daughter still stands.
"Grandma McClanahan is the mother of ten children. Her husband died in 1903. Since then, Grandma has efficiently managed the little farm. She doesn't look her age by several years and refuses to admit she is getting 'much old'. Her neighbors know her as a dyed-in-the-wool optimist.
"In her home is a rocking chair 68 years old, a stove that has been in service 51 years and a walnut gate-leg table 65 years old. There is a wonderfully carved walnut bed upon which are two hand woven coverlets, each 100 years old. The spinning wheel used to make them sits in the corner. The old Seth Thomas clock has not slumbered in 78 years.
"Mrs. McClanahan is the grandmother of Elmer and Guy McClanahan of Effingham."
CLASSIFIED ADS
HELP WANTED
Tire Tech Position
Full time 44 hours per week
Competitive hourly wage
Health, life & disability insurance benefits
Experience in passenger & truck tires preferred
Apply in person at Dillon Tire
2000 Skyway Hwy 59, Atchison
Plan on attending
The 127th ACCHS Annual Alumni Banquet will be held on June 1st, 2019 in the ACCJ/SHS gymnasium at 6:30 PM. A fellowship hour will be held prior to the banquet from 5:30 to 6:30 PM in the commons.
Tickets are on sale till May 28th at the Muscotah Mercantile in Muscotah; ENB Farmers and Merchants branch and Hegarty-Caplinger Insurance office in Atchison and Effingham. Tickets are $15.00. The meal will be prepared by Martha's Catering in Effingham.
Please contact the USD#377 office at 913-833-5050 to reserve a room at the high school for any class reunions. A tour of the old high school can be arranged if desired by a class holding a reunion. Contact Steve Caplinger 913-370-0523 to schedule a tour.
Current officers of the association are: President John Miller, Vice President-Greg Miller, Secretary-Sharman Heineken and Treasurer- Jim Cormode.
Don't forget the ACCHS Alumni Scholarship Foundation holds their annual meeting at the high school at 2 PM June 1st, 2019. Everyone is welcome to attend.
Please contact the USD # 377 office at 913-833-5050 to reserve a room at the high school for any class reunions.
Current officers are:
President John Miller sonofthunder24@cox.net
Vice-Pres. Greg Miller 941-769-5390 gregmillerdo@gmail.com
Secretary Sharman Heineken 785-872-3120 s_heineken@hotmail.com
Treasurer Jim Cormode 913-803-0029 james.cormode@gmail.com
Mark your calendar and attend if you can.
Questions call 913-370-0523 or
email: acchsalumniassoc@gmail.com
Class announcements and news are posted at the Alumni web site at www.thenewsleaf.com/acchsalumni.htm.
If wish to have your class information posted on the website just send the information to:
"GUESS WHO"
Can you guess who is in our photo below?
Last week was Dorothy Ernzen, aka Dorothy McDermed a former teacher in USD 377.
LAST WEEK
Problems with this web site contact cap@thenewsleaf.com Last updated 3-19-2019
<![if !vml]>
<![endif]>