You are our Visitor
The May 22, 2018 Edition
of
The Newsleaf
Vol. 15 Issue 20
BETWEEN THE ISSUES
Charles Calvin Foster (formerly of Washington, KS) died Sunday, May 13, 2018 at the age of 97 at Mustang Creek Estates, Sachse, TX. He was born in Trenton, MO to James Foster and Mary Hawk on November 23, 1920. He was one of eight children and grew up on a farm in Effingham, KS during the Depression. He graduated from Atchison Co. Community High School in 1939 and then went to Parsons Junior College in Kansas where he played football for 2 years. After junior college, he joined the Navy during WWII and was on a light cruiser sent to the South Pacific Theater of the war. His ship was in the battles of Guadalcanal, Okinawa, the Mariana Islands, the Philippines, and finally Japan. On a 15-day leave, he came home and married Evelyn Anna Gigstad on December 30, 1944 and then returned to the ship. He was discharged in October of 1945.
After his discharge he attended Kansas State University and graduated in 1948. Charlie worked for the Soil Conservationist Service for his whole career except for taking over his dad's farm for 7 years. He and Evelyn lived in many places (Osborne, Washington, Monrovia, Oskaloosa, all in Kansas) but moved back to Washington in 1961 where he lived until 2016 when he moved to Texas to be closer to his children.
Charlie was very involved in community activities: Boy Scout leader, Lions Club (for 50 years), and the Methodist Church. He loved gardening, woodworking, and especially golf which he took up in retirement and accomplished a hole in one. Charlie was an avid Kansas State fan and loved watching the games on TV. He also attended all his children's activities (music and sports) while they were at Washington High School.
Charles was preceded in his death by his wife Evelyn and one grandson. He is survived by his children: Greg (Mary Ann) Foster of Centennial, CO; Carol (Gary) Gray, Sachse, TX; Alan (Cathy) Foster of Blue Springs, MO; Tom (Susan) Foster of Dallas, TX; and Richard Foster of Tulsa, OK. He is also survived by 6 grandchildren, 7 great-grandchildren and his brother Raymond Foster of Horton, KS.
Charlie's ashes will be buried along side his wife at the Effingham KS cemetery after a service at The Union Church, Effingham, KS on June 2 at 10:30 am. Memorials may be made to the First United Church of Washington, KS in honor of Charles Foster.
FRONT PAGE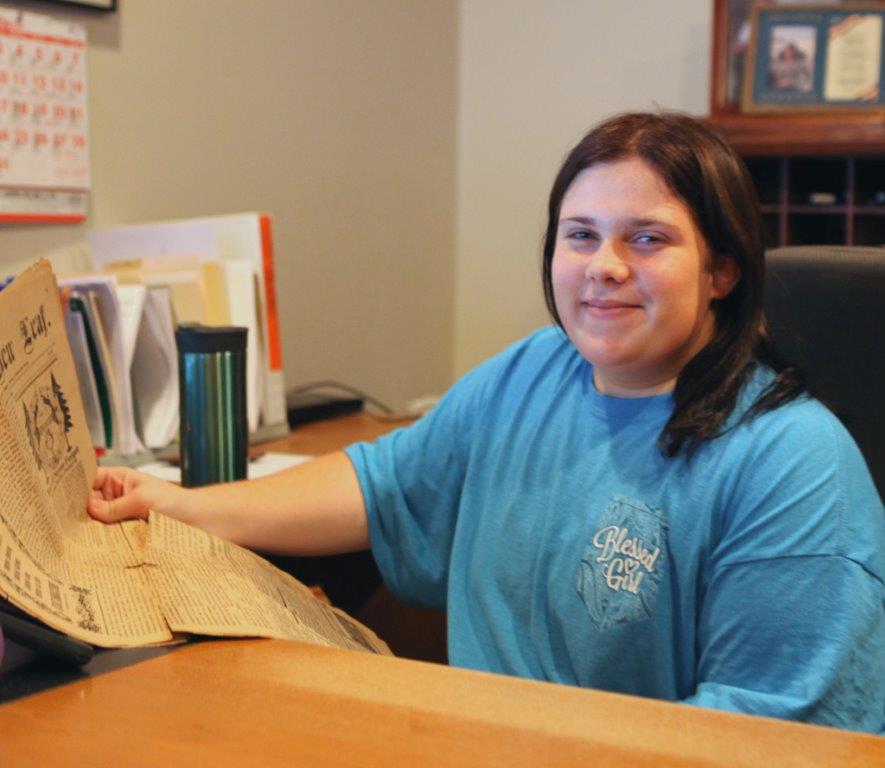 Tiger Talk ~ MaKaea Forbes
Monday was awfully quiet in the building without the seniors. Graduation was last weekend and it was wonderful as always. Since the junior class is about to be seniors, I asked the following juniors, "What are you most looking forward to next year?" Junior Allison Lowe responded, "I'm looking forward to getting out of here!" Junior Bodie Vandeloo said one word, "Graduating!" I thought I would feel the same way but to be honest after attending graduation last weekend, I'm going to be sad when it ends. I look forward to enjoying the school year but even as much as I want to graduate I think I'll be sad to see this chapter of our lives come to an end.
Softball and baseball Regionals were held. The softball girls traveled to Oskaloosa to take on Riverside. I've honestly never seen those girls play like they did. They were on fire! We won 17-6. The lady Tigers will now take on the #1 seed, Oskaloosa tomorrow. The baseball boys traveled to Atchison to take on Maur Hill. Unfortunately, the Tigers baseball season came to an end with a loss of 2-12.
Tuesday the sixth graders got a sneak peek at the life of students in the JSH. They looked so scared coming in at first. I asked sixth grader Jesse Coder, "What are you most looking forward to next year at the JSH?" He responded, "FFA, being able to use your cell phone at lunch and better food." I asked sixth grader Payton Teel the same. He replied, "I am looking forward to track." I then asked sixth grader Nadia Noor, "What are you most scared of at the JSH?" Nadia replied, "I'm not excited for anything except to see my cousin." Sixth grader Franklin Pantle says he's scared of, "forgetting my locker combination." I told him not to worry, every year we all have that same fear. The high school softball players traveled back to Oskaloosa to take on the Bears. It wasn't quite the outcome we had in mind. The lady tigers were unable to secure the win thus ending their season.
Wednesday the fifth graders got to go on a great adventure to the Steam Boat Arabia. Fifth grader Noah Medeiros said, "It was okay, it wasn't good but wasn't bad. I didn't really learn anything interesting." The sixth graders were out of the building all day on their field trip to the Combat Museum and Old Prairie Town in Topeka. Sixth grader Dezirae Minton reported, "The combat museum was fun. I liked to see all the airplanes. We learned how to escape the planes if they were in danger." Sixth grader Carley Bilderback says the Old Prairie Town, "it was, okay and we got green river drinks."
Thursday was Field Day at the elementary. It was nice to see the students so excited. I seen several students and some staff covered in shaving cream. In the afternoon, it got really warm but the students enjoyed the slip and slide and chalk throws. Even the students from the JSH who helped came back covered in color. Kudos to Ms. Linscott and Mrs. Hinz for their hard work. Third grader Evan Falk said his favorite station was the bounce house. Third grader Natasha Noor said her favorite station was the tug-of-war. Fourth grader Carmella Hewitt also had tug-of-war as her favorite event. That's a wrap for this week Tiger fans.
Four ACCHS Runners Qualify for State
Last Saturday at the St. Mary's Regional Track Meet four runner reached a goal of extending their season to the Wichita hosted State Track Meet on May 26.
Tucker Smith took 3rd in the 200M dash and 2nd in the 400M run; Trystin Myers qualified for state in the 300 meter hurdles with a 3rd place finish; Jaycee Ernzen took 4th in the 400M run and Victoria Caplinger came in 2nd in the 1600 meter run.
The coaches and runner are shown in the photo below L-R: Luke Lott, Nick Fuemmeller, Victoria Caplinger, Trystin Myers, Tucker Smith, Jaycee Ernzen, and Julie Dillon.
We wish them well next weekend.
Science Fun Family Day to Explore Earth & Space
Making your own Stomp Rocket and Exploring the universe and how NASA uses techniques to learn about Earth and Space are the core of 10 experiment stations available for Families in Atchison County's Museum on Saturday, May 26th from 10 am to 4 pm.
Exploring Earth and Space is a second grant from the National Information STEM Education Network awarded to the Atchison County Historical Society to bring to the young people of Atchison County.
"From building your own stomp rocket, to learning how to study the Moon and Mars and finding new planets with the same techniques NASA uses are all part of this fun set of experiments that will make you think a bit differently about our world," said Chris Taylor, executive director of the Atchison County Historical Society. "This has fun, learning activities about Earth, mountains and erosion, how Mars Rovers explore the Red Planet, explore the effects of magnetic fields and how craters reveal info about Earth and other worlds in Space."
Mason-Taylor said this Family Saturday is a great opportunity for family learning where parents or grandparents can be educators and second learners in this set of hands-on and facilitated activities.
"There is a lot of material here and we want to host additional family days and take these programs to other summer and regular school year groups through the summer and into the fall," said Mason-Taylor. "The family setting is where this should have the most impact for education and fun sharing within the family and with different age groups there are unique opportunities that can spark observing the Earth and Sky throughout the summer."
All ages are welcome for storytime and for Family Day, and Atchison County's Museum encourages word-of-mouth (or electronics) passing the word to friends and family who might like to attend any of our Educational Programs in the Museum. Need more info? – check us out on Facebook: Facebook.com/AtchisonHistory -or email the Museum at GoWest@atchisonhistory.org or call the museum 913-367-6238. Please pass-the-word to others you think would be interested in attending.
Summer Storytimes in the Museum: Exploring is the Summer Theme
Tuesday – June 19 – Exploring
Tuesday – June 26 – Exploring
NO July 3 Storytime – special July 4 program (see below)
Tuesday – July 10 – Exploring
Tuesday – July 17 – Exploring
Tuesday – July 24 – Amelia Earhart's Birthday Exploring Aviation
Firefly Fireworks – Lewis & Clark & the Kanza – at Ind. Creek Lewis & Clark Historic Site
Wednesday – July 4 – at dark – explore Nature's Fireworks
ALL AROUND US
CHURCH SUMMER HOURS
The Effingham Union Church service is at 9:00 a.m. starting June 3rd through August. There will be no Sunday School except for the teachers who want to teach during the worship service.
MEMORIAL DAY CEREMONIES
LANCASTER AND EFFINGHAM
The Fleming-Jackson-Seever American Legion Post 6 Memorial Day ceremonies, Monday, May 28 are at 9:00 a.m. Lancaster Cemetery, 9:35 a.m. at the Effingham Evergreen Cemetery and at 9:55 at St. Ann's Cemetery.
SWIMMING POOL OPENS
The Effingham Swimming Pool will open Monday, May 28 at 1:00 p.m.
EFFINGHAM READING PROGRAM KICK OFF
The Effingham Community Library Summer Reading Program Theme is "Libraries Rocks" and the kick off for the reading program is Tuesday, May 29 from 6:00 p.m. to 8:00 p.m. at the Effingham Blue building including sign-up, ice cream, and activities. Also, you can sign up during normal library hours.
LIBRARY NEEDS HELP
The Effingham Community Librarian Debbie Falk is asking the public to help support the summer reading program for the children of our community to encourage them to read for pleasure during the summer and to retain their reading skills.
In a letter she made the following points:
To add to the fun and to create a sense of challenge that will keep kids reading, we'd like to offer incentives and contest prizes at various times during the summer. Because of our limited budget, we cannot afford to offer this without help.
We appreciate any donation you care to make. Possible donations include items to give away as prizes, such as small toys, coupons for free goods or services (fast-food coupons), or cash to buy prizes to offer as a grand prize. We will mention the assistance you have generously donated in our publicity.
Participation in a summer reading program is vital to helping students retain their reading skills throughout the summer months, when otherwise they might fall behind. In the Effingham area, our program will be the only one available to students this summer as the program previously offered by ACCES will not be provided this year, due to lack of funding. We would love to be able to make this year's program inviting and successful for all who participate!
If you can help us in any way, please contact me at the library (913-833-5881). We hope to include you in our summer plans. Many thanks!
ST. ANN'S GOLF TOURNAMENT
St. Ann's Church, Effingham, is sponsoring its Annual Golf Tournament, 4 person scramble at Pineview Country Club, Atchison, Saturday, June 16. Registration starts at 7:30 a.m. with a Shotgun Start at 8:30 a.m. $60 per player, $240 per team includes carts and lunch. Call or text 913-370-0947. Pre-registration deadline June 2nd.
CITY-WIDE SALES
The Effingham City-wide garage sales, are Saturday, June 9th from 8:00 a.m. to 2:00 p.m. 2:00 p.m. No sign-up. Just put a sign in your yard on the day of the sale. The City of Effingham will advertise the event.
FARMERETTE FCE MEETING
The Farmerette FCE met May 11 with President Charlotte Rathert calling the meeting to order. Roll call was answered by naming a flower you will plant this spring.
The Flower Committee reported that flowers have been planted in the flower barrels on the Main Street of Effingham. Flag committee will be putting out flags weather permitting. District Day on April 24 was well attended. Farmerettes embroidered tea towels for their 65th anniversary. The club received a gold star for 2017. Council member Evelyn Lorenz said the County Agent Nancy Nelson will give a lesson on Opioids. Swing into Summer is June 8th starting at 9:30 at the Effingham Union Church Educational Building. Club members will bring salads for the lunch. Project Concern, "Warm Embrace" quilts are still being collected. The Acheson family was thanked for the American Legion Program for high school students. It was suggested the Club Collect be quoted at the meetings. The lesson Alzheimer's 101 was presented by Mary Lou Bowen.
SENIORS CITIZENS ENJOY TEA PARTY
Women adorned with hats, pearls, boas, and gloves paraded into the Town and Country Senior Citizens Center, Monday, May 14th for a most enjoyable tea party. There were 32 attendees including great grandmother Pat Oswald, grandmother Kate Oswald and granddaughter Kayleen Oswald and two sisters Nancy Lowe and Brenda Reichart. The Ravishing Ritzy Effie Red hats were special guests.
The women brought their own tea cup and then told the origin of them. Some of the teacups and saucers were from their wedding china, keep sake cups from a relative, depression glass, and cups from oatmeal boxes. Elaine Oakleaf and Eileen Wohletz decorated the tables and the tea table, which was elegant and gorgeous and laden with various tea party treats. Dee Paul made most of the items, Elaine furnished tea biscuits shaped like Scottish terriers that she had purchased from Brits and Eileen made the chocolate balls. In Show and Tell people showed heirloom jewelry, pictures, several women shared where their gloves came from but probably the most interesting items were shown by Mary Ann Krier. She showed the type of nylons worn by women before pantyhose, a pair of plain hosiery and a pair of hosiery with seams in the back along with a garter belt that held them up. The nylons were in perfect condition.
Games were also played. The scramble game of things concerning a tea party was won by Ruth Yoder. The winners of the "What was in your purse game" where the players received points for the things in their purse that was on the list, were Pat Oswald, Ruth Beal and Brenda Reichart, and the Clothing game, where the players identified the type of clothing described was won by Ruth Yoder, Pearl Rice and Pat Maendele. Gerry Schmelze was named the best dressed, Virginia Blunt was the second best and Janie Moser the 3rd.
The Site Council paid for the tea party expenses. But Dee did a lot of extra work to make it a big success and it was. Some of the women are planning what they are going to wear at next year's tea party.
MUSCOTAH NEWS ~ Susan Higley
This week has been filled with graduation activities for all the local graduates. ACCHS graduation was on Sunday, May 12th and two of our local graduates deserve a big congratulations. Curtis (C.J.) Stirton received honors for being chosen one of the co-valedictorians and Erin Hamilton earned honors for being chosen one of the co-salutatorians. Congratulations C.J. and Erin for a job well done. Your hard work and dedication paid off. Good luck to all the graduates in their future endeavors.
Congratulations to Beverly (Stirton) Jeffery on her retirement after many years of service to USD 377. I know Bev likes to travel so bet she is getting her walking shoes ready. Have fun and enjoy!
Muscotah Days plans are coming together, but more help would be appreciated. Some of the activities include 8 a.m. to 2 p.m. –car & truck show (down town); 8 a.m. to 3 p.m. quilt show with awards presented at 3 p.m.; 8 a.m. to 3 p.m. kid's bounce house, 8 a.m. to 4 p.m.-craft vendors; 8 a.m. to 2 p.m.-food and drinks available; 11 a.m.-ping pong toss; 11 a.m. garden tractor pull with registration at 10 a.m. The day will end with a dance from 7 p.m. to 10 p.m. All of the activities will be in the park except the car show. The committee could still use pies, brownies or Rice Krispie treats. If you would like to donate or offer your help, please call Susan at 872-3245 or Dolly at 872-0081. The committee is struggling to find enough help to make the day a success. Each year it gets harder to find volunteers and without you we cannot continue to have this celebration every year. The same day the Muscotah United Church will have a clothing giveaway at the church.
Memorial Day is next weekend. Hope everyone has a safe and happy holiday!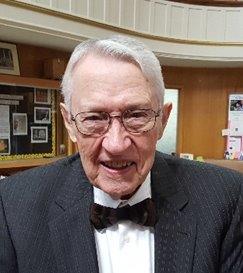 PROVISIONS FOR OUR JOURNEY ~ Jack Albright
In shady, green pastures, so rich and so sweet God leads His dear children along. Where the water's cool flow bathes the weary one's feet, God leads His dear children along.
Some through the waters, some through the flood. Some through the fire, but all through the blood. Some through great sorrow, but God gives a song. In the night season and all the day long.
Sometimes on the mount where the sun shines so bright, God leads His dear children along. Sometimes in the valley, in darkest of night God leads His dear children along. Though sorrows befall us and evils oppose God leads his dear children along.
While I was working through my abyss of illness and depression in the loving care of Atchison Senior Village, someone asked, "What part did faith have in your healing?"
Quite honestly I was not able to give a ready answer. The question was as ludicrous as if they had asked, "What part did breathing play in your struggle with death?"
Actually faith did not create a special, unique, dramatic, earth quaking part in my healing. Faith did not produce a magical or miraculous "sudden turn of events." I did not pray a special prayer, or perform a special act that caused spectacular healing activity.
My faith was always present in power that blended naturally with my heart beating and my lungs inhaling and exhaling life-giving air.
Faith is not to be idolized like a mounted spare tire on the hood of an automobile. Rather faith is similar to a properly inflated and properly place spare tire that is ready at any moment to replace any of the four other tires and restore balance of the automobile.
God has marvelously continued to heal and strengthen me at my home. I recently celebrated my ninetieth birthday with a house filled with family and friends.
I have been honored, blessed, and challenged by an invitation to return to Atchison Senior Village and lead in a worship service on Sunday May 20, at 1 PM. Visitors are welcome.
As I have prepared to worship with the residents, I wonder what it will be like to return to the environment where I was so desperately ill?
This is an issue that many people have as they return to the church building where the funeral of their loved one was conducted.
I have given serious thought as to how I will respond when I join my friends in a worship service.
I have seriously tried to make a firm psychological distinction between my abyss (my illness and depression) and the facility itself.
When I was a boy I had my tonsils removed and ether put me to sleep. For several years I refused to enter a hospital for fear of smelling ether.
I have assured myself the Village itself is not and was not my abyss. Not only did it not cause my abyss, but also was the place where I was lovingly nurtured in regaining my strength and health. They actually helped to lift me safely out of my miry pit.
I look forwarding to joining the wonderful people who were my traveling companions for two months.
"I waited patiently for the Lord; he inclined his ear to me and heard my cry. He drew me up from the pit of destruction, out of the miry bog, and set my feet upon a rock, making my steps secure. He put a new song in my mouth, a song of praise to our God. Many will see and fear, and put their trust in the Lord. Psalms 40: 1-3
FROM PASTOR AL ~ Al Schirmacher
Adoption runs in our family.
I am adopted.
Five others in our family are adopted.
When I was five, Mom & Dad explained others that other parents were stuck with their children, but they CHOSE.
So adoption is special to me.
Scripture explains that we are God's adopted children.
Once we were orphans.
Then He CHOSE.
And that's made all the difference.
"For he chose us in him before the creation of the world to be holy and blameless in his sight. In love he predestined us for adoption to sonship through Jesus Christ, in accordance with his pleasure and will— to the praise of his glorious grace, which he has freely given us in the One he loves."
Ephesians 1:4-6 NIV
Christian friend,
Naomi lost husband, sons, everything.
Finally she exclaimed,
"Don't call me Naomi, " she told them. "Call me Mara, because the Almighty has made my life very bitter. I went away full, but the Lord has brought me back empty. Why call me Naomi? The Lord has afflicted me; the Almighty has brought misfortune upon me." Ruth 1:20-21 NIV
But the same God she blamed for her present circumstances began to change her life.
Through her persistent daughter-in-law.
Through an unexpected benefactor.
Through their marriage.
Through a grandson.
We never know today what tomorrow will bring.
Read the story for yourself in Ruth, chapters one through four.
Al Schirmacher
You hesitate.
Your insecurities hold you back.
Your weaknesses crowd out confidence.
Your sins are obvious to you and Him.
He lives in holy, inapproachable light.
There are plenty of other things to do.
So you stand, uncertain, on the edges.
"Let us therefore come boldly unto the throne of grace, that we may obtain mercy, and find grace to help in time of need." Hebrews 4:16
So you come.
Al Schirmacher
LETTERS TO THE EDITOR
THE ROAD RUNS BOTH WAYS ~ John Schlageck, KFB
Seems Kansas farmers and ranchers are always doing something in their fields, grassland and on our public roads. No matter where you travel in our state you'll probably wind up approaching farm tractors, trucks and other large ag equipment on the roads.
Tractors, combines and other equipment traveling on our public roadways are required to display slow-moving vehicle (SMV) reflective triangles, and most must also display hazard lights. The SMV markers signify the equipment is moving at less than 25 miles per hour.
Farmers should check to make sure their SMV markers are clean, bright and still reflective. Always check to make sure reflectors and hazard lights are not blocked by equipment that is being towed. After dark, motorized equipment must have properly working headlights.
Motorists must also ensure our highways and country roads are safe. The road runs both ways.
The National Safety Council reports that even if you're following a tractor from a distance, you're closing the safety gap between the two of you at an average rate of about 59 feet per second. That's the length of a football field in just five seconds.
Remember these two words while traveling on rural roads and highways – slow down. Plenty of people travel these roads today – bikers, joggers horseback riders – you name it, they're out there.
With more and more people from urban areas moving to rural areas, there's more traffic on our roads and many of them don't have shoulders to pull over on. That's one more reason to slow down and proceed with caution.
Motorists remember, relax while driving no matter which roads you travel – busy Interstate highways or a nearly deserted country road. Enjoy the beautiful countryside – but be alert. Impatience is often partly responsible for accidents involving farm vehicles.
While it is understandable motorists become annoyed when caught behind slow-moving equipment, they need to understand such delays are unavoidable, particularly during busy farm seasons like planting and harvest.
Today's farmers continue to farm more acres. Often their fields are scattered throughout the county. There is no way most farmers can do their job without driving public roads. Just like so many motorists, farmers/ranchers must travel to their place of business.
Practice courtesy. Give them a break. Give yourself a break. And in doing so, they'll give you a break as well.
John Schlageck is a leading commentator on agriculture and rural Kansas. Born and raised on a diversified farm in northwestern Kansas, his writing reflects a lifetime of experience, knowledge and passion.
OBITUARIES
Juanita Carol Eckert, 76, of Effingham, KS passed away Saturday, May 19, 2018 at Hickory Pointe Nursing Home, Oskaloosa, KS surrounded by her family.
Mass of Christian Burial will be 11:00 AM Thursday, May 24, 2018 at St. Ann's Catholic Church with Fr. Benjamin Tremmel, OSB as Celebrant. Private family burial of cremated remains will be at a later date. A Parish Rosary will be recited at 9:00 AM Thursday, May 24, 2018 with a visitation following with the family until 11:00 AM at the church. Memorials are suggested to St. Ann's Catholic Church or Effingham 4-H or Alzheimer's Association and may be sent in care of the Becker-Dyer-Stanton and O'Trimble Funeral Home who is handling the arrangements. Words of comfort for the family may be left at www.beckerdyer.com.
Carol was born December 25, 1941 in Horton, KS the daughter of William Clay and Elizabeth Pearl (Moore) Hundley. She was a homemaker but in her later years worked as a Para and librarian for Atchison County Community High School. Carol also worked as a hairdresser for the O'Trimble Funeral Home. She was a member of St. Ann's Catholic Church and served on the Altar Society. Carol was a member of the Busy Bee Club and was very involved with 4-H during and after her sons were active. Her involvement included judging at the local and state county fairs.
Carol married Russell Eckert on July 29, 1961 at St. Ann's Catholic Church, he survives of the home. Additional survivors include their sons; Brett and Jacki Eckert, Hutchinson, KS, Todd and Janet Eckert, Effingham, KS, Chad and Danielle Eckert, Spring Hill, KS, Kurt Eckert, Overland Park, KS, Russ Eckert, Park City, KS, brothers; Bill Hundley, Lawrence, KS, Sam Hundley, Rogersville, AR, Jerry Hundley, Lawrence, KS, Larry Hundley, Liberty, MO, sisters; Mildred Horlacher, Colby, KS, Shirley Nyhart, Leavenworth, KS, grandchildren; Clay, Russell, Rick, Copper, Keegan, Christian, Kody, Nathan, Madison, Conner, Lexie Eckert.
She was preceded in death by her parents and a brother Jim Hundley.
GOVERNMENTAL NEWS
Unapproved Minutes of the May 15 Meeting of the Atchison Co. Commission
Pursuant to the law, the Atchison County Commission Board met in Regular Session at 1:00 PM on the 1st floor of the courthouse, 423 N 5th St. Atchison, KS. Chairman Eric Noll called the meeting to order with Commissioner Henry W. Pohl, Commissioner Jack Bower, and County Counselor Patrick Henderson present. County Clerk, Michelle Phillips, recorded the minutes.
The Board recited the pledge of allegiance to start the meeting.
Minutes of the May 8, 2018 meeting were reviewed with no correction noted. Commissioner Pohl made the motion to the minutes. Chairman Noll seconded the motion. Chairman Noll called for a vote, all voted aye. Motion carried 3-0.
*Commissioner Comments and Committee Reports:
Commissioner Pohl attended a Project Concern Strategic Planning meeting. Kansas Department of Transportation (KDOT) has expressed concern over Project Concern receiving money to support the transportation and combining the funds with moneys from Meals on Wheels. They suggested forming a subsidiary called Atchison County Transportation; therefore, allowing the money to remain separate. Someone from KDOT may be in contact with the board in the future about this issue. Commissioner Pohl mentioned he has a regular Project Concern meeting Thursday, May 17, 2018.
Commissioner Bower has been thinking about the county nursing home. He has been looking into some of the information available and feels that the board should consider everything if they were to sell the property. Commissioner Bower mentioned that they have a large percentage of county employees, no taxes are being paid, has support from the county, along with income from a couple different trust.
Commissioner Bower asked if the county had to furnish a Health Department. County Counselor Patrick Henderson told him there were certain duties that are assigned to the Board of County Commissioners that must be done in regards to public health. The board heard the 2019 budget request from NEK Multi-County Health Department earlier that morning. Commissioner Bower made comment that maybe there could be a collaboration with others to try to save taxpayer money and feels that there are some things that should be challenged in the future.
Chairman Noll stated he has a meeting Thursday, May 17, 2018 with the Northeast Kansas Community Action Program (NEK-CAP).
*New Business Before the Board:
Corey Scott, Emergency Medical Director, appeared before the board to review the monthly response report. Director Scott mentioned that they have looked into some of the routing they have used and was able to bring the emergent time back down to under the 6 minute mark for the in town responses.
Director Scott provided the board with sealed bids solicited from Ferno and Stryker, two manufacturers of power cots systems. The bids were for two new power cots systems including all cost associated for conversions needed for our current ambulances. Director Scott mentioned that there were other vendors, but he choose to go through the manufacturers themselves. Director Scott asked that the bids be open and accepted and that the decision be tabled until he could have time to review the bids and talk to the Ambulance Advisory Board. The following bids were received: Stryker of Chicago, IL: $81,568.04 including $2,500 trade-in for two existing cots Ferno of Wilmington, OH: $67,378.74, including $4,000 trade-in for two existing cots
The current system being used is the Stryker system and the systems will not intermix. The life expectancy of the cots are roughly 10 years and the cots being replaced are 10-20 years old. Any future ambulances purchased will have to have the same cot system that we purchase due to the capabilities and limits of the systems.
Director Scott told the board that the collections are going through the attorney and that he has been getting monthly reports. He will bring them in front of the Ambulance Advisory Board prior to bringing them to the Commissioners.
Director Scott told the board that the concrete has been completed and will be able to be driven on shortly and that if everything goes accordingly there should be asphalt in the parking lot by fall. Commissioner Bower mentioned that we should check into some of the companies that are currently in town to see if there could be some cost savings.
The board had a purchase order for the fiber optic cable that was placed out at the Shannon Industrial Park payable to Rainbow Communications in the amount of $33,997.73. Commissioner Bower made a motion to approve the payment. Commissioner Pohl seconded the motion. Chairman Noll called for a vote, all voted aye. Motion passed 3-0.
Commissioner Pohl asked County Clerk, Michelle Phillips about her search for election equipment. She will be presenting the information to the board soon.
Clerk Phillips told the board that she has been working on getting the county departments and outside agencies on the agenda for 2019 budget request.
Commissioner Pohl mentioned that he had made a motion to send Chairman Noll, Peggy House, Atchison Senior Village Administrator, and County Counselor Patrick Henderson to go to a meeting to talk about some potential buyers for the nursing home. Counselor Henderson had sent an e-mail asking for potential dates.
*Executive Session:
Chairman Noll moved that the Board of County Commissioners recess into executive session at 1:30 pm for preliminary discussions relating to the acquisition of real property related to a construction project, as allowed by K.S.A. 75-4319(b)(6). The purpose of the closed session is to protect the integrity of the negotiations. The Board will come out of the executive session
at 1:50 pm, in the commission room, 1st floor, courthouse, and those present for the discussion will be the County Commissioners, County Appraiser Melissa Crane, and County Counselor Patrick Henderson. Commissioner Pohl seconded the motion. Chairman Noll called for a vote, all voted aye. Motion carried 3-0. No action was taken during the executive session.
*New Business Before the Board:
Commissioner Pohl stated that he has previously spoken to Seth Howard, Road and Bridge Superintendent about ways to continue the improvement of the county roads. Superintendent Howard mentioned having his Noxious Weed assistant out on the roads spraying in the early hours of the day two to three times a week from now until at least October. Chairman Noll would like to get some more clarification on this because he wants to make sure the phones are covered and that the change is publicized well.
*Counselor Reports:
County Counselor Patrick Henderson told the board that he has been in contact with a representative of Gilmore Bell P.C. The board previously agreed to assist Benedictine College in the refinancing of some of the revolving educational bonds in parts over a multi-year period. Representatives from Gilmore Bell, UMB, and Benedictine College would like to talk to the board during the open May 22nd meeting.
Bills were presented to be signed.
Adds and Abates were presented to be signed.
Commissioner Bower made a motion to adjourn at 1:56 PM. Commissioner Pohl seconded the motion, Chairman Noll called for a vote, all voted aye. Motion carried 3-0.
Attest: Michelle Phillips, County Clerk
State Senator Dennis Pyle Enters Congressional Race
Hiawatha - Conservative Republican State Senator Dennis Pyle announced, today, that he will enter the race for Congress in the 2nd district. Incumbent Lynn Jenkins will not seek re-election.
Pyle commented on the race, "There is a lot of talk about the number of candidates in the primary, but one thing is certain—no matter how crowded the field, there is always room for a genuine, proven conservative who represents rural Kansas values. Having been a candidate in this district before [Pyle earned 43% of the vote challenging incumbent Lynn Jenkins in the Republican primary in 2010], I have had the opportunity to travel the district and understand the unique needs and principles of the second congressional district."
Pyle continued, "My record demonstrates that I am a genuine and reliable conservative. Conservatives in the 2nd district are still looking for someone to unite behind. Most voters base their choices on how a candidate's rhetoric matches with his record. With me, they will find no differences. They are waiting for a candidate that does more than just vote correctly. They want someone who will stand for conservative values, even when it means going up against the establishment. My record proves that I am that candidate. I am not afraid for voters to take a look at every single vote. I opposed the Graves, Parkinson, and Brownback tax hikes. Unfortunately others in this race did not."
Pyle is a fourth generation grain and livestock farmer. He and his wife Jennifer reside near Hiawatha, have been married for nearly 38 years, have six daughters, four sons-in-law, and three grandchildren (with two more on the way!). He served one term in the Kansas House before being elected to the Senate. He currently is in his fourth term as the State Senator for District 1.
Sen. Moran Joins Senate Colleagues in Introducing Bipartisan Legislation to
Address Crisis Facing U.S. Newspapers, Printers and Other Publishers
WASHINGTON – U.S. Senator Jerry Moran (R-Kan.) this week joined a bipartisan group of colleagues in introducing the Protecting Rational Incentives in Newsprint Trade Act of 2018 (PRINT Act). This legislation, which has been endorsed by printers and publishers representing more than 600,000 American jobs, would suspend import taxes on uncoated groundwood paper while the Department of Commerce examines the health of – and the effects on – the printing and publishing industry.
"A local newspaper is important to every community in Kansas, yet every Kansas newspaper is facing significant challenges to stay in business," said Sen. Moran. "Increasing tariffs on newsprint means that printing a newspaper becomes more expensive, resulting in less local news, weather and sports reaching mailboxes and front porches in Kansas. I will continue working with my colleagues to encourage the Department of Commerce to consider these consequences before moving forward with implementing these tariffs."
"Publishers already face economic headwinds due to the migration of advertising from print to digital," said President & CEO of News Media Alliance David Chavern. "We simply cannot absorb extra costs from import taxes. Newspapers will close or be forced to raise prices for readers and advertisers. We are already seeing some papers cut back on news distribution and cut jobs. These tariffs are killing jobs and high-quality news in local communities. We are grateful that Senator King, Senator Collins and the original co-sponsors of the bill showed leadership and stepped up to protect small publishers in local communities across America."
The Department of Commerce initiated antidumping and countervailing duty investigations in late 2017 into the Canadian uncoated groundwood paper industry on behalf of a single domestic paper mill – this paper is used by newspapers, book publishers and numerous other commercial printers in the United States. The import taxes are as high as 32 percent on some products, and that cost is passed on to printers, book publishers and newspapers that are already under severe economic stress.
Nearly all of the U.S. paper industry opposes these import taxes, including the large trade association representing the industry, the American Forest and Paper Association, because the Department of Commerce's action threatens to decimate the paper industry's customers and injure printers and publishers.
The PRINT Act is also sponsored by Senators Susan Collins (R-Maine), Angus King (I-Maine), Roy Blunt (R-Mo.), Doug Jones (D-Ala.), Deb Fischer (R-Neb.), Claire McCaskill (D-Mo.), Roger Wicker (R-Miss.), Johnny Isakson (R-Ga.) and Shelley Moore Capito (R-W.Va.).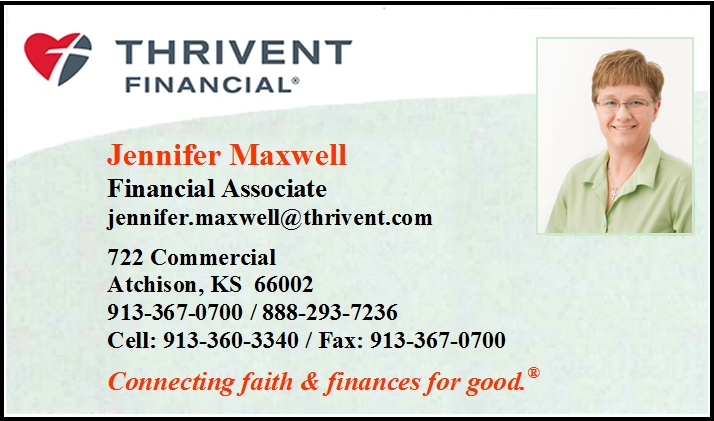 Specifically, the PRINT Act would:
1. Require a study by the Department of Commerce of the economic wellbeing, health and vitality of the newsprint industry and the local newspaper publishing industry in the United States;
2. Require a report from the Commerce Secretary to the president and Congress within 90 days that includes both the findings of the study and any recommendations the secretary considers appropriate;
3. Stay the effect of proceedings of the Department of Commerce and the International Trade Commission in regards to uncoated groundwood paper until the president certifies that he has received the report and that he has concluded that such a determination is in the economic interest of the United States; and
4. Halt the collection of deposits for uncoated groundwood until the president has made such certifications.
Click here for full text of the PRINT Act.
Sen. Moran Praises Federal Reserve System Nominee Michelle Bowman During Banking Committee Hearing
WASHINGTON – U.S. Senator Jerry Moran (R-Kan.) today praised Kansan Michelle 'Miki' Bowman – whom the president nominated to serve as a member of the Board of Governors of the Federal Reserve System – during a nomination hearing of the Senate Banking, Housing and Urban Affairs Committee.
"Miki has deep roots in rural Kansas and her extensive community banking experience makes her an ideal choice for this important position," said Sen. Moran. "She has her finger on the pulse of American households from across the country, bringing a much-needed perspective in Washington, D.C. Miki will be an invaluable asset to the Board."
If confirmed by the Senate, Bowman – a Washburn University School of Law graduate – will join the Board of Governors of the Federal Reserve System as the first person nominated by the President and confirmed by the Senate to hold the seat specifically reserved for "one member with demonstrated primary experience working in or supervising community banks."
Announcement from the White House:
President Donald J. Trump Announces Intent to Nominate Personnel to Key Administration Posts
President Donald J. Trump today announced his intent to nominate the following individuals to key positions in his Administration:
Michelle Bowman of Kansas, to be a Member of the Board of Governors of the Federal Reserve System as the Community Bank Representative representing Region 8 (St. Louis, Missouri) for the remainder of a fourteen year term expiring January 31, 2020. Ms. Bowman currently serves as the Kansas State Bank Commissioner, a position to which she was the first woman appointed and confirmed by the Kansas State Senate. As Commissioner, she is the chief regulator for State-chartered banks and non-depository lenders. Previously, Ms. Bowman served as an executive at Farmers and Drovers bank. Additionally, she has served on the staff of Senator Bob Dole, as counsel for several U.S. House committees, as Director of Congressional and Intergovernmental Affairs at the Federal Emergency Management Agency, and as Deputy Assistant Secretary and Policy Advisor to Secretary Tom Ridge at the Department of Homeland Security. Ms. Bowman graduated from the University of Kansas and received a J.D. from Washburn University School of Law.
Victim Assistance Grant Opportunities Open For Application
TOPEKA – (May 14, 2018) – Five grant programs serving victims of crime across Kansas are open for application, Kansas Attorney General Derek Schmidt announced today.
More than $2 million in grant funds were awarded last year from five different state programs through the office of the attorney general. Funds are used to assist local and state crime victim assistance organizations across Kansas in providing direct services to crime victims, as well as in developing prevention programs to address violence.
Grant opportunities are open in the following programs:
Human Trafficking Victim Assistance Fund (HTVAF) – This fund was established by the Legislature in 2013 (K.S.A. 75-758) to provide training regarding human trafficking for law enforcement agencies throughout Kansas, and to support care, treatment and other services for victims of human trafficking and commercial sexual exploitation of a child. Applications must be postmarked by June 5, 2018.
Child Exchange and Visitation Center Program (CEVC) – This fund seeks to provide supervised child exchange and visitation to children and families at risk due to circumstances relating to domestic or family violence. Applications must be postmarked by June 4, 2018.
Child Abuse and Neglect (CVAF-CA) – This fund seeks to provide for ongoing operating expenses of programs assisting child victims. Applications must be postmarked by June 6, 2018.
Crime Victims Assistance Fund (CVAF) – This fund seeks to provide for ongoing operating expenses of programs assisting crime victims, and establishing and maintaining new programs providing services to the victims of crimes. Applications must be postmarked by June 8, 2018.
State Protection from Abuse Fund (PFA) – This fund seeks to provide temporary emergency shelter for adult victims of domestic violence or sexual assault and their dependent children, counseling and assistance to those victims and their children, or educational services directed at reducing the incidence of domestic violence or sexual assault and diminishing its impact on victims. Applications must be postmarked by June 7, 2018.
Application forms and more detailed information on the application process for each of the grant programs can be found at www.ag.ks.gov/grants.
Awards will be made this summer. These grant programs are administered by the attorney general's Victim Services Division.
Emporia Woman Sentenced To 14 Months In Prison, Ordered To Repay $12,000 For Medicaid Fraud
EMPORIA – (May 17, 2018) – An Emporia woman was sentenced yesterday to more than a year in prison and ordered to repay more than $12,000 to the Kansas Medicaid Program after pleading guilty to Medicaid fraud-related charges, Kansas Attorney General Derek Schmidt said.
Jennifer Flores, 40, pleaded guilty in January in Lyon County District Court to two felony counts of making a false claim to the Medicaid program. Yesterday, Judge W. Lee Fowler sentenced Flores to 14 months in the Kansas Department of Corrections. Fowler also ordered Flores to repay $12,869.83 to the Kansas Medicaid Program and reimburse the attorney general's office for the costs of the investigation. Convictions such as this one may also result in a period during which the defendant is prohibited from being paid wages through a government health care program.
An investigation by the attorney general's Medicaid Fraud and Abuse Division revealed that Flores billed Medicaid for services provided as a personal care attendant for a Medicaid beneficiary, who was disabled and eligible for home-based services, while the beneficiary was hospitalized or while the defendant was incarcerated. There were approximately 935 hours that the defendant claimed she was providing these services. The crimes occurred between January 2013 and May 2016.
Assistant Attorney General Alma Heckler of Schmidt's office prosecuted the case.
Missouri Tree And Lawn Care Company Ordered To Repay Kansas Consumer
TOPEKA – (May 14, 2018) – A Missouri tree and lawn care company has been ordered to repay $1,000 to a Kansas consumer after violating Kansas consumer protection laws, Attorney General Derek Schmidt said.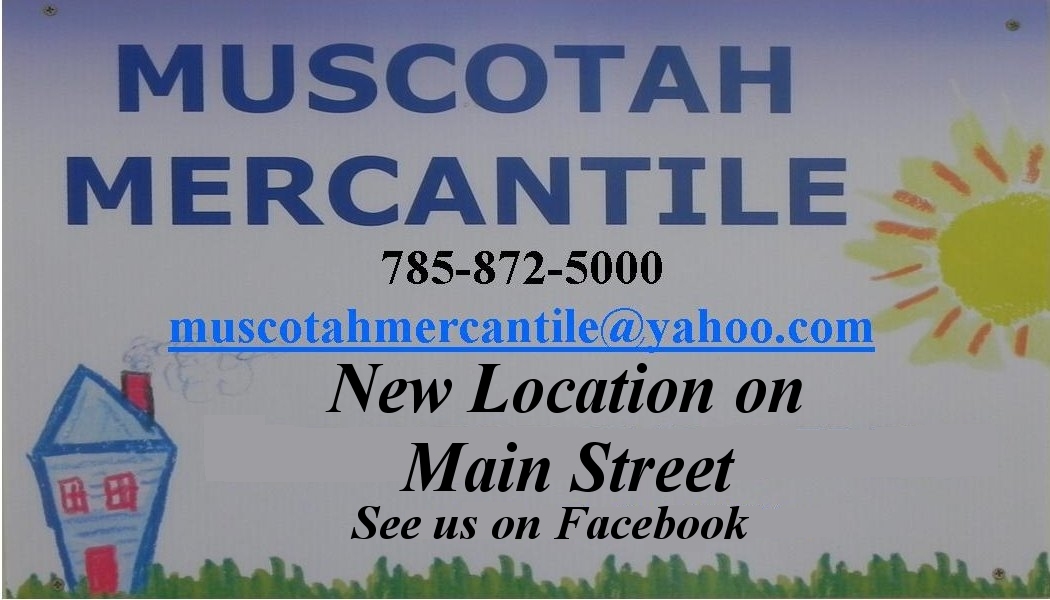 Five-Star Tree & Lawn, LLC, of Lexington, Mo., was ordered to refund the consumer, and comply with Kansas consumer protection laws in the future. District Judge Franklin Theis approved the consent judgment last week in Shawnee County District Court. In addition to the consumer restitution, the company was ordered to comply with all Kansas consumer protection laws in the future and to repay the attorney general's office for the cost of the investigation.
Schmidt had accused the company of violating the Kansas Consumer Protection Act by engaging in door-to-door sales, where the company failed to furnish the consumer with receipts containing notice of their three-day right to cancel. The company was also accused of unlawfully cashing the consumer's check before waiting the required five business days.
A copy of the consent judgment is available at http://bit.ly/2wHn947.
MISCELLANEOUS PRESS RELEASES
A-F Grading Brings Transparency, Recognition to Kansas Schools
Kansas Policy Institute releases New A-F Grading for Each Public school building in Kansas
May 17 - Wichita - One of the perennial challenges related to Kansas public education is capturing an understanding of student achievement. Kansas Policy Institute released an A-F Grading of Kansas schools today that places a letter grade on the existing Kansas State Department of Education definitions stemming from state assessment exams. KPI aims to provide Kansans with a transparent, intuitive understanding of how each of the 1,272 school buildings in Kansas are performing.
Dave Trabert, president of Kansas Policy Institute, offered the following about the project, "A false sense of high achievement has been a major barrier to change and improvement over the years. Understanding the magnitude of the achievement challenges faced in this state is the first step in making sure our children have the right education opportunities needed to succeed."
KPI's report is limited to publically available data from the Kansas State Department of Education (KSDE). 18 other states have similar A-F grading schemes in statute and are able to include data that may not be available to KPI. KSDE administers exams each spring to public school students in Grades 3-8 and Grade 10. Then, KSDE places these raw test scores into four categories - Level 1-4. KPI's project used the KSDE definitions to apply a letter grade to these same Level designations.
A full methodology, explanation, and series of definitions in available with the full database here.
Trabert continued, "We want to facilitate a discussion about the academic challenges facing our state, recognize the schools that are improving, and develop some case studies from one school that may be doing very well while a similar school may be struggling. This is an opportunity for the public to look to best practices as we all work to improve Kansas public education."
Part of the project is a recognition of the schools that improved their scores from 2016 to 2017. Click here for specifics on the Swogger School Improvement Award.
A total of 1,272 public schools received grades for 2017; a few schools had to be excluded because of data limitations related to privacy issues. Only one school, Prairie Creek Elementary in USD 230 Spring Hill, earned an "A," while 26 schools received a failing grade. The majority of schools (56 percent) received a "C" while 15 percent earned a "B" and 27 percent received a "D." High schools have significantly lower grades, however, with 51 percent getting a "D" and 40 percent earning a "C."
Trabert concluded, "Solving the student achievement / school funding puzzle may be the most important challenge facing the state of Kansas. Stagnating achievement overall and staggering income-based achievement gaps between students must be addressed if kids are to find the opportunities they deserve and our public schools and teachers are able to succeed."
USDA Designates 10 Counties in Kansas as Primary Natural Disaster Areas
WASHINGTON, May 14, 2018 — The U.S. Department of Agriculture (USDA) has designated 10 counties in Kansas as primary natural disaster areas due to losses and damages caused by a recent drought. Those counties are:
| | | | | |
| --- | --- | --- | --- | --- |
| Clay | Geary | Lyon | Pottawatomie | Shawnee |
| Coffey | Jackson | Osage | Riley | Wabaunsee |
Farmers and ranchers in the contiguous counties in Kansas also qualify for natural disaster assistance. Those counties are:
| | | | |
| --- | --- | --- | --- |
| Allen | Cloud | Greenwood | Nemaha |
| Anderson | Dickinson | Jefferson | Ottawa |
| Atchison | Douglas | Marshall | Washington |
| Brown | Franklin | Morris | Woodson |
| Chase | | | |
Qualified farm operators in the designated areas eligible for the Farm Service Agency's (FSA's) emergency (EM) loans, provided eligibility requirements are met. Farmers in eligible counties have eight months from the date of the declaration of May 10, 2018, to apply for loans to help cover part of their actual losses. FSA will consider each loan application on its own merits, taking into account the extent of losses, security available and repayment ability. FSA has a variety of programs, in addition to the EM loan program, to help eligible farmers recover from the impacts of this disaster.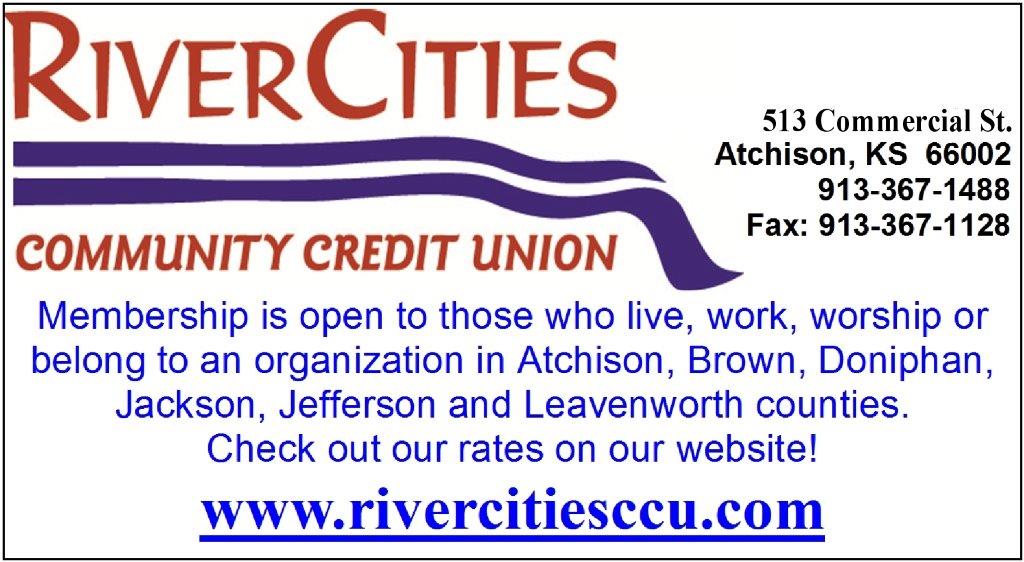 Other FSA programs that can provide assistance, but do not require a disaster declaration, include: Operating and Farm Ownership Loans; the Emergency Conservation Program; Livestock Forage Disaster Program; Livestock Indemnity Program; Emergency Assistance for Livestock, Honeybees and Farm-Raised Fish Program; and the Tree Assistance Program. Interested farmers may contact their local USDA service centers for further information on eligibility requirements and application procedures for these and other programs. Additional information is also available online at http://disaster.fsa.usda.gov.
FSA news releases are available on FSA's website at www.fsa.usda.gov via the "Newsroom" link.
Kansas FSA May Newsletter
Musings From My Office ~ David Schemm, State Executive Director
Fellow Kansan Dwight D. Eisenhower once said, "Farming looks might easy when your plow is a pencil and you're a thousand miles from the corn field." FSA is not a thousand miles away, and while we may use 'pencils', we are your family, friends, and neighbors wanting to help you do what you do best—feeding the world! As I've traveled around the state visiting our FSA county offices, I've seen firsthand how passionate are our employees about serving you, the producer or
landowner. This ranges from assisting you with your program enrollments and acreage reports, to walking you through the steps of farm operation changes, to making sure you have the information you need, through outreach and publicity.
It's important to us that you have the accurate, timely information you need for your farming operation and we communicate with you in several ways. The most common way is these regular electronic county and state newsletters, but keep an eye out for our annual Kansas print newsletter, scheduled to land in your mailbox by the end of June. This print newsletter is being sent to all active producers with an interest in a Kansas farm. We also regularly send news releases and other information to over 200 Kansas newspapers, large and small, as well as various radio stations throughout the state. But one of our newest forms of communication—our text messaging alert system—can be the most critical in emergency notifications. I strongly encourage you to self-subscribe to your county's alerts. We want you to take advantage of all the resources at your disposal!
Perdue Names FSA Administrator
U.S. Secretary of Agriculture Sonny Perdue announced today the appointment of Richard Fordyce to serve as Administrator of the U.S. Department of Agriculture's (USDA) Farm Service Agency (FSA). In his role, Fordyce will provide leadership for FSA and its mission to support agricultural production across America through a network of over 2,100 county and 50 state offices.
Richard Fordyce, a fourth-generation farmer, most recently served as State Executive Director for FSA in Missouri. Prior to his appointment by the Trump Administration, Fordyce served as the director of the Missouri Department of Agriculture from 2013 to 2017. In 2015, Fordyce was awarded the Missouri Farm Bureau Distinguished Service Award and the Agricultural Leaders of Tomorrow Alumnus of the Year. He and his wife, Renee, have two children and grow soybeans, corn and beef cattle on the family farm.
NASS Collecting Data for June Area Surveys
USDA's National Agricultural Statistics Service will soon begin collecting data for their annual June Area Survey, one of the most impactful surveys NASS conducts. NASDA enumerators will collect data from farm operators from mid-May to mid-June. The results from this survey will be used to provide indications of plantings for the current crop year and on-farm livestock inventories.
Enumerators are assigned aerial photos on which they must identify all farm operators and land uses within boundaries drawn onto the photos. NASS has merged the FSA Certified CLU database and the NASS Aerial Photo digital database to help locate most operators, but occasionally enumerators request assistance from a FSA office to help determine who operates the land associated with a particular segment.
We encourage producers to cooperate if they are contacted by a NASDA enumerator. All enumerators have ID cards identifying them as employees of the National Association of State Departments of Agriculture (NASDA). All information collected by NASS and their NASDA enumerators is kept confidential, by law, guaranteeing that none of this information will be shared with anyone outside of NASS.
Other NASS survey are coming up soon, and you may be contacted by NASS to participate. For more information about NASS surveys and reports, the history of agriculture statistics, and the important role they play in the ag industry, see https://www.nass.usda.gov/About_NASS/index.php.
Upcoming Surveys Data Collection Dates Results Available
Wheat Objective Yield May 25 – June 1 Crop Production – June 12 @ 11 AM CDT
Ag Yield May 30 – June 6 Crop Production – June 12 @ 11 AM CDT
Cattle on Feed May 31 – June 18 Cattle on Feed – June 22 @ 2 PM CDT
Hogs and Pigs May 29 - June 17 Quarterly Hogs and Pigs – June 28 @ 2 PM CDT
June Area Survey May 30 – June 11 Acreage – June 29 @ 11 AM CDT
June Agricultural Survey May 30 – June 13 Grain Stocks – June 29 @ 11 AM CDT
Cash Rents – August 2 @ 2 PM CDT
Wheat Objective Yield June 25 – July 2 Crop Production – July 12 @ 11 AM CDT
Ag Yield June 29 – July 9 Crop Production – July 12 @ 11 AM CDT
Cattle June 30 – July 12 Cattle – July 20 @ 2 PM CDT
Cattle on Feed June 30 – July 12 Cattle on Feed – July 20 @ 2 PM CDT
Milk Production June 30 – July 11 Milk Production – July 20 @ 2 PM CDT
Quarterly Colony Loss June 28 – July 13 Honey Bee Colonies – August 1 @ 2 PM CDT
Priority Loan Funding for Targeted Underserved Producers
FSA has a number of loan programs available to assist applicants to begin or continue in agriculture production. Loans are available for operating type loans and/or to purchase or improve farms or ranches.
While all qualified producers are eligible to apply for these loan programs, FSA has provided priority funding for members of targeted underserved applicants.
A targeted underserved applicant is one of a group whose members have been subjected to racial, ethnic or gender prejudice because of his or her identity as members of the group without regard to his or her individual qualities.
For purposes of this program, targeted underserved groups are women, African Americans, American Indians, Alaskan Natives, Hispanics, Asian Americans and Pacific Islanders.
FSA loans are only available to applicants who meet all the eligibility requirements and are unable to obtain the needed credit elsewhere.
Kansas Counties Eligible for Livestock Forage Losses
Producers in many Kansas counties are eligible to apply for 2018 Livestock Forage Disaster Program (LFP) benefits on small grains, native pasture, improved pasture, annual rye grass, and annual crab grass. For details on eligible crops and counties, call your county office or check the USDA FSA website at https://www.fsa.usda.gov/programs-and-services/disaster-assistance-program/livestock-forage/index.
LFP provides compensation to eligible livestock producers who suffer grazing losses for covered livestock due to drought on privately owned or cash leased land, or fire on federally managed land.
County committees can only accept LFP applications after notification is received by the National Office of a qualifying drought or if a federal agency prohibits producers from grazing normal permitted livestock on federally managed lands due to qualifying fire.
Eligible livestock producers must complete a CCC-853 and the required supporting documentation no later than Jan. 30, 2019, for 2018 losses.
If you believe you may be eligible for a loss benefit, contact your county office for information about making a request.
Resources for FSA Loan Customers
Borrower training is available for all Farm Service Agency loan customers. This training is required for all direct loan applicants, unless the applicant has a waiver issued by the agency.
Borrower training includes instruction in production and financial management. The purpose is to help the applicant develop and improve skills that are necessary to successfully operate a farm and build equity in the operation. It aims to help the producer become financially successful. Borrower training is provided, for a fee, by agency approved vendors. Contact your local FSA Farm Loan Manager for a list of approved vendors.
There are options for Farm Service Agency loan customers during financial stress. If you are a borrower who is unable to make payments on a loan, contact your local FSA Farm Loan Manager to learn about the options available to you.
Review Annual Program Payment Limitations
The 2014 Farm Bill established a maximum dollar amount for each program that can be received annually, directly or indirectly, by each person or legal entity. Payment limitations vary by program for 2014 through 2018.
Below is an overview of payment limitations by program.
Commodity and Price Support Programs
The annual limitation for the Agriculture Risk Coverage (ARC) and Price Loss Coverage (PLC) programs, Loan Deficiency Payments (LDPs) and Market Loan Gains is $125,000 total.
Conservation Programs
The Conservation Reserve Program (CRP) annual rental payment and incentive payment is limited to $50,000. CRP contracts approved before Oct. 1, 2008, may exceed the limitation, subject to payment limitation rules in effect on the date of contract approval.
The Emergency Conservation Program (ECP) has an annual limit of $200,000 per disaster event. The Emergency Forest Restoration Program (EFRP) has an annual limit of $500,000 per disaster event.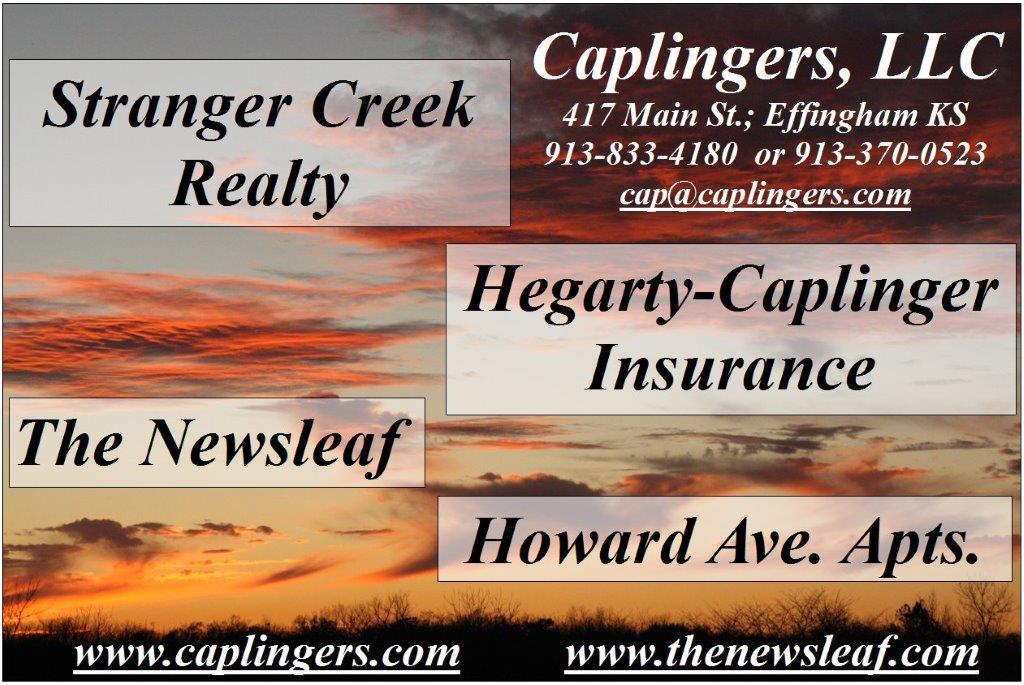 Disaster Assistance Programs – 2017 & Subsequent Years
The Emergency Assistance for Livestock, Honeybees and Farm-Raised Fish Program (ELAP) and Livestock Forage Disaster Program (LFP) have a $125,000 per person and legal entity single payment limitation that applies to the total amount of program year payments received.
Program payments under the Livestock Indemnity Program (LIP) and Tree Assistance Program (TAP) no longer have payment limits.
Payment limitations also apply to Natural Resources Conservation Service (NRCS) programs. Contact your local NRCS office more information.
CCC-941 AGI Certifications Required for Payments
Some producers have experienced delays in receiving Agriculture Risk Coverage (ARC) and Price Loss Coverage (PLC) payments, Loan Deficiency Payments (LDPs) and Market Gains on Marketing Assistance Loans (MALs) because they have not filed form CCC-941, Adjusted Gross Income Certification. LDPs will not be paid until all eligible producers, including landowners who share in the crop, have filed a valid CCC-941.
Producers without a valid CCC-941 certifying their compliance with the average adjusted gross income provisions will not receive payments that have been processed. All farm operator/tenants/owners who have not filed a CCC-941 and have pending payments should IMMEDIATELY file the form with their recording county FSA office. Farm operators and tenants are encouraged to ensure that their landowners have filed the form. FSA has been issuing 2016 ARC/PLC payments and 2017 CRP payments.
FSA can accept the CCC-941 for 2015, 2016, 2017 and 2018. Unlike the past, producers must have the CCC-941 certifying their AGI compliance before any payments can be issued.
Average AGI Compliance Reviews Being Conducted
The AGI verification and compliance reviews for 2015, 2016 and 2017 are conducted on producers who the IRS indicated may have exceeded the adjusted gross income limitations described in [7 CFR 1400.500]. Based on this review, producers will receive determinations of eligibility or ineligibility.
If the producer is determined to have exceeded the average AGI limitation of $900,000, receivables will be established for payments earned directly or indirectly by the producer subject to the $900,000 limitation. The State FSA Office has begun notifying producers selected for review. If you have any questions about the review process or determinations, please contact the Kansas FSA Office at 785-539-3531. Producers who receive initial debt notification letters may only appeal the amount of the debt to their local FSA office. Payment eligibility adverse determinations become administratively final 30 days from the date of the payment eligibility adverse determination letter and can only be reopened if exceptional circumstances exist that prevented the producer from timely filing the appeal.
Payments to Deceased Producers

In order to claim a Farm Service Agency (FSA) payment on behalf of a deceased producer, all program conditions for the payment must have been met before the applicable producer's date of death.
If a producer earned a FSA payment prior to becoming deceased, the following is the order of precedence of the representatives of the producer:
· administrator or executor of the estate
· the surviving spouse
· surviving sons and daughters, including adopted children
· surviving father and mother
· surviving brothers and sisters
· heirs of the deceased person who would be entitled to payment according to the State law
In order for FSA to release the payment, the legal representative of the deceased producer must file a form FSA-325, to claim the payment for themselves or an estate. The county office will verify and determine that the application, contract, loan agreement, or other similar form requesting payment issuance, was signed by the applicable deadline for such form, by the deceased or a person legally authorized to act on their behalf at that time of application.
If the application, contract or loan agreement form was signed by someone other than the participant who is deceased, FSA will determine whether the person submitting the form has the legal authority to submit the form to compel FSA to pay the deceased participant.
Payments will be issued to the respective representative's name using the deceased program participant's tax identification number. Payments made to representatives are subject to offset regulations for debts owed by the deceased.
FSA is not responsible for advising persons in obtaining legal advice on how to obtain program benefits that may be due to a participant who has died, disappeared or who has been declared incompetent.
WILDLIFE AND PARKS REPORTS
No Fishing Licenses Required on June 2 and 3
PRATT – Kansas' license requirement to fish on public waters will be temporarily lifted for two days in June. Anglers can fish for free on June 2 and 3, 2018 thanks to the Kansas Department of Wildlife, Parks and Tourism's (KDWPT) "Free Fishing Days."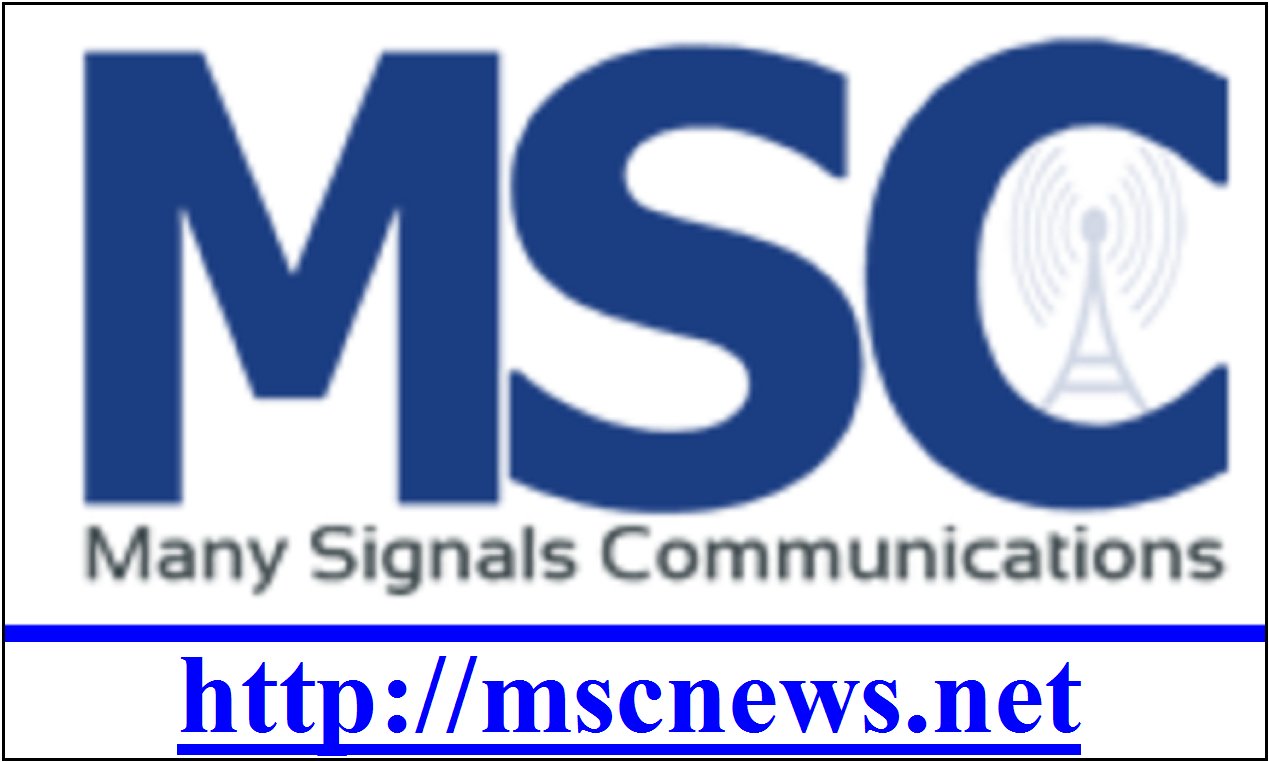 Each year, KDWPT designates one weekend where everyone can fish without a license; All you need is a pole and a place to go! The Department began the effort as a way to take part in National Fishing and Boating Week – a week dedicated to celebrating, and recognizing the importance of, recreational boating and fishing.
If you'll be taking part in this year's free fishing days, here are a couple tips to help you plan your weekend outing:
-Visit www.ksoutdoors.com and click "Fishing," then "Where to Fish" to find a public fishing spot near you.
-You can consult the 2018 Fishing Forecast at ksoutdoors.com/Fishing/Fishing-Forecast to locate waters ranked highest for a given species.
-While license requirements are waived for the weekend, anglers must still abide by all other regulations such as length and creel limits, equipment requirements, and more. To find regulation information, grab a copy of the 2018 Kansas Fishing Regulations Summary at a license vendor near you. The summary also lists every state fishing lake, community lake and reservoir, and designates those considered "family friendly," which means they have easy access to the water, flush restrooms, security patrols and lighting, and no alcohol is allowed.
Go fishing on June 2 and 3; the only thing it will cost you is your free time.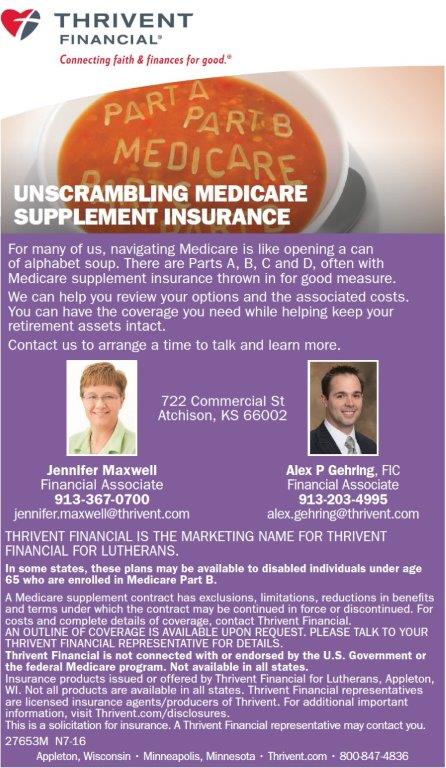 Your Summer Adventures Await At Kansas State Parks
PRATT – Whatever your outdoor interests, you'll find something you enjoy at a Kansas state park this summer. Kansas Department of Wildlife, Parks and Tourism staff have our state parks groomed and ready for visitors, and many special events are scheduled. Your outdoor experience can be exactly what you want it to be: quiet and relaxing, exhilarating, educational or entertaining.
Nearly every Kansas state park offers a combination of full-service RV camping and primitive camping sites, and most also provide cabins for rent. In addition, there are hiking, biking and horse trails, many with interpretive signage and local wildlife to observe. Park staff will also conduct nature programs, and host a variety of events. There will be concerts, races, star parties, and competitive trail rides to name a few.
Not what you're looking for? Most parks offer convenient access to water with numerous boat ramps and courtesy docks. For anglers, Kansas reservoirs are home to crappie, walleye, white bass, wipers, black bass, and trophy-class channel, blue and flathead catfish. And Kansas is famous for its wind, so our lakes are popular with sail boaters and wind surfers. But there's room for everyone, and riding behind a motorboat on a tube or water skis is a great way to cool off on a warm summer day. Many park areas also provide easy access to sandy beaches if you're into swimming or just catching some rays.
If you prefer to "get away from it all" and simply enjoy some of Kansas' amazing natural offerings, our parks have that, too. Find that out-of-way primitive campsite, pitch a tent, then hit one of the trails. There are more than 500 miles of trails and many will take you through spectacular natural areas away from the commotion of campers and boaters.
Start planning a trip to one of our state parks now. You can find out everything you need to know at www.ksoutdoors.com. View or download state park maps, get contact information for individual park offices, see fees and regulations, and you can even make a reservation. It's all there and it's all waiting for you.
HISTORY IS FUN by Robert & Helen Caplinger
Old news from the 1919 Issues of Effingham New Leaf
HISTORY FROM OBITUARY OF DENNIS MURPHY. "News of the death of Dennis Murphy Sunday morning came as s distinct shock to his friends.
"Mr. Dennis Murphy was born in County Mayo, Ireland, in February, 1835 and was in his 85th year. Mr. Murphy was always jolly and in a good humor. He possessed the wit so characteristic to that nationality and the brogue of his mother tongue added to the interest of the stories he was always telling. He married Miss Ella Dean in Ireland and with their three children came to America and to Kansas in 1871 locating first tin Doniphan County. Later he bought the farm near Muscotah which he still owned a the time of his death. Mine years ago he retired from farming and fought a fine home in "Effingham. The care of the house became too burdensome for Mr. Murphy so they sold it and bought a smaller home where they were comfortably located. Mr. and Mrs. Murphy reared a family of children, beyond the average in natural intelligence and they are all doing well. Besides his widow, Mr. Murphy is survived by the following children: John and Michael, of Dallas, Texas; Mrs. Joseph Fiester, Whiting; Mrs. M. E. Griffin, Wetmore; Mrs. William Delaney, Ponca, Okla. and Mrs. James Curtis, Atchison, and one grandson, Paul Griffin. Once child born to Mr. and Mrs. Murphy died in Troy, and three in Effingham. Funeral services were held at St. Ann's with internment in the Catholic cemetery.
JOHNNIE PINDER LOST. "Men folks are not very good guardians. While Mrs. Rob't Pinder was in Topeka one Sunday afternoon recently, Mr. Pinder was to look after their small son, Johnnie, but Johnnie disappeared. Mr. Pinder got busy over the telephone but was unable to locate the boy. At supper time, in rolled Johnnie. He and Frank Atkins had ridden their bicycles to Atchison and back, just for the trip."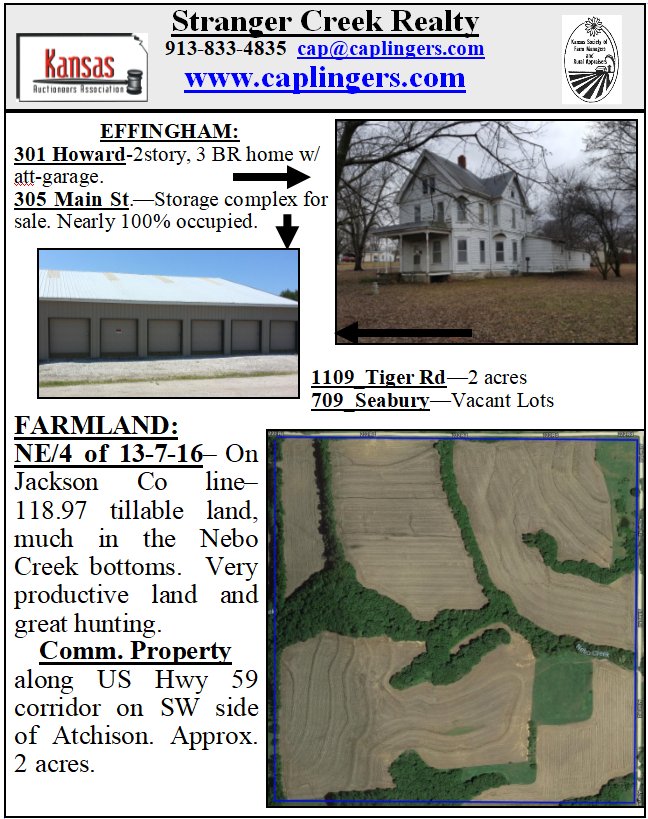 MORE ON THE COMMUNITY CLUB. "Effingham point with pride to the Community club. It was born the time of the war and christened the "Red Cross." When the war closed it was renamed. Mrs. J. A. Devlin, the president has made a record as an efficient and popular president of the club. She is energy and ambitious and the club is looking forward to the year of 1920 as one of prosperity. Mrs. Devlin, however, is very modest and claims little credit for the success herself, and many times in graceful remarks commends the ladies for their hearty co-operation and willingness to do their part. New members are added each meeting. Friday, Miss Lucy Sullivan was welcomed into the club. Herbert Nixon, who is leading the chorus in the evangelistic meetings sang beautifully several numbers. His closing number 'Perfect Day' was especially enjoyed and the ladies of the club feel grateful to him, for his program of splendid music was certainly a treat."
HISTORY FROM OBITUARY OF MRS. N. A. HAMNER. "Nannie Howard was born in Buchanan County, Missouri, Jan. 23, 1855. When only a child she moved with her parents to a farm near Williamstown, Kansas. All her life has practically been spent in Atchison county. October 3, 1870 she was married to T. F. Hamner. To this union were born thirteen children. One died in infancy. The others lived to be grown. Homer died in Topeka about a year ago. Shortly after the death of the father ten years ago, on the farm near Pardee, Mrs. Hamner moved to Effingham which has since been her home. The whereabouts of Frank, the oldest child is unknown but he supposed to be in the west. The surviving children are Mrs. Henry Higley, Mrs. Geo. Delfelder, Mrs. Wm. Acheson, Mrs. Jesse Stucker Mrs. Rob't Hargrove, and Alva, of Effingham; Mrs. Ashley Riley, Mrs. A. G. Higley, Nortonville; Paul and Claude at home. She is also survived by thirty four grand children and two great grand children. Funeral services were held at the Christian church with internment at Pardee besides the remains of her husband."
ITEM. "Robert Pinder is a fine man and good English Methodist but a Scotch Irish Presbyterian came very nearly having to take him to the mourners bench this week." (Whatever that means.)
A.C.H.S. BASKETBALL. "The A.C.H.S. basketball players made their first appearance at home Friday evening when they clashed with the Everest high school quintet in the Woodman hall. Prof. Guy V. Keeler has his squad going good, and they gave their opponents a warm reception. The score was 43 to 20 in favor of A.C.H.S. The game drew a large crowd. Johnny Corrigan's accuracy in throwing field goals, was a feature of the game. Charley Stutz refereed. One of the things that is most essential in making a school successful is school spirit, and it is evident in the athletics at A.C.H.S. as well as other lines of school work."
ELECT NEW OFFICERS. "Mackey Lodge No. 48 A. F. & A. M. elected and installed the following officers Monday evening. W. F. Ferris, W.M., Claude Meyer, S.W., C. E. Sells, J.W.; F. M. Marsh, Sec.; Fred Sutter, Treas.; J. E. Stewart, S.D.; Wm. Paige, J.D.; R.B. McPhilimy, S.S.; A. E. Mayhew, J.S.; W. S. Harman, T.;G. M. Snyder was reelected as a member of the board of trustees."
HISTORY FROM OBITUARY OF MALCOLM FRASER. "Malcolm Fraser died at his home in Effingham, November 18, 1919. Mr. Fraser as 68 years old and was born in Canada. He came to this locality with his mother and sisters in the early 60's. They bought a farm north of Effingham. On this farm the Fraser's built a house a mile northeast of town. The house burned and the family then built a house just at the north edge of town. Farm life became too burdensome and the farm with the exception of thirty acres was sold to James Shortridge. On the 30 acres, a beautiful modern home was built, just at the edge of town, and completed only this summer. With the exception of ten years spent in Atchison, the Fraser's have lived near Effingham ever since they came here from Canada. Mr. Fraser never married and he was looked to as man of the house by his mother until her death, then the sisters continued to lean on him. He certainly will be greatly missed by the family especially the sisters at home, Misses Flora and Lizzie. Two other sisters, Mrs. Sada Taliaferro, of Effingham and Mrs. George Randolph, of Nortonville also survive him. An uncle, Hugh McGilvry lives in Oklahoma. The McGilvry family came to Effingham about the same time as the Frasers. Hugh is the only member of the family living. The deceased went forward in a revival meeting at Monrovia forty years ago. For many years he and his sisters sang in the Presbyterian choir and they were very faithful as choir members. The Frasers are of Highland Scotch descent. Mrs. S. E. Stever and Mrs. Janet Mackay, old settlers, who were neighbors of the Fraser's in the early days, say they were always the good-hearted hospitable people, characteristic of their nationality and Malcom came in for his share of the praise. Funeral services were held in the home and internment in the Evergreen cemetery near the remains of the mother and a sister, Belle. The I.O.O.F. had charge of the services at the grave."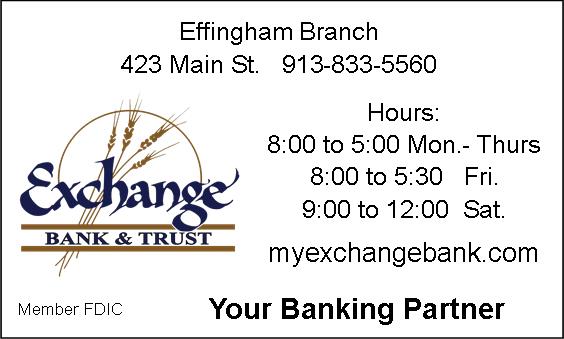 HISTORY OF THE MAPLE TREES AND THE CITY PARK. "In the fall when the maple trees at the park were at their best, an Effingham woman wrote: 'This is the season of the year when the love of nature blesses the man who is responsible for the maple trees in the Effingham Park.' She was taken to task about the matter, for it seems the men had nothing to do about it. Many years ago a railway official, Effingham Nichols, donated the site to the town, to be used as a park. It lay there for years, with nothing on it except the original prairie sod. Finally about thirty-one years ago, the women in the town interested themselves in it and gave an election dinner, which netted them $50. Acting on the suggestion of A. J. Rice, who headed a subscription list with $25, a paper was circulated among the men, and $150 realized. Looks like the men's hearts were in the right place after all. With the $200, the women hired the ground broken and the tree set out.
(Next week, I have the rest of the story.)
CLASSIFIED ADS
DO YOU WANT YOUR ISSUE OF THE NEWSLEAF MAILED TO YOUR HOME OR BUSINESS? SUBSCRIPTIONS ARE NOW AVAILABLE AT THE RATE OF $42.00 FOR 1 YEAR. Send your check to: The Newsleaf; PO Box 209; Effingham, Ks.
"GUESS WHO"
Can you identify the person(s)/place/year in the photo this week? Last week was the Shannon baseball team in the 1915-1917 period.
LAST WEEK
Problems with this web site contact cap@thenewsleaf.com Last updated 5-22-2018
<![if !vml]>
<![endif]>