You are our Visitor
The September 27, 2016 Edition
of
The Newsleaf
Vol. 13 Issue 39
BETWEEN THE ISSUES
FRONT PAGE
HOMECOMING APPROACHES
Atchison County Community Junior Senior High School has announced the candidates for 2016 Homecoming Royalty. Queen candidates are Bailey Buttron, daughter of Rex Buttron and Renea Baker; Savanna Cohorst, daughter of Chris and Elizabeth Cohorst; and Ashley Pieper, daughter of Rick and Tracy Pieper. King candidates are Lane Bowen, son of Damon and Nettie Bowen; Jacob Chalfant, son of John and Sheila Chalfant; and Chance Liggett, son of Scott Liggett and Jody Liggett. The crowning ceremony will take place at 6:30 p.m. on Friday, September 30, 2016, at Tiger Stadium, prior to the football game between ACCHS and Riverside.
They are shown in the photo as follows left to right: Lane Bowen, Bailey Buttron, Jacob Chalfant, Savanna Cohorst, Chance Liggett and Ashley Pieper.
KANSAS ROCKS FOUND IN EFFINGHAM
Last week, we found a painted rock on our window ledge at the Newsleaf office. After doing a little investigation, we discovered it was painted and placed there by some members of the Miller family. Wendy Miller of Lancaster is the main organizer of the effort. She explained to us that she discovered the idea on Facebook and decided to have some fun and try it here. She told us, "We are painting rocks, shells and earthy things to hide around Kansas to brighten people's day. Please Join us! On the back of your art work please write: 'Post a picture to the Facebook group Kansas Rocks of your find!'You can also write 're-hide me' on the back of your rock to keep it moving. If a rock screams at you, by all means keep it forever. The goal is to get lots of people painting. Have fun! Get out and Explore!"
Since we are all of Kansas, try to add the location to your pictures/posts of which city you hide or find in! That way if someone wants to search in a certain area they can search the group for that city!
**This is NOT A RACE! This is about enjoying the area surrounding where you live and to hide or find these simple little treasures.
PEACE DAY OBSERVED AT SCHOOL
Mrs. Small's K-2 Project Based Learning classes and Mr. Johnson's Art classes made pinwheels with positive messages written on them - promoting peace on International Peace Day. The entire school gathered to form a big circle, symbolizing our unity in promoting peace, and "planting" their pinwheels. There was a nice breeze and the children were very excited about their pinwheels turning on their own! See banner above.
UNION CHURCH HOSTS BACK TO CHURCH ACTIVITIES
In an effort to reach out to the community, the Effingham Union Church had some special activities last week to encourage everyone to come attend Sunday worship services. Eighty-eight were in attendance with most staying afterwards for the lunch and children's activities. The bouncy house was a hit with the kids. Sunday school is held every Sunday at 9 AM with services following at 10 AM.
STATE OPINION POLL:
TRUMP LEADS IN KANSAS
Hutchinson, KS (September 20th, 2016) - The Secretary of State's Office closed their Annual State Fair Opinion Poll Sunday afternoon and the results have been tallied. The poll consisted of five questions with topics ranging from the presidential campaign to the 2024 Olympic venue. A total of 390 people participated in the poll.
The official results are as follows:
Which presidential candidate do you plan on voting for? 66% Donald Trump (Republican); 19% Hillary Clinton (Democrat); 12% Gary Johnson (Libertarian) and 3% Jill Stein (Independent)
What will be the greatest challenge for our next President? (34%) Islamic Terrorism; 23% The Economy; 10% Healthcare; 11% Immigration; 22% The National Debt
Who do you believe is currently the most influential Kansan? 32% Bob Dole; 12% Bill Self; 32% Sam Brownback; 16% Bill Snyder; 7% Kathleen Sebelius
What is the most important issue for you regarding state elections in 2016? 38% School Finance; 35% Tax Policy; 4% Medical Marijuana; 19% Job Growth; 4% Highway Funding
Which city do you prefer host the 2024 Olympic Games?
16% Rome, Italy; 12% Paris, France; 58% Los Angeles, California; 14% Budapest, Hungary
Flint Hills Stream the Subject of Holistic Watershed Management Plan
Funding from Kingsbury Family Foundation Supports Conservation Research
Manhattan, Kansas - A project to develop and implement a holistic watershed management plan for a heritage stream in the Flint Hills recently received additional funding support from the Kingsbury Foundation in Kansas. The Kansas Alliance for Wetlands and Streams (KAWS) has been working through partnerships for a decade to build technology that can find and show the largest issues affecting our streams, rivers, wetlands and water bodies.
The project has been ongoing, but the new funding will assist with further research and validation of the existing tools, which include GIS, online mapping and flood analysis. This phase of the project will be completed by the end of 2018. Scientists at KAWS will be looking at stream bank erosion, barriers to fish migration, watershed health and floodplain connectivity in the Cottonwood River Basin, but the resulting tools can eventually be used across the entire state.
"During rain events and flooding, the water runs off the land and into our water supply - taking with it small pieces of the way we use our lands," said Jeff Neel, Director of Applied Research and Restoration at KAWS. "By addressing the cause of the problems - land management that causes more runoff as opposed to increased infiltration and retention - rather than the result, we can more effectively address potential issues before they start, increase baseflow during droughts and minimize ongoing problems before they get worse."
KAWS will be using these tools to present easy-to-understand results and planning options to communities and landowners to help preserve habitat and support biodiversity across the state. Assessments of streams, wetlands and adjacent (riparian) areas will also be used as a part of this project.
The Kansas Alliance for Wetlands and Streams is a 501(c)(3) nonprofit organization working to achieve a healthy balance of economics, conservation and community to support sustainability of the natural ecosystems and working lands of Kansas.
The Kingsbury Family Foundation funds conservation research and related efforts in Kansas. By limiting the scope of philanthropic giving, the Kingsbury Family Foundation has made a significant impact on conservation in the state. Since its inception in 2001, the Foundation has funded research and conservation efforts related to water quality, habitat quality, biodiversity, and species preservation throughout the state.
ALL AROUND US
SENIOR CITIZENS NEWS
At the Town and Country Senior Citizens' August 26 potluck dinner twenty-five people were in attendance. Dee Paul, Site Director, reported on the center's activities. Jeopardy was held on August 16th. There were eleven players. She says that fun and laughter always goes with Jeopardy. The senior center sells popcorn on Tuesday at 50 cents a bag. On Wednesday Elaine Oakleaf is on hand to call Bingo after lunch. Ethel Oswald won the door prize at the potluck dinner. It was an autumn wreath that Eileen Ellerman picked out. At the meeting that it was announced that they were doing a jigsaw puzzle in honor of Willard Royer. It will be framed and hung on a wall at the senior center in his memory. It was also reported that Margaret Miller has moved to Vintage Park in Atchison and everyone at the center were wishing her well. The next potluck dinner is September 23 at 11:00 p.m. with dinner at 11:30. Everyone is welcome to attend. After dinner Bingo is played.
YOGA CLASSES START IN EFFINGHAM
Cindy Vanderweide started Yoga classes at the Effingham Blue Building Monday, September 19. The classes are every Monday and Wednesday evenings at 6:30 and they cost $5.00. She asks people to bring a mat and a blanket. Several people have already signed up for classes. She stresses that Yoga is for everyone. The fees will help Cindy buy supplies for the classes.
She also says people can do the exercises in their own way. If their capability won't let them lie on the floor the exercises can be modified--for example they can sit in a chair to do them.
She says Yoga has several benefits for people. They are: Stress Reliever, helps with your physical well-being—reduces blood pressure, makes you more flexible, helps with your balance, helps with you mental well-being and helps you relax and helps you become calm.
Cindy says that she had been interested in Yoga for 20 years and had done it off and on, but in the last two years she has really gotten into it. She is studying under Maylo Anderson, who has a school for yoga teachers at the Dharma House at the Muchnic House in Atchison. Cindy graduates in December
Cindy says pop-ins are welcome. So come whenever you have the time. People don't have to attend every class and they need not worry about not being there for the first class or all the classes. She says the classes are accessible for everyone whenever they have the time to attend.
So if you are interested either show up for the classes, contact Cindy at 913-426-6090 or check out her Facebook page, Farmgirl Yogi.
REUNION HELD
The ACCHS class of 1966 held their 50th reunion on September 17th at Cedar Ridge with 41 classmates attending.
EFFIE LADIES ATTEND PLAY
Seven members and one guest, Mary Starling, of the Effie Ladies attended "Mary Poppins" at Theatre Atchison, Sunday, September 25. Afterwards they enjoyed refreshments at Snow Balls.
OAKLEAF ENTERTAINS CIRCLE
The Mary Martha Circle of the Union Church met at the home of Elaine Oakleaf, September 21. Nine members were present. Chairman Ida Taliaferro opened the meeting with "Lets Run for Jesus." Elaine Oakleaf gave the devotions entitled "Ink Inspirations." The Circle received a thank you from VBS for helping with the snacks. During the business meeting Ida thanked the members for helping with the Farm Bureau Supper. They voted to donate to the Least Coin fund, Brown Bag Offering and buy a layette for Round-up. The circle will also make beef burger for Boo in the Park. Linda Montgomery and Ida will attend the UMW District meeting in Topeka on October 8th.
The circle also made plans for the Union Church Women's Society Fall Meeting, October 25 at 7:00 p.m. The theme is Fall Colors.
Nancy Keith gave the lesson on three topics, Insecurity, Seven Cardinal Rules for Life and Finding Security in Devotions.
The next meeting is November 9th with Linda Montgomery as hostess. Sally Ellerman will give devotions and Ida will give the lesson.
Unapproved Minutes of the Tuesday, September 20 Meeting of the Atchison County Commission
Pursuant to the law the board met in Regular session at 1:00 pm on the 1st floor of the courthouse with Chairman Bill Pohl calling the meeting to order with Commissioners Eric Noll and Jeff Schuele present along with Pat Henderson, County Counselor, and County Clerk Pauline M Lee recording the minutes.
Board recited the pledge of Allegiance before the start of the meeting.
Minutes of September 13th were reviewed, Chairman Pohl had a spelling correction on paragraph 4 page 1 instead of having it should say attending a Project Concern board meeting, Commissioner Noll had on page 3 paragraph 8 to add Commission to the sentence about talked about earlier on NRP and last page 1st paragraph, changing meting to meeting, Commissioner Noll made the motion to approve as corrected with Chairman Pohl second and called for a vote, both voted aye, motion carried 2-0, Commissioner Schuele abstained since he did not attend the meeting.
Committee Reports: Commissioner Schuele attended the Project Concern board meeting talked about 2016-2017 budget, not expecting any cuts from state on transportation and meals on wheels. Chairman Pohl said he could not attend the Project Concern meeting. Commissioner Noll said he did not get to attend his NEK Cap meeting on Thursday.
Pat Henderson, County Counselor presented to the board a letter addressed to Brent W. Teter, Tech, Inc. concerning Ambulance Service Agreement Notice of Termination for their review, in the letter it stated Please accept this letter as official notice that Atchison County terminates the Ambulance Service Agreement with Techs Inc. effective at noon on January 31, 2017, the agreement provides that either party may terminate the contract with or without cause by giving at least 120 days written notice. They thanked the company for the past several years of operation of a quality ambulance service, but feel that the time is right to bring the service under the County's umbrella. Commissioner Schuele asked if the EMS advisory board recommended the termination of contract for the county to run service. Commissioner Noll said yes. Commissioner Schuele made the motion to approve letter of termination with Commissioner Noll second and Chairman Pohl calling for a vote, all voted aye, motion carried, 3-0. Board asked County Counselor Pat Henderson to notify the media of the action
Bills for the week were approved.
Board approved a void check and not to reissue in the amount of $489.28 to R & S Automotive due to already paid by credit card, Commissioner Schuele made the motion with Commissioner Noll second and Chairman Pohl calling for a vote, all voted aye, motion carried, 3-0.
Board received a letter from Commission on Emergency Planning on appointing members to the Local Emergency Planning Committee LEPC for Atchison County.
Payroll for the week of September 9th was approved.
Board approve an abatement on personal property for tax year 2015.
At 1:15 pm John R. Eplee, Republican candidate for the 63rd District State Representative position appeared to talk to the board and introduce himself, discussed concerns with the commission and told them what he would like to address if he is elected to the position.
Shelly Nelson, Community Correction Director appeared and introduced their newest employee Steve Noyes, IOS officer.to the commission.
Joe Bowen, Maintenance appeared to discuss further the ADA survey and proposal from river bluff architects, Joe said the last time they did have an ADA survey was in 2007 by Lieb Designs, he showed the board a list of the things that haven't been done, Board reviewed the proposal again, would like to scratch County Extension Council, did not own building, Commissioner Schuele brought up about Sports Complex and adding it to the list in place of extension council, Joe didn't think the cost would change by adding Sports Complex. Commissioner Schuele said need to move forward on ADA survey. Need to look at what needs to be corrected from the survey and plan to correct. Commissioner Schuele made the motion to go with river bluff architects for an ADA survey, to remove Extension Council building and to add Sports Complex at a cost of $6,525.00, Commissioner Noll second with Chairman Poll calling for a vote, all voted aye, motion carried, 3-0.
Joe told the board that the roof at the Health Department is in need of a new one, estimated rough estimate is around $60,000 to $80,000.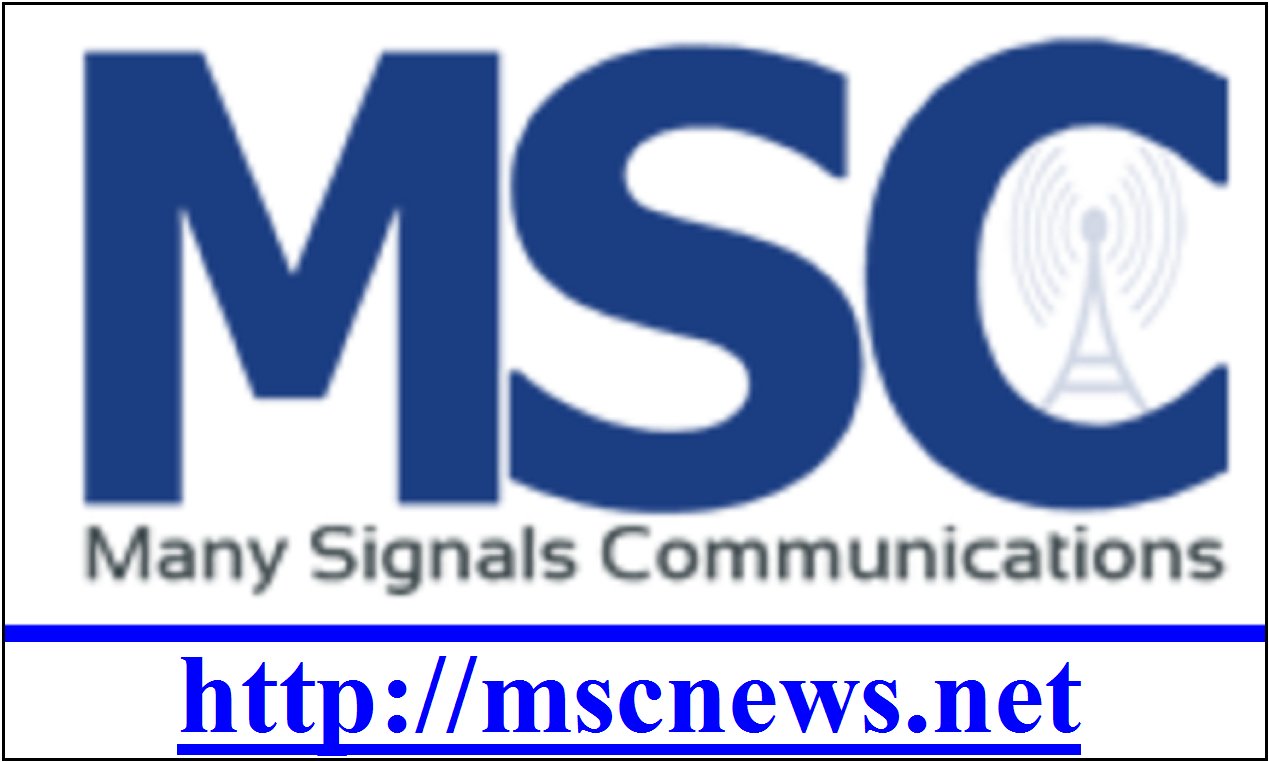 Joe also presented the proposal from river bluff architects for the ADA front doors, in the proposal river bluff would look at either changing out the hardware or by flipping the doors around and remounting them on the existing jambs, can add exit devices to both leaves of the east door to meet the goal of securing that entrance while still maintaining the door for egress. In the proposal would design services to lay out new door configurations, creation of construction documents, code footprint, submission of construction documents to State Historical Preservation Office, Assistance with bidding, up to three meetings and budget cost estimate for total project, total cost was $4,620. Commissioner Schuele asked about using fobs electronic access to the front door for security purposes instead of using keys, could it be possible, he asked Joe to find out. Joe said he would talk with Sara Markt with River bluff architects when they come to do the survey about whether it would be best to keep current doors, or go with more modern and efficient doors and will get an estimate for the board. Board did not act on this proposal at this time.
Board told Joe that the Safety Committee had a recommendation placed in the safety suggestion box for better signs of where the restrooms and offices are located, Joe will get estimates for the board on the signage.
Peggy House, Administrator of the Atchison Senior Village appeared to update the board for the month, Courts approved Van diver trust and board as presented, The Van Diver Trust Board approved several purchases, one is a 2008 Dodge lift van which she paid for out of Atchison
Senior Village funds and will get reimbursed, also lighting. They are still waiting on state surveyors to come.
Seth Howard, Road and Bridge Superintendent appeared with a purchase order on a Sterling Truck #45, board approved a $4000.00 truck repair and Midway Ford came back with a total of $6039.00 for the repairs, this is $2,000 more than what was prior approved, Commissioner Noll made the motion to approve the additional $2,039 for the repairs, Commissioner Schuele second with Chairman Pohl calling for a vote, all voted aye, motion carried, 3-0.
Seth also presented to the board proposals for concrete work on floor of salt building, they have the building up but need to have a floor poured, He got two proposals, one from Martin Construction and one from Bottorff Construction, it would be for a five inch floor with wire.
Martin Construction, Effingham $3.125.00 Bottorff Construction, Atchison $3,300.00
Commissioner Schuele made a motion to go with Bottorff Construction on the concrete for the salt building in the amount of $3,300.00, Commissioner Noll second with Chairman Pohl calling for a vote, all voted aye, motion carried, 3-0.
Seth also presented to the board a grant they received from KDOT for the 2018 off system bridge program, the bridge that will be replaced is .5 miles south of Farmington over Stranger Creek, it will be an 80/20 cost share, Commissioner Noll made the motion to accept the proposal from KDOT for the 2018 off system bridge grant, Commissioner Schuele second with Chairman Pohl calling for a vote, all voted aye, motion carried, 3-0.
Seth talked to the board about lease purchase and the two dump trucks in Wichita, he needs to let the salesman know in Wichita whether to hold the trucks for them or not interested at this time, Commissioner Schuele said to have pat draw up the lease purchase documents for the banks, Seth asked about Tractor and mower, he had one quote that he got at time of doing budget, only two companies that can quote Tractor with the mower he wants, John Deere and New Holland, he will get quotes from them and bring them to the meeting next week. Chairman Pohl said he doesn't want to go for more lease purchase money than they need. Seth talked to them about keeping the two Sterling trucks for back up and getting rid of the old white truck, Chairman Pohl said to get rid of both of them, and the next year look at more trucks. Seth asked the board whether they wanted to commit to the dump trucks so he can tell the dealers yes or no, because once these are sold the next ones coming in will be higher cost, The Commissioners said they would commit with purchasing the dump trucks just so that they can be held.
Roger Denton, GIS appeared to talk to the board about a survey that was done on the county recycling center, on the survey the tract was split and this was done incase county decided to sell the recycling center. Board said no reason to split it at this time, Roger said no problem when they decide to split it can be done.
Pat Henderson, County Counselor told the board that Roger Edgars, George K. Baum Co called and talked to him concerning the refinancing of the Sports Complex bonds, two things, one was
Exchange National is the trustee for the bond, Exchange would like to see but in the bond indenture that one year reserve is mandated and the other thing is on maintenance of the two sports complexes, Mr. Edgar talked to Capital One Bank and they are agreeable to look at extending the maintenance if the bonds are reissued, present maintenance payout will end in 2018, Commissioner Schuele suggested getting together with YMCA, ASAF, Rec Commission, City of Atchison, USD 409 to discuss the matter.
Pat Henderson, County Counselor also asked about an executive session for fifteen minutes on an attorney client privilege and to have County Clerk, County Treasurer and Register of Deeds, Commissioner Noll made the motion to go into executive session for fifteen minutes at 3:20 pm and to come out at 3:35 pm on an attorney Client privilege and that County Clerk, Pauline Lee, Country Treasurer, Sheila Bilderback, Pat Henderson, County Counselor along with the three commissioners present, Register of Deeds Shelley Campbell could not attend the session.
Commissioner Schuele made the motion to come back out of executive session at 3:31 pm and go into open meeting, Commissioner Noll second with Chairman Pohl calling for a vote, all voted aye, motion carried, 3-0.

Commissioner Noll made a motion to pay $43.10 of publication fee and interest on property KA1988A2 due to the fact property was transferred on books in Register of Deeds office but tax statements for two years were not sent out to current owner and that is why penalty interest and publication notice fees were charged and county will pay it out of the County Commissioners budget to Co Treasurer, Commissioner Schuele second the motion with Chairman Pohl calling for a vote, all voted aye, motion carried. 3-0.
Commissioner Noll called Wes Lanter, Emergency Management and IT Director concerning EMS. Wes notified the EMS Advisory Board on EMS job description, if he doesn't hear back from them can he go ahead and post the job on the web site, Commissioner Schuele felt that there was plenty of time to post, Commissioner Noll said he was with Wes on getting it out there soon, but can wait until next week to see if EMS board will respond. Chairman Pohl said give the board until next week to see if they will respond.
Commissioner Noll made the motion to adjourn at 3:37 pm with Commissioner Schuele second and Chairman Pohl calling for a vote, all voted aye, motion carried, 3-0.
Attest: Pauline M. Lee, County Clerk
MUSCOTAH NEWS ~ Susan Higley
Another big rain this weekend, up to 4 ½" recorded. That will slow down harvest for a few days. The cooler temperatures and lower humidity is welcome. Fall is such a pretty time of the year.
Outreach entertained the local senior citizens Saturday night with a picnic style supper-fried chicken, potato salad, pasta salad, baked beans, tomatoes, grape salad, hash brown casserole and desserts with ice cream. Despite the threatening weather the crowd was good but many cut the visiting short to get home before the rain. Outreach members would like to thank all those who came to spend the evening with friends.
The Mercantile's Saturday noon special on October 1st will be smothered pork loin, cheesy potatoes, green beans and a roll. Be sure to stop in for a delicious meal and there is always a conversation going on. It is a great place to meet friends and neighbors.
The first of the month is upon us so it is time for meetings and get together. Monday, October 3rd will be lunch for the Half Century at noon and the Cancer Support Group at 6:30 at the community building. Tuesday, October 4th will be Outreach at 6:30.
Kansas Farm Bureau's VOTE FBF Announces General Election Endorsements
Manhattan – Kansas Farm Bureau's Voters Organized To Elect Farm Bureau Friends (VOTE FBF) has released its general election candidate endorsements for state and federal races in Kansas.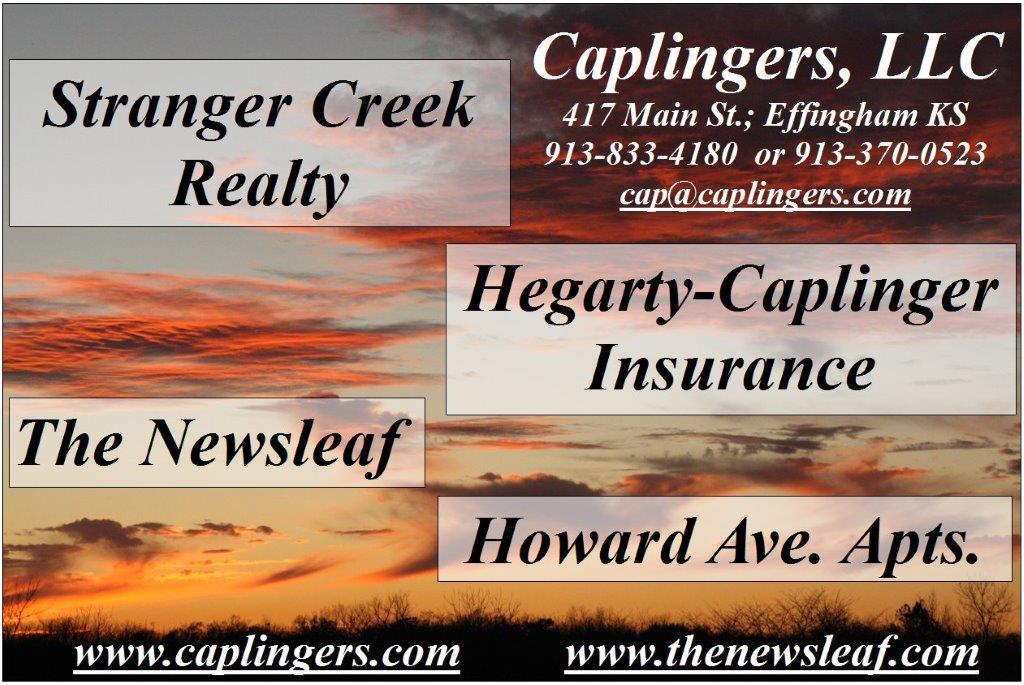 "These endorsements, as always, were based on county recommendations in each legislative district," Rich Felts, Kansas Farm Bureau president said. "The VOTE FBF board takes this grassroots input and uses it as the primary guideline for endorsements."
In Congressional races, VOTE FBF has endorsed Sen. Jerry Moran, Dr. Roger Marshall for 1st Congressional District , Rep. Lynn Jenkins (R-KS 2), Rep. Kevin Yoder (R-KS 3), and Rep. Mike Pompeo (R-KS 4).
VOTE FBF was established in 1993 to help elect friends of agriculture and rural Kansas.
Kansas Farm Bureau VOTE FBF state Senate and House endorsement list for positions of local interest are: Jerry Henry for Kansas Senate Dist. # 1 and Randy Garber for Kansas House of Representatives Dist # 62 . Other positions in our county do not have a recommendation.
LET PEACE REIGN IN DEATH VALLEY
FATHER. God of heaven and earth.
You are the King of the kingdom of peace.
May Your peaceful kingdom come and
Inaugurate Your reign
in my Death Valley Oasis.
Give me this day the peace I seek
in this dark valley, oh, so bleak
filled with eerie proofs of death
grant to me a living breath.
Bolster my weak awkward faith
so I may strengthen others.
May my single-visioned eyes see only You
as I open my heart
and let You establish peace
in my Oasis in Death Valley.
© Jack E. Albright 9/16/16
Gov. Brownback: America, Race and a Smithsonian Museum
Few dreams are realized in Washington D.C. This week is different.
Civil Rights leader John Lewis was a Freedom Rider, he marched at Selma, and was an architect and speaker for Martin Luther King Jr.'s historic March on Washington in 1963. Now a congressman, he has long dreamed of a Smithsonian museum commemorating the struggles and triumphs of African Americans. This weekend, that dream comes true.
I joined efforts with Congressman Lewis, sponsoring and carrying the museum legislation during my time in the Senate. With concerns about racial equality again in the national spotlight, I can think of no better time for the opening of this newest Smithsonian museum, the National Museum of African American History and Culture.
Our nation was founded on the principles of liberty for all and equality before the law. But the horrors of slavery remind us of our country's original sin and the inescapable reality that our nation has, at times, fallen painfully short of these ideals. A civil war, born on the plains of Kansas, was fought to purge the nation of slavery. While many significant strides toward equality have been made throughout the following decades, discrimination and prejudice still exist.
Meeting with friends and colleagues, together we discussed the continued need for reconciliation in America—the need to remember wrongs committed so they may never again be repeated. To me, that is the purpose of this museum. I hope it can serve as a touchstone of remembrance for the hardship and the heroes, of where we've been and where we hope to go. I hope it serves as the beginning of a conversation about the reconciliation we need as a country, and that it will be known as a Museum of Reconciliation.
Our Founding Fathers entrusted us with the name United States of America. Today, in the midst of a difficult national conversation about race, we must not become divided. Instead, we must embrace the principles of both unity and equality, working to make this dream a reality.
Governor Sam Brownback
Newly released document shows Obama
administration spent funds to plan possible
Guantanamo detainee transfer to Leavenworth
TOPEKA – (September 22, 2016) – During a time when Congress had prohibited spending funds to assist in the transfer of Guantanamo detainees to the U.S. mainland, the Obama administration spent thousands of dollars to assess whether detainees could be relocated to Fort Leavenworth and two other sites, a newly released Department of Defense document shows.
The one-page document was released Tuesday, three business days after Kansas Attorney General Derek Schmidt asked a federal court to order that it be released immediately. After receiving no documents from any federal agency in response to his Freedom of Information Act (FOIA) requests submitted last December, Schmidt in July filed a federal lawsuit seeking to require the Department of Defense to comply with the FOIA request. The document released this week is the first released by the federal government – more than 8 months after Schmidt first submitted his request. Schmidt's request for numerous other documents related to the administration's plans to relocate Guantanamo detainees to the mainland remains pending and under review by the federal district court.
"The administration's demonstrated willingness to disregard funding restrictions in the past calls into question whether it will abide by those restrictions in the future," Schmidt said. "As time runs out for the Obama administration to make good on its promise to close Guantanamo, this document raises new concerns for those who object to bringing detainees to the U.S. mainland."
The one-page document is titled "Department of Defense Costs Site Surveys of US Locations for Possible Guantanamo Detainee Relocation." The document shows the federal agency spent a total of $25,909.53 on site surveys of three locations, including $7,687.20 to survey Fort Leavenworth.
Schmidt today forwarded a copy of the newly released document to the Kansas congressional delegation along with a letter explaining how it was obtained.
"The admission raises the concern that the Department of Defense violated the law by knowingly expending these funds while federal law enacted by Congress expressly prohibited the agency from doing so," Schmidt wrote. "Knowing of your strong interest in both preventing a transfer of Guantanamo detainees to Fort Leavenworth and protecting the congressional power of the purse, I am bringing this matter to your attention."
A copy of Schmidt's letter to the congressional delegation along with the document released by the Defense Department is available at http://bit.ly/2dcGAnr.
HIGLEY REUNION PLANNED
The descendants of Hiram, Russel and Rossel Higley invite all Higleys to the family reunion Sunday, October 2, 2016. They meet at the Cummings Christian Church (2583 McPherson Road, Cummings, KS) at 12:30 pm for a pot-luck meal with a family meeting to follow. Hiram, Russel and Rossel Higley were 1850's settlers in the Pardee area. They were participants in founding the Pardee Christian Church which is now the Cummings Christian Church. Mike and Greg Higley will update the family on their plans to spend 48 hours in the restored Dr. Brewster Higley cabin. They will be first Higleys to overnight in the cabin in 138 years. It was in that cabin in Smith County, Kansas, that Dr. Higley wrote the words to "Home on the Range." It is expected there will also be an update about the "Home on the Range" documentary movie to be released in November. The Cummings Christian Church invites all the Higleys to join in its worship service at 10:30 am.
FROM PASTOR AL
Christianity is reconciliation -
to God
to each other
to holiness
It is far more than -
problem solving
prosperity
personal comfort
"Jesus replied: " 'Love the Lord your God with all your heart and with all your soul and with all your mind.' This is the first and greatest commandment. And the second is like it: 'Love your neighbor as yourself.'"
Matthew 22:37-39 NIV
Adapted from "How People Grow", Cloud & Townsend
Al Schirmacher
Modeled after the Lord's model prayer (Matt. 6:9-13)
"Blessed are the pure in heart, for they shall see God."
There is no equation to connecting with God, no right set of key strokes, no certain set of instructions executed in the correct order, no magic.
Just holiness.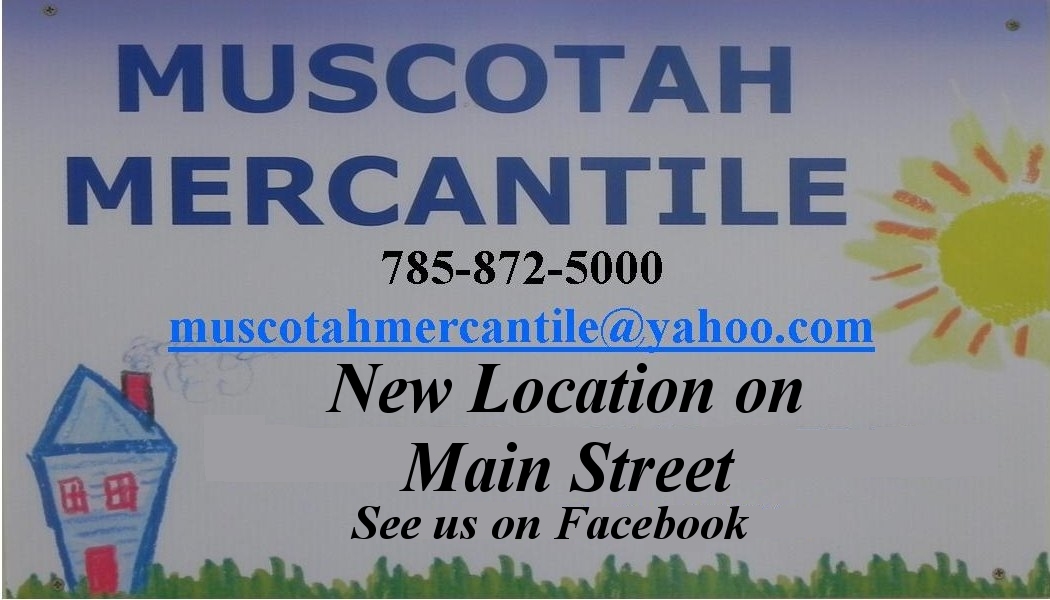 Which, sometimes, feels like never.
Who can be holy, pure, clean, righteous enough to touch God?
The silence is broken by one name....Jesus.
Only God's Son.
We can admire that, but how does such help us?
He shared.
Through His death, He shared forgiveness. Through His resurrection, He shared new life. Through His intercession, He shares relationship, connection with God.
But we must respond. Like Isaiah, we must confess our sinfulness in His presence. Truth is not enough, we must believe; not just assent, but trust, rely on Jesus.
Then it's in God's hands to respond, when, where and how He will.
Jesus makes us pure through His death; He renews that purity through intercession, through confession and forgiveness.
But we are the junior partner. God does not, generally, force Himself upon us. Will we respond?
Al Schirmacher
Expectations
I love to hike, to watch birds and butterflies, take I-Phone pictures of flowers and landscapes.
But it's not all good all the time.
Or, perhaps I should say, I'm not all good with it.
I struggle with expectations. I want to see certain birds, or certain butterflies; or expect that the trails will not be wet, or covered with spider webs; or that it will be cooler, or warmer, or….
(Rereading the paragraph above sounds like I wrestle throughout each walk. Not true! But sometimes those expectations creep in….)
I'm sure you get the picture. You have expectations too; perhaps not in the nature area, but other areas of life.
And expectations can flat out ruin our experiences.
Something very wrong there.
I once (and many times since have) read, "What is, is."
There's wisdom there.
The ability to take what is present and rejoice in it may be one of life's overriding virtues.
The apostle Paul once wrote that he had learned to be content, whatever the circumstances (Philippians 4). I look forward to growing fully into that statement.
Have a blessed day!
Al Schirmacher
If you've run from God
take heart
the disciples ran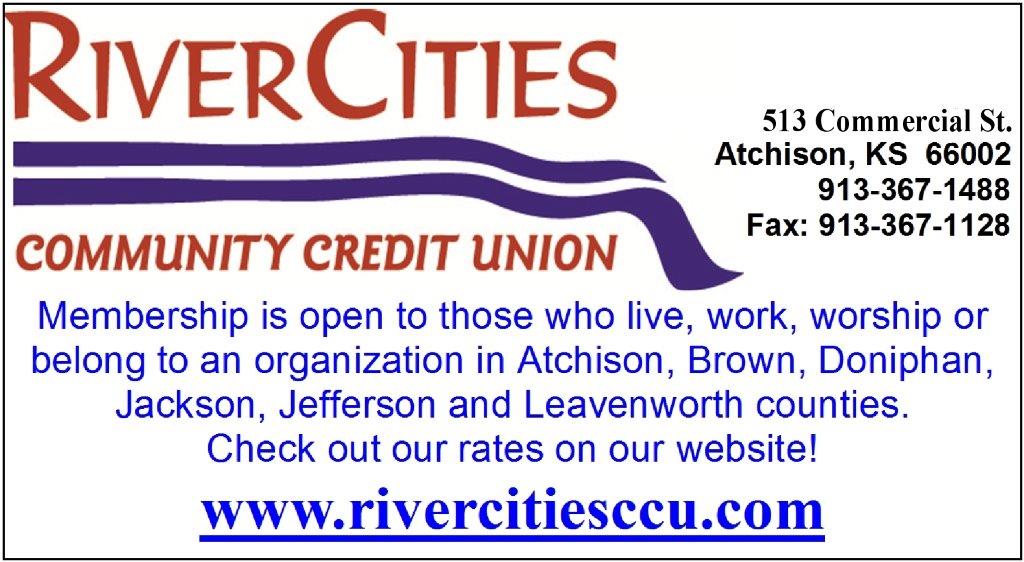 abandoning their Savior
scurrying for darkest holes
denying their faith
their experience
their commitment
yet Jesus took them back
restated mission
renewed relationship
restored hope
come back prodigal
come back to open arms
Al Schirmacher
"Once upon a time, as recently as the nineteenth century, pastors were revered and respected public figures with a certain degree of social status. Pastors were often the best-educated persons in small- and medium-sized towns, the village intellectuals. When we fast-forward one hundred years, we see how radically things have changed: the popular portrait of the pastor these days is often no more than a stereotypical caricature (e.g., the self-righteous and repressed prude, the self-inflated and well-dressed megalomaniac). Sadly there is more than an element of truth behind these cardboard cutouts...."
- Kevin VanHoozer and Owen Strachan, "The Pastor as Public Theologian"
Sigh. Perhaps both images are stereotypical. Most of us fit neither category, struggling somewhere in between. We are neither the shining intellectual nor the controlling, selfish tyrant.
We are human, with a bit of a sense of calling.
We have struggles and hurts - we wrestle with family issues and finances - we want to help but often struggle with inadequacies and insecurities - we doubt sometimes - we read the scriptures and realize how far we and our church fall short.
We are part of the team, alternating between and attempting to merge leadership and servanthood.
We are human, and need your prayers.
Al Schirmacher
Pour yourself into a black skin. Know the troubled past. Know your brothers' and sisters' struggles. Know your own negative encounters, feel again the rejections, the subtle prejudices, the ceilings on your opportunities. Know your internal conflict between holding back & letting loose. Know your own discriminatory thoughts and feelings.
Now pour yourself into a blue uniform. Know your family commitments. Know your public commitments. Know that you are the front line of peace-keeping, of justice, of mercy. Be aware that you are, right now, hyper-watched, hyper-videoed. Feel the pressure of making a mistake, any mistake. Wrestle with your own incipient prejudices, your own difficult cross-racial experiences.
Use your imagination (this is why God gave you one.)
Now maybe, just maybe, you can begin to evaluate, to speak a little. Lay rhetoric aside, allow preconceptions to flow away, think rationally rather than with prejudicial knee-jerk pre-programmed responses.
And breathe deeply. There's plenty of oxygen available.
Love your neighbor - no matter the color of skin or uniform - as yourself.
Al Schirmacher
Christian friend,
We complain about paying taxes.
Jesus didn't.
("Render unto Caesar the things that are Caesar's....)
We disobey laws we don't like.
Jesus didn't.
(""So you must be careful to do everything they tell you. But do not do what they do, for they do not practice what they preach.")
We avoid people who make us uncomfortable.
Jesus didn't.
(""That evening after sunset the people brought to Jesus all the sick and demon-possessed.")
We get bent out of shape when things don't go our way.
Jesus didn't.
(""I have told you these things, so that in me you may have peace. In this world you will have trouble. But take heart! I have overcome the world."")
We hang onto stuff even when we don't need it & others do.
("Freely you have received, freely give.")
Jesus didn't.
We avoid suffering like the plague.
Jesus didn't.
("'The Son of Man must be delivered over to the hands of sinners, be crucified and on the third day be raised again.' "")
Thank God He didn't.
We state we are Christians ("little Christs"); if so, let's follow Him indeed.
Al Schirmacher
LETTERS TO THE EDITOR
OPEN DOORS ~ John Schlageck, Kansas Farm Bureau
Without a doubt, livestock producers take care of their livestock. They continue to upgrade facilities, use the best animal feed and doctor their cattle, swine and sheep when the need arises.
Today, consumers are one, two, three and four generations removed from the farm and ranch where such animals are raised and cared for. If stockmen are able to continue to care for their animals and preserve their freedom to operate and maintain successful animal agriculture, they must understand how consumers think and feel. Get inside their heads, if you will.
Consumers consider farmers responsible for the humane treatment of farm animals. In recent consumer surveys, people rated animal well-being higher than the care and well-being of workers in the food system.
It is not science or ability that drives trust. Instead, it is whether consumers believe agriculture shares their ethics and values things like loving our families, caring for the environment or being a proud American.
We all know our industry is strong in science. Always has been.
Plenty of evidence demonstrates we're doing the right thing, but we rely too much on that language. We need to reengage the public on a value's basis.
Americans know very little about where their food comes from today. What they want is permission to believe that what we are doing is consistent with their values and ethics.
We applaud those industrious farmers and ranchers who invite non-farm people to their farms or share what's happening via social media. When people are able to put a face to an industry and ask any question they might have – doors, minds and hearts open.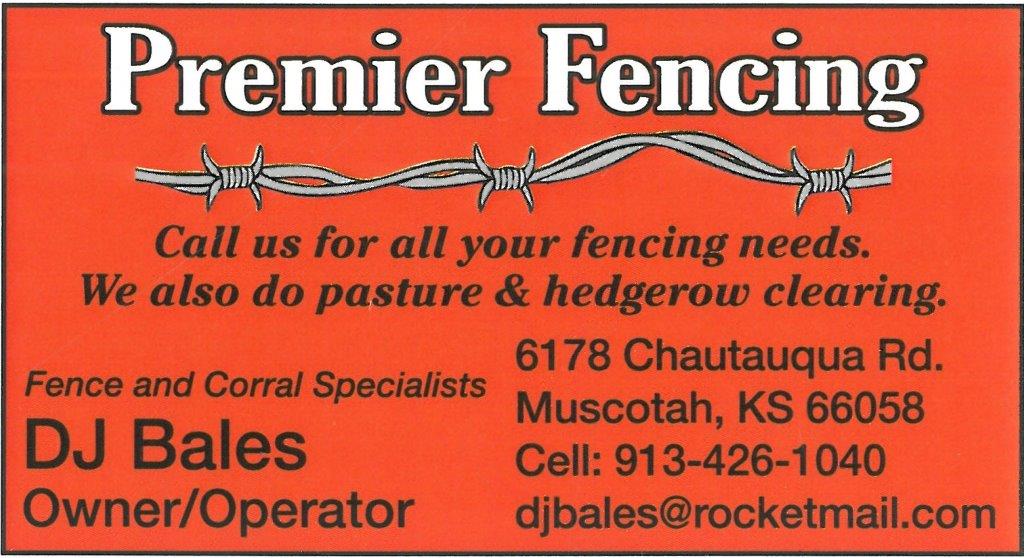 Too often we close the door and expect them to trust us. That is not today's reality.
Livestock production or animal agriculture in the most affluent country in the world is faced with special challenges and opportunities. Among those challenges is that Americans spend such a small percentage of their income on food that they can demand food where they want it, when they want it and in the proportion they want it.
Many food stores and food retailers have announced implementation of third-party verification measures to ensure the animals from which food products are derived were treated humanely. In the near future, customers will demand third-party verification and if it doesn't exist, the store providing the food is not going to be credible with the public.
Agriculture can win this battle for the hearts and minds of consumers. Farmers and ranchers must remember whom they are trying to influence. Customers and consumers need to hear from livestock producers.
It is not productive for the agriculture community to attack activist groups. Instead, agriculture must retake its rightful position as the people in charge of ensuring the humane treatment of animals.
Agriculture must inform people we share their concerns and we work hard every day to make sure our animals are treated fairly and humanely. Follow that by sharing with them how we meet our obligations to the humane treatment of the animals on our farms.
John Schlageck is a leading commentator on agriculture and rural Kansas. Born and raised on a diversified farm in northwestern Kansas, his writing reflects a lifetime of experience, knowledge and passion.
Fellow Kansans,
Coming as surprise to precisely no one, the Kansas media has largely failed to cover a new national report revealing the exceptional quality of Kansas roads. Why, you ask? Because it didn't fit into their preconceived, biased narrative. They would much rather perpetuate the lie that Governor Brownback has slashed funding for road construction and preservation, resulting in crumbling roads. As the media continue to fail in their duty to present the truth and tell both sides of every story, let me share the outstanding quality of Kansas roads.
This week, the Reason Foundation announced the Kansas highway system ranks third in the nation. Jumping from fifth place in the previous report, this increased ranking shows the high-quality roads in both urban and rural areas. The good news continues:
· Kansas beat ALL neighboring states.
· Kansas tied for first place in rural interstate pavement condition.
· Kansas tied for first place in rural arterial pavement condition.
· Kansas ranks third in urban interstate pavement condition.
With the 27th largest state highway system in America, Kansas continues to preserve and invest in high-performing roadways for all Kansans. The media's lack of coverage was both intentional and hypocritical. When they perceive a story to fit with their political narrative, ink is spilt; when data demonstrate the fact that Kansas highways continue to excel, they broadcast a deliberate choice not to cover the story.
This outstanding national ranking comes on the heels of an announcement earlier this month that Kansas roads far surpass quality performance targets. The goal for interstate miles earning the rank of "good", set in accordance with federal guidelines, is 85 percent. Our roads topped 96.7 percent. Similarly, the goal for non-interstate miles is 80 percent, with Kansas mileage outracing that mark at 91.7 percent. This is the fifth consecutive fiscal year that Kansas roads have exceeded performance targets under the Brownback administration. Predictably, media coverage was slanted and mocking.
You are equipped with the truth. Despite intentional efforts to thwart reality, Kansas roads continue to be amongst the best in America. Thanks, as always, for remaining informed and engaged.
Melika Willoughby, Deputy Communications Director Office of Governor Sam Brownback
GOVERNMENTAL NEWS
Taiwan Agricultural Youth Exchange Program Accepting Applications
MANHATTAN, Kan. — The 2016 Taiwan Agricultural Youth Exchange Program is currently accepting applications from high school seniors or college freshmen who are passionate about agriculture and are interested in representing Kansas in a week-long exchange program in December 2016.
Each year the National Taichung Agricultural Senior High School in central Taiwan hosts students from the Midwest for this program. Selected students will tour agricultural facilities and businesses in Taiwan, and will learn about Taiwanese agriculture. This program will take place Dec. 5-10, 2016.
Exports play an important role in Kansas agriculture. According to Euromonitor, Kansas exported nearly $98 million in agricultural goods to Taiwan in 2015, including beef, oil seeds, live animals, cereal grains, wheat flour and vegetables. Globally, exports of agricultural products contributed just over $3.3 billion to the Kansas economy in 2015.
"The Taiwan Agricultural Youth Exchange Program is a tremendous opportunity for students who are passionate about agriculture," said Suzanne Ryan-Numrich, international trade director for the Kansas Department of Agriculture. "Students are able to return from Taiwan with a broader understanding of international agriculture and the role that exports play in their local communities."
Three students will be selected to represent Kansas. In order to be eligible to apply, students must be the following requirements:
· Be a high school senior or college freshman;
· Be at least 18 years of age by the beginning of the trip;
· Have a strong Kansas agricultural background;
· Have a valid U.S. passport by time of exchange program selection; and
· Be able and willing to pay for airfare costs (approximately $1,400).
Applications must be submitted by October 14 for the student to be considered. Students interested in applying can find more information at agriculture.ks.gov/AgEd. The Taiwan Agricultural Youth Exchange Program is sponsored by the Kansas Department of Agriculture, the Kansas FFA Association and Kansas 4-H.
For more information, contact Robin Blume, KDA education and events coordinator, at Robin.Blume@ks.gov or 785-564-6756.
Hutchinson man sentenced to life in prison for Jessica's Law crimes
LYONS – (September 22, 2016) – A Hutchinson man was sentenced yesterday to life in prison without the possibility of parole for 25 years for sex crimes against children, Kansas Attorney General Derek Schmidt said.
Jeffrey Dean Crenshaw, 43, was found guilty in July by a Rice County jury of five counts of aggravated indecent liberties with a child, one count of attempted aggravated criminal sodomy and one count of criminal sodomy of a person under 14 years of age. The charges fall under Jessica's Law because the victim was under 14 years of age. Judge Steven Johnson sentenced Crenshaw to life in prison to be served in the Kansas Department of Corrections.
The crimes were committed between February 2010 and February 2012. The charges stemmed from an investigation by the Lyons Police Department. Assistant Attorney General Adam Zentner of Schmidt's office prosecuted the case.
Kansas joins lawsuit challenging new federal DOL overtime rule
TOPEKA – (September 20, 2016) – Kansas has filed a federal lawsuit challenging the new federal overtime rule, Attorney General Derek Schmidt said today.
In May, in response to an Order from President Obama, the U.S. Department of Labor issued a new overtime rule that revises the Fair Labor Standards Act's overtime exemption for executive, administrative, and professional employees—the so-called "white collar" exemption. The new overtime rule doubles the salary-level threshold for executive, administrative, and professional employees to be exempt from overtime. After December 1, 2016, all employees – including state and local government employees - are entitled to overtime if they earn less than $47,476 annually regardless of whether they perform executive, administrative, or professional duties. Additionally, the new rule contains a ratcheting mechanism to automatically increase the salary-level every three years without going through the standard rule-making process required by federal law.
"The cascade of unauthorized rules and regulations continuing to pour out of Washington in the final months of this presidential administration is truly breathtaking," Schmidt said. "The federal strategy appears to be throwing many new regulations at the wall and see what sticks. In this case, the unauthorized federal mandate affects not only private businesses but state taxpayers, who will bear the added cost imposed on state government. Our legal objection is that any power to impose this mandate on states rests with Congress, which has not delegated that power to the bureaucrats at the U.S. Department of Labor."
Schmidt noted that the new overtime rule will affect about 550 exempt Executive and Judicial Branch employees, roughly 20 percent of all exempt state employees. The Department of Labor estimates that approximately 40,000 private employees in Kansas will also be affected by the new overtime rule. The complaint filed today urges the court to prevent the implementation of the new rule before it takes effect, which is scheduled for December 1, 2016.
In addition to Kansas, other states joining this filing include: Alabama, Arizona, Arkansas, Georgia, Indiana, Iowa, Kentucky, Louisiana, Maine, Michigan, Mississippi, Nebraska, Nevada, New Mexico, Ohio, Oklahoma, South Carolina, Texas, Utah and Wisconsin.
The case is State of Nevada, et al. v. United States Department of Labor, et al., in the United States District Court for the Eastern District of Texas, Case No. 1:16-cv-00407.
A copy of the complaint can be found here: http://bit.ly/2cWO1C3 .
Pratt man found guilty of attempted murder of a law enforcement officer
PRATT – (September 20, 2016) – A Pratt man was convicted yesterday of attempted murder in the second degree of a law enforcement officer, Kansas Attorney General Derek Schmidt said.
Bradley Grant Verstraete, 46, was found guilty yesterday by a Pratt County jury of attempted murder in the second degree of Pratt Police Officer Kenneth Wright. Verstraete also was found guilty of aggravated assault of a law enforcement officer concerning Pratt Police Sergeant James Ferbert. Judge Francis E. Meisenheimer presided over the trial. Sentencing is scheduled for November 14 in Pratt County District Court.
The crimes were committed in January 2015. The charges stemmed from an investigation by the Kansas Bureau of Investigation. Deputy Attorney General Victor Braden and Assistant Attorney General Steve Wilhoft from Schmidt's office prosecuted the case.
Jenkins Responds To Report Of State Department Surveying Fort Leavenworth As Potential GTMO Relocation Site
WASHINGTON, DC – On Tuesday, following a request by Kansas Attorney General Derek Schmidt, the Department of Defense provided a single document concerning administration expenditures to explore potential relocation sites for the prisoners currently housed at the Guantanamo Bay prison. The document showed that President Obama's State Department spent funds looking at Fort Leavenworth and other locations to which to transfer the prisoners. Following this revelation, Congresswoman Lynn Jenkins (KS-02) released the following statement:
"Using Defense dollars to survey Fort Leavenworth as a potential site for the terrorists housed at Guantanamo Bay is one more example of President Obama ignoring public opinion to push a proposal that would endanger American national security and is actively opposed by the American people. Since I came to Congress, I have led the fight to pass legislation which has banned the use of funds to close Guantanamo Bay – a law that the President's own Attorney General admits strictly prohibits any government spending for that purpose. That law has passed every year that the President has been in office. Now, nearly eight years later, the President has evidently chosen to waste more taxpayer money on a proposal he knows would be illegal to enact. Unfortunately, this is just one more example of the President putting his legacy above the interests and safety of Americans."
JENKINS WEEKLY UPDATE:
National Security Must Be A Priority, Not A Catchphrase:
Too often, national security is just something thrown around as a catchphrase, and it's significance is ignored. Yet, at a time when America is facing growing threats at home and abroad, we cannot afford for that to be the case. House Republicans are putting together a better way to protect America's national security. This year, we have already passed important legislation, including a bill that would prohibit transferring prisoners housed at Guantanamo Bay abroad and legislation that would ban the administration from ever providing a ransom payment to Iran again. There is a better way to protect American lives - and we will keep fighting to make that happen.
I spoke at the weekly Republican Leadership Press Conference about some of what we are doing to enhance the safety of Americans. Click here to watch my remarks.
My Bill To Protect Rural Hospitals Passed The House:
The House of Representatives voted this week in favor of my legislation to protect rural hospitals by an overwhelming 420 votes to none opposed. My bill, H.R. 5613, the Continuing Access To Hospitals Act,would delay a regulation from the Center for Medicare & Medicaid Services that requires physicians to be present for straightforward outpatient procedures. However, many rural hospitals do not have the resources to deal with this unnecessary rule, which would impact their ability to offer crucial care services. My legislation would prevent this inflexible mandate from coming into effect and enable small community Critical Access Hospitals nationwide to continue providing vital care to rural communities.
The President Refuses To Abandon Trying To Close Guantanamo Bay:
This week, following a request by Kansas Attorney General Derek Schmidt, the Department of Defense provided information showing they had spent funds surveying potential relocation sites, including Fort Leavenworth, for the terrorists housed at Guantanamo Bay if the prison was shut down.
Using Defense dollars to survey Fort Leavenworth is one more example of President Obama ignoring public opinion to push a proposal that would endanger American national security and is actively opposed by the American people. Since I came to Congress, I have led the fight to pass legislation which has banned the use of funds to close Guantanamo Bay – a law that the President's own Attorney General admits strictly prohibits any government spending for that purpose. Now, nearly eight years later, the President has evidently chosen to waste more taxpayer money on a proposal he knows would be illegal to enact. Unfortunately, this is just one more example of the President putting his legacy above the interests and safety of Americans.
Strengthening Our Mental Health System:
On Wednesday, the House Energy & Commerce Committee unanimously passed H.R. 1877, the Mental Health First Aid Act, a bipartisan bill I authored with Congresswoman Doris Matsui. Too many families in America know someone dealing with a mental health issue. The consequences can be devastating for the person and their family – and it's a result that is unnecessary. We need to create a better support network for folks so that people around them understand how to recognize and help in their time of need. Mental Health First Aid training is a proven, effective way to do just that. By training community leaders – veterans, firefighters, teachers and others – we can actively work towards a stronger American mental health system. One that is proactive, not reactive, and capable of helping the millions of Americans who deal with mental illness every day.
No More Ransom Payments To Iran:
In August, President Obama's administration paid a $1.7 billion ransom to Iran in exchange for the return of American prisoners. This move set a dangerous precedent and underscored the mistakes the Administration has made in trusting Iran. That's why this week, the House passed two pieces of legislation that would ban any future ransom payments to Iran, the world's leading state-sponsor of terrorism, and also compel the State Department to provide Congress with a detailed report on how the assets of the Iran's top leaders were required. These bills are important steps to deal with the growing and worrying threat posed by Iran.
Meeting with Chancellor Bernadette Gray-Little:
On Thursday, I had the pleasure of meeting with University of Kansas Chancellor Bernadette Gray-Little to discuss some of KU's goals over the upcoming year. Chancellor Gray-Little also just announced that she will stepping down from her post next summer – thank you to Bernadette for your steady leadership, best of luck for your final year and the next chapter to come!
Chatting with the Kansas Auto Dealers:
It was great to meet with folks from the Kansas Auto Dealers Association this week! I appreciated them taking the time to stop by and share their insights about the industry, as well as information about their priorities and what challenges they are currently facing.
MISCELLANEOUS PRESS RELEASES
Kansas Soybean Commission requests proposals; FY '18 funding decisions to be made in December
The Kansas Soybean Commission (KSC) is requesting research and education proposals for fiscal year 2018. Proposals are due Oct. 14, and an individual may be listed as the principal investigator or educator on only one. The commissioners will review ideas for breeding, production and environmental programs; livestock- and human-nutrition or food-safety studies; commercially significant, value-added projects that will use large quantities of soybeans; and domestic or international marketing and transportation programs.
More information about KSC's priorities, complete instructions and application forms are available at http://KansasSoybeans.org/forms on the web or by calling the Kansas Soybean office at 877-KS-SOYBEAN (877-577-6923). Proposers who gain preliminary approval from the commissioners will make formal presentations Dec. 1-3 in Topeka or via teleconferencing.

The three-day funding meeting will begin at 8 a.m. each day. The commissioners also will discuss current projects, market-development activities, educational programs and administrative items. To obtain a complete agenda or to suggest additional topics for deliberation, contact KSC Administrator Kenlon Johannes at johannes@kansassoybeans.org or at the office.
The Kansas Soybean Commission, established in 1977 and headquartered in Topeka, includes nine volunteer farmer-commissioners who are elected by their peers. They oversee investments of the legislated "soybean checkoff" assessment in research, consumer information, market development, industry relations and farmer outreach to improve the profit opportunities for all Kansas soybean farmers.
Fort Hays State alum from Japan returns for campus visit ~ Randy Gonzales, University Relations and Marketing
HAYS, Kan. – Fort Hays State University offered Ayano Takeuchi what she was looking for more than a decade ago. Takeuchi was back on campus recently, making a stop in Hays while she is figuring out what she is looking for now.
Takeuchi, who graduated from Fort Hays State in 2006 with a bachelor's degree in agriculture animal science, took a job with Japan Livestock Trading Corp., an importer which is the exclusive Japanese agent of ABS Global, Inc. Takeuchi recently left ABS Global, a world-leading provider of bovine genetics, reproduction services and technologies, after nearly 10 years.
"I wanted to have time for myself," Takeuchi said. "I traveled around Japan every week."
Takeuchi, 34, is not sure what is in store next career-wise, but for now she and her younger brother, Eisaku, just finished spending 13 days traveling around the United States to see friends and visit tourist attractions. Hays was first on the list. After visiting the U.S., Takeuchi is looking at traveling to see friends in New Zealand.
"I want to go around the world," she said. "I have some friends who are global."
While going to school in Japan, Takeuchi was looking for a college in the United States. FHSU became her destination of choice after she saw a picture of the school in a book.
"I went to school in Japan; that school had many sister schools in the U.S. Fort Hays State was one of those schools," she said. "I knew this school had animal science, and I chose this school."
Takeuchi said attending college at Fort Hays State helped in her career after graduation. She improved her English while studying at FHSU. At ABS, she spoke English and translated into Japanese for farmers she worked with in her homeland.
"I got a chance to speak English in Japan related to cows," Takeuchi said. "I studied animal science, so I know many terminologies related to dairy and livestock. I can translate English to Japanese, and back and forth."
Takeuchi said going to school at Fort Hays State was different from Japan.
"The atmosphere in the classroom is very different from Japan," she said. "Classes are small. In Japan, most of the classes are bigger than here."
So was the fashion. That took a little getting used to, Takeuchi said.
"Classmates are very different, the style," she said. "The fashion is very different. Here, the classmates wear cowboy hats. No Japanese wear cowboy hats in the classroom -- or big belt buckles."
Dr. Brittany Howell, associate professor of agriculture, had Takeuchi in several of her classes. Once Howell found out Takeuchi's father had a herd of 750 dairy cows, she had her student give a presentation.
"In Japan, they don't have presentations like seminars, just a little bit," Takeuchi said. "Here, we got a chance to speak many times."
Takeuchi said she was "very nervous" before the presentation in Howell's class.
"I rehearsed many times," she said.
Howell remembered Takeuchi as a student.
"Very enjoyable," Howell said. "She was very interested. She was very polite. She very much wanted to learn."
Takeuchi liked the small-town atmosphere of Hays, and she has recommended FHSU to other Japanese students.
"Hays is very quiet. We can concentrate on studying," Takeuchi said. "It's a good atmosphere and environment to study."
After a few days in Hays to visit friends and former teachers, Takeuchi and her brother traveled to Dallas to see a friend, then were off to New Mexico, first to see White Sands National Monument then visit Santa Fe. From there, the siblings went to see the Grand Canyon. After a quick trip to Las Vegas, they headed back home to Japan.
Takeuchi might have returned home, half a world away, but she will have lasting memories of her time at Fort Hays State and Hays, America. She will remember the friends she made. She will remember going to Taco Shop as one of the first things she did in town. She will remember trying German food at Oktoberfest. She will remember developing a taste for Burger King hamburgers. She will remember it all.
WILDLIFE AND PARKS REPORTS
Find Yourself On a Fall Turkey Hunt
PRATT – Spring turkey season in Kansas is hugely popular given the seasonably comfortable temperatures and flurry of breeding activity taking place, but the little known secret that fall turkey hunters already know is that the action doesn't stop come the end of the year.
The 2016 fall turkey hunting season, open Oct. 1 - Nov. 29 and Dec. 12 - Jan. 31, 2017, is the perfect opportunity to put a memorable holiday bird on the table at a fraction of the hunting pressure sometimes experienced earlier in the year.
Kansas is divided into six turkey hunting units, and all but one (Unit 4) are open to fall turkey hunting. Hunters who purchase a fall turkey permit, valid in units 1, 2, 3, 5, and 6, may also purchase up to three additional turkey game tags valid in Unit 2. Fall turkey permits and game tags are valid for both male and female turkeys.
All hunters must have a turkey permit and a valid hunting license to hunt turkeys in Kansas. Residents 15 and younger or 75 and older, and hunters hunting on land they own, are exempt from hunting license requirements.
Resident permits are $27.50 for hunters 16 and older and $7.50 for hunters 15 and younger. Resident turkey game tags are $17.50. Nonresident turkey permits are $52.50 and nonresident turkey game tags are $32.50.
For information on turkey hunting regulations, legal equipment, unit maps and public hunting areas, pick up a copy of the 2016 Kansas Hunting and Furharvesting Regulations Summary and 2016 Kansas Hunting Atlas, or visit ksoutdoors.com.
Fall turkey permits and game tags are available wherever licenses are sold and at ksoutdoors.com.
Have An Adventure On Us October 1
TOPEKA – The Kansas Department of Wildlife, Parks and Tourism, and Blue Cross and Blue Shield of Kansas, are partnering to pick up your Kansas State Park entrance tab in celebration of Healthy Trails Adventure Day. On October 1, enjoy free admission to any of Kansas' 26 state parks where you can unwind from the work week and make some new family memories.
Parkgoers can freely explore Kansas state parks by foot, bike, horse, or even canoe or kayak. Visit ksoutdoors.com prior to your trip to see what each state park can offer you.
When you're ready to put up your feet, consider doing it fireside at a Kansas state park campsite or cabin, and skewer a marshmallow or two while you're at it. For information on camping availability, amenities, and pricing, or to reserve a campsite or cabin, visit reserveamerica.com.
For more information about Healthy Trails Adventure Day, including how to find a state park near you and how to share your experiences, visit bcbsks.com/HealthyAdventure.
Trail Run at Wilson's Switchgrass Trail Oct. 2
SYLVAN GROVE – Slide on some shorts, lace up your shoes, and throw on a hat because you're invited to the "Wild Within You" trail run Oct. 2 at Wilson State Park. Held on Wilson's famous Switchgrass Trail, runners of all skill levels can participate in either a 5k, 30k, or 50k race (with a team relay option). Day-of registration will open at 8 a.m., followed by a brief racer meeting at 8:45 a.m. The race starts at 9 a.m.
Runners will be met by aid stations along the trail offering water and assorted energy-packed snacks. Restrooms are available at the trailhead.
After the event, preregistered runners can enjoy some free race goodies, as well as enter in several drawings for prizes.
Register online at www.active.com (enter Hell Creek on Heels in the Search box), in person at the Hays Recreation Commission, 1105 Canterbury Dr, Hays, or by mailing an entry form to Wild Within You, 101 W. 3rd, Liebenthal, KS 67553. Cash or check payments are accepted and race fees are non-refundable.
Entry forms and additional information, including 50k team relay rules, is available at www.wildwithinyou.com/HellCreekOnHeels.html.
HISTORY IS FUN by Robert D. Caplinger
Old news from the 1944 Issues of Effingham New Leaf
NEWS ITEMS OF MEN IN THE SERVICE
"Pvt. Glenn Higley has been transferred to Kingman, Ariz., where he will enter a gunnery school."
"Sgt. Billy Coder is now stationed at Camp Haan."
"Cpl. Bud McClanahan is now in England and is a member of the maintenance crew of the army air forces."
"Pvt. Don Battin is in India and when he wrote had not received word of the death of his mother."
"Dick Hargrove is spending a furlough with his parents Mr. and Mrs. Rob't Hargrove."
"Albert McDaniel, who is stationed on the Admiralty Islands went through a tough battle in March, came out alive and saw many good Japs, the dead ones."
"Wm Zishka has arrived safely in England."
"Butch Olson and Jack Kraettli are only two miles apart on Guadalcanal and they often visit each other."
"Capt. Donald Kubley, after months of hazardous dive bombing and strafing missions, has arrived in Alhambra, Calif.; for a 20 day furlough with his parents. His mother will be remembered here as Edna Stoner, a cousin of Mrs. Oral Carson. Capt. Kubley had completed 80 missions and awarded the Air Medal with seven Oak Leaf clusters."
HISTORY FROM OBITUARY C. N. SNYDER. "Charles Nelson Snyder, son of Henry C. and Caroline Snyder, was born May 22, 1862, at Winfield, Ohio. He came to Kansas with his parents in 1866, coming to Atchison, and has been a resident of Atchison county ever since. He has lived in or near Effingham since 1871. Mr. Snyder passed away at his home in Effingham on May 9, 1944, lacking a few days of being 82.
"Mr. Snyder was one of 11 children. Three brothers, James, George and Walter and one sister, Mrs. Jessie Noffsinger preceded him in death.
"Surviving brothers and sisters are Mrs. Mary Hines, Romeo, Mich.; Harry of Delta, Co.; Frank of Santa Barbara, Calif.; Mrs. Gertrude Robertson, Oklahoma City, Ok.; Joseph and Mrs. Charles Azlein, Effingham.
"He was married on August 20, 1885 to Ida E. Reichman. Eleven children were born to this union. Two, Laura and Samuel, preceded him in death.
"Mr. and Mrs. Snyder were schoolmates in the Pleasant Vale district and childhood sweethearts. They were a devoted couple.
"While a resident of Pleasant Vale district, Mr. Snyder served 31 years as clerk of the school board. He was secretary of the Effingham Cemetery for many years.
"Mr. Snyder was a lover of music and played old time numbers on his violin."
"The couple celebrated their Golden Wedding in 1935.
"Surviving are his wife and 9 children, Mrs. Edith G. Wait, Centralia; Roy, Miles City, Mont.; Lee and Charles of Atchison; Charles at present is in the "Seabees; Carl, San Francisco, Calif.; Irl, Formosa; Henry, Tulsa, Ok.; Ralph and Mrs. Ida Allison, Effingham.
"A niece, Mrs. Jetta Morgan, left motherless at two weeks old, spent the first six years of her life in the family and he always thought of her as one of his own."
HISTORY FROM THE OBITUARY OF JOHN BRUN. "John Brun passed away at his home in Muscotah, Saturday, May 6, 1944, at the age of 75.
"A son of Christian and Dorothea Brun. Mr. Brun was born in Germany and came to America with his parents when 18 months old. The family located near Princeton, Ill. His father became a citizen of this country soon after his arrival.
"John Brun was 12 when the family moved to Kansas, locating on a farm 3 1/2 miles east of Muscotah and lived there until his marriage to Emily Trumbul on April 27, 1891. The couple lived on several different farms until 1900, when they moved to the farm one mile east of Muscotah where they lived until Nov. 11, 1938, when their home was destroyed by fire. Mr. and Mrs. Brun moved to their present home which they purchased in Feb. 1939.
"Mr. and Mrs. Brun were the parents of seven children, Franklin, who gave his life in the service of his country in the first World War and whose remains were returned to Muscotah and interred with military honors in a beautiful setting as the sun went down.
"Kilby, also a World War veteran, met a tragic death Feb. 7, 1942, when his home was burned in Muscotah.
"Harry died at the age of 7, and twin sons died in infancy.
"Mrs. Brun, whose step-father, Dr. Martin, was Effingham's first doctor, later a druggist and doctor in Horton, survives her husband as do a son William of Paulo, Colo., and a daughter, Mrs. W. O. Hunsaker, Denver, Colo."
FAMILIES OF THE MOST ACCHS GRADUATES. "When Hugh Foster get his diploma at ACCHS he will be the eighth and last of Mr. and Mrs. J. R. Foster's children to be graduated. Only one other family beats that record. Nine of the Madden brothers and sisters are graduates of the local high school."
HISTORY FROM THE OBITUARY OF FRED SCHURMAN. "Frederick Robert Schurman died at his home in Horton May 13, 1944 at the age of 73. He was the son of the late Mr. and Mrs. Caleb Schurman, a beloved Effingham couple.
"Born at St. Elinorf, Prince Edward Island, July 6, 1870, he moved to the country with his parents, when he was five years old and lived in Atchison county the remainder of his life, except for the last two years. He farmed near Effingham until 1942, when ill health forced him to retire and move to Horton where he operated a filling station for a few months but ill health would not even permit his doing this.
"April 26, 1896, Mr. Schurman married Miss Fannie Bohannon, one of Atchison County's finest young women and a daughter of the late Tom Bohannon, a prominent farmer and banker in Effingham.
"Mr. and Mrs. Schurman began housekeeping immediately on a farm 5 1/2 miles northeast of Effingham. They lived there for two years and then bought a nice farm three miles north of Effingham, where they lived until 10 years ago when he rented a farm near Horton. Two years ago they purchased a home in Horton.
"Three sons were born to Mr. and Mrs. Schurman. They are Wm. and Robert Schurman of Effingham and Thomas Schurman of Detroit, Mich. His wife survives as do seven grandchildren, a sister, Mrs. Etta O'Connen, Denver, Colo.; and a brother Arthur Schurman of Effingham. A brother Percy Schurman passed away about 45 years ago."
SILVER STAR AWARDED TO PFC. WILSON HAWK. "Pfc. Wilson S. Hawk of Effingham has been awarded the Silver Star for gallantry in action.
"Pfc. Hawk "went forward through enemy fire to within 25 yards of a hostile position to administer first aid to a wounded member of an ambushed patrol and then carried him to safety." Hawk has been assigned as an aid man to numerous other patrols during the several months he has been in action on Bougainville, all of which have penetrated deep into Jap territory, although the rescue for which he has been awarded the Silver Star was performed 250 yards from the American defense lines.
"During his 13 months in the South Pacific, Hawk has been in New Caledonia, the Fiji Islands and Bougainville. Before his induction on October 29, 1942, he was engaged in livestock breeding and auctioneering. The only livestock Hawk has seen on Bougainville are a few wild boar which, he attests, are not in the same class with the Kansas product."
CLASSIFIED ADS
DO YOU WANT YOUR ISSUE OF THE NEWSLEAF MAILED TO YOUR HOME OR BUSINESS? SUBSCRIPTIONS ARE NOW AVAILABLE AT THE RATE OF $42.00 FOR 1 YEAR. To subscribe send your check to: The Newsleaf; PO Box 209; Effingham, Ks.
The Effingham Post Office is seeking bids for snow removal this winter. Bids should include snow removal from the parking area in front of the Post Office, the sidewalks in front of the Post Office and the driveway behind the Post Office. Please submit bids to: Effingham Post Office, 407 Main St., Effingham KS 66023 by October 1, 2016. Vendors should be able to take a credit card via Square or Pay Pal. For additional information: call 913-833-5825.
Help Wanted: Custom Applicator position is available in the Agronomy Department of Jackson Farmers, Inc. in Holton. The applicant must be reliable and willing to work overtime plus have, or be able to obtain, a CDL and pass a drug screening. Benefits include health, dental, life and retirement. Please email your interest to the Agronomy Manager Dennis Holliday at dholliday@jacksonfarmers.com or call at 785-364-2671 for more information.
Help Wanted: Full time Feed/Fertilizer Delivery Driver for Jackson Farmers in Holton. The applicant must be reliable and willing to work overtime plus have, or be able to obtain, a CDL and pass a drug screening. Benefits include health, dental, life and retirement. Please email your interest to the Agronomy Manager Dennis Holliday at dholliday@jacksonfarmers.com or call 785-364-2671 for more information.
FOR RENT-two bedroom home-411 John St.; Effingham, KS Call 913-886-3671
all Effingham area boys grades 1-5 are invited to JOin Cub scout pack 1!
All boys and their parents are welcome to begin their scouting adventure at our joining night on:
thursday, September 29 at 6:30 p.m. at effingham union church (515 Seabury street)
The cost to join for 1 year is $24.
Boys Life magazine (optional) is an additional $12.
FOR MORE INFORMATION CONTACT:
Union Church Pack Committee Liason Steve Caplinger- (913) 833-4180- email cap@caplingers.com
OR
District Rep Erik McGuire- (816) 233-1351- email erik.mcguire@scouting.org
New Scouts Can Participate In: Spooktacular Saturday at Camp Geiger on 10/15 from 1 to 9 p.m.- Wear your Halloween Costume and Shoot BBs, Archery, Roast Hot Dogs, Tour Haunted House, and More
"GUESS WHO"
Can you identify the place, persons or year in this photo? Last issue showed Joan Taliaferro in a car full of friends.
LAST WEEK
Problems with this web site contact cap@thenewsleaf.com Last updated 9-27-2016
<![if !vml]>
<![endif]>