You are our Visitor
The July 18, 2017 Edition
of
The Newsleaf
Vol. 14 Issue 29
BETWEEN THE ISSUES
Mrs. Karla Jean Alberts, age 53 years, of Centertown, Missouri passed away Monday, July 17, 2017 at home surrounded by her family after a courageous battle with kidney cancer.

Karla was born on February 25, 1964 in Jefferson City, Missouri a daughter of Calvin and Darlene (Goff) Gerlach. She was married on May 12, 1984 in Jefferson City, Missouri to Dan Alberts.

Karla was a 1982 graduate of Jefferson City High School and went on to graduate as a Cosmetologist from Redel Institute of Beauty in 1983. Along with other continuing education classes, she was a certified "Look Good, Feel Better" trained volunteer who helped teach women with cancer how to cope with skin changes and hair loss.

A lifelong resident of the Cole County area, Karla was a cosmetologist for over 30 years until ill health forced her retirement in 2016. She most recently was employed with Hair Expressions for over 20 years but had worked at other salons in our area including, Hair Affair, the first salon where Karla worked, and also Heads Up, where Karla and Dan were co-owners. Her regular clients were true friends and Karla enjoyed visiting with them and catching up at each appointment.

Most importantly, Karla cherished time with her family. She loved cooking, being outdoors, especially all the annual camping trips with Dan and Kale along with numerous friends and family members. Spring and summer found Karla active in her yard and flower gardens. Karla was an animal lover who was devoted to her pets throughout the years. She enjoyed her daily walks with her beloved dogs.

Survivors include: her husband, Dan Alberts; one son, Kale Alberts of the home; her father and step-mother; Calvin Gerlach (wife Charlotte) of California, Missouri; her father and mother-in-law, Bill and Sue Alberts of Effingham, Kansas; and two sisters, Darla Gerlach of Anchorage, Alaska and Marla Murphy (husband Don) of Cabool, Missouri.

She was preceded in death by her daughter, Kaliene Alberts in 1993; her mother, Darlene Goff Gerlach; her maternal grandparents, Dorothy and Robert Goff; her paternal grandparents, Mabel and Arthur Gerlach; and one brother, Mark Gerlach, Sr.

Visitation will be held from 5:00 until 7:00 p.m. Thursday, July 20, 2017 at Freeman Mortuary with a Celebration of Karla's Life following at 7:00 p.m. in the Freeman Chapel.

In lieu of flowers, memorial contributions are suggested to the Kale Alberts Educational Fund.
UPDATE: Tolli Courtney Funeral
Please join the family to share stories, memories, laughter, and each other's company at a CELEBRATION OF LIFE OPEN HOUSE: Saturday, July 22 from 2:30-5:00, Oak Room at the Community Center, Leawood City Hall, 4800 Town Center Drive, Leawood, KS 66211
FRONT PAGE
Don't ever take a fence down until you know why it was put up.
PLANE CRASH SUNDAY MORNING
The Atchison County Sheriff reported a plane crash that occurred Sunday morning at 10:15AM was the same P-51 Mustang that appeared at the Amelia Earhart Festival the day prior. It was piloted by Vlado Lenoch from Bluff Ridge, IL. He perished in the crash along with his passenger, Bethany Root of Atchison. Bethany had served as the general manager of the Amelia Earhart Airport.
The accident occurred approximately fifteen minutes into the flight. The location of the crash was near the intersection of Ness and 238th Rd. Of course, the accident will be under investigation by the FAA to determine the cause of the crash.
Photo by At. Co Sheriff Dept.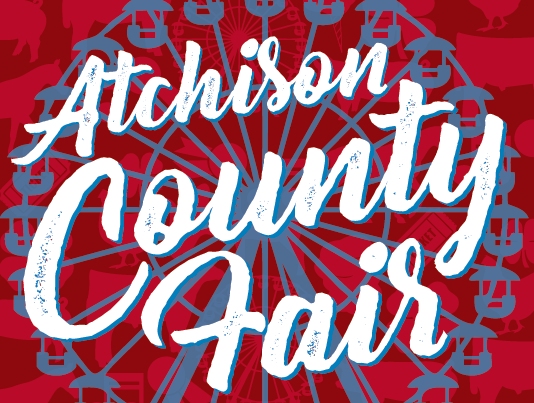 FAIR TIME APPROACHING
It's time to get your entries ready for the judging events. The 2017 Fairbook has been published and copies distributed around to local 4-H Clubs. If you can't get your hands on a paper version of the book, you could download one from the link set up by the Atchison Co. Fair Board. The link is: https://drive.google.com/file/d/0B3HiLQ1_vxoDUUlWNFhOUWRhTVE/view or you can go to their Facebook page "Atchison County Fair" and find the link there.
Make sure and check the schedule of events. Many changes have been made to the schedule from prior years. Make sure you don't miss your favorite activities.
ALL AROUND US
BREAKFAST AT TOWN & COUNTRY CENTER
The breakfasts at the Senior Center are continuing this week. Normal routine is Monday-biscuits and gravy, Wednesday-breakfast sandwiches and Friday-pancakes and sausage.
90 Years to be Celebrated
A reception for Eileen Wohletz's 90th birthday is going to be held August 5 at the St. Ann's Church Hall at 2-5 PM. Refreshments will be served. Come and celebrate this important milestone with Eileen and family.
SONS OF THE AMERICAN LEGION FUNDRAISER
Supporting the Atchison County Veterans, the Sons of the American Legion is holding a fundraiser Aug 19th. They will be serving a BBQ dinner from 5:00 p.m. to 8:30 p.m. at the American Legion Lounge, 1617 South Street, Atchison. There will be a raffle for two tickets and 1 parking pass for the KC Chiefs VS Philadelphia Eagles September 17th. The tickets cost $5.00 or 3 for $10.00. The drawing will be August 19th at 8:00 p.m. at the American Legion Lounge during the BBQ dinner.
You can buy tickets at the American Legion Lounge from one of the members of the Sons of the American Legion, or call David Johnson at 913-370-0159.
Summer Storytime Cat & Dog Tales Tuesday July 18 and Big Ending Party Tuesday July 25th
All in Atchison County's Museum
Summer Storytime in the Museum is winding down to the last two weeks of summer fun with Cat & Dog Tales this week and the big ending party next week.
Storytime begins at 10 am on Tuesday July 18th with stories about Cats and Dogs as a Summer of "Totally Fun Tales of Things You'll See in the Farmyard" with Miss Cindy continues in Atchison County's Museum, 200 S. 10th Street in the historic Santa Fe Depot.
After covering Pigs, Cows, Horses and more it is Cat and Dog wagging tails week as tales of our family pets and working animals take center stage. There will be stories, games, art and snacks and beverages for kids and parents all in the air conditioned comfort of the museum this hottest week of the year - so far.
Dates and Times for Summer Storytime with Miss Cindy
Tuesday July 18-10am Cat & Dog Tales
Tuesday July 25-10am Totally Fun Ending Party
All Storytime in the Museum programs and Free and Open to the Public with all ages welcome. Atchison County's Museum is located at 200 S. 10th Street, Atchison, KS. For more information or additional details visit the Atchison County Historical Society website www.AtchisonHistory.org, Facebook page www.Facebook.com/AtchisonHistory or contact us by email GoWest@atchisonhistory.org or call the Museum 913-367-6238.
MUSCOTAH NEWS ~ Susan Higley
ATTENTION MUSCOTAH TRASH CUSTOMERS: Trash must be bagged before pickup and all trash must be next to the road for pickup. All cardboard boxes must be broken down in order to be picked up. If these rules are not followed, your trash will not be picked up. It is not the responsibility of the city man to go looking for your trash, deal with broken overloaded bags and big boxes that take too much room on the trailer. The city would like to thank everyone for following their cooperation.
There is a change of plans for the Outreach Ice Cream Social. Due the Atchison County Fair's last night being on August 12th, it was decided to have the event on Saturday, August 5th at 6 p.m. at the community building. There will be ice cream and all the favorite toppings to create your own special sundae. Outreach sponsors this event every summer free of charge as a service to the community. Plan on coming for a dish of ice cream and evening visiting with good friends in the air conditioned community building. If the temperatures are still in the upper 90's, this will be a treat. See you there.
Take Me Out To The Ballgame! The Westerns and the Kansas All Stars will converge on Muscotah Saturday, July 29 at 1 p.m. at the city park for the old time baseball game. The teams will play the old fashioned game including rules, outfits and surprises. The teams bring along their own announcer who will keep you up on all the action. The game is held in honor of Joe Tinker's birthday. Tinker played for the Chicago Cubs from 1903 to 1908. Tinker was born in Muscotah on July 27, 1880 and passed away on July 27 of 1948. The teams have asked local residents to join in the fun and play. For more information and to turn in your shirt size call 785-872-3211. There will be food and cold drinks available from 11 a.m. till the game is over. There will be Tinker memorabilia on display inside the community building. Bring your lawn chair and enjoy the fun and history of baseball. This is open to the public and everyone is welcome. There is no charge for the game, just a fun afternoon for the whole family.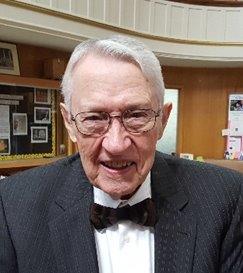 NEW BEGINNINGS ~ Jack Albright
DOES TRUE FAITH SAY: 'HOLD ON" OR "TURN LOOSE" ~ Jack Albright
Jesus held on and turned loose in his prayer in the garden.
"He went a little farther, and fell on the ground, and prayed that if it were possible, the hour might pass from Him. And He said, "Abba, Father, all things are possible for You. Take this cup away from Me; nevertheless, not what I will, but what You will." Mark 14:35-36(NKJV)
A beautiful story of faith that holds on and turns loose is found in Exodus 2:1-10. The Pharaoh of Egypt ordered the death of all Hebrew boy babies because they were overpopulating Egypt.
Jochebed, Moses' mother, (Numbers 26:59) was inspired that there was something special about her baby so she kept him a secret for three months. Finally the day arrived when she could no longer wait for God to miraculously save the child. She must turn him loose and let God keep him alive. So, Jochebed made an ark of bulrushes and placed him among the reeds on the river's bank where Pharaoh's daughter bathed. She saved the baby; hired Jochebed to nurse him; gave him the best education available; and he later becomes the Moses who led God's people out of slavery into the Promised Land.
Question: When does parental responsibility end? Usually the exchange of responsibility comes gradually as the child matures and shows that they can handle responsibility. Parents often become a friendly coach or confidant. Gradually children come to the place where they want total independence, but want the parent to remain 'on call' if needed in emergencies (or for baby sitting.)
Usually this transition takes place peacefully. However, there are instances where a severe break in relationship causes the child or the parent to disinherit the others party.
The Prodigal Son is a superb example of this. We are not given a clue as to why the son wanted to disinherit himself and receive his financial inheritance "as if his father were dead."
The father's attitude and actions teach many lessons. He gave the son his inheritance. The son immediately wasted his inheritance in sinful living. It is wise to notice that the prodigal's greatest travel had been spiritual and not geographical. A.T. Robertson said, "The prodigal had been out of his head and began to see things as they really were. He 'came back to himself' or 'back to his right senses.' His memory of his father's house brought him back to his right senses.
The story silently teaches us that although the father did not go searching for the youth, he never gave up hope for his return. "The father saw him from afar and ran to him in compassion, hugged and kissed him and fully restored him to the family."
Then the father said: "This my son was dead, and is alive again; he was lost and is found." (Luke 15: verses 24 and 32.)
In a spiritual sense the Greek word 'nekros' pertains to a person who is so morally or spiritually bankrupt that they are in effect dead.
I have no magical answers as how to fully restore broken relationships. I am aware that as parents we can set the proper example of holding on by loving them; we can turn loose of things they have done to hurt us; we can extend a sincere offer of peace; we can set the proper example of simply asking them to forgive us of every way and every time we have hurt them, as well as those things that we "should have done…but didn't do."
We can take hold of and fix the parts of our self that need "fixing."
FROM PASTOR AL ~ Al Shirmacher
Christian friend,
"You turn people back to dust, saying, "Return to dust, you mortals." A thousand years in your sight are like a day that has just gone by, or like a watch in the night. Yet you sweep people away in the sleep of death— they are like the new grass of the morning: In the morning it springs up new, but by evening it is dry and withered."
Psalm 90:3-6
Ugh. Shock to the system. Awfully plain speaking. But the Lord has a purpose:
"Teach us to number our days, that we may gain a heart of wisdom."
Psalm 90:12 NIV
Our approach to death is perhaps as important as our approach to life.
On one hand we tend to live as if we'll never die. This is folly.
On the other hand, we are aware that we are not guaranteed tomorrow. There is wisdom there - as our area residents are so aware - but such can also lead to an apprehension that freezes us in place.
This psalm instructs us to be aware of what is most likely: "Our days may come to seventy years, or eighty, if our strength endures...." (from verse 10).
Such encourages us to take a look at our current time of life, and plan/work accordingly. For example, I'm 58, and am aware that there is probably only another 10-25 years in front, and those years will need to be used wisely for our Lord.
Days, months, years here are precious; let us invest them wisely for Him.
Be blessed, brothers and sisters.
Al Schirmacher
LETTERS TO THE EDITOR
FINALLY – GOOD NEWS IN AGRICULTURE ~ John Schlageck, Kansas Farm Bureau
"When you tell a landlord the wheat made 80 bushels-per-acre and you're going to double crop beans on his (recently) harvested land, they get a big smile on their face," says Kris Bogart.
Now that's good news. The kind a Kansas land owner welcomes but doesn't hear too often.
Not because his/her tenant doesn't do everything possible to raise a bumper wheat crop each year, but Mother Nature is fickle. This year, she's inflicted fire, a late spring blizzard, too much moisture and in some cases, not enough. Her wrath has dealt a crippling blow to many western Kansas grain growers.
Fortunately, none of those conditions impacted Bogart who farms in central and southern Dickinson County. He and brother, Kelly, harvested wheat yields ranging from 64 to 95 bushels-per-acre. Test weights ranged from 61.8 to 63.5.
"We harvested a phenomenal crop," Bogart says. "We were right in a spot with ideal growing conditions."
The Dickinson County grain farmer realizes his family harvested a rare crop this year. Bogart doesn't need to travel far from his farm to find wheat yields not nearly as good.
While he wishes all farmers could have shared in the same bounty, Bogart understands the land giveth and taketh. He's learned to see his vocation not as it is, but rather as it could, or will be.
We're really fortunate," he says. "Believe me, it may be many years before we harvest such a crop again."
Still, as he waited for his wheat fields to dry out after a small shower traveled across the stubble the second week in July, Bogart did not fret too much about planting his late field of double-crop soybeans. He knew this would only dry the soil out a bit more and decrease the chance of the press wheels on his planter filling up with mud.
It goes without saying, he'd much rather spend time doing just about anything than cleaning mud out of press wheels on a 100-degree July day with 70 percent humidity. That's what he calls a sweaty mess.
After more than a decade of double cropping soybeans immediately after wheat harvest, the Bogart brothers are convinced this rotation is good for their family farming operation.
"It keeps our fields cleaner and crops produce better," the Dickinson County farmer says. "The longer we no till it seems like we fight more weeds and disease. Double-crop soybeans behind wheat will pay for the chemicals we would have used and keep the ground just as clean."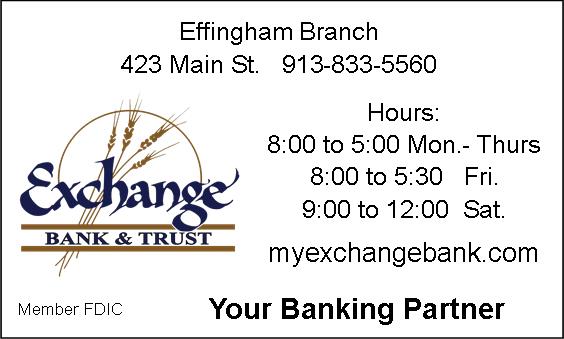 In 2016, Bogart raised as many beans per acres on double-cropped fields as their full-season. He attributes this to the abundance of moisture the full-season soybeans received.
Seems last year's full-season crop grew a much bigger plant than necessary. On the other hand, the double-cropped soybeans didn't grow as much vegetation and put more input into the pods and beans.
Every year is different. Conditions vary. Moisture arrives or doesn't. Who can predict what disease or insects might flock to the fields?
We try to maintain a positive outlook," Bogart says. "Some years, we're blessed – others, not so much."
Like all farmers, they take the good with the bad. When it's a bad year, the Bogarts look toward the next year and hope it's better.
John Schlageck is a leading commentator on agriculture and rural Kansas. Born and raised on a diversified farm in northwestern Kansas, his writing reflects a lifetime of experience, knowledge and passion.
OBITUARIES
Leora Fay "Tolli" Courtney, 90 passed away peacefully on July 14 in Lawrence, Kansas. Born to Harry and Jewell (Whiteman) Carson in Sedalia, Missouri on March 15, 1927, Tolli spent most of her childhood there. She attended Northwest Missouri State Teachers College in Maryville, where she met her future husband, James D. Courtney. They were married on June 8, 1947, in Creston, Iowa, at a ceremony officiated by her brother-in-law. Anxious to settle their first apartment, located in Maryville, they cut short their honeymoon automobile trip through Iowa, Missouri and Kansas. After Jay (as he was known) graduated, the couple lived briefly in Reserve, Kansas, then Falls City, Nebraska, before moving to Effingham, Kansas, where they would live for several years. While there, Tolli was a correspondent writing for the Atchison Globe and she authored "The First Hundred Years – Effingham Kansas – 1868-1968." Tolli and Jay moved to Manhattan, Kansas in 1968 with the younger four of their eight children; the older four were in college at the time. While there, Tolli took classes at Kansas State University and student taught at Manhattan Junior High School to complete her college degree. She nursed her husband at home through cancer for three years before his death in 1975, after which she enjoyed a career with Manhattan Mutual Life Insurance Company until they relocated out-of-state. She then moved to Lawrence, Kansas to work for the University of Kansas School of Education from which she eventually retired.
Tolli was known for her lemon bars and chocolate fudge, the latter of which she attributed to Mamie Eisenhower's recipe. A voracious reader of books, magazines and recipes, she completed crossword puzzles in ink, wrote personal letters in cursive, and would play games and read with her grandchildren for hours on end. Slow to adapt to new technology, she nonetheless mastered online solitaire and watching Netflix on her computer. Friends and family helped grow Tolli's elephant collection to include critters from around the country and world and she cherished every gift she was ever given.
Tolli is survived by her eight children: Roger, Overland Park; Scott (Eileen Koutelas), Glenwood Springs, CO; Clifford, Deland, FL; Clinton (Mary Jane), Mounds View, MN; Kathleen (John) Grieve, Wise River, MT; Karen (Don) Messner, Kirkland, WA; Larry (Karen), Overland Park and Roxy (Scott) Johanning, Berryton.
Tolli is also survived by 17 grandchildren and 12 great-grandchildren, her sister, Alice Isbell, Kansas City, KS, and many nieces and nephews. She was preceded in death by her husband, parents, and siblings Dorothy "Vera" Rains, Thresa, Clinton "Bub," "Lafe Clifford "Buzzy," and Donald Mac "Jim" Carson.
Celebration of Life details to follow.
Memorial donations may be made to: ACCHS Alumni Association Scholarship Foundation, Inc.; 417 Main St.; PO Box 209; Effingham, Kansas 66023. Please note for the Jay and Tolli Courtney Scholarship.
Love you more.
GOVERNMENTAL NEWS
Concealed Carry Applications Drop To 5,100 In 2017 Fiscal Year
TOPEKA – (July 11, 2017) – The attorney general's office received more than 5,100 new applications for concealed carry licenses in the recently ended 2017 fiscal year, Kansas Attorney General Derek Schmidt said today.
Between July 1, 2016, and June 30, 2017, the Concealed Carry Licensing Unit received 5,119 new applications. This was the lowest number of applications received in a fiscal year since the licensing program began in 2006. A legislative change in 2015 allows eligible Kansans to carry concealed without a license.
While the number of new applications has waned, most Kansans who already have permits are choosing to keep their licenses active. The Concealed Carry Licensing Unit received more than 21,000 renewal applications during the 2017 fiscal year.
Licenses are still required in most states, and Kansas licenses are currently recognized in 38 states.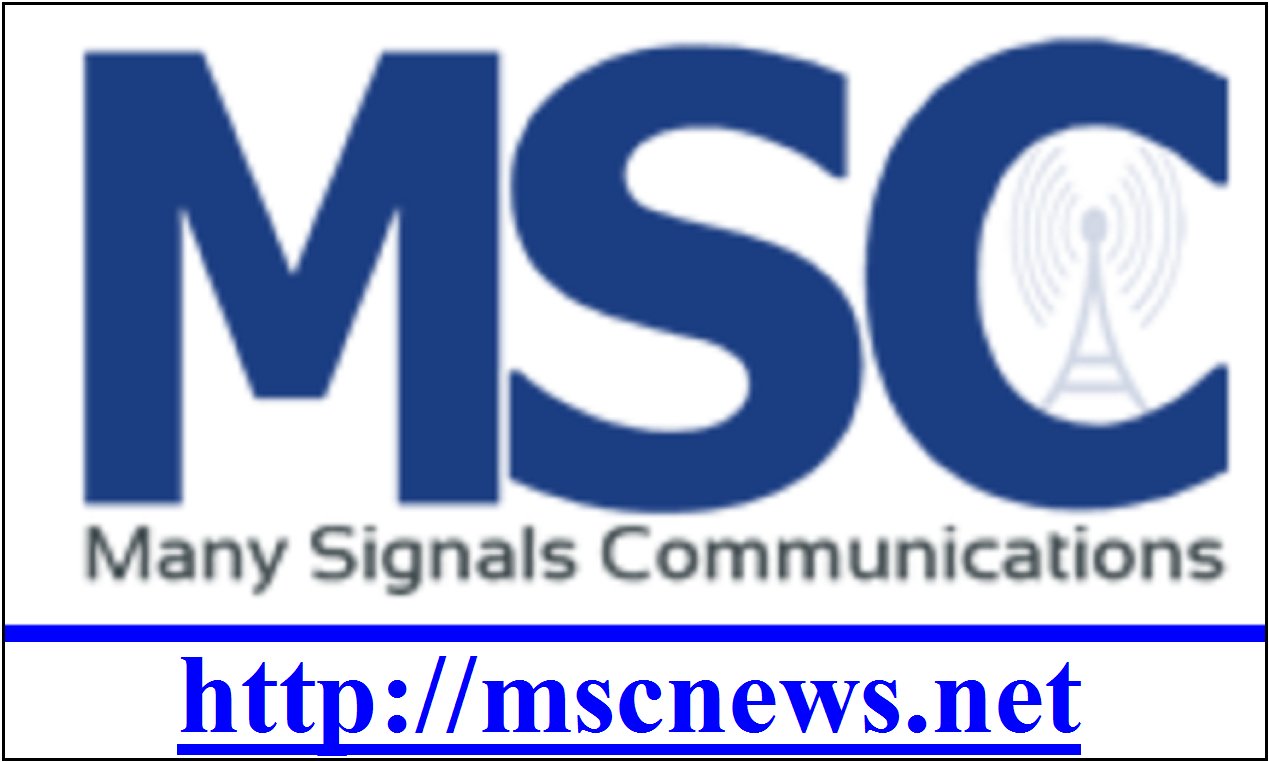 "Many Kansans continue to recognize the benefits of obtaining a license, including our reciprocity agreements with other states," Schmidt said. "We continue to work with other states to ensure Kansas licenses are recognized."
Schmidt also encouraged all Kansans who intend to carry firearms to pursue training opportunities. He reminded all Kansans who choose to carry firearms to comply with properly posted signage.
Currently, more than 83,000 Kansans have active concealed carry licenses. More information on the concealed carry licensing program is available on the attorney general's website at www.ag.ks.gov.
Lyons Contractor Banned From Doing Business In Kansas
HUTCHINSON – (July 12, 2017) – A Lyons man operating as a contractor has been banned from door-to-door sales and engaging in roofing services in Kansas and ordered to repay seven Kansas consumers, Kansas Attorney General Derek Schmidt said today.
Anthony Joe Jeffery, a.k.a. Tony Brown, d/b/a Quality Construction, d/b/a Quality Paving, d/b/a Quality Coatings, d/b/a Asphalt Maintenance, d/b/a Pro-Tech was ordered to repay a total of $10,001 to consumers in Reno County for violations of the Kansas Consumer Protection Act. In addition, Jeffery was banned from engaging in door-to-door sales and roofing services in Kansas. District Judge Timothy Chambers approved the consent judgment last week in Reno County District Court.
Schmidt accused Jeffery of engaging in door-to-door sales of home improvement services, including installation, sealing and repair of asphalt driveways, without complying with state law and of engaging in roofing contractor services without proper registration as required by law. The defendant is accused of violating the Kansas Consumer Protection Act by failing to notify consumers of their three-day right to cancel the transaction, cashing the consumers' checks prior to midnight of the fifth business day and willfully misrepresenting material facts about the work.
Schmidt warned consumers to be especially cautious of door-to-door home repair sales, which claim to offer a good deal.
"With the summer construction and storm season underway, consumers should be on the lookout for disreputable operations looking to make a quick buck," Schmidt said. "Consumers who are in need of driveway or roofing repairs should seek out local, reputable contractors, get multiple written estimates, and carefully check references before having any work done."
More tips on staying safe from home repair scams are available on the attorney general's consumer protection website at www.InYourCornerKansas.org. A copy of the consent judgment is available at http://bit.ly/2tN34US.
More Than 1,000 Law Enforcement Officers Received Training To Combat Human Trafficking Last Year
TOPEKA – (July 13, 2017) – More than 1,000 Kansas law enforcement officers received training on identifying and responding to human trafficking during the recently ended 2017 fiscal year, Kansas Attorney General Derek Schmidt said.
Trainings provided by the attorney general's office were held in several locations around the state, including last month's "Four Corners" training effort held in Colby, Hiawatha, Garden City and Parsons. Law enforcement officers received training on both identification and effective, multi-disciplinary response to human trafficking. Training is coordinated by the attorney general's office and the Kansas Law Enforcement Training Center (KLETC). The attorney general's office and the KLETC also offered an on-demand webinar this past year, which allowed officers throughout the state to receive training on their own schedules.
Since 2013, the attorney general's office has trained more than half of all sworn law enforcement officers in Kansas.
"Human trafficking is a crime of exploitation that thrives in the shadows or, sometimes, hides in plain sight," Schmidt said. "Increasing the number of law enforcement officers trained to identify trafficking and to know how to respond is a key to combating this terrible offense against human dignity."
The attorney general's office is home to the Kansas Human Trafficking Advisory Board, which since 2013 has been tasked by law with providing education and training to law enforcement, victim support and other social service organizations, as well as interested community groups. During the previous fiscal year, the attorney general's office also provided materials to support the training of hundreds of allied professionals including EMS personnel, school personnel, medical staff, motor carriers, victim advocates, faith-based community groups and hotel and motel personnel.

According to the U.S. Department of Justice, human trafficking is one of the largest and fastest-growing criminal industries in the world. It is based on recruiting, harboring and transporting people for the purpose of exploitation. Both sex trafficking and labor trafficking occur in Kansas and both adults and children are victims.
Awareness is an important part of combating human trafficking. More information is available on the attorney general's website at www.ag.ks.gov/human-trafficking.
AG Announces Changes To Scrap Metal Dealer Registration
TOPEKA – (July 10, 2017) – Significant portions of the Scrap Metal Theft Reduction Act have been suspended by the Kansas Legislature, Attorney General Derek Schmidt said today. But some of the law remains in effect.
"People buying and selling scrap metal should be aware that the Legislature has suspended part of the law but not all of it," Schmidt said. "Some of the requirements have been set aside, at least temporarily, but others remain in effect, and I encourage scrap metal dealers to remain mindful of their ongoing obligations so they do not run afoul of the law."
In 2015, the Legislature enacted the Scrap Metal Theft Reduction Act in response to a wave of scrap metal thefts throughout the state. In general, the act sought to make it harder for thieves to profit from selling stolen scrap metal by requiring scrap metal dealers to register with the attorney general's office and to carefully document every individual purchase of regulated scrap metals. The bill also strengthened various criminal provisions related to the theft of scrap metal.
Some scrap metal dealers objected to the new registration and tracking requirements as being too onerous, and in response the Legislature earlier this year temporarily suspended some of the act's requirements. This year's amendments to the act, which now are in effect, are as follows:
The office of the attorney general is not required to establish and maintain a database collecting information on the sale of regulated scrap metal until January 1, 2019.
The previous requirement that every scrap metal dealer shall forward information required for the database to the attorney general is suspended until after January 1, 2019.
The requirement for the attorney general to prescribe or collect a registration or renewal fee is suspended until after January 1, 2019.
The previous requirement that a person filing a scrap metal dealer registration be subject to a criminal history records check or fingerprinting is suspended until January 1, 2019.
However, some requirements of the act remain in effect. In particular, the attorney general may continue to assess a civil penalty of not less than $100 nor more than $5,000, until January 1, 2019, for each failure of a scrap metal dealer, employee, or agent:
to obtain a copy of an identification card or document containing such identifying number from any person selling regulated scrap metal;
to photograph the item or lot of items being sold at the time of purchase or receipt of any item for which such information is required to be presented and to maintain such record; and
to comply with the provisions of K.S.A. 2016 Supp. 50-6,111, which imposes various specific restrictions on scrap metal dealers such as prohibiting the purchase of certain items, imposing requirements on the purchase of junk vehicles, and setting obligations for keeping records.
Persons who have done business with a scrap metal dealer and believe these requirements may have been violated can file a complaint on the attorney general's website at www.InYourCornerKansas.org.
Jenkins' Bill to Preserve Kansas' History Now Heads to the Senate
WASHINGTON, D.C. – Tonight, Congresswoman Lynn Jenkins' (KS-02) bill (H.R. 1541) to authorize the donation of the Fort Scott, Kan., Civil War era blockhouse known as Lunette Blair to the National Park Service at the Fort Scott National Historic Site passed the House of Representatives with strong bipartisan support.
"I am delighted to see this legislation pass the House with such strong bipartisan support in order to help preserve the Lunette Blair blockhouse's historical legacy," said Congresswoman Jenkins. "As this bill makes its way to the Senate, I urge my colleagues to bring this legislation to the floor so that we can get it to the President's desk quickly."
Below are remarks submitted by Congresswoman Jenkins to the Congressional record:
I thank the Gentleman for yielding and I rise in support of H.R. 1541, legislation that would strike a prohibition in the Fort Scott National Historic Site's enabling law that prohibited the incorporation of the structure known as the Lunette Blair blockhouse into the site's formation.
Fortunately, the blockhouse still sits right across the street from the historic site, where, under the future care of the National Park Service, it can remain on display in perpetuity without disrupting the grounds' antebellum view shed, successfully linking the site's frontier fort structures with the community's Civil War legacy.
Located in the historic town of Fort Scott, Kansas, the Fort Scott National Historic Site preserves the important story of the original frontier fort's role in nineteenth-century America. It serves as a physical snapshot of the "pioneer days" of westward migration of a young republic—from its initial construction 175 years ago—and portrays a figurative stepping stone upon the prairie toward a transcontinental nation.
However, the story of the community of Fort Scott continues from that point on as the town grew around the shuttered fort of the same name. The community's history itself invokes the violent struggles of the era we all know as Bleeding Kansas and the conflicts of the Civil War.
After the U.S. Army demobilized Fort Scott in 1853 following the collapse of a "permanent Indian frontier," private residents purchased the last of its property; the buildings of the old fort became the new town. Soon after, Americans of opposing sentiments—abolitionists, free-staters, and Border Ruffians alike—settled the area throughout the rest of the decade in turmoil. While the territory of Kansas ultimately became the free state of Kansas on January 29th, 1861, violent conflict soon engulfed the entire nation.
During the Civil War, the Union Army militarized the town of Fort Scott to store Union supplies and to deter Confederate invasions into Southeast Kansas. The Union Army constructed many fortifications in the surrounding area, including four garrisoned blockhouses, or "lunettes," fortified structures with designated names, such as Fort Lincoln, Fort Insley, Fort Henning, and Fort Blair, in order to house soldiers and armaments while protecting the town's approach.
While these structures successfully deterred such attacks, the U.S. War Department considered these four blockhouses as "surplus property" after the Civil War and sold them at auction to private individuals. The structure called Fort Blair, known locally today as Lunette Blair is the sole remaining Civil War blockhouse standing today.
Mr. Speaker, it is only through the diligent stewardship of the citizens of Fort Scott, Kansas, and their dedication to preserve the community's heritage, that the Lunette Blair blockhouse still stands after all these years.
Members of the Fort Scott community support the donation of the blockhouse to the National Park Service and this proposal is in line with the sites' overall mission: to tell the encompassing story of Fort Scott's role in westward migration and to demonstrate the community's contribution in preserving our Union during the Civil War.
Thank you and I yield back.
Report Released Highlighting Multiple Opportunities In Kansas
To Build On Clean Energy Economy And Create Jobs In The State
Secretary of Commerce Nick Jordan addressing energy industry leaders about renewable energy opportunities in Kansas.
TOPEKA, KAN. – States with strong domestic clean energy choices are creating jobs and economic growth, according to a Kansas-specific report released today by the Retail Industry Leaders Association (RILA) and the Information Technology Industry Council (ITI) at the Kansas Advanced Energy Roundtable co-hosted by the Kansas Department of Commerce and Clean Energy Business Council at the Kansas Capitol.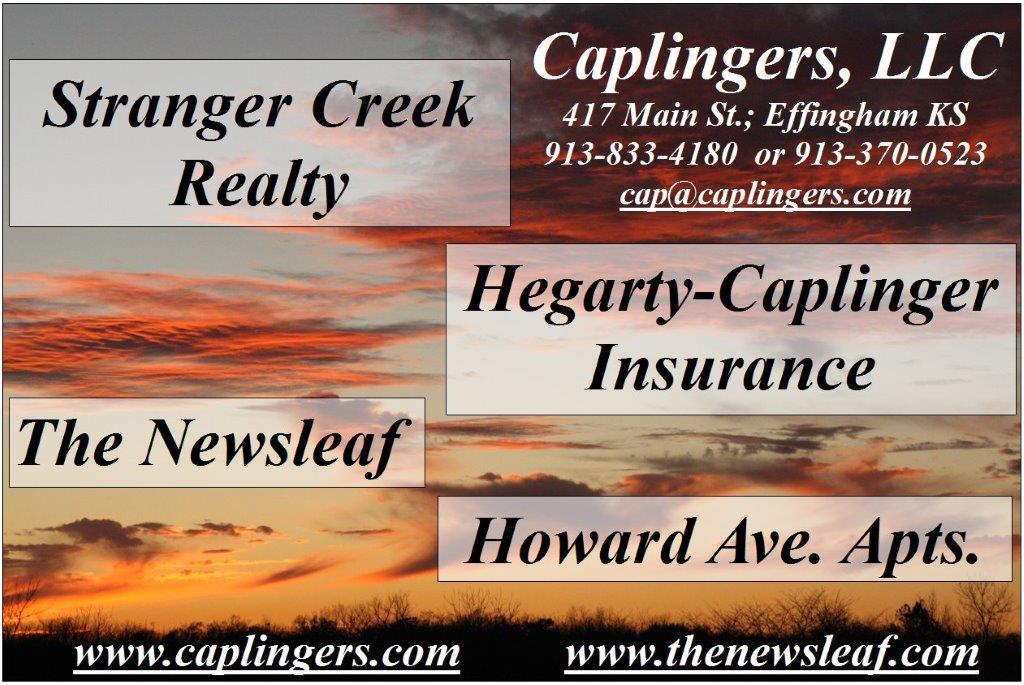 Developers and purchasers gathered alongside legislators and industry advocates to talk about the future of clean energy development in Kansas and how to capitalize on Kansas' rich wind and solar resources.
Interim Secretary of Commerce Nick Jordan told attendees, "Kansas is poised to take advantage of renewable energy opportunities and to identify appropriate policies that allow us to capitalize on renewable energy capacity. Wind development has been a phenomenal success in Kansas and we're eager to see what else we can do with emerging advanced energy technologies."
The RILA/ITI report offered insight into corporate demand for renewable energy and the expectations of businesses desiring to access this energy.
"The availability of customer choice is a critical factor for a state's attractiveness to corporate and other large institutional buyers of renewable energy. Kansas should consider policies to enable this growing sector by allowing any electric customer to purchase electricity directly from a renewable energy supplier," said Adam Siegel, report co-author and senior vice president of research, innovation and sustainability at RILA.
Dorothy Barnett, executive director of the Clean Energy Business Council, worked with the Department of Commerce to host the various partners interested in advancing clean energy investments in Kansas. "We have the wind and solar resources, but we lag behind many other states in terms of offering businesses and other large energy customers a way to access the energy we could produce. It's our hope that we can work with state policymakers and utilities over the coming months to establish fair policies so we can offer greater energy choices for the many Kansas businesses looking to procure clean energy, without adversely affecting other ratepayers.
The Clean Energy Business Council and the Department of Commerce will continue the conversation around advancing clean energy at the Kansas Energy Conference scheduled in Wichita, Kansas, September 26-27, 2017. More information about the conference can be found here.
Sen. Moran Appointed to U.S. Military Academy Board of Visitors
WASHINGTON – U.S. Senator Jerry Moran (R-Kan.) was recently appointed to the U.S. Military Academy Board of Visitors. He attended a board meeting at the U.S. Military Academy at West Point for the first time this week.
"The opportunity to support young Kansans and Americans in their desire to serve our nation is one of the most privileged responsibilities as a U.S. Senator, and I am fortunate to now serve on the Board of Visitors for the U.S. Military Academy at West Point," said Sen. Moran. "West Point has a long history of educating and developing not only the best and brightest leaders in the U.S. Army, but leaders for our country, including fellow Kansan, President Dwight D. Eisenhower. I'm proud to be in a position to make certain this institution provides the best possible education and training for the next generation of soldiers."
The board provides the Secretary of Defense and members of the House and Senate Armed Services Committees independent advice and recommendations on matters relating to the U.S. Army. It is comprised of 15 members, six of which are appointed by the President of the United States. The chairmen of the Senate Committee on Armed Services and the House Committee on Armed Services, or their designees, also serve on the board. Four members are designated by the Speaker of the House of Representatives. The Vice President of the United States or the President pro tempore of the Senate designates three additional members.
Sen. Moran was selected by his Senate colleagues based on his commitment to the U.S. Army in his home state of Kansas and all those who serve in the U.S. Army across the world. Sen. Moran has also served on the U.S. Air Force Academy Board of Visitors since February of 2014.
Update on Direct Supervision From CMS
Rep. Jenkins: "Great Step, But We Need A Permanent Fix"
WASHINGTON, D.C. – Yesterday, the Centers for Medicare & Medicaid Services (CMS) proposed a rule to update payment rates and policy changes in 2018. One of the provisions in the proposed rule would provide regulatory relief to rural hospitals by placing a two-year moratorium on a burdensome CMS rule requiring direct supervision of outpatient therapy services in rural and critical access hospitals.
"Rural and critical access hospitals are the lifeblood of small farming communities across Kansas. CMS's proposal to delay its direct supervision rule is a great step, but a permanent fix is still needed," said Congresswoman Lynn Jenkins. "Earlier this year, Congressman Dave Loebsack (D-IA) and I introduced H.R. 741, a bill that will permanently end CMS's direct supervision rule. Protecting access to health care for our farmers, ranchers, and small town Kansans is crucial. I'd like to thank Secretary Tom Price for listening to me and understanding the needs of rural America after several years of inattention. I will continue working to repeal burdensome regulations on our rural and critical access hospitals to ensure their continued presence and vitality throughout Kansas."
314 crime victims to receive support
TOPEKA – (July 14, 2017) – The Kansas Crime Victims Compensation Board yesterday awarded financial assistance to 314 victims of violent crime at its July meeting, Kansas Attorney General Derek Schmidt said.
Awards were made in 146 new cases. Additional expenses were paid in 168 previously submitted cases. The awards totaled $334,486.71.
The Division of Crime Victims Compensation in Schmidt's office administers the Crime Victims Compensation program, which was established in 1978 to help victims of violent crime pay for their unexpected expenses such as medical treatment, mental health counseling, lost wages, dependent support and funeral expenses.
The state's three-member Crime Victims Compensation Board determines claims that are eligible for payment and how much money will be awarded to each claimant. Awards are limited to a maximum total amount of $25,000 with limitations of $5,000 for funeral expense, $5,000 for outpatient mental health counseling, $10,000 for inpatient mental health treatment and $1,500 for grief counseling for family survivors of homicide victims.
A portion of assessed court costs and fines, inmate wages, parole fees and restitution paid by convicted offenders provides funding to the program.
For more information about the Crime Victims Compensation Program call (785) 296-2359 or visit the Attorney General's website at www.ag.ks.gov.
MISCELLANEOUS PRESS RELEASES
Kansas Department of Agriculture Responds to Herbicide Use Complaints
MANHATTAN, Kan. — The Kansas Department of Agriculture has experienced an increase in herbicide misuse complaints alleging crop damage due to herbicide products containing dicamba. KDA's pesticide and fertilizer program staff are actively investigating these complaints for noncompliance with state and federal laws, but cautions producers that these investigations will not characterize crop damage, acres involved, or estimated dollar losses.
KDA strongly encourages all users of herbicides, including products containing dicamba, to be attentive to label requirements when selecting and applying products (not all dicamba products are labeled for soybean application), to be aware of vegetation on surrounding properties, and to be vigilant of weather conditions. Meticulous cleaning of tanks, hoses and nozzles used for herbicide applications is necessary to prevent chemical carryover to the next application. Caution is especially important if you have crops in different growth stages, e.g. double cropping soybeans after wheat.
KDA supports the development of new technologies in the agricultural industry, and stands ready to assist the agricultural community as it determines how to implement the new technologies to be more efficient and sustainable in producing the food supply for a growing world. KDA does not plan to limit use of dicamba in Kansas.
For more information about the KDA pesticide and fertilizer program, or to submit a complaint, go to agriculture.ks.gov/pesticide-fertilizer.
Kansas–Oklahoma Arkansas River Compact Meeting to Be Held July 26
MANHATTAN, Kan. — The annual meeting of the Kansas–Oklahoma Arkansas River Compact Administration will be held at Lydie's Cottage on the grounds of the Marland Estate, located at 901 Monument Road, Ponca City, Oklahoma, on Wednesday, July 26, 2017, at 9:30 a.m. Anyone interested in water-related activities within the Arkansas River Basins in Kansas and Oklahoma is encouraged to attend.
Kansas and Oklahoma entered the Arkansas River Compact in 1965. The purpose of the compact is to promote interstate comity, to equitably divide and promote the orderly development of the waters of the Lower Arkansas River Basin, to provide an agency for administering the waters of the basin and to encourage an active pollution abatement program in each state.
The Compact Administration is composed of three commissioners appointed by the governor of Kansas, three commissioners appointed by the governor of Oklahoma, and is chaired by a federal representative appointed by the President of the United States.
Questions about the meeting can be addressed to Chris Beightel, program manager for water management services at KDA–DWR, at 785-564-6659 or Chris.Beightel@ks.gov. Additional information about the Kansas–Oklahoma Arkansas River Compact and the annual meeting, including a draft agenda, can be found on the KDA website at agriculture.ks.gov/ks-ok-arkansas-compact
Second Summit on Agricultural Growth to Be Held August 24
MANHATTAN, Kan. — Join agriculture leaders from across the state at the second annual Kansas Governor's Summit on Agricultural Growth on Thursday, Aug. 24, 2017, at the Manhattan Conference Center at the Hilton Garden Inn. Growth in agriculture has a direct impact on statewide economic growth: agriculture accounts for 43 percent of the state's economy, and is valued at more than $64 billion.
"We know that to grow the Kansas economy, we need to grow agriculture, and we can do that by increasing opportunities for the farmers, ranchers and agribusinesses of Kansas," said Kansas Governor Sam Brownback. "Last year's summit was instrumental in developing a statewide strategy for agricultural growth, and this year that collaborative effort will continue to expand."
The first Ag Growth Summit, in August 2016, was attended by nearly 400 stakeholders in agriculture representing a variety of agricultural interests from across the state. Feedback from discussions at the 2016 Summit resulted in the development of sector-specific desired growth outcomes for 19 sectors of agriculture, ranging from beef and wheat to specialty livestock and unmanned aerial systems. The 2017 Summit will build upon those growth outcomes, and attendees will work with other agriculture leaders to identify actions that can be taken to achieve the outcomes within each sector. Sessions at the Summit will again focus on the specific agricultural sectors, as well as on industry-wide topics that affect all sectors.
This year's Summit will also include an evening social event on Wednesday, Aug. 23, beginning at 6:00 p.m. at the Stanley Stout Center on the north side of the K-State campus. The Ag Growth Summit will take place on Thursday, Aug. 24, at the Manhattan Conference Center at the Hilton Garden Inn. Registration will begin at 8:00 a.m. and the program will run from 8:30 a.m. to 3:00 p.m. including a complimentary lunch.
Participation in the Summit and the social is free and open to the public, but registration is requested. Please register by August 10 to guarantee lunch at the Summit and/or dinner at the social event. A block of rooms is available at the Hilton Garden Inn; call 785-532-9116 by July 24 to reserve a room.
More information about the Summit, including a link to the registration site, can be found at agriculture.ks.gov/summit. If you have questions about the Summit, call KDA at 785-564-6700 or email Taylor.Fry@ks.gov.
Fashion Show at the Muchnic Gallery
Featuring Meredith Lockhart Collections
Atchison, Kansas: On Saturday, August 5th, beginning at 2:00pm, Atchison residents and guests will be the first to see designs destined for America's runways this fall. The Muchnic Gallery will be the first stop for Meredith Lockhart Collections as they unveil their 2017 couture fashions and begin their "You Ain't Seen Nothing Yet" fall tour of Art-to-Wear shows.
The Fashion Show will showcase finely tailored couture clothing, one-of-a-kind jewelry, and accessories. "Expect to see hand-embroidered leather, hand dyed velvet and silk, and eclectic finery," said Meredith Lockhart. Attendees will have an opportunity to interact with the designers, purchase items or place special orders. The event is open to the public and a portion of each sale is donated to art programming at the Atchison Art Association.
The Meredith Lockhart Collection is an award-winning team of artist and designers located in Nortonville, Kansas. The design group takes pride in creating beautiful, high quality, one-of-a-kind western inspired fashions with an unparalleled dedication to design and craftsmanship. More information on the group can be found at meredithlockhart.com
TIPS TO PROTECT HEALTH IN EXTREME HEAT
Following the heat advisory issued by the National Weather Service for a large area of the central United States, the U.S. Department of Health and Human Services (HHS) reminds local residents about steps they should take to protect their health from the extreme heat.
People suffering from heat stress may experience heavy sweating; weakness; cold, pale, and clammy skin; fast, weak pulse; and nausea or vomiting. Early signs include muscle cramps, heat rash, fainting or near-fainting spells, and a pulse or heart rate greater than 100.
People suffering from heat stress should be moved to a cooler location to lie down. Apply cool, wet cloths to the body especially to head, neck, arm pits and upper legs near the groin area where combined 70 percent of body heat can be lost; and have the person sip water. They should remain in the cool location until recovered with a pulse heart rate well under 100 beats per minute.
Signs of the most severe heat-related illness, heat stroke, include a body temperature above 103 degrees Fahrenheit; hot, red, dry or moist skin; rapid and strong pulse; and altered mental status which can range from confusion and agitation to unconsciousness. Call 911 immediately and take steps to cool the person.
While children are especially vulnerable to heat illnesses, they may be unable to explain what is wrong but may act differently than usual. In extreme heat, consider changes in a child's behavior to be heat stress.
Similarly, people with communication-related disabilities may have difficulty expressing a heat-related problem. In extreme heat, look for a change in behavior as a sign of heat stress.
Older adults face additional risk of heat stress and heat stroke, for a variety of reasons. The National Institute on Aging's fact sheet explains more about how extreme heat can affect seniors.
To help prevent heat-related illness:
· Spend time in locations with air-conditioning when possible.
· Drink plenty of fluids. Good choices are water and diluted sport electrolyte drinks (1 part sport drink to 2 parts water) unless told otherwise by a doctor.
· Choose lightweight, light-colored, loose-fitting clothing
· Limit outdoor activity to morning and evening hours
As air conditioning use increases, electrical grids can become overwhelmed causing power outages. In power outages, people who rely on electricity-dependent medical devices, like oxygen concentrators, may need assistance so check on family members, friends and neighbors who use this type of equipment.
Community organizations and businesses can help local emergency managers and health departments plan for the community's health needs amid the summer heat – and other emergency situations that cause power outages – using the HHS emPOWER Map. The HHS emPOWER Map provides the monthly total number of Medicare beneficiaries' claims for electricity-dependent equipment at the national, state, territory, county, and zip code levels.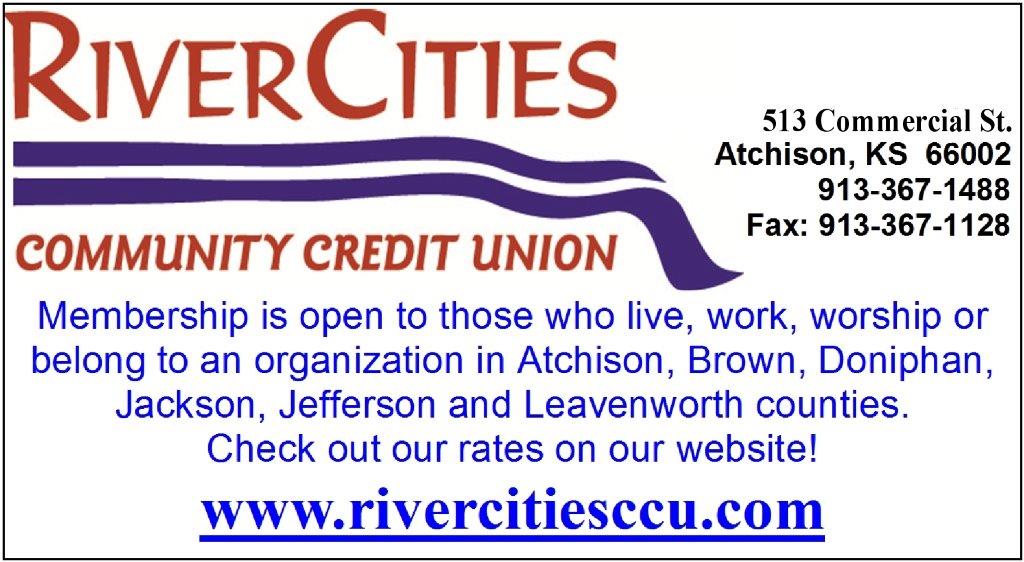 For more information about how to prevent heat-related illnesses visit the HHS public health emergency preparedness website at http://emergency.cdc.gov/disasters/extremeheat/. For information about how to better prepare for disasters and other emergencies, visit www.ready.gov.
HHS' mission is to enhance and protect the health and well-being of all Americans and fulfills its mission by providing for effective health and human services and fostering advances in medicine, public health, and social services. ASPR leads HHS in preparing the nation to respond to and recover from adverse health effects of emergencies, supporting communities' ability to withstand adversity, strengthening health and response systems, and enhancing national health security.
USDA Announces Streamlined Guaranteed Loans and Additional Lender Category for Small-Scale Operators
Options Help More Beginning, Small and Urban Producers Gain Access to Credit
The U.S. Department of Agriculture (USDA) announced the availability of a streamlined version of USDA guaranteed loans, which are tailored for smaller scale farms and urban producers. The program, called EZ Guarantee Loans, uses a simplified application process to help beginning, small, underserved and family farmers and ranchers apply for loans of up to $100,000 from USDA-approved lenders to purchase farmland or finance agricultural operations.
A new category of lenders will join traditional lenders, such as banks and credit unions, in offering USDA EZ Guarantee Loans. Microlenders, which include Community Development Financial Institutions and Rural Rehabilitation Corporations, will be able to offer their customers up to $50,000 of EZ Guaranteed Loans, helping to reach urban areas and underserved producers. Banks, credit unions and other traditional USDA-approved lenders, can offer customers up to $100,000 to help with agricultural operation costs.
EZ Guarantee Loans offer low interest rates and terms up to seven years for financing operating expenses and 40 years for financing the purchase of farm real estate. USDA-approved lenders can issue these loans with the Farm Service Agency (FSA) guaranteeing the loan up to 95 percent.
More information about the available types of FSA farm loans can be found at www.fsa.usda.gov/farmloans or by contacting your local FSA office.
Persons with disabilities who require accommodations to attend or participate in this meeting should contact Sarah Falk at 785-742-3161 extension 2 or Federal Relay Service at 1-800-877-8339.
USDA is an equal opportunity provider, employer and lender. To file a complaint of discrimination, write: USDA, Office of the Assistant Secretary for Civil Rights, Office of Adjudication, 1400 Independence Ave., SW, Washington, DC 20250-9410 or call (866) 632-9992 (Toll-free Customer Service), (800) 877-8339 (Local or Federal relay), (866) 377-8642 (Relay voice users).
KBI investigates officer involved shooting in Leavenworth
LEAVENWORTH – The Kansas Bureau of Investigation (KBI) is investigating an officer involved shooting in Leavenworth.
On Tuesday night, July 11th, the Leavenworth Police Department contacted the KBI at approximately 9:30 p.m. requesting assistance following an officer involved shooting which occurred shortly after 8:15 p.m. in Leavenworth.
KBI agents and a crime scene response team responded to conduct the investigation. Preliminary information indicates that a Leavenworth police officer was dispatched to 1708 Rose Street to investigate an alleged stolen vehicle. Once at the location the officer encountered a male subject. After making contact, an altercation occurred and the officer fired at the subject.
EMS was called to the scene and the male subject was pronounced dead. The officer was not injured during the occurrence.
The deceased male has since been identified as 47-year-old Antonio Garcia, Jr. of Leavenworth.
Heather Garcia, age 41, of Leavenworth, was also arrested during the incident for interference of a law enforcement officer; concealing, destroying or altering evidence and criminal damage to property. She is the wife of Mr. Garcia.
This investigation is ongoing. No further information will be released at this time.
Music camp still fun for long-time participant
HAYS, Kan. -- As an all-state high school drummer back in the mid 1980s, Dee Moore had her choice of several large colleges at which to continue her post-secondary education.
But there really was no choice. Moore knew from midway through high school that she would be attending Fort Hays State University.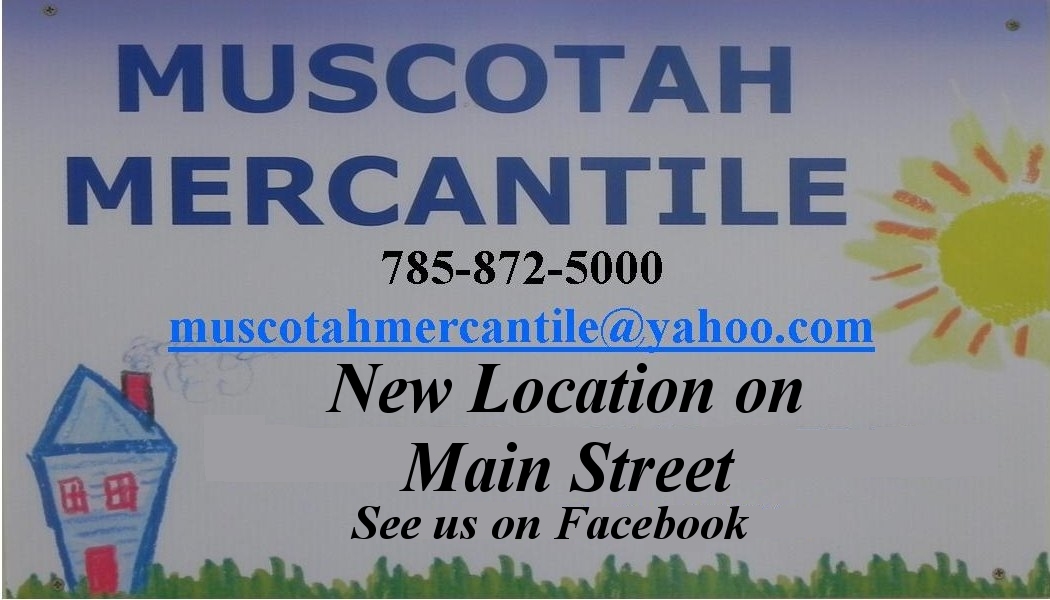 A major factor for that decision stemmed from a positive experience each year at a summer band camp on campus.
The week-long July event, started in the late 1940s as a band camp, has since evolved into the High Plains Music Camp as orchestra and vocal were added to the agenda.
About 230 students are on campus this week participating in the 70th annual High Plains Music Camp.
Despite battling some health issues, Moore -- a 1988 graduate of FHSU -- continues to return to her alma mater each year to help with the camp.
"I thought, 'By golly, this isn't stopping me,' " said Moore, who requires the use of oxygen 24-7 and carries a portable oxygen tank. "I love this camp. This is my favorite thing to do."
Moore has worn numerous hats throughout her 38 years at the camp, from participating as a student the summer before her sophomore year at Hutchinson High School to working as a counselor as an FHSU student, then working as an instructor for several years before taking over her current administrative duties.
Moore, a longtime music and English teacher at Pretty Prairie High School, also brought all three of her children to participate in the camp.
A full schedule for the campers includes classes and rehearsals and concerts all throughout the week while living on campus.
"It is so rewarding to see youngsters growing into wonderful young adults and great musicians," Moore said. "It's a transformation, and I basically get to watch them grow up."
Like Moore, several campers decide each year to come to college at Fort Hays State after their experience at the music camp. Even though others choose other universities, they still have fond memories of FHSU, and the High Plains Music Camp.
One of those is Jacob Hemenway. One of several students who are in their sixth year of attending the camp, Hemenway will pursue his education at another university but has nothing but good things to say about FHSU's music camp.
"I've made tons of friends at the camp, and I've invited a lot of people to come here," said Hemenway, a spring graduate of McPherson High School who plays the French horn. "It's such a great camp that I want to share it with other people."
"Everyone here has the same mindset," he continued. "Come for a week to have fun and make music together. It's a great mile marker for my growth as a musician."
Moore said the quality of camp faculty makes "this the best camp in the Midwest of the United States. It's a diamond in the middle of the country."
And students are the beneficiaries.
"They get to play and learn under some master musicians," Moore said. "Besides the great staff at Fort Hays State, we bring them in from California, Georgia, New York, Ohio, all these different places. These kids get to work with them and then hear them in concerts in the evening."
Hemenway said the faculty concerts are "impressive."
"Some of these people are high school teachers," he said. "This is a whole different thing seeing them play in concerts. They get up on stage, and they can do what they talk about in class."
In a few weeks, Hemenway will begin his college education to pursue a career in music education.
"I always knew I wanted to study something related to music," he said. "But I've been inspired by a lot of people who come to this camp and help out around here, and now I know I really want to teach music."
Moore said she thinks the camp has been a continued success because of the staff's ability to change with the times.
"We've done a lot of fine tuning over the years, adapted with the students because the kids have changed," she said. "We're constantly looking at their needs. Yet we still keep the quality, and that's what is amazing about this camp."
"I want to help keep that alive," Moore said. "I can't wait until it's the 100th year."
HISTORY IS FUN ~ Robert D. Caplinger
Old news from the 1949 Issues of Effingham New Leaf
NIEMAN- PYNE WEDDING. Miss Roberta Isabel Nieman, only daughter of Mr. and Mrs. Julius G. Nieman of Nortonville, became the bride of Carl B. Pyne, son of Mr. and Mrs. J. C. Pyne of Effingham, at the St. Matthew's Lutheran Church in Nortonville.
"Virginia Lea Pyne, sister of the groom, was the only attendant of the bride. Mr. Daryl Nieman, brother of the bride, acted as best man and the ushers were Mr. Harry Nieman, Jr., and Mr. Max Hargrove of Effingham.
"The bride is a graduate of Nortonville High School and the Atchison Business College and for a time held a position in the office of Blair's in Atchison. Mr. Pyne is a graduate of ACCHS at Effingham and served three years in the Navy."
HINZ - LEE WEDDING. "The marriage of Miss Katherine Marie Hinz, daughter of Mr. and Mrs. George Hinz of Effingham, and Mr. Francis Earl Lee, son of Mrs. F. Lee of Rosendale, Mo., occurred at the First Christian church in St. Joseph.
"The bride was attended by her sister, Mrs. Covell Hawk of Effingham. Mr. Paul Wilson was the best man."
INTERESTING FACT ABOUT KANSAS ROADS. "The road fund did not demand much from the Kansas tax dollar in 1866. Only four miles of hard surfaced road existed in the state 83 years ago. This four mile road extended from the St. Joseph, Mo. ferry over the Missouri River at Elwood west to Wathena. It was a toll road and did not cost the state a dime. Every traveler was charged 25 cents to use it."
HISTORY FROM THE OBITUARY OF GEORGE EDWIN BENTLEY. "George Edwin Bentley, 91, died March 16th at the home of his daughter, Mrs. George Blakeslee, Muscotah, where he has made his home since the death of his wife in 1940.
"Mr. Bentley was born Jan. 11, 1858, at Liscomb, Ia., and attended district school on his father's farm and later Albion college. He was a son of the late Charles and Cordelia Bentley.
"As a young man, he came to Burr Oak, Kansas, where he established a blacksmith shop. Two years later he moved to Odell, Neb., and in 1881, he married Margaret Anne Valentine. They returned to Burr Oak, where, with the exception of 1923-24 when he was employed in Effingham as a parts man for Roy Linley Motor Co., they lived until Mrs. Bentley died.
"Surviving are five children, Mrs. Clara Blakeslee, Muscotah; Mrs. Ida Dolloff, Harlan, Kas.; Earl of Kansas City; Ralph, of Oskaloosa and Jay of Sedalia, Mo."
SHOP TEAM OF ACCHS FFA PLACES FIRST. "Atchison County FFA Chapter was represented at the Northeast Kansas Shop Contest at Holton last Saturday by Sam Hundley, Milton Hines and Jerry Jamison. The team placed first, Hiawatha placed second and Seneca was third. Roy Eck, Vocational Agriculture Instructor accompanied the boys."
CANDIDATES FOR THE CITY ELECTION. "At the Effingham City Election next Tuesday, the following will appear on the ballot:
"For Mayor: John S. Pinder & Wilson S. Hawk
For Councilmen: C. L. Shifflett, Chester Benjamin, Fred Good, Carl Tuley, Clarence Hegarty, Snowden Barnett, Guy McClanahan and J. R. Snyder
BACHELOR SURRENDERS. "After living all his life, man and boy among us as a bachelor for 61 years, Pete Ketch decided to get married. So he and Mrs. Sara Frost of Topeka were married in Troy last Friday by the Probate Judge and they are now at Pete's home here. After the P.T.A. was over Friday night, a crowd went down and charvaried Pete and his wife."
HISTORY FROM OBITUARY OF JAMES H. STOCKWELL. "James R. Stockwell, a resident of the Effingham - Nortonville community for nearly forty years, died at Carlsbad, New Mexico, March 18th, at the age of 98 years. Among his near relatives in Effingham are Mrs. Lulu Kelley, a half sister and William Henderson, a nephew.
"James R. Stockwell was born November 29, 1850, in Platte County, Missouri, near the town of Weston. His parents, Parson and Ruth Stockwell, had moved a few years previously from Indiana to this frontier country some forty miles northwest of Kansas City. Although the state of Missouri was admitted to the Union in 1821, the region north-northwest of Kansas City was not incorporated into the state and open to settlement until 1836. Most of the commerce of those days moved by boat, and the most important ports in Western Missouri were Westport (now Kansas City), Weston and St. Joseph, Fort Leavenworth, a frontier army post was almost directly across the Missouri river in what was later to become the state of Kansas.
"James, the youngest of four children. A brother, John lived near Nortonville until his death in 1925. A sister, Mrs. John Davis died at Winchester in 1892. Another sister, Mrs. Amelia Henderson, died in Effingham in 1922. His father, a farmer, died when James was three and a half years old and some of his early years were spent with relatives near Weston. During the winter months, he attended a country school and thus secured a fourth or fifth grade education. It was thus that he lived through the turbulent days of border warfare and the Civil War.
"In 1868, he moved across the river to Atchison County, Kansas. This region had been opened to settlement in 1855 and Kansas had become a state in 1861. He hired out as a farm hand. He also worked at railroad construction, helping to build the Missouri Pacific near Leavenworth and the Santa Fe line between Atchison and Topeka (completed 1872).
"On March 19, 1885, he married Margaret Anna Graves, daughter of John Graves, a farmer who had settled in Atchison County, in 1855. John Graves, a native of Tennessee, was a leading citizen of Atchison County until his death in 1918. Before his marriage, James had invested his savings in land and soon after his marriage he purchased 240 acres, southeast of Nortonville.
"By hard work and good management, plus a fair share of good fortune, the family prospered and in 1904 retired from the farm. A year later they moved to Lawrence, Kansas. This move was due to a desire to give his four children the advantages of a college town. While he had only a few years in country school, Jim Stockwell believed in education and as a member of the school board in his rural district for many years, he always insisted on hiring the best teachers.
"In 1919, the urge to pioneer again asserted itself and James (then 69) and Anna moved to the Pecos Valley in New Mexico, establishing a home in Carlsbad. He bought a farm near Otis, business property in Carlsbad, and a residence, which has been the family home since 1920.
"Anna died in Carlsbad May 4, 1947. They were parents of four children, all of whom survive: Roy, a member of the staff of the American Red Cross, now assigned to the Veterans Administration in Waco, Tx.; Ora, for the past ten years an employee with U. S. Potash; Ira, chief of the Carlsbad Fire Dept.; and Una (Mrs. Karl) Kreider, Lawrence, Kansas."
CLASSIFIED ADS
DO YOU WANT YOUR ISSUE OF THE NEWSLEAF MAILED TO YOUR HOME OR BUSINESS? SUBSCRIPTIONS ARE NOW AVAILABLE AT THE RATE OF $42.00 FOR 1 YEAR. To subscribe send your check to: The Newsleaf; PO Box 209; Effingham, Ks.
"GUESS WHO"
Can you identify the person(s)/place/year in the photo this week? Last issue was a group of students from St. Ann's Elementary school in 1950. They were touring Boystown. Only known in photo is Andrew V. Eckert-2nd from left front.
LAST WEEK
Problems with this web site contact cap@thenewsleaf.com Last updated 7-18-2017
<![if !vml]>
<![endif]>