You are our Visitor
The April 17, 2018 Edition
of
The Newsleaf
Vol. 15 Issue 14
BETWEEN THE ISSUES
Link to the 2018 Spring Play Photos
Link to 2018 ACCHS Prom photos
FRONT PAGE
BACCALAUREATE SERVICE PLANNED
The 2018 Baccalaureate service will be held in the ACCHS auditorium on May 2nd at 7 PM. The event is sponsored by the local churches in the USD377 school district. The guest speaker will be Casey Neill, a 2000 graduate of ACCHS. Casey has a degree from Highland Community College and a BS and MS from Kansas State University. He has traveled to 18 countries working in the swine nutrition field. Casey has lived in Minnesota, Tennessee and now is back in Cummings, KS. His current role is the head swine nutritionist at Pipestone System and responsible for the nutrition program of 250,000 sows and 4 million pigs in 10 states as well as the nutrition team members. Casey will talk about the ups and downs he has experienced since graduating from ACCHS and how the Lord has been there in every step.
Twenty-Second Annual Joseph M. Carrigan Memorial Scholarship Recipients Named
Colten Koucour, Lauren Kocour, Katilyn Nitz and Kailey Wilburn have been named recipients of the Joseph M. Carrigan Memorial Scholarship sponsored by River Cities Community Credit Union. Each of these recipients will receive $1000 towards their college education. River Cities has given over $36,000 in scholarships over the past twenty-two years.
Joe Carrigan was well known for his involvement in the community. He was instrumental in the formation of River Cities Community Credit Union, formerly known as McCormick Midwest Employees Credit Union, and it is an honor to award scholarships in his memory. A number of factors are taken into consideration in the choice of the recipients: involvement in school, grades, citizenship, involvement in the community and an essay on credit unions. All applicants, either themselves or their parents, must be a member of the credit union. In the essay, applicants have a chance to tell how the credit union has benefited either themselves or their families.
Colten is the son of Michael and Julie Kocour of Atchison, Kansas and attends Maur Hill Mount Academy. He has been active in football, baseball and basketball. Colten served as Class President and representative in Student Council. Serving as an Altar server and reader at his church, participating in Second Harvest, Cleanup Atchison, canned good drives and Standdown in Kansas City have been his volunteer commitments. Colten was honored as All-League NEK player in football, baseball and basketball. He has also been on the honor roll all four years of high school. Parks Crew with the City of Atchison and refereeing for Atchison Recreation Commission have been his employment experiences. He enjoys golfing, playing cards and spending time with family and friends. Colten plans to attend one of the state universities.
Lauren Kocour is the daughter of Mark and Melissa Kocour of Atchison, Kansas. She attends Maur Hill Mount Academy. Lauren has been active in basketball, volleyball and softball, serving as team captain. She has been a member of National Honor Society, student government and yearbook. Honor Roll, Governor's Scholar, Kansas Honor Scholar and NEK First Team All-League in volleyball are some of her accomplishments. Lauren's part-time employment has been with Paolucci's Restaurant and as a lifeguard at the Atchison Lion's Pool. Her volunteer work has been with Stand Down, as volleyball camp coordinator at Atchison Boys and Girls Club and she has helped paint the Amelia Earhart Airport. In her free time she enjoys playing the piano, spending time with friends, fishing and running. Lauren plans to attend a university in Kansas or Nebraska.
Katilyn Nitz is the daughter of Jason and Tiffany Nitz. She attends Atchison County Community High School. Her activities include NHS, Kays, science club, math club, basketball, volleyball, softball and student ambassadors. Honors include Kansas Honor, perfect attendance, academic letter award, varsity letter and Distinguished Scholastic Achievement awards. Volunteer work has been with the blood drive, soup kitchen, field days, softball clinic and safety day. Employment has been as an umpire for Atchison County. Katilyn loves playing volleyball and softball. She plans on becoming a secondary math teacher. Her options are to attend Benedictine College or Emporia State University.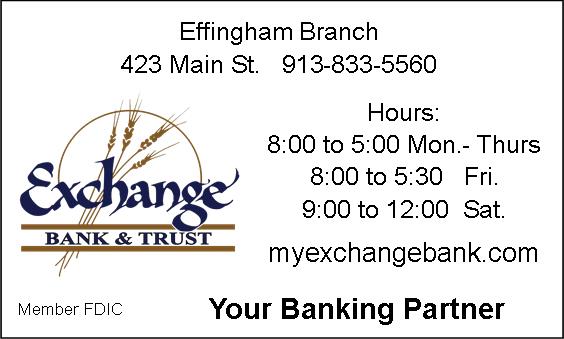 Kailey Wilburn is the daughter of Jeremiah and Geri Wilburn of Leavenworth, Kansas. She attends Pleasant Ridge High School. Her activities have been basketball, dance team, softball, volleyball, NHS, Rams Against Destructive Decisions, Ridge Creations and Student Council. She has also been active in Army of Christ Youth Group, FBLA, qualifying for state each year and Happy Hollow 4-H club. Academic Science Award for Anatomy & Physiology, First Team All League Outfield for Softball and KU School of Pharmacy summer camp are some of her honors received. Kailey has volunteered with Ronald McDonald House Trunk or Treat, Willa Gil Soup Kitchen, various church activities at St. Lawrence, Salvation Army, Special Olympics and 4-H food stands and monthly donations. Her part-time jobs have been as a hostess at the Metropolitan Steak House and as a CAN at Country Care Nursing Home. Kailey enjoys babysitting and spending time with her family and friends. Her plans are to attend Baker University or Benedictine College.
As Lauren Kocour says, "Betterment of the community through one family at a time," is River Cities'goal. River Cities Community Credit Union is pleased and proud to honor these accomplished students.
The Joe M. Carrigan Golf Tournament is held each year to fund the scholarship. This year it will be held at Bellevue Golf Club on June 9th. If you are interested in participating in the golf tournament, please call the River Cities at 367-1488.
ALL AROUND US
NEILLS ADD TO HERD
Casey and Dr. Shanna Neill of Cummings, welcomed their second son on Thursday, April 5th 2018. Chase Lee Neill was born at 10:21 pm at Mosaic Hospital, St. Joe Missouri, weighing 8.0 lbs and 20.5 inches long.
Big brother Ryan is enjoying holding his little brother. Grandparents are Robert and Karen Neill of Cummings, KS and Thomas and Sandra Hutchison of De Queen, Arkansas.
UNIT NEWS
The April 13 Farmerette FCE club met at the Sunflower Bakery in Atchison with hostesses being Carol Littner and Susan Draftz. Naming your favorite restaurant was the roll call for seventeen ladies. President Charlotte Rathert opened the meeting and previous minutes were read by Marcelline Vaughan. Treasury report was given by Evelyn Lorenz. There will be a barn quilt class on April 21 with Virginia Foley as instructor. Eileen Acheson will be receiving her seventieth year pin on April 24 at the Trinity Episcopal Church at 300 5th street in Atchison at District Day at 9 a.m. Trolley rides around Atchison will be given from 10-11 a.m. around Atchison. The lesson on Putting the Pieces Together, describing all aspects of working as a club, was read by Nancy Fasse. The May 11 meeting will be at the Union Church Ed Building at Effingham.
EFFINGHAM UNION CHURCH NEWS
DATES TO REMEMBER
April 23 - Trip to Topeka Rescue Mission
May 02 - Baccalaureate
May 06 – Church Graduates recognition
May 12 – Graduation
May 14 – Second Harvest Food Bank at St. Ann's 10 A.M. to Noon
May 25 - Trip to Topeka Rescue Mission
May 28 - Memorial Day
FOOD PANTRY LIST-Chunky soups, Crackers, Instant Rice, Ramen Noodles, Shampoo, Bar Soap
KLOEPPER BENEFIT-The local fire department is hosting a benefit for Laurie Kloepper, who is undergoing cancer treatments. It will be held Sunday May 6th, at the St Ann's Parish Center in Effingham from 11-2. Our congregation has been asked to provide 50 items for the bake sale. Let's show our community support and comfort by participating. You can drop your item off at the center the date of the event. If you have any questions you can call or text me, Linda Montgomery, at 785-364-7732.
ATCHISON HUNGER TASKFORCE-The Atchison Hunger Taskforce is an outgrowth of the Atchison County Ministerial Alliance. It primarily provides food for those who are in need, but they also do other things. One example is they purchased steel toed boots that a young man needed to get a job, thus helping him to be self-supporting. Since the Hunger Round-up is past history, the Union Church will be supporting this organization.
NITE CIRCLE-Nite Circle met at the Union Church Education Building on March 19, with Mary Kay Barnett as hostess. Cindy Ladd, chairperson, opened the meeting with prayer and welcomed everyone. Easter cards were signed for shut-ins. Twelve members and one guest, Ruth Beal, answered roll call with "What I Enjoy about Spring." Julie Boyle gave devotions.
Alice Johnson thanked the group for helping with World Day of Prayer. Five Effingham Union Church women attended the Spring District Meeting in Holton. The Fall meeting will be Oct. 13 at the Lowman UMC, Topeka.
Effingham Union women will serve soup at the Soup and Sermon series in Atchison on March 21. Cookies will be provided by Sue Dahl, Ruth Dillon, Nancy Fasse, Diane Kiehl, and Joanne Bodenhausen. Cindy and Alice are helping with soup. Diane and Ruth will help in kitchen.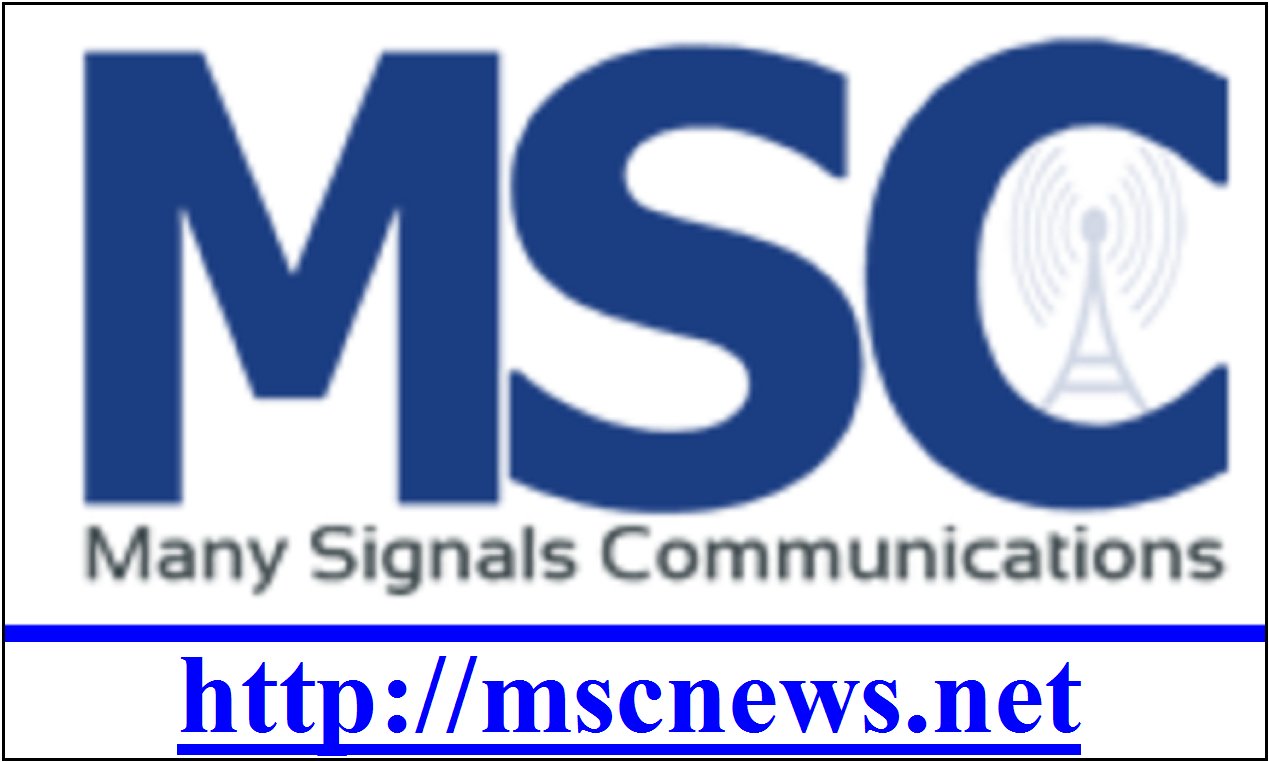 The Spring Quarterly Meeting for Women's Society will be hosted by Nite Circle. The women will meet Monday, April 16. Plans were made to serve a meal before the meeting at 6:30. The program will be on "supporting women."
Nite Circle will honor graduates on Sunday, May 6. If you know of a graduate from the church, please let Mary Kay or Cindy know so they can be invited.
Alice shared from UMW reading program books. The books were Trouble I've Seen and Called to Fire, concerning race relations.
Ruth Beal was added to our membership list. Alice closed the meeting with prayer. Our next meeting will be April 16th.
JAM REPORT-With the story of the prodigal son, the students were taught of the love the father still had for his son who left home and spent his inheritance unwisely. We, as Christians, have to make choices every day. Sometimes we make bad choices, but hopefully more often we make wise choices by asking God for guidance. Each day is a new day in our lives. We can choose to be faithful and work hard or make bad choices, having to pay the consequences, which can sometimes be very painful. No matter the choices we make in life, God will always forgive us and welcome us to return to him with open arms.
Even though Jesus knew one of his disciples was going to betray him and that he would be denied three times, still he showed his love to them. When Jesus washed their feet, he commanded us to serve one another as he served his disciples. Jesus bent down low to lift us up. How could the people be so joyous on Palm Sunday and by Thursday shout, "Crucify him?" With that story, Corey filled three cups with colored water which represented our sins. She added a liquid, bleach, which cleansed the water so it was clear again. Jesus died for our sins that we might have eternal life and be set free.
Elaine Oakleaf, Cindy Pangburn and Diana Hawk provided snacks in March for us. Ruth Dillon, Ruth Beal and Bev Bowyer will furnish our snacks this month. Thank you church ladies and all the parents who donated snacks this year.
Ashleigh Trichel was recognized for celebrating her birthday in March.
Our JAM is winding down for another school year with the last session on Wednesday, April 25th.
We hope you all have a good summer and will return to us in the fall.
THANKS-Thanks to Diane Kiehl, Pearl Rice, Ruth Yoder, and Cindy Ladd who went to the Topeka Rescue Mission on the fourth Friday of the month. There are ample opportunities to share in the worthwhile mission of helping to feed the least of us. There are several openings for servers on the 4th Friday's lunch at TRM in upcoming months. If you are interested, let Cindy Ladd know.
Thanks to the Worship Committee for the wonderful early Easter Service. The decorations were lovely, the message inspirational and the abundant breakfast was delicious. Forty-five people enjoyed the service.
Thank you to everyone who provided cookies and helped served Soup and Sermon on March 21st, at Atchison UM. We served approximately 115 for lunch with our traditional turkey noodle soup and tomato basil soup. Thanks to Cindy Ladd for preparing the tomato soup; it was delicious! I would invite everyone to attend Soup and Sermon during the Lenten season next year. The soup, vegetables and cookies are provided by a local church each week for a free will donation to the Food Bank. There is no better way to spend a lunch hour, receiving nourishment for the body and the soul!
Linda Montgomery, Women's Society chairman
REMEMBERANCE OF LOVED ONES-Easter lilies were given in memory of Shirley Hawk by Leonard and Covell Hawk and Debbie Parnell; in memory of Jr. and Florence Hinz and Kenny and Beth Barnett by Danny and Mary Kay Barnett; for Dave Bodenhausen by Joanne Bodenhausen, Tammy and Craig Gigstad and Jayne and Todd Wehking; for John Gigstad by Charlene Gigstad, Ray and Cindy Ladd and Craig and Tammy Gigstad and their families.
EFFINGHAM CITY COUNCIL MEETING MINUTES OF MARCH 7, 2018
COUNCIL MEMBERS PRESENT WERE: KIRK WOHLGEMUTH, DAVID LOWE, MARK HURST, ROSS MONTGOMERY AND TODD ECKERT. MAYOR JIM POTTS CALLED THE MEETING TO ORDER AT 7:19 P.M. THE MEETING STARTED LATE DUE TO THE LACK OF A QUOREM UNTIL MEMBERS RETURNED FROM FIGHTING A FIRE.
Hurst moved to accept the minutes of the previous meeting as written. Eckert seconded the motion. The motion carried unanimously.
Eckert moved to approve and pay the bills. Hurst seconded the motion. The motion carried unanimously.
Wohlgemuth moved to adjourn the meeting to executive session for 10 minutes to discuss personnel matters. Eckert seconded the motion. The motion carried unanimously. The meeting adjourned to executive session at 7:21 p.m. The executive session ended at 7:31 p.m. and the regular meeting resumed at that time.
Steve Caplinger told the council that he has received some inquires regarding the city's policy on little houses. He thought it would be best to consider this now in case it pops up in the future. The county appraiser has stated that taxation of these structures depends on how the wheels are attached. If it remains mobile it would not be considered real estate. If the wheels are removed and it is set on a foundation, it would be taxed as real estate. The council felt it should be treated as any other mobile home in the city. The city attorney will go over the existing mobile home ordinance and make suggestions.
Requiring licenses for contractors working in the city was discussed. The city attorney will draw up an ordinance requiring contractors and other professionals that do work that involves city utilities to purchase an annual license to do so. They will also be required to contact the city superintendent before doing any such work and they must provide a certificate of insurance prior to beginning any work in the city. A licensing fee must be paid at the time of application for such license. An application form and license form will also be drawn up.

A plan from BG Consultants for the installation of the water meter and valves at the water tower for the emergency back-up connection to CRWD #5 was presented to the council for consideration. Eckert moved to approve the plan submitted by BG Consultants and to have the city superintendent present it to CRWD #5 at their next meeting. Hurst seconded the motion. The motion carried with 4 in favor (Lowe, Hurst, Montgomery, Eckert) and 1 abstaining (Wohlgemuth).
The ordinance regarding dogs running at large was discussed. The $25 fine is not enough to cover the city's expense for catching dogs and transporting them to Atchison. An amendment to the ordinance will be prepared for the next meeting setting the fine at "up to $250"
Acquisition of the property for the new well and whether or not the state will grant a variance for the city to drill on our existing site were discussed. Wohlgemuth will call Jason Hoskinson of BG Consultants regarding the variance. A letter will be sent to the state regarding this also.
The annual Operation and Maintenance agreement for the swimming pool with the Kansas Department of Wildlife and Parks was considered. Eckert moved to accept and sign the agreement. Hurst seconded the motion. The motion carried unanimously.
The city's insurance package renewal from EMC Insurance Company was submitted for consideration. The cost to renew the policy is $22,005.00. Steve Caplinger, insurance agent, explained to the council that the increased cost for the insurance is due mostly to the fact that the city is now insuring more things than in the past rather than a big increase in the actual cost of insurance. Eckert moved to renew the city's insurance package with EMC Insurance Company. Wohlgemuth seconded the motion. The motion carried unanimously.
Eckert moved to adjourn the meeting. Lowe seconded the motion. The motion carried unanimously. The meeting adjourned at 8:27 p.m. Pat Strine, City Clerk
USD 377 SCHOOL NEWS
TALKING TIGERS
The ACCHS Talking Tigers Forensics team competed at the Jackson Heights forensics tournament April 9, 2018. All team members competed well. Congratulations to finalist Victoria Caplinger, 1st place Impromptu Speaking, which qualifies her to compete at the 3A State Championships in May. The Talking Tigers will next host the Regional Speech and Drama Festival on April 21.
Tiger Talk ~ MaKaea Forbes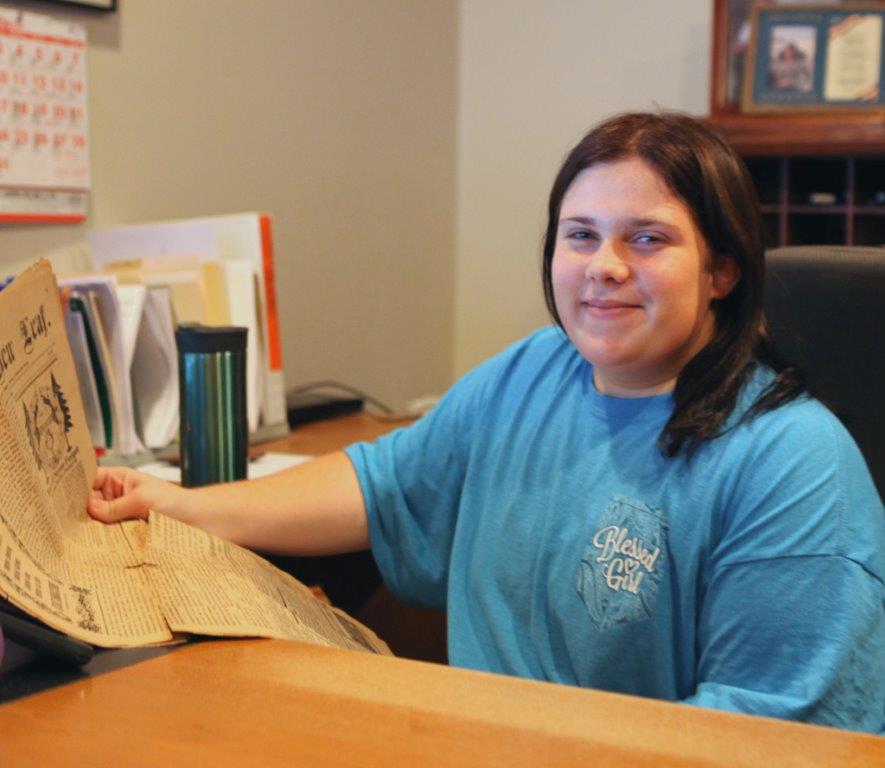 I want to send a shout out to Mr. Courter and Mrs. Kramer for taking the students to the Science Fair in Wichita. Congratulations to the students and their accomplishments. I also want to send a shout out to Mrs. Eckert and Mrs. Kerwood for taking the student to Benedictine College last weekend for the regional vocal competition. We now have several students who are qualified to sing at State. Congratulations! Lastly, Thank you to Mr. English and Mrs. Walters for another great performance. This year's spring play was "The legend of Robin Hood, Sort of." I hear it was a huge success.
This week's appreciation goes to Kailea Sandlin who is appreciative of Lois Lajoie and Faith Cole, "They were the first friends I met when I moved here." Lois Lajoie is appreciative of Faith Cole, "She is always there for me and she is always supportive of me." Dillon Servaes is appreciative of Mrs. Dillon, "because she is my aunt." Bodie Vandeloo is appreciative of Mason Johnston, "because he's my friend."
Monday the kindergarteners traveled to the Topeka Discovery Center. Mrs. Falk states, "There our students pretended to be mechanics, veterinarians, doctors, farmers, and engineers. As engineers, they have to create roads that they could roll a ball across without it coming off. These roads were flooding so they have to make bridges for the road to go over. At the end of the roads they had to cross each other. After Discovery Center, we went to Gage Park and ate lunch and played."
Spring activities are in full swing. The softball and baseball players took on Hiawatha. The Lady Tigers brought home two wins. I want to give a huge SHOUT OUT to Senior Jade Hollands. She hit over the fence twice for two home runs. Way to go Jade! Per Mr. Courter, head baseball coach, "We lost game one, 3-2. Jaden Lee pitched well completing six innings only giving up one run and one hit. We just had too many errors in the field. Game two we lost, 11-5, Auggie Scholz pitched well into the fourth inning. We were leading 4-3 when in the fifth we gave up seven runs, all unearned because of errors."
High school forensics at Jackson Heights. Congratulations to Victoria Caplinger on her 1st place win in Impromptu Speaking. She will now compete in the 3A State Championship in May.
Tuesday JV baseball at Hiawatha. Coach Courter reports, "They did very well for their first games as high schoolers! We were limited in pitchers because of the pitch count and having a game on Friday also. We lost game one 19-16 after leading 16-3, but they played hard and never gave up. The second game we lost 11-0. Gunnar Koontz pitched very well! We just played hard and never gave up.
Thursday the elementary had visitors from Rainbow Communications. They were there to showcase Mrs. Small for her KTYOY Nomination. I'm excited to see so much positivity coming from our schools. Mrs. Small, kudos to all you have done for our district!
Saturday Prom and After Prom were held. As a junior this was my first time attending. I was so excited. It was a great time. I want to send a special thank you to the parents of After Prom. It was so much fun. I can't wait to see what this group of parents come up with for next year. Please see the link on The Newsleaf for all the beautiful attendees' photos.
That's a wrap for this week Tiger fans.
MUSCOTAH NEWS ~ Susan Higley
It has been another up and down week for the weather. We still need a good soaking rain. The days when the temps reached 70 and 80 it was so good to get outside and work, but the weekend brought us back in the house. We will have to wait and see what this week brings.
The Muscotah Cancer Group still has donation tickets for the quarter of a black angus beef donated by Keith and Dolly Wilson in memory of Jim and Lisa Wilson. The proceeds will go to help local cancer patients with extra expenses incurred while taking treatments and going to doctor appointments At present, we have helped over fifty patients from Atchison, Brown and Jackson counties and we want to continue this because the need continues to rise. We would also like to express a special thanks to the Wilsons for the quarter of beef and the Winchester Locker Plant for donating the processing cost. Our group has decided not to attend the Relay for Life this year but plan to continue helping those who are affected by this terrible disease. Tickets are available at the Mercantile, Keith and Dolly Wilson, Deanna Higley, Judy Green and Susan Higley in Muscotah. There are also tickets available in several Horton businesses. The drawing will be held at Muscotah Days on June 2nd.
Outreach will hold a benefit pulled pork dinner in honor of the Brian Handke family who lost everything in a recent fire. The dinner will be Sunday, April 29th from noon to 2 p.m. at the Community Building. The menu includes pulled pork, potato salad, baked beans, cole slaw, dessert and drinks. All proceeds will go to help the family. Everyone is welcome to come and enjoy the meal and help the Handkes. We still need desserts, if you would like to donate a dessert please call Judy at 872-3243 or Susan at 872-3245.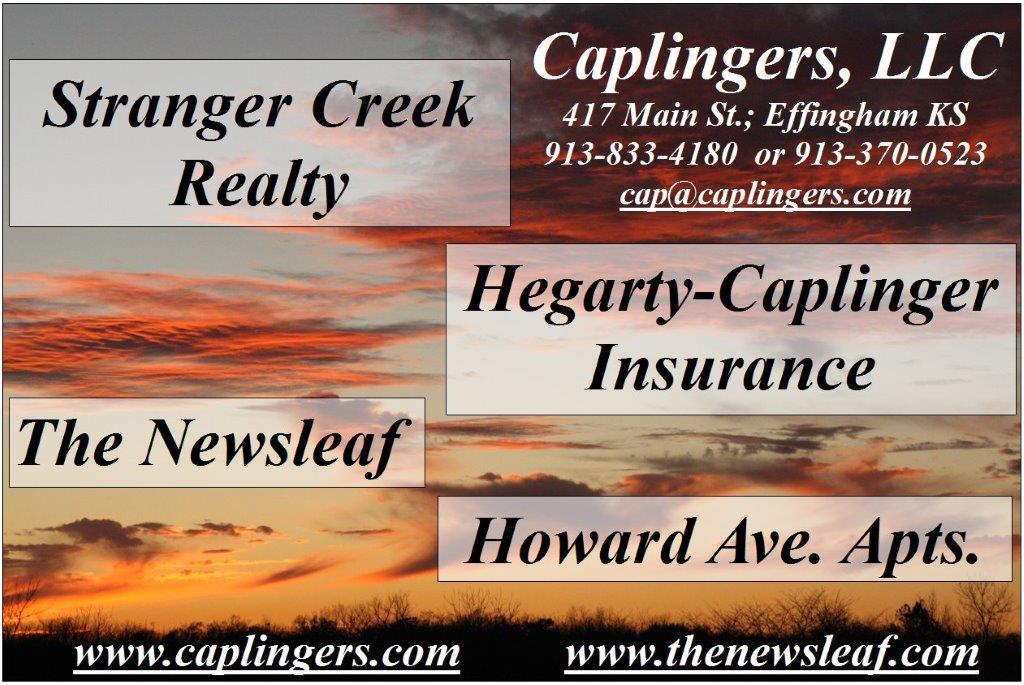 Outreach has finalized plans for their new program to help senior citizens. The group would like to assist those who need rides to the doctor, dentist, or who need groceries or medicine picked up. To receive help or to volunteer to help our seniors, please call 872-3245 or 872-0081. Meals will be prepared by the Mercantile Tuesday thru Saturday for delivery to senior citizens in a three mile radius of town for a cost of $2.00. Call the Mercantile at 872-5000 to order your meal. In order to make this program work, we will need volunteers to help out. If you would like to be a part of this program, please call one of the two numbers listed above. Without your help, we won't be able to help our seniors.
If you like old cars, come to downtown Muscotah on Saturday May 5th for the White Way event. Cars will be leaving Atchison and traveling Highway 9 to Frankfort. The group will stop in town where Outreach will serve biscuits and gravy, juice and coffee for a free will donation. This is not only for the drivers but also open to the public. Bring your lawn chair and watch the cars arrive, visit with the drivers and have breakfast. White Way is done every other year so you won't have this chance again till 2020.
Muscotah City Wide Garage Sales have been rescheduled for Saturday, May 12th. That means it is not too late to get on the list for May. Call Susan at 872-3245 or Dolly at 872-0081. Remember there is no charge. Outreach will take care of all the advertising.
The Muscotah Days committee will meet on Thursday, April 19 at the city building to finalize more plans. It is not too late to get involved and help make this a fun family day in town. For more information call Ed Higley at 872-3245.
Saturday, April 21st will be the next Cancer Support Bingo at 2 p.m. at the Community Building. All proceeds will go to help local cancer patients. Everyone is welcome.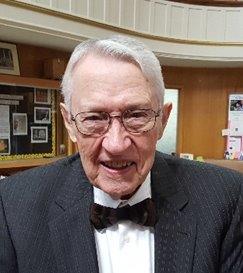 NEW BEGINNINGS ~ Jack Albright
ARE YOU WALKING WITH GOD
" Enoch walked steadily with God. And then one day he was simply gone: God took him." Genesis (MSG)
A child interpreted the story of God taking Enoch to heaven with this childlike simplicity: "One day when God and Enoch were walking and the sun was setting, God said, "Look Enoch. We are closer to my house than to yours. Let's go to my house instead of going back to yours."
Are you walking with God? It is possible but it doesn't happen by accident. It isn't easy. It ends in heaven.
I recently spent two months as a resident in Atchison Senior Village. Depression, physical illness, and side effects of medication falsely convinced me that I was very near death.
I left that facility with a keen awareness that God was giving me life so that I could continue walking with him.
I will turn ninety years old in a few days. Surely God and I are closer to heaven than ever before. I have a comforting image of God holding my hand as he and I walk into the future of minutes, days, or years. I am comfortable as long as he holds my hand.
Someone asks, "How do we know if we are walking with God?" The first answer is simple: "You are not walking with God if you have not received Jesus Christ as your savior. You cannot walk with God if you reject God's son. Jesus states this fact clearly; "I am the way, truth and life. No one comes to the Father except through me." John 14:6
When we receive Jesus we become a spiritual child of God. God becomes our heavenly Father and we begin walking with God.
Someone asks, "If I am a Christian does that mean I am walking with God?" The answer is no. Many who claim to be a Christian are disobedient and are rebelling against God's authority.
Walking with God means that God is the leader and we are the follower. We are to be constantly aware that God is God, and that we are not.
Those who walk with God are in constant communication with God. We talk to him and become personally acquainted with him. We learn who God is through reading the Bible and applying its principles to our life. As we read the Bible we are hearing what God is saying to us. As we respond back to God in prayer we are having a conversation as we walk together.
Walking with God means that he sets the destination and also the road we will travel to safely arrive at the destination.
God may require things from us that we don't understand. We must agree with him whether we understand or not. We are never told that God must agree with us. We are to follow God whether we agree or disagree. Disagreeing with God is disobedience. Disobedience says that we think we know better than God. Partial obedience is total disobedience.
We may be on the same road… but we may be out of step. In a marching parade it becomes obvious if one person is out of step. Being in step requires that we get in cadence with the director. Staying out of step is rebellion, disobedience.
Being in step requires that we are listening to God. Thinking about God does not mean that we listen to Him.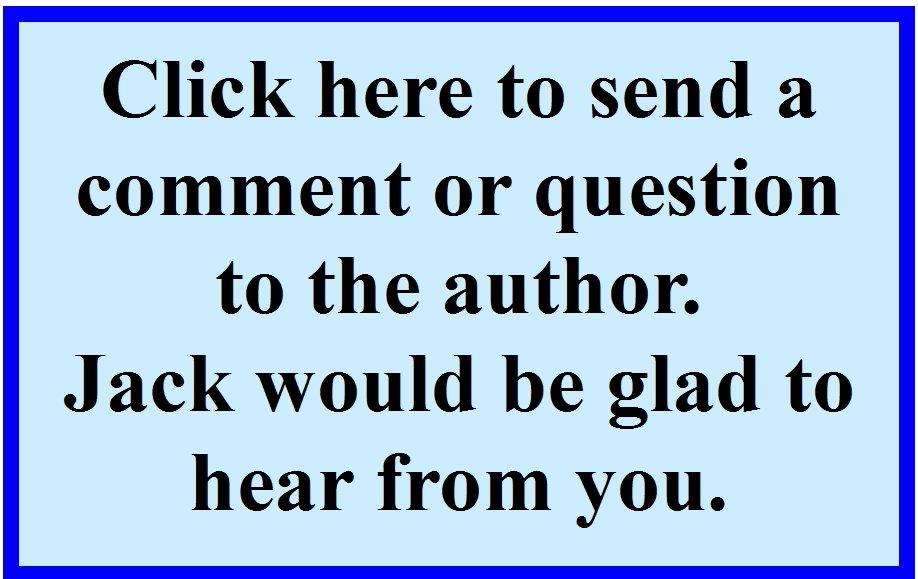 Doing all the above shows that we love God. If we love God we will walk with God.
"Thy word have I hid in my heart that I might not sin against God." (Psa. 119:1)
FROM PASTOR AL ~ Al Schirmacher
Christian friend,
So easy to take a scripture not meant for us and claim it, as if God meant it for everyone everywhere at all times.
For example:
"Joshua told the people, "Consecrate yourselves, for tomorrow the Lord will do amazing things among you."" Joshua 3:5 NIV
Does God do amazing things?
Of course.
But is that what this passage is saying to everyone?
No. It's a promise to the Jewish people as they entered the Promised Land.
Ripping it out of context and applying it to yourself today is not only poor language/exegetical skills, it could lead to frustration and loss of faith. Many days are ordinary, with the Lord at work, subtly, behind the scenes.
I used this example because have never heard someone claim it.
But what if the passage is famous?
"For I know the plans I have for you," declares the Lord, "plans to prosper you and not to harm you, plans to give you hope and a future." Jeremiah 29:11 NIV
Is this as general a promise as we've made it out to be? Is it true of God and us all the time (think of all the judgment & discipline passages)? What do Jeremiah 29, and the passages around it, indicate? Are there other similar promises?
It may indeed be a general promise, but have we done our "due diligence"?
Let us use scripture carefully, brother & sisters.
Be blessed.
Al Schirmacher
"Here I am! I stand at the door and knock. If anyone hears my voice and opens the door, I will come in and eat with that person, and they with me." Revelation 3:20 NIV
There was a time you were open.
There was a time you walked together.
There was a time you loved Jesus and His truth.
But now things are different.
Your heart is apprehensive, fearful, bit hard, perhaps even angry & bitter.
It's easy to blame others, or Him.
But still...the tug is there.
But still...deep inside, you know where responsibility lies.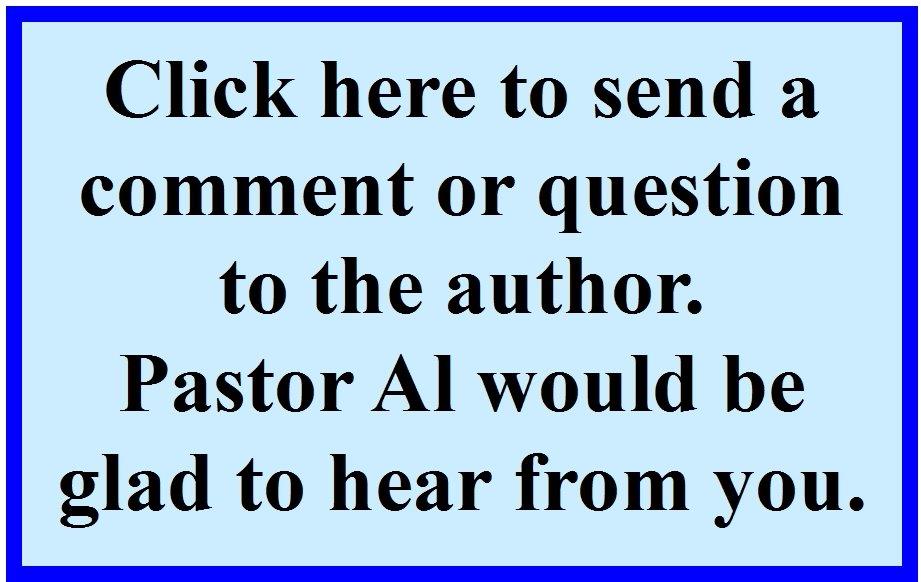 Come back.
His church, He, just might surprise you.
What do you have to lose?
Al Schirmacher
LETTERS TO THE EDITOR
CRITICAL THINKING ~ John Schlageck, Kansas Farm Bureau
Lack of understanding and critical thinking on the part of some in the environmental movement has compromised their effectiveness as self-appointed protector and guardian of our planet.
Whenever we improve our critical thinking skills it becomes easier to see through deception and exaggeration that has characterized the promotions of some environmental organizations and the mass media's coverage of their issues.
If we examine the issue of critical thinking, one of the first things we must realize is correlation is not causation. I know I am wandering into a deep subject for such a shallow mind as mine but bear with me.
Correlation means two things tend to happen at the same time. Causation means that one thing is known to cause another.
Because two things happen at the same time doesn't mean one is causing the other. We need proof, including a reasonable theory showing the path by which one thing causes another to occur.
Global warming and pollution of the water supply with herbicides for example – common environmental concerns – have resulted when correlation of two things was mistaken for causation. To avoid future errors, radical environmentalists must be responsible for proving one thing is causing another to happen.
They just can't say it. That doesn't make it so.
In today's world, much remains unexplained. Cancer is one disease that comes to mind.
This dreaded disease might be due to genetic conditions, nutrition, a health problem in childhood, prolonged stress or a combination of these factors. One day scientists may find a cure for this disease, but that day has not arrived.
Trends don't always predict the future. During the early '70s some scientists predicted the advent of another ice age. During the '80s temperatures increased and some experts said we'd experience catastrophic global warming. The cold winter of 1993-94 prompted a new wave of hysteria about another ice age.
Today's projected cataclysms are the continued fear of global warming and the melting of the polar ice caps. Predictions of resource depletion are another reason for concern. Most of these are based on projections of past trends. Trends only serve as a guideline of past events and cannot document exactly what will happen down the road.
Another element of critical thinking is reliance on fact rather than opinion. So often in our society, the "squeaky wheel gets the grease." The loudest or most controversial opinion receives the most attention. Need I say more about our society today?
This has definitely been true in the environmental movement where claims of upcoming calamities receive extensive media coverage. To make sure experts with a minority view don't mislead the public, seek relevant facts and make up your own mind.
The same goes for all the misinformation in the political arena.
One reason apocalyptic abusers thrive is the public rarely relies on its long-term memory. People are unlikely to remember a doomsayer's dire predictions of a few months ago, much less 10 or 20 years back. We must remember yesterday's false alarms and the people who sounded them if we are to respond to future calls to action.
While few people enjoy risk in their lives, we can't live without it. Everything we do has risk attached. Even ordinary events like walking down the steps (falling and breaking bones) or crossing the street (being hit by a truck).
Remember the risk of drowning (16 in a million) or dying in a home accident (90 in a million) or being killed in an auto accident (192 in a million) greatly exceeds the alleged environmental risks being hawked by some organizations.
Throughout our lives we make choices. We must decide between the black pair of shoes and the brown. We must decide on catsup, pickles or mustard on our hot dog.
The same can be said about our environment and our politics. We must choose our priorities wisely. We can't do everything at once. To do so could produce unintended consequences that could harm the world in which we live.
Instead, we must apply the same prudence we apply to other significant aspect of our lives. The importance of environmental issues doesn't exempt them from this discipline. Their importance makes careful planning and efficiency all the more necessary.
John Schlageck is a leading commentator on agriculture and rural Kansas. Born and raised on a diversified farm in northwestern Kansas, his writing reflects a lifetime of experience, knowledge and passion.
OBITUARIES
Joan C. Kistler, 85, Atchison, Kansas died Saturday, April 14, 2018 at the Medicalodge Nursing Center of Atchison.
Mass of Christian burial will be at 11:00 A.M. Tuesday, April 17, 2018 at St. Louis Church at Good Intent with Rev. Benjamin Tremmel, OSB as celebrant. Interment will follow in Mt. Calvary Cemetery. Visitation with the family will be at 10:00 A.M. with recitation of the rosary at 10:45 A. M. at St. Louis Church. Memorial contributions are suggested to the St. Louis CCD Program and may be left in care of Arensberg-Pruett Funeral Home with whom the final arrangements have been entrusted. Online condolences may be left at www.arensbergpruett.com.
Joan was born February 21, 1933 in Muscotah, Kansas the daughter of Arthur and Verna Connor. She attended Effingham Elementary School and graduated from Atchison High School.
She and Herbert M. "Herb" Kistler were united in marriage on November 25, 1959 at St. Louis Church. Mr. Kistler preceded her in death on July 31, 2002.
Joan was a homemaker and stay at home Mom until her children were raised. She then became employed at the Atchison Valley Hope in the dietary department as kitchen supervisor until her retirement.
She was a member of St. Louis Catholic Church in the Good Intent Community. In her spare time she enjoyed crocheting, playing cards, playing bingo on her tablet and her greatest enjoyment was spending time with and providing candy for her grandchildren and great grandchildren.
Survivors include two sons, Mark A. (Peggy) Kistler, Atchison, KS; David Kistler, Atchison, KS; three daughters, Pam (Steve Dunbar) Albright, Ligonier, IN; Michelle (Mark Ramsey) Kistler, Atchison, KS; Jane (Roi Albright) Kistler, Atchison, KS; a brother, Ed Conner, Effingham, KS; twelve grandchildren and seventeen great grandchildren.
She was preceded in death by her parents, her husband, a daughter, Cindy Kistler and a sister, Naomi Jones.
Gary Lee Rasdall, 74, of Effingham, KS died on Thursday, April 12, 2018 at the Mosaic Life Center, St. Joseph, MO.
Funeral Services will be 11:00 AM on Wednesday, April 18, 2018 at the Becker Dyer Stanton Funeral Home, with Rev. Mark Armstrong officiating. Burial will follow in the Evergreen Cemetery, Effingham, KS. The family will receive friends from 6:30 to 8:00 PM on Tuesday, April 17th, 2018 at the Becker-Dyer Stanton Funeral Home, 800 Kansas Ave, Atchison, KS. Memorial contributions are suggested to the NEKS Hospice and may be sent in care of the Becker Dyer Stanton Funeral Home. Condolences to the family may be left online at www.beckerdyer.com.
Gary was born on August 14, 1943 in Kansas City, KS the son of Everett and Doris J. (Summers) Rasdall. He graduated from Atchison County Community High School in 1961. Gary was a United States Air Force veteran serving from 1967 to 1971. He worked as a steelworker at the former LFM Foundry, Rockwell International, Atchison Casting and Bradken. He retired after 43 years. Gary was a member of the Larkinburg Christian Church and a member of the Ozawkie American Legion Post, the National Rifle Association and was an avid fisherman, and enjoyed hunting and gardening. Mr. Rasdall was the MVP for three Air-Force Bases Fast Pitch Baseball Teams.
He was married to Joyce E. Sharp on August 15, 1964 in Effingham, KS. Mrs. Rasdall survives of the home in Effingham. Additional survivors include several nieces and nephews. His parents, two brothers, Eddie and Mick Rasdall, and a sister, Sharon Kuykendall preceded him in death.
Joan M. Drimmel, 86, Atchison, Kansas, died Tuesday, April 10, 2018, at her residence with her family at her side.
A private family memorial service will be held Saturday, April 28, 2018, at the Arensberg-Pruett Funeral Home. A private burial will be at a later date. Memorial contributions are suggested to St. Croix Hospice and may be left in care of the funeral home. Online condolences may be left at www.arensbergpruett.com.
Joan was born May 2, 1931, in Winthrop, Missouri, the daughter of Jesse and Regina (Yackie) Betts. She attended school in Atchison and graduated from Atchison High School.
She and Francis J. "Junior" Drimmel were united in marriage on July 26, 1950, in Van Burren, Arkansas. Mr. Drimmel preceded her in death on July 17, 2017.
Joan enjoyed visiting with customers that came to Drimmel's service station. She enjoyed reading, cooking, taking frequent trips to the casino and taking care of her family. She formerly worked as a cook for the bowling alley and ran a restaurant on West 59 highway. Joan and her husband, Junior, opened Drimmel's in 1965.
Survivors include a son Daryl (Marta) Drimmel, Atchison, Kansas, four sisters, Teresa Ernzen, Atchison, KS, Sharon Agee, St. Joseph, MO, Doris Holloway, St. Joseph, MO, Darlene O'Neill, Newton, KS, two grandchildren, Darin (Christina) Drimmel, Atchison, KS; Bridgette Drimmel, Goddard, KS; and two great grandchildren, Aidden and Leland Drimmel.
She was preceded in death by five brothers, Walter Betts, Harold Betts, Kenneth Betts, Richard Betts, Robert Betts, two sisters, Barbara Freeman and Carol Lawrence.
GOVERNMENTAL NEWS
Unapproved Minutes of the April 10 Meeting of the Atchison Co. Commission
Pursuant to the law, the Atchison County Commission Board met in Regular Session at 1:00 PM on the 1st floor of the courthouse, 423 N 5th St. Atchison, KS. Chairman Eric Noll called the meeting to order with Commissioner Henry W. Pohl, Commissioner Jack Bower, and County Counselor Patrick Henderson present. Deputy County Clerk, Linda Chalfant, recorded the minutes.
The Board recited the pledge of allegiance to start the meeting.
Minutes of the April 4, 2018 Atchison County Commission Meeting were reviewed with no corrections noted. Commissioner Bower made the motion to the minutes. Commissioner Pohl seconded the motion. Chairman Noll called for a vote, all voted aye. Motion carried 3-0.
*Commissioner Comments and Committee Reports:
Commissioner Pohl stated that he has a Juvenile Corrections Advisory Board meeting in Atchison, tomorrow April 11, 2018.
Chairman Noll stated he has a meeting with the Northeast Kansas Environmental Services (NEKES) in Troy KS, on Thursday April 12th.
On Friday, Apr13, 2018 the board will be attending the Leadership Breakfast in the morning and the Gubernatorial debate in the evening.
* New Business Before the Board:
Commissioner Pohl stated he would like Michelle and Jamie to come in during work session next meeting of April 17, to discuss employee reviews.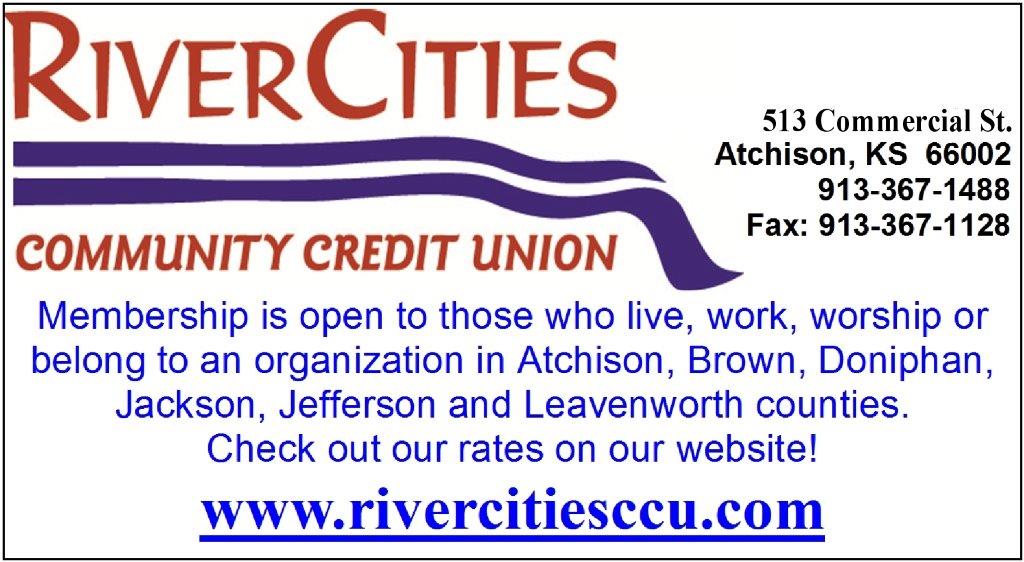 Mike Elliott, Arrington appeared before the board and with County Counselor Henderson about property in Kapioma Township that was discussed last meeting with Gregg Oswald. Counselor Henderson talked with Roger Denton, GIS Mapping about the plat. The Plat was filed in 1882, and is handwritten. It did not appear that the limits of the subdivision were clearly stated. GIS [TITLE] Denton said he would work on it, but that it would take some time. Counselor Henderson mentioned that there has not been an application for a sanitary system for the new house. Mr. Elliott stated that they were planning to use what is already there and tear down the old house. Chairman Noll is going to talk to NEKES when he meets with them on Thursday and he is going to let them know that Mr. Elliott will contact NEKES about the sanitation issue.
Counselor Henderson took Mr. Elliott to the Register of Deeds office to look at the original plat.
Chairman Noll made a motion for a 15 minute recess at 1:20 until 1:35 to give Counselor Henderson time to go to Register of Deeds Office with Mr. Elliott, Commissioner Pohl seconded the motion. Chairman Noll called for a vote, all voted aye motion carried 3-0.
County Counselor Henderson made comment the board should have received a letter by email from a law firm soliciting whether they were interested in joining as plaintiffs in some class action litigation concerning opioids. This litigation would be against pharmaceutical manufactures. Counselor Henderson was not sure whether the county had identifiable damages, but he also admitted he had not researched the subject. Counselor Henderson noted that several cities and counties received similar letters, including the City of Atchison. Commissioner Pohl feels we do have an opioid drug problem and made the suggestion to talk to someone at the Hospital. Counselor Henderson stated that the County itself would be the plaintiff. Counselor Henderson asked the board if they wanted him to research this or maybe invite someone to come and give a presentation to the board. Commissioner Bower stated that if someone would be interested in talking with the board, they will be willing to listen.
Counselor Henderson sent an email to Roger Edgar with George K. Baum verifying from the notes he has is that 90 days is all that is needed time wise for issuing bonds. Counselor Henderson indicated that we would not want to borrow money until we were ready to spend it. Counselor Henderson suggested that we contact Cook Flat and Strobel and Husker Steel to determine when the projects would be ready to be let. Since Seth wasn't at the meeting today, he is going to email Seth about the timeline. Counselor Henderson will also follow up with Mr. Edgar and with Bond Counsel.
* Old Business Before the Board:
Century link presented a Request and Petition for permission to work in the right-of-way. CenturyLink plans to relocate Fiber and copper facilities to within five feet of the exterior limits of the proposed right-of-way. Under the proposal this would all be at Century Link's cost. Counselor Henderson looked this over and believed it was acceptable. Commissioner Bower made a motion to accept the proposal to allow CenturyLink to relocate the telephone line, Commissioner Pohl seconded, Chairman Noll called for a vote and the motion carried 3-0
Bills were presented to be signed.
Adds and Abates were presented to be signed.
Commissioner Bower made a motion to adjourn at 1:50 PM. Commissioner Pohl, seconded the motion, Chairman Noll called for a vote, all voted aye. Motion carried 3-0.
Attest: Linda Chalfant, Deputy County Clerk
Lt. Governor Joins USDA Under Secretary in Visit to Drought Areas
MANHATTAN, Kan. — Lt. Governor Tracey Mann hosted Bill Northey, the USDA Under Secretary for Farm and Foreign Agricultural Service, on a trip to south central Kansas on Friday, April 6, to visit drought-affected fields and to speak with farmers and ranchers in the area. They were joined by David Schemm, USDA FSA state executive director in Kansas; Jackie McClaskey, Kansas Secretary of Agriculture; Tracy Streeter, director of the Kansas Water Office; and Rich Felts, president of Kansas Farm Bureau.
A roundtable discussion at the Kanza Cooperative in Pratt gave area farmers, ranchers and industry partners an opportunity to talk about their experiences and concerns with the representatives from state and federal agencies who have a voice in policy issues. The group discussed a variety of issues including crop insurance, the Conservation Reserve Program, trade, farm programs and more.
"Agriculture is the backbone of the Kansas economy, and Governor Colyer and I will work with local farmers and ranchers to understand the challenges they are facing and do what we can to support them throughout this drought," said Lt. Governor Mann.
The group walked wheat fields near Pratt, Kansas, which have been distressed by the drought conditions currently impacting much of Kansas. Governor Colyer signed a drought declaration for the state on March 6, and the conditions have only worsened since that time, with the newest U.S. Drought Monitor showing 49 counties in D2 (severe) or D3 (extreme) drought levels and now 6 counties at D4 (exceptional) levels. Pratt County is at the D3 (extreme) drought level.
AG Derek Schmidt Files Lawsuit To Bar Out-Of-State Candidates From Running For Governor In Kansas
TOPEKA – (April 10, 2018) – People who do not reside in Kansas are not eligible to run for or serve as governor of Kansas, Attorney General Derek Schmidt is arguing in a lawsuit filed today.
The lawsuit, filed in Shawnee County District Court, asks the court to declare that the Legislature has, through several statutes, already determined that candidates for governor and lieutenant governor must be residents of the state. Schmidt argues that while no single statute expressly requires Kansas residency, these several statutes taken together clearly establish the Legislative intent that gubernatorial candidates must be residents of the state.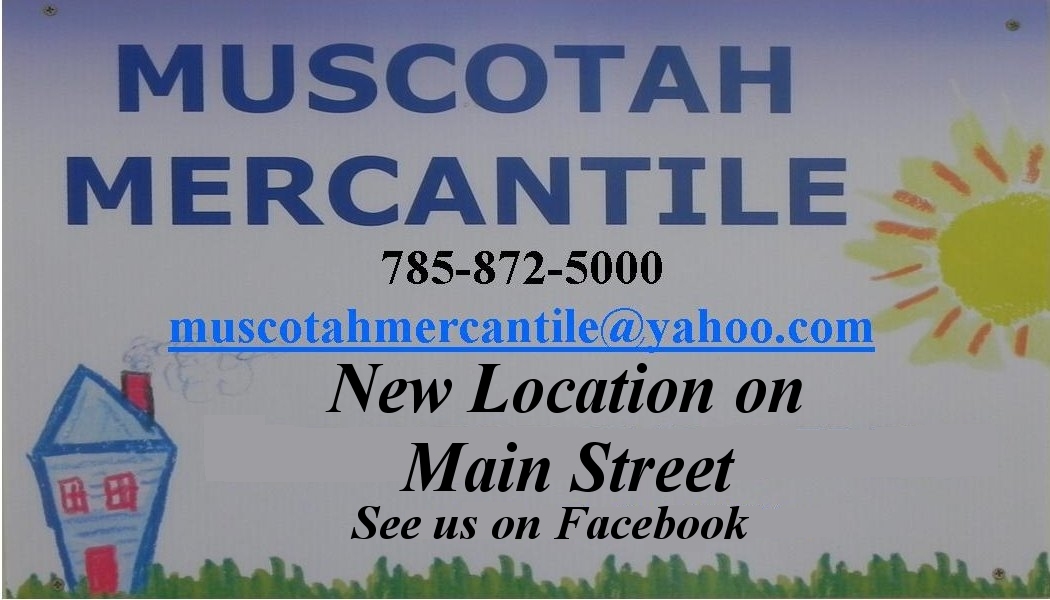 "It appears that the Legislature always has intended candidates for Kansas governor to reside in our state," Schmidt said. "Other states have written their residency requirements more clearly, so we're asking the court to interpret Kansas law so the meaning will be clear."
Included in the statutes that Schmidt cites is K.S.A. 25-4004, which specifies the method by which candidates for governor and lieutenant governor may have their name placed on the primary ballot. One of those methods is by nomination petition, which the law specifies must include the candidate's city of residence "and state of Kansas." The lawsuit also cites provisions of the Kansas Campaign Finance Act, the statute specifying how a candidate's city of residence is to be listed on the ballot, the statute specifying how candidates may withdraw from the ballot and the Governors of Kansas Hometown Heritage Act, which authorizes the Kansas Department of Transportation to install signs at the hometowns of Kansas governors.
In a circumstance without precedent, 10 people who reside in other states already have taken the initial step required to become candidates for Kansas governor in the 2018 election. Additional residents of other states have expressed publicly an interest in running for Kansas governor. Schmidt noted that having one or more ineligible candidates on the ballot could inject confusion and uncertainty into the election outcome, particularly if the election is close.
"It's better for Kansans to know from the courts the answer to the residency question before the ballot is set and the votes for governor are cast," Schmidt said.
Several teenage candidates younger than age 18 who live in Kansas also have begun the process to run for governor. They would not be affected by the outcome of the lawsuit, which relates only to whether people who live out of state may become gubernatorial candidates in Kansas and not to candidates' ages. The lawsuit only addresses the legality of out-of-state candidates for governor and lieutenant governor and not for other statewide elected offices.
The case is State of Kansas v. Secretary of State, Shawnee County District Court Case No. 2018-CV-285. A copy of the petition is available at http://bit.ly/2GRmEZF.
AG Schmidt To Lead National Summit On Elder Abuse Next Week In Manhattan
TOPEKA – (April 11, 2018) – A group of the nation's attorneys general will gather next week in Manhattan, Kan., to discuss state responses to elder abuse and related issues, Kansas Attorney General Derek Schmidt said.
Schmidt, who currently serves as president of the National Association of Attorneys General, will host the group for his Presidential Initiative Summit, which is the culmination of his yearlong focus on "Protecting America's Seniors: Attorneys General United Against Elder Abuse."
Speakers for the summit include Roberta Flowers, co-director, Center for Excellence in Elder Law, Stetson University College of Law; Ed Hutchison, executive director, National Association of Triads, Inc.; and Laura Mosqueda, M.D., interim dean, Keck School of Medicine, University of Southern California. There also will be presentations from elder-abuse specialists at state attorney general offices and a welcome from Richard B. Myers, president of Kansas State University. The speakers will address topics including the medical dynamics of aging, elder abuse investigations, senior consumer protection, financial relationships and interagency partnerships.
The summit begins at 8:45 a.m. on Tuesday, April 17, and will conclude at 1 p.m. on Wednesday, April 18. The Tuesday sessions will be at the Hilton Garden Inn Ballroom, 410 S. 3rd St., and the Wednesday sessions will be at the K-State Alumni Center Banquet Room, 1720 Anderson Ave.
The summit will be open to registered attendees and credentialed members of the media. For a copy of the press agenda and press credentials to attend, contact Marjorie Tharp, NAAG communications director, at mtharp@naag.org or 202-326-6047.
Belleville Man Sentenced To Life In Prison For Jessica's Law Charge
BELLEVILLE – (April 9, 2018) – A Belleville man was sentenced today to life in prison for rape of a person under 14 years of age, Kansas Attorney General Derek Schmidt said.
Jose Ines Cuellar, 52, was sentenced to life in prison without the possibility of parole for at least 25 years for one count of rape. The defendant will also serve lifetime parole and post release supervision. Cuellar pleaded no contest to the charge in February. The charge falls under Jessica's Law, because the victim was under 14 years of age. Judge Kim W. Cudney presided over the sentencing in Republic County District Court.
The crime was committed in August 2017. The charge stemmed from an investigation by the Republic County Sheriff's Office. Assistant Attorney General Will Manley and Acting Deputy Attorney General Melissa Johnson of Schmidt's office prosecuted the case.
Governor Colyer and Attorney General Schmidt to host 21st Annual Crime Victims Rights Conference
TOPEKA – (April 9, 2018) – Kansas Governor Jeff Colyer and Attorney General Derek Schmidt will host the 21st Annual Crime Victims Rights Conference on April 11-12, 2018, at the Capitol Plaza Hotel and Maner Conference Center in Topeka.
This event brings together law enforcement, prosecutors, victims' advocates, social service providers, health care professionals, crime victims and other interested parties to learn about effective response, resources and support services for victims of crime.
"Victims and survivors of crime across Kansas need and deserve our support and assistance to help them cope with the often-devastating consequences of crime," Governor Colyer said. "These survivors show a strength and bravery that should be emulated by all of us. We are very grateful for those advocates who have dedicated their lives to helping these victims and survivors."
Attorney General Schmidt said the conference provides important support and recognition for those who provide support to victims of crime.
"The conference recognizes the dedicated crime victim service professionals and volunteers who work tirelessly for all crime victims in Kansas," Schmidt said.
This year's theme, "Expand the Circle, Reach all Victims," emphasizes the importance of inclusion in victim services. The theme addresses how the crime victims field can better ensure that every crime victim has access to services and support and how professionals, organizations, and communities can work in tandem to reach all victims.
This year's conference includes 46 workshops and four keynote presentations to provide professional development. Keynote speakers are:
· Paul Greenwood, Deputy District Attorney and Head of Elder Abuse Prosecution Unit, San Diego, California
· Jenna Quinn, M.S., Survivor behind "Jenna's Law", Dallas, Texas
· Aldo Seoane, Co-Founder of Wica Agli, Mission, South Dakota
· Angelyn Bayless, Project Coordinator of CEASE Network, Phoenix, Arizona
Governor Colyer will open the conference with a video address to attendees on Wednesday, April 11, at 8:15 a.m.
Attorney General Schmidt will present the annual awards at the luncheon on Thursday, April 12, at 12:05 p.m.
Conference sponsors include; Kansas Governor's Office, Kansas Attorney General's Office, Kansas Department for Children and Families, Kansas Coalition Against Sexual and Domestic Violence, Kansas Children's Service League, Sunflower Health Plan, Kansas Bureau of Investigation, Kansas Sheriff's Association, Kansas Highway Patrol, Appriss, Inc.
Pittsburg Man Pleads To Linn County Murders
MOUND CITY – (April 11, 2018) – A Pittsburg man today pleaded no contest to two counts of first-degree premeditated murder for the 2016 deaths of two family members, Kansas Attorney General Derek Schmidt said.
David Patrick McNabb, 32, pleaded no contest to the two counts of first-degree premeditated murder as well as one count of felony theft and one count of interference with law enforcement. District Court Judge Mark Ward accepted the pleas and adjudged McNabb guilty of the crimes. The charges stemmed from the November 2016 deaths of McNabb's uncle, Kenneth McNabb, and grandmother, Betty McNabb.
Sentencing is scheduled for September 5 at 9:30 a.m. in Linn County District Court.
The case was investigated by the Linn County Sheriff's Office, Crawford County Sheriff's Office and Kansas Bureau of Investigation. Assistant Attorneys General Jessica Domme and Jason Oxford of Schmidt's office are prosecuting the case.
Sen. Moran to Chair Senate Appropriations Subcommittee on Commerce, Justice, Science
WASHINGTON – U.S. Senator Jerry Moran (R-Kan.) was today selected to serve as chairman of the Senate Appropriations Subcommittee on Commerce, Justice, Science, and Related Agencies. This selection adds to Sen. Moran's commitment to economic competitiveness and job growth in Kansas as the senator also serves as the chairman of the Senate Commerce Subcommittee on Consumer Protection, Product Safety, Insurance, and Data Security.
"I take seriously my role of being a responsible steward of taxpayer dollars and this chairmanship provides an opportunity to prioritize funding for key investments in our nation's infrastructure, public safety, aerospace initiatives, the National Science Foundation, NASA and a number of additional programs important to Kansans," said Sen. Moran. "I look forward to conducting oversight over programs that impact our economic development efforts nationwide and advocating for policies that strengthen Kansas' economy by providing a level playing field in the global market for Kansas agriculture producers."
"I will continue to serve as a member of the Subcommittee for Military Construction, Veterans Affairs and Related Agencies and am proud of the work the committee has achieved for our service members and our veterans in the 115th Congress," continued Sen. Moran. "Providing for members of our armed forces and making certain our veterans have access to the quality, timely care they have earned have long been top priorities for me. I will continue my work to invest in the quality of life for our military families, advocate for improvements at the VA and address Department of Defense investments in infrastructure in order to keep Kansans and Americans safe."
"Senator Moran has always been a strong advocate for America's aerospace and defense industry," said Aerospace Industries Association President and CEO Eric Fanning. "His leadership as Co-Chair of the Senate Aerospace Caucus has focused on prioritizing innovation and growth, and I'm confident he'll continue that mission as Chairman of the Appropriations Subcommittee on Commerce, Justice, Science and Related Agencies."
"Senator Moran has been a consistent champion of entrepreneurship and innovation—we know that small and startup businesses will be well-represented as he assumes this new role," said President and CEO of the Enterprise Center in Johnson County George Hansen. "The Senator's advocacy for the expansion of programs that serve growing businesses and create jobs in Kansas, like the EDA's Regional Innovation Strategies Program, has proven invaluable. We look forward to continuing our efforts to advance American entrepreneurship together."
"We are pleased with the announcement that Sen. Moran will chair the Commerce, Justice and Science Appropriations Subcommittee," said Kansas Farm Bureau President Rich Felts. "We value his strong voice for agriculture regarding the importance of trade to Kansas farmers and ranchers and know he will continue to fight for rural Kansas."
In his previous role as chairman of the Senate Appropriations Subcommittee on Military Construction and Veterans Affairs, Sen. Moran prioritized investments in programs and policies vital to the United States Armed Forces and veterans across the nation and specifically in Kansas, including $17.5 million for a Combat Arms Facility on McConnell AFB and $19 million for Enlisted Barracks on Ft. Leavenworth. Other priorities focused on the livelihood and well-being of our military members, their families and our nation's veterans include:
· Improving access to care, opioid addiction treatments, veterans' caregiver services and homeless veterans' assistance;
· Expansion of the Clay Hunt Suicide Prevention pilot program and additional funds for the Veterans Crisis Line;
· Vital construction projects under the European Reassurance Initiative to thwart Russian aggression;
· Hiring critical healthcare positions, such as Chiropractors and Marriage and Family Therapists; and
· Additional resources for states operating veterans homes.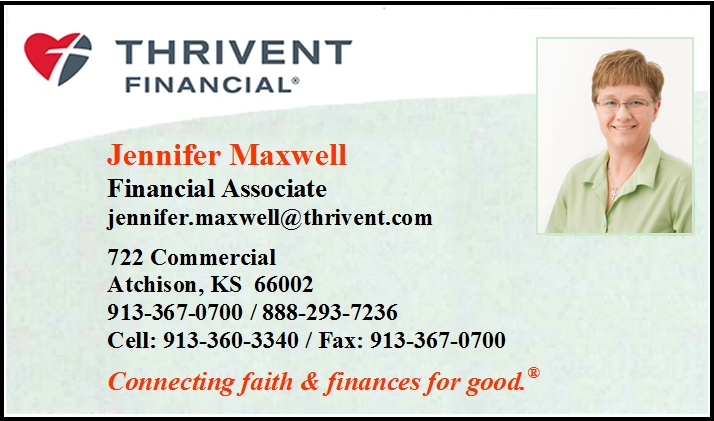 Sen. Moran will continue to serve as a member of the Senate Appropriations Subcommittees for Agriculture, Rural Development, Food and Drug Administration, and Related Agencies; for Defense; for Military Construction, Veterans Affairs and Related Agencies; for Financial Services and General Government; and for Labor, Health and Human Services, and Related Agencies.
MISCELLANEOUS PRESS RELEASES
Noyce Scholarship Grant Expands Program At FHSU Into 2023
HAYS, Kan. – Scholarships for the Noyce Teacher Leader program at Fort Hays State University have been granted an additional $1.45 million from the National Science Foundation to extend the program into the spring of 2023. The award will support eight $13,000 scholarships for future mathematics or science teachers each year.
Combined with the grant awarded in 2012, the Noyce funding for FHSU totals almost $2.7 million to provide scholarships for junior or senior education students majoring in a science or mathematics field.
"This is a great award for expanding STEM educator scholarships," said Dr. Paul Adams, dean of the College of Education at Fort Hays State. "In addition, the award will assist in recruiting students from community colleges who aspire to a career in science or mathematics teaching."
Adams noted that FHSU's Noyce program also has funding to provide scholarships for students transferring from community colleges in Barton County, Colby, Dodge City, Garden City and Seward County.
The ultimate aim of the program, said Adams, is to expand the workforce in the STEM fields – science, technology, engineering and mathematics – by training teachers of science and mathematics for middle and high schools.
Funding for the program comes through the NSF from the Robert Noyce Teacher Scholarship Program, created by the family of Noyce, who was a co-founder of Intel.
At FHSU, the program also funds a variable number of Noyce Summer Scholars for the university's Science and Mathematics Education Institute. The scholars receive a stipend of $550 per week for five weeks to work in summer programs for area youth – summer camps for math and science in various contexts.
Directors of FHSU's Noyce Program are Adams; Dr. Gavin Buffington, chair of the Department of Physics; Dr. Janet Stramel, associate professor of teacher education; and Dr. Bill Weber, assistant professor of mathematics.
Information on the Fort Hays State Noyce Teacher Leader program, including links to application and reference forms, can be found at www.fhsu.edu/smei/noyce/.
USDA Offers Food Safety Tips to Avoid Foodborne Illness While Celebrating at Spring Gatherings
WASHINGTON, April 11, 2018 – Spring is finally here. It has been a long wait, but warmer temperatures bring events like weddings, graduations and holiday celebrations. These events bring together groups of people to enjoy considerable amounts of delicious and often traditional foods. But if proper food safety steps aren't taken, your celebration could turn into a disaster.
The Centers for Disease Control and Prevention estimates that in the U.S., food borne illness causes 128,000 hospitalizations and 3,000 deaths each year. This spring, USDA is offering tips on how to properly handle, cook and store food when serving large groups of people. These tips will keep you and your guests safe from food borne illness.
The Four Basic Steps to Food Safety
Having the right kitchen equipment will make your life easier when practicing four food safety steps: clean, separate, cook and chill.
· Clean hands frequently with warm soapy water, especially before and after handling raw food; thoroughly wash cutting boards, countertops and utensils with hot soapy water.
· Use separate cutting boards for raw and ready-to-eat foods. For example, use one cutting board for produce and a different one for raw meat and poultry. That way, you are preventing cross contamination between raw and ready-to-eat-food.
· Always use a food thermometer when cooking. Measure the internal temperature of meats, poultry, and seafood and egg products before serving to make sure they are ready to eat. The USDA Safe Minimum Internal Temperatures chart will help you determine if your food is safe to eat:
· Beef, pork, veal and lamb - steaks, chops or roasts: 145°F and allow to rest for at least three minutes (including fresh or smoked ham)
· Ground meats: 160°F
· Fully cooked ham (to reheat): Reheat cooked hams packaged in USDA-inspected plants to 140°F and all others to 165°F
· All poultry (breasts, whole birds and stuffing, legs, thighs, wings and ground poultry): 165°F
· Egg dishes: 160°F
· Fish: 145°F
· Leftovers and casseroles: 165°F
· Perishable food should not be left out at room temperature for more than two hours. At celebration gatherings, make sure your cold food is kept cold (40°F or below) by serving it in smaller portions and refilling, or by putting the food containers over ice. Hot food should be kept hot (140°F or above); you can keep the food warm by serving in warming trays or using a slow cooker.
Grocery Shopping Plan
When shopping for groceries:
· Pick up cold items last and bring them home immediately so they are refrigerated or frozen within two hours.
· Place raw meat and poultry in plastic bags to prevent raw juices (which may contain harmful bacteria) from dripping onto other foods in your shopping cart.
Spring Kitchen Basics
· Make sure your refrigerator temperature is set to 40°F or below and your freezer at 0°F or below. An appliance thermometer can come in handy to check those temperatures.
· 'Spring clean' your fridge for a fresh, healthy start this time of the year.
· Do not wash meat and poultry. Doing so increases the risk of cross-contamination in your kitchen. Cooking meat and poultry to the correct internal temperature will kill any bacteria.
· Do not thaw foods at room temperature. Safe thawing can only be done in the refrigerator, in the microwave or by using the cold-water method. If you thaw using the microwave or the cold-water method, be sure to cook the food immediately after it has thawed.
· Perishable food should not be left at room temperature for more than two hours (one hour when temperature is above 90°F).
· When storing leftovers like large pots of soup or stew, divide them into shallow containers. Slice large portions of cooked meat or poultry into smaller portions and store in containers. Cover and refrigerate.
Consumers can learn more about key food safety practices by following FSIS @USDAFoodSafety on Twitter or Facebook. Consumers with questions about food safety can call the USDA Meat and Poultry Hotline at 1-888-MPHotline (1-888-674-6854) or chat live with a food safety specialist in English or Spanish at AskKaren.gov, available from 10 a.m. to 6 p.m. ET, Monday through Friday.
FHSU PREPARES FOR 52ND ANNUAL RODEO
HAYS, Kan. – Bronc Rumford has been associated with all 51 of the previous Fort Hays State University rodeos, so he has witnessed competitors rope and ride through all kinds of weather.
However, neither rain nor wind nor even snow deter rodeo contestants. So it doesn't bother Rumford, a former standout on the FHSU rodeo team and now head coach for his alma mater's rodeo club, that there is a chance of rain in the forecast for this year's event.
The 52nd annual FHSU NIRA Rodeo is scheduled for Friday through Sunday, April 20-22, at Doug Philip Arena, located on Golf Course Road, a half mile west of U.S. Highway 183 Alternate.
"As badly as we need rain, I'm not going to complain if it rains," Rumford said.
Rain or shine, the rodeo has gone on, and this year is no different.
About 500 contestants from 21 schools will converge on Hays for the three-day event, held at the arena named in honor of the man who helped start the first rodeo club at FHSU back in the mid 1960s.
The public performances are set for 7 p.m. Friday and Saturday and 1 p.m. Sunday. But there is a plethora of other activities for fans to take in, too.
Those include a costume ribbon roping Friday night; the Wild Ride, riding bucking horses with costumes, Saturday night; and a freestyle bullfighting exhibition all three days. The 2018 FHSU rodeo queen will be crowned Friday night.
Contestants will compete in bareback riding, saddle bronc riding, bull riding, tie-down roping, breakaway roping, goat tying, barrel racing, steer wrestling and team roping.
The top three individuals in points in each individual event, as well as the top two teams, in each of the 11 regions across the country qualify for the College National Finals June 10-16 in Casper, Wyo.
Several FHSU competitors still have a shot at making nationals, should they place well in the final two rodeos on the Central Plains Region circuit.
Rumford has been attending FHSU's rodeos since he was a youngster because his family's business, Rumford Rodeo Co. out of Abbyville, supplied the stock for the rodeo for 45 years. Like always, he thinks fans are in for a treat.
"In my opinion, this is the toughest region in college rodeo," Rumford said. "Other regions are just as tough when you're talking the best against the best, but most of the other regions don't have as much depth that ours does."
Rumford said the rodeo provides a little bit of everything. Prior to Saturday night's competition, there will be an appreciation dinner alumni of the rodeo club, current members and their parents and sponsors. Sunday's activities will begin with a 10 a.m. church service called Cowboy Church.
"There will be some spills of course, some thrills and a lot of excitement," he said.
Tickets are available for purchase at several locations in Hays: the Student Service Center in the FHSU Memorial Union; the FHSU rodeo office, Albertson Hall 213A; Orscheln's Farm and Home Center, 2900 Broadway Ave.; and Vanderbilt's, Inc., 2704 Vine St., Suite A.
Prices for advanced ticket sales are $8 for adults and $4 for children ages 6 to 15. Tickets also can be purchased at the gate for $12 (adults) and $8 (children). Those 5 and under will be admitted free, as will FHSU students, with their Tiger ID card.
WILDLIFE AND PARKS REPORTS
Wildlife, Parks and Tourism Commission To Hold Public Meeting in Chanute
PRATT – The Kansas Wildlife, Parks and Tourism (KWPT) Commission invites the public to attend their next public meeting on Thursday, April 26, 2018 in Chanute. The meeting will be held in the Alliance Room (3rd floor) of Memorial Building, 101 S. Lincoln, Chanute. The afternoon session will begin at 1 p.m. and recess at 5 p.m., then the Commission will convene at 6:30 p.m. for the evening session. The public is invited to attend both sessions and time will be set aside at the beginning of each for public comment on non-agenda items.
The afternoon session will begin with a report on the agency and state fiscal status and an update on the 2018 Kansas legislative session. The Commission will then hear General Discussion items to include a Tourism Division update, and regulations updates from the Parks and Fisheries divisions. The Workshop Session will follow and include discussions on webless migratory birds, deer seasons on Fort Riley, public lands regulations, elk management units, and coast guard navigation rules.
The evening session will convene at 6:30 p.m. for a Public Hearing, at which time the Commission will vote on the 2018-2019 seasons for antelope, elk, and waterfowl.
If necessary, the Commission will reconvene at Memorial Building at 9 a.m., April 27, 2018, to complete any unfinished business. Information about the Commission, as well as the April 26 meeting agenda and briefing book, can be downloaded at ksoutdoors.com/KDWPT-Info/Commission/Upcoming-Commission-Meetings.
Live video and audio streaming of the meeting will be available at ksoutdoors.com. If notified in advance, the department will have an interpreter available for the hearing impaired. To request an interpreter, call the Kansas Commission for the Deaf and Hard of Hearing at 1-800-432-0698. Any individual with a disability may request other accommodations by contacting the KWPT Commission secretary at (620) 672-5911.
The next KWPT Commission meeting is scheduled for Thursday, June 21, 2018 at the Great Plains Nature Center in Chanute.
Kansas Birding Festival Comes To Milford Lake
JUNCTION CITY – The 2018 Kansas Birding Festival – one of Kansas' premiere outdoor birding events – will be held at Acorns Resort at Milford Lake, April 27-28. The special event, which is held every other year, alternating with the Wings `N Wetlands event at Great Bend, provides participants with the opportunity to go birding in premier locations led by some of the state's top birders.
Birding tours will occur Friday afternoon, Saturday morning and Saturday afternoon. The event will conclude Saturday evening with a meal and presentation presented by Dr. Alice Boyle of Kansas State University. Dr. Boyle will share information about the tropical rain forest, highlighting the little colorful, dancing birds known as manakins. The presentation will tell the story of the manakins' "dating game," as well as how both weather and a steady diet of fruit affects manakins.
Registration for the weekend event is $175. For more information, visit www.kansasbirdingfestival.com, or contact event coordinator Chuck Otte at (785) 238-4161.
Catch Crappie For a Good Cause
CLINTON LAKE – Here's a deal for anyone who loves to fish, is competitive and wants to contribute to a good cause. Special Olympics Kansas is hosting a crappie fishing tournament April 28-29, 2018 at Clinton Lake, near Lawrence. Proceeds from a portion of entry fees will benefit Special Olympics Kansas. The event is open to two-person teams who must fish from boats.
Tournament sign-in will be open from 5:30-6:30 a.m. on both days, and the registration fee is $100 per two-person team. Fishing will begin at safe light each morning and end at 2 p.m. each day. Boats will launch from Boat Ramp No. 2, next to Clinton Marina, 1329 E 800th Road in Clinton State Park. Teams will weigh in their 10 best crappie (10-inch minimum length limit).
The tournament's pay-out schedule will be 50 percent of registration fees, paying one place per seven boats, plus "Big Crappie." On Saturday night, a fish fry will be open to the public for free-will donations.
For more information, contact Kim Brice at (785) 424-0830 or kbrice@lkpd.org. Registration forms and rules are available at www.ksso.org/events.
Special Olympics Kansas empowers persons with intellectual disabilities to become physically fit, productive and respected members of society through sports competitions, health and nutrition programs and leadership development. Competitions and clinics are conducted across Kansas throughout the year in sports such as basketball, power lifting, track and field, swimming, bowling, softball, golf, soccer and bocce.
Rally Offers Fun Glimpse Into Migratory Bird Life
GREAT BEND – Fly over to the Kansas Wetlands Education Center's (KWEC) Great Migration Rally from 2-7 p.m. on April 29 to learn about the adventurous, and sometimes treacherous, life of migratory birds. KWEC is located at 592 NE K156 Highway on the southeastern portion of Cheyenne Bottoms Wildlife Area just 7 miles northeast of Great Bend.
Starting at KWEC, visitors will choose a card featuring a migratory bird worth points for prizes. They will then set off on their "migration," driving through the Kansas Department of Wildlife, Parks and Tourism's Cheyenne Bottoms Wildlife Area and The Nature Conservancy's Cheyenne Bottoms Preserve, visiting various stations along the way. At each stop, participants will receive situational cards, describing hazards or advantages encountered by "their" bird that either subtract or add points to their total. Several area businesses, artists and organizations have generously donated great prizes for those who successfully migrate the furthest with the highest points total.
"It's an event to celebrate International Migratory Bird Day," said Curtis Wolf, KWEC manager. "The concept is to provide information about hazards birds face during migration with a fun and entertaining approach."
This year's Rally features a "Predator of Prey" show by Milford Nature Center (MNC). In addition to "Lurch," the turkey vulture, MNC director Pat Silovsky will bring hawks, owls and falcons, and share their fascinating stories.
Top prizes for adults include a WASPcam action-sport camera and binoculars, and two-person tents, binoculars and a fishing kit for the top-scoring kids. Additional prizes include tent chairs, artwork, lanterns, headlamps, gift certificates from area businesses, and more.
Attendees can also stop by the Fort Hays State University Maker Van, where they can make a sled kite; solve an egg match while learning about bird eggs in art with Ukranian egg artist, Christine Slechta; make crafts; and get a bird "tattoo," as well as other fun activities.
Two stops along the tour will allow visitors to use binoculars and spotting scopes to view migrating birds and discover the food they eat at a sampling station. Saints Peter and Paul Church will open for tours as the third stop on the "migration." And at the migration destination, Camp Aldrich, participants can enjoy a barbecue pork supper before prizes are awarded.
Tickets are $5 for adults, $3 for children ages 5-12, and free for children under age 5. Pre-register is required by April 23 and can be completed online at wetlandscenter.fhsu.edu, or by calling the KWEC at 1-877-243-9268.
Leave Wildlife Where It Belongs, Wild
PRATT – It's human nature to want to "save" a wild animal that appears injured or abandoned. But aside from human health concerns and laws prohibiting possession of wildlife, the reality is the animal will have its best chance for survival if it's left in the wild. Taking a young wild animal with the intention of "saving" it and keeping it as a pet is against state law and strips the animal of its dignity and the opportunity to live wild. The other harsh reality is that most wild animals "rescued" by individuals don't survive long after capture.
Only licensed wildlife rehabilitators can possess wild animals in Kansas because they require specialized care and may carry rabies or distemper. Wild animals commonly have fleas and ticks, which can transmit blood-borne diseases, and they carry bacteria, roundworms, tapeworms, mites and other protozoans that could infect humans and their pets.
Each spring, fawn deer are found and assumed abandoned. However, the fawns' mothers are usually not far away, avoiding drawing attention from predators. If you come across a fawn hidden in the grass, enjoy the sight for a few seconds, then back away.
Storms may blow young birds out of their nests. If the young have feathers and can perch, place them back in a tree or shrub, away from cats or other pets. The parents will still care for them. And don't worry, they'll care for them even if you touch them. Birds have a very poor sense of smell and human touch won't drive the parents away. If you find a nest with featherless nestlings, place it in a plastic bowl and back in the tree. This will be their best chance of survival.
Enjoy watching wildlife this spring, especially if you see youngsters. But make a pact to leave them alone. Let nature take its course and know they have the best chance of survival by staying wild.
HISTORY IS FUN ~ Robert & Helen Caplinger
Old news from the 1919 Issues of Effingham New Leaf
FIRE DESTROYS OLD BUILDING. Fire destroyed the True Jaseph Suitatorium Friday night. "Mr. Jaseph had only bought the building from Mrs. B. F. Snyder two weeks ago. The destruction of the Jaseph building means the loss of one of Effingham's landmarks. The building was built thirty-five years ago by a Mr. Stoner, a son-in-law of the late J. G. Wolverton, and he also built the main part of the Carl Mayhew home. Mr. Stoner started a restaurant, later taking in Chas. Stivers as his partner. Frank Wallack purchased the building for a hardware store. In a few years he moved into larger quarters, now the Sells and Hawk building and was succeeded by Mrs. Marcott who conducted a milliner store in the building. After she left Effingham, Smith Moore ran a barber shop there and it was lastly bought by B. F. Snyder for a Real Estate office."
COMMUNITY CLUB CONTINUES TO GROW. "The people of Effingham and vicinity are making good the motto of the Community club, "Let's get Together" and Wednesday evening more than one hundred of the representative citizens attended the 7 o'clock banquet held in the dining room of the Presbyterian church. Dan Tilberg, of Midland college, Atchison, was the speaker of the evening. The fact we have a Community club suggested to Dr. Tilberg that we are progressing, so as his subject for the evening he chose "Progress" and in a very able and interesting manner discussed it from religious, social and political lines, of the past, present and future generations. A splendid representation of county people shows that they are beginning to take an interest and this is as it should be. The club is not an Effingham affair but for all those interested in the progress of the community and that means many miles distant."
MUSCOTAH HONORS MEN LOST IN WAR. "In memory of the men from that locality that left their homes in the strength of their youth and manhood and who gave their lives to Calvary in order that the rights of their fellow men might be established a fitting memorial was held in Muscotah at the Congregational church Sunday afternoon. Muscotah's service flag contains 57 stars, nine of them gold. Out of his busy life Gov. Allen found time to tell of the meaning of the sacrifice of the splendid young men and the address made his hearers feel that they should be forever the debtors of these young men who made the supreme sacrifice. The nine young men in whose memory the service was held were: Fay Guy, Joe Speer, Wm. Howell, James Romick, Allison Viles, George Gibson, Clyde Burbank, Jesse Gordan and Frank Brun."
"At the close of Gov. Allen's address, he asked that someone be sent from each community to go to New York to welcome home the members of the 35th, 89th and 42 Divisions, that another person be sent to Camp Funston to aid in the recetion there and that a royal home coming be given them in their home communities."
MORE EFFINGHAM HISTORY. "Roy Lott has bought the Mrs. DeHaven property south of the Dr. Bereman home. He will raze the old house and build a new one. This old house was built more than thirty years ago by a South Methodist minister who used to preach in a church that stood where the John Wilson home now is located. That same old church is the building now being used for the parochial school. Callahan and Emery Benjamin were the contractors who built the house. When J. W. Wallack, Oscar Heimbach and Aaron Best can't recall early happenings or Effingham's ancient history there is not much use trying any further, but neither of the three could recall that preacher's name. His daughter was a music teacher. Is there anyone around that can name him? Mr. Heimbach remembers that the minister drove a little bay mare and he and his wife made calls on their parishioners in a little open buggy. One of the first sidewalks in Effingham was a two board walk from that house passed the Heimbach blacksmith shop to the little church. The walk was built by contributions and Mr. Heimbach contributed a dollar."
CITY COUNCIL AT WORK. "At a special meeting of the City Council yesterday, the privilege of erecting an implement shed east of the Hawk & Sells hardware was granted. The building will be of corrugated iron with an imitation stone front. Ed Kelly was appointed to see if the three room house belonging to Mrs. L. A. Bryan, east of Dr. Preston's office could be rented for a Rest Room and I. Ebert was delegated to see if the Community Club will take care of the rooms. If this arrangement can be made, it is possible True Jaseph will rent the Hannah Shell building for his Suitatorium.
ANNUAL MEETING OF CEMETERY. "At the annual meeting of the stockholders of the Evergreen cemetery, it was proposed to put in a water system, piping water through the cemetery for convenience in watering flowers whenever needed, or as anyone might wish to use it in beautifying the lots during the dry months of summer. A committee was appointed to make an estimate of the cost of the plan. The estimate has been made and an adjourned meeting is called to meet in the City Hall, Saturday evening, April 12, at 7:30 sharp. Every stockholder or lot owner is urged to be present to discuss the plan and cast their vote for its adoption or rejection."
LEE HALL RETURNS FROM FRANCE. "Lee Hall has arrived from France and is visiting his mother, Mrs. Elvina Hall. On account of a nerve trouble, Lee has been discharged for his honest and faithful service. His discharge paper like all others, contain a description of his eyes, hair, complexion, height, etc. Before entering the service twenty months ago, Mr. Hall was a contractor at Thermopolis, Wyoming.
"Mr. Hall was a mechanic in the 88th Aero squadron and he has made many test flights around five thousand feet in the air. He says the downward feeling in the first drop is indescribable. In the last of his service, he was a truck driver and made expeditions to the front during the second battle of the Marne, St. Mihiel Drive and Argonne Forest. He was in the largest air raid in France when large buildings covering blocks were razed to the ground in a few seconds. He and his company were protected by being in a dug out. At every town and service listening poles are established. An instrument something like a telephone detects the coming of the aeroplanes, and even the make of the machine by the hum of the motor. The man stationed at the poles gives the alarm and everybody hikes to caves, dugouts, etc. Small aeroplanes travel from 100 to 130 miles per hour. Mr. Hall has a number of souvenir post cards and several pictures taken in France of destroyed buildings, gassed men in trenches, soldiers killed on the battle fields, horses in trees, etc. The pictures will be at this office a few days if anyone cares to call and look at them. He was offered $50 for the pictures."
CITY ELECTION. The election returned the present city officers to office being E. J. Kelly, Robert Pinder, D. H. Woods, James Farrell and I. Ebert for the council and Snyder for Mayor. W. H. Tucker was reelected police judge.
WELCOME HOME THE TROOPS. "Receptions are being held everywhere for the returning soldiers. Fred Sutter has been appointed in Effingham to look after the affair. A committee will be selected to meet the trains whenever these young men arrive, and as many other Effingham citizens as can possibly do so are also requested to be at the depot. So if the parents or anyone else know when any of our boys are expected to arrive in Effingham, Mr. Sutter should be informed in due time to give the fact all the publicity possible. Later on a big reception will be held under the auspices of the Red Cross for the Effingham boys.
"Those of our boys returned or in France are: Lee Hall, Claude Meyer, Seth Owens, Everett Richards, George Calvert, George White, Oliver Oswald, Ellsworth Cummings, Clarence Ellis, Claude Hamner, Roy Happel Tom Smith, Arthur Hamner, John Cameron, Mike Meador, Clifford Pyne, George Hitchner, Blake McFarland and Willis Summers."
The following week, the New Leaf said: "Lloyd Beatley, Ernest McFarland, Nicholas Gerety, Lloyd Candreia, John Candreia, Mike Lawless, Ben Good, John Murray, Neill Shell, and Frank Madden were names unintentionally omitted from the list."
CLASSIFIED ADS
DO YOU WANT YOUR ISSUE OF THE NEWSLEAF MAILED TO YOUR HOME OR BUSINESS? SUBSCRIPTIONS ARE NOW AVAILABLE AT THE RATE OF $42.00 FOR 1 YEAR. Send your check to: The Newsleaf; PO Box 209; Effingham, Ks.
<![if !vml]>
<![endif]>for the Brian Handke family
who lost their home and all belongings in a fire
Sunday, April 29th from noon to 2 p.m. at the
Muscotah Community Center
Menu includes pull pork sandwich, baked beans, slaw, potato salad, coffee, tea a dessert for a free will donation
Sponsored by the Muscotah Outreach
"GUESS WHO"
Can you identify the person(s)/place/year in the photo this week? Last week the Dairy Queen softball team.
LAST WEEK
Problems with this web site contact cap@thenewsleaf.com Last updated 4-17-2018
<![if !vml]>
<![endif]>