You are our Visitor
The December 3, 2019
Edition
of
The Newsleaf
Vol. 16 Issue 49
BETWEEN THE ISSUES
Dec. 3, 2019- The Senior Dinner was held at the ACCHS gym today while the
Soundmasters and choir performed for the crowd. Seniors totaled approximately 66.
USD 377 SCHOOL NEWS
Paws Patrol ~ Tannah Forbes
Welcome back to Paws Patrol.
Monday the 25th, Such a sad happening in our schools today. There is a major recall on romaine lettuce, so there were no salads available for lunch meals. This was an extremely sad day for salad eaters. Junior High Wrestling traveled to Royal Valley. Many wins were brought home. Junior High girls' basketball played at home against Oskaloosa.
Tuesday the 26th, at the elementary, The STUCO members performed a play for the school. This play was the kick-off to their December food drive. If you would like to make a donation, please bring the donations to the elementary. At the JSH, the HS Business classes and FBLA to a field Trip to Sabetha. They visited Wenger Manufacturing.
Wednesday the 27th, there was no school for students and staff as they enjoy the start of the Thanksgiving holiday.
Thursday the 28th, Happy Thanksgiving. Facts about Thanksgiving that most don't know.
1..Thanksgiving didn't become a national holiday until President Lincoln enacted it. He wasn't convinced until 1863 after it was campaigned for. It was 17 years in the making.
2. Turkey wasn't served in the beginning, Historians believe they had duck, geese, venison, oysters, lobster, eel and fish.
3. Americans eat 46 million turkeys each year on Thanksgiving. This is actually pretty sad, Pity those poor birds!
4. Average Turkey weighs about 15 pounds.
5. Benjamin Franklin didn't want the eagle to be the United States National bird, Can you guess what he wanted instead? Yep, Turkey!
For more interesting facts on Thanksgiving, visit https://www.scholarshippoints.com/campuslife/16-fun-facts-you-probably-didnt-know-about-thanksgiving/
Friday the 29th, most had overstuffed stomachs from all the feasting yesterday. There were quite a few brave souls out taking advantage of the early-bird shopping to kick off the Christmas holiday
The JSH is hosting a Non-Perishable Food Drive. The Drive started November 18, and will end on December 17. Donate to receive a Raffle Ticket. Take the Raffle Tickets to Mrs. Poe's room to vote for which ACCJSHS Teacher will be pied in the face in front of the whole student body of ACCHS on December 19th.
Tuesday December 3rd, KAYS will be sponsoring there Christmas Senior Citizens Dinner. It will start at 11:00 am. Band, Soundmasters, and choir will all be performing. Mrs. Cave had her art students as well as student from the elementary create table placemats.
Senior Spotlight this week goes to Victoria Caplinger and Tucker Smith.
Victoria is the daughter of Chris and Courtney Caplinger. Vic is her nickname, "it first annoyed me when they called me Vic so they kept calling me by it." Victoria's favorite food is Buster Bars (oreo crust, vanilla ice cream, and fudge!!!) Victoria's favorite color is crimson. After graduation, Victoria plans on studying Political Science with an emphasis in foreign diplomacy and public relations. Victoria was most looking forward to State Cross Country and State Track. One thing most people don't know about Victoria is that she loves to play the piano. Victoria has two dogs, Jade and Jasmine. Her favorite saying is, "Sometimes you don't need to focus on what will get you farther, but rather on what will give you the strength to go farther." Victoria's favorite television show would be a Superhero show, Miraculous Ladybug,
"because even though it's aimed at younger audiences, it still incorporates rather complex themes and plot lines that engage older audiences." Victoria describes her life by the song, "Giants Fall by We Are Messengers because it's a song about determination and faith." Victoria is active in Cross Country and Track. When asked what one item would you leave to an underclassman, Victoria states, "If it were something I could physically hand over, I would just leave determination and willingness to fight in different places around the school. Since I can't actually give that away, I'll stick to trying to inspire others to work hard." As for the class clown, Victoria says, "Everyone tends to trade around the part of the class clown, it just depends on what mood the class is in."
Tucker is the son of Trever and Lisa Smith. Tucker states his nickname is Tuc-Tuc, "but that is just what my aunts and mother call me." Tucker's favorite food is chicken fried steak with mashed potatoes and white gravy. Mr. Oswald is Tucker's favorite teacher, "because I have enjoyed every class of his I have taken, learned many things, and made many memories." After graduation, Tucker plans to pursue a degree in Sports Medicine and play college football. Tucker is most looking forward to performing in the Fall Musical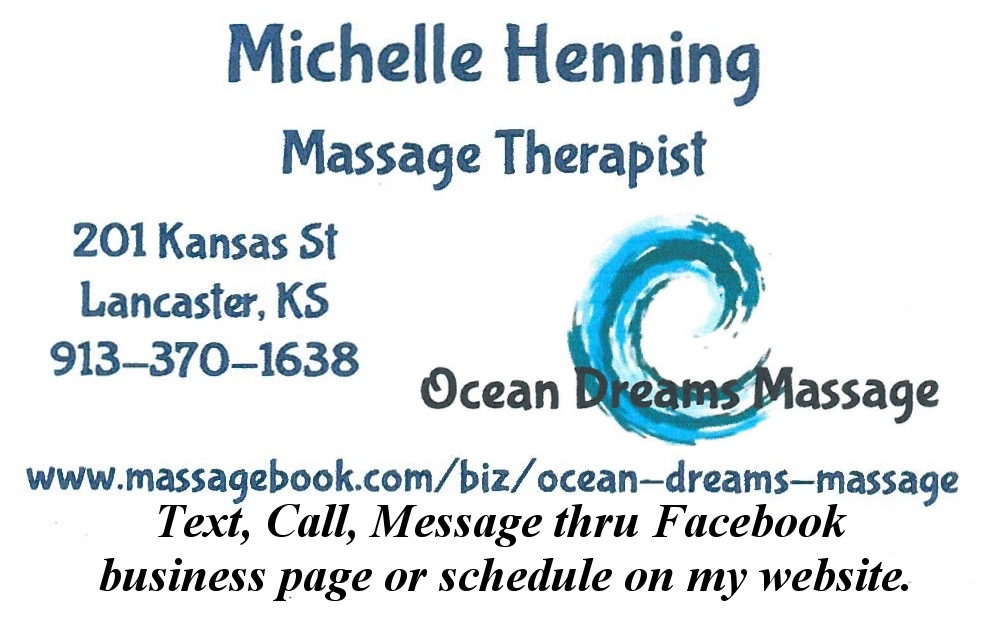 and Spring Play. The one thing about Tucker that most don't know is, "I enjoy the great sport of Golf." Tucker has two dogs, Reba and Angus. Tucker's favorite saying is, "All Glory to God." Tucker's favorite television show is Friends, "because my mom has watched it ever since I was young and I still watch it to this day." Tucker describes his life by the song, "Hands of God by Jon Bellion, whenever I get discouraged, remember that God has a plan for me and everything happens for a reason." Tucker is active in football, basketball, and track. Tucker would like to leave his football cleats to underclassman Kieran Courter, "because magic was made in those babies." Tucker thinks that Evan Caudle is the senior class clown, "he is genuinely the funniest human I have ever met."
MUSCOTAH NEWS ~ Susan Higley
Hopefully everyone had a wonderful and safe Thanksgiving. I am sure that due to the storms north and west of us some had to change their plans. Christmas is only three weeks away and there will be programs, shopping, wrapping gifts, and getting together with family and friends. What a busy time of the year.
Plans are underway for the annual City of Muscotah Christmas program on Sunday, December 8th at 2 p.m. at the community building. This is a long time holiday tradition in Muscotah. I can remember going down town to the old city hall for a program and Santa's arrival. The school and church would provide the entertainment and the hall would be standing room only. The Outreach ladies will be in charge of this year's program which always proves to be funny with lots of surprises. There are a couple skits planned, a reading of cute Christmas poems, Christmas songs, and I have heard that Mrs. Santa will be there to have a story time with the kids. Santa will arrive from the North Pole to visit with the children and probably a few adults and he will hand out bags of treats to everyone. The city council will provide refreshments. Mark it on your calendar and come out and help celebrate the Christmas holiday.
Ed and I went to Sabetha last week and visited with former residents James and Wanda Peevyhouse. It was so good to see them and catch up. The men swapped many fishing stories along with gardening tips.
The Cancer Support Group still have some of their pink and black shirts for sale. If interested call Susan at 872-3245 or Deanna Higley at 872-3559 to see if your size is available. They would make a great Christmas present.
This has been a week of electrical outages and a major water leak under the highway. The part to fix the leak will hopefully be in Monday so it can be repaired. We were very fortunate that we did not lose water during that time. During the terrible wind Saturday night a pole snapped and caused several residents to be without power. It was temporarily fixed until the pole could be replaced. A squirrel also put a few residents in the north part of town without power. Hopefully everything will be back to normal this week. The weatherman said that this week should be mild.
FROM PASTOR AL ~ Al Schirmacher
while I am thankful
for physical blessings
from this cup of coffee
to the Grand Canyon
& for emotional blessings
from serenity to ecstasy
& for intellectual gifts
from reading a book to
pondering a butterfly
I am most thankful for the
spiritual blessing of God's
forgiveness through Jesus'
incomparable gift of the cross
Blessed Thanksgiving to all!
Al Schirmacher
Christian friend,
You may have a particular teaching method or style you use with your children/grandchildren, or not. Let me encourage you to use God's style:
"Love the Lord your God with all your heart and with all your soul and with all your strength. These commandments that I give you today are to be on your hearts. Impress them on your children. Talk about them when you sit at home and when you walk along the road, when you lie down and when you get up. Tie them as symbols on your hands and bind them on your foreheads. Write them on the doorframes of your houses and on your gates." Deuteronomy 6:5-9 NIV
1. Embrace & teach love for God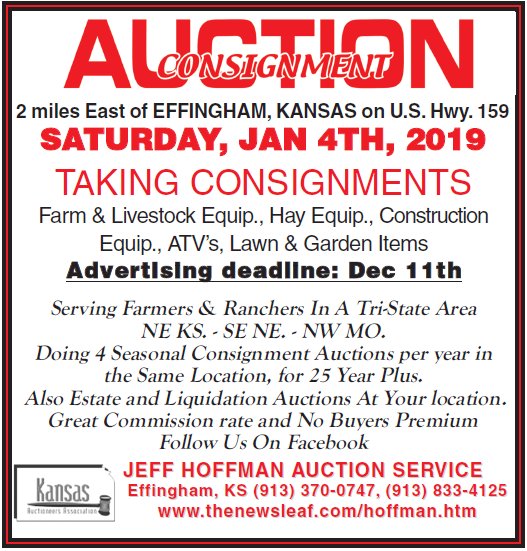 2. Follow His commands yourself, then share them with the children
3. Teach intentionally
4. Teach spontaneously
5. Teach visually
Perhaps the most important "method" is following God yourself, then teaching from example.
Be blessed, friends.
Al Schirmacher
Honoring Parents
"Honor your father and your mother, so that you may live long in the land the Lord your God is giving you." Exodus 20:12 NIV
Why would God consider this one of the Top Ten Commandments to live our lives by, & repeat it in the New Testament for Christians to follow?
Why, with so many dishonorable parents in the world today, make it a blanket statement?
Some thoughts:
· God is a believer's Father, and if we start dishonoring our earthly parents, it's a significant step towards dishonoring Him.
· Our parents are human beings, created in the image of God, and so are worthy of honor.
· We tend to dishonor parents when young, and we are not as wise as we think at that stage. Our vision of our folks is often skewed by emotions and current circumstances. Life, especially parenting, is much harder than we think. And damage done to family relationships when young may take years to repair, or may never be.
· Honoring someone who hasn't necessarily "earned it" is a step in the direction of loving the unlovely, and receiving God's unmerited grace & honor towards ourselves, the often dishonorable.
· Honor might actually help parents live more honorably, and is a step towards breaking generational sins.
· Honor keeps lines of communication, and forgiveness, open.
· Honor keeps our hearts open for the time when roles are reversed. Parents took care of us when young - or should have - and we often have to take care of them when aging. Built up resentment makes such care very difficult.
I'm sure more can be said. But a final word. Honor does not mean pretending our parents were what they weren't, lying to ourselves & others, it simply means we respect & speak selectively well of them anyway. Their dirty laundry - laundry we all have, by the way - does not need our public exposure.
And God said to honor them, which should be enough for His followers.
Be blessed, brothers & sisters.
Al Schirmacher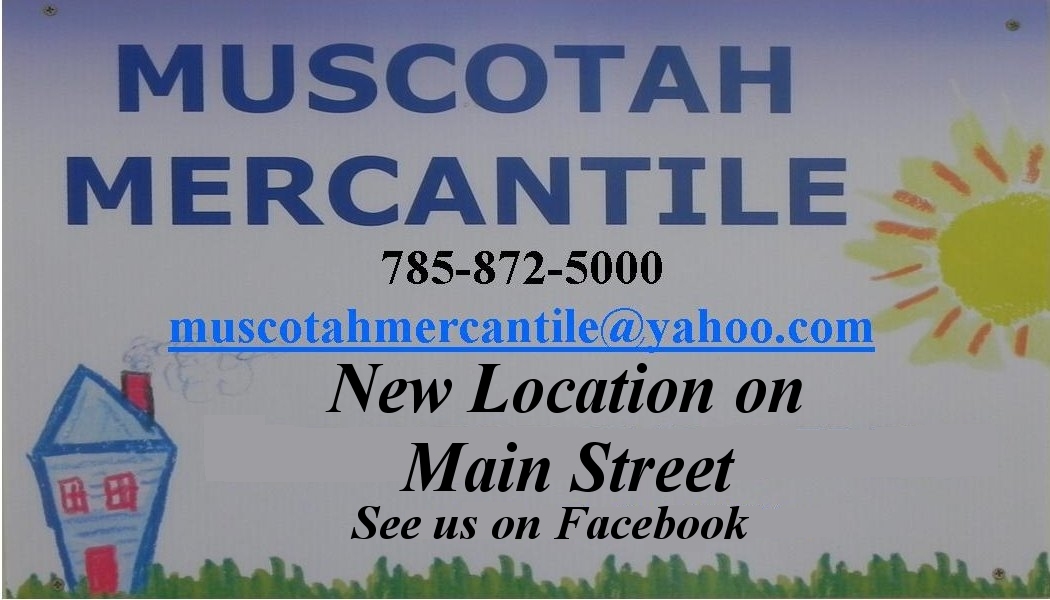 Restoration
Christian friend,
There's a remarkable story in John 21.
Jesus has risen from the dead, but He's not with the disciples like He was before, and they are wandering a bit. Or more than a bit.
So they decide to go fishing (their former occupation). Such is dangerous - instead of following the Lord's instructions that would lead to millions becoming Christians - they might simply fade into history.
And their leader, Peter, is the initiator.
The night fishing is unsuccessful. Thankfully.
They head back to shore.
Jesus is there, preparing a breakfast of, Zwolle, fish. How ironic.
He feeds them.
He asks Peter if he loves Jesus a painful three times, including once over fishing🤔.
What do we learn?
· Going back to our pre-Christian lives is an unfruitful choice.
· Jesus will provide for us, even when we wander, often after we fail to provide for ourselves.
· Tough words are often necessary for our restoration.
· Ultimately it's about our loves. If we love our vocations, or other people, or anything more than Him, our lives are out of balance. Had He not stated that the greatest command is to "Love the Lord your God with all your heart"?
· We have no idea what ripples will come from our obedience or disobedience. Imagine your own life - or history - devoid of Christ because eleven yet insignificant men gave up mission.
If you've wandered, allow Jesus to make you breakfast, talk with you & bring you back.
Be blessed.
Al Schirmacher
LETTERS TO THE EDITOR
The Outsiders ~ Jackie Mundt, Pratt County farmer and rancher
About a decade ago, I moved to the small town where I plan to spend the rest of my life. Excitement filled me, and I rushed to join the community and put down some roots.
My excitement quickly deflated. Places to live were scarce, especially because I did not know the right people who had the nice, unadvertised rentals. Attending community events alone earned me a critical stare that seemed to question my motives and character. My only human interaction came from the wonderfully sweet women who attended my church or worked at the extension office because they were hardwired to be excellent, welcoming hosts. For the first time in my life, I was an outsider. It was lonely and miserable.
I went a whole year without making any connections with people who were my age or life stage.
Then I met Jennifer. She was an outsider, too, but she had been at it longer. She had amassed connections and wheedled her way into many social and community circles by demonstrating her character, willingness to volunteer and her commitment to service. As my first friend in town, she empathized with my isolation and gladly opened doors for me.
Almost a decade later, I am happy in the town. It has been a long slow process but I have worked to build a reputation and found a place in the community. My drive to build the type of community in which I want to live and raise my family is respected and appreciated. I will never completely drop the outsider title but I have made peace with that.
I have met dozens of people who have encountered the same struggles when moving to rural communities across the country. Outsiders are rarely welcomed with open arms.
This cynicism and distrust, which requires a person to prove themselves before they can be part of the community, is detrimental to growing your community. Rural America should be opening its arms to welcome new families instead of excluding them.
When you see new people in the community, be like my friend Jennifer. Welcome and encourage new arrivals. Share what you like about your community and provide examples of how you are involved so they can learn about available activities. Make introductions to people who may be helpful or good for them to get to know. Invite them to join you for young professional groups, community organizations or church activities that may interest them.
Explain your community's traditions. New people but will likely want to join in the fun. Keep in mind that they will not be blindly tied to what a community has always done. As their understanding of traditions grow, they may have suggestions for improvements. Listen to their ideas. They are not trying to destroy traditions; they want to be a part of them. Also, new people don't mind if you don't take our suggestions, but we do get discouraged when you don't even consider them.
Not everyone will be a great addition to your community, but if you start from the mindset of distrust, you may discourage or drive away the good people who will help your community to thrive and grow in the future. People who make the choice to live in your town should be commended and welcomed. Because today's outsiders are tomorrow's neighbors.
"Insight" is a weekly column published by Kansas Farm Bureau, the state's largest farm organization whose mission is to strengthen agriculture and the lives of Kansans through advocacy, education and service.
GOVERNMENTAL NEWS
Unapproved Minutes of the November 26 Atchison Co. Commission Meeting
Pursuant to the law, the Atchison County Commission Board met in Regular Session at 1:00 PM on the 1st floor of the courthouse, 423 N 5th St. Atchison, KS. Chairman Jack Bower called the meeting to order with Commissioner Henry W. Pohl, Commissioner Eric Noll, and County Counselor Patrick Henderson present for the meeting. County Clerk, Michelle Phillips recorded the minutes.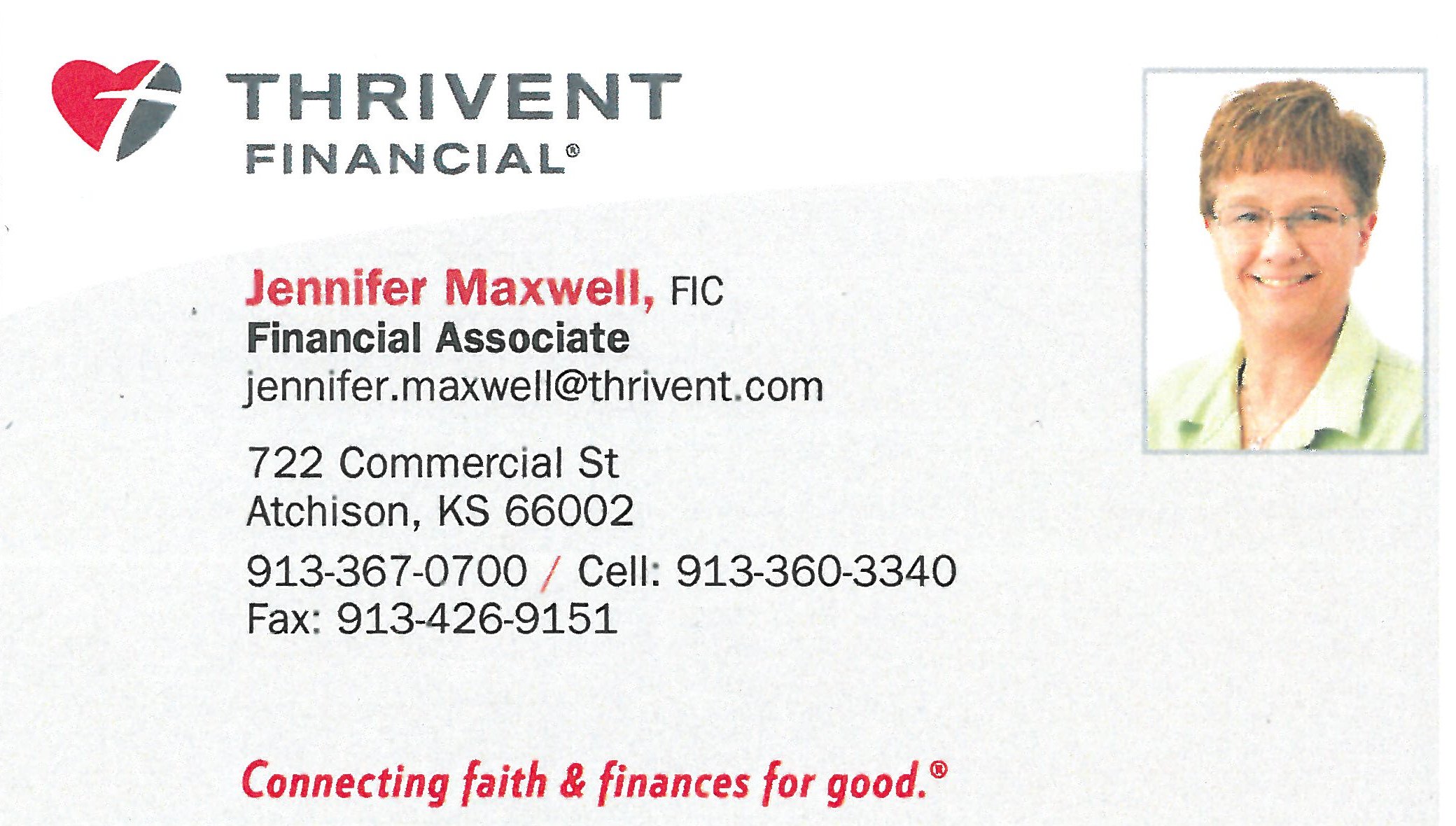 The Board recited the pledge of allegiance to start the meeting.
*Public Comment
Jeff Wagner of Wagner Excavating LLC was present to ask about the status of payment for a job that was completed. The Board told Mr. Wagner that they would look into this and make sure the invoice will be processed.
Minutes of the November 18, 2019 meeting were reviewed with no corrections noted. Commissioner Noll made the motion to approve the minute. Commissioner Pohl seconded the motion. Chairman Bower called for a vote, all voted aye. The motion passed 3-0.
*Commissioner Comments and Committee Reports:
Commissioner Noll stated he had a NEK-CAP meeting last Thursday, November 21, 2019. There was nothing new to report.
Chairman Pohl mentioned that his term was set to expire for the Juvenile and Adult Correction Advisory Boards. Chairman Bower made a motion to appoint Commissioner Pohl to the Juvenile and Adult Correction Advisory Boards for another term. Commissioner Noll seconded the motion. Chairman Bower called for a vote, all voted aye. The motion passed 3-0.
*New Business Before the Board:
Chairman Bower noted that the EMS Monthly reports are available on the agenda for the month of October.
*New Business before the Board
The Board was presented with a purchase order from District Court payable to: For The Record, in the amount of $3,394.00. This will be for a recording software package and support used to record the audio of some Court hearings. The current software is not compatible with the Windows 10 operating system. Commissioner Pohl made a motion to purchase the new software system from For The Record in the amount of $3,394.00. Commissioner Noll seconded the motion. Chairman Bower called for a vote, all voted aye. The motion passed 3-0.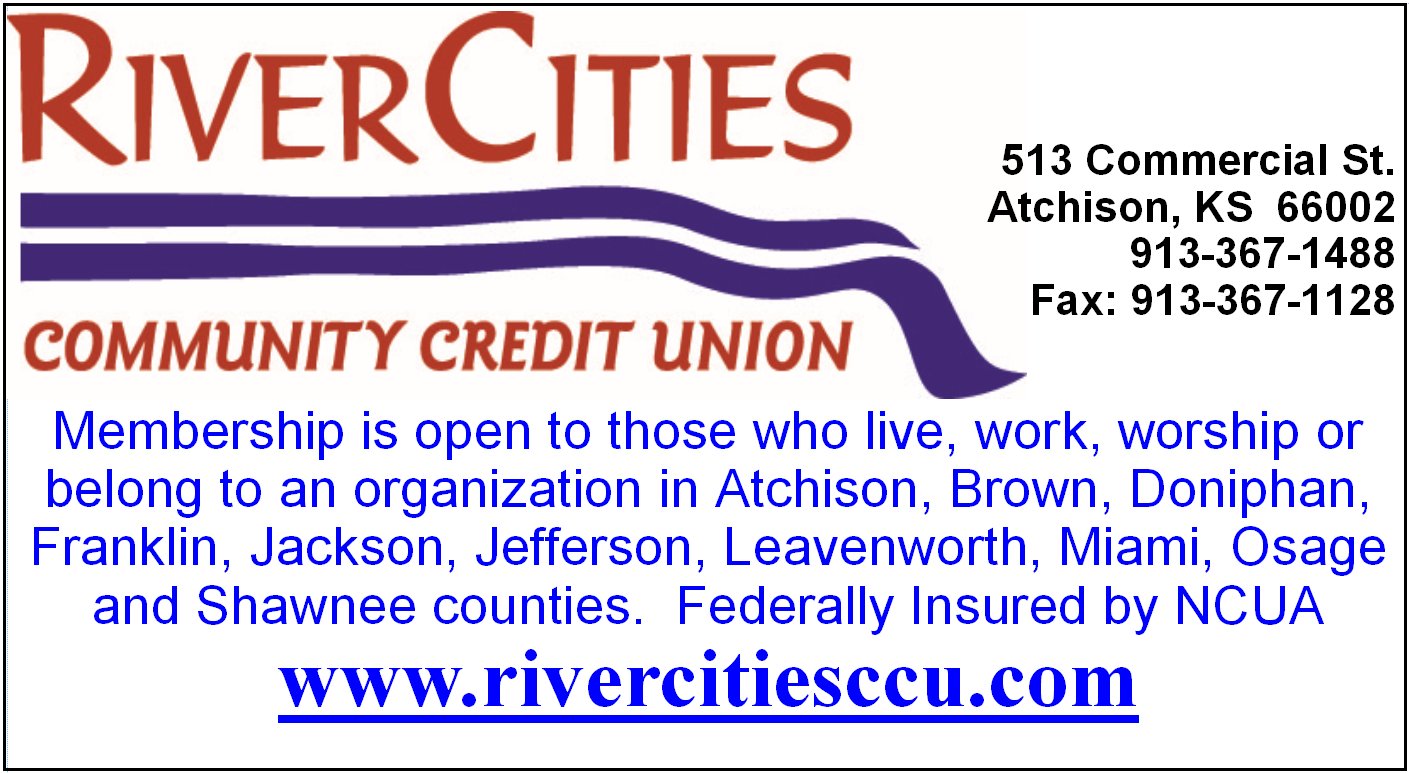 *County Counselor Report:
County Counselor Patrick Henderson told the Board that he has been in contact with James Gambrel from the Kansas County Association Multi-Line Pool (K-CAMP) in regards to finalization of the claim on the 2004 Sterling Dump Truck Claim. Counselor Henderson noted that KCAMP had determined that the Actual Cash Value of the truck was $49,741.67.
This amount will be adjusted due to a towing bill of $900.00 along with a deductible of $500.00. The actual amount the County will receive is $50,141.67. The amount of $900.00 will need to be reimbursed to the Road & Bridge Department contractual fund. The vehicle title will need to be sent to K-CAMP since the truck will be salvaged.
Add abate, escapes for real estate and personal property taxes were presented to be approved.
Bills were presented to be signed.
Commissioner Pohl made the motion to adjourn at 1:11 pm. Commissioner Noll seconded the motion. Chairman Bower called for a vote, all voted aye. The motion passed 3-0.
*Note: Once approved these minutes will be the official minutes of the Board of County Commissioners. Regular meetings of the Board of County Commissioners are video-recorded. The video of these meeting is generally available for supplementation of the minutes. The videos can be located under the Government tab at www.atchisoncountyks.org.
Attest: Michelle Phillips, County Clerk
KBI and MSHP investigate officer involved shooting incident
BARTON COUNTY, Mo. – The Kansas Bureau of Investigation (KBI) and the Missouri State Highway Patrol (MSHP) Division of Drug and Crime Control are investigating an officer involved shooting which occurred following a police pursuit that began in Pittsburg, Kan.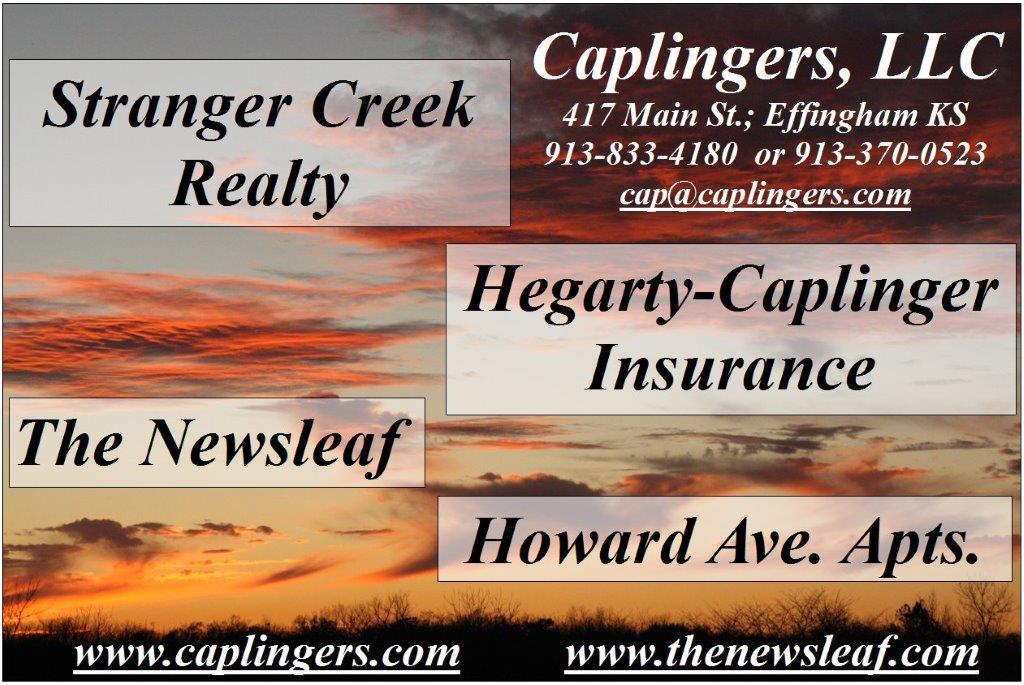 Preliminary information indicates that at approximately midnight on Friday, Nov. 29, an officer from the Pittsburg Police Department attempted to make a traffic stop near Quincy St. and Broadway St. in Pittsburg on a 2007 Toyota Camry. The officer initiated the car stop because the tag came back registered to a different vehicle. When the vehicle's driver failed to stop, a police pursuit ensued.
The fleeing vehicle became disabled near the intersection of E. 540th Ave. and S. 270th St., along the Kansas and Missouri state line. The driver then exited his vehicle carrying a shotgun and ran east into a field. The officer pursued the suspect on foot into Barton County, Mo. where a shooting occurred and the suspect was struck.
The subject, later identified as 34-year-old Jeremy Pelican of Pittsburg, was transported to Ascension Via Christi Hospital in Pittsburg, where he died of his injuries. No law enforcement officers were injured during the incident.
The MSHP will lead the officer involved shooting investigation as the shooting occurred in their jurisdiction. The investigation is ongoing. No further information will be released at this time.
HISTORY IS FUN ~ Robert & Helen Caplinger
Old news from the 1941 Issues of Effingham New Leaf
HISTORY FROM OBITUARY OF WM. BECKMAN. "William Frederick Beckman, 87, retired Atchison County farmer, died Friday morning, Mar. 21, 1941, at the home of his daughter, Mrs. George Hall, Cummings. Chas Beckman, a brother, 80 years old, of Effingham, is the last surviving member of that family.
"Mr. Beckman was born in Prussia, Sept. 22, 1853, and came to America as a boy with his parents. The family settled in Iowa. When he was a young man, he came to Atchison county.
"Two years later his brother Charley located here.
"The deceased married Miss Anna Meyer of the Camp Creek community. They began housekeeping on a farm southwest of Effingham and lived in the same vicinity about 40 years. Two years prior to the death of Mrs. Beckman, July 2, 1934, they lived at Galesburg.

"Surviving are five children, Mrs. George Hall and William Beckman, both of Cummings; Mrs. Roy Corbin, Black Water, Mo., Homer Beckman, Galesburg and Mrs. Herman Gough, "Erie; a brother, Charles Beckman, Effingham."
CCC CAMP OPEN HOUSE. "Visitors Welcome. The CCC camp will observe the 8th anniversary of the organization by holding Open House Saturday afternoon April 5, from 2 to 5. Everyone of the community is invited to visit the camp at that time and become acquainted with the social activities, educational projects carried on as well as the work in which the boys engage, thereby obtaining for themselves a picture of the benefits of the camp. Doughnuts and coffee will be served to all visitors."
CITY ELECTION. "Election Monday in Effingham scarcely caused a ripple. There were only 109 votes cast, since there was only one ticket in the field. H. C. Panzeram is the newly elected mayor, having received 107, and the old councilmen Charles Shifflett, 101, Dr. D. W. Collins 102, Chester Benjamin 99, Clarence Hegarty 101, Junior Snyder 102; and are all back on the job."
BELL TO BE MOUNTED. "By cutting corners, sufficient funds will be available so that the bell from the old grade school building will be mounted and ready for dedication as a memorial, Friday, May 16, with appropriate ceremonies.
"Work began this week with Andy Donovan in charge of volunteer workmen.
"Mrs. D. L. Signor is responsible for minimizing the expense by having an acquaintance, an elderly gentleman in Manhattan, who will carve the memorial notice free of charge, a piece of native stone being used instead of the bronze plaque as first planned."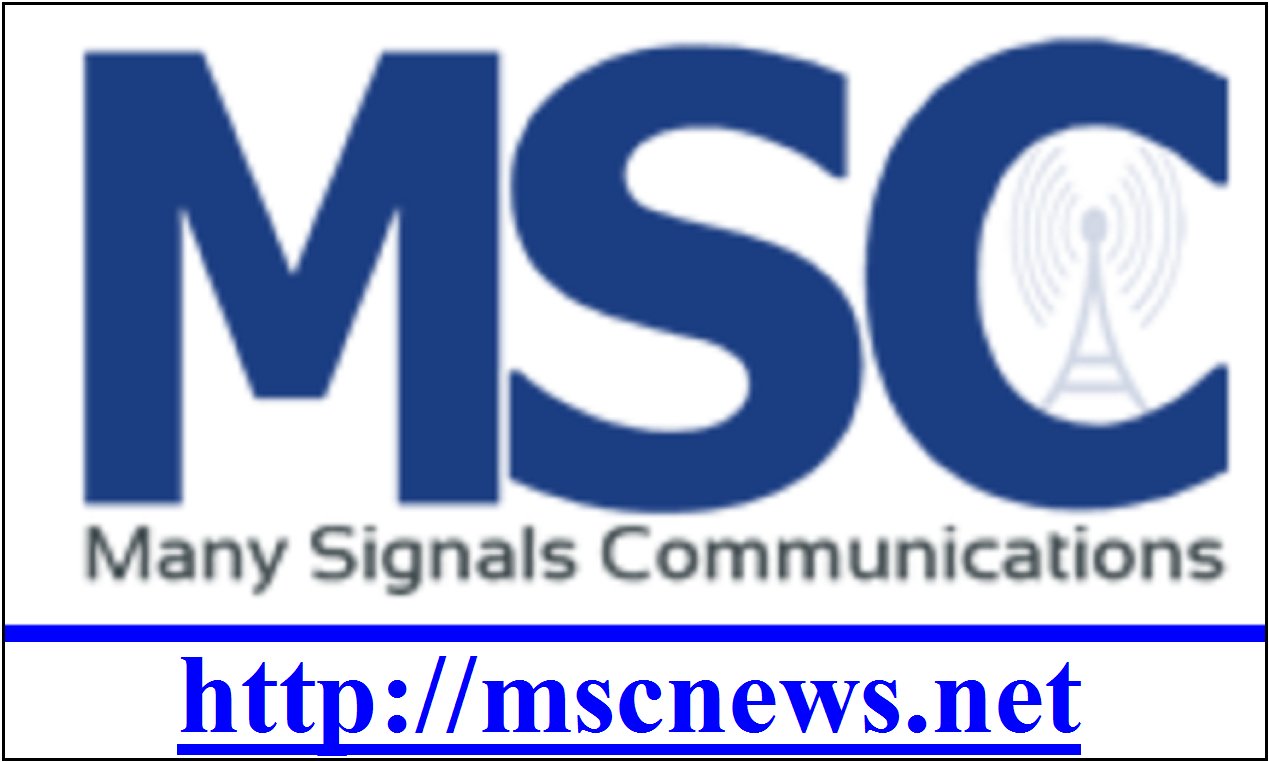 COCKS - CHRIST WEDDING. "Miss Betty Cocks, daughter of Rev. and Mrs. T. C. Cocks of Longton and Francis Christ, son of Frank Christ of Muscotah that took place Easter Sunday at the Congregational church in Longton. The bride's father performed the single ring service. The maid of honor was Miss Adabelle Driebelbis. The best man was Francis Sprang."
Editor's Note: For those history buffs, like me, I enjoyed an article in the New Leaf issue of April 18, 1941 as to the legislatures actions over the Capitol murals painted by John Steuart Curry. "STORM OVER MURALS. The senate before adjourning took a slap at the statehouse murals painted last summer by John Steuart Curry, native Kansas artist. The branch adopted a resolution commending the executive council for its refusal to remove Italian marble from the second floor rotunda of the capitol so that Curry could paint eight additional small panels.
"The debate began with a protest against a routine appropriation for upkeep of the John Brown Memorial Park at Osawatomie. 'I don't know how the rest of you feel about John Brown,' said one senator, 'but I think he was an erratic, crazy old coot and a murderer. I don't see any reason to perpetuate his memory.'
"The lawyer then turned his attention to the murals in which a likeness of John Brown is the dominating figure.
"I don't like those atrocities on that wall of honor,' he exclaimed, 'They look terrible to me.'
"A colleague declared the paintings are 'modernistic and cheap.'
"If that John Brown thing is there to stay,' he added, 'I suggest that the Bible which he holds be changed to a copy of the Kansas Statutes and the title boldly painted: 'An Irate Taxpayer Awaiting Adjournment of the Legislature.'
"The red bull in one of Curry's farm scenes was assailed by a fellow member. 'I think that big white-faced bull with the lump jaw is awful,' he remarked. Senator Albert Cole, of Holton, Republican, was the only defender of the murals. He asserted it was a 'disgrace' to adopt the resolution and said 'I think the paintings are real art.'
"Without the eight panels, which were to have depicted hardships of the great agriculture state, the cost of the murals is expected to run to about $15,000. Original plans called for an expenditure of $20,000, but the legislatures balked when Curry said he would not be able to paint the panels around the marble wainscoting.'
"One panel, which the legislature refer to as the 'howling coyote in the oil field,' will be completed this summer, and then the murals, according to present plans will be complete."
(Ed. note: Now when you next visit the capitol, you can better enjoy the history of those murals.)
FFA PARENT & SON BANQUET. "At the banquet, 170 were served, in a banquet room decorated in the class colors of blue and gold. To add a farm atmosphere, bales of straw, corn, a miniature plow and last but not least, five of the prettiest little porkers scampered around in a pen on the stage.
"Junior Armstrong presided as toastmaster. Leonard Kuckelman welcomed the guests, while Carol Coleman introduced the faculty members and board members.
"The officers of the local organization are president, Junior Armstrong; vice president, Eldon Cusic; secretary, Murray Wilbur; treasurer, Bill Armstrong; reporter, Leonard Kuckelman; advisor, Carol Coleman; watch dog, Bill Stirton; program chairman, Geo. Adams."
HISTORY FROM THE OBITUARY OF G. W. CARPENTER. "G. W. Carpenter, 87 years old, pioneer settler in the New Malden district northeast of Effingham, died at the home of his daughter, Mrs. J. A. Wheatley, last Monday.
"Mr. Carpenter was born in Wisconsin. His grandfather, Wm. Carpenter, who had promised to educate him died when the boy was 6 years old. So his parents, Mr. and Mrs. Joseph Carpenter, kept him in district school until he was 14. After spending the summer of this 15th year on a Wisconsin farm, he started that fall with his parents for Kansas.
"The family ended their trip by covered wagon, October 31, 1868, on the prairie what is now known as New Malden district.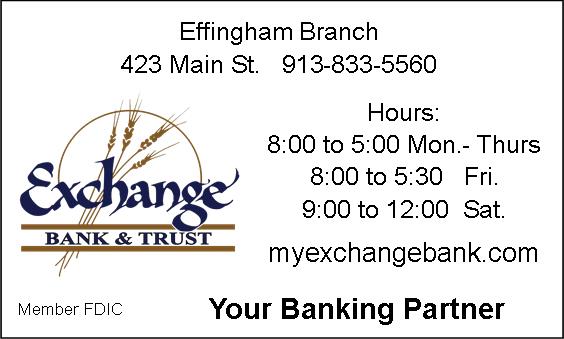 "The deceased and his two brothers had brought their school books and spent the winter evenings at their studies, with the help of their mother. After that, Mr. Carpenter had only one year in Kansas schools.
"His education was sufficient, however, to enable him to pass an examination and obtain a teacher's certificate in 1872. He was then employed to teach the Walnut District school for the third term of its existence, the previous instructors having been his brother, Millard Carpenter, and his future wife, Julia Pratt.
"Miss Pratt herself a child of a pioneer Atchison County family, married Mr. Carpenter December 20, 1876. They had four daughters and three sons. Mrs. Carpenter died 7 years ago.
Mr. Carpenter held two public offices in Grasshopper Township, a term as township clerk and one as director of New Malden school district."
"GUESS WHO"
LAST WEEK
Last week's photo was a photo of Col. Leroy Stutz being greeted by his Aunt Clara Cormode and Great Aunt Mae Barrett at the Effingham Welcome Home event in 1973 following Stutz's release from a Vietnam prison.
Problems with this web site contact cap@thenewsleaf.com Last updated 12-3-2019
<![if !vml]>
<![endif]>