You are our Visitor
The November 21, 2017 Edition
of
The Newsleaf
Vol. 14 Issue 47
BETWEEN THE ISSUES
Link to the Photo Gallery of the
FRONT PAGE
KEITH RECEIVES HONOR
Last week at a meeting of the Kansas Library Association, Nancy Keith received the 2017 KLA Presidential Library Advocate Award. The association honored her for her many years of service advocating for the support and improvement of the Kansas library system. She has served in many capacities, namely the Friends of Kansas Library Board, the State Library Board of Kansas, the Northeast Kansas Library System Executive Board and the Effingham Community Library Board. She has been tireless in donating her time and energy in all of these various positions. Nancy has also served as President of the local school board and as coordinator of the 6 by 6 Ready to Read Program. Nancy is a perfect example of citizenship and leadership in our community. Thanks to Nancy and congratulations for the honor that was bestowed upon you.
River Cities Community Credit Union Celebrates
On October 19th, River Cities Community Credit Union, along with more than 56,000 credit unions around the world, celebrated International Credit Union Day (ICU Day), and the philosophy and achievements of the credit union movement.
RCCCU hosted a hot dog lunch on the mall at 513 Commercial Street to raise funds for the Atchison County Food Pantry. Over $600 was raised for the food pantry. Thanks to everyone who helped to make our event a success.
River Cities celebrates ICU Day because it believes the not-for-profit structure and people-first principles of credit unions make them the ideal financial partners for all people. This year's ICU Day theme was "Dreams Thrive Here," a celebration of how credit unions help people achieve their biggest goals in life.
Anyone who lives, works, worships or belongs to an organization in Atchison, Brown, Doniphan, Jackson, Jefferson or Leavenworth counties is eligible to become a member of River Cities Community Credit Union. River Cities is part of a worldwide movement that's made helping people its number one priority for more than 160 years.
Atchison County's Museum is OPEN over long Thanksgiving weekend
with Siskey Military exhibit, free coffee, Wi-Fi and more
For visitors looking for something to do over the long holiday weekend Atchison County's Museum will be open Friday, Saturday and Sunday with updated exhibits, daily free coffee and access to Wi-Fi.
One highlight in the museum is the rotating Military Uniform Exhibit – currently featuring the uniform, items and photos of Korean War era veteran Albert R. "Dick" Siskey who was stationed in Berlin Germany in the tense time before Russia built the Berlin Wall.
"The exhibit on Mr. Siskey is unique in that we see not only his uniform and military gear, but also photos from that time as Germany was being divided," said Chris Taylor, executive director of the Atchison County Historical Society. "He served in West Berlin from 1952-1954- during the time after the Berlin airlift, while the Korean War raged and as thousands of Germans escaped East Berlin before the wall was built in 1961."
Mr. Siskey (1930-2017) was a Private 1st Class in the U.S. Army Service Co. 6th Inf. Regiment.
Other highlights in Atchison County's Museum for visitors include the extended run of the Walter Yost exhibit, and the David Rice Atchison World's Smallest unofficial Presidential Library that some may have seen recently featured on Travel Channel's Mysteries At The Museum.
"We try to always have something new for this time of year because of the many people returning to Atchison for Thanksgiving," said Taylor. "It's a time we have lots of people coming back to town who after a couple days in want to get out and about. So we try to have something inviting to come out to see – or come out to after some early shopping. We want to make visitors feel welcome and we offer free coffee, Wi-Fi and either doughnuts or cookies while they last."
Atchison County's Museum in the Santa Fe Depot, 200 S. 10th Street in Atchison will be closed Thanksgiving Day and will reopen Friday, November 24th from noon to 4 p.m., Saturday, November 25th from 10 a.m. to 4 p.m. and Sunday, November 27th from noon to 4 p.m. Museum admission is by donation. For more info contact Chris Taylor at the Atchison County Historical Society 913-367-6238, email at <GoWest@atchisonhistory.org> or on the Museum's Facebook page <Facebook.com/AtchisonHistory>.
ALL AROUND US
WWI Blog Highlights Former Effingham Businessman
The Newsleaf has recently become aware of a blog which recounts the WWI experiences of one of our former citizens, Tom Alderson. His granddaughter Susan Hoffman of Los Angeles, CA is the author of the blog.
Susan has been reading the letters sent home by her grandfather while he participated in the Great War. They encompass his entire military experience from his initial processing into the service till his return from the war. Each blog entry will correspond with a letter written 100 years ago. She will be adding items throughout the year until his return. Go to her blog and follow the story of Tom. The link is: https://ww1betweenthelines.com/. Feel free to comment and share.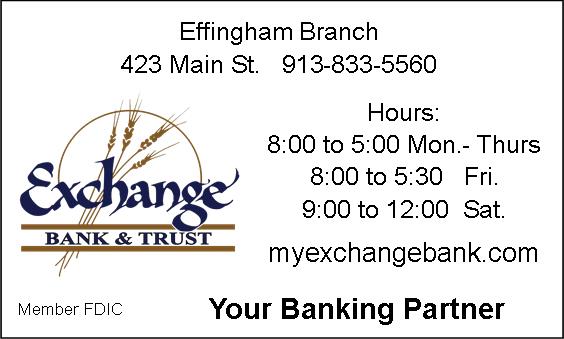 COMMUNITY CHOIR TO PERFORM CANTATA
The Effingham Community Choir will present their annual Christmas Cantata "Joy to All the World" on Sunday, December 17th beginning at 10:00 a.m. in the Union Church sanctuary. The cantata consists of several seasonal favorites centering on "joy." The choir practices on Monday evenings at 7:00 p.m. at the church. Approximately 28 choir members from our community are working toward the performance.
ST. ANN'S ANNOUNCE WINNERS
St. Ann's Church would like to thank everyone for their support of the annual Fall Ham & Beans and Chicken & Noodles Dinner. Winners of Door Prizes were Cy Wallisch, Colette Wallisch, Mike Wessel (twice), Darla Lanter, Crystal Lanter, Mary Lou Scheopner, Bob Chew (twice), Ross Montgomery, and James Fasse (twice). Winner of the turkey was Alice Johnson.
ASHLEY GERETY GOING ON MISSION TRIP
ACCHS Alumnus Ashley Gerety, Effingham, will be traveling to Costa Rica, January 5th through the 13th, on a missionary trip through Washburn University School of Nursing. The group will be working in health clinics and doing community projects. The group is collecting several items to distribute to children in an impoverished region where they will be working. Items being collected are prenatal vitamins along with new shoes for children and teens, coloring books and crayons. There will be a basket in the back of the Effingham Union Church for anyone who would like to donate. Items can also be dropped off at the Effingham Senior Center on Main Street from 7:30 a.m. to 2:30 p.m. Monday thru Friday. Ashley will appreciate any items donated and they will pick them up on Sunday, December 3rd and Monday, December 4th.
COMMUNITY CLUB
The Effingham Community Club will meet November 27 at 7:00 p.m. in the Effingham City Council room. Hostesses are Ruth Beal, Alvera Lee, and Pat Maendele. Nancy Keith will give devotions. Julie Dillon will be the guest speaker, on school service projects. Roll Call is "How did you spend Thanksgiving?"
Guests are welcome. The public is cordially invited.
NITE CIRCLE
Nite Circle met at the Union Church Education Building on Nov. 13 with Bev Bowyer as hostess. Connie Dunster, program chairperson, opened the meeting with prayer and welcomed everyone. Thanksgiving cards were signed for shut-ins. Nine members and two guests answered roll call with "Plans for Thanksgiving." Mary Kay Barnett gave devotions on Thanking God. She referenced the scripture of the ten lepers and the one who returned to thank Jesus. She closed by reading Psalms 100. A request from Ashley Gerety for donated supplies was shared. She is traveling to Costa Rica in January with the Washburn School of Nursing.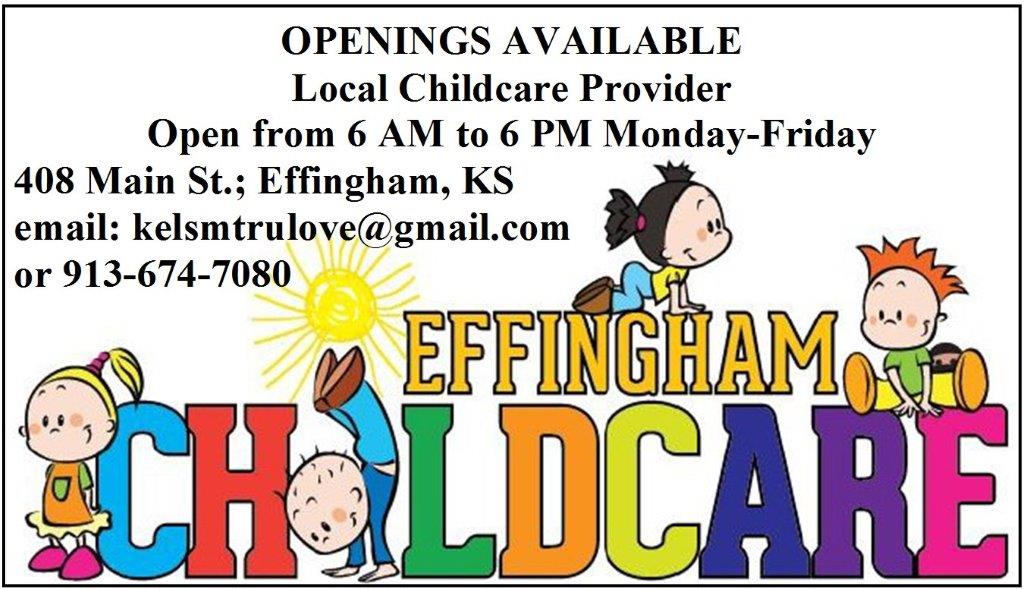 Ruth Dillon thanked the group for donating beef burger and brownies for the successful Library Fall Festival.
The circle voted to donate to After Prom and to donate money to Ashley to purchase supplies and also donate money toward her travel expenses.
There was discussion regarding the Clothes Pantry located at the Lutheran Church in Nortonville. It is open on Thursday from 4 to 6, same time as Pantry of Hope and the nice thing about the clothes pantry it does not charge anyone for the clothes.
Connie passed around the sign up list for hostesses, devotions, and inspirational thoughts for 2018. Our February Fellowship catered dinner will be Feb. 10. Alice spoke about the UMW reading program and asked readers to report to her number of books read by Dec. 1.
Donna Conner presented Inspirational Thoughts. She shared the scrapbook she made when she was in primary Sunday School. It was interesting to see the papers and poems she had in Sunday School. She also shared a radio script about the commercialism of Christmas that was aired in 1971. She closed with a list to help us prepare for Thanksgiving with a suggestion for each day in the week leading up to Thanksgiving Day.
Our next meeting will be January 15, 2018.
THANKSGIVING COMMUNITY SERVICE
St. Ann's Catholic Parish, Effingham, hosted the annual Thanksgiving Community Service. Sunday evening, November 19. Fifty people gathered together to praise God, give thanks, sing to God and hear a Thanksgiving message. Fr. Ben Tremmel gave a short message, Don Falk and Pastor Jeff Cochran assisted Fr. Ben in the service. The Choir graced the service with beautiful music. Eileen Wohletz was the organist. After the service St. Ann's Altar Society served refreshments. Everyone enjoyed the refreshments and fellowship.
EFFIE LADIES ATTENDED Li'l Abner.
Thirteen members of the Ravishing Ritzy Effie Ladies enjoyed Li'l Abner, performed by the ACCHS Drama Department, November 17. Special guests were Paul Porter, Duane Feldkamp, Harvey Fasse, Kenny Ellerman and Lee Johnson. The members were in awe of the amazingly entertaining, humorous musical. The performers did a tremendous job of delivering a fast pace performance that had the audience sitting on the edge of their seats. The very large cast makes it impossible to single out individuals for thanks so the Effie ladies want to give everyone a big shout of thanks for giving the community a wonderful performance.
The Effie Ladies and their guests enjoyed the potato bar before the play and the dessert bar during the intermission.
Nancy Fasse and Virginia Blunt planned the event.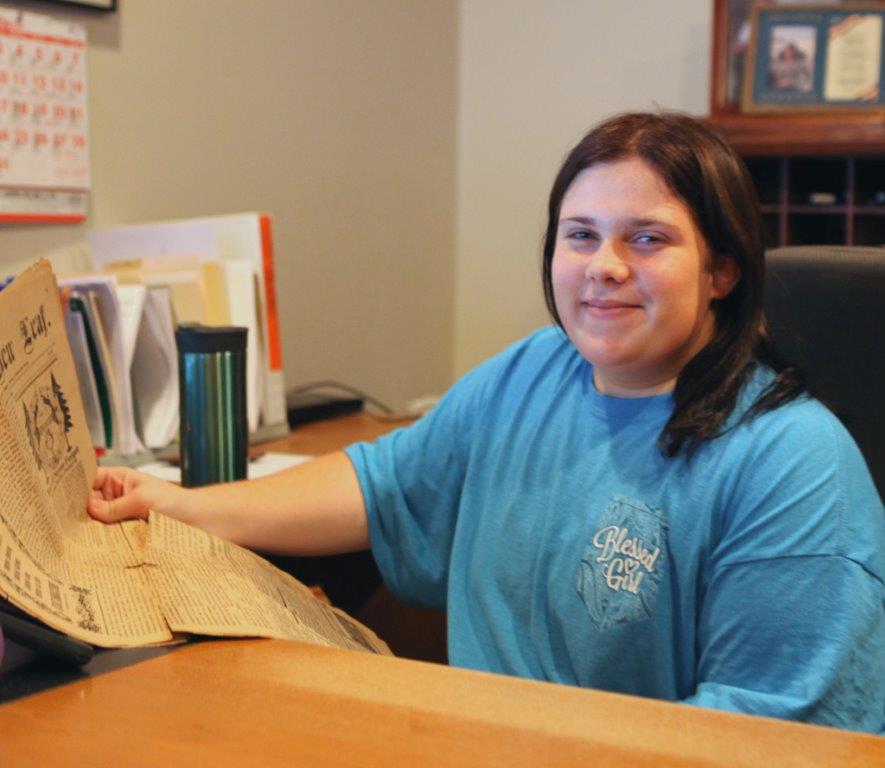 Tiger Talk By: MaKaea Forbes
This week's article is going to be a little different. I wanted to share a personal story of giving. Last Sunday I was given the opportunity to donate my time and volunteer with a group from Atchison led by Brian Spilman. We took donated clothing and blankets from the Atchison area and fed warm chicken noodle soup that was donated by Cedar Ridge to the homeless in Kansas City. It hit me pretty hard seeing the small children who literally have nothing. You could tell their clothing was old and weathered. One thing that struck me was just how little they had yet they were so excited just to have a hot meal and a warm blanket. I came home and talked to my parents and told them how much this affected me. I would like to start my own pay it forward project. These children who we saw were probably under the age of 5. They have nothing. I would like to start a toy drive and donate the toys to the local homeless or less fortunate. I have permission from Mr. Caplinger to use The Newsleaf office as a donation spot. If you would like to donate a toy, please contact me via email, forbes.makaea@usd377.org or you can drop your gift off at The Newsleaf. I will be collecting donations until December 15, 2017. At that time, I will set up a delivery time to the local shelter. Toys for any age group will be accepted. Please do not wrap your gift so we can determine age appropriateness when giving them.
"Real generosity is doing something nice for someone who will never find out- Frank A Clark"
There was no school this past Monday. Yippee, a free day for some students! The junior high however geared up for some wrestling. It was parents' night and the eighth graders who were recognized were Tiler Hewitt, Keegan Lott, Jordan Roberts, Mason Scholz, Colby Smith, McKenzie Simecek, Kaleb Myers and Payton Wagner. It was a great night for our wrestlers as several went undefeated, mostly wins by pins. Congrats to those students. Seventh grader Canyon Tull stated that he is currently undefeated and hopes to stay that way for the remainder of the year. His biggest challenge is "wrestling a kid way bigger than you."
There was some hoop play as the junior high girls' basketball played Riverside Monday evening. The scores were 7th grade A team 25-5 and 7th grade B team 12-3, our wins for both.
The Anti-Bullying Week started at the Elementary on Tuesday. "Peace out Bullying" was the theme with students wearing a peace sign or tie dyed clothing. Wednesday was "Team Up Against Bullying" with students wearing their favorite sports shirt or jersey. There was lots of orange and black attire worn. Thursday looked like a Hawaiian paradise with students and staff wearing leis for "Lei off Bullying." On Friday, "Our School Chooses to be Bully Free" tiger gear was seen throughout. The Anti-Bullying week also brought a poster contest to the elementary. Students designed and created their own Anti-Bullying poster. Prizes for those posters included Dairy Queen gift cards and first place will be displayed throughout ACCES. To our surprise, there was a tie for first place. Congratulations to McKinzee Bauerle and Maelynn Smith.
Friday, Li'l Abner was performed. There was a huge audience for opening night. It was great to see so many community members join us. Saturday was the same. Great performance and great show of support. Sunday was the last performance. The best part of the play was Karlie Parnell giving a special thanks to Mrs. Eckert, Mrs. Walters, and Mr. English for dealing with us when we were "crabby and whiney."
Next week will be a short week due to the celebration of Thanksgiving. Be prepared as I interview elementary students on what they are thankful for.
Link to the Photo Gallery of the
MUSCOTAH NEWS ~ Susan Higley
Cancer Support Bingo was rescheduled to this Saturday, November 25th due to over scheduling of the community building. We are sorry for the inconvenience.
It's Movie Time! Muscotah Outreach will have a community movie night on Saturday, November 25th at 6 p.m. at the community building. "Polar Express" will be the featured movie. This is for the whole family. Bring your own comfy lawn chair and your blanket. There will be refreshments available. Bring the whole family for a free fun night. For more information call Dollie at 785-872-0081.
Make sure you have Sunday, December 10th at 2 p.m. on your calendar so you won't miss the annual Muscotah City Christmas program at the community building. Everyone is welcome. Outreach has been busy gathering local talent for a program with a couple of surprises planned and new faces to entertain the crowd. Santa will make an appearance, hand out bags of treats and take time to hear all the Christmas lists. Refreshments will also be available. This annual Christmas program has been a tradition for as long as I can remember which is a long, long time. Plan to come help us celebrate the Christmas season.
Hope your family has a safe and happy Thanksgiving. As of now the weather looks to be pretty nice for this time of the year.
FROM PASTOR AL ~ Al Schirmacher
The "F" word
is not a strong all round verb
is not an exclamatory noun
and certainly does not belong as part of a descriptive adjective
it is a word that crassly describes the sexual act
often with violent, even abusive connotations
which is sad considering the beauty of romantic love
deep worth of the other person
and culture's current efforts
to stamp out abuse
It's shock value has diminished greatly through over usage
yet has contributed to the desensitization
of language and culture and
our hearts and minds
so I make a motion
that we gradually say it less and less
until it passes from our culture
let's all find more accurate, more descriptive and
less crass words
that express our emotions and thoughts better
build the other up
renew the culture
maturing ourselves as well
Christian friends,
Life's busyness & details often cause us to lose focus.
Why are we here?
Scripture says to glorify God.
How is this accomplished?
I see three levels:
Becoming like Jesus our Lord personally
Becoming a Transformational Community, a growing and holy church collectively
Sharing the reality and truth about Jesus with others.
So step back a moment.
Are you changing?
Are we changing?
Are others hearing?
If not, time for course adjustment.
OBITUARIES
EILEEN M. JARRATT, 99, Shawnee, KS, died Tuesday, October 17, 2017, at Brookdale at Rosehill. Funeral Services were held at 3:00 p.m. Sunday, October 22, at Sunset Hills Christian Church, 6347 Leavenworth Rd., Kansas City, KS, where friends called from 2:00 - 3:00 p.m. Burial was in Chapel Hill Memorial Gardens. In lieu of flowers memorials are suggested to: Sunset Hills Christian Church or to Brookdale Hospice. Eileen was born January 22, 1918, in Nortonville, KS, and attended business College after high school. She worked as a secretary in Atchison, KS, before moving to Kansas City with her husband. She worked as a secretary at Sunset Hills Christian Church for many years before retiring. Eileen was preceded in death by her husband Paul in 2005. She is survived by two sons, Jack C. Jarratt, and Michael P. Jarratt, brother Don Cowley, 7 grandchildren and 11 great-grandchildren. (Arrangements: Porter Funeral Home, 1835 Minnesota Ave., Kansas City, KS)
Farm Bureau Survey Reveals Lowest Thanksgiving Dinner Cost in Five Years
American Farm Bureau Federation's 32nd annual price survey of classic items found on the Thanksgiving Day dinner table indicates the average cost of this year's feast for 10 is $49.12, a 75-cent decrease from last year's average of $49.87.
The big ticket item – a 16-pound turkey – came in at a total of $22.38 this year. That's roughly $1.40 per pound, a decrease of 2 cents per pound, or a total of 36 cents per whole turkey, compared to 2016.
The shopping list for Farm Bureau's informal survey includes turkey, bread stuffing, sweet potatoes, rolls with butter, peas, cranberries, a veggie tray, pumpkin pie with whipped cream, and coffee and milk, all in quantities sufficient to serve a family of 10 with plenty for leftovers.
Foods showing the largest decreases this year in addition to turkey, were a gallon of milk, $2.99; a dozen rolls, $2.26; two nine-inch pie shells, $2.45; a 3-pound bag of sweet potatoes, $3.52; a 1-pound bag of green peas, $1.53; and a group of miscellaneous items including coffee and ingredients necessary to prepare the meal (butter, evaporated milk, onions, eggs, sugar and flour), $2.72.
SHOP!
Small Business Saturday
Nov. 25th 7AM to 3 PM
at the Muscotah Mercantile
Check out our variety of infinity scarves and the multitude of other locally made items.
Plus All "shop" tagged items are 1/2 price.
LETTERS TO THE EDITOR
Citizen investment drives rural Kansas
Without question the most important resource in Phillipsburg, Dodge City, Pittsburg, Salina, or any community in Kansas, is human resources. If you look up the definition of human resources, you will find it as: "the individuals who make up the community and their learned skills that create the ability to lead teams of people, manage systems and produce goods and services."
Rural communities thrive and prosper when farmers, ranchers and small community businesses work together for the common good. The single greatest roadblock for success and growth in any community is lack of organized leadership with vision. Fortunately, Kansans have been an active bunch. Citizens of this state have always believed they can get the job done.
Kansans continue to build on a long and proud heritage and self-responsibility by investing in new businesses, communities and those they employ. Kansas communities believe they can continue to be part of a livable frontier – a state of mind where there is always room to grow and prosper.
Farmers, ranchers and businesses in this state all have similar goals and philosophies. They have always believed there is too much government intrusion into their lives and businesses. For years, they have worked hard to reverse this trend and control their destiny.
Some people still have the mistaken belief that government can control the economy and provide a better life for its citizens. That is unrealistic. Both for theoretical and practical reasons, governments are unable to control the economy and create jobs.
Kansans know this. Our communities have never stood idly by and waited for government to take care of them. Instead they have formed alliances to tackle community issues, foster business development and ensure an environment where they will continue to grow.
It is not enough for Kansas communities to have and follow a strategic plan for economic development. Rural communities must not forget they need institutions that bring farmers into the communities on a regular basis.
This means restaurants and other gathering places where rural and townsfolk can gather. This means a place where they can talk about mutual issues and interests – children, the high school basketball team, the remodeled community center – just about anything that relates to the welfare and wellbeing of the area.
Grocery stores, a church – with committed leaders willing to live and become a part of the community – active participation in the school system and involvement in farm and community organizations are all ways to rekindle interest.
Strong communities survive and prosper when farmers retire in their towns, or become actively involved in local and regional affairs. Farmers, ranchers and businesses remain the key to growth and vitality in any rural area. Working together, both rural and urban, with progressive community leadership, we can improve our standard of living and our quality of life in Kansas.
John Schlageck is a leading commentator on agriculture and rural Kansas. Born and raised on a diversified farm in northwestern Kansas, his writing reflects a lifetime of experience, knowledge and passion.
GOVERNMENTAL NEWS
Unapproved Minutes of the November 13 Meeting of the Atchison Co. Commission
Pursuant to the law, the Atchison County Commission Board met in Regular Session at 1:00 PM on the 1st floor of the courthouse, 423 N 5th St. Atchison, KS. Chairman Eric Noll called the meeting to order with Commissioner Henry W. Pohl, Commissioner Jack Bower, and County Counselor Patrick Henderson present for the meeting. Deputy County Election Officer, Kalee Vanderweide recorded the minutes. The Board recited the pledge of allegiance to start the meeting. Chairman Noll wanted to let everyone know that the votes were canvassed and the results are on the county website and county Facebook page. Minutes of the November 7, 2017 meeting were reviewed with no correction noted. Commissioner Bower made the motion to approve the minutes as written. Commissioner Pohl seconded the motion. Chairman Noll called for a vote, all voted aye. Motion carried 3-0.
*Commissioner Comments and Committee Reports: Commissioner Bower attended the open house for Project Concern on November 9th. It was well attended. Commissioner Pohl has a meeting with Project Concern on Thursday, November 16, 2017, in Effingham. Chairman Noll attended the Ambulance Advisory Board meeting on Thursday, November 9, 2017.
*Reports of Elected Officials and Department Heads: Corey Scott, Emergency Medical Director, presented the monthly report. Mr. Scott is happy with performance. Commissioner Bower asked about how to bring costs down, within the next year or two, and Mr. Scott stated to contract fuel. Mr. Scott stated they might be able to lump in with Road and Bridge and he will coordinate with Seth Howard, Road and Bridge Superintendent, for the short and long term. Mr. Scott is also wanting to electronically track inventory, which would enable them to see the trend in medicines used more often and change their purchasing habits. There is a paper method being used right now. Mr. Scott said they set the rates for the ambulance service, but Medicare and Medicaid will only pay what they pay, and to be a part of their services, they adhere to what they offer. Expected returns for 2017 once books are closed amounts to roughly $731,867; based on the collection rate they are at right now.
*County Counselor Report: County Counselor Patrick Henderson presented the Collection Service Agreement by and between Atchison County Ambulance Services and Werring Law Office, LLC. Commissioner Bower made a motion to sign the Collection Service Agreement by and between Atchison County Ambulance Services and Werring Law Office, LLC. Commissioner Pohl seconded. Chairman Noll called for a vote, all voted aye. Motion carried 3-0.
*Commissioner Comments and Committee Reports: Chairman Noll stated Ambulance Advisory Board met and agreed to continue meeting, but would probably go to quarterly meetings. Commissioner Pohl made a motion to reestablish the Ambulance Advisory Board. Commissioner Bower seconded. Chairman Noll called for a vote, all voted aye. Motion carried 3-0.
*Reports of Elected Officials and Department Heads: Seth Howard, Road and Bridge Superintendent, presented a purchase order for a CC34B roller, SN #CC300144 from Foley Cat in the amount of $48,229.90. Commissioner Pohl made a motion to approve the purchase order for $48,229.90. Commissioner Bower seconded. Chairman Noll called for a vote, all voted aye. Motion carried 3-0.
Superintendent Howard presented the bids for 120" X 85' Aluminized Culvert with Band. The bids were: Wellborn Sales, Inc. in the amount of $13,252.60 Metal Culverts, Inc. in the amount of $16,893.75 J & J Drainage Products Co. in the amount of $19,880.00. Commissioner Pohl made a motion to approve the purchase order from Wellborn Sales, Inc. in the amount of $13,252.60. Commissioner Bower seconded. Chairman Noll called for a vote, all voted aye. Motion carried 3-0.
Superintendent Howard presented a purchase order for 96 (quantity) 3" X 12" X 16 #1 Full Rough Doug Fir- Bridge Planks ($100.51 each) in the amount of $9,648.96, from Wheeler Lumber. Commissioner Bower made a motion to approve the purchase order from Wheeler Lumber in the amount of $9,648.96. Commissioner Pohl seconded. Chairman Noll called for a vote, all voted aye. Motion carried 3-0.
Superintendent Howard opened bids for the 326th Bridge Replacement 6' X 50'. Martin Construction submitted a bid of $32,455.00 and Marlatt Construction submitted a bid of $16,780.00. Commissioner Pohl made a motion to go with the bid from Marlatt Construction in the amount of $16,780.00. Commissioner Bower seconded. Chairman Noll called for a vote, all voted aye. Motion carried 3-0.
*Old or Unfinished Business Before the Board The Board held discussion of items of interest to be discussed at the joint City/County meeting. Topics of concern include: economic development, nuisance properties, 59 corridor (between Bunge and Cash Saver), $0.01 sales tax, shared engineer, alley between Atchison Middle School and Courthouse, combine orders on supplies (e.g. salt), agreement on placement of 911 radio equipment on water tower.
*County Counselor Report: County Counselor Patrick Henderson stated he has the Waste Services contract between Hamm, Inc. and Atchison County. The original contract had a 3% cost of living increase each year, and now there will be no cap, and the increase will be based on what the cost of living is each year. The original contract had a 365-day notice of termination, and now it is at 180 days. Solid Waste can rebid this in 2023. This has been tabled until November 21, 2017.
Counselor Henderson stated that Roger Denton, GIS, is working on a Microsoft Access database to help with the tax sale. This is to help with the service of process.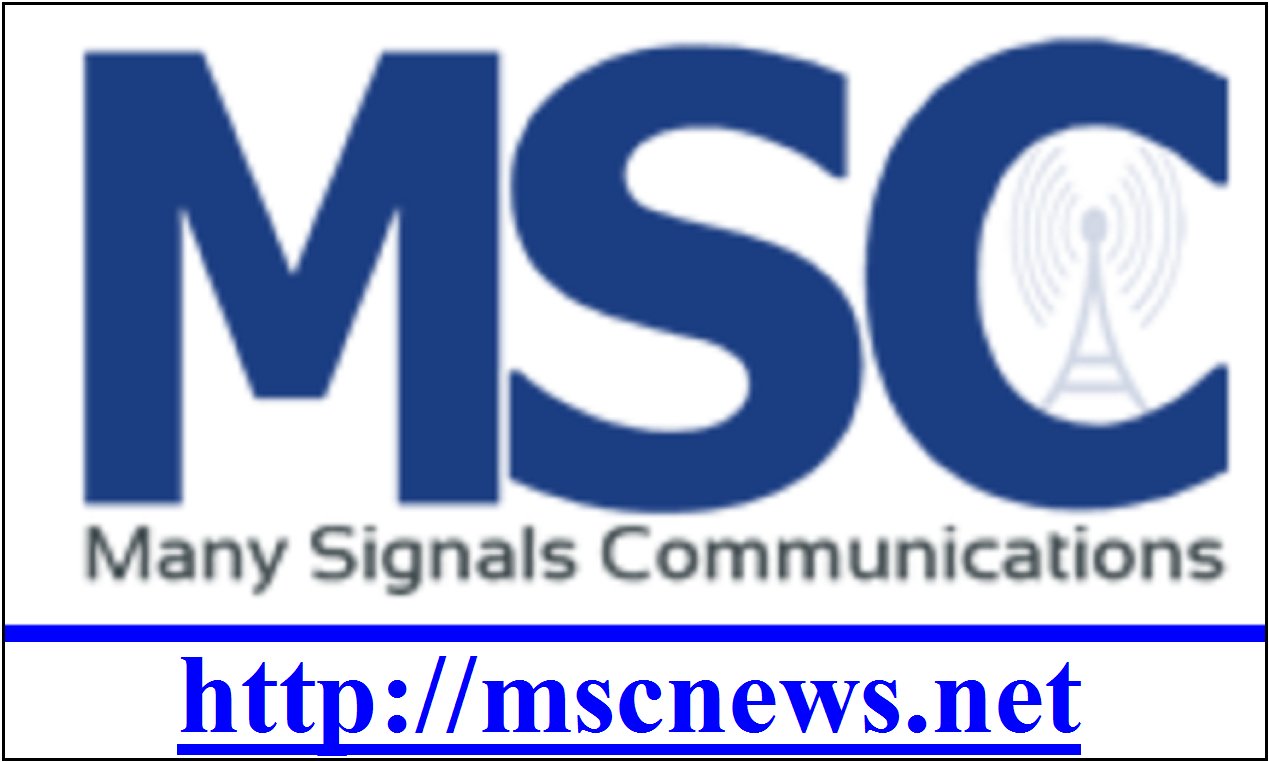 Bills were present to be signed.
Commissioner Bower made a motion to adjourn the meeting at 2:02 pm. Commissioner Pohl seconded the motion. Chairman Noll called for a vote, all voted aye. Motion passed 3-0.
Attest: Kalee Vanderweide, Deputy County Election Officer
Chairman Moran Questions Panel on Potential Benefits of Farming Technology
Convenes hearing on technology in agriculture with Kansas witnesses
From left to right: Justin Knopf, Vice President, Kansas Association of Wheat Growers, U.S. Sen. Jerry Moran (R-Kan.) and Jason Tatge, Co-Founder and CEO of Farmobile. Please find high-resolution photo attached.
WASHINGTON – U.S. Senator Jerry Moran (R-Kan.) – Chairman of the Senate Commerce, Science and Technology Subcommittee on Consumer Protection, Product Safety, Insurance, and Data Security – yesterday questioned a panel of witnesses about potential benefits of advancements in agricultural technology and the collection and utilization of data in farming. The hearing included testimony from Kansas Association of Wheat Growers Vice President Justin Knopf and Farmobile Co-Founder and Chief Executive Officer Jason Tatge, both from Kansas.
"As our technological capabilities expand, we see more opportunities for the agricultural community to adopt tools such as field sensors, drones, satellite imagery, advanced machinery and many other similar pieces of technology as they work to increase crop yields and improve sustainable practices," said Chairman Moran. "Not only can this technology make farming and ranching more efficient and successful, it has the potential to generate revenue for our ag community. For example, during today's hearing, panelists agreed that the sale of 'tradeable' Electronic Field Records could return $1 billion in revenue to rural agricultural communities. There is great potential to these practices, and I appreciate the willingness of Kansans Justin Knopf and Jason Tatge to share their perspectives with our committee today as we work to make certain our farmers and ranchers can benefit from the increasing volume of quality data."
Additional witnesses included Mr. Todd J. Janzen, President, Janzen Agricultural Law, LLC, who grew up in south Central Kansas; Dr. Shannon Ferrell, Associate Professor, Oklahoma State University; and Dr. Dorota Haman, Professor and Chair, Department of Agricultural and Biological Engineering, University of Florida.
Click here for more information about yesterday's hearing. Chairman Moran's opening statement can be found below.
The agricultural community's adoption of field sensors, drones, satellite imagery, advanced machinery and similar technology is increasing at an incredible pace. Our Commerce committee and this subcommittee has been paying a lot of attention to those issues, and the result of that increasing pace is greater crop yields and improved sustainable practices in farming. The most profitable farms are often the most sustainable ones. This rapidly evolving technology will have a vital role in preserving farmers' most important asset, their land, with the potential to increase farmers' margins to unprecedented levels.
The collection and analysis of data has enabled farmers to reduce costs through more efficient applications of inputs like fertilizers and pesticides; improve production decisions through enhanced recordkeeping and more accurate yield predictions; and enhance land stewardship and sustainable practices by removing inefficiencies in planting, harvesting, water use and the allocation of other resources. With an increasing volume of quality data, in tandem with improved data analysis, data-collection technology has the potential to drastically increase farm productivity and profitability.
The collection and use of such data raises issues regarding control of the data, transparency of agreements between farmers and data firms and barriers to expanding internet access to rural America.
Additionally, as data collection and sharing practices become more popular across the ag economy, farmers are well-positioned to benefit from the "commoditization" of data collected from their land, especially as equipment manufacturers, service providers, cooperatives and other businesses seek access to that data.
The goal for this hearing is to educate and empower our nation's farmers to understand the value of the information they are creating, and certainly to allow members of Congress to have a better understanding of the current lay of the land and what the future holds.
It is my pleasure to introduce the panel today, and I thank you all for being here.
Justin Knopf is a farmer from Gypsum, Kansas – right in the middle of our state – he grows wheat, alfalfa, soybeans, grain sorghum, corn and multi-species of cover crops. As part of his sustainability-focused farming operations, he practices what is commonly referred to as "no-till" farming and utilizes a variety of technologies that assist his monitoring efforts to be good stewards of the land while improving his yield.
Jason Tatge is the Co-Founder and CEO of Farmobile, a technology firm based in Overland Park, Kansas – that's a suburb of Kansas City. His company's services provide farmers with real-time access to ownership of current and historical data pertaining to their land. By providing a user-friendly, simplified and comprehensive overview of relevant data, Farmobile's customers are able to make educated decisions in a much more timely fashion.
Dr. Shannon Ferrell is an Associate Professor at Oklahoma State in the Department of Agricultural Economics. He also serves as an agricultural industry representative to the Oklahoma Environmental Quality Board, which oversees operations of the Oklahoma Department of Environmental Quality, and the Senator from Oklahoma will have an opportunity to introduce Dr. Ferrell shortly.
Todd Janzen is President of Janzen Agricultural Law, LLC and the Administrator of the Ag Data Transparency project. This project makes available the Ag Data Transparency Evaluator, which aims to provide clarity to consumers as to what businesses do with the data that is shared with them all.
And finally, Dr. Dorota Haman is a Professor and Chair of the Department of Agricultural and Biological Engineering at the University of Florida. She specializes in irrigation water management and efficiencies, and has been an active leader in providing irrigation technologies in developing countries in the Americas and Africa.
I look forward to hearing the testimony of these expert witnesses.
Congresswoman Jenkins Announces Jobs Fair in Topeka
Topeka, Kan. – Congresswoman Lynn Jenkins (KS-02) announced that her 8th annual jobs fair will be held in Topeka on Friday, November 17th from 10am to 1pm at the Kansas Expocentre, Agriculture Hall. The jobs fair is free and open to the public.

"The jobs fair is an opportunity for our friends and neighbors who are looking to find work or a new start to connect with employers that are actually hiring," said Congresswoman Jenkins. "We already have dozens of businesses signed up to attend from a wide range of industries including health care, manufacturing, hospitality and many more. I am anticipating another great turnout this year and looking forward to seeing everyone on Friday."
WHAT: Congresswoman Jenkins' 8th Annual Jobs Fair
WHEN: Friday, November 17 from 10am to 1pm
WHERE: Kansas Expocentre, Agriculture Hall – One Expocentre Drive, Topeka, KS. 66612
MEDIA: Invited to attend
WEBSITE: https://lynnjenkins.house.gov/2017-jobs-fair
Kansas individual health plan consumers reminded of shortened enrollment period,
potential provider network changes
TOPEKA, KS — Kansas consumers making choices on individual health insurance for 2018 have approximately one month left to make their selections, according to Ken Selzer, CPA, Kansas Commissioner of Insurance.
The shorter open enrollment period for the 2018 plan year began November 1 and ends December 15, 2017. The federal government established the time period, and it applies to plans sold on and off the federal online marketplace.
"It is important to understand how the policy you purchase works from a network perspective," said Commissioner Selzer. "Not all plans are available in all Kansas counties, although Kansas does have two providers in each county, unlike many other surrounding states. Talk to your doctors, other providers or your insurance company to find out if specific medical providers are part of the insurance health plan network you choose. This could also apply to hospitals and other providers such as labs, specialty physicians or facilities."
The Kansas Insurance Department does not have the statutory authority to require insurance companies and providers to contract with each other or to make other specific business decisions, such as what type of policies to sell. The federal government established the minimum network requirements.
For more information, read the Department's "2018: Overview of the Health Insurance Market in Kansas," which is located on the department's website at http://www.ksinsurance.org/documents/healthlife/health/KID-Issue-Brief.pdf.
295 crime victims to receive support
TOPEKA – (November 13, 2017) – The Kansas Crime Victims Compensation Board last week awarded financial assistance to 295 victims of violent crime at its November meeting, Kansas Attorney General Derek Schmidt said.
Awards were made in 143 new cases. Additional expenses were paid in 152 previously submitted cases. The awards totaled $346,909.74.
The Division of Crime Victims Compensation in Schmidt's office administers the Crime Victims Compensation program, which was established in 1978 to help victims of violent crime pay for their unexpected expenses such as medical treatment, mental health counseling, lost wages, dependent support and funeral expenses.
The state's three-member Crime Victims Compensation Board determines claims that are eligible for payment and how much money will be awarded to each claimant. Awards are limited to a maximum total amount of $25,000 with limitations of $5,000 for funeral expense, $5,000 for outpatient mental health counseling, $10,000 for inpatient mental health treatment and $1,500 for grief counseling for family survivors of homicide victims.
A portion of assessed court costs and fines, inmate wages, parole fees and restitution paid by convicted offenders provides funding to the program.
For more information about the Crime Victims Compensation Program call (785) 296-2359 or visit the Attorney General's website at www.ag.ks.gov.
FCC approves rules to block robocalls from fake phone numbers
TOPEKA – (November 17, 2017) – A new rule adopted yesterday by the Federal Communications Commission will allow telephone providers to block calls originating from certain fake phone numbers, a move aimed at reducing the amount of robocalls consumers receive, Kansas Attorney General Derek Schmidt said.
Schmidt, along with a bipartisan coalition of 29 other state attorneys general, submitted a comment letter in July in support of the new rules, which will allow providers to block several types of "spoofed" calls, in which a call appears to be coming from one number, but is actually coming from a different number. Scammers frequently use spoofed calls to hide their identity and to trick consumers into believing that their calls are legitimate. The use of these spoofed numbers is particularly prevalent in scams where the caller pretends to be calling from the Internal Revenue Service, law enforcement agencies or utility companies.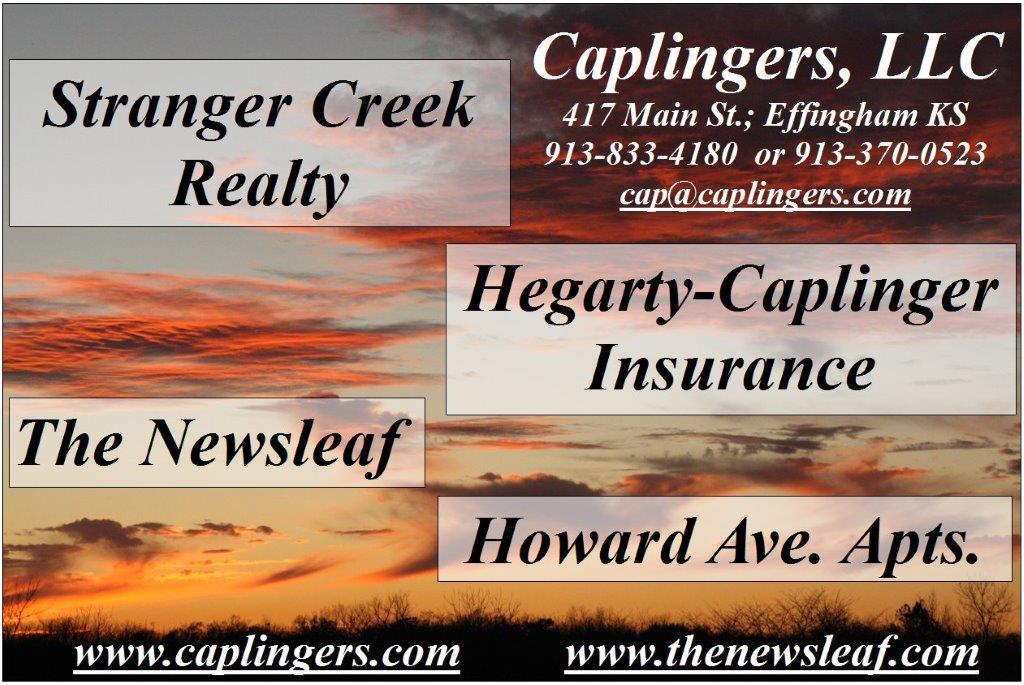 Under the new rules, providers would be allowed to block calls coming from invalid numbers, unallocated numbers, and numbers whose owners have requested they be blocked. For example, phone providers would be able to block a scammer that is using a telephone number that clearly can't exist because it hasn't been assigned.
"Combating the plague of robocall scams requires technological solutions," Schmidt said. "The adoption of this rule by the FCC will allow telephone providers to block calls that are clearly fraudulent and protect consumers from these scam artists. This won't solve the robocall problem entirely, but it should help."
In its release announcing approval of the new rule, the FCC states that U.S. consumers received approximately 2.4 billion robocalls per month in 2016. In a pilot project using the new system that now is approved nationwide, the amount of IRS scam calls was reduced by about 90 percent, the FCC said.
Kansas improves to an "A" grade in combating human trafficking
TOPEKA – (November 15, 2017) – Kansas is one of eight states to receive an "A" ranking from an international human trafficking victim advocacy group, Kansas Attorney General Derek Schmidt said today.
Shared Hope International, a victim advocacy group that seeks to end sex trafficking and exploitation of women and children worldwide, issues annual report cards for states through its Protected Innocence Challenge. The "grade" Kansas received from Shared Hope International for its efforts to combat human trafficking has improved to an "A" this year, with Kansas receiving 92 out of a possible 100 points for 2017.
According to Shared Hope, Kansas is the third most-improved state in the nation and one of only two states that increased four grade levels since the group's report card began in 2011. Since Schmidt took office as attorney general, Kansas' score has risen from an "F" to an "A."
Combating human trafficking in Kansas has been a priority for Schmidt. While serving in the State Senate, he supported the 2005 legislation that created the first Kansas anti-human trafficking statute and proposed additional legislation in 2010. As attorney general, he proposed legislation in 2013, 2015 and 2017 that strengthened Kansas laws against human trafficking. The legislation enacted this year, Senate Bill 40, strengthened enforcement, support for child victims, anti-demand efforts, and awareness training.
"We are taking a comprehensive approach to address what is a complex crime," said Schmidt. "The result of these efforts has been more-effective prosecution, additional training and better support for victims. One key is raising awareness of the driving force behind sex trafficking – the demand for commercial sex, most often with children. Buyers who create this demand must be held accountable for their enabling role. We will continue to work with the Legislature and other partners across the state to make a positive difference for victims in Kansas."
According to the U.S. Department of Justice, human trafficking is one of the largest and fastest-growing criminal industries in the world. It is based on recruiting, harboring and transporting people for the purpose of exploitation. Both sex trafficking and labor trafficking occur in Kansas, and both adults and children are victims.
A copy of the Shared Hope scorecard for Kansas can be found at http://bit.ly/2huIjYM.
Johnson County woman ordered to repay $6,000 for Medicaid fraud
OLATHE – (November 13, 2017) – A Johnson County woman was ordered last week to repay more than $6,000 to the Kansas Medicaid program after being found guilty of Medicaid fraud, Kansas Attorney General Derek Schmidt said.
Constance L. Ferreira, 61, pleaded guilty in August to one felony count of making a false claim to the Medicaid program. Johnson County District Court Judge Timothy P. McCarthy last week ordered Ferreira to repay $6,460.14 to the Kansas Medicaid Program. Judge McCarthy also sentenced her to 12 months of probation with an underlying sentence of nine months in the Kansas Department of Corrections. Convictions such as this one may also result in a period during which the defendant is prohibited from being paid wages through a government health care program.
Ferreira was a personal care attendant to a disabled Medicaid eligible beneficiary. An investigation revealed that Ferreira billed Medicaid for services she claimed she provided to him in the home while he was in the hospital or in rehabilitation 89 times for a total of 760 hours. The crimes occurred between January 2012 and January 2016.
The case was investigated by the attorney general's Medicaid Fraud and Abuse Division. Assistant Attorney General Alma Heckler of Schmidt's office prosecuted the case against Ferreira.
Kansas consumers may be eligible for compensation from Western Union
TOPEKA – (November 14, 2017) – Kansas consumers who sent payments to scammers using Western Union's wire transfer services may be eligible for compensation through a victim compensation fund that now is available, Kansas Attorney General Derek Schmidt said today.
The U.S. Department of Justice this week announced that eligible consumers may begin applying for compensation through a $586 million fund administered by DOJ's Victim Asset Recovery Program. Kansas consumers who were a victim of a fraud-induced transfer using Western Union between January 1, 2004, and January 19, 2017, are eligible to file a claim.
The compensation fund is a result of agreements Western Union has entered into with Kansas and 49 other states and the District of Columbia, as well as the DOJ and Federal Trade Commission. The company admitted to processing hundreds of thousands of fraudulent wire transfer transactions as part of scams including the "grandparent scam," where a scammer poses as a family member in need of immediate financial help, or lottery scams and other schemes involving the promise of prizes or job opportunities. In each of these scenarios, the scammer directed the victim to wire money through Western Union. The settlements stated that various Western Union agents were complicit in these schemes, including receiving a cut of the scam proceeds in exchange for processing the fraudulent transaction.
This week, the DOJ began notifying more than 500,000 potential victims who may be eligible for compensation. The notifications, sent by U.S. Mail directly to potentially eligible persons, will include instructions for making a claim. Additional information on how to file a claim is available on the attorney general's consumer protection website at www.InYourCornerKansas.org. The deadline to file a claim is February 12, 2018.
New partnership between AG's office, state public transit association to combat human trafficking in Kansas
TOPEKA – (November 16, 2017) – Kansas Attorney General Derek Schmidt and the Kansas Public Transit Association have formed a new partnership to raise awareness and work to combat human trafficking in Kansas.
Schmidt yesterday was presented with a proclamation adopted by members of the Kansas Public Transit Association (KPTA) at their annual meeting in August urging all Kansas transits to become educated about human trafficking and slavery. The board members presented the resolution to Schmidt at the Capitol building.
"I commend the KPTA for making this issue a priority," Schmidt said. "By combining forces with public transit agencies, we hope to raise awareness of human trafficking that occurs along our Kansas roads and highways. The public can also assist by reporting suspicious activity to the National Human Trafficking Resource Center's hotline at 888-3737-888."
As part of the new partnership, the attorney general's office will train public transit operators and staff across the state on the signs of human trafficking and how to report it. The Topeka Metro will be the first transit authority trained next month.
"The KPTA has a role in identifying and preventing the continued trafficking of persons in Kansas. Increased awareness and education with our 90 member agencies across Kansas will help combat this form of slavery. We look forward to the education and training the attorney general's office will be providing this next year," said Susan Duffy, KPTA Board Chairman.
The KPTA was founded in 1981 by individuals and Kansas transit systems interested in promoting public transportation in Kansas. The KPTA has grown from 10 original members to 90 member agencies today. The mission of the KPTA is to promote public transportation in Kansas, promote the general welfare of its members, foster sound management of public transportation and encourage the exchange of ideas.
Human trafficking is one of the fastest growing criminal industries in the world. Signs of possible human trafficking can be found on the attorney general's website at http://1.usa.gov/1VU0oNY.
Rotational Grazing to be Highlighted at Winter Forage Conference, December 12, 2017 in Salina
MANHATTAN – Kansas State University and the Kansas Forage and Grassland Council (KSFGC) will hold its Winter Forage Conference and KSFGC Annual Meeting on Tuesday, December 12, 2017, at the Webster Conference Center, 2601 North Ohio, Salina, KS. Registration begins at 8:30 a.m. and the conference kicks off at 9:00 a.m. Rotational Grazing will be the focus of one tract with presentations from NRCS Specialists Dusty Tacha and Doug Spencer, along with UNL Range Beef Nutritionist Dr. Travis Mulliniks. The tract will be topped off with Grower Panel of Kansas ranchers.
Other breakout sessions from Kansas State University and industry experts will cover topics including: Alfalfa Pests & Predators, Non-GMO Alfalfa and an Alfalfa Industry Update from Beth Nelson, President of the National Alfalfa & Forage Alliance.
"Current and Future Kansas Forage Trends" will be the keynote address by Dr. Mike Brouk, Professor, Animal Science & Industry, Kansas State University.
Conference Registration is open to the public and is free to 2018 Kansas Forage and Grassland Council members. For non-members and those that have not yet renewed for 2018, the cost is $45, which includes both KSFGC and AFGC membership, along with subscriptions to both Progressive Forage Grower and Hay & Forage Magazines. More information regarding the conference including registration (which is encouraged for planning and meal counts), the agenda and information for businesses, vendors, and forage industry boosters can be found at https://ksfgc.org/wkfc/. Please direct any questions to Mark Nelson at info@ksfgc.org.
Sen. Moran Applauds Passage of National Defense Authorization Act Conference Report
WASHINGTON – U.S. Senator Jerry Moran (R-Kan.) today supported the passage of the conference report for the National Defense Authorization Act (NDAA) for fiscal year 2018, which authorizes national defense programs and funding in support of the U.S. Armed Forces.
"The National Defense Authorization Act is critical legislation that authorizes the largest pay increase for our servicemembers in eight years," said Sen. Moran. "In an increasingly dangerous world, it is imperative that we provide our military the resources and capabilities it needs to protect us at home and abroad. I'm pleased that NDAA includes provisions I introduced, including the bipartisan MGT Act and the Gary Deloney and John Olsen Toxic Exposure Declassification Act, to help Kansans and Americans, and I look forward to the President signing this bill."
The conference report for the NDAA for fiscal year 2018 includes three Moran provisions:
Sen. Moran and Sen. Udall's (D-N.M.) bipartisan MGT Act, which would modernize government information technology (IT), eliminate wasteful spending and strengthen cybersecurity. Specifically, the legislation would establish IT working capital funds at 24 federal government agencies and allow them to use savings obtained through streamlining IT systems, replacing legacy products and transitioning to cloud computing for up to three years for further modernization efforts. The bill also sets up a separate centralized modernization fund within the Department of the Treasury for the head of the General Services Administration (GSA) to administer across the federal government in consultation with a federal IT expert board.
· Sen. Moran's Gary Deloney and John Olsen Toxic Exposure Declassification Act, which would permit veterans to have access to military records regarding their exposure to toxic substances and requires the Department of Defense to declassify documents that relate to incidents where 100 or more servicemen or women were exposed to a toxic substance that later had a damaging effect on a veteran.
· Sen. Moran's proposal for the Department of Defense to support national security innovation and entrepreneurial education programs to benefit the defense sector by allowing the Secretary of Defense to leverage proven private sector practices to solve national security problems, and expose university students to government sector work.
The bill now heads to the President's desk for signature.
Sen. Moran Sends Open Letter to Farmer and Rancher Organizations Regarding the Threat of NAFTA Withdrawal
"While tax reform dominates the discussion in Washington, U.S. agriculture must not allow its focus to be diverted from the equally important issue of agricultural trade."
WASHINGTON – U.S. Senator Jerry Moran (R-Kan.) authored an open letter – first published in Agri-Pulse – to agricultural organizations regarding the threat of NAFTA withdrawal and urged them to advocate for sound trade policy. With low commodity prices and declining farm revenues, the rural economy cannot afford to lose out on export markets.
The timing of Sen. Moran's call to action coincides with a letter 168 agriculture groups sent today to all 50 governors regarding the "importance of NAFTA to the U.S. food and agriculture industry and to express concern about the potential of a withdrawal from this critical trade agreement."
******
November 14, 2017
An Open Letter to U.S. Farmer and Rancher Organizations:
While tax reform dominates the discussion in Washington, D.C., U.S. agriculture must not allow its focus to be diverted from the equally important issue of agricultural trade. Reforming our nation's tax code is critical to growing the economy and can benefit all Americans. However, there will be little to no benefit of tax reform to farmers and ranchers if their ability to sell what they produce around the world is diminished.
Coming from Kansas, the economic case for pro-agricultural trade policies is clear: my state exported more than $4.5 billion worth of agricultural products in 2016, generating more than $5.7 billion in economic activity and supporting more than 36,000 jobs. According to the United States Department of Agriculture (USDA), more than 20 percent of total U.S. agricultural products are exported. In Kansas, approximately 40 to 45 percent of planted acres any given year will utilize export markets.
There are real Kansans behind these numbers who often get lost in the conversation: farmers and ranchers who hope to see the family operation stay in the hands of their kids and grandkids; teenagers and college students who want to return to the farm or ranch. The ability of a new generation of young producers to make a living in agriculture is impacted far more by the wheat, corn, cotton, and beef being exported each year than by any single tax deduction. And tax rates are irrelevant to the farmer or rancher who loses half of their income due to lost export markets.
President Trump has been consistent in his criticism of trade deals, especially NAFTA, and every indication coming from the administration points toward outright withdrawal from the agreement. Terminating a major trade deal would be unprecedented, which may make the threat hard for some to take seriously. But I am convinced our country is headed down a path toward withdrawal from NAFTA unless action is taken by agricultural groups to change the administration's course.
This letter is not intended as criticism of farm and ranch organizations. In conversations with agricultural groups and individual producers, I am impressed with the knowledge and conviction exhibited in defense of agricultural trade. I have heard the deep concern for the economic harm that will be done to rural America if key export markets, such as Mexico and Canada, are closed or restricted to agricultural producers.
I write this letter to encourage all of us to do more. To urge agricultural and commodity groups to raise their concerns with the President and his administration through op-eds, letters, social media campaigns, and other venues about the importance of trade. The voices of lawmakers raising alarm will only go so far – the real power to change the conversation lies with the American people.
Tax reform is critical to our nation. But we can't afford to let the debate over taxes take our attention away from simultaneously protecting the ability of farmers and ranchers to continue to export food and fiber across the globe. The news that the Trans-Pacific Partnership will move forward without U.S. involvement heightens the consequences of NAFTA withdrawal. With the leadership of agricultural organizations, we can help rally farmers and ranchers to speak up about the importance of trade to the future of a livelihood in agriculture. Tough negotiations on improvements – yes; withdrawal from NAFTA – no.
Trump Administration Appoints David Schemm to Serve as State Executive Director for USDA's Farm Service Agency in Kansas
WASHINGTON, Nov. 15, 2017- The Trump Administration recently appointed David Schemm as the new State Executive Director (SED) for the USDA Kansas Farm Service Agency (FSA). Schemm joined the Kansas FSA team on Monday, November 13.
Schemm has been active in leadership roles from community, state and national levels. He served as both a school board member and president, as well as a member of the extension board. Additionally, he served as president of the Kansas Association of Wheat Growers and president of the National Association of Wheat Growers. He has been an advocate for farmers for a number of years on the Field to Market Board, Ag Data Coalition Board, Heartland Plant Innovations, Ag Rail Business Council, and various other agricultural organizations. He is a third-generation Kansas farmer, who farms with his wife, son and son's fiancé in Sharon Springs.
The Farm Service Agency serves farmers, ranchers and agricultural partners through the delivery of effective, efficient agricultural programs. The agency offers farmers a strong safety net through the administration of farm commodity and disaster programs. FSA continues to conserve natural resources and also provides credit to agricultural producers who are unable to receive private, commercial credit, including special emphasis on beginning, underserved and women farmers and ranchers.
Under the direction of Secretary Sonny Perdue, the USDA will always be facts-based and data-driven, with a decision-making mindset that is customer-focused. Secretary Perdue leads the USDA with four guiding principles: to maximize the ability of American agriculture to create jobs, sell foods and fiber, and feed and clothe the world; to prioritize customer service for the taxpayers; to ensure that our food supply is safe and secure; and to maintain good stewardship of the natural resources that provide us with our miraculous bounty. And understanding that we live in a global economy where trade is of top importance, Secretary Perdue has pledged to be an unapologetic advocate for American agriculture.
As SED, Schemm will use his leadership experience to oversee FSA programs in a customer-focused manner to ensure a safe, affordable, abundant and nutritious food supply for consumers.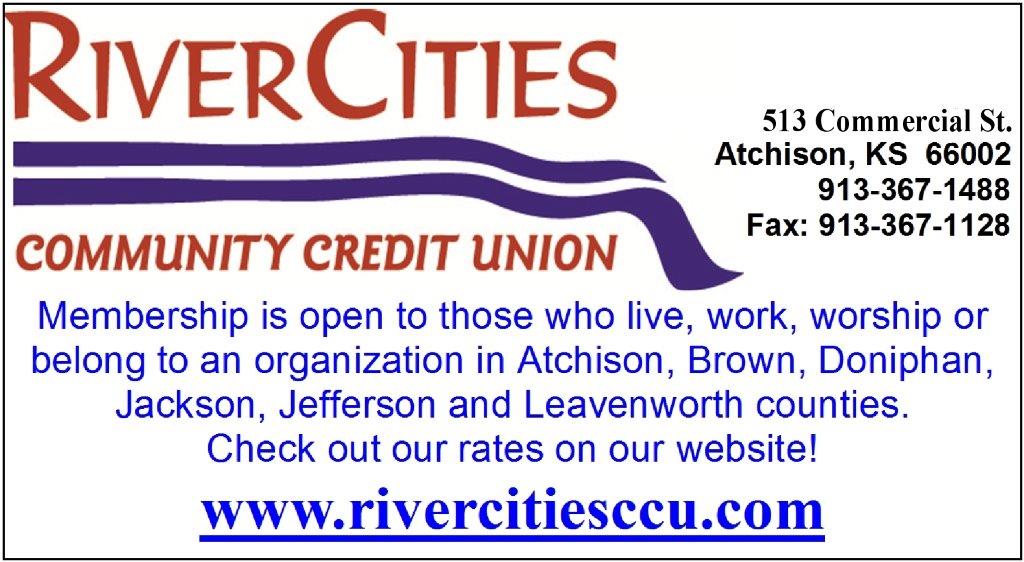 MISCELLANEOUS PRESS RELEASES
Farmers and ranchers of Kansas Farm Bureau to meet in Manhattan for 99th annual meeting
Manhattan, Kansas - More than 800 Farm Bureau members from across Kansas will gather in Manhattan Dec. 3-5 for their organization's 99th annual meeting.
Held at the Manhattan Conference Center, the meeting will discuss public policy issues, craft Farm Bureau resolutions and workshops on water, farm bill, crop insurance and estate planning will be offered.
Speakers at this year's meeting include Kansas State University President Gen. Richard B. Myers and Mary Kay Thatcher, Senior Director of Congressional Affairs for American Farm Bureau Federation.
The meeting begins the evening of Sun., Dec. 3 with the annual banquet. Kansas Farm Bureau President Rich Felts will deliver his state of agriculture address followed by recognizing 10 Kansas farm families for their service to Farm Bureau and their communities. Jerry McReynolds, Rooks County, will receive the Distinguished Service Award.
On Mon., Dec. 4, the morning general session will include awards for KFB's Friends of Agriculture including Alan Boultinghouse, Crawford County; Marjorie Cartmill, Harper County; Mel Heddlesten, Haskell County; Harold & Jeanne Mertz, Riley County (posthumously); Warren Parker, Riley County; and Mick Rausch, Sedgwick County.
Marvin and Twylia Sekavec from Ness County will receive the Kansas Farm Bureau Natural Resources Award. This award goes to the farm family who exemplifies good land stewardship.
The first round of workshops will begin at 9:45 a.m. and run through 10:45 a.m. Topics include water, using social media, emergency management and holiday cooking.
At 11 a.m., the second round of workshops begin and include crop insurance, a KFB Legal Foundation update, farm bill and transportation regulations.
The general session beginning at 1:30 p.m. on Dec. 4 will feature county Farm Bureau awards for excellence, new horizon awards and progress awards. Graduates from class III of Leadership KFB will be recognized. They include Mindy Andres, Morris County; Alfred Crawshaw, Wilson County; Jessica Flory, Douglas County; Jacquelyne Leffler, Lyon County; Leigh Ann Maurath, Logan County; and Jackie Mundt, Pratt County.
After the conclusion of the general session, the third round of workshops will begin at 3 p.m. and include an update on the farm economy, ideas for membership growth for county Farm Bureaus, an overview of the NASS census and survey programs and agritourism.
The fourth and final workshop sessions will begin at 4:15 p.m. and include ways to tell the story of agriculture, an update on unmanned aircraft systems, a legislative update, ways to engage young leaders and farm transition.
On Monday evening, a fundraiser for Kansas Farm Bureau's Foundation for Agriculture and Legal Foundation will be held at Kansas State University's Forum Hall. The event will feature dueling pianos. The event is open to the public. Tickets can be purchased at www.kfb.org/fundraiser.
On Tue., Dec. 5, more than 400 voting delegates will debate and adopt policy statements for 2018 and elect the KFB vice president and board members from the odd-number Farm Bureau districts.
FHSU grant writing program a successful proposal
HAYS, Kan. – Seeing immediate results from a project you've put your heart and soul into is rewarding. When the reverberating effect could potentially positively impact thousands of people, it's even better.
So it's easy to understand why Brianna Witchey was a little giddy when she learned that a grant she had written for the City of Ellis Fire Department was being funded in full. She had first become a firefighter in Gage, Okla., when she was 18 years old because she likes helping people. And this grant could help a lot of people.
Under the direction of an Ellis Fire Department officer, Witchey, now a 23-year-old Fort Hays State University senior and an Ellis firefighter, wrote a successful grant proposal for $35,000 from the Dane G. Hansen Foundation.
Using the skills she learned in the grant writing program at FHSU, Witchey requested funds for new self-contained breathing apparatus (SCBA) equipment for the department. In layman's terms, those are airpacks with two bottles each. The SCBAs must be updated every several years.
"Secretly, I was hoping for all of it, but realistically I was anticipating maybe $20,000," said Witchey, a sociology major. "But I actually would have been happy with a dollar."
It was the first grant proposal Witchey had ever written, but she said she felt confident about it because of the skills she learned in the grant writing program under the direction of Dr. Keith Campbell.
"Dr. Campbell teaches you how to write the most sophisticated grant proposals," Witchey said. "He refers to it as a tool bag. For one job you might only need a hammer, and for another you might only need a screwdriver. You need to be prepared for anything."
Campbell, professor of sociology, is in his 43rd year of teaching at Fort Hays State. After writing grant proposals for FHSU projects years ago, he talked to the sociology department about adding a grant writing program to the department's curriculum.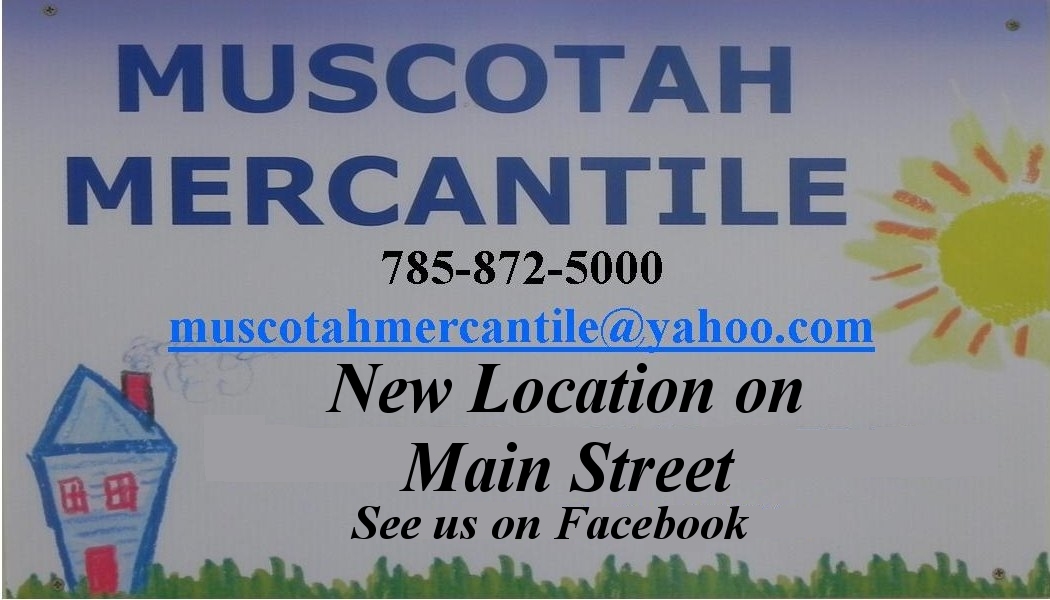 "Long ago, we faculty saw a lot of value in the skill of grant writing for students," said Dr. Brett Zollinger, chair of the Department of Sociology. "So we built that into our core curriculum."
Campbell created the courses and has taught them ever since.
"Learning to write grant proposals is helpful to students in a lot of different ways," Campbell said. "Oftentimes, it helps them obtain their first job, or it can help them receive promotions in their current job."
In addition to the grant writing class required of all sociology majors, there also are six additional credit hours of grant proposal development offered by sociology that form a nine credit-hour certificate. Three of those nine credit hours are in the form of an internship.
About 10 years ago, the department decided to add a second segment, one that involved an eight-week, online grant writing training.
"That one is designed for busy working people," Campbell said. "We realized that there are a lot of people with full time jobs and busy lives, but who want to write grant proposals."
More than 2,000 people have taken the eight-week course, resulting in huge success for some. Campbell talked about a student who successfully wrote a grant for $1.8 million for a learning center project in Missouri.
Closer to home, Carol Sloper, from St. Francis in the northwest corner of Kansas, has written numerous grants, calling on her expertise gained from the FHSU classes.
A native of Cheyenne County, Sloper worked in information technology for 30 years in Denver before returning home in 2012 to take care of her ill father.
She said she stumbled across Campbell's training online, enrolled in it and was impressed with the learning curve from the get-go.
"The content was easy to understand, a mode that I could digest and immediately put to work," she said. "He really gets to the heart of what's important."
"It's the most useful class," she added, "that I've ever taken to help my career."
Projects for which Sloper has successfully written grant proposals include an ambulance in Sheridan County, a trail around a public pond and a swimming park in St. Francis, new sidewalks in Bird City and a public transportation program and tornado shelters program for Cheyenne County.
"I'm helping make it a place I want to retire in because they are having the services we need," Sloper said.
Campbell said he enjoys hearing all student success stories and was particularly pleased with Witchey's good news.
"With the internship, students are asked to find a nonprofit in their community that is doing some kind of work the student respects," Campbell said. "This involves a lot more detail on how to design a program to help a category of people in need and how to evaluate that program after it has been introduced. The evaluation is determining how the program has attained its objectives."
Zollinger also was pleased with Witchey's accomplishment, especially considering she is still an undergraduate.
FHSU's program is unique, he explained, saying "it's unusual that a university would teach this program at an undergrad level. "
More information about FHSU's grant writing program can be found at fhsu.edu/sociology.
Witchey currently is completing her internship through the Ellis Fire Dept., and she is anxiously awaiting the arrival of the new airpacks for her department.
"It's phenomenal to apply something that you learned," Witchey said, "and have the result come back and see that you did it."
Kansas FSA November News
Dates to Remember
November 23 - Thanksgiving (offices closed)
December 4 - 2017 COC election ballot return date
December 15 - 2018 Dairy-MPP enrollment deadline
December 15 - Fall-seeded small grain acreage reporting deadline
Musings from the Office
This is the first feature in a regular communication series to Kansas farmers and ranchers from Kansas FSA SED David Schemm.
First of all, I want to let everyone know how excited I am to be on board here at the State FSA office, and I have hit the ground running. All of our team here has been putting in a tremendous amount of effort getting me up and going on not just office operations, but the multiple things going on all around the State. I have had the opportunity to meet some of you, and I am looking forward to meeting the rest of you. I am planning on visiting as many of the county offices as possible thru the remainder of this year, and it is a goal of mine to visit all of your areas throughout this next year. Several years ago I developed a vision for my own farm, it was 'Enhancing production, embracing Heritage, and establishing a Legacy'. And this is the approach I am using in my new role. Constantly look for ways to be more effective and efficient, find out what has worked or not worked in the past, and utilize that perspective to find a solution and path forward that works.
From my own personal experience and the comments that I have heard from many people, I know we have a great FSA family in Kansas and I am proud to be part of that team.
David Schemm
Join us at the 2018 Women Managing the Farm Conference in Manhattan, Kansas, February 15-16. For registration information, see http://womenmanagingthefarm.com/.
-------------------------
Your Voice Counts: Vote in County Committee Elections
The 2017 Farm Service Agency County Committee Elections began on Nov. 6, when ballots were mailed to eligible voters. The deadline to return the ballots to local FSA offices is Dec. 4, 2017, either postmarked or in person.
County committee members are an important component of the operations of FSA and provide a link between the agricultural community and USDA. Farmers and ranchers elected to county committees help deliver FSA programs at the local level, applying their knowledge and judgment to make decisions on commodity price support programs; conservation programs; incentive indemnity and disaster programs for some commodities; emergency programs and eligibility. FSA committees operate within official regulations designed to carry out federal laws.
To be an eligible voter, farmers and ranchers must participate or cooperate in an FSA program. A person who is not of legal voting age, but supervises and conducts the farming operations of an entire farm may also be eligible to vote. If an eligible voter should have, but did not, receive a ballot, contact your local county office.
-------------------------
Small Grain Acreage Reports Due December 15
In order to comply with FSA program eligibility requirements, all producers are encouraged to visit their local FSA office to file an accurate crop certification report by the applicable deadline. The next upcoming acreage reporting deadline is December 15 for fall-planted small grains.
The following exceptions apply to acreage reporting dates:
If the crop has not been planted by the applicable acreage reporting date, then the acreage must be reported no later than 15 calendar days after planting is completed.
If a producer acquires additional acreage after the applicable acreage reporting date, then the acreage must be reported no later than 30 calendars days after purchase or acquiring the lease. Appropriate documentation must be provided to the county office.
If a perennial forage crop is reported with the intended use of "cover only," "green manure," "left standing," or "seed," then the acreage must be reported by July 15th.
Noninsured Crop Disaster Assistance Program (NAP) policy holders should note that the acreage reporting date for NAP covered crops is the earlier of the applicable dates or 15 calendar days before grazing or harvesting of the crop begins.
For questions regarding crop certification and crop loss reports, please contact your local FSA office.
-------------------------
Enrollment Period Open for 2018 Crop Safety Net Coverage 2016 ARC/PLC Payments Issued Recently to Kansas Farmers
Beginning Nov. 1, 2017, farmers and ranchers with base acres in the Agriculture Risk Coverage (ARC) or Price Loss Coverage (PLC) safety net program may enroll for the 2018 crop year. The enrollment period will end on Aug. 1, 2018.
Since shares and ownership of a farm can change year-to-year, producers must enroll by signing a contract each program year. This is also the time to inform your county FSA office of any changes to name and address, direct deposit bank accounts, changes to farming operations such as additions or reductions in land, and business entity changes.
The producers on a farm that are not enrolled for the 2018 enrollment period will not be eligible for financial assistance from the ARC or PLC programs for the 2018 crop should crop prices or farm revenues fall below the historical price or revenue benchmarks established by the program. Producers who made their elections in previous years must still enroll during the 2018 enrollment period.
Approximately 106,343 Kansas farms enrolled in ARC and/or PLC programs recently received financial assistance for the 2016 crop year. The programs are designed to protect against unexpected drops in crop prices or revenues due to market downturns. Producers in Kansas have experienced a significant drop in prices or revenues below the benchmark established by the ARC or PLC program and thus received payments totaling $445,954,187 million. Payments related to corn crops made up much of those payments. There were also payments for wheat, soybeans, grain sorghum, oats, barley, dry peas, and canola crops. Cash flow from these payments is particularly helpful to farmers and ranchers in counties impacted by natural disasters.
Payments by county for an eligible commodity can vary because average county yields will differ. More details on the price and yield information used to calculate the financing assistance from the safety-net programs is available on the FSA website at www.fsa.usda.gov/arc-plc and www.fsa.usda.gov/ks.
The ARC and PLC programs were authorized by the 2014 Farm Bill and offer a safety net to agricultural producers when there is a substantial drop in prices or revenues for covered commodities. Covered commodities include barley, canola, large and small chickpeas, corn, crambe, flaxseed, grain sorghum, lentils, mustard seed, oats, peanuts, dry peas, rapeseed, long grain rice, medium grain rice (which includes short grain and sweet rice), safflower seed, sesame, soybeans, sunflower seed and wheat. Upland cotton is no longer a covered commodity.
-------------------------
Farm Storage Facility Loans Increase Marketing Options
FSA's Farm Storage Facility Loan (FSFL) program provides low-interest financing to producers to build or upgrade storage facilities and to purchase portable (new or used) structures, equipment and storage and handling trucks.
The low-interest funds can be used to build or upgrade permanent facilities to store commodities. Eligible commodities include corn, grain sorghum, rice, soybeans, oats, peanuts, wheat, barley, minor oilseeds harvested as whole grain, pulse crops (lentils, chickpeas and dry peas), hay, honey, renewable biomass, fruits, nuts and vegetables for cold storage facilities, floriculture, hops, maple sap, rye, milk, cheese, butter, yogurt, meat and poultry (unprocessed), eggs, and aquaculture (excluding systems that maintain live animals through uptake and discharge of water). Qualified facilities include grain bins, hay barns and cold storage facilities for eligible commodities.
Loans up to $100,000 can be secured by a promissory note/security agreement. Loans exceeding $100,000 require additional security.
Producers do not need to demonstrate the lack of commercial credit availability to apply. The loans are designed to assist a diverse range of farming operations, including small and mid-sized businesses, new farmers, operations supplying local food and farmers markets, non-traditional farm products, and underserved producers.
To learn more about the FSA Farm Storage Facility Loan, visit www.fsa.usda.gov/pricesupport or contact your local FSA county office.
-------------------------
USDA Rural Development Currently Accepting Value-Added Producer Grant Applications
USDA is accepting applications for grants to develop new value-added product lines or expand existing markets for established products. The funding is being provided through the Value-Added Producer Grant (VAPG) program.
VAPG grants may be used for planning activities or working capital expenses related to producing or marketing a value-added product including feasibility studies, business plans, processing of the value-added product, logo and website development, and marketing and distribution. Funds cannot be used for agriculture production or the purchase of land, buildings, or equipment.
Independent agricultural producers, farmer or rancher cooperatives, and producer-controlled entities are eligible to apply. Veterans, socially-disadvantaged groups, beginning farmers and ranchers, operators of small- and medium-sized family farms and ranches, and farmer and rancher cooperatives are given special priority.
On November 29, 2017 at 1:00 p.m., USDA Rural Development staff in Kansas will be holding a webinar for applicants interested in applying for a VAPG grant. To register for the webinar, or if you require special accommodations, contact a USDA Business Program Specialist:
• Nancy Pletcher, (785) 271-2733 or nancy.pletcher@ks.usda.gov
• Travis Snider, (316) 282-3477 or travis.snider@ks.usda.gov
The deadline to submit paper applications to a USDA Rural Development office in Kansas is January 31, 2018. Electronic applications submitted through grants.gov are due January 24, 2018. For additional information on VAPG grants, visit the program website at: https://www.rd.usda.gov/programs-services/value-added-producer-grants/ks
-------------------------
Big Impacts with the 2017 Census of Agriculture
Kansas farmers and ranchers have the opportunity to make a positive impact on their communities by participating in the 2017 Census of Agriculture. Conducted every five years by the USDA's National Agricultural Statistics Service (NASS), the Census of Agriculture is a complete count of all U.S. farms and ranches as well as those who operate them. The 2017 Census of Agriculture begins in December. Farmers and ranchers all across the nation will start receiving the Census in the upcoming weeks. Producers can mail their completed census form, or respond online via the improved web questionnaire. NASS has extensively revised the online questionnaire to make it more convenient for producers. Check it out here: https://www.agcounts.usda.gov/cawi.
The census website will continue to be updated with new information through the census response deadline of February 5, 2018. Revisions and additions to the 2017 Census of Agriculture aim to capture a more detailed account of the industry. Producers will see a new question about military veteran status, expanded questions about food marketing practices, and questions about on-farm decision-making to better capture the roles and contributions of beginning farmers, women farmers, and others involved in running the business.
Response to the census of agriculture is required by law under Title 7 USC 2204(g) Public Law 105-113. The same law requires NASS to keep all information confidential, to use the data only for statistical purposes, and only in aggregate form to prevent disclosing the identity of any producer. The time required to complete the questionnaire is estimated at 50 minutes. In October, NASS will make a census preparation checklist available on the census website to help producers gather necessary information in advance.
Conducted once every five years, the census of agriculture is a complete count of all U.S. farms, ranches, and those who operate them; it is the only source of uniform, comprehensive, and impartial agriculture data for every state and county in the country. Farmers and ranchers, trade associations, government, extension educators, researchers, and many others rely on census of agriculture data when making decisions that shape American agriculture – from creating and funding farm programs to boosting services for communities and the industry. The census of agriculture is a producer's voice, future, and opportunity.
For more information, please visit www.agcensus.usda.gov.
-------------------------
Commodity Price Support Programs Available
The Agricultural Act of 2014 authorized 2014-2018 crop year Marketing Assistance Loans (MALs) and Loan Deficiency Payments (LDPs), with a few minor policy changes.
Among the changes, farm-stored MAL collateral transferred to warehouse storage will retain the original loan rate, be allowed to transfer only the outstanding farm-stored quantity with no additional quantity allowed and will no longer require producers to have a paid for measurement service when moving or commingling loan collateral.
MALs and LDPs provide financing and marketing assistance for wheat, feed grains, soybeans, and other oilseeds, pulse crops, rice, peanuts, cotton, wool and honey. MALs provide producers interim financing after harvest to help them meet cash flow needs without having to sell their commodities when market prices are typically at harvest-time lows. A producer who is eligible to obtain a loan, but agrees to forgo the loan, may obtain an LDP if such a payment is available. Marketing loan provisions and LDPs are not available for sugar and extra-long staple cotton.
FSA is now accepting requests for 2017 MALs for all eligible commodities after harvest. Currently, there are no crops in Kansas eligible for LDPs due to market rates being higher than LDP rates. Requests for loans and LDPs shall be made on or before the final availability date for the respective commodities.
Before MAL repayments with a market loan gain or LDP disbursements can be made, producers must meet the requirements of actively engaged in farming, cash rent tenant and member contribution.
Commodity certificates are available to loan holders who have outstanding nonrecourse loans for wheat, upland cotton, rice, feed grains, pulse crops (dry peas, lentils, large and small chickpeas), peanuts, wool, soybeans and designated minor oilseeds. These certificates can be purchased at the posted county price (or adjusted world price or national posted price) for the quantity of commodity under loan, and must be immediately exchanged for the collateral, satisfying the loan. MALs redeemed with commodity certificates are not subject to the actively engaged in farming, cash-rent tenant, Adjusted Gross Income provisions or the payment limitation.
To be considered eligible for an LDP, producers must have form CCC-633EZ, Page 1 on file at their local FSA Office before losing beneficial interest in the crop. Pages 2, 3 or 4 of the form must be submitted when payment is requested.
The 2014 Farm Bill also establishes payment limitations per individual or entity not to exceed $125,000 annually on certain commodities for the following program benefits: price loss coverage payments, agriculture risk coverage payments, marketing loan gains (MLGs) and LDPs. These payment limitations do not apply to MAL loan disbursements or redemptions using commodity certificate exchange.
Adjusted Gross Income (AGI) provisions were modified by the 2014 Farm Bill, which states that a producer whose total applicable three-year average AGI exceeds $900,000 is not eligible to receive an MLG or LDP. Producers must have a valid CCC-941 on file to earn a market gain of LDP. The AGI does not apply to MALs redeemed with commodity certificate exchange.
Farm Bureau Survey Reveals Lowest Thanksgiving Dinner Cost in Five Years
American Farm Bureau Federation's 32nd annual price survey of classic items found on the Thanksgiving Day dinner table indicates the average cost of this year's feast for 10 is $49.12, a 75-cent decrease from last year's average of $49.87.
The big ticket item – a 16-pound turkey – came in at a total of $22.38 this year. That's roughly $1.40 per pound, a decrease of 2 cents per pound, or a total of 36 cents per whole turkey, compared to 2016.
The shopping list for Farm Bureau's informal survey includes turkey, bread stuffing, sweet potatoes, rolls with butter, peas, cranberries, a veggie tray, pumpkin pie with whipped cream, and coffee and milk, all in quantities sufficient to serve a family of 10 with plenty for leftovers.
Foods showing the largest decreases this year in addition to turkey, were a gallon of milk, $2.99; a dozen rolls, $2.26; two nine-inch pie shells, $2.45; a 3-pound bag of sweet potatoes, $3.52; a 1-pound bag of green peas, $1.53; and a group of miscellaneous items including coffee and ingredients necessary to prepare the meal (butter, evaporated milk, onions, eggs, sugar and flour), $2.72.
Updated Agricultural Economic Impact Reports by County Available
MANHATTAN, Kan. — The Kansas Department of Agriculture is committed to providing an environment that enhances and encourages economic growth of the agriculture industry and the Kansas economy. The department's interactive map of Kansas, showing the economic impact of agriculture broken down by county, has recently been updated to provide citizens with statistics adjusted for 2017.
Located on the KDA website, the interactive map can be used to find the agricultural economic facts for each of the 105 counties in Kansas. KDA annually updates the statistics on the map to give the state's driving economic industry the recognition it deserves. In the 65 sectors of Kansas agriculture that were recognized for this data compilation, the total economic output is nearly $68 billion. Agriculture also supports more than 246,000 jobs statewide.
"Kansas agriculture has a significant impact on the state, contributing nearly 45% of the state's total economy," said Kansas Secretary of Agriculture Jackie McClaskey. "Every county plays an important role in the state's agriculture industry."
The interactive map allows users to see detailed agricultural statistics including farm numbers, leading agricultural sectors and value-added data for each county. KDA utilizes data compiled by the U.S. Department of Agriculture's National Agricultural Statistics Service. The economic impact data is sourced from the most recent IMPLAN data available.
The county statistics map is available at agriculture.ks.gov/ksag. For updated information, click on a county and find the "2017 Full Report for County" after the county sector list.
'Be the Vision' Recipients Honored
The sixth annual Governor's Water Conference was held November 8-9, 2017 at the Hilton Garden Inn & Conference Center in Manhattan, Kansas.
This year's 'Be the Vision' award recipients were honored for taking extraordinary measures to conserve, reuse or adopt better practices to help ensure the future availability of our state's water resources. This year's recipients were the City of Wichita for their innovative stormwater best management practice implementation program; the Lower Smoky Access District – agriculture and municipal partnership; the Wichita County Water Conservation Area, and the Dwane Roth Family for their leadership in conservation efforts over the Ogallala. Lieutenant Governor Jeff Colyer was on hand to help with the award presentation.
"There are many individuals, cities and industries taking extraordinary measures to conserve, reuse or adopt better practices to help ensure the future of our state's water resources," said Tracy Streeter, director of the Kansas Water Office. "Be the Vision' recognizes these Kansans for demonstrating the strategies included in the Vision, who believe in doing more and leading by example."
Offsite best management practices (BMPs) are cost effective and provide great pollutant control and were the basis for developing the City of Wichita's innovative post construction stormwater BMP implementation process. Stormwater staff recognized their program could be improved by changing to work within watershed basins upstream from Wichita instead of only onsite Streambank stabilization in order to have better overall control of pollutants discharged to surface waters. NPDES MS4 permits were reissued by Kansas Department of Health and Environment and an offsite BMP Evaluation Plan was developed.
"To date, 41 developments within the City of Wichita have enrolled in the program. Normally property owners would have to install expensive separators to remove sediment and trash from stormwater discharge. Instead, offsite BMPs were implemented and property owners were able to save about $960,000 avoiding the expense of those separators," said City of Wichita Public Works & Utilities Director Alan King. "This has provided a great benefit not only for us and the quality of our surface water but it's also a win-win for developers as it is convenient and a less expensive option for them."
This has also resulted in improved water quality in the Little Arkansas River and priority streams as the city is working with farmers to convert conventionally farmed fields to no-till acreage. Wichita is currently the only MS4 NPDES permittee in Kansas which has implemented an Offsite BMP Program.
The years of dedicated work between a municipality and downstream irrigators to ensure water supply was available to both was highlighted at the conference. In 2006, drought took its toll on the Kanopolis Lake area and water supply was dramatically affected. To ensure water supply needs could be met, stakeholders, the city of Salina and in lake water users worked with the state with resulted in the access district legislation in 2011.
"We knew this milestone wasn't the end, but more work was needed to complete the rules and regulation of the process and form the Lower Smoky Hill River Irrigation District which incorporated the Access District," said Martha Tasker, City of Salina. "This provides the opportunity for surface water users along the Smoky Hill River and below Kanopolis Lake to obtain long term water storage in Kanopolis to back up their water rights when natural flows do not meet their needs. This past year we have seen reservoir release changes to meet target flows, which are a more efficient use of available water then prior operations."
This is a success story of forming partnerships and working toward a common goal to better manage and use water resources. The improved management provides more stable reservoir levels, improving the availability of water in times of drought.
As important as reservoirs and best management practices are in the east, streambank projects are in the east, Water Conservation Areas and Water Technology Farms are Vision action items that play a key role in the Ogallala region demonstrating more can be done with less water.
"Throughout the public input process of the Kansas Water Vision, producers shared that due to the diversity of the state, strategies and tools would not produce the same results everywhere," said Streeter. "The team believed demonstration farms featuring the latest developed technology for water conservation was the best way to test the tools in each region that had different soil types and water conditions."
Recognizing that the social and economic vitality of the Wichita County community is dependent upon their water supply, a group of community members joined together in early 2016 to develop a plan for county-wide water conservation in Wichita County. They recognized the need for a facilitator and after many months of effectively communicating and working together they successfully submitted their WCA plan to the Chief Engineer. The sophisticated management plan begins with a 29 percent reduction and ramps up every seven years, eventually calling for a 50 percent reduction in average water use by 2038.
"The management plan calls for voluntary enrollment via consent agreement with individual water users establishing conservation levels based upon the groundwater modeling projections provided by Kansas Geological Survey," said Matt Long, WCA producer and committee member. "Information and education is a key component of this plan. We also worked to develop our own penalties for non-compliance, in addition to overseeing the WCA."
Numerous informational meetings were held, and to date, 13 consent agreements and orders have been approved by the Chief Engineer with three more in the process of being completed. These agreements are projected to save more than 10,000 acre feet of water on 7,000 acres of irrigated land in Wichita County. The success of the WCA is a testament to the people of Wichita County for stepping up and wanting to make a difference in the future of communities for generations to come.
Also honored was the Roth Family of Holcomb, Kansas. Dwane Roth is a third generation farmer who operates one of the three original Water Technology Farms and strongly believes in the technology and conservation happening on his farm. He has hosted multiple field and demonstration days, giving the hundreds of area producers, stakeholders, and decision-makers who have attended opportunities to be exposed to new irrigation technologies that can be used as tools to make more efficient use of the area's declining water supplies.
"I'll be honest, when I first heard about soil moisture probes I was extremely skeptical and didn't believe we could truly make an impact to the declining Ogallala," said Roth. "But there is no denying these techniques have dramatically influenced my operating decisions and my outlook on the future water supply in this area. Now we are able to efficiently use fewer inputs, while maintaining or increasing production and profits. The results have never been so clear."
This year his tech farm produced 241bushels per acre using 5.75 inches of water. Neighboring farms have two circles one half mile from the tech farm. One of those fields produced 233 bushels per acre on 14.12 inches and the other produced 222 bushels per acre on 13.5 inches of water.
In the fall of 2016 Roth started meeting with a group of area producers and those talks began forming a larger water conservation project as some of the areas have seen water level declines of over 60 feet in the last ten years. The talks progressed and now the Kearny Finney Local Enhanced Management Area proposal has been receiving public input and evaluating various water conservation ideas to address the depletion of the aquifer in their area.
Seeing the huge importance water conservation played in her own family's operation and her father's dedication to ensuring water for the future, Grace Roth developed her FFA Supervised Agricultural Experience (SAE) on water advocacy. She accepted the opportunity to present at the Ag Ed Symposium about her SAE with the goal to recruit more FFA members to the project.
"I wanted to educate more FFA members across the state on water issues and what role they can play in water conservation," said Grace. "I soon realized my passion was growing into something bigger than I had ever imagined and would truly be able to make an impact on Kansas."
After months of collaborating with Dr. Hock at K-State and the Kansas Department of Agriculture, the Kansas Youth Water Advocates Conference was held this past summer.
This family wants others to understand as well as the next generation of agriculturalists, it is our duty to conserve our natural resources so that we can have sustainable agriculture for years to come. Conserving water isn't a one person job but all Kansans must come together to make a lasting impact not only in agriculture, but our everyday lives.
There were about 600 attendees at the conference last week. The first day focused on water resource management and implementation efforts for accomplishing regional priorities within the Long Term Vision for the Future of Water Supply in Kansas to ensure our state's water future. Speakers were featured from all over the nation and day two highlighted the latest policy and research developments of water issues in Kansas.
To view the entire agenda of the conference visit: www.kwo.ks.gov .
The Governor's Conference on the Future of Water in Kansas is hosted by the Kansas Water Office, Kansas Water Resource Institute/K-State and the Kansas Geological Survey/KU. Major sponsors for the event include Black & Veatch, Burns & McDonnell and Great Lakes Dredge & Dock.
WILDLIFE AND PARKS REPORTS
Kansas State Parks Offering Free Entrance on Black Friday
PRATT – The Kansas Department of Wildlife, Parks and Tourism (KDWPT) has a Black Friday deal that will give your wallet and your mind a rest. How does free sound? This Black Friday, take "free" to a whole new level and free yourself from the shopping chaos by enjoying a Free Park Entrance Day at any Kansas state park on Nov. 24.
KDWPT state park staff, in partnership with REI, invite you to "OptOutside" and spend this Black Friday outdoors, hiking, biking, or just relaxing at a Kansas state park. Now, you might be asking yourself, "But wouldn't a retail company like REI want people shopping in their stores on Black Friday?" The answer is no, quite the opposite. REI is closing on Black Friday to encourage everyone to spend the time outdoors instead. KDWPT offices will be closed that day and many staff will also be heading outdoors.
Be a part of this movement by posting a picture of you and your family at one of the 26 Kansas state parks on Black Friday to Instagram or Twitter with the hashtags #myksstatepark and #optoutside and be entered into a drawing for a free cabin stay. Think you can find a better deal than that?
Learn more about Kansas state parks, including information on facility updates, directions and how to make reservations, at ksoutdoors.com/State-Parks.
Opt to go outside this Black Friday and get the best deal of all: the feeling of free.
Glen Elder To Host Youth and Women's Pheasant Hunt
GLEN ELDER ­– The Kansas Department of Wildlife, Parks and Tourism (KDWPT) and sponsoring partners will conduct the 2017 Youth and Women's Celebrity Pheasant Hunt at Waconda Lake on Saturday, Dec. 9. The event will begin at 7:15 a.m. with breakfast in the Hopewell Church basement at Glen Elder State Park, followed by a pre-hunt safety program. Hunters, guides, and mentors will then spend the remainder of the morning and early afternoon hunting various limited-access refuge areas around Waconda Lake. Lunch will be provided by the Waconda Lake Association.
Youth ages 11-16 and women are eligible to apply for this hunt, which is designed to provide comfortable and positive hunting experiences for new or beginning hunters. Previous hunting experience is not required, and some shotguns and ammunition can be provided for those without equipment. Hunters must apply no later than Nov. 30 by calling the Glen Elder Area Office at (785) 545-3345 between 8 a.m. and 4:30 p.m. Monday through Friday. Forty spots will be available.
A unique aspect of this event is that participants will interact with and hunt alongside a few Hero-Celebrities invited to serve as hunting mentors. Past mentors include former professional athletes, television personalities, and military personnel who have recently returned from deployment.
Participants can practice at wingshooting stations that will be set up west of the KDWPT Glen Elder Area Office. From 1:30 - 4 p.m., the public is welcome to enjoy shooting at the stations.
All participants will receive a commemorative item from the event, as well as additional prizes provided by sponsors.
To conclude the event, a hunters' banquet and dinner will be held Saturday night. All event participants are invited to attend and will be asked to RSVP for the banquet when they sign up for the hunt.
For more information on this event, or to serve as a volunteer mentor, contact Chris Lecuyer at (785) 545-3345.
Driver's License, Wildlife Checkpoints Planned in Northeast Kansas
TOPEKA – Kansas Department of Wildlife, Parks, and Tourism (KDWPT) game wardens, Kansas Highway Patrol (KHP) troopers and county sheriff's deputies will conduct joint highway checkpoints at various locations on Saturday, Nov. 18, 2017. Upland bird, deer and migratory bird seasons will be underway, and these checkpoints are intended to help enforce state and federal wildlife laws, as well as the state's driver's licensing laws.
Depending on the location, KHP troopers or county sheriff's deputies will operate the first stage of the checkpoints to be sure drivers are properly licensed. If a driver does not have a valid license, appropriate enforcement actions will be taken. Travelers should not expect major delays from this portion of the checkpoints.
Occupants of vehicles in the first check lane will be asked if they are hunters or are transporting wildlife. Travelers answering yes in either case will be directed to a nearby KDWPT check lane where game wardens will check for required licenses and permits, count the game and gather biological, harvest, and hunter success information. This portion of the checkpoints should also cause minimal delay.
The following locations may be used if weather conditions and manpower allow:
Kansas 7 Highway near White Cloud
US-73 Highway near Atchison
US-59 Highway near Nortonville
US-36 Highway near Sabetha
HISTORY IS FUN ~ Robert D. Caplinger
Old news from the 1952 Issues of Effingham New Leaf
CELEBRATES 92nd BIRTHDAY "Mrs. Christina Anna Leonard celebrated her 92nd birthday Wednesday. She was born July 9, 1860, in Zurich, Switzerland. She came to the United States with her parents in 1864.
"She resided on a farm near Camp Creek until her marriage to Perry Leonard, March 9, 1887. They are the parents of six children: Mrs. Clarence (Elizabeth) Shrader, Topeka; twin daughters, Mrs. Fritz (Alice) Stutz, Effingham; Mrs. Louie (Florence) Candreia, Corona, Calif.; Jake Leonard, Valley Falls; Perry Leonard, Effingham and Harry Leonard, who died in 1925. Two sisters, Mrs. Charles Needham, of San Francisco and Mrs. Louise Mauzey, of Nortonville. Mr. Leonard died in 1918, during the flu epidemic."
CPL. HOWARD BUTLER. "Cpl. Howard Butler drowned, July 3, 1952, crossing a small river in Korea. He was born Feb. 13, 1928, in Monte Vista, Colorado, a son of Mrs. Vivian Butler and the late Sumner F. Butler.
"Howard graduated from ACCHS with the class of 1946 and worked for his uncle, Oliver Butler until entering the army October 31, 1950. He was sent overseas in March 1951 and has been in Korea since January of this year and had been expected to be home in about a month.
"Howard was with the Dog Scout Patrol. His picture appeared with his dog in many papers.
"Surviving are his mother; four brothers, David Butler, Lawrence; Stewart Pardee, of Atlanta, Georgia, who is in the air corp; Garlie, who is studying to be a minister in Arlington, S. D.; Lee, Sharon and Dorothy of the home; his grandmother, Mrs. Mary Butler."
HISTORY FROM THE OBITUARY OF JOHN REED. "John Randolph Reed, 74, died in the Atchison hospital. Mr. Reed was born at Huron, a son of Henry and (Jane Buck) Reed; and on March 18, 1903 married Miss Nellie Hollands at Leavenworth. They went to housekeeping on a farm near Denton and resided there 16 years, coming to Effingham to make his home in 1925.
"For several years, he was employed by the Hegarty Grain Company and as custodian of the ACCHS.
"Surviving are his wife; three daughters, Mrs. Irvin Sloan (Genevieve) Huron; Mrs. E. A. Lambert (Elizabeth) and Mrs. Arthur Harned (Dorothy) both of Atchison; two brothers, Herbert Reed, Falls City and George Reed, north of Atchison; two sisters, Mrs. Will Kessler, Everest, and Mrs. May Biddle, Atchison. Burial in Denton cemetery."
HISTORY FROM THE OBITUARY OF OSCAR WARREN JINKS. "Oscar Warren Jinks, 69, eldest son of Winfield Scott and (Mary Bell) Jinks was born in Tama County, Iowa, on February 17, 1883. He passed away July 10 at the home of his sister, Mrs. George Bolinger.
"When a small boy, he moved with his parents and family to Wabash County, Indiana. After living there two years, the family moved to Anderson County, then to Brown County, then to Atchison County.
"Mr. Jinks chief occupation was farming. At first he farmed with his father and two brothers and later he farmed for himself. Up to the time of his health failing, he farmed in the Arrington community. Mr. Jinks never married but enjoyed visiting and corresponding with his sisters and brothers, who loved and understood his sensitive nature.
"Surviving are four sisters, Mrs. Elizabeth Solh, Tama, Iowa; Mrs. Bertha Noggel, Denison; Mrs. Charles Jones, Atchison; Mrs. George Bolinger, Effingham; two brothers, Jerome Jinks, Arrington; Donald Jinks, Carlyle. Burial in the Muscotah cemetery."
DEATH OF MRS. ASHTON HUNDLEY. "Word has been received here of the death of Mrs. Ashton Hundley, 72, a native of Atchison county. She passed away July 25, at her home following a stroke of paralysis.
"Other than her husband, her survivors are: four sons: Clay Hundley, Horton; Albert, Gresham, Ore.; Beryl and John, of Atchison, two daughters: Mrs. Violet Gould and Mrs. Harold Morris, both of Atchison; a brother, Ben Highfill of Lawrence; 25 grandchildren and four great grandchildren. Burial was in Mt. Vernon cemetery."
AMERICAN LEGION POST ELECTS OFFICERS FOR 1952-53. "The Gibson-McFarland American Legion Post No. 285. Officers elected were Robert Barnett, Commander; Carl B. Pyne, 1st Vice Commander; Wilson S. Hawk, 2nd vice commander; Bill Critchfield, adjutant; James Leitch, finance officer; Bill Crawley, sergeant at arms; Tom Watson, chaplain; John Murray, Americanism chairman; J. C. Pyne, historian; Robert Barnett, service officer."
NEWS OF THOSE IN THE SERVICE: "Pvt. Jesse Christie, son of Mr. and Mrs. Harold Christie, of Muscotah, is with an unusual army outfit at Camp Breckenridge, K. - an airborne tank battalion. He is a member of Company A, 42nd Tank Battalion, 101 Airborne regiment, U. S. Army."
"Horste Sternsdorff, employed by the Effingham Co-op is in Camp Carson, Colo, for two weeks of Army Reserve training."
"Pvt. Bob Asberry, who was given a 10 day extension on his furlough, left Saturday for Fort Lewis, Washington. Bob's parents, Mr. and Mrs. D. Asberry, and his grandparents, Mr. and Mrs. William Jansen, accompanied him to Omaha where he entrained for Washington."
"Pfc. Raymond Babcock left Monday for Ft. Ord, Calif. for re-assignment."
SHERIFF JOHN E. HAWK WINS PRIMARY CONTEST. "Effingham is very proud of the showing of the results of the primary election returns in Tuesday's election.
"It is noteworthy that John E. Hawk, sheriff, led the Republican ticket with a grand total of 2,705 votes, indicating the people's satisfaction with his law enforcement performing and confidence in his future operation.
"Johnnie, as he is known to his many friends and relatives, is the youngest son in the family of eight children of the late Mr. and Mrs. John D. and (Alice Law) Hawk, both families early pioneer settlers of Atchison county."
HISTORY FROM THE OBITUARY OF EDWARD BROWN. "Ed Brown died at his home at 927 Commercial, Atchison Monday. He was born April 5, 1882 on a farm near Monrovia, and was a son of the late Mr. and Mrs. Thomas Brown, early pioneer settlers in Atchison county. He was one of a family of fifteen children.
"In 1900, Mr. Brown was united in marriage to Miss Mayme Van Wagoner, daughter of the late Mr. and Mrs. Tib Van Wagoner, who were living where Perry Leonard now owns west of Effingham. The couple started housekeeping on the Patty Brown farm in the Maple Grove community. After living there for ten years, he made his first purchase of land, the farm now owned by Frank Oswald, west of town.
"Several years later, the Browns purchased a grocery store on Division St. in Atchison.
"On April 20, 1927, he married Miss Effie Gould at the home of her mother, Mrs. Elizabeth Gould.
"He was known as one of the county's best farmer and a hard working man. He used to raise fine horses and took great pride in them. His horses won many prizes at fairs and shows throughout the Midwest.
"About ten years ago he moved to a small tract near Mt. Vernon cemetery and later became farm manager for Mr. and Mrs. Harry DeLong.
"A few months later, Mr. and Mrs. Brown retired from farm life and purchased their present home.
"Surviving are the wife and one daughter, Mrs. Eva Seaman, of Wichita.
"Burial was at Mt. Vernon cemetery in Atchison."
CLASSIFIED ADS
DO YOU WANT YOUR ISSUE OF THE NEWSLEAF MAILED TO YOUR HOME OR BUSINESS? SUBSCRIPTIONS ARE NOW AVAILABLE AT THE RATE OF $42.00 FOR 1 YEAR. To subscribe send your check to: The Newsleaf; PO Box 209; Effingham, Ks.
HELP NEEDED: Adult care in home, 8 hours/ day, 1 day person; 1 night person and 1 part time. Call 785-217-5135.
Help Wanted: Custom Applicator position is available in the Agronomy Department of Jackson Farmers, Inc. in Holton. The applicant must be reliable and willing to work overtime plus have, or be able to obtain, a CDL and pass a drug screening. Benefits include health, dental, life and retirement. Please email your interest to the Agronomy Manager Dennis Holliday at dholliday@jacksonfarmers.com or call at 785-364-2671 for more information.
Help Wanted: Part time Fertilizer Delivery Driver for Jackson Farmers in Holton. The applicant must be reliable and have, or be able to obtain, a CDL and pass a drug screening. Please email your interest to the Agronomy Manager Dennis Holliday at dholliday@jacksonfarmers.com or call 785-364-2671 for more information.
"GUESS WHO"
Can you identify the person(s)/place/year in the photo this week? Last issue was L-R Dorothy Clinton, Beulah Yazel and Theresa Taliaferro. They were the officers in 1950 of the 48ers Club.
LAST WEEK
Problems with this web site contact cap@thenewsleaf.com Last updated 11-21-2017
<![if !vml]>
<![endif]>