You are our Visitor
The December 12, 2017 Edition
of
The Newsleaf
Vol. 14 Issue 50
BETWEEN THE ISSUES
FRONT PAGE
Caplinger Returns from Deployment
Sgt. Jesse Caplinger returned to his home in Kansas City KS this last Thursday afternoon. He was met at the welcoming ceremony at the Metropolitan Community College in Kansas City by his wife Emily, mother and father. He was deployed with the 1st Battalion, 138th Infantry Regiment in Qatar in support of Operation Spartan Shield.
After collecting his gear, he and Emily proceeded to the school to pick
up their two children Kale and Evan. Both knew their father was coming home but didn't expect to see him at the school. It was a nice surprise to the two boys.
Elements of the 1st Battalion, 138th Infantry Regiment can trace their lineage back to the 1st Missouri Rifles, one of the oldest National Guard units west of the Mississippi river.
Christmas Tree Stories, Music, Treats for Dec. 12th Storytime in the Museum
Stories of Christmas Trees and the Meaning of the Season will highlight the December 12, 2017 Museum Storytime along with music on the player piano and Christmas Tree treats.
Why do we bring trees into our homes for Christmas? Find out some of the traditions of the holiday- as Darlene Mason-Taylor, Atchison County Historical Society Education Coordinator, leads stories, games and fun.
Each storytime will have stories, a game or two, art, healthy snacks and beverages all in the comfort of Atchison County's Museum in the Santa Fe Depot, 200 S. 10th Street, Atchison. Storytime in the Museum begins at 10 am and will run to about 11:30 am. There is also free coffee available for parents.
Storytime in the Museum will resume after the Holiday Season with Snowflake and Icilce stories Tuesday-Jan. 16, 2018 and Kansas Day Celebration and Pioneer Fun on Tuesday-Jan. 30, 2018. Storytime in the Museum will continue every second Tuesday through the Winter and Spring.
Atchison County's Museum is located at 200 S. 10th Street, in the Santa Fe Depot, Atchison, KS. For more info or additional details visit the Atchison County Historical Society on Facebook – Facebook.com/AtchisonHistory or contact us at by email GoWest@atchisonhistory.org or by phone 913-367-6238
Dates and Times for Year-Round Storytime in the Museum
Tuesday - December 12 - 10 am - Christmas Party & Christmas Tree Stories
Tuesday – Jan. 16, 2018 – 10 am – Snowflakes & Icilce Stories
Tuesday – Jan. 30, 2018 – 10 am – Kansas Day Celebration & Pioneer Fun
ALL AROUND US
SANTA TO ARRIVE AT EFFINGHAM LIBRARY
Just got word that Santa will be coming to our library on Saturday, December 16th @ 11am. We will have Christmas crafts for the little ones and cookies for all.
STITCH SHOP TAKING ORDERS
Martha Fredericks wants people to know that the Stitch Shop is open from 9am to 4pm on Monday, Tuesday & Thursday for right now. If you need a zipper put in, pants hemmed, or some mending done give Martha a call at her home phone 1-913-833-4621 or her cell 1-785-379-1478. She also does letter jackets.
There has been some glitches so the bake shop won't be open until after January 1st so she is still in remodeling mode, but when it is finally ready there will be tables and chairs where people can come in and enjoy some home-baked pastry and coffee and tea while they visit. She is taking baking orders until her tea room is open.
SOUP IS ON
The Effingham Lions Club will be serving chili and soup, Tuesday, December 12th at the ACCHS and Jeff West Basketball game. Serving will start at 4:30 p.m. Come out and support the Lions Club and the kids.
HOLIDAY DINNER
ACCHS Kays greeted 85 senior citizens, December 6 with a gift of fixings for a cup of hot chocolate as they entered the ACCHS gym for the annual Holiday Dinner. The USD 377 Superintendent Andrew Gaddis welcomed everyone and thanked them for coming. Then the Kays served a delicious ham dinner while the Soundmasters under the direction of Amy Eckert and the ACCHS band under the direction of Alicia Kerwood performed Christmas music. The elementary students made colorful placemats to adorn the tables.
Everyone had an enjoyable time and it always a wonderful time when you see the interaction between the younger generation and the older generation. The senior citizens want to give the KAYS a great big thank you and all the others who made it a wonderful time.
COME ALL YE ……
The public is invited to come to the Effingham Union Church at 10:00 a.m. Sunday, December 17th to hear the Effingham Community Choir perform their annual Christmas Cantata "Joy to All the World". Tammy Gigstad is the choir director and Amy Eckert is the lead accompanist. The cantata consists of several seasonal favorites centering on "joy". Twenty eight choir members from our community are lifting their voices in song to spread the Christmas joyful yuletide message. Come and celebrate the coming of Christmas.
CHEERLEADERS GO TO RESCUE MISSION
The ACCHS Cheerleaders would like to thank classmates, staff, and the community for their help in collecting items to be donated to the Topeka Rescue Mission. The Cheerleaders were able to go to Topeka on November 20th, and turn all of the donations in. Donated items included socks that were donated during the month of October, and Personal Hygiene Items that were donated during the month of November. While the Cheerleaders were at the Topeka Rescue Mission they were able to assist in setting up, and organizing for the Christmas Shop that provides presents for those unable to purchase their own. The Cheerleaders were also given the opportunity to serve lunch to the homeless, and others in need. The total number of individuals served by our ACCHS Cheerleaders was roughly 160 people from 11am- 1230pm. Men, women, children, families, every single person that came through the line was extremely thankful for the smiles behind the counter, and the warm food in their bellies.
On the way back to Effingham, the Cheerleaders were talking about their experience at the Mission. Some full of smiles, some full of tears, but they all agreed that this experience was eye opening, and made them realize how fortunate they are for everything that they have. When Ashley Lott, the cheerleader sponsor, asked the ladies what was something they learned from this trip, these are a few of the answers she was given: 1) Be Thankful 2) Don't judge anyone, because you never know what they are going through , or how they got to this point. 3) We need to pray for these people 4) People are people, some people just need a little more help than others. 5) We should always be willing to help those in need, even if it makes you step outside of your comfort zone, it's totally worth it.
This trip made such an impact on the cheerleaders, that they would like to incorporate this into their Cheer Calendar every year, and make it a tradition to help those in need.
EFFINGHAM SENIOR CITIZENS NEWS
The Effingham Town and Country Senior Center is a busy place. There is always something going on. Every week day morning you can count on Gerri Schmelzle and Mary Ann Keir putting a jigsaw puzzle together with the help of a few individuals that stop by to find a place for a piece or two. The ladies manage to put two large puzzles together every month.
Also people like to stop in for coffee and to visit some mornings.
Every Wednesday they play Bingo with Elaine Oakleaf calling the numbers.
We don't want to forget the hot nutritious meals that they serve to many people during the week along with the fellowship that is important to peoples' wellbeing. Plus several volunteers take carry outs to people, who cannot get out due to health reasons. At present they are delivering meals to 11 people daily.
On November 7 the seniors played Wheel of Fortune with 3 teams. Team 1 was the men Edwin Davis. Bill Putthoff, Bill Kanning, Jim Manedele, Bill Weidmaier, Roger Frederick. Team 2 was Sally Ellerman, Janie Moser, Venita Jo Rader. Gerri Schmelzle, Ruth Beal, Mary Ann Krier. Team 3 was Eileen Acheson, Virginia Blunt, Marion Nolting. Eileen Ellerman, Lavern Davis, Pat Maendele. The men won the game.
There were 31 people attending the Thanksgiving potluck on November 17. The site director Dee Paul fixed the turkey, dressing, potatoes and gravy. Everyone else brought side dishes and desserts. The new ACCHS Superintendent Andrew Gaddis was among the guests. Everyone present was pleased to meet him. Julie Boyle won the door prize which was an owl door hanging.
Also the Atchison County Health department was present to take blood pressures.
Rita Eckert and Wyatt Scroggins had the 2nd grades come and do a skit and song for the seniors and they also handed out Thanksgiving cards that had a little poem and a turkey made with their hands. The seniors enjoyed the second grade performance.
On November 28 the seniors enjoyed playing Jeopardy. They divided up into 3 teams. Team 1 was Jim Maendele, Edwin Davis, Bill Putthoff, Bill Weidmaier. Teams 2 was Mary Lou Hurst, Virginia Blunt, LaVern Davis, Eileen Ellerman, Pat Maendele. Team 3 was Julie Boyle, Eileen Acheson, Director Stephanie Barnes. Team 2 won.
The center has made a kids corner and this Christmas the center will have an angel tree to remember our loved ones during the holiday.
Upcoming events are.
On Sunday December 17th, The Effingham Community 4-H Club will treat the senior citizens to a Christmas Party at 1:00 p.m. at the center.
The Christmas pot luck dinner is December 22 at 11:00 a.m. There is an ugly sweater contest too.
KRUSE TURNS 90
The family of Judy Kruse gathered at the country home of her grandson Daniel Kruse of Fairview, KS for Thanksgiving Day dinner on November 23, 2017.
A highlight of the day was the early celebration of Judy's 90th birthday which will be December 22.
Those attending the Thanksgiving dinner and birthday celebration were Bill and Cindy Kruse of Olathe, Ks, Mike and Laura Haverkamp and daughter Katie from Shawnee, KS, Linda (Kruse) Bennett and grandson James Bennett from Raton, New Mexico, Justin and Kristy Bennett and children Karson and Kalen Bennett and Jaydon Warnke from Des Moines, New Mexico, Dwight and Charlotte Kruse from Fairview, KS, Heath and Jennifer Ploeger and their daughters Kenzie and Charlee from Morrill, KS, and Brianna Gruber of Morrill, KS.
Judy was born near Effingham, KS to Covell and Emma (Hinz) Hawk. While growing up she lived with her family in the Morrill area for a few years before her family returned to the Effingham area where she graduated from ACCHS. After WWII she married Alvin Kruse and they lived in the Morrill area where she and Alvin farmed and raised their three children.
Judy was employed as a school lunch took and kitchen manager in the Morrill and Sabetha schools for thirty years. In 1972 Judy and Alvin moved to their own farm northeast of Fairview, KS. Judy presently resides at the A. C.
apartments in Sabetha, KS. If you would like to stop in for a visit, or send greetings for her 90th birthday which will be December 22, her address is 1615 Roosevelt St., Apt. 46, Sabetha, KS 66534.
EFFINGHAM CITY COUNCIL MEETING MINUTES OF NOVEMBER 1, 2017
COUNCIL MEMBERS PRESENT WERE: DAVID LOWE, MARK HURST, KIRK KLOEPPER AND TODD ECKERT. PRESIDENT OF THE COUNCIL, KIRK WOHLGEMUTH PRESIDED IN THE MAYOR'S ABSENCE. THE MEETING WAS CALLED TO ORDER AT 7:00 P.M.
Hurst moved to accept the minutes of the previous meeting as written. Lowe seconded the motion. The motion carried unanimously.
Eckert moved to approve and pay the bills. Lowe seconded the motion. The motion carried unanimously.
Rita Clary of Kansas Rural Water Association was present for the Public Hearing on the USDA SEARCH Grant Application. Hurst moved to adjourn from the regular meeting and open the Public Hearing on the USDA SEARCH Grant Application. Eckert seconded the motion. The motion carried unanimously. The Public Hearing commenced at 7:05 p.m. Clary read the published notice outlining the city's intent to file an application for a SEARCH Grant from USDA Rural Development for the purpose of preparing the preliminary engineering and environmental reports for improvements to the city's water and wastewater system. Clary called for questions and/or comments from those present. None were received. Eckert moved to adjourn the Public Hearing. Kloepper seconded the motion. The motion carried unanimously. The Public Hearing adjourned and the regular meeting reconvened at 7:10 p.m.
Kloepper moved to allow the city clerk to electronically sign certificates and documents for the USDA RD SEARCH Grant Application. Eckert seconded the motion. The motion carried unanimously. Rita will be here on November 6th to help finish and submit the application.
Jessica Ellerman told the council that she has the Blue Building reserved for November 25th for a fund raiser. Funds raised will be donated to the local school. She requested free use of the building for this event. Hurst moved to allow Ellerman to use the Blue Building free-of-charge on November 25th for a fund raiser. Eckert seconded the motion. The motion carried unanimously.
Estimates on the cost of hooking up a well installed at the west end of 1st Street were reviewed. The estimated cost for electrical work and trenching and laying pipe was $17,333.00. The council discussed the appraised value of the properties being considered as a possible site for digging a new well and the options available to the city for acquiring the needed property. Wohlgemuth said he has talked with KDHE and was told that it may be possible to get a variance from the state to dig a new well at the present location since there are already 2 wells on that site. This option would be the best, but it is dependent on receiving a variance from the state. The council also discussed the method that would be used to allow for drilling a test well to confirm that water is available at a site before the property is purchased. Sources for funding this project will be explored and a report made to the council. Installing an emergency hookup to Rural Water District #5's system is being explored. This would be used only if another well goes down and we do not have an adequate supply of water. It was stressed that whatever is decided in the future, we need to start working on this project now. A special meeting will be held after the Annexation Hearing on November 8th. Jason Hoskinson, engineer with BG Consultants, will be attending the Annexation Hearing and will be asked to comment on the well project during the second meeting.
Ordinance No. 2017-05 increasing water and sewer rates was discussed. It was decided that no decisions should be made until the new council takes over after the upcoming election. Kloepper moved to table Ordinance No. 2017-05 until a later date. Eckert seconded the motion. The motion carried unanimously.
Christmas bonuses were discussed. Eckert moved to give employees the same amount as was given last year. Lowe seconded the motion. The motion carried unanimously.
The council directed that the city superintendent be reminded to get some cold patch put in at the entrance to Main Street Food & Fuel. The holes are getting very bad. Also, they wanted to let the city superintendent know that he has done a very nice job at the lagoons.
The need to appoint a new Hearing Officer for water payment extension requests was discussed. The mayor will be asked to take care of this
Eckert moved to adjourn the meeting. Kloepper seconded the motion. The motion carried unanimously. The meeting adjourned at 7:45 p.m. Pat Strine, City Clerk
EUC CUB SCOUTS Rang the bell last Saturday afternoon for the Salvation Army. Good job scouts
USD 377 SCHOOL NEWS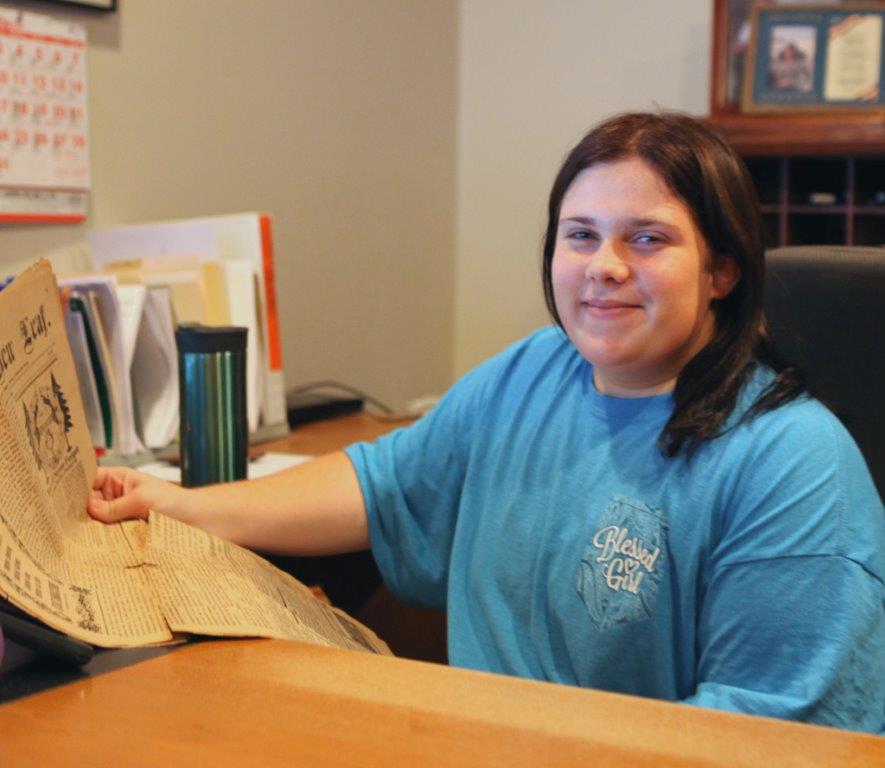 Tiger Talk ~ MaKaea Forbes
FRIDAY IS THE DEADLINE! Donations for toys are still being accepted at The Newsleaf office for those who wish to donate a toy. The toys collected will be given to local families who are homeless or are needing help this holiday season. Please do not wrap your gifts so we can determine age appropriateness. If you need me to pick up your toy, please contact me at forbes.makaea@usd377.org. I will be collection toys until December 15, 2017.
On Saturday, December 2nd, a few selected 5th and 6th graders attended the KMEA Northeast District Honor Choir held at Shawnee Mission Northwest High School. This year's choir had between 150-200 students singing. Students are chosen based on criteria set by KMEA. Mrs. Amy Eckert states that our district has participated in this yearly event for about 20 years. Those who attended this year are Malorie Bosch, Danielle Chew, Madison Acheson, Makayla Wolters, Taylor Keimig, Lauren Courter and Megan Larson.
On Monday, the junior high girls' basketball played Holton. Seventh graders won 37-18 and the eighth graders lost 56-4. The kg-3rd grade vocal concert was held Monday evening. It was so adorable watching the little ones sing and dance along. I laughed a lot hearing them sing, "I'm going to be nice not naughty. I'm going to be good this year." Great job little tigers.
Tuesday, the high school basketball team traveled to Seneca to take on Nemaha Valley. Both boys are girls came up short for the win with the boy scores 68-26 and girls 58-29.
Wednesday, a Holiday Dinner was held for the Senior Citizens in our community. The sound master members performed and the jazz band did as well for entertainment. Seniors were able to take home dining placemats that were colored by the elementary students. This dinner was sponsored by Kays. Mrs. Hughes reports that there were over 80 seniors who enjoyed the meal.
Friday the fourth graders attended the Nut Cracker Ballet in Topeka, Kansas. Landon Allen thought it was cool and was surprised no one fell doing the jumps and throws.
Friday, the high school basketball played Sabetha, scores are unavailable however both girls and boys took a tough loss. Before their departure, a pep rally was held in the high school gym. It's always good to have those assemblies to pep the students up. There was a surprise visitor from the VFW who came and awarded eighth grader Caleb Miller with prizes and a certificate for being an essay winner. Caleb's essay will now move forward to the National level of the competition.
A note from Mrs. McMillan. The elementary will be utilizing the 12 Days of December. For a $1.00 a day donation staff can wear the following. All money donated will go towards a family in our district.
12/11-Frosty the Snowman- wear favorite scarf/hat and jeans
12/12-Christmas Vacation- Hawaiian shirts, hula skirts, sunglasses and jeans NO BIKINIS PLEASE
12/13-White Christmas- wear white with jeans
12/14-Sweating for Sweets- workout gear
12/15-Deck the Halls- wear ugly Christmas Sweater with a "cool" pair of jeans
12/18-Santa Claus is Coming to town- wear Santa hat and jeans
12/19- Twas the Night before Christmas- wear your jammies to school
12/20-Spirit of the season- wear red and green to show your Christmas spirit with jeans
12/21- Vacation Begins- WEAR WHATEVER YOU PLEASE! STAY IN YOUR PJ'S ALL DAY OR GET DRESSED EARLY TO FINISH THAT LAST MINUTE CHRISTMAS SHOPPING!
To finish out the week, I wanted to thank everyone who took the time to vote for me for the St. Joseph News Press Athlete of the Week. It was the second week in a row a Tiger won. I am beyond excited to have won.
For the third week in a row a Tiger won. Freshman John Livingston won for this week. Congratulations to all athletes.
That's a wrap for this week Tiger fans.
MUSCOTAH NEWS ~ Susan Higley
ATTENTION! Santa Claus is coming to town! Next Sunday, December 10th will be the Muscotah City Annual Christmas Program starting at 2 p.m. at the Community Building. This annual event is sponsored by the city with Outreach providing the entertainment. As always there will be surprises and lots of laughs and this year there will be new faces ready to entertain the whole family. After the entertainment Santa will arrive to visit with the children and hand out treats for everyone. Refreshments will be served after the program. Everyone is welcome. Come and enjoy the fun.
A small group attended the Outreach Movie Night, but those attending enjoyed watching "Polar Express" and had plenty of refreshments to indulge in. We would like to give Angie Kreider a special thank you for helping with the equipment and set up. We couldn't have done it without her. Outreach is looking forward to scheduling another movie night during Christmas vacation. Watch for more details.
As you drive through downtown take note of the Christmas decorations as the city has put up a few more this year to brighten the holiday season. There are also several houses decorated so it is beginning to look a lot like Christmas, maybe we just need a little snow now.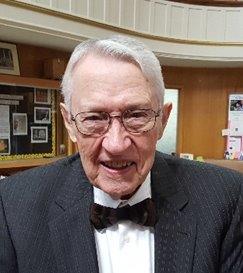 FAITH––FACT OR FANTASY ~ Jack Albright
I was slowly rising from a foggy sleep when I heard a man talking to a woman. Through a thin crack in my eyelids I saw a man talking to my wife. They were talking "about" me but were not talking "to" me. I was simply the object of their intense conversation.
I began eavesdropping and was shocked by what I heard. The man was a doctor who clearly said: "This Hospital stay can't go on forever. Something needs to be done today if possible. You have at least three possible choices: Hospice Care, Palliative Care (keep him comfortable until he dies), or physical therapy."
The 'something' that was going to end was me! I was going to die. That was not comforting news.
I immediately inserted myself into their conversation and we decided that I would return to Atchison and enter the rehabilitative care facility in the Atchison Senior Village.
My serious illness, plus deep depression, plus the side effects of several drugs left me with only a smidgen of clear thinking but I was desperately using it to face the reality of the situation I faced. One fact was clear to me: I was going to beat the Grim Reaper if at all possible.
A recent column described my struggle toward recovery and return to my home. This column will furnish insight to those who have alluded to, or directly questioned the part that faith played in my recovery.
Quite honestly I was not able to give a ready answer to the part faith had in my journey. The question was at that moment as ludicrous as if they had asked, "What part did breathing play in your struggle with death?"
Actually faith did not create a special, unique, dramatic, earth quaking part in my healing. Faith did not produce a magical or miraculous "sudden turn of events." I did not pray a special prayer, or perform a special act that caused spectacular healing activity.
My faith was always present in power that blended naturally with my heart beating and my lungs inhaling and exhaling life-giving air.
Years ago we proudly took ownership of a brand new Toyota Siena minivan. It came equipped with four new tires on the ground and one as the spare. The four tires on the ground supported the vehicle flawlessly for many thousand miles. On a long trip a piece of metal suddenly ruptured one of the tires. The air immediately left the tire and we rolled on the flat tire until we reached a safe stopping place. A service man came and easily replaced the ruined tire with the spare. Again the vehicle was perfectly balanced on four tires and we continued our journey home.
The spare was not a new addition to our vehicle. It had been with the vehicle every mile it traveled…just unseen and unneeded. But it was there all the time.
The Greek word for air is pneuma (as in pneumatic) and can be translated as air, breath, spirit, breeze, or wind. I find a powerful blessing when I consider the fact that the wind had been knocked out of me by my illness. It left me temporarily feeling breathless, weak, powerless, out of control, and defenseless.
With all those negative feelings overwhelming me I was not for one second out of touch with God. Nor was I sinful or being punished, or weak in my faith.
Although at times I felt like I was trying to breath under water…I was still filled with the Holy Spirit…the living breath of the living God. Amen, and amen.
WHO SUPPORTS YOU DURING HARD TIMES
©Jack E. Albright 12/2017
When upon life's billows you are tempest tossed,
'Tis natural that you feel a wee bit frightened
just to think that you are lost.
'Tis normal that you reach for help
from those you know the best
and feel the shock and great dismay
should you discover
that you are all companions
in the same sinking boat.
I thank you God for friends
who stand on solid ground
and share lifelines of hope and love
that anchor me during my storms
FROM PASTOR AL ~ Al Schirmacher
Reconciliation
"If it is possible, as far as it depends on you, live at peace with everyone."
Romans 12:18 NIV
""Therefore, if you are offering your gift at the altar and there remember that your brother or sister has something against you, leave your gift there in front of the altar. First go and be reconciled to them; then come and offer your gift."
Matthew 5:23-24 NIV
""If your brother or sister sins, go and point out their fault, just between the two of you. If they listen to you, you have won them over."
Matthew 18:15 NIV
Broken relationships - family, friends, workplace, church - are tragic.
We hurt, they hurt; both become less than could be; others become polarized; and the situation may go on for years.
We want things to change, we hope things will change, but...
They don't.
Often it's because we avoid the two letter command here:
Go.
Go is scary, holds no guarantees, could make things worse.
Yet go also holds the possibility of reconciliation and restoration.
And, for the Christian, our Lord commands it.
Certainly pray. Certainly check one's own role in the situation; confess & repent where needed. Certainly walk in humility.
Then go.
And may the Lord be with you, and them.
It's better than the alternatives.
Let's pause a moment.
Most of us know someone grieving during these holidays. I am thankful that there has been increased attention on their struggles.
But....
Are we doing them a disfavor?
We tell them it will be OK. We tell them time will ease their pain. We encourage them to be strong, to persevere. Some will even tell them it's time to move on.
Perhaps we need to step back.
Please please please allow their grief to flow. Listen rather than talk. Ask questions rather than give simplistic answers. Hurt with them rather than dodge their pain.
As scripture states, rejoice with those who rejoice, weep with those who weep.
Even Jesus wept with and for His friends, despite knowing He would raise Lazarus from the dead.
It's time for empathy, not answers.
Al Schirmacher
As a pastor in a small town, one of the greatest tragedies is a young person passing.
What's worse is if they died as a criminal.
Yet...that's exactly what Jesus did...for the world, for us.
"And being found in appearance as a man, he humbled himself by becoming obedient to death— even death on a cross!"
(From next Sunday's sermon study)
OBITUARIES
Daniel Lee Smith, 60 of Effingham KS, passed away unexpectedly on December 7, 2017.
Mass of Christian Burial will be 11:00 AM Thursday, December 14, 2017 at St. Ann's Catholic Church, with Fr. Benjamin Tremmel, OSB as celebrant. Interment of cremated remains will follow at St. Ann's Catholic Cemetery. A Parish Rosary will be recited at 9:30 AM with visitation following until service time at the church. Memorials are suggested to (TBD, Please check back) and may be sent in care of the Becker-Dyer-Stanton Funeral Home, who has been entrusted with the arrangements. Online condolences may be left at www.beckerdyer.com.
Daniel was born on May 28, 1957, in Atchison, KS, the son of Lowell and Jeanette (Gibson) Smith. Dan was a farmer and caretaker for his mother. He was a member of St. Ann's Catholic Church. He had a passion for cooking and eating, enjoyed time with his small dogs and working on cars. He took delight in watching documentaries, he took any chance he could to learn something new. Daniel would fix anything that needed fixing and had a great time doing it. This loving man also adored spending time with his grandchildren. Dan will be remembered as a very selfless, kind hearted man.
Daniel married Jacqueline Frost on February 8, 1996, she survives of the home. Additional survivors include two daughters Sarah (Beau) Sigrist of Platte City, MO, and Libby Smith of the home, a brother, Bob (Tanya) Hudson of Larkinburg, KS, sister Margaret McDonald of Arrington, KS, grandchildren Ethan and Rachel Eaton, William Bindel, Ava, Audrey and Harper Sigrist and several nieces and nephews.
He is preceded in death by his parents and a son Jared Bindel.
Eldon Ray Wehking, 80 of Lancaster, KS passed away peacefully at his home surrounded by his loving family on Friday, December 8, 2017.
He was born October 4, 1937 to Elsie Dorssom Wehking and Gilbert Wehking in Lancaster, KS where he lived in virtually the same location his entire life. He attended Old Huron Elementary School and was a graduate of the final graduating class of Huron High School. Eldon had a passion for farming and was the third generation in a five-generation farm. Over the years, Eldon and his sons and grandsons developed the farm into Wehking and Sons.
He was a lifelong member of St. John's Lutheran Church in Lancaster and had served on the church council. He also served on the Atchison County Co-op Board and the Huron Cemetery Board.
He married Carol Lockwood on November 26, 1961. He is survived by his son Todd (Jayne) Wehking, grandchildren Courtney (Joe) Klepees, Matt (Jake) Wisdom, Collin Wehking, Troy Wehking, Austin (Mariah) Gibson, great-grandson Nash Gibson, sisters Marilyn (Larry) Jacobson, Dorothy (Pat) Vercauteren, and several nieces and nephews.
Eldon was always happy to assist neighboring friends and farmers with labor, machinery, and his mechanical skills. He exemplified a quality that is rare in society today, and as a lifelong member of the community was well respected. Ray was blessed with a wonderful sense of humor, and his infectious smile was loved by many. He was an avid dog lover and owned many dogs throughout his life. He is survived by his beloved Yorkie, Bo.
He was preceded in death by his parents, Elsie and Gilbert Wehking, wife Carol Wehking, son Chris Wehking, daughter Lisa Wilson and son in law James Wilson and a sister Grace Welch.
Graveside service and burial will be held at 2:00 PM, Monday, December 11, 2017 at the Huron Cemetery, with Rev. Jeff Cochran officiating. Memorials are suggested to St. John's Lutheran Church or Atchison Hospice and may be left in care of the Becker-Dyer-Stanton Funeral Home, who has been entrusted with the arrangements. Online condolences may be left at www.beckerdyer.com.
GOVERNMENTAL NEWS
Unapproved Minutes of the December 5 Meeting of the Atchison Co. Commission
Pursuant to the law, the Atchison County Commission Board met in Regular Session at 9:00 AM on the 1st floor of the courthouse, 423 N 5th St. Atchison, KS. Chairman Eric Noll called the meeting to order with Commissioner Henry W. Pohl, Commissioner Jack Bower, and County Counselor Patrick Henderson present for the meeting. County Clerk, Michelle Phillips recorded the minutes.
The Board recited the pledge of allegiance to start the meeting.
Minutes of the November 28, 2017 meeting were reviewed with no corrections noted. Commissioner Bower made the motion to approve the minutes as presented. Commissioner Pohl seconded the motion. Chairman Noll called for a vote, all voted aye. Motion carried 3-0.
*Commissioner Comments and Committee Reports
Commissioner Pohl mentioned that he has a Juvenile Correction Advisory Board (JCAB) meeting in Leavenworth on December 14, 2017.
Chairman Noll told the board he went to the NEK Multi-County Health meeting last night, December 7, 2017 in Hiawatha. They have moved their hospice into the Brown County facility and may want to add on to the building in the future. Kristen Watkins went through the bylaws and wanted the Counselor to look over some of the changes she wanted to make. The board discussed a formal agreement since we have nothing in place and didn't know where to start since it would involve multiple counties and buildings. This will be looked into in the future.
* Reports of Elected Officials and Department Heads
Seth Howard, Road and Bridge Superintendent, appeared before the board with purchase request for items discussed during the work session. The first purchase order would consist of trading the 2015 New Holland T6.130 T4B tractor with Tiger 50" boom mower for a 2017 New Holland T6.145 T4B with Tiger 60" side mount mower. The difference would be $16,224.00 and would be payable to KanEquip, Inc of Wamego, KS. Commissioner Bower made a motion to approve the trade for the new tractor and mower in the amount of $16,224.00, with Commissioner Pohl seconding the motion. Commissioner Pohl wanted it noted that the Road and Bridge Department had the funds in their budget for the difference amount. Chairman Noll called for a vote, all voted aye. Motion passed 3-0. Superintendent Howard resented the board with a purchase order payable to Motorola Solutions for vehicle and portable radios including accessories. This is a minimal order since the department will be phasing the radios into the department. The bid includes: 15-APX 4500 800 MHz Vehicle radios at $46,132.50 10-APX 4500 800 MHz Portable radios at $27,585.00 Chargers and accessories in the amount of $2,063.06
Motorola Promotional Discount in the amount of $18,750.00, leaving a total due of $57,030.56. Commissioner Bower made a motion to approve the amount of $57,030.56 for the radios and accessories with Commissioner Pohl seconding the motion. Commissioner Bower noted that this was a minimal order and that the radios will be phased in at a later date. Chairman Noll called for a vote, all voted aye. Motion carried 3-0.
Commissioner Pohl wanted to make sure there was an agreement being worked on for the equipment that was located on the city tower. Counselor Henderson stated that they have had some conversation about that and he knows it is in the works.
County Clerk, Michelle Phillips, presented the board a bill for the Kansas City Area Development Council (KDADC), in the amount of $7,500 for the annual membership pledge October 1, 2017 through September 30, 2018. The board wanted to know what type of benefits we received from this organization. It was suggested that Becky Berger and Justin Pregont discuss this during the work session on December 12th. The board decided to table this until next week. Clerk Phillips presented to the board a document from Kansas County Association MultiLine Pool (KCAMP) in regards to a renewal for the Contribution Credit and Rate Stabilization Program. This will lock the board in with KCAMP and limit the amount of increase through 2020 allowing a onetime contribution credit of $12,560. Phillips also told the board of some of the benefits offered to the county through KCAMP including law enforcement tuition reimbursement, road scholars tuition reimbursement, Risk avoidance grant, KCAMP Online University and attorney assist. The board had some questions and would like time to check into them. The board decided to table the decision on the rate stabilization program until next week. Clerk Phillips told the board that she was approached about the season's greeting ad in the Globe that ran around Christmas. The board discussed other options to get the greeting out instead of the Globe ad. Commissioner Bower moved to discontinue the ad in the paper. Commissioner Pohl seconded the motion. Chairman Noll called for a vote, all voted aye. Motion passed 3-0. Clerk Phillips told the board she, along with her office staff, had an election equipment demonstration with Election Source. This makes the third and final demo on equipment. Clerk Phillips stated was going to start looking at the cost of equipment between the companies. She noted that the previous machines have been in use for a long period of time and are needing replaced. The older machines only had the capability to hold a certain number of precincts on one machine and the news ones will hold more. With this capability on the new machines, she would be able to combine some of the precincts to help lower the cost of the new equipment to the taxpayer.
* New Business Before the Board
The board was presented with a Cereal Malt Beverage license application for the Potter Country Store that was previously approved by the County Attorney. Commissioner Pohl made the motion to approve the license for the Potter County Store. Commissioner Bower seconded the motion. Chairman Noll called for a vote, all voted aye. The motion passed 3-0. The application will now be sent to the township board for approval prior to issuing the license.
*Old or Unfinished Business Before the Board
Discussion was held on the property disaster relief application that was submitted to the board for a property in Atchison. Discussion was held to have the Appraiser present at the next meeting to determine what the estimated value would be to help determine the value; therefore, to determine the amount of abatement to be given to the property. This item was tabled until next week when they could speak to the Appraiser.
*Executive Session
Chairman Noll moved that the Board of Commissioners recess into executive session at 2:07 pm for consultation with an attorney for the public body which would be deemed privileged in the attorney-client relationship, as allowed by K.S.A. 75-4319 (b) (2), and that the purpose of the closed session is to protect confidentiality of the discussion, and that the Board come out of the executive session at 2:37 pm, in the commission room, 1st floor, courthouse. Those present will be: the Board of Commissioners, Counselor Henderson along with Tom Rosac via telephone. Commissioner Pohl seconded the motion. Chairman Noll called for a vote, all voted aye. Motion carried 3-0.
Chairman Noll moved that the Board of Commissioners recess into executive session at 2:39 pm for consultation with an attorney for the public body which would be deemed privileged in the attorney-client relationship, as allowed by K.S.A. 75-4319 (b) (2), and that the purpose of the closed session is to protect confidentiality of the discussion, and that the Board come out of the executive session at 2:55 pm, in the commission room, 1st floor, courthouse. Those present will be: the Board of Commissioners, Counselor Henderson along with Tom Rosac via telephone. Commissioner Pohl seconded the motion. Chairman Noll called for a vote, all voted aye. Motion carried 3-0.
*County Counselor Update
Pat Henderson, County Counselor, told the board that there was a KERIT meeting next Tuesday, December 12, 2017. Currently Counselor Henderson is the Trustee, with Jamie Madison, HR Director, alternate. This meeting should have a representative from the county present due to point system. It was suggested to have County Clerk, Michelle Phillips attend the meeting as alternate.
Bills were present to be signed.
Commissioner Bower made a motion to adjourn the meeting at 2:58 pm. Commissioner Pohl seconded the motion. Chairman Noll called for a vote, all voted aye. Motion passed 3-0.
Attest: Michelle Phillips, County Clerk
Sen. Pyle Statement of December 4, 2017
(Topeka) – Dennis Pyle, State Senator from District 1, announced that he intends to introduce legislation to prevent court ordered school closure. The proposal, if adopted, would amend the Kansas constitution giving that exclusive authority to local school boards.
Pyle stated, "Parents deserve to have the decisions that impact their children and schools, made by their elected school boards not unelected judges. Decision making is best left to locally elected officials who are closest to the people, not bureaucrats or judges in Topeka."
Pyle is currently in the process of drafting the language and plans to pre-file the legislation before session begins in January.
Commenting further, Pyle said, "Putting the issue of school authority before the voters is a sensible proposal for resolution of these continuing costly legal battles. If adopted, this would restore local control to boards and patrons. Forced consolidation is not the answer. Each district is unique, not all districts, rural or urban, have the same funding issues. Unilaterally closing all schools based upon a lawsuit brought by a handful of districts is an extreme measure and is a bullying tactic at least. I have said for years that the wasteful spending and bloated bureaucracy in Topeka are the greatest threat to rural schools and this measure would give our local school districts one more weapon in the fight."
The measure would have to be passed with a two thirds majority of the legislature to be put before voters. Pyle is considering a special election for the proposal.
Sen. Moran Discusses NAFTA Negotiations with Secretary Ross
Sen. Moran and members of the Senate Commerce Committee meet with Commerce Secretary Wilbur Ross on the economic impact of NAFTA to American farmers and ranchers.
WASHINGTON – Today, U.S. Senator Jerry Moran (R-Kan.) met with Secretary of Commerce Wilbur Ross regarding the ongoing negotiations with the North American Free Trade Agreement (NAFTA) and NAFTA's vital importance to farmers, ranchers and manufacturers in Kansas. Sen. Moran, who requested today's meeting through the Senate Commerce Committee in a letter to Commerce Chairman John Thune (R-S.D.), was joined by several of his colleagues from the committee.
"Our economy in Kansas is dependent on the ability of our farmers, ranchers and manufacturers to trade their products," said Sen. Moran. "In 2016, Kansas exported more than $4.5 billion worth of agricultural products, which supported more than 36,000 jobs and generated more than $5.7 billion in economic activity. I encouraged Secretary Ross to be extremely mindful of the role agricultural trade plays in Kansas' economy and the consequences of NAFTA withdrawal to our farmers and ranchers. To illustrate this point, I showed Secretary Ross a picture of grain piles waiting on the ground in Kensington, Kansas as a direct example of why NAFTA is needed in our state to sell goods and feed the world. I appreciate the Secretary's willingness to engage in this issue and hear our concerns. Secretary Ross understands I will continue to follow the negotiation process closely and I will not hesitate to bring up further concerns as I hear from farmers and ranchers on this issue."
Items to Note:
· Sen. Moran last month sent a letter to Commerce Chairman John Thune (R-S.D.) to request the committee continue to engage with Secretary Ross on trade and the direction of NAFTA negotiations, prompting today's meeting.
· Sen. Moran recently signed a bipartisan letter to Secretary Ross asking the administration to conduct a robust economic analysis to evaluate how any changes to NAFTA would affect changes to the nation's crop and livestock sectors.
· Sen. Moran also sent an open letter to farmers and ranchers regarding the threat of NAFTA withdrawal and urged them to advocate for sound trade policy. The letter was first published in Agri-Pulse and encourages the agriculture community to share their concerns with the administration about the importance of trade and their ability to sell what they produce around the world.
Sens. Moran, Heitkamp Lead Bipartisan Call for Delayed Implementation
of Electronic Logging Devices for Livestock and Insect Transporters
WASHINGTON – U.S. Senators Jerry Moran (R-Kan.) and Heidi Heitkamp (D-N.D.) today led a bipartisan group of colleagues in calling for delayed implementation of electronic logging devices (ELDs) for commercial motor vehicles transporting livestock or insects. The senators' letter to Senate leadership supports a provision in the U.S. House-passed Transportation, Housing and Urban Development (THUD) appropriations bill delaying implementation of ELDs and providing the Federal Motor Carrier Safety Association (FMCSA) time to make the necessary adjustments to hours of service rules to address animal welfare concerns.
"Livestock production is a key contributor to the economies of our states, and jobs in rural communities depend on the ability to transport livestock across large expanses of the country," the senators wrote. "For example, it is common for cattle in Western and Southeastern states to be purchased by producers and feedlots in the Midwest and Great Plains. These animals must be transported hundreds and even thousands of miles to their final destinations in a safe and humane manner. Long distance transportation is often the most stressful event in a livestock animal's life and it is impractical and inhumane to stop, offload multiples times, or significantly delay delivery of these animals…. Livestock haulers are charged with the challenging task of ensuring motorist safety while protecting the welfare of the animals being transported. While some commercial operators without live cargo may have the ability to more easily transition from paper logbooks to ELDs, the pending mandate will have negative consequences on livestock haulers and hinder the ability of this unique subset of the industry to humanely deliver healthy livestock."
The letter was also signed by U.S. Senators John Hoeven (R-N.D.), Joe Manchin (D-W.Va.), Chuck Grassley (R-Iowa), John Barrasso (R-Wyo.), Mike Crapo (R-Idaho), Jon Tester (D-Mont.), Joni Ernst (R-Iowa), Jim Risch (R-Idaho), Pat Roberts (R-Kan.), Mike Lee (R-Utah), Marco Rubio (R-Fla.), Jim Inhofe (R-Okla.), Bill Cassidy (R-La.), Thom Tillis (R-N.C.), Mike Enzi (R-Wyo.), Cory Gardner (R-Colo.), Dean Heller (R-Nev.) and James Lankford (R-Okla.).
Full text of the letter is below and available here.
December 5, 2017
The Honorable Mitch McConnell, Majority Leader United States Senate Washington, DC 20510
The Honorable Charles E. Schumer, Democratic Leader United States Senate Washington, DC 20510
Dear Majority Leader McConnell and Democratic Leader Schumer:
We write to express our support for the provision in the House-passed Transportation, Housing and Urban Development (THUD) Appropriations bill to delay implementation of electronic logging devices (ELD) for commercial motor vehicles transporting livestock or insects. The delay will give the Federal Motor Carrier Safety Administration (FMCSA) time to make necessary adjustments to hours of service rules to address animal welfare concerns.
Livestock production is a key contributor to the economies of our states, and jobs in rural communities depend on the ability to transport livestock across large expanses of the country. For example, it is common for cattle in Western and Southeastern states to be purchased by producers and feedlots in the Midwest and Great Plains. These animals must be transported hundreds and even thousands of miles to their final destinations in a safe and humane manner. Long distance transportation is often the most stressful event in a livestock animal's life and it is impractical and inhumane to stop, offload multiples times, or significantly delay delivery of these animals. This issue is even more prevalent in areas where extreme weather can cause severe traffic delays that limit the time it can take to transport these animals to their destination.
On November 20th, the FMCSA announced a 90-day waiver from compliance for vehicles transporting agricultural commodities to consider a petition submitted by the industry and to provide additional guidance on the 150-air mile radius agricultural exemption. The announcement indicates a recognition by FMCSA of the challenges faced by livestock haulers in meeting the mandate, but it does not provide any assurances of relief beyond the 90-day period. Thus, we believe it is necessary to include Sec. 132 of the House THUD bill in the final FY2018 appropriations bill to further delay compliance and allow sufficient time to address the concerns.
Livestock haulers are charged with the challenging task of ensuring motorist safety while protecting the welfare of the animals being transported. While some commercial operators without live cargo may have the ability to more easily transition from paper logbooks to ELDs, the pending mandate will have negative consequences on livestock haulers and hinder the ability of this unique subset of the industry to humanely deliver healthy livestock.
Banking Committee Advances Moran-Supported Economic Growth,
Regulatory Relief and Consumer Protection Act
WASHINGTON – This week, the U.S. Senate Committee on Banking, Housing and Urban Affairs marked up and voted out of committee S. 2155, the "Economic Growth, Regulatory Relief and Consumer Protection Act." Co-sponsored by U.S. Senator Jerry Moran (R-Kan.) this overwhelmingly bipartisan legislation right-sizes regulation for smaller financial institutions and includes important consumer protections for veterans, senior citizens and victims of fraud. It will also improve our nation's financial regulatory framework, encouraging economic growth in communities across Kansas.
"I have been proud to work with my colleagues in a bipartisan fashion to strike a sensible agreement on ways to improve local financial services, and to strengthen protections for veterans, senior citizens and victims of fraud," said Sen. Moran. "By rolling back unnecessary and cumbersome regulations, this bill encourages economic growth in rural and local communities and helps Kansans access and protect their credit."
Congresswoman Jenkins on Supporting the Continuing Resolution
Washington, D.C. – Congresswoman Lynn Jenkins (KS-02) released the following statement after the House of Representatives passed H.J.Res. 123 - The Continuing Appropriations Act, 2018 which will fund the government for two weeks: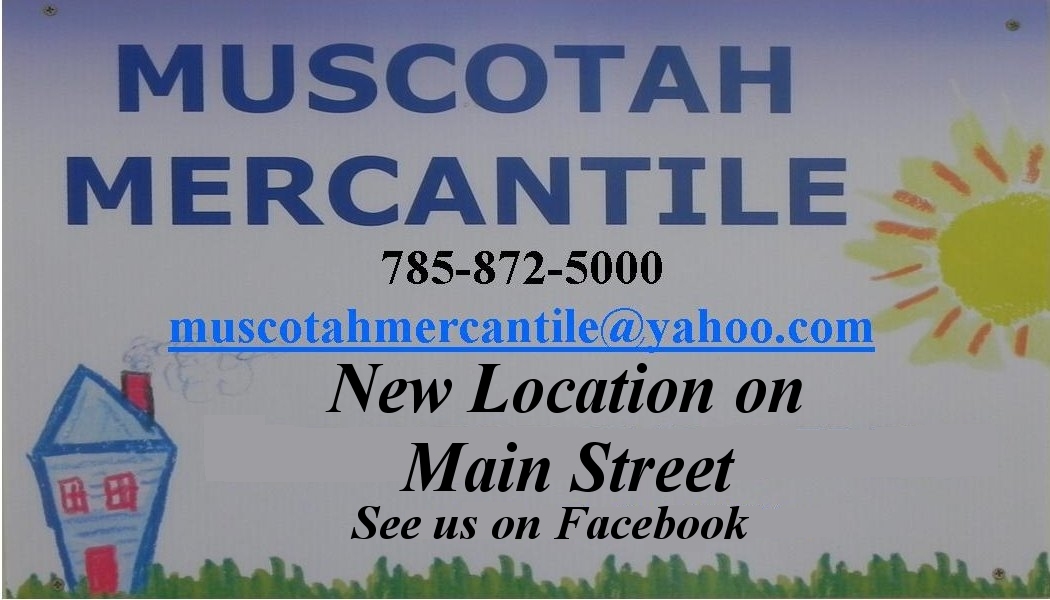 "I have often said that we need to stop kicking the fiscal can down the road, and enact broader spending reforms to the budget while Republicans control the House, Senate and the White House. It is my hope, that in these next two weeks, we can come together and get our budget on the right fiscal track while funding necessary programs. This Continuing Resolution also includes funding for the Children's Health Insurance Program (CHIP) through the end of the year. While it is absolutely crucial this program be reauthorized on a more long-term basis in the near future, I want to be clear that no Kansas children who rely on CHIP are currently without health insurance coverage or are in imminent threat of losing it. The Kansas program has funds that will last well into 2018 and while it is absolutely crucial this program be reauthorized on a more long-term basis in the near future, I am confident Congress will do their job. As we near the end of 2017, I urge my colleagues to consider the importance of both fiscal stability and fiscal responsibility which, combined together, will have a positive impact on future generations."
MISCELLANEOUS PRESS RELEASES
Cost Share Funding available from Delaware River WRAPS
The Delaware River WRAPS (Watershed Restoration and Protection Strategy) provides cost share funds for installing best management practices on agricultural lands in designated priority areas of the Delaware River watershed. The WRAPS cost share program helps landowners meet conservation goals while reducing sediment, nutrient and bacterial pollution of streams and lakes.
Best management practices eligible for cost-share funding include:
Cropland practices that reduce sediment and nutrient pollution from crop fields (sod-busted fields not eligible). Examples: planting cover crops, grassed waterways (new or rebuilt), riparian vegetative buffers, sediment basins and establishing permanent vegetation
Livestock practices that reduce nutrient and bacterial pollution from livestock operations. Examples: relocation of feeding sites, riparian fencing, off-stream watering systems and rotational grazing
Gully erosion control practices that reduce sediment pollution from eroding gullies in riparian areas. Examples: sediment basins and other grade stabilization structures
Streambank stabilization practices that reduce sediment loading from eroding streambanks. Examples: cedar tree revetments and riparian forest buffers
Contact Kerry Wedel, Delaware River WRAPS Coordinator, at 785-284-3422 or kwedel@delawarewraps.com, or visit the Delaware River WRAPS website at www.delawarewraps.com to get more information on cost share rates, program guidelines, designated priority areas and to obtain an application form. Program information and application forms are also available at conservation district offices in Atchison, Brown, Jackson, Jefferson and Nemaha counties. Applications are reviewed and funding decisions made every 6-8 weeks by a Stakeholder Leadership Team comprised of area producers and natural resource professionals (next meeting is January 17, 2018).
Gains, Losses and Relentless Determination - A 40-year Struggle for the Soul of Agriculture ~ Tom Parker
Looking back on four decades of advocating for sustainable agricultural issues and policies, most of it on the federal level, Ferd Hoefner, Senior Strategic Advisor for the National Sustainable Agriculture Coalition (NSAC), has seen his share of gains, losses and missed opportunities. For every notable success, such as the implementation of the Sustainable Agriculture Research and Education program (SARE) in 1988, there was a notable loss.
But it is important to remember, Hoefner stated, that great advances have been made, and that despite continued obstacles to achieving good food and farm policies, a celebration is in order. "This is not the time to abandon the mission of reforming public policy at all levels," he said, "but rather a time to remain engaged, with even more passion than before."
Hoefner was a keynote speaker for "Driving the change that matters: Practical and political solutions for our farm and food future," the Kansas Rural Center's 2017 Farm and Food Conference, held Nov. 17-18 in Manhattan, Kansas. Nearly 200 farmers, local food advocates, conservationists, and consumers gathered for two days of speakers and workshops, ranging from practical farming and marketing how-to's to policy analysis and organizing tips, and exhibitors focused on topics ranging from beekeeping to soil health and voting rights.
Hoefner addressed the crowd on the "past, present and future of sustainable agriculture", having spent the last 40 years addressing federal policies supporting long-term economic and environmental sustainability of agriculture, natural resources and rural communities. Hoefner started on this path in 1977 as a congressional intern working on the Farmer to Consumer Direct Marketing Act and the Urban Gardening Program.
It was a heady time to be working on farm issues. New innovations were being introduced and a new movement was emerging. Even Congress seemed ready to consider the "why"of the farm bill rather than simply tinkering with support programs. Title 1 was not the commodity title as it is now, but the family farm title, specifically stating that federal laws and programs should foster the family farm system of agriculture and that no policies or programs should be enacted or administered in a manner that would place the family farm operation at an unfair economic disadvantage. It also put commodity program payment limits front and center, rather than buried at the end of the commodity title.
Though it proved imperfect in practice, Hoefner said, the bill's payment limit provision at least attempted to target commodity benefits to moderate-scale agriculture, reducing coverage at the high end to tamp down over-expansion and consolidation.
Following the passage of the 1977 farm bill, the USDA undertook the Structure of Agriculture project and the Organic Farming project, both of which led to two highly important USDA reports, Hoefner said. "A Time to Choose" profiled the federal policy changes needed to save and grow an agriculture backed by mid-size family farms, while the "Report and Recommendations on Organic Agriculture" profiled the potential for widespread adoption of organic farming - a first for a USDA publication.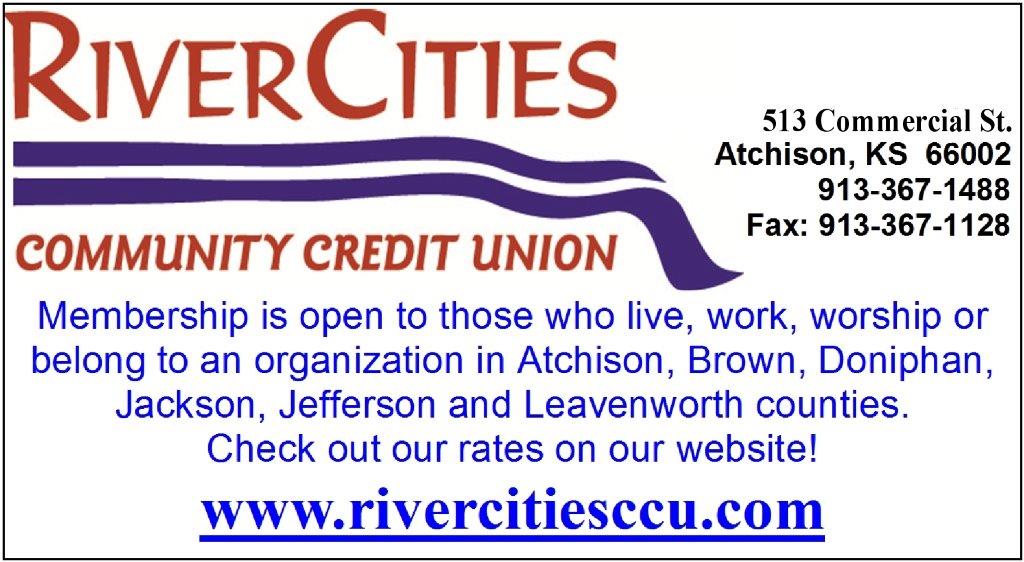 The euphoria was short-lived. Immediately following the 1980 election and the installation of the new administration, both reports were pulled, publication ceased, and the recommendations left on the cutting room floor.
During and following the farm crisis of the mid-1980's, many farmers started looking for alternatives to the "get big or get out" concept. They were looking at ways to reduce input costs and rely more on management and on-farm resources, as well as looking for ways to find increased value in the marketplace. Sustainable agricultural societies and grassroots organizations across the Midwest formed to change the direction of federal policy toward a more sustainable vision of agriculture. One of them, the Kansas Rural Center, was a vital contributor to those early organizing efforts, Hoefner said. Another was the Sustainable Agriculture Coalition, now known as the National Sustainable Agriculture Coalition (NSAC), which formed in the late 1980s.
The organization's goals were simple. "We argued for a seat at the table," he said. "We warned policymakers to not put all their eggs in one basket. We pleaded that they allow an alternative to have a chance. We argued for a fair share and a fair shake."
Winning congressional appropriations for the SARE program after it had been shelved for almost a decade was their first mission, and getting it off the ground was their first big win in 1988. Two years later the organization won the full-scale authorization of SARE into the 1990 Farm Bill. Other initiatives followed, including the Organic Agriculture Research and Extension Initiative, the Beginning Farmer and Rancher Development Program, and the Small and Medium-Size Farm Viability Program.
"It was no coincidence that SARE and NSAC got started in the same year," he said. "The impact of our work to create and fund SARE has been hugely important to the movement. It's difficult to imagine where we would be in sustainable agriculture both now and in the future were it not for the combined $75 million a year we are pumping into the four programs."
Support for new and beginning farmers has been a central tenet of the NSAC policy agenda from the 1990 farm bill to the present. "We have consistently kept the issue of the aging of American agriculture in front of Congress and the USDA," Hoefner said.
Also, with the newfound interest in soil health and cover crops really beginning to take off, Hoefner said, NSAC has been overwhelmed by the interest in a topic they have championed for decades in their conservation policy work. "We are trying to harness that broader support to gain stronger policy and better funding for working lands conservation, and also to better integrate conservation and soil health with the federal crop insurance program."
During the past decade, marketing issues have accelerated. Legislative wins included the Value-Added Producer Grant Program, the Farmers Market and Local Food Promotion Program, the National Organic Certification Cost Share Program, and others that were combined into the Know Your Farmer, Know Your Food Initiative passed during the Obama Administration.
All of these programs required hard work and dedication to develop, launch and campaign for, Hoefner said. But when it came to tackling the Big Ag programs, whether commodity programs, crop insurance, tax shelters, CAFO regulations, or anti-trust and fair competition policy, the going got a lot tougher.
"Farm policy overall is stacked against diversification and farming in concert with the environment," he said. "Switching from the production system side of the equation to the structure of agriculture side, we have had nothing if not an agonizing time trying to get Congress and USDA to enact and implement real subsidy payment limitation reform to reduce incentives to over expansion and subsidized farm consolidation. We repeatedly seem to make progress, passing real reform measures on one side of Congress but not the other, or winning small reforms from Congress only to watch USDA undo them in the implementation phase."
Positive change will come only when we are able to construct a wider coalition of farmers, workers, and consumers who will stand up and fight for a better food policy, building a stronger power base to make fundamental change, he said.
NSAC and its member organizations are now focusing on the 2018 Farm Bill, but Hoefner expects it to be a difficult struggle. "Support for beginning farmers and new farming opportunities in Congress and even among agricultural interest groups is a mile wide and an inch deep," he said. "But for the sake of the future of a sustainable agriculture based on family farms, we really need to confront the barriers in a more systemic way and try to get support levels to a mile wide and a mile deep. The future of a more sustainable agriculture depends on it."
Policy, he said, is not the be all and end all, but it can help to move us in the right direction. It's also important to recognize that legislative successes happened from the grassroots up. "We know that the future of sustainable food systems at home and abroad hinge on how we respond to the challenges of today and prepare for the challenges of tomorrow, which are coming at us fast and furious.
"Sustainable farming tomorrow will not be exactly like that of today. The principles and values may remain constant, but the challenges and opportunities will continue to evolve, and in many respects intensify. That makes fighting the fight for more research dollars in general, and more dollars for sustainability, regeneration and resilience research in particular, more important than ever."
Hoefner's and other conference presentations are available on the KRC website at www.kansasruralcenter.org.
AVOID THESE COMMON STUDENT FINANCIAL AID MISTAKES
Many students spend more for college than they should by making some common mistakes when seeking financial aid. Follow these tips from KHEAA to make sure you get the help you need.
Some people don't bother to apply for financial aid because they don't think they'll qualify. But they should submit the Free Application for Federal Student Aid (FAFSA) to find out if they're eligible for state and federal student aid programs. Not filing may hurt their chances of getting more free money for college.
Another common mistake is waiting until the last minute to apply for financial aid. Some programs have deadlines, while others have limited funds. Students and families should submit the FAFSA as soon as possible after Oct. 1 of each year.
Colleges send each student who has applied for student aid a financial aid package. Students and their families should look it over carefully. They should compare offers if they have received offers from more than one school to see which one is the best deal. Of course, students should also consider other factors, such as whether a school offers the academic program a student wants or if it meets other expectations.
Students who need loans to help pay for college must be good consumers. They should apply for federal student loans before applying for private loans. Not all private lenders offer the same rates and benefits. Borrowers should pay close attention to what lenders call the back-end benefits: the interest rate and principal reductions offered when repaying the loan.
KHEAA is a public, non-profit agency established in 1966 to improve students' access to college. It provides information about financial aid and financial literacy at no cost to students and parents. KHEAA also helps colleges manage their student loan default rates and verify information submitted on the FAFSA. For more information about those services, visit www.kheaa.com.
In addition, KHEAA disburses private Advantage Education Loans on behalf of its sister agency, KHESLC. For more information about Advantage Education Loans, visit www.advantageeducationloan.com.
Kansas Voters Want Schools Open, Court Out of Classrooms
Poll released today shows need for focus on kids, opposition to more tax hikes in latest gannon response
December 4 - Wichita - Legislators are facing a political dilemma when they return to Topeka in January. They must either represent the will of the people who elected them or they must firmly reject judicial attempts to interfere with public education in Kansas. A new poll conducted on behalf of Kansas Policy Institute by SurveyUSA released today found wide opposition to further tax hikes, an overwhelming desire to see schools kept open during court-legislature wrangling, and broad sentiment to assert voter authority with constitutional change. The survey of 512 registered voters was conducted between November 15 and November 20 and has a credibility interval of ±4.4 percentage points. Complete results and methodology are available online.
Dave Trabert, president of Kansas Policy Institute, said this upon reviewing the results, "Kansans are sending legislators a very strong message – keep schools open and accountable, don't raise my taxes, and stop the courts from running our schools. This forces legislators to choose between standing up for students and representing their constituents or angering the powerful education unions and the courts."
Trabert continued, "The courts and school districts demand upwards of $1 billion more annually, likely pushing total funding over $16,000 per-student, but that wouldn't address the real education crisis of persistently low achievement because spending more money never has – and never will – cause outcomes to improve."
Only 25 percent of Kansans support a $600 million property tax hike and 57 percent are opposed, and the voters reject meeting the court's minimum demand with a sales tax increase by the same 57-25 margin. Opposition to another $600 million income tax hike is even stronger, with 73 percent opposed and only 14 percent in favor. Meeting the court's minimum demand with spending cuts would require an 18 percent reduction in non-education costs; on that option, 42 percent voters approve cuts of that magnitude, 32 percent are opposed and 25 percent aren't sure.
Perhaps most striking is that 60 percent of Kansas voters want to see the Kansas constitution changed to reassert their voice – over judicial activism – when it comes to determining school funding levels. Only 20 percent want to see the court remain in the driver's seat, 20 percent were also unsure of the proper direction.
Echoing a state statute that prevents schools from being closed amidst finance litigation, 82% of those surveyed want to see schools remain open while elected officials and judges determine the path ahead.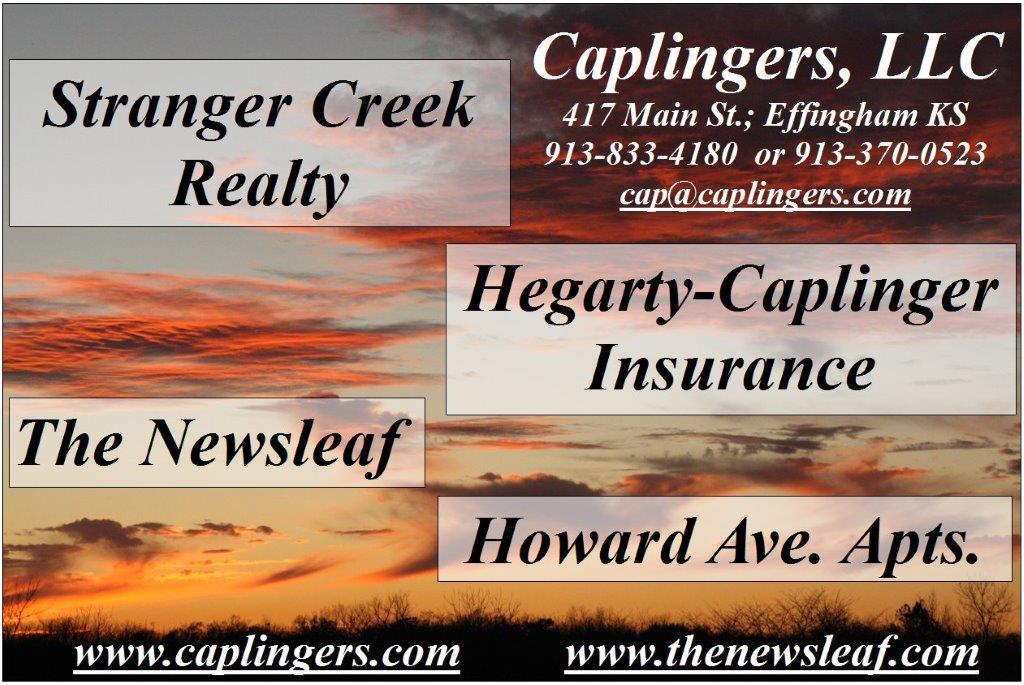 A few other key findings from the poll are;
78 percent of registered voters say non-instruction services should be provided regionally, with the savings put into classrooms.
70 percent say the school funding formula should provide financial incentives for improvement and consequences if achievement goals aren't met.
62 percent say just district residents – not all taxpayers – should pay for district decisions to spend more than necessary to provide the same quality product or service.
Vice president and policy director of Kansas Policy Institute, James Franko closed with, "The political and judicial wrangling over school finance is clearly wearing out Kansans. The interests of adults are clearly taking precedence over the needs of Kansas students. While judges and lawyers insert themselves into the classroom it is our students who suffer from staggering achievement gaps and flat-lined achievement overall. Kansans are sending a strong message to Topeka – stop letting the courts interfere with teachers, parents, and students.
FARM BUREAU HONORS MEMBERS AND FRIENDS AT 99TH ANNUAL MEETING
Manhattan, Kansas - Kansas Farm Bureau recognized members and friends at its 99th Annual Meeting, Dec. 3-5 in Manhattan. Seven people were recognized with the organization's Friends of Agriculture award. This award recognizes individuals who have made significant contributions to Kansas Farm Bureau and agriculture or rural Kansas. They included:
Alan Boultinghouse from Crawford County had a storied teaching career at Girard High School where he served for 33 years. While there he was an agriculture education instructor and an advisor of the Girard FFA. He saw 17 state winning FFA teams and two national winning teams at the National FFA conventions in 2009 and 2013. He also coached 122 state FFA degree recipients and 22 American Degree candidates.
Marjorie Cartmill from Harper County has been serving the agriculture industry for more than 50 years. In that time, she served on the local FSA board as an advisor for nine years and nine more as a board member. Marj served on the Harper County Farm Bureau board for 18 years and filled many positions including president and women's chair. She's also served on Kansas Farm Bureau's women's leadership committee.
Mel Heddlesten from Haskell County has been serving the agriculture industry since he started driving a tractor at the age of 12. He spent 38 years teaching agriculture at Satanta helping students receive more than 80 scholarships to division one colleges. Mel is a 38-year member of the Kansas Association of Agricultural Educators and has trained 36 teams that represented Kansas at national competitions.
Harold and Jeanne Mertz were active ag industry leaders their whole lives. Jeanne served as president of the American Agri-Women Association, while also serving in the United Farm Wives of America. In 1977, Jeanne developed a billboard project to promote farm commodities in Kansas. A year later, the first "grocery bag" sign highlighting how many people one Kansas farmer could feed was put up. Harold quickly became the chief project manager for the signs while also serving on both state and national sheep boards, the local co-op board and the Wamego School Board. The couple was honored posthumously by the organization. Jeanne passed away January of this year and Harold in 2015.
Warren Parker from Riley County served the members of Kansas Farm Bureau for 28 years as a staff member. His role in the organization included lobbying; initiating, directing and overseeing the creation of Kansas Farm Bureau's political action committee, VOTE FBF; directing the organization's communications and public relations; and creating and managing the organization's website presence.
Mick Rausch from Sedgwick County has served the agriculture industry for 40 years. Mick has served as president and vice president of the Sedgwick County Farm Bureau, and on state-level Farm Bureau Committees In 2012, Mick's family was honored as the District 4 Farm Family of the year. He currently serves as president of the Wichita Agribusiness Council and trustee for Garden Plain Township.
Marvin and Twylia Sekavec from both Ness and Edwards counties received the Kansas Farm Bureau Natural Resources Award. This award goes to the farm family who exemplifies good land stewardship. In 1994 the Sekavecs purchased property from the Wet Walnut Watershed District and began a journey of purifying the watershed and building habitats for wildlife. They are proof conservation and wildlife can be successfully integrated into an agricultural operation. Marvin and Twylia have worked together to plant more than 10,000 trees and shrubs to serve as windbreaks and increase wildlife.
Danny Dinkel, Farm Bureau Financial Services Agent in Hays, received KFB's Partnership Award. This award recognizes someone from Farm Bureau Financial Services who has gone above and beyond for the state's largest farm organization. Danny works closely with the Ellis County Farm Bureau board of directors and does an outstanding job bringing in new members and retaining current clients. He is an excellent example of a great partnership between the county Farm Bureau and a successful agency force.
Farmers And Ranchers Finish Business At KFB Annual Meeting In Manhattan
Manhattan, Kansas - Yesterday almost 400 Farm Bureau members of Kansas wrapped up business for their farm organization after debating and adopting policy statements for 2018. These policies will now become the organization's roadmap for the 2018 legislative session.
Topics of discussion at the 99th Annual Kansas Farm Bureau Meeting included: water, taxes and education.
Nemaha County farmer Jeff Grossenbacher was re-elected as vice president. Others elected to the board of directors include:

• Glenn Brunkow, Pottawatomie County
• Joe Newland, Wilson County
• Stacey Forshee, Cloud County
• Keith Miller, Barton County
• Jim Sipes, Stanton County
Other activities included a host of agriculture-related workshops and speakers including American Farm Bureau Federation Senior Director of Congressional Affairs Mary Kay Thatcher and Kansas State University President Gen. Richard B. Myers.
Sen. Jerry Moran and Rep. Dr. Roger Marshall addressed the organization's membership Sunday evening during the kick-off banquet. On Monday, members heard from Sen. Pat Roberts.
County Farm Bureaus and volunteers were recognized for their 2017 achievements.
More than $14,000 was raised through a silent auction and dueling pianos concert. These funds will benefit Kansas Farm Bureau's Foundation for Agriculture and Legal Foundation.
WILDLIFE AND PARKS REPORTS
State Park Office Schedules
PRATT – While all state parks and wildlife areas are open for camping and other outdoor recreation throughout December, there will be some days when state park offices will not be open during regular office hours. But don't worry, state park daily vehicle and camping permits can be purchased at self-pay stations at any time.
Normally, state park office winter hours are Monday through Friday, 8 a.m.-5 p.m. However, all park offices will be closed on Dec. 12-13 while staff attend a division meeting. Regular office hours will resume on Dec. 14.
Over the Christmas and New Year holidays, Dec. 23, 2017-Jan. 1, 2018, state park office hours will be limited, so call ahead if you plan to visit. One exception to this is, on January 1, 2018, many state parks will be hosting First Day Hike events. Visit http://ksoutdoors.com/State-Parks/Special-Events/First-Day-Hikes to find a First Day Hike event at a state park near you.
The Guided First Day Hike program is sponsored by America's State Parks. The First Day Hikes offer individuals and families an opportunity to begin the New Year connecting with the outdoors by taking a healthy hike on New Year's Day at a nearby state park. First Day Hikes offer a great way to get outside, exercise, and enjoy nature with friends and family. Stay tuned for more information.
If You Spot A Spotted Skunk
PRATT – Nearly everyone is familiar with the striped skunk, a common Kansas furbearer known for its striking black body and white stripe down its back and, of course, the odor. However, there is a much rarer species of skunk living in Kansas that most people are not familiar with: the Eastern spotted skunk. And biologists with the Kansas Department of Wildlife, Parks and Tourism (KDWPT) would like help learning more about this unique skunk.
Eastern spotted skunks have a black body with multiple broken white lines and a white triangle on their forehead. They are smaller than striped skunks, but still have the ability to spray repugnant-smelling musk as a defense. In the 1930s, spotted skunks were the third most common furbearer pelt sold in Kansas. Today, they are classified as threatened in Kansas and are rare.
To better understand the range and occurrence of spotted skunks in Kansas, KDWPT requests reports of any spotted skunk sightings, including road kills, trail camera photos or those inadvertently trapped. Reports, preferably with photos, can be emailed to kdwpt.kdwptinfo@@ks.gov.
Zebra Mussels Found In Geary State Fishing Lake
PRATT– The Kansas Department of Wildlife, Parks and Tourism (KDWPT) has confirmed the presence of invasive zebra mussels in Geary State Fishing Lake in Geary County. Zebra mussel larvae, also called veligers, were detected in routine samples collected by KDWPT staff. With this discovery, staff returned to the lake and located an established population of adult zebra mussels. Zebra mussels are just one of the non-native aquatic nuisance species (ANS) that threaten our waters and native wildlife. To monitor their occurrence, KDWPT staff collect samples from more than 100 waterbodies across the state.
The 97-acre state fishing lake, owned and operated by KDWPT, is 10 miles south of Junction City, on US Hwy 77. The lake and surrounding wildlife area are popular with anglers, hunters and hikers, and provide a variety of other outdoor activities.
While the zebra mussel population is currently small, there is no known method to completely rid a lake of this invasive species. The zebra mussels likely "hitchhiked" to the lake with unsuspecting lake-goers. Adults can attach to boats or other equipment and the microscopic zebra mussel veligers may be present in any water originating from an infested lake or stream. Densities as high as 1,000 veligers per gallon have been recorded in Kansas waters.
"Anyone transferring water, mud, or vegetation between waterbodies has the potential to spread aquatic nuisance species," said Chris Steffen, aquatic nuisance species coordinator for KDWPT. "If everyone took the appropriate steps to clean, drain, and dry their boats, bait buckets and other recreational equipment before moving between lakes, we could prevent the spread of zebra mussels and other aquatic nuisance species.
Geary State Fishing Lake will be added to the list of Kansas ANS-designated waters, and notices will be posted at various locations around the lake. Live fish may not be transported from ANS-designated waters. The sharp-shelled zebra mussels attach to solid objects, so lake-goers should be careful when handling mussel-encrusted objects and when grabbing underwater objects when they can't see what their hands may be grasping. Visitors should protect their feet when walking on underwater or shoreline rocks.
To prevent further spread of ANS, anyone using any body of water must follow regulations and precautions:
Clean, drain and dry boats and equipment between uses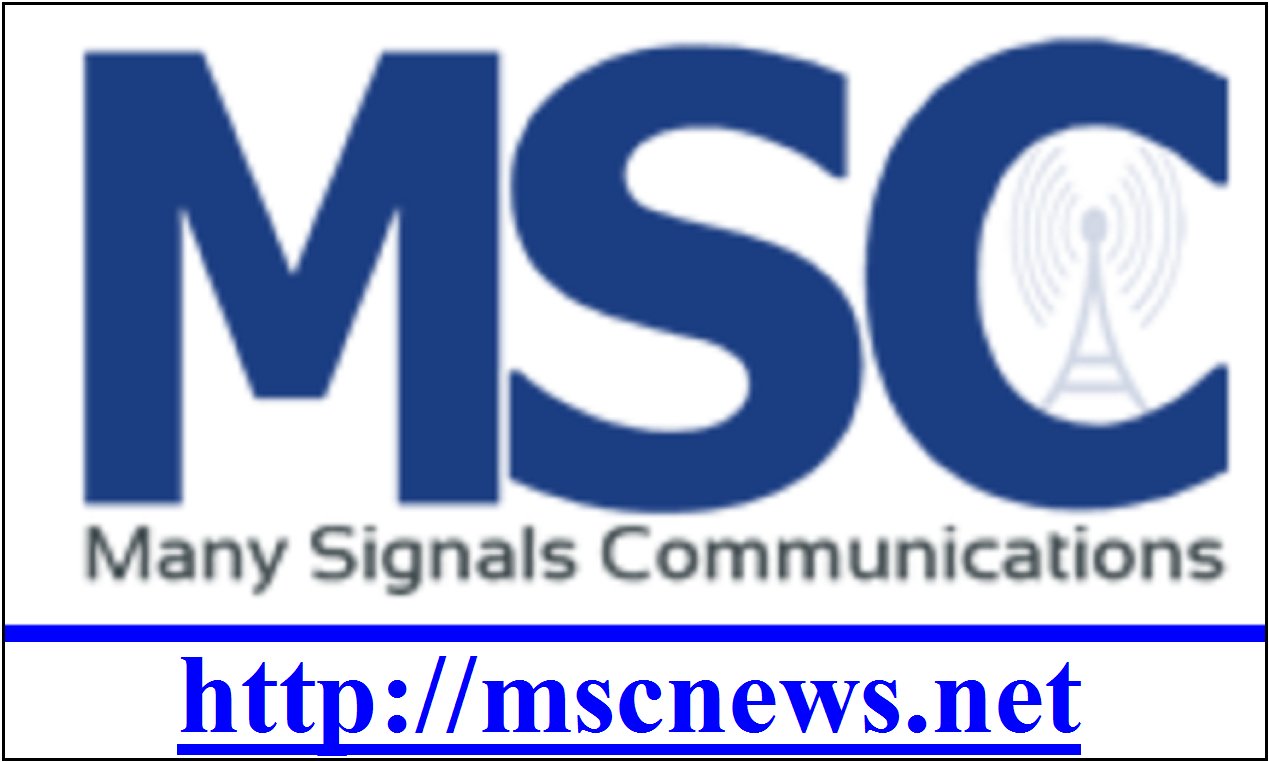 Use wild-caught bait only in the lake or pool where it was caught
Do not move live fish from waters infested with zebra mussels or other aquatic nuisance species
Drain livewells and bilges and remove drain plugs from all vessels prior to transport from any Kansas water on a public highway.
To report a possible ANS, contact Chris Steffen at 620-342-0658, chris.steffen@ks.gov. To learn more about ANS in Kansas or to see a list of ANS-designated waters, visit ProtectKSWaters.org.
ABOUT ZEBRA MUSSELS
Zebra mussels are dime-sized mollusks with striped, sharp-edged, two-part shells. They can produce huge populations in a short time and do not require a host fish to reproduce. A large female zebra mussel can produce 1 million eggs, which develop into microscopic veligers that are invisible to the naked eye. Veligers drift in the water for at least two weeks before they settle out as young mussels. They quickly grow to adult size and reproduce within a few months.
After settling, zebra mussels develop byssal threads that attach their shells to submerged hard surfaces such as rocks, piers, and flooded timber. They also attach to pipes, water intake structures, boat hulls, propellers, and submerged parts of outboard motors. As populations increase, they can clog intake pipes and prevent water treatment and electrical generating plants from drawing water. In 2012, two Kansas communities, Council Grove and Osage City, experienced temporary water shortages from zebra mussel infestations before water intake structures could be cleaned up. Removing large numbers of zebra mussels to ensure adequate water flow can be labor-intensive and costly.
Zebra mussels are native to the Black and Caspian seas of western Asia and eastern Europe and were spread around the world in the ballast water of cargo ships. They were discovered in Lake St. Clair and the Detroit River in 1988 and quickly spread throughout the Great Lakes and other rivers including the Mississippi, Illinois, Ohio, Tennessee, Arkansas and Hudson. They were first discovered in Kansas in 2003 at El Dorado Reservoir. Despite public education efforts to alert boaters about the dangers of zebra mussels and how to prevent spreading them, the species continues to show up in new lakes every year. Moving water in boats and bait buckets has been identified as a likely vector.
For information about Geary State Fishing Lake, visit KSOutdoors.com, click on "Fishing," then "Where to Fish" and select the "Northeast Region."
HISTORY IS FUN ~ Robert & Helen Caplinger
Old news from the 1952 Issues of Effingham New Leaf
LENTZ - OSWALD WEDDING. "Miss Ethel Grace Lentz, daughter of Mr. and Mrs. Harold Lentz of Valley Falls became the bride of Clarence Louis Oswald, son of Mr. and Mrs. Willard Oswald of Effingham.
"Miss Pauline Oswald of Effingham attended the bride as maid of honor.
"Theodore Lentz of Valley Falls, brother of the bride, attended the bridegroom as best man. Ushers were Gene Lentz of Valley Falls, brother of the bride, and Paul Oswald, brother of the bridegroom.
"The bride was graduated from ACCHS last spring. Mr. Oswald, a private in the Army, was graduated from the same school and is now stationed at Fort Leonard Wood, Mo."
FORTY BOYS REPORT FOR BASKETBALL "After a successful football season, the ACCHS Tigers checked in their football equipment last Thursday and became basketball conscious. Monday afternoon Coaches Hal Carlson and Kenneth Broadfoot had a look of their prospective material when forty boys reported for practice.
"Four lettermen from last year's basketball squad will undoubtedly form the nucleus of the team. The four regulars returning - Jack Kearney, Leonard Hawk, Bob Hall and Jim Hundley are seniors. This group will be ably assisted by some holdovers from the 1951-52 B squad. Some of these include the following Juniors: Gary Rooney, Miles Murray, Richard Gillespie, Bernard McNeil, Don Lierz and Bill Hawk."
HISTORY FROM THE OBITUARY OF MRS. FRANK SUTTER. "Funeral services for Mrs. Frank Sutter, 86, who died in the Atchison Hospital were held Monday afternoon in the Methodist church with the Rev. I. C. Jones in charge. Burial was in the Effingham cemetery.
"The Eastern Star held their services in the church following Rev. Jones service. Harold Carlson sang and Mrs. W. B. Course was pianist. Pallbearers were her six grandsons, Roy Morgan, Jr., Jerry Purdue, Tom Blair, Dale Pitman and Kenneth and Tom Gibson.
"'Kate' as she was familiarly known was a daughter of the late Mr. and Mrs. Thomas Cook, was born April 29, 1866 at Huron. The Cook family later moved to the Monrovia community where Mr. Cook was an early teacher, later in the hotel business in Effingham. Had Mr. Cook lived three more months he would have celebrated his 100th birthday. Mrs. Sutter's mother-in-law celebrated her 100th birthday, also before her death many years ago.
"In 1882, Kate was married to Thomas Pitman, their happy married life of several years being broken by his death. To this union were born 8 children: Mrs. Roy (Elsie)Mann of Concordia; Mrs. Roy (Margaret) Morgan of Effingham; Mrs. Ed (Geneva) Perdue of Huron; Mrs. John (Ella) Gibson of Arrington; Mrs. Henry (Vera) Ford of Kansas City; George Pitman of Grass Range, Mont.; Ralph Pitman of Lyle, Wash.; and Tom Pitman of Dewey, Okla.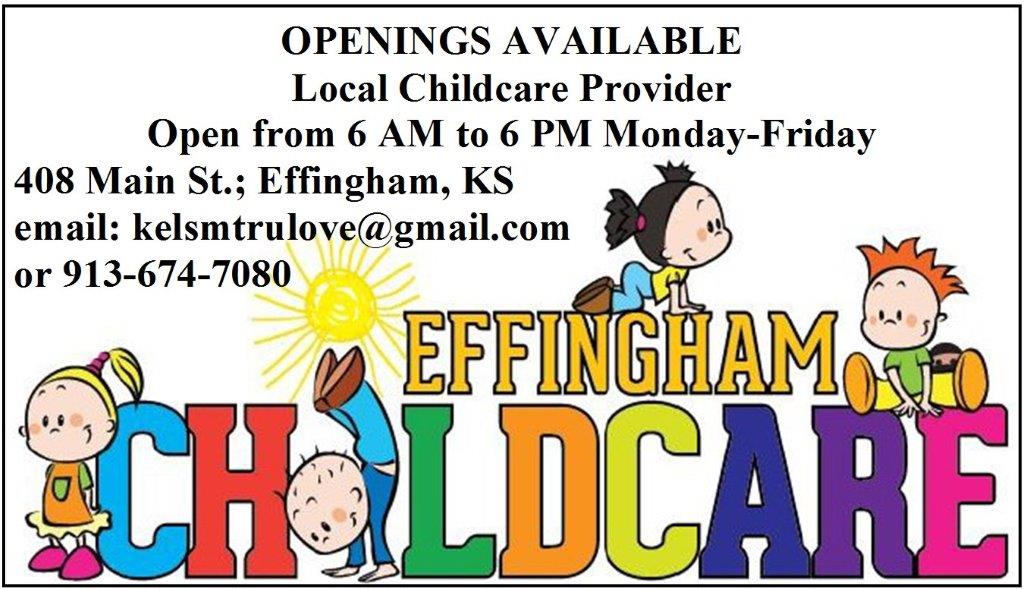 "In Oct. 1909 she was married to Frank Sutter of Effingham and they lived for many years on the farm a mile west of town. In 1935 they purchased a comfortable modern home in the south part of town.
"Survivors are the husband and 8 children, 21 grandchildren, 28 great grandchildren, two sisters, Mrs. Sadie Sharpless and Mrs. Ella Kaufman, both of Atchison, brother, Dick Cook of Horton."
GIGSTAD - HAWK WEDDING. "Miss Mildred Yvonne, daughter of Mr. and Mrs. Gus Gigstad of Nortonville, became the bride of Duane W. Hawk, son of Mr. and Mrs. Covell Hawk of Effingham, Sunday afternoon at the Community Church. Mrs. George Hinz, Jr., aunt of the groom, played traditional wedding music and accompanied Mrs. David Bodenhausen vocalist.
"Miss Beulah Ann Tostereud, close friend of the bride, Topeka, was maid of honor. Mr. and Mrs. Hawk are both graduates of ACCHS. After a short wedding trip the couple will be at home on the bridegroom's farm, 4 miles northwest of Effingham."
HISTORY FROM THE OBITUARY OF MRS. GEORGE SNYDER. "Mrs. George Snyder, 85, died on Thanksgiving day in the Atchison Hospital. She was the widow of the late George Snyder, carpenter and contractor, who built many of Effingham's nicest modern homes, and who died in 1940.
"Daisy Dean Stetler, daughter of Mr. and Mrs. John Stetler, early pioneer settlers in the Effingham community was born Sept. 20, 1867 at Belleville, Ohio, and came with her parents to Atchison County as a small child. She was the oldest of six children, 3 brothers, Owen, Lloyd and John Stetler and one sister, Mrs. Dora Schuck, who preceded her in death.
"She was married to George Snyder June 21, 1888 at the home of her parents. To this union was born one son, Dean, who died during the flu epidemic in 1918 at the age of 34.
"Survivors include one sister, Mrs. Della White, Tacoma, Wash. Burial was in the Effingham cemetery."
ENGAGEMENT ANNOUNCED. "Announcements have been received here of the engagement and approaching marriage of Miss Margaret Louise, daughter of Mrs. Nora Wallingford to Mr. Deward S. Harris.
"The marriage will take place Sunday, Dec. 21 at Detroit, Mich. where the bride elect, a registered nurse is employed in a physician's office, and the bridegroom elect is in the Post office.
"Miss Wallingford was graduated from the Kansas City General Hospital No. 2 School of Nursing six years ago. Her mother and her two brothers, Kenneth and Herbert Wallingford of Effingham will attend the wedding, which will be followed by a reception at 3346 Pingree Ave., Detroit."
DR. MILTON CUMMINGS, LOCAL BANKER ELECTED KS. UNESCO PRESIDENT. "Dr. Milton C. Cummings, president of the Farmers and Merchants State Bank of Effingham, has been elected president of the Kansas commission for the United and Cultural organization.
"Dr. Cummings formerly taught in Atchison High School. He is a graduate of Kansas University, holds a doctor's degree from Yale, has taught in several high schools and colleges and was at one time a representative of the U. S. Economic Cooperation administration in the Philippines and the Orient."
HISTORY FROM OBITUARY OF JOHN S. LAWLESS. "John S. (Jack) Lawless, 82, a retired locomotive engineer on the Northern division of the Missouri Pacific railroad, was found dead in the road near his home at Effingham early December 20 by Dr. John K. Griffiths. Death according to Dr. Griffiths and Dee Walker, county coroner, was due to a heart attack and exposure.
"He was last seen alive about 10 p.m. Saturday on the streets of Effingham. When found, the packages of food he had purchased were near the body indicating he had not reached home. Death was thought to have occurred shortly after he was stricken. He had made his home at Effingham the last several years.
"A son of the last Michael and Elizabeth Lawless, he was born three miles west of Effingham on a farm which he owned at the time of his death. At the age of 15, he came to Atchison and entered the employ of Fred Giddings, who was county surveyor and later city engineer.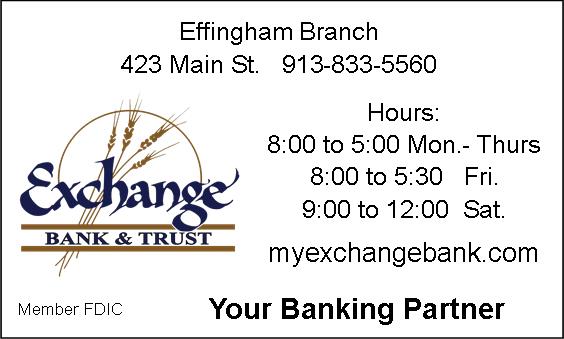 "In August, 1899, he entered the employ of the Missouri Pacific, working in the Atchison yards for several years. He transferred to Concordia and had headquarters there for a number of years. He retired May 14, 1937, following 38 years of service.
"He was a member of the Brotherhood of Railway Firemen and the Catholic church. Following retirement, horses were his hobby. He appeared with his mare Gray Eagle' at the Atchison horse shows and at many shows in surrounding territory.
"Funeral services were at St. Ann's church in Effingham with burial in the church cemetery.
"He is survived by a brother, Frank P. Lawless of Atchison. H was preceded in death by six brother and three sisters."
CLASSIFIED ADS
DO YOU WANT YOUR ISSUE OF THE NEWSLEAF MAILED TO YOUR HOME OR BUSINESS? SUBSCRIPTIONS ARE NOW AVAILABLE AT THE RATE OF $42.00 FOR 1 YEAR. To subscribe send your check to: The Newsleaf; PO Box 209; Effingham, Ks.
Help Wanted: Custom Applicator position is available in the Agronomy Department of Jackson Farmers, Inc. in Holton. The applicant must be reliable and willing to work overtime plus have, or be able to obtain, a CDL and pass a drug screening. Benefits include health, dental, life and retirement. Please email your interest to the Agronomy Manager Dennis Holliday at dholliday@jacksonfarmers.com or call at 785-364-2671 for more information.
Help Wanted: Part time Fertilizer Delivery Driver for Jackson Farmers in Holton. The applicant must be reliable and have, or be able to obtain, a CDL and pass a drug screening. Please email your interest to the Agronomy Manager Dennis Holliday at dholliday@jacksonfarmers.com or call 785-364-2671 for more information.
"GUESS WHO"
Can you identify the person(s)/place/year in the photo this week? Last issue was L-R Johnny Mac Hoffman, Roberta Wagner and Greg Miller at the 1969 prom.
LAST WEEK
Problems with this web site contact cap@thenewsleaf.com Last updated 12-12-2017
<![if !vml]>
<![endif]>