You are our Visitor
The Dec. 10, 2013 Edition
of
The Newsleaf
Vol. 10 Issue 49
QUOTES
"Temporary delusions, prejudices, excitements, and objects have irresistible influence in mere questions of policy. And the policy of one age may ill suit the wishes or the policy of another. The constitution is not subject to such fluctuations. It is to have a fixed, uniform, permanent construction. It should be, so far at least as human infirmity will allow, not dependent upon the passions or parties of particular times, but the same yesterday, to-day, and forever." –Joseph Story, Commentaries on the Constitution, 1833
Live each day to the fullest. Live each day with enthusiasm, optimism, and hope. If you do, I am convinced that your contribution to this wonderful experiment we call America will be profound. Ronald Reagan
Be sure you put your feet in the right place, then stand firm. Abraham Lincoln
BETWEEN THE ISSUES
Sat, December 7, the Atchison County Junior High wrestling team traveled to Holton for the Big 7 Tournament. Four team members placed, L-R: Ryan Hanshaw-8th grader-3rd place, MaKaea Forbes-7th grade- 3rd place, Jaden Lee-8th grade-4th place, Sean Schmidt-8th grade-4th place.
FRONT PAGE
Dear George: Remember no man is a failure who has friends. Thanks for the wings! Love, Clarence
ALL AROUND US
Area Students Among Those Selected As U.S. Academies
WASHINGTON – Congresswoman Lynn Jenkins (KS-02) announced the names of the students from Kansas' Second Congressional District who received her nomination for appointment to the U.S. Service Academies.
"The U.S. Service Academies offer students the academic and professional training essential to serve our nation, and the principles necessary to excel while serving our great country," said Congresswoman Jenkins. "These nominees represent some of the best and brightest young Kansans, and I am proud to nominate them for this prestigious opportunity. I wish them all the best as they pursue their education."
Congresswoman Jenkins was aided in the nomination process by her non-partisan Military Academy Nominations Board made up of five distinguished Kansans who have graduated from the U.S. Service Academies or who have years of military experience and leadership. Congresswoman Jenkins' nomination does not guarantee admission to a service academy. The nominees will now compete for selection to the class of 2018.
The area nominees are as follows: United States Air Force Academy-Maxamillyan Badgett, Valley Falls; United States Naval Academy-Eamon Mulholland, Atchison; and United States Military Academy-Ian Bollinger, Bendena.
AREA STUDENTS RECEIVE SCHOLARSHIPS FROM EMPORIA STATE UNIVERSITY
EMPORIA, KS (12/02/2013)(readMedia)-- Scholarships are helping more than 1,300 Emporia State University students attending classes this academic year. ESU is pleased to announce that the 2013-14 allocation of scholarship awards, at $2,728,615, is helping support the educational dreams of students in Kansas, 16 other states and 14 foreign countries. Students from this area and the scholarships they received are:
Derek Bauman of Atchison, Empowering ESU Scholars
Ashlea Chapman of Atchison, Atchison County Scholarship, Elsie A. Borck Memorial Scholarship, and Ethel Strawman Dyatt and William L. Dyatt Scholarship
Holly Davis of Valley Falls, Mr. and Mrs. W.A. Larkin Scholarship, John C. Lehman Theatre Arts Scholarship, and Teacher Education Promise Scholarship
Kathleen Eylar of Atchison, Ray Lyle and Carol Sue (Warner) Brown Memorial Scholarship
Melissa Falk of Atchison, McPherson Family Scholars Fund
Hilary Jackson of Atchison, Betty Carter Manning Scholars Fund
Kayla Reyle of Valley Falls, Esther B. and E. Pauline Annis Scholarship, Adelaide M. Kauzer Business Scholarship, and ESU Hornet, Presidential, Foundation, Transfer Scholarship
Kayla Schneider of Effingham, Empowering ESU Scholars and LeRoy J. Schnittker and Kala Musick Biology Scholarship Fund
Elizabeth Wagner of Atchison, Teacher Education Promise Scholarship and ESU Hornet, Presidential, Foundation, Transfer Scholarship
USD 377 GOAL SETTING SESSION SCHEDULED
Wednesday night this week will be a goal setting session led by KASB and will be held at the JSH in the Library. Dinner will be served at 6:00 followed by the work session.
AG TO HONOR CRIME VICTIMS AT ANNUAL RECEPTIONS
TOPEKA – (December 4, 2013) – Kansas Attorney General Derek Schmidt today announced his office, in cooperation with the Kansas Organization for Victim Assistance, will host receptions in Wichita and Topeka in honor and remembrance of crime victims who lost their lives due to a crime.
"The holidays can be a difficult time for the families of crime victims," Schmidt said. "These receptions give families the opportunity to honor their loved ones during this season."
The Wichita reception is scheduled for 2 p.m. on Friday, December 6, at Newman University Dugan-Gorges Conference Center, 3100 W. McCormick Street. Friends and family members of crime victims are invited to attend and to bring an ornament for an "Angel Tree" in honor of their loved ones. The public is also invited to attend. The Wichita event is sponsored by the Newman University School of Social Work.
The Topeka reception will be Monday, December 9 at 2 p.m. at Memorial Hall, 120 SW 10th Ave.
The Victims' Services Division of the Attorney General's Office is charged with coordinating statewide victim assistance programs and administering grants and education programs. The division also provides a Kansas crime victims' rights hotline: 1-800-828-9745.
SUNNY HILL CELEBRATES CHRISTMAS
Mildred Hawk treated the Sunny Hill Thimble Club to lunch at the Effingham Town and Country Senior Center, December 5. There were four members present. She also treated everyone at the center with Christmas sugar cookies and homemade peanut clusters. She gave the club members a hostess gift. The members decided not to meet in January and they will decide about February at a later date. Irene Madden volunteered to be the hostess for March. The members took up a collection in lieu of a Christmas present exchange. The collection was given to the Community Thanksgiving Fund.
KAYS HOST SENIOR CITIZEN DINNER
The KAYS hosted the dinner for the senior citizens of USD 377 at the ACCJR/SH December 4 with 81 guests present. The KAYS and the school host the dinner every year to honor and thank the senior citizens for all the support that they have given to the school over the years. Deanna Scherer, high school principal, gave the welcome. The Soundmasters, under the direction of Amy Eckert, and Jazz band, under the direction of Joe Worthington, presented a musical Christmas program for entertainment. The ACCJR/SH cooks prepared the holiday menu and the KAYS served it. They also provided the table decorations and a small gift for every guest to take home.
EFFINGHAM UNION CHURCH NEWS:
FOOD PANTRY LIST FOR JANUARY
Please watch the Sunday bulletin for the food pantry list since there will be no January newsletter, however anything nonperishable is welcome, including many personal items, laundry soap and even money. The need will be greater as heating bills will be higher.
CANTATA
The community choir, under the direction of Tammy Gigstad, will be performing Glory to the New Born King, December 15th at 10:00 a.m. at the Effingham Union Church.
CELEBRATING ADVENT
Tis the season of advent, a time of spiritual preparation and joyful expectation of the arrival of the new born king. Our church is beautifully adorned in festive Christmas decorations. We sing the beautiful Christmas carols. Every week an advent candle is lit in anticipation of celebrating his arrival Christmas Day. Even the children's sermon, "Building a Nativity," is anticipating his arrival.
As we have readied the church in celebration of his arrival, we must prepare our hearts in prayerful anticipation and joyful exultation of not only his first coming but be ready for his second coming.
DOING GOD'S BUSINESS ON A HOLIDAY
Nate Smith and nine members of the Main Event Youth Group gave up part of their Thanksgiving Day to help serve the Community Thanksgiving dinner in Atchison. Great job!! You make us proud and give us hope for the future. AMEN
JAM REPORT
It is hard to realize that the Christmas holiday is upon us, but we encourage all of you to take time to remember the real reason we celebrate this holiday.
We want to thank Gigi Perry and Jayne Wehking from our church for donating snacks during the month of November.
Our November lessons taught us about Biblical characters that the children may have not heard of before, Ahab, king of Israel and his wife, Jezebel. Obadiah was in charge of Ahab's palace and was a devout follower of God and had hidden some prophets from Jezebel to keep them safe. Elijah wanted to prove that the God of Israel is the one true God so that the people would not worship Baal and return to worshipping God again. Elijah poured water on the altar to help the people give up their false prophets. God proved his power and released rain to Israel to end the drought. Elijah felt alone at this time, but God responded with a whisper, by promising to bless Elijah with his presence. When we let God in our lives, we are never alone. Elisha succeeded Elijah as a prophet in Israel, always faithful to Elijah and to God.
Snack providers from church members in December are: Dec. 4th – Joanne Bodenhausen, Dec. 11th – Laura Gigstad
There will be no JAM on December 25th or January 1st, due to Christmas vacation for school children. We look forward to seeing you on January 8th.
The leaders of JAM wish you all a "MERRY CHRISTMAS and HAPPY NEW YEAR."
JAM Secretary, Mary Kay Barnett
RUTH CIRCLE
Ruth Circle met at the Town and Country Center on November 7th to finalize the dissolution of Ruth Circle due to having only four active members. They closed out the circle treasury by giving donations to the Salvation Army, Lenita Vetter, and to the Main Event youth group. The rest will go to the treasury of the Women's Society. Even though they won't be meeting again as a group they will still contribute to Women's Society in some way.
NITE CIRCLE
Nite Circle met at the Union Church Educational Building on November 19 with Kelly Bender as hostess. Cindy Ladd, chairperson, called the meeting to order with prayer and welcomed everyone. Ruth Dillon gave devotions entitled "Life is Terrific--Get with It." Seven members and four visitors answered roll with thankful thoughts.
The circle members voted to donate to the After Prom and to the Southside Grocery so a local family could buy groceries.
It was decided to elect officers and organize programs for 2014 at the January meeting.
Mary Barnett led the group in a Thanksgiving Praise Bible Study.
The next meeting will be January 20, 2014 at the Union Church Education Building with Nancy Fasse as hostess and Cindy giving devotions.
MARY MARTHA CIRCLE
Mert Taliaferro hosted the Mary Martha Circle at her home November 13 with eight members attending. Devotion leader Eileen Ellerman opened the meeting by having everyone tell what they were thankful for. Chairman Ida Taliaferro thanked everyone for their help and support. The circle set the date of Sunday, February 16th for the annual Mary Martha soup dinner in the Christian Education Building. Everyone signed cards for shut-ins. They decided to maintain the Mary Martha Circle.
Election of officers was held resulting in retaining the same officers. They are Chairperson Ida Taliaferro, Secretary Eileen Ellerman, Treasurer Nancy Keith, Program Chairperson Elaine Oakleaf and Officer at large Sally Ellerman. They also made out the 2014 program. Linda Montgomery gave the lesson on "God's Gift to us."
Pat Strine will host the next meeting February 12, 2014 at the Christian Education Building.
PRESBYTERIAN WOMEN'S NEWS
The $25 for 25 fundraising campaign celebrates PW's 25th birthday/anniversary and benefits the PW Mission Pledge. This pledge supports every PW mission and ministry. You, your PW, and your congregation still have time to recognize this milestone year and support the $25 for 25 campaign with a gift of $25 or more. You can donate online, through your treasurer, or send your gift to: "PW Remittance Processing, PO Box 643652, Pittsburgh, PA 15264-3652. Please include "PW $25 for 25" in the memo line of your check.
In some synods (including SMA) donors have agreed to match gifts to the campaign that are received from individuals and groups in their synod during the 2013 calendar year. This means that your gift will double in size if given by Dec. 31, 2013.
Women, also mark your calendar - the Presbyterian Spring Gathering is at the Parkville Presbyterian Church, Parkville, MO, April 26, 2013.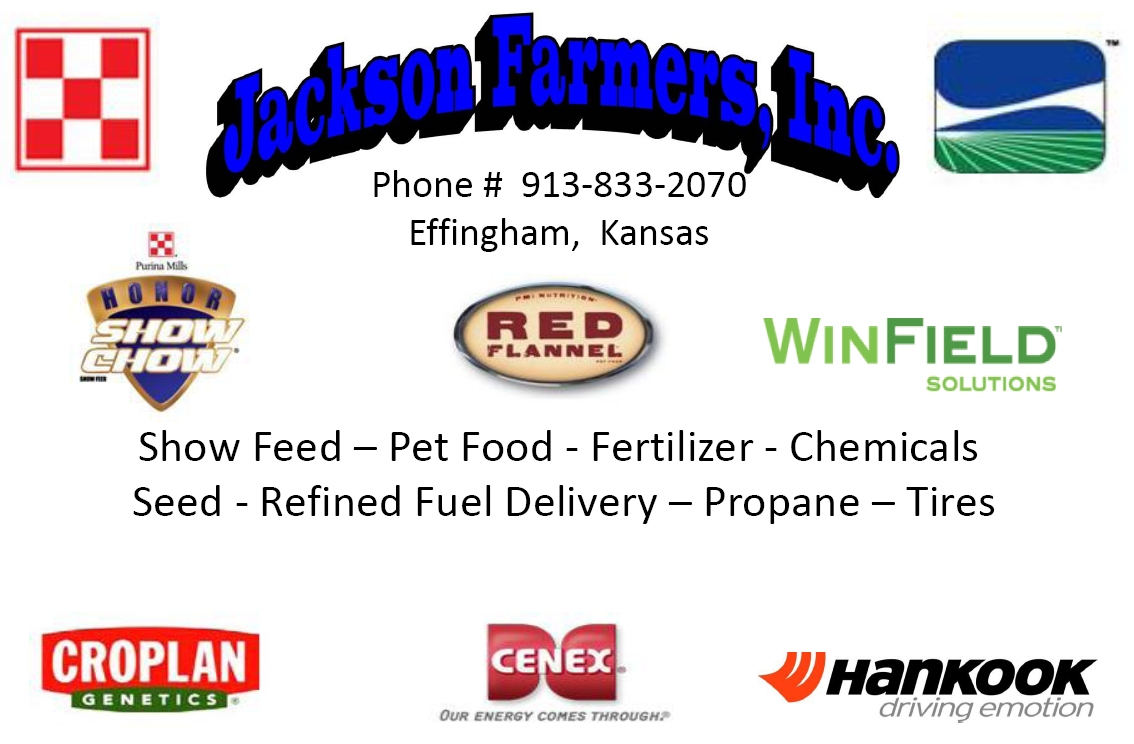 ROUND-UP REPORT
Our church donated the following items to the Bishops Round Up For Hunger, November 17 at the Douglas County Fairgrounds in Lawrence: Food totaling $1,510.88; 8 layettes totaling-$240, H.U.G. S. (hats, underwear, gloves and socks) totaling $78; disposable diapers totaling $137, 27 health kits totaling $540; 28 school kits totaling $420, and $200 crafts to sell at round up. We also donated throughout the year, coats and other items to Topeka Rescue Mission totaling $200, $1,500 to County Food Pantry, 40 dresses to Africa totaling $240; VBS donated $1,000 to Children's Mercy Hospital. In all our church gave $6,065.88 to people in need.
This is up from $5,437.28 in 2012.
CRAFT SALE
Beverly Boyer reported that they sold $230 worth of crafts at Hunger Round Up and donated Crafts valued at $1,500 to Crosslines.
THANK YOUS
We sure enjoyed all those children who came to sing for the church. Thank you for sharing your child with us. Another thank you to those who brought food donations. The JAM Kids and those kids going to Camp 2014 appreciate all those who shared a meal with us and made donations. About 75 people were served and a little over $800.00 was raised. A BIG Thank you to everyone who helped!
Sincerely, The JAM Sponsors
THANKS TO:
Thank you to Venita Rader for the beautiful Thanksgiving arrangement at the front of the sanctuary.
We want to thank Amy Eckert, Nancy Keith, Cindy Ladd, Linda Montgomery and Elaine Oakleaf for serving lunch at the Topeka Rescue Mission, November 29th.
The Worship Committee would like to thank those who helped with the Hanging of the Greens and shared in the supper.
Thanks to all the women who filled out the surveys for the women's society. If you haven't, ask Alice Johnson, Nancy Fasse, Linda Montgomery or Sue Dahl for one.
A great big thanks to Covell Hawk, Jim Hawk and David Bodenhausen for getting the groceries, loading up the boxes and taking them to Round Up. Also, thanks to Venita Jo Rader, Ida Taliaferro and Marj Todd for packing the boxes, and Linda Montgomery for making the two pies for Round Up and of course to all who donated kits and items for kits and contributing to the brown bag offering. And a huge hurrah to the Jam Kids for collecting the H.U. G. S items. The whole church working together has blessed people we don't even know and we have brightened their lives and eased their burdens. This is doing the Lord's work.
CONGRATULATIONS
Chuck and Diana Hawk are happy to announce the birth of a grandson, Oliver Robert, born to their daughter Crystal and Brian Burnett on Nov. 22nd. Oliver will be welcomed home by two big sisters. May they feel the love God forever and ever.
We want to congratulate two young people who have grown up in our church on their recent marriages. We wish Aaron and Chelsey Ladd and Courtney Wehking and Joseph Klepees the best, and may God bless them forever. Aaron is the son of Cindy and Ray Ladd and Courtney is the daughter of Jayne and Todd Wehking.
USD 377 SCHOOL NEWS
ACCJSHS has adopted a family of 7 for Christmas and you can help! Choose a gift tag from the tree in the library. Purchase a gift or donate $1, $3, or $5 (or any amount). Return the gift to the library with the tag on the outside (so we can know what it is or who it is for). National Honor Society, FOR, KAYs, Math Club, Science Club, and FFA have all committed to helping out with the Adopt a Family Project, and you can help too!
Winter Clothing Drive - The HS StuCo is sponsoring a winter clothing drive now through December 17, 2013. Please bring your donations of new or gently used hats, gloves, scarves, coats, socks, etc. to the collection box by the Christmas tree in the JSH Commons. See a HS StuCo member or Mrs. Walters for further information.
Vocal Music Concert for 6th, 7th & 8th Grades - The 6th, 7th and 8th grade vocal music concert will be held Wednesday, December 18, at 6:30 PM in the JSH auditorium. This concert has been rescheduled from its original date.
JH Boys Basketball practice will begin December 16. Practice will be in the ES Gym from 3:30-5:05 each school day. A parent meeting will follow practice on December 17 in the ES gym at 5:45.
NEW BEGINNINGS ~ Jack Albright
JESUS GAVE HIMSELF FOR US AND TO US
In the upper room Jesus tried to dispel the worries of his followers. They had walked together for years and now they were experiencing deep concerns over his words about going back to the Father. Why would he leave them? Were they being abandoned? Left alone without hope? Were they (and are we) feeling alone in this world, particularly when the times seem dangerous and the darkness impenetrable?
Jesus gives the answer in John 13:31-17:26. Jesus would send the Holy Spirit to become their advocate, friend, comforter and personal guide. He would continue his intimate presence among his followers in a spiritual form. The Spirit would not be an ambiguous force or an unnamed magical power to enable people to do tricks. Jesus tells the disciples in John 14:17 that they will recognize this Spirit because: "You know him for he dwells with you and will be in you." Jesus did not promise just any spirit. He explained that his physical presence with them was obvious. However, in the near future he would be present within them in the spiritual form of the Holy Spirit. If we do not learn this lesson we cannot mature as Christians.
John 14:15-17 provides a powerful message, "If you love me, you will keep my commandments. And I will ask the Father and he will give you another advocate, to be with you forever. This is the Spirit of Truth, whom the world cannot receive because it neither sees him nor knows him. You know him because he abides with you and will be in you."
The word "another" contains a dynamic message. There are two Greek words that translate as, "another, or other." One Greek word is "heteros" that means "other or another" but of a different kind of thing or person. Example: "There arose another (heteros) Pharaoh that did not know Joseph." (Acts 7:18) Jesus did not use "heteros."
Jesus used the word "allos" that means another of exactly the same kind of thing or an identical person. The disciples did not comprehend this until after Pentecost. The Holy Spirit came upon them and filled them with power. Gradually they became aware that the Holy Spirit was Jesus in spiritual form.
This is important. In fact, it is essential to maturing as a Christian. Jesus is saying that Christ's presence now with them will soon be in them. Not just any spirit but Christ's spirit. Not a vague imaginative comfort but Jesus himself in an utterly new form (compare John 14:23; 20:22; 1 John 4:13). Jesus' promise to return to his flock was fulfilled on the day of Pentecost. The Holy Spirit is Jesus' personal gift of himself to us!
So we are not alone. He who was with the apostles is readily available to us. Jesus called himself the good shepherd who will not only stay with his sheep–he will also lay down his life for the sheep. (John 10)
The Christmas season is upon us again. There is nothing new. We are privileged to raise our voices in worship of the Christ of Christmas. Christ did not command us to set aside the twenty-fifth day of December to celebrate his birth.
He did, however, make it possible for every person on earth to permit him to be born within his or her heart. Jesus Christ will personally become alive within the heart of every person who will simply pray, "Come into my heart Lord Jesus. Come in today, come in to stay. Come into my heart, Lord Jesus." Merry Christmas.
OBITUARIES
Esther 'Beth' (Yount) Barnett, 87, of Effingham, KS, passed away Wednesday, December 4, 2013 at the Tri-County Manor Living Center in Horton, KS.
Per Beth's wishes, she has been cremated and memorial services will be held at 11:00 AM, Saturday, December 14, 2013 at the Becker Chapel, 402 3rd Street, Effingham, KS 66023. Burial of cremains will follow in the Evergreen Cemetery. In lieu of flowers, memorials are suggested to Sabetha's Lakeside Terrace, in honor of her granddaughter, Dana, who is a resident there, and may be sent in care of the funeral home. Words of comfort for the family may be left online at www.beckerdyer.com.
Beth, as she was known to everyone, was born January 23, 1926 in Rexford, KS, the daughter of Jesse and Esther (Mohler) Yount. She spent all of her young life in western Kansas in Thomas and Sheridan Counties. Beth went to Rexford High School and Decatur County High School in Oberlin. There she enrolled in the Normal Training course, which upon graduation allowed her to go into teaching. She started teaching at the age of 17 at Rexford. She was united in marriage May 20, 1944 to Kenneth R. Barnett. He preceded her in death on June 24, 1995.
Beth and Ken lived in several mid-western states, including Colorado, Wyoming and South Dakota, where he was a cattle herdsman. They eventually called Effingham, KS home. She worked for 25 years for USD 377 as a bus driver and food service personnel. Beth and Ken owned and operated their own dairy farm until retiring in 1989. Upon retirement they became Work Campers, spending their summers in South Dakota and winters in Texas. After Ken's death, she settled back in Effingham where she became a volunteer for the Atchison Hospital Hospice and a care giver for elderly that wished to remain in their own home. Beth accepted Christ at the age of 16. She was a member of the Effingham Union Church and a former 4-H Leader.
Survivors include sons, Danny (Mary Kay) Barnett, Effingham, KS; Steve (Julie) Barnett, Marshfield, MO; daughters, Becky O'Brien, Effingham, KS; Kris (Spider) Shell, 11 grandchildren and 12 great-grandchildren.
Reba Wheeler, 93, of Nortonville, KS passed away Saturday, December 7, 2013 at the Village Villa in Nortonville.
Funeral Services will be held at 11:00 AM Wednesday, December 11, 2013 at the O'Trimble Funeral Home in Nortonville. Burial will follow in the Nortonville Cemetery. The family will receive friends one hour prior to the service at the funeral home. She will lie in state at the funeral home from 10:00 AM until 5:00 PM on Tuesday, December 10, 2013. Memorials in honor of Mrs. Wheeler are suggested to the Alzheimer's Association and may be sent in care of the funeral home. Words of comfort for the family may be left online at www.beckerdyer.com.
Reba was born February 7, 1920 in Nortonville the daughter of Orla and Essie (Van Horn) Kenyon. She graduated from Nortonville High School in 1938 and enrolled in Atchison County Community High School where she took Normal Training. She taught at the Sugar Bowl School, west of Nortonville.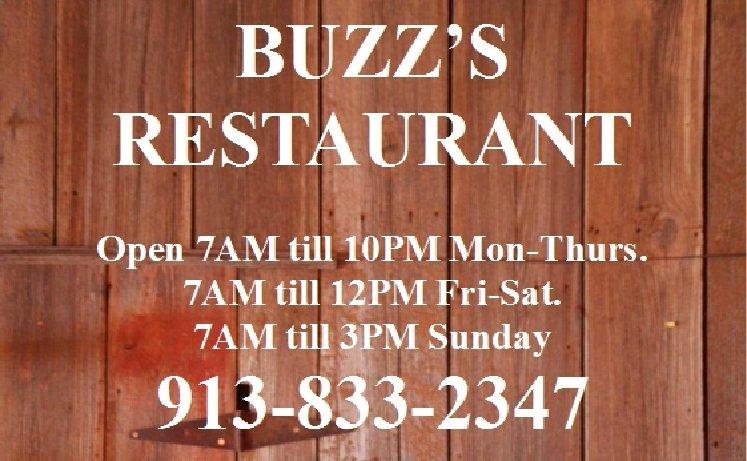 Reba and Charles R. Wheeler were married at the Orla Kenyon farm home at a sunset wedding. They set up housekeeping on the Wheeler farm and moved to Nortonville in 1968. They were married for 71 years.
She was a lifelong member of the Seventh Day Baptist Church, sang in the choir, taught Sabbath School and was active in the Ladies Missionary Society. Reba assisted in the organization of the Christian Endeavor meetings for the youth group of the church. Many years she wrote and assisted in publishing the church's Messenger church paper.
Reba had many talents and loved flowers. She had many Iris beds, as many as 100 at a time, and knew the names of all of them. Quilting and embroidery work was another hobby she enjoyed for many years. Reba was a foster parent and enjoyed hosting family dinners.
Reba is preceded in death by her parents, husband, Charles, sisters, Orlene Mitchell and Kathryn Niemann. She is survived by 2 sons, Kent (Lois) Wheeler; Sam (Nancy) Wheeler, both of Atchison, KS; daughter, Mavice (Bill) Stapp, Omaha, NE; six grandchildren, Kelli Thompson, Toni Wheeler, Curtis Wheeler, Andrew Wheeler, Ryan Stapp, Angela Sherburne; eight great-grandchildren, Hayley Thompson, Evan Wheeler, Lauren Wheeler, Charles M. Wheeler, Landon Stapp, Addelyn Stapp, Kobey Sherburne, Ava Sherburne, 2 step-grandchildren, Eric Birt, Derrick Birt and several nieces and nephews.
GOVERNMENTAL NEWS
Lynn's Weekly Update
Remembering Nelson Mandela
Nelson Mandela passed away on Thursday at the age of 95. Not only was Mandela an incredible leader for South Africa, he was an exemplar for the rest of the world. Millions have been inspired by his courageous work for peace and human dignity. It is my hope that millions more will continue to learn from Mandela's perseverance and commitment to the cause of freedom.
Focusing on Jobs and the Economy
Friday's jobs report included some rare good news, but there are still millions of people unemployed. If job growth continues at this pace, it will take another 19 months to get the unemployment rate down from 7 percent to 6 percent.
If you look at who is working and who is not, this is the worst economy since the late 1970s. American families are struggling because of the uncertainty in Washington, the uncertainty over a broken health care law, a broken tax code, stagnant job growth, and more broken promises from this administration. Washington must start working together to increase take-home pay for our hardworking families and bring back some economic security for them.
On Tuesday, I joined my colleagues in House leadership to discuss the continued focus on the need for solutions that will put people back to work and spur economic growth. There are nearly 150 House bills awaiting action in the Senate, and dozens of those are bills aimed at helping small businesses create jobs. You can watch my remarks here.
Iran Update
Last month, as critical negotiations were ongoing in Geneva about Iran's nuclear capabilities, the Supreme Leader of Iran took to social media to make some disturbing claims about Israel and the United States. At one point, he stated the United States and Israel are a "threat to the world," and "enemies" that "should be resisted."
The Iranian regime has ignored diplomatic efforts for years and cannot be trusted. Although an interim deal might seem like good news, it does not make our nation or our allies in the Middle East safer. I encourage our leaders and international partners to take the necessary measures to halt Iran's nuclear program, not only for our own security, but that of our allies and democracies around the entire world.
On Wednesday, I gave remarks about this issue on the House Floor. You can watch them here.
School Nutrition Guidelines
This week, I joined 28 of my colleagues from both sides of the aisle in sending a letter to Agriculture Secretary Vilsack urging the U.S. Department of Agriculture (USDA) to permanently eliminate the grain and protein limits for meals provided at our nation's schools. Current law enacted in 2010 imposes calorie requirements, along with grain and protein limits in school lunches, making it a challenge to feed kids food they will eat and will keep them full. As a mom of a college athlete, I know how much food growing kids need, and I hope Secretary Vilsack will agree that meals are best planned by local school officials and their communities. In addition to the letter, I have also cosponsored H.R. 1303, the School Nutrition Flexibility Act.
4th Intern Seminar in Washington
Thanks to Majority Whip Kevin McCarthy (CA-23) for speaking to our Fall interns on Tuesday! The Whip discussed everything from how he became the Majority Whip in the U.S. House of Representatives, to how you should always be learning more, to putting enthusiasm into everything you care about, and how to take a great Instagram with Beyonce!
I organize these events to encourage college-age students to stay engaged in the process. This year we have spoken to more than 800 interns working in Washington, D.C. It has been an amazing experience for me to meet such eager and outstanding young people, and I hope they stay engaged with public policy. I cannot thank them enough for all their hard work in our offices and wish them the very best for their bright future.
Kansas Common Sense
Robba and I joined all Kansans in celebrating Thanksgiving with family and friends this week, and gave thanks for our blessings. I am especially thankful for the service and charitable organization across Kansas who support our communities and those in need. I hope Kansans consider supporting or volunteering at these organizations during the holiday season. Just a few hours of your time giving back to your community can make this holiday a memorable one for those in need. I hope you and your family also enjoyed time together and had the chance to reflect on all we have to be thankful for as Americans.
This week, Jews in Kansas and around the world also began the eight day celebration of Hanukkah. I wish my Jewish friends a very happy Hanukkah.
1,000th Town Hall Meeting in Marion
As your U.S. Senator, I am committed to listening to Kansans and making certain your commonsense voices are heard in our nation's Capital. Since coming to Congress in 1997, I have made it my top priority to return home each weekend to visit the folks who sent me to Washington. Whether I am at the grocery store, attending church, or filling the tank with gas, the conversations I have with Kansans matter to me and impact the work I do on your behalf.
When I was elected to the House of Representatives, I launched the "Big First Listening Tour" and held annual town hall meetings in each of the First District's 69 counties. I have continued this tradition as a Senator and have traveled throughout all 105 counties in our state as part of my new "Kansas Listening Tour" to hear directly from Kansans.
I was fortunate this week to return to Marion, Kansas, to hold my 1,000th town hall meeting since being elected to Congress – the same community I held my first town hall in as a U.S. Representative on July 18, 1997. More than 125 Kansans from Marion and the surrounding communities turned out for pancakes and conversation. Topics ranged from Obamacare and water conservation, to the nuclear option and the government shutdown.
Thanks to the good folks who joined me in Marion, I was once again reminded of the strength and spirit of our communities and the values that make Kansas a great place to live, work and raise a family. I not only appreciated hearing Kansans express their views on national policy, but also talk about their successes and achievements. Our state will continue to thrive thanks to the hard work ethic and dedication of its citizens.
Touring Wichita East High School
On Monday afternoon, I toured Wichita East High School and visited with students in Ms. McHenry's Advanced Placement U.S. History class. I enjoyed the opportunity to learn more about the variety of learning programs at East High, including the International Baccalaureate Diploma Program, a rigorous college-preparatory curriculum, and the Advancement Via Individual Determination (AVID) Program, which helps students in grades 4-12 prepare for college eligibility.
As a member of the Senate Appropriations education subcommittee, which has authority over the budget of the U.S. Department of Education, I have the responsibility to oversee the Department to evaluate how its initiatives serving students in Kansas and across the country. Because parents and teachers best know the educational needs of their students, I am committed to working to improve federal education policies so states and local communities have the flexibility they need for teachers to tailor education plans to the unique needs of their students. Kansans understand that, in order to be successful, a school needs students who want to learn, dedicated teachers who are committed to helping each student reach their potential, administrators who are goal-oriented, and supportive parents and community members who reinforce the concepts and expectations taught at school.
I believe that what happens in classrooms is critical to the future of our state and country. My time at East High was a great opportunity to visit with high school students and their teachers about their education goals and issue facing our nation. I enjoyed our conversations and wish the students continued success during their high school careers and beyond. Thanks to Principal Ken Thiessen for hosting my visit.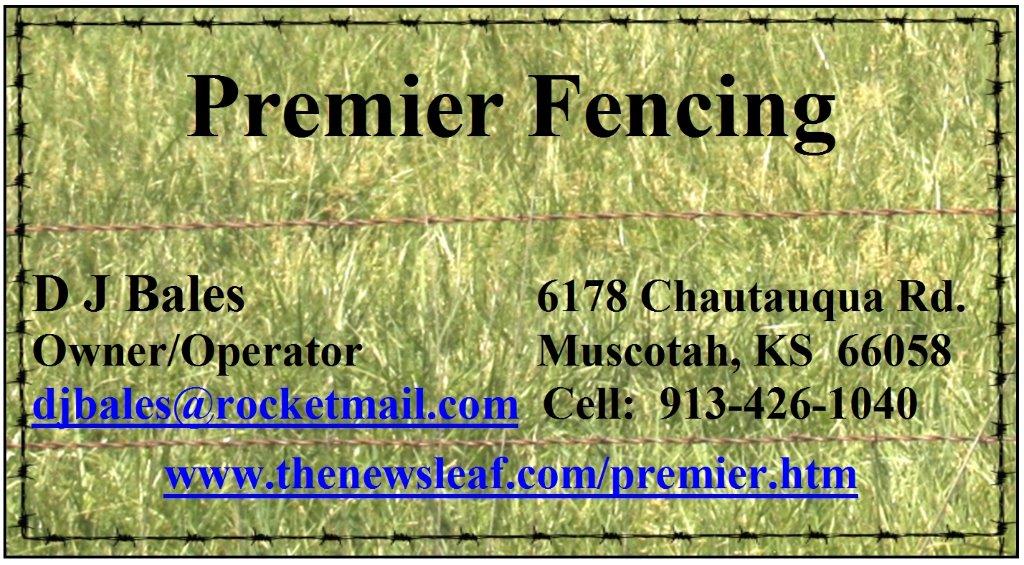 Visiting ABC Discount Super Store
Monday afternoon I stopped by ABC Discount Super Store in Wichita and visited with Jim Brown and Wayne Chambers, chair of the Wichita Metro Chamber of Commerce. ABC Discount Super Store is a family and locally owned retailer which specializes in the lease purchase and sale of electronics, computers, appliances and furniture. During my visit, Jim and Wayne emphasized the importance of creating a tax and regulatory environment that encourages business growth and job creation. We also discussed concerns surrounding Obamacare and the effect it is having on Kansans and our economy. Once again, I want to thank Jim and Wayne for the discussion and for highlighting some important issues in the Wichita area business community.
Visiting Cox Communications in Wichita
Also while in Wichita, I had the opportunity to visit with Jay Allbaugh, vice president of Kansas marketing and government affairs for Cox Communications – which provides digital cable television, telecommunications and wireless services to customers throughout the United States.
My discussion with Jay, a past chair of the Kansas Chamber of Commerce, focused not only on issues affecting how Kansans can better access telecommunications services, but also on how the federal government can create a regulatory environment that is friendlier so businesses to invest in our communities. Our conversation was a useful reminder of the important challenges before Congress as it goes back into session next week. I appreciate Jay's wise counsel and congratulate him on the upcoming birth of his first grandchild.
Visiting Jetmore
On Tuesday morning on the way to my 1,001st town hall meeting in Garden City, I stopped in Jetmore and enjoyed visiting with Kansans at the County Clerk's office, the Register of Deeds, the Magistrate Judge's office, City Hall, Farmers State Bank, Reno Pharmacy and Hastings Reality. Thanks for the good dose of Kansas common sense.
Clay Center Listening Tour Stop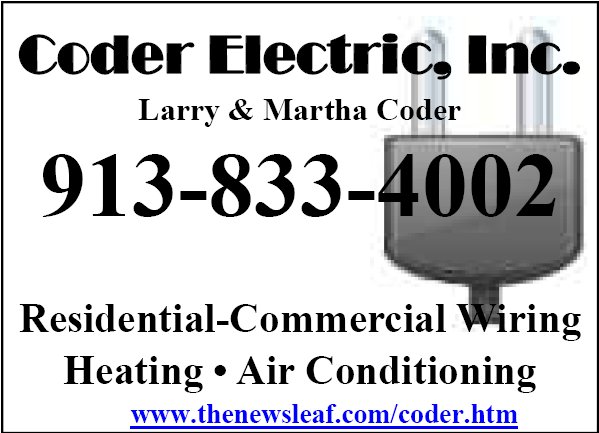 On Friday, I was joined by more than 25 Kansans at the Tasty Pastry Bakery and Coffee Shop in Clay Center for my 1,002nd town hall meeting. I enjoyed seeing both familiar and new faces, and I appreciated having the opportunity to visit with Kansans about a number of issues of concern including Obamacare, the farm bill, the budget, and our veterans and military. And on this Black Friday, we also discussed shopping local and supporting our small businesses across Kansas. Thanks to the residents of Clay County for joining me during this holiday time and helping shape my decisions and priorities.
Garden City Listening Tour Stop
On Tuesday afternoon, I continued the Kansas Listening Tour with my 1001st Town Hall meeting in Garden City which was open to the public. I always enjoy visiting southwest Kansas and I appreciate everyone who took time out of their day to stop by. Attendees shared their thoughts and concerns about Obamacare, Amtrak, the Farm Bill and horse slaughter. Senate Democrats pursuing the nuclear option, frustration over gridlock in Washington, and the expansion of executive powers were also a focus. Thanks to the Garden City Lions Club for hosting the event and to the many members of the public who attended.
Dwight Listening Tour Stop
On Saturday, I held my last Kansas Listening Tour stop of the week in Morris County at the community building in Dwight. This was my 1,003rd town hall and every single conversation I have with Kansans at these events helps me make commonsense decisions in Washington D.C.
Attendees on Saturday asked about a variety of issues that concern our state on the federal level including Obamacare, rural development and the Farm Bill. Again, I appreciate these opportunities to hear from Kansans. I have upcoming Listening Tour stops this Friday in Valley Falls and Holton, which you can find out more about in the sidebar of this newsletter. As I continue to schedule Listening Tour stops, I look forward to hearing from folks across the state.Click here to see a photo from the stop.
Kansas Soybean Expo 2014 to Share Opportunities, Vision for Farmers
Soybean farmers and their industry partners will gather Jan. 8, 2014, in Topeka for the Kansas Soybean Expo. The Kansas Soybean Association (KSA) organizes the annual event, with financial support from the Kansas Soybean Commission (KSC), to coincide with the Topeka Farm Show.
It is at the Capital Plaza Hotel's Maner Conference Center at the Kansas Expocentre. Registration and exhibits open at 8:30 a.m., with the program scheduled from 9 a.m. to 3:15 p.m. A reception will follow from 3:15 to 4:30 p.m.
The opening session will feature a "Soybean Update" moderated by Gary Kilgore, a Kansas State University (K-State) professor emeritus of agronomy. The presenters will be William Schapaugh, Ph.D., K-State professor of soybean breeding and genetics; David Mengel, Ph.D., K-State professor of soil fertility and nutrient management; and Xiuzhi Susan Sun, Ph.D., K-State distinguished professor of grain science and industry. Their respective topics will be soybean-variety research, use of different fertility rates and nutrients for soybean production, and new uses for soybeans.
Next, representatives from the World Initiative for Soy in Human Health, U.S. Soybean Export Council and Cargill will discuss sustainability and international opportunities for U.S. soy.
During the morning break, members of the KSA policy committee will be on hand to answer questions and take input about the association's positions for 2014. The current resolutions are available at http://KansasSoybeans.org/policy on the Web.
Bruce Vincent from Libby, Mont., will present the keynote address, "With Vision, There Is Hope." As a Montana logger 20 years ago, activists targeted his business through legislation and vandalism. Vincent will tell the audience how important it is for people with a vested interest in agriculture to prevent activist interference in farming by heightening their involvement in the public-policy arena and industry membership organizations.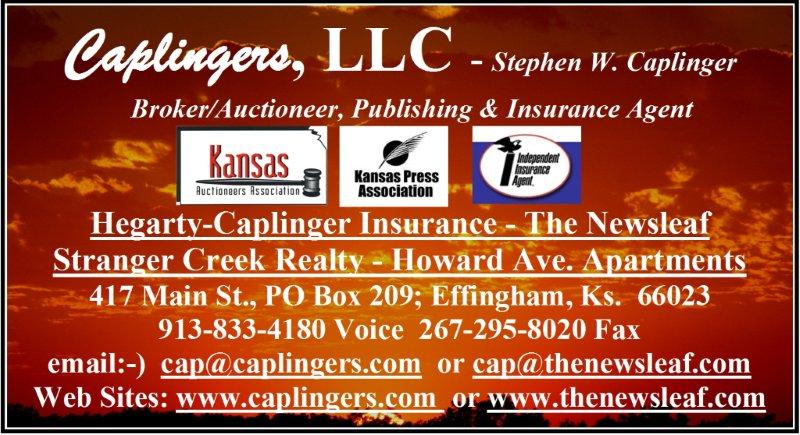 Duane Toews, the farm director for KFRM-AM 550 in Clay Center, will be the master of ceremonies at the luncheon, where Gov. Sam Brownback is the invited speaker. KSA and KSC will present awards and recognitions, including the DuPont Young Leader, the Conservation Legacy Award, the Kansas Soybean Yield and Quality Contests winners, and meritorious service awards.
KSA President Terry Reschke, Hiawatha, then will preside over the association's annual meeting, which will include the approval of policy resolutions and the board of directors elections.
The afternoon session will focus on planning for the future when Darin Newsom, DTN senior analyst, will present "2014 Soybeans: Last Man Standing?"
The complete schedule and registration form are available at http://KansasSoybeans.org/expo or by calling the Kansas Soybean office at 877-KS-SOYBEAN (877-577-6923). All soybean farmers are welcome to attend. The registration fees are $15 for KSA members ($20 with a spouse) and $20 for other guests, with a $5 discount for anyone who registers by Jan. 2, 2014.
WILDLIFE AND PARKS REPORTS
KANSAS OUTDOOR RECREATION DRAFT REPORT READY FOR REVIEW
Online comments sought on draft outdoor plan
PRATT ­– A draft of the Kansas Outdoor Recreation Report - also called the State Comprehensive Outdoor Recreation Plan (SCORP), is now available for review at the Kansas Department of Wildlife, Parks and Tourism's (KDWPT) website, www.ksoutdoors.com. The National Park Service requires Kansas to produce the report in order to remain eligible for Land and Water Conservation Fund (LWCF) Grants. Kansas has received more than $50 million in LWCF grant funding since the program began in 1965.
The Outdoor Recreation Report/Plan is used by the state to assess the status of outdoor experiences and to examine important outdoor issues facing the state. It contains recommendations on how the state might best address some of its shortcomings, with the intended results being a more optimal supply of experiences and enhanced benefits to residents and visitors. As the plan was developed, KDWPT sought public input on topics including managed park use, issues and needs, and the types of experiences park-goers hope to have in the future.
To review the draft plan and submit comments go to www.ksoutdoors.com and click on "State Parks."
2014 LICENSES AND PERMITS GO ON SALE DEC. 16
Buy a license or permit and give the gift of the outdoors this holiday
PRATT – Looking for the perfect gift for dad? Need an affordable stocking stuffer for the kids? Consider purchasing a 2014 hunting or fishing license. Starting Monday, Dec. 16, 2013, all licenses and permits for the 2014 season will go on sale, and for those looking for one last "hoorah" of the year, 2014 license holders can hit the field or a stream the very same day.
2014 hunting and fishing licenses and permits can be purchased online at ksoutdoors.com, at any Kansas Department of Wildlife, Parks and Tourism state park or regional office, and at any license vendor beginning Dec. 16.
New this year, significant price reductions have been placed on youth deer, turkey and antelope permits, for hunters age 15 and younger. Youth fees that have been reduced beginning 2014 are as follows:
RESIDENT
General Resident Youth Deer Permit: $10.00
General Resident Youth Antelope Permit: $10.00
General Resident Youth Turkey Permit (1-bird limit): $5.00
Resident Youth Turkey Game Tag (1-bird limit): $5.00
General Resident Youth Turkey Permit/Game Tag Combination (2-bird limit): $10.00
NONRESIDENT
Nonresident Youth Turkey Permit (1-bird limit): $10.00
Nonresident Youth Turkey Game Tag (1-bird limit): $10.00
Nonresident Youth Turkey Permit/Game Tag Combination (2-bird limit): $20.00
Nonresident Youth Combination 2-deer Permit (antlered deer and antlerless white-tailed deer): $90.00
Nonresident Youth Antelope Permit (Archery only): $100.00
For more information, visit ksoutdoors.com
JANUARY 1 COMMISSION BIG GAME PERMIT APPLICATION DEADLINE
Applications are still being accepted for the 2014 drawing
PRATT – Seventy-two Kansas-based nonprofit organizations have already applied for the coveted Kansas Wildlife, Parks and Tourism Commission Big Game Permits, but there is still time left for other organizations to apply. Applicants have until Jan.1, 2014 to apply for one of seven big game permits to be drawn at the Jan. 9, 2014 commission meeting. Permits may include one elk, one antelope or up to seven deer, depending upon the preferences of the drawn organizations.
Any Kansas-based nonprofit organization that actively promotes wildlife conservation and the hunting and fishing heritage is eligible to apply. Only one permit per organization will be awarded; however, individual chapters of the same organization may receive permits. A chapter or organization is eligible to receive only one Commission Big Game permit in a three-year period.
Organizations that draw a permit must pay KDWPT the permit fee, and they will be issued a voucher. The voucher can then be auctioned off to raise money for conservation projects. The final recipient must remit the voucher to KDWPT's licensing section to receive the big game permit. Permits may be issued to resident or nonresident hunters and are valid in management units and seasons listed on the permits.
To apply, organizations must submit an application that includes a copy of their 501(c)(3) nonprofit status, articles of incorporation and mission statement, as well as the organization's preference for an elk, antelope or deer permit. Applications can be downloaded from KDWPT's website, www.ksoutdoors.com; enter "2013 Commission Big Game Permit" in the search box. Mail applications to Sheila Kemmis, Commission Secretary, Kansas Department of Wildlife, Parks and Tourism, 512 SE 25th Ave., Pratt, KS 67124.
Once an organization sells a permit, not less than 85 percent of the amount is returned to KDWPT to be spent on mutually agreed-upon projects. The remaining 15 percent can be spent at the organization's discretion. (If Kansas Farmers and Hunters Feeding the Hungry (KFHFH) receives a permit, not less than 15 percent of the funds raised is remitted to KDWPT with 85 percent staying with KFHFH.)
HISTORY IS FUN ~ Robert D. Caplinger
THE FOUNDER OF THE TOWN OF ARRINGTON
R. A. VAN WINKLE was the first settler in Kapioma Township and the founder of the town of Arrington. He was born November 25, 1818, in Wayne County, KY. He received the rudiments of an English education in a Kentucky log schoolhouse, but was for two years a cadet at West Point, and received a good education. On leaving school, he went to Illinois, and engaged for a short time in the mercantile pursuits. He was married May 4, 1843, to Miss Luia J. Cloud, but she lived but three months. He was again married November 10, 1847, to Miss Mary S. Cravens. He had a varied experience in business. He at one time owned an interest in coal lands in Kentucky, which he sold. He moved to St. Joseph, Missouri in 1849, and farmed for six years. In February, 1855, he moved to Kansas, and built the first claim cabin on the Grasshopper, now Delaware River, in Kapioma Township.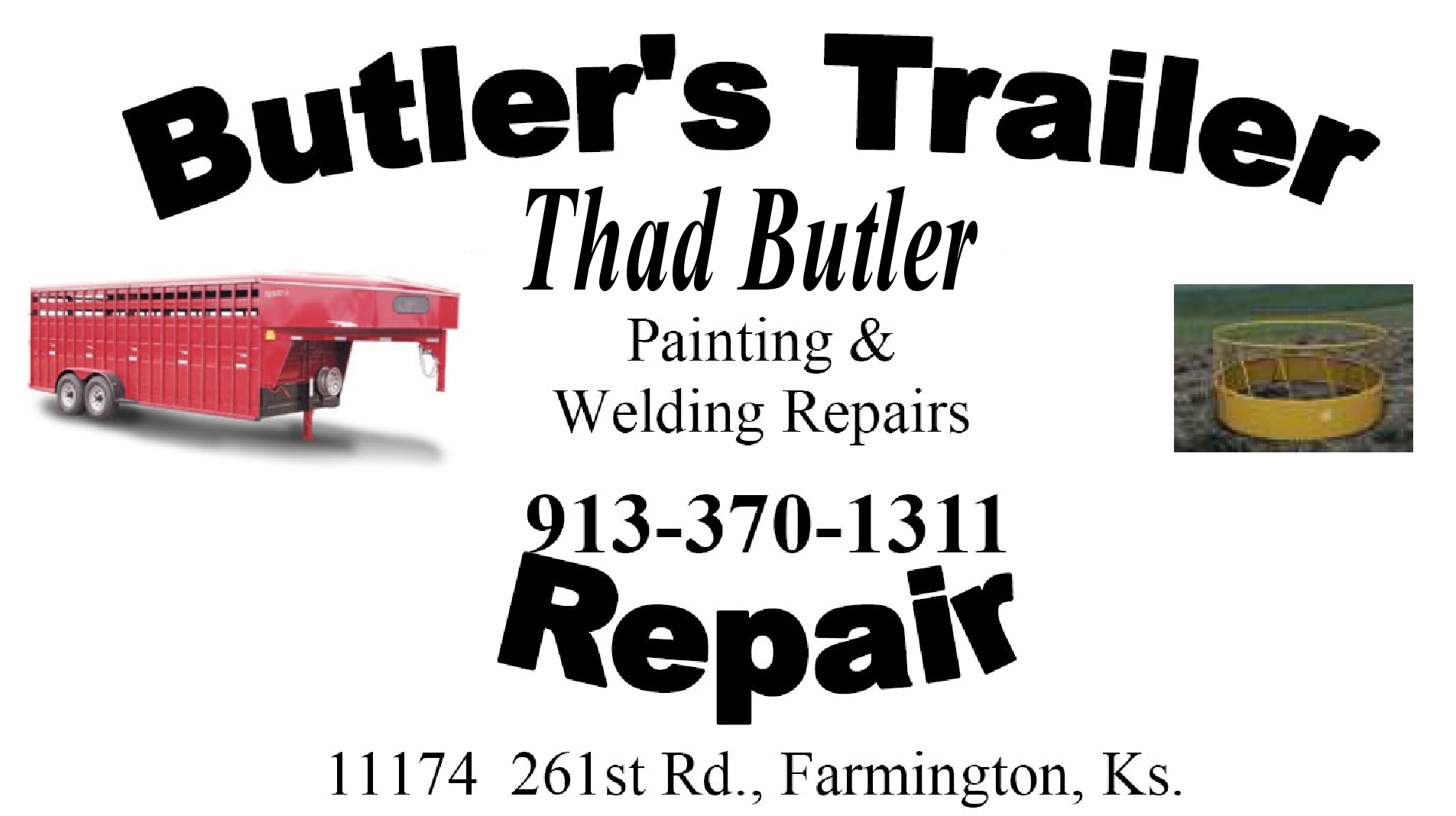 He was a member of the Whig party until the organization of the Republican party, when his name headed the list for the organization of that party in Atchison County. He was a prominent Free-state man, in the early struggle in Kansas, and contributed liberally to the cause, and worked hard in its behalf. He held a number of local offices, having been a Justice of the Peace for fourteen years, Postmaster five years, Town Trustee of Kapioma Township for eight years, a member of the Legislature in 1861 and 1862, and for six years County Commissioner of Atchison County.
He laid out nearly twenty acres into town lots, for his addition in the new town of Arrington. (Based on information from William G. Cutler's History of the State of Kansas)
DO YOU WANT YOUR ISSUE OF THE NEWSLEAF MAILED TO YOUR HOME OR BUSINESS? SUBSCRIPTIONS ARE NOW AVAILABLE AT THE RATE OF $42.00 FOR 1 YEAR. To subscribe send your check to:
The Newsleaf; PO Box 209; Effingham, Ks. 66023.
————–———–——
"A WILD IRISH ROSE" ~ Robert D. Caplinger
Available now at The Newsleaf office.
Great Christmas Gift $15.00
SANTA IS COMING TO THE LIBRARY
December 14, 2013 between 10 a.m. to 12 p.m.
Santa will be at the Effingham Community Library to hear the lists of all girls and boys. Crafts and stories will be told. Bring your own camera! Call 913-833-5881 for any questions you may have.
Can you identify the subject of the photo? Last week's photo was Eric Noll. He celebrated his 50th birthday last week.
GUESS WHO
LAST WEEK
Sign-Up Now For NEWSLEAF Alerts thru TextCaster!
(By clicking on the link above a new window will popup taking you to the signup page.
You may have to configure your browser settings to temporarily allow popups.)
Problems with this web site contact cap@thenewsleaf.com Last updated 12-10-2013
<![if !vml]>
<![endif]>