You are our Visitor
The October 15, 2019
Edition
of
The Newsleaf
Vol. 16 Issue 42
ALL AROUND US
94 YEARS OLD
Geraldine Schmelze recently celebrated her 94th birthday with family. In the photo, she is enjoying time with her four Great Grandchildren, L-R Jaxson Martin (5yrs); Hayzel Fitzpatrick (5mo); Peyton James (3yrs); and William Martin (3yrs).
Agencies Warn of Seasonal Increase in Vehicle-Deer Crashes
TOPEKA – Mating season and the quest for more secure habitat have deer on the move this time of year, increasing the chances of deer-vehicle collisions.
Typically, the greatest number of deer-vehicle crashes are in mid-November when the rut, or mating season, peaks. In addition to the rut, deer are also on the move in mid-fall seeking new food sources and shelter as crops are harvested and leaves fall from trees and shrubs, leaving them less secure than in their summer habitats.
"Wet weather this year may cause some deer to cross roads in new places and the additional vegetation growth could make deer harder to see until they are in the road. The approaching breeding season increases deer movement, and the cooler weather, along with young deer dispersing to find new home ranges, mean more deer may be crossing the roads." said Levi Jaster, Kansas Department of Wildlife, Parks and Tourism Big Game Coordinator.
According to the Kansas Department of Transportation, 10,734 (16.5 percent) of the 64,933 vehicle crashes reported in 2018 were deer-related (crashes in which a deer and vehicle actually collided, or the presence of a deer was a contributing circumstance). Although crashes involving deer occur throughout the year in every Kansas county, the highest number of crashes typically occur where there are the most vehicles. Sedgwick County had 418 deer-vehicle crashes reported in 2018, the most of any county, while Butler County followed with 384 reported deer-vehicle crashes.
"In addition to potentially causing human injuries and loss of life, deer collisions often cause significant vehicle damage that can lead to large expenses for the vehicle owner if not properly insured," said Shawn Steward, Public and Government Affairs Manager for AAA Kansas. "Of the animal strikes reported by AAA Insurance policy holders during the five year period between 2014 and 2018, the average cost per claim was nearly $4,300."
The Kansas Highway Patrol (KHP) cautions drivers to refrain from making exaggerated maneuvers to avoid a deer in the road, lest a bad situation become even worse.
"If you are unfortunate enough to have a deer enter the highway in front of your car, it is best to hit the animal and not swerve to avoid it," said the KHP's Lt. Adam Winters. "Often, we find more serious crashes occur when you swerve to miss the deer, potentially losing control of your vehicle, leaving the road or veering into oncoming traffic."
The agencies recommend the following to help motorists avoid crashes with deer:
 Be especially watchful at dawn and dusk, when deer are more active.
 If you see one deer, watch for others, as they seldom travel alone.
 Reduce speed and be alert near wooded areas or green spaces, such as parks and golf courses, and near water sources such as streams and ponds.
 Deer crossing signs show areas where high numbers of vehicle/deer crashes have occurred in the past. Heed these warnings.
 Use bright lights when there is no oncoming traffic and scan the road ahead of you to watch for deer.
 Don't swerve to avoid hitting a deer—the most serious crashes sometimes occur when motorists swerve and collide with another vehicle or run off the road and hit an obstacle.
 Always wear a seat belt and use the appropriately-fitted child safety seats—they are your best defense should you be involved in a crash.
 Honk your horn with one long blast. A long blast on your horn may frighten large animals, such as deer, away from your vehicle. The Insurance Information Institute (I.I.I.) advises against relying on devices such as deer whistles and reflectors, which have not been proven to reduce collisions with animals.
If you do strike a deer, here are some additional tips:
Slow down, move your vehicle to the shoulder if possible, and call for law enforcement. KHP dispatch can be reached at *47, Kansas Turnpike at *KTA, and local law enforcement at 911. Make sure you tell the dispatcher if the animal or your vehicle is still in the road.
If you hit a deer or other animal, do not worry about removing the animal. Law enforcement can remove the animal from the road when they arrive. Don't go near a wounded animal. A frightened and wounded animal can be unpredictable.
Turn on your hazard lights and remain buckled up inside your vehicle. You are more protected this way, should a secondary crash occur.
If you must be outside your vehicle, make sure it is as far off the road as possible, and do not stand between your vehicle and another one. Keep children buckled, and in car seats in the vehicle. Be vigilant and watch traffic to ensure they aren't getting close to you.
Anyone involved in a vehicle-deer crash resulting in personal injury or property damage that totals $1,000 or more is required to immediately report the crash to the nearest law enforcement agency. Failure to report any traffic crash is a misdemeanor and may result in suspension of driving privileges.
A salvage tag is required to remove a deer carcass, or any part of the carcass, from the crash site. Tags can be issued by KHP troopers, sheriff's deputies, or KDWPT game wardens.
USD 377 SCHOOL NEWS
Paws Patrol ~ Tannah Forbes
Monday-07, Freshman VB Triangular @ Patton Jr. High. Patton defeated ACCHS 25-16; 25-18. Atchison defeated ACCHS 25-21;25-14. JV football played at Riverside. Riverside 51 to ACCHS 12.
Tuesday-08, HSl Volleyball Triangular with Valley Falls and Oskaloosa. Varsity scores are Oskaloosa defeated ACC 25-5;25-15. Valley falls defeated ACC 25-12;25-16. JV scores are ACC defeated Oskaloosa 25-8;25-19. Valley Falls defeated ACC 25-17; 25-16.
Wednesday-09, The Pre-K took a Field Trip to the Red Barn in Weston. It was a little rainy but that didn't stop the students from having a great time. I hear there are a few less pumpkins in Missouri. Each student was able to bring one home.
Thursday-10, ACCJHS students traveled to Sabetha for a cross country meet. It was freezing drizzle as the Tigers ran. Congrats to Senior Victoria Caplinger, Freshman Logan Rose and Freshman Haeden Forbes for placing at the event. JH Football played at home against Jefferson County North, JCN taking the win.
Friday-11, High School football traveled to Maur Hill Mount Academy. The game had to be cut short and the Tigers were not able to pull out the win.
Elementary Student Council will acknowledge being Drug-Free. They will pass out items that represent being drug-free. Monday the 28th students will receive lanyards, the 29th students will receive silicone bracelets, the 30th there will be a mixture of items given out. Kindergarten-Fourth grade students will receive a coloring page that says "Boo to Drugs." Fifth and Sixth graders will be signing pledges after discussing how to be drug-free.
The Elementary will also be celebrating national anti-bullying month on the following Mondays:
October, 14- "Share Your Smile" with each student receiving a smile button to wear for the day, encouraging students to share/spread smiles and kindness.
October 21- "Donut Bully" with each student receiving a glazed donut to conclude our anti-bullying celebrations for the month.
The mobile museum is taking place next week. It's for PreK-4th grades. It is put on by Westar Energy. It's hands-on educational playing. They create and build with their hands.
REMINDER: Friday, Nov. 1st, the Junior-Senior High will hold a Flu vaccine clinic from 2pm-5:00pm. Be sure to bring your insurance card. Children under the age of 18 are allowed to get the vaccine as long as a parent or guardian is present.
This week's senior spotlight is Elizabeth Webster and Marcus Hetherington.
Elizabeth is the daughter of Angela and Harvey Webster. Her nickname is Liz. Elizabeth's favorite food is Chinese. Her favorite colors are blue and green. Her favorite teacher is Mrs. Boyd, from Wetmore High School. "She was the easiest to go to and was very kind and understanding. She was always willing to give advice and listen to students." After graduation Elizabeth plans to go to cosmetology school. She is most looking forward to graduation. The one fact most don't know about Elizabeth is that she enjoys photography. She has 3 dogs and 2 cats. Her favorite saying is "YEET." Shameless is Elizabeth's favorite show because, "it's funny." She describes her life by the song, "Beautiful Crazy by Luke Combs because I'm crazy." Elizabeth would like to leave her headphones to her little sister because they always helped her to concentrate. Elizabeth thinks Ryan Dunn is the class clown. "He's always trying to make people laugh."
Marcus is the son of Brandon and Julie Hetherington. His nickname is Marco. Marcus' favorite food is Texas Roadhouse Rolls. His favorite color is gray. Mr. Swafford is Marcus' favorite teacher. After graduation Marcus plans on attending college. Graduation is the one event he is most looking forward to. Marcus has several pets. He has 7 dogs, 11 horses, and 60 head of cattle. The Office is Marcus' favorite television show. Marcus is active in Football, Basketball and Baseball. Marcus didn't list who he thought was the class clown, "my class is full of clowns."
MUSCOTAH NEWS ~ Susan Higley
The Outreach Senior Citizen Supper was a success on Sunday evening. Forty two people enjoyed a fried chicken supper with all the trimmings. Outreach would like to thank all those who came and enjoyed the evening. This supper is a long time activity to honor the senior citizens.
It's Bingo time! Saturday, October 19th will be the next Cancer Support Bingo at the city building from 2 to 4 p.m. Everyone is welcome to come enjoy the afternoon with refreshments and lots of prizes to choose from, including some for the Christmas holiday. Proceeds go to help local cancer patients with extra expenses for travel to appointments and treatments.
Half Century Club met Monday, October 7th for their monthly dinner and meeting. The hosts for this month were Bill and Lucille Brown, who served fried fish that Bill had caught. The Browns are observing their 67th wedding anniversary this month. The fish was delicious and there was a wide selection of side dishes and desserts. It was decided to retain the officers for the 2020 year, president-Terry Huntley, vice-president-Ed Higley, secretary-treasurer-Darlene Doty. The November 4th get together will be the Thanksgiving dinner with turkey, dressing, mashed potatoes and gravy being furnished and other side dishes to complete the meal.
Cancer Support Group still has a few t-shirts in various sizes available. There are no 3X shirts left. For more information call Susan at 785-872-3245. If there is still interest the group may submit another order.
UNAPPROVED MINUTES of the October 14 Muscotah City Council
PRESENT: Brian Higley, Dale Small, Margaret Jacobs, Darryl Hundley, Susan Higley, Judy Green, Debbie Liggatt, Mike Snavely
ABSENT: Dolly Wilson
The Muscotah City Council met in regular session on October 14, 2019 at 7:00PM at City Hall. Mayor Brian Higley called the meeting to order. Darryl Hundley made the motion to accept the minutes for the September 9, 2019 meeting with one correction. Margaret Jacobs seconded the motion, motion carried 4-0.
FINANCIAL REPORT
The ledger was reviewed by council. Margaret Jacobs made the motion to accept the financial report as presented. Susan Higley seconded the motion, motion carried 4-0.
UTILITY DELINQUENT REPORT
21 late notices were sent out. One service was shut off for non-payment.
BILL PAYMENT
Darryl Hundley made the motion to approve payment of bills #6741-6758 and 7 EFT payments. Susan Higley seconded the motion, motion carried 4-0.
MAINTENANCE REPORT
Mike was off work for 30 days. Worker's Comp. covered 2/3 of his salary. An extra 260.00 was paid out during is absence. Susan Higley made the motion to pay Mike the difference next month since he doesn't receive sick leave benefits. Darryl Hundley seconded the motion, motion carried 4-0.
Street lights have been repaired.
There was one power outage. The cause was not known.
Mike saw a doctor in Kansas City at the request of the insurance company. This doctor is suggesting a different treatment to the nerve endings in his neck. Mike is waiting on insurance approval before he sets up another consultation with the doctor.
UNFINISHED BUSINESS
No more information has been received from the sheriff's office concerning the break-in at the hall.
The addition to the hall was discussed.
Susan Higley made the motion to approve the purchase of 2 new air conditioners for the hall. Margaret Jacobs seconded the motion, motion carried 4-0.
NEW BUSINESS
Darryl Hundley made the motion to hire Midco to perform the 3-year cleaning and inspection of the water tower at a cost of 2,498.00.
Darryl Hundley made the motion to adopt the emergency water rationing policy as presented by the clerk. Susan Higley seconded the motion, motion carried 4-0.
Darryl Hundley made the motion to adopt the emergency water supply plan and the Revised Total Coliform Rule Plan. Susan Higley seconded the motion, motion carried 4-0. These plans are required by the State to bring the City into compliance.
Susan Higley made the motion to ask a Rainbow representative to come to the next meeting so we can discuss with them up-grade options to the hall security system.
Dale Small made the motion to adjourn. Margaret Jacobs seconded the motion, motion carried 4-0.
Debbie Liggatt, City Clerk
The Support Group is Here to Help All Cancer Patients
The Muscotah Cancer Support Group wants to help local cancer patients with expenses for treatment. If you know of someone in the local area that needs our help, please let us know. You can call or leave a message with Susan Higley at 785-872-3245; Renee George at 785-741-1071; Deanna Higley at 785-872-3559, or Helen Ashton at 785-548-5100. We know how expensive treatments can be and we want to help. We continually raise funds and accept donations to help others. Our group has been blessed with two memorials recently which will make it possible to continue helping those suffering from this dreaded disease.
Outreach will be participating in the Trunk or Treat in the park on Saturday, October 26th from 6 to 8 p.m. Bring all the little ones in their costumes and visit all the decorated trunks full of candy. There will be hot dogs and hot chocolate. A haunted hayrack ride is also planned. Anyone interested in putting their vehicles in the lineup please come to the park by 5 p.m. Everyone is welcome! It will be a fun time for the whole family.
FROM PASTOR AL ~ Al Schirmacher
Christian friend,
"A certain man from Cyrene, Simon, the father of Alexander and Rufus, was passing by on his way in from the country, and they forced him to carry the cross." Mark 15:21 NIV
Free will, choice, is vitally important.
But sometimes we are compelled, by circumstances or others, to do what we do not want to do.
Simon had no choice.
He would have been in serious trouble had he turned them down. The soldiers, the leaders, the crowd were in an ugly mood.
So did this benefit Simon in the long haul?
We don't know. That's frustrating.
There is legend and speculation. One tradition has his sons becoming missionaries. Perhaps.
So we're left to our own experiences and imaginations. How does being compelled, as we all are at one point or another, affect us?
Mixed, at best.
Some compulsions plague us, leaving a long term bad taste.
Others change us positively. Whole non-fiction and fiction books and movies start with an unwilling "have to."
What's the key?
Seems to be chosen attitude.
If we choose to do the task unto the Lord, aware of His presence and rewarding, we do well.
"Whatever you do, work at it with all your heart, as working for the Lord, not for human masters, since you know that you will receive an inheritance from the Lord as a reward. It is the Lord Christ you are serving." Colossians 3:23-24 NIV
If we begrudge it, as the older brother in the Prodigal Son story, we develop bitterness.
How will you handle what you are compelled to do today?
Al Schirmacher
Myths
We look back at once believed myths and laugh; yet we believe a big one as well.
I'm talking about the myth of upward human development.
Let's check this one for a moment. Do we still have:
· Murder & other heinous crimes
· Poverty & oppression
· Prejudice & hatred issues
· Pride & rejection issues
· Families breaking apart
· Corporate & personal theft
· Chronic hunger & drought
· Reduction in addictions
· Cancer & other illness issues?
And are they growing or shrinking?
And how about technical development? While we do have more powerful computers and better communication devices, have we fulfilled expectations of:
· Robotic development leading to a more relaxed lifestyle
· Space travel to Mars and elsewhere
· Overall pollution reduction
· Appliances that last longer
· Cars that are easier and cheaper to repair?
And what of political development? Do we actually have better leaders?
And are we kinder to each other? More concerned and loving?
Has following evolution's tenets evolved us?
I realize this is sweeping, that it ignores some actual development, that some individuals break the norm. And I am thankful, for example, for the cell phone this is being typed on. However, think humanity's scorecard is, at the best, still mixed.
(This doesn't depress me. Rather, it drives me further into my Christian faith.)
Al Schirmacher
LETTERS TO THE EDITOR
A World of Octobers
Kim Baldwin, McPherson County farmer and rancher
The temperatures have dropped, and it's truly beginning to feel like fall on the farm. The air feels crisper, the sky seems brighter and everything seems a bit fresher now that the summer heat has left. It's as if the plants, animals and people have all perked up after they've had to conserve their energy, seek shade and retreat from August and September.
But it's now October, where the true magic happens.
I may be a bit biased about my affection for October. After all, it's my birthday month. It's also the month where I brought both of my babies home to the farm. I will always have in my mind the feelings of anxious anticipation as my belly reached maximum capacity while wondering how many acres of soybeans would be harvested or how many fields of wheat would be sowed before having to make our way to the hospital.
I always will have in my mind the image of my tiny daughter, wearing a petite bow on her head, snuggled peacefully in her car seat while a combine roared past harvesting soybeans.
I always will have in my mind the image of my tiny son warmly snuggled in my arms while sitting in the bleachers at the sale barn listening to the auctioneer introduce our lot of good looking, healthy weaned calves as they entered the ring.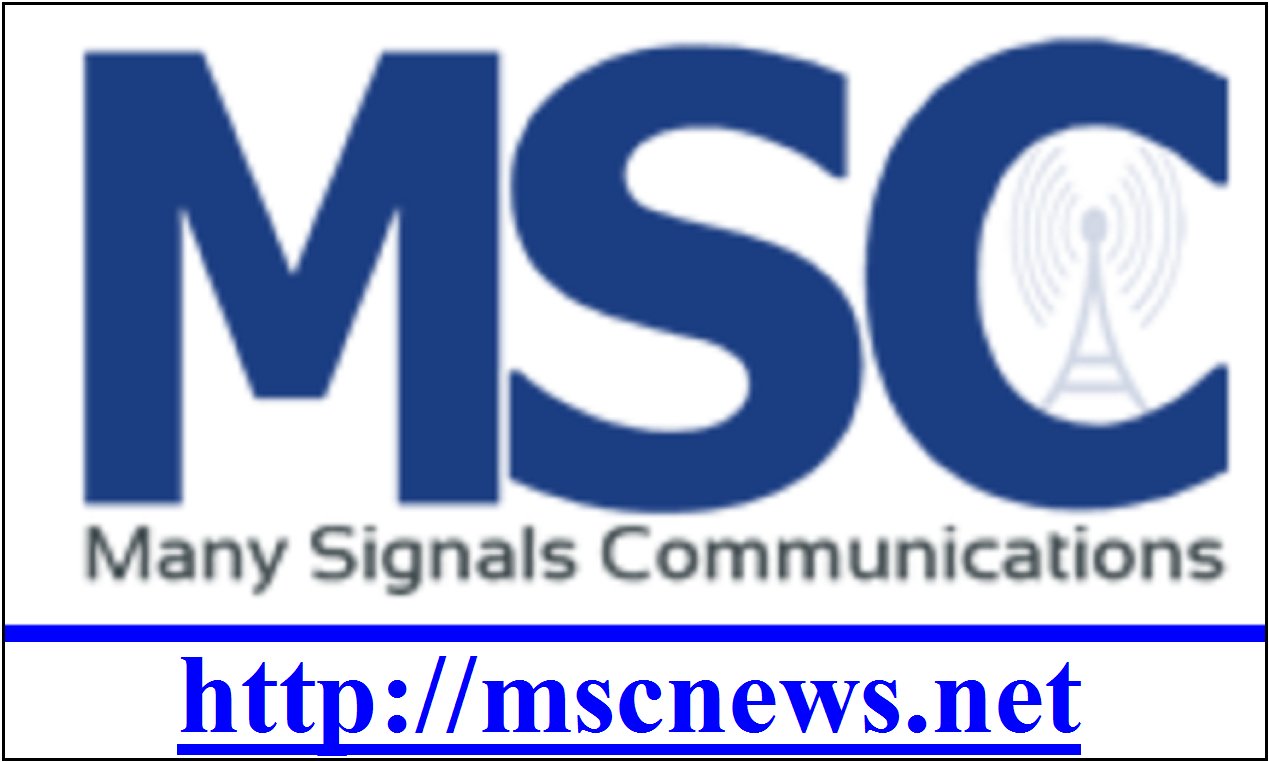 I always will have in my mind the image of my kids straddling their bikes on our dirt road waving goodbye to a trailer load of our cattle headed to another pasture where they'd spend the winter months away from our home.
Yes, some of my best memories are from October.
If I could, I'd gather October in a Mason jar. Just like canning the bounties from a summer garden, I'd place this season on my pantry shelves and enjoy servings throughout the year.
And while tasty, it's not the pumpkin spice that I'd truly want. It's the cool, crisp air in the mornings that sends shivers through one's body that isn't quite ready to wear a heavy coat yet. It's the beautiful evenings with a pink and orange painted sky that you can enjoy while watching children ride their bikes around the farmyard. It's the time in the combine sitting next to my husband harvesting rows of soybeans. It's the consideration of turning on the heater or waiting a few more days. It's the sound of honking birds above that are beginning to make their trek south. It's the clear night sky, and a bright full moon, and the sounds of farmers toiling in nearby fields that carries just a bit more into one's senses.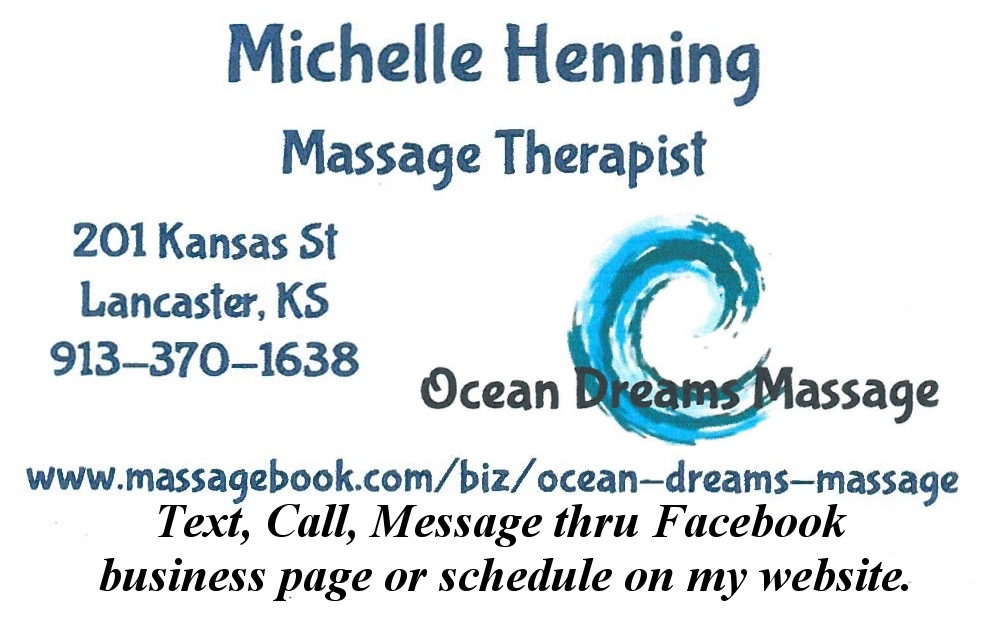 I tend to catch myself taking deep breaths when I walk outside as if I know this season is only here for a limited time before we begin seeking refuge from the cold. Try as I might, I can't quite breathe in enough of this beautiful month.
Just as Anne reveled in the world of color about her in the children's novel "Anne of Green Gables," I, too, am so glad I live in a world where there are Octobers.
"Insight" is a weekly column published by Kansas Farm Bureau, the state's largest farm organization whose mission is to strengthen agriculture and the lives of Kansans through advocacy, education and service
GOVERNMENTAL NEWS
Unapproved Minutes of the October 8 Atchison Co Commission Meeting
Pursuant to the law, the Atchison County Commission Board met in Regular Session at 1:00 PM on the 1st floor of the Atchison County Courthouse, 423 N 5th St., Atchison, Kansas. Chairman Jack Bower called the meeting to order with Commissioner Henry W. Pohl, Commissioner Eric Noll, and County Counselor Patrick Henderson present for the meeting. Deputy County Election Officer, Kalee Vanderweide recorded the minutes.
The Board recited the pledge of allegiance to start the meeting.
*Public Comment:
The minutes of the October 1, 2019 meeting were reviewed with no corrections noted. Commissioner Pohl made a motion to approve the minutes as presented.
Commissioner Noll seconded the motion. Chairman Bower called for a vote, all voted aye.
The motion passed 2-0 with Chairman Bower abstaining.
*Commissioner Comments and Committee Reports
Commissioner Pohl stated Project Concern set up a late meeting and he could not make it, due to other obligations.
Chairman Bower stated that Jay Harbour, Public Works Director, started officially today, October 8, 2019.
*New Business Before the Board:
Wes Lanter, Emergency Management/IT Director, presented the Board two bids for a remodeling project on the Storage Building. Kearney Construction bid $9,890.00, with all bid specs met and L & L Construction bid $19,700.00, with all bid specs met. Director Lanter presented a purchase order to Kearney Construction, in the amount of $9,890.00, for the Storage Building Remodel. Commissioner Noll made a motion to accept the purchase order to Kearney Construction, in the amount of $9,890.00. Commissioner Pohl seconded the motion. Chairman Bower called for a vote, all voted aye. The motion passed 3-0.
Chairman Bower presented the KCAMP Coverage Questionnaire review.
Commissioner Noll made a motion to receive and file the KCAMP Coverage Questionnaire review. Commissioner Pohl seconded the motion. Chairman Bower called for a vote, all voted aye. The motion passed 3-0.
Chairman Bower stated that four county employees stepped up in the 5-month time frame that the County was without a Road and Bridge Superintendent. Those people are Roger Denton, Mark Gentry, Emily Armstrong, and Jamie Madison. The Board decided to award a $22,000 bonus pool, which is the salary the Superintendent would have received, as follows: Roger Denton, 40%; Mark Gentry, 40%; Emily Armstrong, 10%; and Jamie Madison, 10%. Commissioner Pohl made a motion to approve the bonus pool disbursement.
Commissioner Noll seconded the motion. Chairman Bower called for a vote, all voted aye.
The motion passed 3-0.
*Executive Session:
Commissioner Noll moved that the Board of County Commissioners recess into executive session at 1:15 pm for consultation with an attorney for the public body which would be deemed privileged in the attorney-client relationship, as allowed by K.S.A. 75-4319 (b)(2), and that the purpose of the closed session is to protect confidentiality of the discussion, and that the Board come out of the executive session at 1:45 pm, in the commission room, 1st floor, courthouse. Those present will be: the three commissioners, County Counselor Patrick Henderson and Sheriff Jack Laurie. Commissioner Pohl seconded the motion. Chairman Bower called for a vote, all voted aye. The motion passed 3-0.
There was no action taken during the executive session.
*County Counselor Update
Patrick Henderson, County Counselor, mentioned that next week the Commission will have an agenda item to discuss the County's sanitation code. Northeast Kansas Environmental Services (NEKES) has proposed some changes to the Code. As part of the process of updating the code, the County is to form a committee of citizens to consider the proposed changes. Counselor Henderson stated the committee would likely meet only a few times. Next week, the Board may want to make suggestions for membership on the committee, and may want to consider requesting letters of interest from the community.
Bills were presented to be signed.
Add abate, escapes for real estate and personal property taxes were presented to be approved.
Commissioner Noll made a motion to adjourn the meeting at 1:49 pm. Commissioner Pohl seconded the motion. Chairman Bower called for a vote, all voted aye. The motion passed 3-0.

Note: Once approved these minutes will be the official minutes of the Board of County Commissioners. Regular meetings of the Board of County Commissioners are video recorded.
The video of these meeting is generally available for supplementation of the minutes. The videos can be located under the Government tab at www.atchisoncountyks.org.
Attest: Kalee Vanderweide, Deputy County Election Officer
268 Crime Victims To Receive Support
TOPEKA – (October 11, 2019) – The Kansas Crime Victims Compensation Board yesterday awarded financial assistance to 268 victims of violent crime at its October meeting, Kansas Attorney General Derek Schmidt said.
Awards were made in 134 new cases. Additional expenses were paid in 134 previously submitted cases. The awards totaled $212,996.10.
The Division of Crime Victims Compensation in Schmidt's office administers the Crime Victims Compensation program, which was established in 1978 to help victims of violent crime pay for their unexpected expenses such as medical treatment, mental health counseling, lost wages, dependent support and funeral expenses.
The state's three-member Crime Victims Compensation Board determines claims that are eligible for payment and how much money will be awarded to each claimant. Awards are limited to a maximum total amount of $25,000 with limitations of $5,000 for funeral expense, $5,000 for outpatient mental health counseling, $10,000 for inpatient mental health treatment and $1,500 for grief counseling for family survivors of homicide victims.
A portion of assessed court costs and fines, inmate wages, parole fees and restitution paid by convicted offenders provides funding to the program.
For more information about the Crime Victims Compensation program call (785) 296-2359 or visit the attorney general's website at www.ag.ks.gov.
Trade Agreement Between U.S. and Japan is a Win for Kansas Farmers and Ranchers
MANHATTAN – Today, U.S. Senator Jerry Moran (R-Kan.) released the following statement applauding the president's signing of the US-Japan Trade Agreement:
"The trade agreement between the United States and Japan is a win for Kansas farmers and ranchers. Japan is the second largest export market for agricultural products from Kansas and this agreement will result in even greater market access for beef, wheat, sorghum and pork, and put American producers on a level playing field with our foreign competitors. It will also benefit Kansas dairy producers by expanding cheese exports, and will eliminate tariffs on certain types of ethanol. As farmers and ranchers continue to struggle with low commodity prices, we must continue to find new export opportunities for the food, fuel and fiber produced in Kansas. I commend President Trump, Ambassador Lighthizer and Ambassador Doud for their leadership in securing this much-needed victory for our producers."
The signing of the trade agreement comes after President Trump and Japanese President Shinzo Abe reached an agreement in principle in August, and then finalized negotiations on September 25. This signed, finalized agreement reduces tariffs on a wide range of agricultural and food products, as well as digital goods and software. This agreement covers roughly $55 billion in trade and is part of larger, ongoing negotiations between the two countries that spans a range of various industries and products.
MISCELLANEOUS PRESS RELEASES
FHSU's National Champion Meyer Inspiring Younger Athletes At His Alma Mater
HAYS, Kan. – He won a national championship the final race of his standout collegiate career. Now, Brett Meyer is inspiring other Fort Hays State University runners to set their bars high while still pursuing some lofty goals of his own.
After claiming the NCAA Division II national championship in the 1,500-meter run at last spring's track and field season finale, Meyer joined the FHSU cross country and track coaching staff as a graduate assistant this fall.
In between, he ran a sub-4-minute mile for the second straight summer while chasing a dream of qualifying for the 2020 Olympic Trials in the 1,500.
And he is close to meeting that goal. Meyer's mile times convert to 3 minutes, 39 seconds in the 1,500. The qualifying standard for the Trials is 3:37.
Meanwhile, heading into the Tigers' annual home cross country meet Saturday, both the men's and women's teams are undefeated this fall.
That is no coincidence, says Tessa Durnell, one of the leading runners for the Tiger women's team.
"Brett has done a really good job of helping every runner set expectations for themselves," said Durnell, a senior from Harwood, Mo. "It's pretty cool to have a national champion coaching us. Not every athlete gets to have that resource, that experience."
After watching Meyer compete as an All-American athlete for three years – he earned that honor six times – Durnell is just as impressed with his coaching style.
"I think he might be a better coach than athlete," Durnell said. "I know that's a pretty bold statement, because he's a national champion. But watching him as a coach for just a few months, he is really inspirational, wants everyone to get the most out of their ability that they can."
One Tiger runner who has been watching Meyer's progress from afar for several years is Trever Medina, a freshman from Weskan.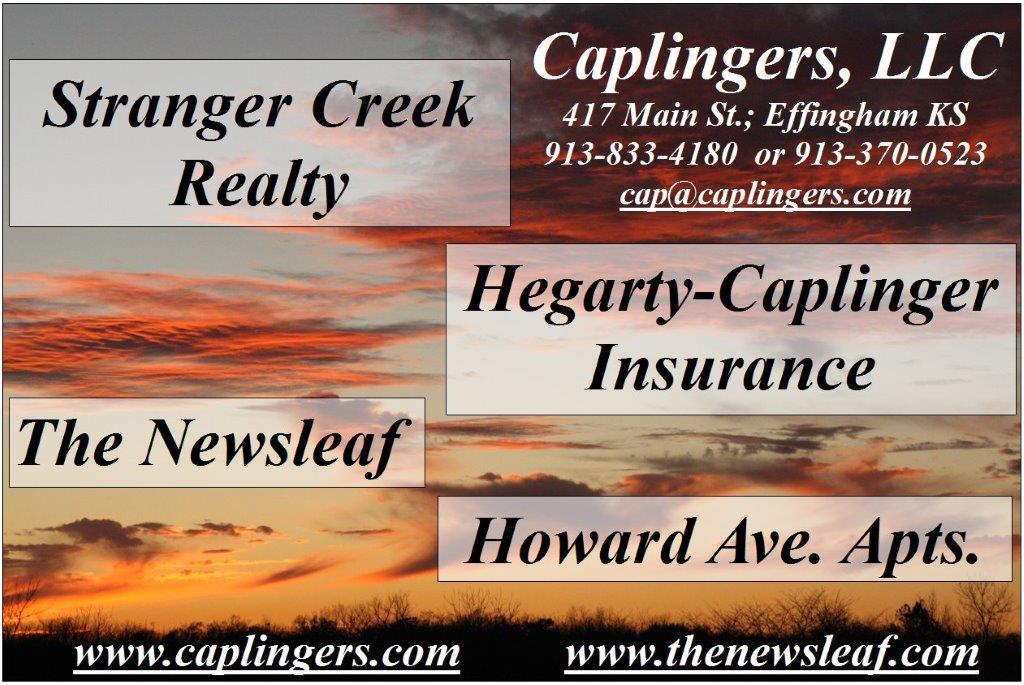 During his high school days at Sharon Springs High School, Medina set his sights on becoming another successful western Kansas runner. Meyer is from Scott City, about an hour from Sharon Springs.
That inspiration, along with a reputable radiology program, drew Medina to Fort Hays State, and ultimately alongside his idol.
"I've looked up to him a long time," Medina said. "I thought, 'I want that to be me someday.' He wins a national championship, and now, he's coaching us and he's practicing for himself at the same time. We learn a lot just by being around him, seeing his work ethic."
FHSU head coach Jason McCullough said he thinks it's good for his athletes to be surrounded by people who have been successful.
"It makes the athletes realize people (like Meyer) are normal people," McCullough said, "and that they can accomplish big things, too."
After graduating from FHSU with his bachelor's in health and human performance last spring, Meyer chose to work on his master's in sports administration and serve as a graduate assistant for the Tiger runners this year. That allows him to train while working on his degree.
One might think a standout middle distance runner who ran sub-4-minute miles twice this summer and is training for the 2020 Trials might choose a more predictable climate in which to train.
Not Meyer.
For starters, he is a loyal sort. Fort Hays State is one of the few colleges to offer him a scholarship out of high school, even after winning the 800 meters at the state track meet and anchoring two state championship relays.
Plus, if his goal of running professionally doesn't pan out, Meyer will be halfway through his master's program. He has aspirations of coaching at the college level someday.
Meyer became a collegiate runner himself when he decided to follow his high school sweetheart to Fort Hays State. Kelly Wycoff was a standout sprinter for the Tigers and went on to earn All-America status, too.
They married this summer, and Kelly also is working on her master's. She is a graduate assistant for the Tiger track and field team.
The Tiger teams and their head coach are supporting Meyer, who McCullough said he thought early on could be a sub-4-minute miler.
Meyer had mostly run the 400 and 800 in high school and wasn't so sure about the longer distance.
"I knew he could if he believed in it and trained for it, he could do it," McCullough said. "I tried to put it in his head early."
Now, Meyer watches as another freshman has similar interests.
Medina might be willing to increase his mileage, just as a certain national champion did three years ago.
"In Trevor, I see a lot of myself," Meyer said. "I peaked my senior year of high school, and so did he. As coaches, that's our job to talk to them and make them see that they can get out of their comfort zone."
And when Meyer talks, the Tigers listen.
"He tells us what we've doing wrong and how we can improve," Medina said. "He tells us how to run smarter, how to eat, a lot of things. Based on his experience, if anyone knows what should be done, he does."
The Tigers will get to see some strong competition Saturday. The 36-team team field includes Colorado School of Mines, whose men are ranked first in NCAA D-II, and its women's team is ranked third. The meet is set for 9 a.m. at Sand Plum Nature Trail just outside Victoria, known as one of the finest cross country courses in the Midwest.
"That type of competition is rare around here, and it always motivates us to work harder and allows us to grow and get better for our conference and regional meets," Meyer said. "It's also nice to see that those powerhouse Colorado schools are made up of normal people, just like us."
In photo at left: Fort Hays State University's Brett Meyer, center back, national champion in the 1,500 meters last spring, is a graduate assistant coach for the Tiger cross country team this fall.
Several Decades Later, Miller Family Still Enjoying Same Great Experience At Fort Hays State
HAYS, Kan. – Madi Miller enjoys visiting with her older brother, Jordan, about their lives as student-athletes at Fort Hays State University.
Their stories differ from those of their dad, Jeff, who played quarterback for the Tiger football team in the early 1980s.
Watching his children compete at the collegiate level now is different than what Jeff remembers from several decades ago.
Jordan completed his baseball career as a Tiger five years ago, and Madi began suiting up for the FHSU volleyball team this fall.
The Miller siblings don't get to hear too much about their dad's athletic career, although he still holds some FHSU passing records.
"Dad's pretty humble about everything," Madi said with a smile, "but I hear from other people how good he was."
After battling all types of weather to watch Jordan compete on the college level, Jeff welcomes following an indoor sport these days. He usually searches for a place to sit alone in the bleachers in Gross Memorial Coliseum for Tiger volleyball games.
He finds himself glancing around at the spacious arena that seems much the same as when he attended Fort Hays State from 1983-88. Completed in 1973, GMC still is known as one of the best basketball and volleyball arenas in the MIAA conference.
But the atmosphere and the competition are different than they were 30-plus years ago. Most of these student-athletes have been playing competitively since they were in elementary school.
Jeff says that sports for women have indeed come a long way in 35 years, from back in the day when FHSU coaches of non-revenue sports were responsible for driving the team vans in sometimes treacherous weather on long trips in the Rocky Mountain Athletic Conference.
One of those van drivers was Jody Wise, the winningest volleyball coach in FHSU history with 546 victories. Even while road trips could be challenging back then, Wise maintains that the female athletes were always "treated pretty fairly at Fort Hays State."
"Fort Hays State had such nice facilities, even back then," said Wise, who coached at FHSU from 1978-95. "With the four Cunningham Hall gyms down the hallway from the main arena, there was always enough room to practice."
Wise, now retired and living in California, graduated from high school in Nebraska in 1970 and went on to play three sports at the University of Nebraska-Kearney – without a single athletic scholarship dollar.
That was two years before Title IX, in the Education Amendments Act of 1972. Title IX was established to provide everyone equal access to any program or activity that receives federal financial assistance, including sports.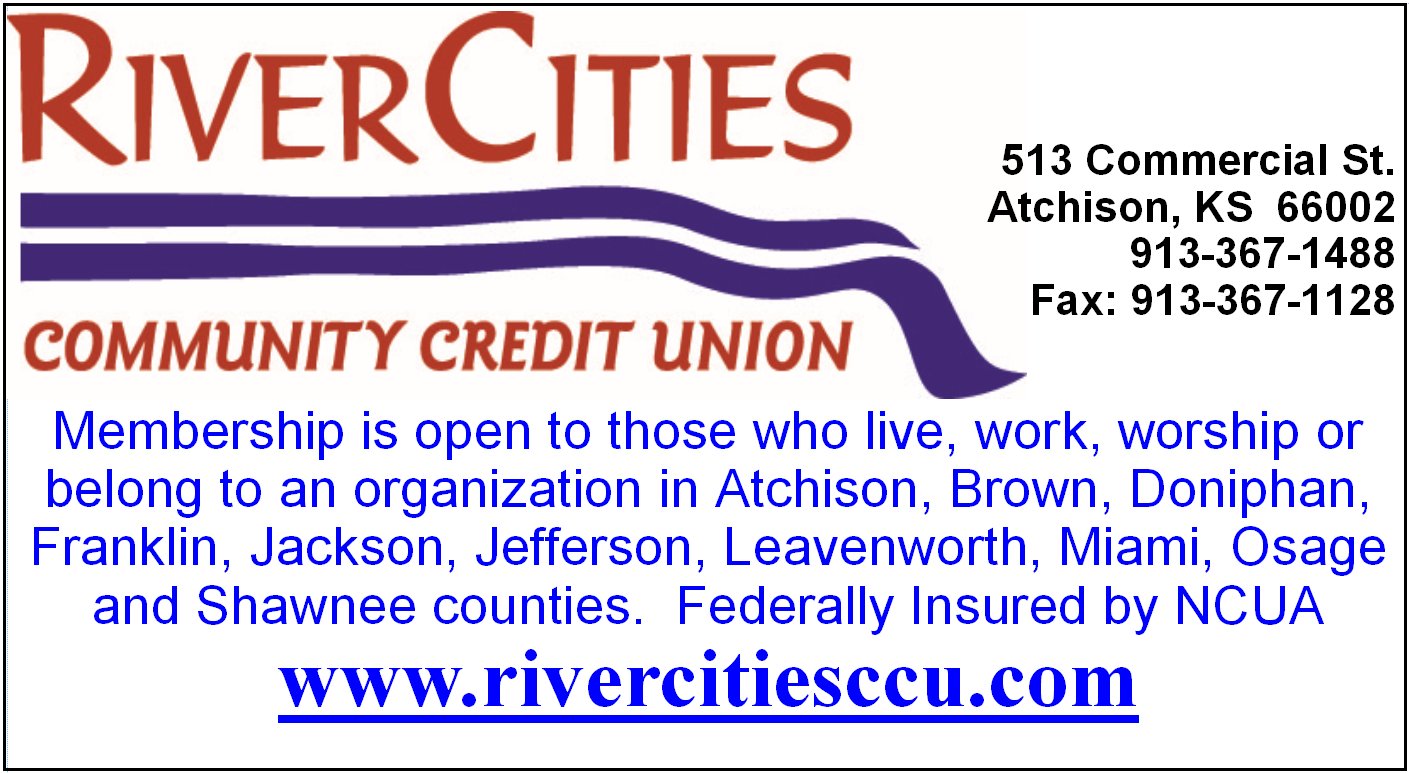 According to the Women's Sports Foundation, one in 27 girls played high school sports prior to Title IX. Today, that number is two in five.
The addition of more women's sports to the Olympics, better media coverage and the explosion of youth travel teams all have contributed to the rise of female participation in athletics.
Today, recruiting is different for all sports, both male and female. Thirty years ago, coaches put in a lot of windshield time, as well as relying on word of mouth, to recruit quality players.
Now, they can gather a lot of the players' data electronically and communicate with them that way, too.
However, some players are still recruited in more traditional ways.
Madi contacted the FHSU volleyball coach when she graduated from Neosho Community College in 2018. Even though the Tigers' roster was full, Madi still chose Fort Hays State to continue her education, partly because of the great reputation of the radiology program and partly because of family.
One of her grandmothers lives in Hays, the other in Victoria. Her mom, Nancy – also an FHSU grad – grew up in Hays in a family of 14 children. And a lot of Madi's aunts, uncles and cousins live in Hays or within driving distance.
"We grew up in the Kansas City area and didn't get to enjoy my family being around," Madi said. "I thought, why not come out here to experience that and get a great education at the same time."
To top it off, Madi honed her volleyball skills for a year, got acclimated to college at FHSU and made the team this season. A defensive specialist, she is in the regular rotation for the Tigers.
"I say that I'm a purebred Tiger, so I had to come to Fort Hays State," she said, "and now I get to continue my volleyball career, too. And having so many family members around, we always have so much support at the games."
While Madi's parents get to enjoy a couple more years of watching their daughter compete in a college sport, they are particularly pleased with the quality of education that Fort Hays State offers.
"What it really boils down to is the education," Jeff said. "Sure, it was nice to be able to play football past high school. But the academics were great here for me, too, and I had a lot of good, positive instructors at Fort Hays State. It provided me with the tools for a really good career."
"It was a really good fit all the way around," added Jeff, who grew up in nearby Victoria and, like his children, followed his dad to Fort Hays State. Marvin Miller was an assistant coach for the Tiger baseball team in the 1970s.
Jeff retired from Spring Hill High School this past summer after 31 years in the education field as a teacher, coach and administrator. Now, he has nothing holding him back from following the Tiger volleyball team.
The Millers still make their home in Spring Hill. They make the four-hour trip to Hays for most of the Tigers' home matches, and they are able to attend a lot of their road games, too.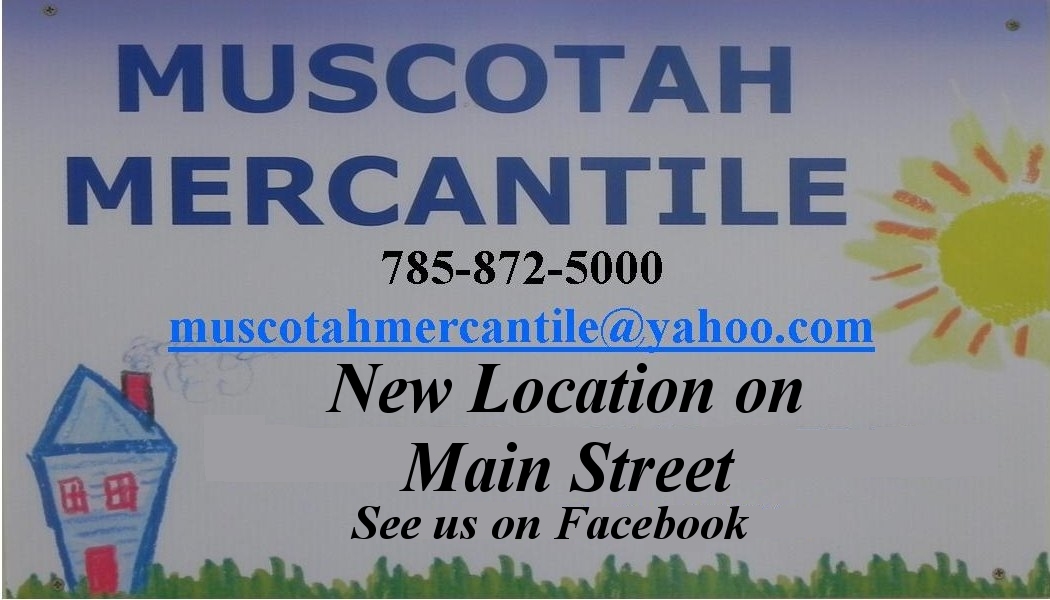 "It's really handy," Jeff said, "because a lot of the team's opponents are closer to us here than we are to Hays. So we get to see a lot of the Tigers' matches, both home and away."
"But," he added, "we always like coming back to Hays to watch. For me, there's nothing that compares to Gross Coliseum."
WILDLIFE AND PARKS REPORTS
KDWPT Receives National Award for Lesser Prairie-Chicken Project
EMPORIA – On October 2, 2019, the Kansas Department of Wildlife, Parks and Tourism (KDWPT) was presented the Wildlife Restoration Award (Wildlife Research category) from The Wildlife Society (TWS) at their annual conference in Reno, Nev. The Wildlife Restoration Award recognizes outstanding projects supported by federal Wildlife Restoration funds — also known as Pittman-Robertson funds — and associated non-federal matching funds. KDWPT Wildlife Division staff received the award for their research project, "Lesser Prairie-Chicken Habitat Use, Survival, and Recruitment." Kent Fricke, KDWPT small game coordinator, accepted the award on behalf of the department.
"The Lesser Prairie-Chicken Project has been one of the most productive research projects ever funded by our department," said Fricke, "and it exemplifies the success that can be attained when state wildlife agencies, researchers, and landowners work together. The findings of this research will continue to influence lesser prairie-chicken management for decades to come."
The project has generated new information and helped establish common methodologies that will help researchers better understand the factors affecting habitat use and life history traits of lesser prairie-chickens. Research efforts were led by Dr. Dave Haukos, Unit Leader of the Kansas Cooperative Fish and Wildlife Research Unit at Kansas State University.
According to Fricke, none of this would have been possible without the cooperation of landowners.
"Because the vast majority of lesser prairie-chickens occur on private property in Kansas, it was imperative that relationships were developed between researchers and landowners to make this project successful," said Fricke. "Landowner access was key."
TWS is an international organization committed to addressing national and international issues that affect the current and future status of wildlife in North America and throughout the world. TWS annually recognizes professional excellence, outstanding achievement, and highlights contributions to wildlife science and management through their awards program. For more on The Wildlife Society, visit wildlife.org.
For more on prairie chickens in Kansas, visit ksoutdoors.com/Hunting/Upland-Birds/Greater-Prairie-Chicken.
Rare Species Not Listed as Federally Endangered Due To KDWPT Efforts
PRATT – After a comprehensive review, the U.S. Fish and Wildlife Service (USFWS) announced last week that it would not list the Scott riffle beetle, Optioservus phaeus, under the federal Endangered Species Act (ESA). The Scott riffle beetle is a tiny brown and black aquatic insect that was first identified as a distinct species in 1978. Big Spring, a groundwater spring complex in Historic Lake Scott State Park near Scott City, is the only place in the world the insect is known to exist.
An Oct. 4, 2019 USFWS news release reported that due to ongoing conservation actions and protections by the Kansas Department of Wildlife, Parks, and Tourism (KDWPT), federal protections for the beetle under the ESA were not warranted.
Staff from KDWPT's Ecological Services Section and Parks Division have been working together to implement conservation actions for the Scott riffle beetle since 2016.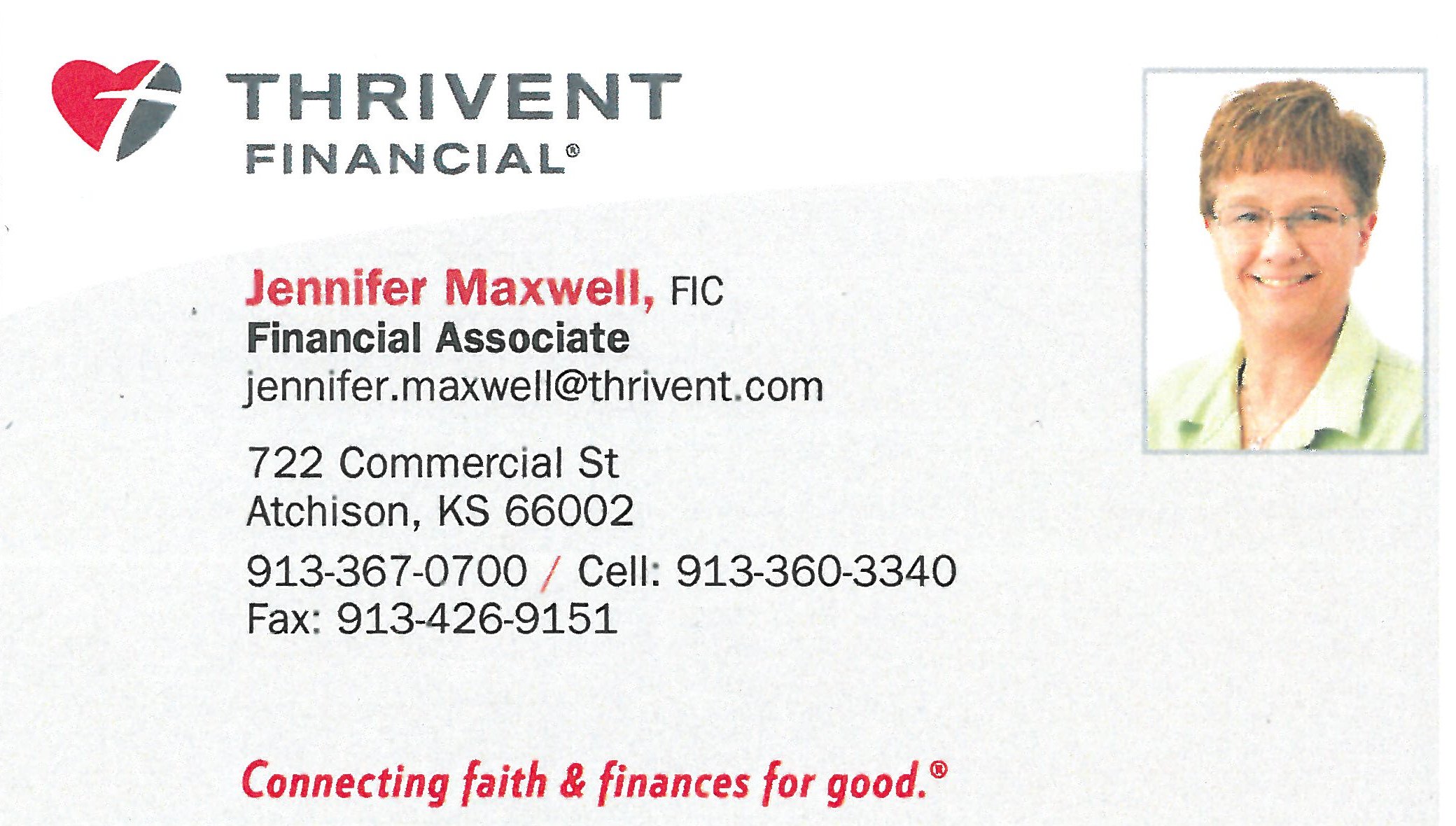 The USFWS also expressed confidence in KDWPT's ability to continue managing for the beetle in the wild, based on the best available science. The USFWS will continue providing conservation support and guidance, as needed.
Critical to this species is the unique spring habitat where it resides – an area KDWPT continually works to maintain and protect. Based on data collected in 1984 and 2017, management efforts are working, as the population has remained stable for more than 30 years. Additional conservation efforts for the species include population monitoring, deployment of a real-time water quality and quantity monitoring station, and predatory fish removal.
The Scott riffle beetle is currently listed as Endangered under the Kansas Non-game and Endangered Species Conservation Act and lives solely within Historic Lake Scott State Park, providing the species with a level of protection uncommon in other areas. The local geology of the spring and the High Plains aquifer also suggest the unique spring habitat is unlikely to go dry in the foreseeable future.
"Big Spring is an uncommon habitat in an otherwise dry western Kansas," said KDWPT aquatic ecologist Jordan Hofmeier. "The fact that the Scott riffle beetle has persisted here speaks to the resiliency of the species and the habitat, and the excellent management of the area by the park staff."
To learn more about the Scott riffle beetle, visit ksoutdoors.com/Services/Threatened-and-Endangered-Wildlife/All-Threatened-and-Endangered-Species/SCOTT-OPTIOSERVUS-RIFFLE-BEETLE.
KDWPT Law Enforcement Division Loses K-9 Officer in Tragic Incident
PRATT – A Kansas Department of Wildlife, Parks and Tourism (KDWPT) Law Enforcement K-9 known as "Tibbie" died August 6, 2019 when the idling vehicle she was kept in stalled, disabling the air conditioning system and causing the cab temperature to rise to dangerous levels. Tibbie, a Labrador retriever, was given emergency treatment by her game warden handler, Adam Pack, and a local veterinarian before being rushed to the Veterinary Health Center at Kansas State University where she ultimately passed. A thorough investigation was completed on October 11, 2019.
"K-9 handlers have a bond with their animal that is as strong as any human partner, and this team was no different," KDWPT Law Enforcement Division director Col. Jason Ott said. "These K-9s aren't just a law enforcement asset, they're also a friend and colleague. We feel for Adam and the loss he's experienced, and the impact this has on the K-9 program and law enforcement division."
The pair were on patrol when Tibbie was secured in the idling vehicle while the game warden conducted business that did not require K-9 assistance. As is standard practice, the specially-equipped patrol vehicle was left locked with the engine running.
Because each KDWPT law enforcement vehicle that carries a K-9 is outfitted with a state-of-the-art heat-alarm system – specifically designed to lower the windows and engage fans if the engine stalls and the cabin temperature reaches a certain threshold – the vehicle was immediately taken out of service and an investigation was conducted into the cause of the incident.
While a report from the vehicle manufacturer was inconclusive in determining the cause of the vehicle stall, the heat-alarm system manufacturer determined that the heat alarm was not engaged during the time of the incident. An internal investigation confirmed these findings and determined the game warden had not checked that the heat-alarm system was in working order the day of the incident.
The KDWPT Law Enforcement Division is conducting a check of all vehicles that carry a K-9 officer, and modifying K-9 program procedures and officer training to help prevent such an incident from occurring in the future.
HISTORY IS FUN ~ Robert & Helen Caplinger
Old news from the 1938 Issues of Effingham New Leaf
HISTORY FROM WEDDING ANNOUNCEMENT. "Monday morning, at 8:30 at St. Ann's Catholic church, Father Cosmos, pastor, read the simple, yet impressive ceremony that united in marriage Miss Clare Novinski and James B. Cunningham, two of the nicest young people of this community.
"The bride, an attractive young lady, the youngest daughter of Mr. and Mrs. Geo Novinski, never looked lovelier than in her wedding dress of white satin, made princess style.
"The groom and his attendant, Walter Sprang, had selected suits of oxford gray for the occasion.
"The bride, a young lady of womanly graces, graduated at A.C.C.H.S. with the class of 33. For the past four years she has been a most efficient employee at the courthouse in Atchison.
"The groom, the only son of T. P. Cunningham, is a young man of stability and integrity, qualities of worth in any life.
"Monday evening, Mr. and Mrs. Cunningham entertained with a wedding dance, after which they left for a motor trip to Wisconsin to visit her relatives. Upon return, the newlyweds will go to housekeeping upon the farm five miles south of Effingham, known as the Ed Bradley farm."
HISTORY FROM OBITUARY OF BON HARGROVE. Bon Hargrove died Monday morning at his home.
"Mr. Hargrove was the son of Mr. and Mrs. Lynn Hargrove, was born April 9, 1871, on the old home farm one half mile north of Effingham. His father, many years ago was Sheriff of Atchison County.
"December 11, 1893, Bon Hargrove and Miss Florence Grable were united in marriage.
"Mr. and Mrs. Hargrove began their married life in the home across the road from where the Ed Wohletz family lives. The house was built purposely for them. From there they moved south of Effingham, where they lived until they turned the farms over to their sons, purchased a home in Effingham and moved here nineteen years ago, but Mr. Hargrove continued to help his sons and give them advice.
"Besides Mrs. Hargrove, a son Otho survives. An older son, Roy Hargrove passed away January 22, 1935.
"A brother, Rube Hargrove lives in Effingham,; another, Willis Hargrove lives in Australia. Two brothers, Robert and George of California and Mrs. Elizabeth Buck, of Alabama, died a few years ago."
ATCHISON HELD "PAGEANT OF TRANSPORTATION". "Free Bridge Celebration. The Pageant of Transportation, including over fifty beautifully decorated floats, bands, drum and bugle corps, etc., made a gorgeous spectacle that will never be forgotten. It is estimated the procession covered four miles.
"The Locomotive Finishing Material Company's float followed by their 600 employees made a big hit in the Atchison parade. It was a nice gesture on the part of the bosses to let the men off, and to know that so many men had employment by one firm, was applauded by onlookers."
A.C.C.H.S. WINS FIRST GAME UNDER NEW COACH. "The Tigers defeated Hiawatha 13-0 under the new coach, being the first game of the season and the first game under the new coach, James Miller.
FUTURE FARMERS OF A.C.C.H.S. OF 1938. "The following officers have been elected by the Future Farmers of A.C.C.H.S.: Charles Repstine, president; Norman McAsey, vice-president; Kenneth Whittier, reporter; Sam Bailey, watchdog; Max Donaldson, secretary; and Harry Flattre, treasurer, were elected at a previous meeting."
HISTORY FROM OBITUARY OF JOSEPH FELTON. "Joseph Felton, 93, a retired Atchison county farmer and one of northeast Kansas few surviving Civil War veterans, died Saturday at the home of his son, George Felton.
"Joseph Felton was born in Coshocton county, Ohio, Sept. 16, 1845, and when six years old his parents moved to Indiana.
"In 1863, Mr. Felton went to Indianapolis, Ind. and joined the 7th Indiana Cavalry for service in the Civil War. At the time of his enlistment he was attending school at Battle Ground, Ind.
"Most of his war service was in the form of scout duty in Kentucky, Mississippi and Tennessee, with headquarters of Memphis. His regiment pursued Price on his raid through Missouri in 1864 and lived for three weeks on fat meat and lard as the Confederates had cleaned up everything in the way of forage ahead of them.
"In relaying messages to General Pleasanton, he rode from Kansas City to Fort Scott, Kansas, in 10 hours where he found the town had been fired by General Price and all but one or two buildings were burning.
"At the close of the Civil War, Mr. Felton was sent to the Mexican border where he served under General Custer for one year. From the border he returned to Indiana and was mustered out of service April 14, 1866, with an excellent military record.
"In 1868 he married Miss Mary Fry, of Iroquois, Ill., and one daughter was born to the union. She is now Mrs. Myrtle Bush, of Atchison.
"Mrs. Felton died in 1872 and two years later Mr. Felton was united in marriage to Miss Martha Phillips of Iroquois. She died in 1910.
"Mr. Felton was the father of 10 children, only two of whom are living. Mrs. Bush and the son, George Felton, with whom he made his home.
"Mr. Felton came to Kansas in 1893 and lived at Shannon until 1898 when he purchased a farm northwest of Effingham."
HISTORY FROM OBITUARY OF JOHN J. COWLEY. "John J. Cowley died at his farm home northwest of Nortonville, Tuesday, after an extended illness.
"Mr. Cowley was born at Sulby, Isle of Man, England, Oct. 14, 1873. He came to America in February, 1892. He returned to England 5 years later, where he was married to Esther Teare, February 23, 1897. Then they came back to Galva Ill., where they lived 11 years.
"He bought a farm in Atchison County in Feb. 1903 and brought his family there to live. He passed away on the same farm.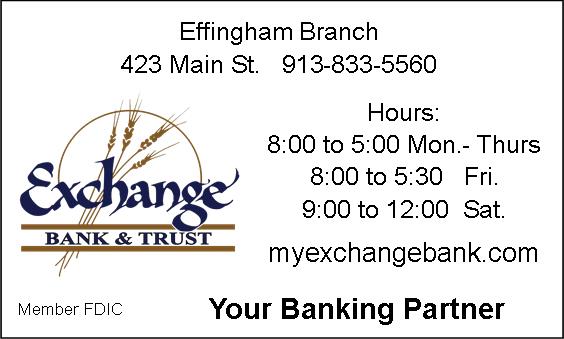 "He was a resident of Atchison County for 35 years and 19 of those years he was Benton township road overseer. Mr. Cowley was a very conscientious hard worker and kept both his farm and the roads up in tip top condition.
"Surviving are his widow and the following children, all of the Nortonville community, John, Mrs. Emma Ziegler, James and William, and eleven grandchildren, also one sister, Mrs. George Goldsmith, two brothers, Thomas and Robert of Sulby, Isle of Man, England.
MORE ON HOWARD CLEVELAND. "Up in Canada they are going wild over the football playing of Howard Cleveland, of Muscotah, a graduate of A.C.C.H.S. He is a real hero. Cleveland is called 'Highpockets', a name which he picked up at K.S.U., Manhattan. This rugby league is strictly amateur. The players work for General Motors the year around receiving $125 a month. However, they get a bonus of $600 at the end of the rugby season."
OFFICERS ELECTED FOR FRESHMAN CLASS. "Ann Turner was elected president and Raymond Foster was elected vice president of the Freshman Class at A.C.C.H.S., Thursday at class meeting. Malcolm Pfautz was elected secretary and treasurer."
"GUESS WHO"
LAST WEEK
Last week's Photo was a picture of L-R Grace, Dick and Mary Coupe
Problems with this web site contact cap@thenewsleaf.com Last updated 10-15-2019
<![if !vml]>
<![endif]>