You are our Visitor
The April 25, 2017 Edition
of
The Newsleaf
Vol. 14 Issue 17
BETWEEN THE ISSUES
QUOTES
Eagles commonly fly alone. They are crows, daws, and starlings that flock together. ~ John Webster
FRONT PAGE
HCCTC Students Earn Medals
Highland Community College Technical Center sent nine students to compete in two different competitions, Electrical Construction Wiring (ECW) and Industrial Motor Controls (IMC) in Hutchinson, KS on April 17-19. They returned home with six medals: two golds, two silvers and two bronze. They are shown in the photos below along with a description of their awards earned. First photo, L-R, Justin Langley, Pleasant Ridge HS. Gold in (IMC) High School Division; Duane Coder, HCCTC Electrical Technology Instructor; Justin Deeken, Riverside HS. Gold in (ECW) High School Division.
Second photo, L-R, Justin Langley, Pleasant Ridge HS. Gold in (IMC) High School Division; Alex Valliant, Atchison, KS. Bronze in (ECW) College Division; Augie Scholz, ACCHS, Silver in (IMC) High School Division; Gerald Clary, Troy, KS. Silver in (IMC) College Division; Jett Benitz, Riverside HS. Bronze in (ECW) High School Division; Duane Coder, HCCTC Electrical Technology Instructor; Justin Deeken, Riverside HS. Gold in (ECW) High School Division.
The young men that received the gold medals will go on to compete in the SkillsUSA National Competition in Louisville, KY in June.
ALL AROUND US
BENEFIT FOR TODD ECKERT PLANNED
The Effingham Community is coming together to help one of their own, Todd Eckert, who has come down with an auto-immune disease that is called microscopic polyangitis. It has affected his kidneys mostly. He has lost one and the other one is not functioning properly, and he is driving to KU Med Center three times a week for dialysis. They are hoping that he goes into remission from the disease, but the second kidney needs to start functioning again.
In the meantime the community is holding a benefit for Todd to help with medical expenses that keep growing. Last week Todd had surgery to fix his stent and then his wife Janet had surgery the same week to remove an ovary and twisted fallopian tube. The funds raised will help with expenses that their insurance does not cover such as lost salary, traveling expenses and a myriad of other expenses.
The benefit is Sunday, May 7 from 11:00 a.m. to 2:00 p.m. at the St Ann's Parish Center, Effingham, KS. They will be serving a Beef Burger Meal, which includes a beef burger, scalloped potatoes, green beans and cookies. There will be a free will donation. There will also be a bake sale.
The St. Ann's Catholic Church, the Effingham Union Church and the Atchison County Rural Fire Department # 2 are spearheading the benefit. If you have questions, want to help or give a donation please contact Liz Todd, by calling 913-370-2723 or emailing liztodd55@yahoo.com, or Lisa Coder by calling 913-370-0091, text or call. The funds raised will be run through the Community Thanksgiving Fund. If someone wants to send a donation, they can mail it to the Effingham branch of the Exchange Bank or to the Hegarty-Caplinger Office. Please make the check payable to either Todd Eckert or the Community Thanksgiving Fund. The bank's mailing address is PO Box 249, Effingham, KS 66023 and Hegarty-Caplinger's is PO Box 209, Effingham KS 66023.
Please come out and support Todd and his family at this very stressful and difficult time. The Eckerts have two children, Russell and Rick. Todd, an ACCHS alumnus, has been a City Council member for years and is employed by Northeast Kansas Harvest Center. His parents are Russell and Carol Eckert.
DISTRICT MANAGER POSITION OPEN
The Atchison County Conservation District is seeking a permanent, full-time District Manager to work Monday – Friday. This position performs various administrative and clerical duties and will require some fieldwork. This position requires self-motivation to provide the day to day coordination of district activities within the policies and guidelines set by the Board of Supervisors. Strong verbal/written communication and organizational skills are a must. Superior team work and people skills are important with proficient computer and accounting abilities. Agricultural background helpful. MINIMUM QUALIFICATIONS: High school diploma or GED, valid Kansas state driver's license, and pass a security background investigation, as required by the U.S. Dept. of Agriculture. EOE
Applications and position descriptions are available at the district office. Applications and resumes must be mailed to Keith Taliaferro, 6297 Decatur Rd, Effingham, KS 66023, by May 3, 2017.
Atchison County Conservation District, 605 6th St. Effingham, KS 66023
Contact: Keith Taliaferro at 913-370-0753.
EFFIE LADIES
Five Ravishing Ritzy Effie Ladies dined at Snow Balls in Atchison Thursday, April 20. After enjoying a delicious meal they shopped Vintage Gypsy and Walls of Books. The highlight of the day was touring Harvey and Nancy Fasse's house in Effingham. They have not moved from the farm to their house in Effingham yet as they are waiting on getting the trim done. They have done extensive renovations and it is very nice. Nancy Fasse and Carolyn Taliaferro planned the event.
FARMERETTES APRIL MEETING
The FCE Farmerettes meet April 14th at the Effingham Council Room with Judy Smith, Esther Willis, and Jeanine Flory as hostesses. Nineteen members and two guests answered roll call of "Do You Have an Emergency Kit?" They reported 213 hours of volunteer community service and/or education over the past two months.
Evelyn Lorenz reported on the County FCE Council meeting and future plans in progress for the Atchison County Fair to be held August 8-13, 2017. The theme is "A Big County Heart, A Bigger County Fair." The county FCE units will be presenting demonstrations and lessons during the fair week.
Members are looking forward to NE Kansas District Day in Troy on April 25 and the Swing into Summer meeting with the Terry FCE Unit on June 14th this year. Several members are making plans to attend the Barn Quilt Class on April 29th in Lancaster. You may contact Virginia Foley at 913-874-2022 for information on the class. Farmerettes will be supplying cookies for those attending Citizens Day and Government Day in Atchison on April 24th and 25th this year.
Mary Lou Bowen presented the KAFCE Education Program on Safety First- Be Prepared. Farmerettes will meet again on May 12th in Effingham and the program will be on Laughter by Elaine Oakleaf.
DAR NEWS
The Atchison Chapter of the Daughters of the American Revolution met on April 8, 2017 at Memorial Hall for their regular meeting.
Dorothy Schletzbaum shared the history of "Old Glory," the 12' by 24' American flag given to sea captain, William Driver. He protected it during the Civil War when Confederate officials wanted to destroy it. His family presented the flag to the Smithsonian Institution in 1922.
Jan Falk encouraged us to make butterfly gardens, especially one for the Monarch Butterfly so they might be repopulated. Their migration route includes Kansas.
The KSDAR State conference will be April 20-22 in Topeka. Four members will be attending. Items will be collected for returning single service members. These include tooth paste, shampoo, conditioner, pocket tissues, and hand sanitizers.
A package was sent to SPC Russell Ostertag to support him during his deployment.
We learned about the victims of Human Trafficking, modern day slavery. If you suspect that a person may be a victim of human trafficking, call the Tip-line at 1-866-347-2423 or report on line at www.ice.gov.tips.
The Mount Vernon Cemetery clean up will be May 19 at 3:00 p.m. and May 20 at 9:30 a.m. Volunteers are invited to join us either time to help spruce up this historic cemetery. During these same times members will honor Medal of Honor recipient Morgan Lane with a brief service and placement of flags. Also to be honored will be Medal of Honor recipient Forrest Peden, Mt. Olive Cemetery, Troy, KS.
Gayle Grape of Overland Park presented the program on the history of Kansas and the connections to the area with Lewis and Clark.
The next regular meeting will be August 12, 2017. In you would like any information about DAR please call 785-988-1150.
SCHOLARSHIPS ANNOUNCED
The Atchison County Farm Bureau Association is proud to announce the $500 scholarship winners for 2017. These students will speak at our annual meeting on July 22 and receive their scholarships.
McKenzi Bell, daughter of Tim and Stacey Bell, Atchison, is a senior at Atchison High School. She plans to attend the University of Kansas and major in psychology.
Julia Fassero, Effingham, daughter of Matthew and Megan Fassero, plans to attend Benedictine College to study music with an emphasis on organ. Julia has been homeschooled.
Trisha Fassnacht, daughter of Patrick and Amy Fassnacht, Whiting, plans to attend Manhattan Christian College and enter into the Dual Degree program with Kansas State University majoring in youth ministry and business. Trisha is a senior at Atchison County Community High School.
Ashley Pieper, daughter of Rick and Tracy Pieper, Effingham, plans to attend Kansas State University and majoring in Kinesiology. She is a senior at Atchison County Community High School.
Rylee Rodvelt, son of Greg and Gretchen Rodvelt, Horton, is a senior at Horton High School. He will be attending Kansas State University, majoring in agricultural financing.
Jared Wagner, Atchison, is the son of Jeff and Bev Wagner. He plans to pursue a degree in Construction Management at Kansas State University. He is a senior at Atchison County Community High School.
The Atchison County Farm Bureau Association accepts scholarship applications yearly on April 1 from seniors whose parents are members of the Atchison County Farm Bureau Association.
USD 377 SCHOOL NEWS
Sup. Wiseman Announces Resignation
USD 377 Superintendent Steve Wiseman announced to staff last Thursday in a letter (copy follows) of his intention to resign and pursue another career.
Dear USD #377 Staff Member,
I'm sure you have all heard by now that I will not be coming back next year, as I have accepted an offer to teach mathematics at Benton High in the St. Joseph, MO school district. I am very excited about the opportunity to go back to the classroom and focus on what matters most - teaching and learning.
While I have enjoyed my time as the USD #377 superintendent, it is time for a change, and not just for me, but for the district as well. The board is aware of my decision and will be moving quickly to find a replacement.
It has been an honor and privilege for me to work with so many outstanding, dedicated educators over the years - teachers, administrators, and support staff who understand and value making decisions based on what's best for all students. For that, I will always be grateful. And even though the community has not always been as supportive of our endeavors as we would have liked, Atchison County Community School District truly is a great place for students to learn, grow, and be successful. We have a lot to be proud of and so much more to be thankful for!
I will be speaking with Board President Martin today about establishing a timeline for accepting my resignation and moving ahead with recruitment and selection of a new USD #377 Superintendent of Schools. Tiger Pride!
Respectfully, Stephen E. Wiseman
Action on his resignation will be taken by the school board at their Monday night meeting. This action will be taken after this paper is printed.
ACCHS STUDENTS PLACE AT SKILLSUSA COMPETITION
Three ACCHS students placed at the SkillsUSA competition this week in Hutchinson, KS. Hunter Ostertag placed 2nd in Automotive Refinishing Technology, Augie Scholz placed 2nd in Industrial Motor Control, and Lane Bowen placed 3rd in Diesel Equipment Technology.
SCHOOL RECEIVES GRANTS
Congratulations to Atchison County Schools for receiving the following grants.
$3000 from Annie's Grants for Gardens. The grant funding is to be used specifically for items such as: garden beds, garden tool shed, and garden supplies.
The US Fish and Wildlife Service with Monarch Watch will be sending 32 milkweed plugs as well as guidance on creating a habitat conducive to Monarch butterflies. The Natural Resources Defense Council has provided funds for this project.
Other grants received to date are: $1000 DuPont Pioneer Giving Grant; $2000 Frontier Farm Credit Grant; $500 Farm Bureau Grant; $12,000 PTO Grant
MUSCOTAH NEWS ~ Susan Higley
The deadline to be included on the list for the Outreach City Wide Garage Sale list for Saturday, May 6th is drawing near. Please call one of the numbers listed below by April 27th. So far there are five or six on the list with a variety of items. You can call Susan at 785-872-3245 or Deanna at 785-872-3559 to get on the list. The lot at Dollie's Feed Store is available free of charge to set up. You can call Dollie at 785-872-0081 for more information. Outreach will take care of the advertising in local newspapers and radio stations so all you have to worry about is getting your items ready and marked.
The first of May is just around the corner and it will be time for all the monthly meetings. On Monday, May 1st the Half Century Club will hold their monthly lunch and meeting at noon at the Community Building. If you are 50 or over, please come enjoy the fellowship and good food. If you don't have a potluck to bring, don't worry there is always plenty.
Also on Monday at 6:30 the Muscotah Cancer Support Group meets at the Community Building. Cancer patients, survivors, caregivers and anyone else is invited to attend.
Thursday, May 4th will be the next planning meeting for the Muscotah Festival. The meeting will be at 6:30 at the Community Building. Anyone interested in helping with the activities, please plan on attending. This year will include more activities for the children and adults. For more information on the car show please call Bill Speer at 785-872-3171 and to find out more about the quilt show give Margaret Jacobs a call at 785-872-3142.
May birthdays include: 1st-Reba Kreider, 2nd-Lucille Brown, 4th-Cooper Wischropp, Mindy Rush, Tom McLaughlin, 5th-Jaemon Smith, 10th-Caitlin Gullickson, 11th-Cara Jo Kirkindall, Bonnie Anderson, 12th-Matty Stevens, 13th Dustin Rodvelt, 16th-Sydney Enzbrenner, 17th-Hope Handke, 19th-Brinley Bodenhausen, 20th-Wanda Gullickson, 21-Kennedi Stevens, 24th-Barbara Scoggins, 27th-C.J. Stirton, Doug Schmitt, Floyd Jacobs, 30th-Janiece Huntley, 31st-Donald Werner. Those celebrating anniversaries are: 4th-Marion and Melanie Schmitt, 23rd-Kyle and Ali Merz, 27th-Nick and Kathy Enzbrenner, Terry and Janiece Huntley, 28th-Mark and Laura Vittetoe, 31st-Trevor and Lisa Smith, Brian and Shelley Smith, Austin and Katie Handke. Happy Birthday and Happy Anniversary to all those on the May calendar.
Muscotah United Church will hold their annual Vacation Bible School June 26-30. Help is still needed. Please call Dollie Wilson at 785-872-0081 for more details.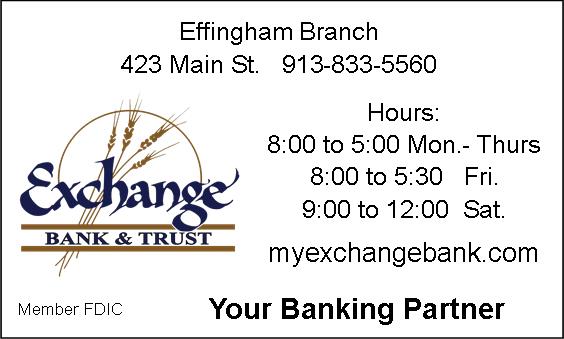 ATCHISON NEWS
CITY RECEIVES $250,000 GRANT FOR RIVERFRONT TRAIL EXTENSION
Atchison - $250,000 in grant funds will soon find its way to the Atchison Riverfront. A letter received from the Kansas Department of Wildlife, Parks and Tourism congratulates the City of Atchison on the grant award following an application submitted through the federal Recreational Trails Program last October.
The Recreational Trails Program provides up to eighty percent matching funds, on a reimbursement basis, for eligible recreational trail and trail-related projects. The existing off-road trail on the Atchison Riverfront is just under 0.4 miles in length . The Riverfront Trail Extension Project will more than double that distance to the north, which is already a popular destination for local walkers, runners, and cyclists.
The $250,000 grant through the federal Recreational Trails Program will be further supplemented with funding from the Atchison Riverfront Foundation and the City of Atchison. The City's 2017 Capital Improvement Program includes a $60,000 contribution to the project.
"The Atchison Riverfront is already one of the crown jewels of public space in the community," said Bob Adrian, Chair of the Atchison Riverfront Foundation. "We've been working for a long time to find a way to fund this project and we're thrilled to be a part of it."
When fully constructed, the Riverfront Trail Extension will be an eight-foot-wide, concrete, multi-use trail spanning just under 0.5 miles along the west side of River Road from the southern boat ramp to just north of the City's Raw Water Intake Pump Station.
"There are a lot of local people and local organizations who deserve credit for this award," said Justin Pregont, Director
of Public Works & Utilities." The grant application for this project included letters of support from dozens of local civic groups, businesses, and institutions, not to mention the overwhelming public support that came through social media.
That kind of public support is hard to say no to."
The City expects the project to be built sometime in 2018. A full reconstruction of River Road from the north boat ramp to the City Limits, is expected to begin in the next few weeks. The River Road Reconstruction Project will be completed well before any work on the trail gets underway.
OBITUARIES:
Last week, Ed and Donna Conner of Effingham learned of the death of their son, Patrick E. Conner. At the time of his death, he was residing in Topeka, KS. Patrick was a graduate of ACCHS in 1988. He will be cremated and the plans for a service and internment are pending. The news was very sudden and unexpected. The community is expressing their condolences to his family in this sorrowful time.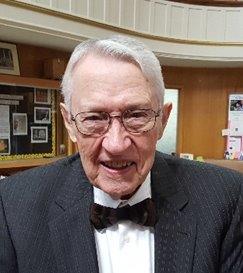 NEW BEGINNINGS ~ Jack Albright
THE LIVING LAST SUPPER
Lord, is it I?
The story of the last supper with Jesus and his twelve disciples is found in Mark 14:12-19.
This year, on Maundy Thursday night, almost 100 people met silently in a room with subdued light and ate a Passover meal at the First Christian Church in Atchison, Kansas.
Seated at a long table were thirteen men dressed in typical Biblical costumes. Jesus wore a white robe and sat centered at the table. On each side of him were his twelve apostles that he had selected: "Simon, to whom He gave the name Peter; James the son of Zebedee and John the brother of James, to whom He gave the name Boanerges, that is, "Sons of Thunder"; Andrew, Philip, Bartholomew, Matthew, Thomas, James the son of Alphaeus, Thaddaeus, Simon the Canaanite (zealot); and Judas Iscariot, who also betrayed Him." (Mark 3: 16-19 (NKJV)
During that meal Jesus shocked them with these words: "Assuredly, I say to you, one of you will betray me. And they were exceedingly sorrowful, and each of them began to say to Him, "Lord, is it I?" Matt.26: 21-22 (NKJV)
As Jesus shared the typical Passover communion meal with the disciples, we sat silently at our tables also eating our Passover meal with our table companions.
After silent intervals each disciple stood and introduced himself as the disciple he portrayed. Each disciple knew that he had human weaknesses that made him capable of being afraid and perhaps fearful of admitting to being a disciple…but Jesus said that one of them would "betray" him. Sell him out to the enemy. Therefore they honestly asked, "Lord, is it I?" "Am I capable of betraying you?"
An example of their self-doubts came from the words of Simon, the Canaanite zealot. His words went like this: "The other disciples know that I have a history as a troublemaker. I am the only one of them who was a zealot, a militant who joined a group to take up arms and fight the Romans and free our country from their domination. Some of the disciples want Jesus to be a political or military Messiah, but Jesus doesn't want that. Does Jesus think I would betray him? Lord, is it I?"
So, as each of us review our personal history and recall our flaws and weaknesses, should we also ask the same question of ourself? Lord, is it I?
In a previous article, A Failure Restored, I dealt with how Jesus firmly but lovingly restored Simon Peter to full discipleship and leadership in establishing the early church.
Jesus challenged Peter to build his relationship with Christ solidly on agape love. Simon failed when he depended on himself and his desire that Jesus build an earthly political and militant kingdom. Jesus challenged him to accept the reality that Jesus was God and that his kingdom was not physical, political or militant. God's Kingdom is totally ruled by love and the acceptance of Jesus as Messiah and savior.
So, dear readers, we have gone through another Lenten season and have celebrated Easter. We have had many Lenten services; we have had sunrise services and have sung "Christ The Lord Has Risen Today," and stood to sing the "Hallelujah Chorus."
For the disciples and early Christians it meant a revolutionary new beginning. Their lives were transformed. The timid became bold and the Holy Spirit empowered them to become effective witnesses.
I must ask myself: what difference has it made in me that Jesus is powerfully real and alive on planet earth? Has Christ brought me to a deeper commitment? Will others see a difference in me? Does Christ live within me?
FROM PASTOR AL ~ Al Shirmacher
Judge
"The LORD is a jealous and avenging God; the LORD takes vengeance and is filled with wrath. The LORD takes vengeance on his foes and vents his wrath against his enemies."
Nahum 1:2
"Therefore, since we are receiving a kingdom that cannot be shaken, let us be thankful, and so worship God acceptably with reverence and awe, for our "God is a consuming fire.""
Hebrews 12:28-29
"Then I saw a great white throne and him who was seated on it. The earth and the heavens fled from his presence, and there was no place for them. And I saw the dead, great and small, standing before the throne, and books were opened. Another book was opened, which is the book of life. The dead were judged according to what they had done as recorded in the books. The sea gave up the dead that were in it, and death and Hades gave up the dead that were in them, and each person was judged according to what they had done. Then death and Hades were thrown into the lake of fire. The lake of fire is the second death. Anyone whose name was not found written in the book of life was thrown into the lake of fire."
Revelation 20:11-15
Can we talk about a myth for a moment?
It goes like this: the God of the Old Testament is a vengeful judge, while the God of the New Testament is a loving Father.
Piffle.
Excrement, even.
God is God. He is loving; He is just.
In both testaments (as you can read above), and today.
And, if we deeply think about it, such is good.
Do we really want to live in a universe that overlooks evil, that will never judge abuse and oppression and hatred and murder and terrorism?
I didn't think so.
We would like to live in a universe that overlooks our baser motivations and sins, but suspect it and He won't.
There is a wild card. His name is Jesus. He enters the game, and the flow changes. Forgiveness, grace, mercy, reconciliation, new starts for old sinners become part of the action.
And that is incredibly good....
Particularly in light of the fact that we probably won't fare too well in a judgment situation.
He is Savior first. Throw yourself on the mercy of the court, discover His love for those who judge themselves first.
Al Schirmacher
Why Church
Why are we here?
· Duty. This is not such a bad motivation. Sometimes we are reduced to doing what is right through a sense of duty and responsibility. While we cannot live here long term, it's a good place to start.
· Learning. A day in which we learn is never a wasted day. Perhaps there will be a take home that will affect our week, or our lives.
· Kids (or Grandkids). We deeply desire our children and grandchildren to grow up with faith, and here is a starting point.
· Connection. God created us with a need for community and – potentially – the deepest community can happen together with others of like faith. No guarantees, but worth the risk.
· Deeper Connection. There is always the chance – dependent upon God's will – that we will connect with Him. And that makes all the difference.
The ground was hard, my hands were soft. Yet I persisted.
An old man stopped by: "It's coming along nicely."
I nodded companionly, continued to dig.
The young girl watched: "Why are you digging?"
I thought for a moment, realized I could not make her understand. So I smiled briefly, handing her a candy.
Perhaps I did not understand myself. So I dug harder.
The attractive woman stopped, catching my eye. Her smile was inviting, but I was not done. I continued with my task; looking up again, she was gone.
Darkness fell, so I lit the lamps. Wanted to be done by morning.
The blisters burst, the back ached, the mind cried. I continued to dig.
Finally done in dawn's light, I crawled into the grave, laying down. It felt good to be done.
Hours passed.
A bearded face looked down: "It's too soon. You do not belong there. Let me help you out."
There was no denying his quiet authority. He drew me out. I noticed his wounded hands.
"Come with me."
I came.
Al Schirmacher
far more honor in
serving well than expecting
excellent service
"It was just before the Passover Festival. Jesus knew that the hour had come for him to leave this world and go to the Father. Having loved his own who were in the world, he loved them to the end. The evening meal was in progress, and the devil had already prompted Judas, the son of Simon Iscariot, to betray Jesus. Jesus knew that the Father had put all things under his power, and that he had come from God and was returning to God; so he got up from the meal, took off his outer clothing, and wrapped a towel around his waist. After that, he poured water into a basin and began to wash his disciples' feet, drying them with the towel that was wrapped around him."
John 13:1-5 NIV
"In your relationships with one another, have the same mindset as Christ Jesus: Who, being in very nature God, did not consider equality with God something to be used to his own advantage; rather, he made himself nothing by taking the very nature of a servant, being made in human likeness. And being found in appearance as a man, he humbled himself by becoming obedient to death— even death on a cross!"
Philippians 2:5-8 NIV
Al Schirmacher
Dawn is a magic time
By which of course I mean
Blessed with robins tuning
Cool air tree silhouettes
And an ever changing
Never quite same eastern
Reflecting on western
Sky. Once awake the world
Seems new promising that
Today will be different
That we are different
If just fractionally.
Let us again devote
Ourselves to His mission
And appreciation
That the earth flawed as it
Is filled again with the
Glory of the Lord as
The waters cover the
Sea. Let us move toward
Him and toward Amen.
Al Schirmacher
throughout history
enemies have
always been
other
the poor
the rich
the black
the white
the Jew
the Muslim
the Hindu
the Christian
the urbanite
the ruralite
the elder
the teen
the woman
the man
rarely have
we recognized
greatest enemy
lives secretly
lives comfortably
within
"For I know that good itself does not dwell in me, that is, in my sinful nature. For I have the desire to do what is good, but I cannot carry it out. For I do not do the good I want to do, but the evil I do not want to do—this I keep on doing."
Romans 7:18-19 NIV
Al Schirmacher
LETTERS TO THE EDITOR
Work this world wisely ~ John Schlageck, Kansas Farm Bureau
This is a special week for those who are involved with the production of food and fiber. It marks the 47th observance of Earth Day on Saturday, April 22.
The original premise of Earth Day was to promote the conservation of our natural resources. It is only fitting that on this day we showcase the progress of the Kansas farmer and rancher – but is there really any question most people who live on planet Earth support its survival?
To help put Earth Day in perspective, this celebration of our planet really began gathering steam at the beginning of the '90s. It became a very "in" thing to bang the environmental drum.
Back then, I remember "Fortune" magazine proclaiming for the first time the environment was a cause worthy of saving. Others shouted from the mountaintops that while Motherhood, apple pie, baseball and the flag all may be subject to controversy – saving our planet was beyond debate.
This same idea is back in vogue today. In this perfect world, people will fully understand the tools they use, and some believe they can provide for themselves without depending on the professionals and specialists.
Life would slow down and be viewed as a whole. This ideology offers a sense of place – of being rooted. Ancient wisdom and grassroots democracy are essential. Quality and equality of life are where it's at. Much is said about ends but little about means. This ideology speaks poetically about much – plainly about little.
So, what happens after Earth Day passes?
Most folks go about their daily lives and forget about Earth Day. Some will focus on small things like recycling or changing their shopping habits. Some fringe environmentalists may be forced to re-think their radical positions of imminent apocalypse.
Protecting and caring for this old world we call home is often a struggle. Like each day's sunrise and sunset, we often take it for granted. Conservation of our planet can be a challenge because some regard the land as a private commodity.
Others, including farmers, ranchers and those who make their living from the land, view this planet as a community to which they belong. They love, respect and care for the land. They adhere to an ethic, which enlarges the boundaries of their community to include soils, waters, plants and animals.
There is no other way for the land to survive the impact of modern man. We must always remember while our land yields fruits, vegetables and grains, it also yields a cultural harvest – one we as inhabitants all share and must nurture.
Let's remember throughout the year, not only on Earth Day, that land is used right when it tends to preserve the integrity, stability and beauty of the living community. It is used wrong when it tends to be otherwise.
The bulk of all land relations hinges on investments of time, forethought, skill and faith, rather than only investments of capital. We have continually modernized our farm equipment, plant foods, herbicides and other production inputs. We are proud of the abundance of the crops we produce.
We can never throw away or limit the tools which have provided so much for so many. Let's remember throughout the year our commitment to the successful and wise use of our life-giving land. Let's remember we have not outgrown the land.
John Schlageck is a leading commentator on agriculture and rural Kansas. Born and raised on a diversified farm in northwestern Kansas, his writing reflects a lifetime of experience, knowledge and passion.
Moran's Memo: Solving Global Hunger to Make America More Secure
Regardless of faith, ethnicity or class, each of us is taught at a young age that it is our duty to help those in need. Americans take that moral responsibility to heart. As individuals, we help our neighbors. Through churches and local organizations, we feed our communities. And as a country, America leads the world in providing food for millions of people in need of assistance.
When governments cannot feed their own people, chaos and violence are sure to follow. Food assistance provided by the United States – almost 10 percent of hard red winter wheat exports in 2016 were through food aid programs – leads to greater stability in regions of the world important to America's strategic interests. The President's proposed budget cuts to food aid programs would only undermine those interests.
While our country's collective moral convictions make fighting hunger the right thing to do, the benefits we receive as a nation from reducing global food insecurity also make it the smart thing to do.
President Ronald Reagan recognized the power of food in shaping foreign policy. In 1983, at a signing of a World Food Day proclamation, Reagan chided the Soviet Union for failing to provide humanitarian relief to those in need, and offered a direct challenge to the Kremlin to explain why the Soviet Union only provided weapons but not food assistance to the underdeveloped world.
While the threats of today are different than those faced during the Cold War, American food aid continues to serve our national interests by promoting political, economic and social stability on a global scale, in addition to elevating our country's moral standing and leadership.
For decades, we have witnessed food-related hardships act as a catalyst for protests and armed conflicts that harm America's strategic interests abroad. From 2007 to 2011, spikes in global food prices led to increased food insecurity and unrest in the world. In the Middle East and North Africa, food-related protests were one of the major drivers of the mass uprising of the Arab Spring. The widespread turmoil in these oil-producing regions caused major volatility in energy prices. And even as food prices have leveled out since 2011, we continue to deal with the reverberations of the Arab Spring.
In Syria, the Islamic State uses the promise of food and basic necessities to recruit soldiers. Food shortages have led refugees to leave camps and return to an active war zone in search of food for themselves and their families.
Closer to home, food prices contributed to rioting in Haiti in 2007 and 2008. As food prices increased and economic conditions deteriorated, US Coast Guard interceptions of people from Haiti attempting to immigrate to our country also increased.
The National Intelligence Council warns that a continuation of the fundamental contributors to food insecurity – such as expanding populations, the slowing of agricultural yields and gaps in infrastructure and distribution systems – without greater assistance by the United States will result in increased food insecurity and instability in the Middle East, Africa and South Asia. Congress has a critical role to play here in delivering that assistance.
Through my role on the Senate Appropriations Committee, I am committed to protecting the gains we've made in international food aid programs. While chairing the Agriculture Appropriations Subcommittee, I fought for a $134 million increase in Food for Peace Title II funding, which is a USAID initiative that provides in-kind donations of American agriculture commodities to countries with critical food needs. Our subcommittee also increased funding for McGovern-Dole, a program that promotes education for children, especially for young girls, by providing meals at schools located in areas most critically in need.
This administration's budget proposal, which eliminates funding for the McGovern-Dole Food for Education and makes cuts to USAID, will harm our long-term national security interests and reduce our leadership in the world.
We are outraged at the crimes of ISIS, Al Qaeda, Boko Haram and other terrorist groups. We rightfully label the actions of these groups and corrupt global leaders, which have led a number of countries to the brink of famine, as evil. But unless we back up that outrage by continuing to support global food aid programs, it rings hollow.
When signing the proclamation in 1983, Reagan cited 450 million people in developing countries who were undernourished. Our global population has risen by 3 billion people since that time, and today, there are nearly 800 million people in the world who do not have enough food to lead healthy, active lives. While significant strides have been made in the fight against food insecurity, for both strategic and moral reasons, our commitment to ending hunger cannot end now.
I urge my colleagues to consider the implications of global hunger and join me in supporting policies that help solve this problem. America's unmatched generosity helps to feed the hungry across the globe while benefiting our citizens here at home.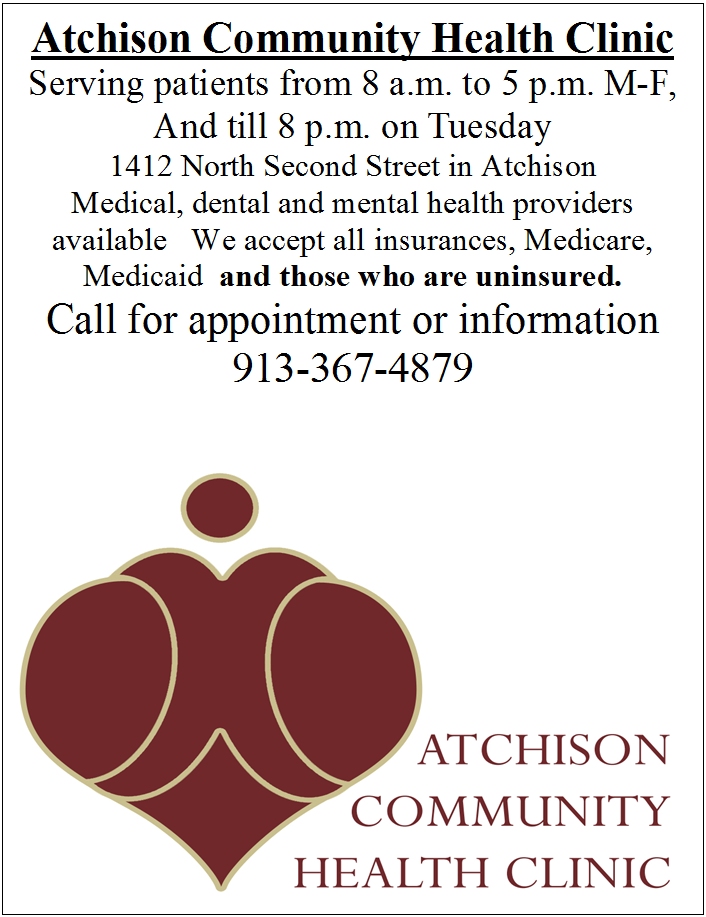 Keeping Up the Fight for our Nation's Heroes
By U.S. Senators Jerry Moran (R-Kan.)
and John McCain (R-Ariz.)
In our hyper-partisan political environment, there's not much that Republicans and Democrats on Capitol Hill agree on. But when it comes to our veterans, all Americans believe that our nation's heroes deserve the best possible healthcare when they separate from duty. That's why we are so proud that Congress unanimously passed and President Trump signed into law this week our Veterans Choice Improvement Act – legislation that extends the Veterans Choice Program and ensures our veterans won't have to wait weeks or months, or drive long distances, to get the care they need when they need it.
This bipartisan legislation comes three years after the scandal in which our country was shocked to learn that dozens of veterans died while waiting for appointments at the Phoenix VA. In the weeks and months following that revelation, we learned of several more cases of wait-time manipulation taking place at VA hospitals around the country. In response, both chambers of Congress quickly came together to pass legislation that would fulfill our moral responsibility to veterans by making certain they receive quality healthcare in a timely manner.
The Veterans Access, Choice and Accountability Act, which became law in August 2014, established the Veterans Choice Program, giving veterans who live more than 40 miles from a VA medical facility or are forced to wait more than 30 days for an appointment the option to receive healthcare from a local community provider. Though the Choice Program has much room for improvement, and growing pains have certainly accompanied the law's expedited implementation, it has improved access to healthcare for our nation's veterans. In fact, since the inception of Choice, more than seven million appointments have been scheduled with community providers for medical services ranging from diagnostic tests and physical therapy to life saving heart and cancer care.
Given that the Veterans Choice Program was authorized and funded through emergency measures, it also carried a looming end date. The VA has been preparing to limit medical services under the Choice Program for veterans whose treatments would extend beyond the program's August 2017 expiration.
Our bipartisan legislation, which was also sponsored by Senate Veterans' Affairs Committee Chairman and Ranking Member, Senators Johnny Isakson and Jon Tester, eliminates the August 2017 expiration, streamlines the process between the VA and community providers, and reduces the burden on veterans and the community providers who serve them.
Extending the Veterans Choice Program helps to ensure the roughly 1.5 million veterans who benefit from Choice will continue to have an option to access quality healthcare closer to home from the 350,000 participating community providers. In addition, Congress will now have more time to work with the new VA Secretary to determine what the next iteration of access to community providers through the VA ought to look like. A consolidated and integrated network of community providers is critical for the VA to reduce the burden on those who have sacrificed for their nation and are seeking access to the care they earned through the VA. Congress will work to make certain the VA strikes the right balance – delivering on our nation's commitment to our veterans to provide access to healthcare when and where a veteran needs it.
As we work to ensure all veterans have access to care, we must develop an informed, strategic plan for the future of veteran healthcare through the VA. No veteran should worry they won't be able to get the care they need. Where there are gaps that local providers can fill, such as in rural areas, the community should fill them. Our veterans should feel confident in the large network of providers both inside and outside VA facilities that are dedicated to their needs.
We have a duty to make certain that no undue burden is placed on the veteran in accessing care. Whether that veteran is in Hays, Kansas, and forced to drive more than 180 miles to get a shingles shot, or that veteran is in Phoenix, Arizona, waiting months to receive care at their local VA hospital, the needs of the veteran have to come first.
We must never go back to the pre-scandal days where a VA bureaucrat had the final say as to where and when a veteran got their healthcare. We will continue working with our colleagues in the Senate and the new administration to follow through on our commitment to those who have borne the price of battle for our nation.
GOVERNMENTAL NEWS
Unapproved Minutes of the April 18 Meeting of the Atchison Co. Commission
Pursuant to the law, the Atchison County Commission Board met in Regular Session at 1:00 PM on the 1st floor of the courthouse, 423 N 5th St. Atchison, KS. Chairman Eric Noll called the meeting to order with Commissioner Henry W. Pohl, Commissioner Jeffery Schuele and County Counselor Patrick Henderson present for the meeting. County Clerk, Michelle Phillips recorded the minutes.
The Board recited the pledge of allegiance to start the meeting.
Minutes of the April 11, 2017 meeting were reviewed with no corrections noted. Commissioner Pohl made the motion to approve the minutes with Commissioner Noll second. Chairman Noll called for a vote, Commissioner Pohl and Chairman Noll voted aye. Motion carried 2-0. Commissioner Schuele abstained from the vote due to being absent for the meeting.
Minutes of the April 11, 2017 Joint Board of Commissioner/Board of Townships meeting were reviewed with corrections noted on the adjournment time and clarification of the abbreviation ROW meaning right of way. Commissioner Pohl made the motion to approve the minutes. Commissioner Schuele seconded. Chairman Noll called for a vote, all voted aye. Motion carried 3-0.
*Commissioner Comments and Committee Reports:
Commissioner Noll noted that he was very pleased with the efforts put forth on the joint Commission/Township meeting. He has received very good feedback and information was communicated well between the entities. He felt the public safety was addressed and a key topic. Commissioner Schuele mentioned that anytime you can have joint meetings with any other entity it should be good.
Commissioner Pohl mentioned that there was an Adult Correction Advisory Board meeting on April 26, 2017. He wanted to clarify that Commissioner Schuele was still going to attend. Commissioner Schuele noted that he was planning on carrying out all his Commissioner duties until someone was officially appointed by the governor.
Commissioner Schuele wanted to make sure everyone was aware of his resignation effective upon appointment of someone from the district. He stated that it has been a pleasure serving the people of District 1 in Atchison County. He said that he would truly miss it but needs to focus on some business items. He will miss the board and serving the public and stated that he will be around and plans to stay active in the community.
Commissioner Noll mentioned that he had a Northeast Kansas Environmental Services (NEKES) meeting last Thursday April 13th. There was discussion in regards to updating the County Codes. Mostly the changes are wording and updates on terms. These changes would have to be approved by the state.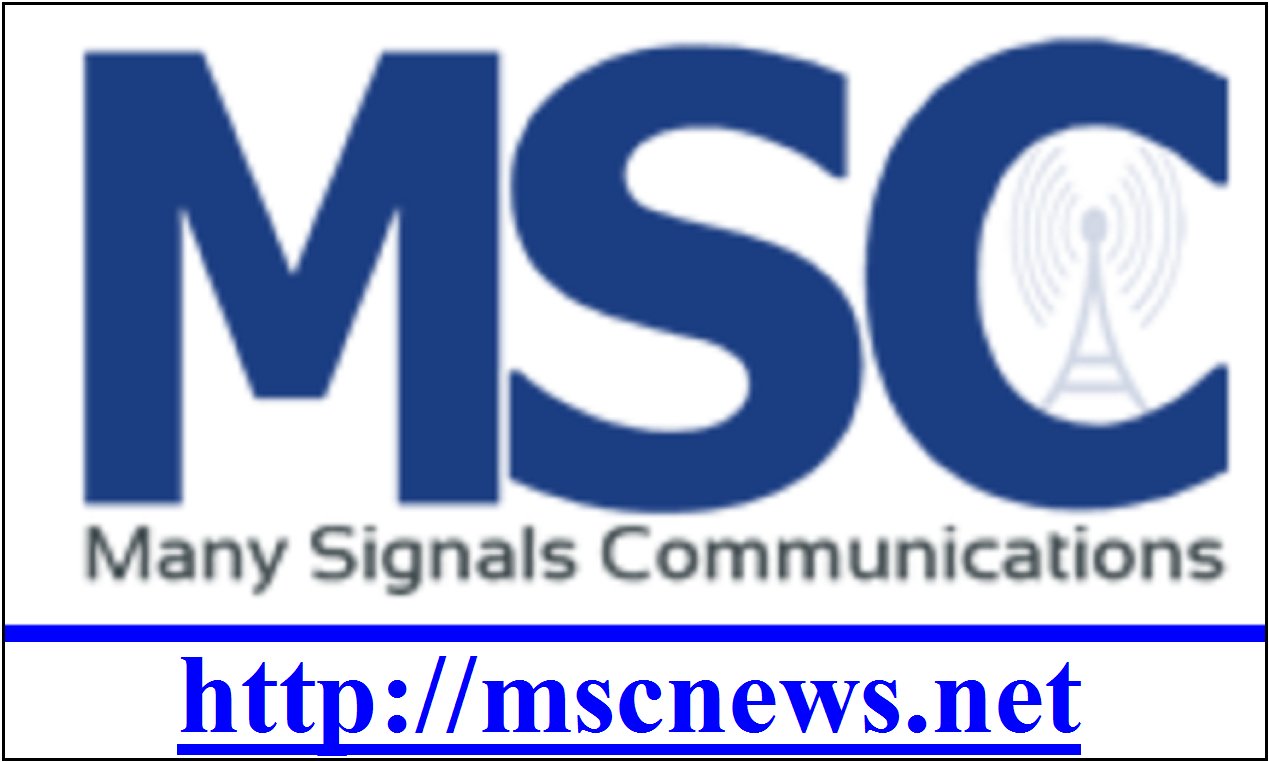 *New Business before the Board:
Commissioner Pohl stated that Seth Howard, Road and Bridge Superintendent, was in asking about going to the summer hours for the Road and Bridge Department starting May 1, 2017. The hours would consist of working Monday through Thursday, 10 hours per day. This has been done in the past. Commissioner Pohl made a motion to approve the hour change. Commissioner Schuele seconded but asked for discussion. Commissioner Schuele wanted to make sure that there would be someone staffed or accessible to answer phone calls and e-mails. He also was concerned about someone being able to go out to check on any issues brought up by the citizens. Commissioner Pohl rescinded his motion until further information could be received by Superintendent Howard. Commissioner Schuele rescinded his second. Superintendent Howard will be added to the next week agenda for further discussion.
*Old or Unfinished Business Before the Board:
Commissioner Noll stated that he was unable to get in touch with Martin's Trash Service in regards to an invoice for the Solid Waste Department. He will continue to try this week. The board feels that if we are being invoiced for the replacement cost of a damaged container, we should be able to maintain ownership of that container.
*New Business before the Board:
The board received a letter from National Association of Counties (NACo) asking for nominations on an upcoming election for board members. Richard Malm, Jefferson County Commissioner, who currently is serving as a board member representing Kansas will be seeking re-election. Commissioner Pohl stated that he feels Commissioner Malm has been doing a good job and has held the position for a while.
Commissioner Noll received an e-mail about a training for the tax lid and budgeting workshop that will be held in Topeka on April 28, 2017. Commissioner Noll mentioned that he would like to go and also has mentioned it to Jamie Madison, HR Director. County Clerk, Michelle Phillips will be in attendance.
*Old or Unfinished Business Before the Board:
Commissioner Noll mentioned that the Quarterly Maintenance payment for the Sport's Complex maintenance was tabled last week. County Counselor, Patrick Henderson, mentioned to the board that the contracts received previously do not obligate the County to pay; however, the Board should discuss their intentions. Commissioner Pohl stated that he would like to see some financial statements. Commissioner Schuele mentioned that he would like to get all the major stakeholders together within the next 30 days. Commissioner Pohl asked if Commissioner Schuele would be able to reach out to the stakeholder's since he was a member of the ASAF board. Commissioner Schuele indicated that he would be very willing to contact them and try to set something up. Commissioner Schuele feels this would be a very good public meeting since this affected a lot of citizens. Commissioner Noll said he would like to table the authorization of payment until a meeting could be worked out.
*Executive Session(s):
Commissioner Pohl moved that the Board of County Commissioners recess into executive session at 1:25 pm to discuss personnel matters of nonelected personnel, as allowed by K.S.A. 75-4319(b) (1), and that the purposes of the closed session is to protect the privacy rights of the employee, and that the Board come out of the executive session at 1:40 pm, in the commission room, 1st floor, courthouse. Those present will be: Chairman Noll, Commissioner Schuele, Commissioner Pohl and County Counselor Patrick Henderson along with Jamie Madison, HR Director. Commissioner Schuele second the motion. Chairman Noll called for a vote, all voted aye, motion carried, 3-0. No action was taken during the executive session.
County Clerk, Michelle Phillips, wanted to inform the board that she had contacted Seth Howard, Road and Bridge Superintendent, and was informed that all his voicemails were sent to his e-mails and he always checked the e-mails over the weekend. He would also have this capability on Fridays as well. The board still decided to table this decision until they could verify other items with Superintendent Howard.
Bills were present to be signed.
Commissioner Schuele made a motion to adjourn the meeting at 1:47 pm. Commissioner Pohl seconded. Chairman Noll called for a vote, all voted aye. Motion carried 3-0.
Attest: Michelle Phillips, County Clerk
KDA Seeks Participants for Beef Genetics Trade Mission to Argentina
MANHATTAN, Kan. — The Kansas Department of Agriculture is seeking individuals to participate in an agricultural trade mission to Argentina. Tentatively, the mission will take place July 24-30, 2017. The goal of this mission is to provide an opportunity for Kansas purebred beef cattle producers and allied industry to develop relationships with livestock producers in Argentina to increase market opportunities for U.S. and Kansas beef genetics.
The primary activity during the mission will be to interact with breeders and promote the use of U.S. beef genetics while attending Exposición Rural (Palermo), the major Argentinian livestock show. Kansas ranchers and related agribusinesses specializing in export of Angus and Hereford genetics are invited to participate.
This trade mission is funded in part by the U.S. Livestock Genetics Export, Inc. Selected participants will be eligible for travel stipends for airfare depending upon number of applicants and fund availability. Participants will be responsible for the cost of hotels, meals and other incidental expenses.
KDA strives to encourage and enhance economic growth of the agriculture industry and the Kansas economy by exploring and expanding both domestic and international marketing opportunities.
Individuals interested in participating in the trade mission should complete the application forms available on the KDA website at agriculture.ks.gov/International. The deadline for submitting applications for consideration is Monday, May 22. For more information on the trade mission, contact Billy Brown, KDA agribusiness development coordinator, at billy.brown@ks.gov or 785-564-6752.
Kansas receives $62 million payment from tobacco settlement
TOPEKA – (April 20, 2017) – Kansas has received its annual tobacco settlement payment totaling $62 million, Attorney General Derek Schmidt announced today.
The $62,057,021.91 total received yesterday is consistent with the estimate that the Attorney General provided last fall to the consensus revenue estimators.
However, Schmidt cautioned that predicting the anticipated amount of receipts over the next few years will be particularly difficult.
The MSA payment received by the state marks the end of Strategic Contribution Fund payments under the original MSA. That will result in a sizeable – and permanent – reduction in the annual money received by the state in future years. It is impossible at this time to predict with any reasonable accuracy how large that reduction will be.
The ability to predict future payment amounts is further complicated because the tobacco companies involved in the MSA continued withholding a portion of annual payments and placing those funds in a "disputed payment account" rather than sending them directly to the state. To date, the companies have not actually accused Kansas of any failure to satisfy its MSA obligations, so it is impossible to predict whether this sort of withholding will continue in future years and, if so, how much will be withheld or when those funds might be released to the state. This variable tends to undermine stability in the state's annual receipts.
In addition, Kansas has reached the end of its ability to keep payments relatively stable by managing the release of funds previously set aside in a disputed payment account in a way that offsets other variables. The final release of those remaining funds is included in this total.
Schmidt noted that the Legislature this year approved compacts with two resident Native American tribes in Kansas, which will strengthen tobacco enforcement on tribal lands and improve the state's ability to "diligently enforce" its obligations under the MSA. Diligent enforcement of the state's qualifying statute governing tobacco sales in Kansas tends to promote stability in the state's annual receipts. The state now has agreements with all four resident tribes.

Despite concerns about the unpredictability of future-years' payments, the just-received annual payment was relatively stable compared with previous years. As it does each year, the annual payment will reimburse the state for funds previously appropriated by the Legislature to pay the current fiscal year's cost of programs financed from tobacco settlement proceeds. Because of the timing of the annual tobacco payment in comparison with the state budget cycle, the Legislature each year appropriates funds that will not be received until the following April and then reimburses that amount when the annual payment is received.
Sen. Moran's Staff to Hold Open Office Hours in Atchison County
THURSDAY, MAY 4
What: A member of U.S. Senator Jerry Moran's (R-Kan.) staff will be in Atchison to hold open office hours on Thursday, May 4. Individuals who are experiencing difficulties with Social Security, Medicare, veterans' affairs or have other concerns regarding federal issues are encouraged to attend.
When: Thursday, May 4 1:30-2:30 p.m.
Where: Atchison Area Chamber of Commerce; 200 S. 10th Street; Atchison, KS 66002
Moran Introduces Bill to Provide Additional Paid Leave to Disabled Veteran Employees
Builds on 2016 Wounded Warriors Federal Leave Act
MANHATTAN, Kan. – U.S. Senator Jerry Moran (R-Kan.) joined Senators Mazie K. Hirono (D-Hawaii) and Jon Tester (D-Mont.) in recently introducing the Department of Veterans Affairs (VA) Veteran Transition Improvement Act (S. 899). The legislation would ensure veterans with a disability rating of 30 percent or higher who are hired by the VA in critical medical positions can access additional paid sick leave during their first year on the job to receive medical care related to their service-connected condition.
"I'm pleased to support legislation to assist service-disabled veterans in Kansas and across the country in the transition into the federal workforce and civilian life," Sen. Moran said. "This legislation builds on the Wounded Warriors Federal Leave Act to ensure veterans who sustained wounds or injuries while defending our nation can take time off to seek medical treatment without affecting their livelihood or paycheck. Providing men and women with service-related disabilities greater flexibility to pursue medical care is a simple way to show our gratitude for protecting our freedoms."
Since the Wounded Warriors Federal Leave Act – led by Sen. Moran – became law in November 2016, 104 hours of additional paid sick leave has been available to newly hired service-disabled veterans for positions in the federal government. The law currently applies to most federal agencies, but personnel occupying certain VA medical positions are not currently eligible.
S. 899 will ensure all newly hired VA physicians, physician assistants, registered nurses, chiropractors, podiatrists, optometrists, dentists and expanded-function dental auxiliaries who are service-disabled veterans will not have to face the added financial hardship of taking unpaid leave to receive necessary medical treatment. With this benefit expanded to these VA medical positions, disabled-veterans may be more incentivized to apply and fill the more than 18,000 vacancies for medical personnel across the VA health system, including 118 vacancies in Kansas.
"It is imperative that our great nation protects veterans seeking medical treatment for service-connected disabilities from discrimination or reprisal," said American Legion National Commander Charles E. Schmidt. "Under the current Wounded Warrior Federal Leave Act, disabled veterans employed by the VA do not enjoy the same benefits as other veterans who are federal employees. Specifically, the law as currently written excludes them from participating in the paid sick leave program available to other veteran federal employees. On the behalf of our 2.2M members around the world, the American Legion strongly urges our elected officials to pass Senators Hirono, Moran and Tester's proposed Department of Veterans Affairs Veteran Transition Improvement Act - enabling all qualified veterans in the federal workforce to participate in this important paid sick leave program."
The VA Veteran Transition Improvement Act is also supported by the National Association of VA Physicians and Dentists (NAVAPD), Nurses Organization of Veterans Affairs (NOVA), Veterans of Foreign Wars (VFW), Paralyzed Veterans of America (PVA), Disabled American Veterans, National Federation of Federal Employees (NFFE) and the Federal Managers Association (FMA).
MISCELLANEOUS PRESS RELEASES
Kansas Soybean Commission to Consider USB Nominees
During an upcoming conference call, the Kansas Soybean Commission will discuss potential nominees for the United Soybean Board, and it will submit a preferred candidate's and an alternate's names to the U.S. Department of Agriculture in May. The Soybean Promotion, Research and Consumer Information Act authorized the national board, and the secretary of agriculture appoints members from the soybean farmers that qualified state soybean boards nominate. The eventual appointee will serve a three-year term beginning in December. For more details, including the commission's plan to reach diverse candidates, eligible farmers should call 877-KS-SOYBEAN (877-577-6923) or visit http://KansasSoybeans.org/forms on the web. KSC must receive applications by April 28.
Atchison Art Association to Host Fifth Annual Art Fair in Atchison, KS
ATCHISON, Kan. (April 1, 2017)
The Atchison Art Association is hosting the 5th Annual Open Air Market & Art Fair at the Farmers' Marketplace, 500 Main Street, Saturday, April 29, from 10am-5pm. This all-day open-air market in Atchison, Kansas features booths by Artists, Artisans, Farmers, Growers, Vintage, Repurpose, along with interactive booths, live music, and demos.
This year's interactive event features the Open Air Street Chess Tournament beginning at 11 am and going until we have a champion in both the experience class and novice class. Experienced and novice players are invited to sign up at atchisonart.org.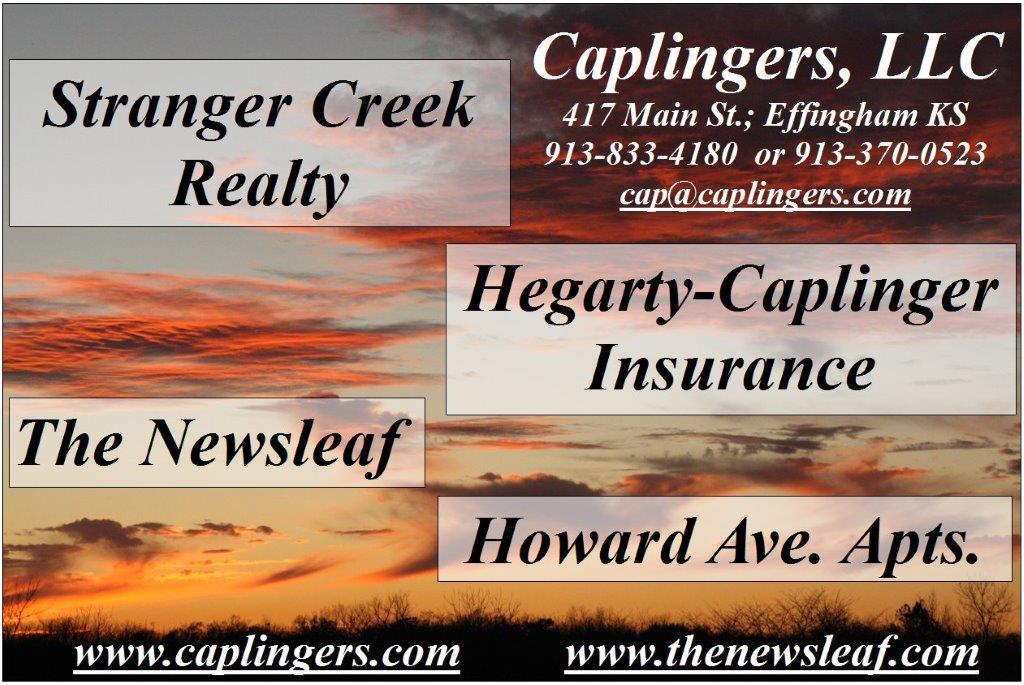 Enjoy Artisan demonstrations throughout the day. Brian Palmateer will demonstrate spinning, carding and weaving on looms and experience Sheila spinning wool to yarn. Ronda Crossland, potter and owner of the Artist Box, will have and onsite kiln and demonstrate Japanese-style Raku firing. Kids can enjoy face painting. Sign up at the Atchison Farmers' Market booth for one of three $10.00 gift certificates to be given away at 3:00pm. Crooked Post Winery from Ozawkie KS., will offer taste testing from 10am-2pm in addition to selling their wines.
Gary Senner a singer/songwriter from Overland Park, Kansas takes the stage at noon, followed by Robo Hops, an indie band from St. Joseph, Missouri from 1-3pm. Rounding off the day enjoy the headliner Jeff Lux Band from 3-5pm.
The last day to register as a vendor for the Open Air Fair will be April 20th, so don't delay. You can find an application form online at hhtp://atchisonart.org., or to request an application via mail by calling 913.367.4278. Deadline for registration without penalty is April 19, 2016. Questions may be directed to atchisonart@gmail.com.
Everyone is encouraged to come out and experience this unique feast for the senses!
WILDLIFE AND PARKS REPORTS
Bathymetric Maps Help Kansas Anglers
PRATT – What's a bathymetric map, you ask? Bathymetry is the study of underwater depth of lake or ocean floors. So, it's really a topographical map of the lake's floor, and those maps have traditionally only been available for our larger reservoirs. However, Kansas Department of Wildlife, Parks and Tourism (KDWPT) fisheries biologists have been working on a project for the past year to build bathymetric maps of many of our smaller lakes. Anglers can use these maps to help locate fishing hotspots.
To be successful, anglers rely on using an assortment of tools, including specialized rods and reels, different colors and sizes of lures, the newest electronics, and cell phone apps that give up-to-the-minute weather reports. And maps that show depth and contours of the lake floors can help anglers locate spots that hold fish or are fish highways.
Biologists created bathymetric maps of these smaller lakes for two reasons: they help biologists manage fisheries more efficiently and they help anglers find more fish. These new maps will help anglers identify creek channels, depth changes, and in some cases, habitat cubes placed in the last few years. In other words, a little bit of studying can help anglers navigate new water quickly and efficiently.
There are currently 46 bathymetric maps available for small impoundments across Kansas that can be accessed at ksoutdoors.com/Fishing/Where-to-Fish-in-Kansas/Bathymetric-Lake-Maps. More maps will be added as they are completed, so check back if you don't see your favorite fishing spot. Equipped with these new tools, you can enjoy the Kansas fishing opportunities KDWPT staff work so hard to conserve and enhance.
Keep Wildlife Wild
PRATT – It can be difficult to not "save" a wild animal that appears injured or abandoned. But aside from human health concerns and laws prohibiting possession of wildlife, the reality is the animal will have its best chance for survival if it's left alone. That animal also deserves the chance to stay wild. Taking a young wild animal with the intention of "saving" it and keeping it as a pet is illegal and strips the animal of its dignity and the opportunity to live wild.
Only licensed wildlife rehabilitators can possess wild animals in Kansas because they require specialized care and may carry rabies or distemper. Wild animals commonly have fleas and ticks, which can transmit blood-borne diseases, and they carry bacteria, roundworms, tapeworms, mites and other protozoans that could infect humans and their pets.
Each spring, fawn deer are found and assumed abandoned. However, the fawns' mothers are usually not far away, avoiding drawing attention from predators. If you come across a fawn hidden in the grass, enjoy the sight for a few seconds, then back away.
Storms may blow young birds out of their nests. If the young have feathers and can perch, place them back in a tree or shrub, away from cats or other pets. The parents will still care for them. And don't worry, they'll care for them even if you touch them. Birds have a very poor sense of smell and human touch won't drive the parents away. If you find a nest with featherless nestlings, place it in a plastic bowl and back in the tree. This will be their best chance of survival.
Enjoy watching wildlife this spring, especially if you see youngsters. But make a pact to leave them alone. Let nature take its course and know they have the best chance of survival by staying wild.
Let's Camp Kansas!
PRATT – C'mon Kansas, let's go camping! There are 26 Kansas state parks just waiting for you to explore, and it won't be more fun or affordable than it will be on May 6, 2017. That's when Kansas state parks will recognize the "Let's Camp America!" campaign, sponsored by America's State Parks, and offer free park entrance to visitors. In its third year, Let's Camp America! is designed to showcase the wide array of healthy activities available to campers in state parks with hopes of engaging new audiences, including youth, millennials, diverse communities and urban citizens.
On May 6, 2017, you can get into all Kansas state parks for free (camping fees still apply), and a host of special events and activities are planned. Kansas state parks feature 10,000 campsites; more than 100 rental cabins; 500 miles of hiking, biking and horse trails; water access for boating and fishing; and the beauty of nature. Special activities include OK Kids events, fishing derbies, archery, wingshooting, and more. Find your big fish story, paddle, hike, watch the sunrise, make s'mores and count stars. There are endless experiences waiting for you whether at a campsite, in a cabin or in your RV.
Go to www.ksoutdoors.com and click on "State Parks" to find a state park near you and learn more about events planned during this special event. You can reserve a cabin or a campsite, and download maps and brochures featuring the state parks of your choice.
For more information about Let's Camp America!, go to www.stateparks.org
HISTORY IS FUN ~ Robert& Helen Caplinger
Old news from the 1947 Issues of Effingham New Leaf
HISTORY FROM THE OBITUARY OF MRS. KATHERINE HINZ. "Mrs. Katherine Hinz, 90, Lancaster resident for many years, died last Sunday evening at the home of a daughter, Mrs. Herman Lindel, at Basehor, Kansas.
"The daughter of George and Sophia Dorssom, Katherine Dorssom Hinz was born March 23, 1856 in Wooster, Ohio. She came to Kansas at the age of six with her parents who settled on a farm north of Lancaster.
"July 4, 1875, she married Herman Hinz. During their married life they lived in Atchison, on a farm in the Shannon vicinity, and upon his retirement in 1903 moved to Lancaster. He died about 40 years ago.
"Besides Mrs. Herman Lindel, she is survived by two sons, H. A. Hinz, Horton, and George Hinz, Effingham; two brothers, Henry Dorssom and John Dorssom, Lancaster, and three sisters, Mrs. Sophia Myer, Soldier, Mrs. Elizabeth Myer, Lancaster and Mrs. Laura Fridell, Robinson; 16 grandchildren and 22 great grandchildren."
HISTORY FROM OBITUARY OF WILLIAM WEHKING, SR. "William Wehking, Sr., 80, passed away at his home near Nortonville.
"Mr. Wehking was born in Westphalia, Germany, November 26, 1866. He came to this country 61 years ago, located near Nortonville and was engaged in farming all his life.
"In 1895, he married Miss Minnie Gieseking. To this union was born five sons and seven daughters. He leaves, his wife, Mrs. Minnie Wehking, five sons, Ed Wehking, of Effingham, William, Jr. of Nortonville, Fred, of Kansas City, and Ernest and Henry of the home; Six daughters, Mrs. Martha Nolting and Mrs. Alma Nolting of Nortonville, Mrs. Clara Benitz of St. Joseph, Mrs. Minnie Knolman and Mrs. Irene Kern of Easton, and Mrs. Margaret Schoot of Leavenworth; 31 grandchildren and Mr. Henry Kruse of Optimo, New Mexico, who received his boyhood training in the Wehking home."
"Forty years ago last December 1st, R. B. McPhillimy started in the jewelry business in the building now occupied by the New Leaf printing plant."
HISTORY FROM OBITUARY OF MRS. RICHARD LEMKE. "Mrs. Richard Lemke, 86, died at her home in Effingham, Kansas, just two months after the death of her husband.
"Mary Brockman was born Feb. 12, `861 at Fort Madison, Iowa; she was the last remaining member of a family of eight girls. She was married to Richard Lemke, June 7, 1881.
"To this union were born eight children, three dying in infancy. The surviving children are Mrs. Adam Cramer of Winchester, Mrs. John Regan and Martin Lemke of Atchison; Mrs. Joe Noll and George Lemke of Effingham."
HISTORY FROM OBITUARY OF E. R. HAWK. "E. R. Hawk died Sunday morning at his home 2 miles west of Effingham.
"Edgar Russell Hawk was born June 14, 1869, on a farm near Bakersville, Ohio. He was one of a family of eight children, who came with his parents, Mr. and Mrs. Andrew and Lavina Hawk, to a farm 2 miles northwest of Effingham in the year 1883. He grew to manhood upon his father's farm, and there learned from him the rudiments of good farming and stock raising. He attended the Sunny Hill District school.
"Early in life Mr. Hawk united with the Presbyterian church, of Effingham, lived an exemplary life, and was much devoted to his church. He was musical, and contributed liberally of his talent to play his violin for public gatherings.
"January 1906, he was united in marriage to Miss Alice M. Bennett, at the home of the bride's parents, the late Mr. and Mrs. George Bennett, at their home south of Effingham.
"They began housekeeping on the farm where the Robert English family is now residing. After a few years they purchased his present farm.
"Mr. Hawk spent a few years in Oklahoma when the Cherokee Strip opened and he also owned land there. For eight years he was an employee of the State Orphans Home, in Atchison.
"Surviving are two sons, Irving, of Odebolt, La., and Meredith, of Atchison; three daughters, Mrs. Roscoe Beyer, Holton, Mrs. Howard Bishop, Lake Latawana, Mrs. Albert Phillips, Effingham; 2 brothers, R. B. Hawk, Morrill, John A. Hawk, Emporia; a sister, Mrs. Charles Hollis, Salina. Three brothers, Howard, Sherman and Charles, a sister, Mrs. Orville LaRue, of Glendale, Calif. and four half sisters, Mrs. Rachel McFarland, Mrs. Leleth Draher, Mrs. Margaret Zinkon and Mrs. Mary Miser, preceded him in death."
EFFINGHAM CITY ELECTION. Thirty citizens turned out and cast their ballots at the City election last Tuesday, with the following result: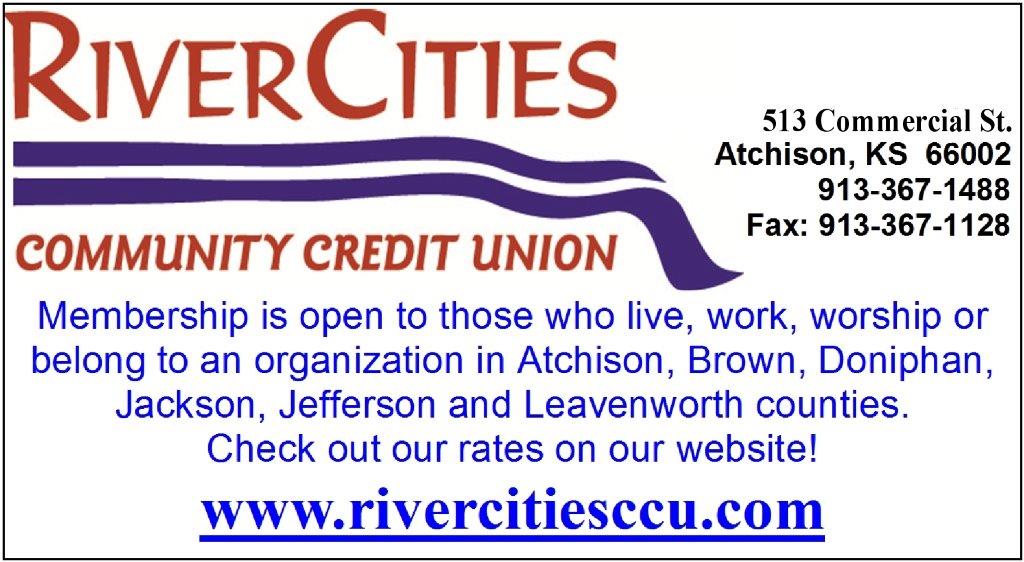 "For Mayor: Votes
"Graham Lukens, 27
"For Councilmen:
"Clarence Hegarty 30
C. L. Shifflett 29
J. R. Snyder 29
C. A. Benjamin 28
Guy McClanahan 30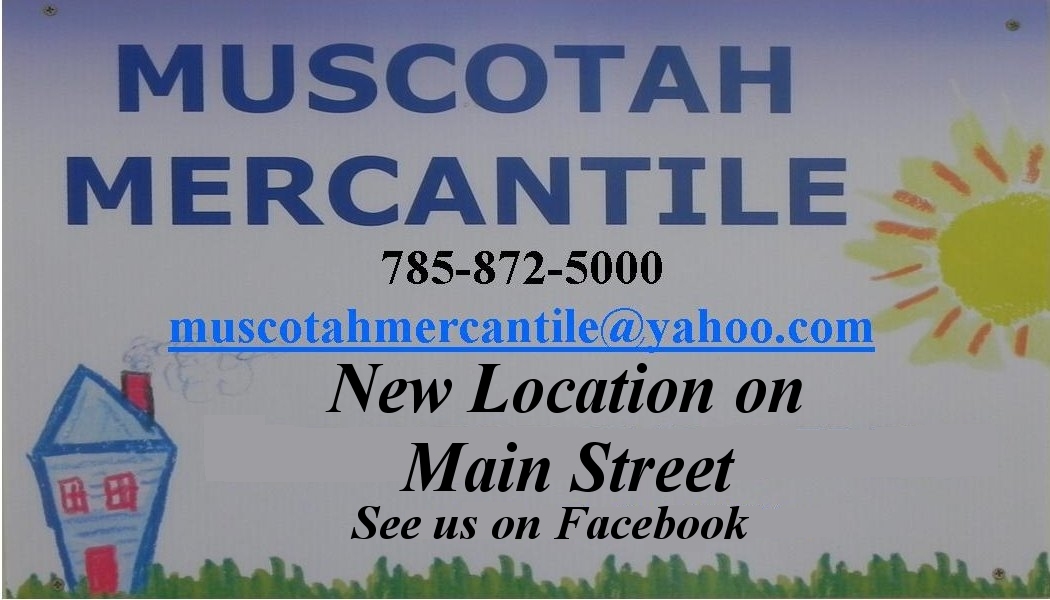 "For Police Judge
"Frank Mesigh 20
Clare Bolinger 8
"Clare Bolinger's name was not on the ticket, but some of his friends
thought it a good idea, so they wrote it in."
NEWS ITEMS OF MEN & WOMEN IN THE SERVICE
"M-Sgt. Orlo O'Brien, who is stationed at Lowry Field, Colo., and visited his wife, who has employment in Wichita, also visited his uncle and aunt, Mr. and Mrs. John Wasson, in Muscotah."
"Francis Gerety who is aboard the U.S.S. Bolinger arrived in San Francisco Feb. 1st after serving 6 months in Japan and China. This ship is being decommissioned and he expects to get a 20 day furlough before being assigned to another ship. Francis says we are expected to love our neighbor, but I don't think there are any neighbors in either Japan or China."
"Jerry Perdue, son of Mr. and Mrs. Ed Perdue of Huron is home on a 10 day furlough from Lowry Field, Denver, Colo. The Perdue family will be guests at the Frank Sutter home Sunday."
"Word has been received by Mr. and Mrs. George Lemke, that their son, 3rd Cl. p. o. Gilbert Lemke, was transferred from Guam, where he had been stationed since last July to the island of Okinawa. Since the Japanese surrender, Gilbert has been with a salvage outfit. He expects to be back in the states about the 15th of March. Gilbert has been in the navy for three years."
CLASSIFIED ADS
DO YOU WANT YOUR ISSUE OF THE NEWSLEAF MAILED TO YOUR HOME OR BUSINESS? SUBSCRIPTIONS ARE NOW AVAILABLE AT THE RATE OF $42.00 FOR 1 YEAR. To subscribe send your check to: The Newsleaf; PO Box 209; Effingham, Ks.
GOT HUGS DAYCARE-EFFINGHAM KS
We were full but now we have some openings. Call Mandy at 816-248-3917
HELP WANTED—Tire Tech Position—Full time 44 hours per week—Competitive hourly wage and weekly overtime—Health, life and disability benefits—Experience in passenger and truck tires preferred—Apply in person at Dillon Tire, 2000 Skyway Hwy 59, Atchison, KS.
Help wanted - Part-time mower for the district. Pay is $9.00/hr to start. Must be 18 years of age. Anyone interested should apply online at the link below or contact Dan Coder - 913-833-5050
<![if !vml]>
<![endif]><![if !vml]>
<![endif]>Bunco to Benefit Relay for Life
April 22nd, 2017 6:00 pm
St. Mark's Lutheran Church Fellowship Hall
400 South 6th Street
Food and Soft Drinks Provided
Prizes
$10 Advance Ticket (your name will be entered for a special drawing)
$12 Donation at the door
Come and Have Fun while Benefiting a Great Cause!
For Advance Ticket Reservation mail to: Lynn Shannon; 4311 West 62nd Terrace; Fairway, KS 66205 or E-mail: cinnadog@hotmail.com or contact Kim Smith; 1207 ½ South 7th Street; Atchison, KS 66002 (913) 360-2484. Checks should be made out to: The American Cancer Society
SPAGHETTI DINNER
SUNDAY MAY 7th
Serving 10am-1pm
Lancaster City Bldg.
SPAGHETTI, BREAD, SALAD, CUPCAKES DRINKS
Sponsored by Lancaster Lions
Free will donation
"GUESS WHO"
Can you identify the person(s)/location/year in the photo this week? Last issue was Wilson Hawk on a battlefield in WWII.
LAST WEEK
Problems with this web site contact cap@thenewsleaf.com Last updated 4-25-2017
<![if !vml]>
<![endif]>