You are our Visitor
The October 16, 2018 Edition
of
The Newsleaf
Vol. 15 Issue 41
BETWEEN THE ISSUES
FRONT PAGE
Rahe's First Grandchild Born
Proud parents Taylor and Candice Rahe of Concordia, KS are pleased to announce the birth of their son, Waylon Dean Rahe. Waylon decided to come into this world a little ahead of schedule. He was born at Mary Lanning Hospital in Hastings, NE on Oct 8th at 2:51 P.M. He weighed 5.0 pounds and was 17 1/2 inches long.
Waylon's maternal grandparents are Tim and Angie Thorup of Garden City, MO as well as Mark and Cheryl Sims of Centralia, MO. Paternal grandparents are Bill and Traci Rahe of Morrill, KS.
Maternal great-grand parents are Sharon Wornell of Garden City, MO, Paul and Pat Thorup of Gardner, KS, and Donna Bone of Centralia, MO.
Paternal great-grandparents are Wilmer and Coralee Rahe of Hiawatha, KS and the late Wilson and Wilma Hawk.
Abel-Enzbrenner Wed
A September wedding was held for Jacob Abel and Sydney Enzbrenner.
Sydney Enzbrenner, formerly of Effingham, is the daughter of Nick and Kathy Enzbrenner. Jacob Abel, formerly of Nortonville, is the son of Rick and Joanie Abel, Nortonville.
The wedding took place on Saturday, September 8th, at Red Barn Events, LLC, Ozawkie, KS. Family and friends enjoyed dinner and dancing following the ceremony.
The couple are currently living and working in Leavenworth, KS.
EFFIE LADIES MET AT MARTHA'S
The Ravishing Ritzy Effie Ladies met for coffee at Martha's Stitch and Sweet Shop in Effingham, the morning of October 9. Thirteen members met to reorganize for the coming Year. The Queen Bee Sue Dahl stepped down from the throne and handed the crown to the new Queen Bee Carolyn Taliaferro.
Members enjoyed sweet breads and coffee while they discussed different ideas for the monthly events. Then the members signed up to plan an event for all the months except August.
Sue Dahl and Nancy Keith planned the November event. On November 10, Sue Dahl will host a soup and salad supper at 5:00 p.m. at her new home. Following the meal members will attend the ACCHS Fall play, "The Wizard of Oz." Members should car pool at the Effingham Library at 4:30 p.m.
For December the members will attend the Heartstrings Holiday fundraiser, which includes a Christmas homes tour, Christmas Bazaar and soup luncheon in the Effingham Blue Building, Saturday, December 1. The members will plan to eat together and shop at the different booths. Some may want to do the homes tour.
The Ravishing Ritzy Effie Ladies Red Hats organized in 2005 and for many years they were charter members of the National Red Hat Organization. Eventually they left the organization and are now known as the Ravishing Ritzy Effie Ladies. One of the noticeable signs after they left the national organization was their red hats were left at home most of the time. Anyone wanting to join the Effie Ladies for some fun events, please let Carolyn Taliaferro know. Please call 913-833-5846.
ALL AROUND US
River Cities Community Credit Union Celebrates
The 70th Anniversary of International Credit Union Day
On October 18, River Cities Community Credit Union will, along with more than 56,000 credit unions around the world, celebrate International Credit Union Day (ICU Day), and the philosophy and achievements of the credit union movement.
River Cities will hold a hot dog lunch at 513 Commercial for only $3 from 11-1 on October 18th. Join us to celebrate! Proceeds will benefit the Atchison County Food Pantry. Orders of five or more may be delivered. Please have delivery orders in by October 12th.
River Cities Community Credit Union celebrates ICU Day because it believes the not-for-profit structure and people-first principles of credit unions make them the ideal financial partners for all people. This year's ICU Day theme is "Find your platinum lining in credit unions," a celebration combining the traditional gift of platinum for 70th anniversaries with a play on the saying "every cloud has a silver lining."
The public is welcome to stop by River Cities Community Credit Union and celebrate a worldwide movement that's made helping people its No. 1 priority for more than 160 years. "Local People Helping Local People."
HELP THE DRAMA CLUB
The Atchison County Drama Club would like donated or shared items for their upcoming production of Wizard of Oz.
Items they would like donated (won't be returned) are: old newspapers; chicken wire; corn stalks and sunflowers.
Items they would like to borrow (will be returned) are: old wheelbarrow (beat-up looking is just fine!); red umbrellas (I need about 10); a couple of metal buckets and a large metal funnel.
The drama club is always happy to receive donations of interesting apparel items as well - old hats, unusual clothing pieces, and men's dress shirts are particularly useful. Thanks so much!
If you have any of these items, contact Noelle Walters at her email mailto:walters.noelle@usd377.org or call 913-833-2240 and leave a message.
THE HIGLEY REUNION
The 108th Higley Reunion was held at the Cummings Christian Church on October 7th. In the absence of Mike Higley due to car trouble, Secretary Donna Conner conducted the meeting. The pot luck dinner prayer was given by Brett Vaughan. The Pledge of Allegiance was repeated. Awards were given for oldest present, El Dean Holthaus, youngest Brett Vaughan, and the most miles traveled by Janet Higley Elliott from Ft. Myers, Florida. Election of officers was held. 2019 officers are President Brett Vaughan, and secretary-treasurer Janet Elliot. Mrs. Conner gave the treasurer's report. Marcelline Higley Vaughan quoted news from the newsletter of the past year.
El Dean Holthaus gave a report on the home on the Range Cabin at Smith Center, Kansas. Money is being collected for golf carts for easy access at the cabin for the elderly. New ideas were discussed for drawing more family members to the annual reunion.
SENIOR CITIZENS HALLOWEEN PARTY
The Town and Country Senior Citizens will hold its Halloween party Friday, October 26 following its monthly pot luck dinner which is at 11:30 a.m. There will be a short business meeting before the party. Costumes are optional. Come and join in the Halloween fun.
COMMUNITY CLUB APPRECIATION DINNER
The Effingham Community Club will host its annual Appreciation Dinner, Wednesday, October 24, at the Junior/Senior High School Commons Area in Effingham. Special guests are the Lions Club and Effingham Library Board. All Community Club members please bring one meat dish and one salad or dessert. Each dish should serve 12. The program will be provided by the ACCHS Soundmasters directed by Amy Eckert.
EFFINGHAM UNION CHURCH NEWS
DATES TO REMEMBER
October Breast Cancer Awareness Month. Wear Pink
Oct 18 EUWS Fall Meeting
Oct 21 Fall Harvest Collection
Church Board Meeting
Oct 26 Topeka Rescue Mission trip
Oct 31 Halloween
Nov. 4 Newsletter
PANTRY NEEDS: For the month of October, the Atchison County Food Pantry is in need of any type of soup, mac and cheese, pancake mix, syrup, chili seasoning and chili beans. Monetary donations are always welcome.
NEWSLETTER
I am planning on doing the newsletter on the first Sunday of the month. Getting on a regular schedule will let you know when to send in your news to me. Just get it to me by the prior Wednesday. My email is fayjohn1961@gmail.com or send to Cindy Pangburn at effunionsec@gmail.com.
WOMEN'S FALL MEETING
The Mary Martha Circle is hosting the Union Church Women's Society Fall meeting on Thursday, October 18th in the Christian Education Building at 7:00 p.m. The executive meeting is at 6:45. Seth Montgomery will present the program on foster kids in Kansas. He will inform us of the foster care system and foster parenting. There is a real need for this, even if it is for emergency care, while they try to find placement. The Circle is asking the church to help with Christmas presents for foster children. The circle will be taking donations of toys to help with Christmas. There is also a need for pajamas, underwear, and socks as well.
YOUNG ADULT CLASS ~Linda Montgomery
The Young Adult class will be starting a new video series Oct 7th, "Lord, Change my Attitude: Before It's Too Late!" by James MacDonald. Below is a little snippit:
"A best seller since 2011, Lord, Change My Attitude Before It's Too Late is classic James MacDonald: bold, practical and communicated in a way designed to set readers free from the negativity that erodes happiness. This new revision now includes study application questions in each chapter to help readers identify the attitudes of the heart that need change in order for God's abundance to flow. While patterns of thinking won't always change overnight, Pastor MacDonald shows readers how to begin to recognize wrong attitudes and work on replacing them with the right one."
It will be a 10 week class using videos and discussion. I would like to invite anyone wanting to come.
THANKS
Thanks to Mike and Sharon Graves, Rita Madden and Kris Shell for serving at the Topeka Rescue Mission on the last Friday of September.
The family of Ardena Henning would like to express our gratitude for the prayers, friendship and support shown during Mom's last few months on earth and at the time of her passing. Each and every one have been a blessing to us during this very hard time. Thank you again. Rita Madden
SPECIAL OFFERINGS
October is month of special offerings. The Fall Harvest collection will be taken the first three Sundays of the month. The offering takes the place of a fundraiser. It is a lot less work than a fundraiser would be. Also, the apportionment will be collected in October to be sent to the Presbyterian and Methodist denominations. It helps them with their mission programs and keeps the office open. Don't forget the regular offering.
DECOR
The seasonal arrangements in the sanctuary windows and pulpit area have been arranged by Karlie Parnell. She seems to have the talent of her great grandma for decorating as it always looks beautiful. She is using the decorations that have been used in past years and adding her own touch. Thank you Karlie!
MARY MARTHA PLAN FALL MEETING
The Mary Martha Circle met at the home of Elaine Oakleaf, September 29 with eight members present. Chairperson Ida Taliaferro opened the meeting with reading "Because of Jesus." Elaine Oakleaf gave devotions on the church in the forest. The circle made plans for the Women's Society Fall meeting October 18th, 7pm at the Ed Bldg. Seth Montgomery will present "Fostering Children." The circle is asking the church to help collect items for the foster kids in Kansas for Christmas. Seth will be sending a list of things needed. The circle will be furnishing a roaster of beef burger for the Effingham Community Library's fundraiser November 3rd at the Effingham Blue Building. The circle voted to give a donation to the Lancaster and Camp Creek Methodist churches for the revival they held the fourth weekend in September. Ida gave the program based on Mask of Lions, a book about gladiators and a Christian girl.
MAIN EVENT MISSION TRIP
Just a few notes about the Youth Group mission trip to Birmingham, Alabama in July. This was the youth group's tenth trip. The group always goes through YouthWorks that plans youth mission trips. The group numbered 15 including sponsors Chris Caplinger and Nate Smith. One Sunday Chris, Grace Bender, Jayden McNerny, Victoria Caplinger and Graci Posta shared their experiences during morning worship.
Once they arrived in Birmingham they worked with two other groups, one from Louisiana and one from Minnesota. Chris said that it was great opportunity for the group to serve people of the community with others, to grow in grace and faith and witness to others. He felt that they had a good relationship with the other two groups, and thought it was the best experience in the ten years. The kids had housekeeping tasks to do before they did work projects. The group finished painting a house and did landscaping for three places. They also visited the Altheia House. The fun thing they did was have a talent show. While in Birmingham they visited the Civil Rights Institute. When the mission trip was over the sponsors surprised the kids with a trip to Pensacola so they could enjoy the ocean. The group also toured Vicksburg Battlefield.
Sympathies Extended
We extend our sympathy to the Ray Ladd family at the loss of his mother, Greta. May God grant them peace and comfort, knowing that Greta is finally healed and at peace.
MUSCOTAH NEWS ~ Susan Higley
The Half Century Club met for a noon lunch on Monday, October 1st. Bill and Lucille Brown were hosts. They served fish from Bill's catches this summer. There were also lots of side dishes and desserts. Thank you Bill and Lucille for the delicious fish; it is always a treat. Half Century will meet on Monday, November 5th for their Thanksgiving dinner at 12 noon. The turkey and dressing will be furnished so please bring a side dish or dessert. If you are 50 or over come enjoy the good food and fellowship.
The date for the Trunk or Treat at the Muscotah Park will be Saturday, October 27th starting at 6 p.m. Bring all those ghosts and goblins to the park for candy and treats. Several people will have their trunks decorated and filled with goodies. Join the fun by decorating your trunk and bringing some candy. It is fun with lots of laughs and it is fun watching the little ones parade around. Adults are encouraged to dress up and be part of the fun.
Cancer Support Bingo will be Saturday, October 20th from 2 to 4 p.m. at the community building. Come join the fun and enable the group to help local cancer patients with extra expenses. Remember there will be refreshments and lots of prizes.
With the holiday season upon us, the Muscotah United Church has many activities planned. On Sunday, October 14th the Operation Christmas Shoebox started, with the last date November 18th. October 28th will be the all church hayrack ride at 5 p.m. with a weiner roast at 6. The hot dogs, buns, and chips will be furnished but brownies, cookies and the makings for s'mores are needed. November 11th will be the all church Thanksgiving dinner.
We had 6 ½ inches of rain this last week. That is the most we have seen in quite sometime. Many people reported bigger amounts. A hard freeze was forecast for Sunday night into Monday. The flowers will be gone along with the gardens. The trees will be turning and all the beautiful reds and oranges of fall will appear. It will be time to make sure all the winterizing is done and you are ready to set in for the winter. Wooly worms are showing lots of black I hear and the squirrels are so busy. We watched some the other day and they were going across the alley to my mother's house and picking up the walnuts and back to our house to bury them. Sounds like they are expecting a hard winter. I hear the persimmons have been showing spoons which means a lot of snow to shovel. We will just have to wait and see.
NEK Garden Tractor Results
The final garden tractor pull was held at Maple Leaf Festival on Saturday, September 22. Winners included:
700# class 1. Mike Mellenbruch Hiawatha 53' 3" at 3.2 mph 2. Betty Niehues Sabetha 40' 2" at 2.2 mph 3. Phyllis LeRow Hiawatha 35' 5" at 1.8 mph
800# class 1. Mike Springfield Hiawatha 59' 9" at 3.2 mph 2. Ed Higley Muscotah 57' 11" at 3.1 mph 3. Phyllis LeRow Hiawatha 57' 10" at 2.7 mph
900# class 1. Jim Boehmer Fairview 79' 7" at 3.7 mph 2. Brian Higley Muscotah 79' 3" at 3.5 mph 3. Ed Higley Muscotah 78' 7" at 3.5 mph
1,000# class 1. Mike Springstead Hiawatha 102' 9" at 3.6 mph 2. Mike Mellenbruch Hiawatha 99' 10" 3.6 mph 3. Jeff Niehues Sabetha 96' at 3.6 mph
1,100# class 1, Jim Boehmer Fairview 123' 1" at 3.9 mph 2. Jeff Niehues Sabetha 122' 9" at 3.6 mph 3. Art Wenger Hiawatha 121' 3" at 3.9 mph
1,200# class 1. Brian Higley Muscotah 162' 7" at 3.8 mph 2. Jim Boehmer Fairview 162' 4" at 3.9 mph 3. Ed Higley Muscotah 162' 2" at 3.9 mph
1,300# class 1. Ed Higley Muscotah 165' 11" at 3.6 mph 2. Ernie Herrera Hiawatha 165' 8" at 4.0 mph 3. Art Wenger Hiawatha 164' 4" at 4.0 mph
See you next year!
CELEBRATING VICTORIES ~ Jack Albright
I launch my small boat laden with prayers that there are readers who will be encouraged to celebrate victories they have achieved this past year.
One year ago I was a resident in Atchison Senior Village. Although I was physically secure in a safe healing environment, I had the horrible feeling that I was suffocating in a miry quicksand pit of physical and emotional trauma. My only feeling of security was that God was securely holding me.
I look back on that experience and celebrate with the words of Jenny B. Wilson's song: "Hold To God's Unchanging Hand."
"Time is filled with swift transitions. Naught on earth unmoved can stand. Build your hopes on things eternal, hold to God's unchanging hand."
Now, a year later, I give God thanks for many victories. Celebrating my ninetieth birthday at home with several friends, many cards, phone calls, balloons, and flowers was one of the most meaningful.
Another highlight was when we were invited to lead a worship service at Senior Village. It was during that service that I shared my great discovery. Senior Village was not the miry pit. I brought my miry pit with me when I came there to a place of comfort, compassion, security, and healing. I would have taken my miry pit into my own home if we had made that choice. It is true that we help to create our environment.
Physical illness and overwhelming depression were the two factors that brought me to Senior Village, The depression began when my son rejected me and took my granddaughter from me.
Another verse of Wilson's song encourages me to more properly relate to this rejection. "Trust in Him who will not leave you, whatsoever years may bring. If by earthly friends forsaken, still more closely to him cling."
Meditating on John 15:20 provided me with encouragement. "Remember what I told you: 'A servant is not greater than his master.' If they persecuted me, they will persecute you also. If they obeyed my teaching, they will obey yours also." My son rejected me because he has rejected God. He is risking everything by trying to be an atheist. A God-hater.
On the cross Jesus was reaching from God in heaven to lost humans on earth. My new vision is that in one of his outstretched arms he holds Greg firmly and lovingly in his hand. In his other hand he firmly and lovingly holds me. He is a wise circuit breaker.
Although unseen by humans, God is doing his "God thing" of working out Romans 8:28 in both Greg and myself. This new vision comforts me.
My daughter abandoned me for a different reason. She feels that she was "religiously abused." "Too much of Papa's church." She presently plays an instrument in a large church orchestra. I am at peace with her choice.
My age daily narrows my field of service but I maintain fellowship with several pastors. A major victory I celebrate is the loving relationship I maintain with hundreds of members of the churches who have called me their "supply pastor."
I get hugs from babies, young children, and teens that stand taller than I, and college students and graduates. To all my old fossil friends I congratulate and salute. To the beautiful ladies who have reached full bloom I bow in love and respect. I love their hugs.
The last verse of Wilson's song sums it up this way: "When your journey is complete, if to God you have been true. Fair and bright the home in glory your raptured soul will view."
FROM PASTOR AL ~ Al Schirmacher
Christian friends,
"We will not neglect the house of our God." Nehemiah 11:39
In Old Testament times, this was the temple in Jerusalem.
In the New Testament, and today, this is not a building but the gathering of God's people.
"Consequently, you are no longer foreigners and strangers, but fellow citizens with God's people and also members of his household, built on the foundation of the apostles and prophets, with Christ Jesus himself as the chief cornerstone. In him the whole building is joined together and rises to become a holy temple in the Lord. And in him you too are being built together to become a dwelling in which God lives by his Spirit." Ephesians 2:19-22 NIV
Christians together are God's temple.
But it's so easy to slide away, to not get together.
Busyness.
Family activities.
Fatigue.
Habit.
We are created to live in community, called to be together....
Yet, sadly, we deceive ourselves that it's OK to function completely on our own.
God disagrees.
"And let us consider how we may spur one another on toward love and good deeds, not giving up meeting together, as some are in the habit of doing, but encouraging one another—and all the more as you see the Day approaching." Hebrews 10:24-25 NIV
Are you a Christian?
Do you wish to follow God?
Then hear and heed His words
Be blessed, brothers and sisters. Together.
(Other passages to consider - Acts 2:42-47 & Ephesians 4:11-16 - and 37 "one another" verses)
Al Schirmacher
Holy Lord
our lover
our judge
our savior
we are your
hurting people
inescapable pasts
broken presents
serious illnesses
binding addictions
wrenching anxieties
fractured relationships
we cannot accurately
parse our guilt and others'
so we come as we are
sinners and sinned against
seeking forgiveness
seeking renewal
seeking ability to rise
step forward and walk
in faith trust confidence
once again today and
all our tomorrows
because of Jesus'
sacrifice and tender mercies
Amen
LETTERS TO THE EDITOR
Supermarket Shenanigans ~ John Schlageck, Kansas Farm Bureau
Why do you think your mom made a grocery list and stuck to it?
From the time you enter the supermarket parking lot until you reach the checkout counter, every part of a supermarket is designed to make you spend more money than you need to.
Look at your own shopping habits. How often do you dash to the store for milk and walk out with a box of donuts (they'll taste so good for breakfast), a big bag of chips and salsa (for fun), ice cream (it was on sale), a fresh baguette (it smelled so good) and a magazine (what has The Donald done with his hair now?).
The first thing most of us do when we walk through the doors is reach for a shopping cart. While you probably don't know, this 1938 invention was designed to let customers make larger purchases more easily. Heck it's got wheels and plenty of room.
And in case you hadn't noticed, you can buy happiness at your local supermarket.
Most supermarkets put high-margin departments like floral and fresh-baked goods near the front door. They're located on your right and most people shop from right to left – just like driving your car. That way you'll run into such items when your cart is empty and you're in high spirits.
Another reason to start with flowers and baked goods is the smell. You can't help but follow your nose as you begin salivating and increase your speed toward the apple fritters. In less than two minutes, you've purchased a dozen tasty treats. Yum.
It's almost unfair and you're well on your way to impulse buying – grocery list be damned. These siren departments make sure you're in a good mood and make you more willing to spend.
Where's my moo-cow milk? You know what I came here to buy in the first place?
Supermarkets stock dairy products and other essentials on the back wall so you must fight your way through aisles of chips, candy, cookies and other snack food – the entire store – to find them.
Once customers buy their first item, for many shopping becomes a quest. They walk up and down every aisle without deviating.
Supermarkets stack items they most want you to buy at eye level. For example, in the cereal aisle bulk items are placed at the bottom. Healthy cereal is stocked at the top while expensive, brand-name cereal is situated at eye level usually at the end of aisles.
Sugary, highly advertised kids' cereal is placed a bit lower, so youngsters can look these items straight in the eyes while begging parents to buy them.
Sample stations slow you down while exposing you to new products. If you're shopping while you're hungry, chances are good you may grab a couple of these new products to snack on while you head home after shopping.
Store size matters. People tend to spend less time shopping in crowded stores. They purchase fewer items, do less impulse buying, don't visit as much and oftentimes are anxious to get out the door.
Music impacts supermarket shopping too. Consumer studies show slow music allows people to take their time and spend more money. Loud music moves shoppers through the store quickly without affecting sales. And believe it or not, classical music entices people to buy more expensive merchandise.
The checkout line remains the most profitable area of the supermarket. It's here that after a few minutes of waiting in line, buyers treat themselves to their favorite chocolate bar in the candy rack or a magazine they've been thumbing through.
Hallelujah.
But wait, it's time to present your "Valued Shopper Card." Occasionally you receive a deal, but more importantly this card keeps you coming back so the store can collect valuable marketing data.
You swipe your card. Pay your bill and finally you're able to get the devil out of supermarket hell.
"You come back again now," the clerk smiles.
John Schlageck is a leading commentator on agriculture and rural Kansas. Born and raised on a diversified farm in northwestern Kansas, his writing reflects a lifetime of experience, knowledge and passion.
OBITUARIES
Joyce Nadine "Cricket" Smith, 76, formerly of Kearney, MO, died on Friday, Oct. 12, 2018 at Stonecrest @ Burlington Creek, Kansas City, MO.
Funeral services will be 2:00 pm on Tuesday Oct. 16th, 2018 at the St. John's Lutheran Church with Seth Montgomery officiating. Burial will follow in the Old Huron Cemetery, Old Huron, KS. The family will receive friends from 1:00 pm until time of service at the St. John's Lutheran Church, Lancaster. The Becker-Dyer-Stanton Funeral Home is handling the arrangements. Memorial contributions are suggested to St. John's Lutheran Church and may be sent in care of the funeral home. Condolences to the family may be left online at www.beckerdyer.com.
Joyce N. Harden was born on Jan. 25, 1942 in Old Huron, KS the daughter of Charles G. and Violet F. (Stirton) Harden. She graduated from Atchison County Community High School in 1960. Cricket worked as a nurse's aide at Liberty Hospital for 17 years and then for Dr. Schroeder for 13 years retiring in 2012. She was a member of St. John's Lutheran Church, Lancaster, KS and enjoyed scrap booking, attending Gospel Concerts, was an avid sports fan enjoying basketball and football especially the KC Royals and the Chiefs. She especially enjoyed her family and spending time with her grandchildren.
She was married to Robert "Bob" Smith, on March 17, 1963 at St. John's Lutheran Church, Lancaster, KS. Mr. Smith survives of the home in Kearney, MO. Additional survivors include two sons, Rodney (Stacy) Smith, Littleton, CO, and Cory (Amy) Smith, Kearney, MO; four brothers, Charles (Mary) Harden, Mayetta, KS, Gary Harden, Lancaster, KS, Dean (Pam) Harden, Everest, KS, and Allen (Cindy) Harden, Lancaster, KS; two sisters, Boots Bowen, Parkville, MO, and Donna (Gary) Hegwood, Lancaster, KS; three grandchildren, Tucker , McKinley and Brinley. Her parents; two brothers, Pat and Bill Harden; and one sister, June Scholz, preceded Joyce in death.
GOVERNMENTAL NEWS
Unapproved Minutes of the October 9 Meeting of the Atchison Co. Commission
Pursuant to the law, the Atchison County Commission Board met in Regular Session at 1:00 PM on the 1st floor of the courthouse, 423 N 5th St. Atchison, KS. Chairman Eric Noll called the meeting to order with Commissioner Henry W. Pohl, Commissioner Jack Bower and County Counselor Patrick Henderson present for the meeting. Deputy County Election Officer, Kalee Vanderweide recorded the minutes.
The Board recited the pledge of allegiance to start the meeting.
Herb Gwaltney dropped off more petitions for Atchison Senior Village. Also dropped off an article that was in the Kansas City Star on October 9, 2018.
Minutes of the October 2, 2018 meeting were reviewed with no corrections noted.
Commissioner Pohl made the motion to approve the minutes. Commissioner Bower seconded the motion. Chairman Noll called for a vote, all voted aye. Motion carried 3-0.
*Commissioner Comments and Committee Reports: Commissioner Bower stated he has heard many people ask why we (the board) have not verbalized why we want to sell the nursing home.
Commissioner Pohl stated he is just concerned with what information the petition signers have been given.
*New Business Before the Board: Evelyn Lorenz, Diane Nielson, Barbara Higgins, and Carol Lintner appeared before the board for the Family and Community Education (FCE) Week Proclamation. They have a project: Human Trafficking for Kansas at Benedictine College on October 10, 2018 from 7:00 pm – 8:30 pm. The board proclaimed the week of October 14th through October 20th, 2018 Kansas Family and Community Education Week.
Abby Perdue, Charlie Perdue, Cindy Perdue, and Jessica Perdue appeared before the board for the Breast Cancer Awareness Proclamation. The board proclaimed October 2018 as Breast Cancer Awareness Month.
Recover-Care presented a Letter of Intent to the board for the Atchison Senior Village.
Commissioner Bower made a motion to not enter agreement until there is more information available to board. Motion died for lack of a second. During the workshop on September 4, 2018, everyone agreed that financials were needed.
*Executive Session: Commissioner Pohl moved that the Board of County Commissioners recess into executive session at 1:50 pm for consultation with an attorney for the public body which would be deemed privileged in the attorney-client relationship, as allowed by K.S.A. 75-4319(b)(2), and that the purpose of the closed session is to protect confidentiality of the discussion, and that the Board come out of the executive session at 2:10 pm, in the commission room, 1st floor, courthouse. Those present will be: the three commissioners and Counselor Henderson. Chairman Noll second the motion. Chairman Noll called for a vote. Motion carried 2-1, with Commissioner Bower as the nay vote. Commissioner Bower opposes as he doesn't believe the board has done a lousy job in communicating why the board wants to sell Atchison Senior Village and the executive session is necessary.
There was no action taken during the executive session.
*Reports of Elected Officials and Department Heads: Seth Howard, Road and Bridge Superintendent, discussed in the workshop, buying a 12M3 Cat grader from Foley. Commissioner Bower made a motion to buy the grader from Foley for $290,000.00, based upon getting a trade in value of approximately $164,000.00. Commissioner Bower made a motion to buy the grader from Foley for $290,000.00 if we can get the proper financing. Commissioner Bower rescinds this motion. Commissioner Bower makes a motion to buy the grader from Foley for $290,000.00. Counselor Henderson is going to send out proposals for the $126,000.00 financing at 7 years. The board will revisit this with Superintendent Howard on October 23, 2018.
*County Counselor Updates: Pat Henderson, County Counselor, discussed the road weights and the restrictions. The county road rules are the same as the state highway rules; generally, an 88,000-pound limit, 34,000-pounds per axle. If McPherson Road gets a speed limit of 45, a resolution would allow this to happen.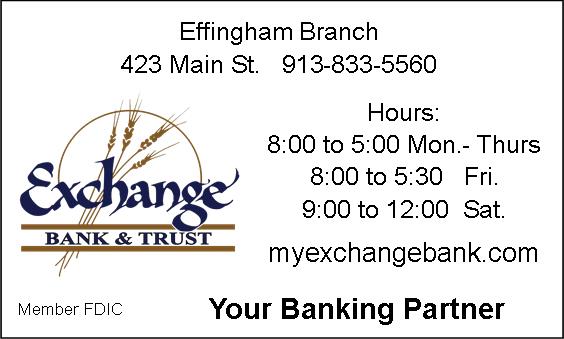 *Public Comment: Marcus Clem, Atchison Globe, asked the board for an official statement for the executive session other than the attorney-client privilege. Counselor Henderson stated it was in regards to a letter of intent, modifications and terms of an agreement.
Bills were presented to be signed.
Commissioner Pohl made the motion to adjourn at 2:30 pm. Commissioner Bower seconded
the motion. Chairman Noll called for a vote, all voted aye. Motion carried 3-0.
*Note: Once approved these minutes will be the official minutes of the Board of County Commissioners. Regular meetings of the Board of County Commissioners are video-recorded.
The video of these meeting is generally available for supplementation of the minutes. The videos can be located under the Government tab at www.atchisoncountyks.org.
Attest: Kalee Vanderweide, Deputy County Election Officer
Suspect in Topeka officer involved shootings arrested
TOPEKA, Kan. – Today, the suspect from two officer involved shootings which occurred Thursday in Topeka was arrested.
On Sat., Oct. 13, just before 12 p.m., Trevon L. Brown, 23, was discharged from the hospital, and immediately transported to the Shawnee County Jail where he was booked for two counts of aggravated assault on a law enforcement officer, two counts of felony possession of a firearm, interference with law enforcement, and criminal use of a weapon. These are initial booking charges.
The investigation is ongoing. Once the Kansas Bureau of Investigation (KBI) concludes its investigation, the findings will be turned over to Shawnee County District Attorney Michael Kagay for his review. Any further information related to this investigation will come from the District Attorney's Office.
308 crime victims to receive support
TOPEKA – (October 12, 2018) – The Kansas Crime Victims Compensation Board yesterday awarded financial assistance to 308 victims of violent crime at its October meeting, Kansas Attorney General Derek Schmidt said.
Awards were made in 147 new cases. Additional expenses were paid in 161 previously submitted cases. The awards totaled $311,753.17.
The Division of Crime Victims Compensation in Schmidt's office administers the Crime Victims Compensation program, which was established in 1978 to help victims of violent crime pay for their unexpected expenses such as medical treatment, mental health counseling, lost wages, dependent support and funeral expenses.
The state's three-member Crime Victims Compensation Board determines claims that are eligible for payment and how much money will be awarded to each claimant. Awards are limited to a maximum total amount of $25,000 with limitations of $5,000 for funeral expense, $5,000 for outpatient mental health counseling, $10,000 for inpatient mental health treatment and $1,500 for grief counseling for family survivors of homicide victims.
A portion of assessed court costs and fines, inmate wages, parole fees and restitution paid by convicted offenders provides funding to the program.
For more information about the Crime Victims Compensation program call (785) 296-2359 or visit the attorney general's website at www.ag.ks.gov.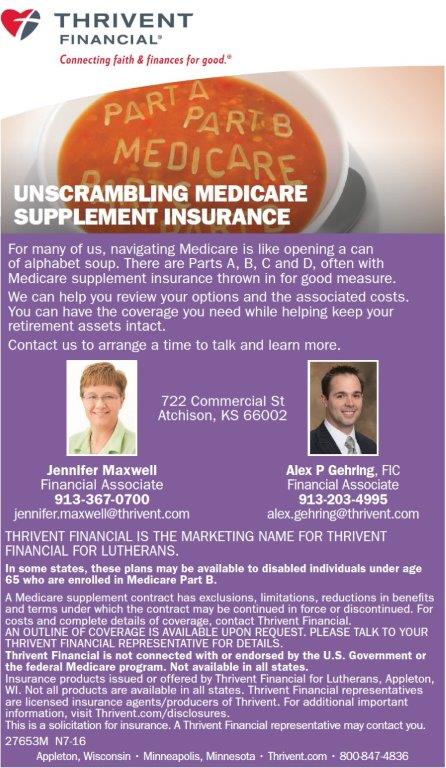 Riley County nurse found guilty of Medicaid fraud, drug crimes, related charges in three counties
TOPEKA – (October 11, 2018) – A Riley County nurse has been found guilty of Medicaid fraud and related charges in three Kansas counties, Attorney General Derek Schmidt said.
Kathleen M. Kleuskens, of Ogden, this month entered pleas and was found guilty of a total of 10 charges filed by the attorney general's office in Pottawatomie, Clay and Geary counties.
In Pottawatomie County on October 2, Kleuskens pleaded no contest to one count of possession of fentanyl with intent to distribute, and she pleaded guilty to one count of mistreatment of a dependent adult and one count of Medicaid fraud. District Judge Jeff Elder accepted the pleas and scheduled sentencing for January 8, 2019.
In Clay County on October 4, Kleuskens pleaded guilty to one count of making false information, one count of forgery and one count of Medicaid fraud. District Judge John Bosch accepted the pleas and scheduled sentencing for January 3, 2019.
In Geary County, Kleuskens today pleaded no contest to one count of possession of oxycodone with intent to distribute, no contest to one count of hydrocodone with intent to distribute, and she pleaded guilty to one count of mistreatment of a dependent adult and one count of Medicaid fraud. District Judge Martiza Segarra accepted the pleas and scheduled sentencing for January 11, 2019.
Kleuskens' convictions stem from times she was employed as a licensed practical nurse (LPN) at nursing facilities in Wamego, Clay Center and Junction City.
An investigation by the attorney general's Medicaid Fraud and Abuse Division, Clay Center Police Department, Junction City Police Department and Wamego Police Department revealed that during her times of employment at those facilities Kleuskens forged prescriptions for opioids and intercepted delivery from pharmacies to nursing facilities, altered records to make it appear that nursing home residents had been timely administered prescription opioids when they had not, altered medical records with other inaccurate information and forged signatures, and exploited internal procedures for discontinued prescriptions.
The cases are being prosecuted by Assistant Attorney General Ed Brancart of Schmidt's office.
Sen. Moran Applauds Passage of America's Water Infrastructure Act
WASHINGTON – U.S. Senator Jerry Moran (R-Kan.) – member of the Senate Committee on Environment and Public Works – today applauded the passage of the bipartisan America's Water Infrastructure Act of 2018, S.3021, by a 99-1 vote in the Senate. This legislation was passed unanimously last month by the U.S. House of Representatives.
"From flood protection to modernizing our drinking water systems, this legislation will address critical components of Kansas' infrastructure that are far too often taken for granted," said Sen. Moran. "Our farmers, ranchers and manufacturers rely on our ports and waterways for access to markets around the world. With more than 60 percent of our grain exports moving through America's inland waterways, along with a multitude of other commodities and products, this legislation will benefit Kansas agriculture and stakeholders across a number of industries. In addition, by increasing local involvement and providing more feasible cost-sharing arrangements with Kansans, this legislation delivers much needed progress for more efficient and innovative solutions to address our infrastructure needs."
The America's Water Infrastructure Act supports the viability of water resources important to Kansas by increasing local stakeholder input in federal projects, providing protection from dangerous floodwaters, improving maintenance of federally-owned reservoirs and maintaining the navigability of inland waterways across the country. This legislation reauthorizes major water infrastructure financing programs, promotes the use of hydropower and assists local communities with updating their drinking water systems.
Highlights of the America's Water Infrastructure Act for Kansans:
· Provides financial relief to Kansans for federally-owned and operated water resource projects, including Kansas farmers and local sponsors along the Missouri River.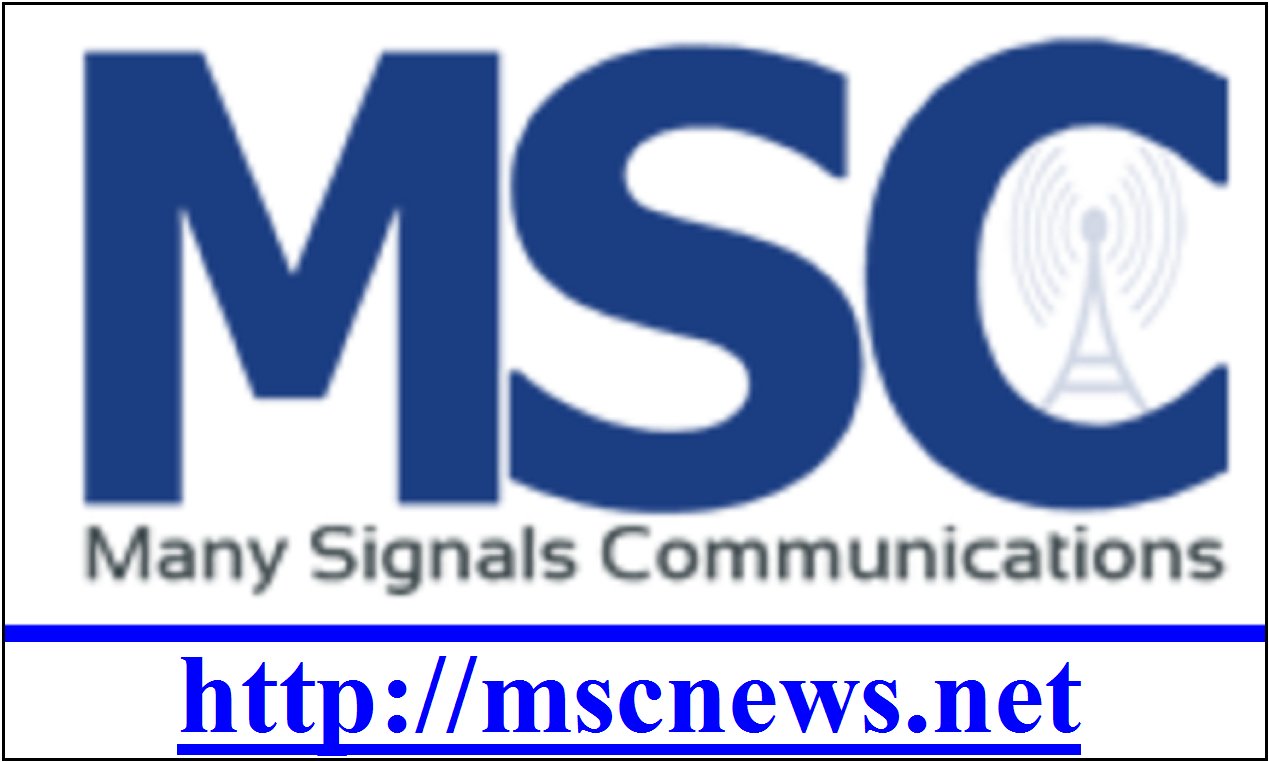 · Expands local stakeholders' roles in Army Corps projects by allowing local project sponsors to perform and be reimbursed for project activities that can be completed more efficiently and at a lower cost than the Federal government, while also increasing partnership opportunities with institutions of higher education for project delivery.
· Increases funding for certain Continuing Authorities Programs (CAP) that help Kansas communities initiate projects.
· Provides for an expedited feasibility study and future access to federal funding for an ecosystem restoration project on the Kansas River near Topeka.
Pawnee County contractor ordered to repay $14,000 to consumers
TOPEKA – (October 10, 2018) – A Pawnee County contractor has been ordered to repay more than $14,000 to Kansas consumers after being accused of violating Kansas consumer protection laws, Attorney General Derek Schmidt said today.
In separate court judgments in Ellis and Rush counties, Robert W. Blecha, of Garfield, was ordered to pay a total of $14,770.95 in restitution to Kansas consumers. The judgments also require Blecha to reimburse the attorney general's office for the costs of its investigation. District Judge Blake A. Bittel and Chief District Judge Bruce Gatterman recently approved the consent judgments in Ellis and Rush counties, respectively.
Schmidt had accused Blecha of contracting with consumers to construct buildings, accepting payment but not completing the work.
Schmidt reminded consumers when working with contractors to seek multiple bids and to be especially cautious when contractors demand payment upfront for work.
Copies of the consent judgments are available on the attorney general's consumer protection website at www.InYourCornerKansas.org/judgments.
AG Derek Schmidt urges FCC to continue efforts to allow consumers to block robocalls
TOPEKA – (October 9, 2018) – Kansas Attorney General Derek Schmidt this week asked the Federal Communications Commission to continue working to adopt rules that allow consumers to block unwanted robocalls.
In comments filed yesterday, Schmidt and the attorneys general of 34 other states emphasized that the solution to the plague of unwanted robocalls cannot be addressed by law enforcement alone. Rather, it will require technological solutions from telephone service providers.
"The State AGs intend to continue our fight against illegal robocalls and abusive calling practices on the front lines – by providing public education and outreach, receiving and responding to individual consumer complaints, and taking appropriate enforcement action when possible," the attorneys general wrote. "We will continue to do everything possible to track down and hold accountable those who engage in illegal calling practices. The State AGs recognize that no single tool or method will solve this serious consumer problem. Therefore, we are committed to continuing our multi-pronged attack of working closely with all interested parties, including our federal counterparts and members of the telecommunications industry."
The attorneys general lauded efforts by the FCC – encouraged by the state attorneys general – that last year resulted in a new rule allowing telecommunications providers to block calls from numbers that are invalid, unallocated or unused. However, fraudulent robocallers have adapted to this new rule by spoofing known numbers, including often the person receiving the call's own number.

The FCC is currently considering additional action that would adopt protocols for call verification, which would allow the telephone providers to authenticate legitimate calls and block illegally spoofed calls.
A copy of the attorneys general's comments is available at http://bit.ly/2QGfYhD.
KDA Supports Announcement on E15 Fuel
MANHATTAN, Kan. — Secretary of Agriculture Jackie McClaskey today expressed her approval for the action taken to support year-round sales of E15 fuel. "Today's announcement that the White House has waived the regulation that restricted sales of E15 is great news for Kansas and for Kansas farmers. We have advocated for years to allow year-round sales of E15 fuel, which provides more fuel choice to consumers and is progress for corn and ethanol producers. We are pleased to see the administration take this action to support rural economies. This decision is one step in the right direction toward a solid U.S. ethanol policy."
AG Derek Schmidt Commends Initial Approval Of Medicaid Inspector General
TOPEKA – (October 9, 2018) – A committee of state senators today gave initial approval to the appointment of Sarah Fertig as Medicaid Inspector General, allowing her to begin serving in the position, Kansas Attorney General Derek Schmidt said.
The Senate Confirmation Oversight Committee today voted to allow Fertig to begin serving as Medicaid Inspector General. Fertig's appointment is subject to a final vote of the full Senate when the Legislature convenes next year.
"Today's action will allow Sarah to begin the process of reestablishing the Office of the Inspector General," Schmidt said. "While this process will take time, the committee's vote today is an important step toward establishing a professional, independent office of inspector general to improve operations of the state healthcare programs within the inspector general's authority."
Schmidt nominated Fertig to the position in January. The nomination followed action by the Legislature in 2017 to move the Office of the Inspector General from the Kansas Department of Health and Environment to the Kansas Attorney General's Office. The office currently has no employees, office space or equipment, but today's committee action will allow work on all of those matters to begin.
"I am honored and excited to begin the hard work of rebuilding this important oversight function," Fertig said.
For the past seven years, Fertig, of Lawrence, has served as an assistant attorney general in the Legal Opinions and Government Counsel Division at Schmidt's office. Her previous professional experience includes serving as inspector general for the Kansas Juvenile Justice Authority and working in the Global Pharmaceutical and Health Sciences Division of PricewaterhouseCoopers. Fertig earned both her bachelor's and law degrees from the University of Kansas and is a Certified Inspector General, which is one of the statutory requirements for the inspector general
MISCELLANEOUS PRESS RELEASES
KDA Participates in Trade Mission to Uruguay
MANHATTAN, Kan. — In September, the Kansas Department of Agriculture participated in a trade mission to Uruguay, where Kansas purebred beef cattle producers had the opportunity to research and develop new markets for beef genetics. They attended Expo Prado, the most prominent livestock show in Uruguay, to understand the quality of the beef cattle and to network with Angus breeders who were at the show. In addition, the team took several tours to see how U.S. beef cattle genetics are working in production systems in Uruguay.
The team representing Kansas on the trade mission included: Gene Barrett, Barrett Cattle; Joe Carpenter, Downey Ranch, Inc.; Kevin Kniebel, Kniebel Cattle Co.; and Shirley Acedo, KDA advocacy, marketing, and outreach.
"I really enjoyed visiting with the semen company representatives to hear their thoughts on what their customers' demands are," said Kevin Kniebel. "We were able to maximize our time spent with companies and producers."
Uruguay has become an importer of Kansas products in recent years. In 2017, Kansas exported over $100,000 of goods to Uruguay, much of which were animal products, which includes genetic material such as bovine semen or embryos. The team learned that cattlemen in Uruguay have expressed a preference for Angus genetics; 60 percent of the cattle in Uruguay are Angus.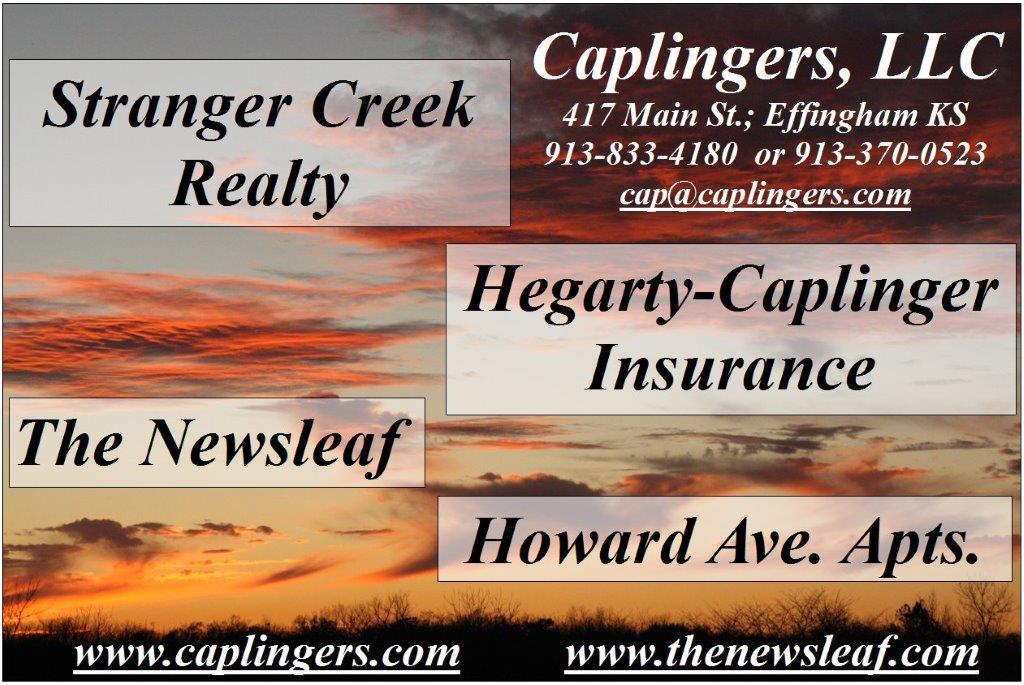 "Our Kansas beef producers were able to explore several cattle ranches in the northern and western parts of Uruguay," said Acedo. "They gained a good perspective of the importance of rotational grazing in the relation to the profitability of the local beef industry as well as the significance of U.S. genetics to the improvement of their cow herds."
The trade mission was organized by KDA and funded through U.S. Livestock Genetics Export, Inc., using funding through the Market Access Program. USLGE is a nationwide livestock-specific, not-for-profit trade association representing the International Market Development interests of the U.S. dairy, beef, sheep, swine, and horse breeding industries. KDA strives to encourage and enhance economic growth of the agriculture industry and the Kansas economy by exploring and expanding both domestic and international marketing opportunities. The Kansas Ag Growth Project identified beef cattle international market development as a key component for state growth. For information on this or other international trade missions, please contact Suzanne Ryan-Numrich, KDA international marketing director, at 785-564-6704 or suzanne.numrich@ks.gov.
USDA Issues Farm Safety Net and Conservation Payments
Total Exceeds $4.8 Billion
WASHINGTON, Oct. 12, 2018 – Agriculture Secretary Sonny Perdue today announced that the United State Department of Agriculture (USDA) continues to invest in rural America with more than $4.8 billion in payments being made, starting this month, to agricultural producers through the Farm Service Agency's Agriculture Risk Coverage (ARC), Price Loss Coverage (PLC) and Conservation Reserve (CRP) programs. Approximately $3 billion in payments will be made under the ARC and PLC programs for the 2017 crop year, and approximately $1.8 billion in annual rental payments under CRP for 2018.
"Despite a temporary lapse of Farm Bill authorities, farmers and ranchers can rest assured that USDA continues to work within the letter of the law to deliver much needed farm safety net, conservation, disaster recovery, and trade assistance program payments," said Perdue.
The ARC and PLC programs were authorized by the 2014 Farm Bill and make up a portion of the agricultural safety net to producers when they experience a substantial drop in revenue or prices for their covered commodities.
"These program payments are mandated by Congress, but the Department has taken measures to ensure we meet our deadlines and get capital in the hands of those folks that need it most. Unfortunately, 2018 has proven to be another tough year for producers across the Nation, making the timeliness even more critical. Our resilient farmers, ranchers, and producers are battling more hurricanes, wildfires, droughts, floods, and even lava flows," said Perdue.
PLC payments have triggered for 2017 barley, canola, corn, grain sorghum, wheat and other crops. In the next few months payments will be triggered for rice, chickpeas, sunflower seeds, flaxseed, mustard seed, rapeseed, safflower, crambe, and sesame seed. Producers with bases enrolled in ARC for 2017 crops can visit www.fsa.usda.gov/arc-plc for updated crop yields, prices, revenue and payment rates. The estimated payments are before application of sequestration and other reductions and limits, including adjusted gross income limits and payment limitations.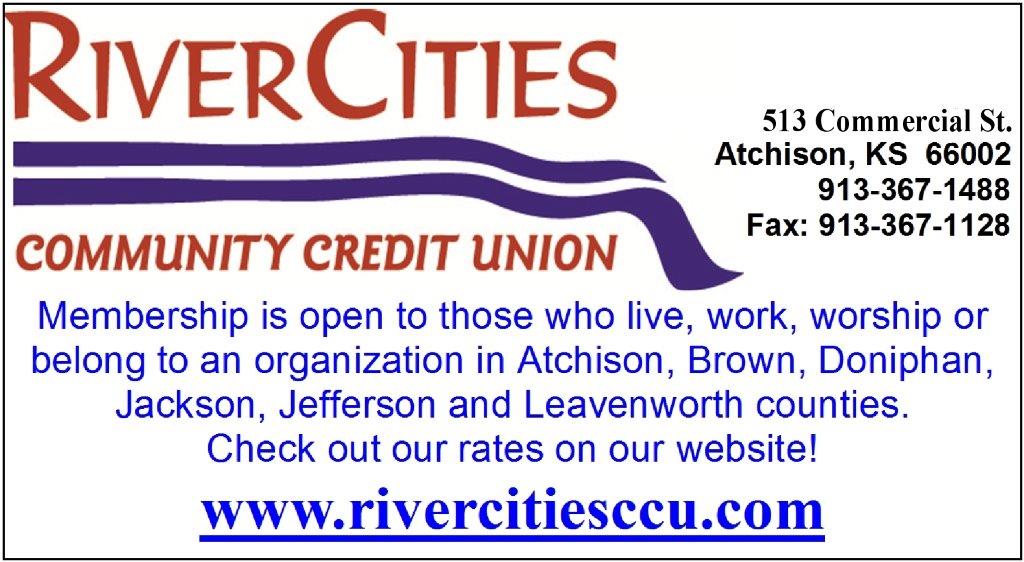 Also, this week, USDA will begin issuing 2018 CRP payments to over 362,000 landowners to support voluntary conservation efforts on private lands. "CRP has long been a useful tool for the Department to encourage farmers to take that environmentally-sensitive, more unproductive land, out of production and build-up their natural resource base. These CRP payments are meant to help encourage land stewardship and help support an operation's bottom line," said Perdue.
Former Standout Athlete Finds New Passion Through FHSU Entrepreneurial Opportunities
HAYS, Kan. – Growing up in a baseball family in Hays, Hayden Hutchison mastered a multitude of pitches at an early age.
From the time he started playing organized baseball, Hutchison usually was penciled into the cleanup spot in his team's lineup. By the time he graduated from Hays High School in 2013, Hutchison was being recruited by colleges as a top-notch infielder and had set school records in hitting and pitching.
But nothing could have prepared him for the curveball that derailed his athletic career and forced him to readjust his plans.
Baseball for Hutchison now consists of watching his younger brother play for HHS and catching some Major League games on TV.
A potential MVP for any team he was a part of, that all changed for Hutchison when a broken hand, recurring knee injuries and a stress fracture at Neosho Community College in Chanute sidelined him indefinitely.
A talented athlete whose passion added another dimension to his arsenal, Hutchison now has found a new passion – entrepreneurship. Following that series of injuries, Hutchison returned to his hometown and Fort Hays State University.
Similar to the way he tackles any challenge, Hutchison dove head-first into his major of business administration and soon became involved in the Center for Entrepreneurship.
Scheduled to graduate in May 2019 with his bachelor's degree, Hutchison's newest venture is helping charter a CEO chapter on campus. CEO, the Collegiate Entrepreneurs Organization, happens to be the acronym on Hutchison's radar these days.
While he is interested in pursuing logistics positions, Hutchison said he would like to own his own business someday – be the CEO of his own company.
"I would love to do that, but I'm not at that level right now," he said. "I want to spend five to 10 years in a career and get some experience to understand the business process. That way I can obtain the skills to maybe branch off and start my company."
It's a sharp contrast to his goals when he graduated from high school in 2013.
"My main attention was on sports, and I was going to breeze by with some easy major," he said. "I knew at some point I wasn't going to keep playing baseball, so I knew I should get a degree. That time just came faster than I was expecting."
Coincidentally, Fort Hays State was an option for Hutchison all along, as he was being recruited as a student-athlete to play for the Tiger baseball team where his dad, Matt, had excelled in the early 1990s.
But the younger Hutchison's mind was set on playing at a Division I school. So he took the path of playing for a nationally known community college program, hoping to be seen by some D-I recruiters.
Hutchison will tell you now that the university in his own backyard has more to offer him as a student than he could have ever imagined.
"As I began spending more time on academics once I got to Fort Hays State, I realized the return of time investment," he said. "I had never really cared about that, was just interested in athletics. Now, by being involved as much as I have been, the return has been extraordinary in my opinion."
"I credit Fort Hays State for offering these opportunities," Hutchison continued. "Once you take advantage of them, FHSU continues to support you through them."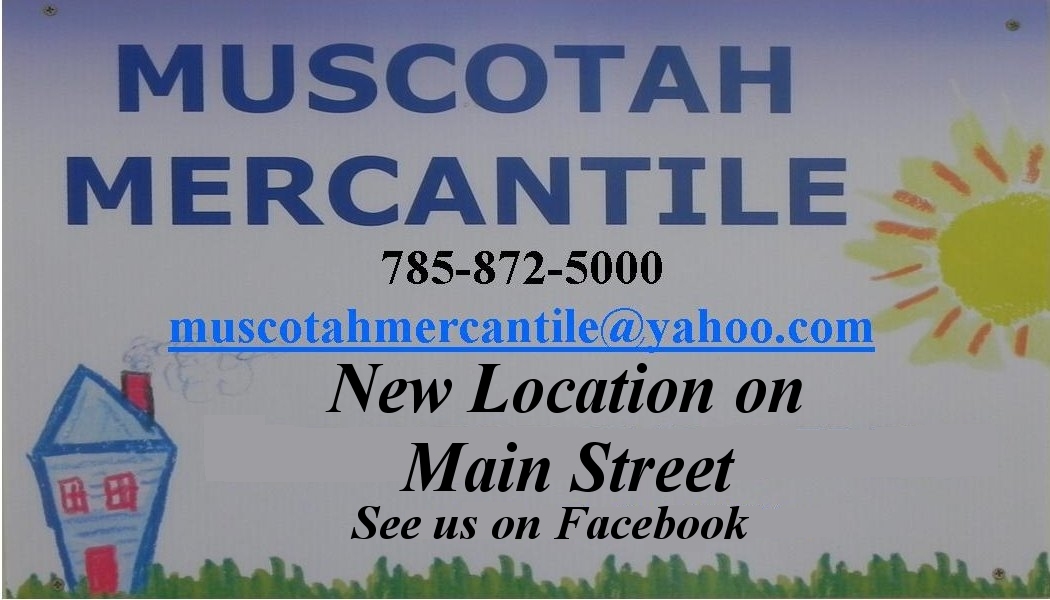 Hutchison it's ironic that he probably never would have realized those opportunities if it hadn't been for his injuries.
"I didn't really have another plan. Hays is home to me, and I had done three semesters of school already," he said. "I thought, 'Why not finish my degree in my hometown at an affordable university?' "
Hutchison said he soon learned affordable was just one of the many positive features that make FHSU a postsecondary gem. He also learned how to put the competitive nature that is part of his DNA to good use on a different playing field.
Hutchison hit a home run, so to speak, when he applied for the $5,000 Robbins Ambassador Scholarship sponsored by the W.R. and Yvonne Robbins College of Business and Entrepreneurship. Only two students received the award, and he was one of them.
He also was chosen as one of 20 to 25 who participate each year as a VIP Ambassador, a prestigious group of student leaders chosen to represent FHSU at official campus events.
It was at one of the ambassador events when Dr. David Snow, director of FHSU's Center for Entrepreneurship, told Hutchison about CEO, a national organization for entrepreneurial-minded students.
"I was excited about getting something like that going," Hutchison said. "Entrepreneurship is in our college title, and of all the things we have for students here at Fort Hays State, we don't have a student-led organization for entrepreneurship. I thought we needed that."
Snow said he was impressed with Hutchison's organizational and leadership skills even before he met him. When Hutchison learned that Snow was named the new director of the Center for Entrepreneurship, he emailed Snow at his former university in Pikeville, Ky.
"He was thinking of creating a student group from scratch," said Snow, who suggested to Hutchison that connecting with an established organization with bylaws and procedures already in place would be easier than to launch a new chapter.
So Hutchison soon became the one leading the charge for establishing a CEO chapter at Fort Hays State. In two months time, the new CEO now has between 15 and 20 active members, several who are preparing for the CEO Global Conference and Pitch Competition Nov. 1-3 in Kansas City, Mo., as well as the Kansas Start-Up Challenge in November on the FHSU campus.
Hutchison had to put his project on hold for a couple of weeks in September after being selected a finalist for the 2018 Homecoming royalty. After being chosen as a representative for the VIP Student Ambassadors for Homecoming king, Hutchinson and other nominees went through an extensive process including an application and interview with the royalty selection committee to even reach the finalist list.
It was one more item added to Hutchison's growing list of things to get done during the first semester of his senior year. But he said he thought it was worth the effort.
"I think we need to take advantage of all that FHSU has to offer," Hutchison said. "The resources and opportunities have really turned my entire educational experience around."
Hutchison said he is excited about building the CEO for the future.
"Hayden has not made himself the focus of CEO," Snow wrote in a letter nominating Hutchison for Outstanding CEO Chapter Leader Award which will be announced at the global conference. "Rather, he is working to build an entrepreneurial organization on the FSHU campus that will prosper and impact this community long after his departure."
Nonetheless, Hutchison is dead-set on making CEO's first year at Fort Hays State a memorable one, too. He has been busy helping organize fundraising events for the FHSU chapter.
Fort Hays State's CEO has already had a nationally acclaimed speaker in Matt Moody, founder of SalinaPost.com and HaysPost.com and current president of Bellwethr. At the CEO's last meeting, Hutchison urged fellow members to take in two upcoming presentations.
Daymond John from Shark Tank, a reality show where budding entrepreneurs introduce their ideas, is part of the FHSU Presidential Series this year. He will talk at FHSU on Nov. 7, and he is giving CEO members an hour-long question-and-answer session beforehand. The next day, Peter Werth, founder and CEO of ChemWerth Inc., will speak at the Entrepreneur Direct speaker series at the Robbins Center. Werth is an FHSU graduate for whom the Peter Werth College of Science, Technology and Mathematics is named.
"It's going to be busy this year, but I'm looking forward to everything," Hutchison said. "All these opportunities at Fort Hays State have definitely laid some bricks for my career in the long run. I know it's not the pinnacle, but it's definitely another building block, one more step moving forward."
Taking the Urban Farm to Rural Towns By Jennifer Kongs
Topeka, KS - Chris and Christi Janssen have taken the concept of an urban farm and modified it to the town of Scandia (population estimated at about 350 people). The Janssens have launched and managed a CSA (community-supported agriculture) program and sell at multiple farmers' markets, driving hundreds of miles each week to reach their spread-out customers, but determined to provide fresh produce to the small towns clustered around their own in North-Central Kansas.
The Janssens moved to Scandia to be closer to Christi's family, who live in the area, in 2006. Chris had a job as a teacher and Christi was working at an eye doctor's office. Becoming vegetable farmers and marketers was not in the plan. But, two years after the move, Chris lost his job. Shortly after, the eye doctor where Christi worked was sold, and she, too, lost her employment. Chris worked at Depot Market, a large, wholesale-focused specialty crop operation in nearby Courtland, as the couple started their own vegetable operation, which they named C and C High Tunnels. "This is what we decided would work without uprooting the family again," Chris says.
KRC visited the farm, which covers a total of about 2 acres of cultivated land on one edge of Scandia, in early June 2018. Chris gave a tour of their four plots as well as their home lot. The weather was warming after an unseasonably long, cold spring. Despite the delay in warm weather, the crops inside the Janssen's high tunnels were looking strong. "We started out with two high tunnels in 2009, when we bought our first plot of land. We added a third in 2011."
The couple raises about 2,500 tomato plants and about as many brassica crops, as well as potatoes, sweet potatoes, onion, cucumbers, sweet peppers, onions, rhubarb, melons, squash, berries and more. They plant tomato starts in the high tunnels around the first week of April, and start their melons and squash in a small unheated greenhouse by their home at about the same time.
Most growers using high tunnels choose determinate tomato varieties because the indeterminate varieties can grow unwieldy, requiring regular attention to pick the suckers off as the plants grow and trellising to the top of the hoop house structure. "We mostly grow Jet Star tomatoes," Chris says. "We prefer indeterminate tomatoes because we think they have better flavor."
Without steady income at the time they started the farm, Chris says the high tunnels were financed through loans. "We got a rural development loan out of Belleville and a loan from a bank in Courtland to buy the high tunnels. We had to go into some pretty serious debt, as this was before there were grants available to put up high tunnels for nonorganic producers like us. We went to the Courtland bank because the bank in Scandia didn't want to finance the tunnels." (The Natural Resource Conservation Service now allows organic and nonorganic producers to apply for its high tunnel grants.)
When asked whether wind or other complications have caused them much trouble with their high tunnels, Chris says the biggest issue they've had are the white flies that come on in August. "This year," he says, "we are going to start preventative spraying to get ahead of the problem. Once they start, we haven't been able to get rid of them for the rest of the season." Outside of growing in high tunnels, Chris spoke of the challenges of finding financing that didn't require debt or loans to start and build their farm. Without more creative economic supports, Chris says, more farmers are going to have a hard time getting into the field.
The family relied on sales' growth to finance their expansion over the years, which has included purchasing three more empty lots, clearing any trees on the lots, and farm equipment. The lots were added over an eight-year period, with the most recent being added in 2017. "We buy from neighbors who aren't really using the land anymore. People like to see the lots get cleaned up and put to good use," Chris says. All four of the plots are within a 10-minute walking loop of the Janssens home, and often, Chris and Christi will ride their bikes to do a quick harvest, pull weeds, check on crops or other chores at the plots. Indeed, as Chris walked us around to the plots, Christi pedaled by with a bucket in hand to pick a few more cucumbers to fill out the day's CSA order.
They've also been creative in modifying the resources available. For example, after their son moved out, they turned his bedroom into a walk-in cooler. They lined the inside of the walls with insulation, stripped the floors to the wood, and added a cooling unit and shelves. They also use the space to pack boxes and bags for deliveries.
The Janssens currently sell through retail and wholesale outlets, with revenue split about 50/50 between the two. Of the retail sales, Chris says about 80 percent are farmers market sales and 20 percent are from the CSAs. At the time of my visit, 55 people were signed up for the CSAs in various nearby towns. Their goal is to reach 100 members, and they expect to have closer to 70 by the end of summer. Only five or six of the CSA members are in Scandia, and the town doesn't host its own farmers market, so the Janssens drive to their customers almost every day during the growing season. "We go to the Phillipsburg market on Tuesdays, Wednesdays we head to Beloit, Fridays we are in Salina, and on Saturday we go to Belleville. We deliver wholesale orders to grocery stores once or twice a week in Hutchinson and to Pendleton's Country Market about once a week in Lawrence. We have additional CSA customers in Salina, where we deliver sometimes to Prairie Land Market, and we have another bigger buyer in McPherson," Chris says.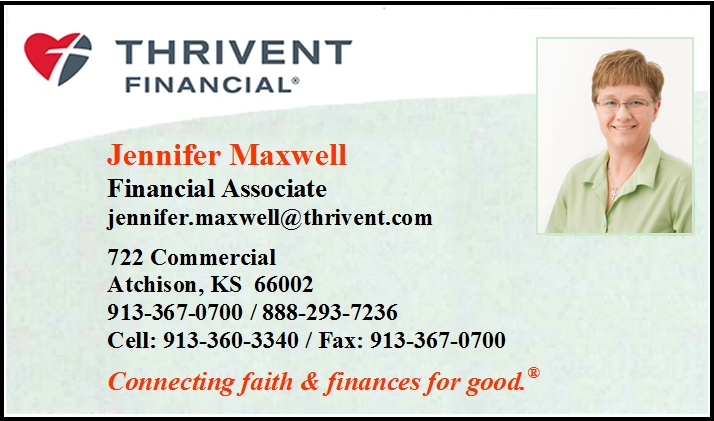 With that much driving and customer management, Chris and Christi are figuring out ways to scale and streamline their business. First, he says, they hope to grow their Scandia customer base with the store they are opening in the town's downtown in 2018. The goal is to sell their produce alongside other Kansas-made products, such as soap, lotion and canned goods, to both attract more customers with a wider range of offerings and give their neighbors a way to buy their products "without having to knock on our back door to get them."
Chris also says they'd like to grow the CSA membership enough to drop at least one farmers market, largely because the markets require either Chris or Christi to sit for hours with only the hope of sales. (Chris does, however, enjoy explaining the crops and ways to cook them to new customers, evidenced in our conversation and the fantastic tomato soup recipe he shared with me.) "Increasing the membership of our CSA would also help stabilize the situation with our larger buyers. We are dependent on them to an extent, and we've been stuck sitting on tomatoes for a long time when a buyer has backed out," Chris says.
He'd also like to buy a refrigerated unit that can travel with them, making it easier to do longer delivery routes and concentrate the days off-farm delivering CSA shares. The couple also hopes to add more lots of land, but not to expand production much. "Right now, we have to carefully time and stagger our production. For example, we plant our melons in between our rows of cauliflower and broccoli. We have to get the cauliflower and broccoli out in time to create space and driveways for us to access and harvest the melons. More space would make farming less of a logistical headache for us," Chris says.
The bulk of the farm's work is done by Chris and Christi themselves. They hire a few young, local residents to help throughout the summers. Christi is a para at the local grade school to provide the family with health insurance while still giving her the summers off to work on the farm. Chris left Depot Market five years ago to focus full-time on the family's operation.
As with most specialty crop producers, the Janssens have made changes based on the Food Safety Modernization Act (FSMA) regulations. (FSMA is an FDA audit program that requires producers to meet safety standards for growing, harvesting, washing and processing produce.)
The Janssens have taken the necessary steps to become FSMA-compliant, despite being exempt for the time being. While the family expects to expand their operations, they have limits to how big they want to get. Part of their decision in pursuing compliance despite their exemption was their relationship with wholesalers. "We don't sell to large grocery stores, who also require Good Agricultural Producers (GAP) certification for much of their products. But we can sell a pallet or two of certain crops to smaller grocery stores, and that allows us to stay mid-sized but still access wholesale markets," Chris says.
One of the biggest pieces of advice Chris and Christi have for farmers looking to sell direct to consumers is to invest into marketing materials. C and C High Tunnels has a brochure they hand out to potential CSA members at markets and door to door in neighboring towns. "You have to spend money to make money sometimes," Chris says. "And to stay in business, you'll need to make money."
Jennifer Kongs is a freelance writer with Bark Media in Lawrence, Ks. who produced this story as part of KRC's Specialty Crop Block Grant funded by the Kansas Department of Agriculture through USDA's SCBG Program.
The Janssens rely on right-sized equipment for their smaller, urban vegetable plots, including a sprayer wagon for pesticide applications and a trailer for harvesting and hauling pumpkins and melons.
The Janssens bought their first plot within Scandia, Kansas, city limits and a 5-minute walk from their front door. Shown here in July, this main plot has onions, greens, potatoes and more planted.
WILDLIFE AND PARKS REPORTS
Chickadee Checkoff Small Grants Proposals Due November 15
PRATT — The Kansas Department of Wildlife, Parks, and Tourism (KDWPT) is accepting proposals for the Chickadee Checkoff Small Grants Program through November 15, 2018. Grant recipients may use the funds to carry out projects focused on wildlife diversity and native non-game wildlife species, while addressing the issues and strategies within the Kansas State Wildlife Action Plan.
Through the small grants program, KDWPT is able utilize the talents and expertise of people outside of the department to complete a wide variety of educational, research-based, and habitat projects, as well as the monitoring of nongame wildlife and critical habitats. Past projects include the creation of interactive exhibits at nature centers, and assessing the occupancy, abundance, and species richness of marsh birds at state- and federally-managed wetlands.
The diverse projects completed as a result of Chickadee Checkoff funding have led to numerous publications in scientific journals, educational products, and new information on native non-game wildlife species and their habitats.
Interested parties have until November 15, 2018 to turn in a completed grant proposal.
For more information, including eligibility requirements and to view a list of priority projects for 2019, download the grant guidance document at http://ksoutdoors.com/Services/Wildlife-Diversity/Chickadee-Checkoff/Chickadee-Checkoff-Small-Grants-Program
HISTORY IS FUN ~ Robert & Helen Caplinger
Old news from the 1923 Issues of Effingham New Leaf
ANOTHER CANDREIA. "After the Candreia sale, Louie Candreia will go into partnership with his father, Anton Candreia, in the Tire and Shoe Shop. Louie has just received his bonus and decided that would be a good way to invest it. Louie's going in the shop will be an asset. It takes young blood these days to make a business move along."
NEW CARPET FOR THE LODGE. "The Masonic Order has ordered a new carpet for their lodge room. The carpet will cost $800. Dr. D. H. Woods, Rob't Pinder and C. W. Veal selected it."
"After the new carpet is placed in the Masonic hall which will be about January 1, the Community club will have to hunt a new meeting place and it is not going to be an easy thing to find."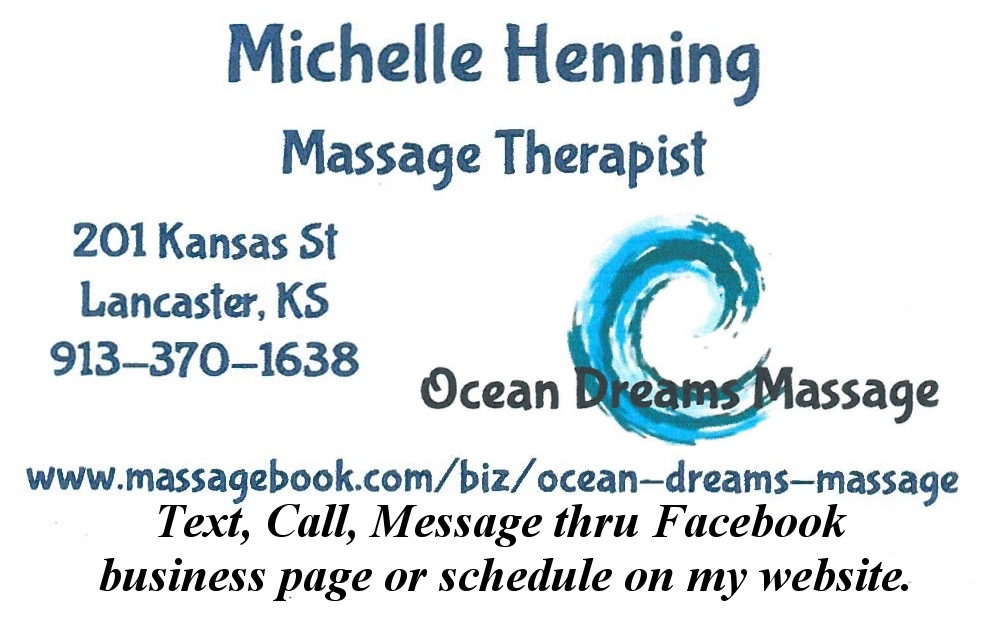 GOOD TRAINING FOR A LAWYER. "T. F. Cook hands in the following
items: "Harold Neibling now a lawyer and business man of Kansas City, was at one time night man for the Central Hotel in Effingham, while attending Atchison County High School, and occasionally helped wait on the table. Taking orders of a traveling man, who ordered eggs prepared in a certain way, Harold told him he didn't know whether the cooks knew how to prepare them in that way or not, and he reported to the cooks what he told the traveling man, which made the cooks angry for telling the traveling man. Another time, waiting on a traveling man and wife he spilled a cup of hot coffee on his wife's shoulder and arm, which made the traveling man very angry, but the wife said it was an accident and paid no attention. This reporter remembers distinctly when Harold Neibling upset a cup of hot coffee over the arm and shoulder of her brand new silk waist when he was waiter at the Central Hotel and T. F. Cook was the proprietor. However, sometimes these awkward boys turn out as well and often times better than the polished ones."
CELERATE 30 YEARS WEDDED BLISS. "Tuesday, completed thirty years of wedded bliss for Mr. and Mrs. Bon Hargrove, and the event was celebrated at the Roy Hargrove home, that evening. Mrs. Otho Hargrove took them out to her home for dinner, and the excuse was made that the little daughter of Roy Hargrove was not well and they better go over. They did. And imagine their surprise to find the house full of guests. Those present were the families of Otho Hargrove, Rube Hargrove, Robert Hargrove, Arthur Schurman, Mr. and Mrs. John Murray, Mrs. Mary Rousey, Mrs. Betty Buck and Tom Grable."
SCHOOL HOUSE BURNED TO GROUND. "Sunny Hill schoolhouse burned to the ground Wednesday morning about 3 o'clock. It is believed the furnace exploded causing the fire, which lighted the heavens so that it could be seen for miles around. The school building, which was only built three years ago, was a nice modern stucco building. Not a thing was saved. The building was insured for $5,000 and it cost $7,000 to build. Miss Helen Killey is the teacher."
T. F. COOK IS 90 YEARS OF AGE. "T. F. Cook was 90 years of age December 31, 1923. His children will celebrate the event with a big dinner at the home of a daughter, Mrs. U. B. Sharpless, in Atchison. Mrs. Sharpless told the story of his life from his earliest recollections to the present time. His brother, Rev. Cook, of Lansing, also gave a nice talk. Those present were Mr. and Mrs. Frank Sutter, Effingham; Mr. and Mrs. Frank Maxfield and Miss Ethel Bohannon, Kansas City; Mr. and Mrs. Ed Kaufman, Nortonville; Rev. and Mrs. Rob't Cook, Lansing; Mr. and Mrs. Ralph Kaufman. Others who had planned to attend were kept at home by the snow storm. Mrs. Sutter has never missed one of these reunions and this is the first one that Mrs. J. S. Harman has ever missed. Mr. Cook presented each of his children with a $10 gold piece."
HISTORY OF MT. PLEASANT. "Douglas Fortune, who recently moved from Atchison to Pasadena, Calif. is a member of one of the most prominent of the pioneer families of Atchison county. His father was Thomas L. Fortune, the founder of Mt. Pleasant and the inventor of the famous steam wagon and the folding bed. The elder Fortune opened one of first stores and taverns in Atchison county on the 'old military road', at Mt. Pleasant, and laid out the town in 1856. He died in Atchison in 1866 while serving as county surveyor. Douglas Fortune was reared in Atchison county."
OFFICERS ELECTED AND INSTALLED. "Officers elected and installed by the Masons Monday night are as follows: Ed Paige, Worshipful Master; C. W. Veale, Senior Warden; Wm. Stutz, Junior Warden; Frank Marsh, Sec.; Rob't Pinder, Treasurer; Ralph Schurman, Senior Deacon; Ernest Wilde, Junior Deacon; Wm. Henderson, Tyler."
ACCHS BASKETBALL. "ACCHS started its basketball season Thursday night with flying colors when they won a double header from the Valley Falls teams. The girls game started off with the home team taking the lead and increasing it as the game progressed; the final score 46 -16. All the girls played well, with team work as the outstanding feature. The boys were determined that they would not be outdone by our girls and proceeded to take the game without any preliminaries. Hawk, Fisher and McCue played the best game for the home team. The game was rather slow due probably to being the first of the season. A fine large crowd attended the game and cheered the teams to victory. The Hawk twins started the scoring for the home teams. Irene for the girls and Irving for the boys. The lineups for the games were as follows: Girls: Irene Hawk, F; Alice Killey, F.; Sarah Gile, C; Mateel Hawk, G; Wilma Heffelfinger, G; Dorothy Corrigan, R. C; Mildred Fuhrman, Evelyn Tyler, Cecil Cenents, substitute guards. Boys: Kenneth McCue, F; Irving Hawk, F; Fisher, C; Hall, G; Substitutes: Junior Snyder, F; Rob't Meyer, G."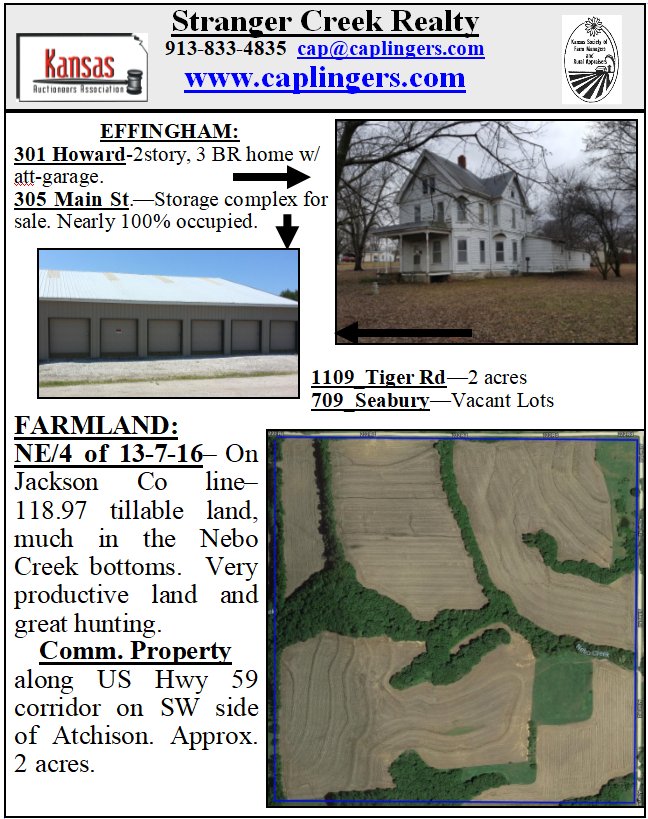 TYPICAL REV. HASTINGS. "Rev. Hastings Christmas comment to the New Leaf celebrating his 86 years and his wife's 80th: "We have been nothing but Christians, yet I had preached ten years before I saw my wife. We never belonged to any church but the one Christ built. We were married at Farmington, Kan. June 23, 1870. Since 1858 I have been a money loaner. The tithe was the minimum of pay to the church until a few years ago, when my health failed. The Lord then said, "Use the money for thyself and if it gives out before you do, I will take care of you." Uncle Sam said, "I will tax your money to the last. If it goes before you do and your Lord and Master will not take care of you, I will." Eight friends came in Christmas and lengthened our table to its uttermost and put a chicken pie dinner on it, besides eleven packages of fruit, candies and nuts. And from California, Washington, everywhere, on every hand were many letters and cards of love and greetings, and presents costing from 5c to $25. But to climax it all, the most beautiful flowering plant in the midst from the Old Folks class. The eight dear friends sat down with us, to help eat the dinner. God bless the eight and God bless everybody."
LODGE CARPET COMMITTEE: "The committee Rob't Pinder, Dr. D H. Woods and J. E. Stewart used excellent taste in their selection of the carpet for the Masonic hall, both as to quality and pattern. Shifflett and Stutz received the carpet this week and it will be put down next week."
ACCHS SCHOOL BOARD ACTS. "At a meeting of the ACCHS school board Tuesday, S. H. Stark was unanimously re-elected as principal for the ensuing year."
COMMUNITY CLUB MEETING. "Despite the fact that a heavy snow had fallen and kept falling, fifty women attended the first community club meeting for 1924 Friday afternoon. Mrs. C. M. Madden gave a good review of the club's work for 1923. The paid up members last year was 119.
CLASSIFIED ADS
DO YOU WANT YOUR ISSUE OF THE NEWSLEAF MAILED TO YOUR HOME OR BUSINESS? SUBSCRIPTIONS ARE NOW AVAILABLE AT THE RATE OF $44.00 FOR 1 YEAR. Send your check to: The Newsleaf; PO Box 209; Effingham, Ks. 66023
"GUESS WHO"
Can you identify the person(s), place or time of the photo below? Last week was a photo of Richard Hubbard and Earl Wohlgemuth.
LAST WEEK
Problems with this web site contact cap@thenewsleaf.com Last updated 10-9-2018
<![if !vml]>
<![endif]>