You are our Visitor
The March 20, 2018 Edition
of
The Newsleaf
Vol. 15 Issue 11
BETWEEN THE ISSUES
FRONT PAGE
Open House to Egyptian Room
Active Lodge # 158 and Cecil W Woods Lodge # 119 will be holding an Open House April 28 from 2 to 4 PM. This event is open to the public. Stacy Davidson, a Professor of Egyptology at Johnson County Community College will be present to explain the items in the Egyptian Room in the lodge hall. The location of the Masonic Lodge is the third floor above Jerry's Again in Atchison.
Prof. Davidson says, "The Egyptian Room is one of the hidden architectural treasures of the region. I have never seen anything quite like it. It blends the Egyptian Revival style with Masonic symbolism. Many features are recognizable to students of Egyptology, but it is clear some imagery and hieroglyphs hold meaning that would only be known to those in the Masonic tradition."
ALL AROUND US
Farmerette News
On March 9 the Farmerettes FCE met at the home of Cindy Ladd. President Charlotte Rather call the meeting to order. Roll call was to name your lucky charm it was answered by 12 ladies. The reading of last month's minutes were given by Marcelline Vaughan. A bill was presented by Virginia Foley for the backing and quilting of the fair quilt to be raffled at the fair. On March 14 a Healthy Cooking lesson was presented by Diane Nielson FCE agent. March 22 there will be training on last year's evaluation hours at the 409 school board meeting room. A lesson will be given by Ms Foley on painting barn quilts March 24 in Lancaster. A promotion on displaying of quilts will be at the Atchison Library on March 26 from 5-7 pm. "Grow Nortonville" will be held on April 14 at the Nortonville Park. A lesson was presented by Cindy Ladd on "Berry Good Smoothies". The Swing into Summer event will be held June 8 at the Effingham Union Church Educational Building.
RED HAT OUTING
On March 8th the Effingham Red Hat Ladies traveled to Atchison for a tour of the newly remodeled YMCA. They were impressed with the new facilities and equipment available to improve one's health and stamina. Many programs are offered for the surrounding community. Please contact the YMCA for these programs and healthy opportunities.
After the tour the ten Red Hat Ladies enjoyed a delicious lunch at Jerry's Again . Fried chicken was the featured menu item for the day as well as delicious sandwiches and salads.
The next outing will be on April 6th to attend the ACCHS play put on by the talented students. You may contact Nancy Jo Fasse to make reservations to attend.
DAR NEWS
The Atchison Chapter of the Daughters of the American Revolution met on March 10, 2018 at the Mount Vernon Cemetery caretakers building.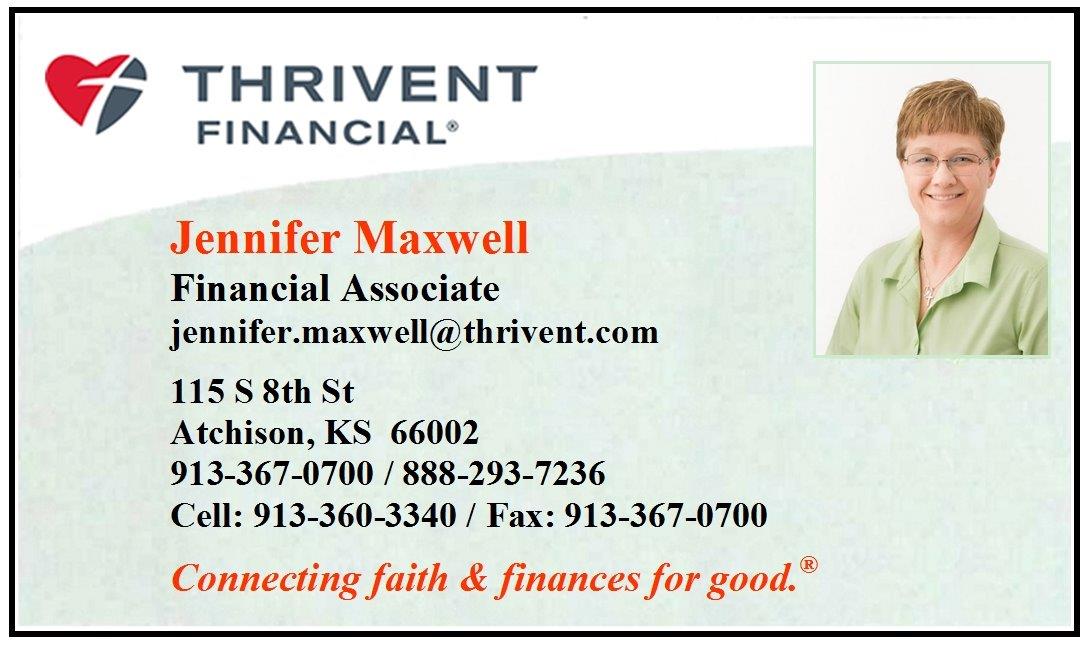 Kansas DAR State Conference will be held in Topeka on April 5-7, 2018. Atchison DAR Regent, Jo Ann Lucas, will be attending representing Atchison Chapter.
In March 1987 Congress declared March as National Women's History Month. President Carter's message to the nation in 1980 stated: "From the first settlers who came to our shores men and women have worked together to build this nation. Too often the women were unsung and sometimes their contributions went unnoticed. But the achievements, leadership, courage, strength and love of the women who built America was as vital as that of the men whose names we know so well."
Jan Falk presented a program on Bee Keeping. Jan demonstrated the equipment, protective clothing, and process of extracting honey as well as the knowledge needed to care for the bees. She gave each member a list of the Top 10 honey plants that included trees, shrubs, flowers, edibles, and pasture prepared by the NW Kansas Beekeepers Assoc.
The next meeting will be April 14, 2018.
USD 377 SCHOOL NEWS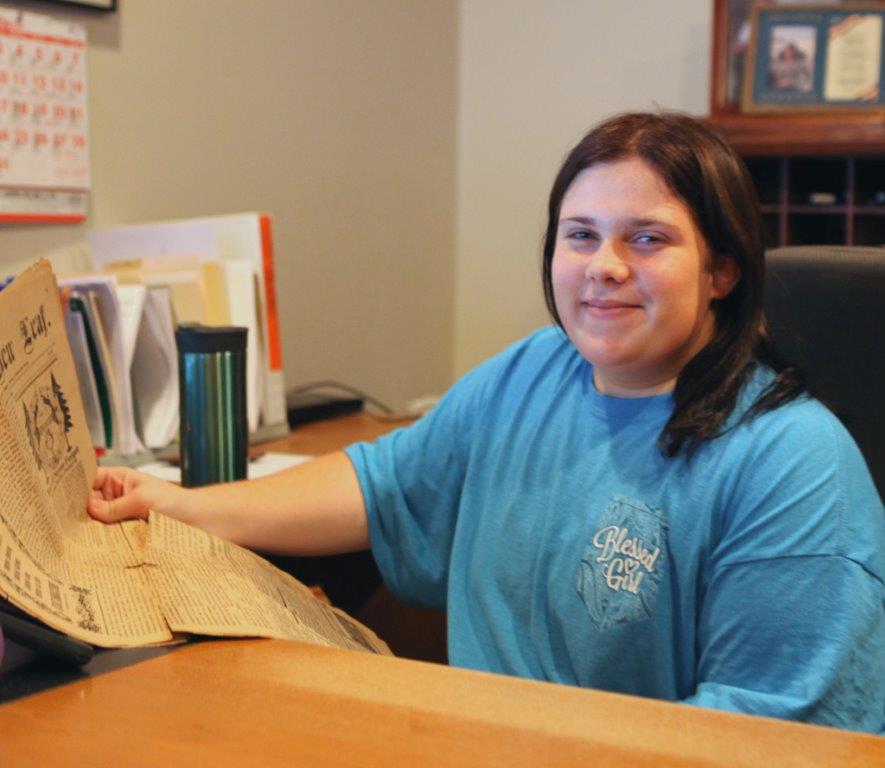 Tiger Talk ~ MaKaea Forbes
Seventh grader Taylinn Merkle is appreciative of Brodie McAlexander, "because she makes me happy." Seventh grader Laney Pantle is appreciative of Korin Kimmi, "she's always there for me." Sophomore Jarid Siard is appreciative of Alicia Weaver, "she's really nice to me and she's my homie." Sophomore Ian Postma is appreciative of Casey Timmons, "because he helps us learn audio visual." We have some very appreciative students in our district.
Monday the elementary held an afternoon pep rally for preparation for State Assessments. From the looks of the video the school district posted on facebook, it looked like a lot of fun. I wish I could've seen Tina Turner aka Mrs. Brammer and Katy Perry aka Mrs. Cordell perform. The elementary students are also collecting "Pennies for Patients." The money raised will be donated to children who are fighting cancer. The class that raises the most money will get an extra thirty minutes of recess and the student council will also provide a snack. This is one thing I miss about elementary school, having recess!
Tuesday the junior high attended the Big 7 Scholars' Bowl at Holton. No information on how they did was available at press time.
Wednesday some students participated in Student Walk out Day in honor of "National School Walkout." Several students walked out for their belief that Congress should ban assault weapons, require background checks before gun sales and pass a gun violence restraining order that would allow courts to disarm people who display warning signs of violent behavior. The walk out was also to honor the seventeen students that were recently killed in the school shooting in Florida. (https://www.msn.com/en-us/news/us/a-sea-of-people-everywhere-students-walk-out-to-demand-change/ar-BBKbE76?li=BBnb7Kz)
We also had pie day Wednesday. Pi Day activities were for Math Club and 7th grade students. Students went to the commons and performed math problems calculating pie while seeing how many digits they could remember. Students were then each given a piece of pie to eat. I heard the pumpkin pie was really good.
Winter Sports Awards night was held at the junior senior high commons on Wednesday evening. I'd like to send a special thank you to the Booster Club for hosting the meal. It was delicious and all those sweets were yummy.
Thursday Biometric Screening is available at the Central Office. I asked Dr. Gaddis to tell me a little about the screening and he replied, "The Biometric screening is available to all employees as a part of our insurance Wellness program, called Heathquest. Employees can earn incentive for doing things that are a part of a healthy lifestyle, like walking so much every day, drinking water every day and other items. The biometric screening is where they will measure your blood pressure, cholesterol, blood sugar, and more to see if they are at the right levels." Healthy lifestyles equal healthy employees.
At the elementary, the two Most Valuable Quotes for the week are, "Be Who You Are. Not Who Others Think You Are," by Hannah Simmers, 6th grade. "Be Your Own Kind of Unicorn," by fifth grader Anna Falk. Great quotes for sure!
Saturday the High School Band headed to Branson, Missouri. They will be gone two days. According to Mrs. Kerwood, "while there, we will perform for a clinician in preparation for our upcoming large group festival. We will attend The Haygoods show, visit the Titanic museum, and go to Silver Dollar City. The high school band students are very excited and ready to represent our school and community!"
Reminder, there will be no article next week due to Spring Break. I'll be back and ready the week of March 26th, 2018.
That's a wrap for this week Tiger fans
MUSCOTAH NEWS ~ Susan Higley
It's birthday time. On Wednesday, March 28th at 4 p.m. a meeting is planned to observe the second birthday at the new location for the Mercantile. All members of the Friends of
Muscotah Association (FOMA) and anyone interested in FOMA are invited to attend and get more information about the operation and business of FOMA and enjoy a piece of birthday cake.
Get your Easter baskets ready! The Muscotah Outreach will have their annual Easter Egg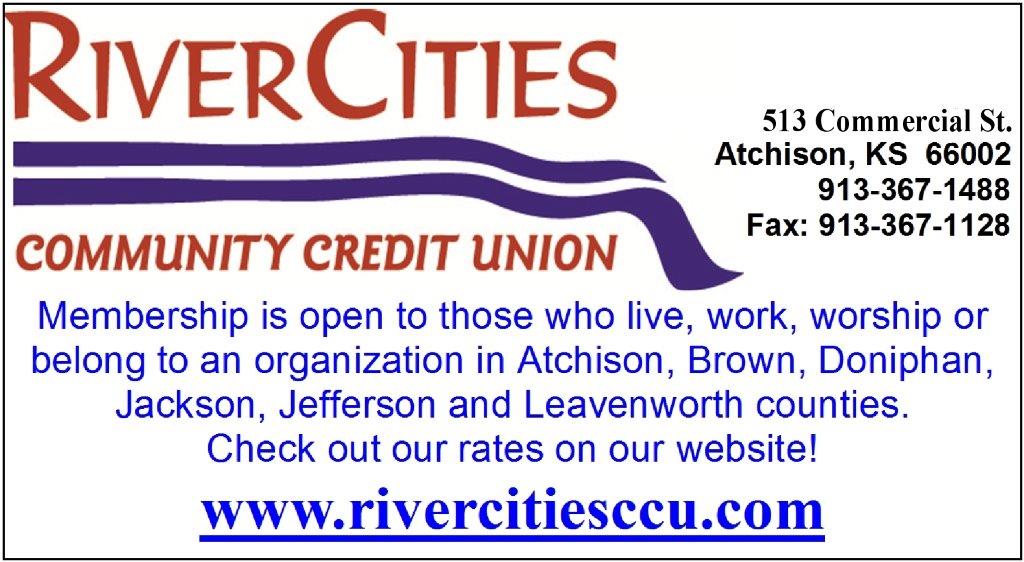 Hunt on Saturday, March 31st at the park at 2 p.m. This will be for children ages 0-10. Bring your Easter basket and fill it with goodies.
It is time to do your spring housecleaning and you will surely find lots of things you just don't need any more. That is where Muscotah Outreach can help you out. Muscotah City Wide Garage Sales are scheduled for Saturday, April 7th. This event is sponsored by Outreach who takes care of all the advertising expenses. It is time to start cleaning out your closets, garages, basements and attics to see what you can find that you don't really need any longer and make some extra cash. You do not have to live inside the city limits to participate. To get on the list please call Susan at 872-3245, Deanna at 872-3559, or Dolly at 872-0081. Advertising will be in local newspapers, radio stations, and flyers. There will also be maps available to help you find all the bargains. Deadline for getting on the list is Wednesday, March 28th. Make sure you mention any big or popular items so they can be listed. Outreach's goal is to get as many sales as possible to draw a good crowd.
There have been several dreary days lately with just a small amount of moisture. Burning has been a real problem particularly in areas west of here. Everything is so dry and with the high winds it really spreads fast making a dangerous situation. Hopefully this week we can get some much needed rain. Last Saturday, St. Patrick's Day was the time to plant your potatoes. Well, we didn't get ours in the ground but hopefully soon.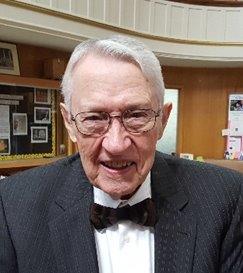 SHARE A CUP OF COLD WATER ~ Jack Albright
"Dear Jesus, I ask you to direct every word that I write. Then I ask you to prepare the hearts and minds of readers who will accept your invitation to join me in reaching the children and youth who are living in a dangerous and hostile society. Amen"
Priests in the Bible are generally described as those who represent the people to God. Prophets generally represent God to the people with sermons like: "Thus says the Lord. Repent or perish."
Today I speak as a prophet calling our community to repent of our failure to prevent the forces of evil to corrupt our society into such a godless condition that our youth are tempted to die rather than live in their hopeless conditions.
A majority of people who read my words are willing to do their part to reclaim our community for God. Sadly, they simply don't know what they can do. I will give suggestions that will help them become part of the solution.
My first suggestion is that willing readers ask God to show them at least one troubled young person. This may take a day or two but God may answer your prayer by causing you to think of a child. That child will become your assignment.
Discover how simple it is to join Jesus in helping another person, regardless of age. You are ready to become a helper if you are willing to give a needy child a drink of water.
"Why, anyone by just giving you a cup of water in my name is on our side. Count on it that God will notice." (Mark 9:41 MSG)
When I was in college, I had a job of delivering clothes for a dry cleaning business. One day I saw a ten-year-old boy lying on the sidewalk with his pant leg caught in his bike chain. While I helped solve his problem I asked him if he went to Sunday school. He did and I told him I did too. As I drove away I had good rewarding feelings. I had given that boy a "cup of water."
To help raise the depressed atmosphere in our community I urge us to begin what could be called, "The Cup of Cold Water Group." Everyone who joins such a group will immediately become partners with almighty God. God wants to save every young person in our community. He wants to use us as part of his search and rescue team.
Listen to the welcome Jesus gives to newcomers. "It's best to start small. Give a cool cup of water to someone who is thirsty, for instance. The smallest act of giving or receiving makes you a true apprentice (a beginner, a trainee). You won't lose out on a thing." (Matt 10:42 MSG)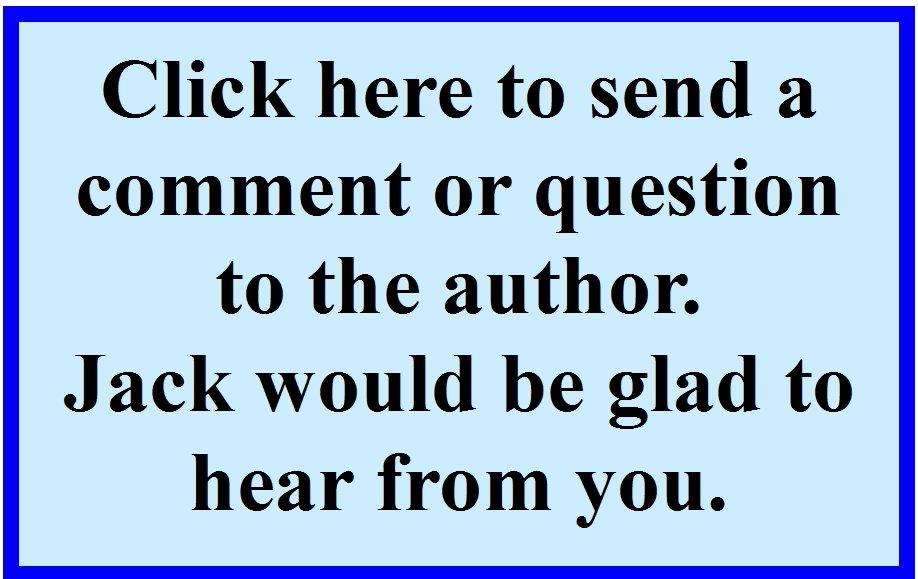 At the final judgment we will be rewarded. "Then those 'sheep' are going to say, 'Master, what are you talking about? When did we ever see you hungry and feed you, thirsty and give you a drink? And when did we ever see you sick or in prison and come to you?' Then the King will say, 'I'm telling the solemn truth: Whenever you did one of these things to someone overlooked or ignored, that was me—you did it to me." (Matt 25: 37-40 MSG) They will be ushered into heaven.
Suggested prayer: "Dear God. Please bring at least one needy child to my attention this week. Help me to watch for that child and remember the "Cup of Water" story. Please tell me what to say and what to do. Thank you. Amen."
FROM PASTOR AL ~ Al Schirmacher
Expectations
Let us speak of spiritual mistresses
Those that come in resplendent dresses
Yet seducing our unwary souls
Yet reducing us to unnatural roles
Fame will turn our lustful heads
Until criticism joins us both in bed
Riches will sing desires to life
Then flee leaving heart filled strife
Power brings some sense of control
But leaves us paying ever higher tolls
Yet there is another mistress
One more subtly innocently dressed
Masquerading as well deserved hope
Encouraging us that she can help us cope
She introduces self as expectation
Her deeper truer name is presumption
She paints pictures of life as it should be
Full of just & righteous imagery
Her outcomes make such sense
That denied leave us so incensed
So justified in anger & bitterness
That we miss how seriously blessed
We truly are so beware well known
Seducers who will tear you down
But particularly guard against subtle soul voices
Whispered expectations that will corrupt your choices
That will take life down to single complaint
Blighting everything with its disconsolate taint
Christian friend,
Yourself
Family
Friends
Career
Property
Nature
Hobbies
None of them first.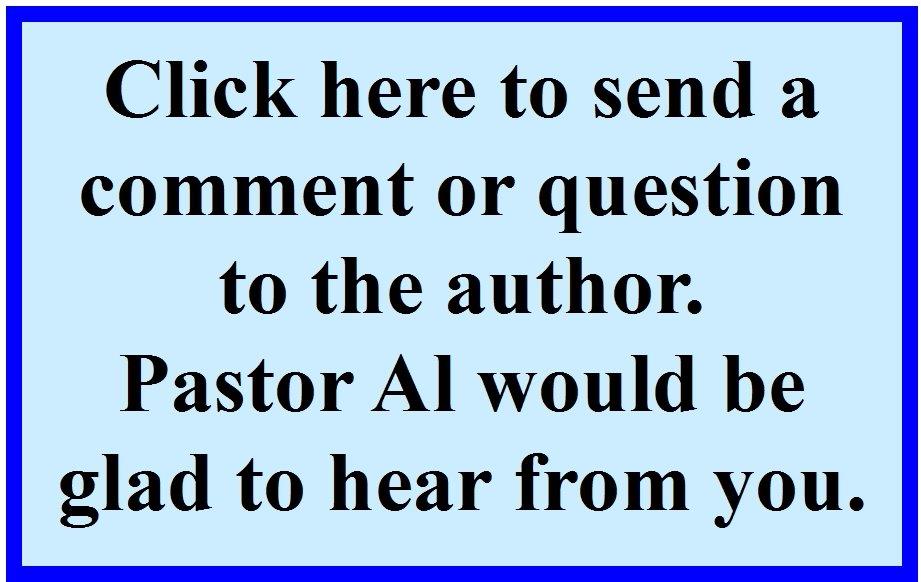 "Jesus replied: " 'Love the Lord your God with all your heart and with all your soul and with all your mind.' This is the first and greatest commandment. And the second is like it: 'Love your neighbor as yourself.'" Matthew 22:37-39 NIV
"But seek first his kingdom and his righteousness, and all these things will be given to you as well." Matthew 6:33 NIV
GOVERNMENTAL NEWS
Unapproved Minutes of the March 13 Meeting of the Atchison Co. Commission
Pursuant to the law, the Atchison County Commission Board met in Regular Session at 1:00 PM on the 1st floor of the courthouse, 423 N 5th St. Atchison, KS.
Chairman Eric Noll called the meeting to order with Commissioner Henry W. Pohl and Commissioner Jack Bower present. County Counselor Patrick Henderson was absent. County Clerk, Michelle Phillips, recorded the minutes.
The Board recited the pledge of allegiance to start the meeting.
Minutes of the March 6, 2018 meeting were reviewed with no corrections noted. Commissioner Pohl made the motion to approve the minutes. Commissioner Bower seconded the motion. Chairman Noll called for a vote, all voted aye. Motion carried 3-0.
*Commissioner Comments and Committee Reports: Commissioner Pohl stated that he has a Project Concern meeting Wednesday, March 14, 2018. They previously had a strategic planning meeting and will be discussing those topics during the meeting. Commissioner Bower stated that we should have strategic planning meetings within the county as well. Commissioner Pohl agreed that it would be a good idea. Chairman Noll stated he had an Ambulance Committee Meeting last Friday, March 9, 2018. He mentioned that he would let Corey Scott, Emergency Medical Director, update the board on the meeting since he was there to give an update. Chairman Noll did mention that the latest ambulance that was recently re-boxed was getting serviced due to warranty issues. The company issued a loaner ambulance to the county. Chairman Noll mentioned that he has a special meeting with the Health Board in Atchison, Tuesday, March 13, 2018 to discuss some personnel issues.
*Reports of Elected Officials and Department Heads: Corey Scott, Emergency Medical Director, appeared before the board to present the monthly response report. Director Scott mentioned that this has been the busiest month since taking over the operation and is very happy with the numbers his staff is putting out. Chairman Noll mentioned that the response time was a countywide number therefore, could be misleading due to the distance of travel to the western part of the county. Director Scott told the board this has been mentioned and the numbers could be broken down for more detail. Director Scott told the board that he is hoping for his budget request to remain flat over last year. He has been exploring options to reduce budget cost. Staci Madden, Solid Waste Manager, appeared before the board with the 2018 Atchison County Solid Waste Management Plan. There were minimal changes that were discussed. This management plan will be filed with the state. Commissioner Pohl moved to approve all changes made to the Solid Waste Management Plan. Commissioner Bower seconded the motion. Chairman Noll called for a vote, all voted aye. Motion passed 3-0.
*Old or Unfinished Business Before the Board: Chairman Noll had a letter previously prepared by Roger Denton, GIS, due to a request from the board expressing a desire to not be members. This agenda item was tabled until the City could be reached for concurrence.
The Board had two contracts from Kansas Department of Wildlife, Parks & Tourism for special hunting to be managed by KDWP at the county lake. Approval is needed to allow Seth Howard, Road and Bridge Superintendent, the authority to sign any and all documents pertaining to the contracts for the hunting management. There is also a sexual harassment policy that will need to be approved by the board. Commissioner Bower moved to authorize Superintendent Howard to sign all documents related to the contracts related to the KDWP Management. Commissioner Pohl seconded the motion. Chairman Noll call for a vote, all voted aye. Motion passed 3-0.
Commissioner Bower moved to authorize Chairman Noll to sign the document on the sexual harassment policy for KDWP Management. Commissioner Pohl seconded the motion. Chairman Noll call for a vote, all voted aye. Motion passed 3-0.
The Board discussed a pending agreement with Walnut Township concerning a culvert located on 258th Rd, structure number AT G.8-26.8. The agreement is that the county will furnish said culvert; however, the installation will be completed by the Township. After said culvert is installed, the ownership will be turned over to the Township and all future maintenance falling under the Township board. Commissioner Pohl moved to approved the agreement. Commissioner Bower seconded the motion. Chairman Noll called for a vote, all voted aye. Motion passed 3-0.
Chairman Noll noted that the joint City/County Meeting that was to take place on March 26th will be cancelled and rescheduled later in May/June to coincide with the budget review of the Solid Waste and Joint Communications.
Bills were present to be signed. Commissioner Bower made a motion to adjourn the meeting at 1:27 pm. Commissioner Pohl seconded the motion. Chairman Noll called for a vote, all voted aye. Motion passed 3-0.
Attest: Michelle Phillips, County Clerk
Industrial Hemp, Due Process and Chicken Facilities ~ Rep. Randy Garber
During the 2017 legislative session the House passed HB2182 which would allow farmers to grow Industrial hemp. I voted for this bill as I thought it was another tool for farmers. This crop does not contain the hallucinogenic that marijuana contains and will not cross pollinate in a way that produces a product useful for making a person high. Regular testing required would ensure farmers are not growing marijuana.
The federal Agricultural Act of 2014 permits states to authorize their institutions of higher education or the state department of agriculture to grow or cultivate industrial hemp for purposes of agricultural or academic research or for programs to study the growth, cultivation, or marketing of industrial hemp. During the hearing before the House Committee on Commerce, Labor and Economic Development, Representative Dove, along with representatives from various agricultural associations, economic development corporations, and individual farmers, spoke in favor of the bill, stating industrial hemp, which historically has been grown in this country, would provide new crop opportunities and markets for the agriculture industry in Kansas.
On Wednesday, March 14th the Agriculture Committee heard testimony on SB 263, which would allow the Kansas Department of Agriculture to cultivate and research the uses of industrial hemp. Principally, the research would be conducted in effort to analyze its required soils, growing conditions, harvest methods, and the potential for an industrial hemp market in Kansas. Additionally, a pilot program in Russell County would be established to study its effect on economic development and the development of industrial hemp products. Representatives Willie Dove, Steven Johnson, and Troy Waymaster expressed their support, as well as the Department of Agriculture, the Sierra Club, small businesses, and private citizens. Data was included that showed hemp uses 66% less water than corn, requires virtually no pesticides or fertilizers, and has great potential to improve agricultural and economic activity in rural Kansas. Opponents argued that the provisions of the bill would lead to the legalization of marijuana, while others asserted that this bill would not go far enough concerning hemp. HB2182 differs from SB263, in that SB263 solely allows the Department of Agriculture, either alone or in coordination with a state institution of higher education to grow, cultivate, and research industrial hemp. The bill has yet to be considered by the Committee of the Whole.
On Wednesday, March 7th the House voted 73-48 on HB2757. This bill mandates teacher contracts contain due process standards. I voted against the bill as I believe this should be handled locally by each district school board. No evidence was presented that substantiated this bill was needed. Local elected officials are better qualified to make the decision of which teachers are best for their districts students. This bill would grant due-process for Kansas teachers who have completed two to three consecutive years of employment, and have been offered a subsequent contract.
On Tuesday, March 13 the House voted on SB405 which clarifies animal conversion units for poultry facilities with dry manure systems. This bill would establish the animal unit measurement calculation for chicken facilities that use a dry manure waste system as the number of laying hens or broilers, multiplied by 0.003. The bill would also require a confined chicken facility to obtain a federal permit if the facility uses a dry manure system and confines 125,000 or more broilers or 82,000 or more laying hens. I voted in favor of the bill as I believe it is a matter of local control. Some counties want the opportunity to allow these facilities in their area. The bill passed the house by a vote of 84-37.
HB2516 passed the house on final action Thursday March 15th. The bill provides immunity from civil liability for damage to a motor under specified circumstances when a person enters a vehicle, by force or otherwise, to remove a vulnerable person or animal. I voted in favor of the bill, however I do not believe it will make a difference in saving lives. Any person who will see someone in distress and go to their rescue, will do so without considering the consequences. There are others who will not help another no matter how much the state assures them they will not be held accountable for damages.
I hope you have enjoyed this article. Contact me at 785-296-7665 or randy.garber@house.ks.gov. Until next time may the blessings of God be yours.
Governor's Drought Declaration Assists Farmers and Ranchers
MANHATTAN, Kan. — Today Governor Jeff Colyer signed a drought declaration for all 105 counties in the state of Kansas to provide assistance to farmers and ranchers as they cope with the impact the drought will continue to have on crops and livestock.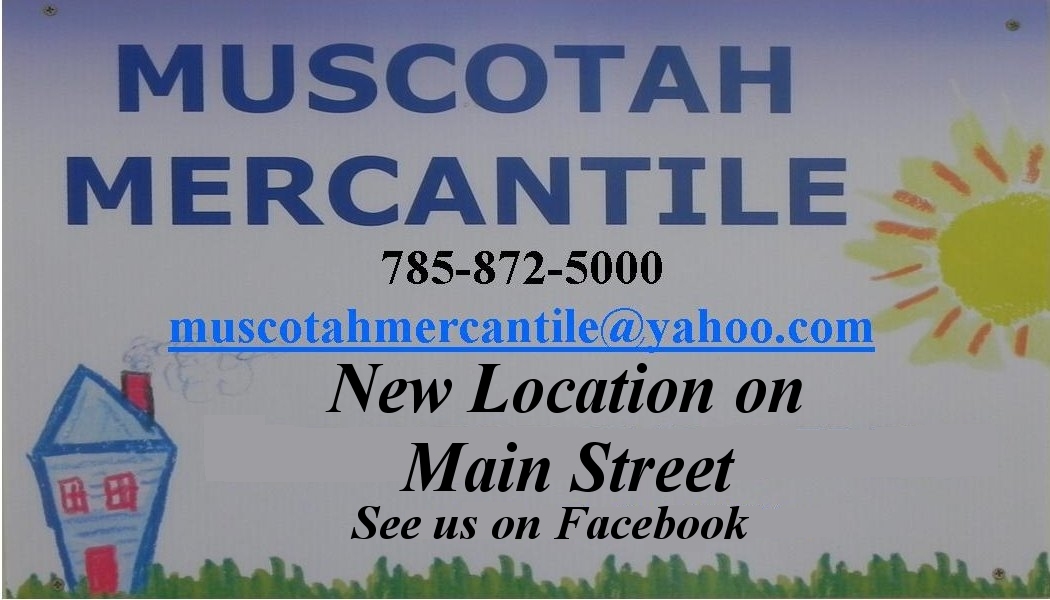 This action activates the disaster response efforts at the state level and provides authority for the deployment and use of personnel, supplies, equipment, materials or facilities available to aid the drought response. Importantly, this declaration will temporarily suspend certain motor carrier rules and regulations in order to expedite efforts to transport hay to livestock in drought-stricken areas.
In addition, the Governor issued letters to the Kansas State Executive Director of the U.S. Department of Agriculture Farm Service Agency and all county executive directors to encourage them to act quickly to review the situation on the ground and consider making a request to permit the use of acres enrolled in the Conservation Reserve Program for haying and grazing. Granting access to CRP acres would provide critical forage resources for Kansas livestock, and would also reduce potential fuel loads to aid in fire suppression.
Secretary of Agriculture Jackie McClaskey attended the signing of the drought declaration. "We are hopeful this early collaboration with our federal partners will allow for immediate relief to Kansas farmers and ranchers," she said, "and we are committed to continuing to work with all of our partners through the duration of the current drought."
At this time, 57 counties in the state of Kansas are at D2 (severe) or D3 (extreme) drought levels. The U.S. Drought Monitor, used to track drought across the United States, identifies general areas of drought and labels them by intensity. The Kansas Drought Response team utilizes this data along with projections from other sources to make recommendations about necessary action for drought conditions. See the latest from the U.S. Drought Monitor at www.droughtmonitor.unl.edu.
Agriculture makes up 45 percent of the state's economy, and contributes $68 billion to our state. When the state experiences a drought, it can impact each and every Kansan, and KDA will continue to work with farmers and ranchers and all of our partners in agriculture to help provide access to the resources they need to cope with crop losses and impacts on livestock.
Federal Government Agrees To Reconsider Rules Restricting Private Property Rights
TOPEKA – (March 15, 2018) – In response to a lawsuit filed by Kansas and 19 other states, the federal government today agreed to reconsider Obama-era rules that restrict property owners' use of private land, Attorney General Derek Schmidt said.
In 2016, federal agencies adopted two new rules that allowed the federal government to designate land as "critical habitat" for an endangered species, even if that species did not currently live on that land and even if the land did not possess the biological features necessary for the survival of the species. In November 2016, Alabama, along with 20 other states and four national trade associations filed a lawsuit, Alabama v. National Marine Fisheries Service, in the U.S. District Court for the Southern District of Alabama. The lawsuit, in which Kansas is one of the plaintiffs, challenged the two rules as an unlawful federal overreach. The federal agencies today agreed to submit revised rules for public review within 60 days. The states retained their ability to file another lawsuit if the new rules fail to eliminate the illegal regulatory overreach.
"Decisions regarding the management of private property and the preservation of habitat for endangered species are best made at the state and local level," Schmidt said. "These top-down regulations from the Obama administration were not only burdensome on private property owners, but also exceeded the authority granted by the Endangered Species Act. I am encouraged that the Trump administration has agreed to reconsider these regulations and am hopeful this matter can be resolved through the normal regulatory process, not through litigation."
AG Derek Schmidt Asks Congress To Maintain State Authority To Curb Student Loan Abuses
TOPEKA – (March 15, 2018) – Kansas Attorney General Derek Schmidt today joined with 29 other state attorneys general in calling on Congress to maintain states' oversight and enforcement authority over student loan servicers and debt collectors.
In a letter to leaders of the House and Senate, as well as their committees of jurisdiction, the attorneys general urged Congress to preserve the rights of states to protect their residents from student loan abuses as they consider the Higher Education Act. That legislation currently contains language that would preempt state laws that protect consumers from abuses by student loan originators, servicers and debt collectors.
"Given the states' experience and history in protecting their residents from all manner of fraudulent and unfair conduct, they play an essential role in consumer protection in student loans and education," the attorneys general wrote. "States are uniquely situated to hear of, understand, confront, and, ultimately, resolve the abuses their residents face in the consumer marketplace. Abuses in connection with schools or student loans are no different. As with other issues facing their citizens, state regulators bring a specialized focus to, and appreciation for, the daily challenges experienced by students and borrowers."
A similar group of attorneys general, including Schmidt, wrote to U.S. Department of Education Secretary Betsy Devos in October 2017 opposing any regulatory efforts by the Department that would likewise preempt state consumer protection authority. Those seeking the regulatory change are now asking Congress to legislatively preempt states through the Higher Education Act.
Student loan debt affects more than 44 million Americans. With outstanding balances of nearly $1.4 trillion, student loans are the second largest segment of U.S. debt, after mortgages.
Schmidt and other state attorneys general have actively worked to curb scams and abuse within this large lending industry. Student loan debt-relief scams lure borrowers into paying hundreds or thousands of dollars in illegal upfront fees by making false promises of reduced payments or loan forgiveness. Often scammers claim to be affiliated with the government or the loan servicer when they are not.
A copy of the attorneys general's letter to Congress is available at http://bit.ly/2ph8LZn.
Bourbon County Roofer Banned From Operating In Kansas
TOPEKA – (March 14, 2018) – A Bourbon County roofer has been banned from performing roofing services in Kansas, Attorney General Derek Schmidt said today.
Shane Bailey, of Fort Scott, doing business as Bailey Construction, was permanently enjoined from operating as a roofing contractor in the State of Kansas. District Judge Mark A. Ward approved the default judgment last week in Bourbon County District Court after Bailey failed to respond to a lawsuit filed against him. Bailey was also ordered to pay the attorney general's investigation costs and a civil penalty.
Schmidt accused Bailey of operating as a roofing contractor without properly registering as required by the Kansas Roofing Registration Act (KRRA). He also alleged that Bailey violated the Kansas Consumer Protection Act by engaging in a door-to-door sale without giving the required notice of the consumer's three-day right to cancel and cashing the consumer's check before the required five-day waiting period.
Schmidt also announced he has entered into consent judgments with seven other roofing contractors for violations of the KRRA. The settlements require the companies to pay civil penalties for KRRA violations. They also require the companies to comply with the KRRA when providing roofing services in the future. The seven roofing contractors fined are:
· A-1 Roofing, Renovation & Construction, LLC, Shawnee County District Court, Case No. 2018-CV-143
· Above it All Roofing & Contracting, LLC, Johnson County District Court, Case No. 2018-CV-1310
· Jason Bowman, dba Bowman Property Solutions, formerly Grounds Care, LLC, Johnson County District Court, Case No. 2018-CV-735
· George Cook, Crawford County District Court, Case No. 2018-CV-14-P
· Bill Haley, dba Haley & Sons Construction, dba Haley & Sons Quality Restoration, Bourbon County District Court, Case No. 2018-CV-26
· Rafael Menjivar, Harvey County District Court, Case No. 2018-CV-32
· Paulo Soares dba Roof Restoration, Johnson County, Case No. 2018-CV-1315
In each case, Schmidt alleged the defendants engaged in advertising, soliciting or performing roofing contractor services in Kansas without registering with the attorney general's office as required by the KRRA.
Copies of the judgments are available at www.ag.ks.gov/roofer-enforcement.
Schmidt reminded consumers to make sure roofing contractors are properly registered before signing any contract or having any work done. Consumers should request a copy of their roofer's registration certificate and then should check the attorney general's consumer protection website at www.InYourCornerKansas.org to confirm that the roofer's registration is in good standing.
Congresswoman Jenkins' Statement on Mike Pompeo's Appointment to be Secretary of State
Washington, D.C. – Congresswoman Lynn Jenkins (R-KS) released the following statement after President Trump announced his appointment of Mike Pompeo to be Secretary of State:
"With crucial negotiations on the horizon, it is essential the State Department be led by someone as intelligent and energetic as Mike Pompeo. Having known and respected Mike for many years, I know his dedication to this country is irreproachable and am so proud of the work he has done both in Congress and as Director of the CIA. I look forward to continuing to work with him in his new position, and I am confident he will serve the American people well as we work to maintain our status as a beacon of democracy and leader of the free world."
Sen. Moran Applauds Passage of Bipartisan Economic Growth, Regulatory Relief and Consumer Protection Act
WASHINGTON — U.S. Senator Jerry Moran (R-Kan.) – member of the Senate Committee on Banking, Housing and Urban Affairs – today applauded Senate passage of the bipartisan Economic Growth, Regulatory Relief and Consumer Protection Act, which includes several Moran provisions.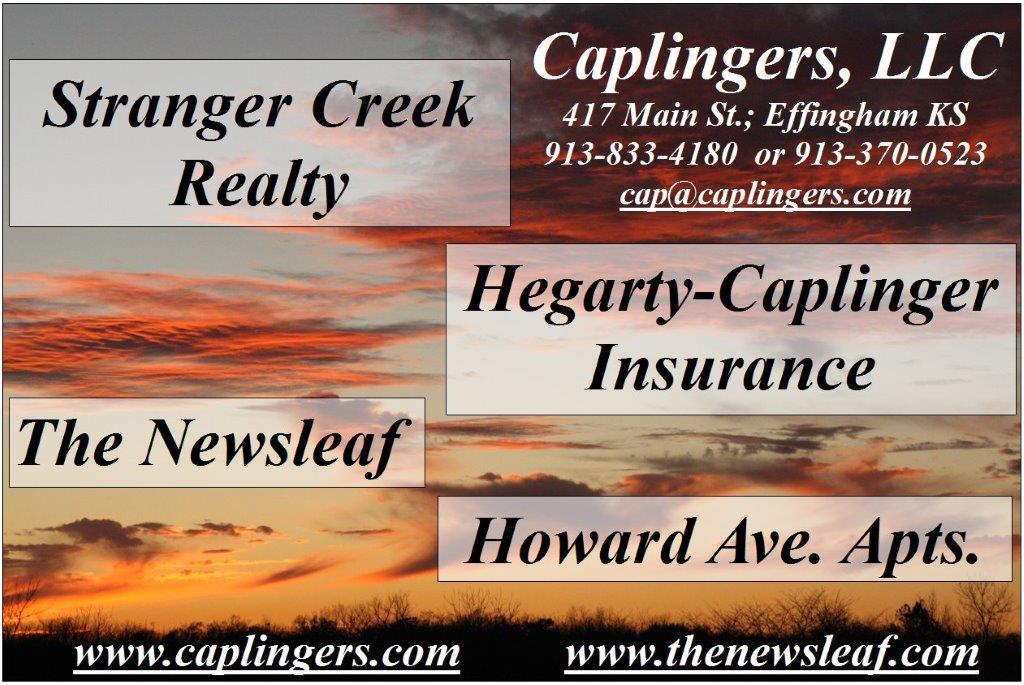 "This is a good day in the United States Senate – to see us working together, republicans and democrats, to reach a result that will make a difference in our communities," said Sen. Moran. "The Economic Growth, Regulatory Relief and Consumer Protection Act is important legislation that will make a significant difference to the future of rural America. This is not about taking care of bankers. This is not about taking care of credit unions. It is about taking care of the people they serve – their borrowers. And that means a bright future for the rest of rural America, because access to credit determines whether or not there's a grocery store in town, a farmer or a rancher can borrow money to keep their business going, or a new couple can purchase a home. I encourage my colleagues in the House to quickly pass this bill and get it to the president's desk so we can offer much-needed relief to rural America."
Sen. Moran this month spoke on the Senate floor in support of S. 2155, the Economic Growth, Regulatory Relief and Consumer Protection Act.
Kansas Statements in Support of S. 2155, the Economic Growth, Regulatory Relief and Consumer Protection Act:
Blake Heid, Community Bankers Association of Kansas Immediate Past Chairman
"I'm so pleased that S. 2155 has passed in the Senate and am grateful to Sen. Moran for his support of this vital community bank regulatory relief bill. Many community bank regulations are doing more harm than good here in Kansas. His support of this vital community bank regulatory relief bill will help us continue to do what we do best – serve Kansas consumers while helping our local economy grow and prosper."
James Nastars, Meritrust Credit Union president and CEO
"Credit unions are focused on helping consumers save, grow, and thrive financially. The passage of S. 2155 by the U.S. Senate brings credit unions and other community lenders one step closer to right-sizing regulation to better serve people in need of financial services while still keeping important consumer protections in place. We thank Senator Moran for his leadership on this important bill, and look forward to putting more funds in the hands of the people we serve in the communities of Kansas."
Brenda Kliewer, McPherson Co-op Credit Union president and CEO
"As a very small credit union with less than $50 million in assets, we face the same regulations as giant Wall Street banks. By changing the one-size-fits-all regulatory approach currently in place, S. 2155 helps financial institutions serving small town businesses, ranchers and farmers across our state continue to exist and provide needed consumer options. We appreciate Senator Moran and his colleagues in the U.S. Senate for taking this needed step to ensure there are financial options in our rural communities."
Ron Johnson, Kansas Bankers Association board chairman
"The banks of Kansas appreciate the work of the U.S. Senate and especially Senator Moran for crafting and passing this critical piece of legislation that will allow banks to better serve their customers and communities. S. 2155 will bring much needed relief to an industry that has been severely hampered by regulations since the adoption of Dodd-Frank legislation a decade ago. The legislation is a great step toward ensuring the availability of lending capital for bank customers across Kansas."
MISCELLANEOUS PRESS RELEASES
Fort Hays State University to host second annual Round Up Bull and Heifer Sale
HAYS, Kan.- One of the most difficult tasks for any cattle operation is identifying genetics which complement their unique environment. The upcoming Fort Hays State University Round Up Bull and Heifer Sale will be offering sound, functional, easy-fleshing cattle with a genetic profile proven to succeed on the central plains.
The sale will be on Monday, March 19, at the Riegel Building on the FHSU Farm. The live auction will begin at 1 p.m. following a complimentary lunch at noon. Cattle will be available for viewing that morning.
The sale will feature elite Mann Ranch bulls that consist of the very best in terms of Red Angus and Sim Angus genetics. They excel in feed efficiency, performance and phenotype. There will also be an offering of Tiger Hybrid bulls and heifers raised in the Fort Hays State program that are equally impressive.
New to this year's sale is a special offering of registered fall-bred heifers and spring females from the heart of the Mann Ranch and FHSU program. There will also be groups of five commercial Red Angus females offered.
Cattle will be available for viewing on Sunday afternoon, March 18. There will be a reception at 6:30 p.m. with a meal and seminar following at the Robbins Center on the FHSU campus. The reception will begin at 6:30 p.m. Speakers will be Gary Fike, director of commercial marketing for the American Red Angus Association, and Rick Pfortmiller from Ingenity® Beef. Fike will discuss the use of Red Angus genetics to improve profitability in commercial operations. Pfortmiller will speak about the use of genomics in the beef cattle industry. RSVP for the evening reception is not required but would be appreciated. To RSVP please call the FHSU Department of Agriculture at 785-628-6891.

The FHSU Round Up Sale is the product of a working partnership between FHSU and the Mann Ranch. Bulls from the Mann Ranch have been developed at the beef unit since they were weaned.
"It's our feeling that as part of the institution of higher learning, preparing students to go into the agriculture industry in the central plains, we want every student to have that hands-on opportunity," said Chair of the Department of Agriculture, Clyde Cranwell.
Department of Agriculture students have been involved in every aspect of the sale preparation, from the time these bulls and heifers were on the cow, to clipping and torching, picturing, videoing and semen checking and every step in between. The FHSU Round Up Sale is truly a hands-on learning experience for students.
The cattle have been videoed and will be available to be viewed on DVAuction.com prior to the sale. For more information on the upcoming FHSU Round Up Sale, contact beef division herdsman Mike Stoppel at 785-445-2671.
Innovative Approach At Fort Hays State Provides More Career Opportunities For Students
HAYS, Kan. – Shawn Henderson knows that his 100-plus student teachers have a tough time taking off work to attend career fairs.
So Henderson, director of field experiences for the College of Education at Fort Hays State University, helped come up with an alternative opportunity.
On back-to-back Mondays during the month of March, FHSU hosted virtual career fairs – the first for teacher education majors and the second for all other majors. The online fairs were the first of their kind at Fort Hays State.
"Our goal is to create an experience to connect our students with potential employers," Henderson said. "We wanted to try something new and try something different, so those connections can be made."
Both fairs were considered a success by Karen McCullough, director of Career Services, which partnered with CareerEco, a Georgia company that plans and coordinates virtual career fairs.
Sixty-seven school districts participated in the Tiger Teacher Nation Employment and Education Virtual Fair on March 5, more than twice the participation of 32 of a year ago at the on-campus teacher education fair. In addition, 34 different organizations set up online "booths" at the Career and Internship Virtual Fair March 12.
Nearly 225 registered for the Tiger Teacher Nation event, and the career/internship fair also had more than 200 registrants.
Not only did the online model help student teachers who couldn't make it back to campus for a fair, but it also was a boon for FHSU Virtual College students.
"We heard from faculty and staff that with our large number of virtual students, new ways to connect online students to employers should be explored," McCullough said. "Hosting the virtual fairs this spring is a step toward supporting online students in helping them reach their career destinations."
CareerEco provides the technical support for the fairs and connects job-seekers and students to employers, grad schools and professional organizations.
"We were excited to partner with Career Services, and we feel we had a really good start," Henderson said. "We try to do a lot of new things, try to stay very progressive how we represent our students. We were excited about the number of school districts that participated."
Shanna Dinkel, assistant superintendent for Hays USD 489, was pleased with the outcome.
"The fair gave the opportunity to meet a few candidates that had not yet applied online at our district website," Dinkel said. "I appreciated being able to chat privately as well as with the whole room. It was the first step in making connections with possible candidates."
Chris Conroy, an FHSU Virtual College student from McCook, Neb., said he would not have had the opportunity to participate in the fair had it not been online.
"Being a virtual college student, I wouldn't have gone to campus to a career fair," Conroy said. "This way, I put in one application and got word out to four or five school districts. I was able to look at a lot more districts than I would have even thought of. It was definitely a positive experience."
McCullough is well aware of students' tight schedules and their many responsibilities. "Talking about these challenges, we decided to try a virtual fair," she said.
The teacher education fair received drop-ins from numerous states and even two from China.
"For the millennial students," McCullough said, "this might be more comfortable for them, being in a chat room and typing their questions."
Whether participating online or in person, Chelsea Bangerter will attest to the value of career fairs.
A 2017 graduate of FHSU, Bangerter participated in the fall 2016 career fair her senior year on campus and pinned down an internship to Gilmore Solutions, an outsourced information technology company with locations in Sterling and Garden City that provides services for businesses all across the state.
This week, now a full-time employee of Gilmore in business development and human resources, Bangerter represented her company in the online career fair.
"Attending a career fair is how I found my job," she said. "I would advise anyone to participate in as many as they can."
Bangerter, this time sitting on the other side of the desk, also was pleased with FHSU's initiative to start an online career fair.
"I had some good candidates supply resumes," she said. "Even if I get one, I'm happy for the turnout."
Local Students Named To Honor Roll, Dean's Lists At Emporia State University
EMPORIA, KS (03/16/2018)-- Emporia State University congratulates more than 750 students named to the university honor roll and dean's lists for fall 2017. Students from this area include: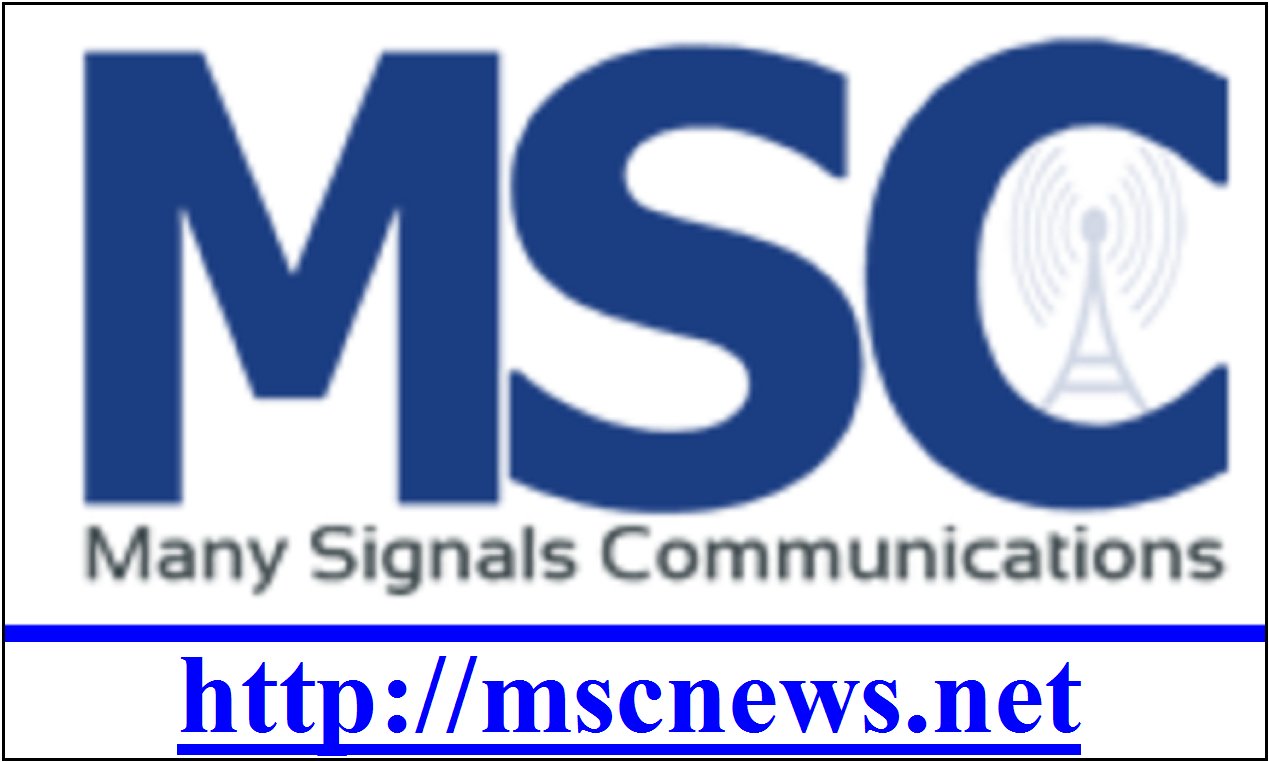 Emily Henderson and Elizabeth Wagner of Atchison, Kansas, university honor roll and The Teachers College dean's list.
To qualify for the university honor roll, students earned a minimum 3.80 semester grade point average in at least 12 graded hours. To qualify for the College of Liberal Arts and Sciences dean's list, students earned a semester grade point average that puts them in the top 10 percent of all students enrolled in full-time undergraduate work within the college and have a cumulative 3.5 GPA for all Emporia State courses.
Theatre Atchison's 9th Annual Spring Tea
A benefit for Theatre Atchison
Theatre Atchison is holding its 9th Annual Spring Tea fundraiser Sunday, May 6, 2018 from 1:30pm – 4:30pm at the Atchison Event Center Upper Level, 710 S. 9th Street, Atchison, Kansas. The event begins at 1:30pm with the opening of a "something for everyone" silent auction, during which champagne punch is served. At 2pm the Tea Room opens for table viewing and at 3:00pm a delicious fare based on an afternoon full tea menu follows. This features tea, tea sandwiches, delicacies, sweets and a small gift. Your afternoon will include an entertaining presentation by Theatre Atchison. As a special addition to the tea, we will be selling raffle tickets on a basket full of tea related items. The cost of the tea is $20. (Non-Refundable and no children under 12 years of age)
Tickets will go on sale Wednesday, March 21st. Call Nancy Madden at (913) 367-1647, email theatre@theatreatchison.org or visit Theatre Atchison's business office between the hours of 9am to 4pm Tuesday through Friday. Ticket price is $20.00 and payment is required when making reservations. We accept all major credit cards. Please purchase your seats early, as there is limited space available. You may charge your tickets over the phone.
Prizes will be awarded for best hats so, ladies, be sure to wear your finest chapeau. Make plans to come and enjoy a fun afternoon!
For more information call 913-367-1647.
Kansas Rural Center's "Growing Over Cover" Guide for Specialty Crops Available
Topeka, KS - Growing Over Cover: A Kansas Specialty Crop Grower's Guide to Cover Crops is the latest publication in the Kansas Rural Center's series of guides for fruit and vegetable growers in Kansas. The guide is now available for download on the KRC website, and a limited number of hard copies are available by contacting KRC.
Written by Jim French, Kansas Rural Center, and Cary Rivard, Kim Oxley and Tom Buller, all of Kansas State University Extension, the 32-page guide details soil health principles, and best choices for cover crops for specialty crop operations.
"Cover Crops are not just for grain and livestock farms," states Jim French, one of the authors. "Adding cover crops to fruit and vegetable operations, from home and market gardens to commercial scale operations, provides multiple benefits that build soil health and fertility, provide weed control, and attract pollinators and beneficial insects."
The guide includes planning tips for planting cover crops in Kansas, what cover crops to plant, and establishing and terminating cover crops. Profiles of three successful Kansas specialty crop growers from around the state round out the guide, along with a list of resources (books and articles) for more information.
Copies are available for free download on the KRC website at https://kansasruralcenter.org/growing-under-cover/. A limited number of hard copies are also available by contacting the Kansas Rural Center at 866-579-5469 or info@kansasruralcenter.org.
Growing Over Cover was prepared with funding from the Kansas Department of Agriculture through the Specialty Crop Grant Program at the U.S. Department of Agriculture (USDA) through Grant No. 16-SC-BGP-KS-044.
The guide is the third in a series of specialty crop guides prepared by the Kansas Rural Center in collaboration with Kansas State University Extension. The first was Growing Under Cover: A Guide to Polytunnel Options, which outlines the choices available for low and high tunnels, and how to select the right plastic tunnel or hoop house option for you. The second guide is Growing Under Cover: A Kansas Grower's Guide, which provides basic management strategies for hoop house or high tunnel production, as well as enterprise budgets for seven major specialty crops popular in hoop houses including tomatoes, lettuce, spinach, cucumbers, peppers, leafy greens and root vegetables. All three guides are available on KRC's website at https://kansasruralcenter.org/growing-under-cover/.
The Kansas Rural Center is a non-profit research, education and advocacy organization promoting a sustainable agriculture and food system.
WILDLIFE AND PARKS REPORTS
Rader Selected for Lifetime Environmental Education Award
PRATT – Mike Rader, wildlife education supervisor for the Kansas Department of Wildlife, Parks and Tourism, has been selected by the Kansas Association for Conservation and Environmental Education (KACEE) to receive the John K. Strickler Award. Each year, KACEE recognizes leaders in education with its Excellence in Conservation and Environmental Education Awards. Nominated by their peers, recipients are chosen for exhibiting outstanding innovation, leadership and achievement, as well as collaboration and cooperation within and beyond the environmental education field.
"These award recipients are the best in their field and KACEE is pleased to honor these deserving individuals and organizations, who contribute so much to environmental education in Kansas," said Gina Penzig, KACEE president and media relations manager at Westar Energy.
The John K. Strickler Award, named after one of KACEE's founders and first executive director John K. Strickler, honors the lifetime achievements, contributions, and leadership of individuals in the Kansas conservation and environmental education field. Rader was selected because of his long-term commitment to environmental education, which began early in his career when he worked as a conservation worker at Wilson State Park.
At Wilson State Park, Rader provided visitors with educational programs about the unique wildlife in the park, as well as his love for the area. In 2007, Rader was promoted to wildlife education coordinator where he took his passion for teaching about the environment statewide. Currently, Rader oversees staff and programming at the Milford Nature Center, Prairie Center in Olathe, Pratt Education Center and Museum, Southeast Kansas Nature Center in Galena, and the Kansas Wetlands Education Center at Cheyenne Bottoms. Rader also coordinates the Outdoor Wildlife Learning Sites (OWLS) program, promoting and funding outdoor classrooms at 167 schools across the state, where students can engage in onsite, hands-on outdoor learning labs.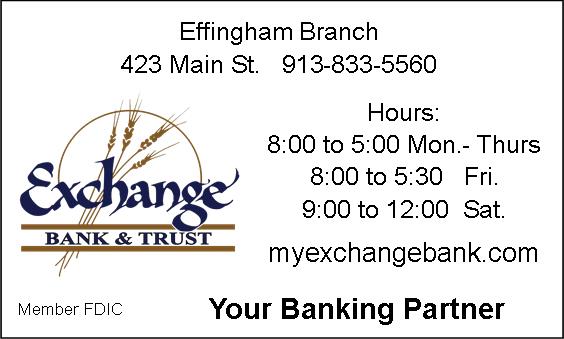 Rader also spearheads ECO-Meets, which are statewide scholarship competitions for high school students. Hundreds of high school students from around the state participate each year, many of whom go on to pursue careers in the natural sciences as a result of their experience.
Other award winners recognized alongside Rader this year include:
KACEE Awards – Flint Hills Map and Education Program, Elmdale (Community/Non-Profit); Sperry-Galligar Audubon Society, Pittsburg (Community/Non-Profit); Judy Boltman, Topeka (Government); Melanie Falcon, Lindsborg (PreK-16 Education); Park Management and Conservation Program, Kansas State University, Manhattan, KS (PreK-16 Education).
Connie Elpers Rising Star Award – Amber Myers, Manhattan
Kansas Green School of the Year Award – Chisholm Middle School, Newton
Awards will be presented at a celebration hosted by KACEE on Friday, April 6, 2018, at the Sunset Zoo in Manhattan. The event is sponsored by KACEE, the Kansas Department of Wildlife, Parks and Tourism, Sunset Zoo, Midwest Energy, and the Franklin County Conservation District. To purchase tickets, and for more information on the awards, visit www.kacee.org or call (785) 532-1902.
Now Is The Time To Complete A Boating Education Course
PRATT – If blue skies and sunshine have your family thinking about getting on the water, it's time to think about boating education, too. It won't be long before you're enjoying a day of boating, and your teen asks to take the wheel. To ensure everyone is happy and safe, sign your teenagers up for a boating education class now, so they can get straight to the good times with you this summer.
To encourage boaters to sign up for a boating education course, the Kansas Department of Wildlife, Parks and Tourism (KDWPT) is partnering with the National Association of State Boating Law Administrators to promote the "Spring Aboard – Take a Boating Education Course" campaign March 18-24, 2018.
During the campaign, many boating course providers will be offering incentives and discounts for students who enroll in, or complete, a course March 18-24. Two of Kansas' online course providers, Boat-Ed and BoaterExam, will be offering boating education courses at a 50-percent discount.
"We know that an educated boater is safer on the water, and they're likely to provide a more enjoyable experience for their passengers, as well." said Chelsea Hofmeier, KDWPT boating education coordinator. "Don't head out on the water without knowing what you're doing; take a course."
U.S. Coast Guard statistics indicate that of the accidents where the level of operator education was known, 77 percent of boating deaths occurred on boats where the operator had never received boating education instruction. In Kansas, a boater education course is required for anyone born on or after January 1, 1989, and under the age of 21, wanting to operate a motorboat or sailboat without adult supervision.
Traditional classroom courses are also offered through KDWPT and the schedule can be accessed at ksoutdoors.com/Boating/Boating-Education.
For more information on boating safety, contact Hofmeier at chelsea.hofmeier@ks.gov or (620) 672-0770.
Biologists To Survey Greater Prairie Chickens During Breeding Period
PRATT – An icon of the Kansas prairie, the greater prairie chicken, will soon be the subject of an aerial survey conducted by the Kansas Department of Wildlife, Parks and Tourism (KDWPT) every three years. From sunrise until approximately two-and-a-half hours after sunrise, KDWPT biologists will work with a contracted aerial service company to operate three helicopters throughout the state's greater prairie chicken range, including the eastern Smoky Hills, Flint Hills, Glaciated Plains, Northern High Plains, Osage Cuestas and Chautauqua Hills regions (north central and eastern half of the state). Surveys will take place during the greater prairie chicken lekking period when the birds are displaying on leks, or booming grounds, around March 15 to May 15.
Data collected from the aerial surveys will be used in conjunction with data from KDWPT's annual ground surveys to further document population trends and better determine the species' response to current management efforts.
For more information on the greater prairie chicken, including a map of the species' range in Kansas, visit ksoutdoors.com/Hunting/Upland-Birds/Greater-Prairie-Chicken.
HISTORY IS FUN ~ Robert & Helen Caplinger
Old news from the 1897 Issues of Effingham New Leaf
ARRINGTON PROTECTIVE ASSOCIATION. "The Arrington Protective Association that has recently been organized, has been doing good work. Sunday morning a report came that horses had been stolen from Mr. Nash and Mr. Viles, west of Muscotah. A number of the association, well armed, went in pursuit of the thieves. In a short time they were on a warm trail, and by night they had their 'fox' safely bagged. The thief was overtaken a few miles south of Hoyt, Kansas. Chas Kunisch, Ed Schiffbauer, Dan Arthur and Jno. Hicks were the men who captured the thief. When he passed through this neighborhood he had eight head of horses and a wagon, but when found he had but five head, three breaking away from him. A sheriff from Nebraska arrived Tuesday and took with him the thief to answer for four horses and a wagon stolen from there. A liberal reward has been offered by the Nebraska parties which will make the boys smile if they get it.
"Justice Bamfield drove to Valley Falls Tuesday to consult with County Attorney Crowell over the wire regarding the horse thief capture." (4.23.1897)
BIG CAMP MEETING. "The M. E. church south people are preparing to hold a big camp meeting in Halligan's grove four miles north of Effingham. A big tent will be erected and prominent ministers will conduct the meeting." (6.25.97)
FROM COL. TALIAFERRO. "Birney, Mont., June 12, 1897.
"To Friend Klingman. On my arrival in Sheridan I was surrounded by relatives and friends who had fled from their homes and sought safety there from the angry and excited Cheyenne's, who had banded together to resist the combine efforts of the civil authorities and the infuriated settlers in arresting and bringing to justice the murderers of a sheep herder, who was murdered in cold blood by these savages without provocation. The determined stand taken by the settlers headed the sheriff, caused the Indians to give up the criminals, who are now in the Miles city jail.
"John Logan and Miriam Hunt were at the front armed with the new rifles which will send a ball through five feet of solid wood. Sam Warman was the only man wounded and his wound was caused by being entangled in a barbed wire with a bronco. The woman and children were ordered by Captain J. T. Brown to leave their homes at daylight and find a place of safety. There were 36 in the party who reached Sheridan. Fifteen of them were relatives and friends of mine, and they were made comfortable through the kindness of Sim Smith, who met them promptly and insisted on entertaining the whole party at his home free of expense. He will not be forgotten soon by this grateful party.
"The settlers have returned to their homes now, and it is to be hoped the department will take such steps with these savages that another exodus will not be necessary. It is a great hardship on these people to have to leave their homes on so short notice and travel 65 miles to find refuge from a band of lawless, idle uncivilized savages who should be controlled by the government which clothes and feeds them. If the true state of affairs regarding these Indians could be brought before the people of the east; if they could understand that the settlers of this country are educated, refined people, who have borne patiently the many deprecations committed by the Indians they would transfer a large stock (the rest is unreadable due deterioration of the paper.) R. H. Taliaferro."
NOTICE TO CONTRACTORS: "Bids are hereby invited for building the new Catholic church at Effingham, Kansas.
"Plans and specifications are open for inspection at the parish residence in Effingham. Bids will be opened on Sunday, June 27th. The right to reject any or all bids is reserved. P LUKE, O.S.B." (6.25.97)
ST. ANN'S PARISH BORROWS MONEY. "St. Ann's parish has borrowed $1,500 and will complete their church building."
INTEREST RATES. "Last year at one time it was nearly impossible to borrow money on good farm land in this county. The ruling rates of interest were 8 to 10 per cent. Now this neighborhood is being searched by moneyed men trying to secure farm loans at 6 and 6 1/2 per cent. Supply and demand don't cut much ice in this question, but confidence does. It turns out the country was not suffering from a scarcity of money, but a fear of the kind advocated. This fact is so patent right here at home it is not necessary to go to Mexico or Japan for figures."
TWO PAPERS IN ONE. The Effingham New Leaf on the front page and the Lancaster New Leaf on the back page.
NEW CHURCH AT FARMINGTON. "The people of Farmington are raising money to build a new Christian church, and one of their efforts this week was an art exhibit and an oyster supper in Charles Butler's new barn. An art exhibit in a barn! It is terribly hard for a man to get away from distinguished kin. In advertising the oyster supper and art exhibit in the barn, it is stated the Charles Butler is the son of Pardee Butler." (10.29.97)
DEDICATION OF CHURCH. "St. Ann's Parish will dedicate their new church November 25th, in the morning. In the evening an entertainment will be given in Woodman hall. The dedicatory exercises will be of an imposing nature, and Father Luke will be assisted by a number of visiting clergy." (11.5.97)
CHICAGO SYNDROM. "Voters don't seem to realize what the penalty is for voting for a road overseer not of his district. The law lays down a fine of not less than $10 and not more than $100 for such an offense and it is regarded as a misdemeanor. In the Monrovia district this year Beauchamp received 75 votes and Sherman Hawk 26, a total of 101 votes cast. At the outside not more than 60 votes are in the district. There are 41 men liable for a fine of $10 to $100 each. This matter is being carried to a point, it is a time to call a halt. We believe in a fair vote and a fair count."
HALLOWEEN PARTYING. "City Marshall Harman started to stop Stuart Taliaferro and others from singing on the streets last Thursday night by arrest. Frank Cummings told him not to do it. The Marshall drew his gun and things looked squally. C. A. Taliaferro jumped out of his buggy and took the gun away, giving it back in a short time, the marshall going home. The case was tried before Police Judge Heffelfinger Monday and two were fined $10 each for resisting an officer and one $1 for disturbance of the peace. It seems the boys were only having innocent fun but made a mistake in the resisting of an officer. Everyone has laughed over the matter and it is one of the by-gones."
CONTROVERSY OVER HIGH SCHOOL TRUSTEE ELECTION. "The present howl on the school trusteeship is raised principally because the wrong ox was gored. A scheme was hatched last fall to nominate a man from Eden for high school trustee instead of W. M . Walker. It is currently reported this Eden man was pledged to oust John Wilson from the principal ship of the high school. Three Effingham delegates were approached on this subject. An Atchison delegate was chosen to make this nomination., but 'went off' at the wrong time and nominated him against T. B. Smith, of Muscotah. The man to make this nomination is a bower to A. J. Harwi. Members of the present school board were onto the deal. It was attempted to be worked as slyly as the populist central committee worked their 'Cure scheme', but a fatal mistake was made in approaching Effingham delegates, and in selecting a man who 'didn't go off at the right time.' Certain people in Effingham, very much interested, expressed great surprise next day when they learned that the gentleman from Eden was not pitted against Walker in the nominating contest. If the Board of Trustees want some evidence on the other side, and ask for it, we stand ready to bring the parties before that tribunal and prove it."
TRUSTEES OF ACHS MEETING. "At the meeting of the trustees of ACHS Tuesday, A. J. Harwi made the startling charge Principal Wilson worked to defeat W. H. Smith, a Republican. Nothing was said about what the republicans did to Hon. A. B. Harvey at Huron where it gave Ed Perdue 238 votes as against Harvey's 21. Mr. Harwi should at once introduce a resolution covering this point and resolve."
CLASSIFIED ADS
DO YOU WANT YOUR ISSUE OF THE NEWSLEAF MAILED TO YOUR HOME OR BUSINESS? SUBSCRIPTIONS ARE NOW AVAILABLE AT THE RATE OF $42.00 FOR 1 YEAR. Send your check to: The Newsleaf; PO Box 209; Effingham, Ks.
SWIMMING POOL MANAGER POSITION
The City of Effingham is accepting applications for the position of Swimming Pool Manager until 3:00 p.m. on Wednesday March 21, 2018. Applicants must have or be pursuing certifications in first-aid and CPR Lifeguarding Certification preferred but not mandatory. Salary is negotiable. Job description and application available at the City Office 414 Main Street 913-833-4471
LIFEGUARD POSITIONS
The City of Effingham is accepting applications for Lifeguard positions until 3:00 p.m. on Wednesday, March 21, 2018. Applicants must have or be pursuing certifications in first-aid, CPR and Lifeguarding Lifeguards are eligible for reimbursement of training expenses at the end of the season upon satisfactory job and attendance evaluation. Applications are available at the City Office 414 Main Street 913-833-4471
"GUESS WHO"
Can you identify the person(s)/place/year in the photo this week? Last week was Effingham Howard Nichols, the namesake for the City of Effingham.
LAST WEEK
Problems with this web site contact cap@thenewsleaf.com Last updated 3-20-2018
<![if !vml]>
<![endif]>