You are our Visitor
The May 23, 2017 Edition
of
The Newsleaf
Vol. 14 Issue 21
BETWEEN THE ISSUES
FRONT PAGE
A good teacher is like a candle — it consumes itself to light the way for others.
FRONT PAGE
DISTRICT RETIREES HONORED
Last Friday afternoon, a reception was held at the high school commons in honor of the district employees leaving the district's service this year. Those retiring are shown in the banner above. L-R is Carol Oliver, Steve Wiseman, Dean Swafford, John Flores and Marci Feldkamp.
Carol has been with the district for the last twenty years teaching in the high school language department. Mr. Wiseman has been the superintendent of the district for the last twelve years and spent one year prior to that as the high school principal. Mr. Swafford came to us some nine years ago after coming out of retirement as a Missouri Ag teacher. John Flores has been serving the district for twenty years in several teaching positions and as a coach with his emphasis being in the area of wrestling where he has distinguished himself and the school with many successes. Marci Feldkamp has served in many capacities in the district for 28.5 years. Her last position was in the high school.
In addition to acknowledgment of the retirees, milestones of continuing employees was noted. The following employees were presented certificates of appreciation: Charlie Buttron-20 years; Russell Eckert-10 years; Angie Kimmi-20 years; Mary Olmstead-25 years; Duane Feldkamp-40 years; Noelle Walters-10 years; and Kim Myers-10 years.
Amy Eckert received a certificate of appreciation from the University of Kansas for 25 years of service to education.
Kansas Sampler Festival Comes To An End
The 28th and final Kansas Sampler Festival came to an end May 7 in Winfield's Island Park. More than 8,300 people attended this annual celebration of what there is to see, do, hear, taste, buy and learn in Kansas.
A project of the Inman-based Kansas Sampler Foundation, festival coordinator WenDee Rowe LaPlant said, "It was a bittersweet weekend but with beautiful weather, a great crowd, and a positive Kansas spirit permeating throughout the grounds, we couldn't have had a better send-off."
Local festival director Sarah Werner said, "It was an honor for Winfield to host the festival." More than 400 local volunteers helped roll out the red carpet to all of Kansas.
On Saturday evening, hundreds of festival participants and volunteers from over the years gathered in the park for a Farewell Party to honor the longevity and purpose of the event.
Next year, in order to continue to educate Kansans about Kansas, the Foundation will introduce the Big Kansas Road Trip. Foundation director Marci Penner said, "The idea is to have hundreds of people explore the same area at the same time to generate interest and fun. Our goal is to get people addicted to exploring Kansas."
The designated showcase area will be the counties of Barber, Comanche and Kiowa. The exploring dates are May 3-6, 2018 and everyone is invited to take part.
ALL AROUND US
NOTICE TO EFFINGHAM RESIDENTS
It is illegal to dump anything other than yard waste at the Burn Dump Site. Yard waste is defined as leaves, grass clippings, twigs, branches and other garden refuse. Yard waste does not include plastic bags, tires, construction, renovation and/or demolition waste. Illegal dumping carries a fine of not less than $250 and not more than $1,000. Dumping at the Burn Dump Site is monitored.
Tampering with city water meters is illegal. This includes the meter pit and the lid and antenna on the meter pit. Anyone tampering with a water meter is subject to fines. Don not open, drive over, park on or mow over meter pits. Any damage done to the meter pit, antenna, meter or wiring will be paid for by the property owner.
USD 377 SCHOOL NEWS
ROTARY WARDS PRESENTED TO 377 TEACHERS/STUDENT
USD #377 had two educators and one student recognized on Thursday May 18th, at the Atchison Rotary meeting. Educators of the Year recognized were Amy Eckert and Charlotte Michel. Educators were nominated based on leadership, creativity and innovation, community service and professional and career development. Student of the Year Ashley Pieper, a 2017 graduate, was nominated and recognized for leadership, scholarship, community service and plans for the future.
AR RECORD SET
Rebekah Caplinger received a special certificate from Superintendent Steve Wiseman for meeting the challenge of earning over 1,000 A.R. points! This is the most points ever earned in the history of Accelerated Reader at A.C.C.E.S. ! Well done, Rebekah!
ACCHS SENDS DISTANCE RUNNER TO STATE
Congratulations to Victoria Caplinger, state qualifier in the 1600 and 3200, taking third and second place at regionals! Go Tiger!
MUSCOTAH NEWS ~ Susan Higley
Memorial Day weekend is coming soon. Remember to honor those who have passed. If you have a chance please attend the military services at your local cemetery. They are very touching and the volunteers doing the services do a great job. Have a safe holiday for the first long weekend of summer.
June is a busy month with lots of activities on the calendar. With all the rain we have had the constant sound of lawnmowers can be heard. Everything is so pretty and green. What a wonderful time of the year.
You have always heard don't get too many irons in the fire. Well, I understand. The Relay for Life in Hiawatha is on Friday, June 9th from 7 to 11 p.m. on the courthouse square. Everyone is invited to come and support the cause. In last week's edition, I had the wrong date. Sorry if I confused anyone. Luminaries bags in honor of those fighting this awful disease and bags in memory of those who have lost the battle are still available. To purchase bags please call me at 785-872-3245. They will be displayed relay night and the names will be read off during a ceremony. The bags are $10 each with the proceeds going to the American Cancer Society. The local team, Muscotah Cancer Blasters, will be participating again this year and would accept donations for our team.
June 3rd will be Muscotah Days at the city park. There are many activities planned including craft vendors from 8 a.m. to 2 p.m., car and truck show (downtown on highway) from 8 a.m. to 2 p.m., quilt show from 10 a.m. to 2 p.m., kiddie tractor pull at 10 a.m., kids' games 11 a.m. to 2 p.m., bubble ball 12 noon to 2 p.m., garden tractor pull starting at 11 a.m. with registration at 10. Special music will be presented at 1 p.m. There will be lots of kids' games and of course good food. After all the activities are done you can kick back and relax with a dance in the park from 7 to 10 p.m. Bring your whole family and your lawn chairs and enjoy the day with us. We are proud of our town; we are 160 years strong. For information on the car show call Bill Speer at 785-872-3171 and the quilt show call Margaret Jacobs at 785-872-3142.
While in town for the celebration don't forget to stop by The Muscotah United Church where they will be holding their annual clothing giveaway on Friday, June 2 from 4 to 8 p.m. and Saturday, June 3rd from 8 a.m. to 10 a.m. They are taking donations of good clothing for all ages and can still use help in setting up and assisting customers. For more information call Cindy Gaskell at 785-872-3292.
Muscotah United Church Vacation Bible School will be June 26 through June 30. For more information or to volunteer to help contact Dolly Wilson at 785-872-0081.
We are still in disbelief over the loss of Jim and Lisa Wilson and her mother, Carol Wehking. It was a time for the community to rally around and show their love and support for their families and friends and this is what a small community like ours does. Such a wonderful experience to be part of that.
EXPLORING THE BIG "C" ~ Jack Albright
New Beginnings has always been the title of my Atchison Globe articles. The first articles were encouraging words to help readers build a realistic self-esteem. When we accept ourselves as a person of worth…we can usually handle the routine issues of life in a healthy and productive manner.
The words you read today represent a new beginning for me personally as I share my struggle with the reality that I have been (unofficially) diagnosed as having prostate cancer.
I may have cancer but I refuse to call myself a victim of cancer. Victimized persons represent those who are wrongfully punished, abused, offended, or mal-treated. I am none of those. I am not sick.
Prostate problems commonly begin in men as young as forty. At my age of eighty-nine there are likely no men who do not have some prostate issues. We are not victims. God is not punishing us. We are human beings and our healthy male bodies weaken, falter, sputter, spew, spray…and stop.
My new beginning is trying to rationally decide my treatment plan and offer a positive example for others to follow.
My prayer is that God will direct my words; based upon His Word, the Bible, into words of hope, assurance, and comfort for readers.
The Bible teaches that when adversity increases in intensity that God is present with you. When others criticize you, God is with you. When you're overwhelmed by burdens or depression, you have God's presence with you. When you're isolated from those you love and are cut off from people, you have God's holy presence. God will never leave you or forsake you.
We thank God that he lives within us and that he holds onto us. Our security and peace does not depend on our ability to hold onto God…Our security depends on his promise to hold onto us.
Accept these promises: "Never will I leave you; never will I forsake you." Hebrews 13:5)
"Surely I am with you always, to the very end of the age. (Matthew 28: 20)
"When you pass through the waters, I will be with you; and through the rivers, they shall not overflow you: when you walk through the fire, you shall not be burned; neither shall the flame kindle upon you." (Isaiah 43:2 KJV)
This hymn speaks to the above promise. "When thro' fiery trials thy pathway may lie, My grace all-sufficient shall be thy supply; The flames shall not hurt thee, I only design thy dross to consume, and thy gold to refine."
Ready for a miracle Bible verse? I went to my favorite Bible search resource and requested Isaiah 43:2. When it appeared I selected copy and then paste. The following reference appeared in bold red font: "Psalms 19:14." I repeated the select, copy, paste procedure two more times and each time got only "Psalms 19:14" This convinced me that God wanted me, and readers, to give full and primary attention to those words and apply them to our present challenge and struggles. Psalm 19:14 (NKJV) "Let the words of my mouth and the meditation of my heart be acceptable in Your sight, O Lord, my strength and my Redeemer."
As we meditate and apply God's word to our present challenge, the following verse will become a living reality: "Thy word is a lamp unto my feet, and a light unto my path." Psalm 119:105 (KJV)
God may not deliver you from pain or pressure or problems. He may not prevent you from that disease or divorce, or disaster. But he does promise to be with you wherever you go and in whatever situation you face. God is with you…right here…right there…right now.
FROM PASTOR AL ~ Al Schirmacher
dictionary defines hatred
as extreme dislike
the dictionary is wrong
in Jesus' illustrative story
He does not contrast
the robbers' beating
with the Good Samaritan's
kind persistent care
rather that the religious
types simply walked by
seeing but not caring
Martin Luther King nailed it
For evil to succeed all it needs
is for good men to do
nothing
violence prejudice
are certainly hatred
but so is self-protective
intentional apathy
our greatest soul threat
our greatest community ill
our worst temptation
our severest judgment
may indeed be for
nothing
"I know your deeds, that you are neither cold nor hot. I wish you were either one or the other!"
Revelation 3:15 NIV
""Then he will say to those on his left, 'Depart from me, you who are cursed, into the eternal fire prepared for the devil and his angels. For I was hungry and you gave me nothing to eat, I was thirsty and you gave me nothing to drink, I was a stranger and you did not invite me in, I needed clothes and you did not clothe me, I was sick and in prison and you did not look after me.' "They also will answer, 'Lord, when did we see you hungry or thirsty or a stranger or needing clothes or sick or in prison, and did not help you?' "He will reply, 'Truly I tell you, whatever you did not do for one of the least of these, you did not do for me.' "Then they will go away to eternal punishment, but the righteous to eternal life.""
Matthew 25:41-46 NIV
Al Schirmacher
Can God be known?
Certainly He can be known about
He's left us a rather large book
All of creation and His people
Are everywhere talking about Him
But can He be personally known?
Can He be like that best friend
You know the one who has
Stuck with you through the ages
Who knows you like the back
Of your hand and you know deeply
You can almost finish each others'
Sentences and you have finished
Each others' cake & ice cream
Can God ever be like that?
Well...yes and no
We need to be honest
His invisibility and subtlety make
Intimacy hard - after all we are
Very physical now in your face
Types of creatures and He's not
But just speaking personally
Yet in accordance with others
Throughout the ages there is this
Growing sense of presence
Acceptance and occasional frown
This sense that prayer is speaking
To a real Someone somewhere
And then of course there is the
Very real Jesus living and dying
Among us knowing us intimately
So today we grieve tomorrow
We may laugh or reflect or fall
But we do it all and more
In the presence of One who also
Genuinely grieves genuinely cares
One who a little at a time over
The long haul knows and can be known
Al Schirmacher
I am an evangelical Christian.
This means I believe in, my life is centered in, Jesus.
(Or at least should be, am human, do fail.)
One thing Jesus said was, "I am the way, the truth, and the life. No one comes to the Father except through me."
We live in a tolerant, syncretistic culture. This has advantages, such as full application of free will, the right and privilege to choose.
But choices have implications. For example, this Baltimore Oriole chooses to feed on an orange this morning, a good choice for him. But he could also feed on hundreds of other things that are not good for him, and suffer accordingly.
So I respect your right to choose how you believe, or not believe. But, if opportunity presents itself, if you are open to dialogue, I will also share the Christian message.
For Jesus speaks both of grace, mercy, forgiveness, new life through His death and resurrection; and sin, death, judgment and hell. Choices have implications.
Thanks for listening. Have a blessed day!
LETTERS TO THE EDITOR
THEN AND NOW ~ John Schlageck, Kansas Farm Bureau
Until recently, I often stopped by the corner convenience store after work to treat my sweet tooth. From the time I was four-years-old and walked barefoot down to Vern Wagner's little general store, I've always enjoyed the wonderful taste of chocolate.
Today, I wind up plunking down a buck and a half ($1.50) for my favorite candy – either Reese's peanut butter cups or the mouthwatering, chocolate-covered Twix sticks. While these chocolate treats taste every bit as good as any "Denver Sandwich" or "Cherry Mash" I ate as a boy, today's bar appears to be about half the size.
Now that I think about it, $1.50 is much easier to come by today than a nickel when I was a youngster growing up in the northwestern Kansas farm community of Seguin. Back then, men worked 12 and 14-hour days on the farm for as little as $1 an hour.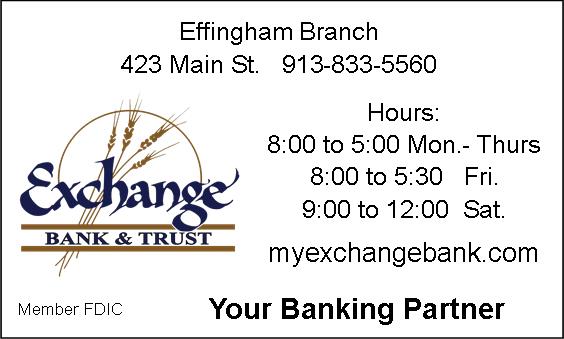 My dad talked about men working for 50 cents a day during the Great Depression. Back then, you could buy an acre of ground for about the same price you would pay for a five-stick pack of Juicy Fruit gum today.
For most people in this part of the country, times were rough in those days, and they were ready and willing to work for nearly nothing – just to keep bread on the family table. Fifty cents for a day's wages went a long way toward buying food for a family before World War II.
Recalling those days some 80 years ago, Dad told me bacon sold for 15 cents a pound, eggs cost a dime a dozen, Ivory soap sold at five bars for a quarter, butter cost 20 cents a pound and a large loaf of bread was two pennies.
Remember pennies?
They're something people toss away today because they won't buy anything. Some people still pick up these discarded relics, adhering to the adage, A penny saved, a penny earned.
Like food, clothing also cost little by today's standards. Seventy years ago, shoes sold for two bucks a pair. You could buy a pretty nifty suit for less than $10.
Dad had a brother and brother-in-law who owned a car dealership back in those days. I can remember them talking about a Model T with a sticker price of $300 about the time their parents ushered in the Roaring '20s. A full tank of gas (10 gallons) sold for less than $2, a quart of oil cost three bits, and air for the tires was free.
What I wouldn't give to fill my vehicle with one Andrew Jackson (bill) today.
It's fun remembering days of yesteryear and comparing them to today. While a lot has changed, my sweet tooth hasn't.
John Schlageck is a leading commentator on agriculture and rural Kansas. Born and raised on a diversified farm in northwestern Kansas, his writing reflects a lifetime of experience, knowledge and passion.
GOVERNMENTAL NEWS
Unapproved Minutes of the May 16 Meeting of the Atchison Co. Commission
Pursuant to the law, the Atchison County Commission Board met in Regular Session at 1:00 PM on the 1st floor of the courthouse, 423 N 5th St. Atchison, KS. Chairman Eric Noll called the meeting to order with Commissioner Henry W. Pohl, Commissioner Jack Bower, and County Counselor Patrick Henderson present for the meeting. County Clerk Michelle Phillips recorded the minutes.
The Board recited the pledge of allegiance to start the meeting.
Minutes of the May 9, 2017 meeting were reviewed with no corrections noted. Commissioner Bower made the motion to approve the minutes with Commissioner Pohl second. Chairman Noll called for a vote, all voted aye. Motion carried 3-0.
*Commissioner Comments and Committee Reports:
Commissioner Pohl mentioned that the Project Concern Director position is still vacant at this time, but they were in the process of filling it.
Chairman Noll mentioned that he has a NEK-CAP meeting Thursday, May 18, 2017.
*Reports of Elected Officials and Department Heads:
Seth Howard, Road and Bridge Superintendent, appeared before the board with a rental agreement with the option to purchase a Caterpillar CC34B Combi Roller. This unit is larger than the one rented from last year. The monthly rent would be $2,509. The agreement would give the county the option to rent for up to 6 months and use their rental dollars paid towards the purchase of this roller if we so choose. The total cost of the Caterpillar CC34B Combi Roller would be $58,495.00. Commissioner Pohl moved to rent with the option to purchase the roller. Commissioner Bower seconded. Chairman Noll called for a vote, all voted aye. Motion passes 3-0. Superintendent Howard, also mentioned that he has been looking for a service truck and dump truck. He has found a dump truck and wanted to go to Rockton, IL to look at it. It is a 2006 Ford F350 5.4 Gas 9" Dump truck. If this truck is what he is looking for he would convert one of the crew trucks into a service truck. Superintendent Howard's goal is to end up with a dump truck, service truck and a crew truck for under the budgeted amount of $70,000. Commissioner Bower moved to allow Superintendent Howard to drive to Rockton, IL to look at the 2006 Ford Dump truck for the total price of $22,500 and to put a hold on it if it is what he is looking for. If this truck is not what he is looking for, he may look at the remaining inventory. Commissioner Pohl seconded. Chairman Noll called for a vote, all voted aye. Motion passes 30.
*New Business before the Board:
Ray Ladd, Extension Council, appeared before the board with a 2017 Atchison County fiscal conditions and trends study that was done by the Office of Local Government, a unit of K
State Research and Extension. This Kansas Fiscal Database will help local officials understand revenue and expenditure trends in the county reflecting the last 9 years of budgeted information. The Research and Extension unit wanted the board to know that they will be willing to do a conference call or in person presentation if the board has any questions.
Kristin Watkins along with Christy Callahan, NEK Multi-County Health Department, appeared before the board with their 2018 budget request. She noted that by statute the county provides disease investigation funding and there is a state formula to provide additional assistance based off what is received from the county. They receive $750/month from the state. This is for all disease investigation including being on call, quarantine of patients, record keeping, and monitoring, along with many other duties. They talked about some of the programs they offered and services they are providing. Kristin mentioned that they were joining efforts with NEK-CAP to have an enrollment fair. NEK-CAP will be doing the advertising for this.
Don Ball and Derek Franklin of Atchison Sports Activities and Fitness, Inc. (ASAF) along with Scott Erickson of the Atchison Rec Commission, appeared before the board to present the Sports Complex income and expense report for 2016. The 4 year average for expenses is $107,000 with 2016 coming in at $94,000. Atchison County has contracted with ASAF and ASAF has contracted with the Rec Commission to maintain and oversee the fields. ASAF is acting as the go-between for the County and Rec Commission. Erickson explained to the board that the Rec Commission did not increase their budget by 1 mill, they only received the authority to increase it if needed. ASAF asked the board if they could give them any information about how long the maintenance agreement would last between the County and ASAF/USD # 377. The board said they would check in to the bond agreements and get back with ASAF. The board also felt that all stake holders should be involved in coming up with a plan for the future.
Joe Bowen, Maintenance, presented an agreement to the board from Riverbluff Architects with a bid proposal for architectural fees for the jail roof, breezeway and both sets of the courthouse doors. Commissioner Bower moved to accept the fees by Riverbluff Architect in the amount of $24,780 with Commissioner Pohl seconded. Chairman Noll called for a vote, all voted aye. Motion passes 3-0.
Commissioner Bower made a motion to pay the 2nd quarterly payment of the management and operating funds to the ASAF and USD # 377. Commissioner Pohl Seconded. Chairman Noll called for a vote, all voted aye. Motion passes 3-0.
Jamie Madison, HR Director, appeared before the board to let them know that the HR/Admin office will be closed for the afternoon of the 18th due to funerals. They will be open in the morning. Director Madison will be sure to send this out to all department heads.
*County Counselor Updates:
County Counselor Patrick Henderson filed a motion to strike one of the redemptions made prior to the tax sales. He stated that an individual, Shawn Winn, made a payment for a property that was delinquent under a corporation name of Winn Development Companies Inc.;
however, that corporation had lost its corporate charter in 2010. The court granted the motion. Counselor Henderson asked the board if they wanted to sell the property as a single sale. By doing this it would have to be published prior to the sale. Commissioner Pohl asked if this should be done or if we should reach out to Winn in hopes that he will correct the title and pay the taxes. Counselor Henderson will reach out to the Shawn Winn to see if he can get a guaranteed answer, if not he will continue with sale proceedings. Counselor Henderson stated that he and Dennis Foster, NEKES, had taken some time to drive around the county inspecting properties that have been on the nuisance list. There are two additional properties that have had sanitary issues involving lagoon systems with no fencing. Counselor Henderson has been asked to file an action on them. Counselor Henderson and Foster have discussed strategies on how to deal with nuisances and feels that there should be a full chapter added to the current sanitation codes. Foster will present this to the NEKES board prior to bringing it to the Commission Board. Counselor Henderson updated the board on the property on County Club Road. He stated that one of the three mobile homes have been removed and the second one that is to be removed is being torn apart. Currently there are no signs of contaminated water on the property.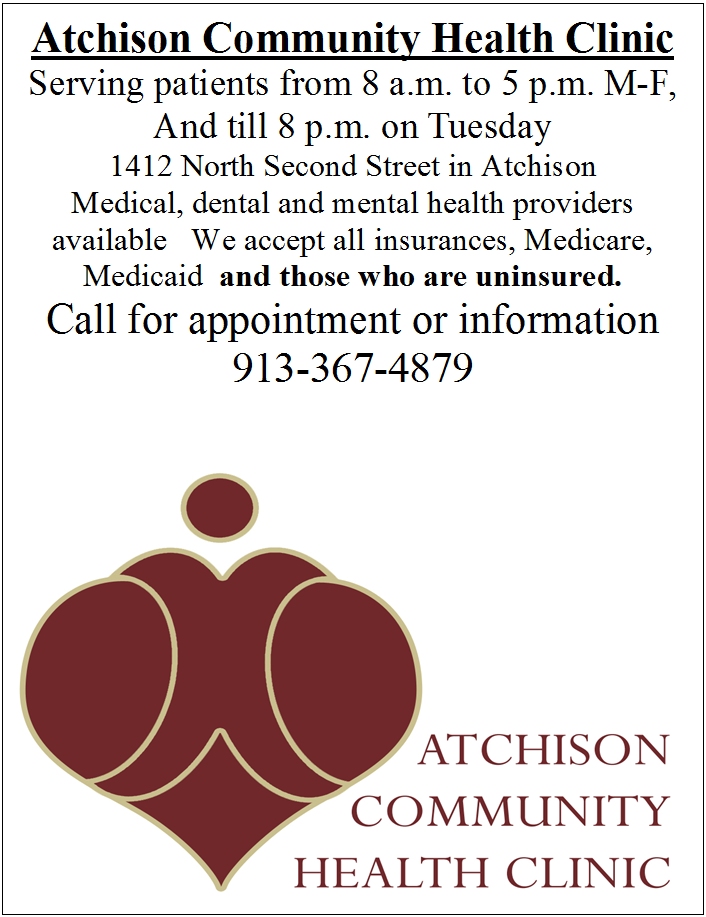 Chairman Noll said that he was approached by a citizen that was concerned about the no hunting signs that were posted at the county lake. There was a resolution #1396 passed in 2014 stating no trapping or furharvesting will be allowed at the lake. Counselor Henderson told the board he would look into it and get back with them.
Commissioner Bower asked how the statute was written and how long properties could be delinquent prior to being put on the tax sale. Counselor Henderson stated that it was different depending on what type of property you were dealing with.
Bills were present to be signed.
Add and abates were presented to be signed.
Commissioner Pohl made a motion to adjourn the meeting at 3:10 pm. Commissioner Bower seconded. Chairman Noll called for a vote, all voted aye. Motion carried 3-0.
Attest: Michelle Phillips, County Clerk
NEW LAWS PROTECT VICTIMS OF DOMESTIC VIOLENCE, SEXUAL ASSAULT
TOPEKA – (May 15, 2017) – Two new measures recommended by the attorney general's office to help combat sexual assault and domestic violence have been signed into law, Kansas Attorney General Derek Schmidt said today.
Last week, the governor signed into law a bill extending the statute of limitations so victims of sexual assault may qualify for crime victim assistance even when an attacker is identified by DNA analysis years after the crime. Schmidt, who recommended the legislation in January, said it is particularly important because of the state's ongoing KBI-led Sexual Assault Kit Initiative, which is resulting in older sexual assault kits being submitted for testing. As part of this project, the attorney general's office provides support for assault victims who are informed, sometimes years after an attack, that their case is again active because of the new DNA evidence.
The new law, which was enacted as a provision in Senate Bill 101, authorizes the state's Crime Victims Compensation Board, which is housed in the attorney general's office, to consider requests from sexual assault victims within two years of the date a sexual assault victim is notified that testing has identified a DNA profile of the suspect or that the suspect's actual identify has been discovered, whichever is later. Previously, the statute of limitations barred most victim compensation claims filed more than two years after the date of the crime regardless of when a suspect is identified; consequently, victims sometimes were ineligible for support, including mental health counseling, at the time the victim was told that DNA testing had identified the suspected attacker.
The second measure elevates to aggravated battery, rather than simple battery, domestic assaults in which the attacker strangles the victim. Because strangulation cases often lack visible injuries, under prior law domestic violence cases involving strangulation were difficult for prosecutors to prove and often resulted in only misdemeanor convictions even when the attacks were severe. For several years, Attorney General Schmidt and crime victims' advocacy groups had proposed similar legislation to create a strangulation-specific felony, but those past efforts failed to make it all the way through the legislative process. Schmidt introduced this year's successful legislation in January, and after extensive negotiation with interested parties it was enacted into law as a provision in Senate Bill 112, which the governor has signed into law.
"These two measures are important new tools in our ongoing efforts to counter domestic violence and support victims of sexual assault," Schmidt said. "I'm grateful for the support these proposals received this year, and I commend all of their supporters for their determined perseverance that has made these changes a reality."
AG Derek Schmidt Asks Congress To Return Pharmaceutical Fraud Payments To States
TOPEKA – (May 17, 2017) – A bipartisan coalition of state attorneys general today asked Congress to introduce legislation that would allow the federal government to return prescription drug settlement money to the states, Kansas Attorney General Derek Schmidt said.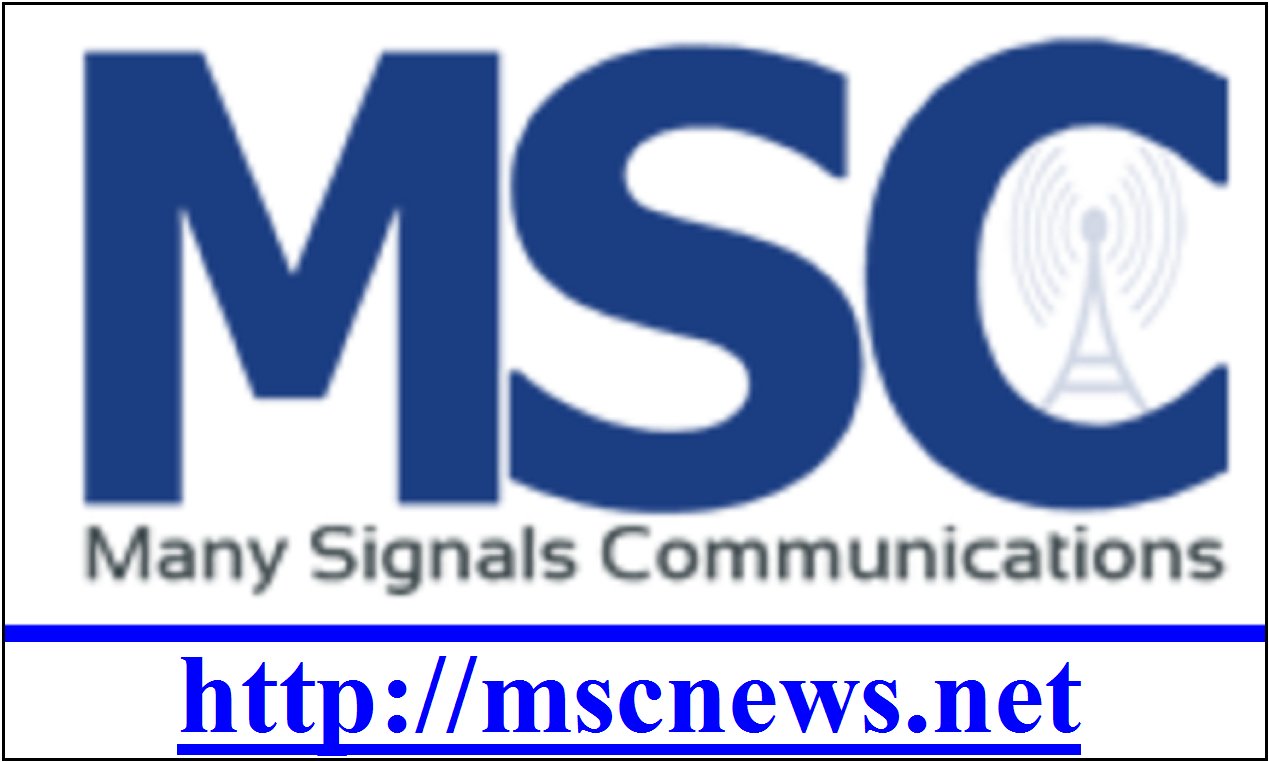 In a letter to the U.S. Senate Finance Committee, Schmidt, along with the attorneys general of 48 other states, the District of Columbia and Puerto Rico, asked the committee to authorize the federal government to return to the states tens of millions of dollars in pharmaceutical fraud settlements involving Medicare Part D drugs. For individuals who are covered by both the Medicare and Medicaid programs, the Part D drug benefit is paid for jointly by the state and federal government. The states, however, have never received any share of the money from the pharmaceutical fraud settlements.
"[O]ver the past decade the Federal government has received, and continues to receive, millions of dollars in recoveries for fraud and overpayment cases involving Part D drugs," the attorneys general wrote. "However, despite the states' considerable—and growing—financial contributions to the Part D program, the states have not received a single dollar of those recoveries. We request your assistance in addressing this inequity and recommend federal legislation that would allow the Federal government to return a proportionate share of all Part D recoveries to the states."
A copy of the letter is available at http://bit.ly/2rr5Igx.
AG Derek Schmidt Sues Georgia Company For Failing To Protect Nursing Home Patients' Personal Information
TOPEKA – (May 15, 2017) –A Georgia company that had operated a nursing home in Humboldt violated Kansas law by failing to secure or properly dispose of patient records containing personal information, Kansas Attorney General Derek Schmidt said in a lawsuit filed last week.
The attorney general filed suit against a Georgia company that had operated a nursing home in Humboldt. That nursing home is now closed. The filing in Allen County District Court alleges that Alta Care Corporation, d/b/a Pinecrest Nursing Home; Doug Mittleider, the owner and operator of Pinecrest Nursing Home; and Florida Senior Housing Council, Inc., which owns the building, were aware that patient and employee records were contained unsecured in the building which used to operate as Pinecrest Nursing Home. The building has been unoccupied since 2011 and has been burglarized and trespassed upon during that time. Despite this knowledge, the defendants failed to secure or properly dispose of the records containing personal information, the lawsuit alleges.
Chief Judge Daniel D. Creitz last week issued a temporary order requiring the company to follow the requirements of the Kansas law governing the handling of records that contain personal information.
"As holders of personal information, defendants are subject to the requirements of the Wayne Owen Act," the lawsuit states. "Defendants have failed to comply with those requirements by failing to implement and maintain reasonable procedures and practices to protect personal information, and failing to take reasonable steps to destroy or arrange for the destruction of records containing personal information."

"Personal information" includes information such as a social security number, driver's license number, financial account number or credit or debit card number that can be misused to commit identity theft or otherwise harm the person whose information is compromised. It also includes any information, such as medical records, for which a security obligation is imposed by federal or state statute. Under Kansas law, businesses that collect the personal information of others have a duty to safeguard it.
The court further ordered the attorney general to enter onto the premises of the nursing home and take possession of all records containing personal information to prevent further risk of disclosure. The attorney general's office did so last week. A hearing has been scheduled for June 6 at 9:30 a.m. in Allen County District Court.
A copy of the petition, motion and order are available at http://bit.ly/2qKwFPW.
MISCELLANEOUS PRESS RELEASES
Kansas Wesleyan makes an investment in its science programs;
raises $340,000 for Breakthrough Project
Funds raised as part of the Breakthrough Project will benefit KWU's biology, chemistry, physics, astronomy and computer science programs, including new biology and physics labs
May 18, 2017 ­— Kansas Wesleyan University is pleased to announce that it has raised $340,000 to upgrade, install and maintain science equipment so that cutting-edge science and technology labs are available for use by KWU students.
The funds raised were part of the "Breakthrough Project," an effort to replace last-generation science equipment in KWU chemistry, biology, physics, astronomy and computer science labs. Last year, Kansas Wesleyan invested $100,000 and purchased a Nuclear Magnetic Resonance (NMR) Spectrometer and other key items. The NMR is used primarily to investigate the properties of organic molecules and is invaluable in biology and chemistry studies. Following that upgrade, KWU reached out to alumni who generously responded.
"In order to build on our success, KWU recognizes the need for investing in our science departments," Dr. Matt Thompson, Kansas Wesleyan president, said. "This will help to ensure that every Wesleyan graduate will understand scientific principles and be fluent with research technology, and that we will continue to graduate scientists who can alleviate the critical labor shortages in advanced science, health and technology-related fields."
The Breakthrough Project will make possible a new biology lab, named in memory of Martha (Wessling) Bieber, the wife of KWU alumnus Jeffrey Bieber '71, and a new physics lab, named in memory of Dr. Charles B. Creager, a former KWU physics professor. The naming of the physics lab was supported by physics alumni Kent Cox '65, David L. Fancher '64, Larry D. Frutiger '64, Nadim F. Haddad '65, James E. Harvey '64, Gary A. Scoggan '64 and Lewis Edward "Ed" Temple Jr. '64. With the support of alumni, the NMR will be named for Dr. Yuan Chiang, KWU chemistry faculty from 1966-2002. Improvements will also include the purchase, installation and endowment of chemistry, astronomy and computer science equipment.
"Working one-on-one with KWU students, I have been inspired by the energy, drive and compassion they bring to their studies," Dr. Stephanie Welter, associate professor of biology, said. "The resources we are adding with the Martha (Wessling) Bieber Biology Lab will be central to coursework and hands-on experience for those in scientific disciplines such as biology, biomedicine, genetics, ecospheric studies and community resilience and nursing, as well as those rounding out their liberal arts education."
KWU has a history of scientific distinction, with graduates going on to become pioneers in American aviation, agricultural research, space exploration, and pharmaceutical research. Today, 50 percent of Kansas Wesleyan students are training in science-based fields that require bold ideas and techniques, such as biomedical chemistry, physics, computer programming, nursing, STEM education and network administration. Recent students have had a 90 percent rate of success attaining competitive placements in National Science Foundation-funded Research Experiences for Undergraduates.
"We are thankful to have alumni and community supporters who have a vision of Kansas Wesleyan leading the field in undergraduate science education," Thompson said.
Completion of the Martha (Wessling) Bieber Biology Lab is planned for fall 2017, with other projects to follow.
Topeka, KS - The Kansas Rural Center invites women farmers or want-to-be-farmers, women landowners, and women interested in sustainable farming, food production and local food initiatives to attend a Women in Farming Workshop on Saturday, June 10, 2017. This all-day, women-only workshop and farm tour will be held from 9 a.m. to 5 p.m. at the Palmer Community Center, (203 N Indiana St., Palmer, KS), and two nearby farms.
Saturday's workshop will provide useful tools and information for women farmers who are interested in increasing local food production and opportunities; raising grass-fed beef; adding or attracting pollinators to their farm operations; and growing specialty crops with high tunnels. The informal format of the workshop encourages lots of discussion, questions and participation by those attending.
The morning's presentations will begin with Natalie Fullerton, KRC's Community Food Solutions Program Director, giving an overview of state-level and community-based local food initiatives. She will provide an overview of the "Feeding Kansas" report and recommendations, a report that has informed the development of local food policy councils and developed into KRC's work this year in supporting local food capacity in southwest Kansas.
Joanna Voigt, beekeeper and KRC's Communications and Pollinator Program Coordinator, will present on pollinators on the farm. She will explain why pollinators are important on the farm (and elsewhere) and will highlight farming practices that are beneficial to pollinator populations.
The morning's final presentation will be with Tom Buller, longtime organic farmer and K-State Research and Extension's Douglas County Horticulture Agent. He will share an introduction to growing specialty crops in hoop houses and give guidance on using row covers and hoop houses to extend the growing and market seasons. Buller authored the in-depth "Growing Under Cover: A Kansas Grower's Guide" with KRC in 2016, and will review the report's findings and provide copies to attendees.
Following the presentations and a catered lunch, attendees will head to nearby Sunny Day Farms, owned and operated by Lucinda Stuenkel (1835 Parallel Road, Palmer, Kansas). The group will tour the farm's grass-fed and grass-finished cattle operation. Stuenkel practices intensive rotational grazing, has incorporated cover crops, and is beginning to add in pollinator strips. Her farm has received numerous conservation grants and awards, including a pasture-management award and rangeland-management award.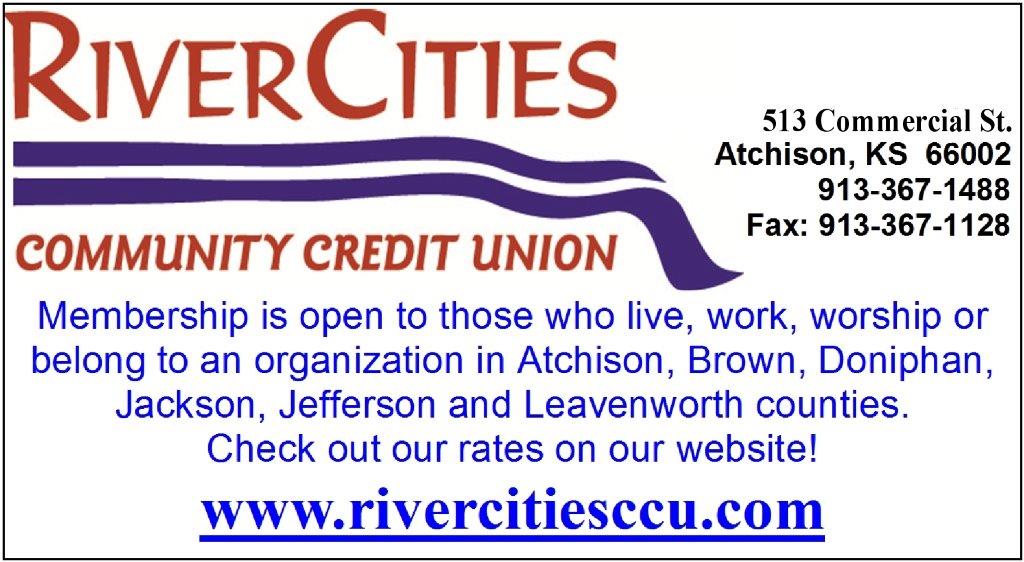 Following the Sunny Day Farms tour, attendees will drive about 15 miles to Jay and Linda Sleichter's farm (1282 21st Road, Clay Center, Kansas). On less than five acres, the family has six high tunnels and grows fresh produce nearly year-round, including hundreds of tomato plants in nearly every color, shape and size. The family also sells a selection of homemade jellies. Directions to both farms will be provided at the event.
Be sure to dress for the weather: Wear sturdy shoes that can get muddy and bring sun protection. Don't forget a water bottle!
Saturday's workshop and farm tour requires an RSVP. Please follow this link - https://events.r20.constantcontact.com/register/eventReg?oeidk=a07ee6girgl966031ad&oseq=&c=&ch=, or visit https://kansasruralcenter.org/women-in-farming-workshop-june-10/, to register. A $15 registration fee covers lunch, the farm tour hosts, and materials.
For more information about the workshop and/or the roundtable, email KRC at info@kansasruralcenter.org or call 866-579-5469.
WILDLIFE AND PARKS REPORTS
Providing Public Hunting Access Pays
The Kansas Department of Wildlife, Parks and Tourism (KDWPT) is accepting applications from private landowners willing to make their land available for public hunting access through a lease agreement. The Walk-In Hunting Access program (WIHA) is over 20 years old and remains popular among hunters and landowners. Participating landowners receive payments which vary depending on the number of acres offered, quality of habitat, and length of the access period.
Almost anyone who owns or leases land in Kansas can qualify. This includes resident landowners, absentee landowners, tenant farmers, estate managers, and others who manage privately owned land. Applications are accepted year-round; however applications for the fall 2017 season need to be submitted by July 1, 2017. This deadline allows for property review, lease development, posting signage and atlas production prior to September 1st. Once applications are received, biologists review the properties and assess them for hunting opportunity, available habitat, and access.
There are several benefits to participating in addition to the lease payment. Many landowners own land far from their home or do not have time to worry about who is hunting on their land. It may be more convenient for them to enroll their property in the WIHA program. Property boundaries are posted along with regulations so there is little doubt what property is open and what is not. Conservation officers patrol WIHA properties much like other public hunting areas. While incidents are rare, violators will be ticketed or arrested for offenses such as vandalism, littering, or failing to comply with posted regulations. Landowners can withdraw from the program at any time, but will be paid a prorated payment amount if they withdraw during the designated lease period. Liability is a valid concern. State law provides that private landowners who lease their land to KDWPT for recreational purposes like hunting are immune from damages or injuries that result from ordinary negligence. No vehicle usage by the public is allowed. Access is by foot traffic only during posted access periods. Hunting is the only designated public activity allowed on leased properties.
For more information or if you are interested in enrolling your property, contact Tim Urban at 913-422-1314 ext. 105. You will be asked to provide your contact information and a legal description for the acreage you would like to have considered for enrollment.
HISTORY IS FUN ~ Robert & Helen Caplinger
News from the 1947 Issues of Effingham New Leaf
HISTORY FROM THE OBITUARY OF CONRAD VOLK. "Conrad Volk, 89, one of the nicest elderly men in the Lancaster community passed away at his home. He had the loving care of his daughter, Caroline, of the home, assisted by his other daughters, and all was done to make his last days pleasant.
"Mr. Volk was born April 12, 1858, on Rock Creek, eight miles north of Atchison in Doniphan County, the eldest son of John and Helena Haber Volk, pioneer Doniphan county farmers. His wife was the former Mary Laufer, whose death occurred Sept. 16, 1924. They were married February 21, 1888 at the Camp Creek Church.
"Mr. Volk was a real farmer and agriculturist, and his garden at the south side of his farm house was a thing of beauty.
"He is survived by five daughters, Mrs. Charles Pike, Mrs. Frank Haag, both of Atchison; Mrs. L. J. Marsch, Denver; Mrs. E. S. Bredine, Evanston, Ill.; and Miss Caroline Volk, of the home. There were 11 grand children and one great grandchild. A sister, Mrs. C. F. Ott, of Atchison. Burial was in the Lancaster cemetery.
HISTORY FROM OBITUARY OF WALTER BERRY. "Walter Edgar Berry, better known to his many friends as "Pop" Berry, 68, a prominent farmer in the Muscotah and Effingham Communities, died Oct. 30, 1947 at the Horton Hospital.
"Mr. Berry was born Nov. 26, 1879, in Andrew County, Mo. He came to Kansas with his parents when a small child. They settled south of Muscotah.
"November 30, 1904, he was married to Miss Mary Shellie Lancaster of Doniphan county. Four children were born to the union: Ervin Karr Berry, Atchison; Ivan Kenneth Berry, Topeka; Mrs. Minnie Alice Schmidt, Horton and an infant dying when quite small. Mrs. Berry died Nov. 28, 1929.
"April 15, 1939, he married Miss Ethel Jeanetta Ritter, Atchison. He is survived by his wife and three children above named.
"Four sisters: Mrs. Carl Bruner, Meriden; Mrs. Lena Walton, Muscotah; Mrs. Maybelle Bushey, Osawatomie; and Mrs. Dessie Bereman, Rogers, Ark. Burial was in the Muscotah cemetery."
BIRTHDAY PARTY FOR CAROLYN PINDER. "Carolyn Pinder was 8 years old Saturday and her mother, Mrs. John Pinder entertained with a party for her. Jolene Pinder baked the birthday cake that centered the dining table, with the proper number of candles upon it. The honored guest received many nice gifts of which she is justly proud.
"Those attending the party were Mary Ann Tuley, Mary Alice Rogers, J. Frank Nugent, Denise McConnell, Clara and Ada Joyce, Dorothy Hawk, Harry Lee Kelley, Rex Stucker, Virginia and Sammy Crosswhite, Sally Wills, Jeanette and Leroy Stutz, Jimmy Broaddus, and Shirley Snyder."
A SENIOR CITIZEN HAS ANOTHER BIRTHDAY. "Fred Stutz was 85 years old on October 31, 1947. On November 17, he and his wife will be married 62 years. A privilege not afforded very many persons. Mr. and Mrs. Stutz did not grow old. They are always interested in young people."
HISTORY FROM THE OBITUARY OF THOMAS BEAUMONT SHELL. "The death of Thomas Beaumont (Doc) Shell removes from the city, its oldest citizen. Mr. Shell was 94 years, 4 months and 24 days old.
"Thomas Beaumont Shell, son of the late Mr. and Mrs. Solomon Shell was born on a farm near Weston, Platte County, Mo., on June 17, 1853. At the age of two and one half years, he moved with his parents to a farm near Maryville, Mo., and spent his boyhood days there. He was reared to be an agriculturist.
"On June 22, 1884, he married Miss Frances Elizabeth Killam, who was born May 9, 1858, in Oconomowoc, Wisc. The marriage took place at the home of the bride's parents, Mr. and Mrs. E. C. Killam, at Maryville, Mo. The couple went to housekeeping on a farm near Pickering, Mo. They rented for the first year and then moved to Mr. Shell's father's farm where they resided until they came to Kansas on November 5, 1898. They purchased the small track of ground at the northeast corner of Effingham from Peter Cline, who was moving with his family to Nebraska. It has been their home ever since and they have lived in the same house for 49 years.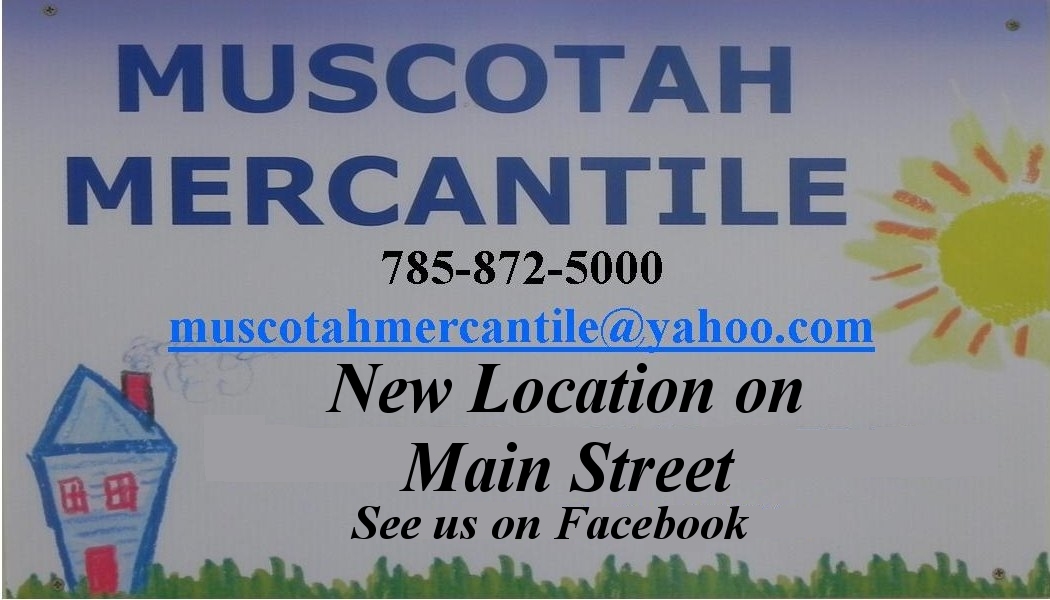 "Eight children were born to this union, six of whom are living. One son and one daughter died in infancy. The children are Mrs. Hiram Parer, Holton; Mrs. Arthur Hall, Albion, Idaho; Mrs. Harry Bell, Holton; Mrs. Avis Teel, Mena, Ark; Mrs. Louis Jenson, Everest, and one son, Neal Shell of Kansas City. Mr. Shell, who was from a family of ten children, has only one sister living, Mrs. Kate Holt, Maryville, Mo. Burial was in the Effingham Cemetery."
HISTORY FROM THE OBITUARY OF A. M. HIGLEY. "A. M. (Dick) Higley, as he was familiarly known passed away at his home. Mr. Higley was a pioneer, and prosperous farmer and lifelong resident in the Pardee community. He was a son of Rossell and Mary Higley, and was born November 18, 1875 on a farm near Pardee.
"Mr. Higley was united in marriage to Miss Josephine Hamm, May 30, 1905, and their 42 years of married life was a very happy union. The couple began housekeeping on the same farm where his death occurred.
"Surviving are his wife and five children: Harold Higley, Stanberry, Mo.; Mrs. Raymond Ellerman, Nortonville; Claud Higley, Atchison; Ernest Higley, Cummings and Miss Marie Higley of the home. Four brothers, George Higley, Effingham; Henry, Kansas City; Arthur, Atchison; Perry, Cummings. Burial at the Pardee cemetery."
BODY OF SOLDIER RETURNED. "Mr. and Mrs. Ralph Candreia of Atchison, formerly of Effingham, went to Valley Falls Thursday to attend the funeral of her brother, Sgt. Cecil Graham, who was killed in Europe during World War II. His body is among the first to be returned to northeast Kansas for burial. Sgt. Graham was 24 years, when he met his death in action."
CLINE - FOSTER WEDDING. "The marriage of Doris Jean, daughter of Mr. and Mrs. Lloyd Cline of Cummings and James R. Foster, Jr., son of Mr. and Mrs. J. R. Foster, Effingham, took place Thanksgiving afternoon at the Christian Church in Atchison.
"Mrs. Roy Cormode, sister of the bride, served as bride's attendant. Dr. Tom Critchfield of Kansas City, was the bride grooms best man, and Raymond Foster and Hugh Foster, brothers of the groom were ushers.
"The bride is a graduate of ACCHS, class of 1938, and since her graduation has held secretarial work and at present is office manager for the Fox Manufacturing Co. of Kansas City. The bride groom is also a graduate of ACCHS, class of 1936, a graduate of Kansas State 1941. Following graduation, he entered the army serving 4 years, one of which was overseas. When released from the army, he held the rank of Captain.
"He completed his studies for his masters' degree at K. S. last September. At present he is employed by the Consumers Co-op Association, Kansas City."
AN INTERESTING EDITORIAL IN THE NEW LEAF IN 1947.
"We catch ourselves wondering what this country had to worry about before the days of inflation, world peace, the Russian problem, the feeding of the hungry of Europe and a great big national debt. Life must have been one sweet dreamy song those days. The trouble was we didn't know it. Could it be possible that fifty years hence we will be looking back on today as the day when life was a sweet dreamy song?"
CLASSIFIED ADS
DO YOU WANT YOUR ISSUE OF THE NEWSLEAF MAILED TO YOUR HOME OR BUSINESS? SUBSCRIPTIONS ARE NOW AVAILABLE AT THE RATE OF $42.00 FOR 1 YEAR. To subscribe send your check to: The Newsleaf; PO Box 209; Effingham, Ks.
"GUESS WHO"
Can you identify the person(s)/place/year in the photo this week? Last issue was the Woman of the ACHS Class of 1909-Back row: 4th from left is Bertha Murray; Front row: 1st on left is Mattie Lukashavac, others are: Florence Ballou, Helen Bennie, Edith Beyer, Katherine Bush, Margaret Coupe, Grace Gemberling, Winifred Lee, Bessie Rogers, and Vera Snyder
LAST WEEK
Problems with this web site contact cap@thenewsleaf.com Last updated 5-23-2017
<![if !vml]>
<![endif]>