You are our Visitor
The June18, 2019 Edition
of
The Newsleaf
Vol. 16 Issue 25
BETWEEN THE ISSUES
FRONT PAGE
BIKING KANSAS ROUTES THRU EFFINGHAM
Last Saturday, the Bike Across Kansas annual event happened to come through our fair city on the last day of trip. The Effingham Lions Club set up a refreshment tent for the travelers preparing them for their last segment of the trip and destination of Atchison. The group had traveled 501 miles if they made the whole trip. Some traveled a longer distance taking optional side routes. Some went a further distance by accident.
Our own Kate Oswald joined the group at the Colorado border Friday June 7 and finished in good style pedaling over 540 miles. One day she went over 100 miles. One little off route trip was to come down Main St., in Effingham. She didn't look a bit tired.
"Earth & Sun Fun" looks UP & Down on the Earth for
Summer Storytime Fun in Atchison County's Museum
HOPE TO SEE YOU ALL TUESDAY MORNING!
The warming Sun, Shadows, and What the Sun Means to Our Earth are the features of Museum Storytime this week in Atchison County's Museum. As learning about the Sun through Science and Folktales highlight the fun this Tuesday, June 11 from 10-11:30 a.m.
Some science fun in the Museum and to take home will kick off the morning, said Miss D (Darlene Mason-Taylor the Education Coordinator for the Atchison County Historical Society). "We will be looking up at the Sun then down at the earth to see what the Sun brings to us every day. And everyone can take home a Sunflower to transplant into your yard."
The featured story this week is "How the Sun Was Brought Back to the Sky" by Mira Ginsburg in the retelling of a folktale. The Sun is studied by science today but through generations past when the Sun did not shine for days on end – blocked by clouds and rain – became a worry for people that it may never come out again.
Summer Museum Storytime runs each Tuesday through July 30th from 10-11:30 a.m. with each week having a different portion of the Summer Theme - Sun & Moon & Earth & Things in the Sky to encourage looking in new ways at things we see all the time. Adding to the learning offerings this summer is a series of science experiments and demonstrations brought to Atchison's youth through a grant from the National Informal STEM Education Network (NISE NET).
Chris Taylor, executive director of the Historical Society, said, "We will include a STEM related activity each week to add to the Museum History and Heritage angle Museum Storytimes connect with. We have some really cool things NISE Net has allowed us to bring to storytime kids."
Storytime is Free and Open to the public and all ages are encouraged to come. Each week features, stories, art/crafts, music & games and a little bit of science. There is free coffee for the adults and each week a healthy snack and beverage for the children. This week we are having a special Sun Orange Cake for Earth & Sun Fun week.
Need more info? – check Atchison County's Museum out on Facebook: Facebook.com/AtchisonHistory -or email the Museum at GoWest@atchisonhistory.org or call the museum 913-367-6238. Please pass-the-word in person or electronically to others you think would be interested in attending.
Summer Storytimes in the Museum: Sun & Moon & Earth & Things in the Sky – coming up!
Tuesday – June 18 – Earth & Sun Fun – 10am-11:30am
Tuesday – June 25 – Make a Wish on a STAR - Asteroids, Comets & Meteors – Oh My!– 10am-11:30am
Tuesday – July 2 – Independence Day – 10am-11:30am
Tuesday – July 9 – The Night Sky – 10am-11:30am
Tuesday – July 16 – I Want To Be An Astronaut! – 10am-11:30am
Tuesday – July 23 – Apollo 11 Man On the Moon & Amelia's Birthday – 10am-11:30am
Tuesday – July 30 – ALIEN Summer Wrap-Up Party 10am-11:30am
ALL AROUND US
Hawk Reunion 2019
The 103rd annual Hawk Reunion was held on June 2, 2019 at the Effingham Blue Building. Leonard and Covell Hawk registered family members as they arrived. Pastor Jeff Cochran of the Effingham Union Church offered a blessing before the meal.
Acting President Covell Hawk welcomed everyone to the reunion and conducted the business meeting. There was no entertainment this year. Elizabeth Todd read the minutes from the 2018 meeting and Susan Sprang gave the treasurer's report. A hat was passed to accept donations.
The total attendance was only 51, with 38 from the Daniel Hawk branch and 13 from the Jonathans. There were no Andrews present.
The oldest family member in attendance was 94 year old Raymond Foster. Saylor and Sawyer Hawk, twin daughter and son of Travis and Courtney Hawk, were the youngest present at 13 months old. They are the grandchildren of Covell Hawk and great grandchildren of Leonard Hawk.
Royal Ryser from Loveland, CO traveled the most miles to attend. The family with the most members present was Duane and Mildred Hawk's clan with 29.
Two deaths were reported during the past year. Regina Happel Ryser from Loveland, CO passed away on 12/24/18, and Gene Jordan from Kansas City, MO died 9/2/18.
Births reported were Miles Timothy Snider on 9/6/18, son of Kayla and Grant Snider, grandson of Bob and Nancy Rader, and great grandson of Venita Jo Hawk Rader; Cora Lynn Bozarth, born on 8/20/18, daughter of Lacey and Jonathan Bozarth, granddaughter of Susan and Rick Sprang, great granddaughter of Duane and Mildred Hawk; Chloe Marie Sprang, born on 2/5/19, daughter of Cody and Shelby Sprang, granddaughter of Susan and Rick Sprang, great granddaughter of Duane and Mildred Hawk; and Vivienne Monroe Reid, daughter of Kelsey and Andrew Reid, granddaughter of Pam and Mark Ottaway, and great granddaughter of Raymond Foster.
One marriage was recorded, that of Austin and Brooke Fowler Eckert, on July 28, 2018.
There were six graduations: From the 8th grade, Trinity Seymour from Valley Falls Grade School, Maddox Ibarra Todd, Rock Creek Jr. High, and Addison Schletzbaum and Brodie McAlexander from Atchison County Community Jr. High School; Laikyn Hawk graduated from Valley Falls High School, and Colby Baker from Kansas State University.
The remaining centennial reunion hats were distributed.
Liz Todd and Susan Sprang will remain as secretary and treasurer for the coming year. President for the 2020 reunion will be Julie Baker from the Jonathan branch, and Penny Foster volunteered to serve as Vice President.
It was decided to move the location of the 2020 reunion back to the ACCHS Commons, to be held the first Sunday in June.
DELFELDER-HAMNER REUNION
A delicious meal was enjoyed at the Delfelder/Hamner Reunion by 31 from the Leslie Delfelder side and one guest, Morgan Beckett and one from the Earl Delfelder side.
One letter was received from Charles Pruitt from Indian Wells, CA.
Two deaths were reported: Roy (Bud) Brenner, March 1st 2018 and Travis Long July 16, 2018.
One birth was reported: Langston Manning Hardie, May 10th 2018, son of Megan (Sheeley) and Tyler Hardie.
Three weddings were reported: Kelsi Sheeley and Evan Engel on August 18, 2018, Ravin Hundley and Calab McElroy September 29, 2018, and Kyle David Reichart and Wynne Taylor, April 6, 2019
A silent auction was held with many interesting items offered for bid.
People attending were from Centralia, Atchison, Bendena, Oskaloosa, Kansas City, Holton, Manhattan, Meriden and Effingham.
FLAGS FLEW ON EFFINGHAM'S MAIN STREET
The Effingham Main Street looked very patriotic on Flag Day thanks to the members of the Farmerettes FCE Flower Committee. Thanks go to Sally and Leroy Kellerman, John and Elaine Oakleaf, Becky O'Brien, and Terry Willis. They put the flags out in the morning and then took them down at the end of the day. Charlotte Rathert put small flags in the flower barrels on Main Street. Main Street looked beautiful with the flags flying.
BACK TO SCHOOL
Eighteen members of the Effingham Community Club went back to school, at least in their memories, at the Club's final meeting of the 2018/19 year at the Town and Country Senior Center the evening of June 11. The theme of the meeting was sharing school memories. The evening began with a picnic supper with salads and desserts and sandwich fixings. After the lovely picnic members shared their school day memories by either telling about a school memory or showing their memorabilia. Donna Conner came dressed as a bobbysoxer with jeans rolled up, a scarf tied around her neck and her class ring on a chain around her neck. There were lots of great looking elementary or high school graduation pictures. Some of the members brought scrap books.
There was a lot of great memorabilia, too much to write about, but there were several unique and memorable items. Ruth Beal brought her cowbell that she used in her cheerleading days until they was silenced by school authorities because of the noise level. Crystal Potts show her metal cup from her elementary school days. Nancy Fasse showed an 1883 First Reader owned by her Aunt Bertha, who was a school teacher, and her dad's 1915 Reading Primer. Sue Richenberg shared a picture of herself in her nurse's uniform when she graduated from nurse's training in 1966. In fact the club has three nurses including Sue. The other two are Sue Dahl and Sarah Gerety. There was a nostalgic discussion on how neat the white starched uniforms and caps looked; however, the caps were discontinued when they were determined to be unhealthy. Eileen Wohletz showed memorabilia of her 4th year teacher's salary. She made a $190 a month or $9.27 day and she paid room and board out of that. She also showed the hospital bill for her birth in 1927. The bill totaled $77. Nancy Keith brought her letter sweater. Others brought just their school letters that they had earned. Ruth Dillon showed an article where she was one of the top seven in academics. Amy Coder noticed that her sister was among the top seven in Ruth's article. Elaine Oakleaf showed a picture of a wool coat with bound buttonholes that she made in college. Denise Fasse, a naturalized citizen from New Zealand, told about the educational system in New Zealand.
Elaine Oakleaf invited the club members to the Wedding Party at the Senior Center in Effingham at 1:00 p.m. June 22. She asked them to come and bring a picture or something special from your wedding or someone else's.
Elaine Oakleaf, Paula Hall and Lorraine Strine planned the event and decorated the tables.
Community Club will start the new year September 23.
Joe M. Carrigan Memorial Golf Tournament Winners!
River Cities Community Credit Union hosted its Twenty-Third Annual Joseph M. Carrigan Memorial Golf Tournament on a beautiful day, Saturday, June 8th at the Bellevue Golf Club. The tournament was a four-person
flighted scramble with tee off that began at 9:00 a.m. Seventeen teams scrambled and golfers enjoyed lunch and door prizes. Winning the tournament was the team of Mark Kocour, Wade Willming, Ryan Courtney and Kyle Merklein. They won free entry in the 2020 tournament.
Second Place "A" Flight was the team comprised of Kent McConaughey, Jerry Robinson, Myron Schwery
and Barry Sullivan. Tim Carrigan, Casey Carrigan, Shelby Jantzer and Eric Jantzer won Third place in "A" Flight. First Place "B" Flight winners were Tanner Blunt, Tyler Bryan, Mitchel Kurtz and Josh Middleton. Second Place "B" Flight was the team of Michael Vice, Cody Ball, Shaw Manderscheid and Mitch Beien. "B" Flight third place went to Kevin Dougherty, Kenny Compton, Andrew Werring and Eddie Gibson.
Women's Longest Drive winner was Jill Ruckdeschel and Men's Longest Drive winner was Jesse Walters. Closest to the Pin winner was Conner Becker.
Silent auction items donated from area businesses included Royals tickets, summer fun packages and service certificates. A big thank you to all of the golfers for making our tournament successful!
Proceeds from the tournament benefit the Joseph M. Carrigan Memorial Scholarship Fund. Scholarships in the amount of $1000 were awarded this year to Mattie Dougherty, Jaycee Ernzen, Jessica Janorschke, Jack Kocour, Lakelyn Owens and Riley Smith.
Thank you to our member volunteers and board members that helped with the tournament: Becca Clem, Jerry Ernzen, Kay Greenly, Kent McConaughey, Tesea Kearney, Carolyn Simmers and Bob Wohletz. Thanks also to credit union staff Janie Hiner, Cindy Pangburn and Leslie Crockett.
MUSCOTAH NEWS ~ Susan Higley
July is going to be a busy month in town. Saturday, July 13th will be Erik Dylan Day at the park. Erik will perform at 5:30 p.m. featuring some of the songs he has written. A pulled pork supper will be served starting at 5 p.m. The meal will include a pulled pork sandwich, potato salad, baked beans and a cold drink for $5.00 or a hot dog and chips with a drink for $2.50. Erik is looking forward to a nice fun relaxed evening in the park with family and friends with plenty of time to visit. Bring your lawn chair and enjoy the evening . Everyone is welcome to attend. The committee planning the event will meet again on Thursday, June, 27th to finalize some of the details. Volunteers are needed to help with the food and help serve. Please come to the meeting and help us make this a success for Erik and his family.
Don't put your lawn chair away just yet. Are you ready for baseball action? On Saturday, July 27th there will be an old time ballgame at the park in honor of Joe Tinker's birthday. Playing will be the North Texas Cattlemen from Dallas, TX and the Western BBC of Topeka. The ballplayers use rules from the 1800's and dress accordingly. Time for the game will be 1 p.m. They have a small selection of uniforms so if anyone would from the area would like to join in, please come early. Of course ball park food will be available with plenty of cold drinks. Bring your lawn chair and enjoy the fun. What better way to spend the day than enjoying an old time ballgame.
Hope all fathers and grandfathers enjoyed Father's Day on Sunday. The day was beautiful for picnics and cookouts. It seems that the weather has finally calmed down. The farmers are still struggling to finish with their spring planting. Flooding is still occurring in many areas with many highways and roads still closed, but things are looking up.
Just a reminder tickets for a chance to win a ¼ of donated black Angus beef are still available at the Muscotah Mercantile and in Horton at The Hair Den, Lentz Express, Susan Gordon's , Horton Thriftshop and Horton Tire. Proceeds from this will allow the Muscotah Cancer Support Group to help local cancer patients with extra expenses for travel to doctor appointments and treatments. The group would like to thank everyone for their help and support and for the meat donation. The drawing will be held Saturday, July 13th at Erik Dylan Day.
FROM PASTOR AL ~ Al Schirmacher
Christian friend,
Walk with me a moment here.
Let us not make a dreadful mistake.
We speak of Jesus as the Gentle Savior - Lover of Our Souls - great Teacher - one who humbly submitted to becoming human and dying - our superb example.
And so He is.
But He is also King. He is also Lord. He will bring judgment. His kingdom is coming, and everything will drastically change.
"In my vision at night I looked, and there before me was one like a son of man, coming with the clouds of heaven. He approached the Ancient of Days and was led into his presence. He was given authority, glory and sovereign power; all nations and peoples of every language worshiped him. His dominion is an everlasting dominion that will not pass away, and his kingdom is one that will never be destroyed." Daniel 7:13-14 NIV
"For to us a child is born, to us a son is given, and the government will be on his shoulders. And he will be called Wonderful Counselor, Mighty God, Everlasting Father, Prince of Peace. Of the greatness of his government and peace there will be no end. He will reign on David's throne and over his kingdom, establishing and upholding it with justice and righteousness from that time on and forever. The zeal of the Lord Almighty will accomplish this." Isaiah 9:6-7 NIV
"Therefore God exalted him to the highest place and gave him the name that is above every name, that at the name of Jesus every knee should bow, in heaven and on earth and under the earth, and every tongue acknowledge that Jesus Christ is Lord, to the glory of God the Father." Philippians 2:9-11 NIV
"Then I saw a Lamb, looking as if it had been slain, standing at the center of the throne, encircled by the four living creatures and the elders. The Lamb had seven horns and seven eyes, which are the seven spirits of God sent out into all the earth. He went and took the scroll from the right hand of him who sat on the throne. And when he had taken it, the four living creatures and the twenty-four elders fell down before the Lamb. Each one had a harp and they were holding golden bowls full of incense, which are the prayers of God's people. And they sang a new song, saying: "You are worthy to take the scroll and to open its seals, because you were slain, and with your blood you purchased for God persons from every tribe and language and people and nation. You have made them to be a kingdom and priests to serve our God, and they will reign on the earth."" Revelation 5:6-10 NIV
"I saw heaven standing open and there before me was a white horse, whose rider is called Faithful and True. With justice he judges and wages war. His eyes are like blazing fire, and on his head are many crowns. He has a name written on him that no one knows but he himself. He is dressed in a robe dipped in blood, and his name is the Word of God. The armies of heaven were following him, riding on white horses and dressed in fine linen, white and clean. Coming out of his mouth is a sharp sword with which to strike down the nations. "He will rule them with an iron scepter." He treads the winepress of the fury of the wrath of God Almighty. On his robe and on his thigh he has this name written: king of kings and lord of lords." Revelation 19:11-16 NIV
Al Schirmacher
Christian friend,
We are often shocked when those we respect - people with excellent track records - fall.
Such shock often leads to blame, disdain and slander.
Today found an interesting verse about good people falling. Daniel 11:35:
"Some of the wise will stumble, so that they may be refined, purified and made spotless until the time of the end, for it will still come at the appointed time." Daniel 11:35 NIV
Note that the wise's stumbling ends up being for their own good.
One thinks of Job.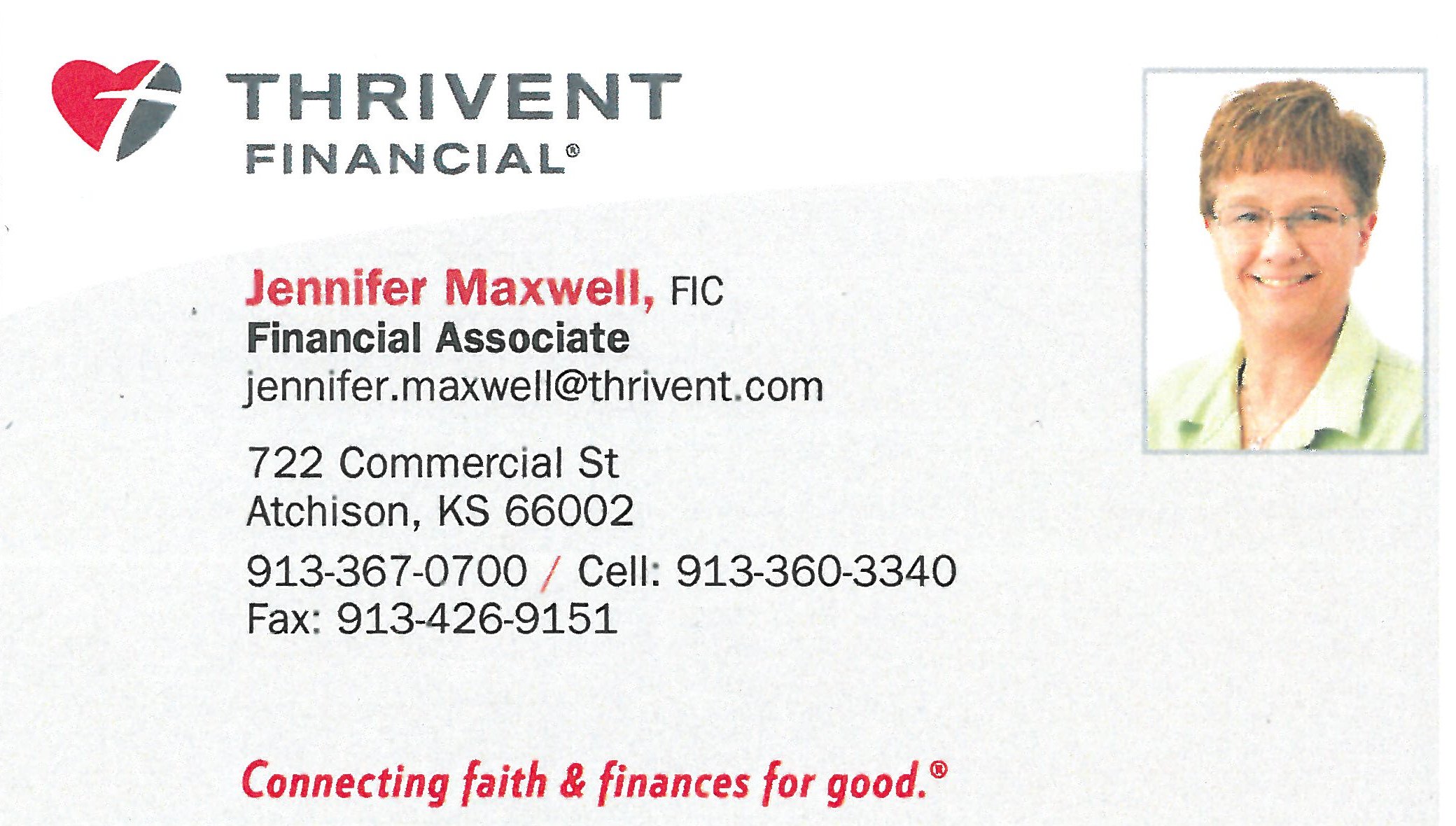 Or David.
Or Peter.
Or all the disciples.
Let us remember that crashing and burning is not necessarily the end.
Al Schirmacher
Let me share something close to my heart:
Release Prayer
We all get emotionally overwhelmed on occasion. Loss, circumstances, our own struggles and weaknesses mix together until we're limping, or worse, through life. Little seems to help.
I find release prayer helps me.
Such prayer is, simply, pouring out our souls to the Lord (as the Psalms instruct us).
My approach is to take 45 minutes or so and write out everything to the Lord, in often harsh detail, that is bothering me.
I will also do the same in verbal prayer. Both help, but I find the written journaling helps more.
Let me give you an example. Say someone criticizes me, and the pain lingers. I might write out,
"Lord, I release to you Joe Schmoe's criticism. He said that I don't care about him or his family, and he's leaving the church. Lord, this hurts a ton. He is right in one sense - I haven't ministered to him much recently - but, on the other hand, I have helped his family a ton over the years. And he handled the situation very poorly, as I'm handling it poorly now. I can't shake the negative thoughts I'm having, nor the sense of inadequacy that's settled over my soul. Lord, help!"
This isn't terribly profound, but I find it works. God's forgiveness and comfort often flows, and I begin to experience healing. Of course, there are relapses and redos, but that's just being human.
Oh, and there are times release prayer is very intense, strong words that need to come out. He's heard them before.
Brothers and sisters, let's pour ourselves out to the Lord, for He hears and graces.
"As the deer pants for streams of water, so my soul pants for you, my God.
My soul thirsts for God, for the living God. When can I go and meet with God?
My tears have been my food day and night, while people say to me all day long, "Where is your God?"
These things I remember as I pour out my soul: how I used to go to the house of God under the protection of the Mighty One with shouts of joy and praise among the festive throng.
Why, my soul, are you downcast? Why so disturbed within me? Put your hope in God, for I will yet praise him, my Savior and my God." Psalm 42:1-5 NIV
Al Schirmacher
there is no tomorrow now
there is no yesterday now
there is only now now
so live fully now
through Him
"Therefore do not worry about tomorrow, for tomorrow will worry about itself. Each day has enough trouble of its own." Matthew 6:34 NIV
""Forget the former things; do not dwell on the past." Isaiah 43:18 NIV
"...I have come that they may have life, and have it to the full." John 10:10 NIV
Ten Whys That Baffle
1. Why are the best tasting foods bad for you?
2. Why, when one appliance breaks, do others join in progressively?
3. Why do bug bites itch most at 3:00 AM?
4. Why do we pretend the customer is always right when we're obviously not?
5. Why do we all repeat ourselves when explaining?
6. Why do children understand electronics better than adults?
7. Why put brown sugar on something called a "sweet potato"?
8. Why do the foolish talk more than the wise?
9. Why replace perfectly good manual or mechanical items with more expensive, less reliable, shorter lasting electronic ones?
10. Why do we order hundreds of channels and watch five?
Al Schirmacher
LETTERS TO THE EDITOR
Anxiously Awaiting Harvest
Kim Baldwin, McPherson County farmer and rancher
It's beginning to look a lot like Christmas in my kitchen these days. Yes, I know it's June. No, carols aren't being sung, and we're not decorating a tree. We're beginning to bake massive batches of cookies and other goodies that will sustain our wheat crew once it's time to harvest the grain. You see, Christmas and wheat harvest are really the only two times during the year when I do mass baking projects.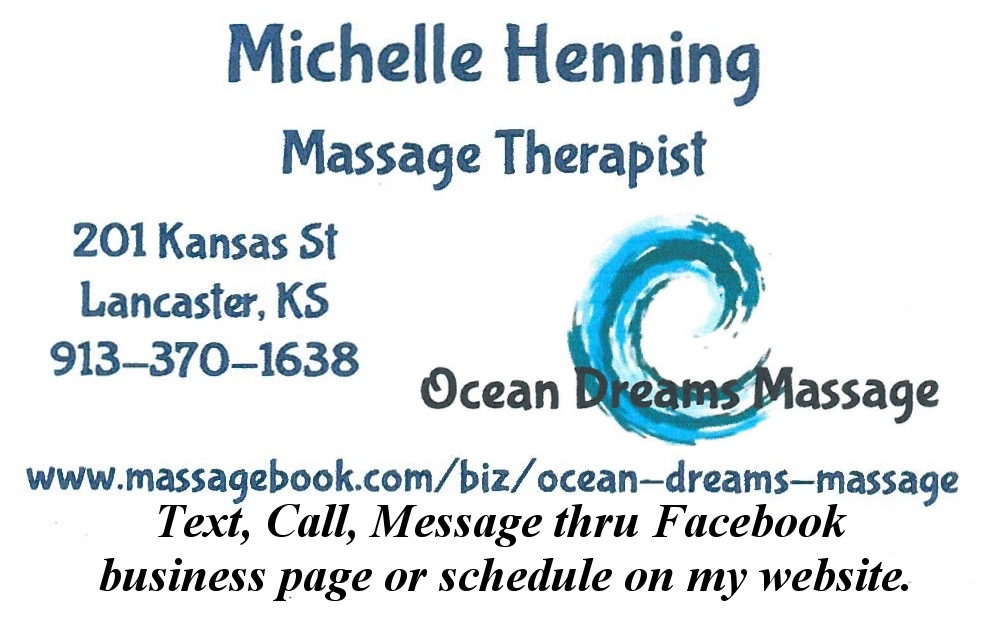 A major grocery run leads to dozens of eggs being stored in my refrigerator. Bags of chocolate chips fill my pantry. Flour ends up on the floor. Cooling racks cover my counters. Ziplock bags and my deep freeze are filled to the brim. And I set watch on my kitchen — monitoring my children and others who may dare to enter my territory to see what's being created all in an attempt to sneak a few goodies out the door.
I take this time of year very seriously. I call in reinforcements, and we knock out the task at hand. I like to get ahead by baking in advance to avoid getting behind once harvest begins. After all, there will be plenty of meals to prepare daily once harvest starts. For me, it's a matter of planning and organization, and not feeling overwhelmed.
Besides, I want to spread goodwill and good cheer to our harvest crew. They work hard every day during harvest trying to get the wheat out of the fields while the conditions are right. It's hot. It's dirty. It's tiring. The least I can do is keep their bellies full of sweet treats.
There's been a lot of talk around town, down the dirt roads and in fields lately. The main topic of conversation is all about when harvest will begin. I generally chuckle when this talk begins — although I am also guilty of participating. While we might like to believe we have our bullet-proof systems for prognosticating the start of wheat harvest, the fact remains we're all just making predictions. To be honest, your guess is as good as mine.
Yes, we can make educated guesses based on the weather. We can narrow it down to single-digit days. But let's be honest, just like Mother Nature can dupe the best meteorologist, so too can a farmer miss the mark. There are just too many factors that play into when wheat harvest will begin. The wheat might look ripe, but the ground might be too wet. Other farm tasks like planting soybeans and sorghum demand our attention. Mechanical breakdowns might stop a crew before it can even get started harvesting. Mother Nature might throw a pop-up rain shower that nobody was expecting, delaying the kick-off for another day.
Although we can't pinpoint the exact day when we will fire up the combines and begin that rush to get the grain out of the fields, we know that wheat harvest is getting closer and closer every day. And just like when my kids mark down a calendar daily in anticipation of Santa making his visit, I too am mentally marking down the days. Anxiously awaiting the start of harvest. Until that day arrives, I'll enjoy a few homemade cookies I've set aside from the mass baking operation in anticipation of the start of our wheat harvest.
"Insight" is a weekly column published by Kansas Farm Bureau, the state's largest farm organization whose mission is to strengthen agriculture and the lives of Kansans through advocacy, education and service.
OBITUARIES
James L. "Jim" Brull, 75, of Atchison, Kansas passed away peacefully June 16, 2019 surrounded by his loving family.
Mass of Christian burial will be Wednesday, June 19, 2019 at 10:30 a.m. at St. Benedict's Church with Rev. Jeremy Heppler, OSB as celebrant. Interment will follow in Mt. Calvary Cemetery. A parish and Knights of Columbus rosary will be recited Tuesday, June 18th at 6:00 p.m. at the Arensberg-Pruett Funeral Home where the family will receive friends following until 8:00 p.m. Memorial contributions are suggested to St. Benedict Catholic School Endowment, Maur Hill-Mount Academy or Knights of Columbus Fourth Degree Assembly #1716 and may be left in care of the Arensberg-Pruett Funeral Home with whom arrangements have been entrusted.
Jim was born September 30, 1943, in Atchison, Kansas, the son of the late Anthony and Emma (Atzert) Brull. He attended St. Joseph Grade School and graduated from Maur Hill Prep School in 1961.
He and the former Marilyn Schoenfelder were united in marriage on August 3, 1963, at St. Benedict's Church in Bendena, Kansas.
Jim began his full time employment at Tony's Dairy delivering milk door to door, he then was a welder at WeMac before becoming a service man at Commercial Vending until later buying into the company to become a co-owner and operator for a total of thirty-three years. He co-owned and operated the Wharf for twenty-two years. He worked part time taking tickets at Arrowhead Stadium and as an assembler at Walmart.
He was a member of St. Louis Church at Good Intent until moving to Atchison in 1989, where he was a devout member of Sacred Heart Church until its closing. He is a member of St. Benedict Parish, Sacred Heart Council #723 of the Knights of Columbus, the William T. Jochems General Assembly #1716 of the Fourth Degree Knights of Columbus and a member of the Atchison Elks Club.
Jim enjoyed life and loved spending time with his family traveling, boating, hunting and taking trips to the Ozarks. He truly enjoyed mowing grass, spending countless hours keeping a pristine yard and decorating for all holidays, especially Christmas.
Survivors include his wife of fifty-five years, Marilyn Brull, of the couple's home in Atchison, three sons, Mark (Brenda) Brull, Jeff (Tracy) Brull, Brian (Christy) Brull; and six grandchildren, Alex, Kendra, Branson, Brayden, Tanner and Nick Brull.
He is preceded in death by his parents, and his three siblings, Tony Brull, Joe Brull and Phyllis Regan.
GOVERNMENTAL NEWS
Unapproved Minutes of the June 11 Meeting of the Atchison Co. Commission
Pursuant to the law, the Atchison County Commission Board met in Regular Session at 1:00 PM on the 1st floor of the courthouse, 423 N 5th St. Atchison, KS. Chairman Jack Bower called the meeting to order with Commissioner Henry W. Pohl and County Counselor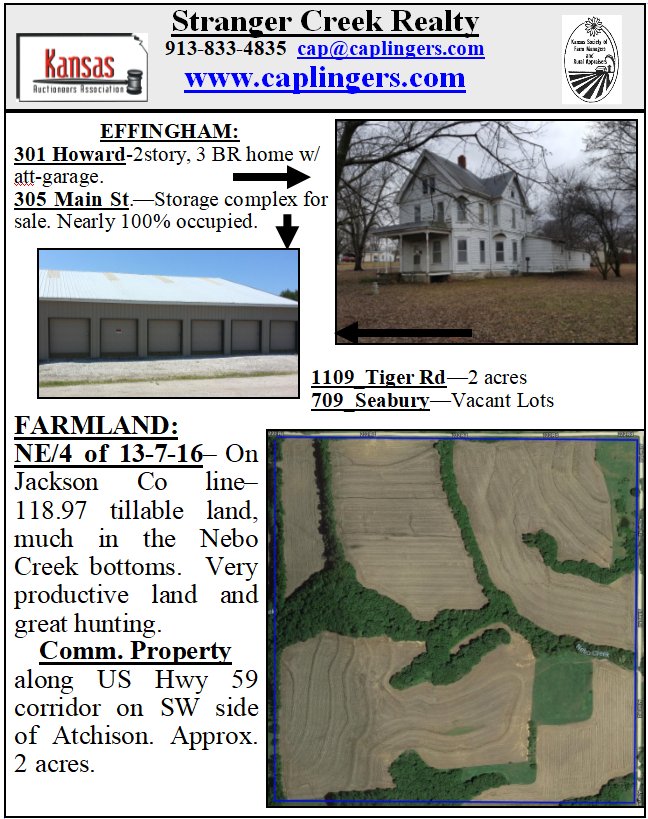 Patrick Henderson present for the meeting. Commissioner Eric Noll was absent. Deputy County Election Officer, Kalee Vanderweide, recorded the minutes.
The Board recited the pledge of allegiance to start the meeting.
*Public Comment:
The minutes of the June 4, 2019 meeting were reviewed with no corrections noted.
Commissioner Pohl made a motion to approve the minutes as read. Chairman Bower seconded the motion. Chairman Bower called for a vote, all voted aye. Motion passed 2-0.
*Commissioners Comments and Reports:
There were no reports.
*New Business Before the Board:
Wes Lanter, Emergency Management Director, stated that he, along with Chairman Bower, signed a Declaration of Local Disaster Emergency on June 4th, 2019. This proclamation should be extended. Commissioner Pohl moved to extend the Declaration of Local Disaster Emergency for Atchison County for a period of seven (7) days unless renewed by consent of the Board of County Commissioner. Chairman Bower seconded the motion.
Chairman Bower called for a vote, all voted aye. The motion passed 2-0.
Director Lanter presented a Mutual Aid Agreement for Emergency Preparedness for Atchison County, Kansas and Brown County, Kansas. Commissioner Pohl made a motion to approve the Mutual Aid Agreement for Emergency Preparedness for Atchison County, Kansas and Brown County, Kansas. Chairman Bower seconded the motion. Chairman Bower called for a vote, all voted aye. The motion passed 2-0.
Director Lanter presented a purchase order to Gerber Electric for $3,845.38, for electrical service installation from the main building to the storage building at Emergency Medical Services. Commissioner Pohl made a motion to approve the purchase order to Gerber Electric for $3,845.38. Chairman Bower seconded the motion. Chairman Bower called for a vote, all voted aye. The motion passed 2-0.
Director Lanter presented a purchase order for Joint Communications to Midwest Mobile Radio, Inc. for $4,866.00. This is for a replacement antenna that was damaged on water tower, an extra antenna to keep as a reserve in case of a future lightning strike, labor to put antenna up on tower, and shipping and handling from manufacturer. Commissioner Pohl made a motion to approve the purchase order to Midwest Mobile Radio, Inc. for $4,866.00. Chairman Bower seconded the motion. Chairman Bower called for a vote, all voted aye. The motion passed 2-0.
At the meeting on June 4, 2019 Staci Waggle, Solid Waste Manager, presented a proposal for engineering services to be performed by Schwab Eaton. The Commission requested that Section II of the proposal be amended. Schwab Eaton has agreed to the Commission's request. An amended proposal for engineering services with the total cost not to exceed $23,000.00 was provided to the Board. Commissioner Pohl made a motion to have the Chairman sign the amended proposal to Schwab Eaton. Chairman Bower seconded the motion. Chairman Bower called for a vote, all voted aye. The motion passed 2-0.
Resolution No. 2019-1452: A RESOLUTION OF THE BOARD OF COUNTY COMMISSIONERS OF ATCHISON COUNTY, KANSAS, APPOINTING DEBORAH THOMPSON AS APPRASER FOR ATCHISON COUNTY, KANSAS. Commissioner Pohl made a motion to approve Resolution No. 2019-1452 appointing Deborah Thompson to County Appraiser effective July 1, 2019 for the term expiring June 30, 2021, or until a successor may be appointed. Chairman Bower seconded the motion. Chairman Bower called for a vote, all voted aye. The motion passed 2-0.
Michelle Phillips, County Clerk, appeared before the Board with a purchase order to Sowers Heating and Cooling, Inc. for $3,916.93. This is for the installation of a 2-ton Heat Pump and Air Handler in the County Clerk's Office. Commissioner Pohl made a motion to approve the purchase order to Sowers Heating and Cooling, Inc. for $3,916.93. Chairman Bower seconded the motion. Chairman Bower called for a vote, all voted aye. The motion passed 2-0.
County Clerk Phillips presented a purchase order to Lockwood Printing for $2,514.20 for election supplies to be used in the 2019 General Election and the 2020 Elections.
Commissioner Pohl made a motion to approve the purchase order to Lockwood Printing for $2,514.20. Chairman Bower seconded the motion. Chairman Bower called for a vote, all voted aye. The motion passed 2-0.
Bills were presented to be signed.
Add abate, escapes for real estate and personal property taxes were presented to be approved.
Commissioner Pohl made a motion to adjourn the meeting at 1:23 pm. Chairman Bower seconded the motion. Chairman Bower called for a vote, all voted aye. The motion passed 2-0.
Note: Once approved these minutes will be the official minutes of the Board of County Commissioners. Regular meetings of the Board of County Commissioners are video recorded.
The video of these meeting is generally available for supplementation of the minutes. The videos can be located under the Government tab at www.atchisoncountyks.org.
Attest: Kalee Vanderweide, Deputy County Election Officer
Former Kansas ITT Tech students to receive more than $1 million in student-debt relief
TOPEKA – (June 14, 2019) – More than 100 former ITT Tech students from Kansas will receive more than $1 million in debt relief as a part of a settlement agreement between Kansas and the private lender that was organized for the sole purpose of providing loans to students at the failed for-profit college, Attorney General Derek Schmidt announced today.
The multistate settlement, which Kansas joined, will result in debt relief of more than $168 million for more than 22,000 former ITT students nationwide, with 108 Kansans receiving $1,003,007.14 in relief. The settlement is with Student CU Connect CUSO, LLC (CUSO), which offered loans to finance students' tuition at ITT Tech, the for-profit college that filed bankruptcy in 2016 amid investigations by state attorneys general and following action by the U.S. Department of Education to restrict its access to federal student aid. The CUSO Loan program originated approximately $189 million in student loans to ITT students between 2009 and 2011.
Under the settlement, the CUSO, under threat of litigation, has agreed that it will forego collection of the outstanding loans and cease doing business. Under the Redress Plan, the CUSO's loan servicer will send notices to borrowers about the cancelled debt and ensure that automatic payments are cancelled. The settlement also requires the CUSO to supply Credit Reporting Agencies with information to update credit information for affected borrowers.
The settlement alleges that ITT, with the CUSO's knowledge, offered students Temporary Credit (TC) upon enrollment to cover the gap in tuition between federal student aid and the full cost of the education. The TC was due to be repaid before the student's next academic year, although ITT and the CUSO knew or should have known that most students would not be able to repay the TC when it became due. Many students complained that they thought the TC was like a federal loan and would not be due until six months after they graduated. When the TC became due, however, ITT pressured and coerced students into accepting loans from the CUSO, which for many students carried high interest rates, far above rates for federal loans.
A related settlement between the CUSO and the U.S. Bankruptcy Trustee was approved today. The multistate settlement is also contingent on federal court approval of a related settlement between the CUSO and the federal Consumer Financial Protection Bureau which is also being announced today.
This is the second legal settlement obtained this year by Schmidt's office that provides student-loan relief. In addition to today's settlement, Schmidt's office in January obtained $2,142,116 in debt relief for 1,077 former students of Career Education Corp.
Students with questions about their rights under the settlement will receive information in the Notices that are sent. Students may also visit www.InYourCornerKansas.org or call the attorney general's Consumer Protection Division at (800) 432-2310 for more information.
A copy of the settlement agreement is available at https://bit.ly/2WN0Czd.
Kansas Reservoir Protection Initiative Accepting Applications
Lands eligible for assistance to enhance reservoir sedimentation reduction
Kansas Water Office Acting Director Earl Lewis announced today applications are being accepted for round two of the initiative to enhance sediment reduction efforts above four federal reservoirs including Fall River, Kanopolis, John Redmond and Tuttle Creek. These reservoirs have lost 35, 39, 40 and 46 percent of their water supply storage, respectively. Lands located in targeted sub-watersheds in Butler, Coffey, Ellsworth, Greenwood, Lyon, Marshall, Nemaha and Washington Counties are eligible for assistance.
The Kansas Reservoir Protection Initiative was funded by the 2019 Kansas Legislature as part of a partial restoration of the State Water Plan Fund to address priority Kansas Water Vision projects recommended by the Kansas Water Authority.
"The Kansas reservoir system is critical for our citizens in both flood and drought, and their storage is being greatly diminished by sediment," said Lewis. "Watershed protection is our most economical means of maintaining our surface water supplies."
Under this Initiative, the Kansas Departments of Agriculture, Health and Environment, Kansas Water Office and the Kansas, Neosho, Smoky Hill-Saline and Verdigris Regional Advisory Committees are collaborating to prioritize projects that will yield the greatest sediment reduction per dollar invested.
"I appreciate the leadership of our Regional Advisory Committees in the development of action plans to address this critical water issue in Kansas," said Kansas Water Authority Chairman Gary Harshberger.
Landowners interested in participating are encouraged to contact their local county conservation district or Watershed Restoration and Protection Strategy (WRAPS) Coordinator to apply. Many sediment reducing Best Management Practices are eligible through this initiative, however, projects focusing on large gully repair and soil health practices such as reduced tillage, nutrient management, and cover crops are highly encouraged. Applications for the Initiative will be accepted through July 31.
For additional information, please visit www.kwo.ks.gov.
337 Crime Victims To Receive Support
TOPEKA – (June 14, 2019) – The Kansas Crime Victims Compensation Board yesterday awarded financial assistance to 337 victims of violent crime at its June meeting, Kansas Attorney General Derek Schmidt said.
Awards were made in 141 new cases. Additional expenses were paid in 196 previously submitted cases. The awards totaled $305,259.36.
The Division of Crime Victims Compensation in Schmidt's office administers the Crime Victims Compensation program, which was established in 1978 to help victims of violent crime pay for their unexpected expenses such as medical treatment, mental health counseling, lost wages, dependent support and funeral expenses.
The state's three-member Crime Victims Compensation Board determines claims that are eligible for payment and how much money will be awarded to each claimant. Awards are limited to a maximum total amount of $25,000 with limitations of $5,000 for funeral expense, $5,000 for outpatient mental health counseling, $10,000 for inpatient mental health treatment and $1,500 for grief counseling for family survivors of homicide victims.
A portion of assessed court costs and fines, inmate wages, parole fees and restitution paid by convicted offenders provides funding to the program.
For more information about the Crime Victims Compensation program call (785) 296-2359 or visit the attorney general's website at www.ag.ks.gov.
AG statement on Kansas Supreme Court ruling in Gannon v. State
TOPEKA – (June 14, 2019) – Kansas Attorney General Derek Schmidt issued the following statement on today's Kansas Supreme Court school-finance decision in Gannon v. State:
"After seven rounds of arguments at the Kansas Supreme Court and legislative responses to each prior decision, the Court today unanimously ruled the Kansas school finance system complies with the requirements of the state constitution. I am relieved this litigation has ended and should not recur as long as the Legislature and governor fulfill the promises they have made. At the end of the phase-in period, Kansas taxpayers will be spending – and public schools will be receiving – roughly $1 billion more each year than when this began. With this lawsuit now behind us, it's time for a thoughtful conversation about whether this process we have witnessed over the past decade is really how Kansans want school finance decisions to be made."
Sen. Moran introduces bipartisan, bicameral legislation to level the playing field for clean energy
Would give clean energy projects access to a tax advantage currently available only to oil, gas, and coal projects
WASHINGTON – U.S. Senators Jerry Moran (R-Kan.) and Chris Coons (D-Del.) reintroduced bipartisan legislation, the Financing Our Energy Future Act, to level the energy playing field by giving investors in a range of clean energy projects access to a decades-old corporate structure whose tax advantage is currently available only to investors in fossil fuel-based energy projects.
This straightforward, powerful modification of the federal tax code could unleash significant private capital by helping an emerging class of energy-generation and renewable fuel companies to form master limited partnerships – which combine the funding advantages of corporations and the tax advantages of partnerships. A companion bill was introduced in the U.S. House of Representatives by Rep. Ron Estes (KS-04) and Mike Thompson (CA-05).
"The United States has the largest and most efficient capital markets in the world, yet our renewable energy companies rarely have access to those markets," said Sen. Moran. "In order to grow our economy and increase our energy security, sound economic tools, like MLPs, should be expanded to include additional domestic energy sources. The Financing Our Energy Future Act will allow the renewable energy sector to utilize the MLP structure for project development, making it accessible to a broader and deeper investment pool that can drastically reduce the time and cost associated with deploying new energy technologies."
"Clean energy technologies have made tremendous progress in the last several decades, and they deserve the same shot at success in the market as traditional energy projects have experienced through the federal tax code," said Sen. Coons. "By updating the code, the bipartisan Financing Our Energy Future Act levels the playing field for a broad range of domestic energy sources – clean and traditional alike – to support the all-of-the-above energy strategy we need to power our country for generations to come. This practical, market-driven solution will unleash private capital and create jobs, and that's why it has earned broad support from Republicans and Democrats in Congress as well as think tanks, business leaders, and investors. Updating the tax code in this way will help increase parity and ensure that these energy technologies can permanently benefit from the incentives that traditional energy sources have depended on to build infrastructure for more than 30 years."
A master limited partnership (MLP) is a business structure that is taxed as a partnership, but whose ownership interests are traded like corporate stock on a market. By statute, MLPs are currently only available to investors in energy portfolios for oil, natural gas, coal extraction and pipeline projects. These projects get access to larger and more liquid sources of capital than are available for traditionally financed energy projects, making them highly effective at attracting private investment. Investors in clean energy projects, however, have been explicitly prevented from forming MLPs, starving a fast-growing portion of America's domestic energy sector of the capital it needs to build and grow.
Newly eligible energy resources would include solar, wind, marine and hydrokinetic energy, fuel cells, energy storage, combined heat and power, biomass, waste heat to power, renewable fuels, biorefineries, energy efficient buildings, and carbon capture, utilization and storage (CCUS).
The Financing Our Energy Future Act is endorsed by American Council for an Energy-Efficient Economy (ACEEE), the American Council on Renewable Energy (ACORE), Advanced Biofuels Business Council, the Algae Biomass Organization, the Alliance for Industrial Efficiency, the Alliance to Save Energy, Amazon, Biotechnology Innovation Organization (BIO), BPC Action, Carbon180, Carbon Capture Coalition, Center for Climate and Energy Solutions (C2ES), Ceres, Clean Air Task Force, Covanta Energy, Energy Storage Association, Growth Energy, International District Energy Association, Master Limited Partnership Association, the National Association of State Energy Officials (NASEO), National Hydropower Association, Natural Resources Defense Council (NRDC), National Wildlife Federation, Solar Energy Industries Association (SEIA) and Third Way.
Expanding Association Health Plan Options Is Lawful
TOPEKA – (June 13, 2019) – A change in federal regulations that allows more options in the health-care marketplace is lawful, Kansas Attorney General Derek Schmidt has told a federal appeals court.
In June 2018, the U.S. Department of Labor relaxed Obama-era federal restrictions to allow broader use of association health plans by individuals and small businesses in states that allow them. Several states, led by New York, challenged the relaxed regulation in federal district court, and obtained a judgment in March that the changes were unlawfully implemented. The U.S. Department of Justice appealed.
Schmidt, along with 13 other state attorneys general, the Governor of Mississippi and the Governor of Kentucky, filed a legal brief last week arguing the relaxed regulation is lawful.
"The States have an obvious interest in the health insurance market and in the health care options available to their citizens," the attorneys general wrote. "The Department of Labor's rule regarding Association Health Plans (AHPs) thus implicates those interests by expanding health insurance options for workers. AHPs work to reduce the cost of health care coverage for the employers who would otherwise be too small to take advantage of the increased bargaining power vis-a-vis hospitals, doctors, and pharmacy benefit providers on which large groups rely."
The attorneys general argue courts have consistently held as long as a federal agency's change of position from one presidential administration to the next wasn't arbitrary and capricious, the reversal is a valid exercise of executive authority.
Schmidt noted that Kansas law allows for a variety of association health plans and similar options, including new legislation signed into law earlier this year that permits a different type of lower-cost health coverage for Kansas farmers and ranchers.
The case is New York v. United States Department of Labor, No. 18-CV-1747. A copy of the states' brief is available at https://bit.ly/2Zoyob2.
Secretary Perdue Announces Kansas City Region as Location for ERS and NIFA
Move puts ERS, NIFA closer to customers, expected to save nearly $300 million nominally
(Washington, D.C., June 13, 2019) – U.S. Secretary of Agriculture Sonny Perdue today announced the U.S. Department of Agriculture (USDA) will relocate the Economic Research Service (ERS) and National Institute of Food and Agriculture (NIFA) to the Kansas City Region.
"Following a rigorous site selection process, the Kansas City Region provides a win win – maximizing our mission function by putting taxpayer savings into programmatic outputs and providing affordability, easy commutes, and extraordinary living for our employees," said Secretary Perdue. "The Kansas City Region has proven itself to be hub for all things agriculture and is a booming city in America's heartland. There is already a significant presence of USDA and federal government employees in the region, including the Kansas City 'Ag Bank' Federal Reserve. This agriculture talent pool, in addition to multiple land-grant and research universities within driving distance, provides access to a stable labor force for the future. The Kansas City Region will allow ERS and NIFA to increase efficiencies and effectiveness and bring important resources and manpower closer to all of our customers."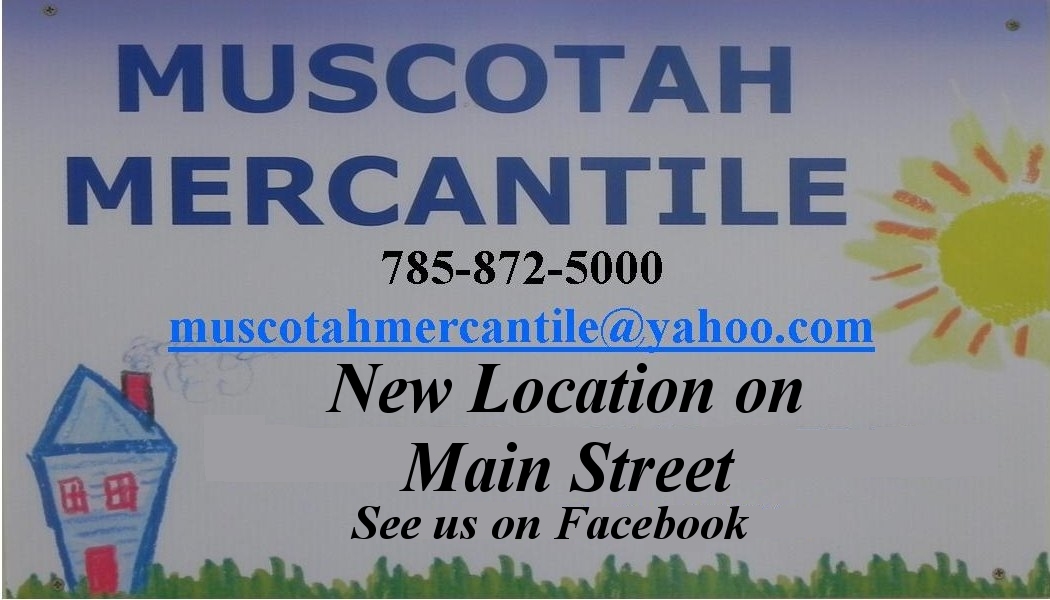 USDA conducted a Cost Benefit Analysis and conservative estimates show a savings of nearly $300 million nominally over a 15-year lease term on employment costs and rent or about $20 million per year, which will allow more funding for research of critical needs like rural prosperity and agricultural competitiveness, and for programs and employees to be retained in the long run, even in the face of tightening budgets. On top of that, state and local governments offered generous relocation incentives packages totaling more than $26 million. Finally, this relocation will give USDA the opportunity to attract a diverse staff with training and interest in agriculture. You may click HERE to view USDA's Cost Benefit Analysis.
"We did not undertake these relocations lightly, and we are doing it to enhance long-term sustainability and success of these agencies. The considerable taxpayer savings will allow us to be more efficient and improve our ability to retain more employees in the long run. We will be placing important USDA resources closer to many stakeholders, most of whom live and work far from Washington, D.C. In addition, we are increasing the probability of attracting highly-qualified staff with training and interests in agriculture, many of whom come from land-grant universities. We look forward to this new chapter as we seek to fulfill our motto at USDA, which is to 'do right and feed everyone,'" added Secretary Perdue.
Secretary Perdue sent this letter to all USDA employees this morning and will be holding an all hands meeting with ERS and NIFA employees today to discuss the decision, the process, and next steps.
In addition, USDA announced in August the realignment of ERS under the Office of the Chief Economist. While we believe there is considerable synergies and benefits to a realignment, after hearing feedback from stakeholders and Members of Congress, USDA will not move forward with the realignment plans. The agency of ERS will remain under the Research, Education, and Economics mission area.
Background:
USDA announced in August it would undertake the relocations for three main reasons:
1.To improve USDA's ability to attract and retain highly qualified staff with training and interests in agriculture, many of whom come from land-grant universities. USDA has experienced significant turnover in these positions, and it has been difficult to recruit employees to the Washington, D.C. area, particularly given the high cost of living and long commutes.
2. To place these important USDA resources closer to many of our stakeholders, most of whom live and work far from the Washington, D.C. area.
3. To benefit the American taxpayers. There will be significant savings on employment costs and rent, which will allow more employees to be retained in the long run, even in the face of tightening budgets.
As part of the rigorous site selection process, USDA narrowed the 136 Expressions of Interest received using a set of established criteria defined by USDA, NIFA, and ERS leadership. The criteria included:
· Quality of Life: Subcategory examples include Diversity Index, Residential Housing Costs, Access to Healthcare, and Home and Community Safety Ranking.
· Costs (Capital and Operating): Subcategory examples include Commercial Real Estate Costs, CPI Index, and Wage Costs.
· Workforce: Subcategory examples include Labor Force Growth Rate, Unemployment Rate, and the Labor Force Population.
· Logistics / IT Infrastructure: Subcategory examples include Lodging Availability, Proximity to Customers, and Airport Accessibility.
The top Expressions of Interest were reviewed in detail, and USDA selected a short list of locations offering existing buildings with sufficient space to meet ERS and NIFA requirements.
While 90% of USDA employees are located outside of the D.C. area, ERS and NIFA are the only USDA agencies that don't have representation outside of the national Capital Region (NCR). Upon the relocation announcement, USDA proposed that sufficient staff levels would remain in the NCR to complete mission critical activities that require physical presence in or near Washington, D.C. at the recommendation of customers and stakeholders. In both the cases of ERS and NIFA, leadership reviewed the critical functions and staffing needs within and outside the NCR. Senior ERS and NIFA staff, with input from partner agencies and stakeholders, recommended to Secretary Perdue the critical functions to be retained within the NCR.
Out of NIFA's 315 positions, 294 will relocate while 21 will stay in the NCR. Of the 329 ERS positions, 253 will relocate while 76 will stay in the Washington, D.C. area.
As a result of this move, no ERS or NIFA employees will be involuntarily separated. Every employee who wants to continue working will have an opportunity to do so, although that will mean moving to a new location for most. Employees will be offered relocation assistance and will receive the same base pay as before, and the locality pay for the new location.
USDA will be working with the General Services Administration to secure a permanent lease space through a competitive process in the Kansas City Region. USDA will continue to keep ERS and NIFA employees apprised as updates occur.
MISCELLANEOUS PRESS RELEASES
Hearing Scheduled for Proposed Old World Bluestem Quarantine
MANHATTAN, Kan. — A public hearing will be conducted at 10:00 a.m. on Wednesday, June 26, 2019, to consider the issuance of a permanent quarantine regarding Caucasian Bluestem and Yellow Bluestem, commonly known as Old World Bluestem, within the state of Kansas. The hearing will be held in room 124 on the first floor of the Kansas Department of Agriculture, 1320 Research Park Dr. in Manhattan.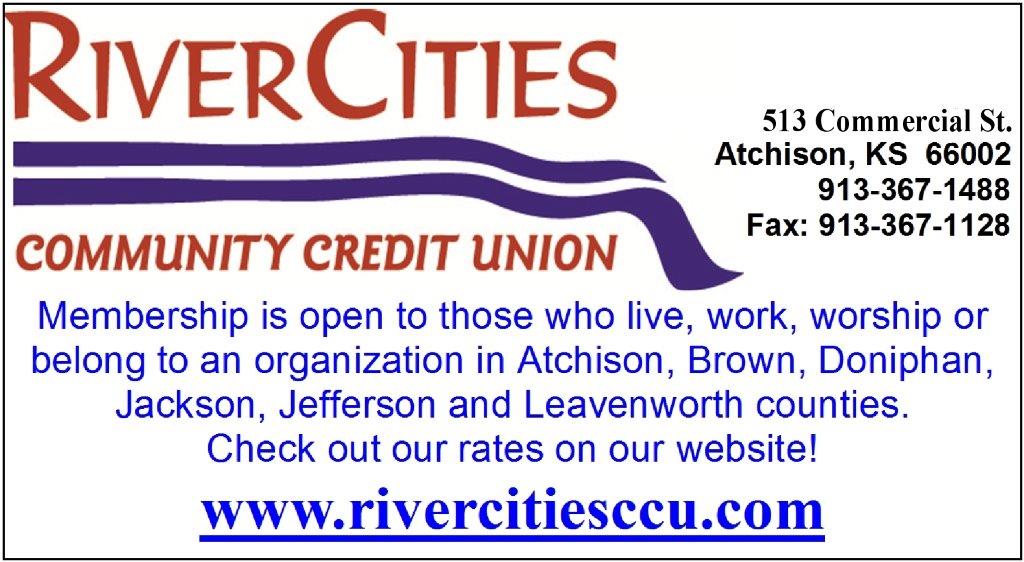 The quarantine would restrict movement into or within the state of Kansas. Regulated items under quarantine would include the following: all seeds, plants, or parts of the plant of either Caucasian Bluestem or Yellow Bluestem (Bothriochloa bladhii and Bothriochloa ischaemum) capable of growing or propagation. A copy of the proposed quarantine may be accessed on the KDA website at agriculture.ks.gov/PublicComment.
All interested persons may attend the hearing and may present comments either orally or in writing, or both. In order to give all parties an opportunity to present their views, it may be necessary to request that each participant limit oral presentations to five minutes.
Written comments and requests for information concerning the proposed quarantine should be directed to Jeff Vogel, Plant Protection and Weed Control Program Manager, Kansas Department of Agriculture, 1320 Research Park Dr., Manhattan, KS 66502, or at Jeff.Vogel@ks.gov. Written comments can be submitted on the public comment website prior to the hearing as well.
Any individual with a disability may request accommodation in order to participate in the public hearing and may request a copy of the quarantine in an accessible format. Persons who require special accommodations must make their needs known at least five days prior to the hearing. For more information, including special accommodations or a copy of the quarantine, please contact Ronda Hutton, 785-564-6715.
WHAT: Public hearing on proposed permanent quarantine for Caucasian Bluestem and Yellow Bluestem
WHEN: 10:00 a.m. on Wednesday, June 26, 2019
WHERE: Kansas Department of Agriculture, 1320 Research Park Dr., Manhattan
Delaware WRAPS is Accepting Applications NOW for Financial Assistance to Support Cover Crops on Prevented Planting Acres and other Cropland
The Delaware WRAPS (Watershed Restoration and Protection Strategy) is currently seeking applications for financial assistance to establish cover crops and implement other soil health practices on cropland in designated priority areas of the Delaware River Watershed (Note: 2019 priority areas have been expanded). A cover crop is a noncash crop planted to provide seasonal cover for conservation purposes such as improved soil health, erosion control, enhanced infiltration, nutrient management, weed suppression, and can also provide supplemental forage for livestock. Funding is currently available for:
1. Cover Crop Establishment on Prevented Planting Acres: Funding is available to assist a limited number of agricultural producers in establishing cover crops on cropland acres that qualify for the Prevented Planting option of the federal crop insurance program. Application deadline: July 16, 2019.
2. Cover Crop Establishment on other Cropland: Funding is available to assist agricultural producers who are not currently using cover crops in their regular cropping program and are interested in trying cover crops. Application deadline: October 1, 2019.
3. Soil Health Project: Improving soil health involves the implementation of multiple practices such as no-till residue management, diverse crop rotation and utilization of multi-species cover crops. Funding is available for a limited number of agricultural producers who are interested in incorporating these practices in a holistic manner into their current cropping program. Application deadline: September 2, 2019.
Additional details including priority area maps, program requirements, incentive payments and application forms are available online at: http://delawarewraps.com/Cost_Share.html or contact Kerry Wedel, Delaware River WRAPS Coordinator, at 785.284.3422 or kwedel@delawarewraps.com.
Kansas Rural Center to Host Future of Farming and Food Town Halls
Topeka, Kansas - Kansans are invited to attend one of the Kansas Rural Center's (KRC) "Future of Farming and Food" Town Hall meetings that will be held in five locations across the state this summer. The meetings will facilitate discussion on the food system and farming and how these are related to climate and energy issues, and rural/urban revitalization. Unlike KRC's previous Town Hall meetings, this round will include Wichita and the Kansas City area so we can tackle issues common to both rural and urban communities and the rural/urban gap.
The Town Halls offer opportunities to share information and enable community dialogue on the vision for the future we want and how we get there. Discussion will include issues critical to Kansas ranging from the impacts of weather extremes and a changing climate on our food system and farming, population loss (especially of young people), health care, and present and future economic opportunities.
Locations and dates are: Emporia, July 8; Wichita, July 10; Garden City, July 30; and St. Francis, July 31. A fifth meeting will be held in the Kansas City area in August. Look for details to be announced closer to the meetings.
The 2019 State legislative session displayed a new elevated status for some of the above-mentioned issues in rural Kansas. The year started with a new Governor and a new Office of Rural Prosperity to ensure that all Kansans have access to a high quality of life, regardless of their zip code. The Kansas House established a Rural Revitalization Committee responding to the key issues impacting the rural economy and social structure: population loss and changing demographics, health care, rural infrastructure, and food systems and farming. But these issues also impact our urban neighbors.
The shift in climate, increasing weather extremes, and the need for a transition to renewable energy impact all of us, both urban and rural landscapes, communities, businesses, and people's health. Recent extreme weather events in Kansas (flooding after two years of severe drought and the wildfires of 2017) and the attention on renewable energy developments have many Kansans thinking about how their lives are affected.
"Kansans are responding to these changes whether we realize it or not," stated Mary Fund, KRC Executive Director. "Whether our responses are wise or not is often unclear. Only through tackling the issues in conversation with our neighbors will the path forward become clearer. We want people to come away from the meetings with better understanding of our common concerns and hopefully some common goals."
Each town hall meeting will feature an expert on our food system and farming, climate and energy issues, and rural/urban revitalization and how we come together to address these. Attendees will then have time to ask questions, respond to the panelists, and share their experiences or opinions about the issues addressed to help identify what is needed to advance opportunities in their communities and/or the region.
All Town Halls will include a complementary meal featuring locally sourced ingredients with the program following. There is no cost to attend, but registration is required to ensure a meal, as a limited number of meals are available at each meeting. Registration can be found at www.kansasruralcenter.org/2019townhalls.
If you have special needs due to a disability, please contact Caryl Hale to arrange access. If you have other questions or want to register, contact Caryl Hale at chale@kansasruralcenter.org or call 866-579-5469 Ext. 702.
The town halls are part of KRC's "Community Food Solutions for a Healthier Kansas" initiative and Integrated Voter Engagement project, funded by the Kansas Health Foundation. The projects aim to improve economic, community, environmental, and human health in Kansas by strengthening civic engagement and public policy support that better incorporates Kansas farms and communities into the state's healthy food supply chain. The town halls are also partially funded by Humanities Kansas, a nonprofit cultural organization connecting with history, traditions, and ideas to strengthen civic life.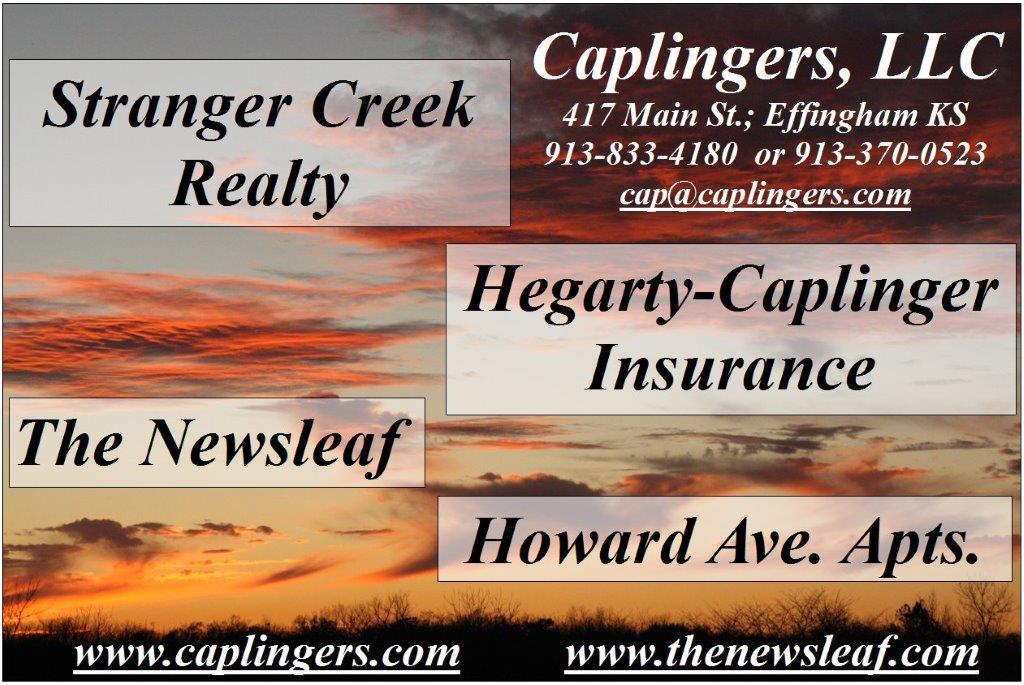 The mission of KRC, founded in 1979, is to promote the long-term health of the land and its people through community-based research, education, and advocacy that advances an economically viable, ecologically sound, and socially just food and farming system in Kansas. For more information, visit kansasruralcenter.org.
KFB: Kansas City Right Choice for USDA Offices
Kansas Farm Bureau commends U.S. Agriculture Secretary Sonny Perdue's selection of the Kansas City area as the new location for the U.S. Department of Agriculture's (USDA) Economic Research Service (ERS) and National Institute of Food and Agriculture (NIFA).
"This is great news for the farmers and ranchers of Kansas and their counterparts in Missouri," KFB President Rich Felts says. "The Kansas City area's central location and proximity to land-grant universities makes it a natural fit for the USDA. The move also ensures Kansas will remain at the forefront of agricultural research well into the future."
Kansas Farm Bureau's mission is to strengthen agriculture and the lives of Kansans through advocacy, education and service.
Kansas Regional Advisory Committee Meeting in Holton
June 24, 12 p.m., Trails End Café
The Kansas Water Office's (KWO) Kansas Regional Advisory Committee (RAC) will meet to discuss current water issues affecting the region as well as the state.
Before the meeting on Monday, June 24 there will be a streambank tour starting at 9 a.m., from the Walmart parking lot, 427 S. Arizona Ave., in Holton. It will last for approximately three hours. The RAC meeting will begin at 12 p.m., following the tour at the Trails End Café, 601 Arizona Ave. in Holton. The main topics of discussion will include watersheds, soil health and the process for updating goals and action plans as well as the KWA budget process for the coming fiscal year.
The agenda and meeting materials can be found when available at www.kwo.ks.gov or you may request copies by calling (785) 296-3185 or toll-free at (888) KAN-WATER (526-9283).
If accommodations are needed for a person with disabilities, please notify the Kansas Water Office at 900 SW Jackson Street, Suite 404, Topeka, KS 66611-1249 or call (785) 296-3185 at least five working days prior to the meeting.
As the state's water office, KWO conducts water planning, policy coordination and water marketing as well as facilitates public input throughout the state.
The agency prepares the KANSAS WATER PLAN, a plan for water resources development, management and conservation.
FSA Clarifies Prevented Planting Acreage Report Policy
FSA is providing clarification on reporting prevented from planting crop acres to USDA Farm Service Agency. Producers who were unable to plant intended spring crops due to excessive rains and flooding should always report these prevented from planting acres to Farm Service Agency. FSA policy requires that prevented planting acreage be reported on form CCC-576, Notice of Loss, no later than 15 calendar days after the final planting date as established by FSA. Contact your local FSA office for a list of final planting dates by crop.
However, Risk Management Agency (RMA) allows for a 20 day late planting period after the final planting date to report insured but prevented from planting acres to local crop insurance agents. This has caused confusion in reporting by producers. FSA policy has been clarified to state that if a producer timely reports prevented from planting acres to RMA (with the 20 day late planting period), FSA shall accept the producer's report on form CCC-576 as timely reported, contingent upon proof of the timely RMA report being available within a reasonable timeframe.

Producers may also timely report prevented from planting crop acreage to FSA (insured or not insured, but not NAP acreage) by telephone. Producers must provide a location of where the disaster event occurred, including the farm, tract, and field number and prevented planting acreage. Producers must still sign and return the form CCC-576 to the office by the final crop acreage reporting date and may do that by mail or in person at the local county FSA office.
If a producer is or was unable to report the prevented planting acreage to FSA within either the 15 or 20 calendar day late-reporting period, as applicable, a late-filed report may be submitted on form CCC-576, Notice of Loss. Late-filed reports will only be accepted with payment of the late-filed fee to cover FSA verification of the eligible disaster condition that prevented the crop from being planted. Submission of a late filed request does not guarantee approval.
Producers of hand-harvested crops must notify FSA of damage or loss through the administrative County Office within 72 hours of the date of damage or loss first becomes apparent. This notification can be provided by filing a CCC-576, email, fax or phone. Producers who notify the County Office by any method other than by filing the CCC-576 are still required to file a CCC-576, Notice of Loss, within the required 15 calendar days. For losses on crops covered by the Non-Insured Crop Disaster Assistance Program (NAP), producers must file a Notice of Loss within 15 days of the occurrence of the disaster or when losses become apparent.
A link to RMA FAQs about prevented planting coverage can be found at https://www.rma.usda.gov/News-Room/Frequently-Asked-Questions/Flooding
AG To FTC: Take Additional Steps To Protect Consumer Data And Privacy
TOPEKA – (June 11, 2019) – The Federal Trade Commission (FTC) should take several steps to better protect consumer data and privacy, Kansas Attorney General Derek Schmidt said today.
In a comment letter filed with the FTC ahead of its June 12 public hearings on "Competition and Consumer Protection in the 21st Century," Schmidt and attorneys general from 39 other states, the District of Columbia, Guam and Puerto Rico offered policy and enforcement ideas on the intersections among privacy, big data and competition.
"Managing and protecting data is one of the major public policy challenges of the 21st century," Schmidt said. "It is clear that the law and enforcement practices have a long way to go to catch up with big-data technology and business practices that affect the privacy and liberties of every American."
In the letter, the attorneys general identify concerns about how today's large-scale data collection efforts create network effects and barriers to entry that can entrench dominant firms. They also examine how several aspects of the developing markets for consumer data merit renewed antitrust attention.
Among the suggestions they make are:
· Strengthen enforcement of existing antitrust laws, including through increased coordination between the FTC and state attorneys general.
· Establish by law a data-broker clearinghouse to enable consumers to learn about the existence and activity of data brokers, access their own information held by the brokers or opt out of that data collection. The attorneys general also suggest consumers should be given more control over their own data by requiring businesses to offer consumers the opportunity to review and delete existing personal information and only allowing businesses to retain that information "for only as long as is reasonably necessary to fulfill the purpose for which the information was collected."
· Add "duration-of-existence" criteria to federal antitrust filing reporting thresholds, which apply to businesses seeking to acquire a competitor. The attorneys general say this improvement would better ensure competition in these technology platform markets is not snuffed out in its inception.
A copy of the comment letter is available at https://bit.ly/2F16IBm.
Strengthening Communities: Grant Writing Workshop Planned
(Atchison, Ks) – Do you know how that playground equipment at the park down the street was purchased? Or the new sign leading visitors to a local landmark? How about initial money for a festival? In any community, chances are that someone, or a group of individuals, wrote a grant proposal and received funding to help with the project.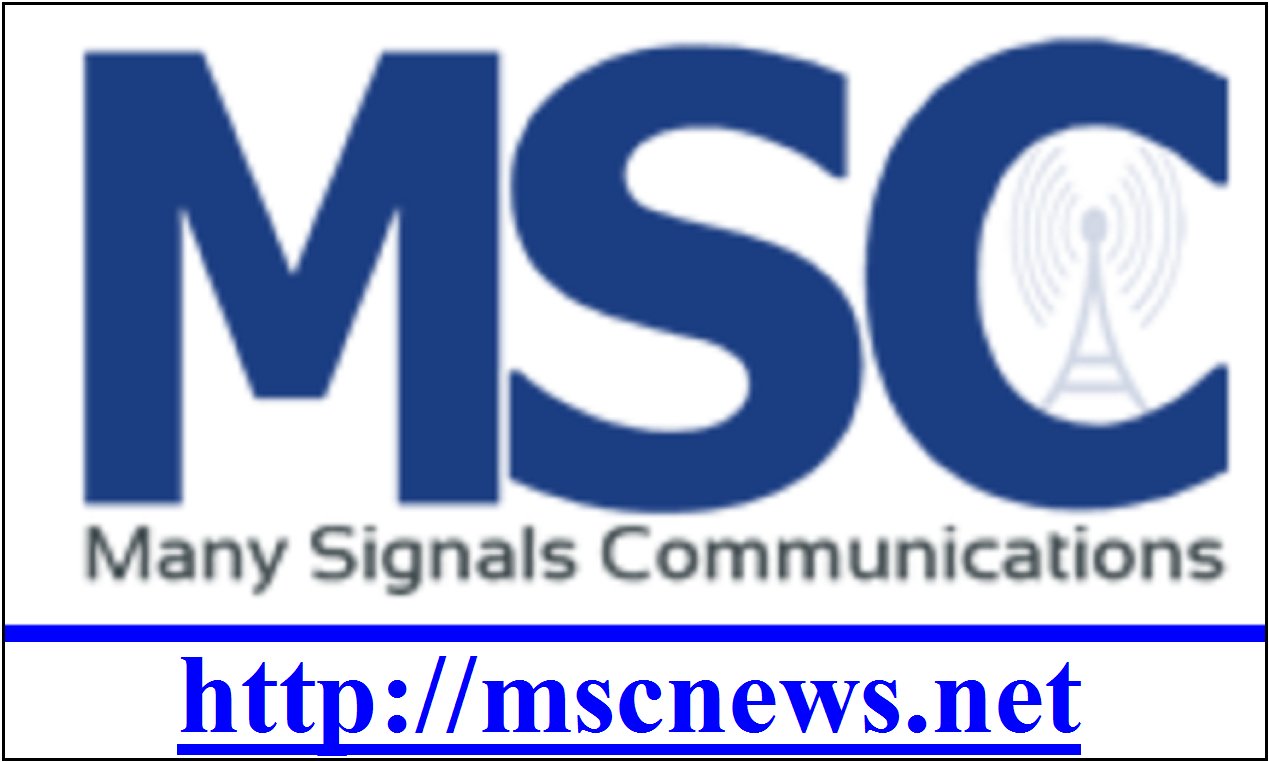 Individuals and community groups can learn more about writing successful grant proposals at a workshop planned in Atchison on July 11. The workshop is presented by Nancy Daniels, a community vitality specialist with K-State Research and Extension and the author of many grant proposals. The training will be at Atchison Public Schools Board of Education Office –Community Room from 9:30 a.m. to 3:00 p.m. and includes lunch. The cost to attend is $20 which includes lunch and materials.
"This workshop is for everyone, whether they've never written a proposal before and have no idea where to start, to those who have experience but are looking for ways to improve their approach," Daniels said. "The magic that happens in a local community when people find out they don't have to wait to get something done, that they can do it themselves, is incredible."
Participants also learn from each other, Daniels said, adding that even experienced grant writers pick up tips and are reenergized after coming together with peers in their communities. Participants are encouraged to bring their grants or grant ideas to share.
Workshop topics include:
· Sources of data for community needs (where do you find the numbers to back up your request?);
· Where to find grants;
· The five common elements of a great grant proposal;
· Practicing the grant writing elements.
More information and registration is available by contacting K-State Research and Extension- Atchison County, Diane Nielson or Ray Ladd Extension Agents. The office phone number is 913-833-5450. Individuals may register by mailing a check payable to Atchison County Extension, PO Box 109, Effingham, KS 66002. Contact the Atchison County Extension in person or by e-mail at AtchisonCoExt@ksu.edu for information regarding the workshop or electronic payment.
HISTORY IS FUN ~ Robert & Helen Caplinger
Old news from the 1929 Issues of Effingham New Leaf
FAMILY HISTORY FROM OBITUARY OF MRS. JOHN TULEY. "Mrs. John Tuley passed away at the home of her daughter, Mrs. Alex McLenon. Helen Josephine McCleary was born July 16, 1855 at Keokuk, Iowa. She came to Atchison with her parents when a small child, which was her home until she married John Tuley April 2, 1879. To this union seven children were born: Charles M., Alfred Eugene, Mrs. Alex McLenon, James, of Effingham, and Frank, Havensville, survive. Mary Ethel and John Edward passed away in their teens.
"Mr. and Mrs. Tuley lived on a farm northeast of Effingham, until 1913 when they purchased a home in Effingham and moved to town. Mr. Tuley died Dec. 31, 1927. Mrs. Tuley continued her residence in the home until she was taken to the home of her daughter a month ago.
"Funeral services were held at the Presbyterian church with burial in the Effingham Evergreen cemetery."
LAST DAY OF SCHOOL AT SUNNY HILL. "Forty-five attended the last day of school at Sunny Hill, Friday afternoon, and some of those who attended declare it was the best dinner ever served a the schoolhouse. During the school year, there were seven with perfect attendance: Jack Taliaferro, Mildred Lloyd, Leo Falk, Katherine and Geo. Hinz, Roy and Geraldine Morgan. Billy and Betty Taliaferro tied for highest average, each receiving 92 percent. Billy was given a Lindy Airplane set by the teacher, Miss Florence Madden, and Betty was given costume pearls. The next four highest were Katherine Hinz, Mildred Lloyd, Leo Falk and Roy Morgan. The girls were given beads and the boys Jews harps. There were fifteen Class A awards and one Class B. For the most perfect spelling lessons, Marjorie Hawk received a bracelet; for excellence in Arithmetic, George Hinz was given a gold knife and chain. For improvement in Geography, Marjorie Wilson was given beads and for the most general improvement, Rob't Hawk received a gold knife and chain. Wilda Hawk, Jack Taliaferro made noted improvement in penmanship. Wilda was rewarded with a bracelet; Geraldine, a necklace and the boys French harps. In the upper grades Chas. Lee Taliaferro made the highest average in Arithmetic and he received a French harp. A gold knife and chain was given Albert Falk for making the highest average in the lower grades.
"Geraldine Morgan's birthday comes in June, so she treated the school to candy bars. The teacher Miss Madden was showered with beautiful gifts. She was even remembered by Julia Ione, little two year old daughter of Mr. and Mrs. Covell Hawk."
FAMILY HISTORY FROM OBITUARY OF MRS. C. L. CUMMINGS. "Death came to Mrs. C. L. Cummings Sunday afternoon at the Atchison Hospital. Maude Benton was born August 12, 1875, on a farm, near Effingham. She was the daughter of the late Col. and Mrs. Curtis Benton, well known pioneer of this section.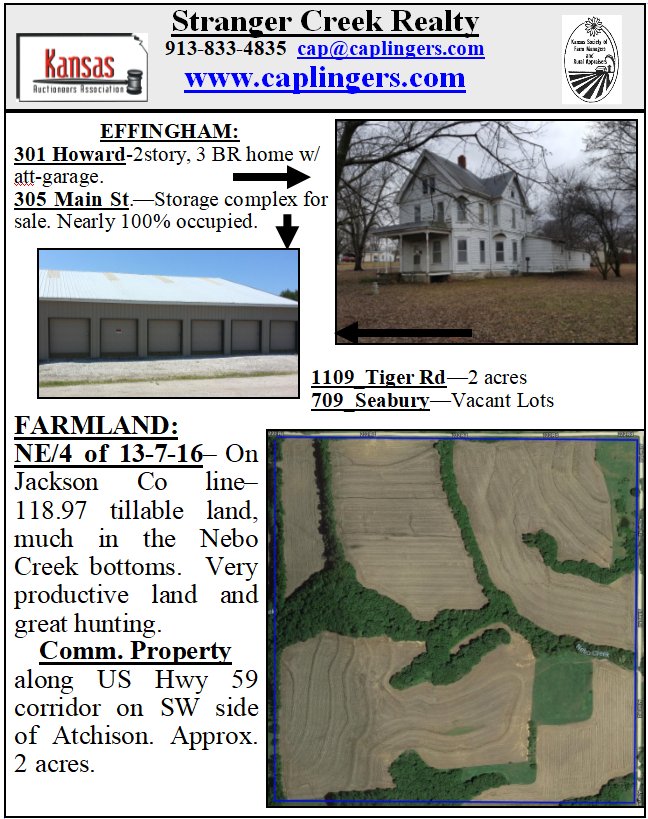 "In 1895, she graduated from the Music Department of ACHS and the following year was married to C. L. Cummings, Cashier of the State Bank of Lancaster, where they made their home for six years, leaving there to come to Effingham, where Mr. Cummings has since held a similar position in the State Bank of Effingham. To Mr. and Mrs. Cummings were born two sons, Ellsworth, who will graduate from a college in Syracuse, New York, in June; and Milton, a teacher in the Atchison High School. Beside her husband, sons, and daughter-in-law, Mrs. Cummings is survived by three grandchildren of Mr. and Mrs. Ellsworth Cummings, Dorothy, 6 years old; Margaret, 3 years old; and Carol, a year old. An uncle John Davis of Kearney, Mo., also survives, Mrs. Frank Luse and Mrs. Frank Sloman are distant relatives.
"A sister, Mabel, was burned to death, at Effingham, thirty-four years ago, and a brother Curtis, died about ten years ago in Colorado.
"The body lay in state at the home from Monday afternoon until just before the funeral services, and many friends called. The casket was not open at the Presbyterian church, where the services were conducted. Interment was made in the Evergreen cemetery. Pallbearers were A. G. Valentine, Rob't Pinder, J. A. Harman, True Jaseph, Frank Sloman and A. J. Sells."
THE CORNER STONE OPENED. "The box that was deposited in the corner stone of the high school building that was erected in 1894 contained some valuable and interesting information. Among the articles were the signatures of seventeen people who lived here then. Of the number, only four still live at Effingham. They are Miss Carrie Stever, Mrs. D. H. Woods, Harry Heffelfinger and Ed Moore. Many of the remainder are deceased and those living are widely scattered. A pamphlet, the biannual message of the late Gov. John A. Martin, father of Mrs. C. B. Hole, was in the box, a history of the first high school, its burning and the erection of the one just razed interestingly written by Miss D. Anna Speer, of the faculty. Mrs. Mary C. Ellsworth's calling card, history of the town written by J. G. Wolverton and W. E. Knight, both deceased; "Heaven on Earth" a small pamphlet by J. B. Weiburn of Effingham; a State Bank of Effingham card, giving the authorized capital as $50,000; a calendar for the year 1890 advertising the Willis Knight store; inaugural address of Gov. Humphrey; one of the printed statements used by Dr. P. R. Moore; annual of the class of 1904, containing pictures of the sixteen members; also the picture of Prin. S. J. Hunter, his faculty, J. W. Whitson, Kate Bacon, Anna Speer and Minnie Campbell, a copy of the School Laws of Kansas for 1889; copy of the Atchison Champion, 21 cents in old coins; three copies of the Effingham Times; one copy each of the Weekly Graphic, The World, Effingham Enterprize and two of the New Leaf. The sealed box had been deposited in the corner stone 35 years, the papers and documents were yellow with age, yet they are well preserved. The box will be resealed with the same contents and another filled with interesting data of the present day will keep it company for possibly the next half century."
BELIVE IT OR NOT: "A traveling man who made Effingham last Wednesday, said that hail stones, some which weighed 4 1/2 pounds, fell at Frankfort, Tuesday night. Believe it or not."
WORK ON NEW HIGH SCHOOL. "Work on the high school building is progressing nicely. Every available man is being used on the job. The stones for the basement entrance are in place, and the basement floor as well as the first story floor is completed. If present plans are carried out, the building will be under roof by July 1. The brick used in remolding the building matches those in the gymnasium and will add greatly to the appearance of the building. It is hoped that the building will be completed by Sept. 1 for the opening of school and with that end in view, work is being pushed as rapidly as possible.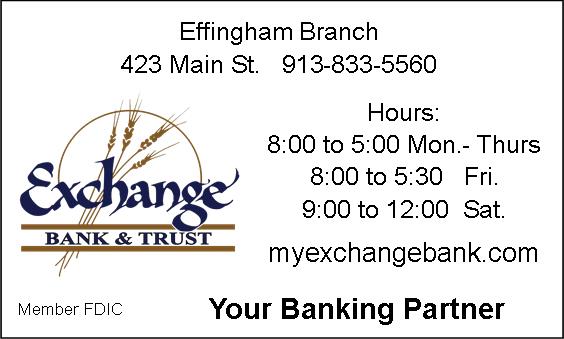 GOOD OLD DAYS. "The heavy rain Saturday caused considerable grief for the railroad company. Three miles west of town, the track was completely under water and a freight train which had started to Muscotah, upon reaching that place, could not go forward or backward. Another freight waiting in Effingham, had to send its engine to pull the marooned train back to town. The west bound passenger train arrived about 2 p.m. and the east bound about 6 o'clock."
HISTORY FROM OBITUARY OF MRS. LIDA CAMPBELL HUNTER. "Mrs. Lida Campbell Hunter, wife of S. J. Hunter, prominent real estate dealer and former professor of entomology at the University of Kansas, died at her home in Lawrence, early Thursday following a brief illness. Mrs. Hunter was born in Muscotah, in 1876. She graduated from ACHS in 1895, when Mr. Hunter was principal of the high school. The next year their marriage took place and they moved to Lawrence. Mr. and Mrs. Hunter attended the commencement exercises at ACCHS last month. She was apparently in the best of health and told friends she was feeling fine.
Besides her husband, Mrs. Hunter is survived by the only daughter, Mrs. John Monteith, of Kansas City, and a brother, Judge L. G. Campbell, Los Angeles, Calif."
CLASSIFIED ADS
Just in time for your summer barbecues.
Homegrown Angus beef for sale call Lonnie Coder 913-370-0436.
Lancaster Community Vacation Bible School
For Children age 3 thru 8th grade
Place: Lancaster United Methodist
Church & St. John's Lutheran
Dates: July 14th–18th (Sunday-Thur.)
Time: 6:00pm to 8:30pm
For more information call:
Lori Boos (913-370-0048)
or Linda Bottorff (913-874-4061)
"GUESS WHO"
Can you guess who is in our photo below?
LAST WEEK
Last week's Photo was Marji Todd in the Middle School office
Problems with this web site contact cap@thenewsleaf.com Last updated 6-18-2019
<![if !vml]>
<![endif]>