You are our Visitor
The October 17, 2017 Edition
of
The Newsleaf
Vol. 14 Issue 42
BETWEEN THE ISSUES
FRONT PAGE
GARTEN TO BECOME A CENTENARIAN
Perry Garten will be observing his 100th birthday on November 11, 2017, from 2:00-4:00 pm, with a reception at the home of his daughter, Danna Jones, at 716 Center Street, in Garden City, Ks. His actual birthday is November 13. I am sure he would love to hear from former neighbors and friends. Cards may be mailed to him at 1010 Hackberry Street, Garden City, Ks. 67846.
Veteran's Day Ceremony Planned
The Atchison County Community High School chapter of the National Honor Society will host a Veteran's Day Ceremony on Friday, November 10, 2017, at 9:00 am in the School Gym. If you are a veteran and would like to be a part of the ceremony, please contact the High School at 913-833-2240 by November 3rd.
Local citizens and the community are invited to join us as we honor our local veterans.
KU TO HONOR 3,600 HIGH SCHOOL SENIORS STATEWIDE
LAWRENCE— This fall, the Kansas Honors Program, a longstanding tradition of the University of Kansas Alumni Association and KU Endowment, will honor more than 3,600 high school seniors throughout Kansas for their academic excellence and achievement.
The Alumni Association has implemented several changes to the program this year, including reducing the number of ceremonies from 36 to 12. These changes will ultimately provide greater flexibility for students and their families, reduce program expenses, and allow the University and the Alumni Association to create more scholarship opportunities.
"Our national Board of Directors, staff and campus partners spent a great deal of time and effort evaluating the program," said Heath Peterson, president of the Alumni Association. "Our primary two goals were to preserve the recognition of academic excellence in multiple ways and evolve the program to better position its long-term sustainability."
Scholars and their families are invited to attend any of the 12 regional ceremonies that is most convenient in terms of date and location.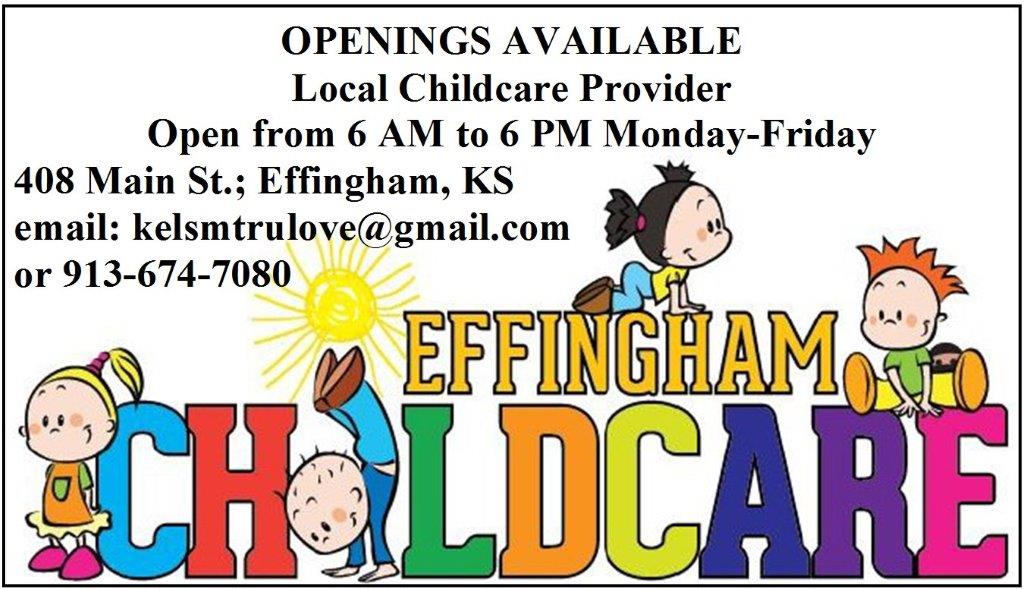 All Kansas Honor Scholars are invited to visit KU on Crimson & Blue Day on Friday, Oct. 13, and attend the Lawrence Kansas Honor Scholar ceremony at 4 p.m. at the Lied Center. The featured speaker will be Chancellor Douglas A. Girod.
Ceremonies will include speakers, recognition of the scholars, and a reception for scholars, families, school administrators and alumni. During the ceremony, students will receive distinctive Kansas Honor Scholar medallions that can be worn at their local graduations or recognition events. In addition, the Alumni Association will mail certificates to all high schools for distribution to all 3,600 Kansas Honor Scholars. For more information and to register online, visit kualumni.org/khs.
The following local students have received the invitation described above.
Cameron Cooper, Savannah Gann, Hailey McConnaughey, Katilyn Nitz, and Curtis Stirton all of ACCHS in Effingham. Bruce Dolenz, Megan Funk, Teagan Hanson, Emily Jaloma, Jackson Latner, Markell Mikkelson, Austin Piper, Anna, Shults, Matthew Sowers, Quincy Wells, and Brennan Wheatley all of Atchison High.
Since 1971 the Alumni Association has honored more than 135,000 high school seniors for ranking academically in the top 10 percent of their class. The Kansas Honors Program is made possible by KU Endowment, alumni donations and proceeds from the Alumni Association's Jayhawk license plate program.
Support for New Product Development by Agricultural Producers and Small Rural Businesses
The USDA Rural Development (RD) is accepting applications for grants to help farmers, ranchers and producer-based businesses nationwide develop new product lines.
The funding is being provided through the Value-Added Producer Grant (VAPG) program. VAPG grants can be used to develop new products from raw agricultural products or promote new markets for established products. Veterans, socially-disadvantaged groups, beginning farmers and ranchers, operators of small and medium-sized family farms and ranches and farmer and rancher cooperatives are given special priority.
The deadline to submit paper applications is Jan. 31, 2018. Electronic applications submitted through grants.gov are due Jan. 24, 2018. For more information on this grant program, visit USDA Rural Development.
ALL AROUND US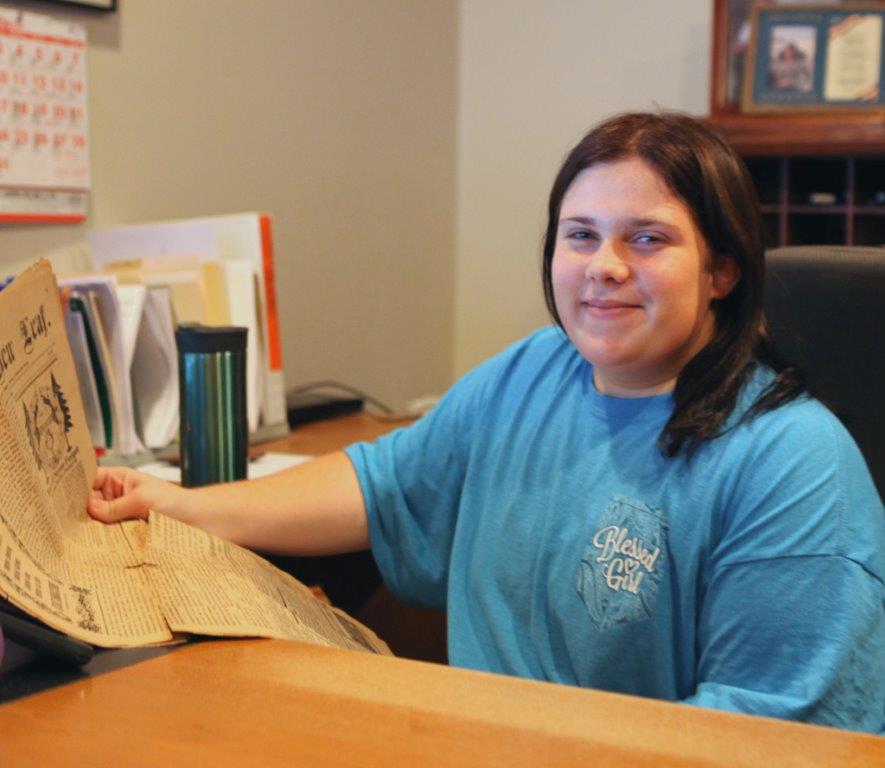 Tiger Talk ~ MaKaea Forbes
Welcome to Tiger Talk, a new addition to The Newsleaf. My name is MaKaea Forbes and I'm a junior at Atchison County Community High School. I am the Student Reporter who will be updating you on the latest happenings at the schools.
This week has been a busy week for the district. At the elementary, "Ghosts and Reading Fun Night" was held on Tuesday. Many parents, students, family and staff read stories reflecting a Halloween theme. Besides reading, there were many activities that included different games and necklace making.
At the Junior/Senior High, MAP testing began Monday. Student were encouraged to get a good night's sleep and eat a healthy breakfast in the morning.
Tuesday, the S.A.F.E team attended "Put the Brakes on Fatalities" conference. "S.A.F.E is a program run by some of the student ambassadors. It stands for Seatbelts Are For Everyone. The focus is on increasing seat belt use and overall driving safety for teens," says Sarah Kimmi, sophomore student at ACCHS. Tucker Smith, sophomore, said that the conference was, "a very cool experience." Tucker also stated, "The stories that the speakers shared, it made me start to think about how my actions behind the wheel could change my life or someone else's." Lane Scoggins, Junior, was asked what you would like to see changed relating to our students driving. He replied, "Have more passengers wear their seat belts."
Play practice continues. Li'L Abner is sure to be a success with all the effort being put into it by the play participants. The play is scheduled for November 17-19th, 2017.
The last Junior High football game was held Thursday. There were 7 Eighth graders who were recognized along with their parents. Mr. Mitchell said, "so proud of you who played and worked hard throughout the season."
Friday the high school football team traveled to Shawnee, Kansas. Unfortunately the Tigers came up short for the win.
Saturday the varsity volleyball played at the Sabetha Invitational. We didn't bring home a win but the Tigers caught hard and played well.
The boys and girls of the cross country team went to Seneca for the league meet last Thursday. Every single one of the runners had a personal best time for the season. The girls team placed 5th in the league. The boys didn't have enough runners to be considered a full team. This coming Saturday will be the regional competition. This is a precursor to the State Meet.
And that's the re-cap for the week of October 9-13th.
Socktober is Here
Every night in the United States an estimated 600,000 people live on the streets. This October, the HS Student Council is joining with Soul Pancake and Kid President in observing Socktober, to prove that even the smallest acts of love, like donating a pair of socks, can make a big difference in the lives of our neighbors who are homeless. Now through the end of October, the Student Council encourages you to bring donations of new men's, women's, children's or infants' socks and place them in the collection box in the JSH Commons. At the end of the month, the Student Council will donate all the socks received to area shelters and social agencies. See an ACCHS Student Council member or Mrs. Walters for more information.
Honor Society Collecting Tabs
The ACCHS National Honor Society is collecting Pop Tabs and Keys for the Ronald McDonald House in Kansas City. Pop tabs and keys can be dropped off at the JSH or given to an elementary student for their class competition! We will be collecting until Nov. 1st!
APPRECIATION NIGHT IS COMING
The Effingham Community Club is hosting its annual appreciation night with a potluck supper October 25 at 6:30 p.m. in the Junior-Senior Common area. All members are to bring one meat dish and 1 salad or dessert. Each dish should serve 12.
There has been a change of entertainment. It will be Terry Heineken performing for the program instead of Soundmasters.
FALL MEETING OF UCWS
The Mary Martha Circle of the Effingham Union Church hosted the Fall Women's Society Meeting October 10 in the Effingham Union Church Christian Education Building. There were 14 members and 3 guests, Denise Fasse, Dee Paul and Eliz Cillier present. The chairman Linda Montgomery opened the meeting by welcoming everyone and Elaine Oakleaf introduced the guest speaker, Jo Cross from Oskaloosa.
Jo Cross has been a volunteer worker in the United Methodist Prison Ministry at the Women's prison in Topeka for the last 10 years. To qualify for this ministry she had to take 8 hours of training. This is the 30th year of UMW Prison Ministry in Kansas. Their ministry is to incarcerated families--strengthening the bond between the mothers, and grandmothers and the children. Jo works in IJ Unit which is the medium and maximum unit. The UMW always minister to women and children wherever they are and no matter what the circumstances. There are 20 United Methodist women in the prison ministry. Although several organizations helped to get the ministry started, the Methodist women are the only ones who are involved in it.
Jo teaches parenting classes, has craft classes twice a month, and plan 3 retreats a year for the women to spend some fun time with the children sometimes off the prison grounds. Wherever the retreats take place there will be lots of food and activities planned. The women have to earn the right to participate in the program. They have to take the six-week parenting classes and to pass them and they must have good conduct. If they pass the classes they earn 60 days off their time and $2,000 off of child support.
Due to UM women they have a special place geared to children when their caretaker brings them to visit their mother or grandmother. They have new playgrounds for the children. Thanks to UM men installing them. The UMW worked to have the pregnant women unshackled when they give birth. And the newborn is allowed to be brought to the prison for frequent visits for the first 6 weeks.
The church in general is a very supportive of the ministry by giving items for ditty bags for the children and each child receives a stuffed animal. The items for the ditty bags can be for any age child.
One of the things they do is give a book to the mothers and tape her reading it for their children. Another they are allowed to skype to the children, who are at a distance. The Topeka facility is the only women's prison in Kansas.
The prison have two UMW units. One is called Women Helping Women Inside and the other is Women for Justice and Mercy.
Jo shared a few facts. There is 900 women incarcerated. The majority of the inmates are white, than Hispanics and black. Most of them is serving time due to either using drugs and or selling them. But she says that she doesn't know or care what they are in for—they are just women to her. Listening to her you discern that she has a real passion for the work and real affection for these women.
Those attending brought items for the ditty bags, stuffed animals and the Town and Country Senior Center collected items, too. The Union Church Women want to thank the senior citizens for their generosity. Between the two organizations they filled Jo's SUV.
Everyone appreciated Jo's ministry and her dedication to it and also enjoyed hearing her speak.
Linda opened the meeting with Matthew 25 reminding people that when they do for the least of the people they are doing it for Jesus, too. We do it in many ways by feeding hungry people, gathering clothing and ministering to children.
Linda thanked the members for their loving support by doing whatever they are asked to do whether it is working or supplying food.
The women voted to give a monetary donation to Bishops Round-up Against Hunger. Linda will take the items November 18. Cindy Ladd and Sally Ellerman volunteered to furnish pies for the Round-up. The church has been collecting items for HUGS—Hats, underwear, gloves and socks for either children or adults for round-up.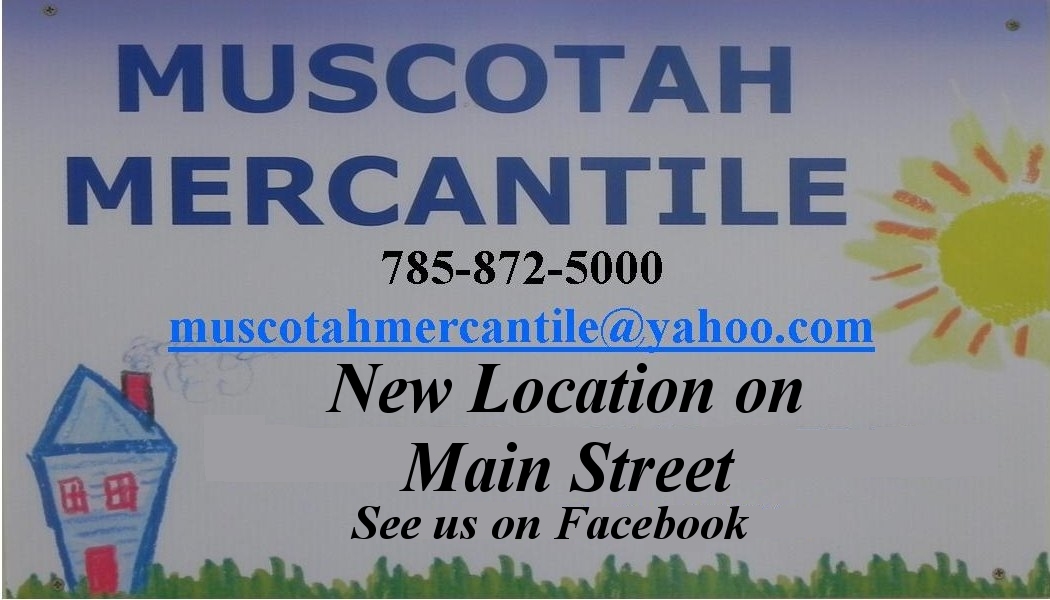 Plans were made for World Day of Prayer, the first Friday in March, 2018. Also, Alice Johnson asked that they report the number of books they have read by December 1st.
Election of officers was held with the same officers retained. They are Linda Montgomery, Chairman; Bev Bowyer, Vice-Chairman; Julie Boyle, Secretary, and Nancy Fasse, Treasurer.
The Mary Martha served delicious refreshments.
MUSCOTAH NEWS ~ Susan Higley
It's Bingo time! Musco tah Cancer Support Bingo will be Saturday, October 21stfrom 2 to 4 p.m. at the community building. As always there will be plenty of prizes and lots of refreshments. Everyone is welcome. Come enjoy the fun and help a worthy cause.
Attention ghosts, goblins, princesses, cowboys and all, there will be a Trunk or Treat in the City Park on Saturday, October 28th starting at 6 p.m. Decorate your trunks and have some candy and come help the area kids have fun. Outreach will have a couple of games for those in costume. The trunks will be judged on their decorations and enthusiasm . Bring your family and have fun in the park. There will be free hot dogs and hot cocoa.
Muscotah Outreach met Monday, October 9th prior to the city meeting. Present were Dolly Wilson, Deanna Higley, Judy Green, Margaret Jacobs and Susan Higley. It was decided that the small swing set needed to be sanded and a coat of water seal before winter. At present there are not any money making projects planned but one will be needed in the future in order to keep up the playground at the park and help with other projects. Outreach will be purchasing about $100 in candy for the Trunk or Treat. The new bulbs for the Christmas snowflakes downtown have been received. Deanna and Brian will get them ready so they can be hung up in November.
FROM PASTOR AL ~ Al Schirmacher
why does it take death
for us to appreciate
life lived robustly
more aware of other than
self - we grieve yet celebrate
inevitably
year descends into after
summer chill stirring
mixed memories and questions -
yes was hard yes was worth it
"Who shall separate us from the love of Christ? Shall trouble or hardship or persecution or famine or nakedness or danger or sword? As it is written: "For your sake we face death all day long; we are considered as sheep to be slaughtered." No, in all these things we are more than conquerors through him who loved us. For I am convinced that neither death nor life, neither angels nor demons, neither the present nor the future, nor any powers, neither height nor depth, nor anything else in all creation, will be able to separate us from the love of God that is in Christ Jesus our Lord."
Romans 8:35-39 NIV
Al Schirmacher
Rules - Laws
50+ volumes of federal laws, 23,000 pages
More than 20,000 laws governing guns
IRS code alone 7500 pages long
Owning certain bird feathers felony. Illegal to spit on sidewalks in many places.
Here in Kansas:
Illegal to shoot rabbits from motorboats. Hitting a vending machine that stole your $$ illegal. No one may sing alphabet on street at night.
I am certain that the great majority of the 6MM+ laws we have were made with good reason. But....
Humans like to make - and multiply - and break laws.
Jesus had an interesting twist on this.
The Pharisees confronted Him & His disciples for not washing their hands when they ate. (Luke 7)
Horrors!
They washed their hands symbolically before each meal. Jesus wouldn't go along.
In fact, he nailed them. He told them they frequently substituted man's lesser laws for God's greater law. He cited one example where following a law allowed them to dishonor their parents.
True today?
You bet.
We often substitute lesser rules and values for greater. We promote our own welfare - or family - or nation - all admittedly important - above the value of loving God with all our hearts, loving our neighbors as ourselves, obeying God fully.
As Jesus also said:
""Woe to you Pharisees, because you give God a tenth of your mint, rue and all other kinds of garden herbs, but you neglect justice and the love of God. You should have practiced the latter without leaving the former undone."
Luke 11:42 NIV
Something to think about.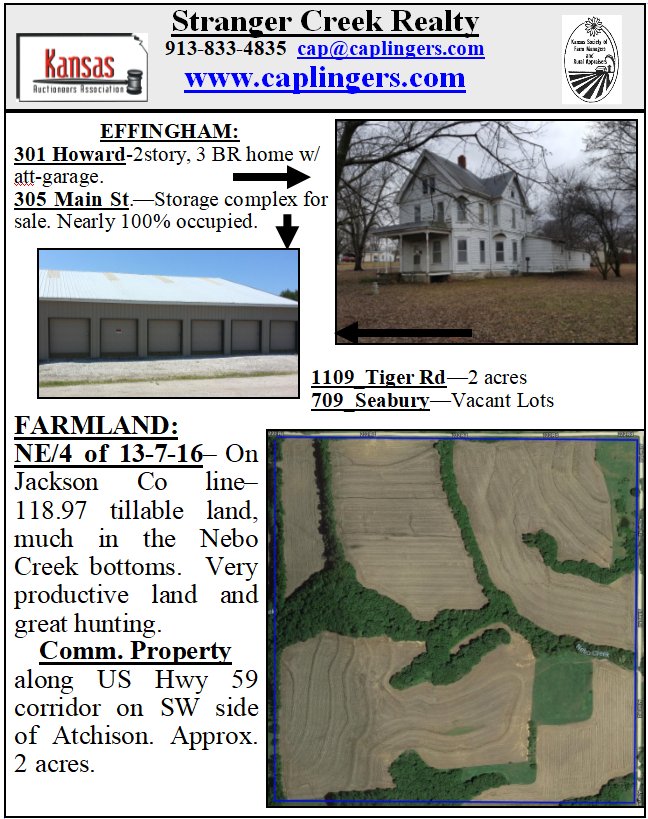 observe carefully
nature has a cycle
beginning maturation
fruitfulness decline death
but outside of nature
we resist the cycle
clinging to the past
pouring in twice the energy
to keep something alive
that was once effective
but has run its course such
should be allowed to pass
for the new to thrive
"Therefore, if anyone is in Christ, the new creation has come: The old has gone, the new is here!"
2 Corinthians 5:17
"And no one pours new wine into old wineskins. Otherwise, the new wine will burst the skins; the wine will run out and the wineskins will be ruined. No, new wine must be poured into new wineskins."
Luke 5:37-38
"He who was seated on the throne said, "I am making everything new!" Then he said, "Write this down, for these words are trustworthy and true.""
Revelation 21:5
LETTERS TO THE EDITOR
UNCOMMON COURTESY TODAY ~ John Schlageck, KFB
In a month the Kansas fields, hills and woods will awaken to the sound of booming shotguns and barking dogs. Nov. 11 is the official opening day of upland game hunting. Hunters and their canines will once again swarm the countryside searching for pheasants, quail and prairie chicken. Duck and turkey season is already in full swing.
Farms and ranches have always been a handy, ready-to-use outlet for many urban dwellers who travel outside their city homes in search of recreational hunting. On opening day of the upland game season, the interstate and U.S. highways will be a steady stream of pickups, SUVs and cars headed for central and western Kansas.
If you plan to hunt on private land remember one key word as you embark on this season's sojourn. That word is consideration. It means thoughtful and sympathetic regard.
In this country, wildlife belongs to the people, but landowners (farmers and ranchers) have the right to say who goes on their land. If you are interested in hunting, make arrangements before you hunt.
Don't wait until the day you plan to hunt someone's land and then knock on the door at 6 a.m. By now you should have already asked to hunt.
After you've secured permission, here are some suggestions to follow that will ensure a lasting relationship between you and the landowner.
Agree on who, and how many, will hunt on the land. Specify number and furnish names. Talk about specific times and dates you plan to hunt.
Contact the landowner each time before you plan to hunt, and let the landowner know of your intentions. The landowner may have forgotten about your original conversation. It's just common courtesy to say hello before hunting and ask again for the opportunity – or privilege, as I consider it – to hunt on someone's property.
Determine the exact location on the land you have permission to hunt. Some areas may be off-limits because of livestock or crops.
Always, and I can't stress this enough, leave gates the way you find them. If they are open, leave them that way. If they are closed, shut them after you pass through.
If you ever leave a gate open and a farmer's cow herd gets out of the pasture, "Katy bar the door." You'll never be invited back to hunt. Don't even ask.
Once you've enjoyed a successful hunt, stop by to thank the landowner for his generosity. Offer to share the game you bag.
After the season, write a note expressing your appreciation for the opportunity to hunt. Consider offering a gift as a token of your gratitude.
Leasing of land by the hunter from the landowner is becoming more popular in Kansas. Such agreements allow a hunter a guaranteed hunting site. It also provides the landowner income necessary to recoup some of the investment he needs to leave habitat suitable for wildlife to survive and prosper.
If you enter into such a lease, make sure it is written and includes all provisions both parties deem necessary. This should include a clause for the landowner and his/her family to hunt on the land.
Always remember that the hunter and landowner should discuss the terms of the hunt before hunting begins. This is extremely important. Hunters never forget, you are a guest and it is a privilege to hunt on the owner's land.
John Schlageck is a leading commentator on agriculture and rural Kansas. Born and raised on a diversified farm in northwestern Kansas, his writing reflects a lifetime of experience, knowledge and passion.
OBITUARIES
Larry Bomberger, 74, Atchison, Kansas died Tuesday, October 10, 2017 unexpectedly at his residence.
Funeral services will be Friday, October 13, 2017 at 1:00 P.M. in the chapel of Arensberg-Pruett Funeral Home with Pastor Stephen Lucas officiating. Interment will follow in Cummings Cemetery, Cummings, Kansas. Visitation with the family will be Thursday, October 12th from 6:30 until 8:00 P.M. at the funeral home. Memorial contributions are suggested to Atchison Humane Society and may be left in care of the funeral home. Online condolences may be left at www.arensbergpruett.com.
Larry was born February 28, 1943 in Horton, Kansas the son of Delbert and Evelyn Robinson Bomberger. He attended elementary schools in Arrington, Cummings and Effingham, Kansas as well as Beverly and Weston, Missouri and graduated from Atchison County Community High School in Effingham, Kansas in 1961.
He and Phyllis Candreia were united in marriage on February 8, 1964 at St. Ann's Catholic Church in Effingham, Kansas. Mrs. Bomberger preceded him in death on February 7, 2015.
Larry was employed with Atchison KDOT from March 1964 until his retirement in March of 2007. He had also worked for many farms and the Effingham-Nortonville Coop for several years. While at KDOT he was a supervisor from 1987 until his retirement.
Larry's enjoyments in his free time were racing cars at Thunderhill, camping, traveling, attending high school sporting events, gardening, hunting and fishing.
Survivors include four daughters, Annette (Randy) Heineken, Effingham, KS; Jacque (Todd) Rhyne, Valley Falls, KS; Trisha (Chris) Gibson, Highland, KS; Lisa (Pat) Boyle, Atchison, KS; a brother, Richard Bomberger, Smithville, MO; five sisters, Bernice Ball, Atchison, KS; Donna Grippin, Atchison, KS; Brenda Dryden, Atchison, KS; Patsy Stirton, Effingham, KS; Diane Besinger, Atchison, KS; sixteen grandchildren and seventeen great grandchildren.
GOVERNMENTAL NEWS
Unapproved Minutes of the October 10 Meeting of the Atchison Co. Commission
Pursuant to the law, the Atchison County Commission Board met in Regular Session at 1:00 PM on the 1st floor of the courthouse, 423 N 5th St. Atchison, KS. Chairman Eric Noll called the meeting to order with Commissioner Henry W. Pohl, Commissioner Jack Bower, and County Counselor Patrick Henderson present for the meeting. Deputy County Election Officer Kalee Vanderweide recorded the minutes.
The Board recited the pledge of allegiance to start the meeting.
Minutes of the October 3, 2017 meeting were reviewed with no corrections noted. Commissioner Bower made the motion to approve the minutes. Commissioner Pohl seconded the motion. Chairman Noll called for a vote, all voted aye. Motion carried 3-0.
*Commissioner Comments and Committee Reports: Commissioner Pohl stated that he had a Juvenile Corrections Advisory Board (JCAB) meeting last week. He was notified at 11:00 am that the meeting was going to be held at 12:00 pm. He was unable to attend, but asked if he could have more notice for the next meeting. He did say the next meeting would be held in Effingham.
*Reports of Elected Officials and Department Heads: Corey Scott, Emergency Medical Director, appeared before the board with the monthly response report. Director Scott stated that he is happy with what his staff is doing. There are more transfers to Topeka and more standby time due to local football games.
* New Business: Eric Niemann appeared before the board to ask about getting one thousand feet of chip and seal in front of his house. Mr. Niemann has been in contact with Road and Bridge Supervisor, Seth Howard. Mr. Niemann told the board he would pay the $4,700.00 cost of materials with the Road and Bridge department doing the work. Any continuing maintenance on the chip and seal would then be at the expense of the land owner.
Commissioner Bower made the motion to approve the 4th Quarter Maintenance Allocation for Sports Complex, in the amount of $12,500.00. ASAF will receive $10,000 for the Atchison Complex and USD # 377 will receive $2,500 for the Effingham Complex. Commissioner Pohl seconded the motion. Chairman Noll called for a vote, all voted aye. Motion carried 3-0.
Chrissie Simpson with Gilmore Bell, Ron Olinger with Benedictine College, Scott Crist with UMB Bank appeared before the Commissioners with an Intent Resolution for Education Bonds for Benedictine College. Benedictine College is requesting $6 million in tax exempt bonds and $1 million in taxable bonds to help them refinance their current bonds; therefore, paying off previous bonds and saving money. There was no action taken because the board requested the presence of County Counselor Patrick Henderson. This discussion will be placed on the agenda for a later date.
Robyn Wagner appeared before the Commissioners to ask about getting a speed limit sign or paving the road in front of her house on 254th Road, Cummings due to dust issues. The board was going to discuss this with Seth Howard, Road and Bridge Superintendent, along with Jack Laurie, Sheriff, before making any decisions.
Kansas County Association Multi-Line Pool (KCAMP) sent a request for a voting delegate and alternate during the Kansas Association of Counties (KAC) conference. Commissioner Bower moved to appoint Chairman Noll as the voting delegate and himself as the alternate since they would be attending the meetings. Commissioner Pohl seconded. Chairman Noll called for a vote, all voted aye. Motion carried 3-0.
Johnny Holle appeared before the Commissioners to discuss waiving an insufficient check fee of $30.00. Mr. Holle wrote a check to the Solid Waste Department to pay his bill. He then closed his bank account due to a fraud incident and reopened a new account. The Board of Commissioners showed support for Staci Joice, Solid Waste Supervisor and how things were handled and decided not to waive the insufficient check fee of $30.00.
Bills were present to be signed. Commissioner Bower made a motion to adjourn the meeting at 1:55 pm. Commissioner Pohl seconded the motion. Chairman Noll called for a vote, all voted aye. Motion passed 3-0.
Attest: Kalee Vanderweide, Deputy County Election Officer
277 crime victims to receive support
TOPEKA – (October 13, 2017) – The Kansas Crime Victims Compensation Board yesterday awarded financial assistance to 277 victims of violent crime at its October meeting, Kansas Attorney General Derek Schmidt said.
Awards were made in 143 new cases. Additional expenses were paid in 134 previously submitted cases. The awards totaled $220,416.09.
The Division of Crime Victims Compensation in Schmidt's office administers the Crime Victims Compensation program, which was established in 1978 to help victims of violent crime pay for their unexpected expenses such as medical treatment, mental health counseling, lost wages, dependent support and funeral expenses.
The state's three-member Crime Victims Compensation Board determines claims that are eligible for payment and how much money will be awarded to each claimant. Awards are limited to a maximum total amount of $25,000 with limitations of $5,000 for funeral expense, $5,000 for outpatient mental health counseling, $10,000 for inpatient mental health treatment and $1,500 for grief counseling for family survivors of homicide victims.
A portion of assessed court costs and fines, inmate wages, parole fees and restitution paid by convicted offenders provides funding to the program.
For more information about the Crime Victims Compensation Program call (785) 296-2359 or visit the Attorney General's website at www.ag.ks.gov.
AG And FTC Announce Nationwide Crackdown On Student Loan Debt Relief Scams
TOPEKA – (October 13, 2017) – Kansas Attorney General Derek Schmidt today announced that his office, along with the Federal Trade Commission (FTC) and 10 other state attorneys general, are undertaking the first coordinated federal-state law enforcement initiative targeting deceptive student loan debt-relief scams.
"Operation Game of Loans" encompasses 36 actions by the FTC and state attorneys general against scam lenders alleged to have used deception and false promises of relief to take more than $95 million in illegal upfront fees from American consumers.
Last week, Schmidt filed a lawsuit in Shawnee County District Court against Brelvis Consulting, LLC, d/b/a The Student Loan Help Center, LLC, which is a Florida-based company offering "student debt relief services." The case arose after the defendant failed to obey a subpoena issued by the attorney general pursuant to the Kansas Consumer Protection Act. The lawsuit asks the Court to enter an injunction prohibiting the defendant from doing business in Kansas unless and until it obeys the subpoena.
Student loan debt affects more than 42 million Americans. With outstanding balances of more than $1.4 trillion, student loans are the second largest segment of U.S. debt, after mortgages.
Student loan debt-relief scams lure borrowers into paying hundreds or thousands of dollars in illegal upfront fees by making false promises of reduced payments or loan forgiveness. Often scammers claim to be affiliated with the government or the loan servicer when they are not.
"Kansas will continue to use our law enforcement tools to stop bad actors, recover money for consumers and deter potential lawbreakers," Schmidt said. "We also will continue to educate student loan borrowers about these scams and how to find legitimate help with loans."
Consumer tips for avoiding student loan debt-relief scams include:
· Avoid companies that promise fast loan forgiveness.
· Never pay a fee up front for help.
· Scammers often pretend to be associated with the government or loan services and can even fake a government seal.
· Don't share your FSA ID with anyone.
Consumers should report student loan debt relief schemes to the attorney general's office atwww.InYourCornerKansas.org or by calling (800) 432-2310.
MISCELLANEOUS PRESS RELEASES
A Strong Farm Bill Helps All Americans
Natural disasters have taken their toll in many areas of the U.S. lately. Wildfires, floods, hurricanes, and drought--these dramatic weather events have a profound effect on families, communities and businesses.
In these tough times, Kansans stepped up to help those in need. Kansas farmers donated hay and trucked it to fire-ravaged Montana and drought-stricken North Dakota to help feed livestock. Kansas' food banks and their supporters sent food and cleaning supplies to Texas and Florida to aid in the aftermath of Hurricanes Harvey and Irma, with Harvesters--The Community Food Network even lending staff members to assist food banks in the affected areas.
While Congress begins to vote on bills to fund emergency disaster relief, we are reminded of the importance of a strong farm bill.
The farm bill is a multi-year law that sets policy and funding levels for most of the agricultural and nutrition programs. This important legislation provides relief to farmers and families impacted by these disasters and many others just like them, and it provides that relief outside of the political processes involved in disaster declarations and funding. It is a critical safety net for America's families – both urban and rural.
Crop insurance and the farm bill safety net programs are very important risk management tools farmers use to protect themselves from natural disasters and the inconsistencies of weather. When faced with drought, fire or flooding, farmers cannot wait for a disaster declaration and the funds that may follow months later. They need the certainty of a strong crop insurance program that will help them assess their financial position as quickly as possible so they can get another crop in the ground to help feed all of us.
Federal nutrition programs are the other important piece of the farm bill. They protect American families from hunger and food insecurity.
When a disaster hits a family – like a health emergency, a lost job or a natural disaster – the Supplemental Nutrition Assistance Program (SNAP, formerly known as food stamps) is there to help by providing food to those in need.
USDA also partners with food banks like the Kansas Food Bank, Second Harvest Community Food Bank and Harvesters to provide The Emergency Food Assistance Program (TEFAP) commodity foods to households impacted by disasters before food retailers reopen. Disaster-SNAP (D-SNAP) is specifically designed to help people meet their immediate need for food through an electronic benefits card they can use at a local grocery store when it does reopen.
When natural or economic disasters hit in rural, suburban and urban communities, we need the stability these strong farm bill programs provide. Congress is already working on the next farm bill, which needs to be passed in 2018. It is critical to our communities that our congressional delegation support a strong farm bill that will continue to protect all American families.
-Rich Felts, President of Kansas Farm Bureau
-Valerie Nicholson-Watson, President & CEO of Harvesters
-Brian Walker, President & CEO of the Kansas Food Bank
-Chad Higdon, CEO of Second Harvest
Specialty Crop Survey Results Complete
MANHATTAN, Kan. — Recent years have seen increased enthusiasm for specialty crop agriculture, and opportunities for growth exist in this sector of agriculture throughout Kansas. To support and expand this growth in the specialty crop industry, the Kansas Department of Agriculture conducted the first-ever Statewide Survey of Specialty Crop Production in 2016.
The voluntary survey was constructed to gather information about specialty crop production, as there is a lack of recent production history around the state. A total of 314 responses were received from Kansas farmers who raise specialty crops. Results indicated that 36 percent of specialty crop sales happen at local farmers' markets, and 42 percent of responding growers are seeking to expand their operations and sales in the future.
"We are committed to growing agriculture in Kansas, and that includes a wide variety of specialty products," said Secretary of Agriculture Jackie McClaskey. "We know that means giving specialty crop producers the tools that they need to thrive, which stems from a greater understanding of the sector."
The survey showed that there is inadequate research done on specific specialty crop growing conditions and that there is a need for greater market access for the industry. With specialty crops being grown in over half the counties in the state, the possibility of an expanding industry is promising.
The findings from the survey will be instrumental as Kansas agriculture works to encourage growth for specialty crops in the state. To learn more about possible growth opportunities for the specialty crop sector, along with other agricultural sectors in Kansas, go to agriculture.ks.gov/GrowAg.
The full survey report is available at agriculture.ks.gov/specialtycropsurvey. For more information, please contact Lexi Wright, KDA From the Land of Kansas coordinator, at 785-564-6755 or Lexi.Wright@ks.gov.
Kansas Water Conference Next Month
Registration is open and agenda continues to build
The Governor's Water Conference on the Future of Water in Kansas registration is open and speakers continue to be confirmed. This two-day event is Wednesday, November 8 and Thursday, November 9, 2017, at the Hilton Garden Inn & Conference Center in Manhattan, Kansas.
The conference topics include:
· Water and Emergency Response
· Partnerships – Water Quality
· Federal Policy
· Water Management Solutions
· Kansas Water Vision Implementation
· Water Funding Around the Nation
To view the brochure for a current list of speakers and panelists visit: www.kwo.ks.gov
Some of day one speakers include: Kenneth Wagner, Senior Advisor to EPA Administrator Scott Pruitt; Kansas Adjutant General Lee Taffaneli; Dave White, American Water Works Association; Mike Naig, Deputy Secretary-Iowa Dept. of Agriculture.
Day two will build on the water policy, funding and vision implementation discussions from the previous day with technical presentation posters and talks. Graduate and undergraduate students will also present their research. Information regarding abstracts proposals for these presentations can be found at www.kwo.ks.gov. Student proposals are due October 16.
"We encourage anyone to attend who has an interest in our state's water resources. Legislators, water managers, state, federal, city and county officials as well as scientists, organizations and agricultural producers are all welcome," said Tracy Streeter Kansas Water Office Director. "Kansas must continue to prioritize our commitment to creating a future that provides safe and reliable sources of water to households, cities, industries, producers, and the list goes on. Dedication to our water resources is critical and necessary for each and every one of us."
Registration is available online at www.kwo.ks.gov. The deadline is November 1! Conference details, brochure, speakers, sponsors and hotel information can be found online as well.
The Governor's Conference on the Future of Water in Kansas is hosted by the Kansas Water Office, Kansas State University /Kansas Water Resource Institute and Kansas Geological Survey/KU. Sponsors for the event come from multiple diverse water interests. Major sponsors for the event include Black & Veatch, Burns & McDonnell and Great Lakes Dredge & Dock.
If accommodations are needed for persons with disabilities, please notify the KWO, (785) 296-3185, at least five working days prior to the meeting.
KBI investigating death of one-year-old from Ulysses
GRANT COUNTY– The Kansas Bureau of Investigation (KBI), the Ulysses Police Department, and the Grant County Sheriff's Office are investigating the circumstances surrounding the death of a one-year-old from Ulysses.
On Monday, Oct. 2, at approximately 11:25 a.m, the Ulysses Police Department received a call reporting an unresponsive male toddler at 819 N. Stever, Ulysses, Kan. After law enforcement and EMS responded, Jaxon Silva, age 13 months, was transported by ambulance to Bob Wilson Memorial Grant County Hospital in Ulysses, Kan. He was later flown to Wesley Medical Center in Wichita, Kan.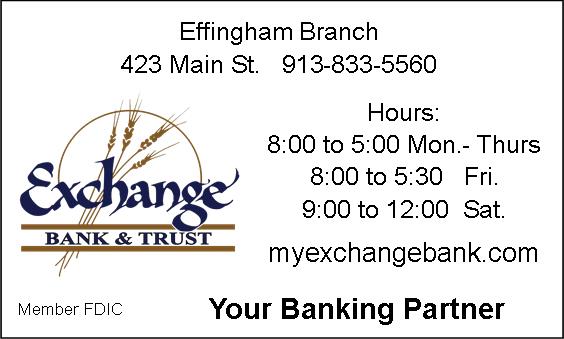 The KBI responded after the Ulysses Police Department requested assistance with the investigation at approximately 1:30 p.m. Monday, Oct. 2.
On Friday night, Oct. 6, Jaxon Silva was declared brain dead as a result of his injuries. An autopsy will be conducted early this week.
This investigation is ongoing. No further information will be released at this time.
Statewide Silver Alert issued for Rose Hill woman
MULVANE, Kan – The Butler County Sheriff's Office has requested that the Kansas Bureau of Investigation (KBI) distribute the below press release in the form of a statewide Silver Alert.
It is believed that 86-year-old Dixie Adair, a white female from Rose Hill, who is 5 ft. 4 in. tall, 180 lbs., with blue eyes, blonde hair, and a fair complexion, may be headed west on Highway 81 after leaving the Kansas Star Casino in Mulvane, Kan. She also may be driving a 2011 white 4-door, Toyota, Camry, with Kansas disabled tag: 88398. She may be disoriented. Anyone who sees this woman is asked to contact the Butler County Sheriff's Office at (316) 322-4254.
- See detailed release from Butler County below -
On Monday 10-09-2017, at 17:25 hours deputies were notified of a missing person who resides at 14831 SW 166th Terrace, Rose Hill, Kansas. The reporting party Brett Adair, stated his mother went to the Kansas Star Casino, located in Mulvane, Kansas this weekend and has not been seen since.
Brett Adair described his (mother) Dixie J. Adair as a white, female, Hgt: 504, Wgt: 180, Eye color: blue, Hair blonde, fair complexion, Age: 86, Dob: 07-04-1931, KS OLN: K00007329
Possible vehicle: White, 2011, 4-door, Toyota, Camry, Vin: 4T1BF3EK3BU672130, bearing Kansas disable tag: 88398, which returns on a volts wagon Jetta, because they just purchased the vehicle.
During the investigation contact was made with the Mulvane Police Department and Kansas Star Casino who was able to verify that Dixie Adair did stay the weekend at the casino and left the casino property alone at 10:20 hours on 10-09-2017 in her vehicle westbound towards Highway 81. Dixie Adair does have a heart condition and does take medication for her heart condition. Kansas Star Casino did report that Dixie Adair did seem to be disorientated when she left the Casino property and left her luggage at the front desk area. Brett Adair reports that it is out of character for his mother to be gone this long and to not answer her cellphone.
Contact has been made with several local jails, hospitals, and other casino within Kansas and Oklahoma and no one has reported to have been in contact with Dixie Adair. Attempts have been made to try to ping the cellular phone, which Dixie Adair may or may not have, has come back unsuccessful at this time.
If contact is made, please contact the Butler County Sheriff's Office at (316) 322-4254.
Kansas FSA October Newsletter
October 31 - Organic Certification Cost Share Program (OCCSP) reimbursement deadline
November 1 - 2018 ARC/PLC enrollment period opens
November 10 - Veterans Day (offices closed)
November 15 - Pasture/rangeland (perennial forage) and apiculture (honeybees) reporting deadline
November 17 - First cut-off date for 2018 NRCS EQIP funding
November 23 - Thanksgiving (offices closed)
December 4 - 2017 COC election ballot return date
December 15 - 2018 Dairy-MPP enrollment deadline
December 15 - Fall-seeded small grain acreage reporting deadline
Communication is Key in Successful Lending Relationships
Farm Service Agency (FSA) is committed to providing our farm loan borrowers the tools necessary to be a success. A part of ensuring this success is providing guidance and counsel from the loan application process through the borrower's graduation to commercial lending institutions. While it is FSA's commitment to advise borrowers as they identify goals and evaluate progress, it is crucial for borrowers to communicate with their farm loan staff when changes occur. It is the borrower's responsibility to alert FSA to any of the following:
· Any proposed or significant changes in the farming operation;
· Any significant changes to family income or expenses;
· The development of problem situations;
· Any losses or proposed significant changes in security
In addition, if a farm loan borrower cannot make payments to suppliers, other creditors, or FSA on time, contact your farm loan staff immediately to discuss loan servicing options. For more information on FSA farm loan programs, visit your county office or https://www.fsa.usda.gov/programs-and-services/farm-loan-programs/index
USDA Issues Farm Safety Net and Conservation Payments
Agricultural producers across the nation are currently receiving payments through the Agriculture Risk Coverage (ARC), Price Loss Coverage (PLC) and Conservation Reserve (CRP) programs. The USDA is issuing approximately $8 billion in payments under the ARC and PLC programs for the 2016 crop year, and $1.6 billion under CRP for 2017. For details about ARCPLC payment rates and calculations, visit both FSA's website at https://www.fsa.usda.gov/programs-and-services/arcplc_program/arcplc-program-data/index and K-State's AgManager site here: https://www.agmanager.info/ag-policy/arc-co-historical-payment-maps.
The ARC and PLC programs were authorized by the 2014 Farm Bill and offer a safety net to agricultural producers when there is a substantial drop in revenue or prices for covered commodities. Over half a million producers will receive ARC payments and over a quarter million producers will receive PLC payments for 2016 crops, starting the first week of October and continuing over the next several months.
Payments are being made to producers who enrolled base acres of barley, corn, grain sorghum, lentils, oats, peanuts, dry peas, soybeans, wheat and canola. In the upcoming months, payments will be announced after marketing year average prices are published by USDA's National Agricultural Statistics Service for the remaining covered commodities. The estimated payments are before application of sequestration and other reductions and limits, including adjusted gross income limits and payment limitations. For more information about this program, visit www.fsa.usda.gov/arc-plc.
Also, as part of the ongoing effort to protect sensitive lands and improve water quality and wildlife habitat, USDA recently began issuing 2017 CRP payments to over 375,000 CRP participants nationwide.
Signed into law in 1985, CRP is one of the largest private-lands conservation program in the United States. Thanks to voluntary participation by farmers and landowners, CRP has improved water quality, reduced soil erosion and increased habitat for endangered and threatened species. In return for enrolling in CRP, USDA, through the Farm Service Agency (FSA) on behalf of the Commodity Credit Corporation, provides participants with rental payments and cost-share assistance. Participants enter into contracts that last between 10 and 15 years. CRP payments are made to participants who remove sensitive lands from production and plant certain grasses, shrubs and trees that improve water quality, prevent soil erosion and increase wildlife habitat. Visit www.fsa.usda.gov/crp for more information.
Producers sometimes experience delays in receiving these payments because they have not filed annual form CCC-941, Adjusted Gross Income Certification. Producers without a valid CCC-941 certifying their compliance with the average adjusted gross income provisions will not receive payments that have been processed. All farm operator/tenants/owners who have not filed a CCC-941 and have pending payments should IMMEDIATELY file the form with their recording county FSA office. Farm operators and tenants are encouraged to ensure that their landowners have filed the form. FSA can accept the CCC-941 for 2015, 2016 and 2017.
Ground Projects Require Prior Environmental Review
The National Environmental Policy Act (NEPA) requires Federal agencies to consider all potential environmental impacts for federally-funded projects before the project is approved.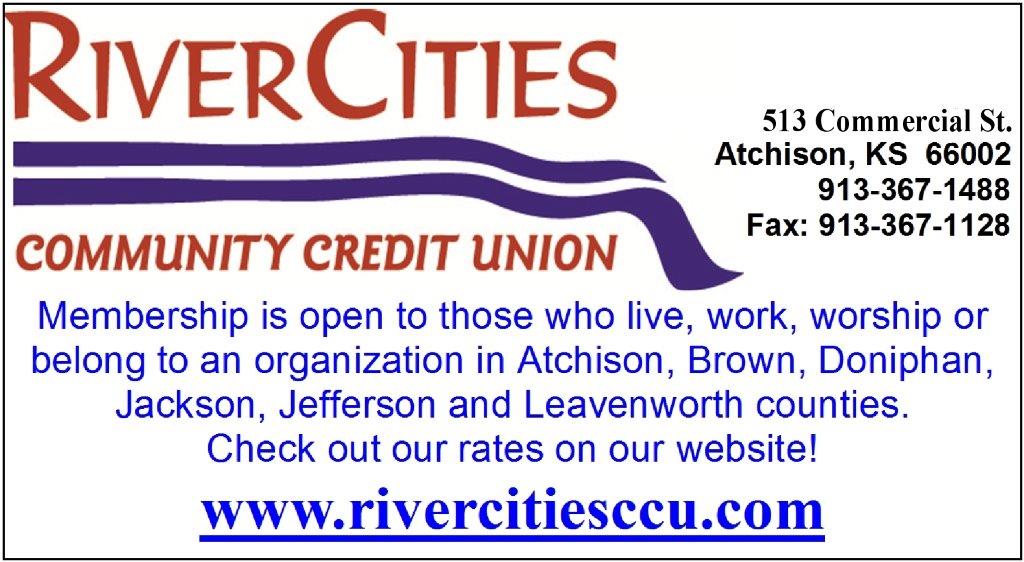 For all Farm Service Agency (FSA) programs, an environmental review must be completed before actions are approved, such as site preparation or ground disturbance. These programs include, but are not limited to, the Emergency Conservation Program (ECP), Farm Storage Facility Loan (FSFL) program and Farm Loan Programs. If project implementation begins before FSA has completed an environmental review, this will result in a denial of the request. There are exceptions regarding the Stafford Act and emergencies. It is important to wait until you receive written approval of your project proposal before starting any actions, including, but not limited to, vegetation clearing, site preparation or ground disturbance.
Remember to contact your local FSA office early in your planning process to determine what level of environmental review is required for your program application so that it can be completed timely.
Applications cannot be approved contingent upon the completion of an environmental review. FSA must have copies of all permits and plans before an application can be approved.
Pending CRP Continuous Offers Being Processed
Acceptance of Most 2018 Offers Temporarily Suspended
USDA's Farm Service Agency (FSA) will soon process many pending eligible offers for land enrollment in the Conservation Reserve Program (CRP). However—effective immediately--USDA is suspending acceptance of all new CRP continuous offers received or submitted after Sept. 30, 2017. This suspension is temporary until later in the 2018 fiscal year to provide time to review CRP allocation levels and avoid exceeding the statutory cap of 24 million acres.
The CRP acreage cap is a provision of the 2014 Farm Bill. Current enrollment is about 23.5 million acres nationwide. USDA is accepting all pending continuous enrollment offers that were made beginning on May 4, 2017, and extending through Sept. 30, 2017, except Pollinator Habitat Initiative (CP42) offers. Pollinator acreage offers are being declined because the program has met its acreage enrollment goal.
Exceptions to the suspension are eligible offers for state-specific Conservation Reserve Enhancement Program (CREP) and CRP Grasslands enrollment. Offers for these programs received on or after Oct. 1, 2017, may be accepted and are subject to fiscal year 2018 soil rental rates; rental rates have been adjusted to reflect current market conditions and were established after careful review of the latest USDA National Agricultural Statistics Service (NASS) cash rent data.
In return for enrolling in CRP, USDA, through FSA, provides participants with rental payments and cost-share assistance. Landowners enter into contracts that last between 10 and 15 years. CRP pays farmers and ranchers who remove sensitive lands from production and plant certain grasses, shrubs and trees that improve water quality, prevent soil erosion and increase wildlife habitat. Payment totals for 2017 were announced earlier this week totaling over $1.6 billion.
For more information about CRP, contact your local FSA office or visit www.fsa.usda.gov/crp.
Your Vote Matters in COC Elections
USDA Farm Service Agency (FSA) County Committee Elections will soon be underway. County committee election ballots will be mailed to eligible voters on Nov. 6, 2017. The last day to return completed ballots (in person or postmarked) to County USDA service centers is Dec. 4, 2017. Ballot-counting will occur in all counties by December 8, 2017.
It is important that every eligible producer participate in these elections because FSA county committees are a link between the agricultural community and the USDA.
County committee members are a critical component of FSA operations. Committees should be comprised of members who reflect the diversity of producers involved in production agriculture in that county. This means that producers representing underserved groups or communities should be on the committee to speak on behalf of their constituency.
Underserved producers are beginning, women and other minority farmers and ranchers and land owners and/or operators who have limited resources. Other minority groups including Native American and Alaska Natives; persons under the poverty level, and persons that have disabilities are also considered underserved.
For more information on eligibility to serve on FSA county committees, visit www.fsa.usda.gov/elections.
Apply for Livestock Emergency Assistance by November 1
The Emergency Assistance for Livestock, Honeybees and Farm-Raised Fish Program (ELAP) provides emergency assistance to eligible livestock, honeybee, and farm-raised fish producers who have losses due to disease, adverse weather or other conditions, such as blizzards and wildfires, not covered by other agricultural disaster assistance programs.
Eligible livestock losses include grazing losses not covered under the Livestock Forage Disaster Program (LFP), loss of purchased feed and/or mechanically harvested feed due to an eligible adverse weather event, additional cost of transporting water because of an eligible drought and additional cost associated with gathering livestock to treat for cattle tick fever.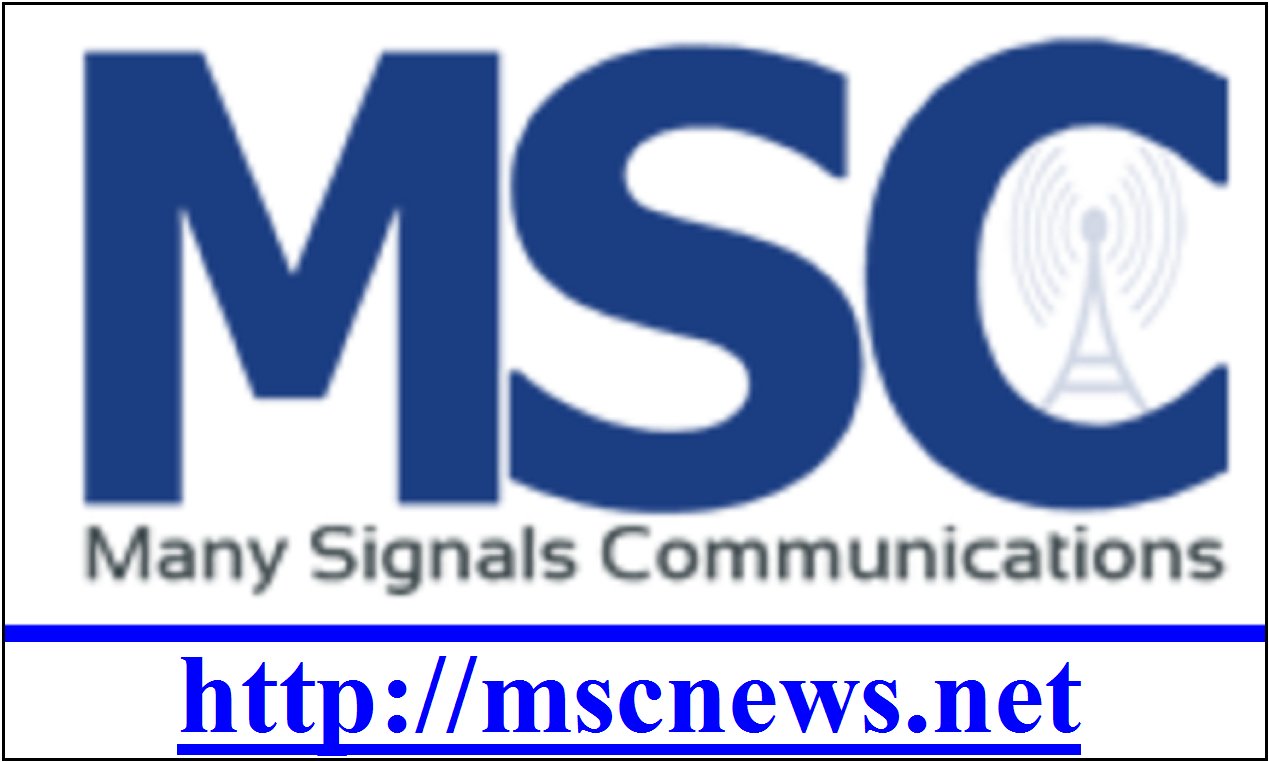 Eligible honeybee losses include loss of purchased feed due to an eligible adverse weather event, cost of additional feed purchased above normal quantities due to an eligible adverse weather condition, colony losses in excess of normal mortality due to an eligible weather event or loss condition, including CCD, and hive losses due to eligible adverse weather.
Eligible farm-raised fish losses include death losses in excess of normal mortality and/or loss of purchased feed due to an eligible adverse weather event.
Producers who suffer eligible livestock, honeybee, or farm-raised fish losses from Oct. 1, 2016 to Sept. 30, 2017 must file:
· A notice of loss the earlier of 30 calendar days of when the loss is apparent or by Nov. 1, 2017
· An application for payment by Nov. 1, 2017
The Farm Bill caps ELAP disaster funding at $20 million per federal fiscal year. For more information, see https://www.fsa.usda.gov/programs-and-services/disaster-assistance-program/emergency-assist-for-livestock-honey-bees-fish/index.
HISTORY IS FUN ~ Robert & Helen Caplinger
Old news from the 1951 Issues of Effingham New Leaf
HISTORY FROM THE OBITUARY OF FRANK ROBBINS. "Frank Robbins, 84, passed away at his home in Effingham Dec. 1, 1951.
"Mr. Robbins was born in Winchester, Ohio, March 17, 1867. He was united in marriage to Miss Rose Ann Priddy of Troy 53 years ago. To this union was born four sons, Charles, of Effingham; A. F. of St. Joseph, Mo.; Daniel of Kansas City, Kansas; Victor of Denton; and two daughters, Mrs. O. M. Hoffman of Troy and Mrs. Andrew Evans of Denton, who with the mother survive. He is also survived by 25 grandchildren and 3 great grandchildren.
"Mr. and Mrs. Robbins made their home in Doniphan County before moving to Effingham to be near their son, Charles, and family.
"Funeral services were held at the Community Church with burial in the Effingham cemetery.
DEATH OF CLIFFORD J. SUTTON. "Clifford J. Sutton was fatally injured when struck by a truck while he was on his way to work November 29, 1951. He died instantly when hurled from his car by the impact. He had been employed by the Atchison City Fire Department.
"He was laid to rest on Dec. 3 and his mass was with Father Patrick O'Shea of St. Ann's officiating. Clifford had recently painted the cross on St. Ann's church, and he felt that it was a great honor to help keep God's house beautiful.
"He was born in LaPlatte, Nebraska, July 7, 1939 to Mr. and Mrs. Charles Sutton. He was married August 22, 1939 to Margaret Vinson of Council Bluffs, Iowa. He had been employed by the Union Pacific R.R. for six years and came to this vicinity a little over two years ago. He was a painter in and around Atchison before recently being picked for the Atchison City Fire Department.
"He is survived by his wife, Margaret, his four children, Clifford Earl, 11 years old, Dorothy Jean, 9 years old, Frankie Samuel, 6 years old, Margaret Kathleen, 4 years old, and his unborn baby. He left also to mourn his loss, his Mother, Mrs. Pearl Sutton, his father, Charles Sutton, two brothers; C. E. Sutton and C. W. Sutton."

HISTORY FROM THE OBITUARY OF MRS. KATHERINE ECKERT. (Under Arrington Items) "Mrs. Katherine Eckert, 76, a long time resident of this place died November 30, at the home of her daughter, Mrs. Glen Wright, east of Larkinburg. Mrs. Eckert was a daughter of Mr. and Mrs. Richard Cruise and the family home was located 3 miles east of Arrington. There Katie, as everyone called her, grew to womanhood and was married to John Eckert in 1894. Their first home was on a farm one mile south of town. Later they established their home here in town. Mr. and Mrs. Eckert were the parents of four children, Mrs. Gladys Coupe dying several years ago, Mrs. Grace Wright, Larkinburg, Mrs. Julia Hinman of Holton and John Eckert of Topeka, who survive.
"After Mrs. Eckert suffered a heart attack she was taken to the home of her daughter, Mrs. Wright where she was tenderly cared for to the last by her children. Mrs. Eckert's hobby was flowers and she grew many beautiful ones in her yard each summer and she was a friendly neighborly little person. Her greatest delight was dividing and sharing her flowers with her friends and Neighbors, who feel the deepest sympathy for her children in their loss.
"Her funeral and burial was held at St. Ann's in Effingham."
HISTORY FROM OBITUARY OF ANNA WIRTH MONTGOMERY. "Anna Wirth Montgomery, daughter of Matthias and Anna Wirth was born on a farm south of Muscotah, Kans., July 24, 1899, and departed this life, Dec. 12, 1951.
"Her early life was spent on the farm where she cared for a younger brother.
"On May 14, 1923, she was united in marriage to Joe Montgomery of Larkinburg, and to this union was born a daughter, Lois Lucille, who preceded her in death on May 13, 1932.
"Mrs. Montgomery is survived by her husband, two sisters, Mrs. John Heldmann, Valley Falls, and Mrs. Gale Smith, Lincoln, Neb., two brothers, Joe and John Wirth, Muscotah, a number of nieces and nephews.
"Funeral services were at the Padden Funeral Home with burial in the Larkinburg cemetery.
A NEW HEAD OF THE FARMERS AND MERCHANTS STATE BANK.
"Following the annual meeting of the Farmers and Merchants State Bank of Effingham held Jan. 10th, C. E. Sells, who has been president of the bank since 1933, announced the election of Milton C. Cummings, president.
"In making the announcement, Mr. Sells states that his doctor has advised him to find a way to have more time for relaxation. Mr. Sells will remain active in the bank as vice-president, Clarence Hegarty was re-elected cashier, and Gene Hegarty, bookkeeper. Mrs. C. E. Sells will continue to assist in the bank. The directors elected are: Milton C. Cummings, C. E. Sells, Clarence Hegarty, C. M. Stutz and Minnie L. Sells.
"Mr. Cummings had early experience in the banking with his father, the late C. L. Cummings. In recent years, he has been associated with the Director of the United States Bureau of the Budget and with the United States Foreign Service.
"Mrs. Cummings is employed in the Washington. D. C. school system and their son, Milton, Jr. is a sophomore in Swarthmore College, Swarthmore, Pennsylvania. The family will move to Effingham in the near future."
LADWIG - TURNER WEDDING. "Miss Mary Elizabeth Ladwig, daughter of Mr. and Mrs. Herbert Ladwig of Atchison and Jack Turner, son of Mr. and Mrs. John Turner, of Monrovia were united in marriage at the First Methodist Church in Atchison, January 13, 1952.
"A cousin, Miss Ruthanna Meyer, was maid of honor. Mrs. Karl Kuckelman and Miss Ann Turner, sister of the groom lighted the tapers. Hugh Foster was Mr. Turner's best man. Ushers were J.D. Locke of Lancaster and Roy Estes of Atchison.
"They were both graduates of ACCHS. Mr. Turner served 3 years with the U. S. Navy during World War II. He is employed at Pillsbury and Mrs. Turner has employment at Lockwoods."
HISTORY FROM OBITUARY OF ED GERETY. "Ed Gerety passed away January 18, 1952 at his home just south of Effingham. Mr. Gerety had been in his usual health and the day before had worked with several other men of St. Ann's Parish, on some improvements on the school building. On the morning of his death, he had complained to Mrs. Gerety of not felling well and didn't care for any breakfast. After finishing his chores he returned to the house, complained of a severe headache and laid down on a couch, death coming in a few minutes.
"Edward William Gerety, was born near Monrovia, January 6, 1902 and lived all his life in the Effingham-Monrovia community. He was a son of the late Thomas and Mary Coffey Gerety.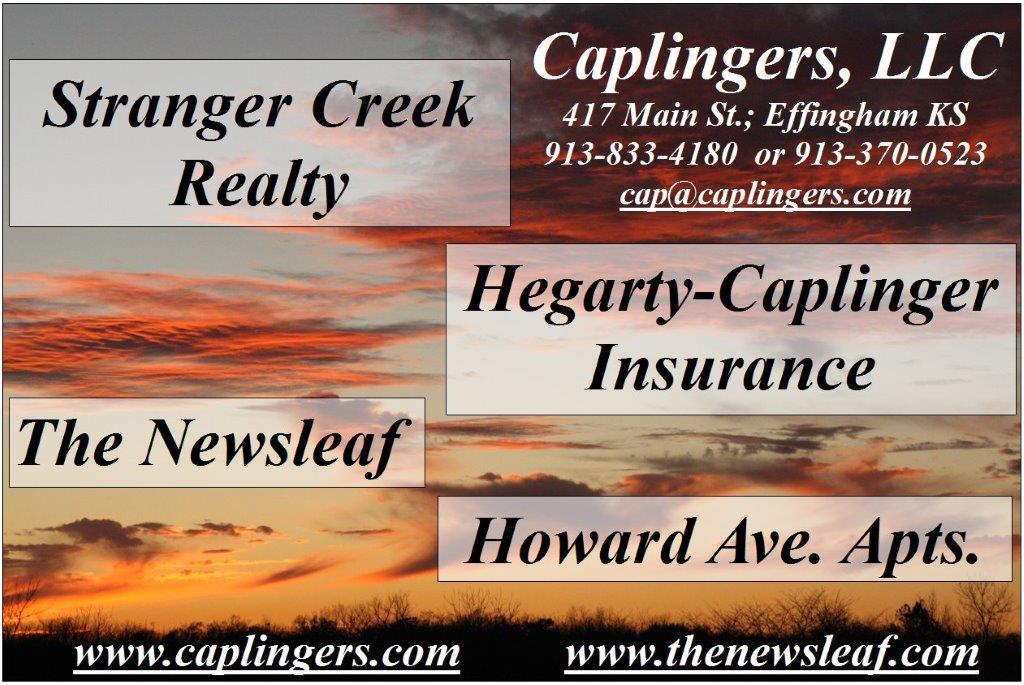 "On November 21, 1923 he (here the print gave out for about an inch with no information about his marriage and his wife). - - member of the St. Ann's Parish, serving on the church committee at the time of his passing. Surviving are his wife and five children: Ralph, who is serving in the U. S. Air Force stationed in California, and William, Helen Marie, Donna Lee and Bonnie Lou, all of the home; four brothers, Thomas who lives in Alaska, Richard of New York, John and Bernard of Topeka; three sisters, Mrs. Frank (Mamie) Weishaar, Nortonville, Mrs. John (Sarah) Hochstattler, Oregon, Oregon and Mrs. Jalmer (Irene) Larson of Horton. Two sons preceded their father in death.
"Funeral service were held at St. Ann's Church with burial in the St. Ann's cemetery."
CLASSIFIED ADS
DO YOU WANT YOUR ISSUE OF THE NEWSLEAF MAILED TO YOUR HOME OR BUSINESS? SUBSCRIPTIONS ARE NOW AVAILABLE AT THE RATE OF $42.00 FOR 1 YEAR. To subscribe send your check to: The Newsleaf; PO Box 209; Effingham, Ks.
County Health Dept. will be offering Flu Shots at the Town and Country Senior Center on October 23rd at 10 AM.
HELP NEEDED: Adult care in home, 8 hours/ day, 1 day person; 1 night person and 1 part time. Call 785-217-5135.
"GUESS WHO"
Can you identify the person(s)/place/year in the photo this week? Last issue was Craig Moranz.
LAST WEEK
Problems with this web site contact cap@thenewsleaf.com Last updated 10-17-2017
<![if !vml]>
<![endif]>