You are our Visitor
The September 19, 2017 Edition
of
The Newsleaf
Vol. 14 Issue 38
BETWEEN THE ISSUES
The day of fortune is like a harvest day, We must be busy when the corn is ripe. ~ Tasso
FRONT PAGE
WANDA SMALL NAMED KFAC'S TEACHER OF THE YEAR
Wanda Small, a K-6 grade Project-Based STEAM (science technology, engineering, art, and math) teacher at Atchison County Community Elementary School, was recently named the 2018 Janet Sims Memorial Teacher of the Year by the Kansas Foundation for Agriculture in the Classroom KFAC (Kansas Foundation for Agriculture in the Classroom). She will be recognized during the KFAC annual meeting in November.
KFAC's Janet Sims Memorial Teacher of the Year award recognizes teachers who instill passion for learning about agriculture within their students. The Foundation honors one teacher annually who has successfully integrated agricultural education into his or her pre-existing curriculum.
Small is in her 17th year of teaching and uses agriculture as an anchor for project-based learning classes, which reach more than 150 students. Curricula include food and nutrition, wind power, natural resources, livestock, robotics and gardening, among others. She credits Atchison County Community Elementary School's administration and the greater community for their support and "all-in" approach to the success of her program.
"Our school board was so excited about agriculture and hands-on learning they donated seven acres to develop an outdoor learning campus so K-12 students could learn about agriculture through hands-on experience with soil, air, water, plants and animals," Small said. "My students are becoming better communicators, problem solvers and they are taking ag literacy to their homes, communities."
Small was also one of ten national winners to receive the 2017 Henry Ford Innovative Teacher award.
Small will be recognized during the 2017 KFAC Annual Meeting to be held in Manhattan Nov. 16 and will receive an all-expense paid trip to the 2018 National Agriculture in the Classroom conference to be held in Portland, Maine. Her trip will be sponsored by High Plains Journal and Ag AM in Kansas. Small will also be considered for the 2018 National Excellence in Teaching About Agriculture award, presented by the National Agriculture in the Classroom organization.
MEET, GREET, AND EAT
The Lancaster Lions Club invites the public and all community members and patrons of USD 377 to a Meet, Greet, and Eat soup supper to be held on Sunday, September 24, 2017 at the Lancaster City Hall, 301 Kansas St, Lancaster, KS.
The club is sponsoring the supper to give the community the opportunity to meet and become better acquainted with our new USD 377 Superintendent, Andrew Gaddis, and his family.
We encourage all to come and enjoy some fun, fellowship, and good food with neighbors and friends. This will also give the Gaddis family a chance to see what great community members we have.
Serving will be from 4:30 pm to 7:00 pm. The menu includes Chili, Chicken Noodle Soup, veggies and crackers, a variety of sheet cakes, coffee, tea, and water. A free will donation is requested.
The Lancaster Lions Club hopes you will set this time aside on your calendars and plan on joining us to welcome our newest community members and to help support the club. All proceeds will go towards the purchase of the new Lancaster City Christmas Lights to help the city of Lancaster with the cost. All support is greatly appreciated. Hope to see many there!
ALL AROUND US
EFFINGHAM FALL CRAFT FAIR
The Effingham Community Library is holding its 6th annual Fall Craft Fair, October 21 at the Effingham Blue Building from 9:00 a.m. to 3:00 p.m. Lunch will be served from 11:00 a.m. to 1:00 p.m. Come and enjoy all the activities which include food, crafts, vendors, and baked goods.
Half of the booth space have been reserved already! Vendors already reserved are:
Wire Jewelry By Heather; Luana's Art by Thirty-One Gifts; Norwex; LE Creations; Lipsense/Senegence; LulaRoe; Grandma Jake's Crochet Crafts; Handmade/sewn items by Sue Dahl; and Aprons, Quilts, and Crochet items by Jan Oswald.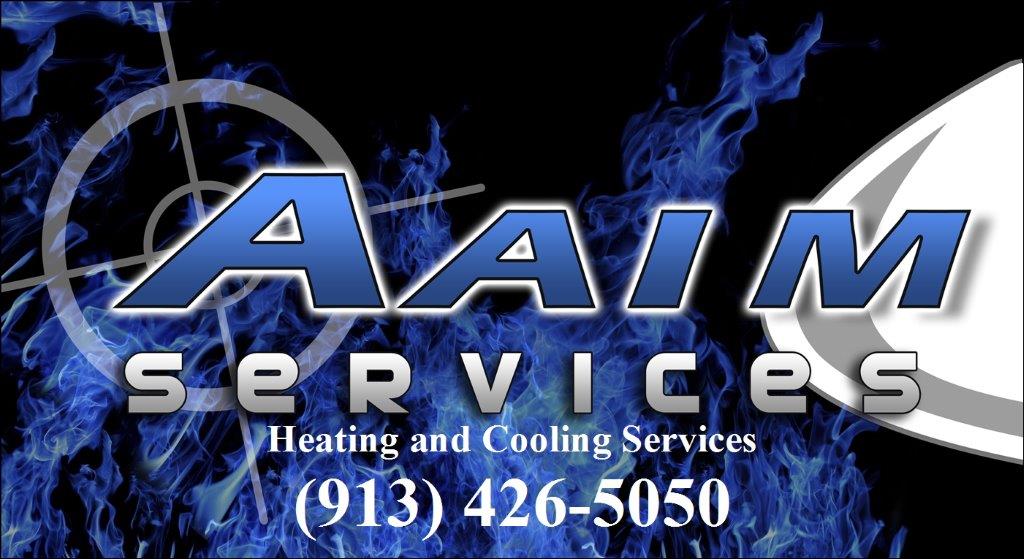 If you're wanting in, please turn in the application with payment as soon as possible to reserve your spot! Check out Effingham on Facebook for an application or contact the library at 913-833-5881. The price is $20.00 for 8x8 for one table and 2 chairs. No auction items or garage type items. The proceeds will help support the Effingham Community Library.
MARY MARTHA CIRCLE
The Mary Martha Circle met September 13 at the home of Elaine Oakleaf with 11 members present. Chairperson Ida Taliaferro opened the meeting with "If Jesus came to your house in person." Nancy Keith gave devotions, "Parallel of a pencil to life." The circle members voted to give Sharon Carr a donation for her mission trip in December and a donation to the Salvation Army. On September 21 the circle will furnish food and workers for supper for the Great Plains UMW officers meeting at Christian Education Building. They will also help with the Fall Craft Fair sponsored by the Effingham Community Library, October 21 from 9 to 3.
Mary Martha Circle will host the Women's Fall Meeting, October 10. A speaker will be speaking on her mission year in Australia.
Linda Montgomery gave the lesson from the book A Waist is a Terrible Thing to Mind by Karen Linamen.
The next meeting is November 8 with Jennifer Snyder as hostess, Lesson leader is Ida Taliaferro, and Janie Moser will give the devotions.
MUSCOTAH NEWS ~ Susan Higley
Wanda Small, a teacher in the Atchison County Community Elementary School, was recently named as the 2018 Janet Sims Memorial Teacher of the Year by the Kansas Foundation for Agriculture in the Classroom. This award is given to honor one teacher annually who has successfully integrated agricultural education into their curriculum. By doing this she reaches more than 150 students. She will be recognized during the 2017 KFAC meeting November 16th in Manhattan and will receive an all-expense paid trip to the 2018 National Agriculture in the Classroom conference that will be held in Portland, Maine. She will also be considered for the 2018 National Excellence in Teaching About Agriculture award. Earlier Wanda was one of ten national winners to receive the 2017 Henry Ward Innovative Teacher Award. Congratulations, Wanda.
Thursday night many were watching Channel 11 to see Kirk Gaskell of Gaskell Machine and Metal in Horton doing an interview for the show Working Capital. Kirk told about how metal working is a long time family tradition and how it has grown. His company makes agricultural, lawn mower parts, construction and many unique items. It is so great to see our local business people recognized.
The squirrels have been busy working on the acorns and walnuts. I think they are planning for a long hard winter. I guess we will find out soon.
ATCHISON NEWS
We heard that the Atchison County Museum will be part of the upcoming show of "The Travel Channel" airing on the 21st, Thursday. Look for the listing on your TV directory. No press release was available for more detail.
FROM PASTOR AL ~ Al Schirmacher
Christian friend,
Sad
Frustrated
Angry
Depressed
Emotions given us as motivating reactions have become, for many, states of being.
We are meant to feel these; on occasion, for extended periods.
But, generally speaking, we are not meant to live there forever.
"Nehemiah said, "Go and enjoy choice food and sweet drinks, and send some to those who have nothing prepared. This day is holy to our Lord. Do not grieve, for the joy of the LORD is your strength."
Nehemiah 8:10 NIV
"Consider it pure joy, my brothers and sisters, whenever you face trials of many kinds,"
James 1:2 NIV
"Blessed are those who mourn, for they will be comforted."
Matthew 5:4 NIV
"May the God of hope fill you with all joy and peace as you trust in him, so that you may overflow with hope by the power of the Holy Spirit."
Romans 15:13 NIV
"The LORD is my strength and my shield; my heart trusts in him, and he helps me. My heart leaps for joy, and with my song I praise him."
Psalm 28:7 NIV
"fixing our eyes on Jesus, the pioneer and perfecter of faith. For the joy set before him he endured the cross, scorning its shame, and sat down at the right hand of the throne of God."
Hebrews 12:2 NIV
But how?
Don't think there is one size fits all equation.
But note the consistent theme:
Live outside your closed loop. Live unto the Lord, not yourself, trust Him in your circumstances, realize that He is working for your and others' good through your tough times. Like Jesus, embrace the long term goal.
Additionally, join with others. Note the plural nature of most of these verses. Community can breed joy; isolation often breeds dejection.
May joy catch you off guard today!
dry bones
each whipped
each stripped
of spirit and flesh
by arrogant jests
rumor gossip slander
relationships sundered
hope destroyed
esteem voided
dry bones
Lord can these live
can Your Spirit give
can Your love restore
what we've ignored
man will you repent
cease your resenting
cast aside begrudging
leave your prejudging
will you attach bone to bone
ensuring no longer alone
will you let Me heal
the life you steal
for I've atoned
for these dry bones
"The hand of the LORD was on me, and he brought me out by the Spirit of the LORD and set me in the middle of a valley; it was full of bones. He led me back and forth among them, and I saw a great many bones on the floor of the valley, bones that were very dry. He asked me, "Son of man, can these bones live?" I said, "Sovereign LORD, you alone know.""
Ezekiel 37:1-3 NIV
If we lived in a world where - as far as we knew - God had never spoken, how remarkable would a letter from Him be?
If we lived in a world that He'd never visited, how wonderful would evidence of His living incognito among us be?
If we lived in a universe that neither cared nor listened, how surprising would proof that He heard and answered be?
Yet, because His letter is a commonplace best seller, gathering dust - because His time among us is celebrated by holidays that lose the message - because prayer is often too formal or too glib, without attention to answers....
It's as if we live in such a world, such a universe.
Suggestion.
Today live as if God's word, Jesus' visit and the surprising gift of listened-to prayer is, indeed, wonderful.
LETTERS TO THE EDITOR
NO MORE BACON AND EGGS? ~ John Schlageck, Kansas Farm Bureau
I love to eat. Like millions of fellow Americans there's nothing better than food grown and produced on this nation's farms and ranches.
I'll eat a thick, choice rib-eye steak hot off the grill any time. Make sure it has all the fixings – baked potatoes, steamed green beans, salad, fresh bread and a chilled gin martini.
I also like a home-cooked omelet with my Sunday morning paper. You know the kind, three eggs filled with sautéed mushrooms, diced red peppers and onions, cheddar cheese, wheat toast with a couple strips of bacon on the side and a tall glass of cold milk.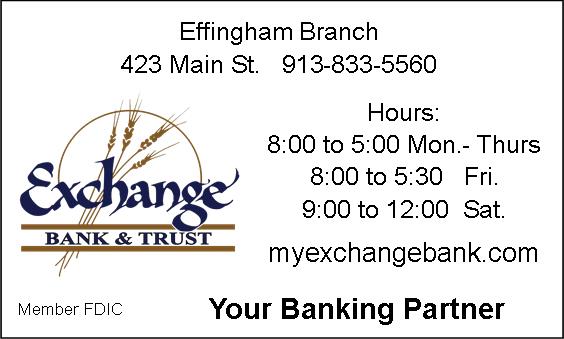 And dessert, who doesn't enjoy a piping-hot piece of apple pie with ice cream?
You can't beat great food, prepared right. There's nothing like it.
That's why it's so hard to stomach hearing about the many ways our Kansas and American farmers and ranchers are scrutinized today. Still, every year we expect farmers and ranchers to grow more and more food with less land. Every year they do so.
Attacks and smear tactics originate from all sides. Environmental groups, animal welfare activists, everyone seems to have their own agenda and the media just can't seem to tell the whole tale.
That's the reason we in agriculture must tell our story. Consumers are people and people forget.
They forget our farmers and livestock producers make sure we eat the healthiest, most affordable food on the planet. These producers also take care of their livestock because it's the right thing to do. It is part of a farmer and rancher's values that embody everything they do.
And what about the Human Society of the United States (HSUS) and People for the Ethical Treatment of Animals (PETA) who contend they're leading the charge to "step up for animal welfare."
In case you haven't heard, HSUS has one goal and one goal only – the total elimination of all animal agriculture in this country. Go to their website and check it out. HSUS wants to remove meat, milk and eggs from the human diet, yours and mine.
Most Americans have never lived or worked on a farm. Still they retain nostalgic visions of their grandparents or great-grandparents' farms.
You know the story where these farmers and ranchers of old grew their own vegetables, milked a few cows, raised pigs for bacon, ham and pork chops and cared for a couple dozen chickens who laid eggs in an old white wooden chicken coop.
Like a lot of things from the past, nostalgia might appear to be better than it really was. Many of our grandparents were barely able to eke out a living while raising a large family.
The days of yesteryear on the farm took a lot of hard work from sunup to sundown. Many still went hungry or broke and times were lean.
Today's animal husbandry, or care and feeding of livestock, is no accident. Rather, it's because of the dedicated men, women and children who raise and care for this state's livestock. For generations, Kansas farmers and ranchers have watched over and nurtured cattle, hogs, sheep, chickens and other livestock each and every day.
The more comfortable these animal producers make their animals, the more productive they're going to be and the better opportunity they'll have to make a profit.
The health and welfare of livestock trumps everything else on the farm, even a producer's own comfort. That's been the recipe for success for nearly 150 years and with any luck it'll be the same for another 150 years.
Oh, did I mention?
I'll be grilling a thick, juicy ribeye tonight – medium rare.
John Schlageck is a leading commentator on agriculture and rural Kansas. Born and raised on a diversified farm in northwestern Kansas, his writing reflects a lifetime of experience, knowledge and passion.
OBITUARIES:
Robert "Bob" Whaley, 82, formerly of Effingham, KS died Wednesday, Sept. 13th, 2017 at the Village Villa Nursing Home, Nortonville, KS.
Mass of Christian Burial was held 10:30 AM on Monday, Sept. 18th, 2017 at St. Ann's Church, Effingham with Fr. Benjamin Tremmel, OSB as Celebrant. Burial followed in the St. Ann's Cemetery, Effingham. A parish rosary was recited at 6:00 pm on Sunday, Sept. 17th at the Becker-Dyer-Stanton Funeral Home, Atchison with visitation following until 8:30 pm. Memorial contributions are suggested to St. Ann's Church and may be sent in care of the funeral home. Condolences to the family may be left online at www.beckerdyer.com.
Bob was born on January 30, 1935 in Denton, Kansas the son of William and Mattie (Pease) Whaley. He served in the National Guard. Bob worked as a truck driver for Capital Truck Lines, ANR and then Graves Trucking, retiring in 1990. He worked from 1990 to 1997 at the Atchison County Sanitation Landfill. Bob was a member of the St. Ann's Church, Effingham, KS, the Knights of Columbus, and Teamster Union # 460. He enjoyed horse riding, team penning, fishing, going on trail rides, KU Basketball games, and traveling. He especially enjoyed his children and grandchildren.
He was married to Doris Marie Zeit on Feb. 9, 1956 at St. Louis Church, Good Intent, KS. She preceded him in death on July 25, 2010. Survivors include a son, Mike (Jennifer) Whaley, Effingham, KS, a daughter, Brenda (Dennis) Wenzl, Effingham, KS, a brother, Bill (Shirley) Whaley, Columbia, MO, two half sisters, Wilma Mae Lloyd, Camden, NJ, and Jeanie (Tony) Sinkewjz, Salem, New Hampshire, five grandchildren, six great grandchildren, one great granddaughter on the way and several nieces and nephews. His parents, wife – Doris, sister Mildred Van Houtan, and one grandson, Brad Wenzl preceded him in death.
GOVERNMENTAL NEWS
Unapproved Minutes of the September 12 Meeting of the Atchison Co. Commission
Pursuant to the law, the Atchison County Commission Board met in Regular Session at 1:00 PM on the 1st floor of the courthouse, 423 N 5th St. Atchison, KS. Chairman Eric Noll called the meeting to order with Commissioner Henry W. Pohl, Commissioner Jack Bower, and County Counselor Patrick Henderson present for the meeting. County Clerk Michelle Phillips recorded the minutes.
The Board recited the pledge of allegiance to start the meeting.
Minutes of the September 5, 2017 meeting were reviewed with no corrections noted. Commissioner Bower made the motion to approve the minutes. Commissioner Pohl seconded the motion. Chairman Noll called for a vote, all voted aye. Motion carried 3-0.
*Commissioner Comments and Committee Reports
Chairman Noll stated he attended the Ambulance Advisory Board meeting last Friday September 8, 2017. He was going to let Emergency Medical Director Corey Scott discuss this sine he was present to give a monthly response report.
*Reports of Elected Officials and Department Heads:
Corey Scott, Emergency Medical Director, was present to give the board an update on the monthly response report. Corey has seen gains and improvements and stated that the call volume is back to normal since the festivals are over. Corey stated that he was very proud of his staff with managing the numbers and times they had control over. Corey told the board they have been working on a proposal for collections and would have something for the board to consider soon.
Kim Pruett, Joint Communications Director, approached the board with updated terms and dates on the proposal from Commenco regarding the purchase of the Next Gen 911 phone system. The board had some concerns over the financing costs and asked for clarification. Kim stated that she talked to Commenco and they would order and ship the equipment in late December, then invoice and install the system in January 2018. Kim has heard from the AT&T representative and was told that they were still looking into the agreement and will contact her in regards on how to handle the maintenance payment. Kim presented the board with a purchase order for the phone system in the amount of $108,005.86 along with a purchase order for a 5 year maintenance agreement in the amount of $37.220.86. Commissioner Bower moved to have Chairman Noll sign to approve the purchase of the 911 phone system from Commenco with a 5 year maintenance agreement in the total amount of $145,226.72. Commissioner Pohl seconded the motion. Chairman Noll called for a vote, all voted aye. Motion passed 3-0.
*Public Comment
Jody Scott along with Jay Dickson and Rosie Holmes appeared before the board with questions about Sherman Road and the bridge construction on 262nd Rd. The main concern is why the road and bridge were not open and when they would be open. They requested
information on who to contact in regards to getting this information and were directed to fill out an open record request form. Jay mentioned that he had a fire at his residence last weekend and lost a structure due to the length of time it took for the Fire Department to get there since they had to detour because of the road being closed. Chairman Noll stated that this was a state project and we had no control over when they opened the road and/or bridge. In the contract it was stated that they would be done in a certain amount of days: however that time frame is not up yet.
* New Business:
Staci Joice, Solid Waste Supervisor, was present to open the bids for a 5 year contract for the Municipal Solid Waste and Commingled Recycling Transportation. She received 2 bids and read aloud the 2018 year effective rates per ton for both the solid waste and recycling. Those present were Charlie Sedlock of Hamm, Inc. and Mike Dale of Waste Management of Kansas, Inc. Hamm Inc. Jan 2018 – Dec 2018 solid waste $33.95 per ton Jan 2018 – Dec 2018 recycling $94.50 per ton Waste Management of Kansas, Inc. Jan 2018 – Dec 2018 solid waste $35.50 per ton Jan 2018 – Dec 2018 recycling $63.75 per ton Discussion was held in regards to the recycling rebates, from both companies, available that would be reimbursed to the county at a per ton rate. This would alter the per ton rate and would be reflective upon the recycling market cost. Staci requested time to review the bids, along with time to tour both plants prior to getting back with the board. Contract negotiation are to be completed by October 17, 2017.
Ron Olinger, CFO of Benedictine College, and Scott Crist, Vice President for Public Finance with UMB, appeared before the board to thank them for the support they have shown the College in the past. They told the board that they were wanting to discuss a couple of the Educational Facilities Revenue Bonds from 2010 and 2011. The first of these bonds would qualify for refunding in April 2018 and the other in October 2018. They asked the board about the possibility of the County authorizing another bond issue for the College to facilitate refinancing the bonds at a lower interest rate. Doing this would save the College an estimated $1,000,000. There is a limit to the amount of bank qualified debt the County may authorize in one given year. The board stated that they have recently discussed doing a bond issue for county bridge repair and replacement projects and did not want to impair the county's ability to secure bank qualified funding for their own project. The board was interested in further discussion and was hoping to meet again soon to discuss amounts.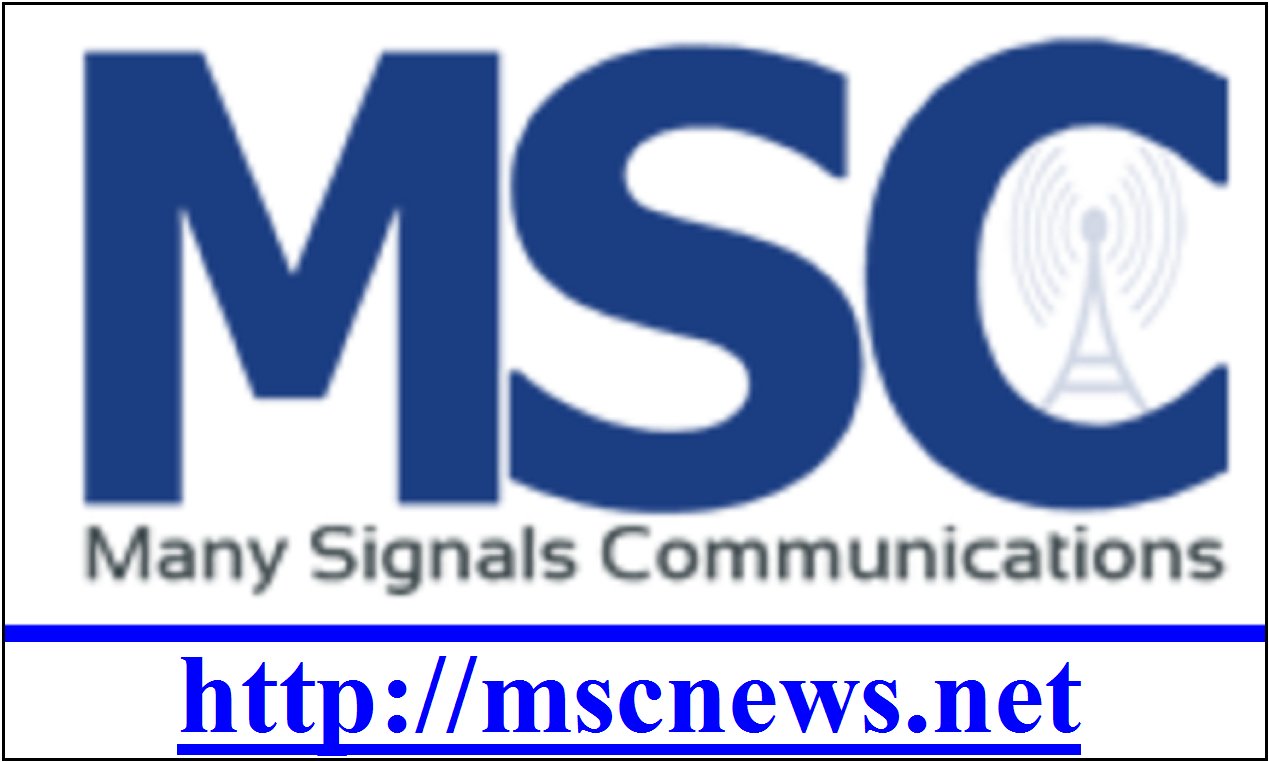 Peggy House, Atchison Senior Village Administrator, came before the board with Nathan Fruend, Recover Care Associates to talk about the nursing home.
Commissioner Pohl moved that we recess into executive session at 2:22 pm for a discussion concerning possible changes in management and/or sale of Atchison Senior Village, including a specific financial proposal from Recover-Care Associates. The justification for the closed session is to discuss data relating to financial affairs or trade secrets of corporations,
partnerships, trusts, and individual proprietorships, as allowed by K.S.A. 75-4319(b)(4). Public disclosure of any specific offer would give others interested in the facility a financial advantage. The Board should come out of the executive session at 2:52 pm, in the Commission Room, 1st floor, courthouse, and those present will be the County Commissioners, County Counselor Patrick Henderson, Peggy House, Atchison Senior Village Administrator, and Nathan Freund of Recover-Care Associates. Commissioner Bower seconded the motion. Chairman Noll called for a vote, all voted aye. Motion passed 3-0.
There was no action taken during the executive session.
Sara Markt, River Bluff Architects, was present with Joe Bowen, Maintenance Supervisor, to discuss the Law Enforcement Center re-roofing bids received last week.
Markt told the board that she had e-mailed Shawn Myers of Meridian Roofing Solutions to verify some of the details and specs of the bid received. Markt told the board that she sees no reason why the board would not accept the low bid from Meridian Roofing Solutions. Joe told the board that the 2 lowest bidders have very good endorsements and we were lucky to get the bids from them. Commissioner Pohl moved to proceed and accept the bid from Meridian Roofing Solutions in the amount of $134,455.00 for the Base Bid #1 which would be the complete remove and replace. Commissioner Bower seconded the motion. Chairman Noll called for a vote, all voted aye. Motion passed 3-0. Markt told the board that she will notify all of the bidders of the decision made by the board. She will also put together the contract needed and hopes to have it for the board to sign next week.
Joe Bowen, Maintenance Supervisor, presented the board with information he has collected on the replacement of the rooftop air conditioning units at the law enforcement center. Currently there are 3 rooftop units. Markt stated that the roofing company and HVAC should work well together since this is a normal thing to do. Markt also stated that the roofing company would be present while the A/C units were being set. Commissioner Bower moved to accept the bid from Dunn Heating and Cooling in the amount of $32,393 for 2-5 ton and 1-10 ton rooftop units. Commissioner Pohl seconded the motion. Chairman Noll called for a vote, all voted aye. Motion carried 3-0. Joe mentioned that the bid included a lift for 8 hours.
Bowen told the board that he was waiting for approval from the state before he began work on the upstairs restroom. After he received approval he was going to send in the paperwork on the courthouse doors.
Seth Howard, Road and Bridge Superintendent, appeared before the board with paperwork needing approval for Seth to be the LPA Authorized representative for the signage project in Atchison County. The total cost for this project would be $61,060. Commissioner Bower moved to authorize Seth to be the LPA Authorized Representative. Commissioner Pohl seconded the motion. Chairman Noll called for a vote, all voted aye. Motion carried 3-0.
Howard was asked about the previous discussion held with Jody Scott, Jay Dickson and Rosie Holmes. Howard told the board that the contractors has 120 working days to finish the project, and that time frame had not yet expired. Howard told the board that Sherman Road should be open sometime tomorrow with the bridge in a couple weeks due to the concrete curing.
Chairman Noll asked Howard to check out a tube that was on a county road right of way that was plugged. Seth stated he would look at it.

Chairman Noll asked about the policy for when someone wants to put a new tube in a field entrance. Howard told the board that the landowner would purchase the tube and then the county would install the tube with no labor cost. The tube could be purchased from the county. Howard also told the board that if they wanted to put the tube in by themselves they would have to get an acceptable tube and then the project would be inspected by the county. The tube could be purchased through the county for this as well. Howard mentioned the importance of getting stamped certified tubes and that he is currently requiring all tubes under 24 inches to be placed with end caps. These end caps help with the wash out and make the clean out process easier.
The board was presented with a proclamation request dated September 12, 2017, proclaiming September as Childhood Cancer Awareness Month. Commissioner Pohl moved to accept the proclamation. Commissioner Bower seconded the motion. Chairman Noll called for a vote, all voted aye. Motion carried 3-0.
*County Counselor Report:
Counselor Henderson told the board that he has heard from the AT&T attorney and there were changes that were needed to the agreement. Counselor Henderson stated he expects to have the signed agreement for the board next week.
Counselor Henderson discussed the Kansas Open Meetings Act letter from the Attorney General regarding the form of the executive session motions. Chairman Noll and Commissioner Pohl both attended additional training as requested on Friday, September 8, 2017. Counselor Henderson thought it would be a good idea to hold an additional training in-house, similar to the one held last fall, for all department heads and anyone else who may deal with commission meetings.
County Clerk Michelle Phillips told the board about the recent demonstration she held from 2 different venders for election equipment. She had a good turnout and the information was very helpful.
Commissioner Pohl stated that we needed to get with IT to get the microphone fixed so we would not have any more issues with it. Michelle Phillips stated she had talked to IT while the board was in the executive session and it should be fixed prior to the next meeting.
Bills were present to be signed.
Commissioner Pohl made a motion to adjourn the meeting at 4:04 pm. Commissioner Bower seconded the motion. Chairman Noll called for a vote, all voted aye. Motion passed 3-0.
Attest: Michelle Phillips, County Clerk
Equifax should reimburse consumers for security freezes
TOPEKA – (September 15, 2017) – Kansas Attorney General Derek Schmidt today asked Equifax to bear the cost of obtaining security freezes at all three credit reporting bureaus for consumers affected by the massive Equifax data breach.
In a letter to Equifax, Schmidt, along with the attorneys general of 31 other states and territories, expressed approval of the decision by Equifax to waive the fee for its own service of placing a security freeze on affected consumers' accounts but said that it not enough. They said Equifax also should pay the cost for consumers to freeze their credit at the other credit bureaus.
"Although Equifax is not charging consumers a fee for its own security freeze service, these consumers are furious that they have been forced to pay for a security freeze with other companies, such as Experian and TransUnion, when this privacy breach was no fault of their own," the attorneys general wrote. "We agree with these consumers that it is indefensible that they be forced to pay fees to fully protect themselves from the fallout of Equifax's data breach. Accordingly, we believe Equifax should be taking steps to reimburse consumers who incur fees to completely freeze their credit."
The attorneys general also expressed concern about the confusion caused by the company's response to date to the data breach. Among their criticisms of the company's response is concern that Equifax continues to market its fee-based services to consumers affected by the breach.
A security freeze prohibits access to a consumer's credit report without express, case-by-case permission from the consumer, thus making it difficult for identity thieves and others to open unauthorized credit in the consumer's name. Although identity theft victims can obtain a free security freeze on their credit reports, under Kansas law people who are not the victim of identity theft may be charged by each credit bureau a fee between $5-$10 for placing a freeze.
The attorneys general also have had communications with Equifax expressing concerns about terms of service relative to the free credit monitoring services and the prominence of service enrollment information on Equifax's web page. Equifax was responsive to these concerns.
Consumers can find more information about how to protect themselves from data breaches at www.InYourCornerKansas.org.
Kansas to appeal identity theft cases to U.S. Supreme Court
TOPEKA – (September 14, 2017) – The State of Kansas will ask the U.S. Supreme Court to review three recent Kansas Supreme Court decisions that in some situations prohibit Kansas from prosecuting undocumented aliens for identity theft, Kansas Attorney General Derek Schmidt said today.
"We are not convinced the Kansas court's application of the federal immigration statute is correct, so we are requesting review of all three cases by the U.S. Supreme Court," Schmidt said. "The Kansas court reasoned that the state cannot prosecute a defendant for falsifying state or private legal documents if the defendant also put the same false information on federal forms for employment verification. I doubt Congress intended that peculiar result."
On September 8, the Kansas Supreme Court overturned the convictions of three individuals for crimes including identity theft and making false information on state tax forms or private legal documents. In a 5-2 ruling, the Kansas Supreme Court's majority concluded that federal immigration law preempts Kansas from enforcing state criminal law in these cases.
By law, the attorney general's office represents Kansas in matters before the U.S. Supreme Court. Schmidt said his office is working closely with Johnson County District Attorney Steve Howe, whose office prosecuted the three cases.
"I appreciate Attorney General Schmidt's willingness to ask the United States Supreme Court to review these decisions," Howe said. "I am also unconvinced that this is a proper application of federal law. We are committed to continuing the fight to protect our citizens from identity theft and to hold all offenders accountable."
The attorney general today formally notified the Kansas Supreme Court of his decision to appeal, putting further proceedings in all three cases on hold until the U.S. Supreme Court decides whether to review them. The U.S. Supreme Court grants only a small number of requests to review lower court cases.
A decision by the U.S. Supreme Court whether to hear the state's appeal in any or all these three cases could come later this year or early next year. The three cases are State v. Garcia, State v. Morales, and State v. Ochoa-Lara.
Man convicted of kidnapping state judge sentenced to life in prison for terrorism
GARDEN CITY – (September 15, 2017) – A man accused of forcing himself at gunpoint into a state judge's home and holding the judge hostage for several hours while making demands of other state officials has been sentenced to life in prison for terrorism, Attorney General Derek Schmidt said.
In July, a Finney County jury found Jason Linn Nichols, 34, of Garden City, guilty of one count of terrorism, one count of kidnapping, one count of aggravated burglary, two counts of aggravated assault, one count of criminal threat and one count of criminal restraint. The jury also found Nichols not guilty of a second count of terrorism. Senior Judge Jack Burr today sentenced Nichols to life in prison without the possibility of parole for 20 years. Nichols will serve his sentence in the Kansas Department of Corrections.
Schmidt filed criminal charges in June 2016 in connection with the incident that occurred May 31, 2016, in Garden City. Evidence presented at trial showed that while Nichols held the judge in his Garden City home he demanded a phone call be placed to the Kansas secretary of revenue. During that call, Nichols demanded the Department of Revenue provide to Nichols various types of information related to state taxes.
Kansas law defines terrorism to include the commission of a felony with the intent to influence government policy by intimidation or coercion or with the intent to affect the operation of any unit of government.
The charges stemmed from an investigation by the Garden City Police Department, Finney County Sheriff's Office, Federal Bureau of Investigation, Kansas Highway Patrol, Kansas Bureau of Investigation and the Dodge City Police Department. Assistant Attorney General Jessica Domme of Schmidt's office prosecuted the case.
Veterans Crisis Line Call Center Announced For Topeka VA Medical Center Campus
WASHINGTON – U.S. Senator Jerry Moran (R-Kan.) – chairman of the Senate Appropriations Subcommittee on Military Construction, Veterans Affairs, and Related Agencies – today applauded the Department of Veterans Affairs' decision to open a Veterans Crisis Line Call Center at the Topeka VA Medical Center campus.
"I am pleased the VA chose Topeka as the location for its new Veterans Crisis Line (VCL) call center and that the VA is following through on its commitment to meet the needs of veterans in crisis," said Sen. Moran. "Secretary Shulkin has made suicide prevention a top priority, and expanding the VCL to additional locations and increasing crisis responders is critical to providing veterans with the support they need, when they need it. I will continue working with the VA to make certain no veteran feels abandoned by the country they served when they make the brave decision to seek mental health services."
Sen. Moran's work on veteran suicide prevention: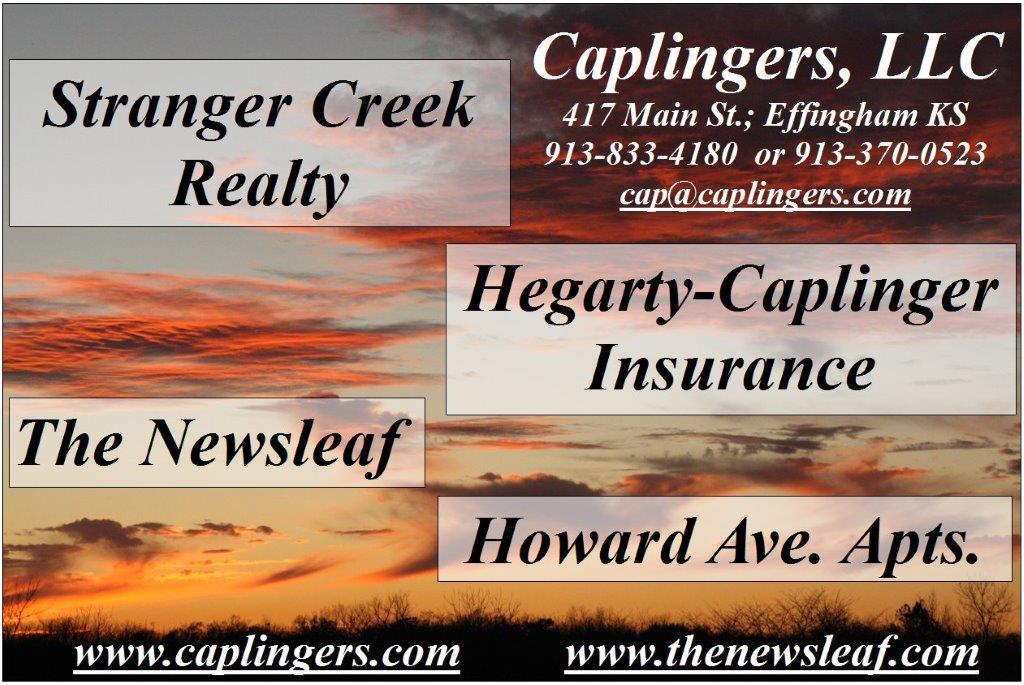 · In April, Sen. Moran chaired an Appropriations Subcommittee on Military Construction, Veterans Affairs, and Related Agencies hearing titled, "Preventing Veteran Suicide," highlighting the importance of outreach to veterans in need, in addition to communicating through this crisis line. The hearing included Military Veterans Project CEO Melissa D. Jarboe and VA Eastern Kansas Health Care System Suicide Prevention Coordinator and Staff Psychologist Stephanie A. Davis, Ph.D., both of Topeka, as witnesses.
· The Senate Appropriations Subcommittee on Military Construction, Veterans Affairs, and Related Agencies' FY18 appropriations bill, which passed the full committee in July, increases funding for the Veterans Crisis Line by $10 million.
About the VA Crisis Line (provided by the VA):
· This call center will be the third Veterans Crisis Line (VCL), in addition to the existing call centers in Canandaigua, N.Y. and Atlanta, Ga.
· The new call center, to be located on the campus of VA Eastern Kansas Health Care System, will provide support for expansion of the 'automatic transfer' function, Press 7, into Community Based Outpatient Clinics (CBOCs) and Vet centers, improving access to the VCL in the coming months.
· Since the launch of the VCL in 2007, they have answered nearly three million calls and initiated the dispatch of emergency services to callers in imminent crisis nearly 84,000 times. Since launching a chat option in 2009 and text services in 2011, the VCL has engaged on nearly 359,000 chats and more than 78,000 text requests.
· Veterans in crisis may contact the Veterans Crisis Line at 1-800-273-8255 and Press 1. They can also text or chat with our trained professionals online at www.VeteransCrisisLine.net.
MISCELLANEOUS PRESS RELEASES
FSA Offers Joint Financing Option on Direct Farm Ownership Loans
The USDA Farm Service Agency's (FSA) Direct Farm Ownership loans are a resource to help farmers and ranchers become owner-operators of family farms, improve and expand current operations, increase agricultural productivity, and assist with land tenure to save farmland for future generations.
Depending on the applicant's needs, there are three types of Direct Farm Ownership Loans: regular, down payment and joint financing. FSA also offers a Direct Farm Ownership Microloan option for smaller financial needs up to $50,000.
Joint financing allows FSA to provide more farmers and ranchers with access to capital. FSA lends up to 50 percent of the total amount financed. A commercial lender, a State program or the seller of the property being purchased, provides the balance of loan amount for a Joint Financing loan is $300,000 and the repayment period for the loan is up to 40 years.
To be eligible, the operation must be an eligible farm enterprise. Farm Ownership loan funds cannot be used to finance nonfarm enterprises and all applicants must be able to meet general eligibility requirements. Loan applicants are also required to have participated in the business operations of a farm or ranch for at least three years out of the 10 years prior to the date the application is submitted. The applicant must show documentation that their participation in the business operation of the farm or ranch was not solely as a laborer.
For more information about FSA Loan programs, contact your local FSA office or visit www.fsa.usda.gov.
2016 PLC Payment Rates and ARC Actual Prices Announced for Small Grains
The Agricultural Act of 2014 provides for payments for covered commodities through the Price Loss Coverage (PLC) program when the market year average price is below the reference price. Agricultural Risk Coverage (ARC) program payments are triggered when the actual revenue is below the guarantee established for the program.
The Marketing Year Average (MYA) price for wheat, barley and oats was announced June 29, resulting in a PLC payment rate of $1.61 per bushel for 2016 wheat and $0.34 per bushel for 2016 oats. There is no PLC payment on 2016 barley.
For Agriculture Loss Coverage – County (ARC-CO), actual crop revenue is calculated by multiplying the actual average yield for your county times the higher of the MYA price or the national loan rate. For 2016, the following prices have been set – wheat at $3.89 per bushel; barley at $4.96 per bushel; and oats at $2.06 per bushel. 2016 county yields will not be available until this fall.
Agriculture Loss Coverage–Individual Option (ARC-IC) will utilize the same prices as ARC-CO, however the actual crop revenue cannot be calculated until participating producers report all production for all covered commodities planted on the farm and all MYA prices for all covered commodities planted on the farm are known. Both of these items are necessary to calculate the ARC-IC actual revenue for the farm.
All 2016 ARC and PLC payments cannot be made until after Oct. 1, 2017, or the announcement of the final 2016 MYA price for the applicable covered commodity.
For information on release dates for MYA prices, ARC-CO yields and projected and final PLC payment rates, visit www.fsa.usda.gov/arc-plc and click on the "ARC/PLC Program Data" link.
WILDLIFE AND PARKS REPORTS
Outdoor Family Fun Day To Include Mentored Hunts
OVERLAND PARK – The Johnson County Pheasants Forever Chapter is hosting the Outdoor Family Fun Day/Youth and Women's Hunt on Saturday, Oct. 7 at Eckman's Hunting Preserve, 988 E 1800 Rd., Baldwin City. In addition to guided hunts, other free activities will include target shooting, wingshooting instruction, archery, and pellet gun shooting. Lunch and snacks will be provided and participants can win raffle prizes.
Guided pheasant hunts will be available for youth age 12-15 who have hunter education certification and are accompanied by an adult sponsor, and women who are novice hunters. All women participants must have a valid hunting license and be accompanied by a licensed mentor. Hunters must reserve a spot in advance by calling (913) 636-3369 or emailing cjwittkopf@gmail.com.
To learn more, visit jocopheasantsforever.org/youth-hunt.
2017 Upland Bird Hunting Forecast Available
PRATT – The wait is over for Kansas bird hunters. The 2017 Kansas Upland Bird Hunting Forecast is available online and in printed form. The report summarizes data from spring and summer surveys and predicts what pheasant, quail and prairie chicken hunters may experience across Kansas this fall. The good news is that it's good news.
Biologists create the forecast using surveys of breeding populations and reproductive success of pheasants, quail, and prairie chickens. Breeding population data are gathered with spring whistle count surveys for quail, crow count surveys for pheasants and lek count surveys for greater prairie chickens. Last spring, pheasant crow count numbers were back to pre-drought averages and quail whistle counts were the highest recorded since the survey began 20 years ago. Lek counts for greater prairie chickens were down slightly.
The most important factors in predicting fall bird numbers include nesting success and chick survival, both of which depend on habitat conditions and spring and summer weather. Habitat conditions were good to excellent across Kansas and much of the state received adequate precipitation through spring and summer. The biggest limiting factor this year was the April 29 snowstorm that dumped as many as 20 inches of snow in areas of western Kansas. The storm caused mortality in adult quail and occurred during peak laying for pheasants. Other weather events, such as heavy rain and hail, can also impact bird populations locally.
Overall, the data indicates that pheasant hunting will be fair to good this year. While the 2016 pheasant harvest was low, the average daily bag per hunter was above average, suggesting an above-average harvest could have occurred had there been greater hunter participation.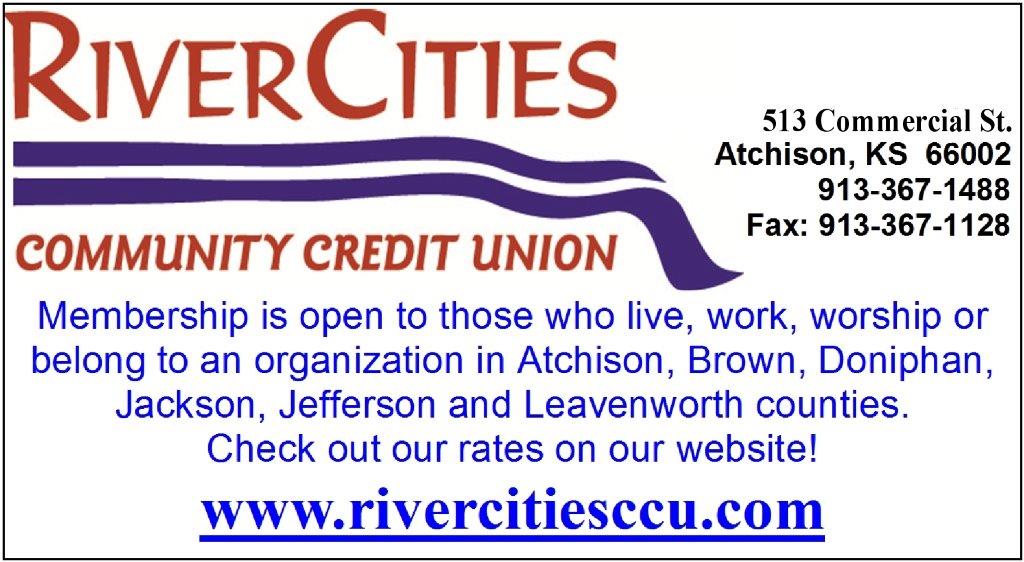 Quail hunting in Kansas should be good to locally great in 2017. Precipitation patterns observed over the past five years have altered vegetation, increasing both the quality and quantity of habitat and allowing for a modern quail boom.
While prairie chicken lek counts were down slightly this year, hunting opportunities should be good throughout the Greater Prairie Chicken Hunting Unit. The best opportunities this fall will be in the Smoky Hills Region (northcentral), where populations have been increasing.
For more detailed information and regional breakdowns for all three species, consult the 2017 Upland Bird Hunting Forecast at www.ksoutdoors.com or pick one up at any Kansas Department of Wildlife, Parks and Tourism Office. The full forecast will also be featured in the 2017 November/December issue of Kansas Wildlife & Parks Magazine.
Youth Invited to Oct. 8 Pheasant Hunt
PRATT – Members of the Jayhawk Chapter of the Quail and Upland Wildlife Federation invite hunters 15 and younger to their annual youth pheasant hunt, Sunday, Oct. 8, 2017. The free event will take place at Eckman's Hunting Preserve, 988 E. 1900 Rd., Baldwin City.
The day's activities will begin with safety instruction and warm-up trap shooting. Each hunter will then be assigned a two-hour window, between 8 a.m. and 3 p.m., in which they will be in the field hunting. Shotgun shells will be provided. Mentors and shotguns can be provided upon request. All participants must bring eye protection and wear hunter orange.
To reserve a spot, contact John Hill at (785) 841-9555 or by e-mail at hills4ku@hotmail.com
HISTORY IS FUN ~ Robert D. Caplinger
Old news from the 1951 Issues of Effingham New Leaf
HISTORY FROM OBITUARY OF CHARLES ROSCOE GIBSON. "Charles Roscoe Gibson, 64, was born at Arrington, Kan. April 1, 1886 and passed away at his home in Larkinburg Nov. 4, 1950. He was the son of George and Elizabeth Gibson. He spent the early part of his life on a farm in the vicinity of Arrington.
"On February 6, 1913, he was united in marriage to Miss Vinnie Kelley of Effingham. To this union was born two sons: Vernon C. and George L. Gibson.
"From 1925 to 1935 he lived in Iowa, where he was engaged in the restaurant business. At a later date he returned to Kansas locating in Larkinburg and again engaged in farming.
"On April 18, 1942, he was united in marriage to Miss Fern Ellis of Larkinburg. To this union was born a daughter, Mary Elaine.
"Surviving are his wife, Mrs. Fern Gibson, and the daughter, Mary Elaine of the home; two sons, Vernon C. of Santa Anna, Calif. and George L. of Pryor, Oklahoma; four brothers, Frank of Vancouver, Washington; Harry, of Dallas, Texas; John, of Arrington; William of Manhattan. Two sisters, Mrs. Ira Elkins and Mrs. T. W. Anderson, both of Tulsa, Oklahoma.
"Burial was in the Effingham Cemetery."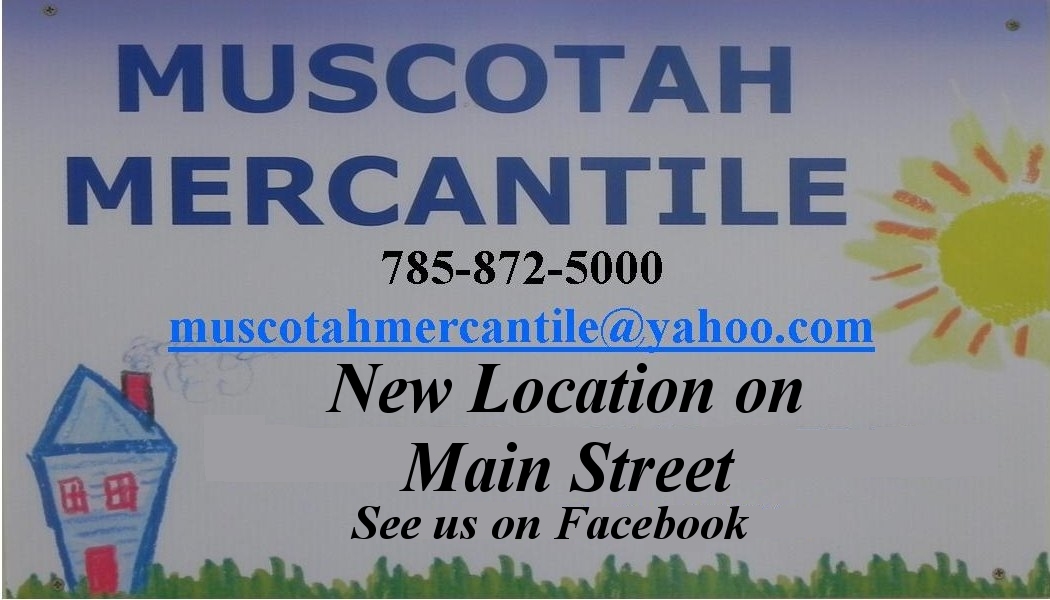 HISTORY FROM OBITUARY OF WILLIAM E. STEWARD. "William E. Steward, 72, of Muscotah, died Dec. 27, 1950 at the Atchison Hospital.
"Mr. Steward, the son of E. B. and Jettah Steward, was born on Nov. 3, 1873, on the farm homesteaded by his grandfather, William Steward in 1856.
"He and Susie Whittier were united in marriage on February 20, 1901. They lived on the farm where he was born, until 1943, when they moved to their present home in Muscotah. Mr. and Mrs. Steward would have celebrated their Golden Wedding anniversary in February.
"Mr. Steward became a member of the Advent Christian church at a early age and faithfully worked there as long as the church functioned; for the past twenty eight years he was an active worker in the Muscotah Methodist church.
"He had been active in A.A.A. since 1933 and was chairman of the P.M.A. since 1949. He was chairman of the Board of Directors of the Sunflower Creamery at Everest and a member of the ACCHS board for the past twenty years.
"Those surviving include his wife and three children; Claude Steward and Mrs. Beulah Rice of Muscotah and Mrs. Wilma Steward of Kansas City, Kansas.
"Funeral services were held at the Methodist church in Muscotah. Interment was in the Muscotah cemetery."
HISTORY FROM OBITUARY OF MRS. JOHN SHOEBROOK. "Mrs. John Shoebrook, 76, of the Brush Creek community north of Muscotah, died Dec. 24, 1950 at the Horton Hospital.
"She was Hattie, the daughter of the late Henry and Jennie Harrison and was born Nov. 30, 1874 at Newark, New Jersey. The family came to Kansas in 1884, living for a time north of Effingham and later at Huron. She was one of the first graduates, in 1894, from the Atchison County High School at Effingham. She taught school two years before her marriage to John Shoebrook, and has lived in the Brush Creek community since 1896.
"She was preceded in death by her husband who died in April 1947, a son Lawrence, and a brother, Harry Harrison. She is survived by three daughters; Mrs. Bernice Barner of Portland, Oregon; Mrs. Pauline Allerton of Hiawatha and Mrs. Otis (Ruby) Reece of Lancaster; four sons, Ivor and Harry of Horton, Clifford of Emporia, Julius of Denver, Colo.
"Internment was in the Brush Creek Cemetery."
APPOINTED TRUSTEE OF ACCHS. "Frank Peabody of Muscotah, present Atchison County Treasurer, has been appointed trustee of ACCHS, to fill the unexpired term of the late Wm. Steward."
REORGANIZE THE EFFINGHAM BOY SCOUT TROOP.
"Harry Kreider and two local ministers, Jones and Mitchell, attended the Boy Scout round table meeting at the Atchison Methodist Church Monday night for the purpose of reorganizing Effingham Boy Scouts. Beside the above on troop committee are: Edmund Stucker, Hugh Farrell, and John Pinder. Watch for further announcement on scouting. Robert Barnett is Scoutmaster and Harry Kreider is assistant."
HISTORY FROM OBITUARY OF MRS. MARTHA A. LOVELACE.
"Mrs. Martha A. Lovelace, 88, a resident of Atchison county for 84 years died March 6, at a Atchison nursing home. She was the widow of William Lovelace, well known farmer of the Muscotah vicinity.
"Mrs. Lovelace, the former Martha Ann Raasch, was born May 13, 1862, near Hustisford, Wisconsin, a daughter of the late William and Amelia Raasch. She was one of 11 children.
"When she was five years old, she came to Kansas with her family by covered wagon and settled on a half section of land four and one-half miles southeast of Muscotah, her father bought. She often recalled many interesting events that happened on the trip to Kansas.
"She and William Lovelace of Muscotah were united in marriage Jan. 5, 1879. They later purchased 80 acres of the original Raasch farm in the Rose Valley neighborhood, and made their home there until Mr. Lovelace's death Oct. 8, 1936.
"After that, Mrs. Lovelace went to Atchison and remained with her daughter, Mrs. R. T. Brown. She was an invalid the last nine and one-half years, and was cared for by Mr. and Mrs. Brown until a few months ago.
"She watched Kansas grow in the pioneer days and told many stories of hardship, happiness, and sorrow about the early days in the state. In the early days when doctors and nurses were few, she gave freely of her time to helping care for the sick and helping others.
"She is survived by two sons, A. W. Lovelace of Foss, Okla., and G. A. Lovelace of El Monte, Calif., her daughter, Mrs. R. T. (Hattie) Brown of Atchison, two brothers, A. H. Raasch of Wimauma, Fla., and H. A. Raasch of Oklahoma City, nine grandchildren, 19 great grandchildren. A daughter, Mrs. W. E. (Dessie) Parrott, preceded her in death Dec. 18, 1933 in Effingham.
"Burial was in the Muscotah cemetery."
HISTORY FROM OBITUARY OF DANIEL C. KNOUSE. "Daniel C. Knouse, 29, died March 121, 1951 as a result of his car being struck by a Union Pacific Passenger train near Sabetha, Kansas.
"Dan was graduated from the Horton High School with the class of 1939. After finishing high school, he engaged in farming the home place two miles northeast of Horton. In the winter of 1941, he closed out his farming interests and enlisted in the army, serving under Gen. George Patton in Europe. In the Battle of the Bulge, he received shell fragmentation wounds in both legs and spent eleven months in hospitals.
"He was married March 23, 1946, to Miss Lois Wilson, daughter of Mr. and Mrs. Merle Z. Wilson of Effingham. After being discharged from the Army, he attended school at Kansas State College at Manhattan, graduating in 1949. Since graduation, he has been the Veterans' instructor at Sabetha.
"He is survived by his wife, and one daughter, Susan, 4 years old, of the home; his parents, Mr. and Mrs. W. T. Knouse, a brother, Wm Knouse, a sister, Mrs. John Kletchka of Horton; a sister, Mrs. James Robinson of Dalton, Georgia. He is also survived by his grandparents, Mr. and Mrs. D. C. Knouse of Hiawatha, and his maternal grandmother, Mrs. Lou Wright of Horton.
"Funeral services were held at the First Methodist Church in Horton. Burial was at the Horton Cemetery."
CLASSIFIED ADS
DO YOU WANT YOUR ISSUE OF THE NEWSLEAF MAILED TO YOUR HOME OR BUSINESS? SUBSCRIPTIONS ARE NOW AVAILABLE AT THE RATE OF $42.00 FOR 1 YEAR. To subscribe send your check to: The Newsleaf; PO Box 209; Effingham, Ks.
Tire Tech Position - Full time - 44 hrs per week. Competitive hourly wage & weekly overtime. Health, life & disability insurance benefits. Experience in passenger/truck tires preferred. Must be able to pass DOT physical. Apply in person at Dillon Tire, 2000 Skyway Hwy 59, Atchison.
"GUESS WHO"
Can you identify the person(s)/place/year in the photo this week? Last issue was a photo of the homecoming parade in 1974.
LAST WEEK
Problems with this web site contact cap@thenewsleaf.com Last updated 9-19-2017
<![if !vml]>
<![endif]>