You are our Visitor
The July 16, 2019 Edition
of
The Newsleaf
Vol. 16 Issue 29
BETWEEN THE ISSUES
Lonnie Coder shared this photo with us this last week. This is the storm front that went through and dropped some hail in the Southwest part of the county.
FRONT PAGE
Amelia & Apollo 11 for Earhart Festival Weekend
Apollo 11 50th and unusual Amelia Earhart Artifact featured in Atchison County's Museum
Come track the activities of Apollo 11 – 50 years ago to the day – and view the blueprint of the Lockheed modification that allowed Amelia to fly her oceans - during the 2019 Amelia Earhart Festival.
In the cool confines of Atchison County's Museum, in the Santa Fe Depot, 200 S. 10th Street, you may view updates – 50 years ago as they happened – as Apollo 11 put the first Man on the Moon and learn about Fritz Widick (Atchison's Apollo 11 connection); see the Walter Yost painting of the Judge Alfred Otis Home (Amelia's Birthplace); and play some Amelia and Apollo 11 Games including the Paper Aviation Challenge and Stomp Rockets for KIDS of all ages.
"Everyone coming to the festival knows about Amelia – but most don't know Fritz Widick and his role in Apollo 11," said Chris Taylor, executive director of the Atchison County Historical Society. "Widick grew up just blocks from where Amelia grew up and ran up and down the same bluffs along the Missouri River. Widick however was launching rockets and that passion led him to work for NASA during Apollo through the Space Shuttle era. For Apollo 11, Widick was the chief test conductor of the Lunar Lander – so he was the guy everyone trusted that the one thing never tested before Apollo 11 – the launch from the Moon to come home – would work."
Taylor said Widick came back to Atchison often and during his life, hosted Fritz Widick Days to bring that inspiration to his hometown. Widick had a long career – being the chief tester of the Lunar Rover and also serving to head the investigation of the Challenger disaster during his NASA career.
A special feature only during the festival weekend will be the exhibition of a set of blueprints showing how the extra fuel tanks made Amelia's Electra capable of the around the world flight. The blueprints are part of the Museum's permanent collection of Amelia Earhart "stuff" – which is the largest Collection of Earhart Artifacts on display anywhere. The Museum invites visitors to stop in to learn about Amelia, Atchison County and the 50th Anniversary of Man Landing on the Moon. Taylor said this is a great way to capture some of the inspiration Amelia spread during her lifetime. The Atchison County Historical Society has supported the Festival since its beginning and has contributed the design and photography for all but two of the 23 Amelia Earhart Festival Buttons.
"This year's button is one of my favorites harking to the desire Earhart had to inspire everyone around her to let nothing stand in the way of their success, never let just an ocean stop you from doing what you set out to do," said Taylor – designer of those 23 buttons. "This series of Earhart quotation buttons is designed to follow Amelia from childhood to accomplished woman. The series of quotes paired with images will complete a sort-of-mini-biography when viewed as a complete group. And there are several more chapters of this button biography to come."
Atchison County's Museum is open from 9 am-5 pm Monday through Saturday and noon-5 pm Sunday. Museum admission is by donation. For more information please email the Museum at <GoWest@atchisonhistory.org>.
Previous information distributed included Atchison County's Museum would be exhibiting an exhibit from the National Archives on the passage of the 19th Amendment giving women the right to vote. Due to delays caused by the government shutdown earlier in 2019 this exhibit will not come to us until fall. We hope to include its exhibit during the 2020 Amelia Earhart Festival weekend. Amelia Earhart was a great champion of women's rights and built on the success of the 19th Amendment in the movement towards equality for women.
ALL AROUND US
Effingham Community Library
Opening for Circulation Desk Clerk
We are seeking a person to fill in when needed. Up to 30 hours per month. Must be willing to work with children. This job includes helping with Story Time and Summer Reading Program events. Pick up an application at the library. Any questions contact Debbie @ 913-833-5881.
"Celebrate 100 Years of Atchison County 4H and support programs. Purchase your 4H Centennial T-Shirt today. Orders will be taken until July 17. Cost is $15 per Shirt. Contact us at (913)833-5450 OR AtchisonCoExt@ksu.edu. Checks payable to Atchison County Extension."
K-State Research and Extension
Atchison County Office
Diane Nielson, County Extension Agent-FCS/Youth dnielson@ksu.edu
Ray Ladd, County Extension Agent-Agriculture/Youth cladd@ksu.edu
Phone/Fax: 913-833-5450
Visit us on the web: atchison.k-state.edu
Astronaut Training Crafts, Activities and Fun Ready to Blastoff at This Week's Storytime in Atchison County's Museum
It's "I Want to Be An Astronaut!" week in the Museum and storytime kids will get to try out the skills they need to head to the Moon and Space. All of this Museum Storytime fun stuff will take place in the cool of Atchison County's Museum with stories, games, crafts and a little science sprinkled in - this Tuesday, July 16th from 10-11:30 a.m.
"The first thing an astronaut needs is a helmet and that will be our first craft to get everyone outfitted – even the parents if they want to," said Miss D (Darlene Mason-Taylor the Education Coordinator for the Atchison County Historical Society). "We have some great info and stories ready and everyone will get an idea of what they need to be an astronaut – and we'll give the kids a chance to imagine what they might do if they would get to land on the Moon – remember Alan Shepard hit a golf ball for miles during his Apollo 14 mission."
The featured story this week will be "Mae Among the Stars" by Roda Ahmed. This book, based on the life of the first African-American Woman to go to Space, Mae Jemison, will inspire young people to dream big and look to the stars for their goals.
The Summer of "Sun & Moon & Earth & Things in the Sky" will include all these future astronauts after this week – with Astronaut training on tap and learning about their future flight from the Earth to the Moon or Space. Summer Museum Storytime runs each Tuesday through July 30th from 10-11:30 a.m. with each week encouraging looking in new ways at things we see in the sky. Adding to the learning offerings this summer is a series of science experiments and demonstrations brought to Atchison's youth through a grant from the National Informal STEM Education Network (NISE NET).
Storytime is Free and Open to the public and all ages are encouraged to come. Each week features, stories, art/crafts, music and games and a little bit of science. There is free coffee for the adults and each week a healthy snack and beverages for the children.
After this week Museum Storytime will feature Apollo 11 (50th Anniversary of the man landing on the Moon) and Amelia Earhart's birthday before the wrap up storytime party July 30th.
Need more info? – check Atchison County's Museum out on Facebook: Facebook.com/AtchisonHistory or email the Museum at GoWest@atchisonhistory.org or call the museum 913-367-6238. Please pass-the-word in person or electronically to others you think would be interested in attending.
Summer Storytimes in the Museum: Sun & Moon & Earth & Things in the Sky – coming up!
Tuesday – July 16 – I Want To Be An Astronaut! – Astronaut Training Day - 10am-11:30am
Tuesday – July 23 – Apollo 11 Man On the Moon & Amelia's Birthday – 10am-11:30am
Tuesday – July 30 – ALIEN Summer Wrap-Up Party 10am-11:30am
MUSCOTAH NEWS ~ Susan Higley
We had more vandalism in the park at the north shelter house. Surveillance cameras are being accessed to see if those responsible can be found. We have such a nice park it is too bad that there are those who want to do damage and ruin things. We are asking anyone who may have seen anything to please let us know so maybe we can stop this destruction.
Mayor Brian Higley presented a key to the city to Erik.
Erik Dylan Day in Muscotah last Saturday night was a big success despite the heat. Erik performed many of the songs he had written and recorded. A special thank you to all those who helped with food preparation, food donations and meal serving to make the evening something we will long remember. Many members of the Anderson family were there along with many of Erik's classmates and friends. After he was done singing, there was a lot of visiting going on. Thank you to everyone who came and spent the evening with us.
The Muscotah Cancer Support Group held a drawing for a quarter of donated Angus beef on Saturday night. The winner was Constance Hale of Atchison. We would like to thank the donors of the beef and also all those who bought tickets to support our group. Proceeds will go to help local cancer patients with extra expenses for doctor appointments and treatments. We could not help these patients without the help of all our loyal supporters.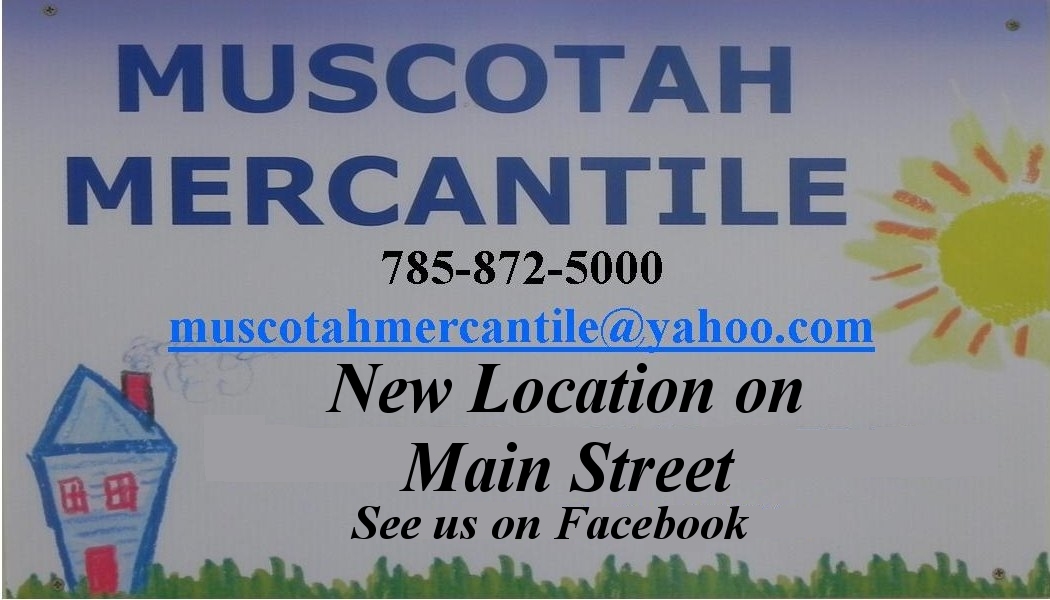 Do you like baseball? If so, come see old time baseball action on Saturday, July 27th at the old time ballgame at the park in honor of Joe Tinker's birthday. Playing will be the North Texas Cattlemen from Dallas, TX and the Western BBC of Topeka. The ballplayers use rules from the 1800's and dress accordingly. Time for the game will be 1 p.m. They have a small selection of uniforms so if anyone would from the area would like to join in, please come early. Of course ball park food will be available with plenty of cold drinks. Bring your lawn chair grab some shade and enjoy the fun. What better way to spend the day.
"Farm Fresh Faith" will be the theme for this year's Vacation Bible School at Muscotah United Church from July 29th through August 2nd. The times will be 6:30 p.m. to 8:30 p.m. each evening. For more information call Ginger Rodvelt at 816-289-7516.
Last week on Channel 13, Fork in the Road, the Whiting Café was recognized. Way to go Rosa!
Just a reminder there will be no Cancer Support Bingo the month of July due to other activities. August 17th will be the next bingo from 2 to 4 p.m. at the Community Building.
FROM PASTOR AL ~ Al Schirmacher
Something happens.
Real.
Perceived.
Imagined.
We internalize it.
Frustration becomes anger, anger smolders down into bitterness.
Our viewpoint becomes skewed.
We act coldly or stay away from those involved.
Perhaps we gossip, even slander.
We rationalize that the others are not worth our time, and nothing will change anyway.
And, Christian friend, our relationship with God shallows, or goes away entirely.
Time out!
Time for a reset.
God calls us to forgiveness, to go to the other(s), to forgive, to apologize, to set them free and be set free ourselves.
Time for the first step.
Back to them.
Back to Him.
Life is way too short to live in bitterness.
Will you?
Al Schirmacher
they say
God does not speak
they say
maybe is no God
look around
see incredible beauty
look around
see love flowing despite
listen within
really only your voice?
read without
humans only wrote?
maybe they
(maybe we)
should stop saying
look listen and
taste
Al Schirmacher
Christian friend -
voices from growing up -
"be nice get along don't make waves"
nuts to such foolishness -
as followers of Christ we're called
to be salt and light mixing gentleness and
quietness of spirit with robust love
as He did - alternating compassion
(women at well and caught in adultery)
with occasional stinging yet
purposefully loving admonitions
("get behind me Satan" to Peter and
whipping hypocrites out of temple) -
let us be Christians not pushovers
Al Schirmacher
LETTERS TO THE EDITOR
Plentiful Harvests ~Kim Baldwin, McPherson County farmer and rancher
We recently wrapped up our wheat harvest. Although our crew experienced a short harvest in comparison to previous years, we are still very thankful for the crop and for the safety of our workers.
Historically, our wheat harvest generally wraps up around the start of another season: Vacation Bible School (VBS).
Families have many choices to consider when sending their kids to a VBS in our area. Whether it's in the morning, evening or over the weekend, there's a VBS that works for every family's schedule.
Some VBS programs are known for their well-organized activities, convenient transportation services, expertly designed T-shirts, deliciously prepared meals, fun incentives or live music from contemporary bands.
In the small town where my children attend school, all of the churches join forces — regardless of denomination — and organize one big, week-long community VBS. While the location changes annually, the collaborative spirit remains consistent year after year. The numbers of children in attendance are quite impressive, and it truly is a tradition for our small town.
Beyond the borders of our town, a group of small country churches — including my family's church — have also faithfully pooled their resources to provide a week of VBS for any child, from any family, from any community. It's officially known as Monitor Community Vacation Bible School, but I refer to it as our "Simple Little Country VBS."
Our VBS averages 25 kids from pre-kindergarten to ninth grade in attendance every year. I've taught the oldest group of students ever since I moved to Kansas nearly 10 years ago.
We work on a limited budget. Snacks might consist of cheese and crackers, homemade trail mix or popsicles. Recreation includes games of Red Rover or freeze tag in the church's yard. Crafts are simple creations that become cherished masterpieces using items like rocks and sticks that have been gathered from outside. Music consists of an experienced piano player and songs sung long before my husband attended as a child. We dig into the daily messages using finger puppets, or reenactments by the older students, or discussions. And regardless of age, the kids work hard on their memory verses throughout the week.
The week wraps up with an evening program where people from area country churches show up to support the kids and listen to them sing their songs and view the student-produced skits from our week of lessons. Afterward, we all enjoy fellowship in the church basement while munching on homemade cookies everyone has provided.
It's a beautiful testimony to the spirit of our community. And while there may not be many of us, we recognize the importance of continuing our little country VBS.
Given all of the options available to families within our county when it comes to VBS, I'm always quite surprised we have the consistent numbers that we do. I'd almost classify it as a miracle.
It shouldn't surprise me though. There's something powerful about the simplistic nature of our week. While our VBS is small, it is still mighty. There's something that happens that brings kiddos and our small group of workers back year after year.
It's simple and sweet, and it's one of the many reasons why I love our simple, little country VBS.
While we're finalizing our scale tickets and getting some much-needed rest from our wheat harvest, I can't help but be thankful for the plentiful harvests that take place throughout our area during this time of the year.
"Insight" is a weekly column published by Kansas Farm Bureau, the state's largest farm organization whose mission is to strengthen agriculture and the lives of Kansans through advocacy, education and service.
GOVERNMENTAL NEWS
Unapproved Minutes of the July 9 Meeting of the Atchison Co. Commission
Pursuant to the law, the Atchison County Commission Board met in Regular Session at 1:00 PM on the 1st floor of the courthouse, 423 N 5th St. Atchison, KS. Chairman Jack Bower called the meeting to order with Commissioner Henry W. Pohl, Commissioner Eric Noll, and County Counselor Patrick Henderson present for the meeting. County Clerk, Michelle Phillips recorded the minutes.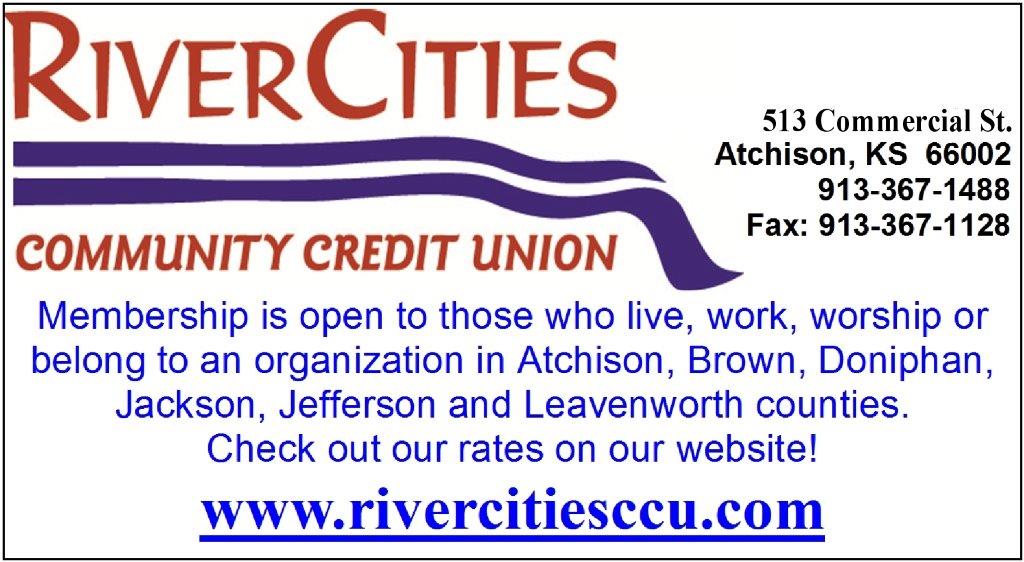 The Board recited the pledge of allegiance to start the meeting.
*Public Comment:
A representative of Family Heritage explained to the Board some supplemental benefits they could offer to the county employees. Chairman Bower suggested that they contact our HR Director. The contact information was provided.
The minutes of the July 2, 2018 meeting were reviewed. Commissioner Pohl mentioned that Ken Hanf was present for that meeting, not Bob Hanf. Commissioner Pohl made a motion to make the change. Commissioner Noll seconded the motion. Chairman Bower called for a vote, all voted aye. The motion passed 3-0. Commissioner Pohl moved to approve the minutes as amended. Commissioner Noll seconded the motion. Chairman Bower called for a vote, all voted aye. The motion passed 3-0.
*Commissioners Comments and Reports:
Commissioner Noll stated he has a Northeast Kansas Area Agency on Aging meeting this Thursday, July 11, 2019, in Hiawatha.
*New Business Before the Board:
The Board received a request from the Atchison Sports Activities and Fitness, Inc. in regards to disbursement of the quarterly maintenance fees in the amount of $10,000.00 for the sports complex facilities located in Atchison. The Board also received a request from USD # 377 in regards to disbursement of the quarterly maintenance fees in the amount of $2,500.00 for the sports complex located in Effingham. Commissioner Noll moved to approve the maintenance fee disbursement for a total of $12,500.00. Commissioner Pohl seconded the motion. Chairman Bower called for a vote, all voted aye. The motion passed 3-0.
The Board received a request from Project Concern asking for a letter of support to send in with a Grant Application to complete a roof replacement and repairs at the Effingham Project Concern location. Commissioner Pohl moved to authorize the Chairman to sign the letter of support. Commissioner Noll seconded the motion. Chairman Bower called for a vote, all voted aye. The motion passed 3-0.
The Board received a proposal from Schwab Eaton for the 2019 interim bridge inspections agreement. There are nine bridges needing inspected for the 2019 year at a total cost of $2,896.00. Commissioner Noll moved to approve the proposal. Commissioner Pohl seconded the motion. Chairman Bower called for a vote, all voted aye. The motion passed 3-0.
*County Counselor Updates:
County Counselor Patrick Henderson told the Board that the Department of Revenue has released updates on interest rates for delinquent taxes. For calendar year 2019; the interest rate for late payment of real property tax is 11% unless the late or underpayment is $10,000 or more, then the rate of interest would be 15%. For personal property; the interest-rate would be 6% unless the late or under payment is $10,000 or more, then it is 10% interest-rate.
Commissioner Pohl asked if there would be a tax sale this fall. Counselor Henderson stated he has been working with the CAC program, and would probably have another sale in the spring of 2020.
Commissioner Noll moved to recess until 1:30 PM. Commissioner Pohl seconded the motion. Chairman Bower called for a vote, all voted. The motion passed 3-0.
The Commission reconvened their meeting at 1:30 PM. Those present were the same as identified above.
*New Business Before the Board:
Mark Servaes, Greg Gehring, Jack Ross, Leroy Servaes, Frank Wentz, and Ken Hanf appeared before the board to discuss the low water crossing that was recently washed out as a result of the flood waters and excessive rains. The Board had discussion on this property during the July 2, 2019 meeting, and told those present that they would have a recommendation concerning the crossing today. Roger Denton, GIS coordinator, was present and told all those present that documentation was found in the County Clerk's road records concerning the road. Road and Bridge maintenance records were also found. It was further noted that due to the documentation, staff recommended that the bridge would be the County's responsibility. The Atchison County Road and Bridge department will be in charge of the construction. Mr. Denton also noted that an application was sent to FEMA yesterday, July 8, 2019, and would prefer to wait to hear on approval prior to purchasing materials for the replacement of the structure.
Bills were presented to be signed.
Add abate, escapes for real estate and personal property taxes were presented to be approved.
Commissioner Noll made a motion to adjourn the meeting at 2:02 pm. Commissioner Pohl seconded the motion. Chairman Bower called for a vote, all voted aye. The motion passed 3-0.
Note: Once approved these minutes will be the official minutes of the Board of County Commissioners. Regular meetings of the Board of County Commissioners are video recorded.
The video of these meeting is generally available for supplementation of the minutes. The videos can be located under the Government tab at www.atchisoncountyks.org.
Attest: Michelle Phillips, County Clerk
Sen. Moran Introduces Bipartisan Legislation to Assist Veterans in
Starting Small Businesses in Underserved Communities
WASHINGTON – U.S. Senators Jerry Moran (R-Kan.) and Jacky Rosen (D-Nev.) introduced S. 2100, the bipartisan Veterans Jobs Opportunity Act, legislation that would create a small business startup tax credit to help veterans who establish small businesses in underserved communities. Original cosponsors of the bill include U.S. Senators Kevin Cramer (R-N.D.) and Doug Jones (D-Ala.). In the U.S. House of Representatives, Rep. Al Lawson (D-Fla.) introduced companion legislation.
"Providing veteran entrepreneurs with greater support to start small businesses will stimulate their local economies while injecting their sense of service into their communities," said Sen. Moran. "Veteran-owned small businesses play a vital role in our society, and with this legislation, underserved communities will benefit from the entrepreneurial spirit of our nation's heroes."
"We owe it to our veterans to provide assistance in making the transition into the civilian workforce," said Sen. Rosen. "This bill will assist our heroes by providing a tax credit to those who open up a small business in underserved communities in Nevada and all across our country. I will continue to support commonsense legislation that provides our veteran communities with the resources needed to pursue their American dream when they return home."
There are roughly 2.5 million veteran-owned small businesses in the United States representing approximately 9.1 percent of all U.S. businesses, with an estimated $1 trillion in revenue. This bipartisan legislation would provide veterans starting a small business with a 15 percent tax credit on the first $50,000 of their small business's startup costs.
Sen. Moran Continues Work to Improve Accuracy of Broadband Coverage Maps
Senators' letter to FCC follows introduction of legislation laying out path to more accurate mapping
WASHINGTON – U.S. Senator Jerry Moran (R-Kan.) – member of the Senate Committee on Commerce, Science and Transportation – joined Senators Shelley Moore Capito (R-W.Va.), Brian Schatz (D- Hawaii) and Jon Tester (D-Mont.) in urging the Federal Communications Commission (FCC) to take specific, concrete steps to improve the accuracy of broadband coverage maps. Their letter to Chairman Ajit Pai encourages the FCC to look at legislative proposals introduced recently in Congress that include reforms requiring wired, fixed wireless and satellite broadband providers to submit data like "shapefiles" that is more granular and precise to the commission.
"Precise, granular, and accurate data is essential to determining which parts of the country remain unserved and where to more efficiently target broadband deployment funding," the senators wrote. "Improved data is essential for Congress and the Commission to identify where adequate broadband service is and is not, and how to avoid subsidizing overbuilding of existing networks."
"[The proposals Congress has already introduced] would provide the FCC with an effective framework to replace its flawed census block-based system," the senators continued. "We appreciate the FCC's consideration of our suggestions for ways to improve its broadband data collection and reporting initiative, and look forward to working with you to close the digital divide."
This bipartisan group of Senators introduced the Broadband Data Improvement Act of 2019 (BDIA) in May 2019. The legislation would require broadband providers to report data to create an improved National Broadband Map that is significantly more accurate and granular, as well as subject to an ongoing and multi-faceted challenge, validation and refinement process. Accurate and granular data will enable federal agencies to target funding to the areas the need it the most, close the remaining coverage gaps and ensure accountability and transparency. Chairman Pai and other FCC commissioners discussed this legislation and other efforts to improve federal broadband coverage mapping at a June Commerce Committee hearing. Separately, Sen. Moran also cosponsored the Broadband Deployment Accuracy and Technological Availability (DATA) Act, which also aims to improve the accuracy of the broadband availability maps by strengthening the process by which data is collected.
Full text of the letter can be found here and below.
Dear Chairman Pai,
As Congress and the Federal Communications Commission (the Commission) work together to close the digital divide, we encourage the Commission to act swiftly to fix its broadband deployment data collection and reporting process. Precise, granular, and accurate data is essential to determining which parts of the country remain unserved and where to more efficiently target broadband deployment funding. Improved data is essential for Congress and the Commission to identify where adequate broadband service is and is not available, and how to avoid subsidizing overbuilding of existing networks.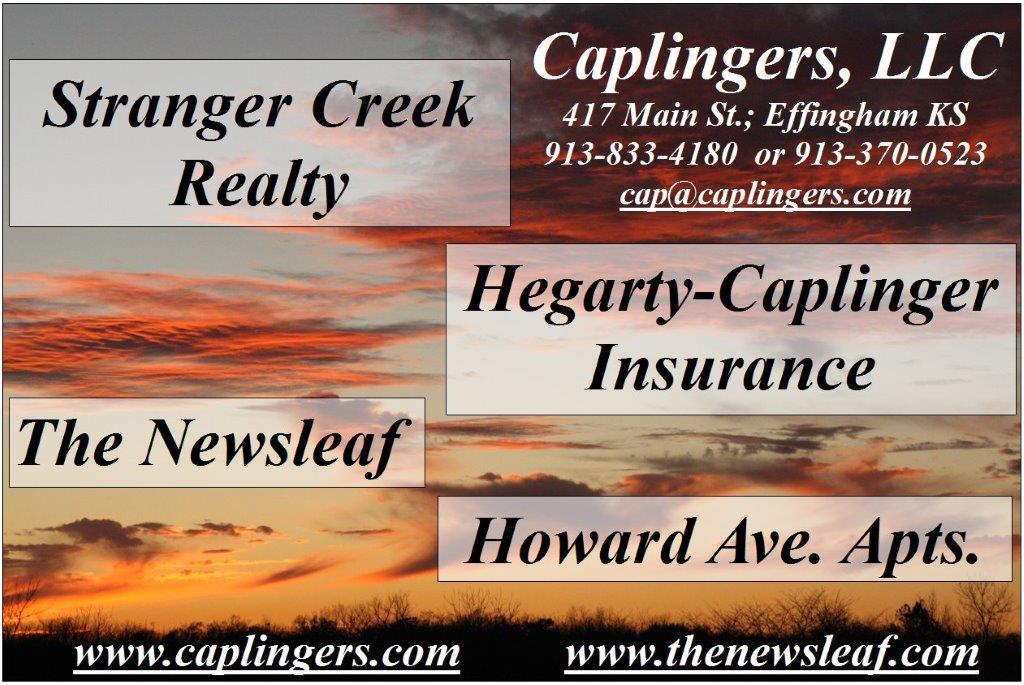 On June 12, 2019, the Senate Commerce Committee held a hearing examining policy issues and providing oversight of the Commission. At that hearing, you announced that you would present to the Commission a plan for providing more accurate broadband maps very soon. As you recognized, the Commission's census block-based data collection and reporting can overstate coverage, especially in geographically large census blocks. This can unfairly identify unserved locations and even entire communities as being served, resulting in those places missing out on desperately needed funding support. For this reason, among others, there is a broad bipartisan consensus that the Commission should move away from its census block-based reporting process.
As the Commission continues to work towards a solution and takes up the proposed report and order at the Commission's August meeting, we encourage you to look at the proposals Congress has already introduced, which include reforms that would require wired, fixed wireless and satellite broadband providers to submit data that is more granular and precise to the Commission. For instance, allowing fixed broadband providers to submit "shapefiles" would provide more detailed information about the areas they actually serve than the current census block approach.
Furthermore, we believe that it is critical that any proposal offered by the Commission provide consumers, state, local and tribal government entities the opportunity to challenge erroneous coverage data. Such a process will help the Commission improve the accuracy of the data it receives. These proposals would provide the Commission with an effective framework to begin to replace its flawed census block-based system.
We appreciate the Commission's consideration of our suggestions for ways to improve its broadband data collection and reporting initiative, and look forward to working with you to close the digital divide.
Sen. Moran Applauds POTUS' Organ Allocation Executive Order
WASHINGTON – U.S. Senator Jerry Moran (R-Kan.) – member of the Senate Appropriations Subcommittee on Labor, Health and Human Services, Education, and Related Agencies – today applauded President Donald Trump's action to increase organ donations and advance kidney health, while drawing attention to work still left to be done as it pertains to the Organ Procurement and Transplantation Network's (OPTN) liver allocation policy changes.
"Today's executive order is a positive step forward that will ultimately save lives by introducing accountability for deficient Organ Procurement Organizations that does not currently exist, as these organizations self-report data and are rarely punished for poor performance," said Sen. Moran. "While I am pleased to see the president taking this action, we still must address OPTN's and the United Network for Organ Sharing's reckless changes to the national liver distribution policy that could adversely impact many Americans seeking liver transplants. These organizations need greater accountability due to their misguided actions that could carry the heavy cost of losing human lives if remedial action isn't swiftly taken."
"These recent changes will punish patients waiting for transplants in Midwestern states with higher rates of organ donation – like Kansas – and reward our lowest performing ones, unfortunately moving in the opposite direction of the President's executive order today," continued Sen. Moran. "I will work to protect our hospitals and patients from dangerous decisions made at the federal level in our nation's organ allocation policy and will continue to work with my colleagues and the administration on this issue."
Items to Note:
· In April, Sen. Moran questioned Secretary Azar on the OPTN's policy in an Appropriations Subcommittee on Labor, Health and Human Services hearing.
· Sen. Moran and Senator Roy Blunt (R-Mo.) previously sent two letters to Secretary Azar, in December 2018 and January 2019, raising concerns over the policy change.
o In both letters, the senators noted that OPTN's decision ignores the recommendations of the Liver and Intestine Transplantation Committee, whose members include some of the nation's leading transplant experts.
· Sens. Moran and Blunt also wrote an op-ed in the Kansas City Star underscoring the harmful impact the policy will have for patients in Missouri and Kansas.
Senate Commerce Committee Advances Sen. Moran Bill
to Help Prevent Seniors from Losing Money to Scams
Bipartisan Bill Would Train Retailers, Financial Institutions to Spot and Stop Fraudulent Transactions at the Point of Sale
WASHINGTON – U.S. Senator Jerry Moran (R-Kan.) – chairman of the U.S. Senate Commerce Subcommittee on Manufacturing, Trade, and Consumer Protection – today applauded the Senate Commerce Committee's unanimous vote to advance his bipartisan Stop Senior Scams Act, which would ensure retailers, financial institutions and wire transfer companies have the resources to train employees to help stop financial frauds and scams on seniors. Prior to the vote, Sen. Moran spoke about the merits of this legislation in front of the Senate Commerce Committee.
Click Here to Watch Sen. Moran's Full Remarks
"Statistics measuring the financial cost of fraud that target seniors is someplace between $2 billion and $12 billion annually," said Sen. Moran. "We all hear from our constituents about this on an ongoing basis . . . it is important that we spend time educating our seniors, but also bringing industry and advocacy leaders together to figure out ways to combat senior fraud."
The bipartisan Stop Senior Scams Act would create a federal advisory council to develop educational materials for retailers, financial institutions and wire transfer companies to use to train employees on how to spot and stop financial scams at the point of sale. This legislation is endorsed by AARP, Amazon, Best Buy, Consumer Federation of America, Consumers Reports, MoneyGram, National Consumers League, National Retail Federation, Retail Industry Leaders Association, Target, Walmart and Western Union.
If you or a loved one receives a suspicious call, hang up the phone immediately and contact the Aging Committee's toll-free Fraud Hotline at 1-855-303-9470.
Items to Note:
· Sens. Moran and Bob Casey (D-Pa.) introduced the Stop Senior Scams Act on January 16, 2019.
· A summary of the legislation can be found here.
· Full text of the legislation can be found here.
Sens. Moran, Sinema Introduce VA Housing Legislation Named in Honor of Kansas Veteran
The Paul Benne Specially Adaptive Housing Improvement Act of 2019 would modernize, expand VA housing program
WASHINGTON – U.S. Senators Jerry Moran (R-Kan.) and Kyrsten Sinema (D-Ariz.) – both members of Senate Veterans' Affairs Committee – introduced the Paul Benne Specially Adaptive Housing Improvement Act of 2019 to expand Specially Adapted Housing (SAH) eligibility for seriously injured or ill veterans. This legislation is named after Spring Hill, Kan. native, Army Colonel (Ret.) Paul Benne, MD, MPH.

U.S. Representatives Gus Bilirakis (FL-12), David Roe (TN-01) and Mike Levin (CA-49) introduced companion legislation, the Ryan Kules Specially Adaptive Housing Improvement Act of 2019, in the U.S. House of Representatives.
In 2013, Col. Benne developed a medical condition that led to his retirement from the U.S. Army after 23 years of service. Col. Benne was rated 100 percent disabled at the time of his retirement. In 2016, Col. Benne was fitted by the Department of Veterans Affairs (VA) for a wheelchair and applied for an SAH grant, as neither the Benne's home nor vehicle could accommodate his new wheelchair. After more than a year of navigating the VA, Col. Benne and his wife, Christine, contacted Sen. Moran's office for assistance. Within three months of Sen. Moran's office working with Col. Benne to engage the VA, Col. Benne was given a favorable decision on his adaptive housing claim and provided SAH grants.
This legislation – developed to prevent future difficulties similar to those Col. Benne faced while trying to access an SAH grant – would give seriously ill veterans priority consideration for SAH grants, with the definition of "seriously ill" to be determined by the secretary of the VA; would double the maximum number of awarded grants from 3 to 6 per veteran; and would increase the number of authorized applications per Fiscal Year from 30 to 120.
"This legislation will serve veterans who may need similar assistance to that received by Colonel Benne by expanding SAH eligibility qualifications for seriously ill or injured veterans," said Sen. Moran. "This modernized and expanded grant program will allow veterans to utilize vital SAH grants in a way that best fit their needs – providing greater support and improving the quality of life for many of our nation's veterans. Thank you to Colonel Benne and his wife, Christine, for their decades of selfless service to our nation and for their advocacy, resiliency and willingness to share their story, which will undoubtedly help many veterans in the future."
"Many veterans carry wounds from their service that make everyday life more challenging," said Sen. Sinema. "That is why our bill is so important; it breaks down barriers and helps veterans access the specially adaptive housing benefits they've earned."
"Sen. Moran is good about putting veterans first," said Army Colonel (Ret.) Benne, MD, MPH. "This SAH grant has given me the ability to stay at home and my family the ability to better care for me. As my disease continues to change, the ability to change my surroundings will be met with this legislation."
"We are pleased with the introduction of S. 2022," said Paralyzed Veterans of America Executive Director Carl Blake. "This legislation is very important to PVA members because it will provide critical improvements to the Specially Adaptive Housing benefits that help them live healthy, productive lives in homes that meet there needs in their communities. We look forward to its swift passage."
"S. 2022 will improve the quality of life for many wounded warriors and their families by helping ensure their homes fit their abilities," said Wounded Warrior Project CEO Lt. Gen. (Ret.) Mike Linnington. "We are grateful to Sen. Jerry Moran for sponsoring this bill and to Sen. Kyrsten Sinema for co-sponsoring, and we thank them both for their leadership and great fidelity to our nation's wounded warriors."
"Wounded warriors face unique challenges in recovering from their injuries," said Wounded Warrior Project Combat Stress Recovery Program Director Former U.S. Army Capt. Ryan Kules. "The Specially Adapted Housing benefit has helped me tremendously, and renewing this benefit every 10 years will help ensure wounded veterans' homes can be adapted as our needs change throughout our lives."
Col. Benne, a Spring Hill, Kan. native and University of Kansas School of Pharmacy graduate, served on both Fort Riley and Fort Leavenworth during his 23 years of service in the United States Army, most recently as chief of the Department of Public Health at Irwin Army Medical Hospital on Fort Riley. He and his wife, Christine, reside in Manhattan, Kan.
AG Derek Schmidt: U.S. Supreme Court schedules three Kansas cases for fall
TOPEKA – (July 15, 2019) – Three appeals involving Kansas will be on the U.S. Supreme Court docket when the court reconvenes for its October term, Attorney General Derek Schmidt announced today.
Last week, the Court completed setting oral argument dates for the cases in October and November. It is the first time in modern Kansas history that the state has had three cases pending before the high court at one time. The attorney general's office will represent Kansas in all three appeals as it does in all U.S. Supreme Court litigation.
"The U.S. Supreme Court agrees to hear only about one percent of the cases they are asked to review each term," Schmidt said. "It is highly unusual for a single state, especially a small state like Kansas, to have three cases pending before the Court simultaneously. We are working vigorously to prepare for these three arguments and look forward to presenting the State's cases in the fall."
On October 7, the first day of this year's term, the Court will hear the defendant's appeal in Kansas v. James Kraig Kahler, a capital murder case arising from Osage County. In the appeal, Defendant Kahler does not dispute killing his wife, the couple's two daughters, and his wife's grandmother in November 2009, but argues Kansas law unconstitutionally prevented him from asserting an insanity defense in his case. The Kansas Supreme Court affirmed the conviction and death sentence, and the U.S. Supreme Court granted the defendant's request to review that decision.
On October 16, the Court will hear the State's appeal in Kansas v. Ramiro Garcia et. al., an identity theft case arising from Johnson County. Defendant Garcia's conviction for identity theft was overturned by the Kansas Supreme Court, which ruled that federal immigration law preempts state criminal prosecutions for using false or stolen personal information if that false information also appears on the defendant's federal immigration forms. The U.S. Supreme Court granted the State's request to review that decision.
On November 4, the Court will hear the State's appeal in Kansas v. Charles Glover, a vehicle-stop case arising from Douglas County. Defendant Glover's citation for driving without a license was overturned by the Kansas Supreme Court, which ruled that a Douglas County deputy lacked reasonable suspicion to initiate a traffic stop when he ran a license plate search, discovered the owner of the vehicle had a suspended license, and suspected that the registered owner was driving the vehicle. The U.S. Supreme Court granted the State's request to review that decision.
Kansas last participated in oral argument at the U.S. Supreme Court in 2015, when the attorney general successfully argued that that the death sentences imposed on two capital murder defendants in Wichita and one in Great Bend did not violate the U. S. Constitution. Those cases were Kansas v. Jonathan and Reginald Carr and Kansas v. Sidney Gleason.
AG Derek Schmidt: 230 crime victims to receive support
TOPEKA – (July 12, 2019) – The Kansas Crime Victims Compensation Board yesterday awarded financial assistance to 230 victims of violent crime at its July meeting, Kansas Attorney General Derek Schmidt said.
Awards were made in 109 new cases. Additional expenses were paid in 121 previously submitted cases. The awards totaled $180,114.82.
The Division of Crime Victims Compensation in Schmidt's office administers the Crime Victims Compensation program, which was established in 1978 to help victims of violent crime pay for their unexpected expenses such as medical treatment, mental health counseling, lost wages, dependent support and funeral expenses.
The state's three-member Crime Victims Compensation Board determines claims that are eligible for payment and how much money will be awarded to each claimant. Awards are limited to a maximum total amount of $25,000 with limitations of $5,000 for funeral expense, $5,000 for outpatient mental health counseling, $10,000 for inpatient mental health treatment and $1,500 for grief counseling for family survivors of homicide victims.
A portion of assessed court costs and fines, inmate wages, parole fees and restitution paid by convicted offenders provides funding to the program.
For more information about the Crime Victims Compensation program call (785) 296-2359 or visit the attorney general's website at www.ag.ks.gov.
AG Derek Schmidt settles lawsuit with health insurer Premera for nationwide data breach
TOPEKA – (July 12, 2019) – A health insurance company will change its data security practices to settle a lawsuit over a data breach that compromised the personal information of more than 10.4 million people nationwide, including 19,247 in Kansas, Attorney General Derek Schmidt announced today.
The settlement resolves allegations that Premera Blue Cross, the largest health insurance company in the Pacific Northwest, failed to meet its obligations under the federal Health Insurance Portability and Accountability Act (HIPAA) and violated the Kansas Consumer Protection Act by not addressing known cybersecurity vulnerabilities. Schmidt and 29 other state attorneys general yesterday filed the settlement, which requires Premera to implement specific data security controls to protect personal health information, annually review its security practices, and provide data security reports to the attorneys general. The company also will pay a $10 million penalty, of which $56,915.83 will go to Kansas. Consumer restitution is being addressed by a separate class-action lawsuit. A proposed settlement of that suit, which does not involve the attorney general's office, is pending in federal court in Oregon.
From May 5, 2014, until March 6, 2015, a hacker had unauthorized access to the Premera network containing sensitive personal information, including private health information, Social Security numbers, bank account information, names, addresses, phone numbers, dates of birth, member identification numbers and email addresses. The hacker took advantage of multiple known weaknesses in Premera's data security. For years prior to the breach, cybersecurity experts and the company's own auditors repeatedly warned Premera of its inadequate security program, yet the company accepted many of the risks without fixing its practices.
The lawsuit resolved by yesterday's settlement alleged that Premera misled consumers nationwide about its privacy practices in the aftermath of the data breach. After the breach became public, Premera's call center agents told consumers there was "no reason to believe that any of your information was accessed or misused." They also told consumers that "there were already significant security measures in place to protect your information," even though multiple security experts and auditors had warned the company of its security vulnerabilities prior to the breach.
Under HIPAA, Premera is required to implement administrative, physical and technical safeguards that reasonably and appropriately protect sensitive personal health information. Premera repeatedly failed to meet these standards, leaving millions of people's sensitive data vulnerable to hackers for nearly a year.
Yesterday's settlement also requires Premera to:
· Ensure its data security program protects personal health information as required by law
· Regularly assess and update its security measures
· Provide data security reports, completed by a third-party security expert approved by the multistate coalition, to the Washington State Attorney General's Office
· Hire a chief information security officer, a separate position from the chief information officer. The information security officer must be experienced in data security and HIPAA compliance and will be responsible for implementing, maintaining and monitoring the company's security program.
· Hold regular meetings between the chief information security officer and Premera's executive management. The information security officer must meet with Premera's CEO every two months and inform the CEO of any unauthorized intrusion into the Premera network within 48 hours of discovery.
A copy of the consent judgment settling the case, which was filed yesterday in Shawnee County District Court, may be found at http://bit.ly/2YPYlQI.
Texas man pleads guilty to two counts of first degree murder
Arkansas man pleads guilty to obstructing apprehension in related case
GREAT BEND – (July 8, 2019) – Two defendants today pleaded guilty to crimes in connection with the July 2018 deaths of Alfred "Sonny" Carpenter and Pauline Carpenter, both of Wichita, Kansas Attorney General Derek Schmidt said.
Rusty Lee Frasier, 36, of Aransas Pass, Texas, pleaded guilty to two counts of first degree premeditated murder in Barton County District Court. Thomas Donald Drake, 32, of Van Buren, Arkansas, pleaded guilty to one count of obstructing apprehension. District Judge Steve Johnson accepted the pleas in both cases. Sentencing has not yet been scheduled in either case.
In May, Christine M. Tenney, 39, of La Marque, Texas, pleaded guilty to one count of aggravated robbery and one count of obstructing apprehension in the case. In March, Michael Fowler, Jr., 54, of Sarasota, Florida, pleaded guilty to two counts of first degree murder and one count of theft in the case. Sentencing remains pending in both cases.
The cases were investigated by the Kansas Bureau of Investigation; Van Buren, Arkansas Police Department; and the Crawford County, Arkansas, Sheriff's Office. Deputy Attorney General Vic Braden and Assistant Attorney General Jessica Domme of Schmidt's office are prosecuting the cases.
Related charges against one additional defendant remain pending. Charges are merely accusations; defendants are presumed innocent unless and until proven guilty.
MISCELLANEOUS PRESS RELEASES
Kansas FSA July Newsletter
July 15 - 2019 final acreage reporting date (perennial grass; spring-planted crops including prevented planting if applicable)
August 1 - 2019 County Committee nominations due
August 23 - Continuous CRP Enrollment/Extension Deadline
End of August - 2018 Farm Bill info meetings begin statewide. Check with your county office or http://agmanager.info/events/k-state-2018-farm-bill-meetings
September 20 - Deadline to enroll into 2019 Dairy Margin Coverage program/request Dairy-MPP refund
Musings from My Desk~~~ David Schemm
Kansas County FSA offices are busy accepting spring crop acreage reports. Wet weather has delayed and stopped producers from getting in the fields to plant and to finish up harvest. Our county offices are scrambling to get everyone's reports completed by the deadline of July 15, so when you have that rainy day, don't forget to get your spring acreage report done at your local office. Our FSA employees are doing their best to make sure you get all your business taken care of timely as so many of our producers have had to wait to be able to report their acreage. I know I'm very appreciative of all their hard work they do in our offices and the hard work you do in the field.
We know you're anxious for more information about both the Market Facilitation Program, as well as 2018 Farm Bill programs, and so are we! Program details should be dropping soon, as MFP payments are projected to begin in August. For the latest information about MFP and prevented planting acreage, listen to the USDA Under Secretary Bill Northey's interview with Adams On Agriculture here: https://adamsonag.podbean.com/e/adams-on-agriculture-friday-july-5-2019/. Read the latest news release at USDA's Farmers.gov website, https://www.farmers.gov/manage/mfp .
Stay safe out there as you finish up wheat harvest, and I hope your yields are greater than you expected!
Use of 1-Week Register Authorized Statewide
Kansas producers must file accurate and timely crop acreage reports for all crops and land uses, including prevented planting and failed acreage, by July 15 to prevent the potential loss of FSA program benefits. Due to the extremely wet weather conditions this spring and summer, planting and harvesting were delayed which has created a disproportionate number of producers trying to complete acreage reports now at county offices across the state.
By State Executive Director authority, all Kansas producers are afforded the use of an appointment register for one additional week, through July 22. However, producers MUST request to be placed on the appointment register by close of business, Monday, July 15. Producers will contact their county offices to make this request. Any requests made after July 15 will result in a late-filed report, acceptable only with payment of the late-filed fee. Submission of a late-filed request does not guarantee approval of the acreage report.
The following exceptions apply to the above acreage reporting dates:
· If the crop has not been planted by the above acreage reporting date, then the crop acreage must be reported no later than 15 calendar days after planting is completed.
· If a producer acquires additional crop acreage after the above acreage reporting date, then the crop acreage must be reported no later than 30 calendars days after purchase or acquiring the lease. Appropriate documentation of how and when the crop acreage was acquired must be provided to the county office.
Prevented Planting Acreage Reporting Clarification
Producers interested in receiving acreage credit must report crop acreage they intended to plant, but due to natural disaster, were prevented from planting. Prevented planting acreage must be reported on form CCC-576, Notice of Loss, within 15 calendar days after the final planting date as established by FSA, or within 20 calendars after the Risk Management Agency (RMA) final planting date for insured crops. This policy was revised for 2019 in FSA Notice CP-751. Producers may also timely report prevented from planting crop acreage to FSA (insured or not insured, but not NAP acreage) by telephone. Producers must provide a location of where the disaster event occurred, including the farm, tract, and field number and prevented planting acreage. Producers must still sign and return the form CCC-576 to the office by the final crop acreage reporting date of July 15 and may do that by mail or in person at the local county FSA office.
Producers of hand-harvested crops must notify FSA of damage or loss through the administrative County Office within 72 hours of the date of damage or loss first becomes apparent. This notification can be provided by filing a CCC-576, email, fax or phone. Producers who notify the County Office by any method other than by filing the CCC-576 are still required to file a CCC-576, Notice of Loss, within the required 15 calendar days. For losses on crops covered by the Non-Insured Crop Disaster Assistance Program (NAP), producers must file a Notice of Loss within 15 days of the occurrence of the disaster or when losses become apparent.
If a producer is or was unable to report prevented planting acreage to FSA within either the 15 or 20 calendar day late-reporting period, as applicable, a late-filed report may be submitted on form CCC-576, Notice of Loss. Late-filed reports will only be accepted with payment of the late-filed fee to cover FSA verification of the eligible disaster condition that prevented the crop from being planted. Submission of a late filed request does not guarantee approval.
For comprehensive information about all USDA assistance available for crops prevented or delayed planting, see https://www.farmers.gov/manage/prevented-planting.
USDA's Farm Service Agency (FSA) county committees are a critical component of the day-to-day operations of FSA and allow grassroots input and local administration of federal farm programs.
Committees are comprised of locally elected agricultural producers responsible for the fair and equitable administration of FSA farm programs in their counties. Committee members are accountable to the Secretary of Agriculture. If elected, members become part of a local decision making and farm program delivery process.
A county committee is composed of three to 11 elected members from local administrative areas (LAA). Each member serves a three-year term. To be eligible for nomination and hold office as a committee member or alternate, a person must fulfill each of the following requirements: (1) be a producer with an interest in farming or ranching operations, (2) participate or cooperate in any FSA program provided for by law, (3) be a U.S. citizen, (4) be of legal voting age, (5) meet the basic eligibility requirements, and (6) reside in the county or multi-county jurisdiction in which they will be serving.
All nomination forms for the 2019 election must be postmarked or received in the local USDA service center by August 1, 2019. For more information on FSA county committee elections and appointments, refer to the FSA fact sheet: Eligibility to Vote and Hold Office as a COC Member available online at: fsa.usda.gov/elections.
USDA offers farm ownership microloans, a new financing avenue for farmers to buy and improve property. These microloans are especially helpful to beginning or underserved farmers, U.S. veterans looking for a career in farming, and those who have small and mid-sized farming operations.
The microloan program has been hugely successful, providing more than 16,800 low-interest loans, totaling over $373 million to producers across the country. Microloans have helped farmers and ranchers with operating costs, such as feed, fertilizer, tools, fencing, equipment, and living expenses since 2013. Seventy percent of loans have gone to new farmers.
Now, microloans will be available to also help with farm land and building purchases, and soil and water conservation improvements. FSA designed the expanded program to simplify the application process, expand eligibility requirements and expedite smaller real estate loans to help farmers strengthen their operations. Microloans provide up to $50,000 to qualified producers and can be issued to the applicant directly from the USDA Farm Service Agency (FSA).
To learn more about the FSA microloan program visit www.fsa.usda.gov/microloans, or contact your local FSA office.
USDA's National Institute of Food and Agriculture (NIFA) has opened the Request for Applications for the new Farm and Ranch Stress Assistance Network Competitive Grants Program. The purpose of the Farm and Ranch Stress Assistance Network (FRSAN) Program is to establish a network that connects individuals who are engaged in farming, ranching, and other agriculture-related occupations to stress assistance programs. The establishment of a network that assists farmers and ranchers in time of stress can offer a conduit to improving behavioral health awareness, literacy, and outcomes for agricultural producers, workers and their families.
See the NIFA Funding Opportunity Page https://nifa.usda.gov/funding-opportunity/farm-and-ranch-stress-assistance-network for more information about the program and to apply for the grant. The grant application closing date is Thursday, July 25, 2019.
Applications may only be submitted by a collaborative state; tribal; local or regionally-based network, or partnership of qualified public and/or private entities, as determined by the Secretary. These collaborations may include the following entities: Indian tribes (as defined in section 4 of the Indian Self-Determination and Education Assistance Act (25 U.S.C. 5304)); State departments of agriculture, State cooperative extension services; and nongovernmental organizations (NGOs).
The Kansas Department of Agriculture's agricultural advocacy, marketing and outreach team is seeking talented Kansans to serve on the Marketing Advisory Board.
The Kansas Department of Agriculture's agricultural advocacy, marketing and outreach team is seeking talented Kansans to serve on the Marketing Advisory Board. The mission of the KDA marketing division is to serve all Kansans through innovative programming and deliver solutions designed to create an environment that facilitates growth and expansion in agriculture while increasing pride in and awareness of the state's largest industry — agriculture.
The Marketing Advisory Board will advise the program team on a variety of topics through the following sub-programs: agricultural business development, international agricultural development/trade, From the Land of Kansas, local foods and affiliated programs, agricultural workforce development and agricultural education.
If you are interested in applying to serve as a Marketing Advisory Board member, please submit a resume, statement of interest/cover letter and tax clearance confirmation PDF via email to Kerry Wefald, director of marketing, at kerry.wefald@ks.gov. For more details about the board and about the application process, go to agriculture.ks.gov/marketing-advisory-board. All questions can be directed to Kerry Wefald via email or by phone at 785-564-6758. Applications are due by August 1, 2019, with the first organized board meeting of the fiscal year scheduled for Thursday, September 12, in Hutchinson at the Kansas State Fair.
Farmers and ranchers with expiring Conservation Reserve Program (CRP) contracts may now re-enroll in certain CRP continuous signup practices or, if eligible, select a one-year contract extension. USDA's Farm Service Agency (FSA) is also accepting offers from landowners who want to enroll for the first time in one of the country's largest conservation programs. FSA's 52nd signup for CRP runs from June 3 to August 23.
This year's CRP continuous signup includes practices such as grass waterways, filter strips, riparian buffers, wetland restoration and others. View a full list of practices approved for this signup. Continuous signup contracts last for 10 to 15 years. Soil rental rates are set at 90 percent of 2018 rates. Incentive payments are not offered for these practices.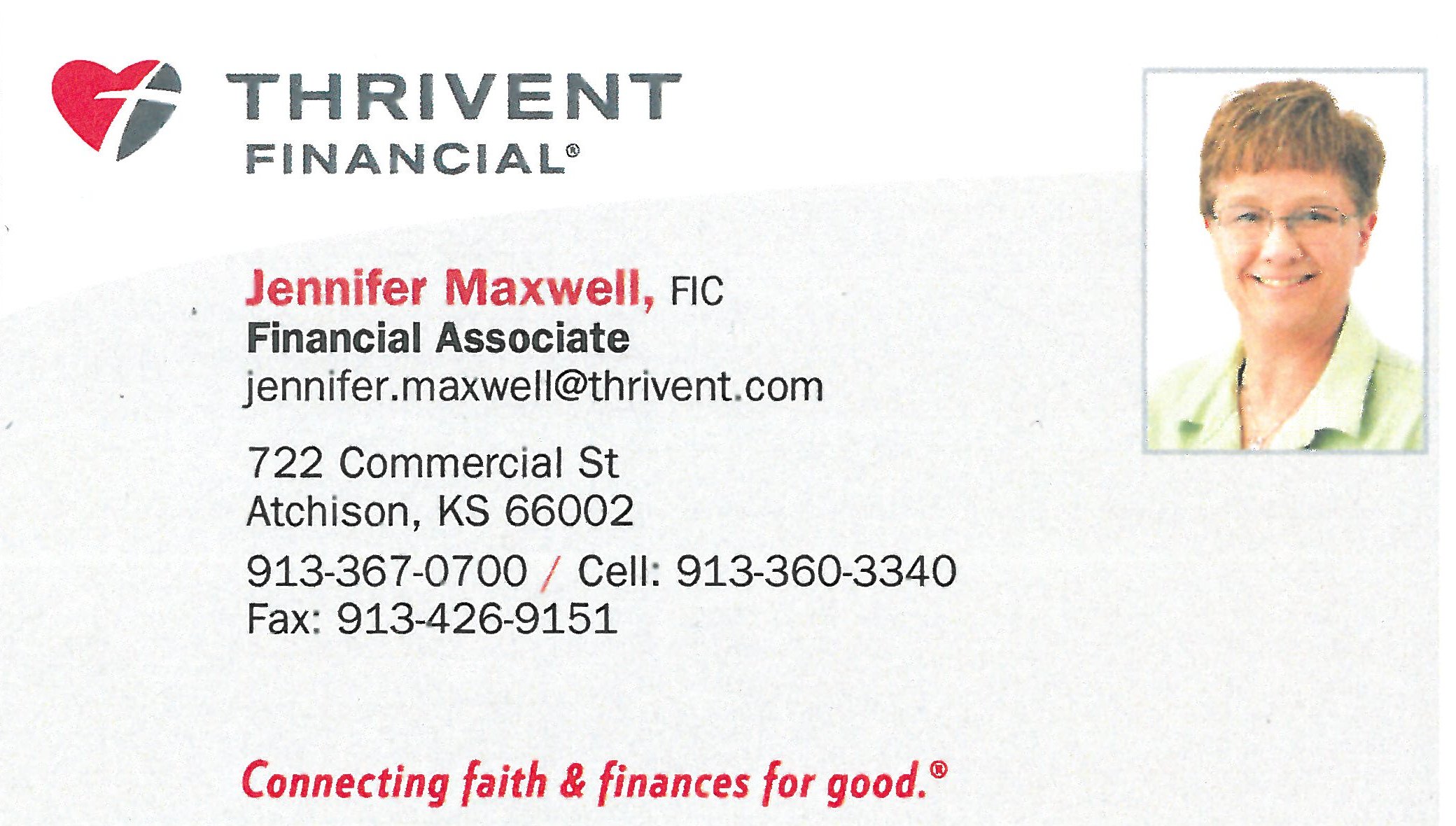 Producers interested in applying for CRP continuous practices, including those under existing CREP agreements, or who want to extend their contract, should contact their USDA service center by August 23.
To locate your local FSA office, visit www.farmers.gov. More information on CRP can be found at www.fsa.usda.gov/crp.
Marketing Assistance Loans (MALs) and Loan Deficiency Payments (LDPs) are again available as 2019 commodity marketing tools, for eligible producers on all or part of their eligible production.
LDPs provide cash payments to producers when markets fall below the applicable loan rate for that crop. Eligible producers MUST file FSA form CCC-633EZ (page 1) with their FSA county office BEFORE losing beneficial interest in the commodity. Forms can be obtained online at https://forms.sc.egov.usda.gov or from your local county FSA office. LDP payments are determined using daily Posted County Price (PCP) rates and producers must file CCC-633EZ, page 2-4 as applicable on the date they want to lock in the rate for LDP.
MALs are available during a 9-month period and provide producers with interim cash flow during times of low market prices. Nonrecourse loans can be redeemed by delivering the commodity as loan repayment.
The 2018 Farm Bill eliminated payment limitations, and actively engaged in farming and cash-rent tenant rules for Marketing Loan Gains (MLG) and LDPs. Loan rates have increased for some commodities as below. The loan rates used for loan and LDP purposes are based on the county loan rate for the location where the commodity is stored. County Loan Rates can be found online by accessing the FSA website at https://www.fsa.usda.gov and clicking on Price Support under the Programs and Services tab. See "Loan Rates" under the Related Topics section.
| | | |
| --- | --- | --- |
| Commodity | 2019 Natl Loan Rate | 2018 Natl Loan Rate |
| Wheat | $3.38 per bushel | $2.94 per bushel |
| Corn | $2.20 per bushel | $1.95 per bushel |
| Grain Sorghum | $2.20 per bushel | $1.95 per bushel |
| Barley | $2.50 per bushel | $1.95 per bushel |
| Oats | $2.00 per bushel | $1.39 per bushel |
| Upland Cotton | $.52 per pound | $.52 per pound |
| Extra Long Staple (ELS) Cotton | $.95 per pound | $.7977 per pound |
| Soybeans | $6.20 per bushel | $5.00 per bushel |
| Oilseeds | $.1009 per pound | $.1009 per pound |
| Graded Wool | $1.15 per pound | $1.15 per pound |
| Non-Graded Wool | $0.40 per pound | $.40 per pound |
| Mohair | $4.20 per pound | $4.20 per pound |
| Honey | $.69 per pound | $.69 per pound |
| Dry Peas | $6.15 per cwt | $5.40 per cwt |
To be eligible for a MAL or LDP, producers:
· Must submit an acreage report to FSA covering all cropland on all farms
· Must comply with conservation and wetland protection requirements
· Are subject to Adjusted Gross Income (AGI) limitations
· Hold beneficial interest (title & control) in the com­modity for MALs or LDPs
· Retain beneficial interest until the MAL is repaid or Commodity Credit Corporation (CCC) takes title to the commodity.
· Producers are responsible for any loss in quantity or quality of commodities pledged as collateral for a farm-stored or warehouse stored loan.
· Repayment options are repaying at the lower of Principal plus interest or Posted County Price
The 2018 Farm Bill contained provisions that allow USDA to approve plans submitted by U.S. states, territories and Indian tribes for hemp production. Plan approval will begin after USDA rules and regulations are in place, anticipated prior to the fiscal year 2020 hemp planting season. USDA's Agricultural Marketing Service (AMS) has published frequently asked Q&As here: https://www.ams.usda.gov/publications/content/hemp-production-program-questions-and-answers. More information about the program and licensing process through the Kansas Department of Agriculture can be read here: https://www.agriculture.ks.gov/divisions-programs/plant-protect-weed-control/industrial-hemp.
USDA is an equal opportunity provider, employer and lender. To file a complaint of discrimination, write: USDA, Office of the Assistant Secretary for Civil Rights, Office of Adjudication, 1400 Independence Ave., SW, Washington, DC 20250-9410 or call (866) 632-9992 (Toll-free Customer Service), (800) 877-8339 (Local or Federal relay), (866) 377-8642 (Relay voice users).
Students receive benefits from Fort Hays State summer science camps
HAYS, Kan. – Alex Landwehr loves science. He attended science camps as a high school student. He is now an instructor at science camps. He finished his freshman year at Fort Hays State University this spring dreaming of a scientific career in paleontology.
FHSU's Sternberg Museum of Natural History helps nourish that passion for science. Its scholarship program provided financial assistance in 2017 and 2018 for Landwehr to attend – and flourish – at summer science camps, which led to a position on camp staff.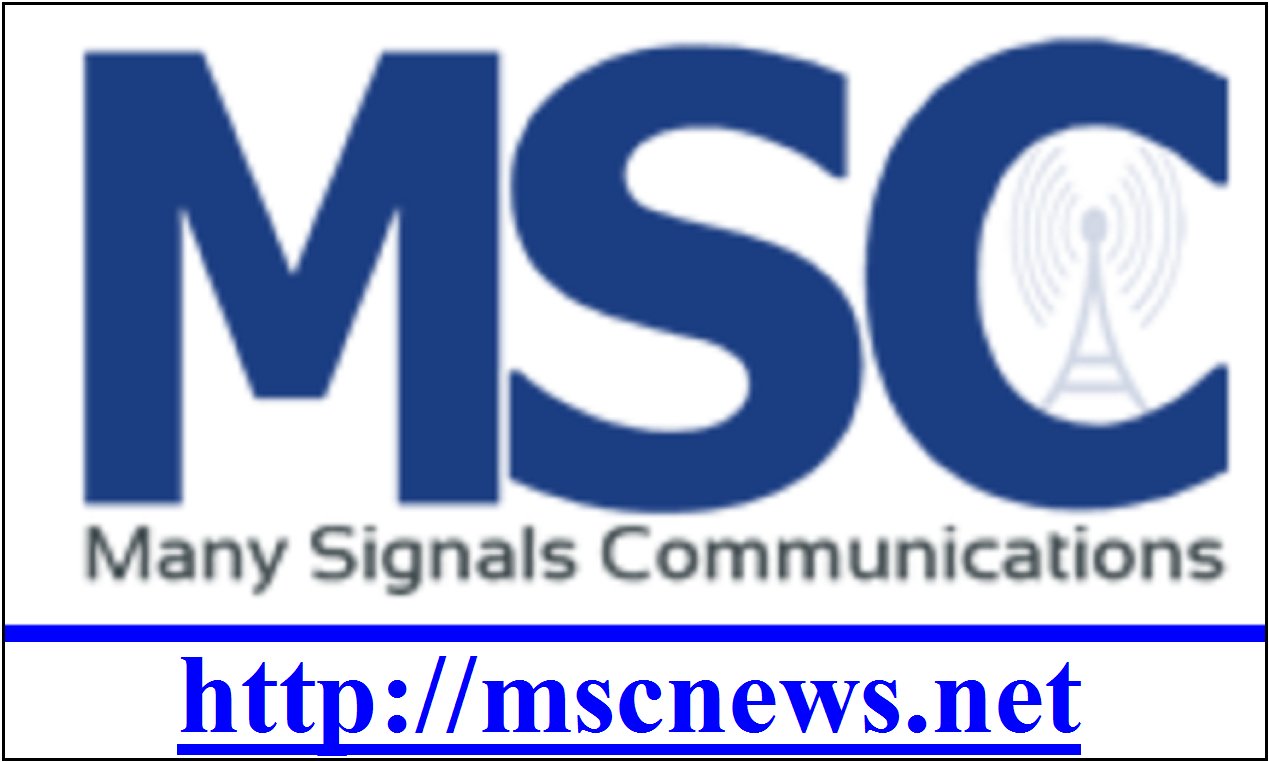 "Without the financial aid, I wouldn't have been able to go," Landwehr said recently, taking a break from the six daily camps he is involved in this summer as an instructor.
The Sternberg summer science camps, now in their sixth year, have grown both in numbers and income generated. The first summer in 2014 had an enrollment of four students, all from Kansas. The net income generated was $1,200. This summer, there are 51 participants from 22 states enrolled in Sternberg's camps for elementary, middle school and high school students. The net income for 2019 is $35,000. In addition to the scholarship program, income generated goes toward purchase of new equipment for the camps and marketing.
Camps Director David Levering wants Sternberg's programs to be both affordable and accessible. They fill a need for youth science camps in Kansas and the surrounding area. He knew of expensive science camps on both coasts, and he wanted just the opposite when he was hired in 2013.
"It seemed to me that a lot of the students benefiting the most from these opportunities were students who already had a leg up, economically," Levering said. "It occurred to me that if we could get those kinds of opportunities readily available in rural communities, it would be hugely beneficial.
"Having it here, in the middle of the country, is crucial," he added. "Lower income students don't have the resources to participate in camps that are across the country."
That's where the scholarships come in. Landwehr is thankful for Sternberg's financial assistance.
"I think it's really good that they do that," he said. "They're providing opportunities for people who aren't financially able. I know I have friends from other (Sternberg) camps who wouldn't have been able to go without financial aid."
Landwehr was able to attend paleontology field camps in 2017 and 2018 with Sternberg's help.
"I wanted to know if paleontology was something I wanted to do," he said. "I went to those camps to see if that was what I wanted to major in."
Landwehr now knows what he wants. He is a double major at FHSU, in biology and geology with a paleontology emphasis.
"I've always been interested in the natural sciences," said Landwehr, a 2018 graduate of Topeka High School. "I really liked geology and biology. Paleontology is a really good mix of those two."
Levering was originally hired as Sternberg's museum educator. Dr. Reese Barrick, Sternberg's museum director, soon realized the camps, as envisioned by himself and Levering, was a full-time job. Levering, who had previous experience with youth science camps, quickly showed that was an area of expertise. Barrick shifted job responsibilities and named Levering as camp director.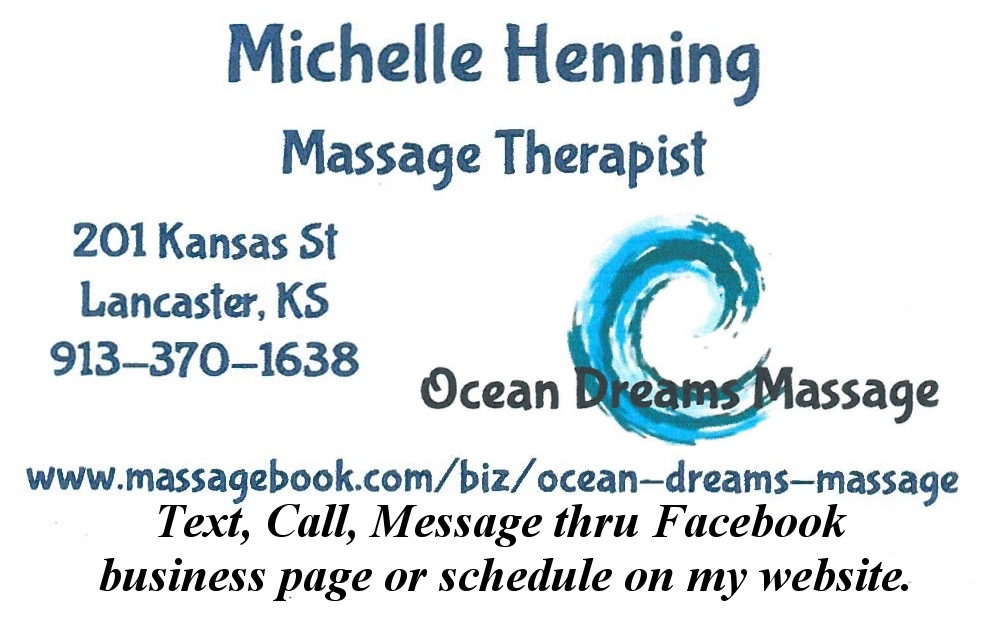 "I had wanted to have more connection with high school kids in general," Barrick said. "That was one of the reasons I hired him as education director. He was at his best when he interacted with high school and middle school kids."
Levering had a vision of what he wanted to accomplish. Barrick lent his support.
"It's a big credit to Dr. Barrick," Levering said. "I told him and the rest of the museum staff when I was interviewing what I wanted to do. I think it is a lot of credit to Dr. Barrick to agreeing with that idea as something that would be hugely beneficial to students in rural western Kansas."
Barrick said many of the students attend camps in multiple summers. That helps boost attendance, as does word-of-mouth testimonials from students. Sternberg also capitalizes on serving an area previously under-utilized by science camps. And, one summer's camper can become next year's Fort Hays State student, like Landwehr.
"Because there are not a ton of camps in the country that do what we do, some of it is just in marketing," Barrick said. "We've had some kids come to Fort Hays State through the camps. That's pretty exciting."
As the camps have grown in both the number offered and in participants, the need for additional camp instructors was filled in part by students such as Landwehr, in his first summer on staff.
"I wanted to keep doing camps, and being an instructor is a good way to stay on with the program," said Landwehr, who is compensated for serving as an instructor. "It helps a lot. If I didn't get paid I don't know if I would get to be on summer staff."
Being able to go to Sternberg's science camps, and later serving as instructors, can put students on the path to success.
"The longterm benefits can be huge for students participating in these kinds of opportunities," Levering said.
FHSU researchers get grant to develop online training for teachers
HAYS, Kan. – An assistant professor of education and colleagues at Fort Hays State University have been awarded a $476,015 grant from the National Science Foundation to develop an online professional development learning platform that will solve a continual challenge facing teachers who work in rural schools.
Dr. Brooke Moore, interim chair and assistant professor of the Advanced Education Programs department, will be the principal investigator on a three year research project that will take a successful face-to-face (in person) professional development program that trains and supports high school biology teachers and integrate it into an online format.
"We're doing this because teachers in rural areas, particularly in Kansas, may not always have the opportunity to get high-quality, face-to-face, professional development training," said Moore.
In the more traditional face-to-face format, teachers travel to a central location to attend a workshop and then return to their classrooms and try out the techniques covered. After an interval, the teachers gather again to share their stories of what worked and what didn't and offer their suggestions for improvement.
"In an urban setting, this works," said Moore, "but in rural schools there may only be one science teacher per school, teaching multiple grade levels."
This makes it economically challenging for the teachers and for the school district to cover the costs of travel for professional development or for the professional development providers, such as FHSU, to send people to conduct the training in rural schools.
Moore will be working with Dr. Arvin Cruz, Earl Legleiter and a team directed by Dr. Andrew Feldstein, assistant provost of the Office of Teaching Innovation and Learning Technologies to develop, evaluate, and then compare the online platform with the traditional face-to-face professional development with high school science teachers.
The grant is budgeted for a three-year project. In the first year, Moore and her team will develop the online platform, adapting the "Towards High School Biology" curriculum to an innovative online learning modality.
For the second and third years, the researchers will test the online platform against a face-to-face setting. To do this, they will recruit 48 rural middle-school science teachers from Southwest Kansas who will be assigned randomly to the online or in-person professional development program.
"If it works for science," said Moore, "it can work for any content – math, reading, history, even music."
HISTORY IS FUN ~ Robert & Helen Caplinger
Old news from the 1929 Issues of Effingham New Leaf
THE FIRST UNITED CONGREGATION. "Methodist - Presbyterian. The union of the two congregations, Sunday morning, was an unbounded success, from every standpoint culminating a realization that has been anticipated by such churches in the past twelve years.
"When the Sunday School count was taken, the enrollment numbered 258, but according to the ushers enough more came to increase the number to at least 275.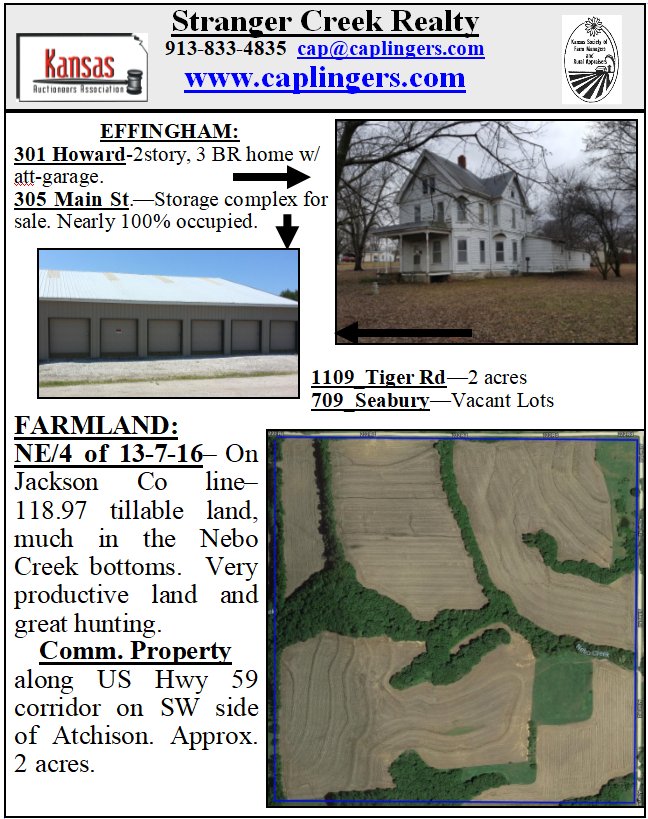 "The church auditorium was filled to overflowing, and it certainly was one of the happiest days ever experienced by the two congregations. Many new ones who had been waiting for just such a union, were there and put their hearty stamp of approval on the movement.
"Enthusiasm reigned supreme and considering it was the first meeting together, there was very little difficulty. The two superintendents, C. L. Cummings and Franklin Hole, were in charge and they displayed remarkable team work. W. H. Sells had charge of the splendid orchestra that added materially to the Sunday School music and Franklin Thorne had charge of the church choir, with Mrs. Kent Kimbough as pianist. Preceding the morning service, Freda Wallack and Nora Mae Tuley played a pretty piano duet.
"There is every evidence of a definite desire to consummate a happy and successful union." (12-20-29)
SON TO SEEK FATHER'S POSITION. "Emmett White, son of the late Andy White, is stating that he will enter the race to fill the vacancy in the state legislature created by the death of his father. Emmett gives his reason in entering the race, to carry out the plans his father had made for the next legislature."
ANOTHER YEAR OLDER. "Sunday, the 96th birthday of T. F. Cook will be celebrated at the home of his daughter, Mrs. Ed Kaufman, in Nortonville, with a pot luck dinner, when all his children and grandchildren hope to be present. Mr. Cook, one of the grandest old men in the world, is feeling fine. Last Sunday evening, he attended the Christmas Cantata in Nortonville, and enjoyed every minute of it."
FAMILY HISTORY FROM THE OBITUARY OF MRS. JOHN RICHTER. "In the passing of Mrs. John Richter, Friday morning, Effingham lost one of her oldest citizens. Amelia Wohletz was born May 30, 1849, in Austria, coming to America in 1881, after her marriage to John Richter, which took place in January 1873. They lived one year on a farm west of Atchison, four years at Farmington, and the deceased has spent 35 years in Effingham.
"To Mr. and Mrs. Richter were born six children, all of whom survive, except Mary, who died in infancy.
"Mrs. Richter is also survived by eleven grandchildren and eleven great grandchildren.
"Funeral services were held Monday from St. Ann's church with Father Leander in charge.
"Interment was made in St. Ann's cemetery beside the remains of her husband, John Richter, who died two years ago. Pall bearers were James and John Trompeter, Chester Benjamin, Evan Demmon, Ed Wohletz and Paul Wohletz.
"Due to the great distance, her children, Mrs. Amelia Hansen, of Flatonia, Texas, Mrs. Anna Royer and Leopold Richter, of Seattle, Wash., were unable to attend the funeral services."
SAMUEL HAWK DIES. "Word has been received of the death of Samuel Hawk, at his home in Bakersville, Ohio. Mr. Hawk, who was 94 years of age, passed away very suddenly, having eaten a hearty breakfast a short time before his death. Mr. Hawk was a real pioneer and well remembered Ohio in its early stage of development. He also recalled when Kansas was known as the 'Great American Desert', and to listen as he discussed the early days was a real treat. Mr. Hawk was an uncle of Ed Hawk, formerly of Effingham."
"FIRST COUNTY HIGH SCHOOL STILL IN LEAD. The dedication of the new High School building, Tuesday, Nov. 26, marks a new era in the history of the Atchison County Community High School, originally called, the Atchison County High School, was the second County High School to be organized in the state of Kansas. In 1886, the legislature of the state of Kansas, realizing the need for more adequate educational facilities in county communities, enacted the County high school law. In 1888 the people of the county voted in favor of establishment of the school, to be located on a slight elevation in the Northeastern part of Effingham, known through the earlier years as "College Hill." Due to some misunderstanding in connection to the election, the first building was not completed until the fall of 1891. Here, for the first time, classes were held.
"While many of the citizens of Effingham and Atchison County should receive much credit for their efforts in organizing and establishing the Atchison County High School, the school is largely a monument to the memory of Hon. B. F. Wallack, one time state senator -- a progressive minded, public spirited citizen of Effingham, who gave of his time, money and talents to help organize the school. He then served on the Board of Trustees through the critical years of its beginning.
"The building, since then, has gone through several stages. Nov. 6, 1893, the first building burned to the ground. The cause of the fire, was unknown; but it was thought, however to be due to internal combustion of some sort, perhaps in the coal supply. For the remainder of that year classes were held in lodge rooms, churches and the public school building.
"A new building much better than the one of 1891 was completed in 1894. It was at that time one of the finest buildings in the state. For years the supplements of Kansas grade school geographies carried a picture of the building stating it to be one of the finest in the state.
"The present new 1929 building replaces the 1894 structure. In 1913 due to the increased demand for educational facilities, a wing was constructed to the north of the 1894 building. This was to enable the school to conform in a better way to the North Central High School Association rulings, and was to provide physical education, domestic science and science laboratories. In 1924, the present gymnasium was built making the west wing of the present plant. This is considered to be one of the best gymnasiums in Kansas. At the present time the state Board of control is contemplating locating a state district basketball tournament here.
"The first principal of the H. S. was S. J. Squires, who served from 1891-93. Following Squires was S. J. Hunter, who later became a professor of Psychology at Kansas University 1893-1896. J. W. Wilson was principal from 1896-1907 and has the distinction of serving the school for the longest period of time. W. H. Keller 1907-08, E. H. McMath 1908-1911, J. R. Thierstein 1911-1915, A. J. McAllister 1915-Jan. 20, 1916. G. W. Salisburg 1916-1918, J. A. Devlin 1918-1921, S. H. Stark 1921-26, Herbert C. Hawk 1926 to present time. Of these, two are former graduates of the school. E. H. McMath and Herbert C. Hawk. One of the early professors on the faculty was D. D. Ross, later State Superintended of schools and now professor of Education at K.S.T.C. Emporia. In point of years of service Miss Anna Speer, taught the longest of any teacher in A.C.H.S. Miss Speer started her teaching in Sept. 1893 and taught until June 1910, a total of 17 years. She later served as county superintendent and president of the Board.
"The county high school, being a pioneer in rural education, has always had to fight for supremacy. Objection first came from more remote districts who objected to providing their share in the tax program. This attitude was supplemented by a group desiring local, rural high schools. Many legislatures have been scenes of conflict between the forces for and against the county High Schools.
"In 1921 a law was passed which required a refund of taxes in those schools already maintaining accredited 4 years high schools. In 1923, the school code commission of that year disorganized the then existing county high schools and created in their stead Community High School. The law of 1923 stated that the Community High School district should embrace all territory in the county not maintaining another accredited high school. Under the terms of this act and the act of 1921, Atchison, Potter, Muscotah and later Huron have withdrawn their support.
"The Atchison County Community High School still remains one of the largest and wealthiest community High School districts in Kansas. At this writing only 5 first class cities and two community High Schools have larger valuations. The Atchison County Community High School has this year the lowest community high school tax levy in the state, shared only by two other schools -- Clay and Dickinson Counties.
"Many transitions have come about since the beginning of the school. The first course of study sounds like a college curriculum, Latin, German, Greek and French, were offered. Astronomy, Trigonometry, Geology, Political Economy, Zoology, and Surveying were included. Topical geography, physical geography, word emphasis and mental arithmetic are unfamiliar subjects today. Typewriting and shorthand were introduced in the curriculum about 1901. Sewing was introduced about the same time. Manual Training was introduced in 1902. In 1908 the school offered a course in Printing and owned and operated a complete print shop. The school for many years had a museum. Among the extracurricular activities for boys was a military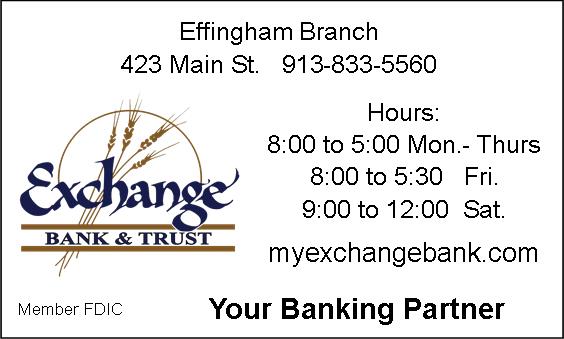 company. A YMCA and a YWCA was first organized in 1902. A student home was erected in 1902. Boys roomed and boarded in this house at the cost of $1.60 per week. The schools always maintained a strong music department. In 1913 sub freshmen work was offered. This was discontinued after several years in 1923 Vocational Agriculture was introduced and in 1926 Vocational Homemaking.
"Catalogues of the decade of 1890-1900 show a register of students attending from many towns in N. E. Kansas. Students attended from as far west as Concordia. Many came from Nortonville, Valley Falls, Horton, Muscotah, Lancaster, Whiting, Everest and Denton. Enrollment during this decade reached 180, although quite a number were music students, post graduates, and special students. During the decade from 1900-1910 the enrollment dropped some. During the administration of Dr. Thierstein, the enrollment again reached a high mark of 175. Between 1915 and 1920 the effect of rural High School organizations is noticed with enrollment dropping to around150. In 1923 during the administration of Mr. Stark, the enrollment reached 195. The enrollment for 1929 for the first time in the history of the school reached the 200 mark.
"Approximately eight hundred and fifty have been graduated from the high school. Many have made a mark in their chosen work. Among those who have been graduated may be found legislators, lawyers, ministers, educators, missionaries, farmers, business and professional men, who are leaders. All glory goes to those who years ago saw the need for the school, the opportunity, and the achievements to come.
"Too much cannot be said for their foresight, their generosity and their untiring efforts to make a better community and better world. (By Prin. H. C. Hawk)
CLASSIFIED ADS
HELP WANTED: Tire Tech Position-Full time 44 hours per week
· Competitive hourly wage
· Health, life & disability insurance benefits
· Experience in passenger & truck tires preferred
Apply in person at Dillon Tire; 2000 Skyway Hwy 59; Atchison, KS
"GUESS WHO"
LAST WEEK
Last week's Photo was Jesse Caplinger, Jennifer Liebsch,
Jodi Sprang and Dayshia Page (middle school 1995ca)
Problems with this web site contact cap@thenewsleaf.com Last updated 7-16-2019
<![if !vml]>
<![endif]>