You are our Visitor
The March 28, 2017 Edition
of
The Newsleaf
Vol. 14 Issue 13
BETWEEN THE ISSUES
FRONT PAGE
SPRING PLAY THIS COMING WEEKEND
The Atchison County Drama Club of ACCJSHS, through special arrangement with Samuel French, Inc., is proud to present its spring play, "Southern Fried Murder," by Billy St. John. Way down south in Dixie, something's rotten in the cotton! Wealthy family matriarch Magnolia Capote (Kolten Coy) has summoned her kith and kin to dinner at the Towering Oaks hotel to discuss her will. Her grandchildren, Broadway actress Maggie St. Lawrence (Maddison Felton), flighty model Magnolia Woods (Victoria Caplinger), cantankerous recluse Nolie Frost (Mercedez Albright), and twins Stump (Erin Hamilton); and Will Slatterly (Ryder McAlexander and Cameron Billings), as well as her son, want-to- be publisher Louisiana Capote (Kolten Coy) and family lawyer, Ben Parker (Luke Miller), soon find out they have to earn their way into Magnolia's good graces by serving the hotel's dinner guests and solving a series of riddles about the location of the hidden will. Sheriff A.J. Watkins (Jacob Chalfant) shows up to serve an eviction notice to Nolie, and he too gets drawn into the hunt for a possible inheritance. But when Mrs. Capote is killed with her walking stick, mayhem ensues as it seems everyone has some motive to want Granny Mag out of the picture. The audience is guaranteed to become totally involved in this mystery comedy as the characters interact with them before and during the show. The cast is rounded out by two special guest stars each performance. The play is directed by Noelle Walters. Paul English is the technical supervisor and Tim Walters is the set designer.
The play will be performed in the ACCJSHS auditorium Friday, March 31, 2017 and Saturday, April 1, 2017 at 7:00 p.m. and Sunday, April 2, 2017 at 2:00 p.m. Admission is $5 for adults, $3 for students and senior citizens, and free for children 5 and under. There will be a free-will donation dessert bar at each performance; proceeds help to fund future drama club productions. For further information, check the USD 377 website (usd377.org) or contact Noelle Walters (walters.noelle@usd377.org).
A Donation For Kansas Disabled Veterans
PRATT – It's tax time, and charitable donations are on our minds. What if your donation could make a positive difference in a disabled veteran's life? The Kansas Department of Wildlife, Parks and Tourism (KDWPT) issues hunting and fishing licenses to Kansas disabled veterans, free of charge. Licenses are paid for with funding provided by the State. However, in recent years demand for the licenses has outgrown funding before the end of the fiscal year (July 1-June 30) in which it was allocated.
To cover the cost of licenses for disabled veterans whose applications are received after funding is exhausted, KDWPT has established a special disabled veterans donation account. If you would like to help provide a Kansas disabled veteran with a hunting and fishing license this year, mail a donation to KDWPT, 512 SE 25th Ave., Pratt, KS 67124 and specify that the donation is for "Disabled Veterans' Hunting and Fishing Licenses." Donations can be made for any amount and there is no deadline to donate. Donations can also be made online when purchasing your hunting or fishing license at ksoutdoors.com.
There may be tax advantages, so consult your tax advisor. You'll know for certain, though, that your donation will be used to ensure those who have made heroic sacrifices to protect our freedoms and way of life continue to enjoy hunting and fishing in Kansas. For more information on disabled veteran licenses and how you can donate, call 620-672-5911.
USDA Designation of $6 Million for Wildfire Recovery
WASHINGTON – U.S. Senator Jerry Moran (R-Kan.) announced today that the U.S. Department of Agriculture (USDA) is allocating $6 million to help farmers and ranchers impacted by the wildfires which burned across Kansas, Oklahoma and Texas this month.
"The availability of USDA conservation funds targeted toward restoring land impacted by the fires is appreciated," said Sen. Moran. "I have asked USDA to provide maximum flexibility in administering the federal assistance programs in response to the disaster, and will continue to make clear the urgent need for more immediate assistance to those impacted."
The funding, which is being made available through the USDA's Natural Resources Conservation Service's (NRCS) Environmental Quality Incentives Program (EQIP), is designed to assist farmers and ranchers who are working to rebuild their facilities and restore their land. EQIP is a voluntary program which provides financial and technical assistance to agricultural producers to help plan and implement conservation practices that address priority local and state resources concerns.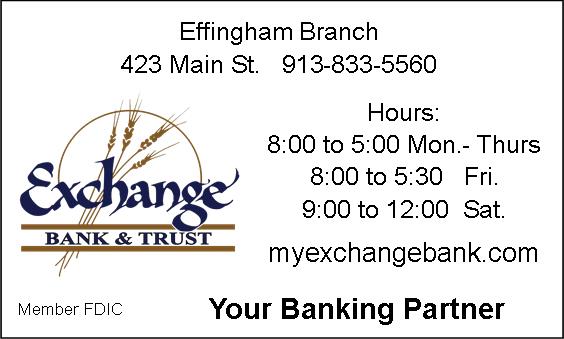 Sen. Moran met with Acting USDA Secretary Michael Young last week to discuss the challenges facing farmers and ranchers impacted by the wildfires.
Background
· Producers who wish to apply for EQIP funding must submit a complete program application, establish "farm records", and other documentation to support eligibility.
· Step-by-step assistance can be found at http://www.nrcs.usda.gov/getstarted.
· Kansas will begin accepting applications in the near future.
· Producers in the affected counties are encouraged to check with their local NRCS service centers for additional information.
Click here to listen to and download an audio version of the statement.
ALL AROUND US
The Atchison County Burn Ban has been lifted. Please remember to call Atchison County Dispatch Center with your permit number when burning, at 913-367-4323.
NITE CIRCLE MEETING
Nite Circle met at the Union Church Education Building on March 20, with Connie Dunster as hostess. Sharon Graves reviewed some of the books she was reading and for devotions shared from Charles Stanley's, In Touch Ministries, "How does One Become Acceptable to the Lord?"
Cindy Ladd, chairperson, called the meeting to order and welcomed everyone. Ten members and one guest shared "Something You are Excited About this First Day of Spring" for roll call.
Cindy thanked those who helped with the District United Methodist Women's Meeting in Atchison on March 4. The attendance was 115 and Effingham had ten attending who helped serve the morning coffee hour.
Alice Johnson and Donna Connor attended the UMW Legislature Day in Topeka. They reported that it was a very informative meeting.
The World Day of Prayer was March 3 at St. Ann's with about 20 in attendance. Union Church will host in 2018.
The Women's Society served the Soup and Sermon on Wednesday, March 15. There were 138 in attendance and good soup, relishes, and cookies were enjoyed by all.
Cindy announced that the Topeka District UMW will have a Social Action Event- "Peace with Our Environment" on April 8 from 9-12:30 in Topeka.
Nite Circle is hosting the April Women's Society meeting on Wednesday April 5, at 7:00 pm. A light meal will be served for those attending, including the Main Event Students. The program will be Gentry Linscott sharing about her mission trips. The business meeting will follow the program. Nite Circle members volunteered for supplies and food needed for meals.
Nite Circle will have Mission Sunday in July, date to be determined. There will be a mission speaker, Sharon Carr. A concern was raised about the need for a VBS director this summer.
Alice presented the inspirational thoughts with a lesson from the Response magazine entitled, "We are Named and Unnamed."
Our next meeting will be the April 5 Women's Society Meeting. Then the next regular Nite Circle meeting will be May 15 with Ruth Dillon as hostess. Charlene Gigstad will have devotions and Julie Boyle will present Inspirational Thoughts.
CHURCH WOMEN HOST MISSIONARY
The Effingham Union Church Women's Society has invited Gentry Linscott to speak about her mission trip to Haiti at their Spring Meeting, Wednesday, April 5 at 7:00 p.m. in the Christian Education Building. She has also gone on mission trips with Casas Por Cristo to Guatamala and Dominican.
The evening will start out with a light supper before Gentry's program.
EASTER BAKE SALE
St. Ann's Altar Society Easter Bake Sale, is Saturday, April 15 starting at 8:00 a.m. until sold out in front of Effingham City Library, on the Main Street of Effingham. Better come early as they usually sell out quickly.
River Cities Community Credit Union
Encourages Youth to Give a Hoot About Saving
Learning to save for what you want in life is a crucial life skill, but it's one too few young people are learning.
That's why for financial literacy month in April, River Cities Community Credit Union will focus on helping young people develop good saving habits. River Cities will host a savings challenge for the entire month, encouraging young people to save for something they care about and offering prizes for participating. Each depositor will also be entered to win a basket of prizes, including a $25 savings deposit.
The theme of the event is Give a Hoot About Saving. "Owls represent wisdom, and nothing is wiser than learning to save for one's future goals," said River Cities Community Credit Union's Manager, Bev McConaughey. Fun owl activities and snacks will be going on Wednesday, April 19th, from 3-5 PM at the credit union, 513 Commercial Street. Youth and their parents are welcome to stop by and "Give A Hoot About Saving"!
In addition to the savings challenge, River Cities Community Credit Union will offer financial education and fun events for youth. A coloring contest for ages 0-11 will culminate on April 27th with prizes awarded. Like all credit unions, River Cities Community Credit Union is a member-owned, not-for-profit financial cooperative.
"Member education and concern for the community are part of the foundational principles of our cooperative structure," McConaughey said. "Passing along a crucial life skill to the next generation to prepare them for a bright future embodies both those principles." For more information, contact the credit union at 913-367-1488, www.rivercitiesccu.com or on Facebook.
MUSCOTAH NEWS ~ Susan Higley
The city of Muscotah recently purchased a brush truck from Lancaster Fire Department. It will be used to control grass fires, flush sewer lines and if needed can be used to spray water to control a fire until the local fire department can arrive.
The first week of Walk Across Kansas sponsored through the Extension Office has been completed. Our local team members include Captain Margaret Jacobs, Dollie Wilson, Deanna Higley, Susan Higley, Pastor Al Schirmacher and Bill Brown. The program will last a total of eight weeks.
Upcoming dates to remember:
Saturday, April 8th-Cancer Support Bingo from 2 to 4 at the community building.
Saturday, April 15th-Easter Egg Hunt sponsored by Outreach at the park beginning at 2 p.m. for ages 10 and under. Don't forget to bring your Easter basket. Everyone welcome.
Sunday, April 16th-Easter Sunday.
Saturday, May 6th-City Wide Garage Sales. Outreach will pay for ads on the radio and in the local newspapers. To get on the list please call Deanna Higley at 785-872-3559 or Susan Higley at 785-872-3245. The parking area at Dollie's Feed Store will be available for anyone that needs a space at no charge.
Saturday, June 3rd-Muscotah Days celebration at the city park. The committee has been working on plans and to date they include the car and truck show, craft vendors, quilt show, kiddie tractor pull, garden tractor pull, kids games, ping pong toss, bubble ball, special entertainment and a dance to end the day. There will be lots of good food as always. Watch for further details as they become finalized. We are looking forward to a great celebration for our 160th birthday.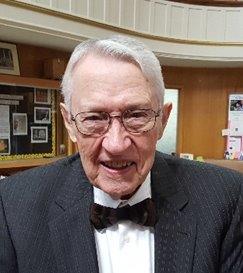 EASTER-APRIL 16, 2017
This article is designed to help readers more easily find the complete Easter story in their own Bibles. The resurrection of Jesus is recorded in the following places: Matthew 28:1-7, Mark 16:1-5, Luke 24, and John 20 and 21.
The Gospels tell the story of the life of Jesus Christ from his birth to his resurrection and ascension back to heaven. Each writer uses their personal memories and that makes their book unique. They present Jesus' virgin birth, his sinless life, and vicarious death and his bodily resurrection. I invite you to read each one's version of the Resurrection.
Matthew (28: 1-7) shares these facts: Early Sunday morning Mary Magdalene and the other Mary arrive at the tomb. There is an earthquake; an angel rolls the stone from the entrance; the guards are frightened. The angel speaks peace and invites the women to look into the empty tomb and then tell the disciples to meet Jesus in Galilee and for them to tell everyone the story.
Mark (16:1-5) adds some new information. Mary Magdalene, Mary the mother of James, and Salome bought spices to anoint Jesus. They looked into the tomb and saw a young man dressed in white. Jesus appeared to Mary Magdalene. Jesus appeared in another form to two disciples who did not recognize him at first.
Luke (24) adds more important details. Two men stood by them in dazzling apparel and reminded them that Jesus had told them about his death and resurrection. Mary Magdalene, and Joanna and Mary the mother of James and other women told these things to the disciples. Peter ran and entered the tomb and saw the linen cloths by themselves. Jesus joined two men walking to Emmaus. One man was Cleopas. Jesus revealed himself to them and then vanished. They later said, "The Lord has risen indeed, and has appeared to Simon." While the group was sharing information Jesus himself stood among them and said "Peace." He invited them to touch him and he ate some food. He led them to Bethany where he blessed them and was parted from them and carried to heaven.
John (John 20) was an old man and wrote his book after Matthew, Mark, and Luke had written their books. He indicates that Mary Magdalene may have come to the tomb alone and returned to tell Peter and John who ran to the tomb. John outran Peter and stopped at the door and only looked in. Peter went inside and saw linen cloths lying in one place and the head cloth in another place. When John went inside and saw the two cloths he "believed." He was the first to believe that Jesus was alive without having first seen him.
Mary stood weeping and Jesus spoke to her. She was the first one to see Jesus alive. Jesus appeared to a group and breathed on them the Holy Spirit. Thomas was not present but later saw Jesus and said, "My Lord and my God." He was first to proclaim that Jesus was God.
John tells why he wrote his book in chapter 20 verse 31." These things are written that you may believe that Jesus is the Christ, the Son of God, and that believing you may have life in his name."
My next article, from John 21, will be of special interest to any who feel that you have failed in your Christian life.
FROM PASTOR AL ~ Al Schirmacher
Cup of Water
Jesus deals with two interesting - very human, very contemporary - problems in Mark 9.
"They came to Capernaum; and when He was in the house, He began to question them, "What were you discussing on the way?" But they kept silent, for on the way they had discussed with one another which of them was the greatest. Sitting down, He called the twelve and said to them, "If anyone wants to be first, he shall be last of all and servant of all." Taking a child, He set him before them, and taking him in His arms, He said to them, "Whoever receives one child like this in My name receives Me; and whoever receives Me does not receive Me, but Him who sent Me." John said to Him, "Teacher, we saw someone casting out demons in Your name, and we tried to prevent him because he was not following us." But Jesus said, "Do not hinder him, for there is no one who will perform a miracle in My name, and be able soon afterward to speak evil of Me. For he who is not against us is for us. For whoever gives you a cup of water to drink because of your name as followers of Christ, truly I say to you, he will not lose his reward."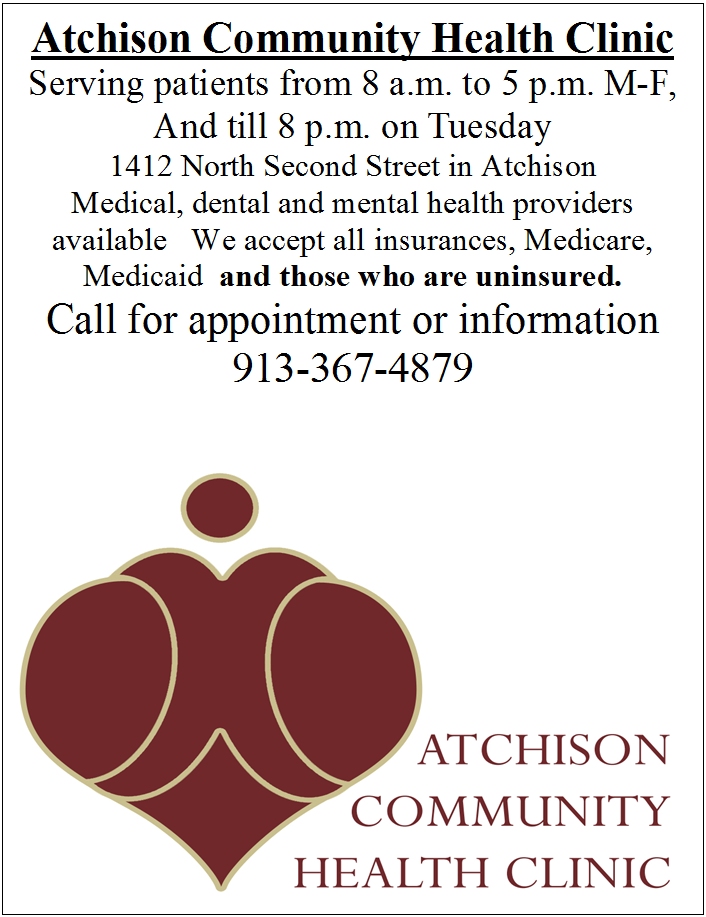 Mark 9:33-41 NASB
We desire to be great, be recognized, be top dog.
And we often want to be exclusive.
Neither work while following Christ.
Following Christ is a life of service, self-denial, not self promotion.
And it's a life of teamwork, even with others from different churches & denominations.
Why?
Pride, self-exaltation, obvious or subtle, is soul-draining, empty.
And exclusivity leads to overwork, under-reach, and cycles back into empty pride.
But a life of ministry, of service, teamed with others, while difficult, honors our Lord, reaches others....
and the cup of water - often so unexpected - is fulfilling indeed.
OBITUARIES
Stella Louise Wessel, 75 of Effingham, KS, passed away Monday, March 20, 2017 at the Atchison Hospital, Atchison, KS.
Mass of Christian Burial was held at 10:30 AM, Friday, March 24, 2017 at St. Ann's Catholic Church, Effingham, KS, with Fr. Benjamin Tremmel, as celebrant. Burial followed in St. Ann's Cemetery. A Parish Rosary was recited at 6:00 PM, Thursday, March 23, 2017 at St. Ann's Church with visitation following until 8:00 PM. Memorials are suggested to St. Ann's Church or the Special Olympics. Words of sympathy and remembrance may be left online at www.beckerdyer.com
Stella was born on October 26, 1941, in Jamestown, KS, the daughter of William and Frances (Vering) Peltier. She attended Marymount in Salina, KS, having earned a BA in Home Economics. Stella worked for Kansas State University Extension Office as the Atchison County Home Economist. She also was a substitute teacher for USD 377. Stella was a member of St. Ann's Catholic Church, serving on the Altar Society. She also was a member of Effingham Community Club and Red Hatters. One of her greatest enjoyments was her grandchildren.
Stella and Leander Wessel were married on December 28, 1968 in Jamestown, KS. He preceded her in death on December 27, 2016. Survivors include a son, Daniel (Kristie) Wessel, Leavenworth, KS; a daughter, Michele Wessel, Overland Park, KS; two grandchildren, Eric and Kara Wessel and a sister-in-law, Johanna Peltier, Ypsilanti, MI.
She was also preceded in death by her parents and three brothers; Joseph, John and Vincent Peltier.
Dale L. Chartier, 71 of Lancaster, KS, passed away Saturday, March 25, 2017 at home.
Funeral services will be 10:00 AM, Wednesday, March 29, 2017 at St. John's Lutheran Church, Lancaster, KS, with Pastor Jennifer Obermueller officiating. Burial will follow at Lancaster Cemetery. Family will receive friends from 6:30pm to 8:30pm on Tuesday, March 28, 2017 at the Becker-Dyer-Stanton Funeral Home, Atchison, KS. Memorials are suggested to St. John's Lutheran Church or St. Jude Children's Hospital and may be sent in care of the funeral home. Words of comfort to the family may be left at www.beckerdyer.com.
Dale was born on February 3, 1946 in Concordia, KS the son of Louie and Maxine (Layton) Chartier. He graduated from Atchison High School. Dale worked at Lockwood Printing Company for forty-two years, holding the positions of salesperson and bookbinder. He was a member of St. John's Lutheran Church, Lancaster, KS, having served on the church council and a youth counselor. Dale enjoyed traveling to the mountains, going fishing and the casino. He especially loved agitating his wife and spending time with his grandchildren and great grandchildren, Ty and Maddie.
Dale married Linda Kloepper on June 26, 1966 at St. John's Lutheran Church, Lancaster, KS. She survives of the home. Additional survivors include two daughters; Christie and Bobby Krick, Atchison, KS, Shelly and Bret Strine, Lebanon, KS, two brothers; Wayne Chartier, McPherson, KS, Lynn Chartier, Atchison, KS, a sister, Arlene Grame, Lancaster, KS, six grandchildren, Megan (Kenny) Besette, Tobin Warriner, Courtney, Jamie, Robert and Bailey Strine, two great grandchildren, Ty and Maddie Besette, two step grandchildren, Kevin Krick, Allison (Jake) Collins, and a step great grandchild, Jessi Collins.
He was preceded in death by his parents, two brothers; Richard and Norman Chartier and a grandson Jake Warriner.
Unapproved Minutes of the March 21 Meeting of the Atchison Co. Commission
Pursuant to the law, the board met in Regular Session at 1:00 PM on the 1st floor of the courthouse with Chairman Eric Noll calling meeting to order with Commissioner Bill Pohl, Commissioner Jeff Schuele and County Counselor Pat Henderson present for the meeting, County Clerk Michelle Phillips recorded the minutes.
The Board recited the pledge of allegiance to start the meeting.
Minutes of March 14, 2017 meeting, were reviewed with no corrections noted. Commissioner Pohl made the motion to approve the minutes with Commissioner Schuele second. Chairman Noll called for a vote, all voted aye, motion carried, 3-0. *Commissioner Comments and Committee Reports:
Commissioner Schuele attended the Chamber Board meeting March 15, 2017. They had a good meeting. The Chamber has a new audit committee in place.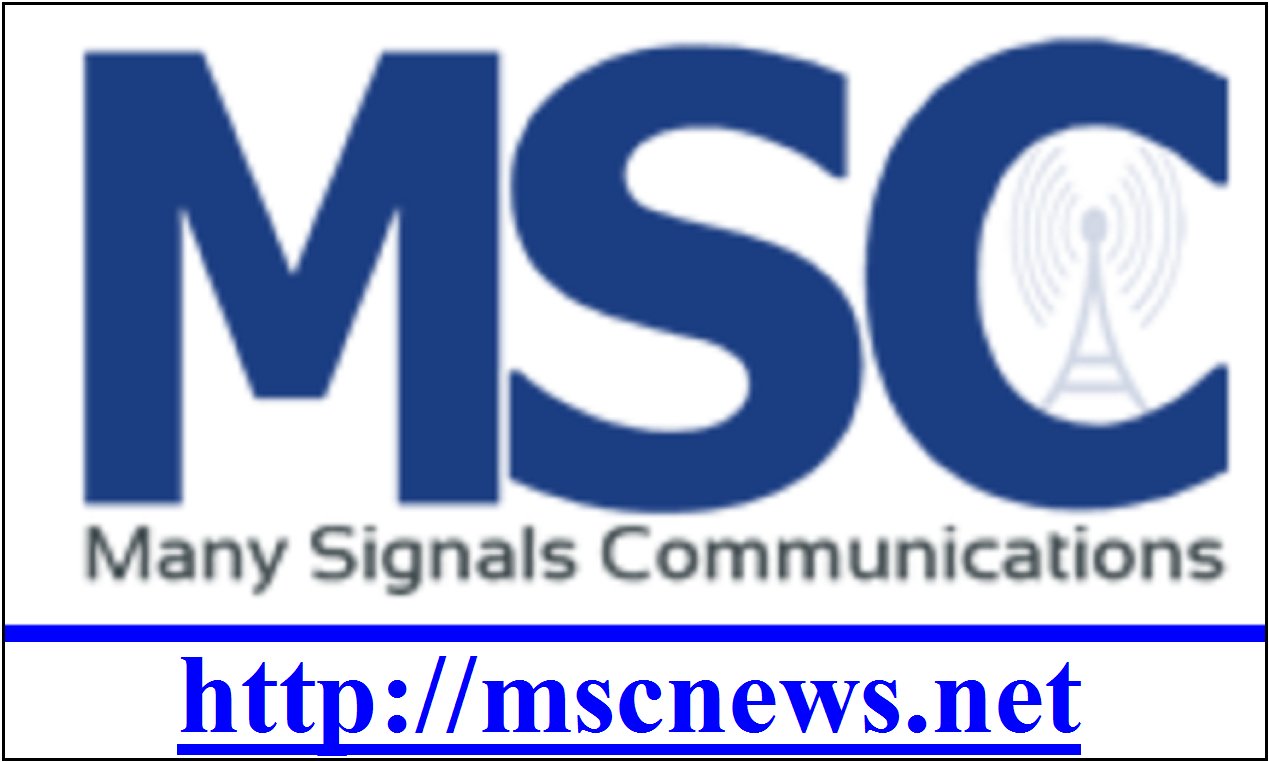 Commissioner Schuele attended the Project Concern meeting. Transportation has been strong with a high demand. They are running 2 buses 5 days a week with one on Saturday. The numbers look good and have been increasing each week.
Chairman Noll attended a NEK-CAP meeting on Thursday, March 16th. They had discussion on the Federal Budget issues affecting some of their programs.
Commissioner Pohl stated that he has a JCAB (Juvenile Corrections Advisory Board) meeting on March 30th is in Leavenworth. The last one, originally scheduled for March 3rd , had to be cancelled due to illness.
*Reports of Elected Officials and Department Heads:
Staci Joice, Solid Waste Supervisor, appeared before the board with the 2017 Atchison County Solid Waste Management Plan. There were minimal changes that were discussed. This management plan will be filed with the state. Commissioner Pohl moved to approve all changes with Commissioner Schuele second. Chairman Noll called for a vote, all voted aye. Motion passed 3-0.
Connie Ellerman, Noxious Weed Director, presented the board with a proposed bid sheet for the 2017 spring chemical purchase. This estimate is based off of last year's usage. Connie will send the bid proposals to at least 8 different vendors and would like to keep the bids open for a couple weeks. She is expecting to receive bids from 3-4 vendors, however, only wants to approve full bids not partial.
Seth Howard, Road and Bridge Superintendent, was present and was asked about the request from Rubin Bulgin of the Quad County Ravens. Rubin has requested the use of some of the counties barricades for the five home games that will be played at 825 N 17th St. Seth told the board that he would not have problems with the usage and would talk to Rubin. Chairman Noll and Commissioner Schuele stated they had no problem with the Quad County Ravens borrowing the county property as long as it was returned in good shape. Commissioner Pohl did not agree. The board left it up to Seth to decide how he wanted to proceed with this.
The board was presented a bill from NEK Multi-County Health Department for one-half of the cost of extermination fee for the Atchison County Health Department building in the amount of $545.62. This was previously approved for payment.
Seth Howard, Road and Bridge Superintendent, presented the board with a purchase order payable to G.W. Van Keppel for one of the Volvo graders. The brakes system is needing repaired. The total amount for the repairs would be $3,950.56. Commissioner Schuele moved to accept the purchase order and Commissioner Pohl second. Chairman Noll called for a vote, all voted aye. Motion passed 3-0.
The board asked for updates on a couple of the projects in progress. Seth told them the bridge for the 266th project should be opened tomorrow, March 15th. He also mentioned a culvert project at 210th was close to complete with a second culvert project to start immediately afterwards.
Seth Howard, Road and Bridge Superintendent, had bids with him for opening at 1:30pm for road oil for the 2017 year. The bids were sent out on three different types of oil that are currently being used by the road and bridge department. There were 2 bids returned with representation from one of those companies.
The first bid was from Vance Brothers, Inc. RS-1H + $1.68/gallon RS-1H $1.63/gallon SS-1H $1.80/gallon Freight $0.07/gallon Pump Charge $65.00
The second bid was from Ergon Asphalt & Emulsions, Inc. RS-1H $1.81/gallon RS-1+ Proprietary product No Bid SS-1H $1.96/gallon Federal Environmental Fee $$0.0015/gallon Pump Charge $60.00
Adam Hahs, Sales Representative for Vance Brothers, Inc. was present to answer any questions the board may have with the different types of oils on the proposed bid. The board asked about the use of Haydite for use in the chip and seal road maintenance. Haydite is a clean lightweight clay aggregate material that is more durable when used with RS-1HP, a better oil. This oil was not placed on the original bid.
Commissioner Pohl made a motion to go with Vance Brothers, Inc. for the SS-1H with the option to get bids for the RS-1HP to be used with the Haydite material. Commissioner Schuele wanted to make sure we were getting the best product needed to get good roads that will last. It was noted that Brown County had converted to the RS-1HP for the 2016 year and they have had great results. Commissioner Pohl retracted his motion for Vance Brothers. Seth Howard told the board he would be able to re-open the bid for the RS-1HP. Commissioner Schuele then made a motion to accept the road oil bid from Vance Brothers, Inc. for the road oil for the 2017 year. However, he would like to see a bid opening for the higher quality RS-1HP in the near future. Commissioner Pohl second. Chairman Noll called for a vote, all voted aye. Motion passed 3-0.

*New Business before the Board:
Dennis Foster, NEKES, Northeast Kansas Environmental Services, appeared before the board with Martha Smith NEKES Office Manager and Logan Boush. He wanted to talk to the boards about proposing some changes to the Environmental Code that was adopted in 1998. Chairman Noll asked what the process was to making the changes. Dennis told Chairman Noll that they write up the code with proposed changes and would present the updated code to the board for approval. He feels that some changes would be beneficial for the quality of the wastewater systems in Atchison County.
During 2016 Atchison County obtained 25 new waste water systems, 10 inspections were done when properties sold and there was 1 well water sample.
Dennis Foster then asked the board about our recycling and hazardous waste programs. He was wondering if he would be able to contact our Solid Waste Supervisor about working together with Doniphan County for the hazardous waste since they had to close their program last year due to cost. He was told to contact Staci Joice to see what her recommendations were.
Commissioner Schuele asked what other counties around us were doing about nuisance calls. Dennis Foster told the board that if the nuisance pertained to the environment that his office would be able to go investigate and turn their findings into the County Counselor if needed.
*Reports of Elected Officials and Department Heads (cont.):
Wes Lanter, Emergency Management/IT Director, presented the board with a purchase order for a storage shelf and 7 hard drive allowing the county an addition 5 Terabytes of space. He told the board that since we were doing the scanning project that we needed the space. The purchase order would be payable to AOS of Overland Park in the amount of $6,239.07. Commissioner Schuele moved that we accept the purchase order with Commissioner Pohl second. Chairman Noll called for a vote, all voted aye. Motion passed 3-0.
Wes Lanter then presented the board with a proposed contract for Espy Services on a Telecommunications Billing Audit and Analysis Services. This analysis will be for the telecommunications and data invoices to determine areas of savings and service optimization. The proposed contract was just handed to County Counselor Pat Henderson. Wes was asking for permission to sign off on the proposal once it was reviewed by the counselor. Commissioner Schuele moved that we accept the proposed contract and to allow Wes Lanter to sign off on the contract once verified with the County Counselor. Commissioner Pohl second. Chairman Noll called for a vote, all voted aye. Motion passed 3-0.
The board approached Wes about the possibility about having a fillable form on the website available to citizens wanting to express concern of a nuisance within the county. The form would be sent to the county web admin or directly to NEKES. Dennis Foster, NEKES, said that they would be able to investigate.
*Counselor Update:
Pat Henderson, County Counselor, updated the board about the Kansas State Historical Tax Credit Sale. Both contracts have been signed and we have received a check for the first sale and should receive the check for the second sale this week or early next week. Transfer documents have been sent to the state.
Pat Henderson mentioned that there was a form that needed to be filled out to donate/gift the temporary easement to the city on the 800 Streetscape project by Memorial Hall. Since the agreement was made during an open meeting the form was signed by Pat.
Pat Henderson told the board that the law suit has been filed on the County Club Rd. Both parties have been served and the owner has filed an answer generally agreeing with our position. They have met with Dennis and are working with him for the best solution for this issue. Two of the mobile homes at the property are inhabitable and the owner is committed to getting these removed.
Pat Henderson told the board that the date of the tax sale will be May 3, 2017 starting at 1:00pm.
Bills were present to be signed.
Commissioner Pohl made a motion to adjourn the meeting at 2:46 pm. Commissioner Schuele second. Chairman Noll called for a vote, all voted aye. Motion carried 3-0. Attest: Michelle Phillips County Clerk
LETTERS TO THE EDITOR
Encouraging the Next Generation of American Farmers
By U.S. Senator Jerry Moran (R-Kan.), U.S. Senator Joni Ernst (R-Iowa) and U.S. Representative Michael McCaul (R-Texas)
According to the latest agricultural census, the average age of the American farmer is 58 years old, and it is trending upward. Meanwhile, there are more mouths to feed and people to clothe than ever, and farming and ranching remain challenging – and too often thankless – work. That is why every day, and especially on National Agriculture Day, we want to share our gratitude for the individuals who put in long hours to provide for Americans and keep food on our tables. We are thankful for these men and women, but we are also well aware of the importance of inspiring and maintaining a new generation of farmers and ranchers. The need for a secure, steady food supply intensifies each year, and perhaps exponentially, as we look to the future. All of these factors underscore our belief that America must invest in young people involved in farming and ranching.
Agriculture is one of the few places remaining where sons and daughters work side-by-side with moms and dads, parents and grandparents. For decades, families in Kansas, Iowa, Texas, and all across the country have passed down skills and knowledge from one generation to the next. In this way, longstanding agriculture traditions are preserved and values are shared. Unfortunately, it has increasingly become less of the norm for young people to take up the family business and continue in their parents' line of work. The number of new farmers decreased by nearly 20 percent from the 2007 to 2012 agricultural census, and we expect to see another decrease in the next survey. For young people whose dream is to run a farm or ranch just like their parents or grandparents did, we should do everything possible to empower them to achieve that goal and preserve that way of life.
As Congress works to address the multitude of issues facing our country, encouraging and supporting young farmers and ranchers ought to remain a high priority. This includes aiding youth agricultural organizations, like 4-H and FFA, that give our kids more opportunities to stay involved in agriculture, while reinforcing the lessons learned at home such as responsibility, teamwork, and the value of caring for one's neighbor. Through 4-H and FFA projects, such as showing animals at local and state fairs, growing and harvesting crops, and building agricultural mechanic projects, students develop the vocational, technical and business skills needed to successfully farm and ranch.
Students often generate a modest revenue from these projects as well – money that is invested in future projects, deposited in savings or put toward a college education. Recognizing the value of these groups and the education they provide, we have authored legislation designed to incentivize more students to begin and continue participation in programs such as 4-H and FFA. TheAgriculture Students EARN Act, as introduced in the Senate, and the Student Agriculture Protection Act (SAPA), as introduced in the House, would allow these student farmers, 18 years old or younger, to keep more of the money they earn on all qualified projects by exempting the first $5,000 of income earned from taxes. This tax incentive will encourage more young men and women to complete 4-H and FFA projects that can lead to successful long-term agricultural careers.
More can and must be done if we are to meet the challenges ahead for young agricultural producers. Through the farm bill, we can continue to build on beginning farmer and rancher programs that give young producers greater access to capital and a leg up in times of low commodity prices or during natural disasters. Congress should eliminate the estate tax, which creates challenges for some families to pass on their agricultural operations to the next generation. We must be vigilant in guarding against regulations that harm family farmers and ranchers, such as past proposals by the Department of Labor to ban youth under the age of 16 from participating in many common, farm-related tasks.
We can demonstrate pride in our future farmers and ranchers by investing in the next generation, specifically by passing this legislation. Farming kids across the country today represent the future of agriculture, and enabling them to succeed means we all succeed. The ideals we want our kids to learn – hard work, perseverance and cooperation with others – are exemplified in American children growing up on farms across the country. These ideals are worth preserving; and we should do everything we can to encourage our children to continue their farming traditions.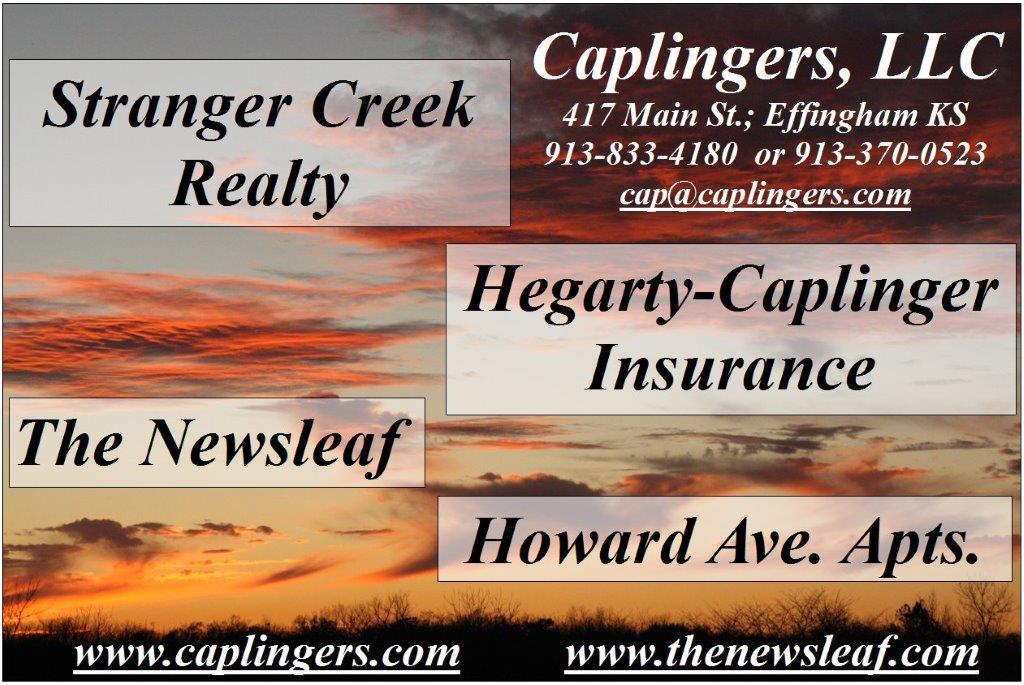 GOVERNMENTAL NEWS
Pyle File
Listening to news reports one gets the idea the Kansas budget has a billion dollar shortfall the next couple of years. Notice the reports add up multiple years to get to the billion dollar amount. This is not necessarily false but needs clarification. (President Trump would most likely call it 'fake news'). The shortfall is due in part to the projected and estimated growth rates. If one assumes a zero growth rate for the budget next year then the numbers come down substantially. While the legislature would have to prioritize spending to do this, it is doable. After all, families and businesses manage to make it by practice. It is called "living within your means". Obviously the government is failing in this and will propose taking more of your hard earned dollars to continue its squirrel cage spending habits.
The Senate debated Senate Substitute for Substitute HB2052. Commonly referred to as the "rescission bill," the legislation makes appropriations revisions for FY'17. The senate voted on amendments to the rescission bill. The first amendment proposed to the bill was offered by the Senate President and would have reduced the nearly 6 billion dollar, current year State General Fund (SGF) budget by 2% or 104 million. The proposal protected education funding directed towards classroom instruction, giving discretionary flexibility to school districts for certain budget items, while making provisions allowing the governor to approve exemption from cuts for hardship cases.
This was a starting point to the budget issues before the legislature. When the 2% proposal failed, the same amendment with a 1% (52 million) reduction was submitted, receiving more votes than the previous motion, but failing to pass. Upon failure of a 1% reduction, a motion was made to amend with a ½% (26 million) reduction, this also failed to garner the necessary votes. It is very clear there is no desire to reduce spending on the current year's budget nor find greater efficiencies. Opponents argued that with less than a third of the current budget year left it was unfair to cut. Many of these same folks voted for a tax increase a few weeks back that would have raised taxes retroactively on taxpayers. Their proposal would have required more tax on the monies earned since January 1, 2017, cutting taxpayer budgets.
Another issue looming before the legislature is the school finance formula. The Courts ruled that the "Block Grants" are not a finance formula and are therefore not constitutional. They used statements by the Governor from his state of the state address to back their arguments. The governor basically said the block grants are a stop-gap measure only until the legislature writes a new formula.
The Court Remedy is two-fold. They provided the legislature an opportunity to enact a new school finance formula by June 30, 2017, retaining jurisdiction over the issue of adequacy. They also place the burden upon the State to demonstrate the new formula is constitutionally adequate.
The court stopped short of ordering a specific dollar increase in funding. The emphasis seems to be on how money is spent and measured achievement. In my opinion, money without accountability will not close achievement gaps. That said, the challenge before legislators is whether to address the test which the court has put before them -to meet requirements- or to simply base decisions on the demands of educational institutions. The latter will not serve the students and will cost students and taxpayers dearly.
I hope you have enjoyed this edition of the Pyle File. Thank you for giving me the privilege of serving you in Topeka. If you have any questions or concerns please feel free to contact my office. You can reach me at: State Capitol Rm 234-E, Topeka, Ks. 66612, 785-296-7279 or dennis.pyle@senate.ks.gov You can also connect with me on Facebook! https://www.facebook.com/dennispyle
AG Derek Schmidt: Arkansas pavers
banned from doing business in Kansas
TOPEKA – (March 24, 2017) – Two Arkansas men operating a paving business have been banned from doing business in Kansas and ordered to repay six Kansas consumers, Kansas Attorney General Derek Schmidt said today.
Albert Jeffrey and Allen Jeffrey, of Pine Bluff, Arkansas, doing business as J. Boys Blacktop and Asphalt Paving, were ordered to repay a total of $48,183 to consumers in Clay, Ottawa, Reno and Saline counties for violations of the Kansas Consumer Protection Act. In addition, the two men and their business were banned from operating in Kansas. District Judge Franklin Theis approved the default judgment Wednesday in Shawnee County District after the defendants failed to answer a lawsuit filed by Schmidt's office in December.
Schmidt accused the men of engaging in door-to-door sales of home improvement services, including installation, sealing and repair of asphalt driveways. The defendants allegedly violated the Kansas Consumer Protection Act by failing to notify consumers of their three-day right to cancel the transaction, cashing the consumers' checks prior tomidnight of the fifth business day, and willfully misrepresenting material facts about the work.
Schmidt warned consumers to be especially cautious of door-to-door home repair sales, which claim to offer a good deal.
"As spring home improvement season begins, consumers should be on the lookout for these fly-by-night operations looking to make a quick buck," Schmidt said. "Consumers who are in need of driveway repairs should seek out local, reputable contractors, get multiple written estimates, and carefully check references before having any work done."
More tips on staying safe from home repair scams are available on the attorney general's consumer protection website at www.InYourCornerKansas.org.
AG Derek Schmidt: Topeka contractor temporarily banned from doing business in Kansas
Seven other roofing contractors fined for failing to register as required by law
TOPEKA – (March 22, 2017) – A Topeka contactor has been prohibited from doing business in Kansas by temporary court order for violating the Kansas Consumer Protection Act and Kansas Roofing Registration Act, Kansas Attorney General Derek Schmidt said today.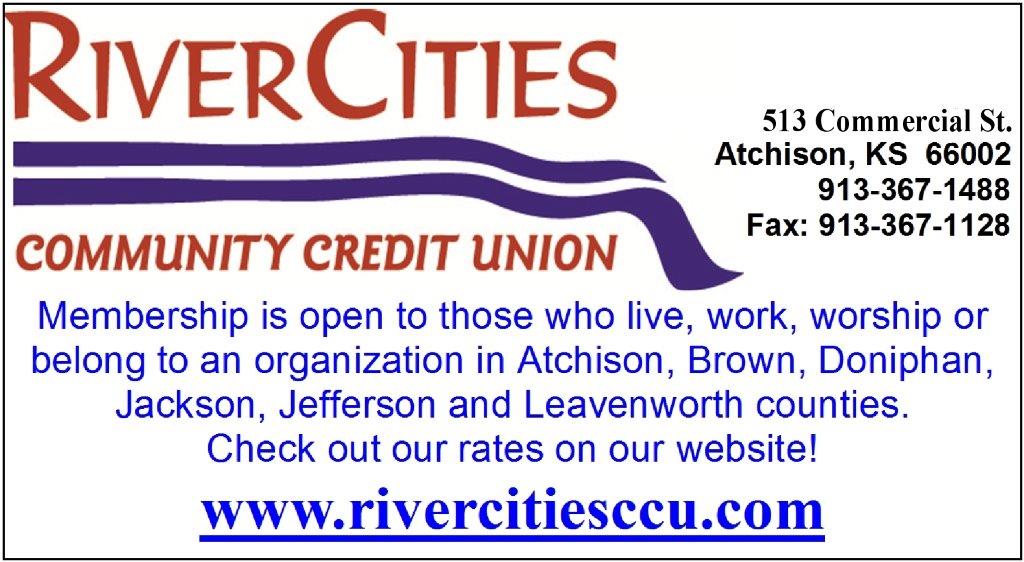 John Shively, dba J&R Remodeling, dba J&S Construction, Topeka, is temporarily banned from doing business in Kansas. Shawnee County District Judge Larry D. Hendricks entered a temporary restraining order on March 13 prohibiting Shively from acting as a roofing contractor in the state. The order was served on Shively last week.
Schmidt filed suit after the defendant failed to respond to a subpoena. The lawsuit alleges the defendant contracted and received payment from a consumer for roofing services that were never performed. The defendant also failed to register as a roofing contractor as required by the Kansas Roofing Registration Act (KRRA). The case is in Shawnee County District Court, No. 2017-CV-109. A copy of the attorney general's lawsuit and temporary restraining order are available at http://bit.ly/2no02Ft.
With the arrival of warm weather and the approach of construction season, Schmidt also announced he has entered into consent judgments with seven other roofing contractors for violations of the KRRA. The settlements require the companies to pay civil penalties for KRRA violations and, in some cases, restitution to consumers. They also require the companies to comply with the KRRA when providing roofing services in the future. The seven roofing contractors fined are:
 Griffin Roofing, LLC; Doniphan County District Court, Case No. 2016-CV-55
 FA Construction, LLC; Cherokee County District Court, Case No. 2016-CV-107
 Mike's General Contracting, LLC; Mitchell County District Court, Case No. 2015-CV-13
 Rooftop Construction, LLC; Shawnee County District Court, Case No. 2016-CV-954
 Arturo Acosta; Meade County District Court, Case No. 2016-CV-20
 Mike Rose Construction LLC; Shawnee County District Court, Case No. 2017-CV-110
 James Reynolds dba JR Roofing and Repairs; Greenwood County District Court, Case No. 2017-CV-2
In each case, Schmidt alleged the defendants engaged in advertising, soliciting or performing roofing contractor services in Kansas without registering with the attorney general's office as required by the KRRA.
Schmidt reminded consumers to make sure roofing contractors are properly registered before signing any contract or having any work done. Consumers should request a copy of their roofer's registration certificate and then should check the attorney general's consumer protection website at www.InYourCornerKansas.org to confirm that the roofer's registration is in good standing.
Sens. Moran, Ernst and Rep. McCaul Introduce Legislation to Support Young People in Agriculture
Bill Encourages Next Generation of Agriculture Producers
WASHINGTON – U.S. Senators Jerry Moran (R-Kan.) and Joni Ernst (R-Iowa) and U.S. Representative Michael McCaul (R-Texas) today introduced legislation to support young people in agriculture by creating a tax exemption for the first $5,000 of income students 18 years of age or younger earn from projects completed through 4-H or FFA. Their bills, the Agriculture Students Encourage, Acknowledge, Reward, Nurture (EARN) Act (S. 671) and the Student Agriculture Protection Act (SAPA) (H.R. 1626), enable students to keep more of the modest income they earn, which can then be invested in education savings or future agricultural projects.
"With the number of new farmers trending downward and more mouths to feed than ever across the globe, Congress must support young people who are interested in a career in agriculture," Sen. Moran said. "This bill is one step we can take to encourage those involved in FFA and 4-H to turn their modest income from the agricultural projects into savings, money for education and training, or toward a future project. Farming kids across the country represent the future of a critical industry and way of life, and this legislation represents an important investment in the next generation."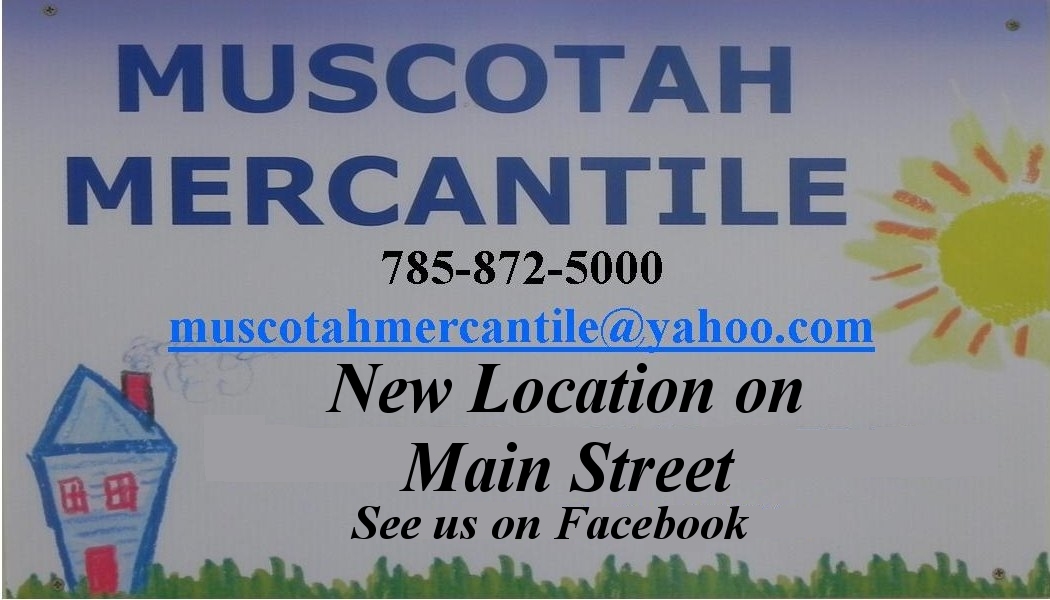 "Ensuring members of student organizations like 4-H and FFA are afforded every opportunity to succeed is not only important for the student's future, but the future of our nation's agriculture," said Sen. Ernst, a former member of the 4-H. "I'm proud to support the Agriculture Students EARN Act to allow our future farmers to gain valuable experience and skills through hands-on projects. By investing in our students' futures, we are investing in the next generation of our nation's leaders that will be on the forefront of agricultural innovation and production for years to come."
"We must do more to encourage our future farmers to stay in the farming business so our country can maintain a secure and steady food supply," said Rep. McCaul. "These students across the nation today represent the future of agriculture, and enabling them to succeed means we all succeed. That is why I am proud to reintroduce the Student Agriculture Protection Act. This bill would eliminate unnecessary barriers for our young farmers to ensure the U.S. remains outfitted with innovative minds that have allowed us to be the world leader in the agricultural industry."
"Recruiting and retaining the next generation of young people to the family farm or to other agricultural pursuits starts here; it starts with legislation like theAgriculture Students EARN Act and the Student Agriculture Protection Act," said National FFA Western Region Vice President Trey Elizondo. "This proposal would undoubtedly enable me and other agricultural education students to strengthen agriculture and support the communities in which we live. My generation is ready to accept the challenge of feeding, clothing, and sheltering our world, and this legislation helps us accept that challenge."
Typical 4-H and FFA projects include showing animals at local and state fairs, growing and harvesting crops, building agricultural mechanic projects and many others. Ag Students EARN would lower the tax burden on the students and give them an opportunity to invest more of what they've earned in future projects, college funds or savings accounts.
"The Agriculture Students EARN and Student Agriculture Protection Acts will significantly impact student agriculturists," said Chapman, Kansas, FFA Member Natalie Harris. "Lots of young people across the nation, like me, are trying their hardest to begin their own supervised agricultural experiences. Any help we can get to make it easier on us to apply what we are learning, to eliminate paperwork, and to strengthen agriculture would be extremely beneficial and appreciated."
Supporters of the legislation include National FFA Organization, National 4-H Council, American Farm Bureau Federation, National Farmers Union and National Young Farmers Coalition.
AG Derek Schmidt: Final documents confirm Defense Department
was concerned about legality of site surveys
TOPEKA – (March 23, 2017) – The federal officials who conducted site surveys of Fort Leavenworth and other mainland sites for possible relocation of terrorist detainees from Guantanamo Bay were aware there were concerns about the legality of their activities, newly released documents reveal.
Kansas Attorney General Derek Schmidt today released the sixth and final installment of records provided to him by the U.S. Department of Defense after a federal court ordered DoD to comply with Schmidt's Freedom of Information Act request for records related to planning for detainee relocation.
"Without changes to the law and appropriations, the plan [to move detainees to the U.S. mainland] won't work," Alisa Stack, director of the Defense Department's Office of Detainee Policy, wrote in an April 10, 2015 email. [See email 3, page 1915].
The 1,211 pages of documents released today brings to 2,481 the total number of pages released under court order in response to Schmidt's FOIA request. All or almost all of the content of almost every page was redacted to be unreadable, so very little could be learned from them. But a few notable provisions remained legible.
"Not sure if you read the clips in the morning," a Defense Department official wrote in a July 28, 2015, email. [email 3, page 1795]. "There was an article that asserts we can't even send teams under current law. That is not our reading. In fact, one expert rebuts the assertion in the article. Inevitably, however, as soon as the teams and the surveys become public knowledge, we will see more of these charges."
That prediction proved correct.
"[P]lease note that [name redacted] evidently was taken to task for site surveys, being told they violated NDAA language," the same official wrote in an August 9, 2015, email. [email 7, page 2102]. "I was told our reading of the language did not preclude such surveys. Need ground truth before we send them out."
In December 2015, Schmidt filed a FOIA request for documents related to the Obama Administration's planning to relocate terrorist detainees from the facility at Guantanamo Bay, Cuba, to the U.S. mainland, possibly to Fort Leavenworth. When the documents were not forthcoming, Schmidt filed a federal lawsuit in July 2016, and a federal magistrate judge ordered the Defense Department to turn over the documents. That production of documents has been ongoing since September, and the most recent documents are the last scheduled to be produced.
The administration of President Donald Trump has indicated it does not intend to move detainees from Guantanamo Bay to the U.S. mainland.
The documents released Friday to the attorney general and made public today, along with all documents previously released pursuant to court order, are available at http://bit.ly/2f7Ty8Z.
MISCELLANEOUS PRESS RELEASES
Monsanto gives $50,000 to support fire relief efforts
MANHATTAN – Monsanto has donated $50,000 to Kansas Farm Bureau's (KFB) Foundation in support of young and beginning ranchers affected by recent wildfires.
The funds will support a Young Farmers & Ranchers (YF&R) fire relief effort between Kansas, Texas, Oklahoma and Colorado state YF&R programs.
"We've seen an outpouring of support since the fires," Amy France, KFB's YF&R chair, says. "Coming together in times like this is indicative of the charitable nature of our nation's agricultural industry and we're incredibly grateful for Monsanto's support."
"Our hearts go out to those individuals and families who have been impacted by the devastating wildfires in Kansas," Brett Begemann, president and chief operating officer at Monsanto, says. "Here at Monsanto we are committed to strengthening both farming communities and the communities where we live and work, and supporting others in agriculture."
"We consider it a privilege to play a small part in the Kansas relief efforts and encourage others to join us in restoring the livelihoods of the state's farmers and ranchers who have lost homes, crops, livestock and grazing lands. We're all in this together," he added.
The wildfires burned an estimated 1.5 million acres in the affected states. These funds will be distributed to help rebuild fence, restock herds, provide hay and other needed items.
To contribute to the fund, visit www.kfb.org/yfr-firerelief. Donations will be matched dollar for dollar because of Monsanto's contribution.
Inaugural FHSU bull sale a huge success
HAYS, Kan. -- Some Fort Hays State University students and faculty in the agriculture department hit the jackpot over spring break. And they didn't have far to go to claim their prize.
In fact, they didn't even leave campus to punch their winning ticket in FHSU's inaugural bull sale on the university farm Monday.
Sparked by a $30,000 winning bid on the very first animal sold, the Round Up sale totaled more than $230,000. FHSU will receive a percentage of that total, with the rest going to the Mann Ranch.
Most of the 60 bulls sold were Red Angus and SimAngus from the Mann Ranch, located about 45 miles east of Wichita in the Flint Hills. Several were Stabilizer bulls from the FHSU farm. The event was part of an initiative through a partnership between Mann Ranch and Fort Hays State.
Fort Hays State students fed and cared for the bulls at the university farm for several months leading up to the sale.
While organizers thought the sale's signature animal, the 1,700-pound Red Angus named Mann Wideload 800 55C, was well worth the amount he brought, they were cautiously optimistic.
"You're pretty nervous with an inaugural sale; you just want everything to run smoothly," said Larry Garten, a veterinarian in the Kansas City area who is a consultant for Mann Ranch. "Did I think that was a $30,000 bull? Yes, the quality was there. Did I think he would bring $30,000 at an inaugural sale? Probably not."
Don Benjamin, interim chair of FHSU's Department of Agriculture, agreed.
"We were hoping around $15,000 to $18,000 on our number one bull," Benjamin said, a smile still plastered on his face at the conclusion of the sale. "That sets the tone for the sale. If your first one goes like that, $8,000 doesn't sound like so much."
Indeed.
Nine other bulls brought at least $5,000 each to help raise the sale average to nearly $3,900 each.
Potential buyers from five different states, and even one from Canada, got in on the bidding -- both in person and online.
DVAuction out of Norfolk, Neb., was in charge of the sale and featured real-time bidding and proxy bidding. Those present were able to view the cattle -- which had been videoed beforehand -- on three large monitors set up in the front of the showroom of the beef barn on the university farm. The same videos were available for online bidders.
"That's what these bull sales have evolved to, where they are videoed, and people can evaluate them on their own time in their pens ahead of the sale," Garten said. "They have time to study those bulls weeks ahead of time on video, so by the time the auction comes around, you know just what you're looking for."
Numerous sponsors were solicited to help with in-kind donations, including a lunch just prior to the start of the auction.
It was a nervous and exciting time for the agriculture department as students and faculty glanced at each other as a half dozen bidders carried the bid up past $25,000. The final duel featured bidders from Canada and Hobart, Okla., with the Oklahoma buyer claiming the highest bid -- and becoming the new owner of Wideload.
As the bidding moved past $20,000, Benjamin couldn't wipe the smile from his face, especially as the bidding kept climbing.
"We would have been pleased with $20,000," Benjamin said. "To have a bull sell for that much ($30,000) is very pleasing."
It was an invaluable experience for numerous other students, in addition to those who cared for the animals.
Judging teams from FHSU and area high schools came through to practice their skills by visiting the university farm and viewing the bulls. About 10 FHSU students helped care for the animals from start to finish, ranging from feeding and watering to preparing them for the video process by DVAuction.
"We were able to put together a number of classes for our judging team," Benjamin said. "Some high school FFA teams and college teams came through, too, and were able to see a quality class. That's been a huge benefit. That probably involved another 150 additional students."
In addition, "the exposure for the university is great," said Mike Stoppel, manager of the university farm's beef unit. "Don has brought a lot of prospective freshmen by the farm, and they're able to see the kinds of things we are doing in the unit. It helps with exposure and recruitment."
All in all, the sale was deemed a huge success and still has those close to the project shaking their heads as to the degree of success.
"With Mike's contacts and the people he knows in the industry, it was a perfect storm," Garten said.
Thane Barker, a senior animal science major from Lebo, said he is pleased to be a part of the resurgence of several programs on the university farm.
Barker had grown up showing sheep, so he decided to get involved with the beef unit at FHSU to widen his experience.
"I like the hands-on, applied aspect at Fort Hays State," he said. "I thought the best part of all this was the marketing aspect, letting people know what we're doing here."
Garten said that while the bull sale "was kind of a trial," he plans to continue his association with FHSU.
"I'm going to keep working with Mike," Garten said. "I could not be more pleased with the professional job that was done with everyone involved with Fort Hays State. Our goal is to make that cow herd out there for Fort Hays State a top-notch cow herd through the influence of my herd."
Final numbers still are being calculated from the sale to determine how much FHSU will receive.
"Let's put it this way," Benjamin said. "It's been well worth our effort. This definitely will be a shot in the arm for our beef unit and some of our other units as well."
And he wasn't just talking about the monetary benefits.
"What the students learned from all this was invaluable," Benjamin said. "With all the planning of the sale and taking care of the animals, learning about feed bunk management, how to torch and clip the bulls themselves. It's an experience they'll never forget."
WILDLIFE AND PARKS REPORTS
Entries Being Accepted For 2017 Wild About Kansas Photo Contest
PRATT – Don't let Facebook and Instagram be the only places you share your favorite wildlife, hunting, fishing, and other outdoor photos; enter them in the 2017 Wild About Kansas photo contest. Hosted by Kansas Wildlife and Parks Magazine staff, the 5th annual contest will kick off March 23 and run through 5 p.m. on Oct 13, 2017. The contest is open to both Kansas residents and nonresidents, and there is no age limit.
Participants can enter up to three photos, given the photos are the participants' original work and were taken in the state of Kansas. Winning entries will be featured in the 2018 Mar/Apr issue of Kansas Wildlife and Parks Magazine. To enter the contest, visit ksoutdoors.com/Services/Publications/Magazine/2017-Wild-About-Kansas-Photo-Contest.
Photos must fall within one of the following categories:
Wildlife (game and nongame animals, primarily mammals, migratory birds, furbearers, etc.)
Outdoor Recreation (people participating in recreational activities outdoors,nothunting or fishing)
Landscapes (scenery; wildlife may be present, but should not be the sole focus of the image)
Other Species (insects, reptiles, and amphibians)
Hunting and Fishing (hunters and anglers; Photos with dead game will be accepted, however, "action" shots, or photos taken during the activity will be given preference)
Each photo will be judged on creativity, composition, subject matter, lighting and overall sharpness.
All photos must be submitted electronically. Photos that do not meet the minimum file size requirements (1 MB) will NOT be accepted.
For more information and to enter the contest, visit ksoutdoors.com and click "Publications" from the menu on the left, then "2017 Wild About Kansas Photo Contest."
Last Chance To Get Discounted Spring Turkey Combos
PRATT – You don't need a coupon, but you do need to hurry. Early bird rates on all spring turkey permit and game tag combos will be ending March 31, so if you're a turkey hunter, now is the time to buy.
You can save this spring by buying your combination turkey permit/game tags before the start of the season. After March 31, permits can only be purchased separately and at the regular price. Early buy rates through March 31 are as follows:
Resident Youth Combo (2 birds): $12.50 – save $2.50
General Resident Combo (2 birds): $37.50 – save $7.50
Landowner/Tenant Combo (2 birds): $20.00 – save $12.50
Nonresident Youth Combo (2 birds): $22.50 – save $2.50
Nonresident Combo (2 birds): $87.50 – save $7.50
Nonresident Tenant Combo (2 birds): $45.00 – save $20.00
A turkey permit or game tag is valid for one bearded turkey. In addition to turkey permits, all hunters must have a valid hunting license, unless exempt by law.
Any individual who has purchased a spring turkey permit is also eligible for one spring turkey game tag. Spring game tags are valid for Units 1, 2, 3, 5 and 6. Youth permits are valid statewide, including Unit 4.
Hunters who drew a Unit 4 (southwest Kansas) spring turkey permit earlier this year may also use their Unit 4 permit in adjacent Units 1, 2 and 5.
The 2017 Kansas spring turkey season will kick off with the youth and disabled season April 1- 11, followed by the archery season April 3-11, and regular firearm season April 12-May 31.
HISTORY IS FUN by Bob & Helen Caplinger
Old news from the 1946 Issues of Effingham New Leaf
HISTORY FROM THE OBITUARY OF FRED BUDDENBOHM. "Fred Buddenbohm, 82, passed away Friday at the home of his daughter, Mrs. Raymond Searles in Horton.
"Mr. Buddenbohm was born in Germany. He came to this country at the age of 18, returning to Germany in 1901. April 20, 1902, he was united in marriage to Miss Whilamena Meinseun, in Germany. After they arrived in the states according to custom then another ceremony was performed.
"Mr. and Mrs. Buddenbohm began housekeeping 60 years ago, in the home where the Jack Taliaferro family resides.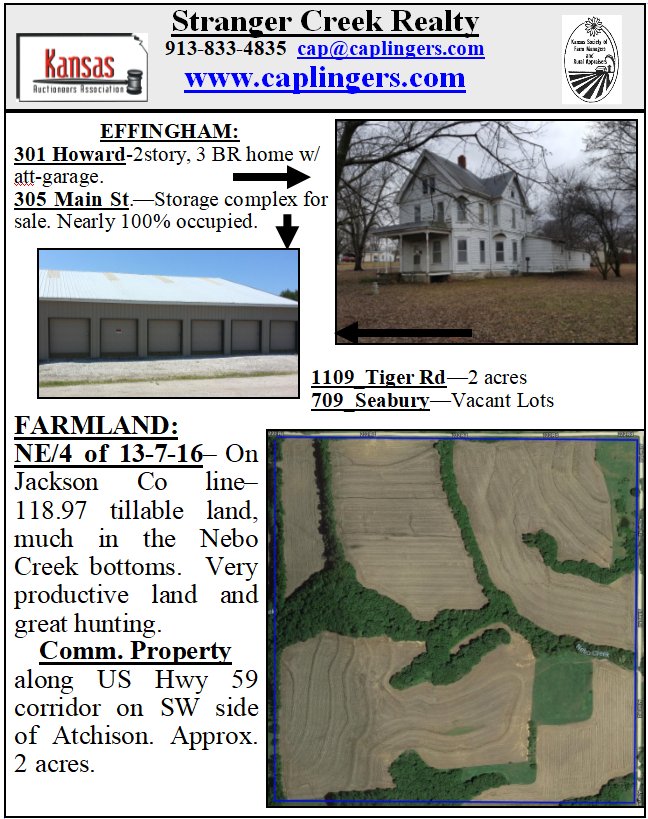 "While there, his nephew, Henry Buddenbohm, arrived from Germany. He made his home with his uncle and aunt for 18 months. The Buddenbohm's purchased a home in the Forest Grove district, where his son, Carl Buddenbohm lives.
"Surviving beside his wife are two daughters, Mrs. Sylvester McDaniel, of Effingham; and Mrs. Raymond Searles, Horton; two sons, Ted Buddenbohm, Atchison; and Carl, of Effingham. Eight grandchildren mourn the departure of a devoted grandfather. They are Albert McDaniel, Muscotah; Florence McDaniel, Judy, Sue and Linda Buddenbohm, of Effingham; Wayne, Reva and Helen Searles, Horton. Otto Buddenbohm, of Memphis, Tenn., formerly Effingham is a nephew.
"Mr. Buddenbohm is a lifelong member of the Lutheran church. He helped build St. Paul's church in the country. When it was moved to Effingham and remodeled he helped again with the work. He was the last charter member of the church. During his early manhood, he was Sunday School superintendent for several years."
NEWS FROM GERMANY. "Henry Buddenbohm received a letter from his one of his brothers in Germany last week. He recently wrote his folks and they replied the same day. It took nearly 50 days for the letters to come and go each way. It had been 8 years since he had heard from his relatives. His mother is still living. She is 89 years old. The brother said they had money but couldn't buy anything. His mother would appreciate coffee, tea and cocoa, so Henry is preparing a box to send her. Five of his nephews were killed in the war."
"BRUN - DIERKING WEDDING. Mr. and Mrs. Wm Brun of Effingham announce the wedding of their daughter Betty to Andy Dierking, son of Mr. and Mrs. Otis Dierking of Atchison.
"The wedding took place at 11 a.m., July 13th, 1946 in the Olathe Methodist church. The bride was attended by Mrs. Lester Bennett and Mr. Bennett attended the bridegroom.
"Mrs. Dierking is a graduate of ACCHS in the class of 1944 and has since been employed in Atchison. Mr. Dierking is a graduate of Atchison High School. He spent 5 years in the armed forces.
ACHS HISTORY. "S. J. Hunter, who was principal of ACHS for 1893 to 1896 died in a Lawrence hospital last Wednesday.
"Mr. Hunter was 79 years old. He was born in Ireland and came to America when a small boy. He attended Baker University at Baldwin and was graduated from the University of Kansas in Lawrence in 1893.
"Mr. Hunter was the local high school's second principal. He was preceded by S. J. Squires and succeeded by J. W. Wilson, now living in Warrensburg, Mo.
"Mr. Hunter was state entomologist for 17 years and a member of the University of Kansas after leaving Effingham for 27 years.
"Mrs. Hunter, the former Lida Campbell of Muscotah, and music instructor at ACHS, passed away several years ago."
HOMOLKA - BUDDENBOHM WEDDING. "James Homolka, of Holyrood, announced the wedding of his daughter, Rose Ann, to Henry Buddenbohm, of Effingham.
"The wedding took place at the Methodist church in Claflin. Mrs. Buddenbohm has been Home Economics teacher at ACCHS the past seven years and will teach again this ensuing year.
"Mr. Buddenbohm is owner and proprietor of the Red and White Store and one of Effingham's enterprising business men."
WALLINGFORD MOVES ON. "Miss Margaret Wallingford, registered nurse, has resigned her position as a staff nurse at the University of Kansas hospitals and has accepted a position as supervisor of obstetrics at Wayne Diagnostic hospital, Detroit. She left for Detroit Saturday after spending a week with her parents, Mr. and Mrs. Charles Wallingford. Her father has been ill and is improved. Miss Wallingford is a graduate of ACCHS."
WELLS - KANNING WEDDING. "Miss Esther Mae Wells, daughter of Mr. and Mrs. Roy Wells, of Rushville, became the bride of Edward Kanning, son of Mr. and Mrs. Otto Kanning, of Lancaster Sunday afternoon at the Christian church in Atchison.
"Miss Eileen Kanning, sister of the bridegroom, was bridesmaid.
"Raymond Latzke, cousin of the bridegroom, was best man. Clarence Poos and Albert Buttron were ushers.
"Mrs. Kanning, a graduate of Atchison high school and Atchison business college, recently resigned her position with Wilson and Co.
"Mr. Kanning, a graduate of ACCHS, was active in 4-H club work, winning many awards in his dairy herds."
NEWS ITEMS OF MEN & WOMEN IN THE SERVICE
POLITICAL AD. "J. F. Willis, who spent nearly 5 years in the service and was recently discharged, will be the deputy sheriff if Fred Farmer is elected. Mr. Willis was in Effingham and vicinity this week and he made a very favorable impression upon all those whom he called. Mr. Willis did his patriotic duty for you, so why not put a cross after Fred Farmer's name and give Mr. Willis employment?"
"Bill Taliaferro, who was recently discharged from service, his wife and two children are at the home of her parents, Mr. and Mrs. Guy Cooper. The house Mrs. Taliaferro and children occupied in Atchison while he was in the service was sold and they were unable to rent a home."
"Lt. Comd. W. C. and Mrs. Foreman and family are home from Cuba. They are at the home of her parents, the Earl Kreiders. Comdr. Foreman has been put on the reserve list and will return to his work at the University of Kansas.
"Osborne Nitz has been discharged from the service and joined his wife, the former Wilma Summers, in Atchison."
"Donald Powell, a graduate of ACCHS, who is attending a Radar school in Florida, has been promoted to Seaman First Class. He expects to be sent overseas."
"Gilbert Lemke wrote his parents he was on his way from New Zealand to the Philippine Islands."
"Because of a little tooth trouble John Kuckelman didn't pass the marine examination, so he enlisted in the army. Kenneth Jensen passed the physical examination, was taken into the marines and sent to San Diego. The boys had hoped to go together."
"Ens. Robert Wilde, who is stationed in Florida, is home on leave."
CLASSIFIED ADS
DO YOU WANT YOUR ISSUE OF THE NEWSLEAF MAILED TO YOUR HOME OR BUSINESS? SUBSCRIPTIONS ARE NOW AVAILABLE AT THE RATE OF $42.00 FOR 1 YEAR. To subscribe send your check to: The Newsleaf; PO Box 209; Effingham, Ks.
FT Clerical/Receptionist-Word processing/general office/Excellent PR skills required/Microsoft/publisher/excel. KPERS Retirement/Vacation/Holiday/Sick Leave
KSRE-Atchison County Extension; PO Box 109; Effingham, KS 66023 - 913-833-5450
PT Clerical/Receptionist 20/25 hrs/wk- Word processing/general office/Excellent PR skills required.
KSRE-Atchison County Extension; PO Box 109; Effingham, KS 66023 - 913-833-5450
The City of Effingham is accepting applications for lifeguard positions until 3:00 p.m. on April 5, 2017. Applicants must have current certifications or be pursuing certifications in Lifeguarding, CPR and First Aid. Application forms are available at the City office, 414 Main Street. EOE.
St. Ann's Church Altar Society
EASTER
<![if !vml]>
<![endif]>
Saturday, April 15, 2017
Main Street
Effingham, KS
(in front of Effingham City Library)
8:00 am – Sold Out
"GUESS WHO"
Can you identify the place, persons or year in this photo? Last issue Shirley Juencke received an award from an Atchison business man Louis Bush of Bush Radio & Appliance.
LAST WEEK
Problems with this web site contact cap@thenewsleaf.com Last updated 3-28-2017
<![if !vml]>
<![endif]>