You are our Visitor
The July 17, 2018 Edition
of
The Newsleaf
Vol. 15 Issue 28
BETWEEN THE ISSUES
FRONT PAGE
USDA Authorizes Emergency Haying and Grazing of Conservation Reserve Program Acres for Kansas
(Manhattan, Kansas), July 12, 2018 – U.S. Department of Agriculture (USDA) Farm Service Agency (FSA) State Executive Director David Schemm today announced that 43 Kansas counties are authorized for emergency haying and grazing use of Conservation Reserve Program (CRP) acres for the remainder of fiscal year 2018, which runs through September 30. A map of authorized counties can be found on the Kansas FSA webpage, www.fsa.usda.gov/ks.
AG Charges Six With Medicaid Fraud, Related Crimes In National Sweep
TOPEKA – (July 10, 2018) – Kansas Attorney General Derek Schmidt today announced that his office has charged six individuals with Medicaid fraud and/or related charges as part of a nationwide enforcement action led by the U.S. Department of Justice.
The charges against the six individuals allege losses to the Kansas Medicaid program totaling more than $90,000 in false billings. The cases filed were as follows:
· State v. Lindsey Gill and State v. Dorothy Gill; Lyon County Case Nos. 18-CR-264 and 18-CR-265; Each charged with possession with intent to distribute, possession of a controlled substance, forgery, unlawful distribution of a controlled substance using a telecommunication device, unlawfully obtaining a prescription only drug, Medicaid fraud and theft.
· State v. Rebecca Tosh; Crawford County Case No. 18-CR-199-P; Charged with making a false claim to the Medicaid program, theft, and unlawful acts concerning computers.
· State v. Candy German; Edwards County Case No. 18-CR-30; Charged with destruction or concealment of records.
· State v. Jeremy Bailey; Johnson County Case No. 18-CR-1787; Charged with theft, unlawful possession of a controlled substance and Medicaid fraud.
· State v. Brittney Jackson; Sedgwick County Case No. 18-CR-1703-FE; Charged with theft, unlawful possession of a controlled substance, making a false writing and Medicaid fraud.
Criminal charges are merely accusations; individuals are presumed innocent unless and until proven guilty.
The cases were filed as part of the second National Health Care Fraud Takedown, which included the U.S. Department of Justice, U.S. Department of Health and Human Services, the Drug Enforcement Administration, Defense Criminal Investigative Service and state Medicaid Fraud Control Units. The nationwide sweep, targeting fraud against the Medicare, Medicaid and TRICARE programs, included more than 600 defendants in 58 federal judicial districts charged with participating in fraud schemes involving approximately $2 billion in losses to Medicare and Medicaid.
Fair Pavilion Project Making Progress
The Effingham Atchison County Fair Association has recently received a gift of some additional property on the south side of the City Park and is constructing a pavilion for the purposes of providing a better location and accommodation for the entertainment portion of the fair experience. Presently, Bottorff Construction is working on the cement part of the structure of the new pavilion. The pavilion will face the crowd on the west side.
The fair has received many donation towards this project but is still seeking more. See the flyer within these pages for more information. Some groups are commingling monies to meet the goals and get their group on the list of major donors. Such a group is the Shannon 4-H Club Alumni. They are contacting their past members and trying to raise enough money to have their old club on the list of donors. Lonnie Coder is heading up that effort. If you are a member of the old Shannon 4-H Club, give him a call.
County Fair Book Available
The Atchison County Fair Book has been sent to the printers. A digital version is available from their google drive. Enter this URL into your browser and you can download the document. The link is also on the Fair's Facebook page. https://drive.google.com/file/d/1gVHX6xetg1_q385mBvu8a5gHZLuvuCbL/view
Statewide Partners Announce New Public Awareness Effort Targeting Buyers Of Sex
TOPEKA – (July 9, 2018) – Kansas Attorney General Derek Schmidt today announced a new statewide public awareness campaign targeting the demand for commercial sex in Kansas.
Schmidt and representatives from partnering organizations across the state held a news conference this morning announcing the Demand an End initiative. The initial partners include more than 60 representatives from law enforcement, state government and organizations that serve human trafficking victims in Kansas.
Demand an End is a sex trafficking-specific public awareness campaign driven by a demand-focused approach and designed to complement and build upon legislative initiatives to deter buyers and reduce the demand for commercial sex. Kansas is one of 11 states participating in this effort supported by Street Grace, a national organization that mobilizes community resources to fight sex trafficking through awareness, education and action.
Speakers at the news conference in addition to Schmidt included Karen Countryman-Roswurm, Founding Executive Director of the Center for Combating Human Trafficking at Wichita State University; Kirk Thompson, Director of the KBI; Secretary Gina Meier Hummel, Kansas Department for Children and Families; Secretary Lana Gordon, Kansas Department of Labor; Blanche Parks, Rotary District Governor for District 5710, which includes parts of Northeast Kansas; and Barry Feaker, Executive Director of Freedom Now USA.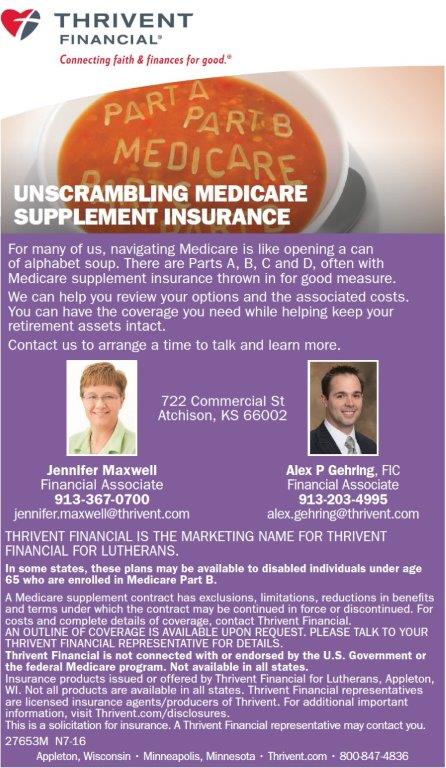 Sex trafficking, a modern form of slavery, is one of the largest and fastest growing criminal industries in the world. The driving force behind domestic sex trafficking is the demand for commercial sex. If nobody purchased individuals for sex, the crime of sex trafficking wouldn't exist.
"Buyers who create the demand for commercial sex must be held accountable for their role in enabling sex trafficking and other forms of commercial sexual exploitation," Schmidt said. "As part of ongoing efforts to combat human trafficking, we need to address what drives the demand for trafficking victims – the money spent by those who buy sex. Our goal is to foster a culture in Kansas in which the buying and selling of human beings for another's sexual gratification is not acceptable. Buying sex is not a victimless crime."
As part of the public awareness initiative, Schmidt announced a new website with information about the effort and a petition for Kansans to sign to demand an end to sex buying. The petition will be presented to the governor and the Kansas Legislature during next year's legislative session. Information about the red flags for human trafficking and how to report it can be found at https://ag.ks.gov/human-trafficking. To report potential human trafficking, please call the National Human Trafficking Hotline at 1-888-3737-888.
To sign the petition to Demand an End to sex buying, visit http://DemandAnEnd.KS.gov. A list of partnering organizations can also be found at the link provided.
ALL AROUND US
CHRISTMAS IN JULY
Christmas carols rang throughout the Effingham Union Church service last Sunday. The Mary Martha Circle was in charge of the annual mission program, Christmas in July. James Fasse was the leader of the church service. Elaine Oakleaf gave the children's service about angels. For the program the Mary Martha Players under the direction of Elaine Oakleaf performed, "The Tree Top Angels Inspection Crew". Those portraying the tree top angels were Linda Montgomery in the role of
Melody, Sally Ellerman was Gabby, Nancy Keith was Hope, Jane Moser was Dew Drop, Ida Taliaferro was the Wise One, and Jennifer Snyder was Hope and her granddaughter was an angel in training.
The angels gathered to inspect the new 2018 tree top angel and were quite startled to have Dew Drop, a fairy, dressed in purple and wearing colorful wings, waltzed and announced that she was the new tree top ornament. But after the angels explained why angels were important and the importance of the Christmas story Dew Drop decided to change her name to Joy and become an angel. The skit humorously reminded everyone of the importance of Christmas.
After the service the Night Circle held its annual July Picnic in the Christian Educational building with over 50 people enjoying the abundance feast of fried chicken with lots of side dishes. Before the dinner Alice Johnson gave the devotion on the difference of doing church and being the church. She concluded with these words, "In doing church we reveal ourselves to God and when we are being the church we reveal God to others".
Then Chairman Cindy Ladd gave the blessing.
Saturday, August 4th | 5:30 pm
Santa Fe Depot
Presentation and Reception
Honoring the Berger Family
Proceeds to benefit the Atchison Santa Fe Depot
For more information, please contact the Atchison Area Chamber of Commerce at (800) 234-1854
Tickets: $50 (plus service fee)
Purchase online at:
http://visitatchison.com/event/vision-of-excellence/
MUSCOTAH NEWS ~ Susan Higley
Christmas in July is coming to the Muscotah Mercantile on Saturday, July 21st from 7 a.m. to 3 p.m. There will be several selling their Christmas items and what a good chance to buy decorations and other holiday items. There will be "cool" holiday food for the occasion including cold slaw, chilly dogs and Christmas cookies. Call the Mercantile at 785-872-5000 to reserve your selling space in the tent. What a fun idea for a hot July Saturday. Check out all the specials.
The drawing for the Muscotah Days quilt was held Friday afternoon at the Mercantile. Penny Bielert of Topeka was the lucky winner. She had signed up at the Holton quilts at the courthouse. The quilt was made by several of the local ladies and was beautiful as always. Thank you to all those who helped with this wonderful project.
Clayton Higley returned Tuesday after spending over two weeks near Durango, CO assisting with one of the wildfires. The program is sponsored by the BIA (Bureau of Indian Affairs) in Horton. Students from Horton, Hiawatha and other schools participated. There were three teams. Clayton was on the Red Cedar team. His duties included cleaning their camp site, helping with meals and other required duties. He said the days were long but the weather was tolerable since the humidity is so low. The team slept in tents weather permitting and stayed in a school gym when it rained. Their meals were catered in and he said they were pretty good, but he missed his pasta. He returned home last Tuesday night, July 10th and was put on a list that could get called back soon since there are still several fires still spreading. Clayton will be a senior this coming year at Horton High School.
On Saturday, July 28th, Muscotah Outreach will be holding "Joe Tinker Day". There will be a potluck supper at 5 p.m. followed by ice cream with all your favorite toppings along with brownies. If there are enough interested a softball game will follow for any ages that want to play. A dance will follow on the cement slab starting at 6 p.m. Come enjoy the evening with friends and family. The Outreach plans events that will involve people from town and the area.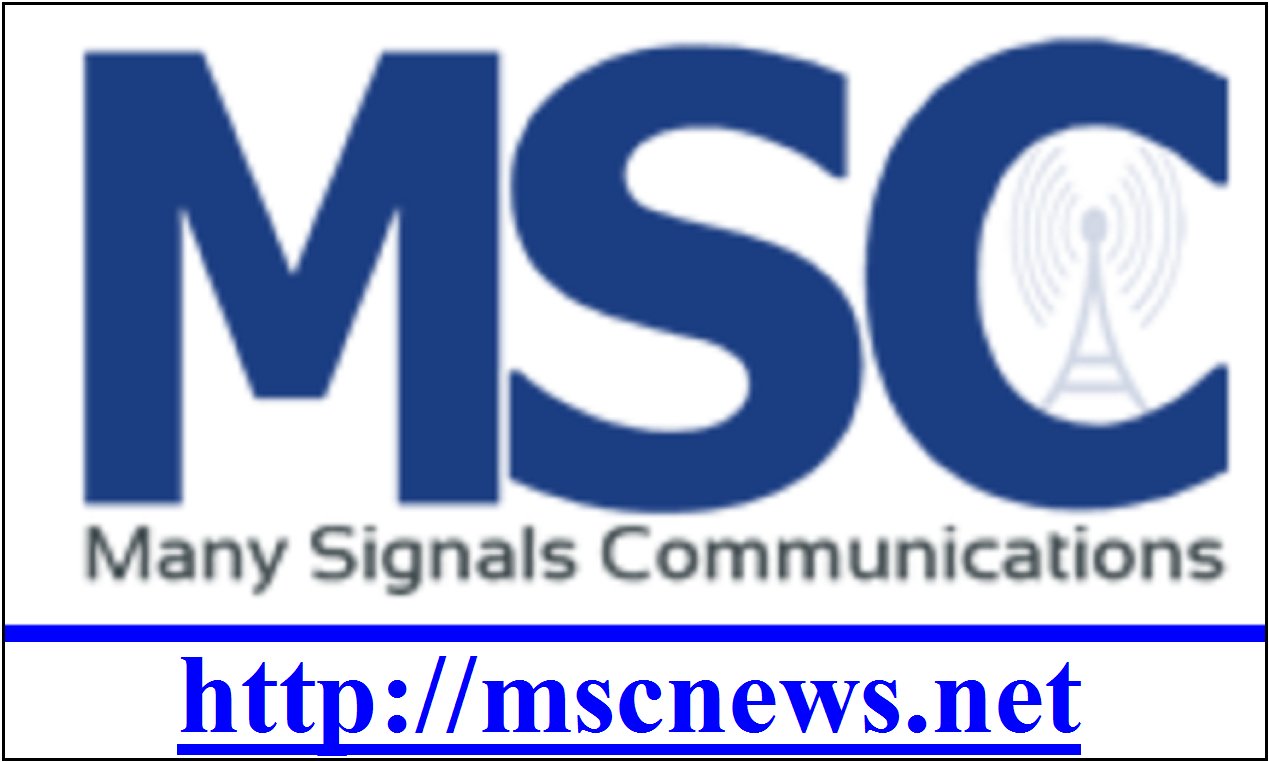 "The Armor of God" is the theme for the Muscotah United Church's Vacation Bible School for ages 3 to 12. Bible School will run from Monday, July 30th to Friday, August 3rd. All children in this age group are invited to attend.
Saturday, July 21st from 2 to 4 p.m. will be the next Cancer Support Bingo at the community building from 2 to 4 p.m. There will be plenty of refreshments and prizes for everyone. Proceeds go to help local cancer patients with extra expenses incurred during treatment and recovery. Some have fun and help those suffering from this terrible disease.
ATCHISON NEWS
SUMMER "special" MUSEUM STORYTIMES
July 17, 2018 – 10 am – 11:30 am
Summer Museum 'Traveling' Story time Set to Take Off for Tales of Family Vacations Across the USA
Museum Story time will "hit the road" for stories of Family Vacations near and far this Tuesday, July 17 all while staying in the cool environs of Atchison County's Museum.
"We'll have some stories about different kinds of trips but I hope all the story time kids will bring in their own stories to show & tell," said Miss D (Darlene Mason-Taylor) the education coordinator of the Atchison County Historical Society. "Bring that cool souvenir you had to bring home, or bring a picture of a place your family likes to go to or wants to go to."
Family Vacation USA is about what most everyone's thoughts turn to this time of year – getting away – maybe just down the road or across the country – or even just in the backyard for a change of pace. For Museum Story time we will have some fun activities to introduce the concept of maps and counting how many states you have to cross or how many steps it takes and lots more.
Museum Story time is Free and Open to the Public and takes place in the air conditioned comfort of Atchison County's Museum in the historic Santa Fe Depot, with story time on Tuesday, July 17 starting at 10 am. The Museum is located at 200 S. 10th Street in Atchison. Each week Miss D. will be leading stories, games, crafts, exploring hunts and more. Books and additional learning options are available before and during the program to help challenge young and older visitors. And there is coffee for parents and grandparents.
Each week there will also be a new STEM science activity for story time kids from the National Informal STEM Education Network grant awarded this year to the Atchison County Historical Society looking at real science as done by NASA preparing for exploration of Mars.
Need more info? – check Atchison County's Museum out on Facebook: Facebook.com/AtchisonHistory -or email the Museum at GoWest@atchisonhistory.org or call the museum 913-367-6238. Please pass-the-word in person or electronically to others you think would be interested in attending.
Summer Story times in the Museum: Exploring is the Summer Theme
Tuesday – July 17 – Exploring Family Vacation USA – share your exploring story day
Tuesday – July 24 – Amelia Earhart's Birthday Exploring Aviation & Summer Wrap Up Party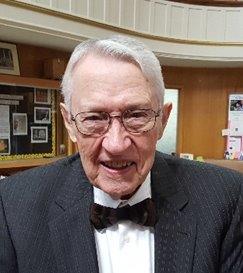 NEW BEGINNINGS ~ Jack Albright
IS IT ALREADY THAT LATE
When I was a freshman in college I rented a room in a very old house called "The Crow's Nest." It was called that because a widow named Crow owned it and rented rooms to college boys.
It was not the wisest choice for me to rent a room because my parents lived in the same town where the college was and I could live there rent-free.
However, it was wise for me, at age 19, because I wanted to be "independent and out on my own." I became the seventh boy living on the second floor of the Crow's Nest. None of us drank alcohol or smoked cigarettes. We played a domino game called forty-two. None of us played with poker cards because our Baptist relatives said it was sinful. Forty-two followed the exact rules that poker did, so later in my life I bravely changed the name "forty-two" into "Baptist Poker." I felt so mature and manly.
The first night I played forty-two with the boys, I became more "manly" by learning to drink coffee without sugar or cream. I also became one-of–the guys when I realized that the sun was coming up. I asked, "Is it that late?" They responded; "No. But it is that early." We had played dominoes all night.
Yesterday I woke feeling mildly depressed. I asked myself, is it "that late" in my life? Have I reached the time in my life when my writer's block is permanent? Am I no longer effective in extending a helping hand to others?" If the answer to those questions is a truthful "Yes"...then I have lost a major element in the purpose of my life.
Today we attended a gathering of people from various churches that discuss a topic of interest. This week Jim Cormode, pastor of the Cummings Christian Church was our discussion leader. We explored how we develop our Christian belief system. Martin Luther is a prime example. He was in a dangerous life and death struggle by breaking with the Catholic Church. His famous Ninety Five Thesis proclaimed his belief that "The just shall live by faith" without many Catholic rules." He became an immediate enemy of the Catholic Church. (Romans 1:16 NKJV).
Presbyterians, Methodists, Baptist, and other denominations developed their beliefs about faith that applied to their particular and cultural needs. Example: How did churches interpret, "The truth shall make you free," during slavery conflicts?
I was a resident in Atchison Senior Village during October and November of 2017. I was being treated for all the complications connected with prostate cancer. I was also dangerously depressed because my son and daughter had abandoned me and robbed me of my granddaughter, who is now ten.
Two Christian male staff members immediately accepted me as their pastor. On two occasions one of them came into my room, knelt beside my recliner, and prayed for me.
He later asked me a question that I was unable to answer immediately. "What part did prayer and faith have in your recovery?"
I was later surprised with my simplistic answer. "Asking what faith and prayer had to do with my recovery is equal to asking me, what part did breathing have in your recovery."
Faith, prayer, and breathing in God's atmosphere are not like a raincoat or umbrella during a shower. God, Jesus, and the Holy Spirit have been permanent and living entities for ninety years. Jesus entered my heart in a special saving way when I was eleven. The song, "He walks with me, and talks with me, and tells me I am His own" is more than a beautiful song. It is a living reality.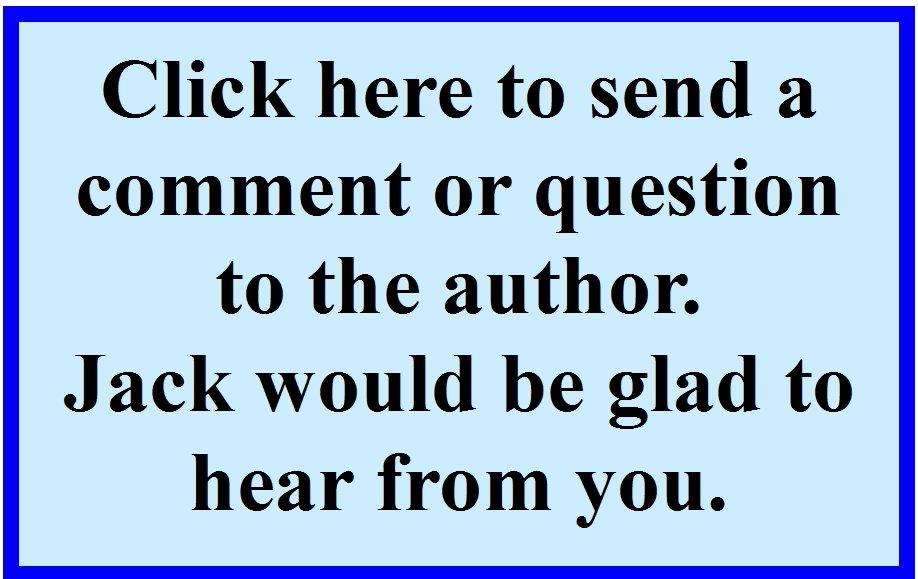 And yes. I broke my writer's block.
FROM PASTOR AL ~ Al Schirmacher
Christian friend,
He's Here
"God is our refuge and strength, an ever-present help in trouble." Psalm 46:1 NIV
"Where can I go from your Spirit? Where can I flee from your presence? If I go up to the heavens, you are there; if I make my bed in the depths, you are there. If I rise on the wings of the dawn, if I settle on the far side of the sea, even there your hand will guide me, your right hand will hold me fast." Psalm 139:7-10 NIV
""Am I only a God nearby," declares the Lord, "and not a God far away? Who can hide in secret places so that I cannot see them?" declares the Lord. "Do not I fill heaven and earth?" declares the Lord." Jeremiah 23:23-24 NIV
God is everywhere present.
God is present here.
And, for the Christian, He is present in your & my heart.
But we often don't act that way.
We act as if He's distant, removed, disinterested, in Heaven, perhaps coming when called.
Nothing could be further from the truth.
So - if the central Purpose of existence - if the Lover & Judge of your soul - is here now always....
How should you then live?
what if
(powerful words)
we eliminated
one year of high school
& replaced it
with four compulsory
three month
cross cultural
cross social
cross economic
living assignments
say
three months inner city
three months remote rural
three months cross racial
three months international
or similar mix
would we reduce prejudice
demolish stereotypes
open dialogue
deepen understanding
even create
lifetime volunteers?
Christian friend,
We often suffer because of poor decisions.
But sometimes we suffer through no fault of our own.
Here are some passages to help you through such times -
· Psalm 13 - you can pour out your complaint to God
· I Kings 19 - God cares & will bring you through it
· Job 1 & 2 - there are reasons for your suffering that transcend you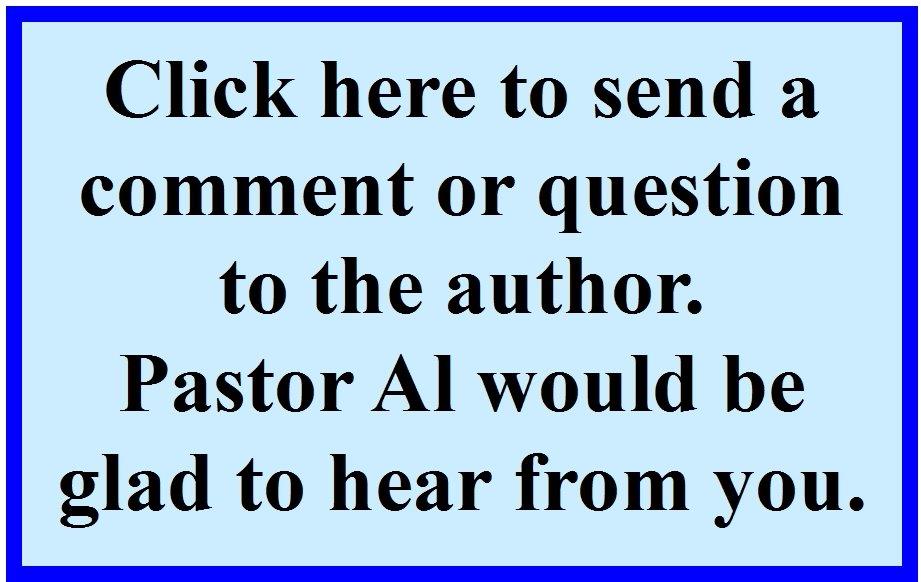 · I Peter 3:15-18 - your suffering draws others to Jesus
· James 1:2-5 - suffering does develop character.
May the Lord meet you in your struggles & trials.
LETTERS TO THE EDITOR
ENJOY BREAD ~ John Schlageck, KFB
While the 2018 wheat harvest remains fresh in the minds of Kansans, it's worth remembering civilization has been directly linked to the cultivation of grain. When primitive man first learned he could grow wheat during the summer, store it for winter food and use the leftover wheat to plant in the spring, he realized he could settle in one place.
Villages and towns followed as man no longer needed to follow game and forage for food. Anthropologists speculate that primitive man probably first chewed the raw wheat kernel before he learned to pound it into flour and mix it with water to make porridge.
Approximately 10,000 years B.C., man first started eating a crude form of flat bread baked with flour and water. Since that early beginning, wheat has become known as the staff of life. It has remained a staple in our diets in this country and around the world.
During this year when the Kansas wheat crop will be one of the smallest on record, it seems only fitting to take a closer look at this healthy food source.
For many, our day begins with a slice or two of bread made from wheat. Some people continue to eat wheat in snacks or some other form, throughout the day. Still, most Americans rarely eat more than four or five servings of bread, cereal, rice and pasta foods each day. The daily recommended intake is six to 11 servings according to U.S. dietary guidelines.
Today's well-informed consumer continues to understand the importance of increasing the consumption of whole grains. The convenience and nutrition of wheat makes it a natural for our fast-paced society. Wheat snacks come in an endless variety bound to please nearly every pallet.
Wheat consists mainly of complex carbohydrates that provide a source of time-released energy. The nutrition community recommends 45-65 percent of our daily calories come from carbohydrates.
Nutritionists also advise eating no more than 20-35 percent of our calories from fats and approximately 10-35 percent of our calories from protein.

Wheat foods provide fiber in our diets. Fiber is the carbohydrate in food that humans cannot digest. Fiber acts as a broom and sweeps out the digestive tract.
Eating fiber regularly helps with fewer incidences of colon cancer and some types of heart diseases. Sufficient amounts of fiber in our diet have been related to better control of diabetes and an overall healthy colon, according to nutritionists.
Research also suggests eating wheat bran may help prevent breast cancer.
Wheat foods are good sources of fiber as are fruits and vegetables. The American Dietetic Association recommends eating 20-35 grams of fiber daily. Americans usually consume only about 12 grams.
Kansans use hard red winter wheat in yeast breads and hard rolls. This state also produces the best flours in the world.
Look for ways to serve wheat products with every meal. This may not only improve your health and that of your family, but the economy of Kansas – the Wheat State.
John Schlageck is a leading commentator on agriculture and rural Kansas. Born and raised on a diversified farm in northwestern Kansas, his writing reflects a lifetime of experience, knowledge and passion.
GOVERNMENTAL NEWS
288 crime victims to receive support
TOPEKA – (July 13, 2018) – The Kansas Crime Victims Compensation Board yesterday awarded financial assistance to 288 victims of violent crime at its July meeting, Kansas Attorney General Derek Schmidt said.
Awards were made in 120 new cases. Additional expenses were paid in 168 previously submitted cases. The awards totaled $270,028.53.
The Division of Crime Victims Compensation in Schmidt's office administers the Crime Victims Compensation program, which was established in 1978 to help victims of violent crime pay for their unexpected expenses such as medical treatment, mental health counseling, lost wages, dependent support and funeral expenses.
The state's three-member Crime Victims Compensation Board determines claims that are eligible for payment and how much money will be awarded to each claimant. Awards are limited to a maximum total amount of $25,000 with limitations of $5,000 for funeral expense, $5,000 for outpatient mental health counseling, $10,000 for inpatient mental health treatment and $1,500 for grief counseling for family survivors of homicide victims.
A portion of assessed court costs and fines, inmate wages, parole fees and restitution paid by convicted offenders provides funding to the program.
For more information about the Crime Victims Compensation program call (785) 296-2359 or visit the attorney general's website at www.ag.ks.gov.
Concealed Carry Application Numbers Continue To Decline In 2018 Fiscal Year
TOPEKA – (July 11, 2018) – The number of Kansans applying for new concealed carry licenses continued to decline in the recently ended 2018 fiscal year, Kansas Attorney General Derek Schmidt said today.
Between July 1, 2017, and June 30, 2018, the attorney general's Concealed Carry Licensing Unit received 4,896 new applications. This was the lowest number of applications received in a fiscal year since the licensing program began in 2006. A legislative change in 2015 allows eligible Kansans to carry concealed without a license.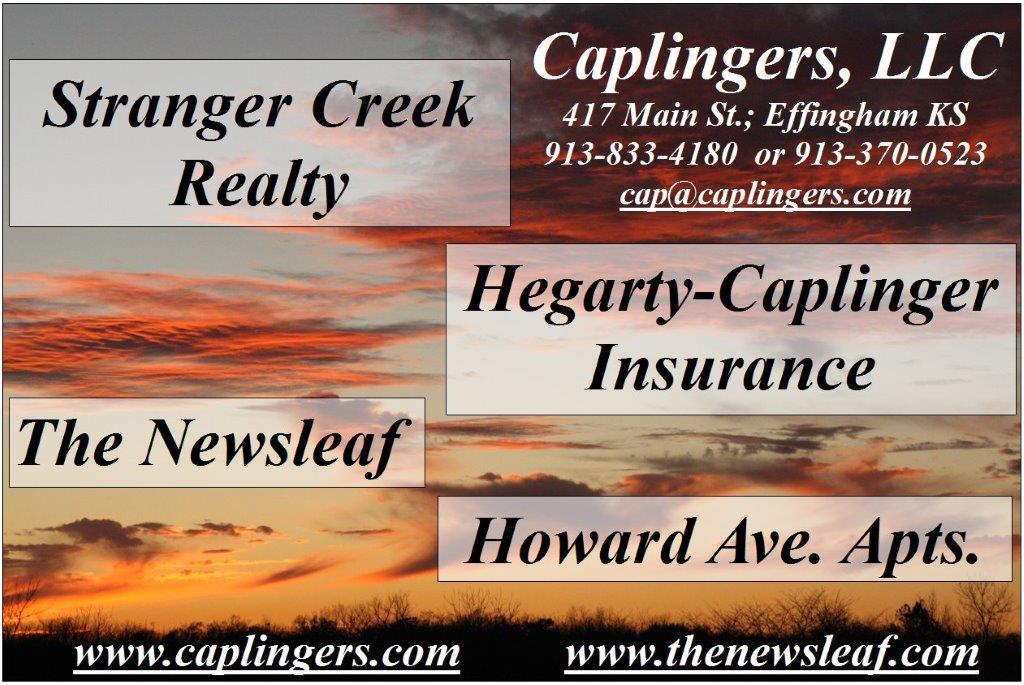 While the number of new applications has waned, most Kansans who already have licenses are choosing to keep their licenses active. The Concealed Carry Licensing Unit received more than 16,000 renewal applications during the 2018 fiscal year.
Licenses are still required in most states, and Kansas licenses are currently recognized in 40 states.
"Many Kansans continue to recognize the benefits of obtaining a license, including our reciprocity agreements with other states," Schmidt said. "We continue to work with other states to ensure Kansas licenses are recognized."
The Kansas Legislature also recently adopted a reduction in the application fee for concealed carry licenses for the 2019 fiscal year. The application fee for new applicants was lowered to $112 from $132.50. The cost for license renewals remains unchanged at $25.
Schmidt also encouraged all Kansans who intend to carry firearms to pursue training opportunities. He reminded all Kansans who choose to carry firearms to comply with properly posted signage and all applicable law.
Currently, more than 85,000 Kansans have active concealed carry licenses. More information on the concealed carry licensing program is available on the attorney general's website at www.ag.ks.gov/concealed-carry.
AG Asks U.S Court Of Appeals To Rule CFPB Structure Unconstitutional
TOPEKA – (July 13, 2018) – The governance structure of the Consumer Financial Protection Bureau (CFPB) is unconstitutional, Kansas Attorney General Derek Schmidt has told a federal appellate court in New Orleans.
Schmidt, along with the attorneys general of 12 other states and the Governor of Maine, on Monday filed an amicus brief with the U.S. Court of Appeals for the 5th Circuit arguing that the CFPB's structure violates the separation of powers by improperly limiting the constitutional authority of the president to remove the agency's director from office. The Texas-led brief argues that the Constitution does not permit the consolidation of sweeping and unchecked executive powers in an administrative agency headed by a sole director who may be removed only for cause.
Kansas previously made the same argument in a separate case in the U.S. Court of Appeals for the District of Columbia Circuit. Earlier this year, that court ruled 7-3 against the Kansas position and upheld the constitutionality of the CFPB's structure. Notably, the judges in dissent, who agreed with the Kansas position, were led by Judge Brett Kavanaugh, who now has been nominated to the U.S. Supreme Court.
"Charged with enforcing various federal consumer-protection laws, the CFPB is headed by a single director – not a board or a group of commissioners," the states wrote this week in their 5th Circuit brief. "The structure is unprecedented. Before the CFPB's creation, 'no independent agency exercising substantial executive authority ha[d] ever been headed by a single person.' As Judge Kavanaugh of the D.C. Circuit recently observed, 'the Director of the CFPB possesses more unilateral authority – that is, authority to take action on one's own, subject to no check – than any single commissioner or board member in any other independent agency in the U.S. government.'"
Schmidt said he hopes the 5th Circuit agrees with Kansas and disagrees with the D.C. Circuit. Such a disagreement between the appellate courts would need to be resolved by the U.S. Supreme Court. The case is Consumer Financial Protection Bureau v. All American Check Cashing Inc. A copy of the brief is available at http://bit.ly/2NPBDDs.
MISCELLANEOUS PRESS RELEASES
Summit on Agricultural Growth to Be Held August 23 in Manhattan
MANHATTAN, Kan. — Join agriculture leaders from across the state at the third annual Kansas Governor's Summit on Agricultural Growth on Thursday, Aug. 23, 2018, at the Manhattan Conference Center at the Hilton Garden Inn. The Summit is an interactive day filled with sessions designed to promote action and collaboration as the Kansas agriculture community works to create an environment that encourages growth throughout Kansas, in all areas of agriculture. Growth in agriculture has a direct impact on statewide economic growth: agriculture accounts for 45 percent of the state's economy, and is valued at nearly $68 billion.
"When we look at the impact of agriculture in communities across the state and in the state's economy as a whole, it is clear that growth in agriculture is key to growth of the Kansas economy," said Kansas Governor Jeff Colyer. "The annual Ag Growth Summit has been instrumental in the strategic planning process in the Kansas agriculture industry."
The first two years of the Ag Growth Summit led to the development of desired growth outcomes in each of 19 Kansas agricultural sectors, and action plans to achieve those outcomes. This year's Summit will build upon those growth outcomes and action plans as attendees work together to develop strategies to overcome barriers and encourage growth. Breakout sessions will again focus on the specific sectors — from beef, corn and wheat to dairy, food processing and animal health — as well as on industry-wide topics that affect multiple sectors and agricultural communities across the state.
This year's Summit will again include an evening social event on Wednesday, Aug. 22, beginning at 6:00 p.m. at the Stanley Stout Center on the north side of the K-State campus. The Ag Growth Summit will take place on Thursday, Aug. 23, at the Manhattan Conference Center at the Hilton Garden Inn, and will begin with an "eggs and issues" breakfast at 7:00, followed by the Summit from 8:30 a.m. to 3:00 p.m.
Participation in the Summit and the social is free and open to the public, but registration is requested. Please register by August 10 to guarantee lunch at the Summit and/or dinner at the social event. A block of rooms is available at the Hilton Garden Inn; call 785-532-9116 by Aug. 3 to reserve a room.
All farmers, ranchers, agribusiness owners and industry professionals are welcome at the Ag Growth Summit — if you're committed to working for agricultural growth in Kansas, please join us in this effort. More information about the Summit, including a link to the registration site, can be found at agriculture.ks.gov/summit. If you have questions about the Summit, contact KDA at 785-564-6700 or email Brittney.Grother@ks.gov.
KDA Food Safety Resources Now Available in Chinese
MANHATTAN, Kan. — In an effort to expand educational service to retail food establishments, the Kansas Department of Agriculture's food safety and lodging program (KDA-FSL) has translated 46 "Focus on Food Safety" fact sheets into Chinese.
KDA-FSL provides many food safety educational materials for consumers, food workers, and the food industry as part of their mission to help ensure a safe food supply, promote public health and safety, and provide consumer protection. Language barriers can inhibit compliance with the Kansas Food Code, and inspectors have needed additional training tools to help overcome these language barriers.
The "Focus on Food Safety" fact sheets are a valuable resource for retail establishments, like restaurants and grocery stores, and are provided during and after inspections as instructional assistance to staff when a restaurant's procedures are not in compliance. Several years ago, KDA-FSL translated the fact sheets into Spanish, which has served as a useful tool for food safety operators across the state.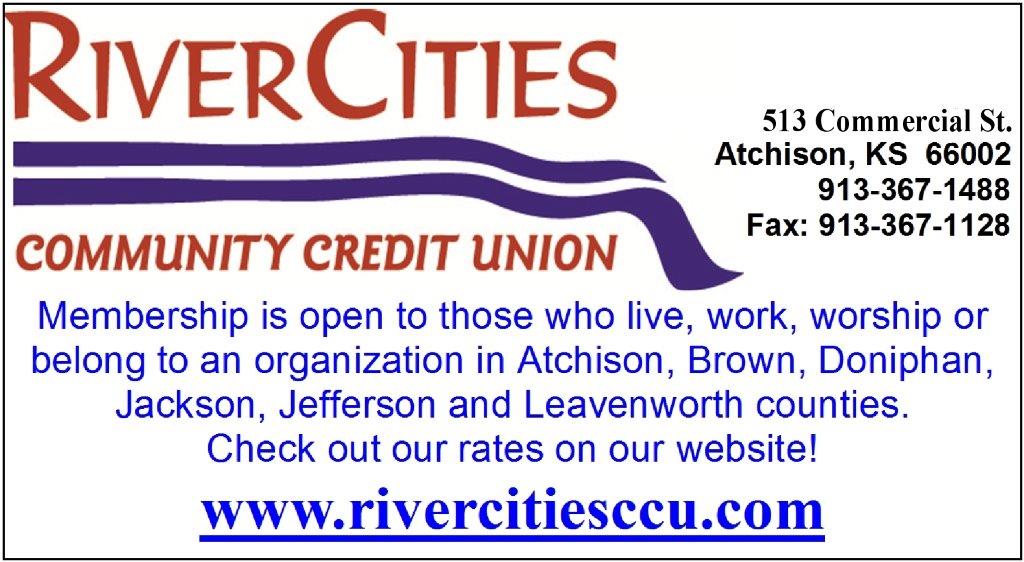 The Chinese translations were made possible through a partnership with the K-State Confucius Institute and its associate director, Shijun Yan, who has also served in an advisory capacity as KDA-FSL works to expand educational materials. In addition to the translations, the K-State Confucius Institute has partnered with KDA-FSL to provide Chinese culinary classes throughout the state, with an emphasis on food safety, as well as Focus on Food Safety seminars with Chinese translation which will be held in Manhattan on August 27 and in Overland Park on August 29.
The "Focus on Food Safety" fact sheets can be found in Chinese, Spanish and English at agriculture.ks.gov/FSLeducation, along with a variety of other food safety educational materials. For more information about food safety in Kansas, contact the food safety and lodging program at 785-564-6767 or at kda.fsl@ks.gov.
KDA Seeks Members for Marketing Advisory Board
MANHATTAN, Kan. — The Kansas Department of Agriculture's agricultural marketing, advocacy and outreach team is seeking talented Kansans to serve on the Marketing Advisory Board. The mission of the KDA marketing team is to serve all Kansans through innovative programming and deliver solutions designed to create an environment that facilitates growth and expansion in agriculture while increasing pride in and awareness of the state's largest industry — agriculture.
The Marketing Advisory Board will advise the program team on a variety of topics through the following sub-programs: agricultural business development, international agricultural development/trade, From the Land of Kansas, local foods and affiliated programs, agricultural workforce development and agricultural education.
If you are interested in applying to serve as a Marketing Advisory Board member, please email a resume, statement of interest/cover letter and tax clearance confirmation PDF. For more details about the board and about the application process, go to agriculture.ks.gov/marketing-advisory-board. Submit application materials and address questions to Kerry Wefald, marketing director, at kerry.wefald@ks.gov or call 785-564-6758.
Applications are due by August 9, 2018.
More Than 800 Midwest Farmers Surveyed On Conservation, Results Discussed In Report
LYONS, NEBRASKA – Many farmers and ranchers value the opportunity the Conservation Stewardship Program (CSP) offers to enhance their existing conservation efforts, according to a recent survey by the Center for Rural Affairs. Eighty-seven percent of more than 800 respondents, all living in an area with a strong agricultural presence, said CSP should be supported as a priority in the farm bill.
Today, the Center for Rural Affairs released a report, "A farmer's view: a look at the Conservation Stewardship Program," which analyzes these survey results and examines the efficacy of CSP in Iowa, Kansas, Nebraska, North Dakota, and South Dakota.
CSP is the largest federal conservation program by acreage that the U.S. Department of Agriculture, Natural Resources Conservation Service administers. The program differs from other working lands programs in that it rewards farmers and ranchers for performing conservation and also provides a path for them to increase levels of conservation for their entire operation.
"The reported positive changes to soil health, water quality, and other natural resources indicate the program is working as it should," said Cora Fox, Center for Rural Affairs policy program associate. "Conservation enhancements chosen by farmers and ranchers are meant to address priority resource concerns that are not confined to a single farm or ranch, but rather impact the surrounding region. With enhancements that reduce erosion and prevent water runoff, CSP helps protect our most valued, and shared, resources."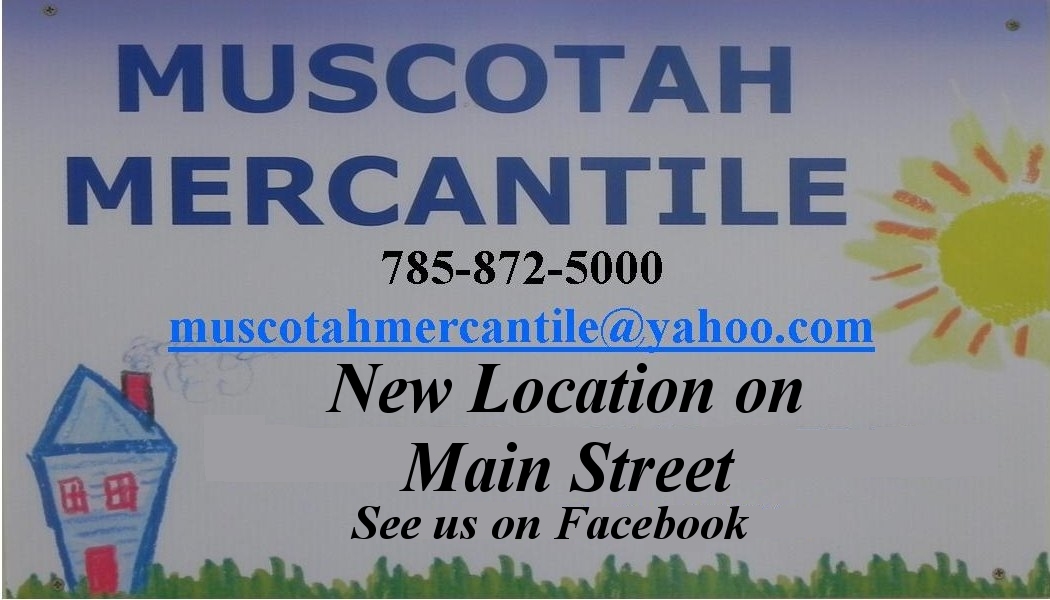 The states selected were chosen based on their high rates of CSP contracts and acres enrolled in the program, as well as their role as agriculture-centric states. Data was acquired from farmers and ranchers regarding their enrollment and satisfaction with the program. The survey was distributed to 4,799 farmers across five states and 829 usable responses were received.
"The survey results show with CSP, farmers and ranchers can access greater levels of conservation, see advantages of those practices, and value the education and financial support to help achieve these conservation benefits," said Fox. "This demonstrates the reassuring conclusion that CSP is working as it should."
For more information, and to view the report, visit cfra.org/publications/AFarmersViewOfCSP.
Summer Experience A Boon For FHSU Teaching Hopefuls
HAYS, Kan. – Josh Stark was learning about science on a day-to-day basis before he even started kindergarten.
Now a junior in college, Stark is passing on to other youngsters his passion for learning all he can about science while working toward a bachelor's degree in chemistry education.
Stark is one of five Fort Hays State University students who were named Noyce Summer Scholars to help with FHSU's Science and Mathematics Education Institute (SMEI) youth camps this summer.
The Noyce Summer Scholars, as well as the Noyce Teacher Leader program, is made possible because of a large grant from the National Science Foundation. In addition to being chosen for the summer scholars program, Stark also was one of eight Fort Hays State students awarded a $13,000 Noyce Teacher Leader scholarship, given to junior or senior students majoring in a science or mathematics field of study.
Stark is the middle sibling of five children of Dr. Bill Stark, FHSU professor of biological sciences. Stark came to FHSU in 1998, when Josh was only a month old, and Josh remembers a lot of teaching moments even in his early years.
"My dad has been a really good role model for me all my life," the younger Stark said. "He would always take us on field trips whenever he could. He was always pointing out what certain things were."
Stark – whose mom, Bev, has a degree in secondary education from FHSU – was firmly set on teaching at the high school level. That is, until he worked with the elementary school children this summer.
"I used to think there was no way I would teach middle or elementary school. I wanted to work at the high school level," he said. "But now, I think I could teach middle school. I realized you learn a lot from these kids. You never know what's going to work with them, so you're always thinking ahead."
Fort Hays State has been offering these camps for youngsters entering second through eighth grade for more than a decade with the goal of sparking an interest in the fields of science and math.
Several of the camps include sets of siblings, including the "Building with Math" camp where students learned about George Washington Ferris Jr. Ferris created the original Ferris Wheel for the 1893 Chicago World's Columbian Exposition.
Hays residents Agoni Smolarkiewicz, 10, and his younger brother, 7-year-old Kiros, tried an SMEI camp for the first time this summer, attending the "Building with Math" section.
"They weren't sure what to think the first day, being their first time," said the boys' father, Jared. "But by the time they got to the constellation day, they were all into it. This is a great opportunity for kids. The more hands-on you make math and science, the better they will learn."
Ann Noble, financial administrator for SMEI, said her granddaughter looks forward to coming to the camp from Olathe each summer. This year, 8-year-old Laney Velleca brought along her younger brother, 7-year-old Cooper, to the "Building with Math" camp.
"What I like the best is when I pick them up from camp, they tell me what they learned that day," Noble said. "It's such a fun environment, they don't even realize they are learning."
On Day 1 of the "Building with Math" camp, FHSU's Kate Westerhaus read the students a story on Ferris' life. They then split up into small groups and built small Ferris wheels of their own.
"This is so awesome; I finally get to teach," said Westerhaus, a junior biology major from Junction City.
Westerhaus is one of the Noyce Teacher Leader scholarship winners for the 2018-19 school year along with Stark. And like Stark, she has family in education. Her dad, Matt, is athletic director at Junction City High School, and her mom, Gretchen, is a second-grade teacher.
Westerhaus is majoring in biology and was going to go the medical route because "biology has always been my passion." However, she changed her major to education early in her college career and hasn't looked back.
"I like doing anything with kids, and I fell in love with education," she said.
Westerhaus in particular liked the idea of reading to the children first to give them some history of the project they were about to tackle.
"We like to do a lot of incorporating children's literature in math," said Dr. Janet Stramel, associate professor of teacher education, who was in charge of the "Building with Math" camp. "It makes math fun."
"When I taught in the classroom, I taught using projects that we use every day because it makes sense," Stramel added. "If you can see it in the real world, it makes it more interesting, and you can understand it better."
"I got to put to use so many basic skills here," Westerhaus said. "I love teaching."
It's a win-win situation for all involved, Noble said.
"The young students coming to the camps can be in a fun learning environment having a good time – but learn something, too," she said. "They soak up so much information."
Other subjects during the "Building with Math" camp week included building suspension bridges, geometry in the night sky, and designing and building a playground.
Other camps this year ranged from building robots with Legos and programming those robots, to making DNA models to learning about crime scene investigation, and experimenting with engineering and nanotechnology.
The need for science and math teachers is at an all-time high in a lot of districts in Kansas. The Noyce Summer Scholars program is open to any freshman or sophomore in the Peter Werth College of Science, Technology and Mathematics "to give them the opportunity to see if they might want to be a teacher," Noble said.
"We have had some of our students change their majors to teaching after the summer program," she added.
Other Noyce summer scholars this year were Jaxon Crawford, a physical education major from Kit Carson, Colo.; Ethan Shippy, biology education, Hays; and Lauren Zerr, math education, Larned.
Noble meets with the Noyce scholars every week during the five-week SMEI summer program.
"It was so exciting to hear Ethan Shippy say every week, 'I learned something from the kids,' " Noble said. "It was a lot of fun for me to watch those five students grow and interesting to hear what they learned, too."
WILDLIFE AND PARKS REPORTS
Leave a Light On And Catch Fish
PRATT – You don't have to quit fishing just because it's hot. You just have to adjust your schedule to fish at night rather than during the day. Oh yeah – and leave a light on.
July and August are perfect months to catch white bass, crappie and wipers under lights. Young-of-the-year gizzard shad, the primary forage in Kansas reservoirs, are just getting to "bite size" and sport fish are busy filling their bellies.
To catch fish under the lights at night, you first need to anchor your boat in a strategic location just before dark. Your best bets are over a deep brush pile or cube cluster, creek channel ledge or mudflat. Once the sun sets, set out lanterns, floating lights or submersible halogen lights, and wait.
What happens is a natural but amazing phenomenon of the aquatic food chain. The light will attract microscopic zooplankton, which in turn will attract minnows and shad. When the lights have congregated a large school of shad ­– which will often swim in circles around the light as if disoriented – the predators will show up below. You'll see the shad under the lights, and if you watch your sonar, you'll know when the predators show up beneath the shad school. Drop a jig or minnow down and you're in business.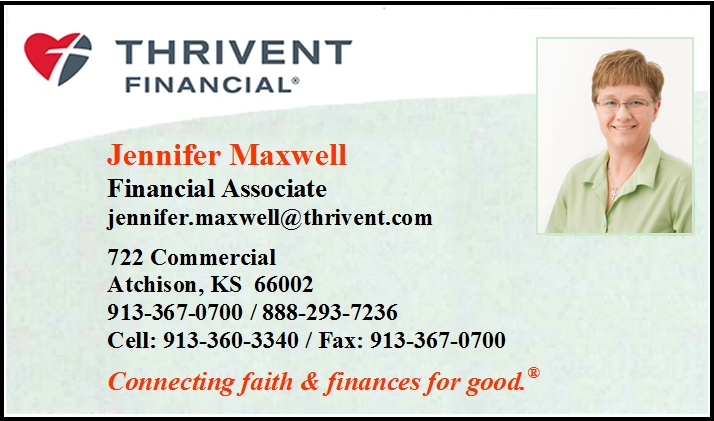 It may take a trip or two to become accustomed to fishing at night, and there are safety considerations to keep in mind. Once the sun sets, your boat needs to have navigation lights on. Motor boats less than 40 feet long should have a white light at the stern, visible all around, and a light at the bow, showing red on the port side and green on the starboard side. A white light should be visible when the boat is at anchor. Wear your lifejacket and become familiar with the area before it gets dark. Go slow and use a hand-held spotlight to locate shorelines or obstacles while under power. If your sonar has GPS, use the map page with the trackback function on so you'll have a safe route back to the ramp in the dark.
For some great tips on catching crappie under the lights, check out the July/August 2018 issue of Kansas Wildlife and Parks Magazine (ksoutdoors.com/Services/Publications/Magazine). Expert angler and guide, Joe Bragg, shares his night fishing know-how in a feature article authored by Brent Frazee.
Aerial Surveys Confirm Increase in
Lesser Prairie Chicken Numbers
BOISE, Idaho – Earlier this year, the Western Association of Fish and Wildlife Agencies (WAFWA) announced it would conduct a series of aerial surveys in five states to document lesser prairie chicken population trends. Results from the surveys, conducted March 16 through mid-May, are in and the outlook is promising. Continuing an upward trend for the species over the last few years, the newest data shows an estimated breeding population of 38,637 birds this year, compared to 29,934 birds last year.
"This approximately 30 percent annual increase is good news, but we know that year-to-year fluctuations are the norm with upland birds like the lesser prairie chicken," said Roger Wolfe, WAFWA's Lesser Prairie Chicken Program manager. "The most encouraging result from the survey is the steadily increasing population trend over the last six years, which likely reflects improving habitat conditions."
Lesser prairie chickens are found in four ecoregions in five states: Kansas, Colorado, New Mexico, Oklahoma and Texas. Many wildlife biologists attribute the species' fluctuation in numbers to changes in habitat conditions, largely influenced by weather patterns. More favorable weather patterns this past year contributed to apparent increases in three of four ecoregions. There is concern that moderate-to-severe drought over portions of the lesser prairie chicken range this year may lead to a downturn next year.
The shinnery oak ecoregion of eastern New Mexico and the Texas Panhandle saw the biggest annual increase in birds, followed by the sand sagebrush ecoregion of southeast Colorado and southwest Kansas. The shortgrass ecoregion, which covers northwest Kansas, also registered an annual increase in the number of breeding birds. The estimated number of birds in the mixed-grass ecoregion – spanning the northeast Panhandle of Texas, northwest Oklahoma and south-central Kansas – is similar to last year's estimate.
The annual population surveys are conducted as part of the Lesser Prairie Chicken Range-wide Plan, a collaborative effort of WAFWA and the Kansas Department of Wildlife, Parks and Tourism, as well as state wildlife agencies in Texas, New Mexico, Oklahoma, and Colorado. It was developed to ensure the conservation of the lesser prairie chicken with voluntary cooperation of landowners and industry, and allows agricultural producers and industry to continue operations while reducing impacts to the bird and its grassland habitat.
"We're encouraged by this year's numbers but are mindful that successful conservation of the lesser prairie chicken will require decades of consistent progress," said J.D. Strong, Chairman of the Lesser Prairie Chicken Initiative Council and Director of the Oklahoma Department of Wildlife Conservation. "The continued success of the range-wide plan depends on ongoing participation by industry partners, and we are grateful for the support shown thus far. The U.S. Fish and Wildlife Service will be making another ruling on the status of the lesser prairie chicken later this year, and industry support of the plan is more important than ever. At such a critical juncture in the conservation of this important but imperiled prairie grouse, we encourage industry to contact us and get involved."
For more information about the Lesser Prairie Chicken Range-wide Conservation Plan, contact Wolfe at roger.wolfe@wafwa.org.
HISTORY IS FUN ~ Robert & Helen Caplinger
Old news from the 1920 Issues of Effingham New Leaf
ELECTION OF NEW BOARD OFFICERS OF ACHS SCHOOL BOARD. "C. L. Cummings was elected Vice President; Fred Sutter, Treasurer; and Wilber Hawk, Secretary at the regular monthly A.C.H.S. Board meeting. The county superintendent by virtue of her office is the President."
COMMUNITY CLUB PROGRAM. "Principal Devin presented the program to the Community Club and the subject was "Robert's Rules of Order." The author of the article mentioned that "Around twenty years ago everybody in high school had to study "Robert's Rules of Order" and go through parliamentary drill. There was no "ifs' about it, but we'll venture there's no one sorry it was compulsory. Of course, we old cronies have forgotten a lot, but a review such as Mr. Devlin gave, did us good and we have the satisfaction of knowing that at one time we were posted on such." While it isn't taught in high school now days, it is taught in 4H and FFA.
HISTORY FROM OBITUARY OF MRS. STEPHEN VAN WAGONER. "Mrs. Stephen VanWagoner, better known as Mrs. 'Tib' VanWagoner, died February 12, 1921, at her home two and one-half miles southwest of Effingham. She lived near Effingham since the early '70's, and was much beloved. Mrs. VanWagoner's maiden name was Chloe Annis Crandall, and she was born May 7, 1850 in Lockport, New York, and it was there her marriage to Stephen VanWagoner occurred October 11, 1869. A year or two later they came to Effingham, where Mr. VanWagoner died November 23, 1905. Seven children were born to Mr. and Mrs. VanWagoner, six of whom survive; a son died in infancy. The living children are: Will, El Reno, Okla., Ed, Kansas City; Homer, Agency, Mo.; Mrs. John Messenger, Atchison; Mrs. Ed Brown, Effingham, and Lloyd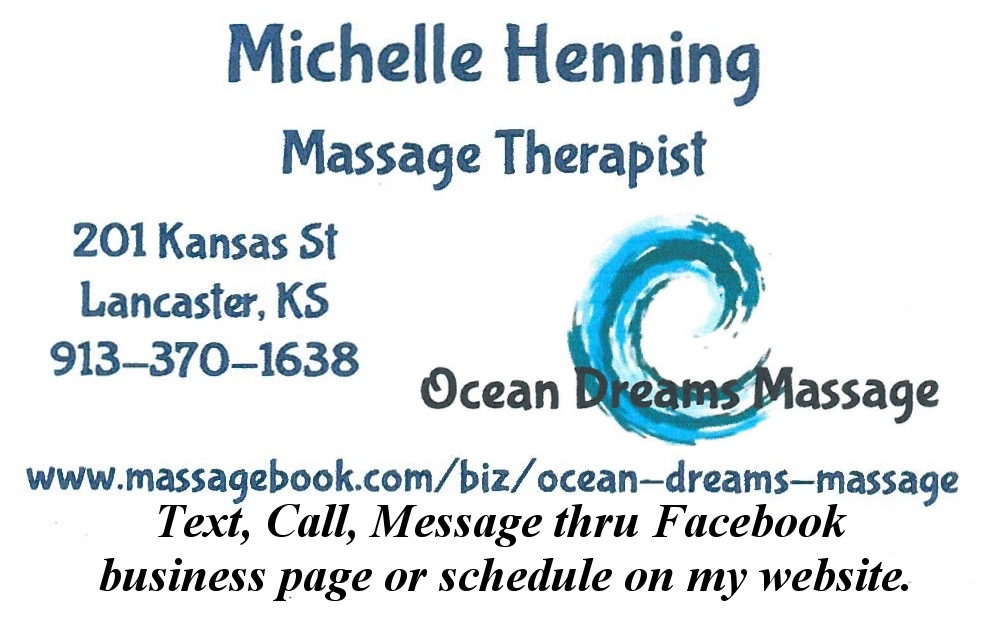 VanWagoner, who lived at home. Lloyd and his mother were devoted to each other. Before her illness they were companionable and after she became helpless was with her all the time and took the tenderest care of her. With the exception of Will and Homer VanWagoner, all of Mrs. VanWagoner's children were with her during her last days. Of a happy, helpful disposition, Mrs. VanWagoner was much loved in the neighborhood where she lived for fifty years. She belonged to the Busy Bee society and the Priscilla club and was actively engaged, and interested in the affairs of the world. Mrs. VanWagoner was a member of the Presbyterian church. Funeral services were held at the church. The pallbearers were Wm. Whittier, Wm. Bartlow, Wm. Sutter, Willis Bell, Rob't English and James Beatley, neighbors of the deceased."
STRUCK COAL IN BROWN COUNTY. "A man by the name of Marshall, is mining coal on the Geo. Anderson farm, north of Everest. At a depth of 20 feet, he struck a 16 inch vein, and a few feet below that he struck an eight inch vein. Tobi Edwardson is preparing to d some mining too. The same vein of coal runs through his farm. Marshal has already dug about 150 ton. Old timers say, fifty or sixty years ago, coal was mined there and hauled to St. Joe, with ox teams. Mr. Marshal says the coal they mine will eliminate the possibility of a coal shortage ever effecting that community, and will supply fuel at a low cost. They are delivering the coal in Horton for $10 a ton. The opening of the mine has attracted considerable attention throughout this part of the state."
HISTORY FROM OBITUARY OF JAMES C. CHANNON. "James C. Channon, a wonderfully nice old gentleman, passed away at the home of his son, William, Tuesday morning. Mr. Channon was born in England. He came to America at the age of sixteen with his parents, and they made their home in Buffalo, New York for a number of years, later he came to Muscatine, Iowa, where he met and married Emma A. Perkins, Sept. 12, 1861. Mr. Channon worked for the Government at Rock Island Arsenal, for forty consecutive years, retiring eleven years ago and that time he has divided his time between his two sons. Mr. Channon was a very reserved, quiet and neat appearing man. He had a wonderful intellect and discussed intelligently the topics of the day. Aside from being a reader and student of everyday topics, he was especially fond of good music. He had been a member of the Episcopal church, but since the church of his choice was not located in Effingham, he attended the Presbyterian church, with his son and family. The deceased is survived by three children, Rev. Irving M. Channon, a missionary at Mindanao, in the Philippine Islands; Mrs. Lillian Platt, Benson, Minnesota, and Wm. Channon with whom he had made his home the past sixteen months. Funeral services were held at the Wm. Channon home with burial in the Evergreen cemetery beside the remains of his wife who died four years ago last May. The pallbearers were Chas. Henderson, Walter Ferris, Frank Hawk, James Shortridge, George and James Snyder."
SAD BUT TRUE. "Henry Snyder, who was brave enough to break away from school teaching in Atchison County, to go west and 'grow up with the country,' is glad he did. Mr. Snyder likes his work as principal of the school in Winnemucca, Nev., and he is gaining new ideas and seeing sights in the west, that are not to be seen here. There is no profession that affords a better opportunity to see these good old United States, than teaching, yet many are guilty of giving the best part of their life all to one community. Of course, the sacrifice is appreciated for the time being, but the people in the community change and the teacher, in many cases is soon forgotten."
WEDDING OF CARL HARMAN - BEULAH THORP. "Carl Harman, son of Mr. and Mrs. W. S. Harman, of Effingham, and Miss Beulah Thorp. of Atchison were married last Saturday evening at the home of the bride's parents, Mr. and Mrs. M. L. Thorp. She is a bookkeeper at the Mangelsdorf dry goods store, but has resigned her position to take effect on April 1. Carl Harman is a graduate of the Business department of A.C.H.S. Most of his business life has been spent in Tulsa, Okla. and Atchison. As soon as he completed his business course, Carl started out for himself and the positions he has held have been responsible ones. He is now with the Atchison Savings & Abstract Co., in Atchison. Mr. and Mrs. Harman are at home at 1029 Kansas Ave., in Atchison." (Ed. Note. When I opened my law office in Atchison in 1952, Beulah Harman, who was then a widow, operated a real estate office next door to me. She was a great lady, who I greatly admired. When I started, I could not afford a secretary, so when I left my office on an errand, I would open the door between our offices, and Beulah would answer my telephone, if it rang. She also was my Google on Atchison people and history. We loved her.)
HISTORY FROM OBITUARY OF GEORGE EDWARD KELLEY. "George Edward Kelley, of Huron, for many years in the hardware business in Effingham, with Don Reece, died in Atchison on March 14, 1921. Prior to his retirement, Mr.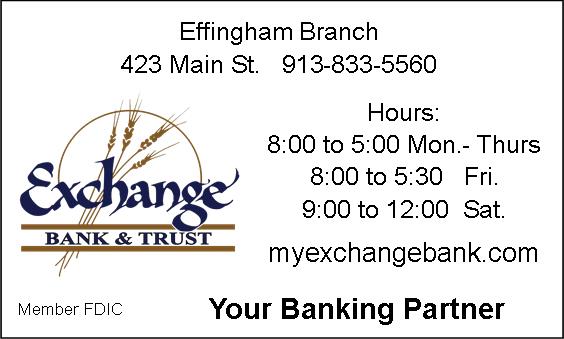 Kelley was in the hardware business in Huron. He was born south of Atchison, and all his life had been spent in Atchison county. Sept. 3, 1889, he was married to Miss Dema English, of Effingham, a sister of Riley, Robert and Tom English, of Effingham. To Mr. and Mrs. Kelley were born three children, Carl, who is on the home place near Huron; Will, who is married and is in the employ of the Atchison Saddlery Company, and Irene, now Mrs. I. B. Riggs, of Kansas City. In 1915, Mrs. Kelley's death occurred from burns following a gasoline explosion at her home. In 1917, Mr. Kelley married Miss Elizabeth Brown, a sister of Mrs. John E. Burns, of Effingham, and a daughter of Mrs. Anna Harold. His widow survives him. Funeral services were held at the Baptist church in Huron, with burial in the Old Huron cemetery."
NEWS FROM FARMINGTON. "A. S. Hall: Atchison county high school is doing some mighty practical teaching. My son, Albert, who is a student at the county high school, in the classes in which harness rebuilding is taught, recently repaired and oiled my work harness, and also made several tools and repair parts. Albert also has a splendid flock of ewes. One of them gave birth to twins several days ago." (Ed. Note: This was Bob Hall's grandfather.)
CLASSIFIED ADS
DO YOU WANT YOUR ISSUE OF THE NEWSLEAF MAILED TO YOUR HOME OR BUSINESS? SUBSCRIPTIONS ARE NOW AVAILABLE AT THE RATE OF $44.00 FOR 1 YEAR. Send your check to: The Newsleaf; PO Box 209; Effingham, Ks. 66023
"GUESS WHO"
Can you identify the person(s)/place/year in the photo this week? Last week were some students of the old Effingham Grade School in about 1937. Some we recognized were Bill and Dick Hargrove, Gilbert Lemke, and George Wilde.
LAST WEEK
Problems with this web site contact cap@thenewsleaf.com Last updated 7-17-2018
<![if !vml]>
<![endif]>