You are our Visitor
The November 29, 2016 Edition
of
The Newsleaf
Vol. 13 Issue 48
BETWEEN THE ISSUES
FAIR SURVEY
You may have noticed in a previous article the Atchison Co. Fair is making some changes this coming year. They are seeking input from Fair patrons. Please take time to fill out their survey. Link is below:
https://www.surveymonkey.com/r/atcofair
Thanks on behalf of the fair board.
The ACCHS Student Council is sponsoring a Winter Clothing Drive now through December 9. Please bring donations of new or gently used winter gear, including hats, gloves, scarves, coats, etc. Collection boxes will be in the JSH Commons. There will be a grade-level class competition – the winning class will earn a special treat to be determined. If you're not a student, place your donations in the box for the grade of your choice. If you would like further information, please contact a member of the ACCHS Student Council.
FRONT PAGE
Federal court blocks new Obama administration overtime regulations
TOPEKA – (November 22, 2016) – A federal court in Texas today agreed with Kansas and 20 other states that dramatic changes to federal overtime rules likely are unlawful and has temporarily blocked their implementation, Kansas Attorney General Derek Schmidt said today.
The new rules, that were set to take effect December 1, are blocked indefinitely by a nationwide injunction entered late this afternoon by Judge Amos L. Mazzant of the U.S. District Court for the Eastern District of Texas. The order comes in response to a lawsuit filed in September by Kansas and 20 other states challenging the validity of the new federal regulations, which were proposed by the U.S. Department of Labor.
"Once again, a federal court has stepped in to block an illegal regulation sought by a federal agency that thought itself unfettered by the laws Congress actually passed," Schmidt said. "This injunction will give breathing room to many Kansas businesses, nonprofits, taxpayers and local governments by delaying the costly and illegal new regulations while we challenge their validity in court. I'm hopeful the new presidential administration will withdraw these illegal regulations soon after January 20 and make further litigation unnecessary."
Under the new regulations, the minimum salary threshold below which overtime would be required would be more than doubled to $47,892 from $23,660 and would then automatically increase in subsequent years. Kansas and the other states argued that the U.S. Department of Labor lacked legal authority from Congress to impose the dramatic increase, and the court agreed.
"With the Final Rule, the Department (of Labor) exceeds its delegated authority and ignores Congress's intent by raising the minimum salary level such that it supplants the duties test," the Court wrote. "Consequently, the Final Rule … is unlawful. The Department's role is to carry out Congress's intent. If Congress intended the salary requirement to supplant the duties test, then Congress, and not the Department, should make that change."
The Court specifically pointed to the harm to Kansas public services if the new overtime rule were allowed to go into effect. It referenced the effect of the new rule on staffing at the Department for Children and Families and the Department of Corrections.
"[A]gencies with budget constraints, such as the two in Kansas, have relatively few options to comply with the Final Rule – all of which have a detrimental effect on government services that benefit the public," the Court wrote.
The injunction entered late today blocks the new overtime regulation nationwide. Consequently, the injunction means businesses and nonprofits will not be required to meet the December 1 deadline for complying with the new overtime rules.
A copy of the court's order blocking the overtime regulation is available at http://bit.ly/2foVDxt.
DEADLINE APPROACHING FOR RADIOSHACK GIFT CARD REFUNDS
TOPEKA – (November 21, 2016) – Kansas Attorney General Derek Schmidt today reminded Kansas consumers that the deadline for filing for a refund for unused RadioShack gift cards is quickly approaching.
Consumers have until December 2 to file a claim for a refund of unused gift card balances under the terms of a U.S. Bankruptcy Court order. Gift cards that were purchased from RadioShack, the RadioShack website or any of its authorized sellers will be refunded at 100 percent of the balance. Cards acquired in any other way will not be treated as a priority claim, meaning those claimants may not receive payment.
Schmidt cautioned consumers that no one associated with this settlement would contact them to ask for personal or financial information, or to request any payment. Consumers who are asked for such information or payments should be wary of potential scams and refuse those requests.
More information on how to file a claim is available on the attorney general's consumer protection website at www.InYourCornerKansas.org or by calling (800) 432-2310.
ONLINE CONCEALED CARRY COURSES NOT VALID FOR KANSAS LICENSING
TOPEKA – (November 22, 2016) – Kansas Attorney General Derek Schmidt today alerted Kansans that online concealed carry courses do not satisfy the legal requirements to obtain a concealed carry license in Kansas.
Schmidt's office has recently become aware of advertising offering online concealed carry courses that appear to be marketed to Kansans. However, in order to qualify for a Kansas concealed carry license, Kansans must complete a training program as outlined by Kansas law. While Kansas law currently allows for a broader recognition of prior training courses from other jurisdictions to be recognized, all training classes must meet certain minimum criteria, which include, among other minimum requirements, a live-fire demonstration of handgun proficiency. The attorney general's office is unaware of any online courses that meet this "equal to or greater than" criteria established by Kansas law.
A full list of instructors who are certified to provide training in Kansas is available on the attorney general's website at www.ag.ks.gov. Anyone with questions about the training requirements to obtain a concealed carry license may contact the attorney general's Concealed Carry Licensing Unit at 785-291-3765.
ALL AROUND US
Christmas Party
The Towns and Country Senior Center is planning on their annual Christmas Party on December 10 @ 1 PM. Make plans to be there.
MUSCOTAH NEWS ~ Susan Higley
You can tell Christmas is less than four weeks away. People have been busy putting up their lights and decorations since the weather has been so nice. Sounds like Black Friday shopping went well for most people while a lot stayed home and bought gifts on line.
The first of the month is upon us again with meetings and get togethers. Monday, December 5 the Half Century will meet for their Christmas gathering at noon. There will be lots of good food and men are asked to bring a $5 men's gift and a lady a $5 lady's gift for an exchange following lunch. Everyone over 50 is invited to come. Bring a potluck if you wish, but there is always plenty of good food.
Monday night the 5th at 6:30 p.m. the Cancer Support Group will meet for a Christmas meeting. Everyone is asked to bring a $5 gift and some form of refreshments. Everyone is welcome.
Tuesday night the 6th Outreach will meet at 6:30 p.m. to make final plans for the Christmas program.
The annual Muscotah City program will be Sunday, December 11th at 2 p.m. at the community building, sponsored by the city council with the program being provided by Outreach. There will be refreshments, treats and Santa will arrive to hear all the little ones' requests. Everyone is welcome. The program will be local entertainment and there is always a surprise or two. Come enjoy the fun.
NEW BEGINNINGS ~ Jack Albright
WHO ARE GOD'S PEOPLE?
On Thanksgiving morning I sat in silence for two hours thinking of each person who falls under the umbrella of those whom I consider part of "MY" combined family. They are mine in a special loving way.
God has a countless number of people that he calls "My People." Hear God speaking to his people, "If My people who are called by my name will humble themselves, and pray and seek my face, and turn from their wicked ways, then I will hear from heaven, and will forgive their sin and heal their land. (2 Chronicles 7:14 NKJV)
Two concepts are basic here: (1) God's people belong to him; His name has been called upon them. (2) They must acknowledge this and submit to his authority. When this is done there is no power in heaven or on earth that can defeat them. He calls them "my people" and expresses special filial love, care, and responsibility for them. In return they are to serve no other gods and worship only Him.
The Psalmist asks it this way: "Lord, who may abide in your tabernacle? Who may dwell in your holy hill?" Among his answers are: walks blamelessly, speaks truth from his heart, does no evil to friends, despises the wicked, honors those who fear the Lord. Those who do these things will never be moved. (Psalms 15)
God's people are the people that belong to God. In the Old Testament God selected Abraham to become the father of "God's Chosen People." These people are today called Israel. For thousands of years God has loved, blessed and protected them. When Israel strayed and worshiped other gods, God let foreign powers conquer them and take them into slavery. When Israel repented and turned back to God, he forgave them and restored them back to their home country.
Old Testament history is filled with repeated stories of prophets predicting that God was sending a Messiah who would be born of a virgin and would be God in human flesh. The Jews expected the Messiah to be a political/military savior and as a nation refused to accept Jesus.
Jesus told Nicodemus that to enter God's Kingdom he must be spiritually born into it. (John 3)
Today, Christians are "God's People who are called by his name." God is calling Christians, "Come out from among them and be separate, says the Lord. Do not touch what is unclean, and I will receive you." (2 Cor 16:7 NJKV)
Jesus clearly proclaimed this truth in this metaphor: "My sheep listen to my voice; I know them, and they follow me. I give them eternal life, and they shall never perish; no one will snatch them out of my hand. My Father, who has given them to me, is greater than all; no one can snatch them out of my Father's hand." (John 10:27-29 NIV)
The safest place in the world is in the center of God's will.
American Christians will be wise to hear the words of Jesus to Simon Peter who boasted of his loyalty to Christ, "Oh Simon, Simon, do you know that Satan has asked to have you all to sift like wheat? But I have prayed for you that you may not lose your faith. (Luke 22:31 Phillips)
"…Choose for yourselves this day whom you will serve, but as for me and my house, we will serve the Lord." (Joshua 24:15 NKJV)
FROM PASTOR AL
"For You created my inmost being...." Psalm 139:13
"The Lord...who forms the spirit of man...." Zechariah 12:1
"Create in me a pure heart, O God, and renew a steadfast spirit within me." Psalm 51:10
"Therefore we do not lose heart. Though outwardly we are wasting away, yet inwardly we are being renewed day by day."
2 Corinthians 4:16 NIV
What you believe makes all the difference.

If you believe that you are a cosmic accident, a product of impersonal forces and/or chaos, then everything is physical, chemical, there is no spirit, no spark of God within you. Inward renewal, then, becomes either a matter of changing the physical, the external circumstances and stimuli, or is not possible at all.
However, if there is a God who created you, if He created a spirit as well as a body, then a whole new world opens up, and your spirit can be renewed by the original "manufacturer."
(There are other options and shades, of course, just addressing two of the primary belief systems here in the U.S.)
For the Christian, renewal becomes a matter of recognition, confession and forgiveness, God's word and Spirit working within.
"If we confess our sins, he is faithful and just and will forgive us our sins and purify us from all unrighteousness."
1 John 1:9 NIV
"Therefore, I urge you, brothers and sisters, in view of God's mercy, to offer your bodies as a living sacrifice, holy and pleasing to God—this is your true and proper worship. Do not conform to the pattern of this world, but be transformed by the renewing of your mind. Then you will be able to test and approve what God's will is—his good, pleasing and perfect will."
Romans 12:1-2 NIV
How's your spirit today?
Al Schirmacher
Thanksgiving
Today I am thankful for the gift of humor.
Contrived humor, comedy routines, jokes are all OK....
But I am thinking more about the serendipitous, the unintentional (at least on our part), the natural, that which springs from the juxtaposition of two or more contrasting parts. The innocent even.
I am thankful for humorous memories:
Our oldest sons, four and two at that point (thirties now) were chatting in the backseat of our car in the Madison, Wisconsin area. We passed a cemetery. The oldest, in his best helpful, if slightly didactic voice, declared to the younger:
"That's where the dead people live."
Or the time the second oldest decided to blow up the basement near his oldest brother. He was conducting a science teacher sponsored experiment with a battery, film canister and hairspray - except he used a Gatorade bottle - the expression, "whites of their eyes" was never more true....
I am thankful for accidentally mixed metaphors, "that's a horse of a different flavor."
I am thankful for humor during my hundreds of accidents and faux pas, such as the inevitability of supper ending up on my shirt at some point.
I am thankful that Canada Geese and grasshoppers often don't land well. Watch, and laugh.
I am thankful that God has a sense of humor and shares.
Al Schirmacher
One life can contain only so many experiences.
There's only so much:
Time
Money
Energy
Ability
Cooperation
With limited experience comes limited learning, limited viewpoint.
Most of all, limited impact.
So I read.
Reading expands my horizons.
It opens me to different:
Countries
Histories
Viewpoints
Gender
Approaches.
Life is richer, fuller, when I can look out through eyes not completely my own.
You don't read, you say.
I understand. Life can certainly be lived, lived well, without it.
But I've watched non-readers pick up and finish a book, and be better for it.
So let me challenge you.
Ten pages a day. No more, at least to start.
Within a month or so, you'll have finished a book.
Then repeat the process. Don't evaluate until you've read at least two or three.
Don't know what to pick? Just ask. Chances are you know at least one reader. (There's one right here.)
Be blessed, friend.
Al Schirmacher
Sneezing
We are much too polite about sneezing.
Instead of muttering some obscure German word that we have never looked up – we just think we're blessing, we may be uttering an obscure curse that could, potentially, flatten the sneezer's tires – we should be laughing uproariously, enjoying natural humor.
There are a few basic types:
The rapid-fire sneezer – achoo achoo achoo – reminding one of an early Gatling gun. Enough of these are reason to call the local mental institution, certainly no one's sanity could survive several such mini-explosions.
Speaking of explosions, there is the monster sneeze – the great inhale, drawing in half the oxygen in the room – the hesitation, drawing attention from everyone in said room – then the ka-boom, causing low level gossip, Richter scale jumps and leaving the sneezer either embarrassed or deeply desirous of the item no one but grandpa carries anymore, the handkerchief (translate, "snot rag").
Then there is sneezus interruptus, half sneezes interrupted by frequent apologies. "Very sorry – been battling a cold – don't know what came over me – so sorry – guess I caught the kids' cold – please pardon me…" repeated ad infinitum, until you wish Uncle Jerry's mounted elephant gun was loaded.
Certainly you have heard the high pitcher! Barely audible, responsible for the small crack in the windshield; you marvel that anyone can reach a high pitch through one's exhaler.
Then one encounters the post-sneezer. The sneeze itself is unremarkable, but the aftereffects are gold – nasal "excuse me," stumbling across the room to the tissue box, then thorough cleaning out of each nostril progressively, multiple times, followed by a look of blissful satisfaction normally reserved for saints on Notre Dame's cathedral walls. Couple of those, and you are ready to sign up to teach English as a second language in, say, North Korea.
Finally there is the "no-sneeze". Here all the fun is at the beginning. The inhale – the scrunched up nose and pause – the interminable waiting for something to happen – the nothing that follows – the relaxation of the potential sneezer's face, followed by your own muscles untensing – the half smile afterwards – and the wondering. The wondering if the suspension was voluntary or involuntary – if the former, you want some of what they're taking – if the latter, you wonder what muscle or gland you are missing, since you normally clear the room with your explosions.
Come on, world, this is not a time for politeness, but for belly laughter, laughter at their style, and laughter at the fact that you know your time is coming!
Thank Offering
"Sacrifice thank offerings to God, fulfill your vows to the Most High,"
Psalm 50:14 NIV
During Old Testament times, God's people sacrificed physical offerings to God. Most were a matter of obedience. Some, however, were voluntary.
One such was the thank offering. As an expression of gratitude to God, top notch bread and meat offerings were brought to the Lord and eaten that day.
Sound similar, familiar?
Christian friend, as you enjoy today's meal(s), take a voluntary opportunity to thank the Lord. And if your year has been difficult - as it has been for many - thank Him for His presence, guidance, and the margin He's brought to you in the tough times.
"Through Jesus, therefore, let us continually offer to God a sacrifice of praise—the fruit of lips that openly profess his name."
Hebrews 13:15 NIV
"Rejoice always, pray continually, give thanks in all circumstances; for this is God's will for you in Christ Jesus."
1 Thessalonians 5:16-18 NIV
Al Schirmacher
LETTERS TO THE EDITOR
IT COULD HAPPEN AGAIN ~ John Schlageck, KFB
For the farmers, ranchers and firefighters who live in Barber and Comanche counties, the possibility of another "living, breathing fire monster" is never far from their minds.
When they crawl into their pickups and head to town, many look back in the rear-view mirrors for signs of smoke. Nearly eight months after the fire, it's dry, windy and residents of these two south-central Kansas counties believe it could happen again.
In case you've forgotten, back in late March and early April, nearly 500,000 acres of pasture and farmland burned in these two south-central Kansas counties. Fires roared out of control for nearly three weeks whipped by 40-50 mph winds.
Crowns from the grass were burnt to the roots and ranchers believe it may take years before the grass returns to the potential to feed cattle 100 percent.
While the fire caused tremendous damage and killed livestock, the life-giving rains that fell shortly after rejuvenated the grass and destroyed cedar trees.
"The grass greened up good," says Dennis Rickie, Comanche County, who runs cattle and fought the fires. "In July and August we received some rains we normally don't get, but in August the water shut off."
Moisture conditions have continued to deteriorate and it's dry as a bone in mid-November.
"As far as subsoil moisture – there isn't any," Rickie says. "I have to pour water in holes to drill fence posts. Four feet down, you can take an old hand post-hole digger and you can't bring the dust out of the ground it's so dry."
Rickie figures he still needs to finish a couple miles of fence. Some of his neighbors aren't as lucky and must fix several miles of burnt fence.
Since the fire moved through Barber and Comanche counties, most farmer stockmen are working double time – regular chores plus building fence and feeding stock. And while cattle continue to gain and do well, ranchers like Rickie supplement their early morning feeding with protein cubes.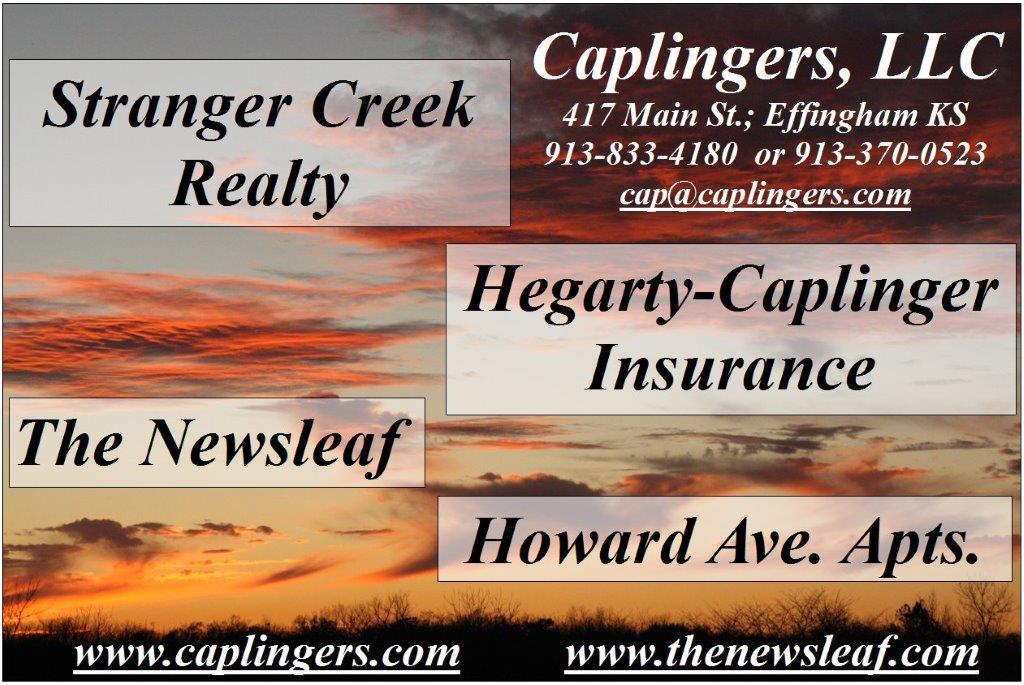 In some of his pastures spared by the fire, the Barber County cattleman feeds momma cows 20 percent cubes every other day.
This time of year, the grass dries up, Rickie explains. On his short pastures, he's feeding stock big round bales too.
"I've got to finish rebuilding fence so I can move 'em on to grass that hasn't been grazed yet since the fire," he says. "I'm worried we're not out of this drought yet."
Driving the back roads of the counties with Rickie, I saw some dry ponds. Evidence of what Rickie is talking about.
While his family cattle operation cut back on cattle numbers because of drought the last several years, he believes a "guy still has to be leery about restocking his herd."
As the veteran cattleman ponders what tomorrow's weather will bring, his thoughts return to the monster fire and all the help he and his neighbors received.
"It's sort of mind blowing," Rickie says. "While we fought the fire – loads of hay arrived from folks who knew our cattle needed food."
Rickie says it wasn't unusual to see a dozen semis, stacked high with hay, sitting waiting to be unloaded at daybreak. Friends, family, neighbors and others from miles around helped fix fence.
Help came from Nebraska and throughout the Midwest, he says.
"The support we received is overwhelming," Rickie says clearing his throat. "We couldn't have done it without them. Thanks to all."
John Schlageck is a leading commentator on agriculture and rural Kansas. Born and raised on a diversified farm in northwestern Kansas, his writing reflects a lifetime of experience, knowledge and passion.
OBITUARIES
George E. "Elmer" Eagle, 86, Effingham, Kansas, passed away Wednesday, November 23, 2016 at the Atchison Hospital.
Funeral services were held Monday, November 28, 2016 at 10:00 A.M. in the chapel of Arensberg-Pruett Funeral Home with Pastor Bob Carter officiating. Interment will be Wednesday, Nov. 30, at 2:30 P.M. at the Leavenworth National Cemetery. Visitation with the family was Sunday, November 27th from 2:00 P.M. until 4:00 P.M. at the funeral home. Memorial contributions are suggested to Cummings Christian Church or the American Alzheimer's Association and may be left in care of the funeral home. Online condolences may be left at www.arensbergpruett.com.
Elmer was born February 13, 1930 in Leavenworth, Kansas the son of Robert Paul and Cecile Ward Eagle. He attended schools in the McLouth and Oskaloosa, Kansas area.
He and Roberta B. Ross were united in marriage on February 25, 1956 at Stanwood Church in Tonganoxie, Kansas.
Elmer was employed with the Dooley Dehydrator Company as a chopper operator for over 30 years retiring in 1988. He was also engaged in farming most of his adult life on the family farm in Effingham, Kansas.
Elmer served with the United States Army from October 25, 1951 until his honorable discharge in October 1953, serving in Colorado and Alaska.
In his spare time he enjoyed hunting, fishing, mushroom hunting and just being outdoors on his farm.
Survivors include his wife, Roberta Eagle, Effingham, KS; four sons, Allen (Debbie) Eagle, Effingham, KS; James (Sheila) Eagle, Effingham, KS; Steven (Rhonda) Eagle, Atchison, KS; Robert (Tiffany) Eagle, Nortonville, KS; three daughters, Wanda (Jerry) Parker, Lancaster, KS; Patricia (David) Wiesinger, Effingham, KS; Debbie Huss, Nortonville, KS; a sister, Alice Snell, Tonganoxie, KS; twenty-two grandchildren and thirty-four great grandchildren.
He was preceded in death by three great grandsons, Austin J. Vangruff, Bradley Allen Kaser, Brody Scott Younkin, two brothers, Carl Eagle, Paul Eagle; three sisters, Gertie Sellens, Mildred Guinn and Vera Noland.
Eugene E. "Gene" Sittenauer of Nortonville, KS, passed away November 21, 2016 at Santa Marta Retirement Community in Olathe, KS.
Mass of Christian Burial was held at 10:30 AM, Saturday, November 26, 2016 at St. Joseph Catholic Church, Nortonville, with Abbot James Albers as Celebrant. Burial followed in St. Joseph Cemetery. A parish rosary was recited at the church at 6:00 pm, Friday, November 25, 2016 with visitation following. In lieu of flowers, memorial contributions are suggested to St. Benedict's Abbey (Atchison), St. Joseph Catholic Church (Nortonville), Alzheimer's Association, or Laney Ledbetter liver disease fund. Words of comfort and remembrance may be left online at www.beckerdyer.com.
Gene was born August 26, 1931 in St. Joseph, MO, the second of eight children of Mathias and Elizabeth (Theis) Sittenauer. Gene graduated from Maur Hill High School in 1949.
Gene worked at Blish-Mize & Silliman in Atchison after graduation. He began working in 1951 at Petree Propane in Horton, KS until he served as a Staff Sergeant in the U.S. Air Force from 1951 to 1955. Following his military service, Gene went to work at Weishaar Brothers, Inc., Nortonville. In 1967, along with partners, he purchased Weishaar Brothers and worked there until his retirement and the sale of the business.
Until his move to Kansas City in 2014, Gene was a parishioner of St. Joseph Catholic Church in Nortonville, where he was involved in parish council, was a lector, Eucharistic minister and canter. Gene was a 3rd Degree member of the Knights of Columbus and a member of the Lions Club and American Legion.
Gene married Darlene Weishaar on October 16, 1951 at St. Joseph Catholic Church, Nortonville. Darlene survives at Santa Marta, Olathe, KS. Gene's eight children also survive: Patty (Ed) Clinkinbeard, Jeanne (Norman) Clark, Diane (Larry) Babcock, Karen (Calvin) Ledbetter, Annette (Mike) Steinke, Cathy (Arlin) Mast, Mark (Francie) Sittenauer and Beth (Mark) Wilson; as well as 20 grandchildren and 24 great-grandchildren. Other survivors include a brother George Sittenauer and sisters, Angela Hegarty, Betty Albers, Mary Kay Harris and Judy Curtis. Gene was preceded in death by his parents and two brothers, Charlie and Ken.
GOVERNMENTAL NEWS
Unapproved Minutes of the Tuesday, November 22 Meeting of the Atchison County Commission
Pursuant to the law the board met in regular session at 1:00pm on the 1st floor of the courthouse with Chairman Bill Pohl calling the meeting to order, along with commissioners Eric Noll and Jeff Schuele present. County Counselor Pat Henderson also present along with Pauline Lee, County Clerk recording the minutes.
Board opened the meeting with reciting the Pledge of Allegiance.
Board reviewed the minutes from November 14th, Commissioner Noll made the motion to approve with Commissioner Schuele second and Chairman Pohl calling for a vote, all voted aye, motion carried.
Committee Reports: Commissioner Noll said that he attended the KAC Conference in Overland Park November 15th thru 17th, he attended several breakout sessions along with General Sessions, very informative.
Commissioner Noll also said he attended NEK Cap board meeting on Thursday evening, November 17th.
Bills for the week were approved.
Payroll for last week was also approved by the board.
Seth Howard, Road and Bridge Superintendent appeared with two things to bring before the board, first was a Rural Water District agreement to go across a county road to lay a line over 242nd road east of Kiowa Road. Borad will have County Counselor Pat Henderson look it over.
Seth also had a Purchase order for repairs of a steering box on the Purple dump truck #84, cost would be $2773.97 and will get core charge refunded in the amount of $692.31. Commissioner Noll made the motion to approve the request for repairs to the Purple Dump Truck #84 in the amount of $2773.97 for a steering box with core charge being refunded in the amount of $692.31, Commissioner Schuele second with Chairman Pohl calling for a vote, all voted aye, motion carried, 3-0.
Commissioner Noll made a motion that the Board recess into executive session to discuss confidentiality of matters of Acquisition of property with Seth Howard, Road and Bridge Superintendent, Pat Henderson, County Counselor and the three commissioners from 1:23 am and to open at 1:45 pm in the County Commission Room on the 1st floor of the courthouse Commissioner Schuele second with Chairman Pohl calling for a vote, all voted aye, motion carried, 3-0. The Board recessed at 1:23 pm. The chairman announced that the board came back out of executive session into open meeting at 1:49 pm in the commission room and no binding action was taken during the session.
Pat Henderson, County Counselor told the board that he reviewed the Rural Water District #5 agreement on laying line across county road, Commissioner Noll made the motion to sign the agreement between Atchison County and Rural Water District #5 to lay a line across Road 242nd east of Kiowa Road, Commissioner Schuele second with Chairman Pohl calling for a vote, all voted aye, motion carried, 3-0.
Staci Joice, Solid Waste Superivisor appeared concerning a purchase order on Storm water permits, it was discussed in June by the Solid Waste Committee, was waiting on figures from Schwab Eaton before
having commission approve. It will be for Effingham and Atchison Sites, first time to get the permits it would cost $4,851.00 and the years after it would be $120.00 for both sites, Commissioner Schuele made the motion to approve as presented, Commissioner Noll second with Chairman Pohl calling for a vote, all voted aye, motion carried, 3-0.
Staci asked the board about closing on Saturday, December 24th and having employees that usually work on Saturday work during the week of December 19 thru 23rd, so that they could be off on a three day weekend. They would still have the 40 hours that week, Commissioner Schuele would like to think about it and get some input, Commissioner Noll said he had no problem with them doing it that way. Will decide at December 6th meeting.
Melissa Crane, County Appraiser appeared to update the commissioners, Michelle Phillips will be leaving her office in January to take over the position of County Clerk and they are in the process of hiring her replacement. They have had seven new NR applications and only one is in the target area of the city of Atchison new plan. Melissa also handed out to the board the mid year ration report and went over it with the commissioners.
Diane Nelson, Extension Council Agent appeared and presented to the board an invitation to the annual meeting next Wednesday, November 30th at the Atchison Hospital.
Board received information from the Kansas Department of Health and Environment on proposed Kansas water Pollution control permits public notice.
Board received a notice of a special annual U.S.S. Arizona remembrance on the 75th anniversary of Pearl Harbor Day, December 7th at noon at the Atchison Riverfront Park. Pauline Lee, County Clerk presented to the board the 2017 Workmen's Compensation premium that she received last week from KERIT, in 2016 the experience modification factor was .75 and in 2017 it increased to .98 which could result in a $45,000 increase this is based on preliminary projections and will be subject to final approval by the KERIT trustees at their December meeting. Commissioner Schuele said this might be a right time to look at getting quotes from other companies on workmen's compensation. Pauline Lee, County Clerk will get the agreement between KERIT and Atchison County for Pat Henderson, County Counselor to look at.
Commissioner Schuele gave the board an update on the Van Diver trust.
Pat Henderson, County Counselor gave a county counselor update.
Pat asked for a 15 minute executive session on an attorney client privilege to discuss confidential matters with the board, Commissioner Noll made the motion to go into an executive session for fifteen minutes at 2:45 pm with County Counselor Pat Henderson to provide confidentiality of discussion of attorney client privilege with the commissioners in the commission room and to come out at 3 pm in the commission room, Commissioner Schuele second the motion with Chairman Pohl calling for a vote, all voted aye, motion carried, 3-0.
Chairman Pohl announced that the board of Commissioners came back out of executive session at 3:03 pm in open session in the commission room with no binding decision made.
Commissioner Schuele made a motion to go out for bids on workmen's compensation from KWORK, Commissioner Noll second with Chairman Pohl calling for a vote, all voted aye, motion carried, 3-0.
Chairman Pohl would like to see some history from other counties that have had KWORK on what their premiums were.
Board asked Pat Henderson,County Counselor about the tax sale, Pat said he was working on the publication notice, he still has four properties that are still in need of service, will see if Judge is in agreement about service on the four properties, can not find owners. Hope to have 1st publication in paper by next Wednesday, November 30th.
Commissioner Schuele made the motion to adjourn at 3:20 pm with Commissioner Noll second and Chairman Pohl calling for a vote, all voted aye, motion carried, 3-0.
Attest: Pauline M Lee, County Clerk
US Senator Pat Roberts Weekly Report
Inauguration
If you are interested in attending the 58th Presidential Inauguration on January 20, 2017, my office will receive a limited number of tickets to the swearing-in ceremony to distribute to constituents. While we do not yet know how many tickets we will receive, we anticipate a very high demand. In an effort to afford the greatest number of Kansans an opportunity to participate in the Inauguration, we plan to hold a random lottery to award a limited number of tickets to each person selected.
Visit my website to apply for tickets today.
Spring Internships
My office is hiring interns for the spring semester! The internship program provides a unique opportunity for students to work closely with Senate staff, assist Senator Roberts as he represents Kansans in Congress, and experience the federal government in action. Interns in Washington, DC, carry out responsibilities such as researching legislation, attending hearings, conducting tours of the U.S. Capitol, assisting with constituent concerns and mail, answering phones, and providing support to the administrative and communications staff.
We are accepting applications through the end of the month. Learn more or apply here today!
Serving in the Trump Administration
Any individual who wishes to serve the Trump Administration should visit the Presidential Transition website at greatagain.gov to learn more about the opportunities or complete an online application. Regardless of the position, the process begins there.
Congratulations to new K-State President Gen. Richard Myers!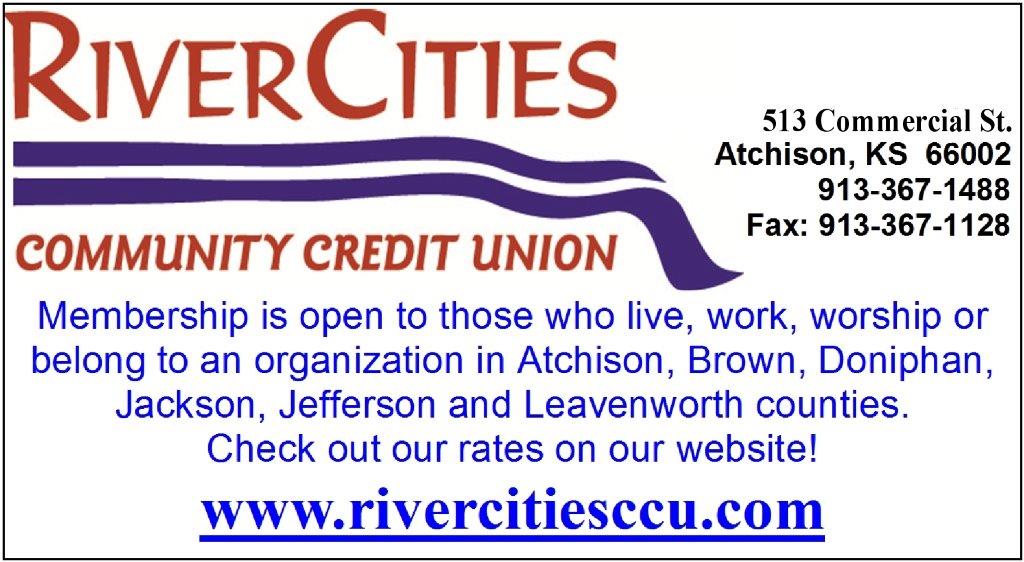 The Kansas Board of Regents recently named General Richard Myers as the 14th President of Kansas State University. General Myers brings K-State unique leadership at a time when all universities are facing tough challenges. As a Kansan, he is invested in offering Kansas students the best possible opportunities to achieve all they can for our state, our nation and the world community. His experiences will bring new vision for students, faculty and staff, and I look forward to working with him on ways we can continue to enhance educational opportunities for K-State students now and into the future.
Strengthening our Rural Health System
Thursday, November 17, was National Rural Health Day. I am proud to have introduced legislation to strengthen our rural health delivery system and provide relief to hospitals and other providers serving rural Americans. Our rural communities face unique needs and often immense hurdles in regards to continuing to provide top-notch care. This bill recognizes that rural health care providers have very different needs than their urban counterparts and that health care is not one size fits all. There has been increasing support for the bill, which you can read about here.
Congratulations to Rep. Mike Pompeo on his selection to serve as CIA Director!
Kansans can be proud Mike Pompeo will lead the Central Intelligence Agency (CIA) and will be in a position to protect our national security at a time of increasing and varying global threats. Rep. Pompeo has had the kind of military and private sector experience commensurate with the demands of a CIA Director. Since he began his service on the House Permanent Select Committee on Intelligence, intelligence issues have become his passion. His service on the House Select Committee on Benghazi demonstrates this. He is a good and wise selection.
I spoke more about his selection with Gray TVs Peter Zampa, which you can watch or read about here.
Happy 241st Birthday to the U.S. Marines!
Last week we celebrated the Marine Corps 241st birthday. I was joined by Marine Commandant General Robert Neller and my fellow Marines in the Senate to cut the cake. Happy Birthday, Marines and Semper Fi!
Small Business Saturday
This Saturday, November 26, is Small Business Saturday. As you begin your holiday shopping, consider shopping at your local retailers and small businesses. Did you know that Kansas small businesses employ 596,279 employees? For more information on the impact of small businesses, go here. When you #shopsmall, share the graphic below!
'Be the Vision' Recipients Honored
The fifth annual Governor's Water Conference was held November 14-15, 2016 at the Hilton Garden Inn & Conference Center in Manhattan, Kansas.
This year's 'Be the Vision' award recipients were honored for taking extraordinary measures to conserve, reuse or adopt better practices to help ensure the future of our state's water resources. This year's recipients were David Royer with Delaware WRAPS Streambank Stabilization, the city of Garden City represented by Fred Jones, Tom Willis-T&O Water Technology Farm and Spirit AeroSystems.
"There are many individuals, cities and industries taking extraordinary measures to conserve, reuse or adopt better practices to help ensure the future of our state's water resources," said Tracy Streeter, director of the Kansas Water Office. "Be the Vision' recognizes these Kansans for demonstrating the strategies included in the Vision, who believe in doing more and leading by example."
Streambank stabilization is vital to solving sedimentation issues and David Royer's sites were top priority within the Watershed Restoration and Protection Strategy (WRAPS) projects to be constructed along the Delaware River. David's advocacy has led many others to utilize the WRAPS program as well to reduce sediment and nutrients going into the lake and reservoir.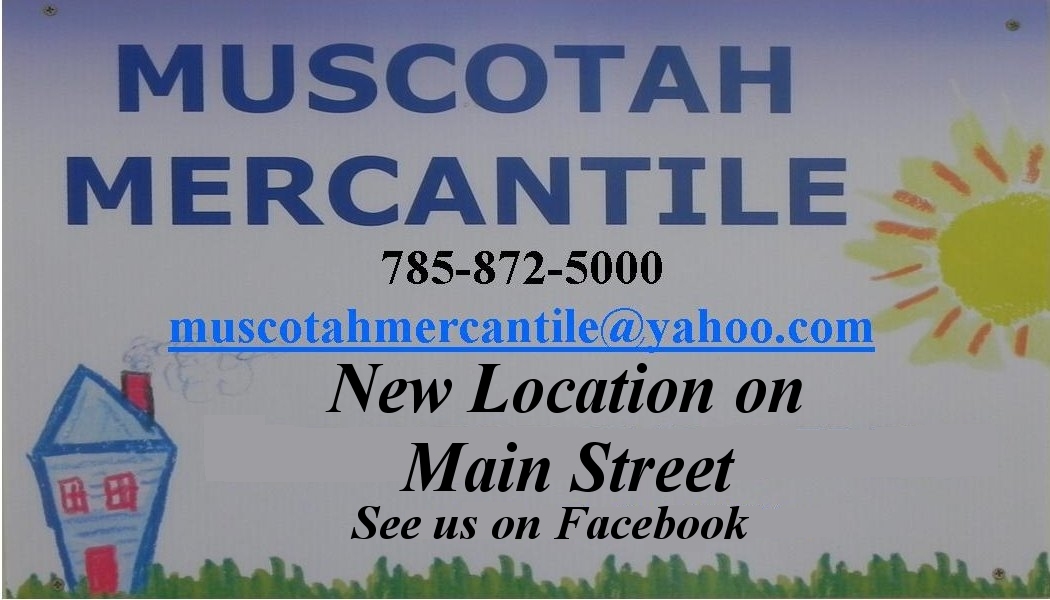 "I had already replaced a levee twice based on the river moving and as the river moved, my property line continued to move. Each year more and more of my farm ground was ending up in Perry Lake," Royer said. "These are relatively low investments for what you get back and I am glad to be an advocate for how successful these projects are. Simply put, they work."
David now serves on the Delaware River WRAPS Stakeholder Leadership Team, making a big impact in the watershed by hosting many watershed, legislative and forestry tours on his property and helping others to implement these practices on their farms located above the reservoirs.
As important as streambank projects are in the east, Water Technology Farms are a Vision action item that plays a key role in the Ogallala region demonstrating more can be done with less water.
"Throughout the public input process of the Kansas Water Vision, producers shared due to the diversity of the state, strategies and tools would not produce the same results everywhere," said Streeter. "The team believed demonstration farms featuring the latest developed technology for water conservation was the best way to test the tools in each region that had different soil types and water conditions."
Three Water Technology Farms were created in 2016: ILS/WaterPACK- south of Larned, Duane Roth/Garden City Company-west of Garden City and T&O Farms, LLC in Finney County. The first and largest to be developed for the 2016 growing season was T & O Farms owned by Tom Willis. To realize the full potential of coupling water saving strategies, Tom chose his farm to also be a Water Conservation Area which allows additional reduction in water withdrawals while maintaining economic value through water right technology.
"I want to prove the concept that we can conserve water and still achieve profitable yields using the technologies we are pioneering on my farm. I was able to shut my water off before others because of the technologies being used," Willis said. "Secondly I have a son who is returning home to farm after serving our country. Hopefully, these technologies will help extend the life of the aquifer so he and others of his generation can continue to irrigate and farm profitably in southwest Kansas for years to come."
Another recipient over the Ogallala who is working to address water issues through locally driven solutions is the city of Garden City under the direction of Water Resource Manager Fred Jones. In terms of water management, the Vision worked to create a platform of flexibility and resource availability for local water management. Under the direction of Jones the city has taken the local management of their resource to the next level in terms of water conservation and additional sources of supply as well as residential water use reduction strategies.
"We have worked with community partners to encourage water reuse for agricultural and industrial purposes and in 2015, the City of Garden City committed to use treated effluent from the Dairy Farmers of America milk drying plant currently under construction in Garden City," Jones said. "The City expects to receive nearly one million gallons of treated effluent water daily that is removed from the milk at the plant. We are actively developing a water reuse master plan to implement a reuse strategy that will benefit the community by identifying opportunities to offset potable water consumption through municipal and industrial use partnerships."
In addition Garden City is also working to educate citizens about water use through Advanced Metering Infrastructure (AMI), Geographic Information Systems (GIS), and statistical analysis. They will provide reports to customers that will inform them of their water consumption history and compare their consumption to peer properties. The information will provide estimates of water and money saved via water conservation tips.
Also honored at the Conference was Spirit AeroSystems for their collaboration with the City of Wichita to build a three-mile dedicated pipeline connecting the company's manufacturing operations to a city water treatment facility. It will allow Spirit to purchase recycled water directly from the city to help the company run its factory more efficiently and help the community achieve its water conservation goals for long-term stability, without raising rates for other water customers.
"The new pipeline will allow Spirit to decrease its potable water usage by 70 percent as the company purchases up to 500 million gallons of recycled water each year from the city," said Sam Marnick, Spirit AeroSystems executive vice president and chief administration officer. "Prior to this project, Spirit recycled about two million gallons of water per day using its internal reverse osmosis system but we wanted to do even more. Thanks to the partnership with Wichita Mayor Jeff Longwell and the city, the new pipeline will allow Spirit to use on average more than three million gallons of recycled water each day."
There were more than 550 attendees at the conference last week. The first day highlighted the Kansas Water Vision implementation to date, focused on the value of water and action items needed to help solve Kansas' complex water issues. Speakers were featured from all over the nation and day two highlighted the latest policy and research developments of water issues in Kansas.
To view the entire agenda of the conference visit: www.kwo.org.
The Governor's Conference on the Future of Water in Kansas is hosted by the KWO, K-State /Kansas Water Resource Institute and the Kansas Geological Survey/KU. Major sponsors for the event include Black & Veatch, Burns & McDonnell and Great Lakes Dredge & Dock.
MISCELLANEOUS PRESS RELEASES
KANSAS FALLS FLAT IN OVERALL HEALTH AND WELL-BEING
New report reveals tax reform crucial to improving state's health outcomes
TOPEKA - A healthy Kansas economy starts with healthy Kansans, but without strong investments in the services and programs that ensure citizens can thrive, the state's overall well-being will decline.
A new report from the Kansas Center of Economic Growth (KCEG) examines the health, economic, and social foundation of the state and the region. The Kansas "Health and Prosperity Index" (HAPI) report analyzes 39 indicators of the social determinants of health across four categories: education, employment, and earnings; social and community context; health infrastructure and risk behaviors; and health outcomes.
Overall, Kansas' performance is mediocre, receiving average scores in each key area. Compared to the six-state region, Kansas ranks 4th in its overall score.
"The report reveals that Kansans already face significant barriers to health," said KCEG Executive Director Heidi Holliday. "Without additional investments in our schools, communities, health care, and safety net, we expect a further decline in Kansas' rankings."
Critical areas of improvement include:
Education, employment, and earnings: In personal income and job growth, Kansas ranks last and second-to-last in the region, respectively. Kansas' median household income is fifth out of the seven states.
Social and community context: 42% of people spend almost one-third of their income on rent and utilities, hampering Kansans' ability to be financially secure.
Health infrastructure and risk behaviors: In areas with a shortage of mental health practitioners, Kansas ranks second worst in the region.
Health outcomes: Kansas was one of only two states in the country to see an increase in its obesity rate.
Overall, KCEG's policy recommendations include a call for comprehensive tax reform, as well as KanCare expansion.
"Until we can resolve the budget crisis, Kansas can't move confidently into the future," said Holliday. "The health and well-being of every Kansan depends on a balanced tax structure and stable public investments."
Read the report here.
The Holiday season is here again, and the Museum Store and Capitol Store are ready with unique gifts from the Sunflower State! Celebrate your special Kansas holiday traditions with our 2016 holiday ornaments. The Museum Store's ornament honors Kansas' aviation past with the Kansas Biplane. The Capitol Store's ornament is from a beautiful architectural feature--KS--seen throughout the Kansas State Capitol. Purchase these unique and beautiful ornaments through the Museum Store Online or in person at the Museum Store and Capitol Store in Topeka.
The Museum Store is located at the Kansas Museum of History: 6425 SW 6th Avenue, Topeka KS 66615
The Capitol Store is located at the Kansas State Capitol: 8th Avenue between Harrison and Van Buren, Topeka KS 66612
Join us at the Pawnee Indian Museum State Historic Site in Republic for our annual Holiday Open House from 2 - 4 p.m. Saturday, December 10, 2016. The Friends of Pawnee Indian Museum will provide refreshments. The Kansas Historical Society will offer free admission during the event hours. This is a great chance to check out the museum, shop the Museum Store, and visit with other friends of the museum.
"Toy Soldiers and Baby Dolls: Toys of the War Years," Friday, December 9
For our holiday program, Laura S. Taylor, curator of interpretation, National Museum of Toys and Miniatures presents a program about a period of great toy-making innovation. More than playthings, these important artifacts reflect the historical time period in which they were made, from global conflict and economic depression to shifting attitudes in childrearing. Museum admission is half price from 5 to 6:30 p.m.
These programs complement our special exhibit, Captured: The Extraordinary Adventures of Colonel Hughes. The Museum is open 9 a.m. to 5 p.m. Tuesday through Saturday, 1 to 5 p.m. Sunday.
Join us for Christmas Past, 7 - 9 p.m. December 2 - 3, 2016, at Fort Hays State Historic Site in Hays. Visitors can enjoy the officers' homes decorated in the Victorian style, candlelit walkways, a model train exhibit, horse-drawn wagon rides, and a live performance of Christmas carols. Father Christmas will greet children. Holiday treats include cookies, hot apple cider, and fried apples made over a campfire. Admission is free.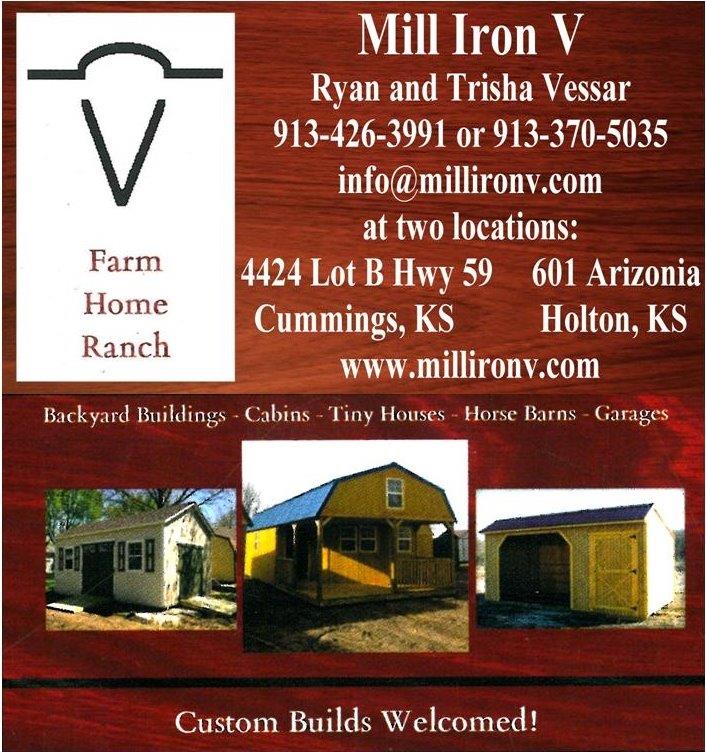 December 2016
2-3 - Christmas Past, 7 - 9 p.m. Friday - Saturday, Fort Hays State Historic Site, Hays
4 - Bluemont Singer Revival, free music in the lobby, 1:30 p.m. Sunday, Kansas Museum of History, Topeka
7 - Homeschool Wednesday, 1 - 3 p.m. Wednesday, exploring the history of American Indians in Kansas, Kansas Museum of History, Topeka
9 - Museum After Hours, "Toy Soldiers and Baby Dolls: Toys of the War Years," 6:30 p.m. Friday, Kansas Museum of History, Topeka
10 - Holiday Open House, 2 - 4 p.m. Saturday, Pawnee Indian Museum State Historic Site, Republic
16 - Happy Birthday, Kansas! Student Photo Contest,
for students first through 12th grade, contest deadline at 5 p.m. Friday.
24-26 - Christmas, Saturday, Sunday, and Monday, all sites closed for the state holiday
Join the Kansas Historical Foundation and receive great member benefits!
WILDLIFE AND PARKS REPORTS
Give The Gift of Kansas Wildlife and Parks Magazine
PRATT – Looking for a meaningful gift that will appeal to the outdoor enthusiast in your life, but don't want to go broke buying it? Gift them something unique and affordable – a subscription to Kansas Wildlife and Parks Magazine.
Kansas Wildlife and Parks Magazine is a bimonthly, full-color publication that's chock full of stunning wildlife photography, hearty recipes, season dates, tips and tricks, as well as up-to-date information on the latest happenings in Kansas outdoor recreation. A subscription will include a special photo issue, the Fishing Forecast issue, and the Upland Bird Forecast issue, among others.
For just $12 for one year, $20 for two years, or $29 for three years, you can give the gift of Kansas' premiere outdoor magazine.
Friends and family already subscribers? Consider gifting them a subscription to KANSAS! magazine, a quarterly publication of the Tourism Division of the Kansas Department of Wildlife, Parks and Tourism. Subscribers to KANSAS! magazine can enjoy tips on the best places to eat and drink, find out about festivals and events across the state, and even learn about the people and places that make Kansas unique.
To subscribe to Kansas Wildlife and Parks Magazine, call (620) 672-5911 or sign up online at ksoutdoors.com/Services/Publications/Magazine.
To subscribe to KANSAS! magazine, call (800) 678-6424 or visit www.travelks.com/ks-mag/subscribe/
The Great Late Pheasant Season
PRATT – While the opening weekend of pheasant season is a highly-anticipated tradition, it may not provide the best hunting of the year. Hunting can actually be better later when winter weather arrives and fewer hunters are in the field.
The big groups of hunters are usually gone after the second weekend of the season, leaving only dedicated bird hunters, who have Walk-in Hunting Access tracts and other public lands to themselves. And it's often easier to get permission on private land after opening weekend, especially after the firearm deer season, which ends on Dec. 11 this year.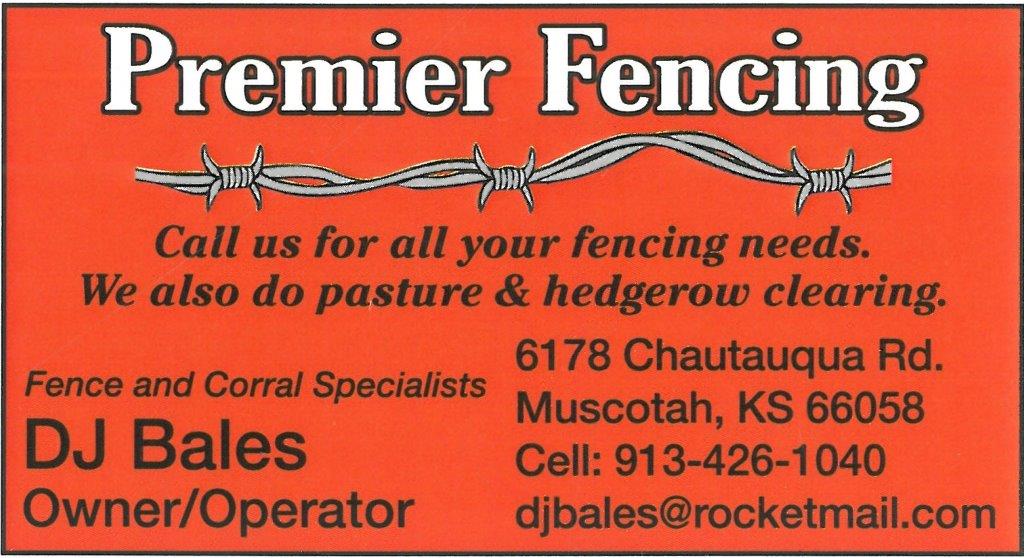 Colder weather and a little snow on the ground can dramatically improve hunter success because pheasants often congregate in heavy cover in these conditions. The cool air temperature and moisture will also help bird dogs find more birds.
And while it's easier to predict where you'll find late-season pheasants, you can't pull up to a likely-looking weed patch and start slamming doors and hollering at dogs. Late-season birds didn't survive a month of hunting season by being stupid, and success requires some strategy and stealth. In fact, a single hunter quietly following a close-working dog in heavy cover may have the best chance of surprising birds for close flushes. A small group of hunters will increase their odds of success if they park some distance away from the heaviest cover and approach quietly. Strategically-placed blockers will also add birds to the bag on late season hunts.
Hunting birds on a crisp morning in fresh snow is every pheasant hunter's dream. New snow provides great tracking conditions, providing sign of not only where birds are located, but also of where other hunters have already been.
Don't give up after the opening weekend this year. Watch the weather and make plans to hunt after the first winter storm passes through. Revisit the heavy weed patches that made you sweat on opening day and you'll likely find your best hunting of the year.
HISTORY IS FUN by Robert D. Caplinger
Old news from the 1945 Issues of Effingham New Leaf
PRINCIPAL FRANK L. HUNN RESIGNS. "Frank Hunn, a member of the ACCHS faculty the past 17 years has resigned and J. Frank Nugent of Esbon, who has a Masters Degree, was elected at a board meeting Saturday evening to succeed him.
"Mr. Hunn was a member of the faculty before becoming principal 14 years ago. He has held this position longer than any other principal with J. W. Wilson, who served 11 years ranking second in point of years of service.
"Since the enrollment of the school went over the 400 mark and the bus transportation established his responsibilities became heavier. New members have been added to the faculty and instead of burdening them, he loaded many of their responsibilities.
"Prin. Hunn has been a square shooter, he never shirked a duty. In fact, he just about did the work of two people and his co-workers are agreed to that.
"Not only do they regret his leaving but so do Effingham people, the pupils and patrons of the school."
"Prin. and Mrs. Hunn not only participated in all the school activities, but they took part in church, lodge, club work and any other task that might come their way.
"Effingham people are hoping they will take a needed vacation and continue their residence here and look after their farm interests.
"Mr. Nugent has been in the teaching profession seven years. The past three years at Esbon, where he was recently re-elected.
"Prin. Nugent was elected at three other high schools.
"He is 33 years old, has a wife and 3 year old son. Effingham people who met Mr. Nugent were very impressed. While he will have a hard position to fill in succeeding Prin. Hunn, he is very enthusiastic over the work and undoubtedly good.
"He certainly will have the hearty cooperation of a stable and efficient faculty and the people of this vicinity. So let us all wish health and happiness to the Hunns and the best of luck to the Nugent's who hope to get located here by June 1."
NEWS ITEMS OF MEN & WOMEN IN THE SERVICE
"Lloyd Adams, Jr., MMM 2-c of El Monte, Calif., has been awarded the navy and marine corp medal for heroism during the assault on Normandy. Adams, while under enemy fire dived into the waters of a heavy surf to retrieve a drowning soldier. Safely on board the support boat, he assisted in giving artificial respiration until the soldier was breathing normally. The young man's father is a nephew of Mrs. R. B. McPhilimy and he lived in Effingham as a boy."
"Pfc. Warren Moore, 20, was killed in action in Holland on March 1, according to word received from the war department by his parents, Mr. and Mrs. Albert Moore of Arrington."
"S-Sgt. Curtis Neill, who was a prisoner in Germany, has been released and is now in Russia."
"Kenneth Linscott, who is in the Netherlands East Indies, is out of the hospital and is in the casualty camp."
"Pfc. John Meyer, Jr., who is in France, writes he had been in Belgium on a mission and driven a vehicle that the people in the United States have not seen any like them."
"Cpl. Wm Crawley, son of Mr. and Mrs. John Crawley, was recently transferred to France where he serves at an emergency landing field and repair depot. Cpl. Crawley is a radio operator, who guides lost or distressed airplanes to their stations."
"Sgt. Billy Coder, son of Mr. and Mrs. Jesse Coder, is in Germany. He has been in England."
"Carl Billy Pyne, of the navy, has returned to San Diego."
"Robert Reece, S M 3-C, son of Mr. and Mrs. Ira Reece, who has been in the navy two years was in on the invasion of Leyte."
"Cpl. Lyle Bolinger is in the Marianas Islands. Recently for outstanding performance, the wing commander gave the soldiers a day off to go to the beach where they enjoyed swimming and he also served refreshments."
"Frank Jackson went through the battle of Iwo Jima and came through without a scratch."
"Jim Jackson is with Patton's army in Germany."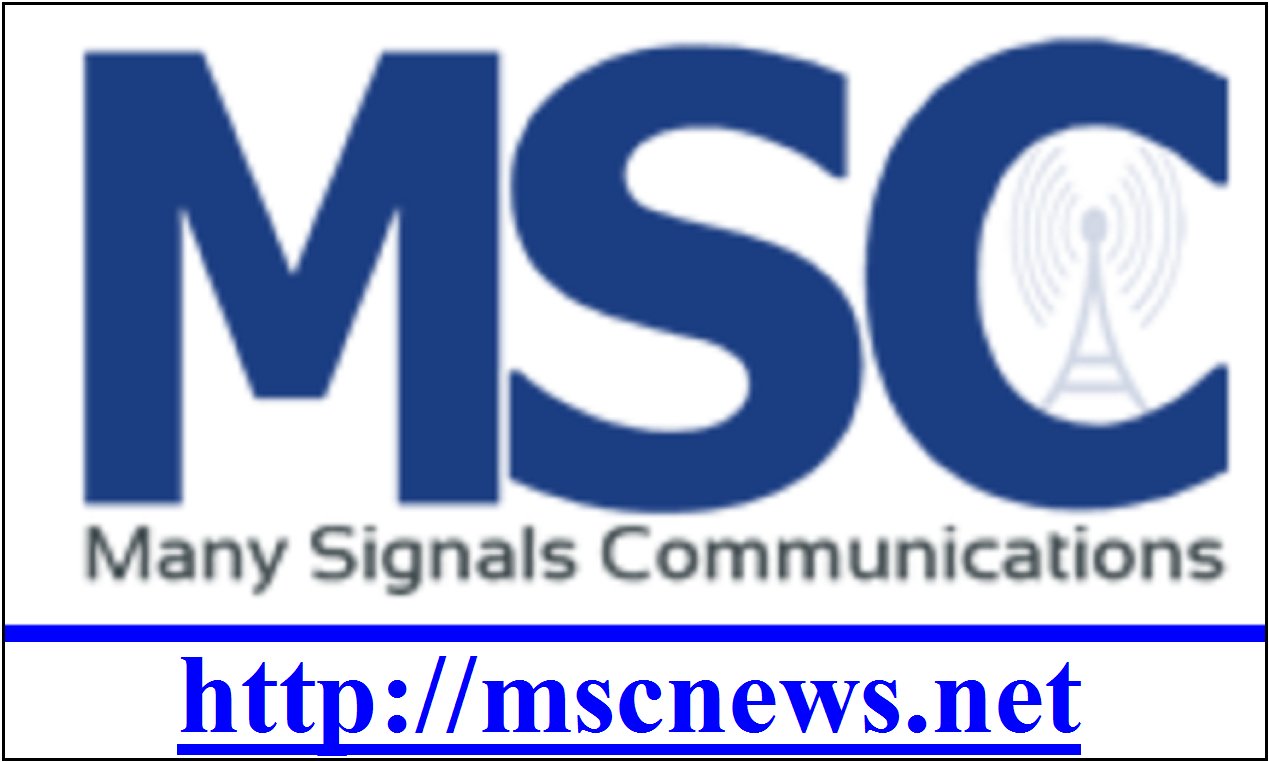 HISTORY FROM THE OBITUARY OF WM. SHIFFLET. "Wm. Shifflett, 98, last remaining Civil War veteran, died Sunday night at Wadsworth hospital, where he had been a patient for two weeks.
"He and his family came to Kansas from Illinois 72 years ago.
"Mr. Shifflet was born in Ohio.
"He married Sarah Connor, of Malden, Ill. Born to this union were Mrs. Robert Smith and John Shifflet, Pueblo, Colo., E. E. Shifflet, San Antonio, Texas and Chas Shifflet, Effingham.
"In 1873, Mr. Shifflet began farming south of Monrovia. He moved to Atchison in 1905. For a time he was a police officer there and he also served as bailiff of the court.
"Mrs. Shifflet died 34 years ago. His second wife, formerly, Mrs. Eliza May, died March 4.
"Mr. Shifflet served in the war between the states in Company B of the 57th Infantry. He enlisted in Illinois.
"Besides his children, he leaves 8 grandchildren and three great grandchildren.
"Pall bearers were C. F. Stutz, Clarence Hegarty, Chas Stutz, Clyde Sowle, Mike Meador and Herman Putthoff. A military service was held at the grave in Atchison."
WEDDING OF HAPPEL - STRINE. "The wedding of Miss Maxine Happel, daughter of Mr. and Mrs. Herbert Happel and Ensign Owen K. Strine, son of Mrs. Emma Strine, of Monrovia, took place on March 20, 1945 at the Happel home.
"Mrs. Strine graduated at ACCHS, three years ago. She taught two years at Pleasant Vale and has been a very popular teacher in the Effingham grade school, resigning to become the bride of Ensign Strine.
"Ensign Strine graduated from ACCHS six years ago. After graduation, he was employed by the Locomotive Finishing Material Co. in Atchison. He took Cadet training in Kansas City and two years ago joined the navy. He has been stationed in Kansas, California, Texas, and Florida. When it became quite certain he would be located for some time in New York, it was his desire to have his fiancé become his bride and see New York with him."
LOCAL FFA BROADCAST. "Walt Wohletz, Bill Putthoff, Albert Gigstad, Dick Banks, Jack Hawk, Daryl Nieman, Bob Handke, Tommy Figgs, Alfred Weishaar, Lloyd Reichart, Carl Anderson and Ralph Coder, all members of this Atchison County Future Farmers of America Chapter, Effingham, went to Lawrence Thursday evening where some of them took part in a broadcast. A. J. Jensen, vocational agriculture instructor at ACCHS accompanied the boys. Fifteen minutes of the broadcast was given over to discussing the history of the organization, its development, aims and purposes. The remainder of the time was devoted to the co-operative activities carried on by the chapter, featuring the purchase of five carloads of feeder lambs, that they shipped last year to Texas."
CLASSIFIED ADS
DO YOU WANT YOUR ISSUE OF THE NEWSLEAF MAILED TO YOUR HOME OR BUSINESS? SUBSCRIPTIONS ARE NOW AVAILABLE AT THE RATE OF $42.00 FOR 1 YEAR. To subscribe send your check to: The Newsleaf; PO Box 209; Effingham, Ks.
Environmental Health Specialist
GOT HUGS Daycare has opening for before and after school children. In December we will have 2 full time openings for 18 months-5yr olds. DCF is accepted. Hours are 6a-5:30pm. Contact Mandy at +1 (913) 426-7442.
"GUESS WHO"
Can you identify the place, persons or year in this photo? Last issue was Robert Diebolt in front of the gas station, now Main St. Food & Fuel.
LAST WEEK
Problems with this web site contact cap@thenewsleaf.com Last updated 11-29-2016
<![if !vml]>
<![endif]>